Hike up the tallest mountain in Vietnam, kayak through the scenic Halong Bay, and explore an elusive "theme park" in the mountains — this multi-stop Vietnam itinerary is perfect for the adventurous, all-out traveller.
Vietnam has a special place in my heart. Compared to familiar favourites like Thailand and Malaysia, Vietnam is just so vastly different. The language barrier, lack of English signs and hordes of motorbikes everywhere might all seem daunting at first, but that just paves the way for great adventures away from the normal tourist schtick.
If you ask me, Vietnam should be on everyone's bucket list. For only a few hours on a plane, you'll experience plenty of natural beauties that are rarely explored, colourful and quaint cities stepped in history and culture, and unique attractions like a fantasy park in a cave (no kidding!). Not to mention, flights do get cheap especially during off-peak or promo periods! Mmm.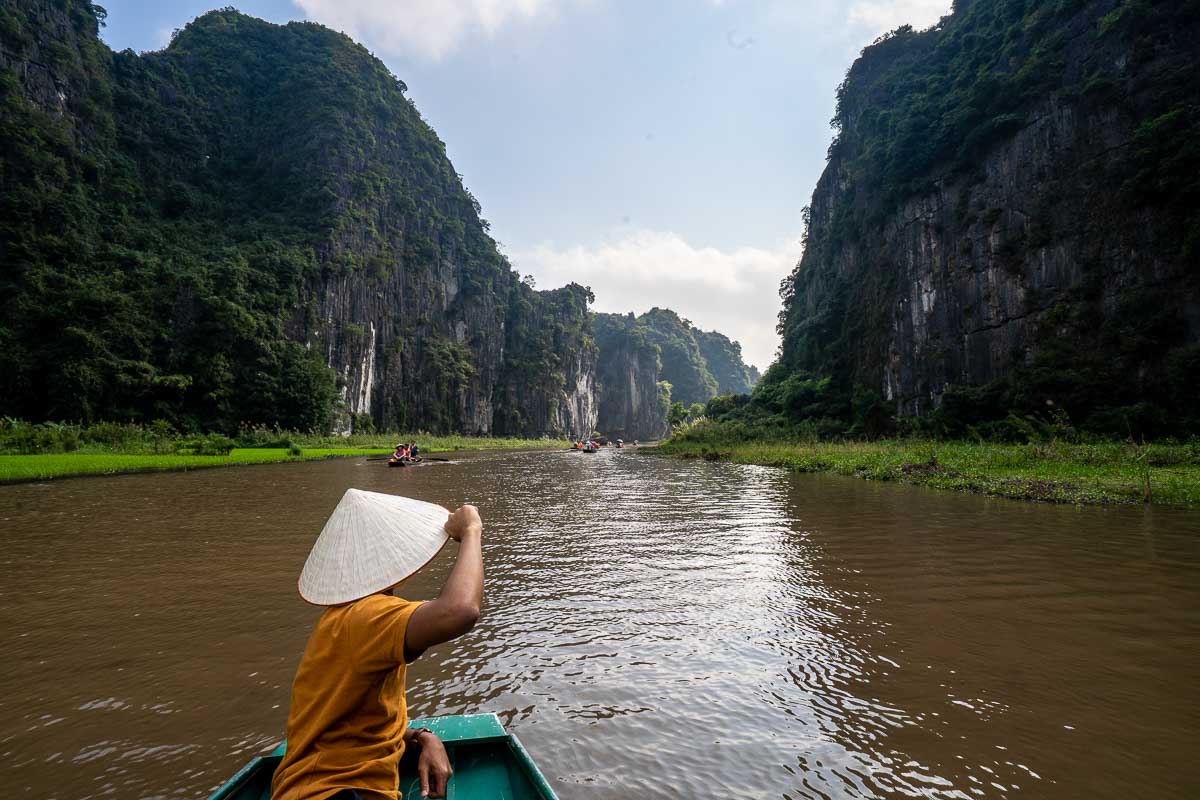 And for those who absolutely go all out when travelling? This itinerary's for you. With all the hiking, kayaking, caving, cycling, and exploring across six cities, you won't even find the two-week duration a drag. Game on?
Pre-trip Essentials
Connectivity: Pre-book a local SIM card (~S$8.75) and collect it upon arrival in Vietnam. The one we got came with 60GB of data for up to 30 days (2GB a day).
Best Times to Visit: The best timeframe to complete this itinerary is between March and May. It'll be springtime in Northern Vietnam, where temperatures are a cool 23°C in the day, and 18°C at night. Central Vietnam experiences pleasantly dry weather from February to July, but starts getting a lot hotter (30°C and above) from May onwards.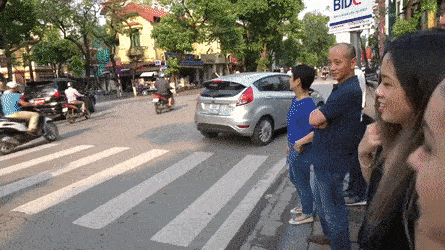 2-Week Vietnam Itinerary Route
First Stop: Northern Vietnam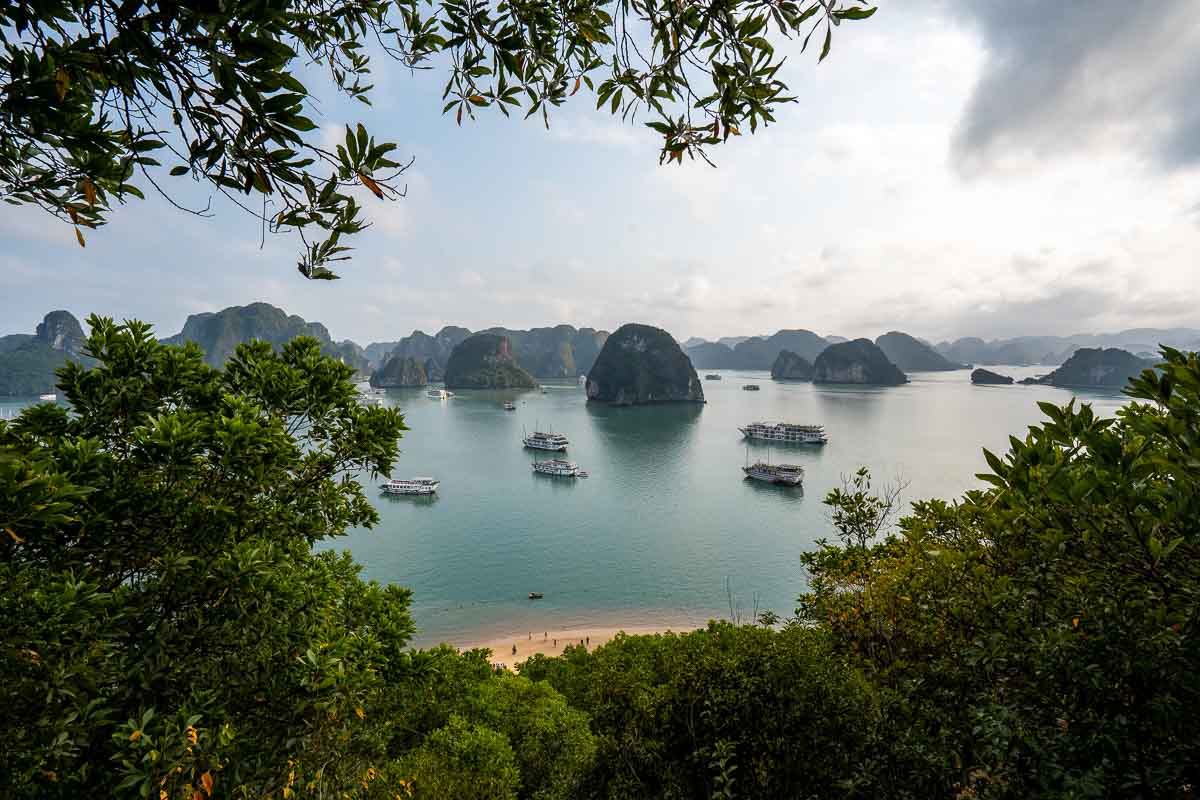 Northern Vietnam is the historical and cultural region of the country that keeps you on your toes. What makes Northern Vietnam stand out is its diverse landscapes — Hanoi is full of bustling streets, Sapa has incredible mountains, and Halong Bay boasts limestone islands and clear waters.
Read also: 15 Pho-nomenal Experiences to add to your Northern Vietnam Itinerary — Halong Bay, Hanoi & Sapa
Check Flights to Hanoi (Northern Vietnam)
Check flights from Singapore to Hanoi here if you can't see the widget above!
Day 1 – 3: Hanoi
Explore Vietnam's Charming Capital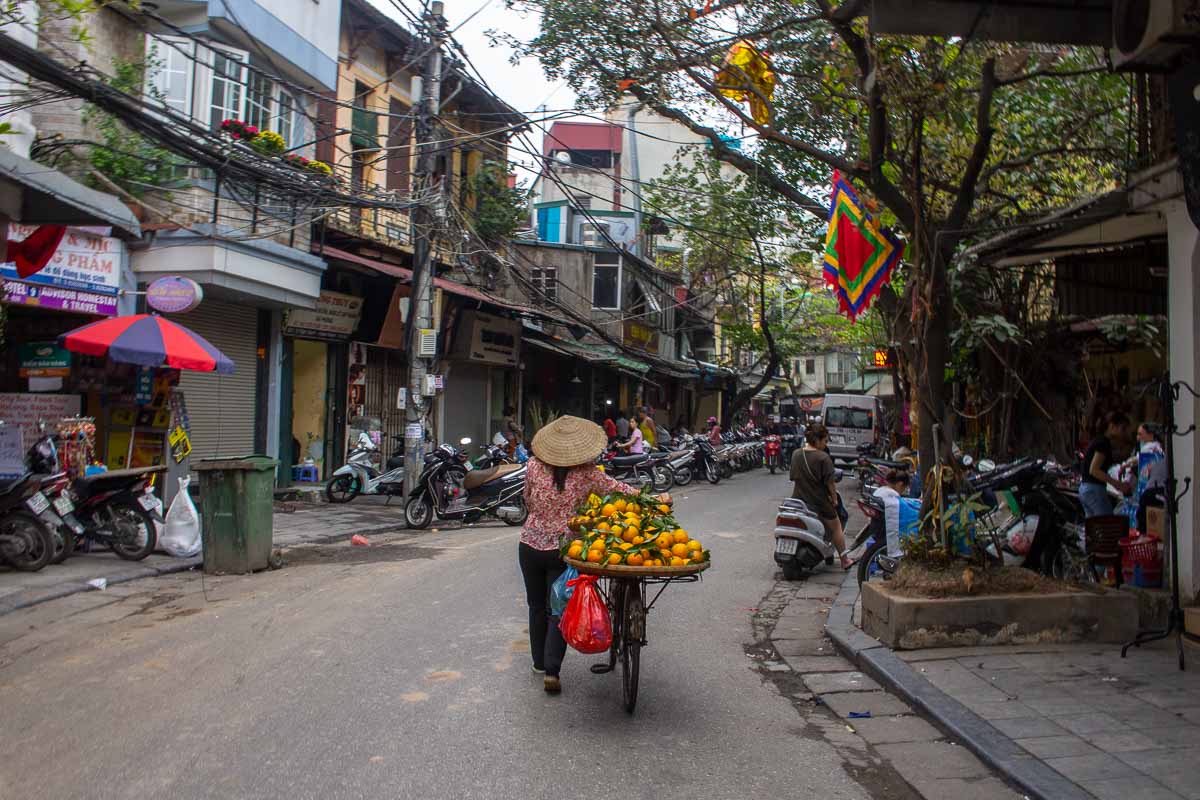 Old Quarter: Getting lost in Hanoi's Old Quarter is a strangely exciting experience. There's much to do, from eating tasty street food, to sightseeing and spotting Vietnamese people selling fruits from bicycles. The real fun, though, lies in trying to cross the chaotic streets — good luck dodging the endless stream of traffic!
Cost: Varies
Opening hours: Varies; most shops open around 9:30AM and close around 7PM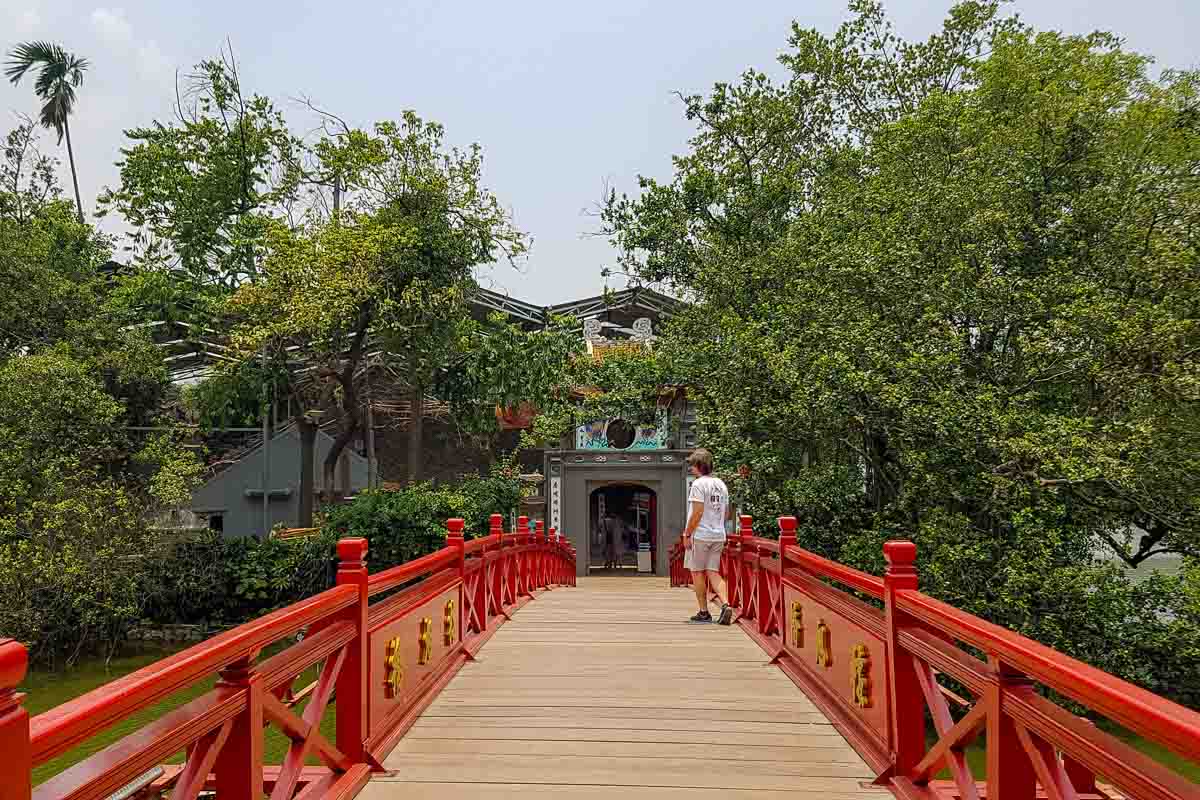 Ngoc Son Temple: One of Hanoi's most famed attractions in the city, Ngoc Son temple sits on an island in the middle of Hoan Kiem Lake, connected by an iconic (and Instagrammable) red bridge.
Entrance Fee: 30,000₫ (~S$1.75)
Opening Hours: 7AM – 6PM
*Pro-tip: Visit earlier in the morning as it gets crowded with tour groups after lunchtime.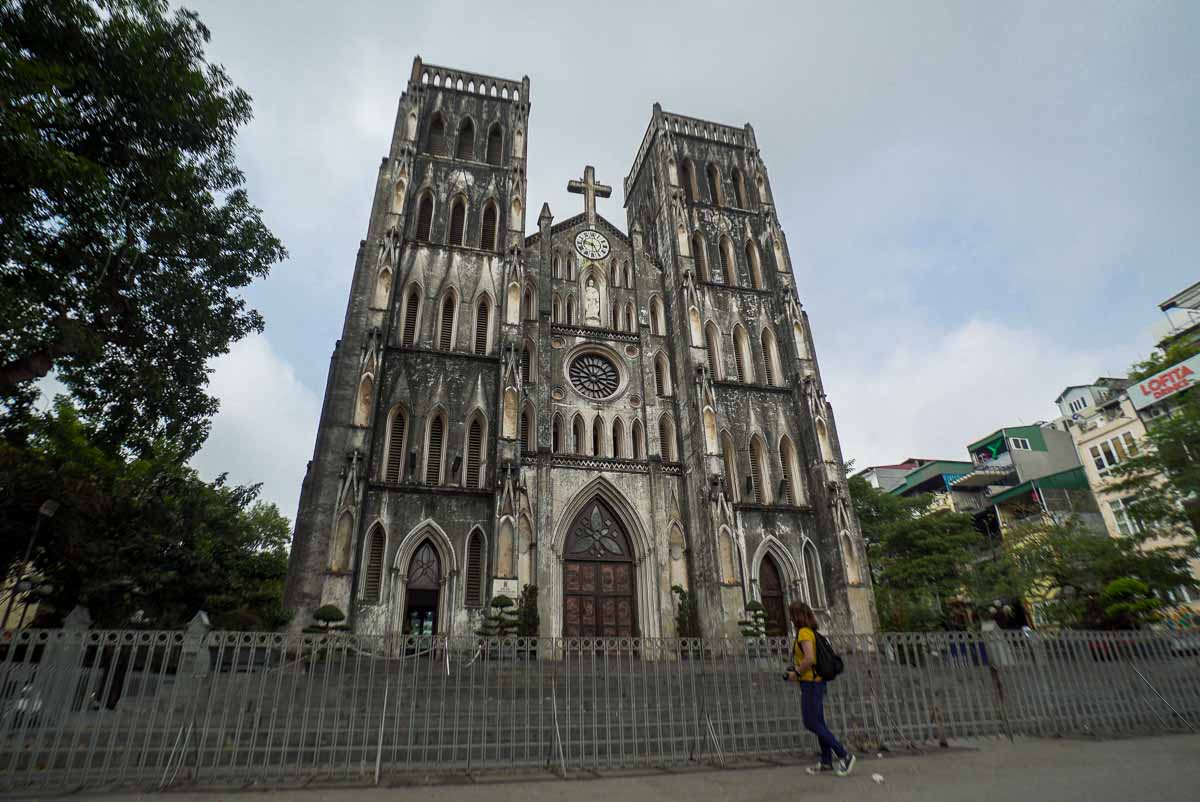 St Joseph's Cathedral: The Neo-Gothic design of St Joseph's Cathedral might seem dark and out of place in the Old Quarter, but don't be put off by its spooky appearance. Inside, the beautiful decor and quiet environment make it a peaceful sanctuary away from the hectic streets.
English Mass occurs on Sundays at 11:30AM. Do arrive early as it can get very crowded.
Entrance Fee: Free
Opening Hours: 8AM – 11AM, 2PM – 5PM (Mon – Sat), 7AM – 11AM, 3PM – 9PM (Sun)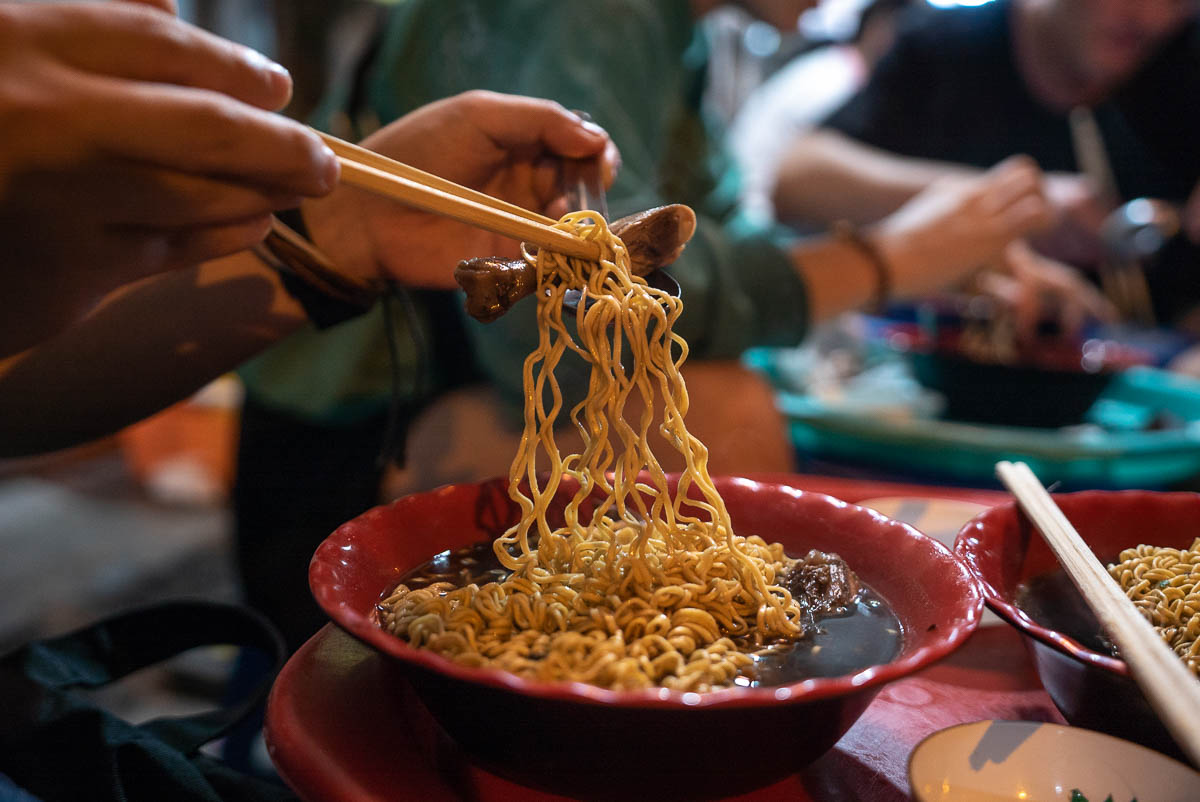 My Gà Tần: Along 24 Hang Bo, you'll find a crowded streetside stall selling mi ga tan — think of it as herbal chicken soup for the Asian soul. The herbal broth is on the sweeter side, and is served with instant noodles and a generous amount of chicken (innards like brain and liver are also available for a little bit more). It's a highly popular dish among locals, no matter the season.
Cost: 40,000₫ – 60,000₫ (~S$2.90 – ~S$3.50)
Opening Hours: 10AM – 11PM
Address: 24 Hàng Bồ, Hoàn Kiếm, Hanoi
Don't pho-get bánh mì! Check out 31 other must-try dishes in Hanoi.
Visit Hanoi's Popular Attractions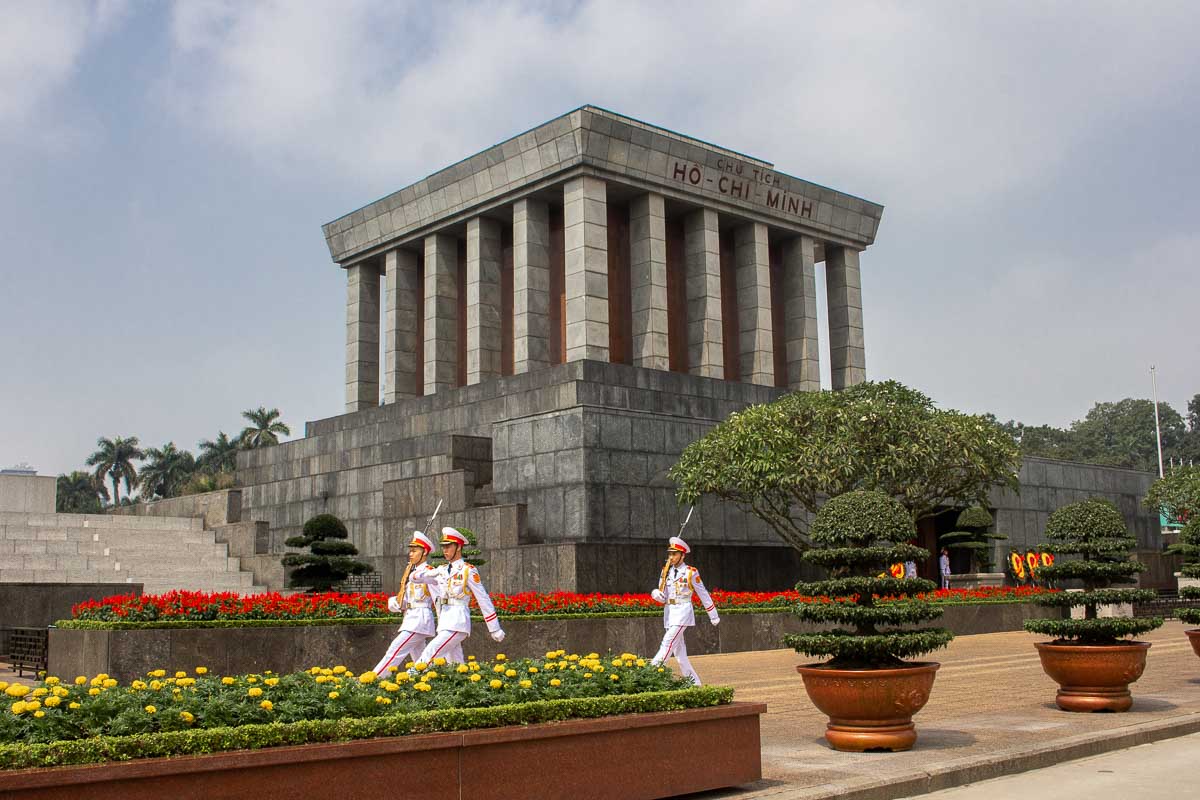 Ho Chi Minh Mausoleum: Start day two at this enormous mausoleum housing leader of communist Vietnam, Ho Chi Minh's embalmed body. Visiting hours are only in the morning so arrive early to avoid disappointment! Afterwards, you can watch the hourly changing of guards that happens in front of the building.
Entrance Fee: Free
Opening Hours: Varies (closed on Mondays and Fridays, and from Sep – Oct for maintenance)
How to get there:From Old Quarter, take Southeast Asia's Uber — Grab (or GrabBike!) for 15–20 mins to the mausoleum. Then, head to the side entrance to queue and enter.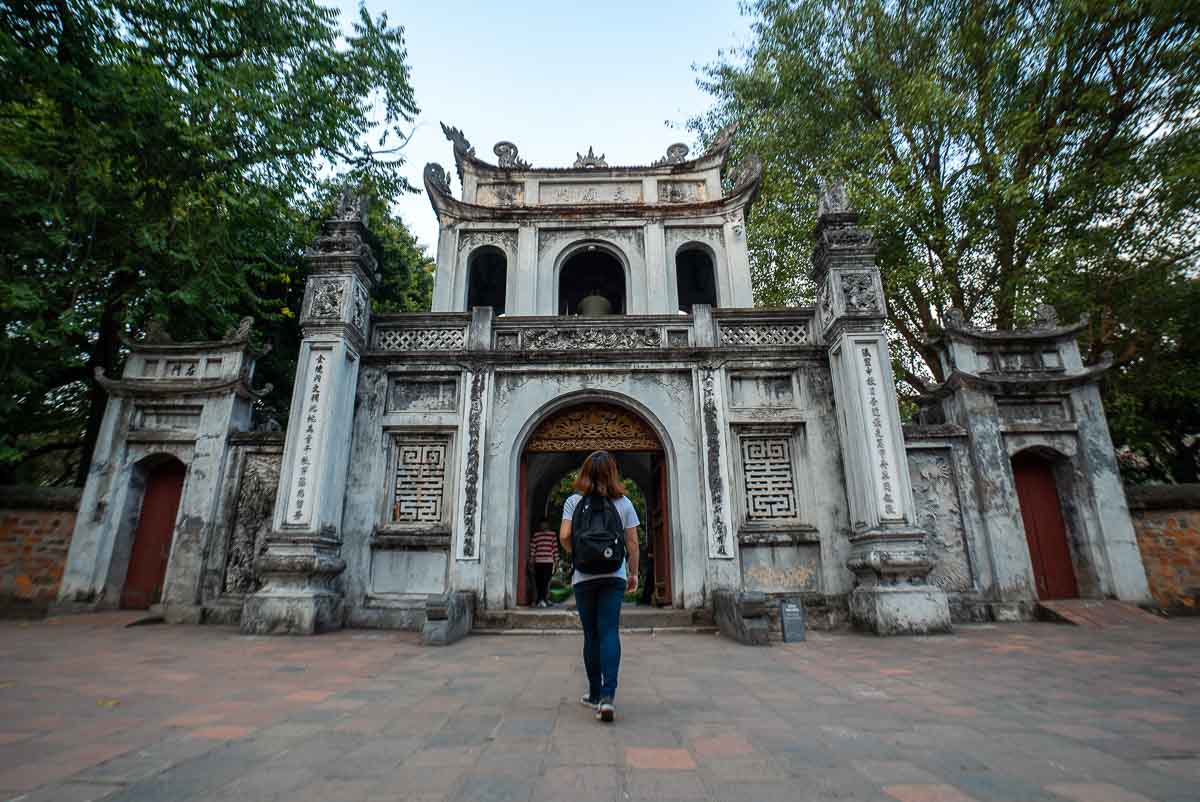 Temple of Literature: Built in 1076, this historical landmark served as Vietnam's first university as a dedication to Confucius. Nowadays, the Temple of Literature serves as a popular site for students and their parents to pray for good grades.
Entrance Fee: 30,000₫ (~S$1.75)
Opening Hours: 8AM – 5:30PM. 7:30AM – 6PM (15 Apr – 15 Oct)
How to get there: From Ho Chi Minh Mausoleum, walk 15 mins, or take a Grab for 5 mins.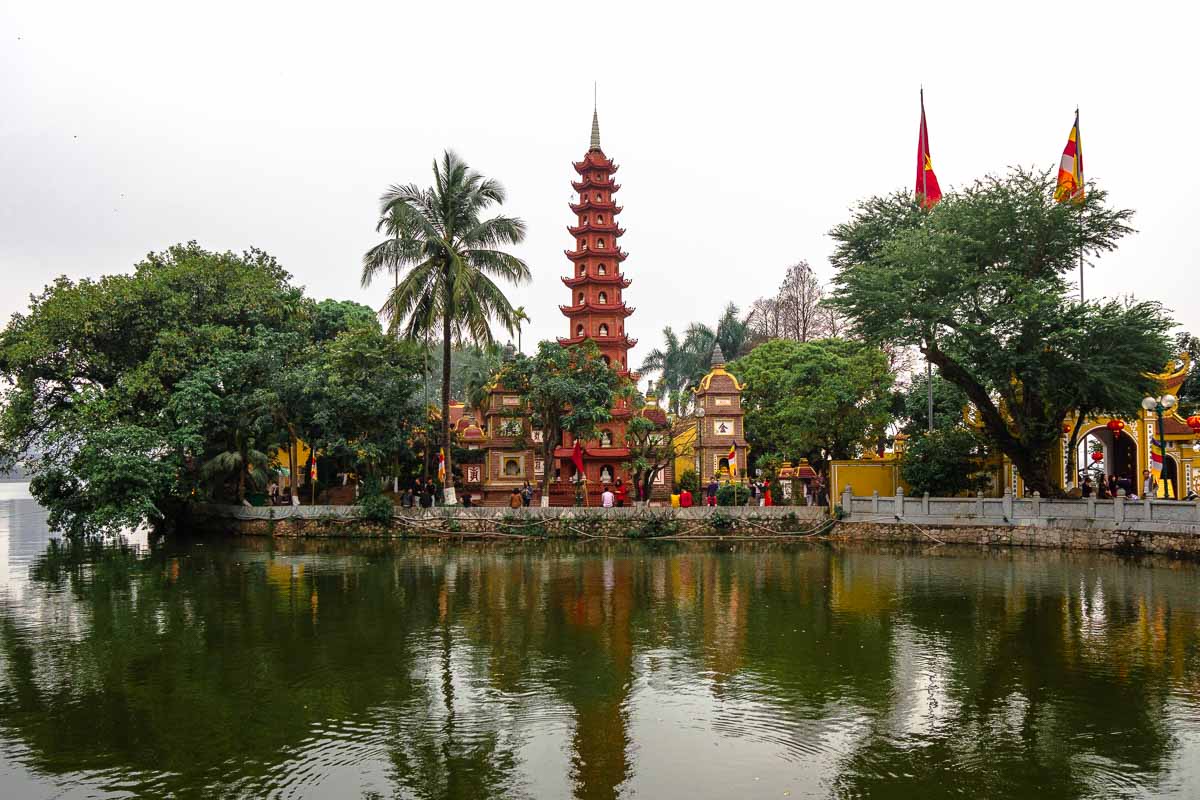 Tran Quoc Pagoda: Hanoi's oldest Buddhist temple sees a steady stream of devotees and visitors coming daily to pray, make offerings, or marvel at the architecture of its unique pagoda. On a clear day, the Tran Quoc Pagoda is an excellent place to catch the sunset.
Entrance Fee: Free
Opening Hours: 7:30AM – 11:30AM, 1:30PM – 6:30PM
How to get there: From the Temple of Literature, take a Grab for ~10 mins.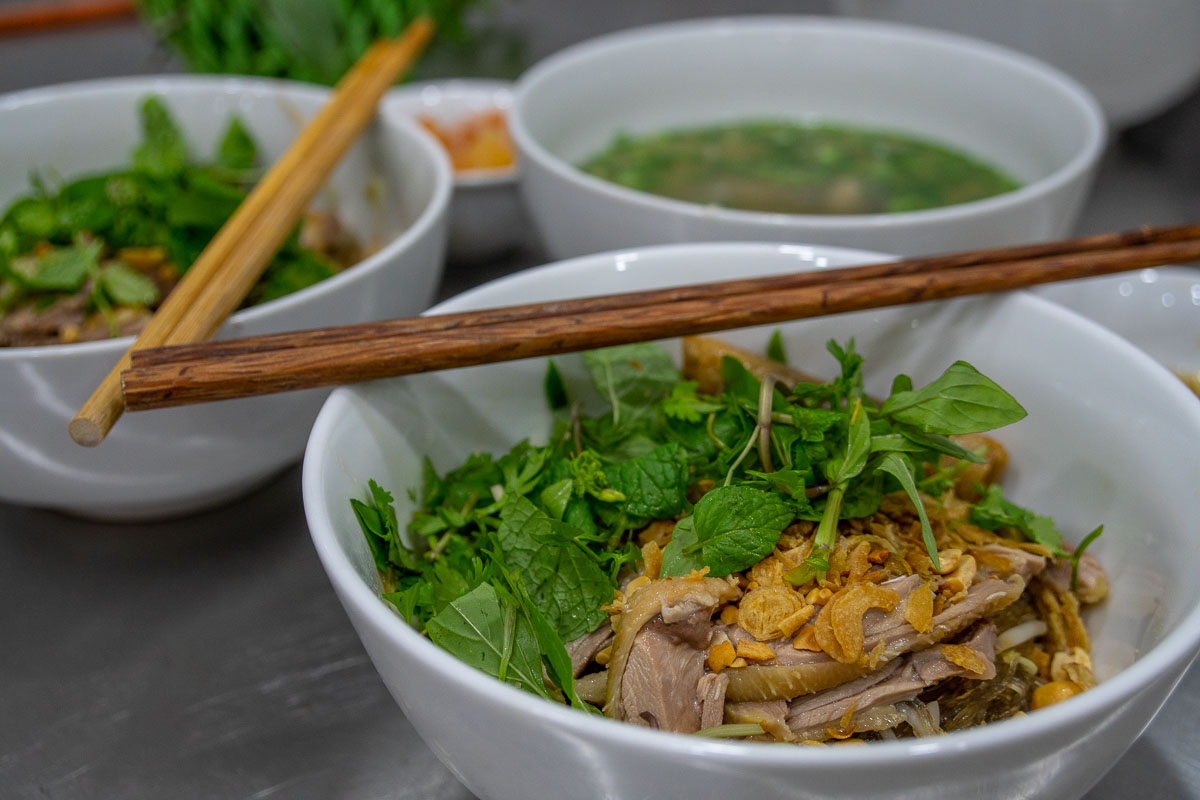 Bun-Mien Ngan: You don't get average duck noodles at Hạnh Ngan Dé. They use the larger muscovy duck, which has leaner and more tender meat. You can also order boiled (ngan luoc) or grilled duck (ngan nuong) on its own. A whole duck costs 320,000₫ (~S$18.60).
For some reason, Google Maps lists this eatery as permanently closed. But rest assured: it's alive and quacking kicking.
Cost: From 40,000₫ – 320,000₫ (~S$2.30 – ~S$18.60)
Opening Hours: 7AM – 9:30PM
Address: 63 Cửa Bắc, Quán Thánh, Ba Đình, Hanoi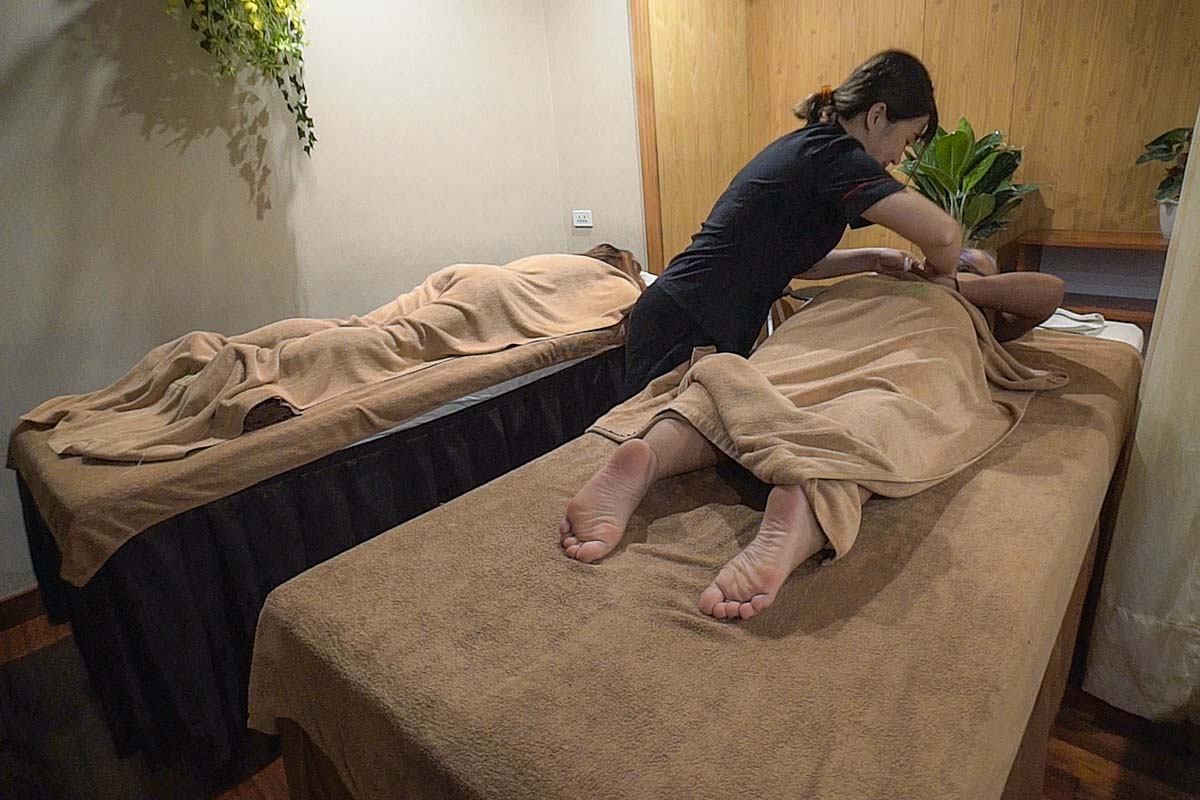 End the day with a relaxing massage at MF Spa. To really unwind, we recommend the MF Special (~S$18.30). This interesting massage consists of different techniques from traditional Vietnamese, Thai and Swedish massages.
Day Trip to Ninh Binh: A Countryside Escape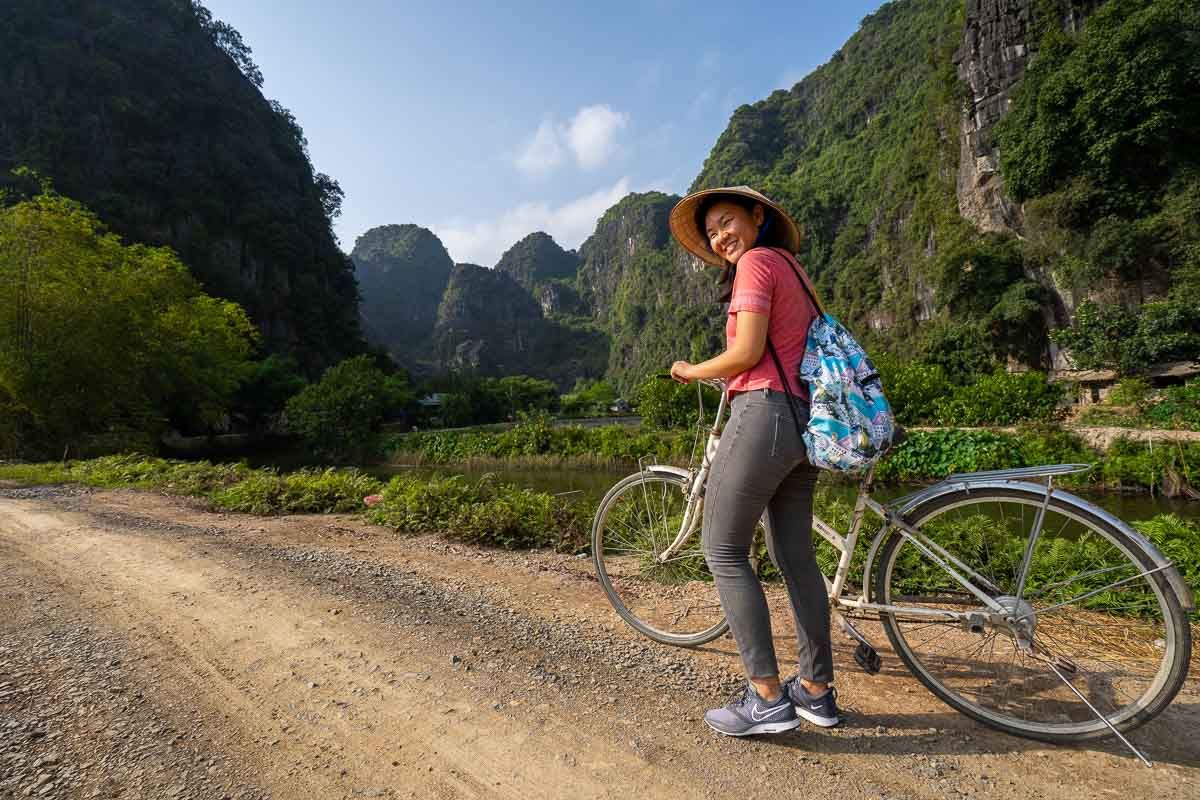 Explore Vietnam's scenic Ninh Binh province with an exciting day trip (~S$38.60). This tour lets you cycle past some of Vietnam's natural beauties like paddy fields and iconic limestone hills. It's little wonder why this place is dubbed "Halong Bay on land".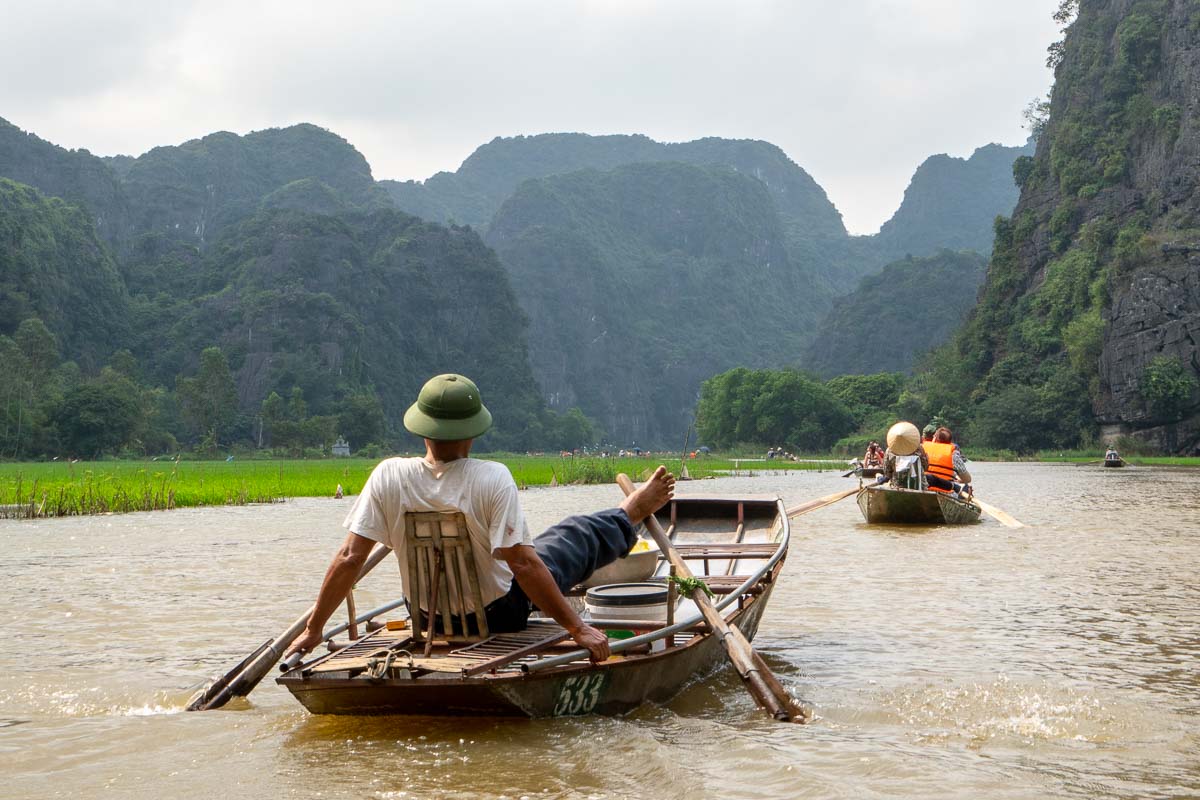 We especially loved this boat ride on the Tam Coc River through limestone karsts and caves. The landscapes aren't the only thing that will that catch your attention — what's even more impressive about this is that Vietnamese people steer and row the boat with just their feet.
Feel free to ask them if you can try rowing, but be warned: it's tough!
Accommodation in Hanoi: Vietnam Cheers Hostel, ~S$7/bed in an eight-bed dorm room (includes free breakfast).
Read also: 7 Adventurous Day Trips from Hanoi — Halong Bay, Sapa, Ninh Binh, Trang Vu and More
Day 4 – 5: Halong Bay
Cruise Around Vietnam's Rocky Islands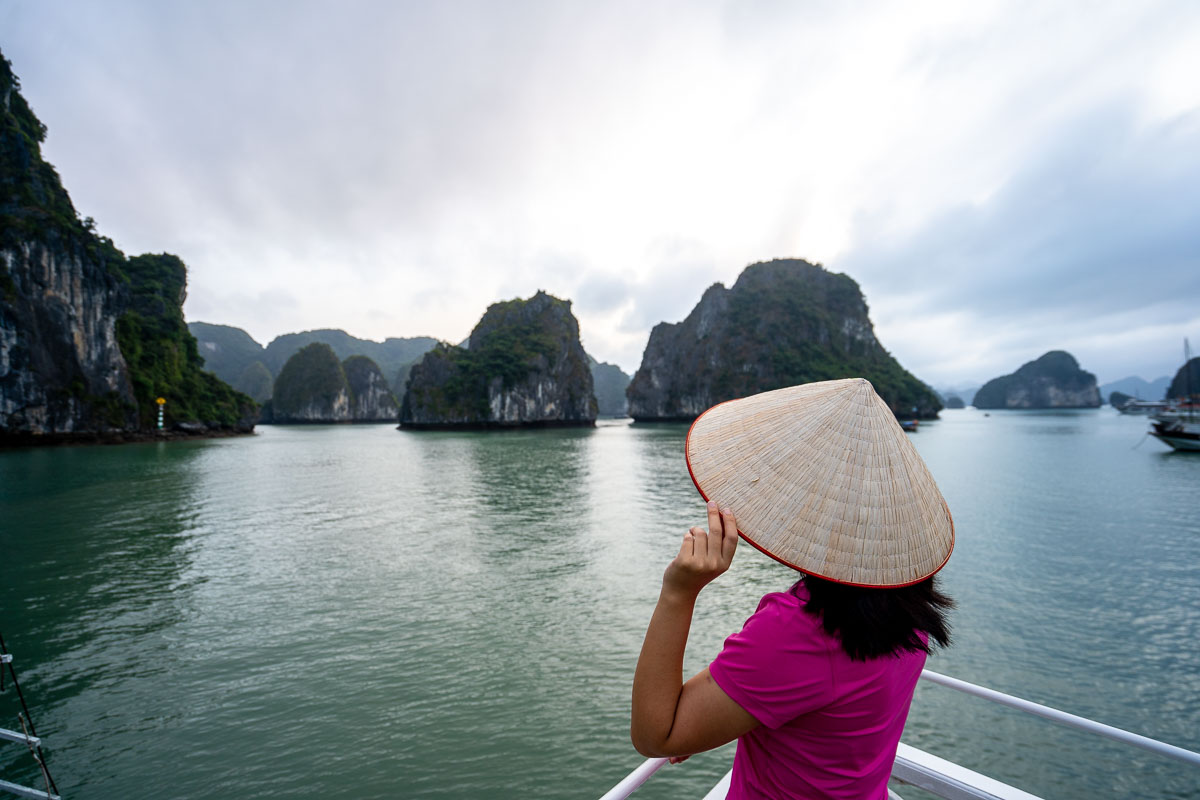 A must-visit for any adventurer, Halong Bay is a world-renowned UNESCO World Heritage site. To experience the best of the bay, hop on a 2D1N deluxe cruise (~S$180). This comprehensive tour provides a multitude of water- and land-based activities like island hopping, kayaking and hiking.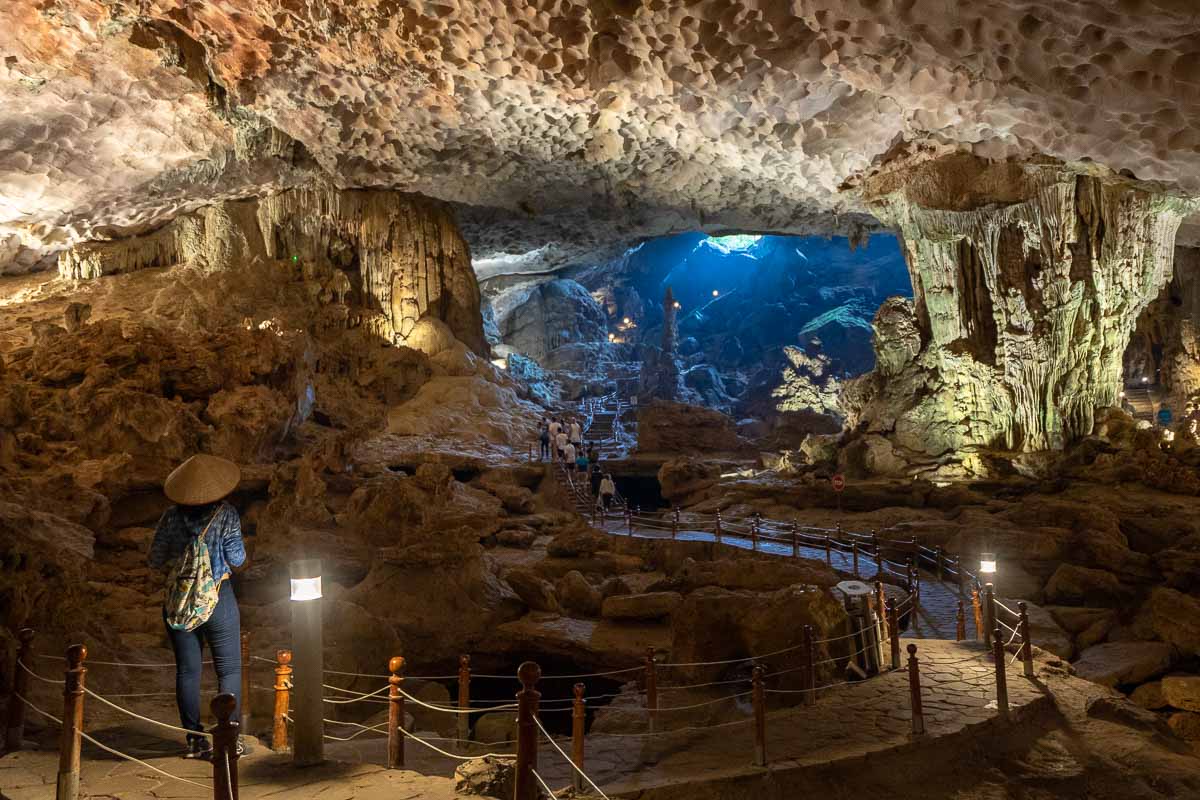 One of the coolest highlights of the tour is that you get to visit Sửng Sốt, Halong Bay's largest cave. You'll need to climb a few flights of stairs to reach it, but it's worth the effort. The cave is full of stunning stalactites and stalagmites that come in various shapes and sizes. You'll be chartered back to Hanoi thereafter.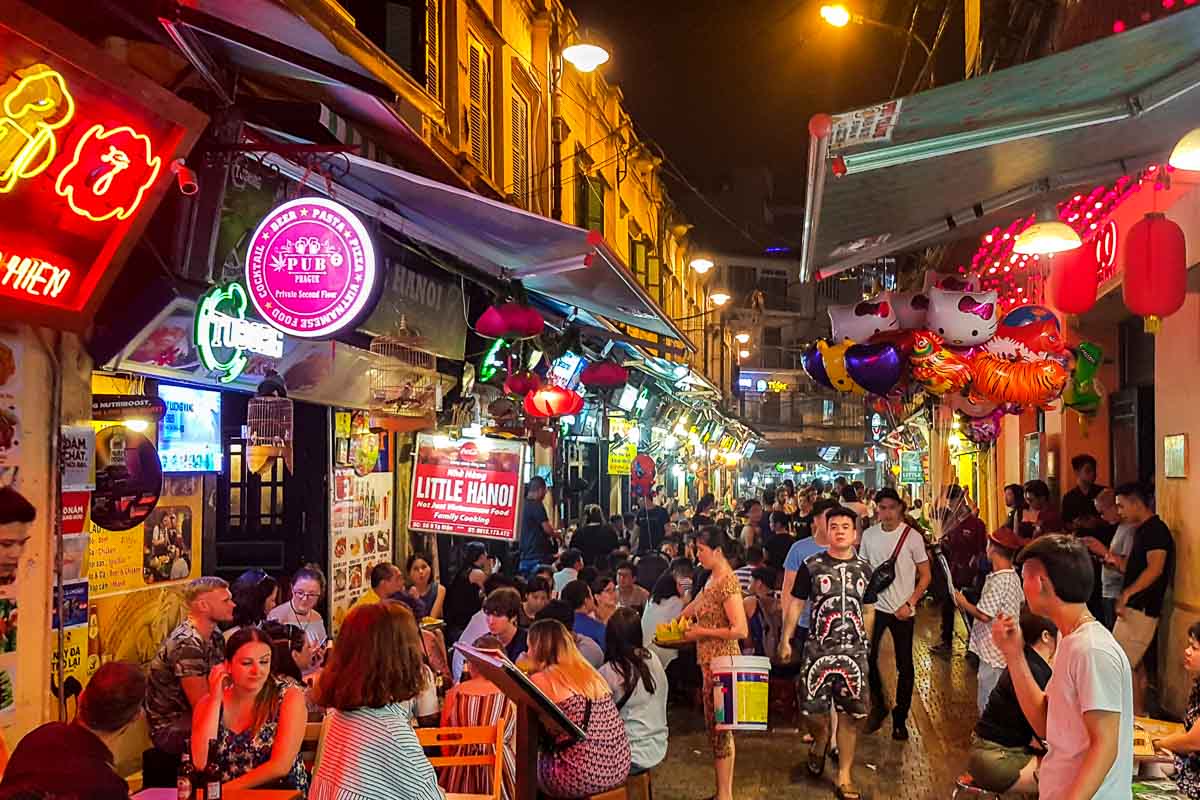 Head to Ta Hien street for a taste of the chaotic Hanoian nightlife. There are plenty of eateries and bars along the narrow street are great for dining and hanging out.
Interestingly, there'll be bars selling "balloons" containing laughing gas (nitrogen oxide). Breathing in these balloons will give you an ephemeral high which is a quick thrill for the first time, but we wouldn't recommend consuming it too much (because, you know, health).
Day 6 – 9: Sapa
Getting from Hanoi to Sapa: Save time and money by taking a night bus from Hanoi to Sapa. The bus leaves at 9:45PM and arrives in Sapa at 5:05AM the next morning.
Explore Vietnam's Popular Mountain Town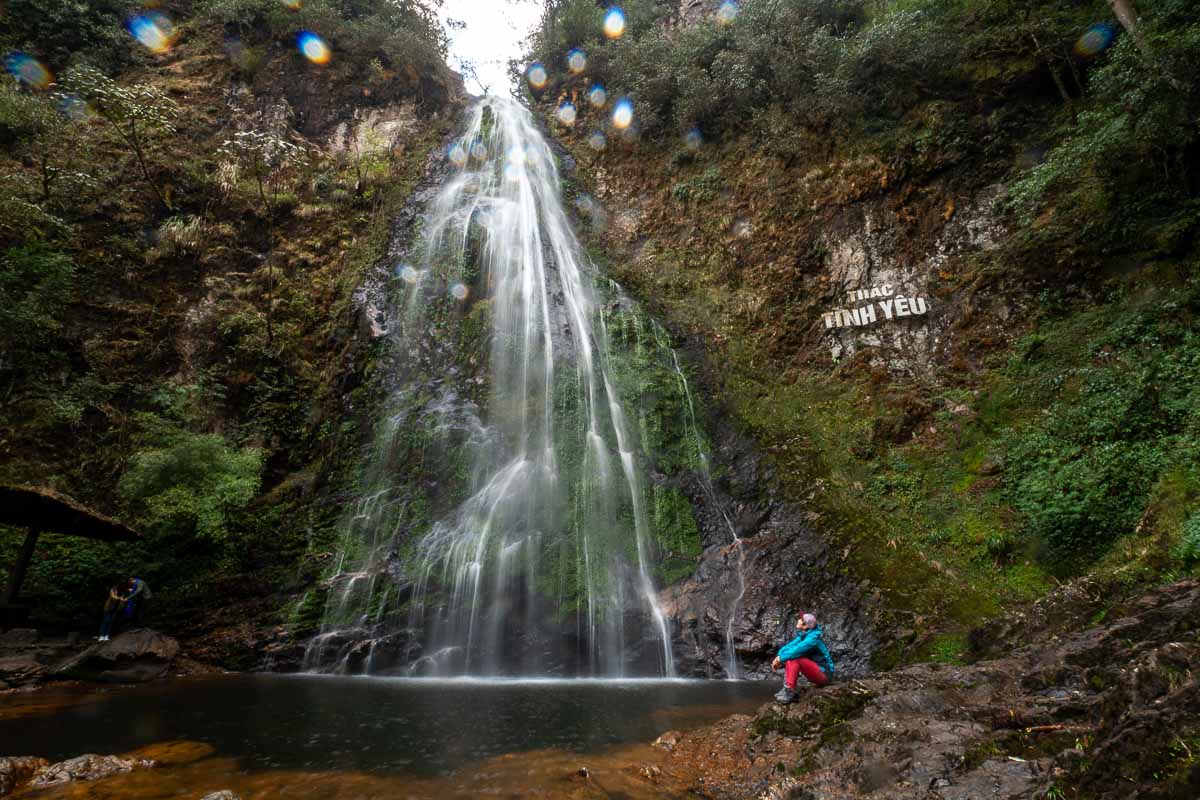 Tucked away inside Sapa's jungles lie Love and Silver — the town's well-known waterfalls that shouldn't be missed. You can explore them with a private day tour (~S$32.05) which comes with a convenient round-trip transfer and lunch.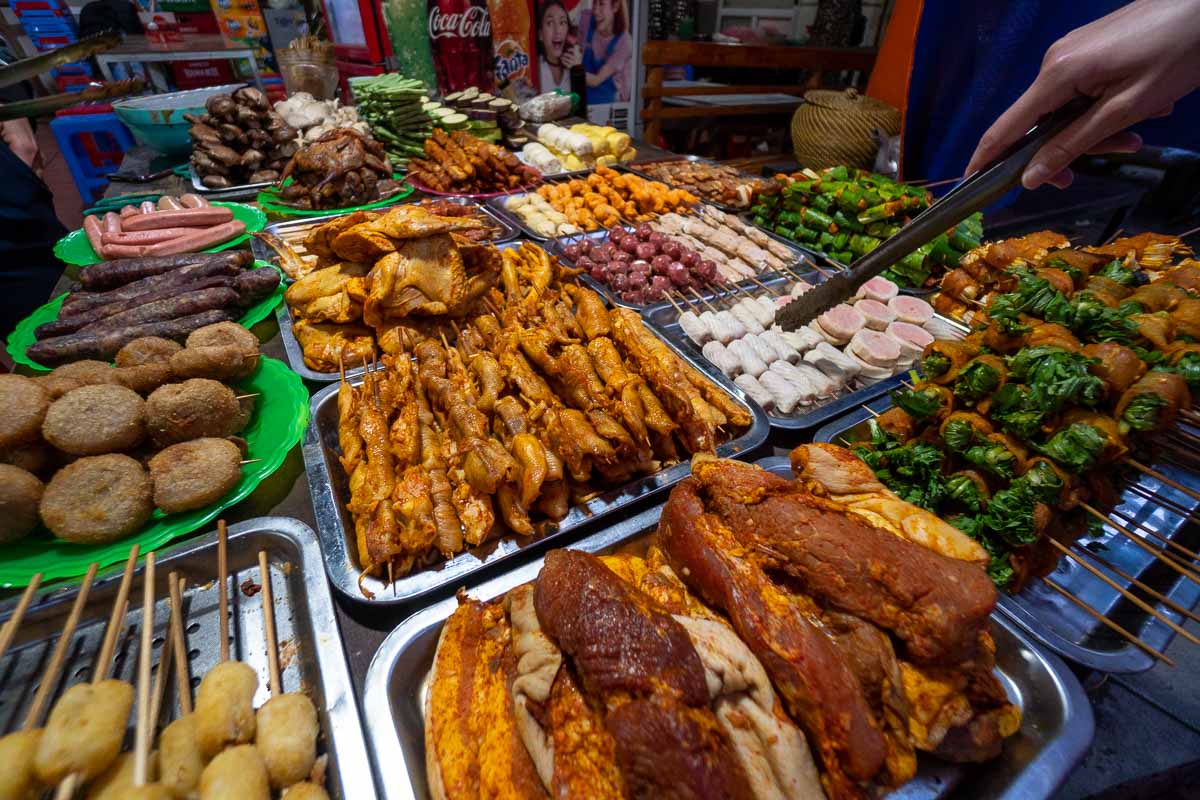 Afterwards, explore the attractions in Sapa town like the Holy Rosary church, lake, and town square. At the local market, you'll find fresh produce and embroidery with intricate patterns weaved by different hill tribes for sale.
Once you've worked up an appetite, head to Quán Đồ Nướng for dinner. The stall serves a wide range of skewered bamboo sticky rice, vegetables, and meats, and you can easily get a whole meal's worth settled for 130,000₫ (~$7.80).
Address: Phạm Xuân Huân, TT. Sapa, Sapa, Lào Cai, Vietnam
Hike Up Vietnam's Tallest Mountain (Or Take a Cable Car)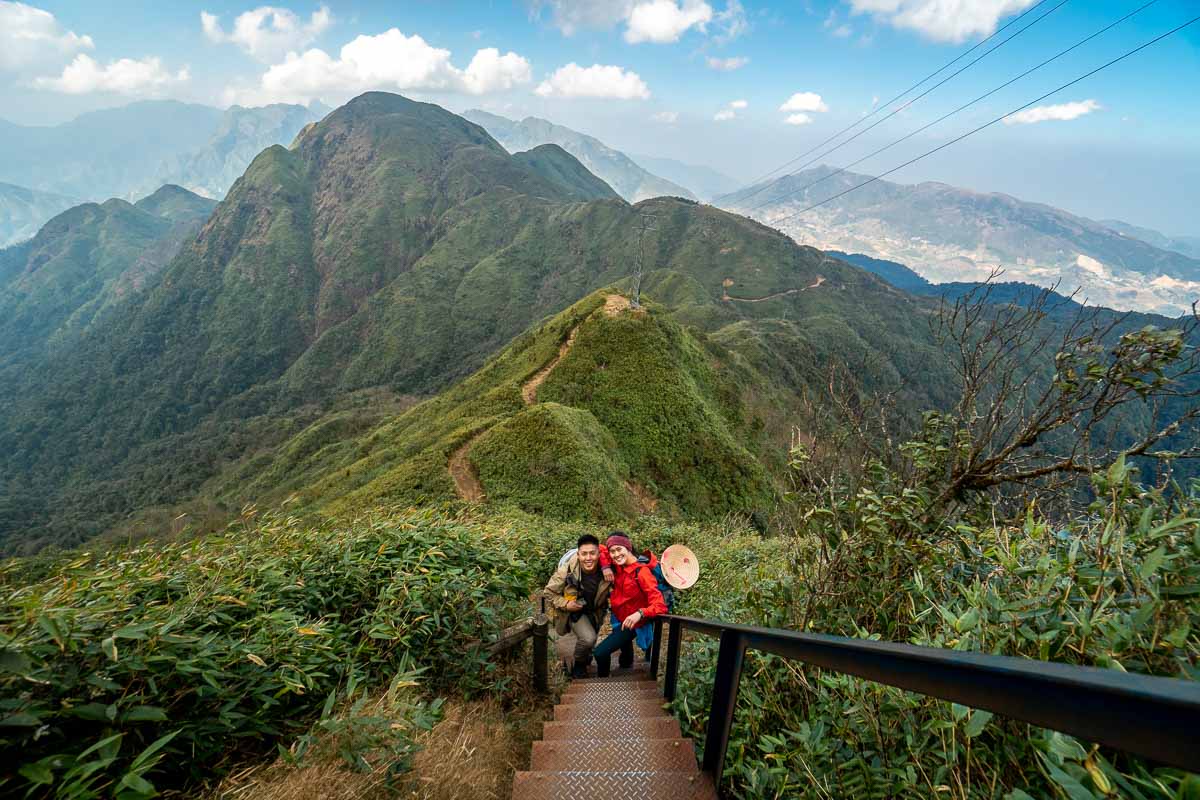 Fansipan is the tallest mountain in Vietnam, Laos and Cambodia combined! Standing 3,143m tall, the "Roof of Indochina" offers gorgeous views of Northern Vietnam's vast countryside.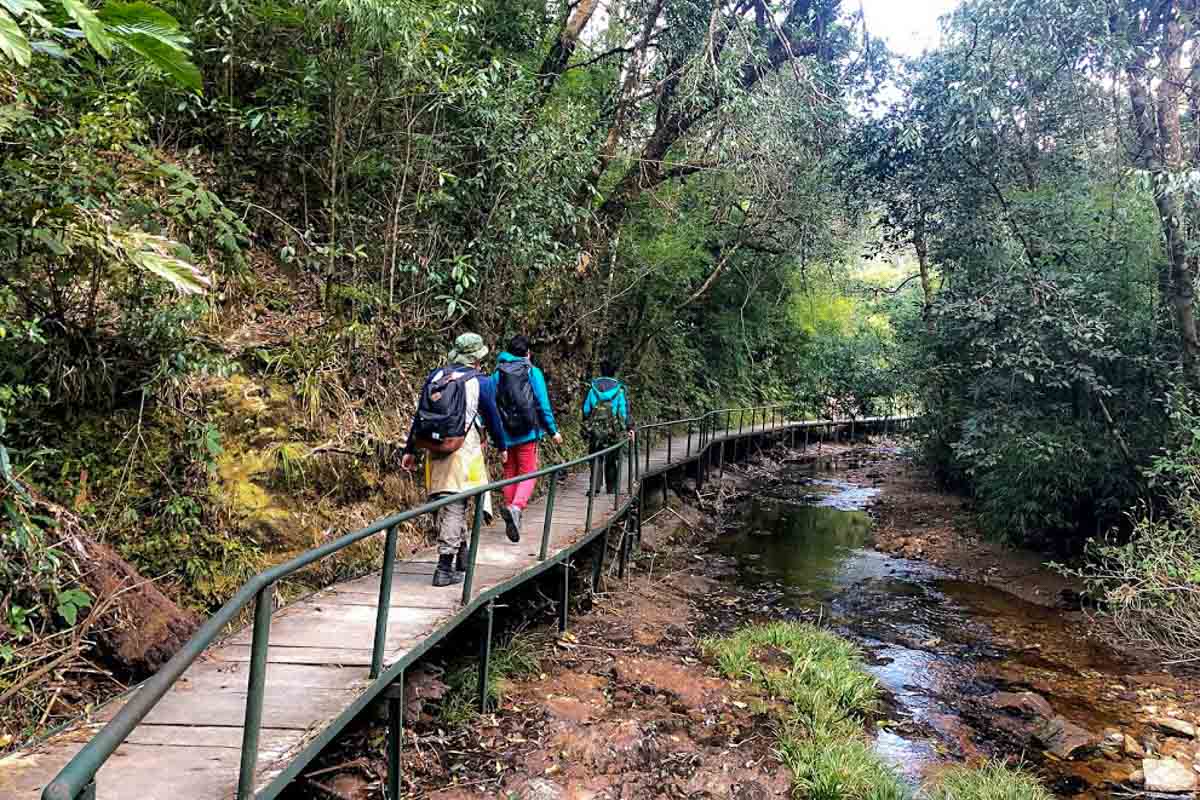 There are two ways to reach the peak. We went with the more adventurous option: a 2D1N guided hike (~S$90.35). This includes an experienced, English-speaking guide who provided necessities like meals, water, a tent and sleeping bags along the journey.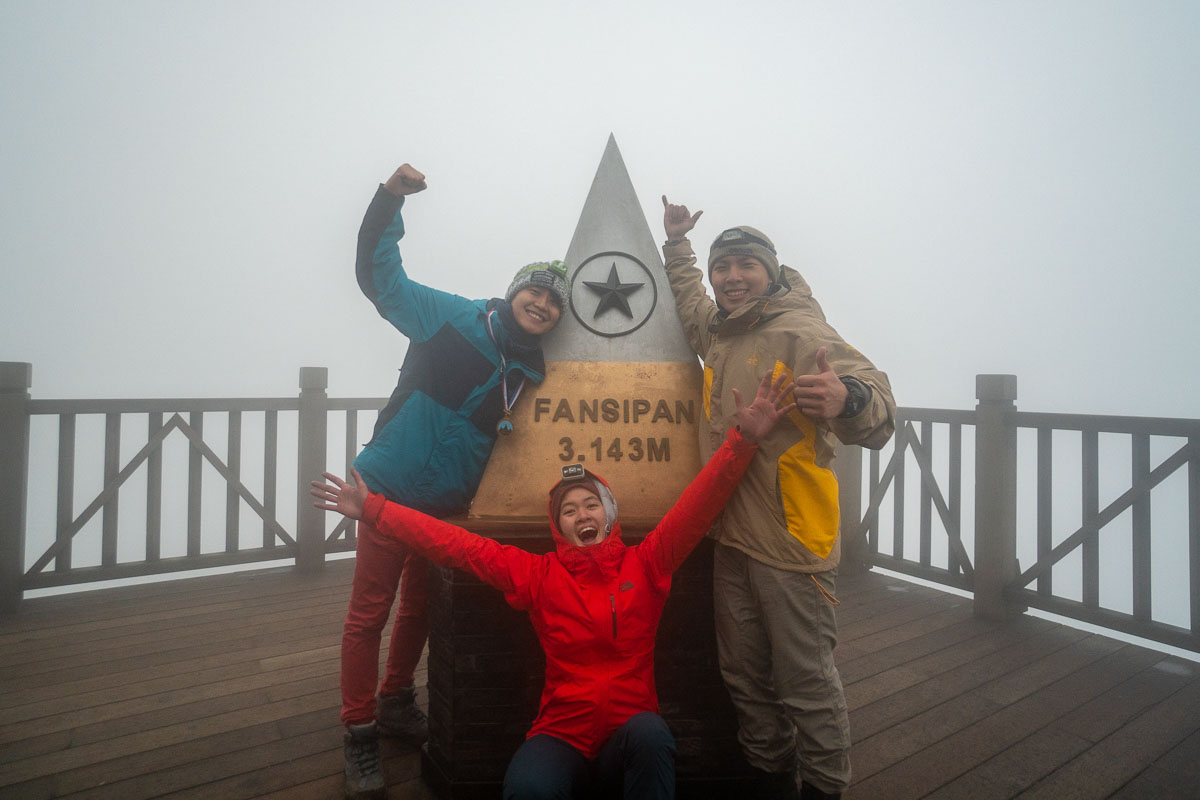 From the starting point up to base camp, it's a rather steep seven-hour trek. The next morning, there will be a further two-hour climb to the summit — where you'll receive an actual certificate of accomplishment! It's always nice to be recognised for your efforts, no?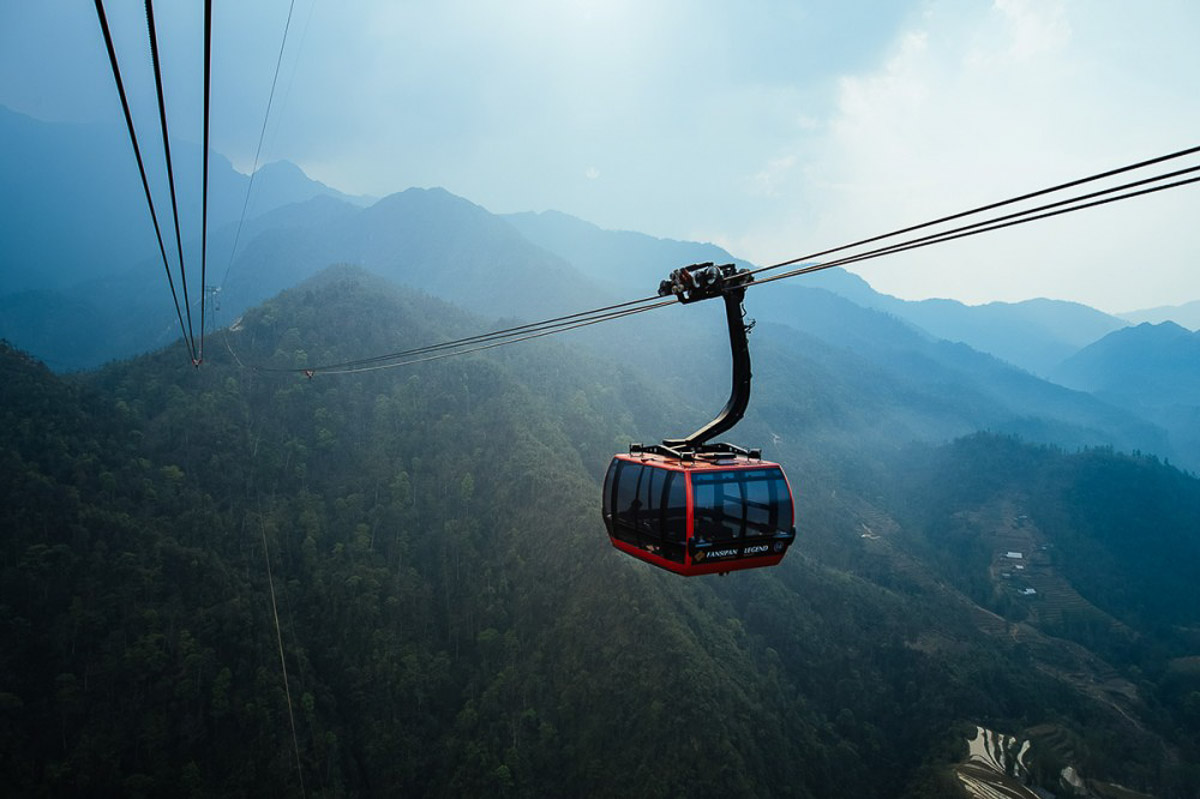 Alternatively, hop on a cable car and enjoy the scenery while going up Fansipan in just 15 minutes. A return ticket costs 700,000₫ (~S$40.70). From the landing point, either walk up a further ~600 stair-steps, or take a funicular up to the summit for a small fee.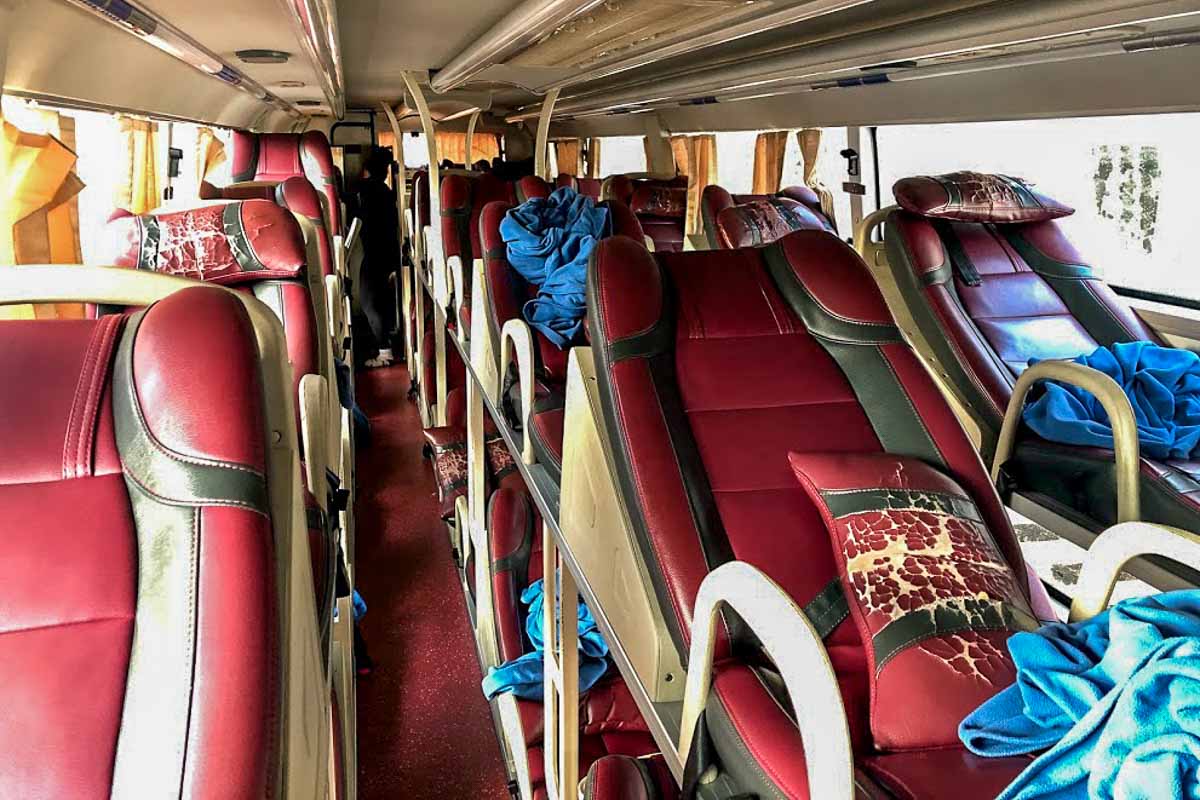 If you're hiking up Fansipan, you can spend another night in Sapa before taking a bus back to Hanoi the day after. Otherwise, completing the hike, you can take a night bus back to Hanoi and spend an extra day there if you wish.
If you're taking the cable car, spend the remaining time in Sapa trekking to nearby places like Cat Cat Village and Muong Hoa Valley.
Accommodation in Sapa: Sapa Capsule, ~S$9.90/capsule in a 10-capsule room.
Second Stop: Central Vietnam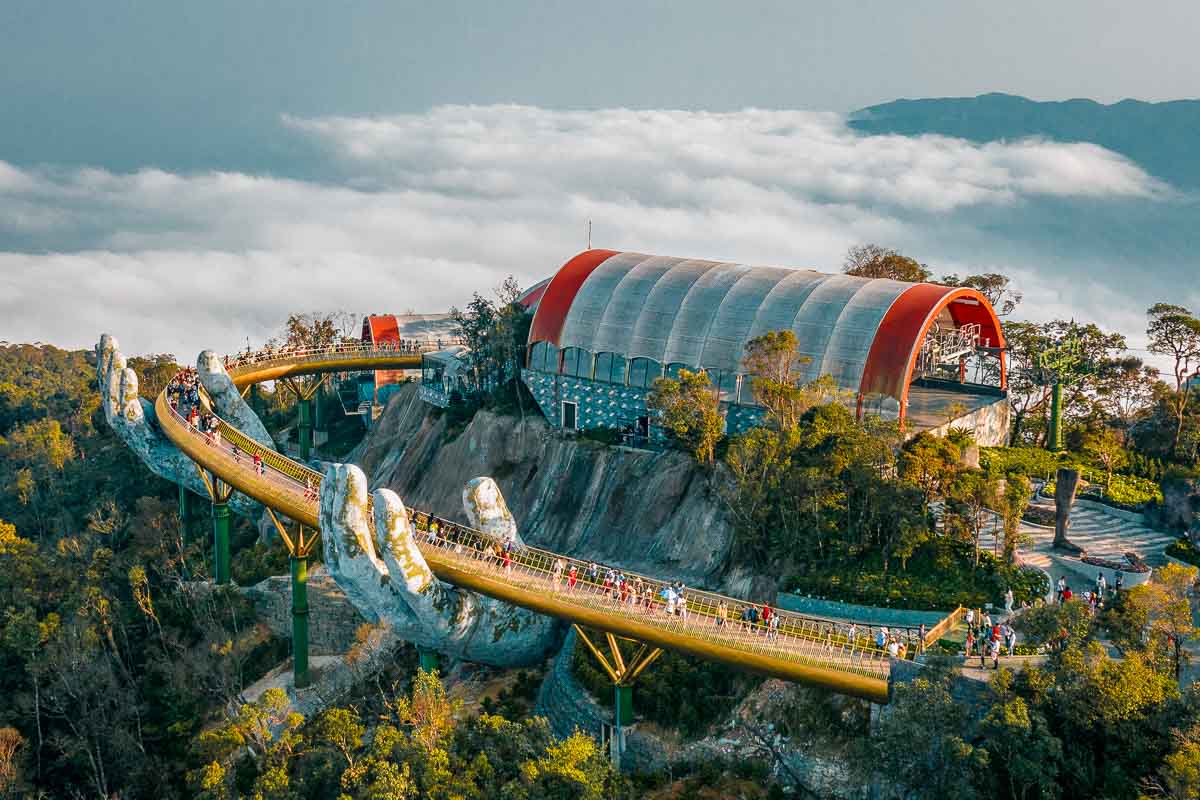 Central Vietnam gets (sadly) overlooked by first-time travellers who usually head to Hanoi and Ho Chi Minh City. But this quirky region with even quirkier attractions shouldn't be missed.
Hue is filled with historical landmarks, Hoi An is an ancient UNESCO World Heritage site, and Da Nang has the whimsical Ba Na Hills. Oh, this is also where the majestic golden bridge (lifted by two hands) is, which went viral when first unveiled in 2018!
Getting from Northern to Central Vietnam: The fastest way is to fly from Hanoi to Hue. Flights are available every morning, and cost about ~S$70. If you prefer going on long journeys, an overnight train or bus from Hanoi to Hue takes about 12–15 hours.
Read also: 5D Central Vietnam Itinerary: Go Off-The-Beaten-Path In Da Nang, Hue, and Hoi An
Day 10 – 11: Hue
Venture Around Vietnam's Ancient Capital City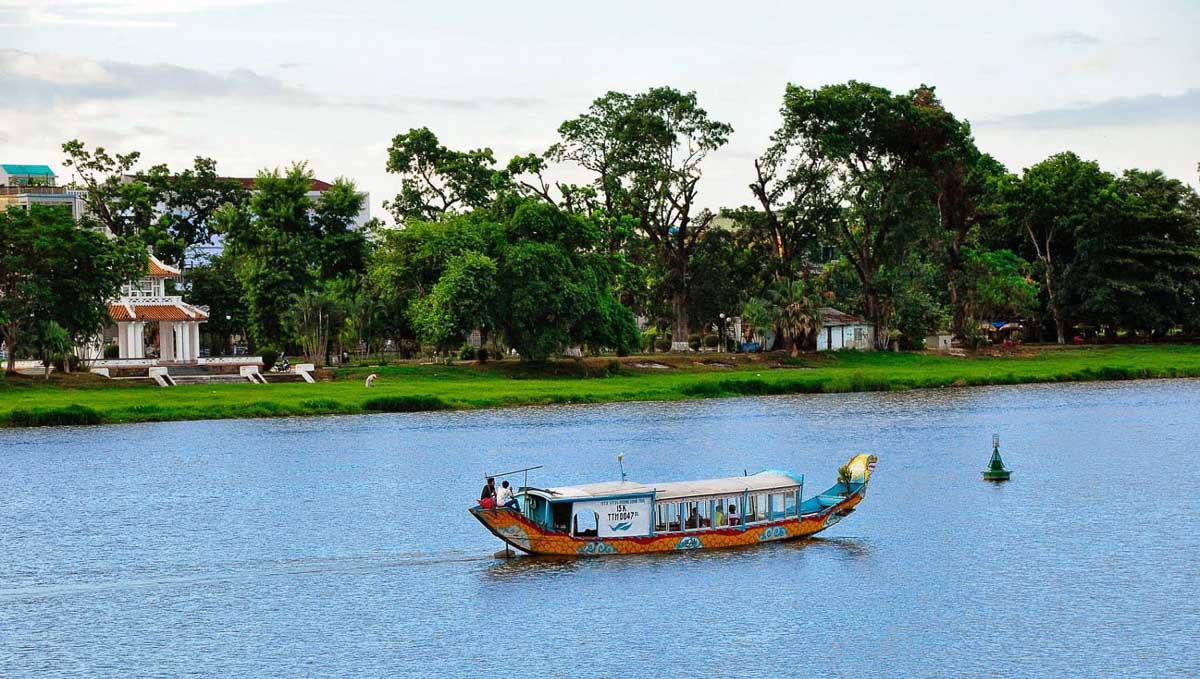 Perfume River: One of Hue's most iconic landmarks, the Perfume River derives its name from orchid flowers that fall into the river in Autumn. Though the waters may not be pleasant as the name suggests, you can take a traditional dragon boat ride and enjoy the scenery.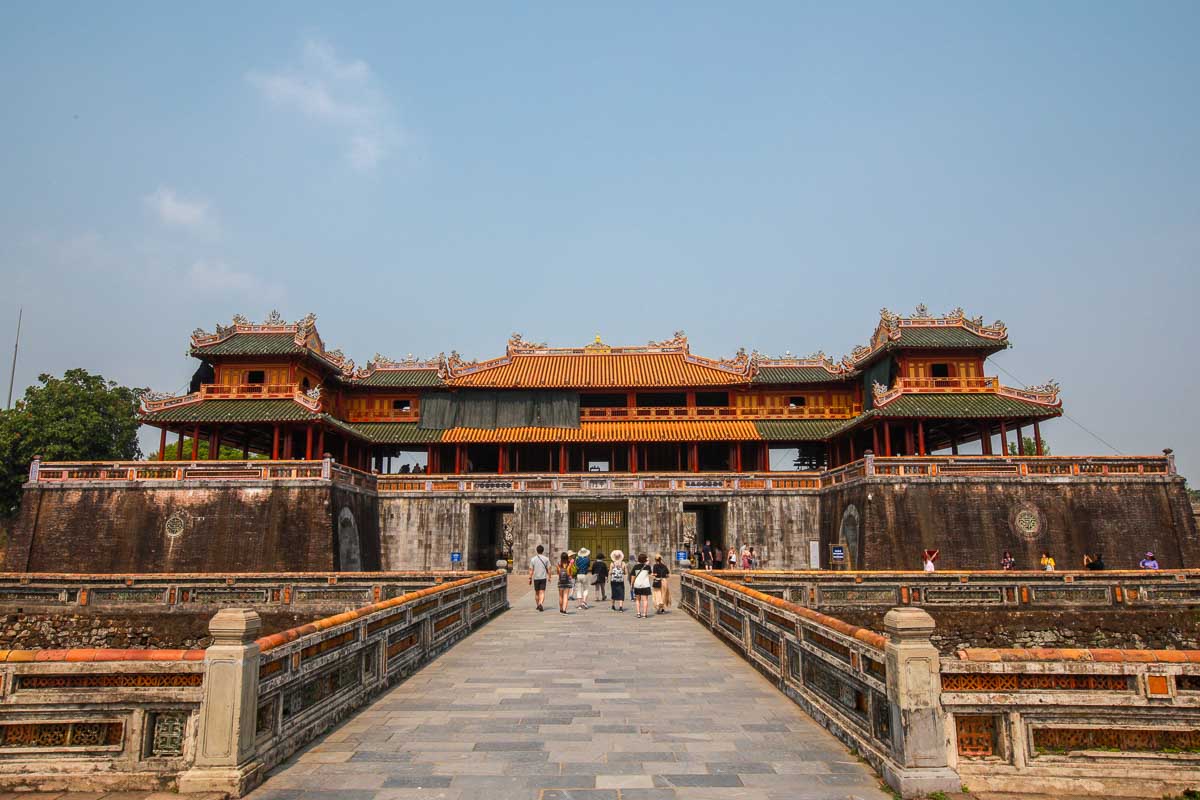 Imperial City: Hue used to be the capital during the last dynasty of Vietnam. Although the Imperial City is still in the midst of restoration, wandering around the large, elaborate complex is a fantastic way to learn more about Vietnamese history.
Entrance Fee: 150,000₫ (~S$8.70)
Opening Hours: 8AM – 5:30PM. Closes 10PM on Thursdays.
How to get there: From Hue city centre, walk ~20 mins to the entrance. Alternatively, take a private charter or motorbike to the Imperial City. Parking at the east exit costs 25,000₫ (~S$1.50).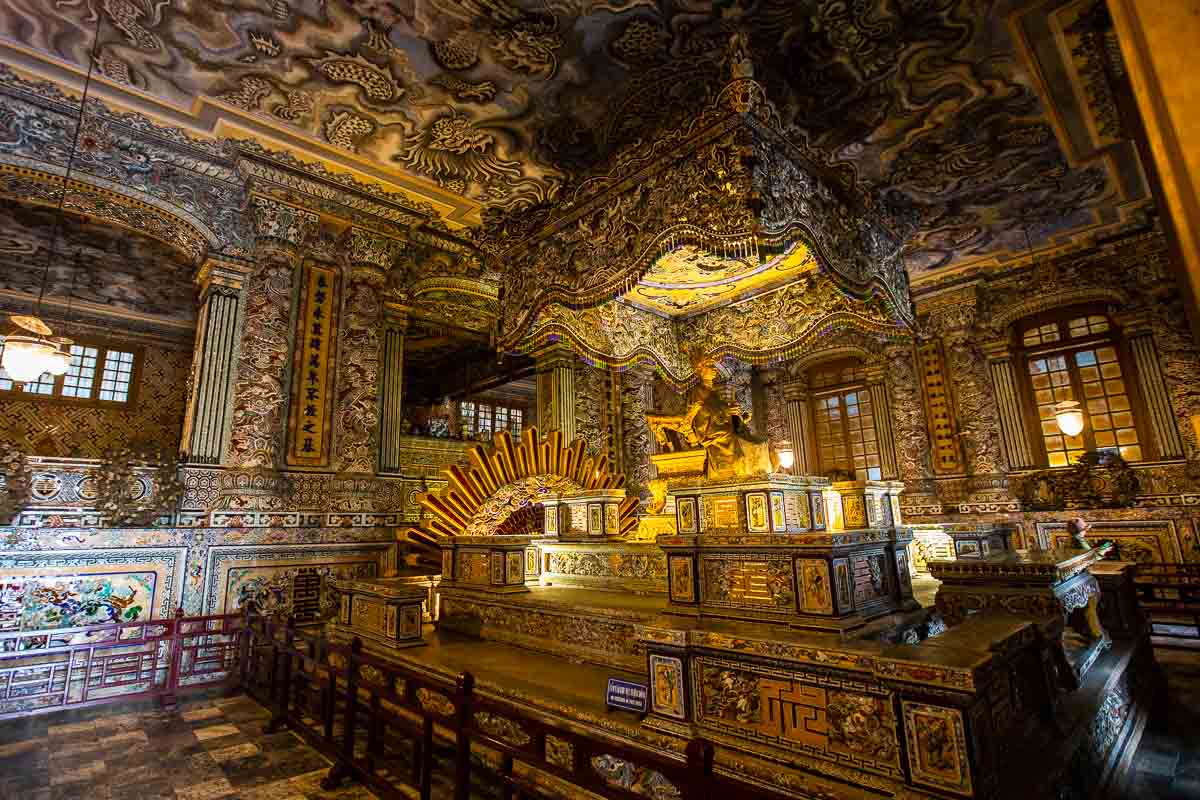 Royal Tombs: There are a total of seven royal tombs dispersed around Hue. Visiting all the tombs require a full day. However, if you only have time to visit one, the Khai Dinh Royal Tomb is the most lavish of them all. There's a huge compound with a three-storied palace to explore.
Entrance Fee: 100,000₫ (~S$5.80) for Khai Dinh Royal Tomb. 280,000₫ (~S$16.30) for combo ticket to other six tombs.
Opening Hours: 7AM – 5:30PM
How to get there: Take a private charter or motorbike. If you take a Grab, you'll need to ask them to wait for you. Most of the tombs are ~30 mins away, and Grab rides are not readily available at these locations.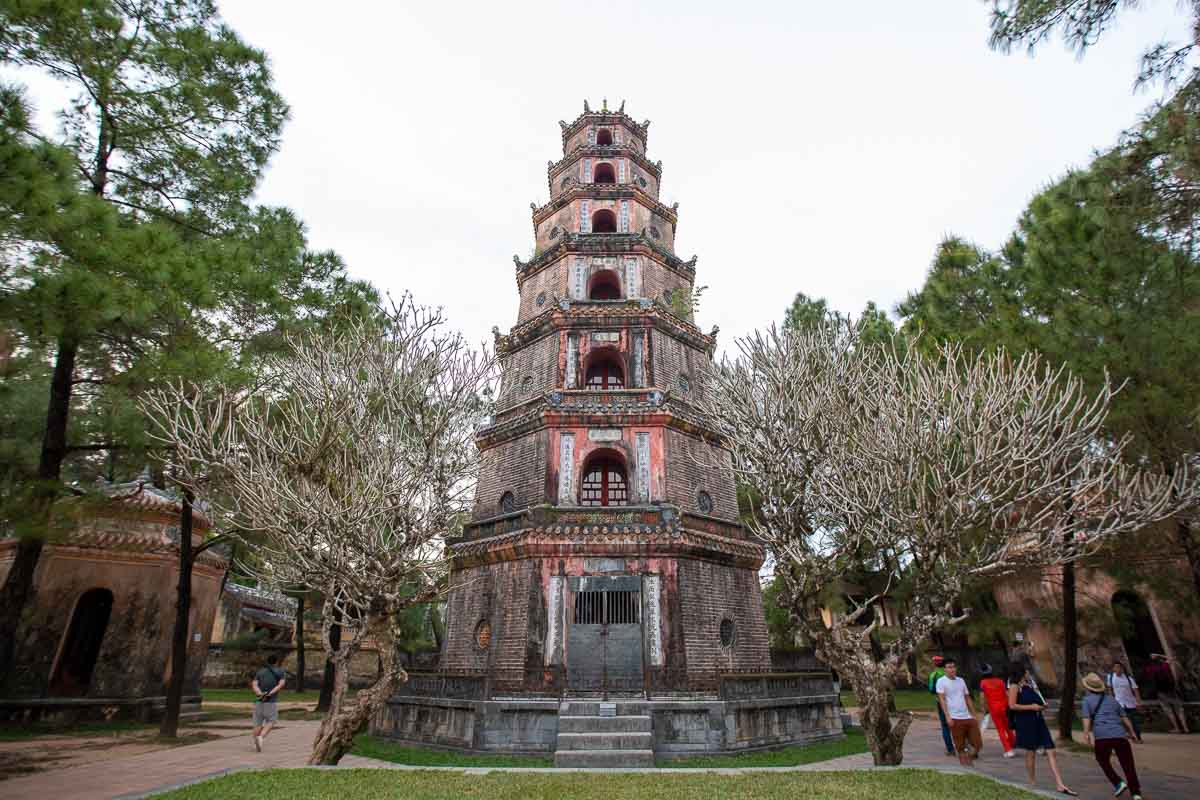 Thien Mu Pagoda: The seven-storey Thien Mu Pagoda is an iconic landmark that overlooks beautiful landscaped gardens. It also doubles as a tranquil sunset spot as it's right beside the Perfume River.
Entrance Fee: Free
Opening Hours: 7:30AM – 5:30PM
How to get there: From Hue city centre, it's a ~10 min Grab or motorbike ride.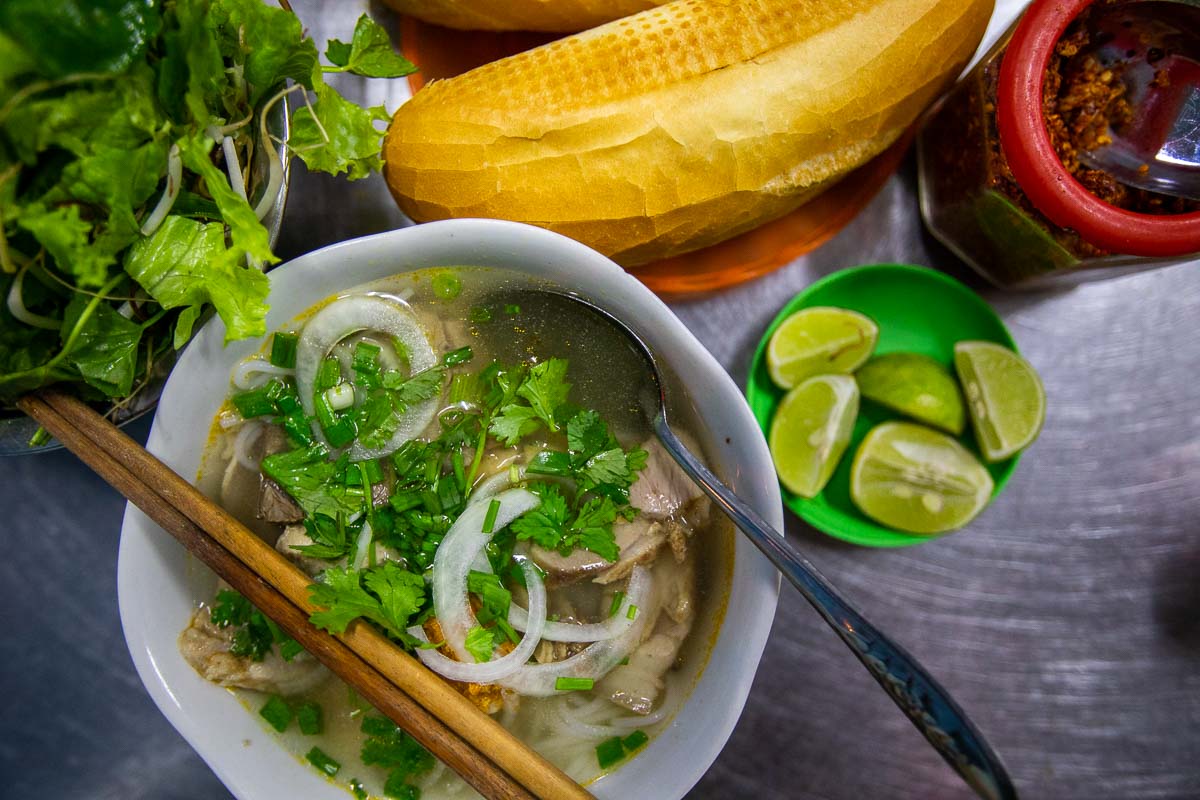 Bun Bo Hue My Tam: You cannot leave Hue without having bun bo (beef noodles), where the dish originated from! This eatery serves a generous bowl of noodles in beef broth with pork balls, ribs, and more.
Cost: 40,000₫ (~S$2.33)
Opening Hours: 24 hours
Address: 3 Trần Cao Vân, Vĩnh Ninh, Thành phố Huế, Thừa Thiên Huế
Accommodation in Hue: Bon Ami Hostel, ~S$6/bed in a 6-bed dorm room (includes free breakfast).
Getting around Hue: The best way to get around is by renting your own motorbike (~US$6/day). You don't need a motorcycle licence, but do drive carefully (especially in the city centre)! Grab rides and taxis can be difficult to get, especially when you're far away from the city centre. Alternatively, hire a convenient private car charter and customise your itinerary to see Hue's attractions.
Make Your Way to Hoi An
After exploring Hue's historical attractions, head over to Hoi An to immerse yourself in the ancient town for the second half of the day. The drive is slightly over 2.5 hours with a private transfer.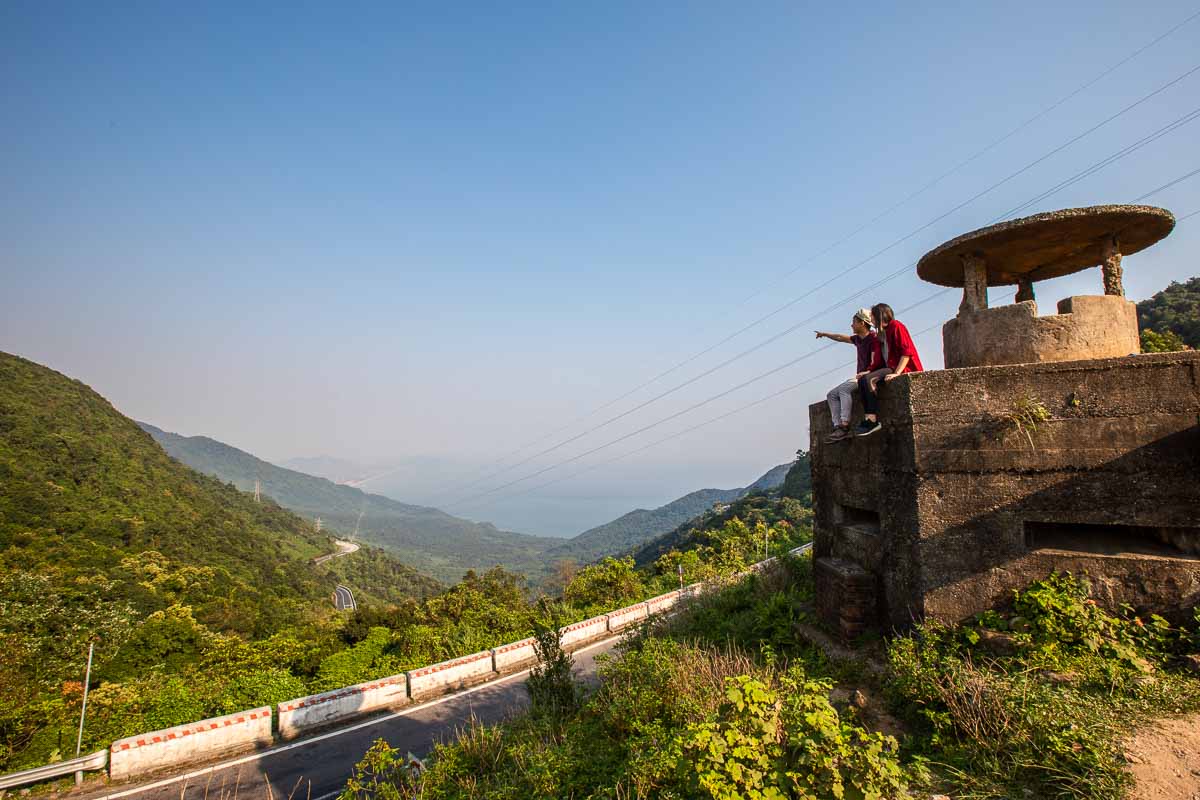 For an optional adventure, make a stop at Bach Ma National Park. Located in between the two cities, Bach Ma is perfect for hiking. The entrance fee is only 60,000₫ (~S$3.50), and there are plenty of natural beauties to explore. For example, Hai Vong Dai is an old, abandoned pavilion that provides a panoramic view of the park.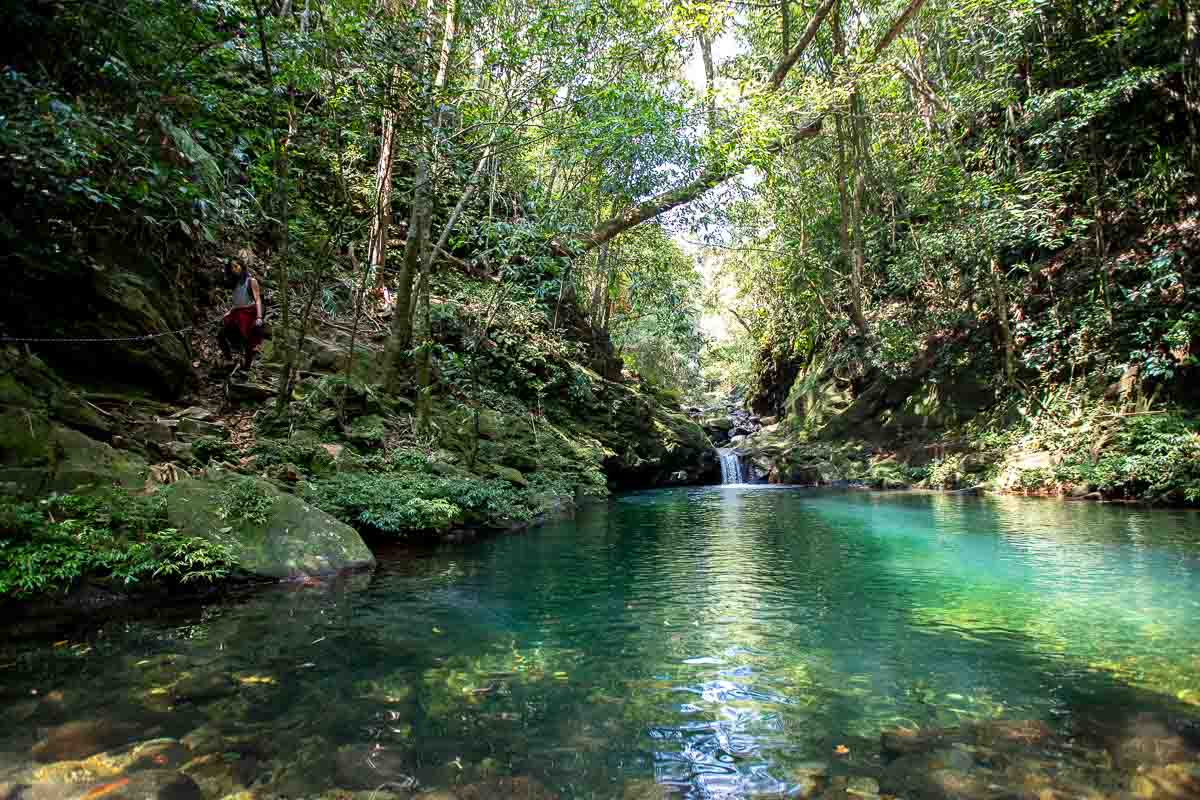 Afterwards, go on an adventurous Five Lakes Hike. The hike splits into two routes: the path on the right is longer but easier. It will lead you straight to lake no. 5. The trail on the left is more physically demanding as you'll pass through all five lakes. Bring along some food for an epic picnic at the base of a waterfall.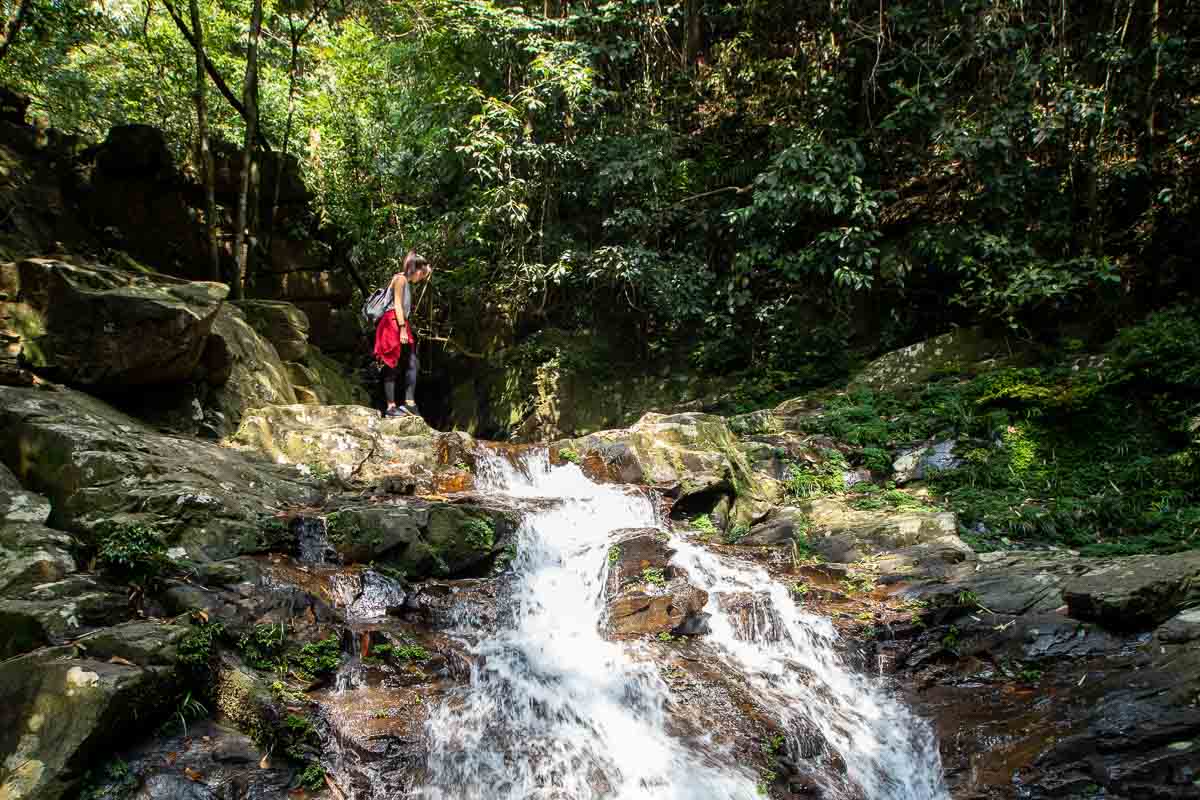 Further down lake no. 5 is Bach Ma's biggest waterfall: Do Quyen Fall (Rhododendron Fall). It's a steep 738 steps that will bring you to the base of the waterfall, but the only way out is back up!
If you plan to explore Bach Ma, we recommend going with a convenient custom tour which will charter you from Hue to the park, before ending off in Hoi An.
Day 12: Hoi An
Experience Vietnam's Quirky Ancient Town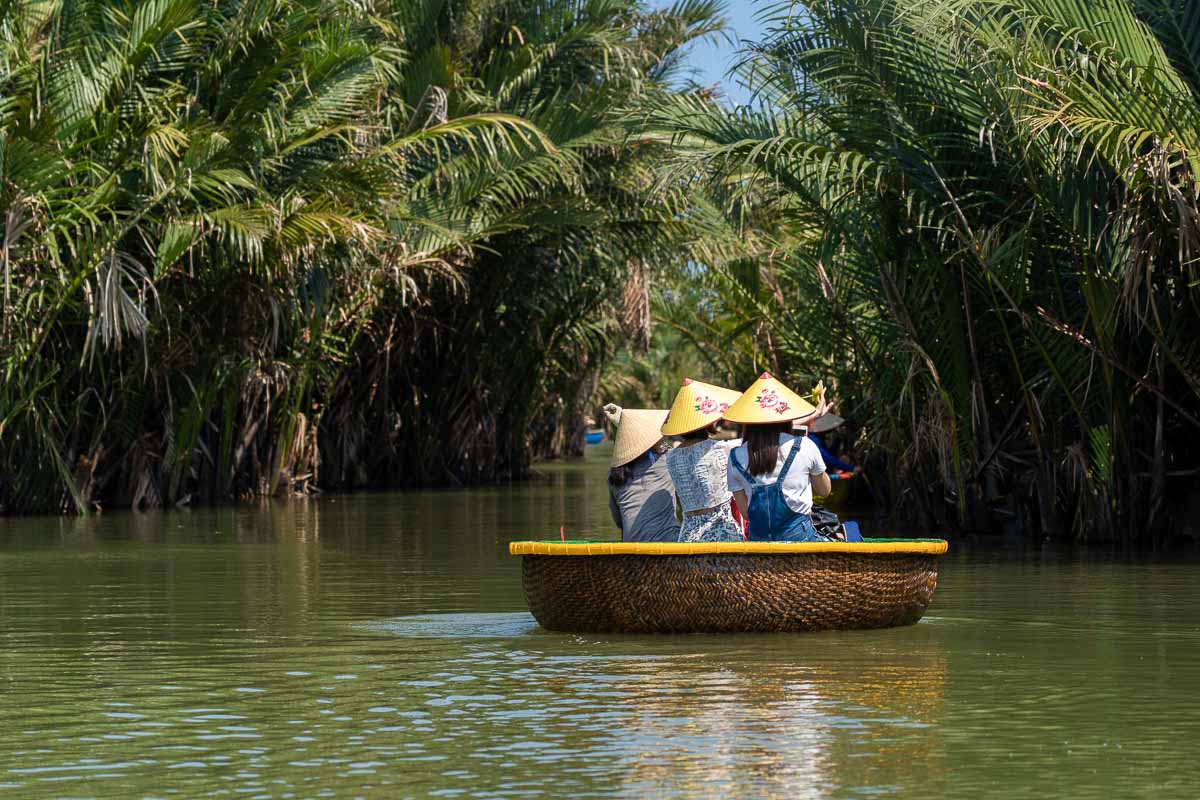 Get to know Hoi An's fun side with a Coconut Forest Tour (~S$40.55). This family-run tour leads you on a whirlwind of adventures like spinning around on a basket boat on the river, cycling through the Vietnamese countryside, and even riding a water buffalo!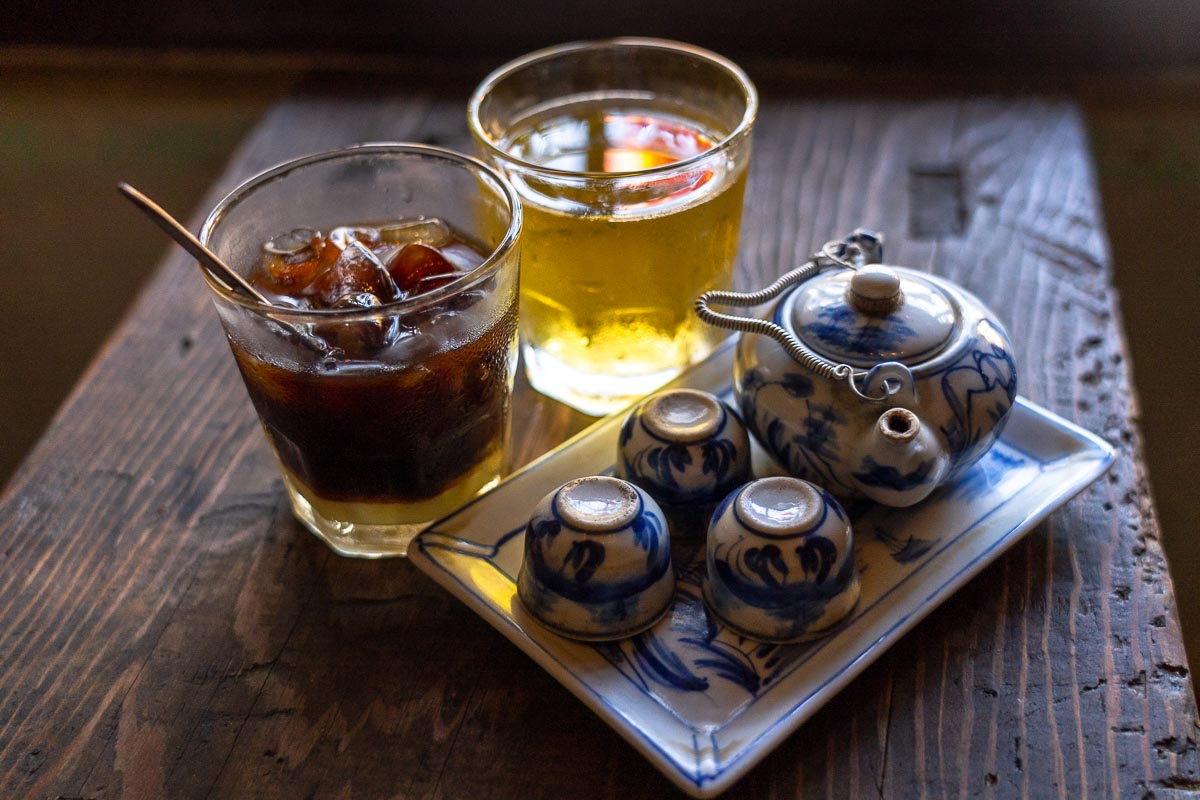 For an interesting experience, head to Phai Pho Cafe and chill out with a cup of coffee with condensed milk (15,000₫, ~S$0.90). That's not all though — this cafe serves it alongside complimentary tea. Drink like a local and alternate sips between each beverage like a DIY yuan yang.
Opening Hours: 6AM – 9PM
Address: 35 Phan Chu Trinh, Phường Minh An, Hội An, Quảng Nam
*Pro-tip: Bring your own food! The cafe allows you to enjoy outside food along with your drinks. For a quick snack or early dinner, have a sandwich from Banh Mi Queen.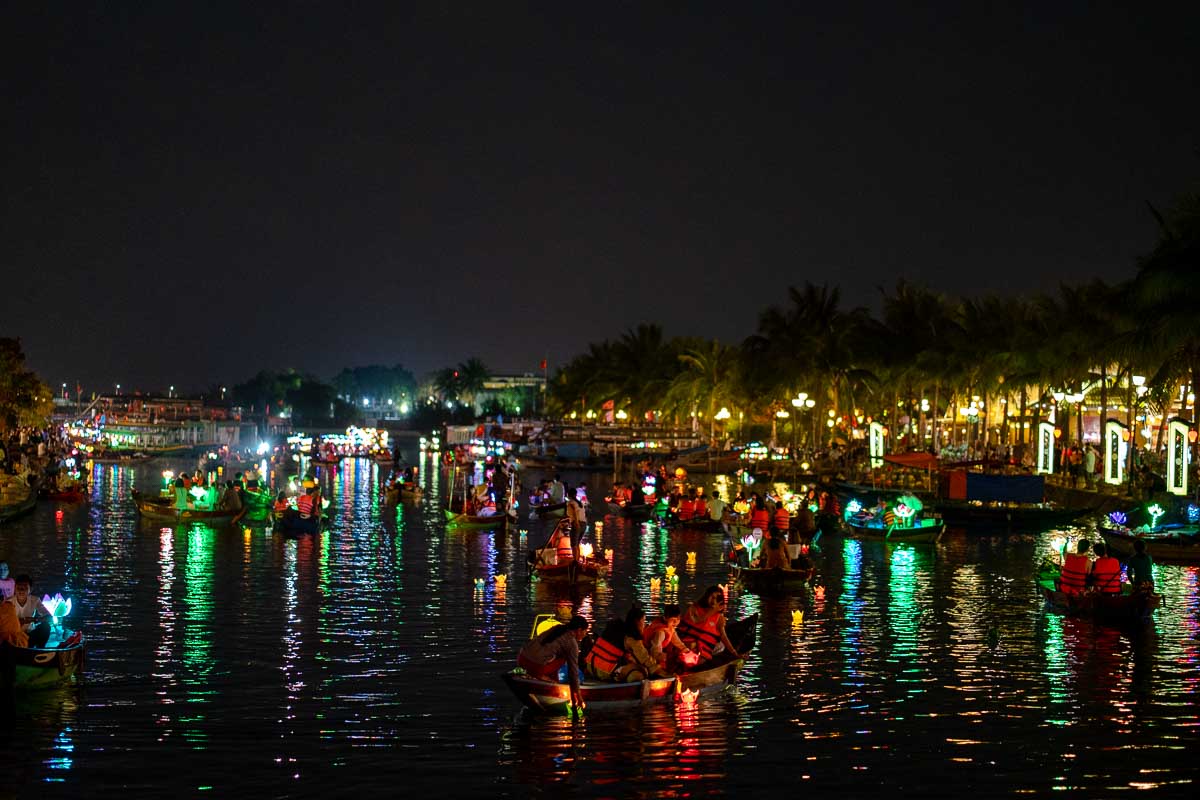 Hoi An's streets are decorated with colourful paper lanterns, and it's even more beautiful after sunset. Like a scene out of a Disney movie, the city glows with many small lanterns and boats floating along the river. For 20,000₫ (~S$1.20), you can purchase your own lantern and set it afloat on the waters too.
Accommodation in Hoi An: Ly's Nest, ~S$15/night for a private room
Day 13 – 14: Da Nang
Getting from Hoi An to Da Nang: From Hoi An, it's a fast 45-minute drive to Da Nang with a private transfer.
Explore Vietnam's Historic Coastal City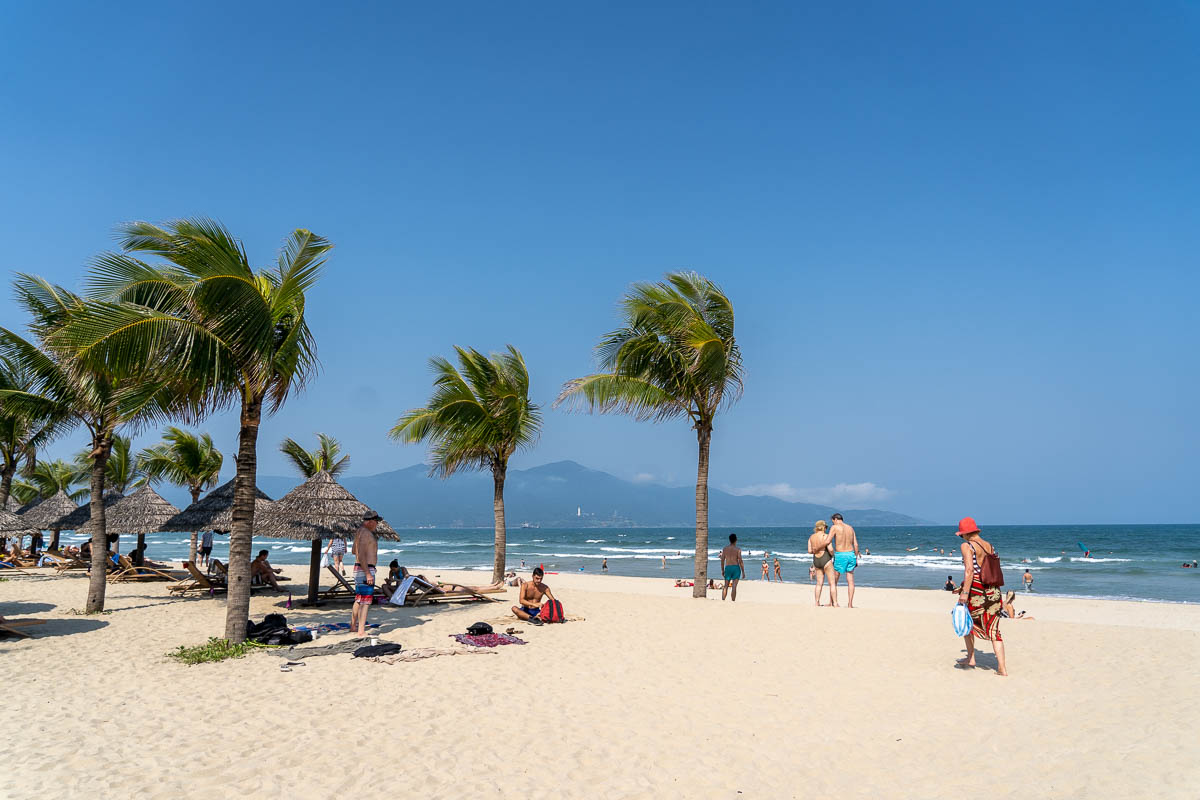 My Khe Beach: It's not all forests and cities in Vietnam! Don your swimsuit and escape to My Khe Beach. This pristine stretch of white sand with crashing waves is an ideal place to bum around, or get active by surfing or parasailing.
Opening Hours: 4:30AM – 7PM. 5AM – 6:30PM in winter (Nov – Apr)
How to get there: From the city centre, the fastest way is to take a Grab or taxi.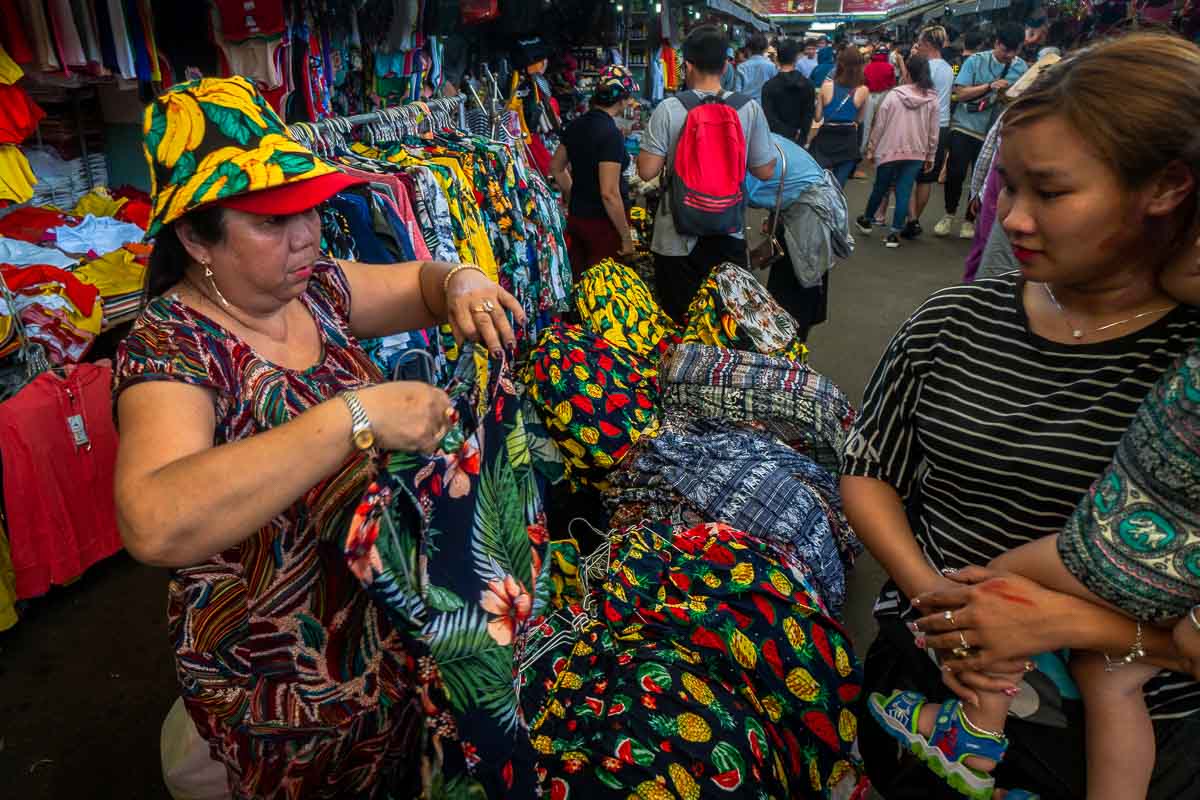 Cồn Market: Da Nang's Cồn Market is a local market selling an array of goods like clothing, handicrafts, dried fruits, and more. Try ordering some local food — the lack of English signs will make the experience even more interesting.
Opening Hours: 6AM – 8PM
Address: 269 Ông Ích Khiêm, Hải Châu 2, Hải Châu, Đà Nẵng 550000
Burger Bros: The juicy, buttery, lip-smacking burgers from Burger Bros may be pricier compared to local foods, but they are hella worth. We recommend the NN Burger (110,000₫, ~S$6.40) that's loaded with avocado and bacon — but everything else is just as amazing.
Cost: From 70,000₫ (~S$4.10)
Opening Hours: 11AM – 2PM, 5PM – 10PM (or until sold out)
Address: 31 An Thượng 4, Bắc Mỹ Phú, Ngũ Hành Sơn, Đà Nẵng 550000
Day Trip to Ba Na Hills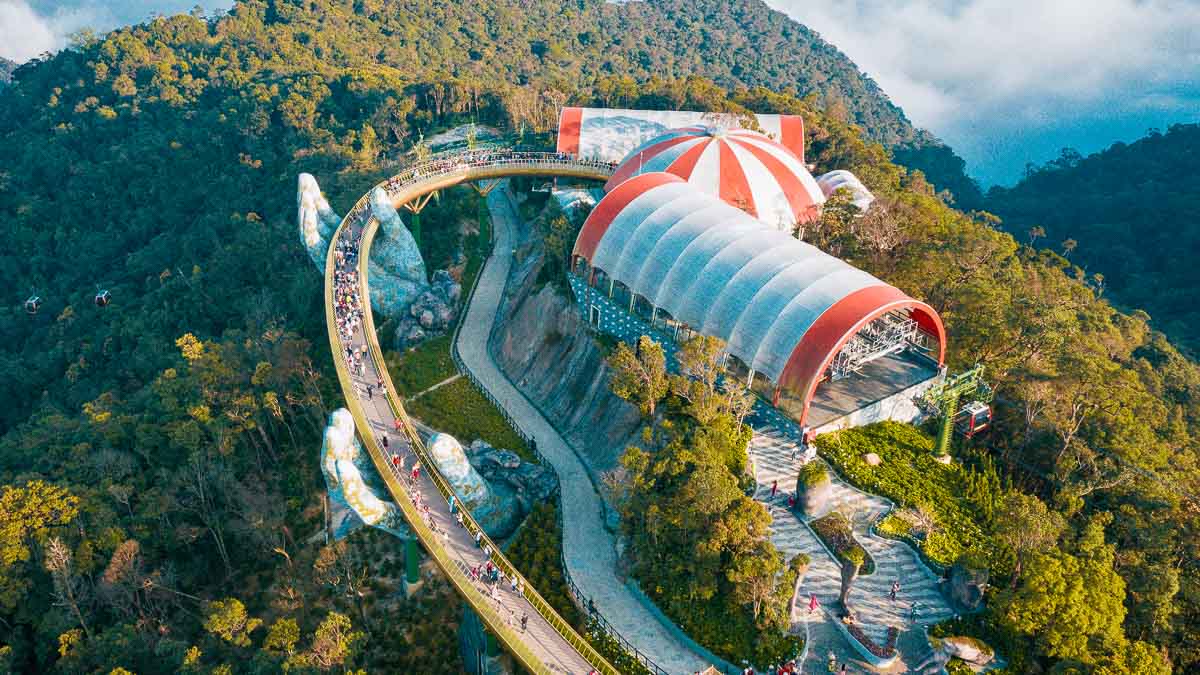 Hidden away in Truong Son Mountains, Ba Na Hills is a peculiar theme park with many attractions. Its most popular one is an online viral sensation — ever seen a Golden Bridge that's held up by two stone hands? Yep, it's here in Ba Na Hills.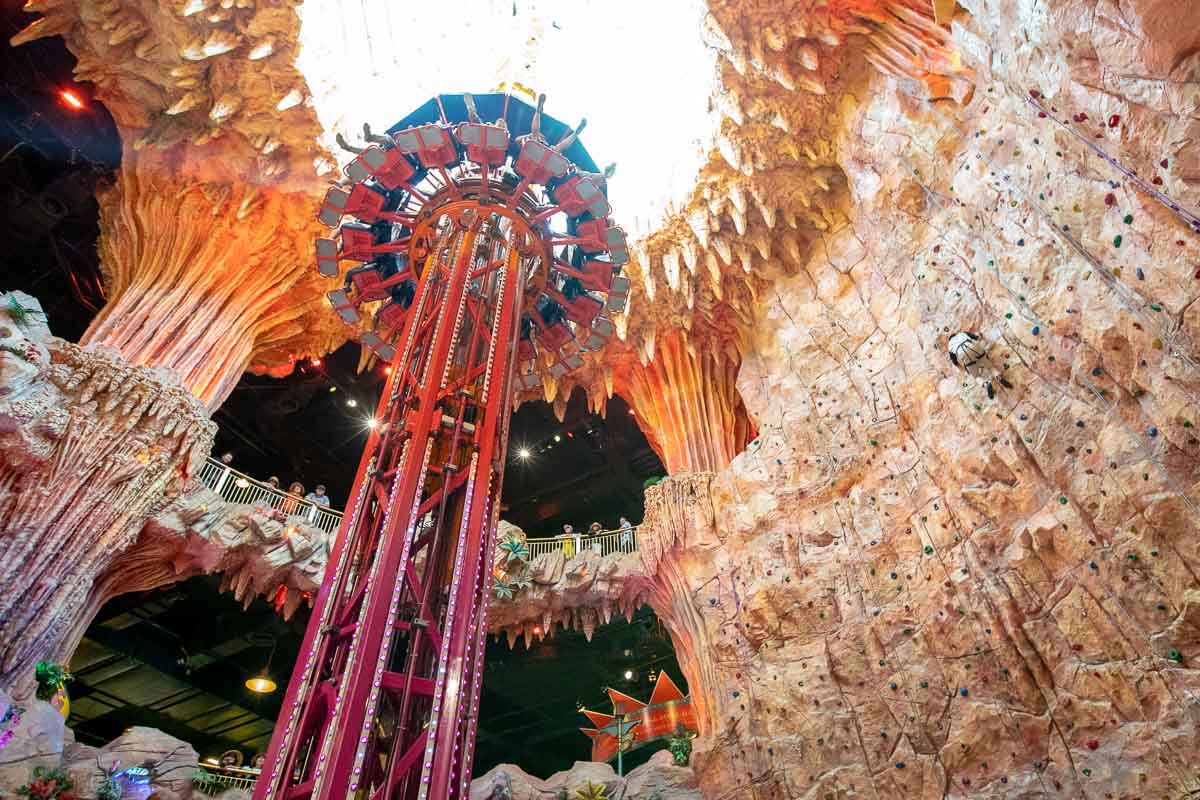 Besides sightseeing, Ba Na Hills boasts many free rides and games like arcade games, rock-climbing, and bumper cars. It's pretty much a fun-filled carnival for you to relive your childhood, except it's in a cave in Vietnam (still counts!). Maximise your experience with a package tour that includes entrance tickets, a convenient round-trip transfer, and buffet lunch.
Read also: Vietnam Ba Na Hills Guide — Vietnam's Breathtaking Hidden Playground
Accommodation in Da Nang: Lighthouse Danang Hostel, ~S$11/bed in a 6-bed dorm room.
Non-stop Adventures with A Peace of Mind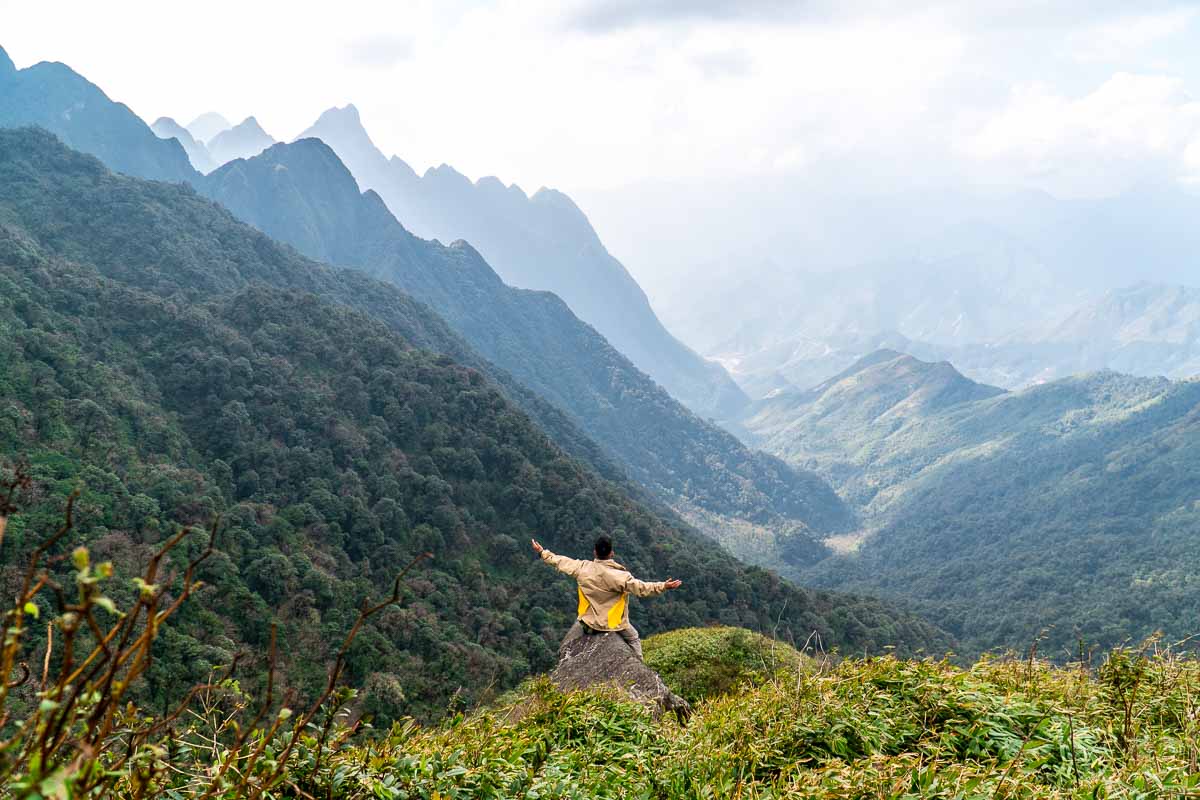 Trust me, the end of these 14 action-packed days spanning Northern to Central Vietnam will leave you wanting more! From cruising around Halong Bay, hiking and exploring mountains and waterfalls, to ordering food without any English menus, the adventures are endless in this country.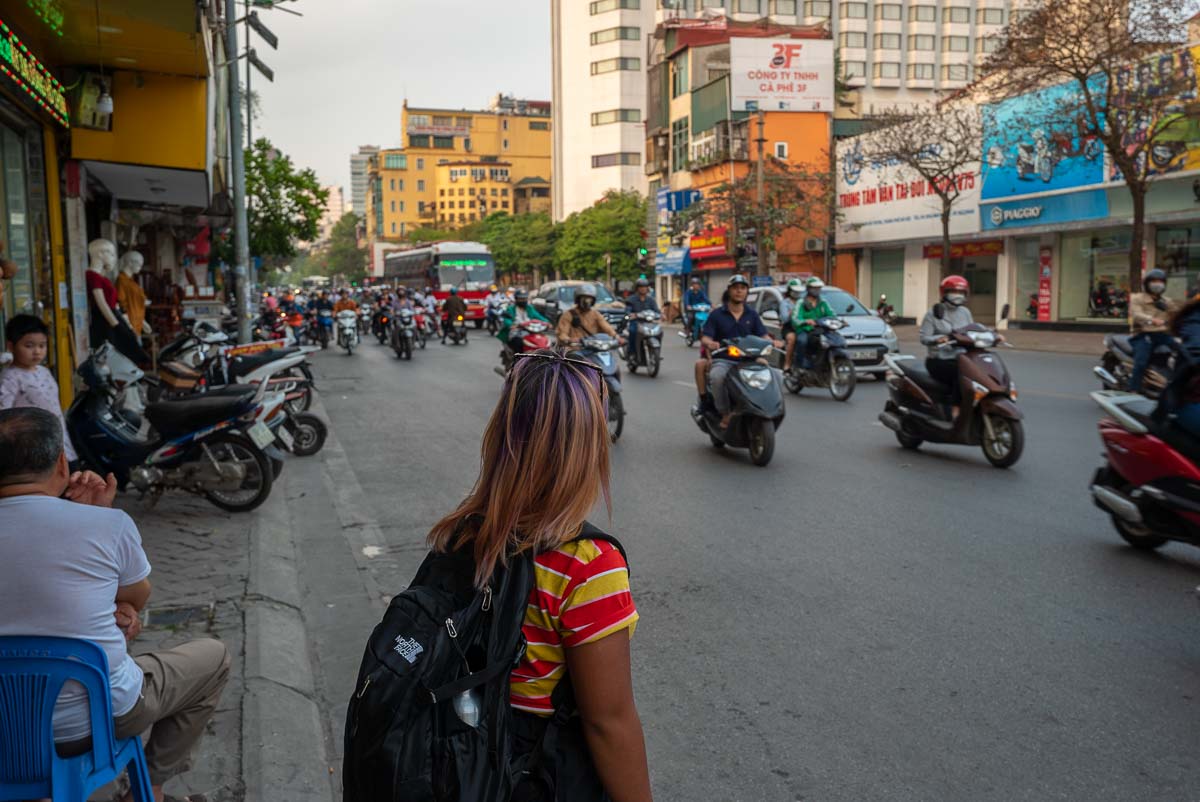 It's during journeys like these that travel insurance is extremely useful and gives us a peace of mind. With so much movement and activities going on, accidents may happen whenever and wherever — even if you're the most careful traveller.
It sucks when an airline loses your baggage, or (touch wood!) a motorbike accidentally runs into you. We've heard stories of pickpockets stealing wallets and phones along crowded streets too (or literally cutting into your bags, unbeknownst to you). The worst part is that oftentimes, it's not even your fault that they happen!
I'm not gonna lie. These two weeks around Vietnam is a long journey filled with loads of adventures and city-hopping in between. It's tiring, but the good news is that you'll be experiencing some of the very best adventures in this relatively unexplored country!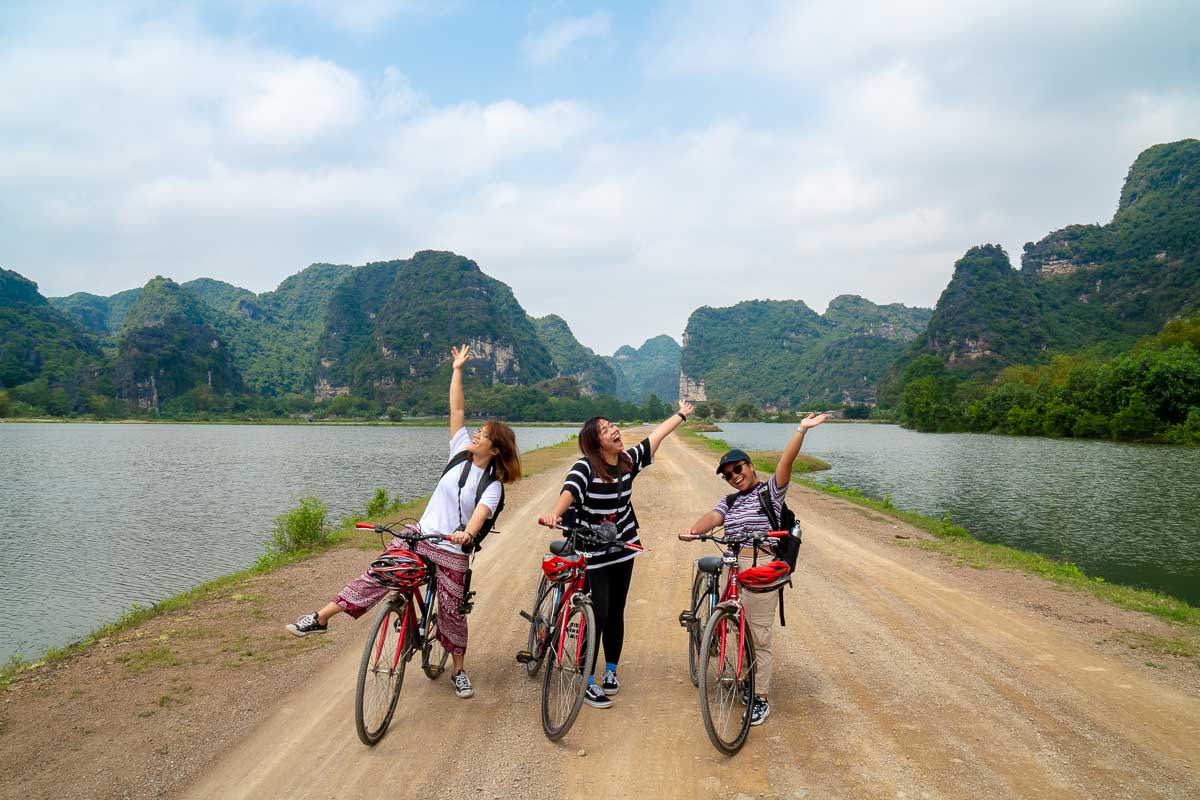 Check Flights to Vietnam
Time to start planning your Vietnam adventure!
Can't see the widget above? Check flights from Singapore to Hanoi here!
What's your favourite part of Vietnam? Share your stories with us in the comments below!
---
For more travel inspiration, follow us on Facebook, Instagram, and YouTube.