The problem will be narrowing down which experiences in Australia to go for first 😍
Update as of 24 Jan 2022: Vaccinated Singaporean citizens are now able to travel to seven Australian states and territories – read on to discover some of the unique experiences they have in store, and refer to this website for the latest requirements for international travellers.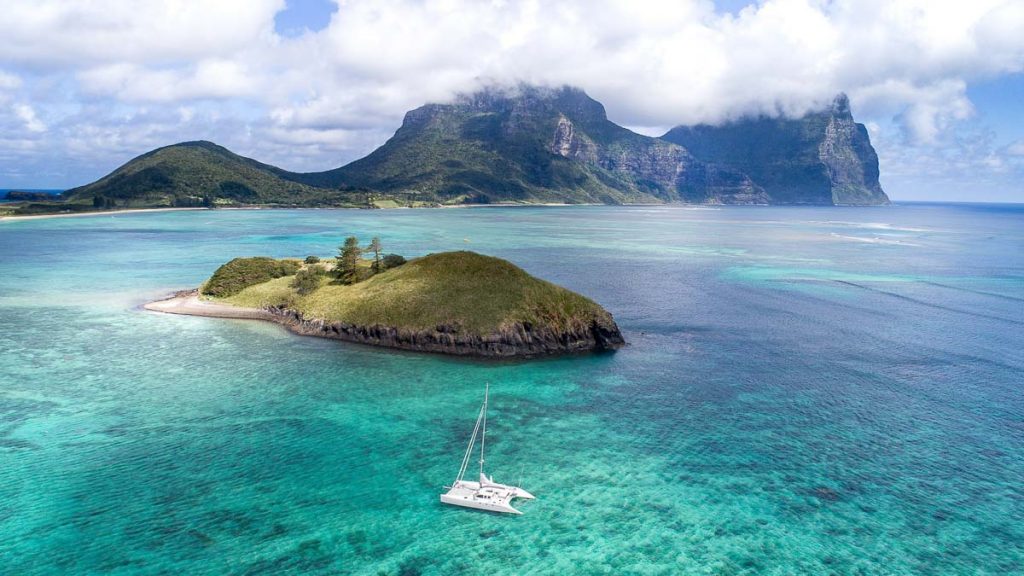 Photo credit: Lord Howe Island
We can't wait to travel. Trust me, my passport (and soul) is ready.
But a lot has changed over the past year. When leisure travel returns, there'll be a lot more to consider when planning our trips — new local restrictions and safely navigating popular attractions. For many of us, social distancing will continue to be important when we're overseas.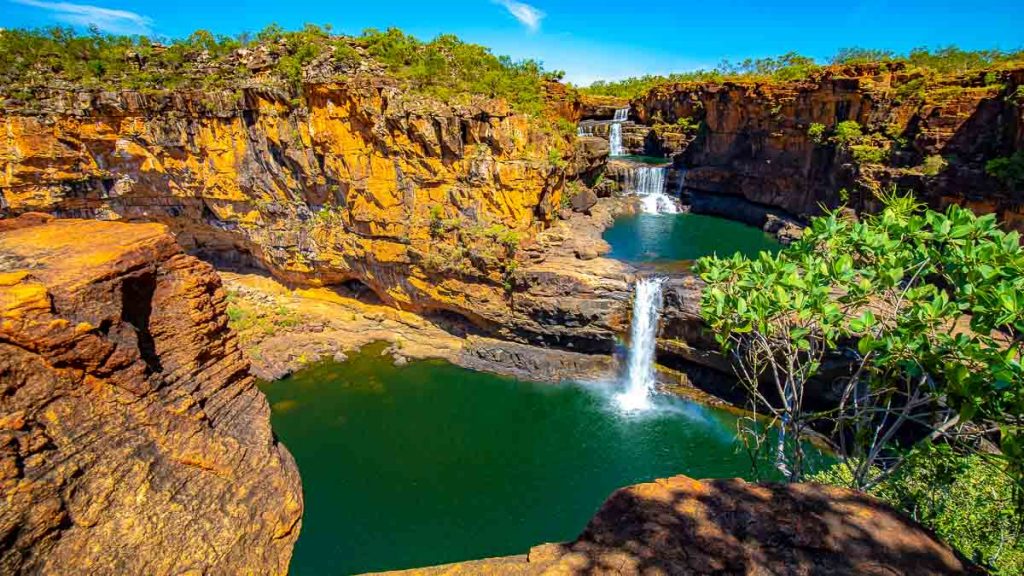 Photo credit: Sarah Duguid Photography
Australia is one of the least densely populated countries in the world — almost 32 times the size of the United Kingdom with roughly one-third its population. And with eight unique states and territories, there's loads to experience beyond its capital cities.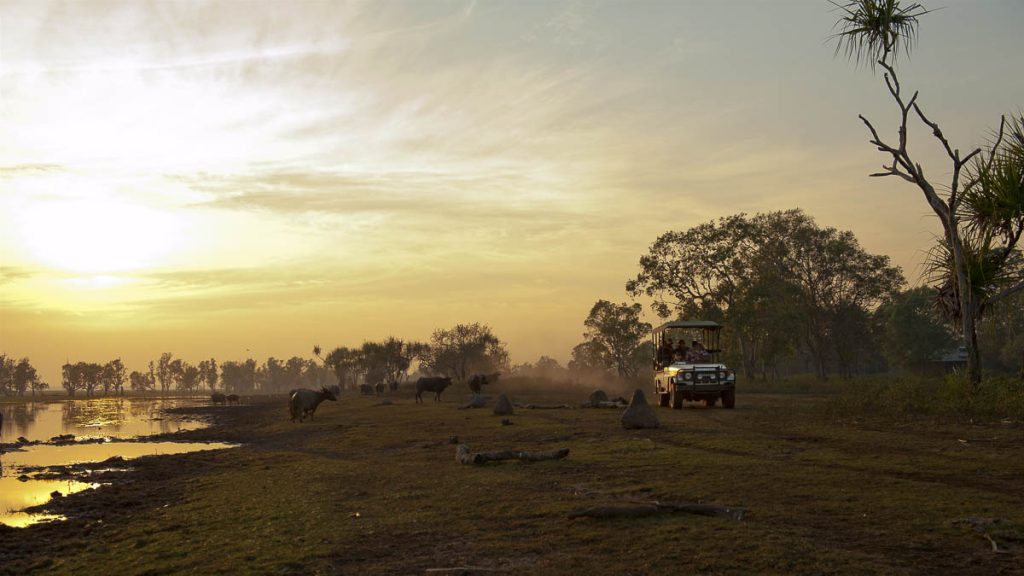 Safari Drive at the Bamurru Plains. Photo credit: Tourism Northern Territory
Which is why we've put together 12 exciting experiences in Australia for that perfect socially-distanced vacation.
1) Visit a Gorgeous Island with Just 380 Residents
Photo credit: Lord Howe Island
Inviting turquoise waters and pristine beaches — Lord Howe Island looks like something out of Disney's Moana. This World Heritage-listed paradise is located in New South Wales and takes just under two hours by flight from Sydney to get there.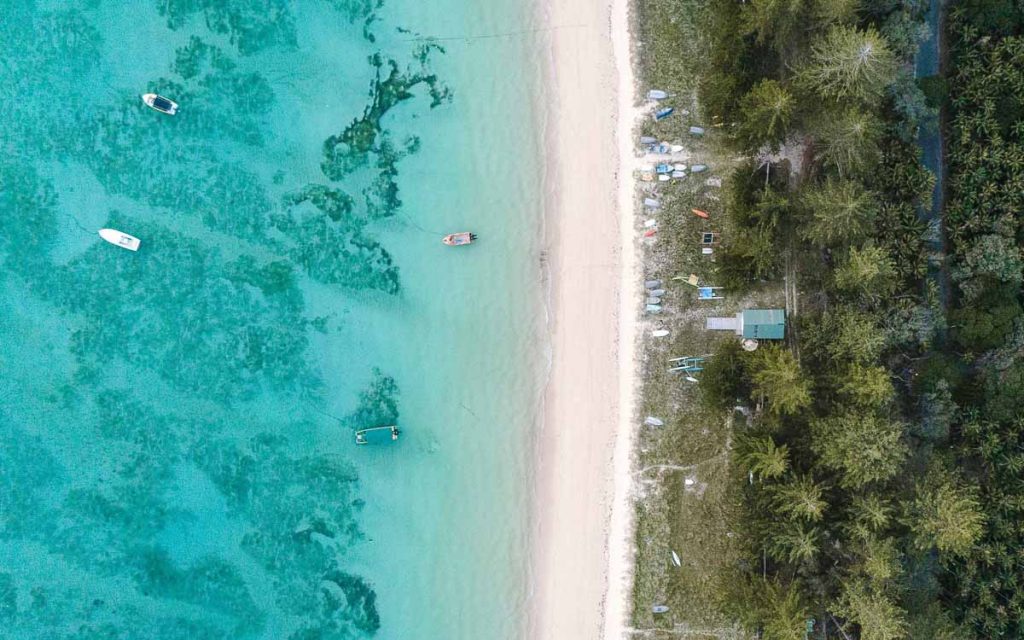 Photo credit: Lord Howe Island
You don't have to jostle for space here as only 400 tourists are allowed on the island at any one time. Despite its small size (11km long and 2km wide), Lord Howe Island has several scenic treks — like the Malabar Hill hike which promises stunning views from 208m above sea level.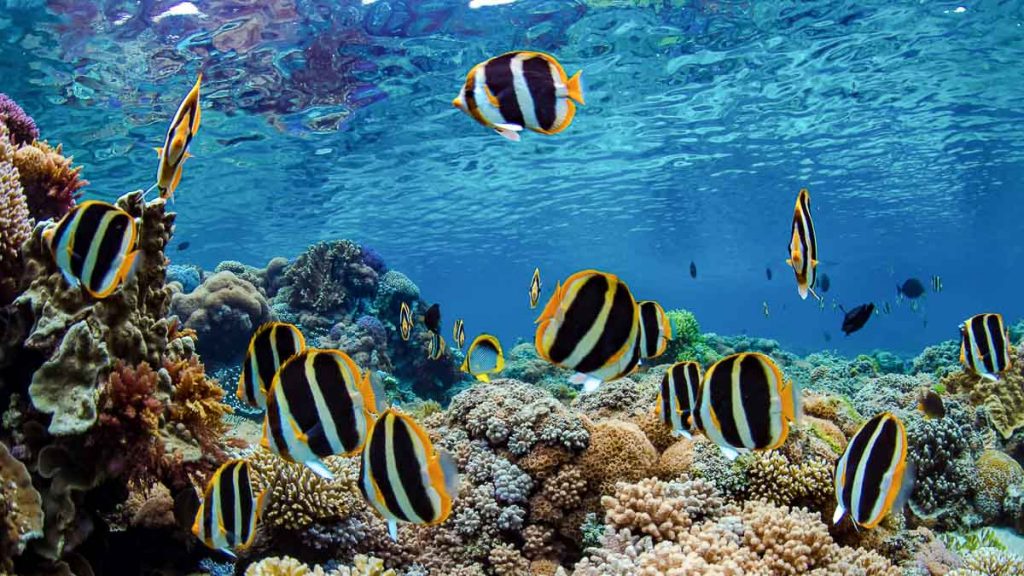 Photo credit: Lord Howe Island
Lord Howe Island's position at the intersection of five major ocean currents also means there's a vibrant mix of tropical, sub-tropical and temperate species of marine life. Its clear waters (visibility of around 30 metres!) make it ideal for snorkelling and diving too.
If you're able to tear yourself away from the water, try spotting one of the 14 species of seabirds or enjoy a round of golf.
Read also: 10-Day Sydney And New South Wales Australia Itinerary — New Experiences in a Familiar Place
2) Experience the Wilderness from Your Bed at Bamurru Plains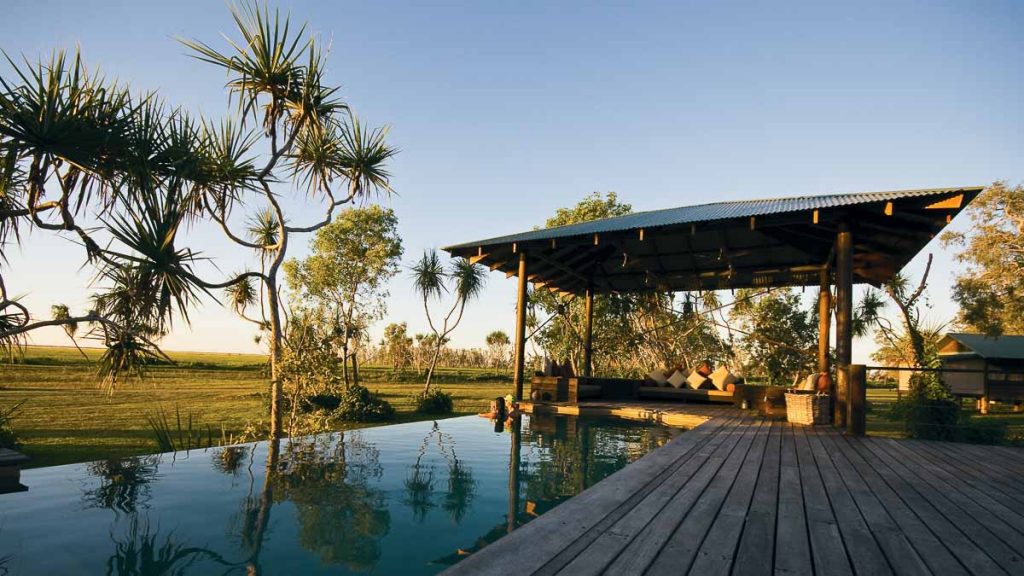 Photo credit: Tourism Northern Territory
Bamurru Plains is an eco-friendly safari lodge sitting on the edge of Kakadu National Park, Australia's largest national park located in the Northern Territory.
Just 10 modern bungalow tents sit on this sprawling 300km property to minimise environmental impact. Around 75% of the power is generated from solar panels.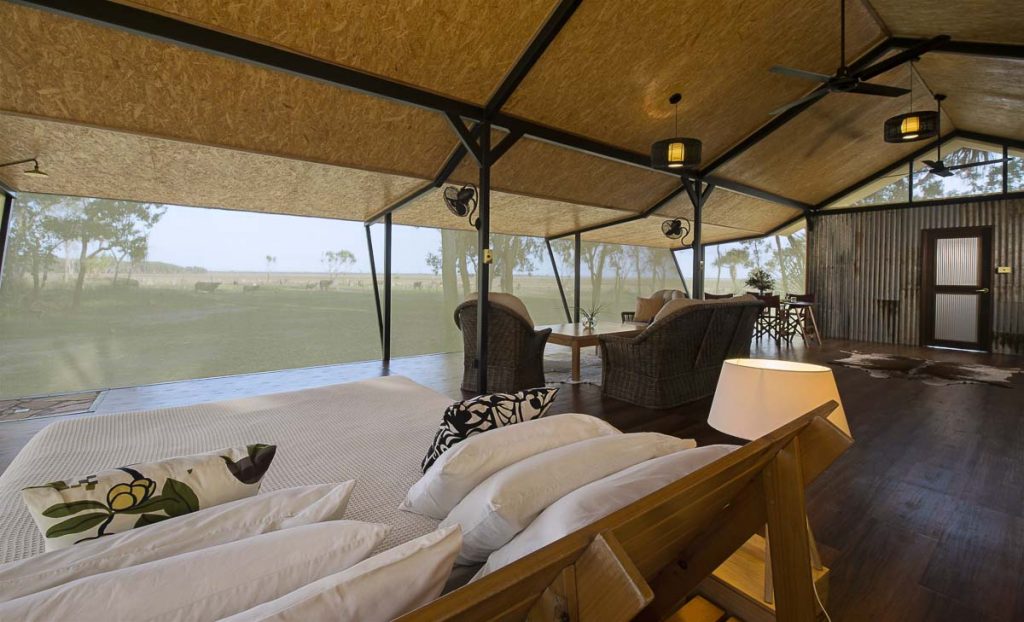 Photo credit: Shaana McNaught
Guests are encouraged to put away distractions and immerse in nature so you won't find WiFi, televisions or cell reception here. But with mesh screen walls that allow you to see and hear the surrounding wildlife, I doubt you'll be missing any of it.
Watch buffalos grazing on the wetlands or wallabies hopping across the savannah bush from close proximity — way better than TV!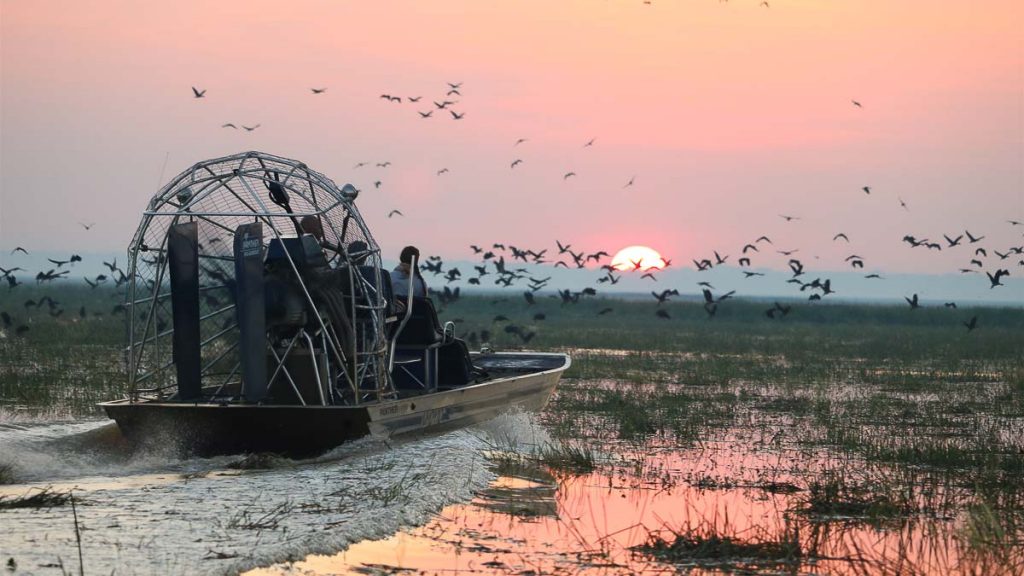 Airboat Safari at sunset. Photo credit: Emma Pritchett
You'll have a tough time choosing from numerous adventurous activities, like an airboat safari or an open-top safari drive! The former is Bamurru's signature experience, cruising through floodplain wetlands while passing by kingfishers, buffalos and crocodiles.
3) Live on a Houseboat at the Murray River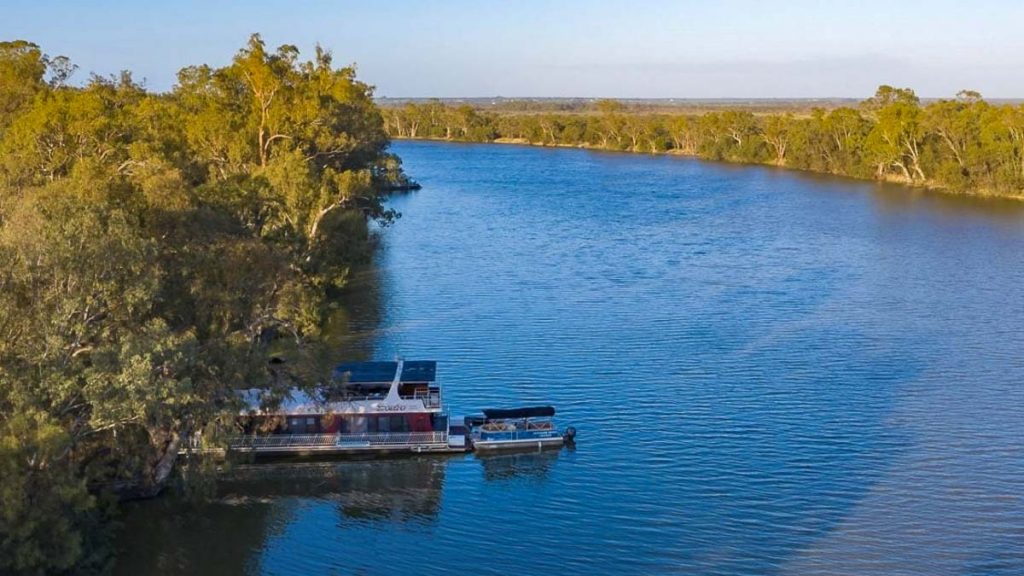 Photo credit: Murray River Trails
If waterfront living is on your bucket list, why not take it a step further and live on the water itself? At Murray River Safari, you can do just that — by staying overnight in a houseboat.
Located in the historic Riverland town of Renmark, the Murray River spans three states — Victoria, New South Wales and South Australia. It's just a three-hour drive from the bustling city of Adelaide, but Renmark offers a completely different experience.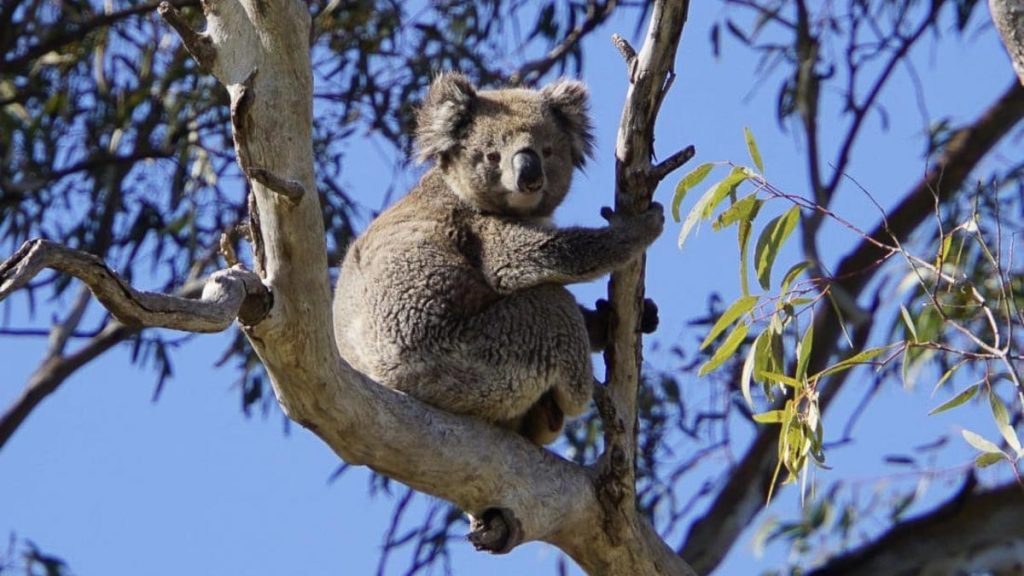 Photo credit: Murray River Trails
This three-day experience includes guided field trips across the Riverland Ramsar wetlands — on foot, and via boat and canoe. It's home to over native 180 bird species, as well as marsupials like koalas and kangaroos.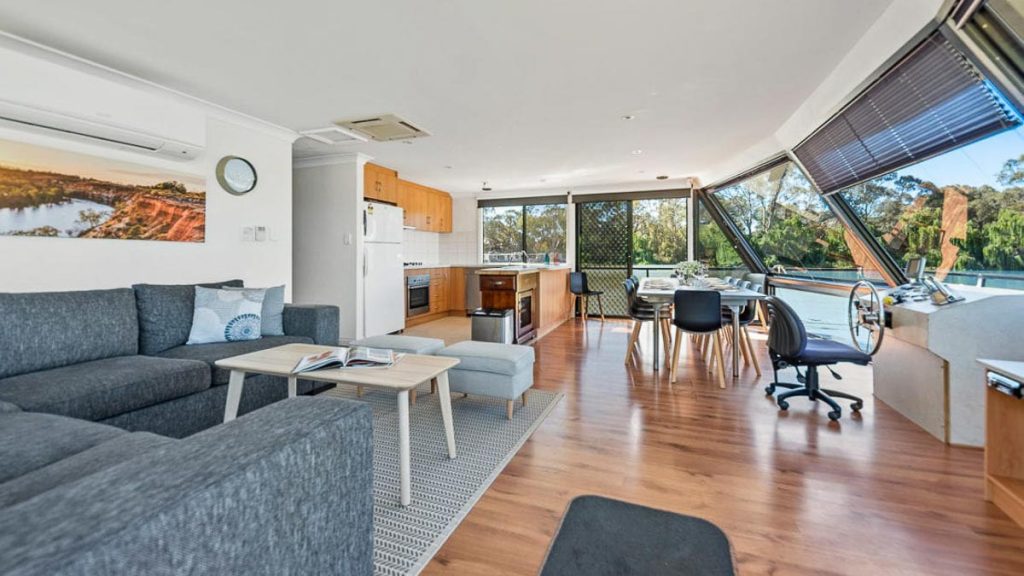 Photo credit: Murray River Trails
The houseboat itself isn't some dingy shack. We're talking five bedrooms, a comfortable lounge area and a fully equipped kitchen. In the evenings, wind down with a sunset dinner from the top deck!
4) Witness the First Steps of Newly Hatched Sea Turtles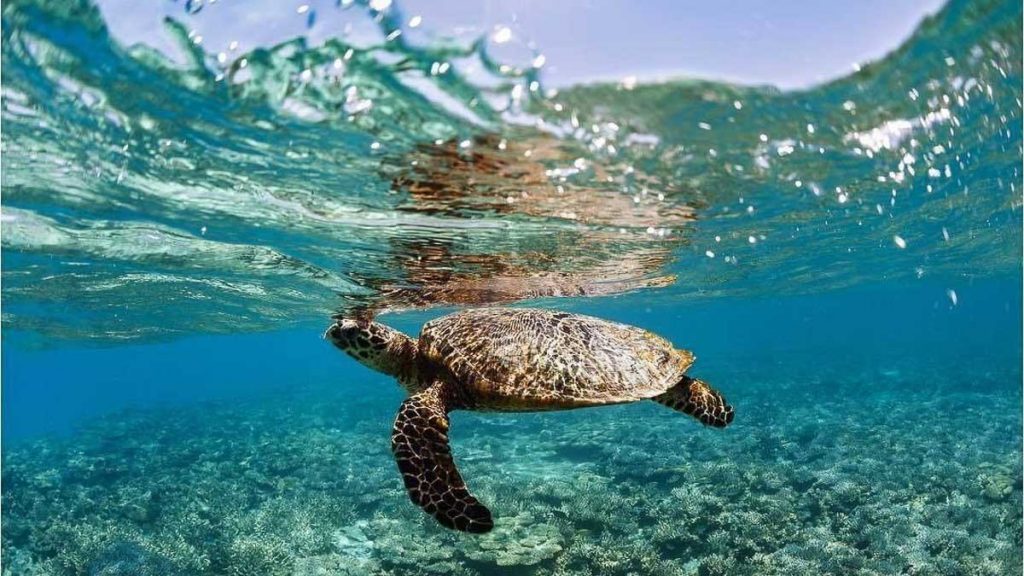 Photo credit: @tracyolive via Instagram
A four-hour drive from Brisbane lies the coastal city of Bundaberg, where a visit to the Mon Repos Conservation Park is a must. It's here you'll find the largest concentration of nesting sea turtles on the eastern Australian mainland!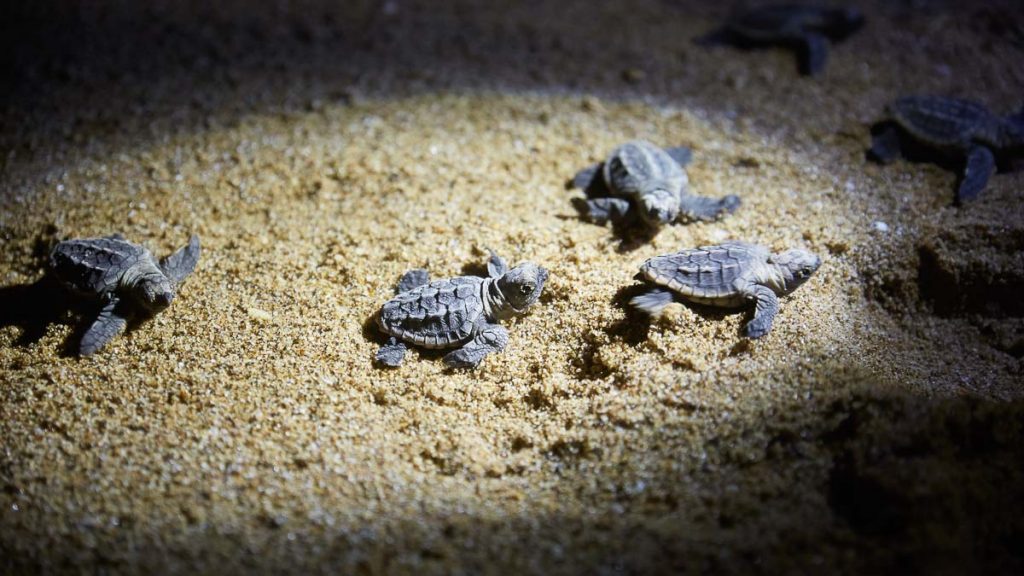 Photo credit: Tourism Australia
Thousands of loggerhead turtles come ashore to lay eggs from November to January. Be part of this annual wonder by joining a turtle encounter tour! Witnessing hatchlings make their journey to the ocean is an incredibly intimate experience that you'll remember for life.
Make full use of your trip by visiting the nearby Lady Elliot Island, the southern gateway to the Great Barrier Reef! Here you'll find 19 stunning dive sites — the perfect place to spot vibrant aquatic life.
5) Dive with Whale Sharks on a Wildlife Conservation Tour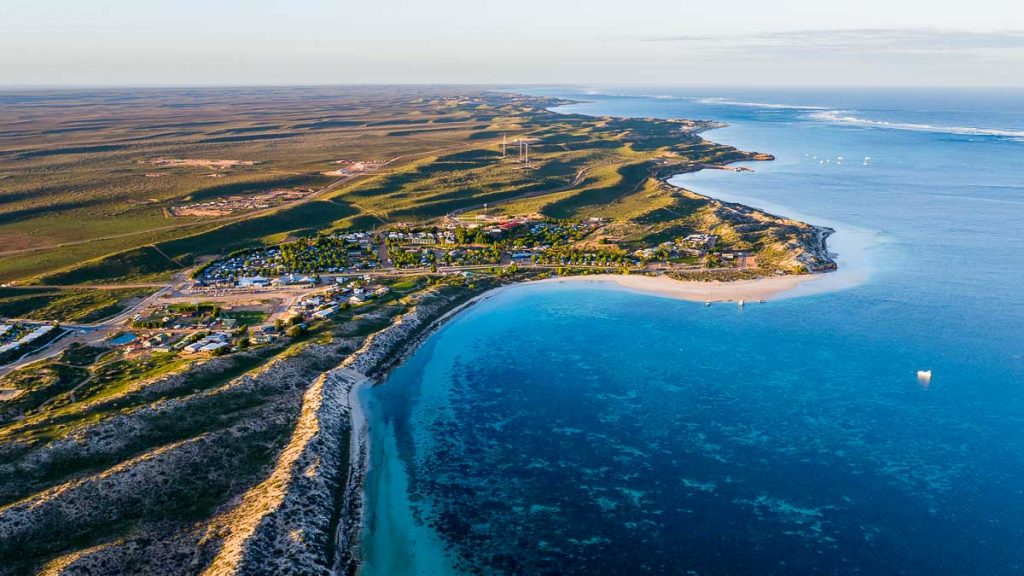 Photo credit: Tourism Australia
Home to the world's largest fringing reef, Exmouth in Western Australia is one of the best places to experience Australia's incredible wildlife. A great way to see as much of it as possible is by joining an eight-day wildlife conservation tour.
Guests are encouraged to record animal sightings and submit them to wildlife authorities. Each tour has a maximum group size of 16 so it's not too packed.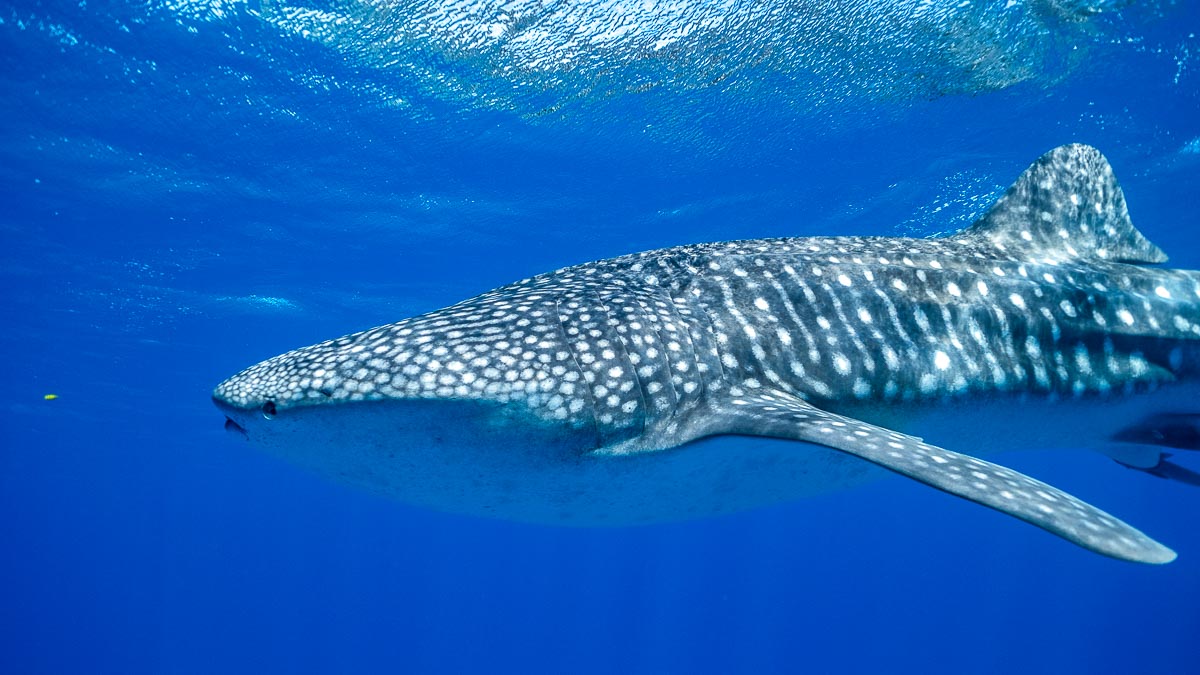 Photo credit: Tourism Australia
Picture spending a week exploring the remote Muiron Islands by boat and swimming with Whale Sharks at Ningaloo Reef. Visiting Cape Range National Park, where you'll spot Dingoes and rare Black-footed Rock-wallabies. Not to mention, see Dugongs and Humpback Whales along the Exmouth Gulf.
Sounds like a dream, doesn't it?
Note: Western Australia is not yet open for quarantine-free travel. More details here
Read also: 11D Western Australia Itinerary — Coastal Road Trip From Perth To Ningaloo
6) Experience Off-grid Living in a Tiny Home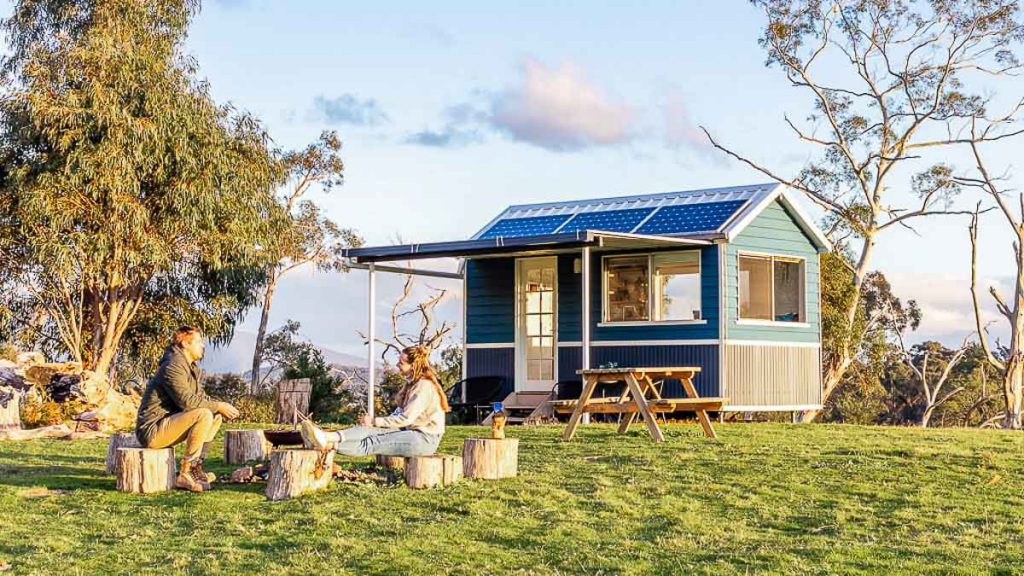 Photo credit: Tiny Stays
The TL;DR for those unfamiliar with the tiny house movement: you don't need a large space to be happy. Put this theory to the test with Tiny Stays and experience off-grid living in scenic locations, no less. Pick from three tiny homes just an hour's drive from Melbourne — Healesville, Red Hill and Warburton.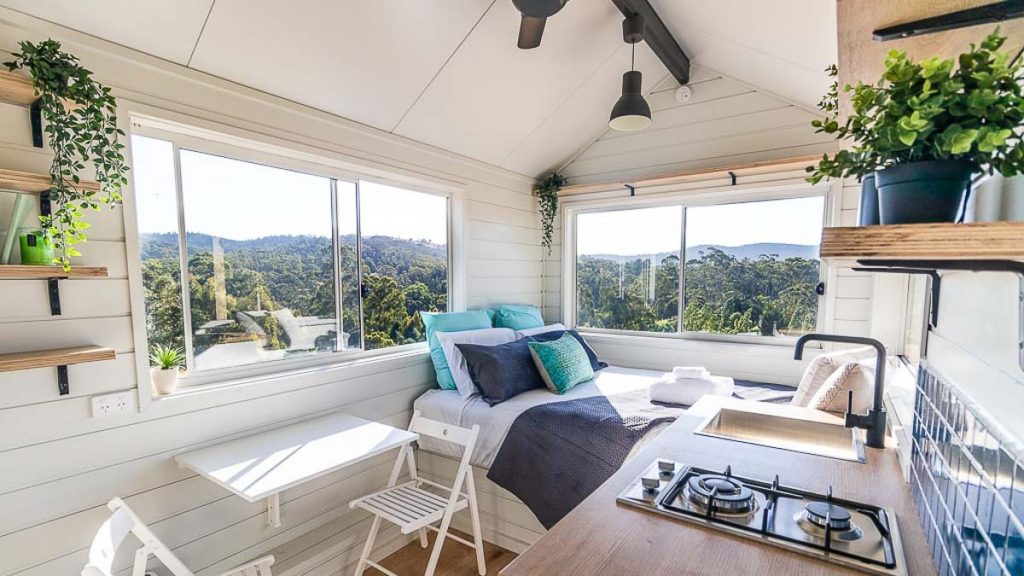 Photo credit: Tiny Stays
Upon arrival, you'll be sent a door code to check yourself in. The home may be small, but it's big on amenities — a queen-sized bed, full kitchen and outdoor barbecue among them.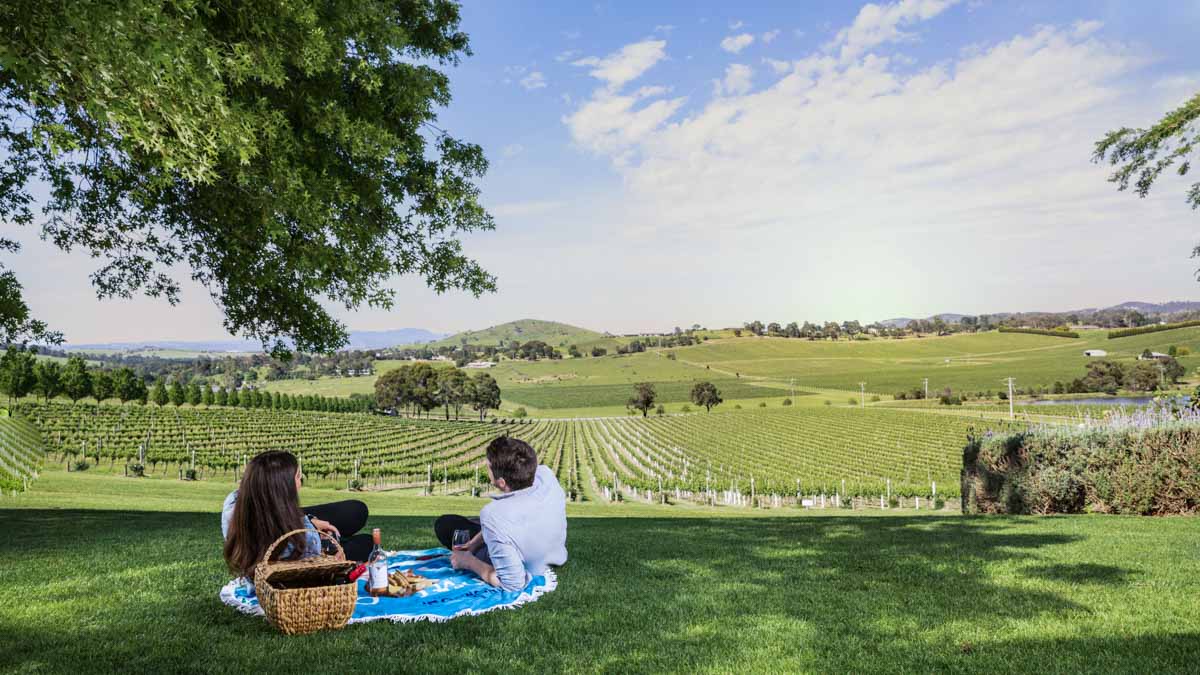 Photo credit: Tourism Australia
Great news for wine lovers, Tiny Stays is located near the Yarra Valley, which boasts 160 wineries. There's also plenty of hiking options in the area, like the La La Falls Walk and the Cumberland Walk.
7) Immerse in Nature by Hiking the Overland Track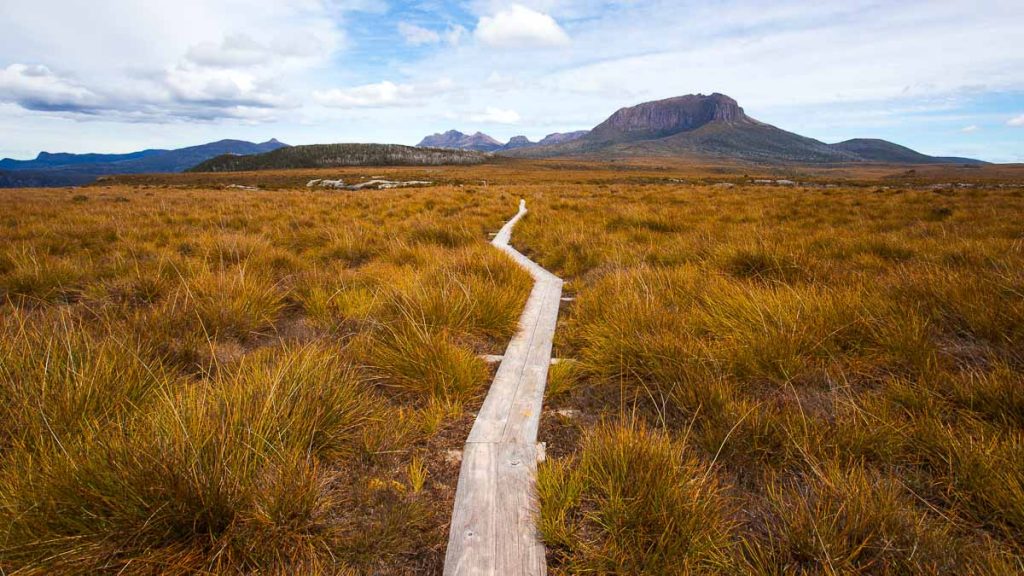 Photo credit: Tasmanian Walking Company
The Tasmanian Wilderness World Heritage Area covers one-fifth of the state, and the famous Overland Track is a good way to see it. It's a six-day, 65km hike which currently only permits 24 hikers per day, walking from north to south. Perfect for travel-starved hikers craving a long, scenic trek in Tasmania.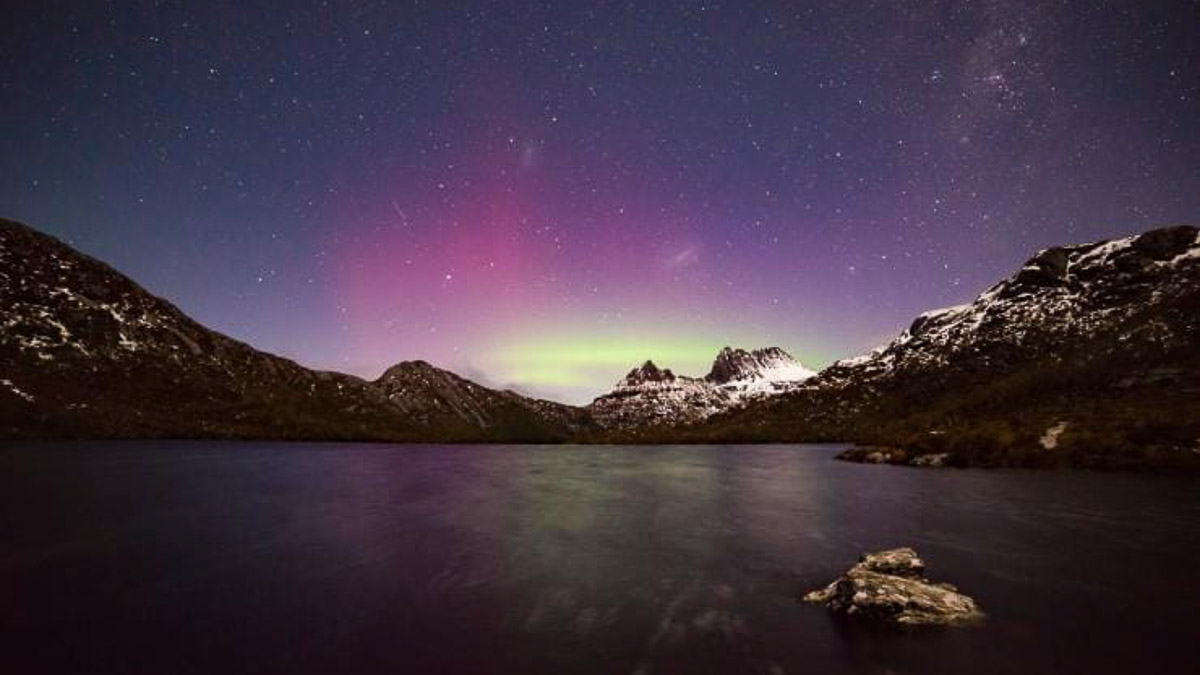 Catching the Southern Lights at Lake St Clair is definitely a bucket list-worthy experience in Australia. Photo credit: Tourism Australia
This is a Grade Four hike, meaning it'll be tough — but the reward is well worth it.
It starts at Cradle Mountain and ends at Lake St Clair, Australia's deepest lake. Navigate different landscapes, from lush rainforests to powerful waterfalls. If you're up for an added challenge, hike up the 1617-metre tall Mt Ossa, Tasmania's highest peak!
8) Cruise Around the Kimberley Region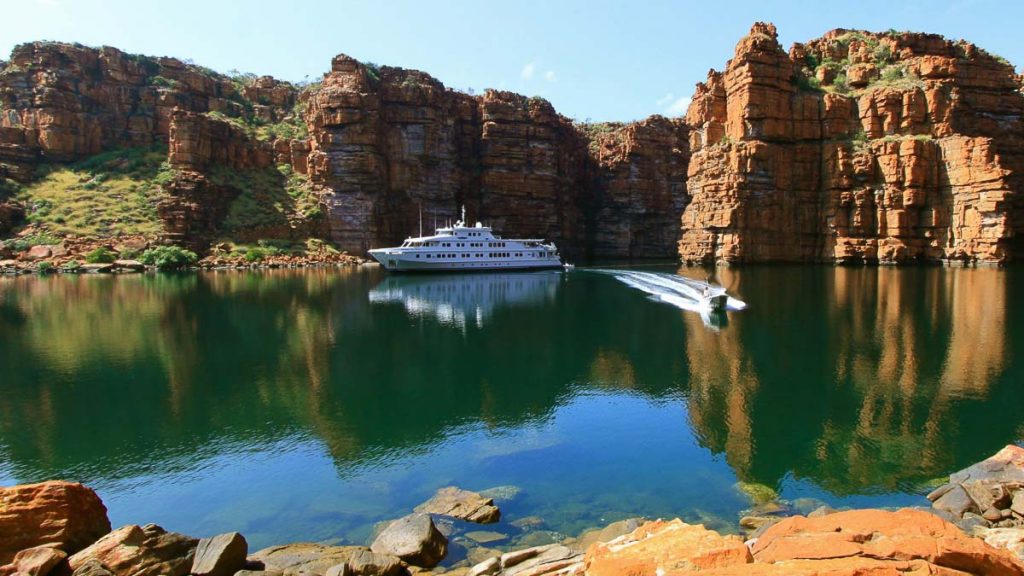 Photo credit: True North
A True North voyage around the Kimberley region packs a year's worth of adventure into a single week. Hosting just 36 guests, True North is purpose-built to venture where bigger ships cannot.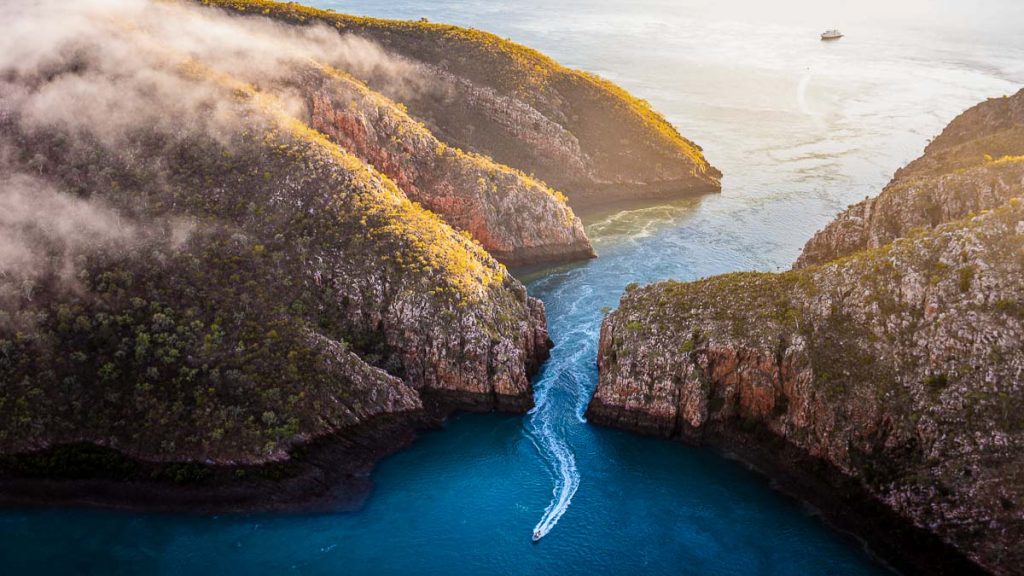 Photo credit: Tourism Australia
The journey starts with a helicopter ride over The Horizontal Falls on day one — the first of many. Yes, the ship has its own helipad.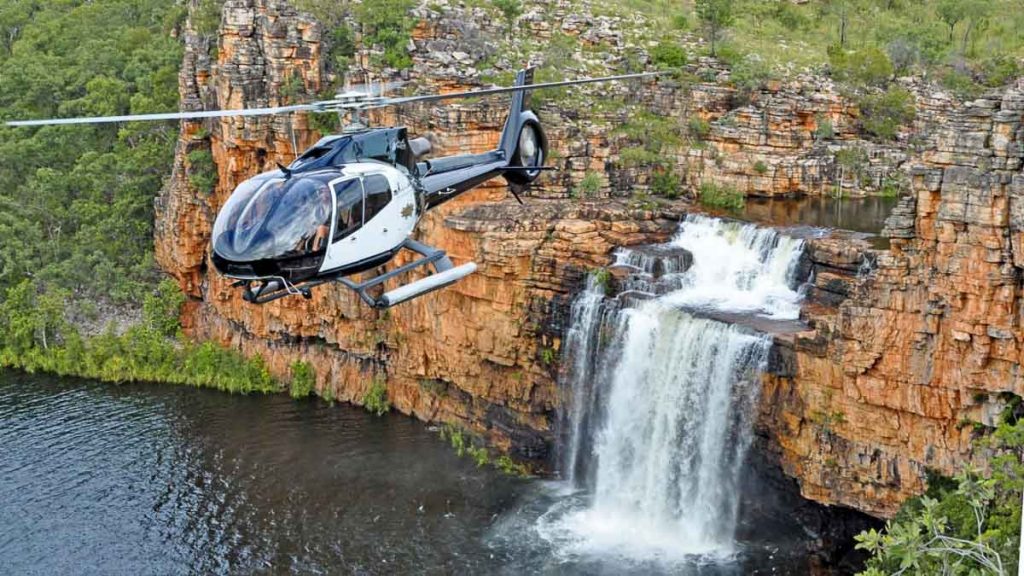 Photo credit: True North
You won't be spending all your time onboard. The itinerary includes stops at breathtaking natural marvels, like the 100-metre King George Falls and King Cascades. Hop off the ship and explore these places on foot!
Note: Western Australia is not yet open for quarantine-free travel. More details here
9) Hike at the World's Oldest Tropical Rainforest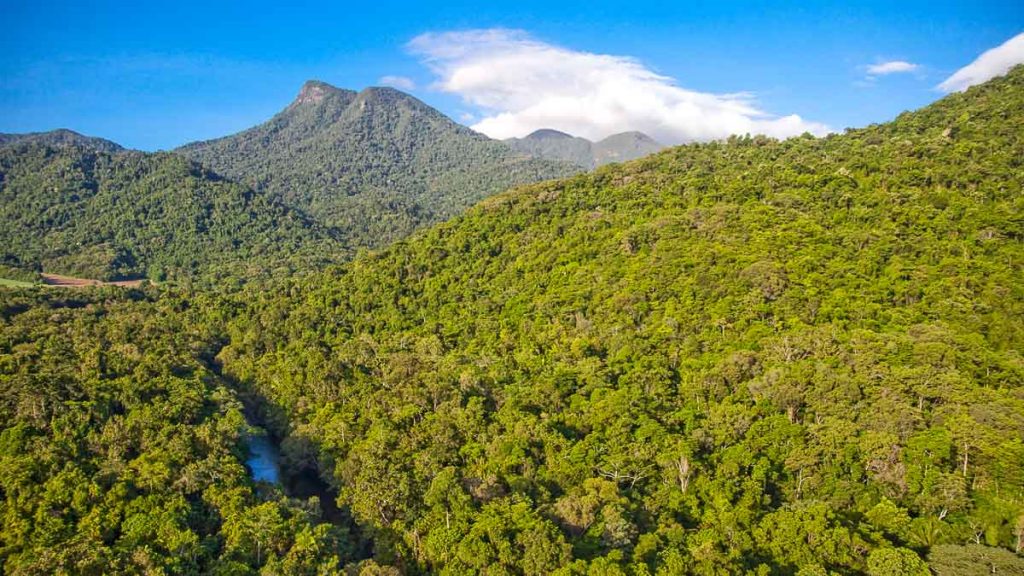 Photo credit: Silky Oaks Lodge
A two-hour drive from Cairns lies the Daintree Rainforest. This World Heritage-listed rainforest is the world's oldest tropical rainforest, filled with plants and animals not found anywhere else in the world. It even provided inspiration for the blockbuster movie Avatar.
Try spotting crocodiles while cruising along the Daintree River or stay overnight at Silky Oaks Lodge* — a treehouse-inspired lodge with views of the Mossman River.
*Currently closed for refurbishment. Re-opening in Dec 2021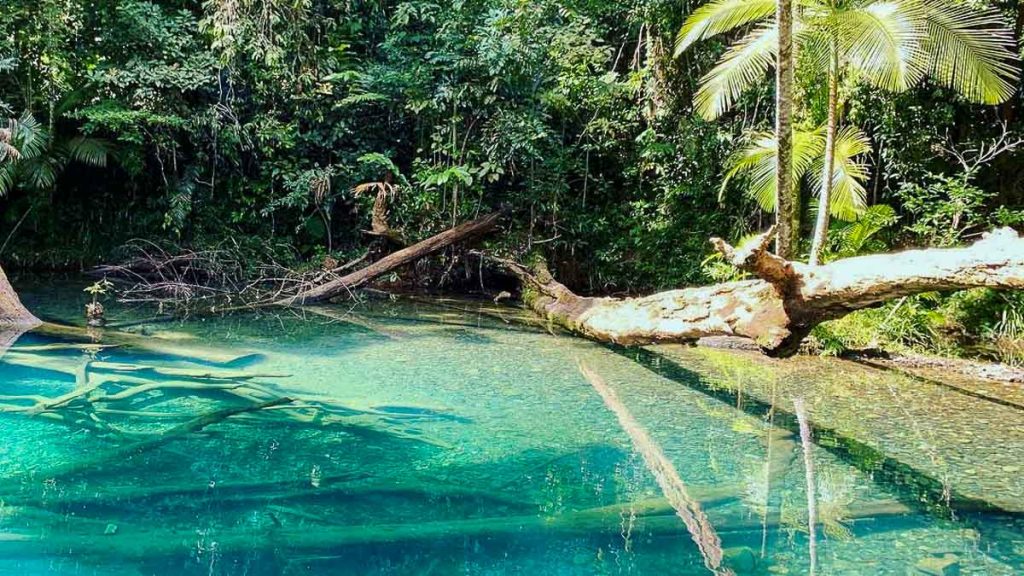 Photo credit: @mr_aaron_84 via Instagram
As if this forest needed any more affirmation, it was called "the most extraordinary place on Earth" by Sir David Attenborough. Check off the many hiking trails before relaxing in one of the natural turquoise swimming holes.
10) Go Glamping in a Vineyard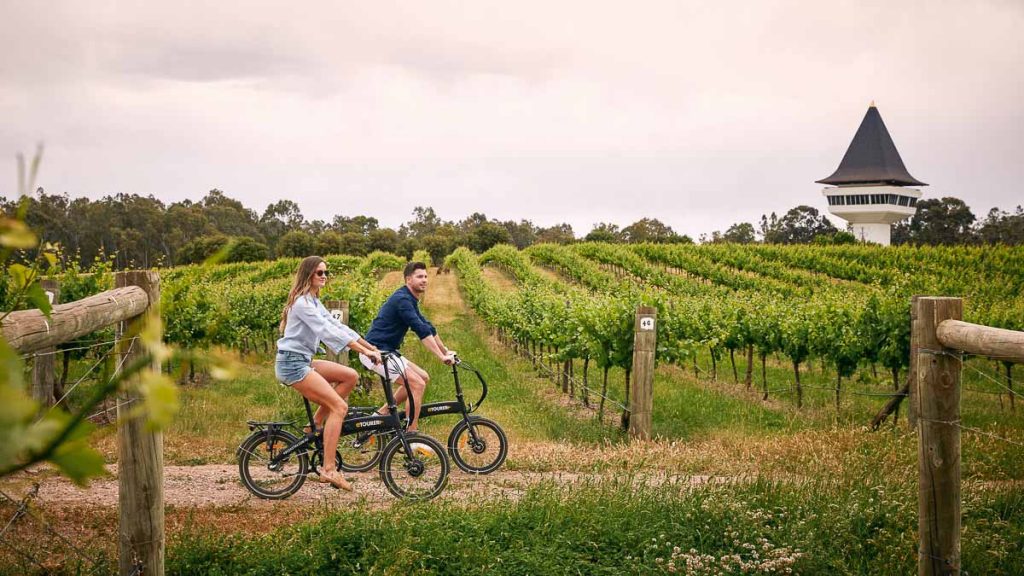 Photo credit: Mitchelton
Glamping in a vineyard is a pretty special experience in Australia. Especially if it's in a region known for world-class wine! Since it started in 1969, Mitchelton winery in Victoria has produced several award-winning wines.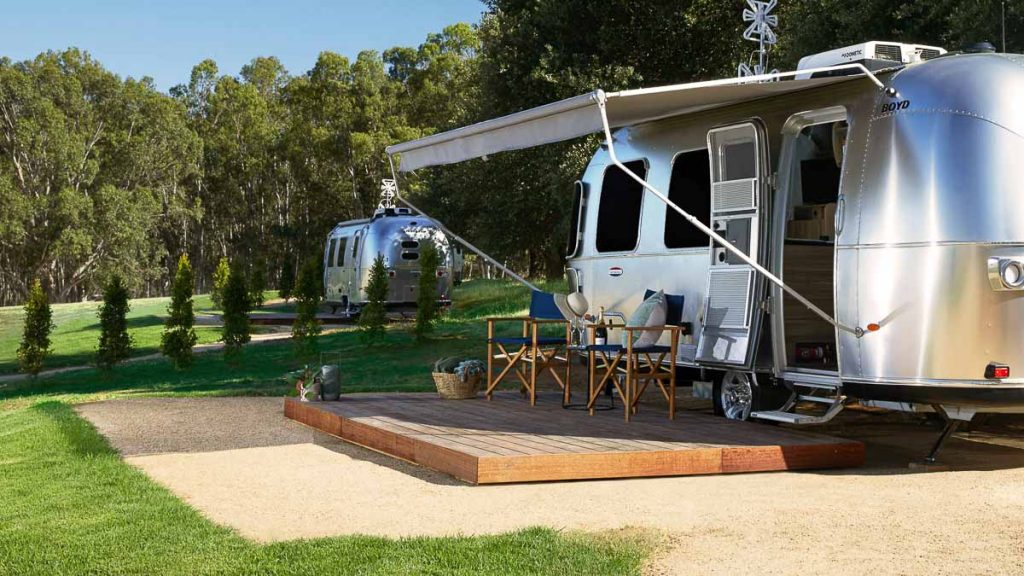 Photo credit: Mitchelton
At their on-ground Airstream Hotel, guests can enjoy glamping in a modern caravan. The backdrop of their stay is the Goulburn Valley — a scenic wine region with mild, cooling weather.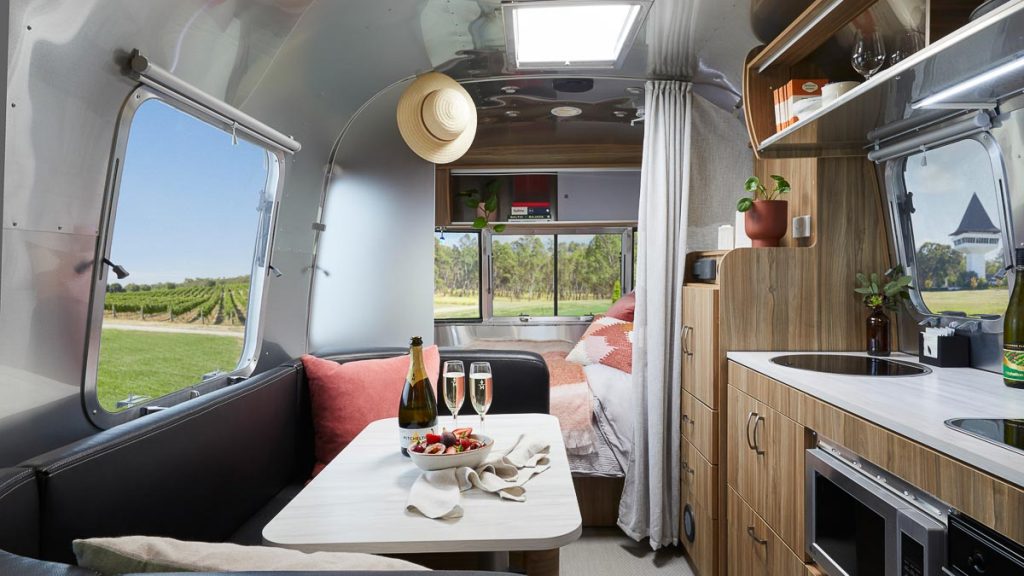 Photo credit: Mitchelton
Each Airstream is fitted with ensuite bathrooms, televisions and a private deck. Spot local wildlife like kangaroos and emus and enjoy farmhouse cooking at their on-site restaurant.
11) Picnic on Lake Burley Griffin in Canberra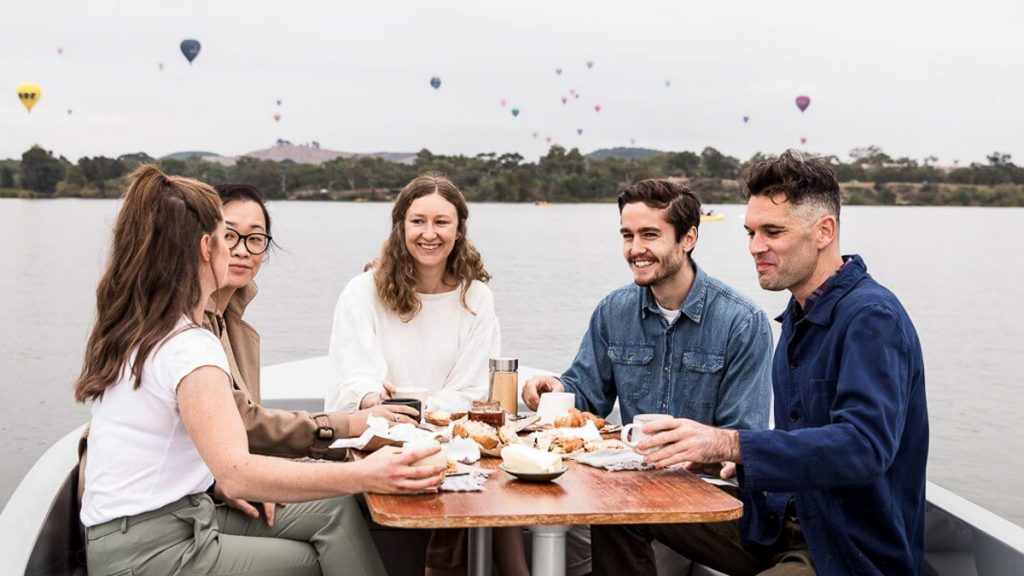 Photo credit: GoBoat Canberra
Hoping to enjoy a picnic but prefer to avoid busy city parks? Rent a GoBoat at Lake Burley Griffin and picnic on calm waters!
Each carbon-neutral, electric GoBoat seats up to eight people and includes a picnic table. Pack your own lunch or add on a grazing platter. Guests get to steer the boat themselves — no boat license or experience required.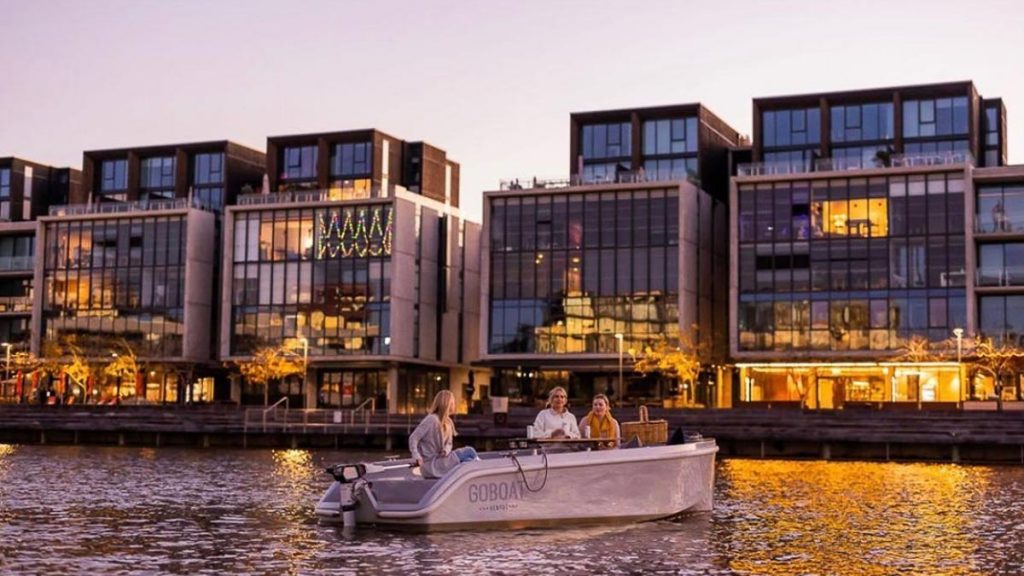 Photo credit: @goboatcanberra via Instagram
Pick from two or three-hour rentals and cruise around Canberra at your own pace. From the Captain James Cook Memorial to the bustling stretch of restaurants at Kingston, you'll see Australia's capital from a new perspective.
12) Discover Australia's Aboriginal Culture on a Yuin Retreat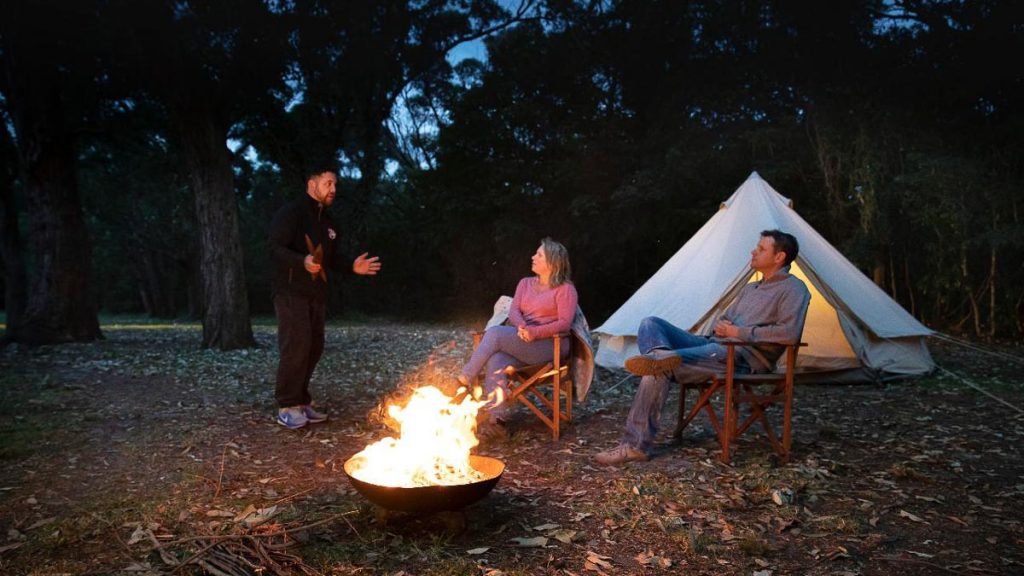 Photo credit: Ngaran Ngaran Culture Awareness
Learn about the rich history of New South Wales by embarking on a two-night Yuin Retreat. This experience caters to a maximum of eight people and is centred around the Yuin Aboriginal community.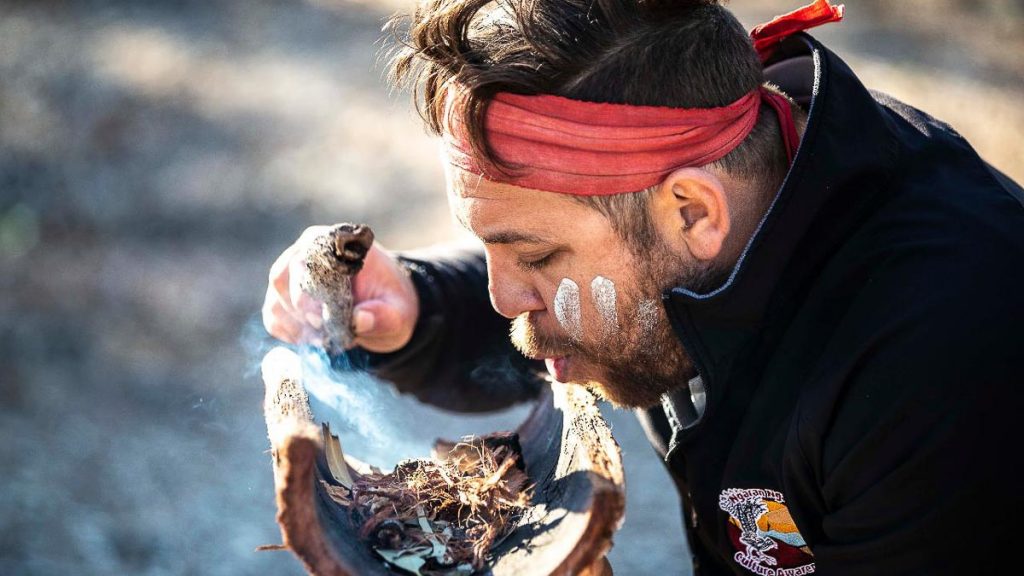 Photo credit: Ngaran Ngaran Culture Awareness
You'll be greeted with a warm traditional welcome — songs, a smoking ceremony and dinner. After a local Indigenous breakfast while watching the sunrise, choose between two exciting experiences.
The first is a tour of Gulaga National Park (home to the sacred Gulaga Mountain!) while the second is a Djirringanj Dreaming Experience that covers culturally significant areas.
Staying Socially Distanced While Travelling in Australia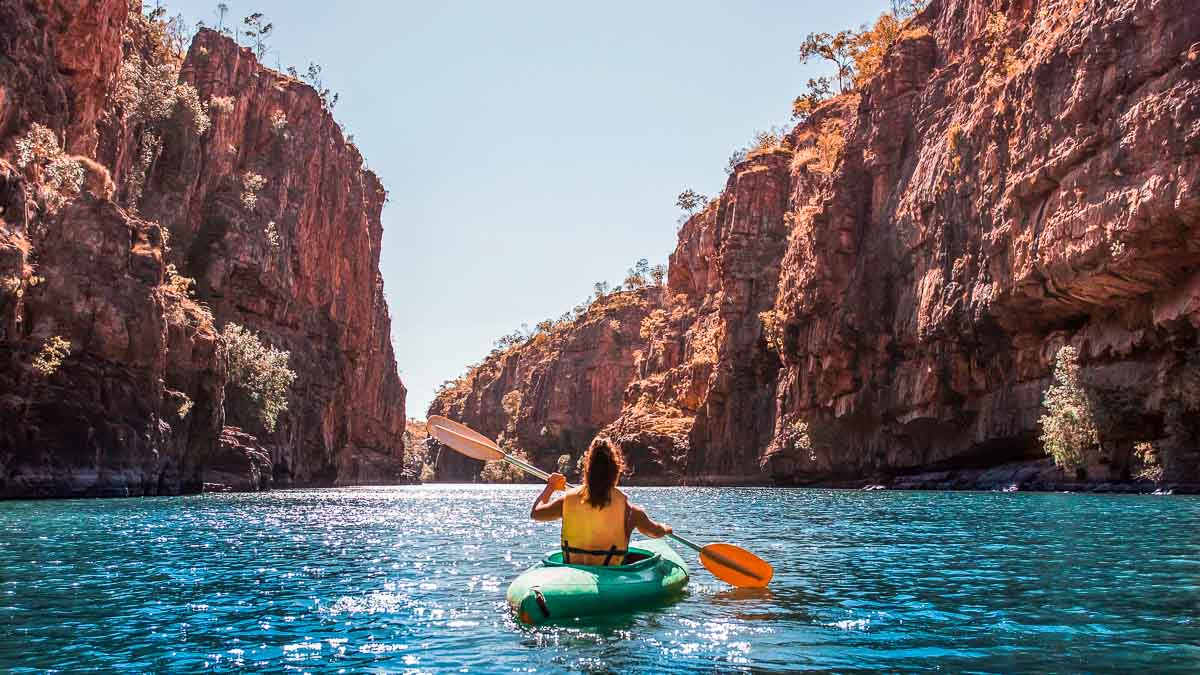 Photo credit: Tourism Australia
With all that's happened this past year, a socially distanced holiday in Australia sounds like the perfect escape. You don't have to worry about large crowds, plus you get to enjoy a desperately needed break.
Fingers crossed we won't have to wait too long for the borders to reopen. But the real issue comes when we have to narrow down which Australia experiences to try first — but that's a good problem for later.
While we patiently await our next Australia adventure, stay inspired with our other travel guides:
– The Ultimate Australia Road Trippin' Guide — 10 Itineraries For The Perfect Adventure of a Lifetime
– 40 Lesser-Known Things to Do in Australia Highly Recommended by Locals, Travellers and Celebrities
– 16 Unique Experiences to Add to Your Next Australia Itinerary
Featured image credit: Lord Howe Island
Which experiences in Australia are you most looking forward to? Share with us in the comments!
---
This post is brought to you by Tourism Australia.
Like what you see? Follow us on Facebook, Instagram, YouTube, and Telegram for more travel inspiration!