Newly updated Universal Studios (USJ) guide for those heading there in 2023!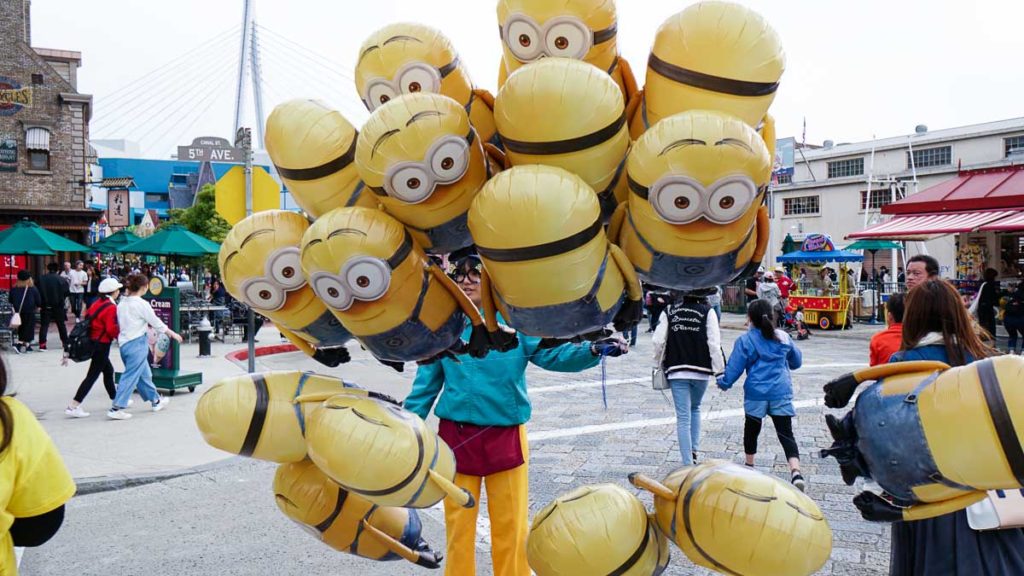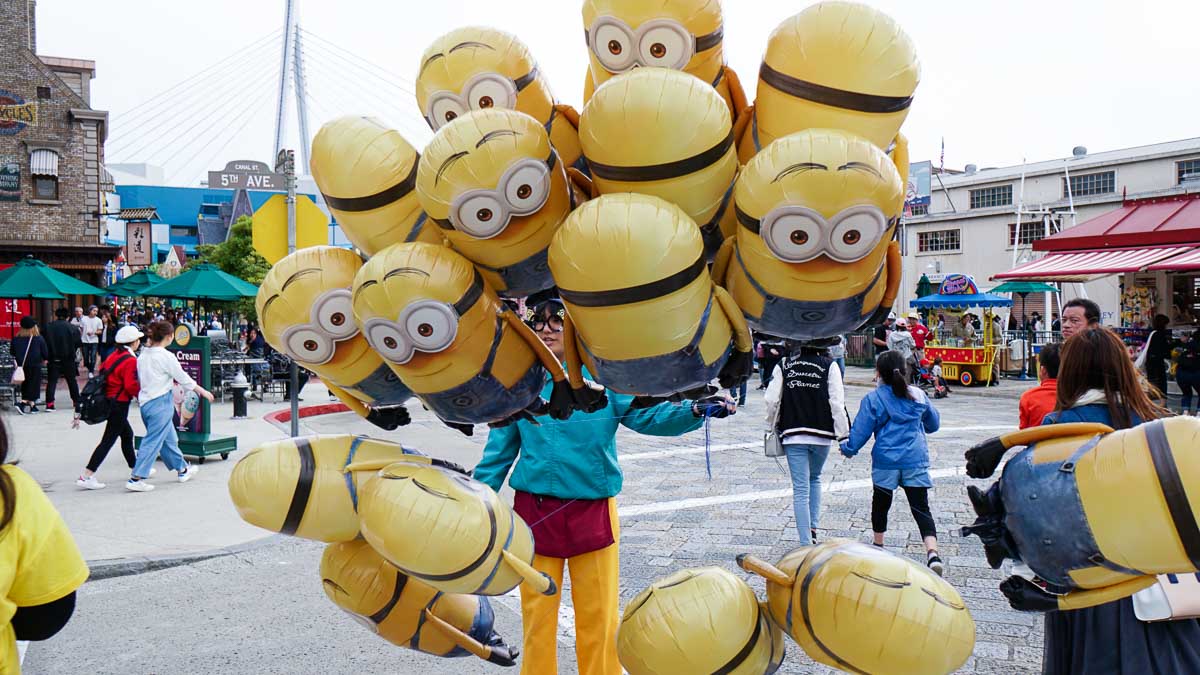 If you're travelling to Osaka, spending at least a day at Universal Studios Japan (USJ) is a must! Whether you're a rollercoaster-loving individual, couple, family with kids, or Harry Potter fan, there's something for everyone.
We last visited Universal Studios Japan in 2022, and we were glad to see that most of our beloved attractions were still there like Minion Park and The Wizarding World of Harry Potter.
Super Nintendo World had also just opened — which successfully transformed us into literal game characters.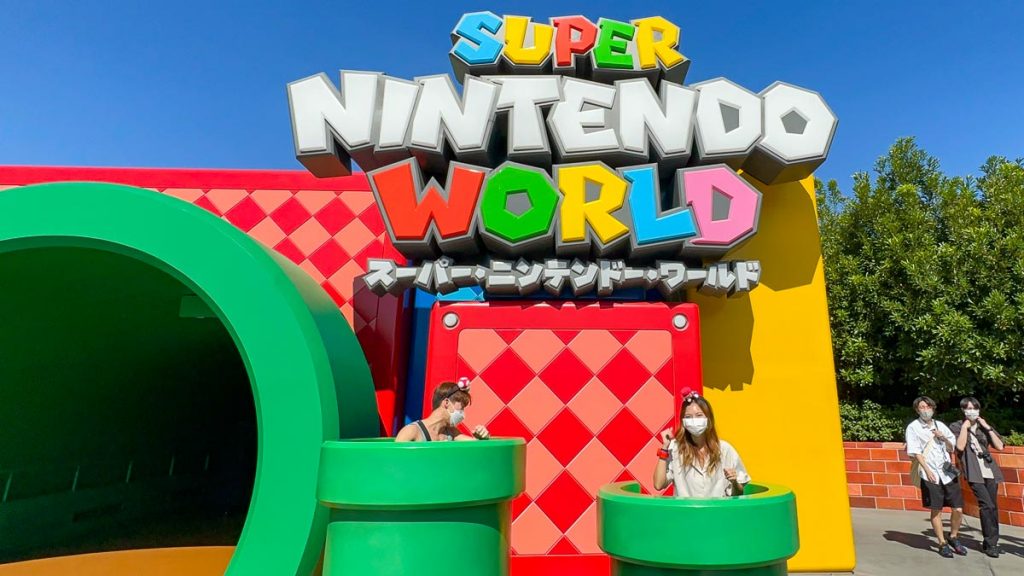 Since then, there have been some changes in USJ such as new parades, attractions, as well as certain rides being closed (spoiler alert: Jurassic Park fans may cry!).
The problem with USJ is that it's EXTREMELY popular with both local Japanese and foreign tourists. Plan your day wrongly and you might end up stuck in the queues for hours instead of enjoying the rides.
To help you out, I've split this USJ guide into four main sections: New and Closed Attractions in USJ (2023), Pre-USJ Planning, USJ Day Guide, and Frequently Asked Questions. Pay close attention to Section Two!
Note: Will try updating this frequently so it should stay relevant!
See also: JR Pass Japan Budget Itinerary: 8 Days 9 Cities for under $1.1k incl. flights and accommodation
New and closed attractions in Universal Studios Japan (2023)
They're constantly building new exciting rides and doing renovations in the park, so make sure to update yourself with the latest news on USJ attractions before you visit.
New attractions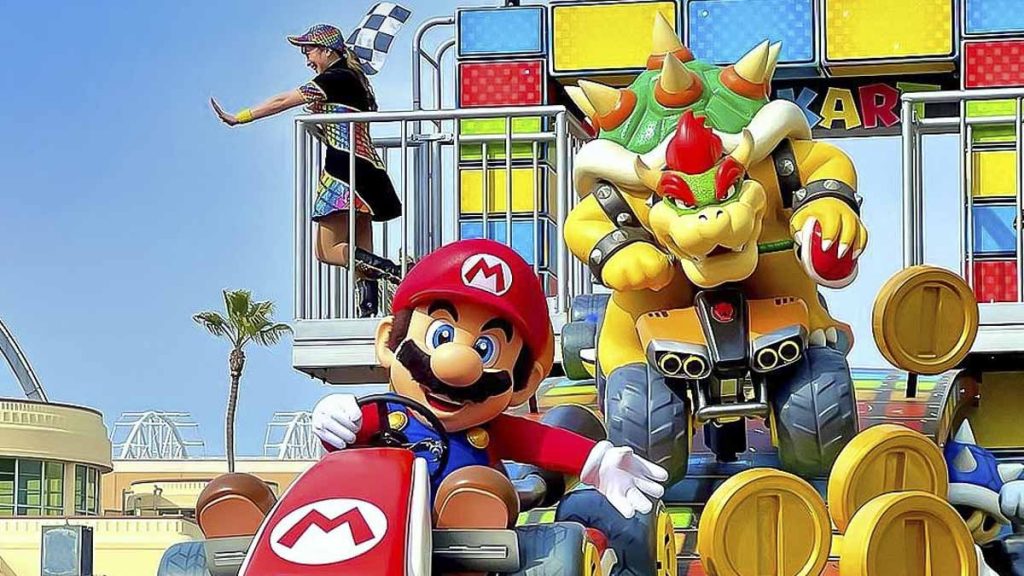 Photo credit: @universal_studios_japan via Instagram
These are the new and upcoming attractions in USJ for 2023 to take note of. Exciting attractions await just in time for Halloween!
Dates are subject to changes and may vary from what is listed in our USJ guide. Check out the official website for the latest updates!
Click "Read More" to see which attractions have closed, or are closing soon.
Read More
Pre-USJ Planning
1) Buy your USJ tickets in advance — Save time and money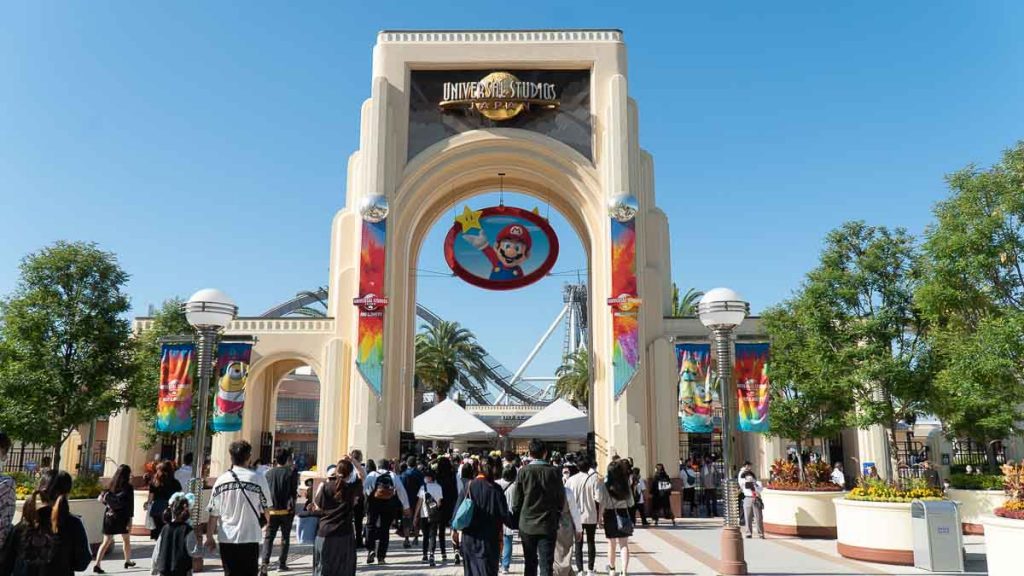 Tickets can be bought on the day itself at the front counter. But unless you are a BIG FAN of queuing, please save yourself some time and buy your USJ tickets beforehand. Don't be one of the clueless tourists stuck in the queue long after the park has opened.
There are several ways to get your tickets online, either through the official Universal Studios Japan ticketing website or via authorised partners like Klook. We preferred the latter as the process was fuss-free and we were issued an e-ticket instantly. We simply had to scan the QR code at the automated entrance gantry. Talk about skipping the queues!
The best part though, is that the retail price is literally the same!
– Single day studio pass at USJ ticketing booth: ¥8400 or ~S$80
– Single day studio pass via Klook: ~S$80
*Pro-tip: For those who want a little more time, there's a new 1.5day USJ Pass. Start at 3PM on the first day, and enjoy the park for the entire second day.
2) Best time to visit – Wednesdays & Thursdays are best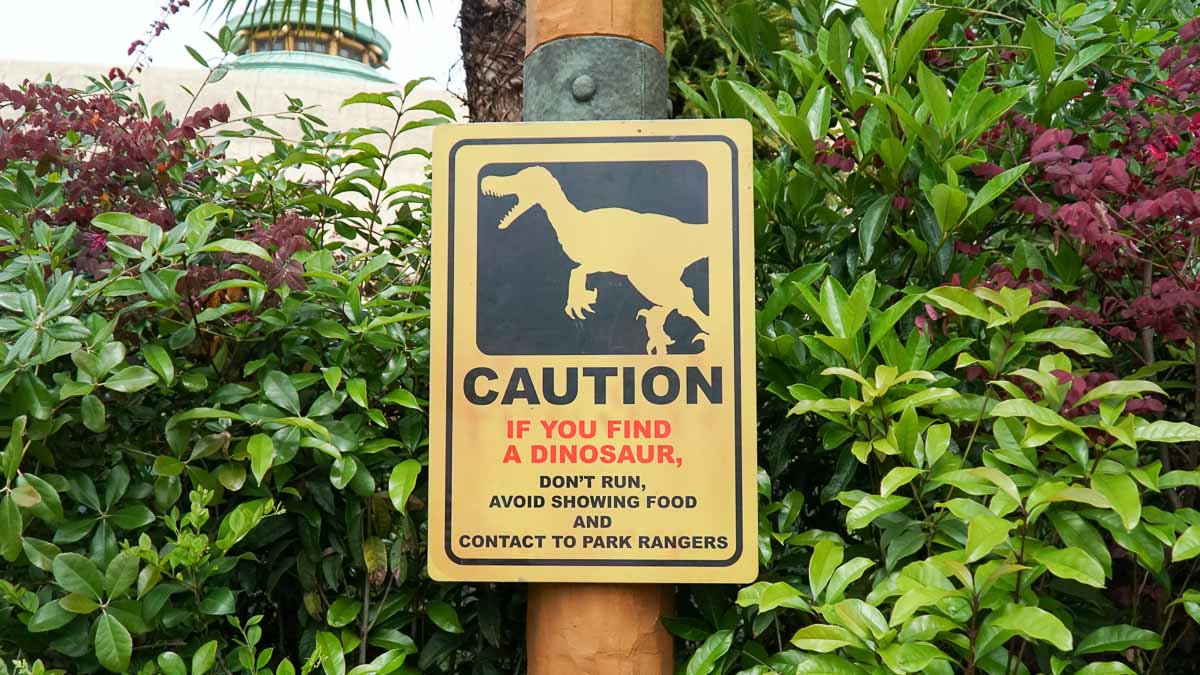 If your travel schedule allows, try to plan your visit to Universal Studios Japan in the middle of the week. The weekends are usually notoriously crowded, with an influx of Japanese tourists.
According to park officials, the days near the weekends can also be quite packed as locals may take leave for a long weekend, and schools may send students on excursions to USJ.
Of course please avoid holidays! Here's a list of Japanese public holidays.
3) Decide whether you need the USJ Express Pass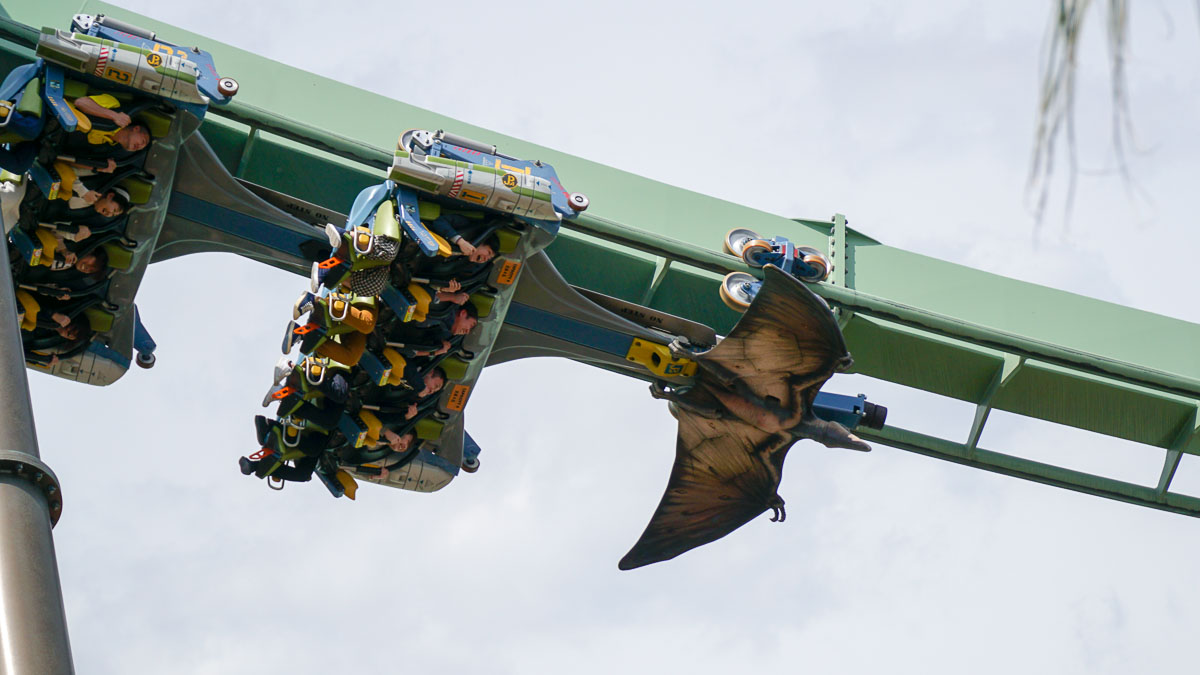 The Flying Dinosaur Ride
If you read this USJ guide carefully and follow the tips from start to end, there is a very good chance that you will not need the USJ Express Pass.
However, if you're travelling in a big group or unable to avoid the peak days of the week, I definitely suggest getting them to have more time enjoying the park.
Which USJ Express Pass to Buy (Express Pass 4 or Express Pass 7)
The USJ Express Pass basically gives you the highly coveted timed-entry ticket to Super Nintendo World and The Wizarding World of Harry Potter (so you don't have to run across the park to collect your timed ticket on busy days).
As their names suggest, the USJ Express Pass 4 lets you skip the queue for four rides and attractions, while the USJ Express Pass 7 — seven. The specific rides depend on the type of USJ Express Pass you get.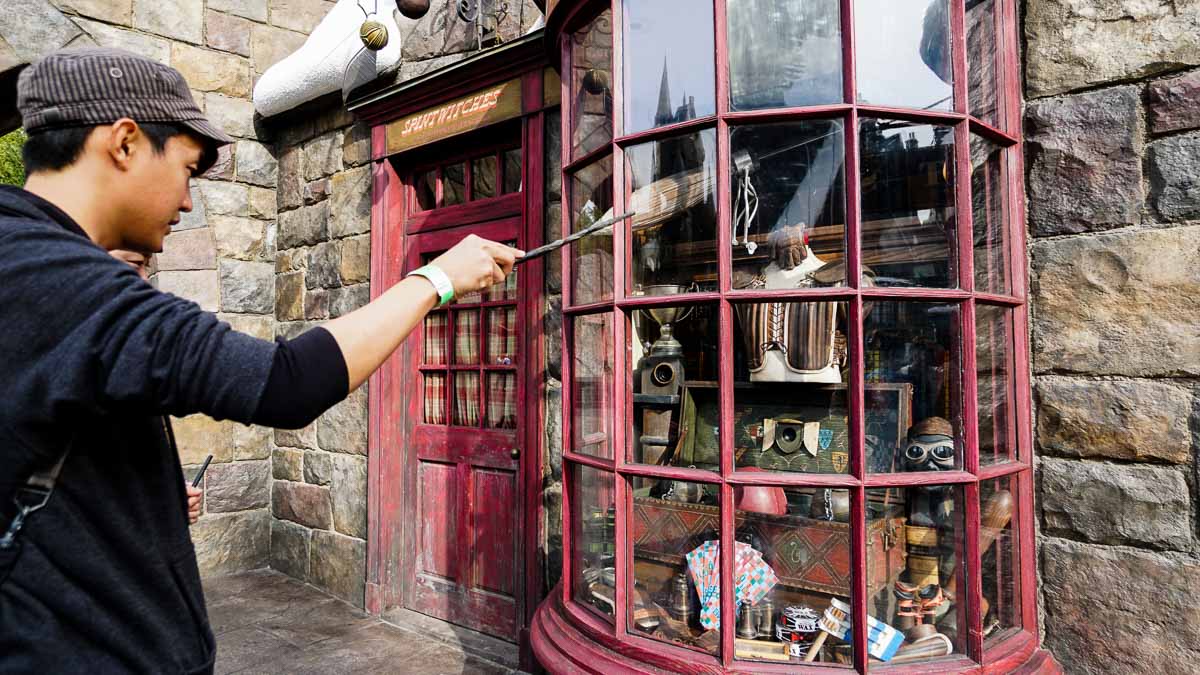 Unfortunately magic won't help you cut the queues. Only the USJ Express Pass can.
Something to note is that the price of the USJ Express Pass ranges from ¥6,800-¥10,800 depending on demand and supply — you can buy your USJ Express Pass 4 or USJ Express Pass 7 from Klook to skip the lines in the park. Also take note that there are only limited passes per day, so best to book early!
Determine how many rides you plan to go to, what the specific rides are, and your budget.
Keep reading our USJ guide to make sure you don't have to purchase one!
4) Decide on your route — Gaming, Adventure, Harry Potter, or Cute?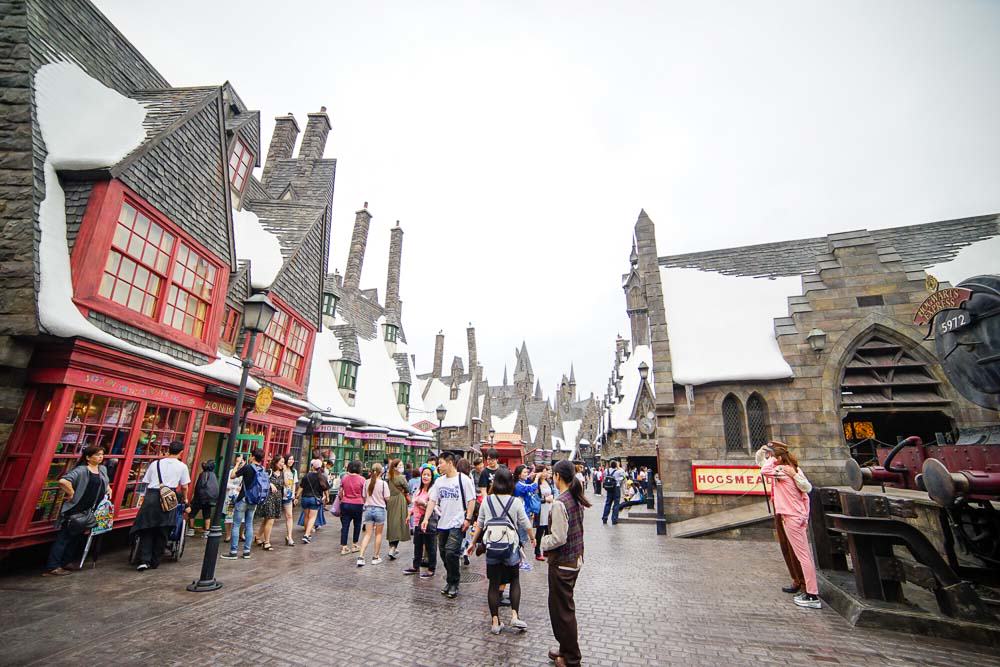 For those who did not get the USJ Express Passes, here are four possible USJ itineraries or ride routes you can follow to maximise your time at the park. Just click "Read More" to see them.
I've split them by interests so even if the park is packed, at least you get to experience the things you are most interested in!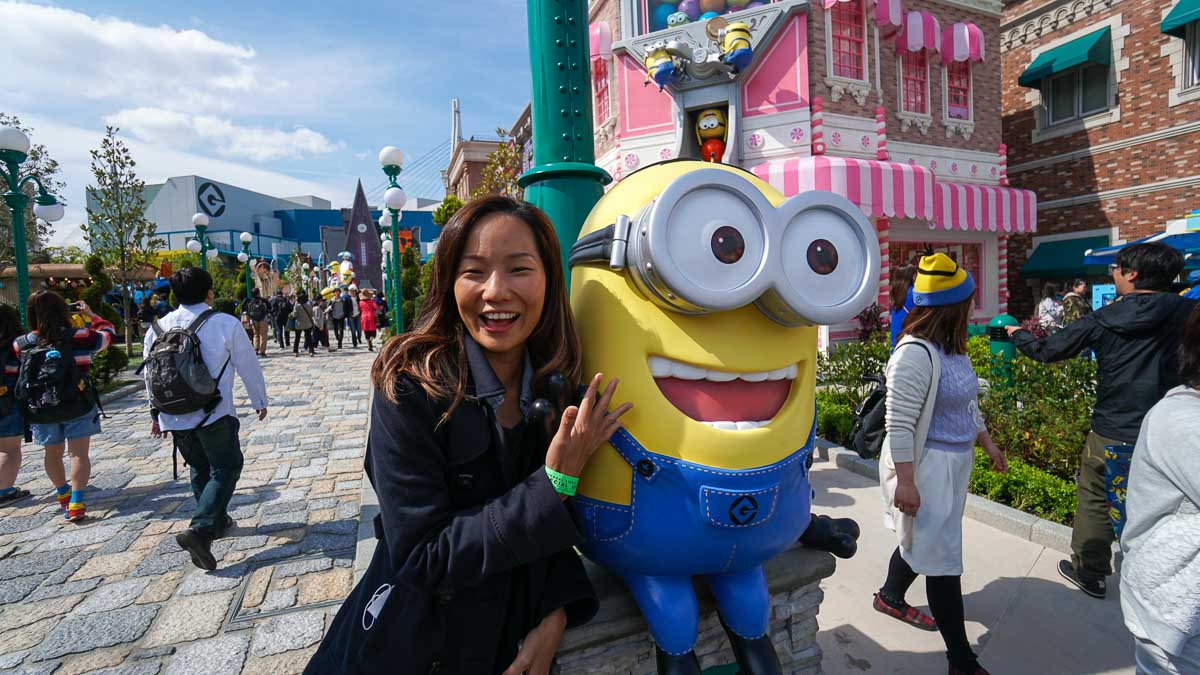 For the routes below, prioritise the first three rides before slowing down to explore the decor. If you're fast, you should be able to finish the first two rides with minimal queuing and the third with a fairly short queue time.
Read More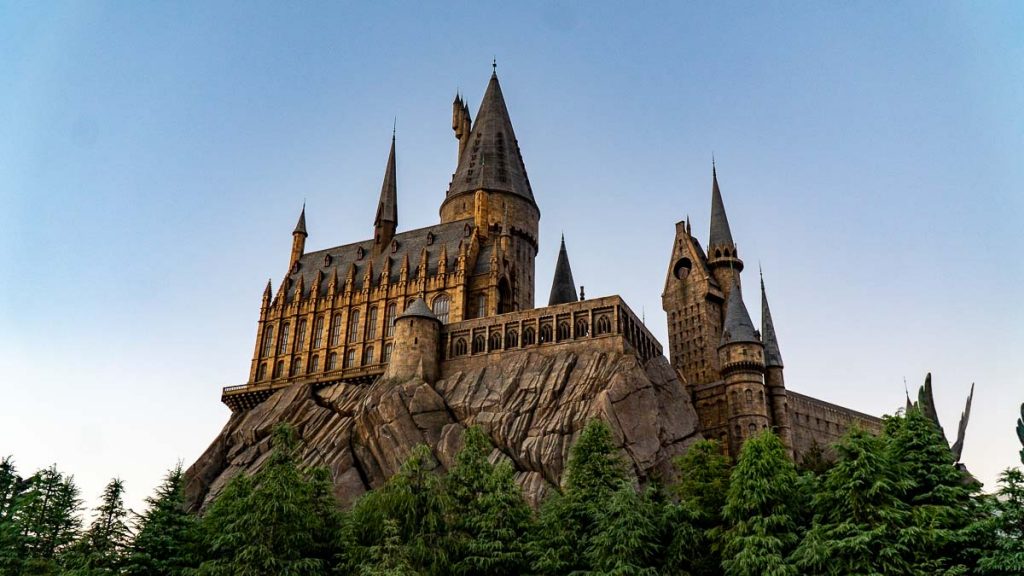 Alternatively, you can plan your own route using the USJ Park Map. Check out the Shows & Attractions Timetable too, as timings and availability are subject to change from day to day!
*Pro-tip: The various photo points clear up near showtimes and towards the evening. So don't waste time queuing for them in the first half of the day if the line is long.
5) Where to stay near Universal Studios Japan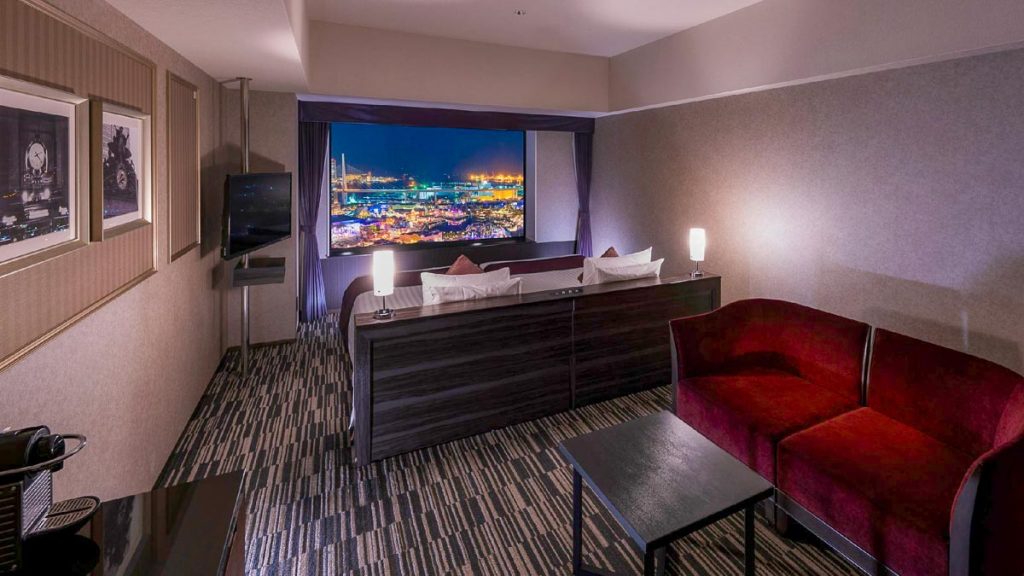 Photo credit: Klook
If you want to get to Universal Studios Japan early and easily, it is best to stay near the park. There are a couple of official hotels just outside the park, such as The Park Front Hotel which boasts a gorgeous night view of the park.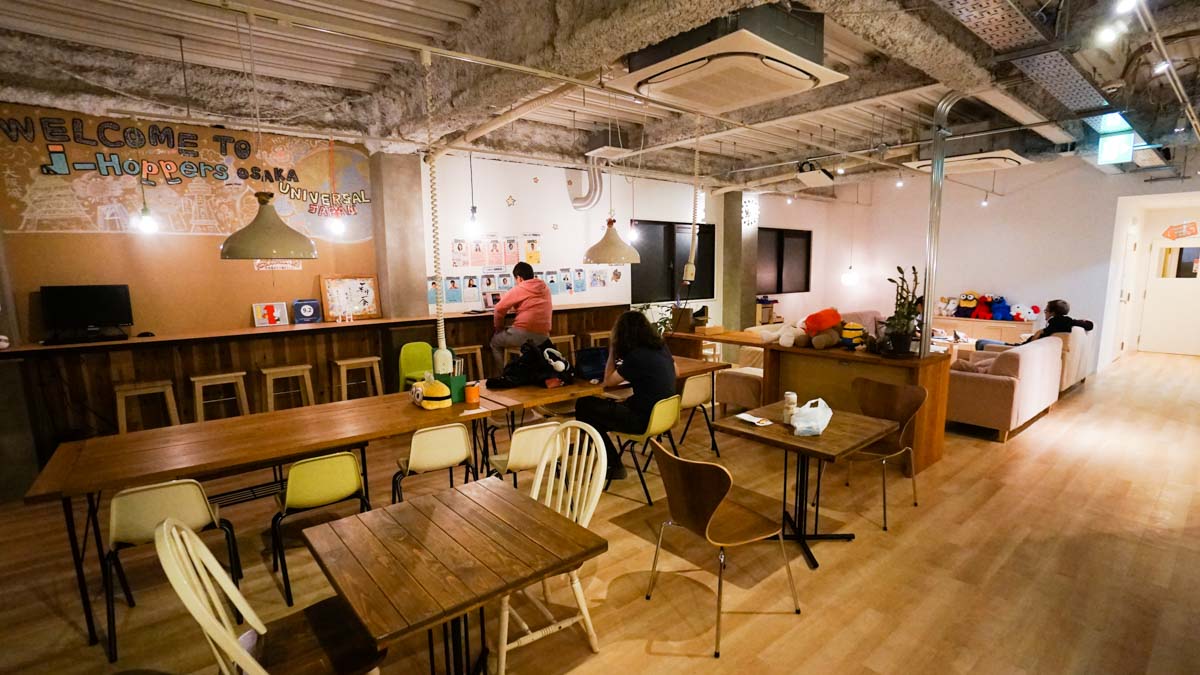 For those on a budget like us, you can also consider staying at J-Hoppers Osaka Universal Hostel, which is only one JR stop (Ajikawaguchi Station) or a 15mins walk away.
It's a really beautiful hostel, cheap, and super convenient for getting to and away from USJ. Especially loved the friendly staff and movie screenings every night.
*Pro-tip: Check out our USJ guide to nearby budget-friendly accommodation!
USJ Day Guide
6) Arrive before the gates open — 1hr ahead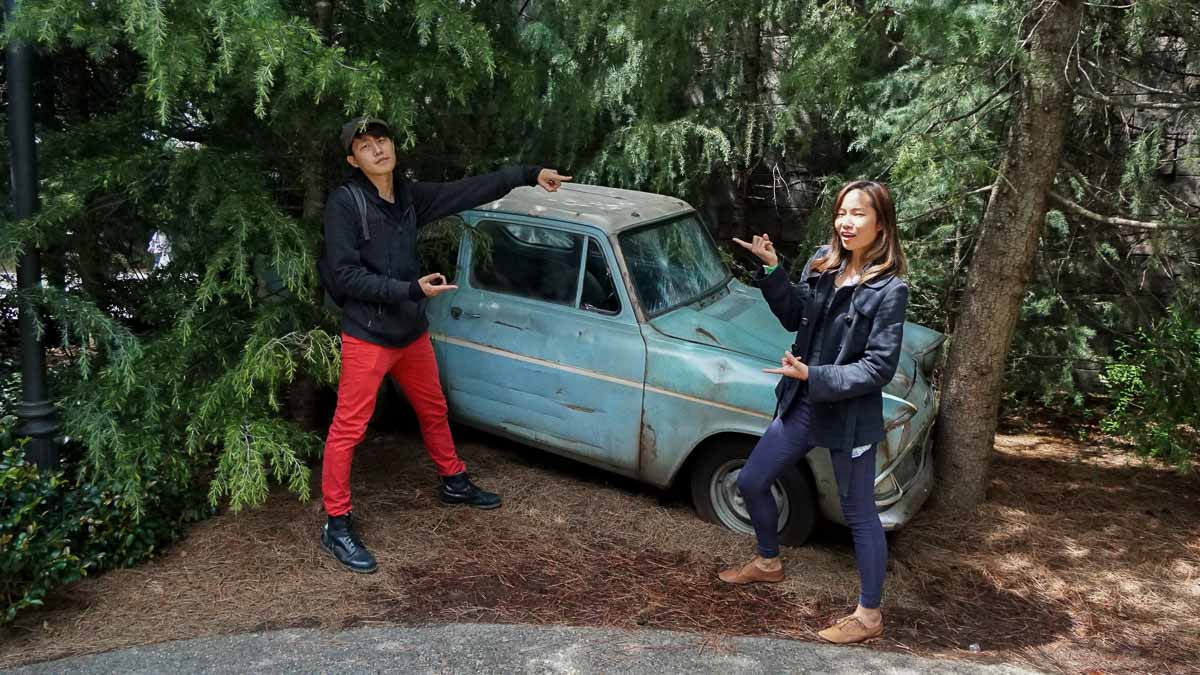 Try not to crash anything on your way to USJ.
One of the most important tips to remember in this USJ guide is to arrive an hour before the gates open. Even then, expect a small queue in front of you. The Japanese students are pretty hardcore when it comes to queueing! A little bit like Singaporeans. 😛
Universal Studios Japan's opening hours vary, so check the official site for calendar timings.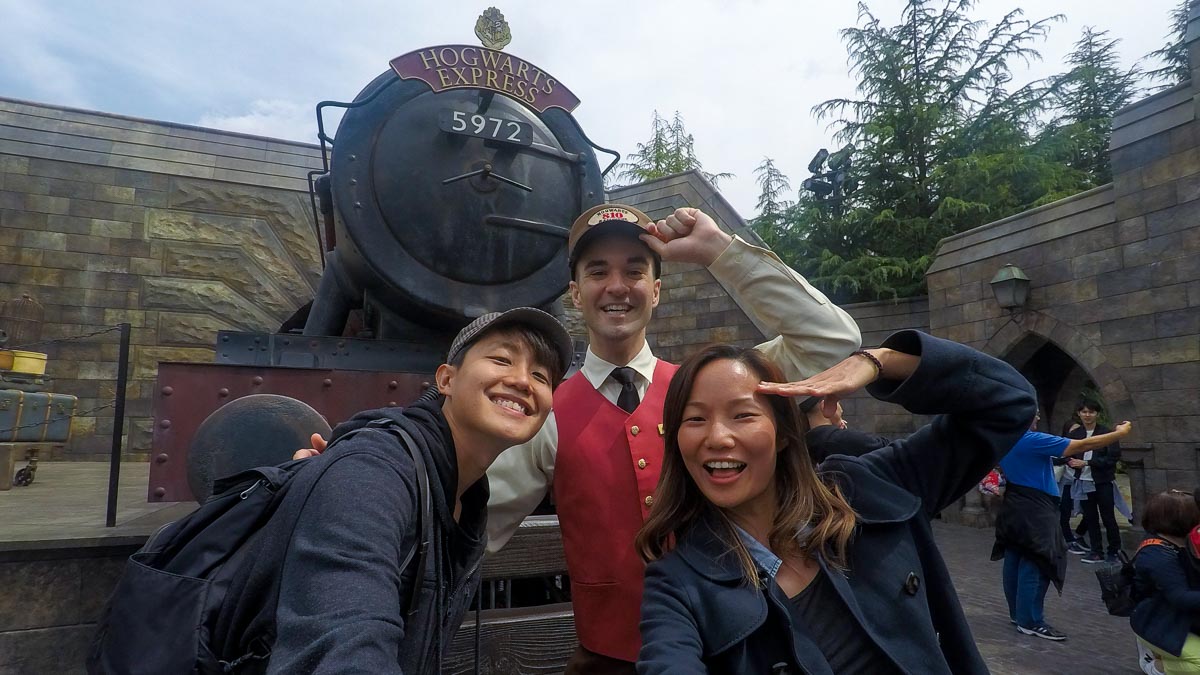 Too bad the Hogwarts Express can't take you straight into USJ.
Directions to Universal Studios Japan:
By Train
Take the JR Yumesaki Line (also known as JR Sakurajima Line) to Universal City Station. Universal Studios Japan is just a 5mins walk from the station.
By Bus
Unless you are coming straight from the airport, I don't recommend taking a bus. Buses from Kansai International Airport take 35-75 minutes (¥1600) depending on traffic.
But in any case, Klook offers a bus transfer option from Dotonbori and hotels in Osaka.
By Ferry
If you bought the Osaka Amazing Pass (which is a great way to explore Osaka), you can take the "Captain Line" for free (normal price ¥800) from Kaiyukan West Pier (near Osaka Aquarium) to Universal City Port in 10 minutes.
The downside is that the ferry service only starts running at 9:30AM. It is a good alternative for getting away from USJ if you leave before 8PM though!
7) Grab a free timed entry ticket for popular attractions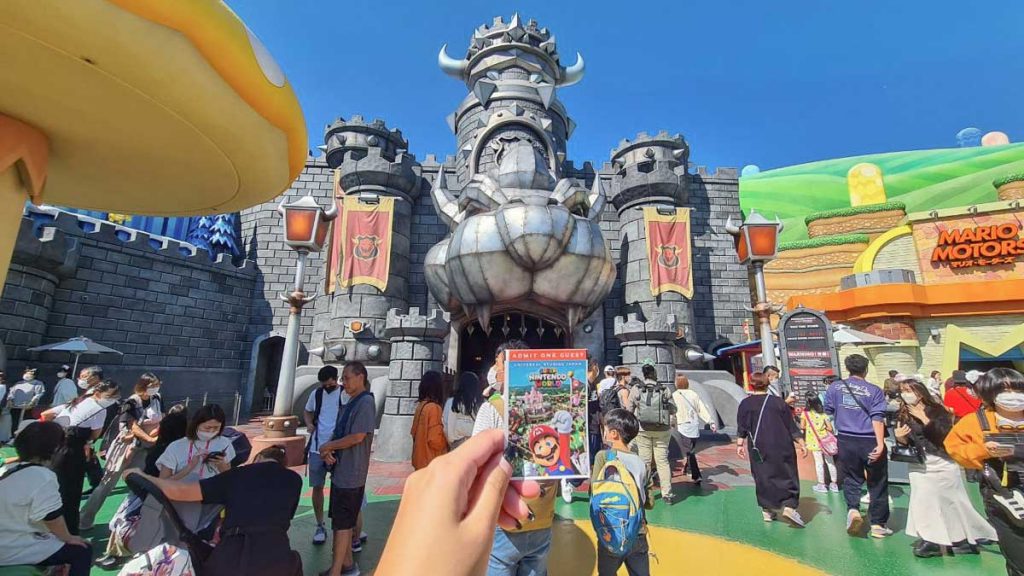 We highly recommend getting a timed entry ticket for attractions you'd wanna catch, especially when it's crowded and queues are long.
Some areas, such as Super Nintendo World, also won't allow you to enter unless you have an entry ticket so it's best to check beforehand!
By getting a timed ticket, you are assured of an entry time into the themed zone. You'll have a one-hour window to enter the area, and you can stay for as long as you want after you're in! Note that the timed ticket is only valid once, and is not applicable for re-entry.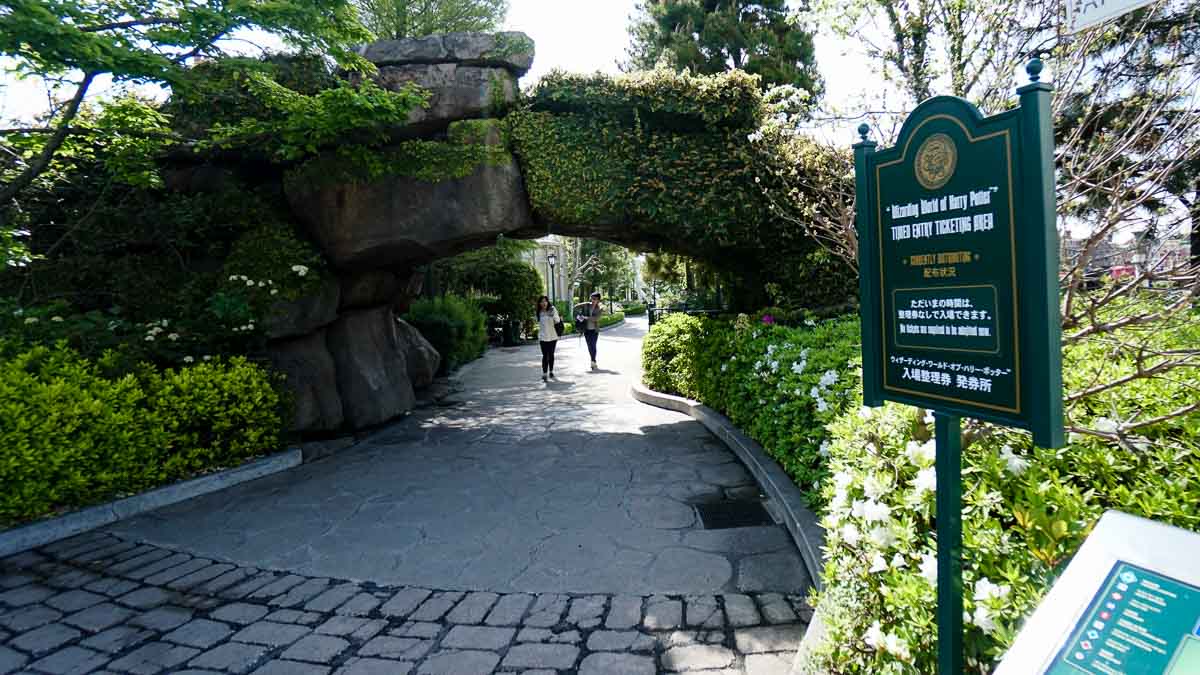 Previously, we'd have to queue at a ticketing site inside USJ at Central Park to obtain our timed ticket, but now you can just do it on the official USJ app. The best part? It's totally free.
8) Stick to the plan but be flexible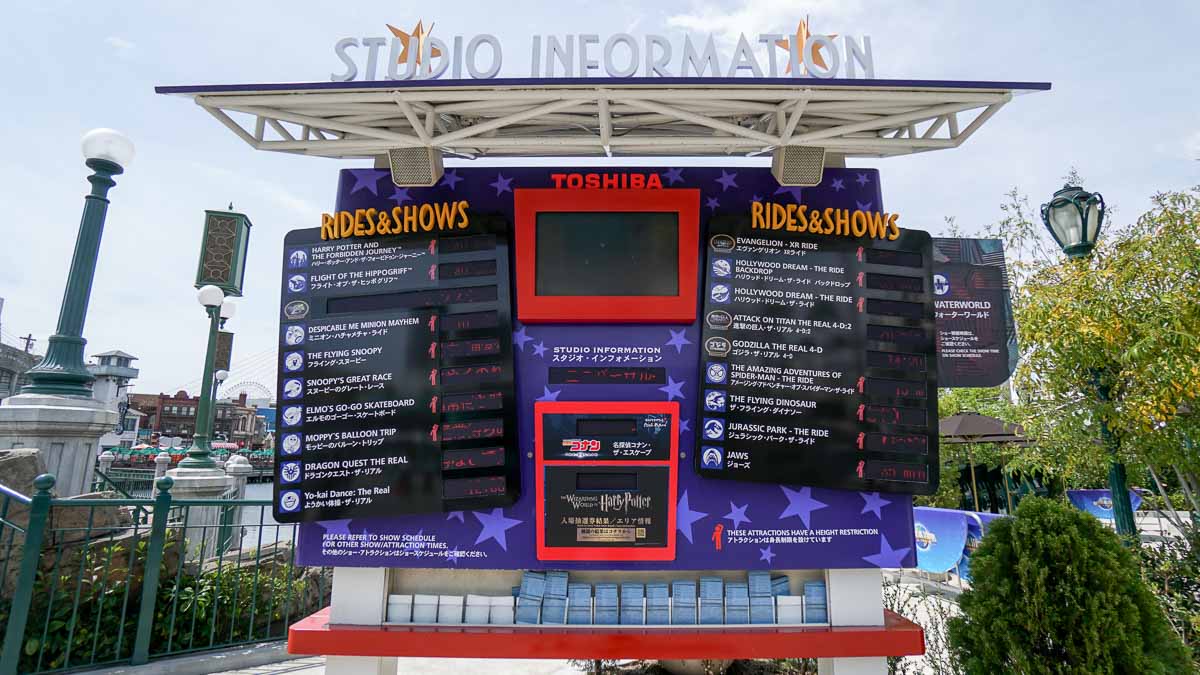 If you followed point four in our USJ guide, you should have a game plan in mind before entering the park.
While it's good to stick to the plan, keep an eye out for the electronic signboards that show the queue times around the park or just check the official Universal Studios Japan app. You never know as a popular attraction might become available for whatever reason!
9) Queue at Single Rider Lanes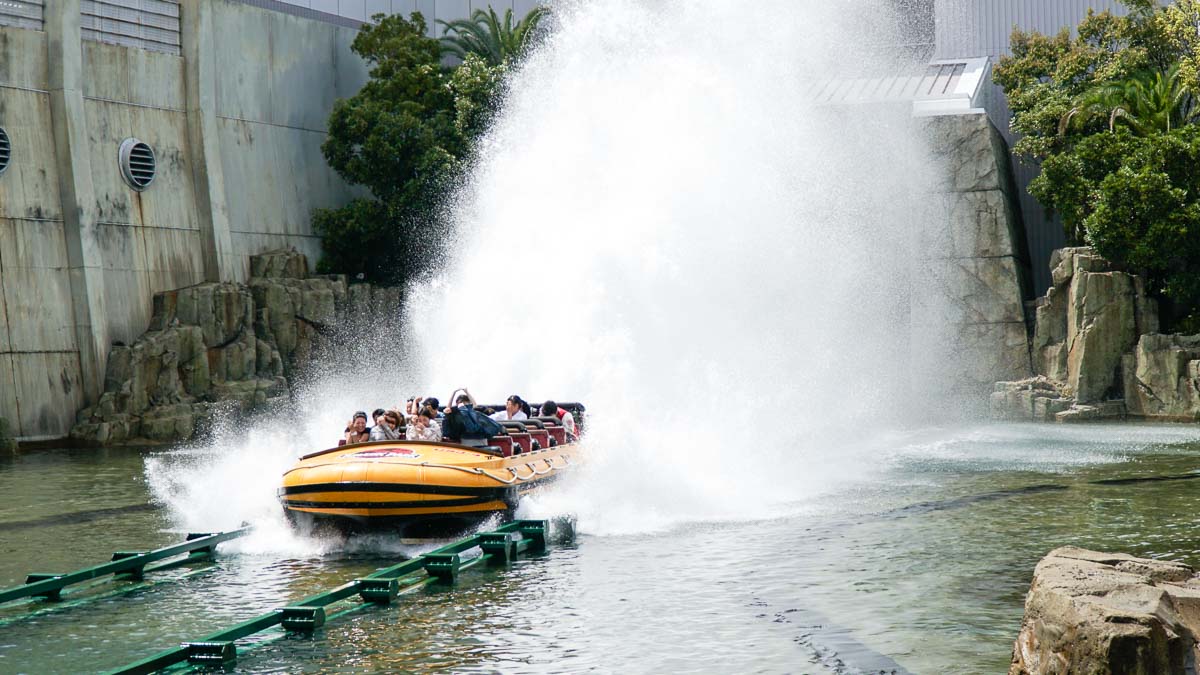 Jurassic Park: The Ride
Jaws
Unless you really need to take the ride with your friends or family, always queue at Single Rider Lanes if the waiting time is long. The Japanese prefer sticking together, so the Single Rider Lanes tend to be emptier and move a lot faster.
Who knows, you might just make a new friend with a stranger screaming your lungs out together.
10) Don't be shy — ask for stickers
Minion stickers in front of the Despicable Me Minion Mayhem Ride.
Souvenirs and merchandise from Universal Studios Japan can be pretty pricey. If you want something small as a keepsake, do ask the friendly staff for stickers! They'll be more than happy to oblige.
In case they can't understand your English, try this with a BIG SMILE:
すみません。ステッカーがありますか?
Sumimasen. Sutekkā ga arimasu ka?
(Translation: Excuse me, do you have stickers?)
*Pro-tip: The Minion stickers can only be obtained in Minion Park!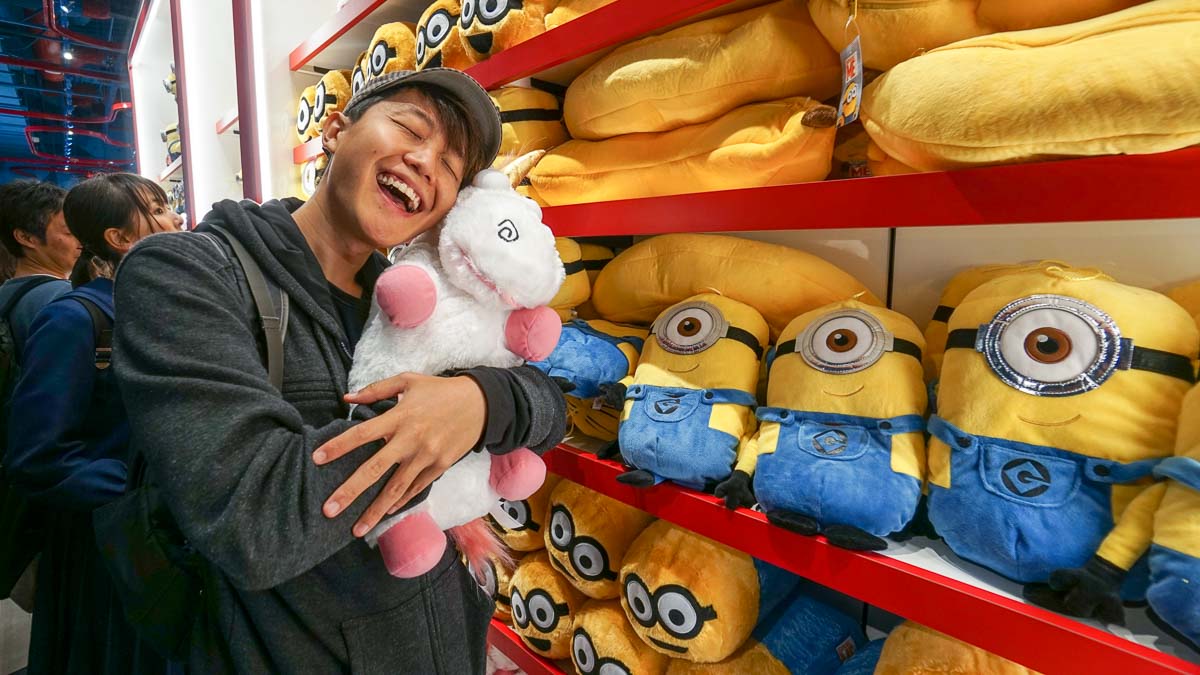 Alternatively you can go window shopping in the merchandise shops.
11) Stick to the centre in Theatre Shows
For the best seats in the house, try to shuffle your way to the middle of the waiting room when watching Theatre Shows. The staff will usher guests from left to right. By standing in the middle, you will end up close to the centre of the stage for a better experience!
12) Arrive early for popular street shows & parades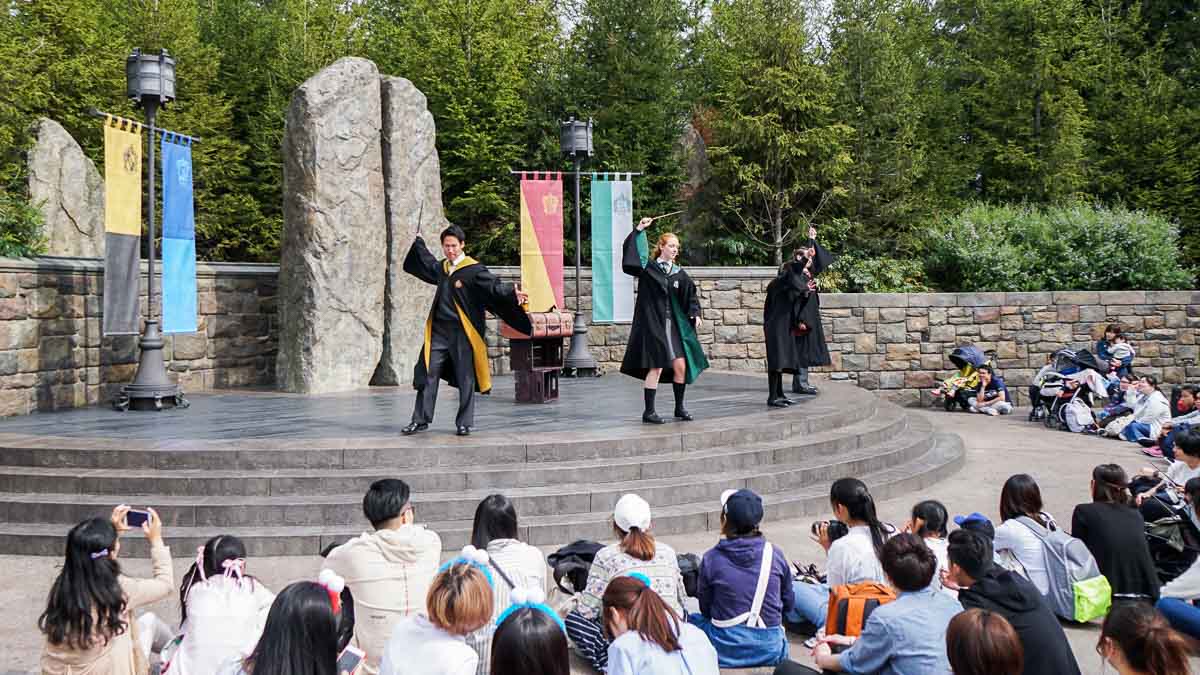 Harry Potter Wand Magic Show.
If you're interested in catching any of the parades, plan to arrive at least 30 minutes before the start of the show to get a good view. On our previous trip, we had to catch the Harry Potter Expecto Patronum Night Show twice because our spots were so bad.
13) Explore your surroundings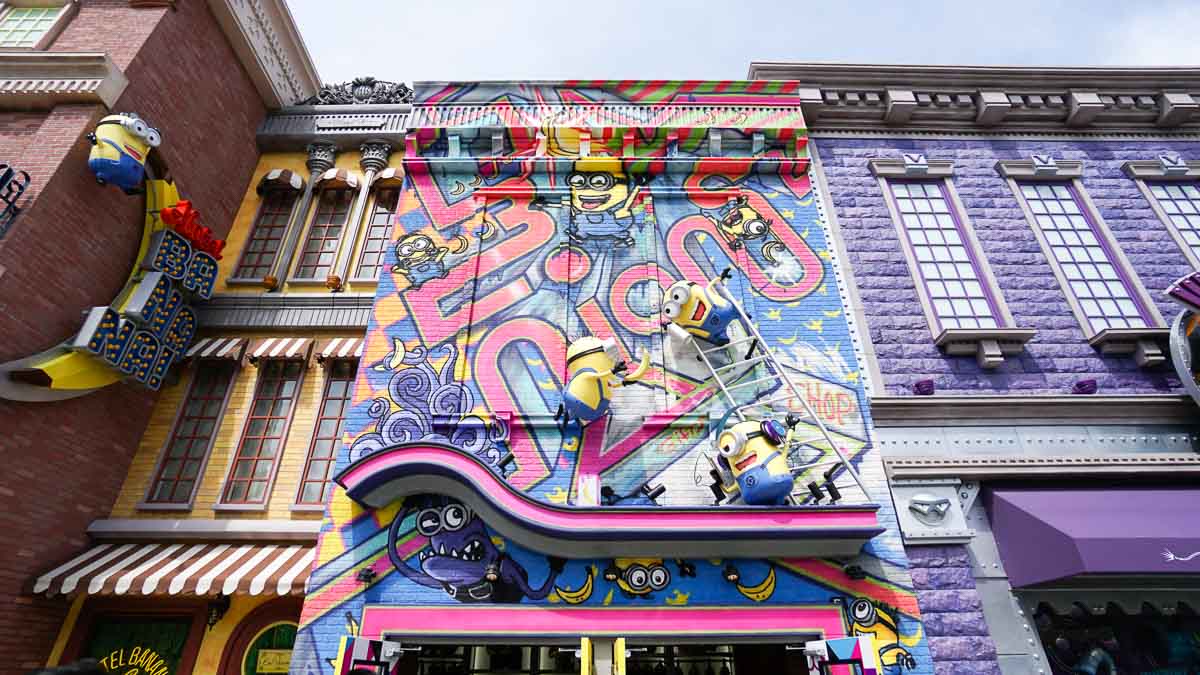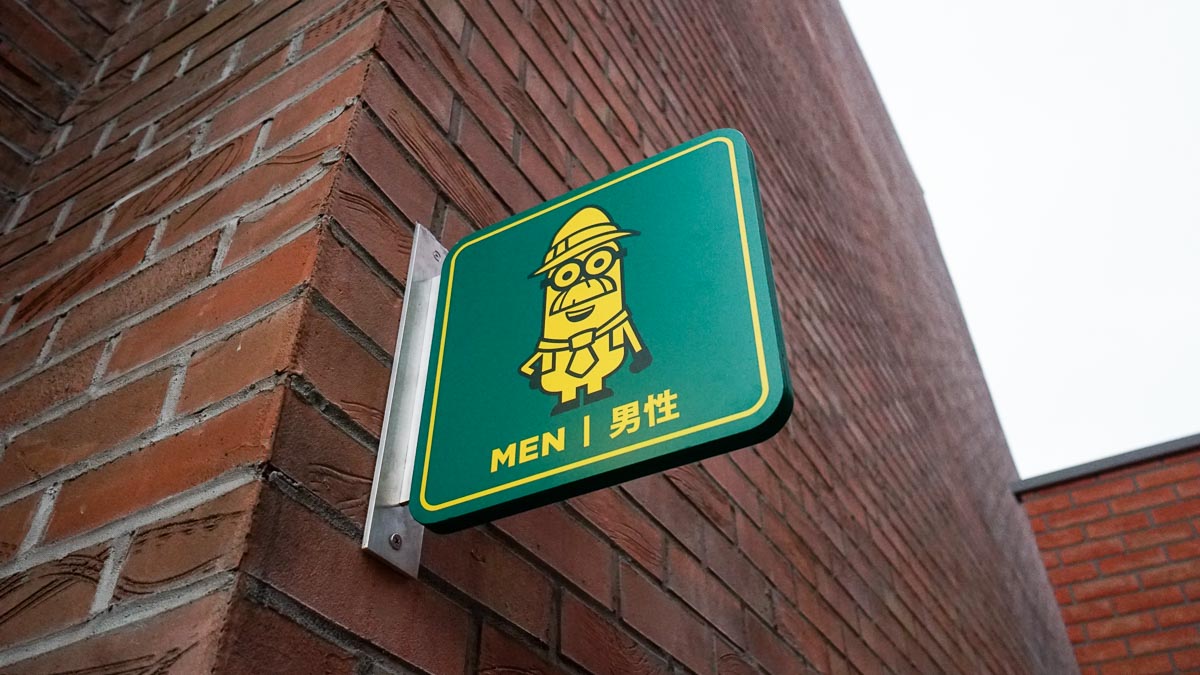 A visit to Universal Studios Japan isn't only about the rides. It's about the atmosphere and vibe too! A lot of attention has actually been put into the decor so remember to explore your surroundings.
We especially loved the "Bank of Evil" in Minion Park where you can withdraw money from "someone else's" bank account.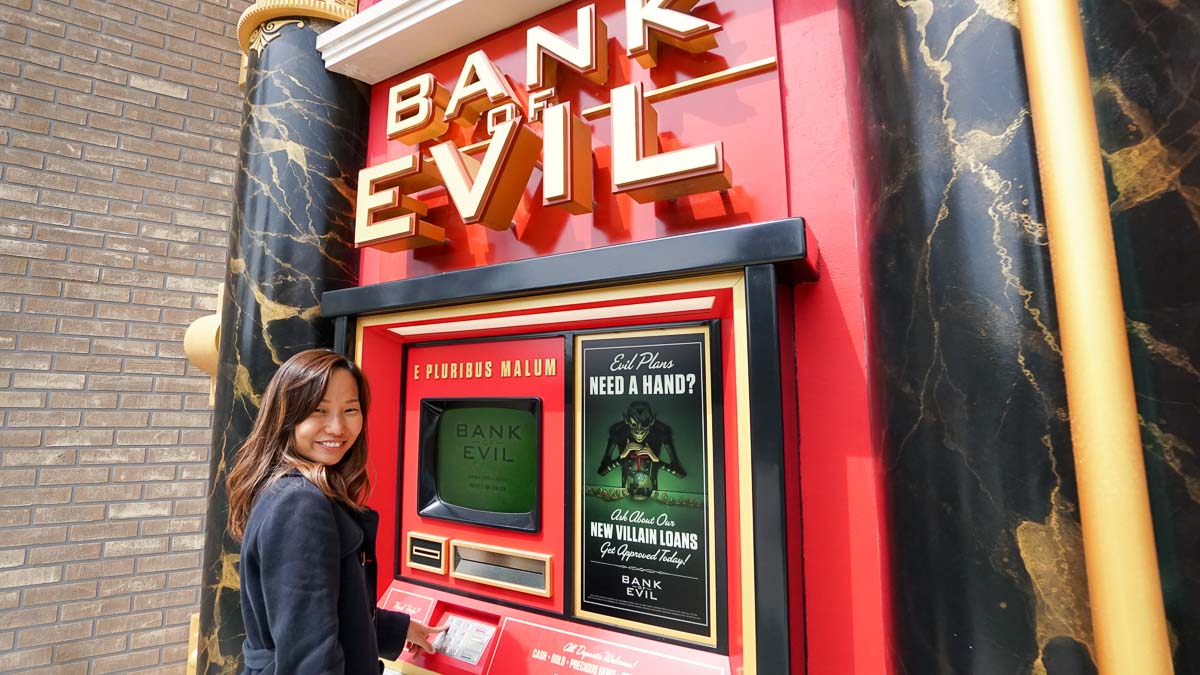 You can also hear Moaning Myrtle crying in the ladies toilet inside The Wizarding World of Harry Potter!
Do share with us other fun details you uncovered in the comments below. 🙂
14) Dinner at Universal City Walk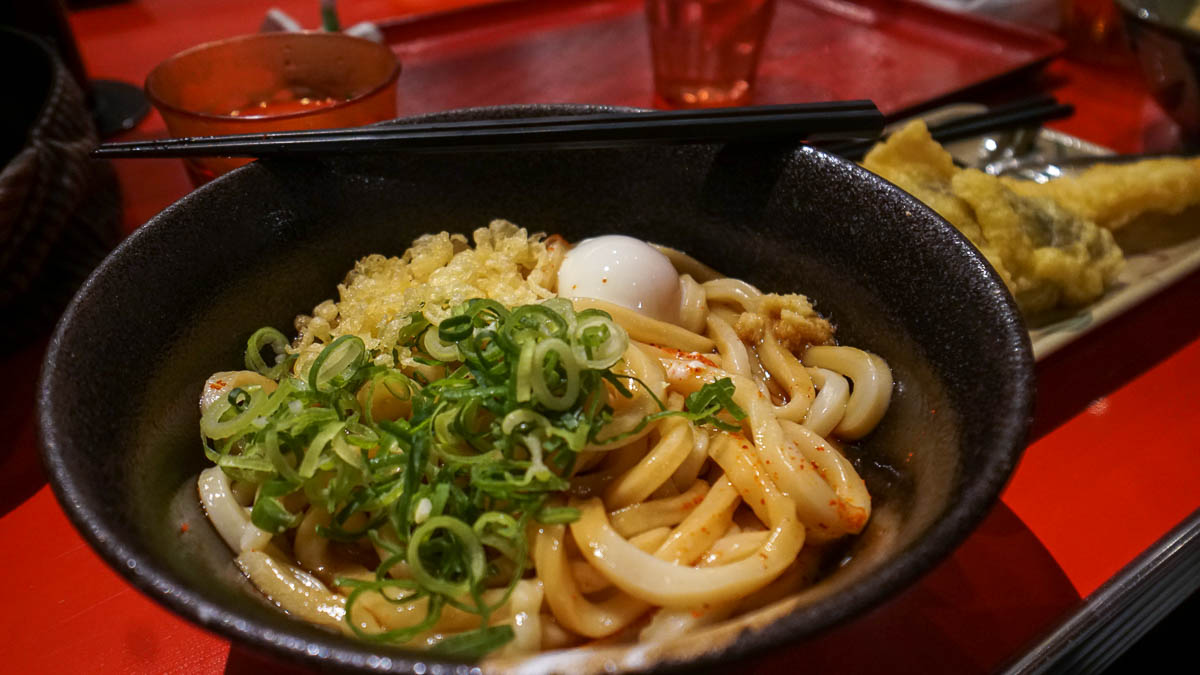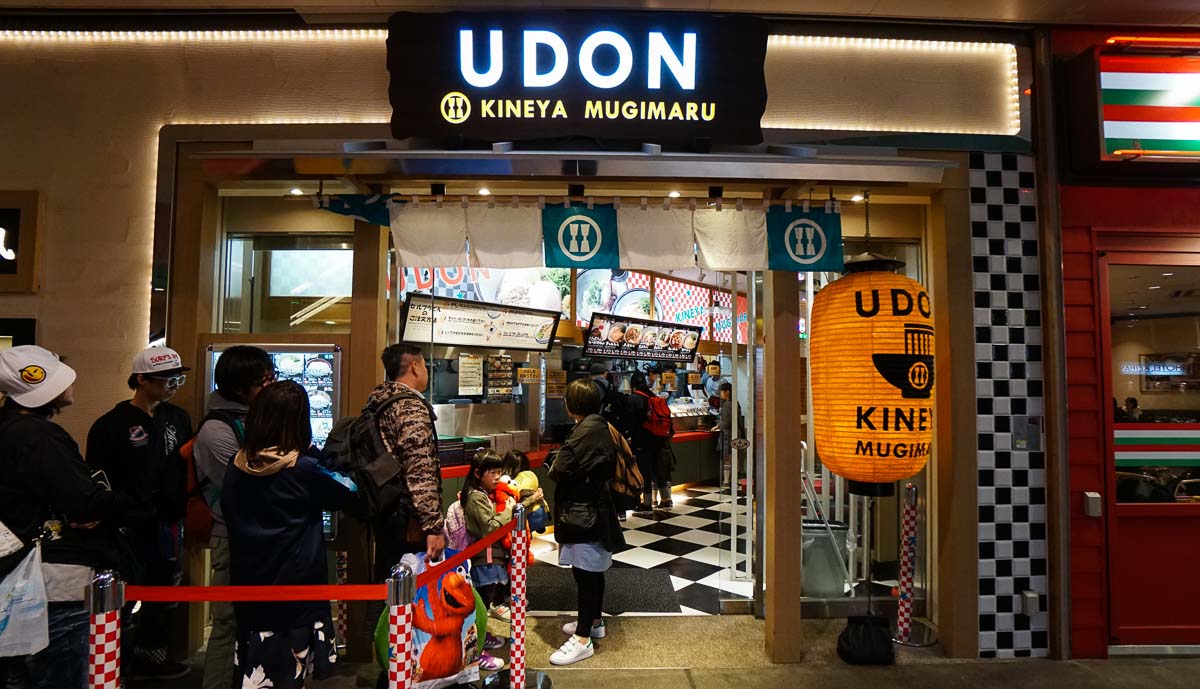 If you don't want to eat in USJ, there are plenty of restaurants for all budgets just outside at Universal City Walk. The park closes between 7-9PM depending on the day, so you can easily end the day with a meal after maximising your time in the park.
We had dinner at Udon Kineya Mugimaru on the first floor, which serves hearty and cheap udon.
Frequently Asked Questions for USJ
Are the rides and shows in English?
Unfortunately, almost all the rides and attractions are in Japanese. It's a little odd hearing Harry Potter in Japanese though. However, the Despicable Me Minion Mayhem ride has English subtitles!
Banana? Minion talk is probably easier to understand than the shows.
Should I buy a 1 day or 2 day USJ Studio Pass?
Personally I will get the 1 day USJ Studio Pass because I would like to spend more time exploring other parts of the Kansai region. But if you like to take things slow, it's also fine to get a 2 day USJ Studio Pass.
Read also: 8-Day Japan Itinerary: 9 Cities in Kansai for Under S$900
Can I re-enter the park after heading outside for lunch?
You will not be allowed to re-enter the park. I'm sure if you have a genuine "emergency", the staff will be able to make special arrangements though.
*Pro-tip: We suggest grabbing breakfast from Lawson before entering the park, munch on snacks for lunch, and have dinner at Universal City Walk.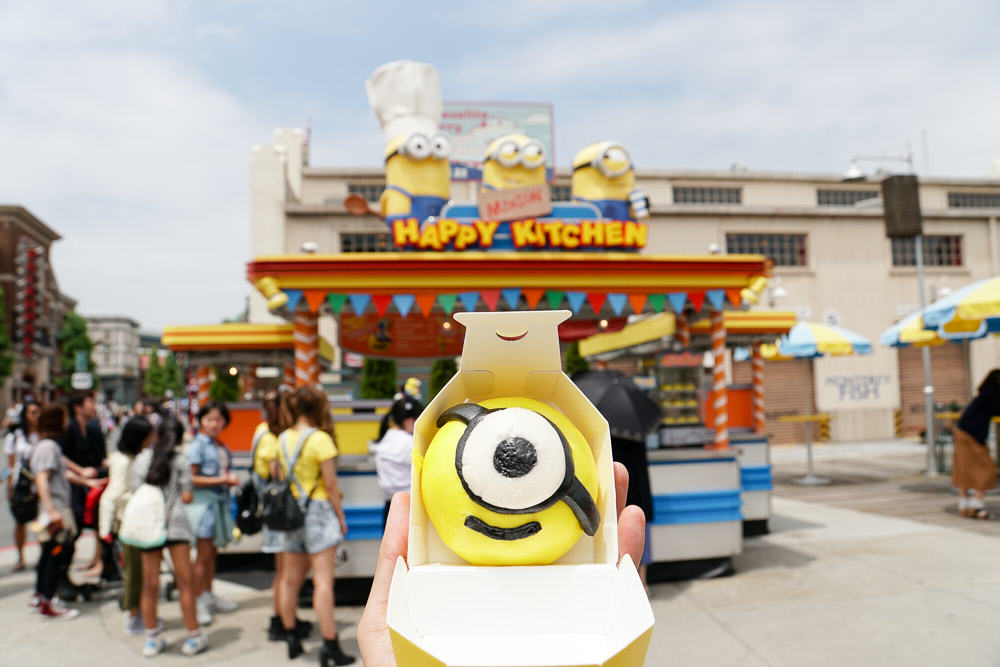 Minion bao.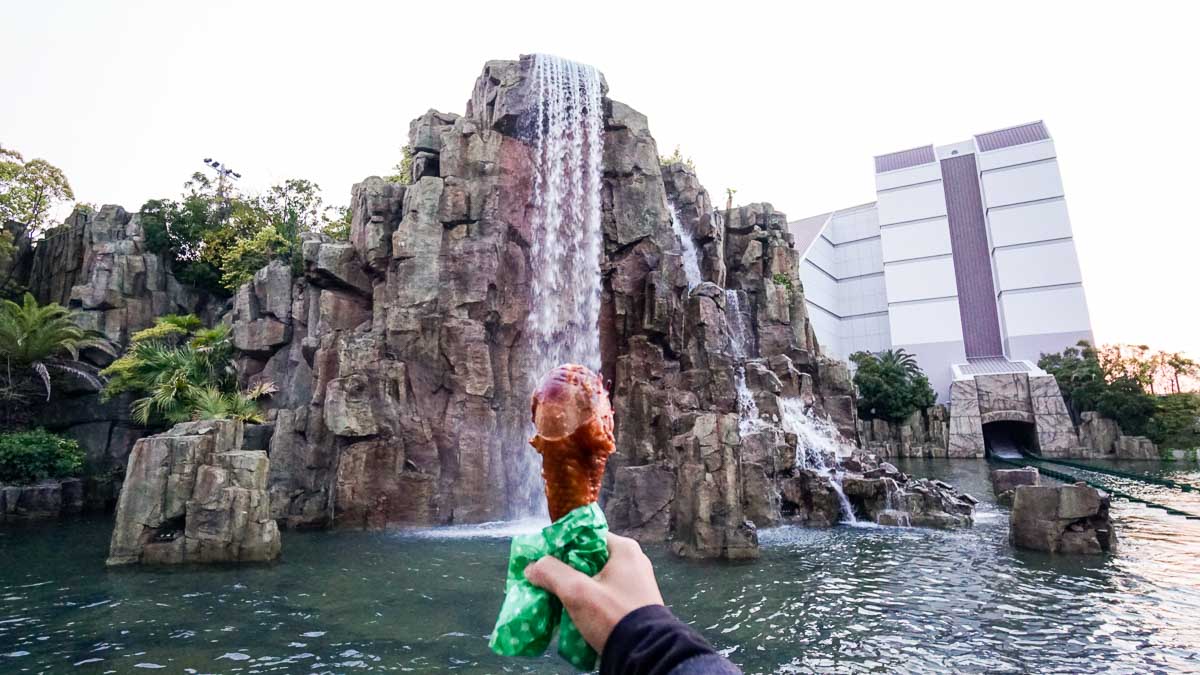 Turkey Leg.
What if I need to change my USJ Ticket dates?
Unfortunately, your USJ tickets and express passes are valid only on the specified date so be sure to plan your itinerary well to avoid any cancellations!
What are your favourite attractions in USJ?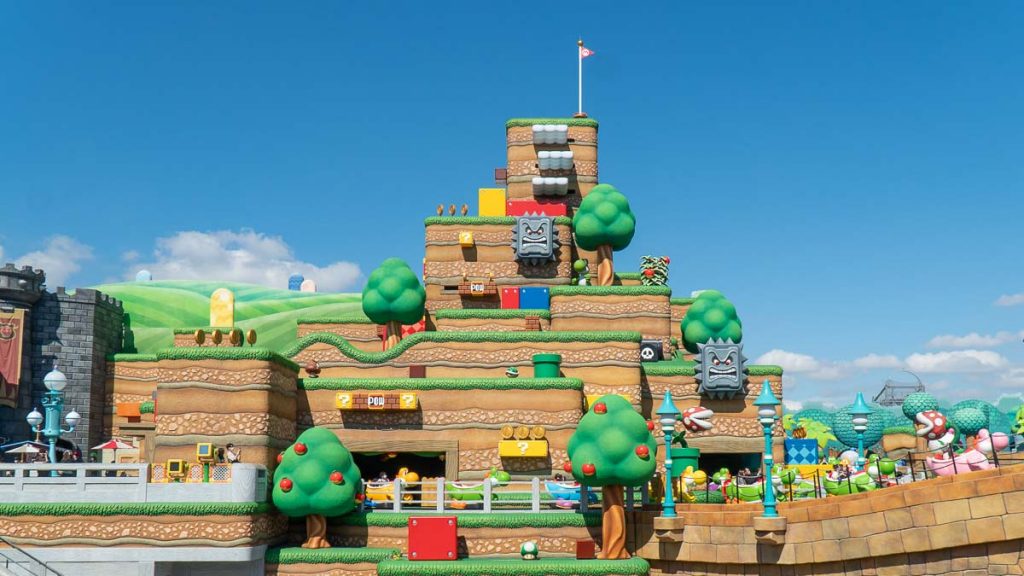 If it wasn't obvious in our USJ Guide, Super Nintendo World, The Wizarding World of Harry Potter, Minion Park, and Hollywood Dream Backdrop the ride!
We love Super Nintendo World and Harry Potter so much that we even bought wristbands and wands at Ollivanders to interact with different zones within the areas.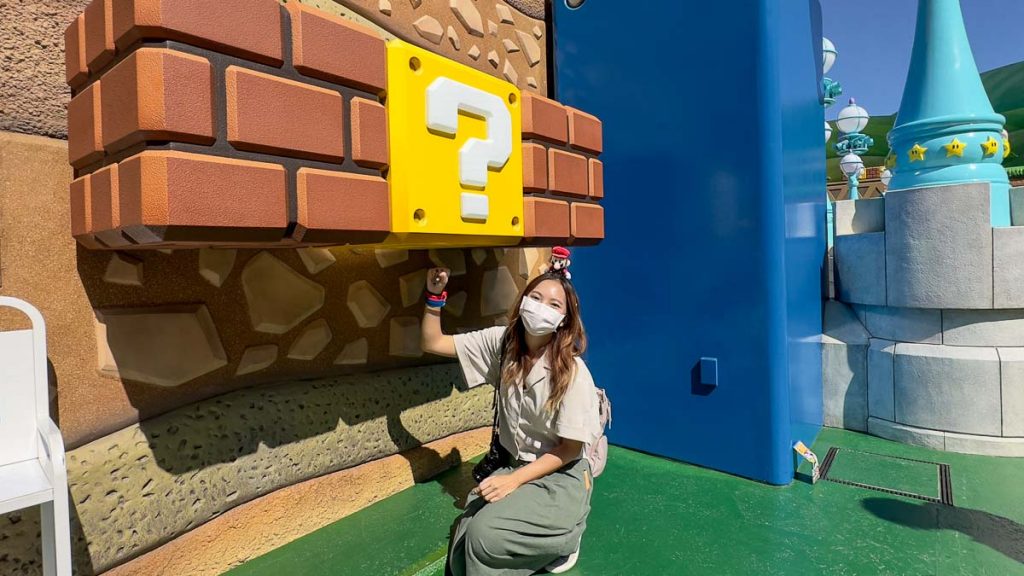 Minion Park on the other hand was just a bunch of cuteness. Be sure to hang around for the Minion Parade and photo-taking ops. Hollywood Dream Backdrop is simply the best ride in the park.
What snacks should I try in USJ?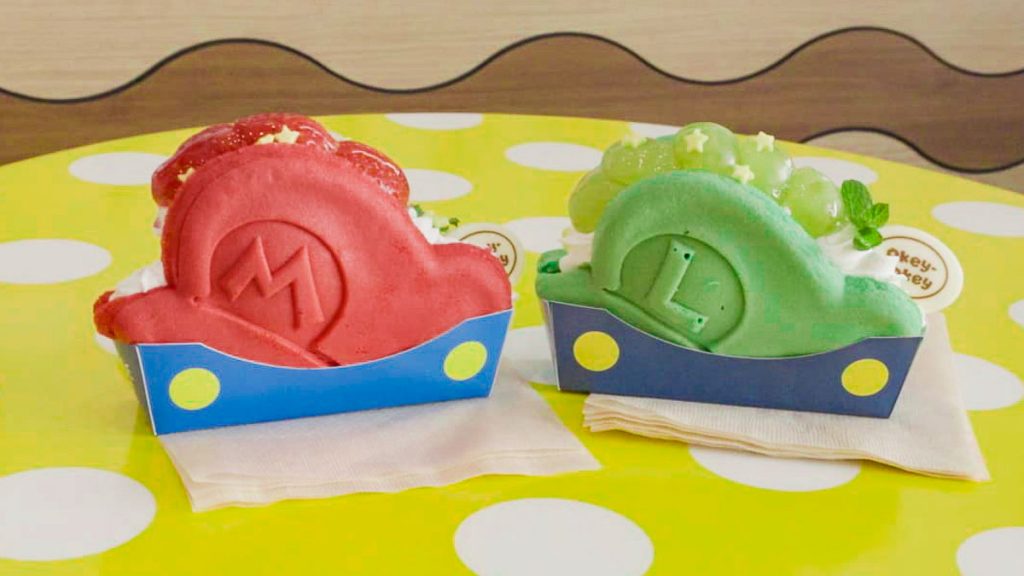 Mario's Cap Strawberry Shortcake and Luigi's Cap No-Bake Grape Cheesecake.
Mario's/Lugi's Cap Pancake Sandwich, Minion Cookies at Minion Park (though it's too cute to eat), and frozen Butterbeer at The Wizarding World of Harry Potter!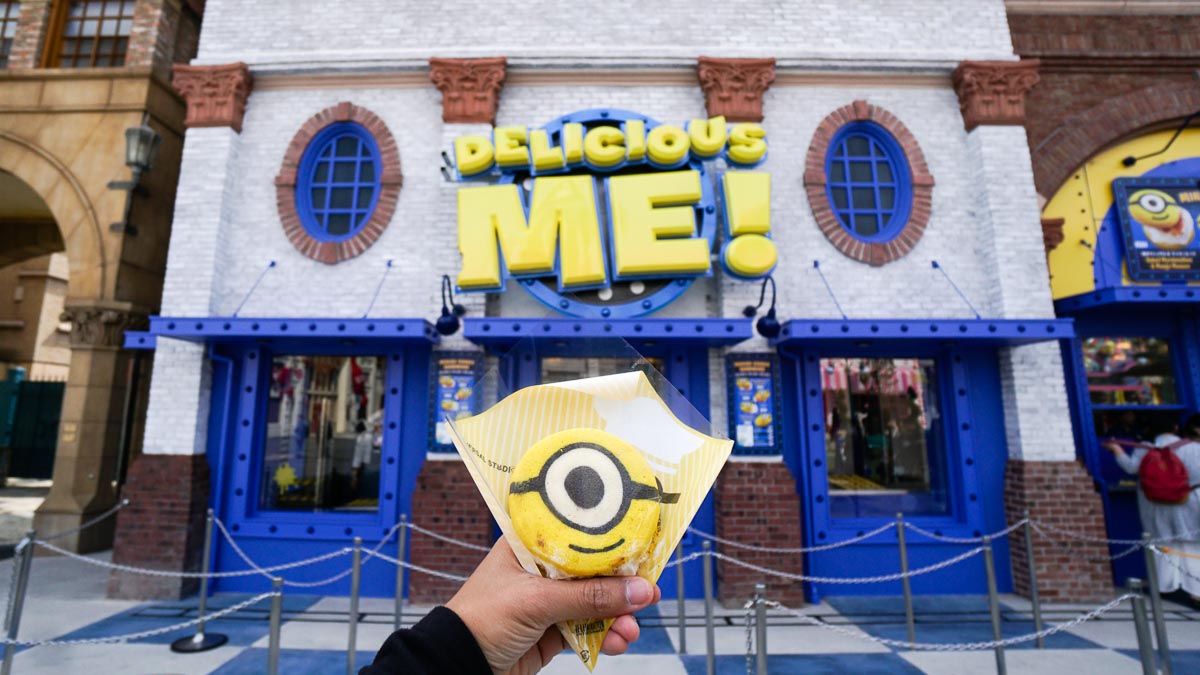 Minion Cookies.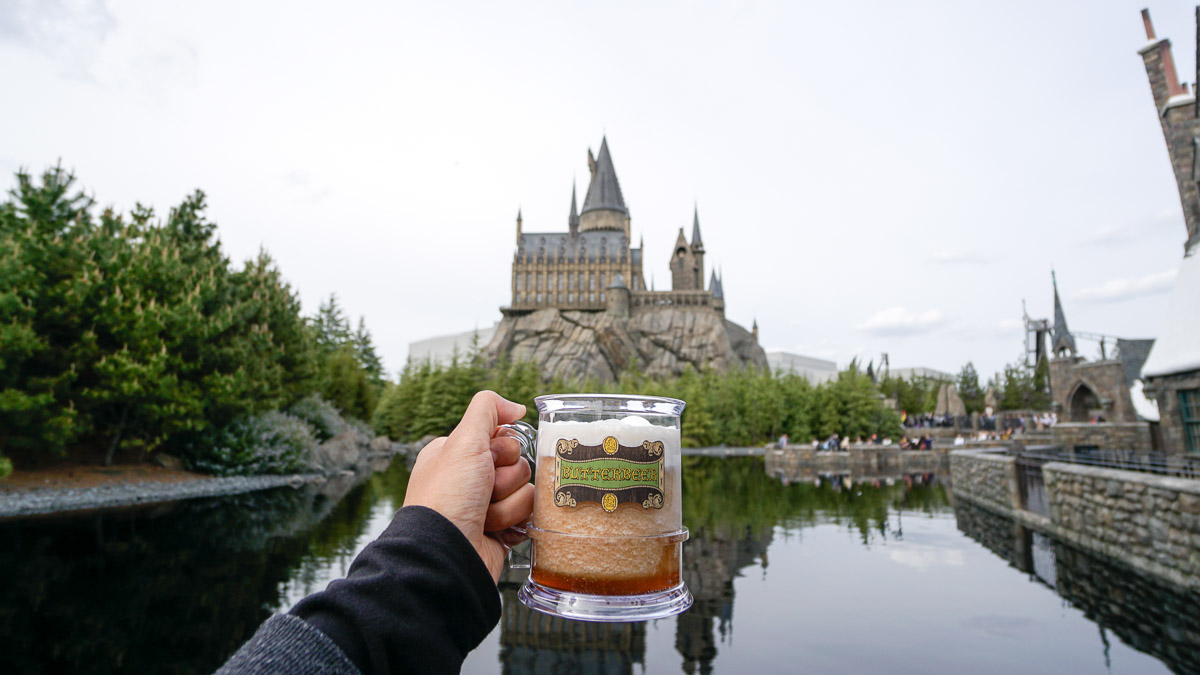 Butterbeer! Sadly it's non-alcoholic.
Yummm, maybe it's time to book your tickets to Universal Studios Japan now 😉
Read also: Universal Cool Japan 2018: 4 New Attractions at Universal Studios Japan To Relive Your Childhood Nostalgia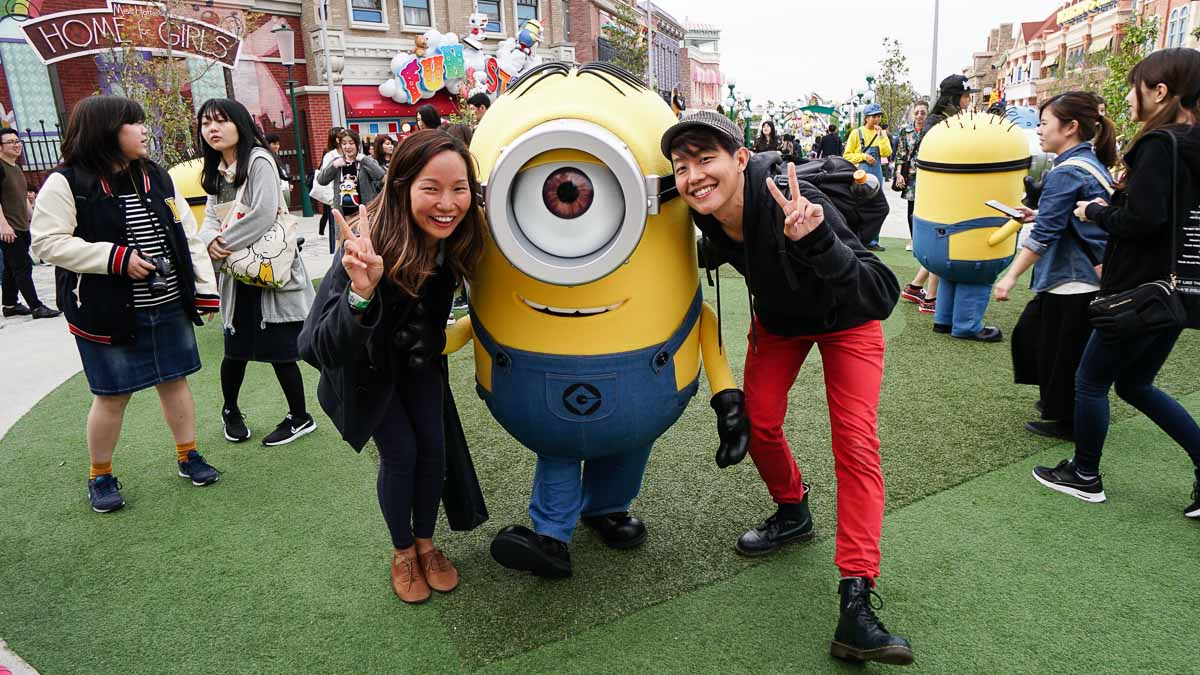 Hope you found our ultimate USJ guide and tips for planning a magical experience useful. Do share with us your tips and experience in the comments section below!
---
This post is brought to you by Klook.
Like what you see? Follow us on Facebook, Instagram, Tiktok, and YouTube for more travel updates!