Every time I visit Japan, I feel the urge to bring a piece of it back with me. Most of the time, snacks make up the bulk of my souvenirs.
The Tohoku region is know for it's fresh produce — from pears, grapes, and cherries, to amazing marbled beef. I'm glad the geniuses out there decided to incorporate these flavours into portable snack bags we can bring home.
The snacks don't only sound interesting, but so many of them come in intricately designed packages that always leaves me with a complex — to tear it open or just admire them forever. But friends, food should always triumph packaging.
If you're exploring the Tohoku region, here are 11 snacks from Yamagata, Sendai and Miyagi that caught my eye and tummy.
1) Gyu-tan Chips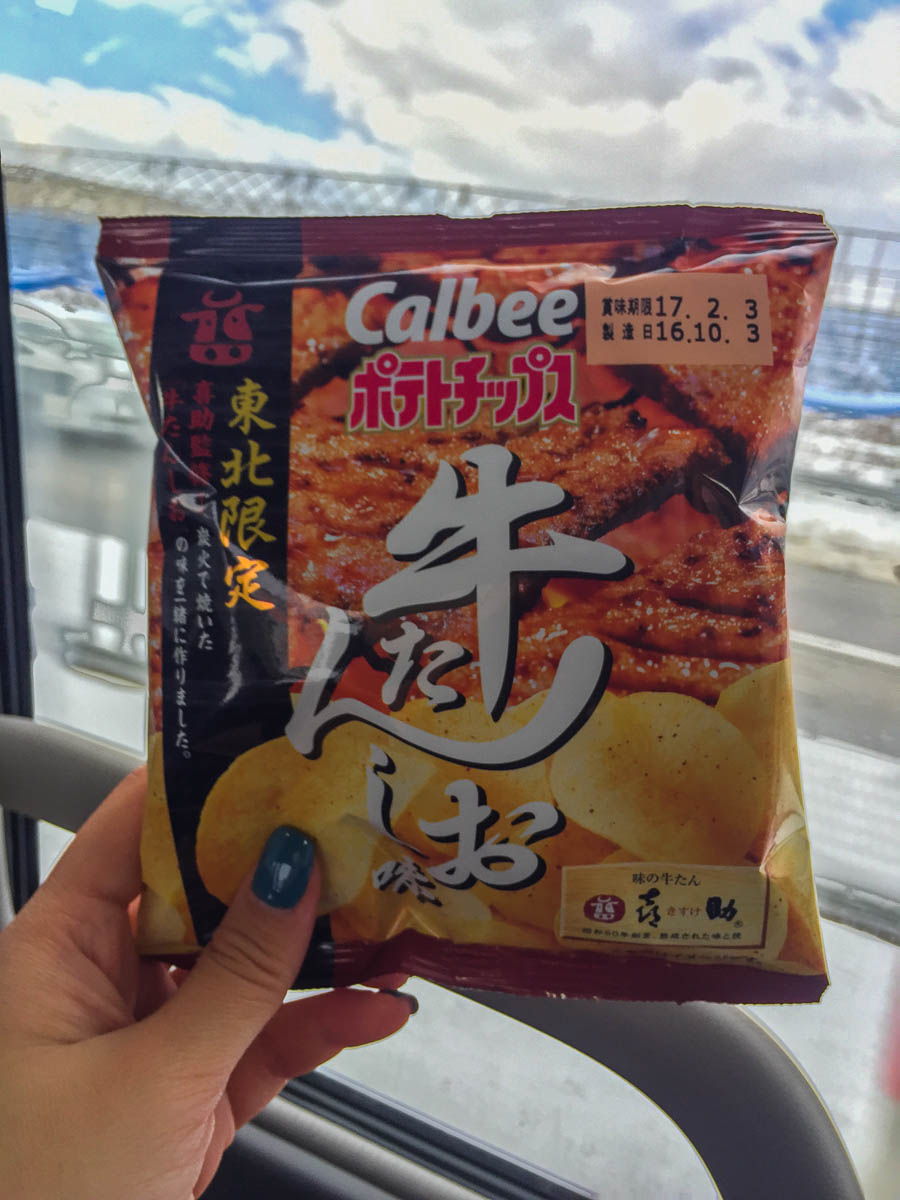 Out of the top 8 things to eat in Yamagata and Sendai, Gyu-tan (beef tongue) topped the list for me. The way the beef tongue is seasoned has such a unique taste about it that left me craving for more. So when I chanced upon Gyu-tan flavoured chips, I had to buy it.
It does taste a little like barbecue-flavoured lays, but with a tinge of fatty beefy goodness that lingers and reminds you of the actual shiokness of grilled Gyu-tan.
2) Gyu-tan Giant Pretz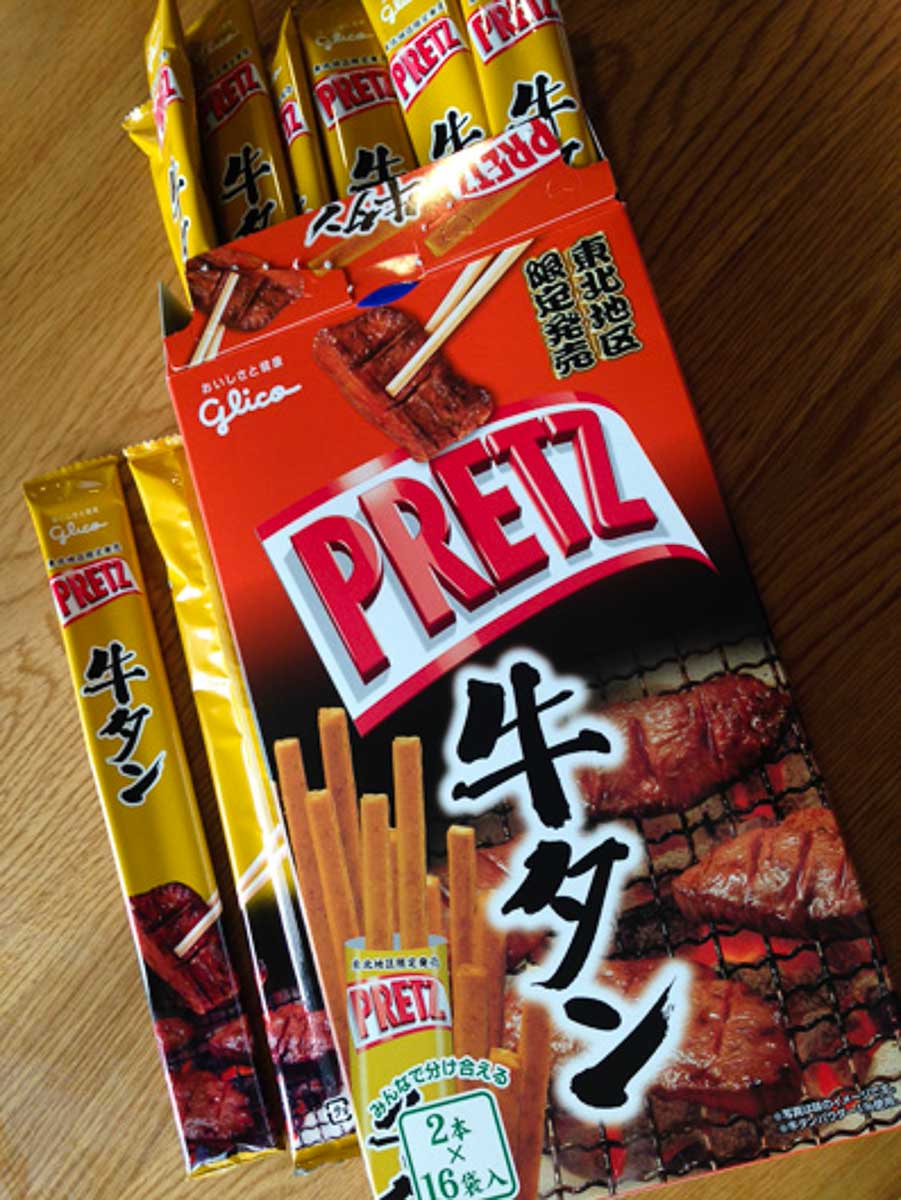 The trend continues. If it comes in a giant Pretz, why not? Bits of dried Gyu-tan is incorporated within the pretz stick, and some of it is powdered and sprinkled onto the Pretz like fairy dust. Magic.
3) Sho-yu rice crackers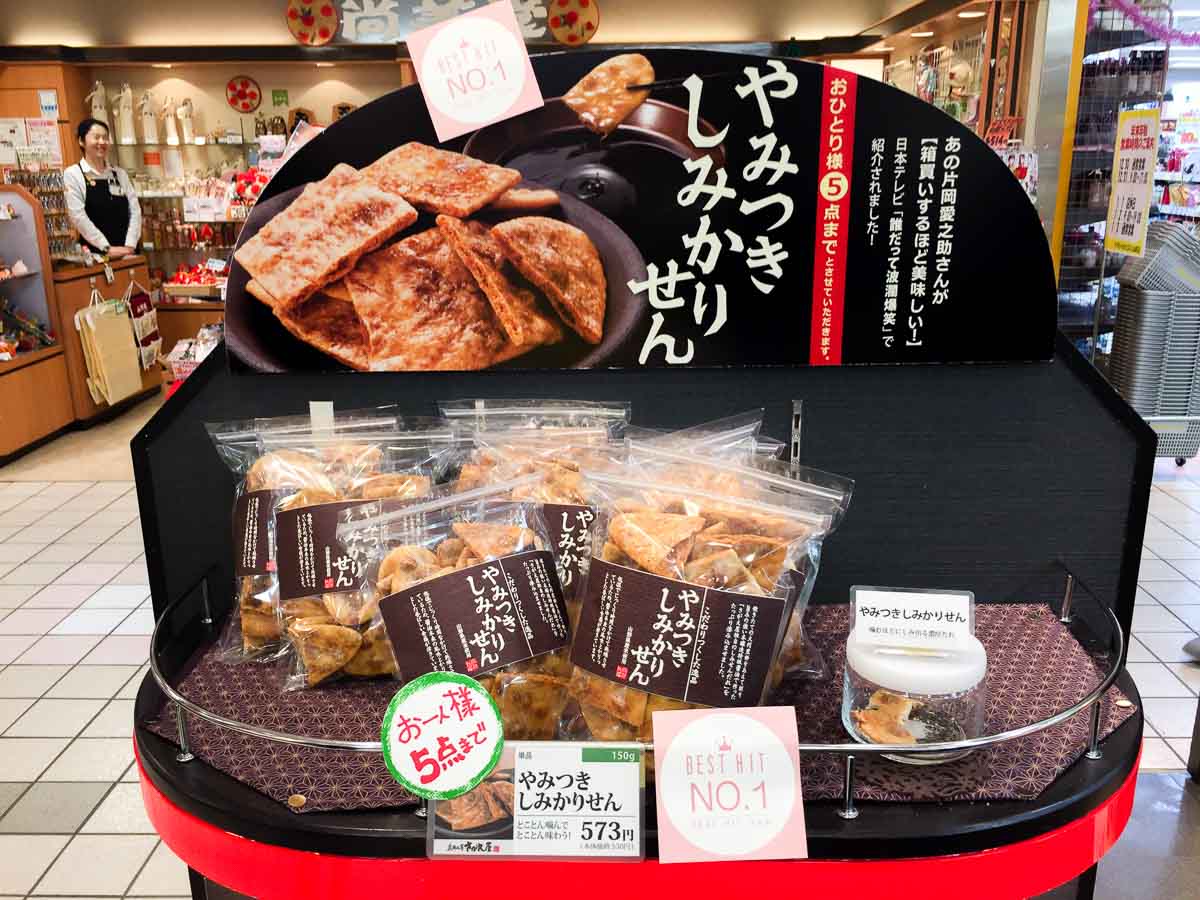 These Sho-yu rice crackers are like "Wang Wangs" on crack. Each cracker is dipped into a special shoyu sauce before being toasted over a high heat for the savoury sauce to be absorbed into the crispy cracker biscuit.
What makes it even more satisfying, is the sound it makes when you crunch into one. This also means these babies are fragile, so do pack them in your hand-carry bags.
4) Takahata fruit wine (Pear and Grapes)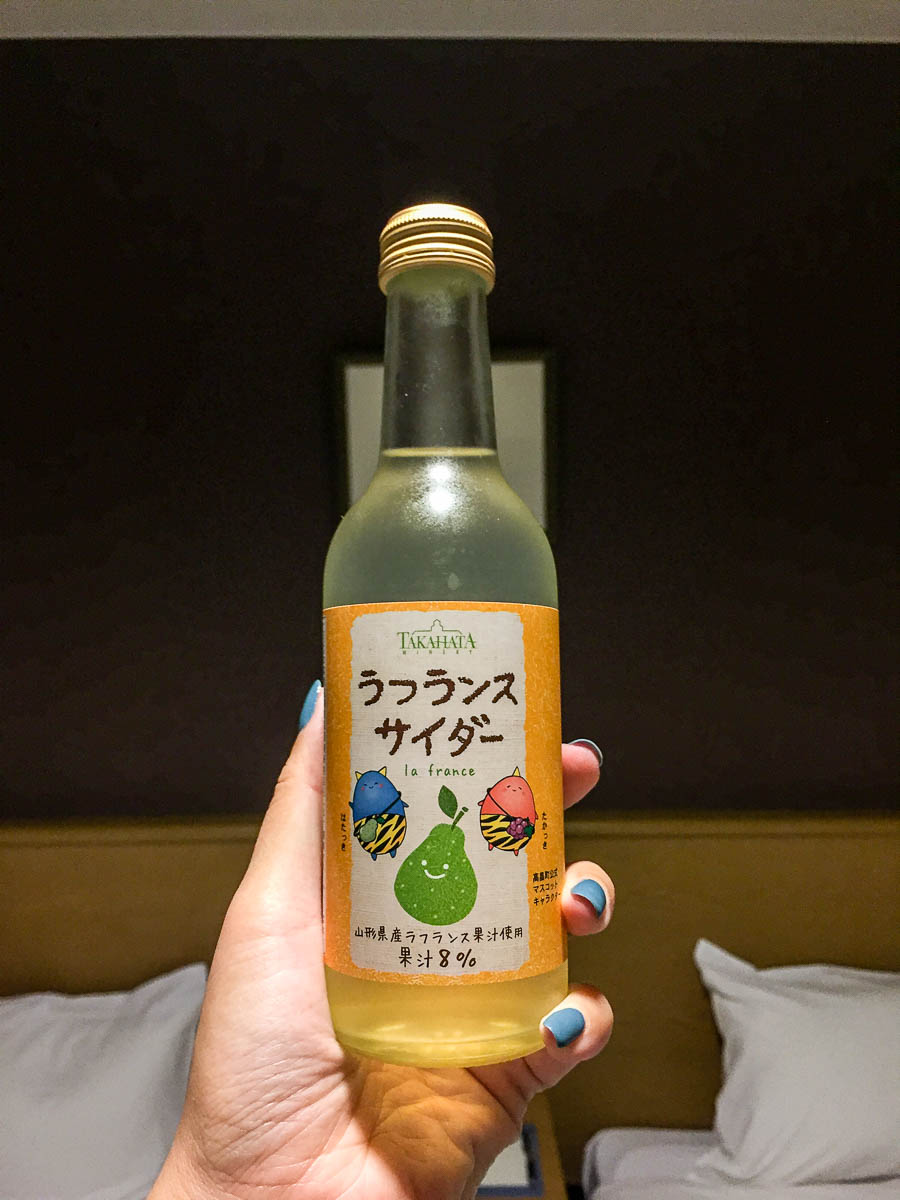 The yamagata region is known for it's sweet pears and delware grapes. What needs to be known, is that these fruits make for amazing fruit "wines". While they taste exactly like sweet wines, and thus aptly named, they also have zero alcohol content.
This means you can down as many as you like without having to "wine" about a hangover.
5) Karakara Senbei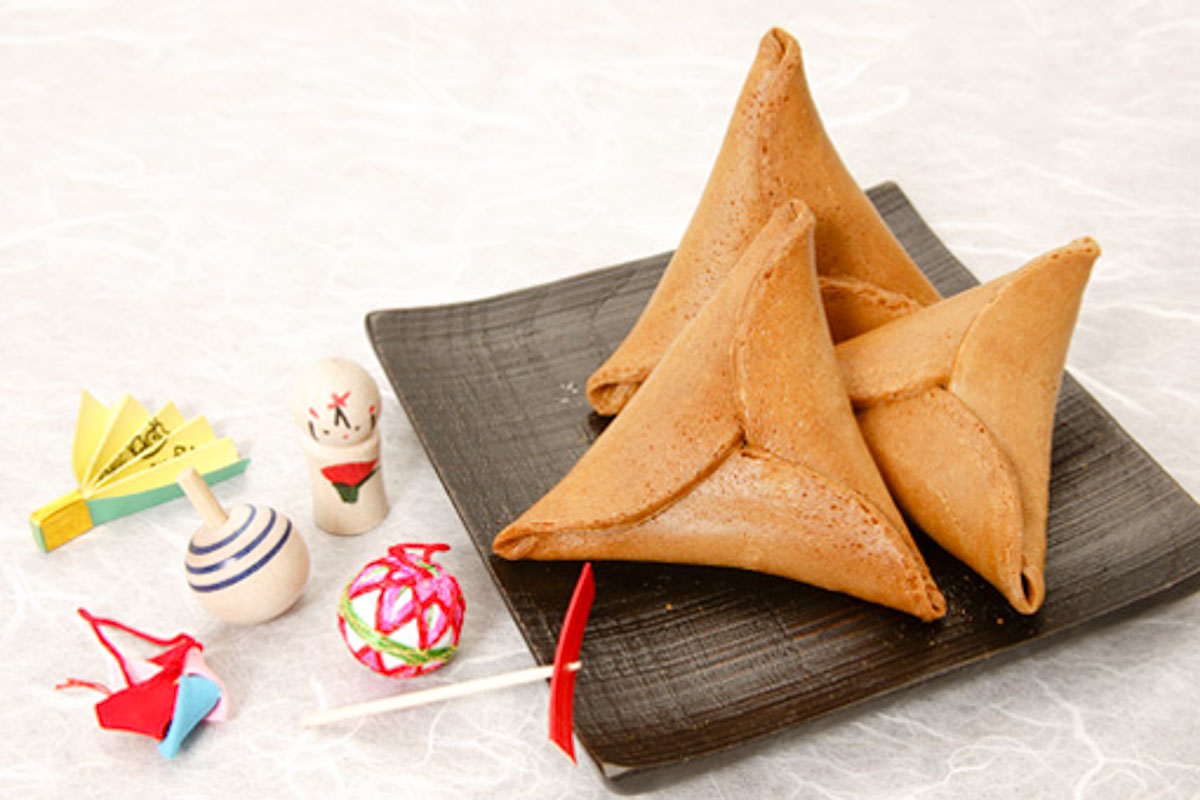 Fortune cookies should have learnt a thing or two from the Karakara Senbei in giving instant gratification instead of odd words of advice.
When you bite into a cracker, it makes a "kara-kara" noise, thus the name. But what's more exciting is waiting to find out what toy is hidden within. Each of these cookies house a mini traditional Japanese toy. Nothing can go wrong with food and fun.
6) Makoron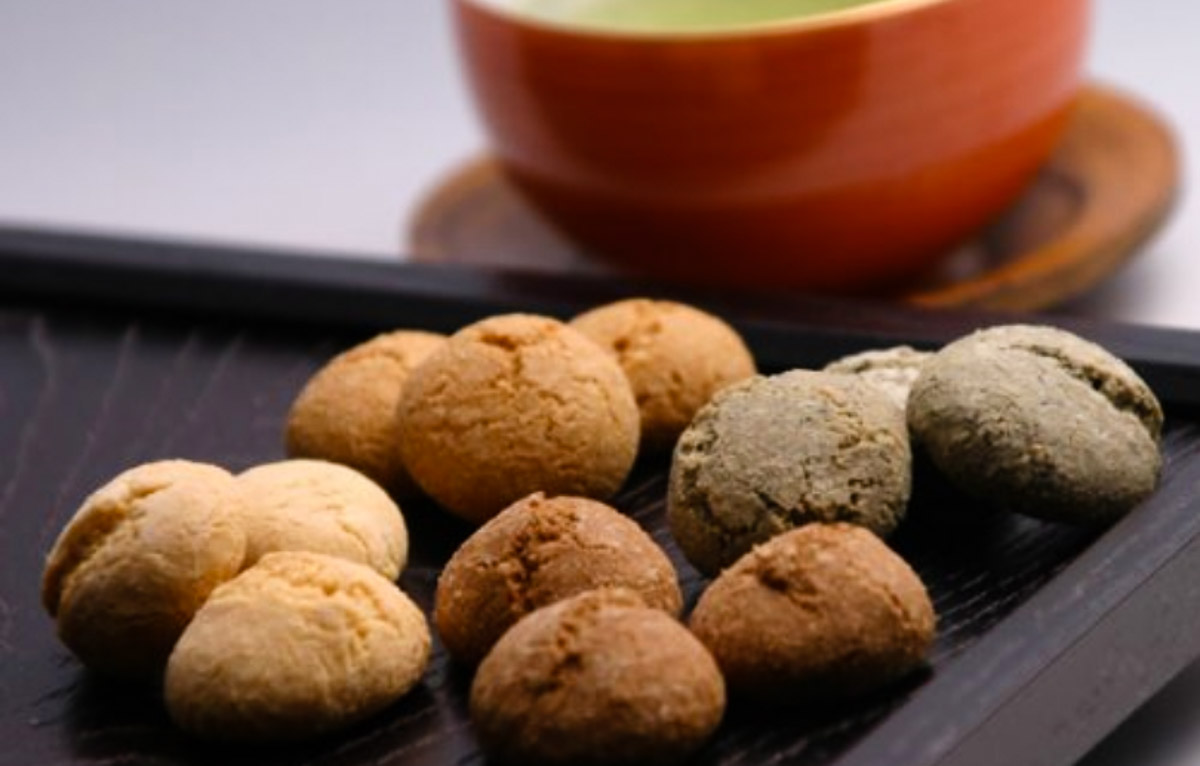 Yes, it does look and sound like the french macaron. But these little pastries are a lighter version of the french dessert, and come in unique Japanese flavours like sesame, green bean, and other seasonal produce. Worth a try for a traditional take on a modern dessert.
7) Hagi-no-Tsuki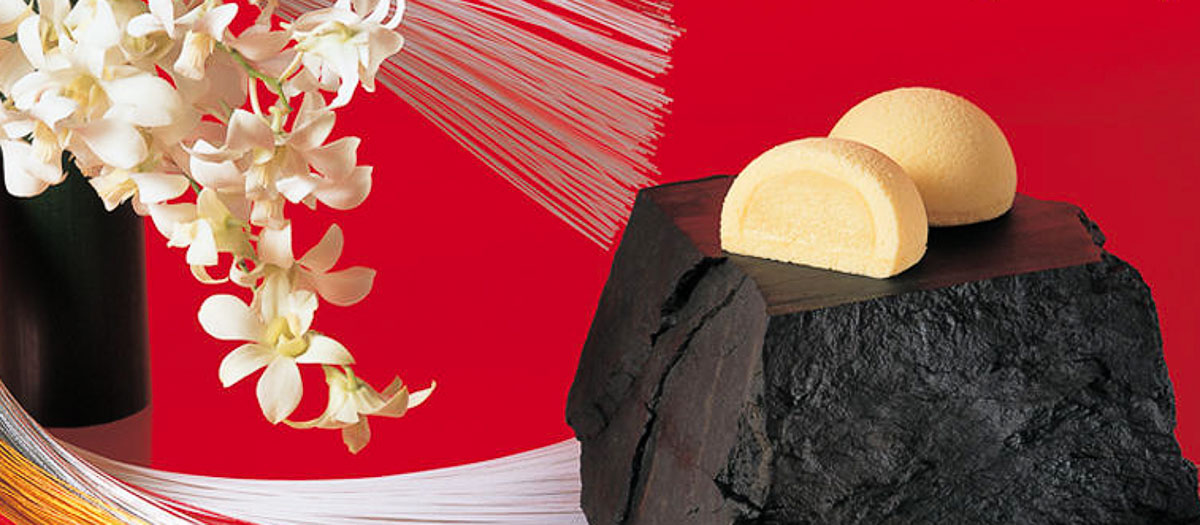 If you've tried Japanese custard, you would know that they've mastered the art of making rich, yet light tasting custards. In the miyagi prefecture, they celebrate custard along with their signature flower, Hagi (bush clover).
Yellow custard is encased in a light fluffy sponge cake and the shades of yellow are said to resemble the harvest moon. I would say harvest it whenever you see it.
8) Tama Konnyaku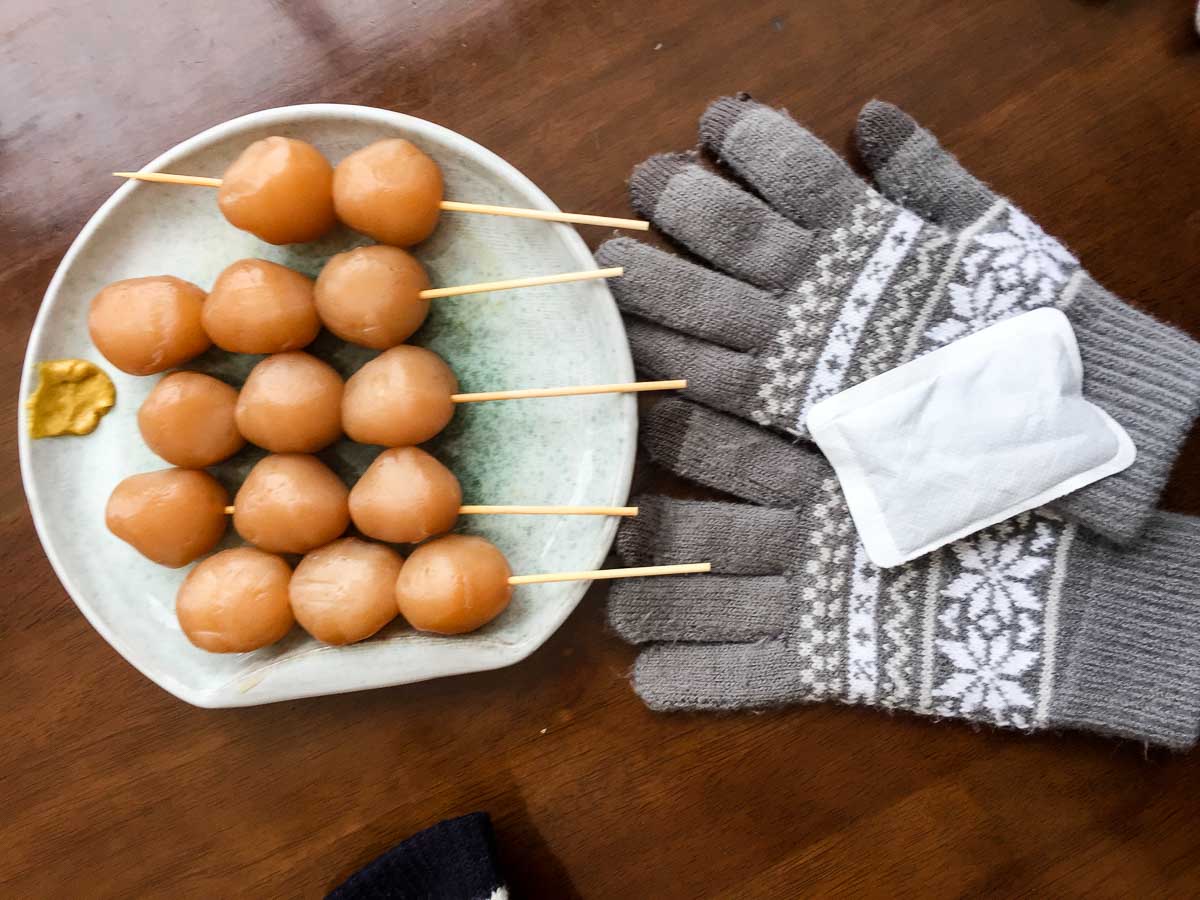 These round bundles of joy are not fishballs. They're made up of konjac jelly and boiled in shoyu broth. It has just the right balance of chewiness and crunch, and somehow is able to absorb the broth without being too salty.
These are exceptionally welcoming in cold weather, so you could bring a few packs into the office and pop it into the microwave when the aircon gets a little too cold for comfort.
9) Yamagata rice – Tsuya Hime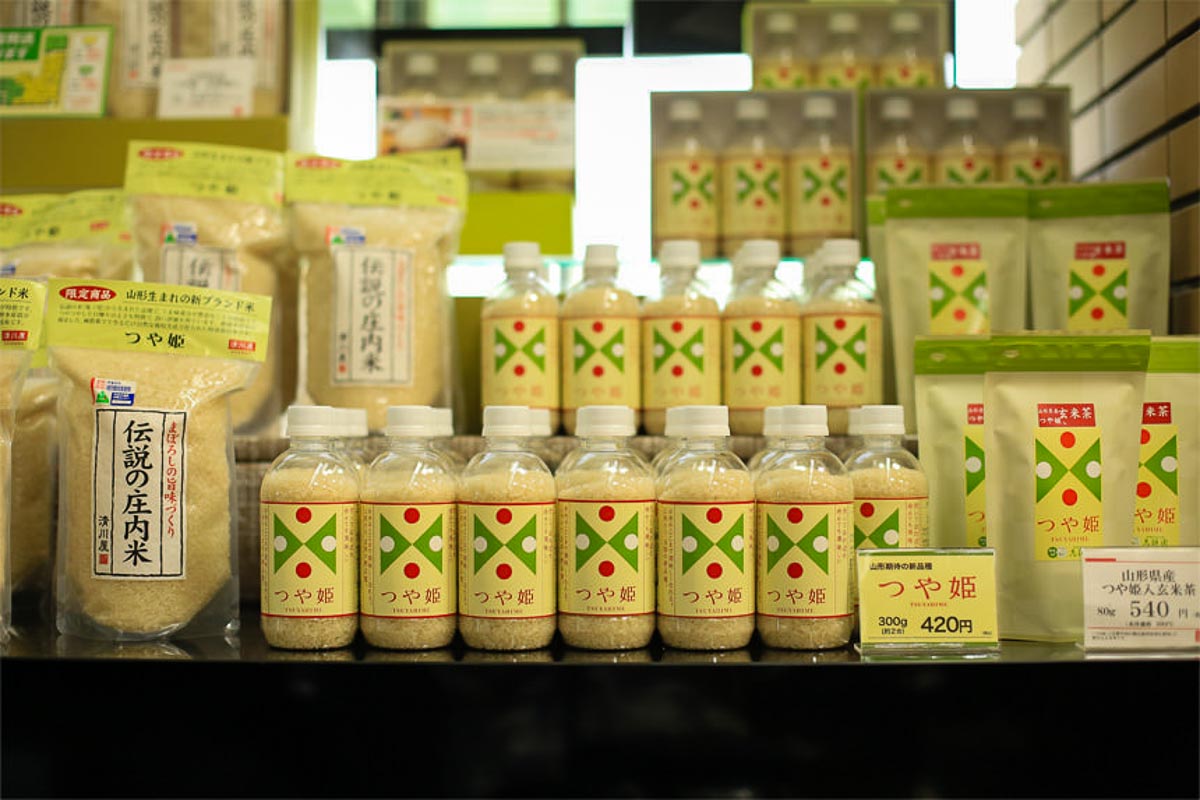 Yamagata is also known for it's white pearly rice. Tsuya Hime is a household brand that is synonymous with rice. It is one of yamagata's top few souvenirs, and comes packed in various quantities. Those packed in little bottles are not only cute, but makes it easier to pour out rice without having to worry about spilling any.
Warning: Layering slices of grilled Gyu-tan over the warm pearly Tsuya Hime rice will make you question yourself as to why you've never tried it before.
10) Oshidori Milk Cake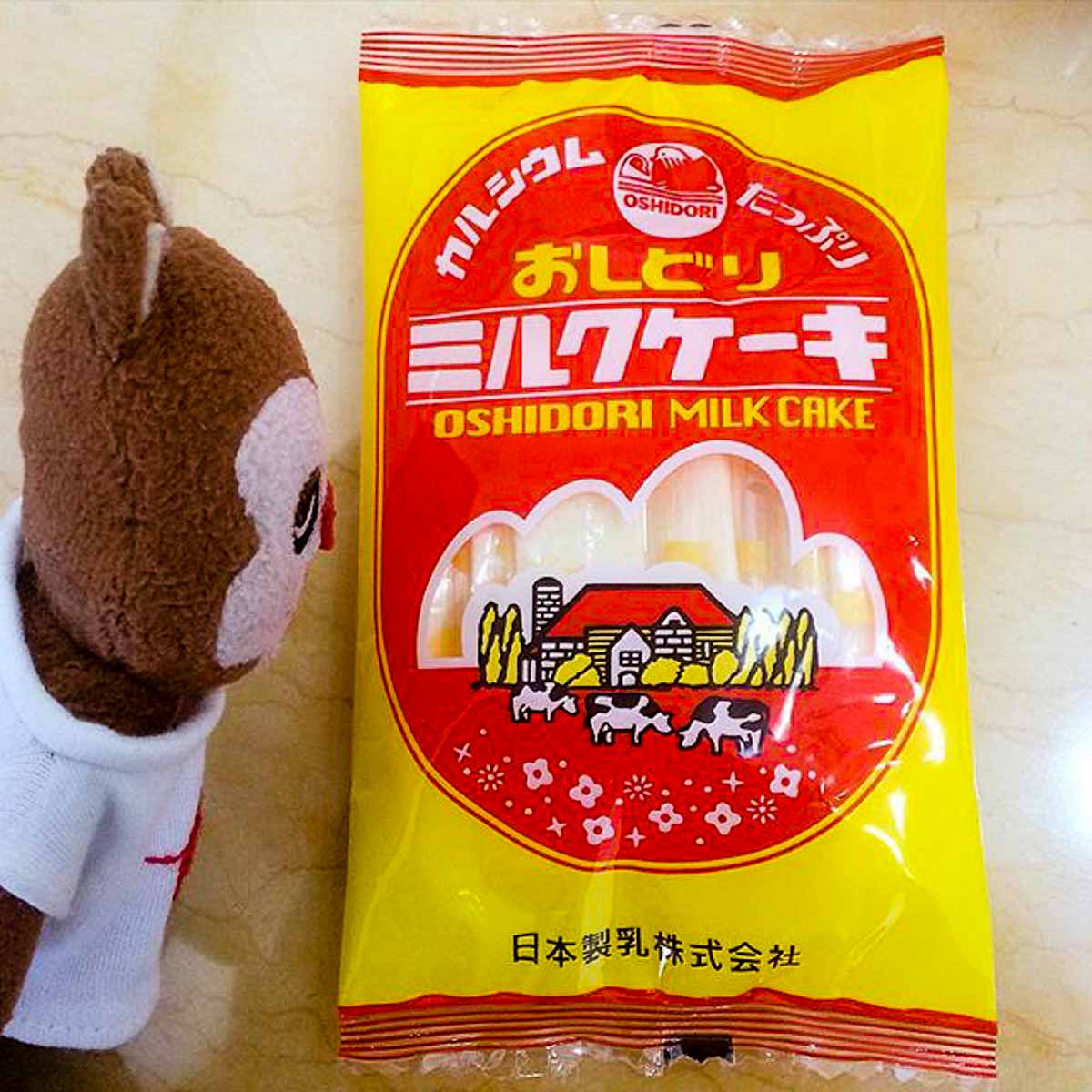 Unlike it's name, the Oshidori milk cake tastes more like a hard milk candy. Taste-wise, it is a little like Singapore's rabbit candy.
The milk cake is a traditional snack that mums carry around to make sure their kids get enough calcium. Each stick is jam packed with condensed milk, protein and calcium.
What I love about it is how it dissolves in your mouth over time and ends up tasting like solid milk.
11) Yamagata Cherry Gummy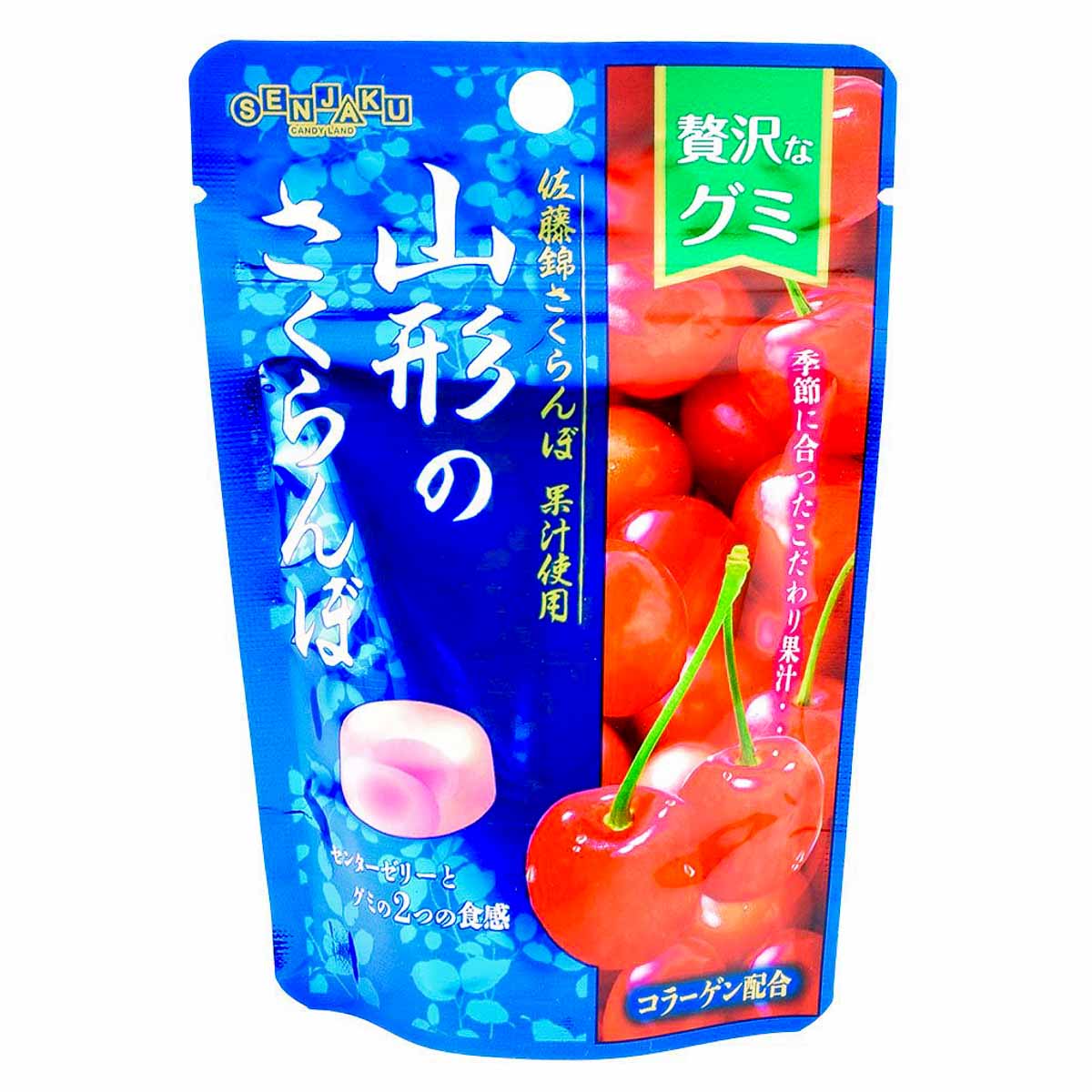 Japanese gummies are just beyond amazing. Majority of the shops in Singapore already carry the famous muscat grape gummies, but the cherry gummies are still only found in Yamagata.
Yamagata produces the best cherries across Japan, and the fresh cherries do fetch a hefty price. The gummies on the other hand, are a much cheaper investment and still captures the essence of the cherries. Chew-ly value for money.
Where to get them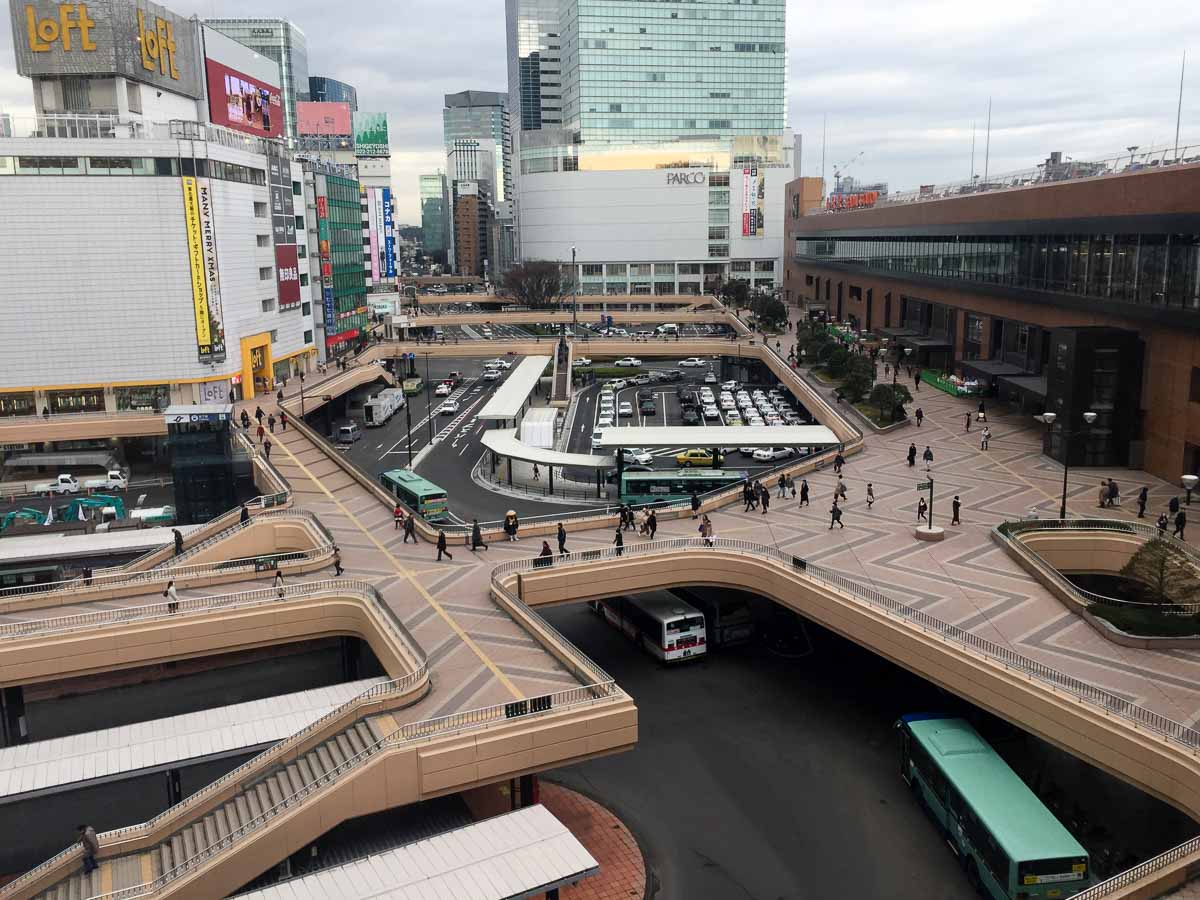 Most of these products are readily available at their respective stations and nearest airports and convenience stores, but the best place to get everything in one place, would be the basement food halls and souvenir corners of large malls.
I managed to get the bulk of my food souvenirs from the food halls of S-PAL Sendai and S-PAL Yamagata. The best bit is that the staff know wrap up the souvenirs really nicely and give you additional bags just in case the one it comes in is damaged on your flight back.
Traveling around the Tohoku region
If you're a foodie, you definitely need to take a few days to explore what the Tohoku region has to offer. We got the flexible five-day JR EAST PASS (Tohoku area) and hopped on and off the route and visited various restaurants and scenic sights as well, without having to worry about purchasing new tickets and calculating the costs.
While there is the option to purchase the five-day pass at the JR EAST Travel Service Center at Narita or Haneda airport for ¥20,000, I recommend you buy the ticket online, or at the JAPAN RAIL CAFE in Singapore as it will be cheaper than getting them in Japan itself.
This post was brought to you by JR East.