People usually plan to travel to Osaka or Kyoto for their vacations as they are more popular among tourists. However, less than an hour's pleasant ride away by train is Nara, Japan's first permanent capital. There are many things to do in Nara, but tourists usually come for two things: temples and deer.
Nara houses eight UNESCO Heritage Sites which appealed to me greatly because I enjoy appreciating different cultures and understanding their history. It is quite fortunate that most sights or attractions are proximal to each other making Nara ideal for a one- or two-trip. (Even half a day is possible if you're quick!)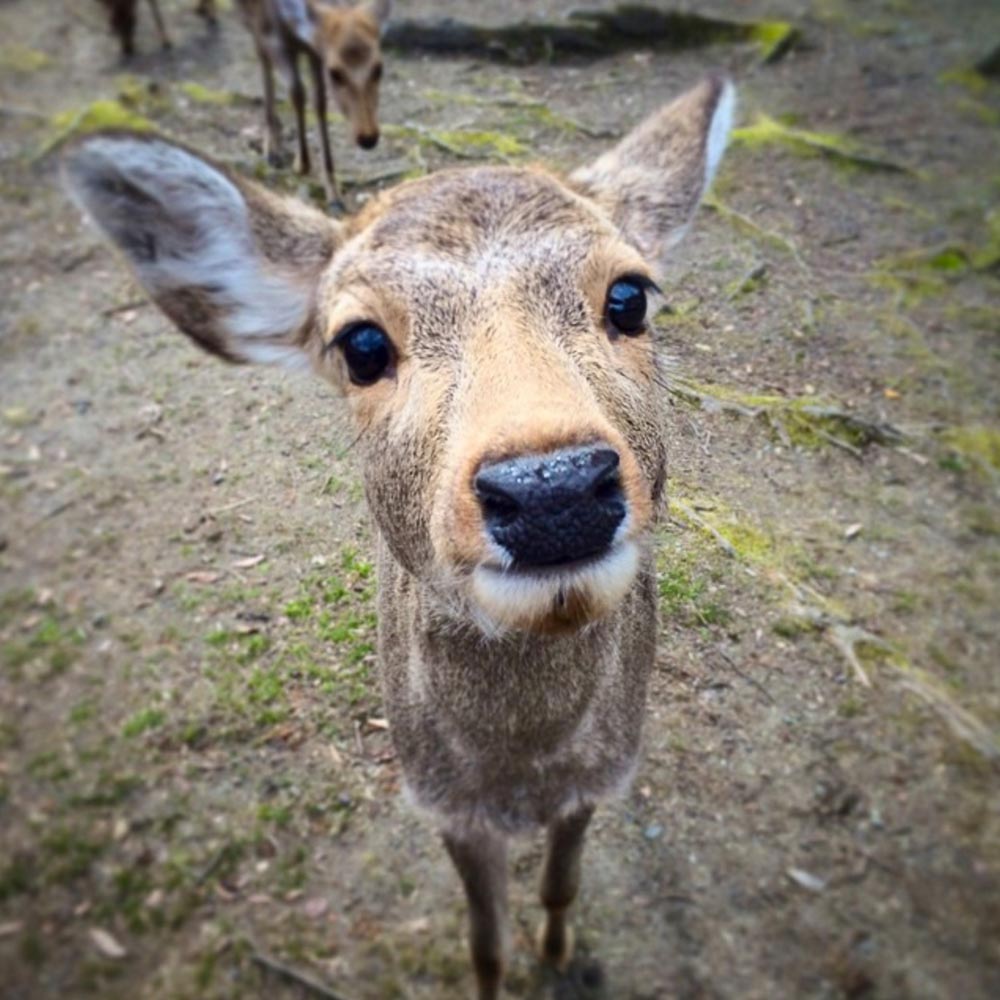 Directions to Nara
Tourists typically arrive at Nara from nearby Osaka or Kyoto (28 and 35 km away respectively) by train. As I was staying in Osaka and near JR Osaka Station, I took the Yamatoji Kaisoku express from JR Osaka Station to JR Nara Station and for about only SGD$10. The journey took only 50 minutes and trains depart quite frequently. When I do day trips out of my primary city of stay, I try to make most of the day by waking early AND leaving early.
Upon arriving at JR Nara Station, there are many free brochures and maps available for tourists. However, be wary that these maps are illustrations and tend not to be drawn to scale. There are also signs pointing to bike rental shops. I personally prefer walking around so I can enter shops, take in more of the sights and I do not have to frequently lock the bicycle. Luckily, most of the attractions are near to each other.
Things to do in Nara
(1) Kofukuji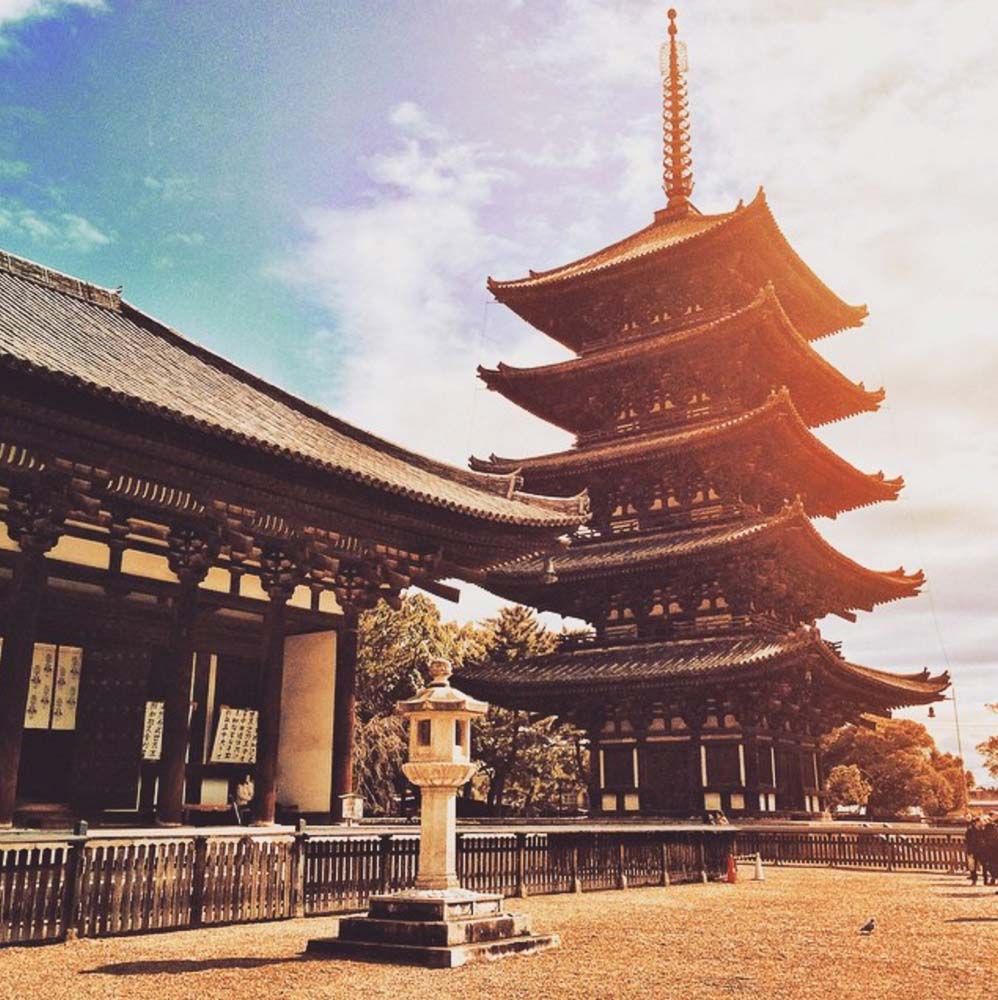 First stop was Kofukuji (興福寺, Kōfukuji), about 15 minutes away. This temple was built in the year 710, about the same time as when Nara was established as the capital. It is of historical importance as it used to be owned by Japan's most powerful family clan, Fujiwara.
In general, tourist centres in Japan are very well equipped. Besides service staff he one in Nara has free Wi-Fi and free hot and cold green tea.
(2) Todaiji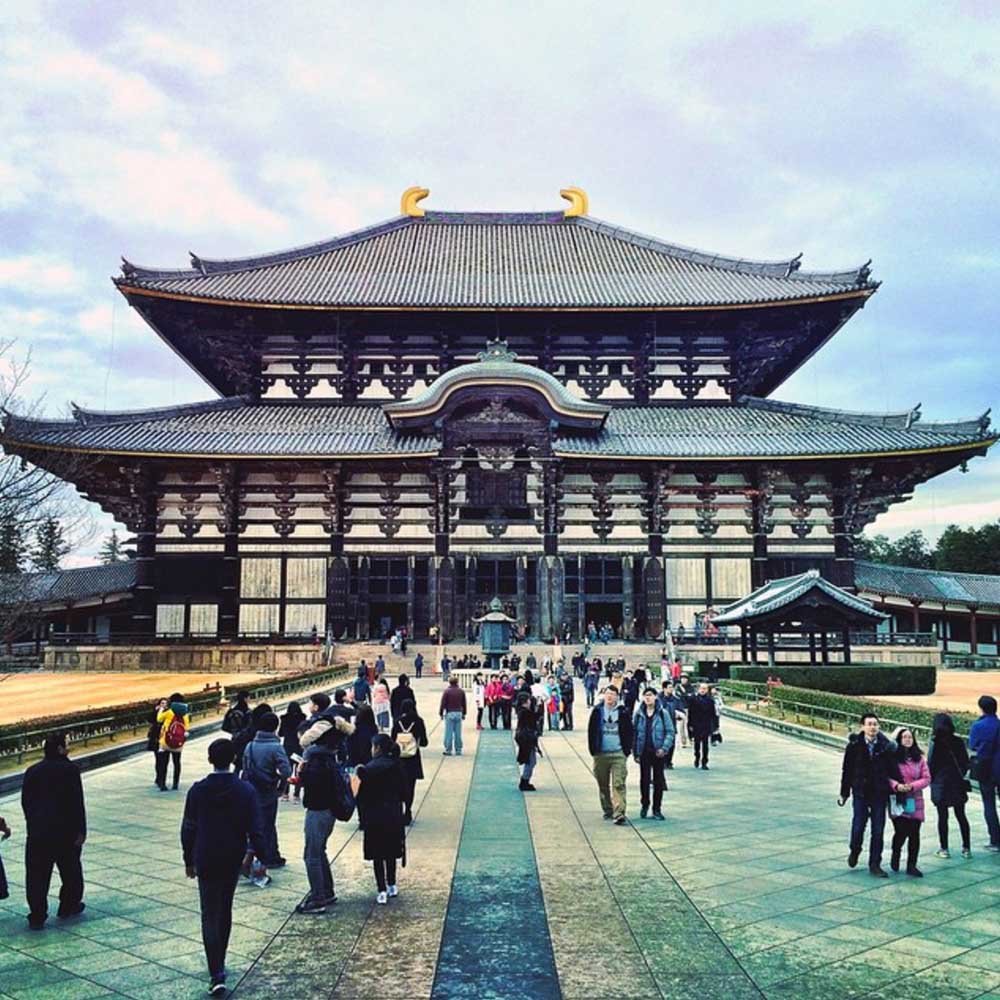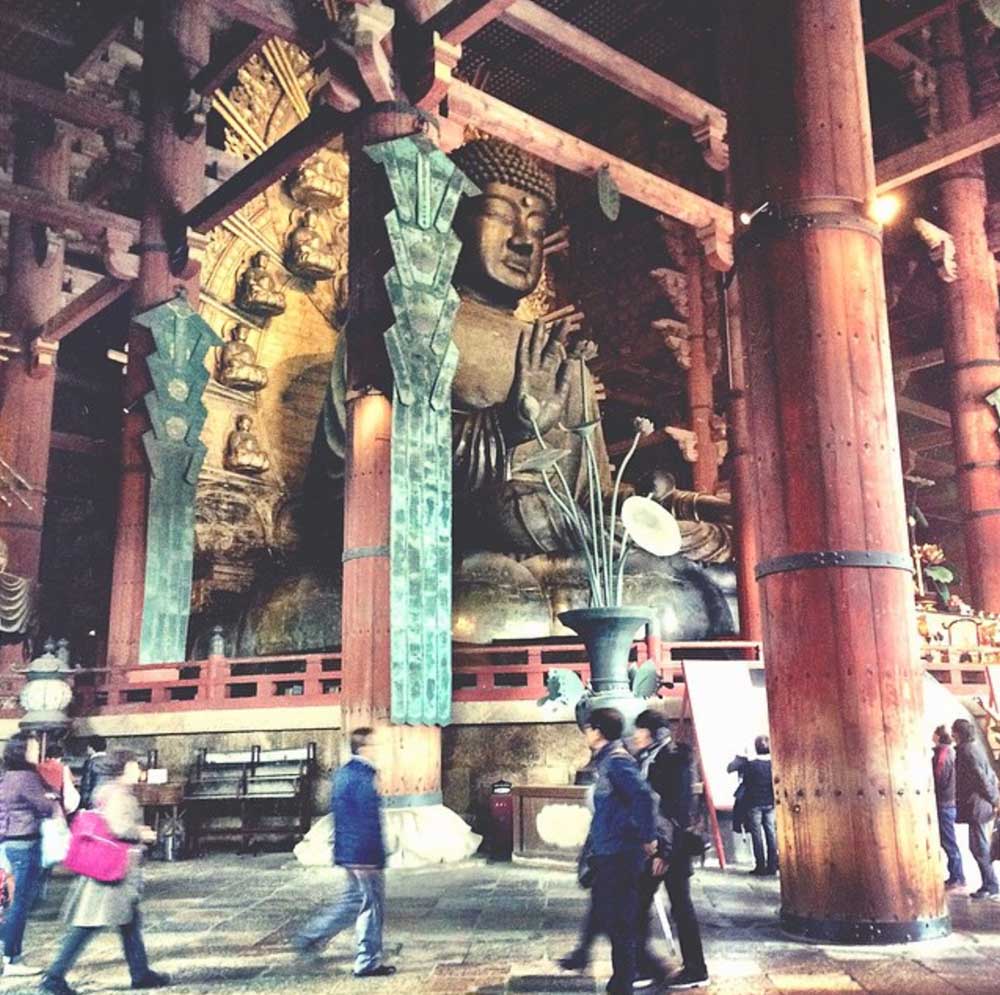 Tōdaiji is a huge wooden temple which was once part of the powerful Seven Great Temples and currently houses the world's largest bronze Buddha statue. (It's huge! Believe me!).
The Buddha Vairocana is commonly known as Daibutsu. The bronze and copper statue weighs 250 tons and is 30 meters tall.  The temple is listed as a UNESCO World Heritage Site and one of the most famous temples in Japan.
(3) Kasuga-taisha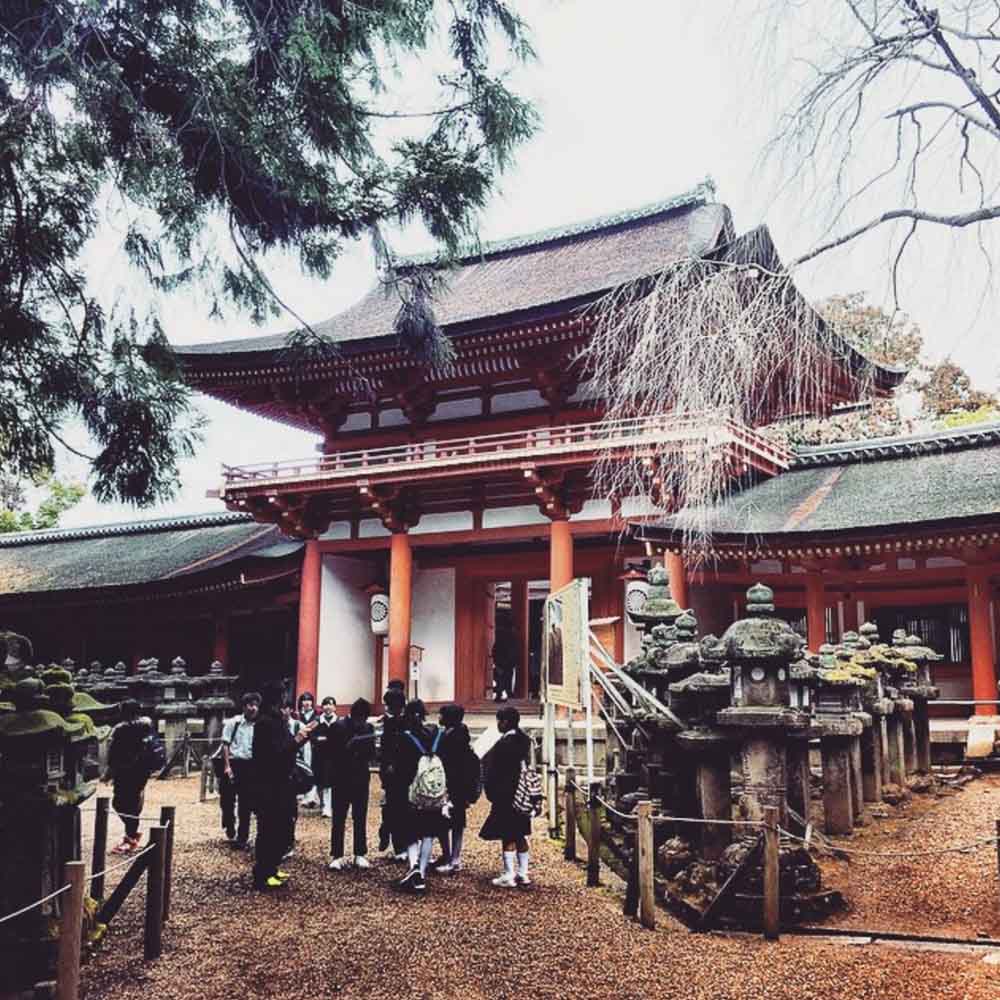 Kasuga-taisha is a shrine of the Fujiwara family. The most prominent features would be the bronze and stone lanterns that lead to the shrine. The shrine is located next to the Kasuyagama Primeval Forest, a UNESCO World Heritage site.
Besides the 3,000 stone lanterns which lead to the Kasuga-taisha, there are many more lanterns in its interior, including lit ones in the dark rooms for meditation.
(4) Deer Park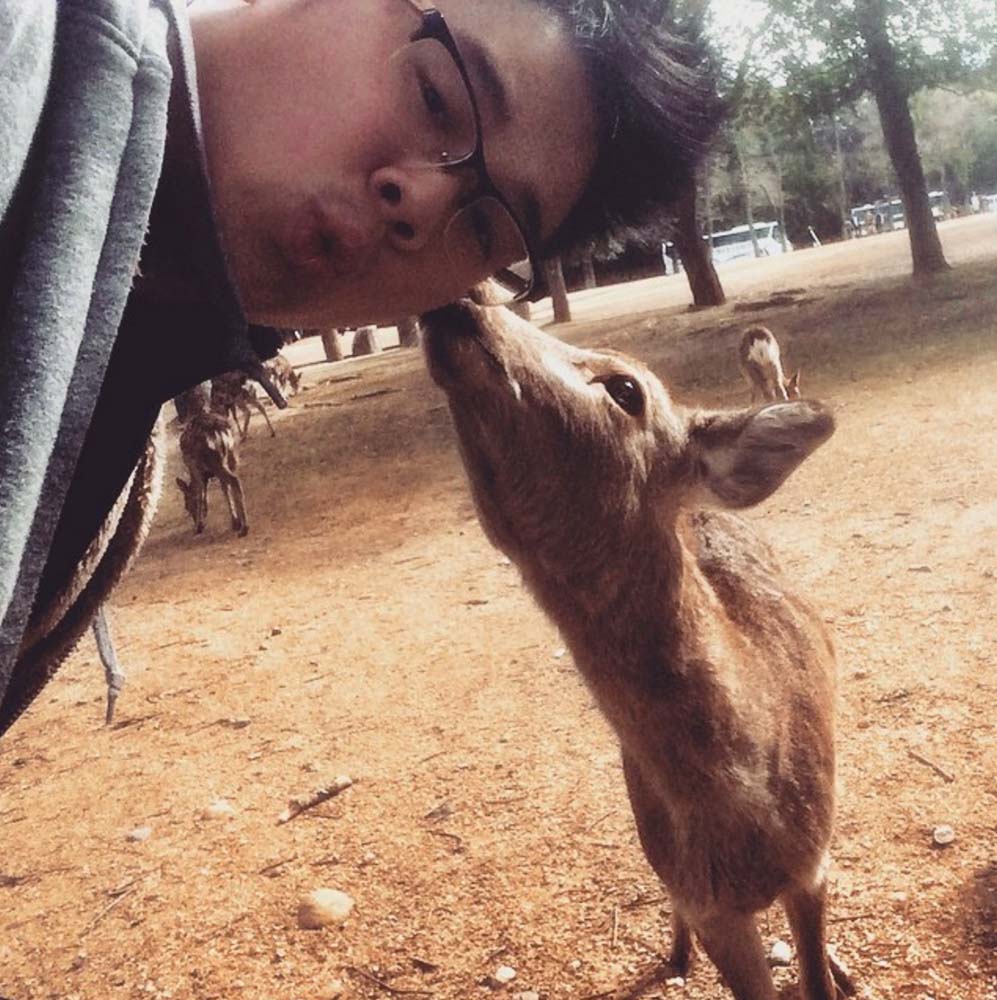 There are over 1,200 Sika Deer currently inhabiting the park. The deers were considered divine and sacred and killing one would be a capital offence punishable by death until 1637. They are now designated as national treasures and are protected.
The deers are very used to human interaction so don't be surprised if they come up to you!
(5) Feast on Japanese Food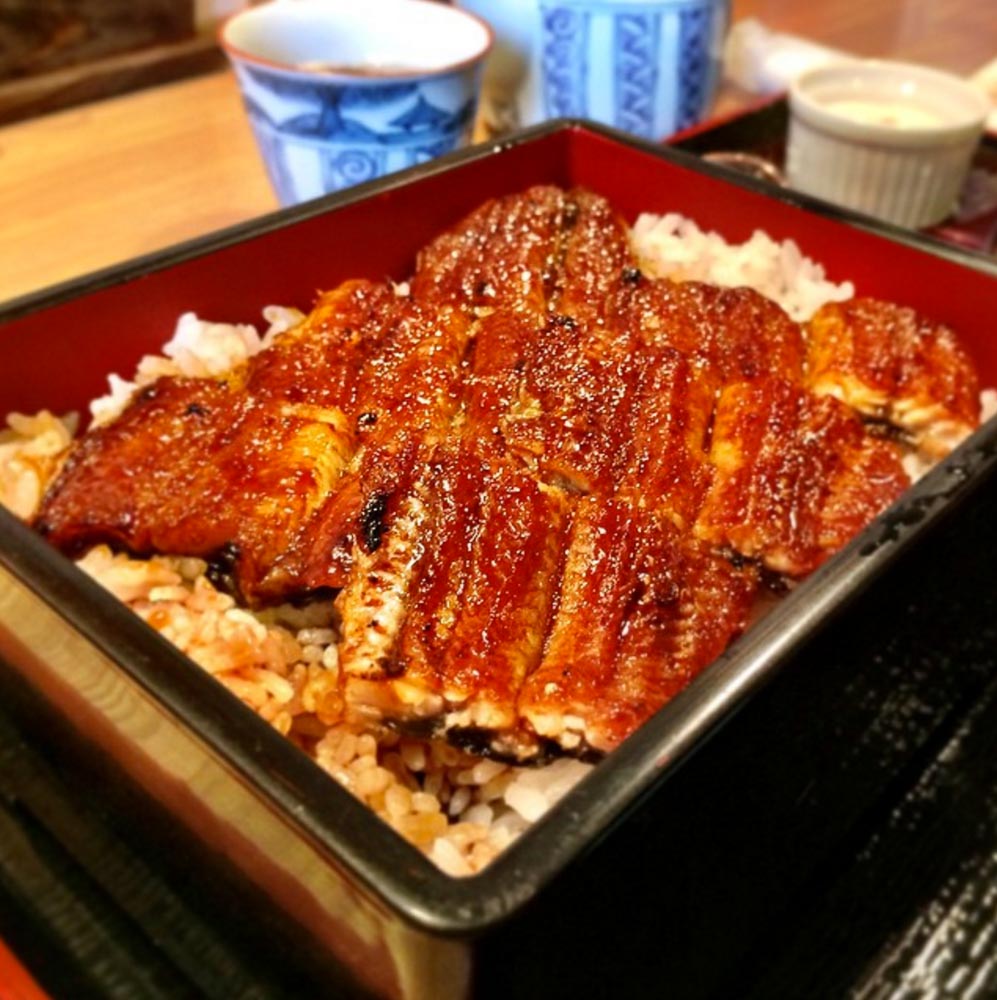 Unagi lunch. This was my first meal in Nara. A kabayaki-don made with fresh tokujyu unagi grilled over an oak charcoal fire and glazed with a secret sauce.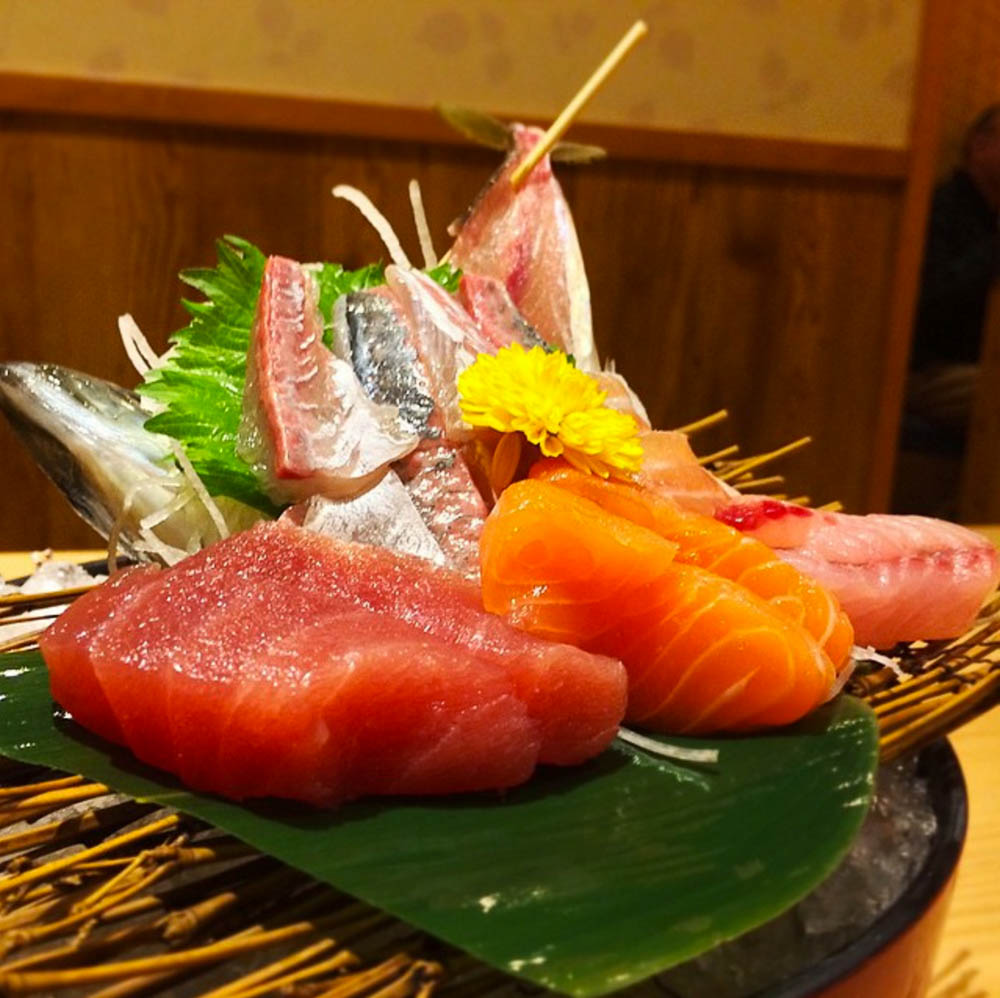 Chef's selection of sashimi. So fresh that it melts and fuses with your mouth. Best part is that it's only S$12!

There's a lot more to eat, but I'll let you discover them for yourself.
Any other notable things to do? Drop your suggestions in the comments below!
Like what you're seeing? Share, like, subscribe and follow more of our adventures on Facebook or Instagram! 
Cover Image credit: TravelReportage