PSA: All Covid-19 requirements in London have been scrapped as of March 2022 — meaning it's business as usual, no pre-departure tests, quarantine or arrival forms! 🥳 Here are the best things to do in London, plus travel tips at the end.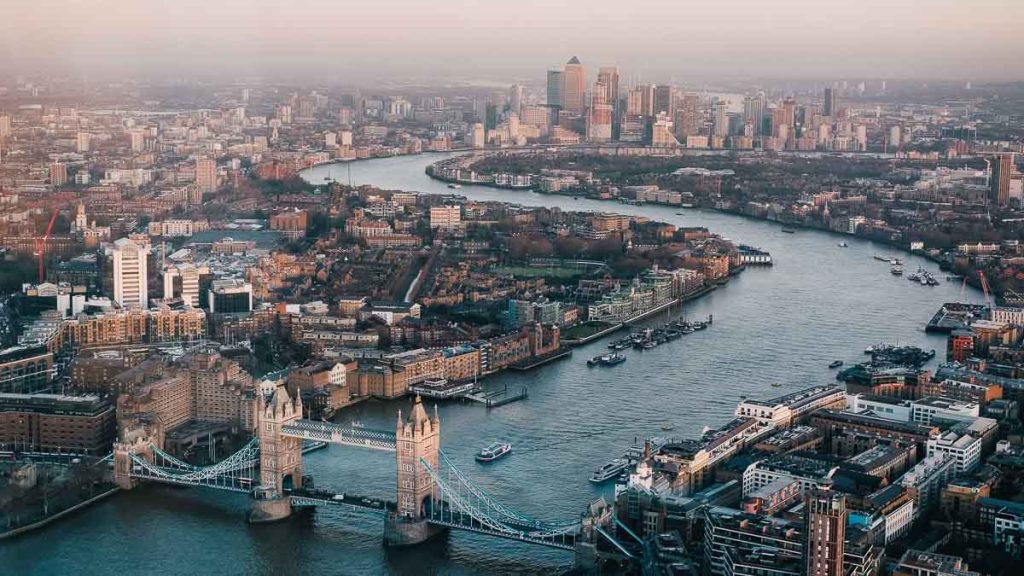 Photo credit: @bendavisual via Unsplash
Buckingham Palace, Borough Market, the British Museum — that's all I could fit into my first London itinerary. It was sufficient, given that it was just two days before hitting other cities like Bristol, Bath, and Brighton.
Four years later, I got the chance to revisit London. This time for a month! It allowed me to slow down and really get to know the city better.
A month later and I still feel like I've only scratched the surface. There are countless weekend markets, musicals running everyday, free museums… after my second visit, I can confirm that London is one of the most lively cities I've ever been to.
If it's your first time in London — here are some of my favourite recommendations:
1) Warner Bros. Studio Tour London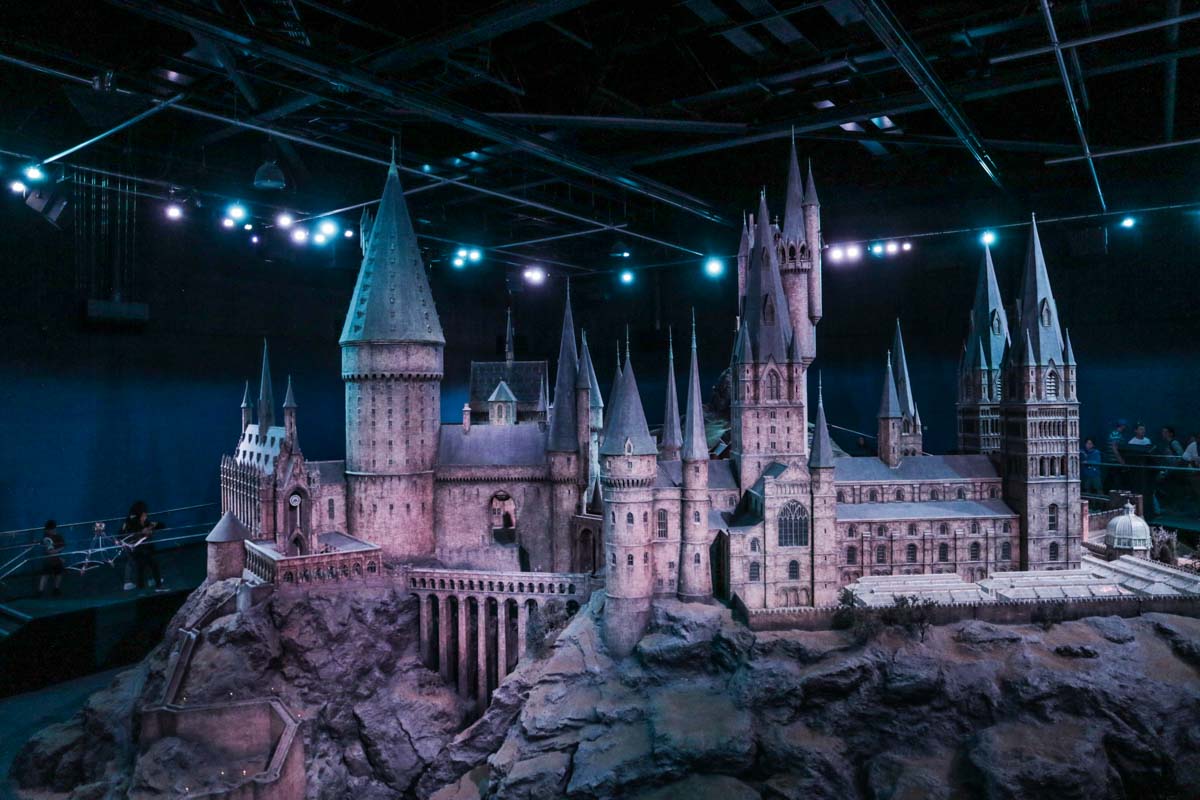 Despite being about an hour out of London, city — the Warner Bros. Studio Tour London had to be number one on the list. (especially for the Potterhead who can recite several scenes from memory — a.k.a me)
The average visit lasts 3.5hrs, but I spent double the amount of time there. There's so much to take in — actual movie sets, original costumes and props, and behind-the-scenes footage!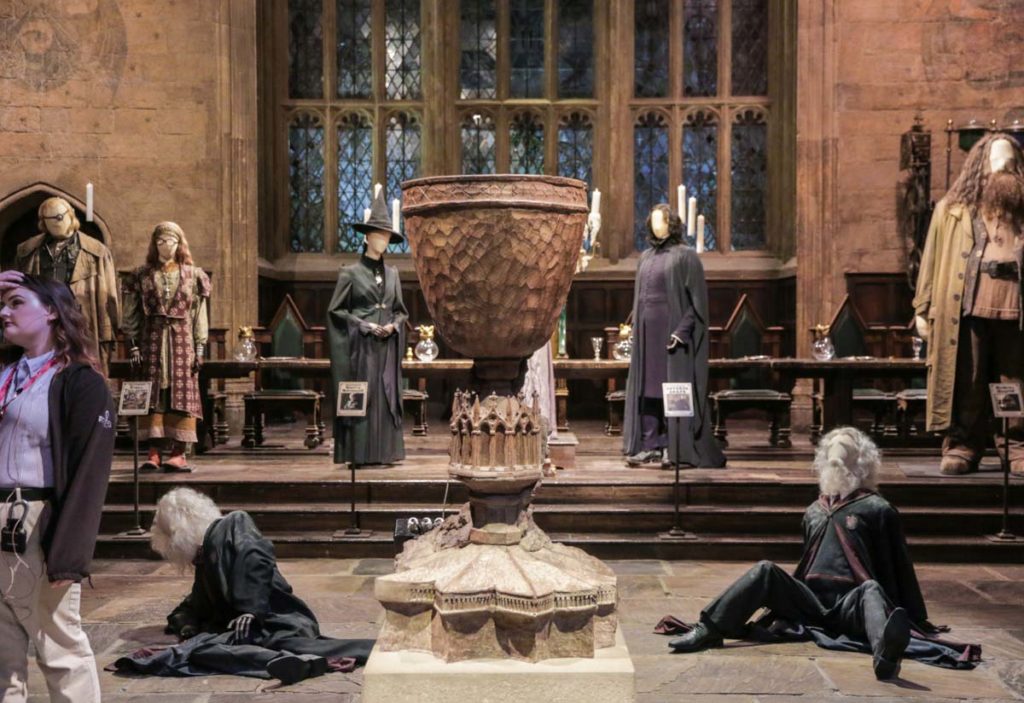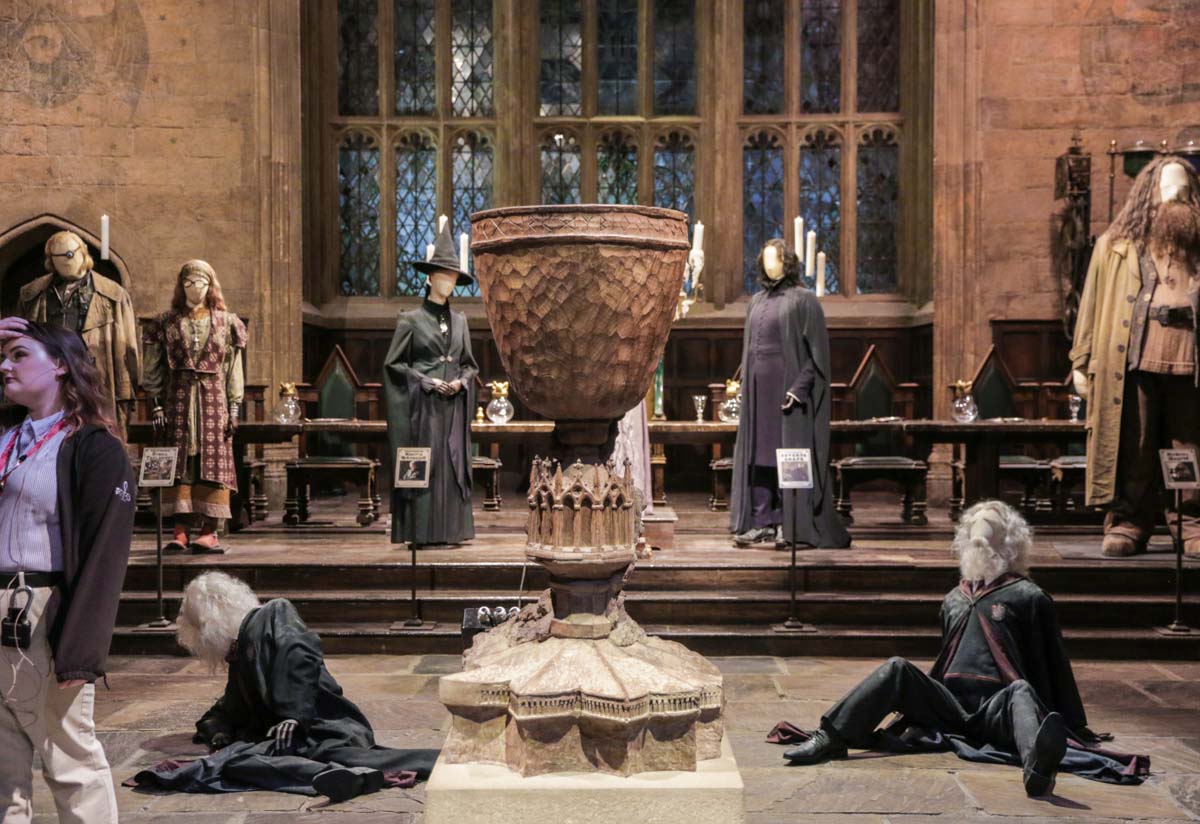 From the iconic Great Hall where Harry and gang got sorted into their houses to Diagon Alley where they picked up school supplies, the tour is definitely worth the money if you're a fan.
*Pro-tip: Book your tickets way in advance — entry is via time slots and we'd recommend choosing the earliest for ample time to explore!
Cost: From £49.95 (~S$91)
Opening hours: 9:30AM – 8PM (Weekdays), 8:30AM – 10PM (Weekends)
How to get there: Take the West Coast Main Line to Watford Junction station, then a 15min shuttle bus (incl. in ticket)
Read also: Harry Potter London Itinerary: The Quintessential Guide To 4 Days in London for All Potterheads
2) Thrift Shopping at Brick Lane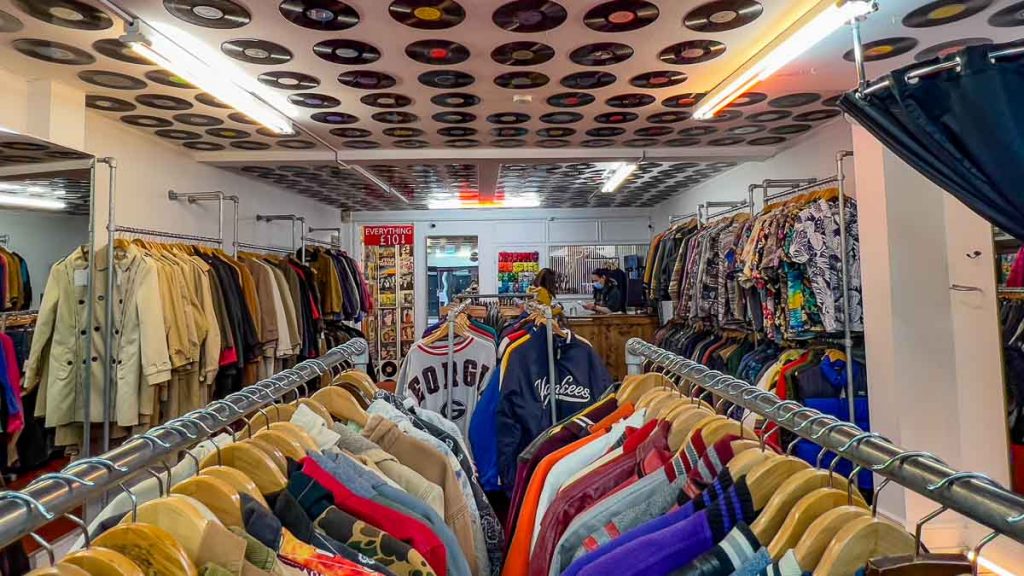 Brick Lane is an edgy, youthful neighbourhood in East London. We visited on a Saturday and were greeted by streets lined with murals and graffiti; buskers beatboxing and food carts dishing out hot meals.
Besides the main street, there are several markets to check out — you could easily spend a full day here and still not cover everything.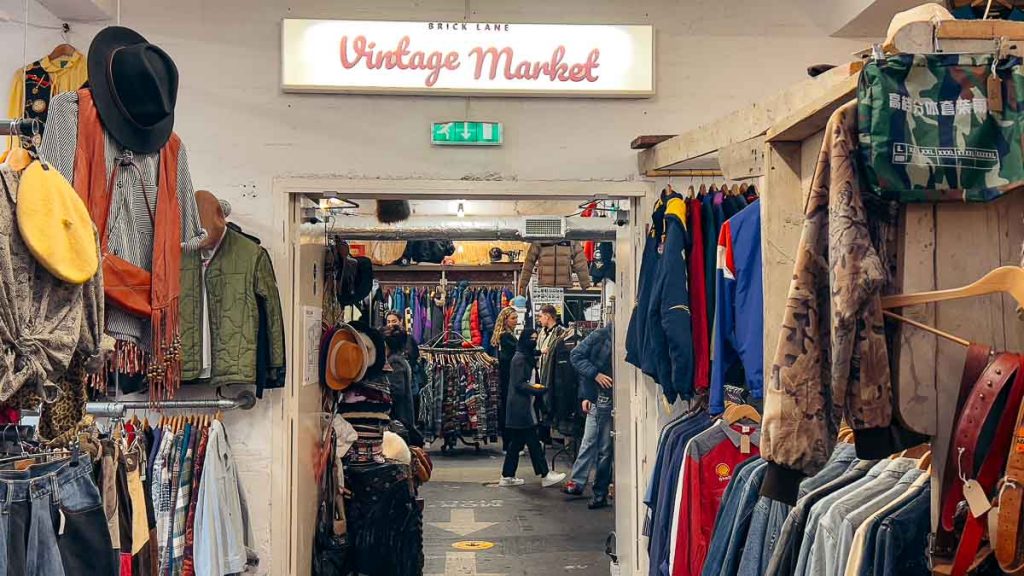 There are a lot of vintage and thrift shops in Brick Lane — and the prices range quite a bit too! Some shops sold secondhand sweaters for £10, and some offered more unique pieces for £150. The Brick Lane Vintage Market is one such place that's a little more upmarket, but still really fun to explore!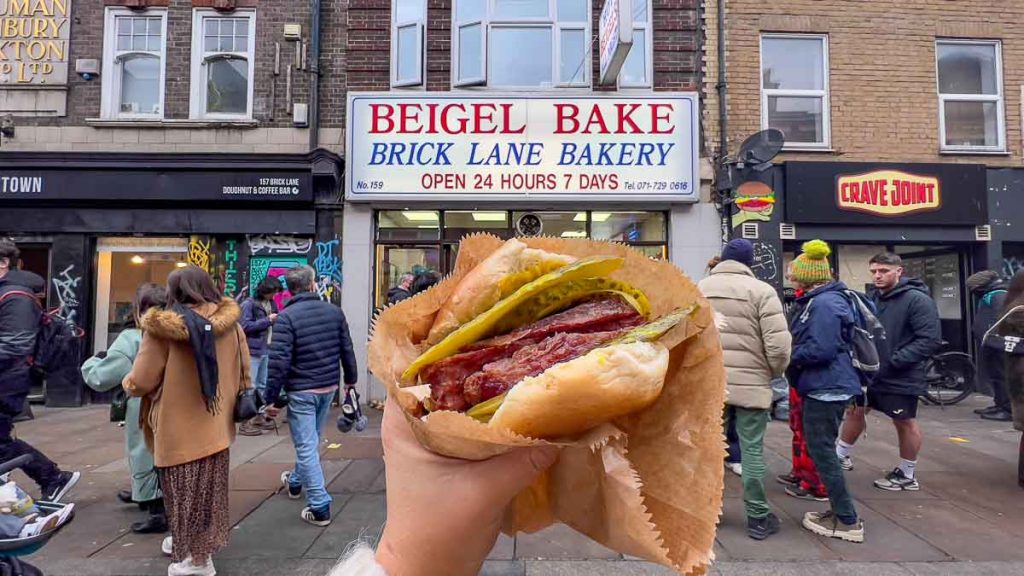 Food-wise, there's a lot to be excited about. Like the famous Beigel Bake salt beef beigel (£5.50) that's been around 1974! For more options, head to Upmarket (above Brick Lane Vintage Market) and the Old Spitalfields Market.
Opening hours: Different markets have different opening hours, but most open from 10AM – 5PM
How to get there: Take the District, Hammersmith or City line to Aldgate East station, walk 11min
3) Catch a Musical at West End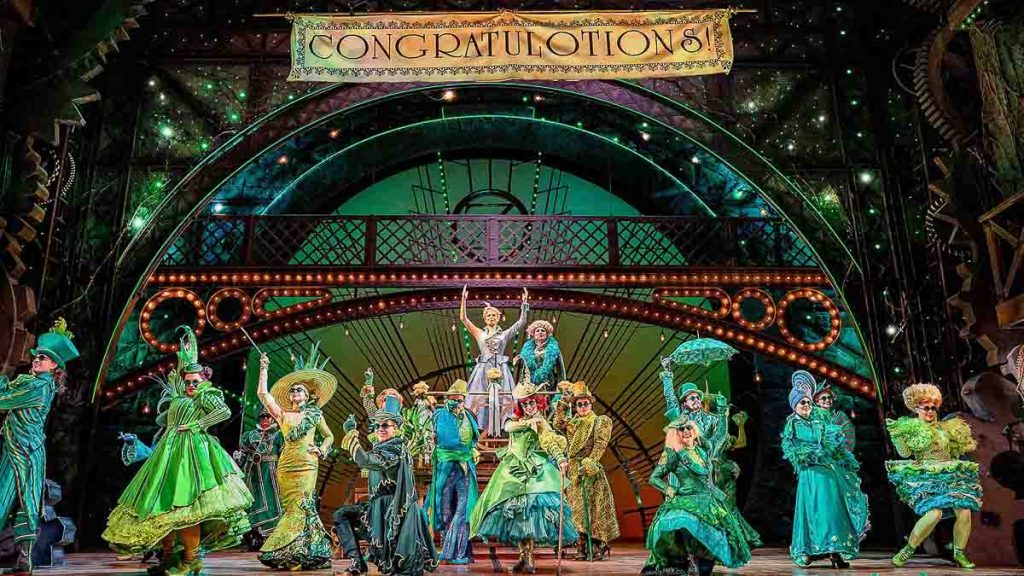 Photo credit: Wicked
When in London, you've got to watch a musical. London's West End is home to dozens of award-winning musicals, with shows playing every night.
Popular musicals include Wicked, The Book of Mormon, Mamma Mia! and The Phantom of the Opera. I managed to catch three musicals during our month-long stay in London — and The Book of Mormon is my favourite! It's satirical, witty, and just insanely entertaining.
*Pro-tip: Afternoon and weekday shows tend to be cheaper!
4) Panoramic Views from Sky Garden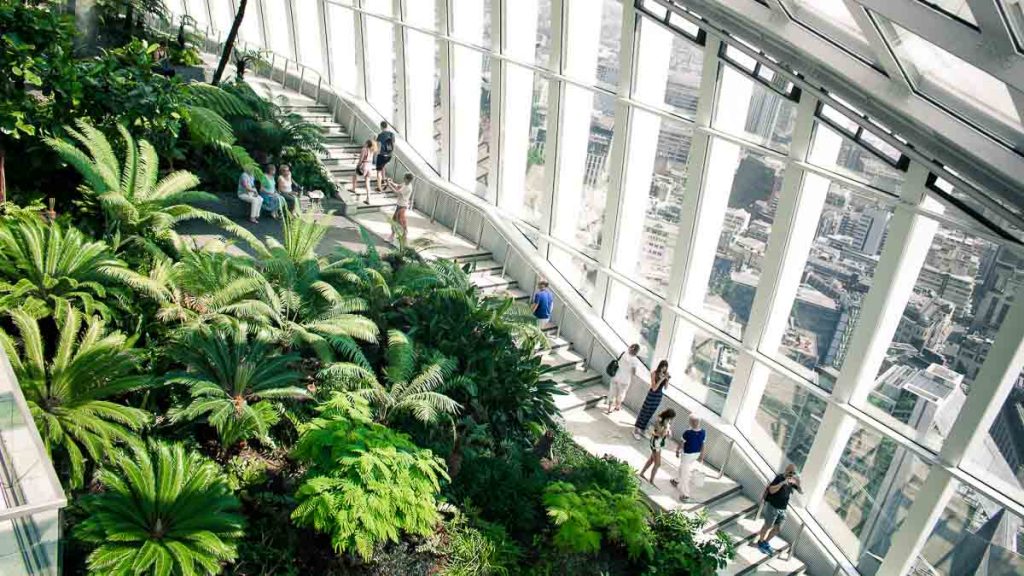 Photo credit: @hellolightbulb via Unsplash
Several friends recommended a trip to the Sky Garden for the best views of London. This 38-storey building is home to London's highest public garden, and the entrance is free!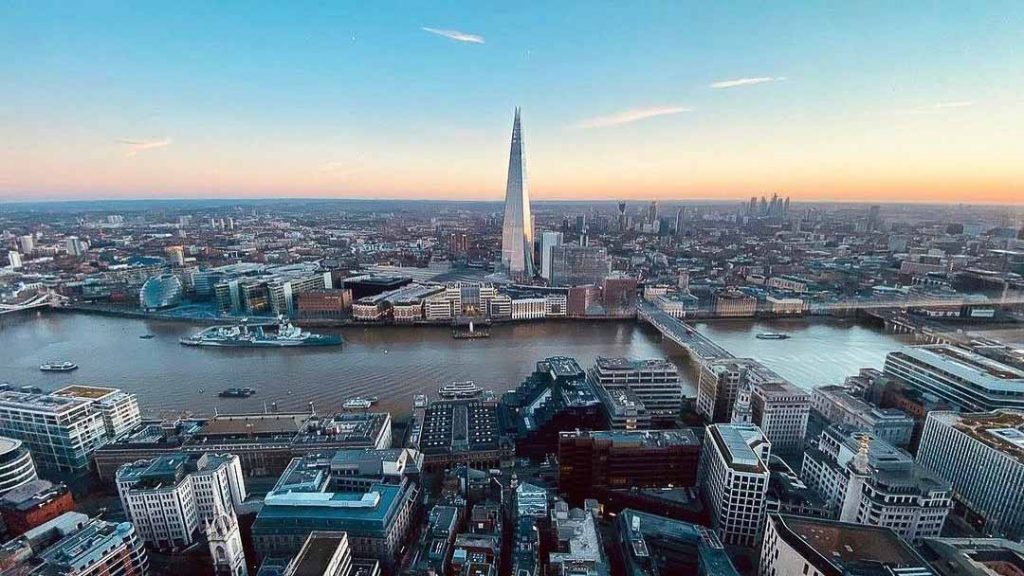 View from the Sky Garden. Photo credit: @thechrisbatch via Instagram
Tickets are released every Monday and get snatched up really quickly, so book as early as possible (three weeks in advance!).
Entrance fee: Free
Opening hours: 10AM – 6PM (Mon – Fri), 11AM – 9PM (Sat – Sun)
How to get there: Take the District or Circle Line to Monument station, walk 3min
5) Camden Market and Primrose Hill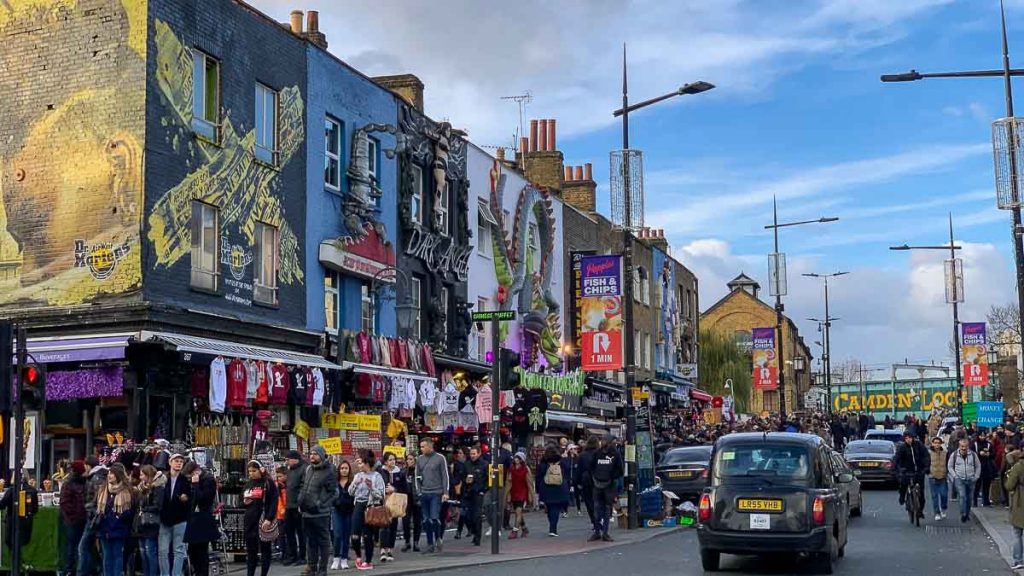 Photo credit: @hertwashere via Unsplash
Camden Market is a bustling area of over 1,000 stores selling everything from street food to vintage fashion.
The outdoor section sees mainly street food stalls offering more than just British favourites. I had a tough time deciding what to have for lunch — choices include Hawaiian poke bowls, fresh Italian pasta, and American hotdogs.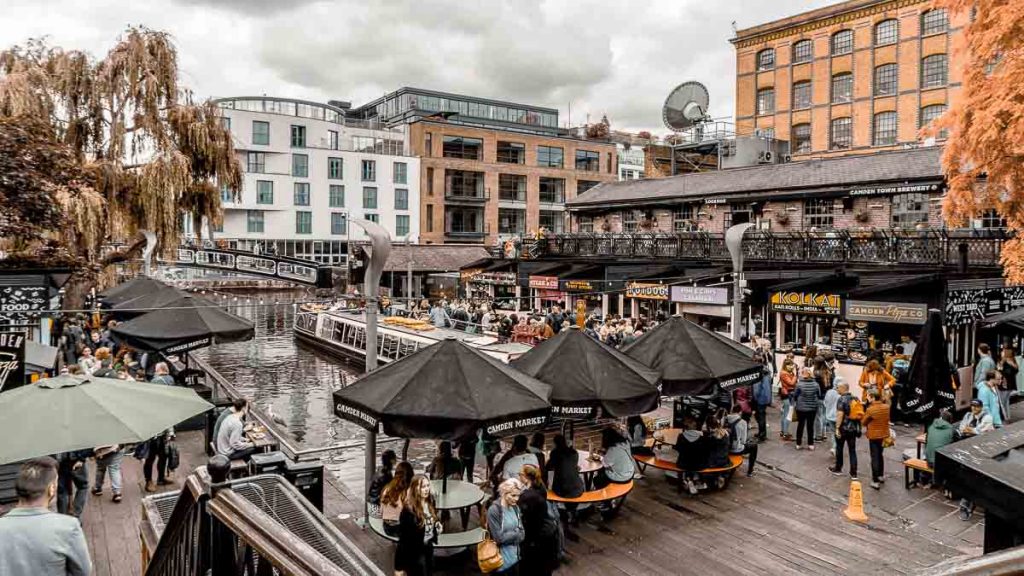 Photo credit: @iermartinez via Unsplash
Indoors is where the shops are at! Local artisans are selling handmade leather goods and jewelry, friends are rummaging through thrift shops; there's even live music at a few bars.
*Pro-tip: Camden Market gets really crowded during mealtimes. Order takeaway and walk 9min to Primrose Hill in Regent's Park to enjoy your food! It's one of the best viewpoints in London, with unobstructed views of the city skyline.
Opening hours: 10AM – 6PM
How to get there: Take the Northern line to Camden Town, walk 5min
6) Museum-Hopping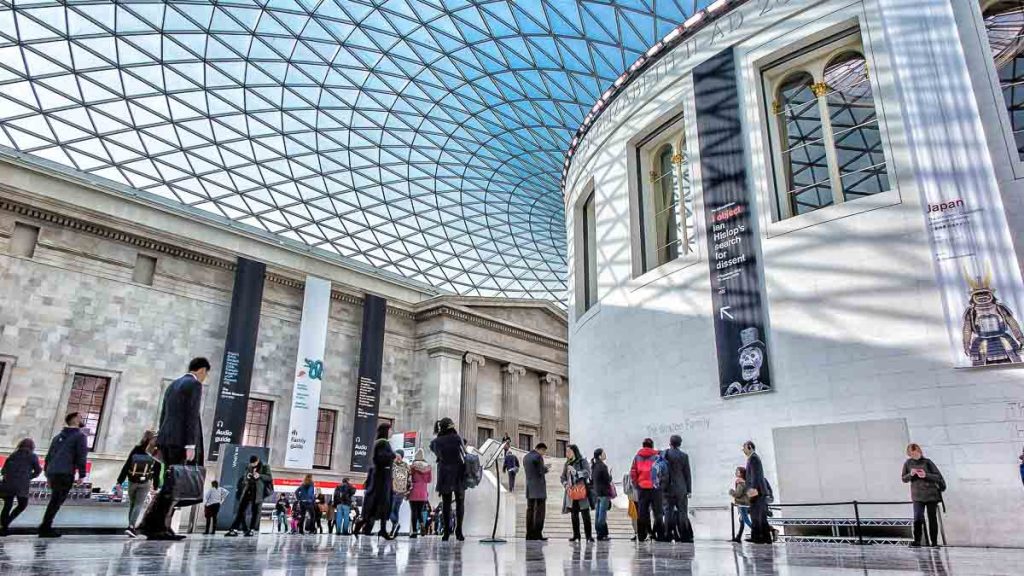 Photo credit: @nico86 via Unsplash
One of the best things to do in London is to visit a museum. And if you need another reason: Entrance is FREE for most museums. You just gotta pre-book a slot online!
The British Museum was first on my list as it was featured in Night at the Museum: Secret of the Tomb. The modern interior architecture was an attraction in itself, and the main exhibits include the Egyptian sculpture gallery and Roman empire display.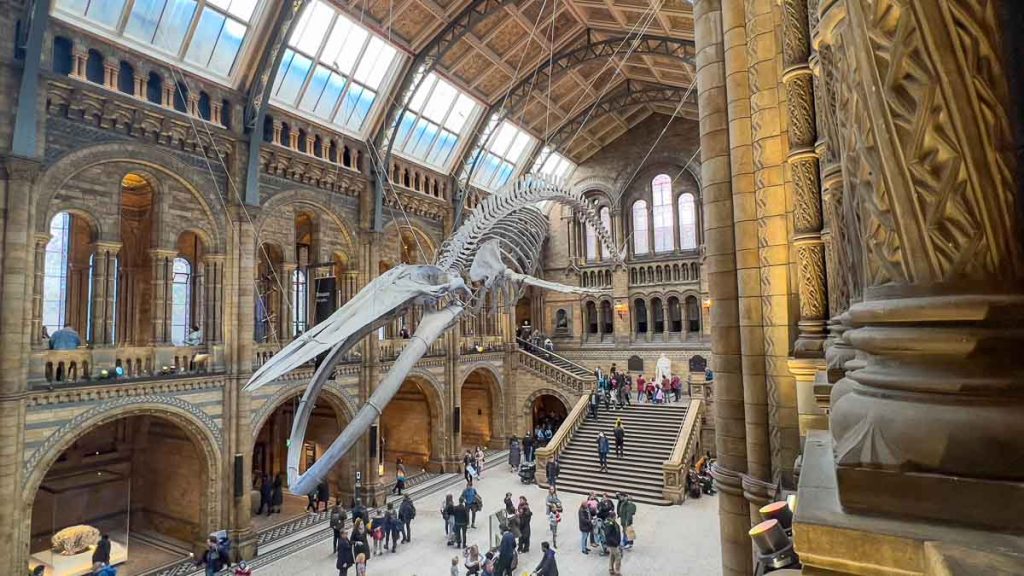 Step into the Natural History Museum and be greeted by a 25.2m-long blue whale skeleton!
Another museum worth checking out is the Natural History Museum. The focus here is on the natural world and evolution — all the way back to the time of dinosaurs.
7) Buckingham Palace and Hyde Park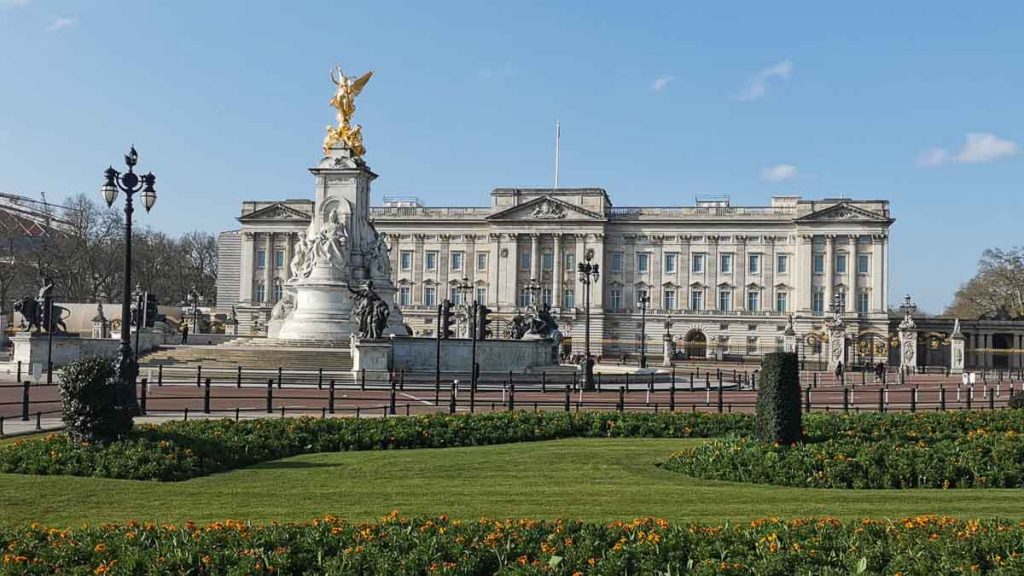 Photo credit: @francaisalondres via Unsplash
Buckingham Palace is the official residence of the royal family and is one of London's most recognised landmarks. This palace complex has been around 1703 and now has almost 800 rooms.
One of the best (free!) things to do here is watching the changing of guards outside Buckingham Palace. It happens at 10:45AM every Monday, Wednesday, Friday, and Sunday — I'd suggest coming early to reserve a good spot as it gets crowded.
Entrance fee: £30 (~S$55)
Opening hours: 9:30AM – 7:30PM, Last entry at 5:15PM (Jul – Aug), 9:30AM – 6:30PM, Last entry at 4:15PM (Sep – Oct)
How to get there: Take the Circle or District line to Victoria or St. Jame's Park station then walk 11min
8) Notting Hill and Portobello Market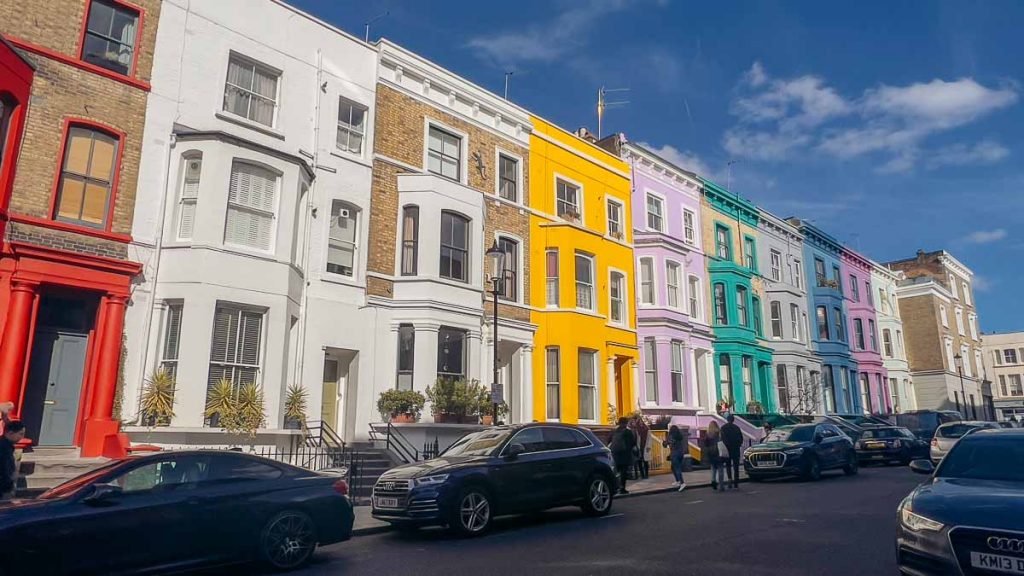 If the name Notting Hill sounds familiar, you might have gotten the reference from the famous 1999 romantic comedy, starring Huge Grant and Julia Roberts!
This upscale neighbourhood in West London houses iconic filming locations including the colourful houses along Lancaster Road, The Notting Hill Bookshop, and the Blue Door.
*Pro-tip: The best day to visit is Saturday — when all the street stalls are open. The market isn't open on Sundays.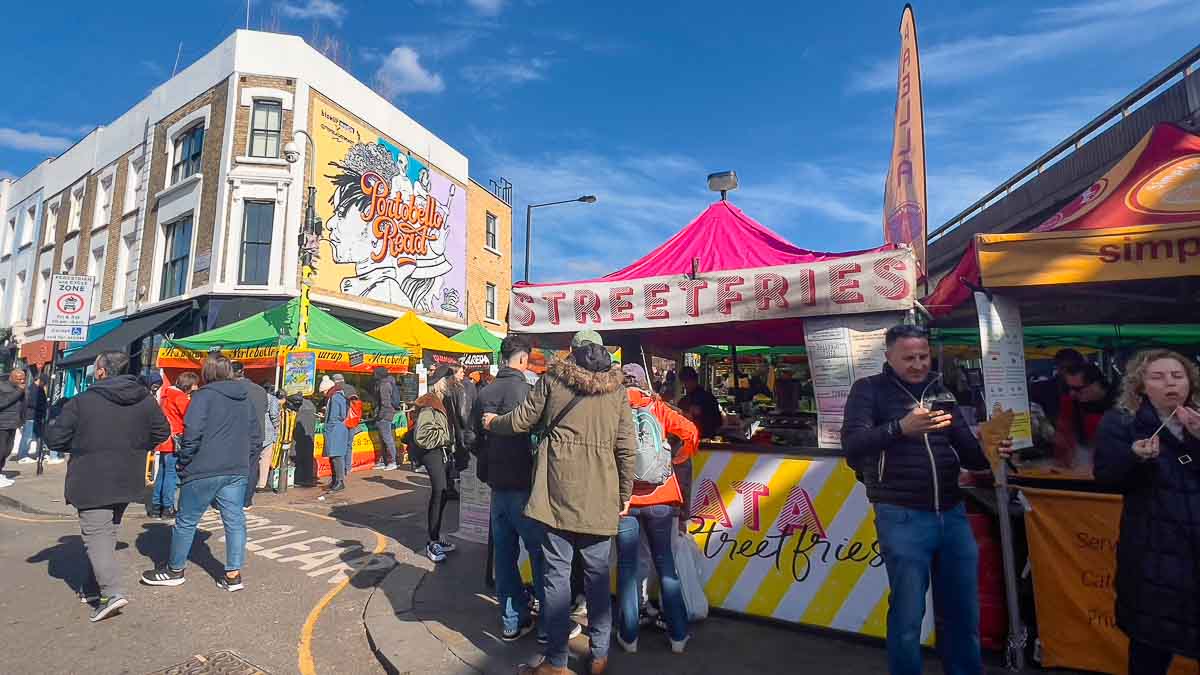 Notting Hill is also home to Portobello Market, one of liveliest markets in London. It stretches along Portobello Road, and you'll find stalls selling everything from antiques to secondhand clothing to books.
At the end, there's a street food section perfect for a lunch break. International cuisine is aplenty — Korean fried chicken, Spanish paella and North African dishes are just a few options!
Don't ignore the permanent stores when you visit; there are several gems worth checking out. Like the many charity shops (Oxfam, Fara and British Red Cross), coffee houses and other small businesses.
Portobello Market
Opening hours: 9AM – 6PM (Mon – Wed), 9AM – 1PM (Thu), 9AM – 7PM (Fri), 9AM – 7PM (Sat), Closed on Sun
How to get there: Take the Circle line to Ladbroke Grove, walk 5min
9) Shop at Oxford Street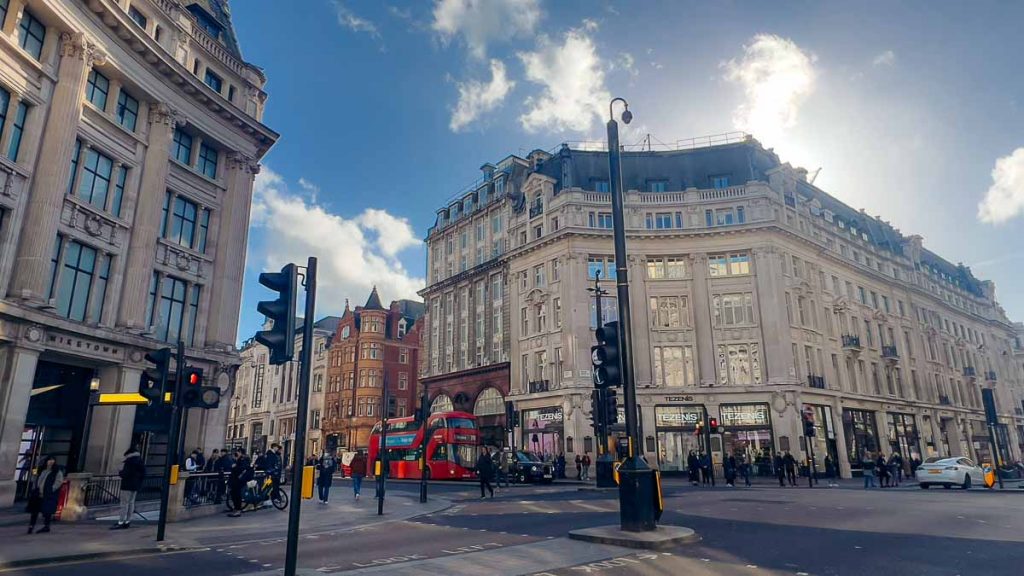 Whether it's your first or fifth time visiting, one of the best things to do in London is to walk down Oxford Street. It's Europe's busiest shopping street, with around 300 shops — Primark, Zara, Marks & Spencer among them.
Even if you're not looking to buy anything, the area is a fantastic place to soak in the lively city atmosphere, with buskets and performers, and the iconic red buses that periodically drive by!
Opening hours: Most shops close by 9PM
How to get there: Take the Victoria line to Oxford Circus Underground Station. Oxford Street is located right at the exit
10) Grab a Bite at Borough Market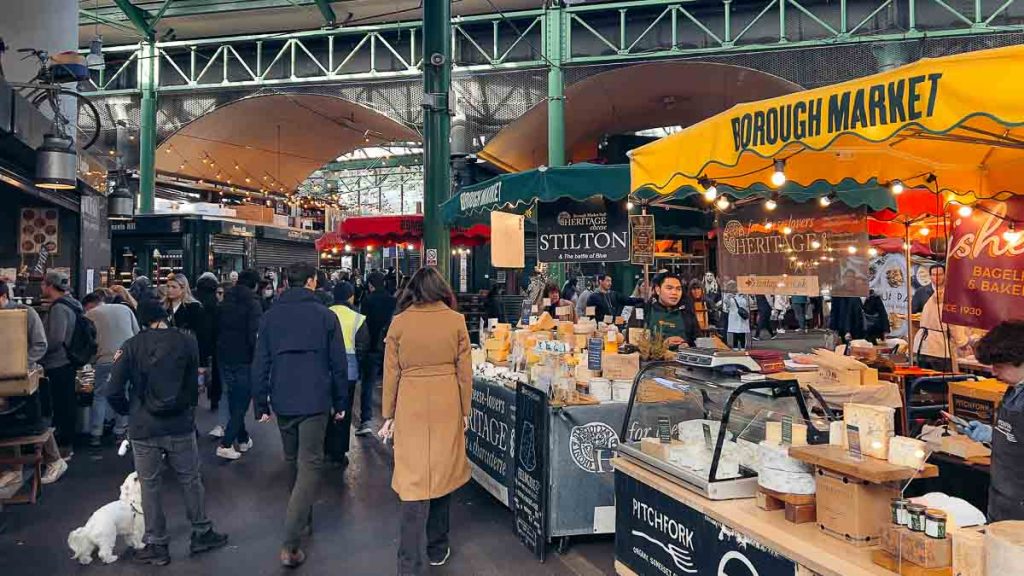 Borough Market is London's most well-known market. It's been around since 1756 and is split into three areas — Three Crown Square, Green Market, and Borough Market Kitchen.
The first two are where you'll find fresh produce, while Borough Market Kitchen is the street food area.
*Pro-tip: Borough Market is located within walking distance of the River Thames! Grab a bite and stroll along the river, and cross the famous Millennium Bridge that leads to St Paul's Cathedral.
Opening hours: 10AM – 5PM (Mon – Fri), 8AM – 5PM (Sat), 10AM – 3PM (Sun)
How to get there: Take the Jubilee or Northern line to London Underground station, Borough Market is located right beside it
11) Dine Out at Chinatown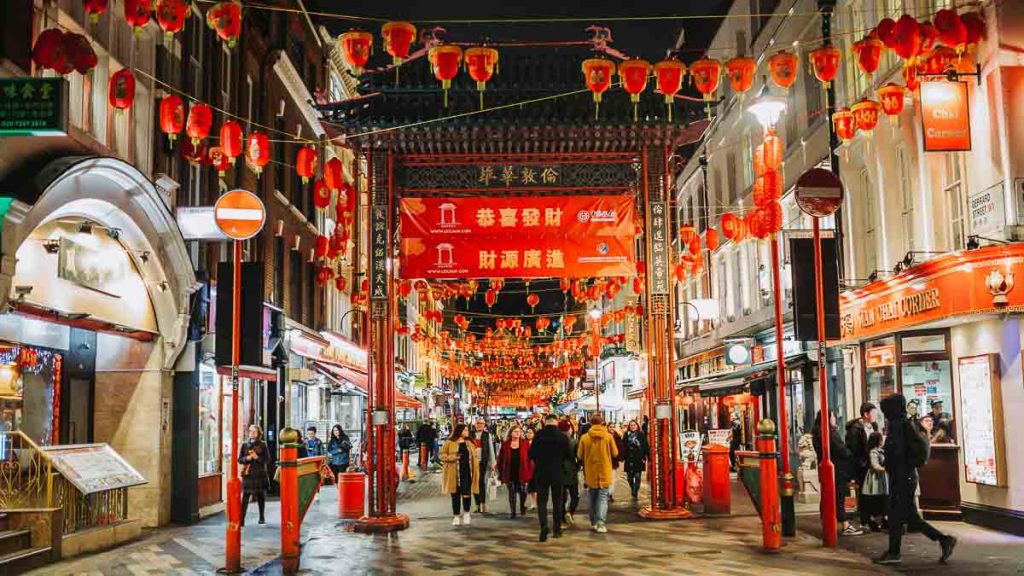 Photo credit: @brunus via Unsplash
One of the most popular things to do in London is visiting Chinatown, located right next to West End! The iconic red lanterns and grand gate are clear signs you've arrived in this lively neighbourhood.
There's several Chinese restaurants, but you'll find other Asian cuisines too! Some recommended eateries include Golden Dragon (dim sum), Dumplings' Legend and BaoziInn Romilly Street.
Opening hours: Generally 12PM – 12AM
How to get there: Take the Piccadilly or Northern Line to Leicester Square station, walk 3min
12) Catch Street Performances at Covent Garden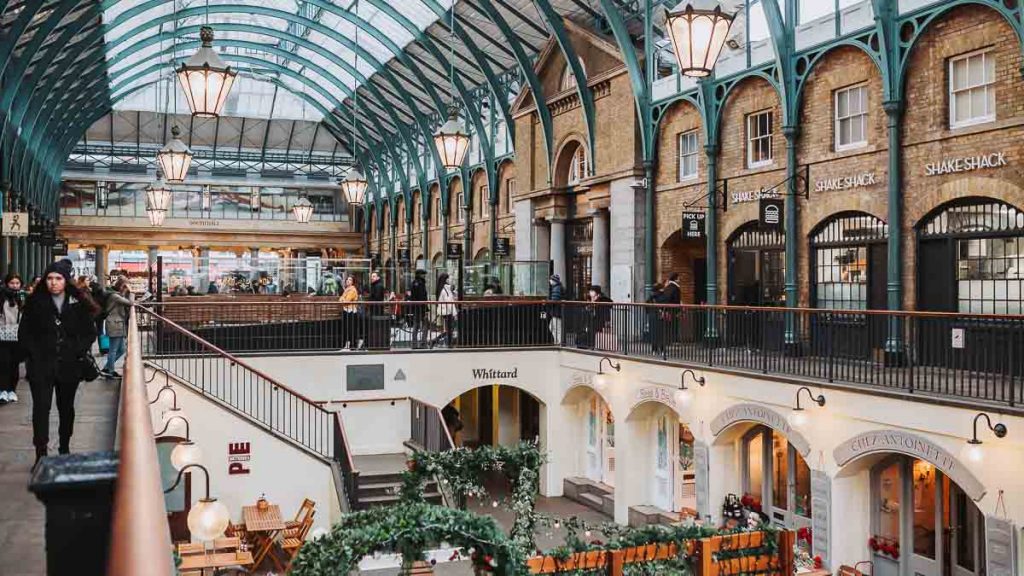 Photo credit: @brunus via Unsplash
Hanging out at Covent Garden is one of the most popular things to do in London. It's a hot spot for dining and shopping (mostly upscale brands like TAG Heuer and Ray-Ban), with occasional street performers as well.
Here you'll find the well-loved Flat Iron steak house — a must-try when visiting London for the first time!
Opening hours: 24 hours, but shops are usually open from 10AM – 8PM
How to get there: Take the Piccadilly line to Covent Garden station, walk 2min
13) Soho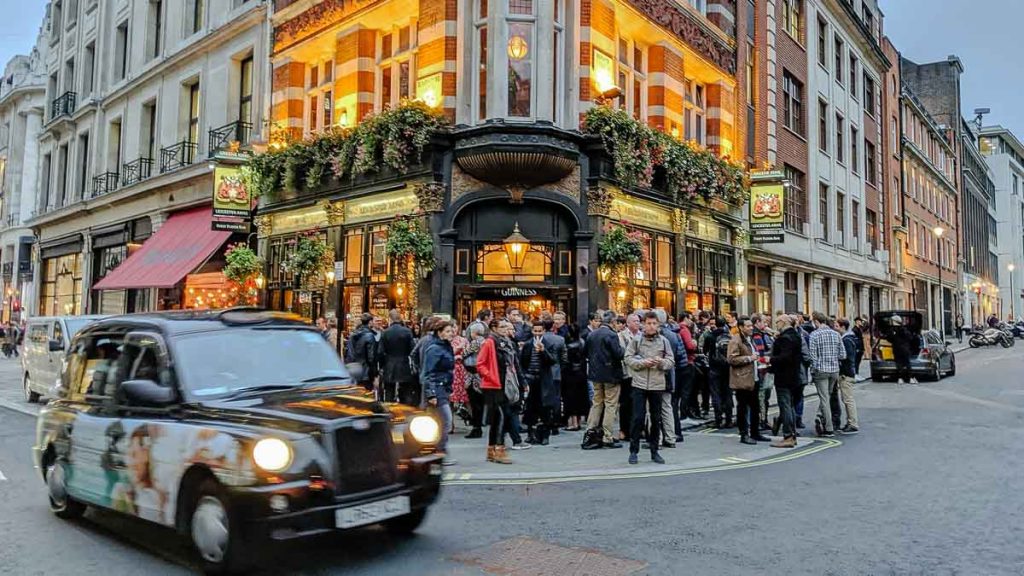 Photo credit: @tombag via Unsplash
Located at the heart of West End, Soho is London's nightlife and entertainment district! It's also a hot spot for the city's LGBT community with several gay bars in the area.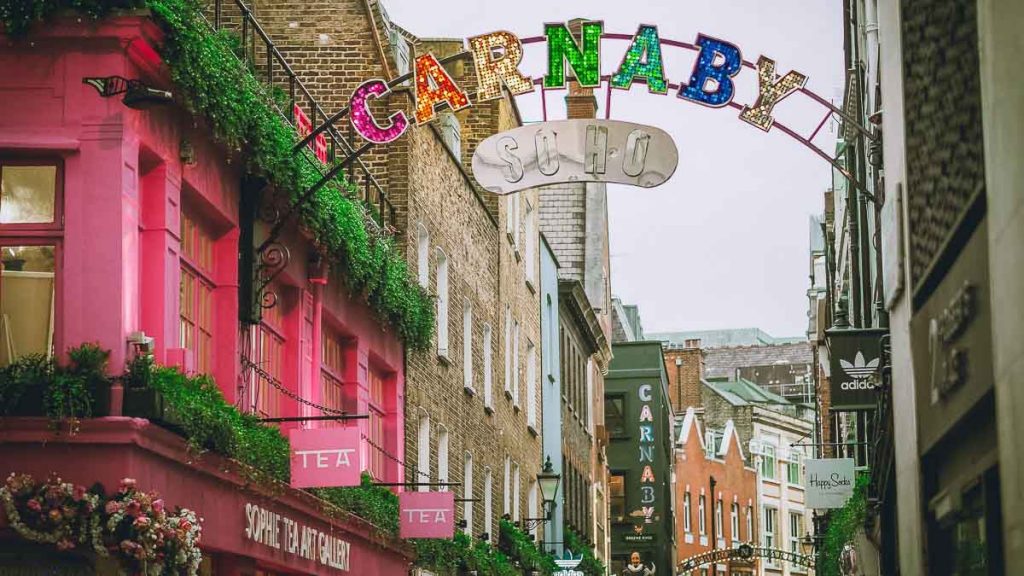 Photo credit: @pooorliza via Unsplash
Check out Carnaby Street — located behind Oxford Street — for Instagrammable streets, plus an endless amount of shopping and dining options.
Opening hours: 24 hours
How to get there: Take the Bakerloo, Central or Victoria line to Oxford Circus, walk 1min
14) Greenwich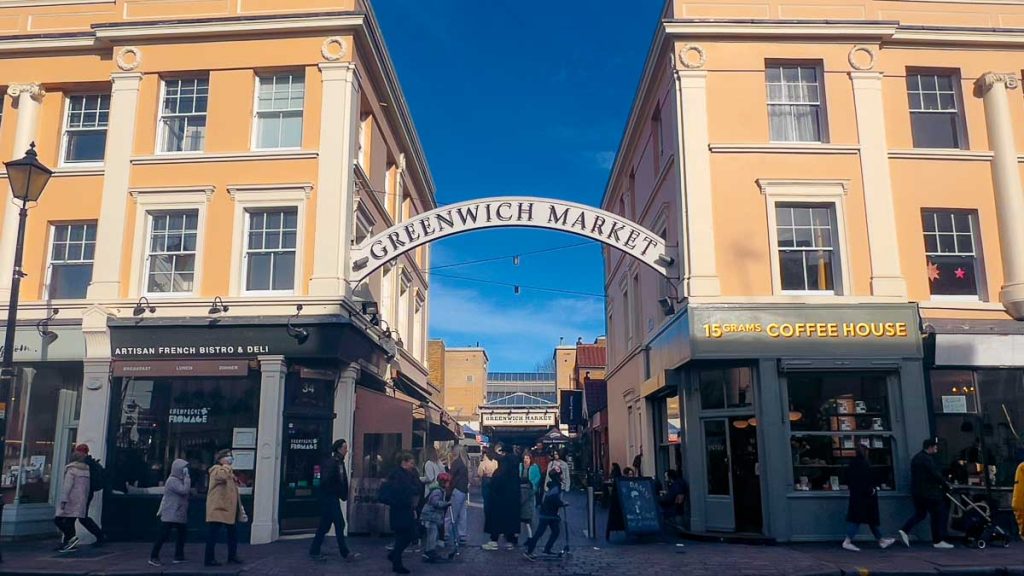 Located further South across the River Thames is the charming, cultural neighbourhood of Greenwich. This area is known for its naval and military past, with landmarks like the National Maritime Museum and the Queen's House — both free entry!
Right beside the train station is Greenwich Market. It's not big, but there are some interesting food options available.
*Pro-tip: There aren't any seats at Greenwich Market. Buy street food and walk over to the Thames Foreshore for views of the river!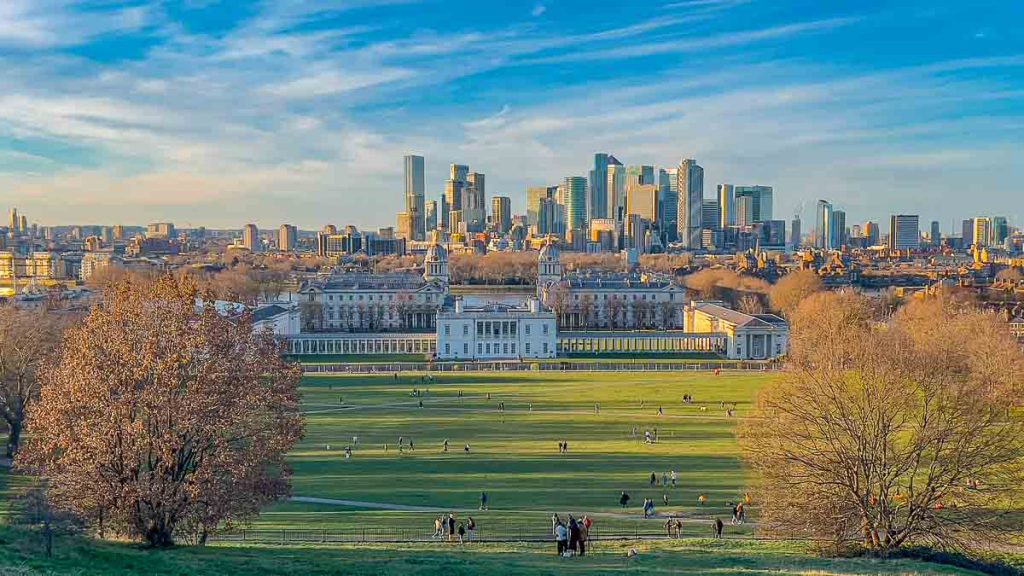 One of the best things to do in Greenwich is hanging out at Greenwich Park, London's oldest Royal Park. Climb to the top of the hill where The Royal Observatory sits for the best views of the city.
Fun fact: The Prime Meridian Line is located there too. It's the exact spot that divides the eastern and western hemispheres — meaning longitude zero!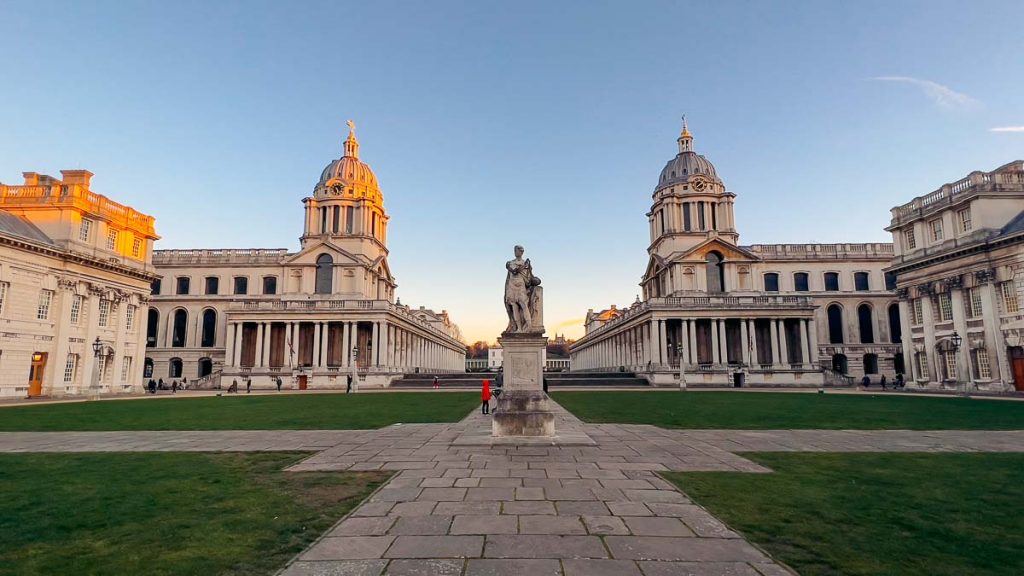 After chilling at Greenwich Park, head down to Old Royal Naval College! The final fight scene from Thor: The Dark World was filmed here! You'll be walking on the same grounds as the God of Thunder 🤩.
Opening hours: 24 hours
How to get there: Take the Jubilee line to North Greenwich station
15) Tower Bridge
If there's a blockbuster film featuring London, you can bet that Tower Bridge will be in it. Opened in 1894, Tower Bridge has been a key landmark in London's cityscape.
For a fee, visitors can cross the iconic glass walkway between the two towers and enjoy views of the River Thames as well as view the engine rooms that were used to raise the bridge.
Entrance fee: £11.40 (~S$18.40)
Opening hours: 9:30AM – 6PM, Last entry 5PM
How to get there: Take the District or Circle line to Tower Hill station, walk 7min
Pre-trip Essentials and Tips for Your Next Trip to London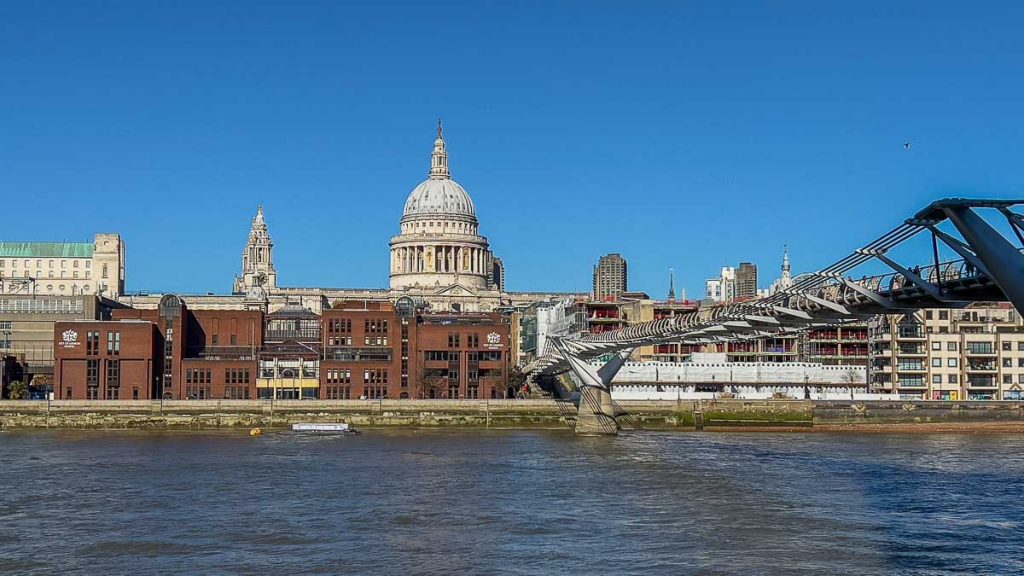 Entry requirements: As of 18 Mar 2022, visitors to the UK no longer need to complete a passenger locator form or take any pre-departure or on-arrival Covid-19 tests.
Connectivity: Vodafone UK SIM card costs £30 for 25GB of data, which can be found at Heathrow Airport.
Transport within London: The easiest way to get around London is via train or bus. There are a few different train services, and the main one is the London Underground (or the Tube, as locals call it).
London is divided up into nine travel zones and most attractions are located in Central London (Zone 1). There are peak fares (Mon – Fri) from 6:30AM – 9:30AM and 4PM – 7PM.
You can either purchase an Oyster Card (£5) or use a contactless payment card (like Apple Pay!). A single-tube journey in Zone 1 costs £2.40 (S$4.38) while a bus ride is £1.55.
Where to stay in London: We'd recommend staying in Zone 1, where most of the main attractions are located! One of the best places to stay in London for first-time visitors is Covent Garden, as it's within walking distance to West End and Oxford Street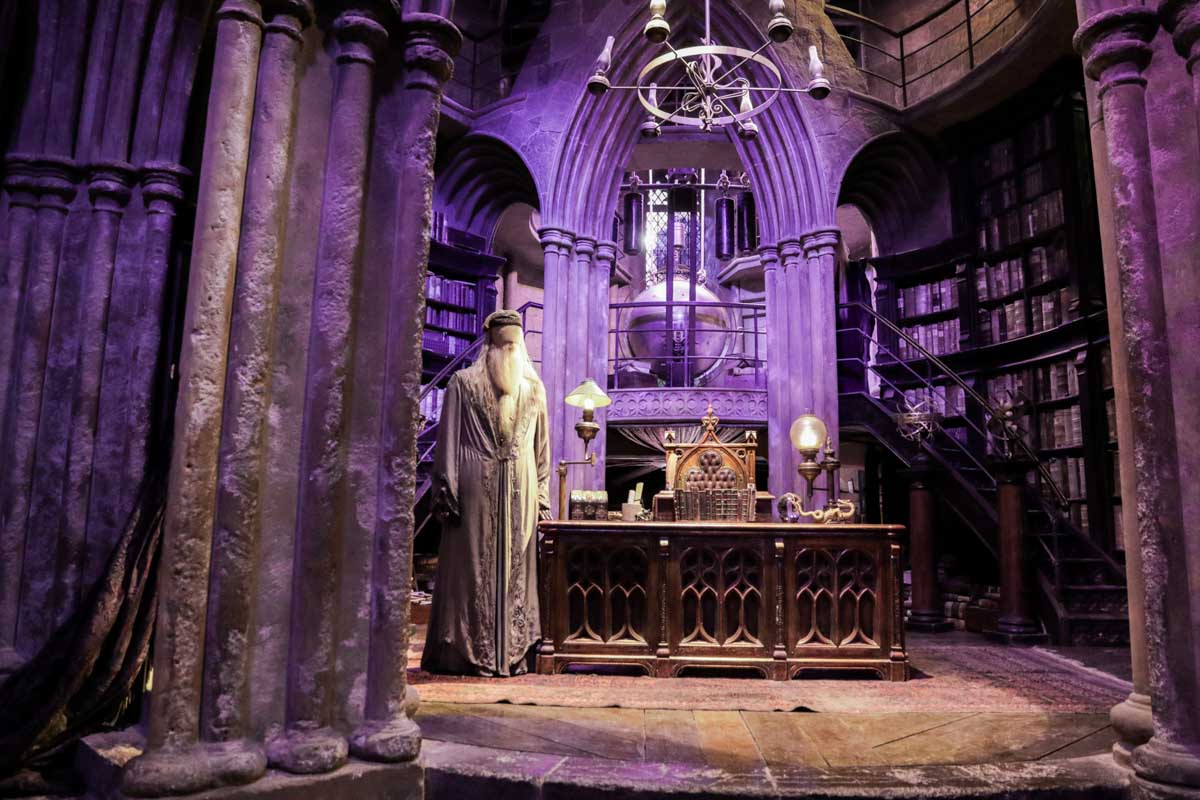 Tips for planning your next trip to London:
1) You can pretty much go cashless (we did, for a full month) — most street food stalls also accept card!
2) Book tickets early in advance. Slots for the Warner Bros Studio Tour, The Shard, and museum tickets run out quickly — I tried booking tickets for The Shard two weeks in advance and there were none left.
3) Transport (even public) can add up very quickly — save on transport costs by planning your London itinerary to cover attractions within walking distance of each other on the same day. Walking is also a great way to see the city — here's a Google Maps link with all the attractions pinned!
What are your favourite things to do in London? Share with us in the comments!
---