Re-discover post-pandemic South Korea with day trips to lesser-known cities! Read to the end for daebak travel deals for the month of May 2023 🥳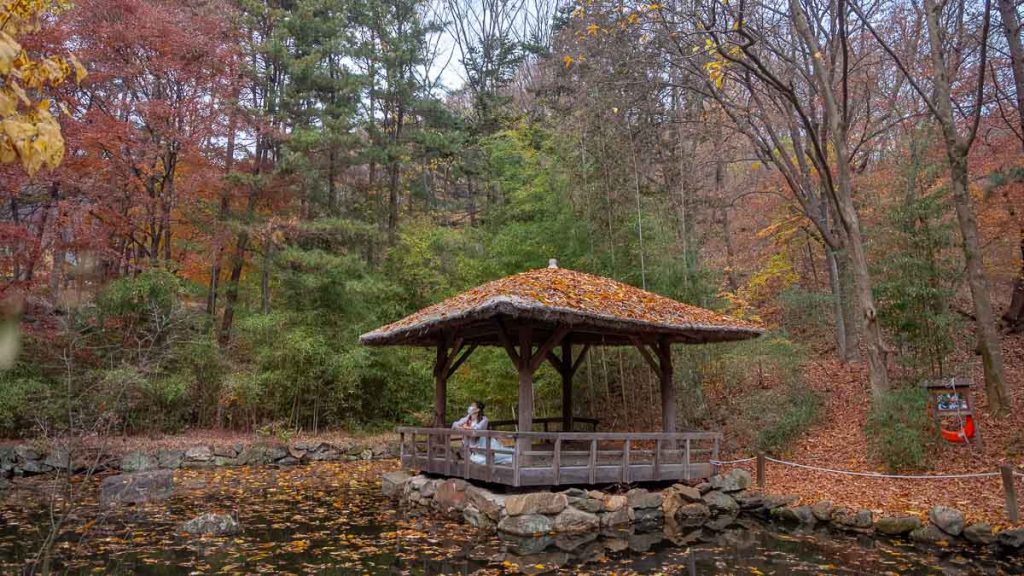 South Korea needs no introduction — but its mouthwatering food, aesthetic cafes, and beautiful locations fit for a K-drama are just some of the beauty worth experiencing irl.
Since Oct 2022, all Covid-tests have been scrapped (wow those were the days), here's our updated South Korea itinerary covering all the must-visits from Seoul's hipster streets to day trips out to the scenic countryside.
Read also: 7D Korea Itinerary for Under S$800 — Seoul, Nami, Jeonju, Busan with the Korail Pass
Pre-trip Essentials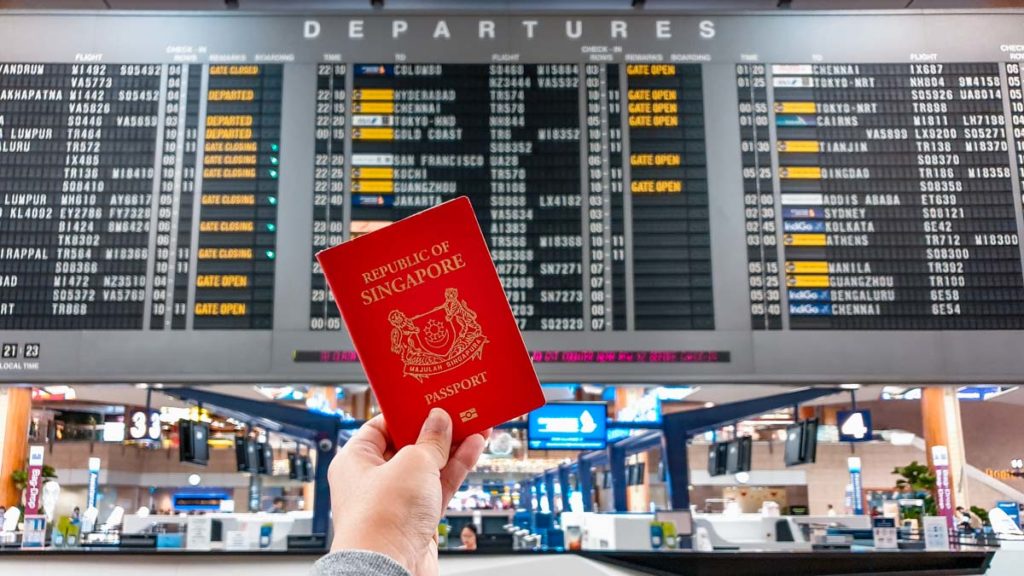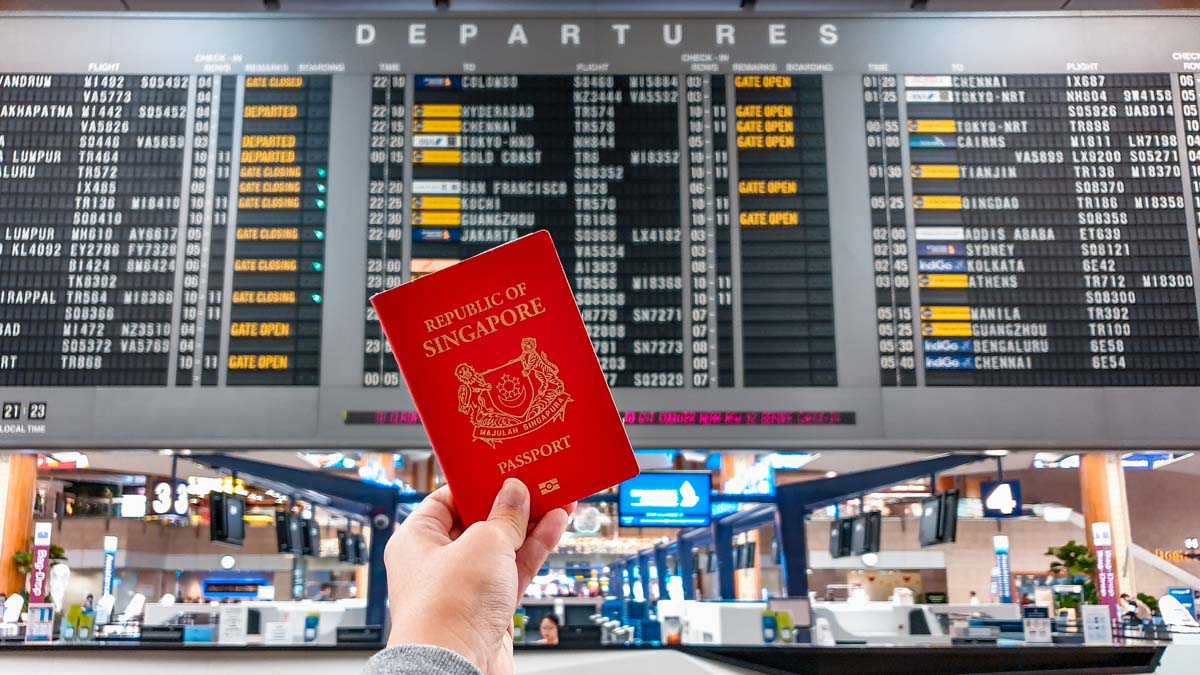 Pre-departure applications:
– Korea Electronic Travel Authorisation (via K-ETA) — applied at least 24 hours before departure
– International Driving Licence (via AA Singapore) — can be done in 10mins at the physical outlet
– Register for Q-Code — for fast-track through immigration, applied within 3 days before arrival
– Travel Insurance — optional but recommended
*Note: The Korea Government has announced a temporary K-ETA exemption for 22 countries/regions from 1 April 2023 to 31 Dec 2024 (incl. Singapore). Check the official website for updates.
On Arrival:
– SIM Card (with data and Korean phone number)
– T-money Card (for public transport)
– Discover Seoul Pass
*Pro-tip: Get 15% off with <SRSIMSK15> when purchasing your SIM card via Klook. Check out other travel deals for the month of May too at the end (with exclusive promo codes and discounts up for grabs)!
Day 1: Seoul's Famous Neighbourhoods
K-drama fans would've heard of these neighbourhoods in Seoul. Curious to know what's changed since we last visited, we explored some:
Myeong-dong (명동)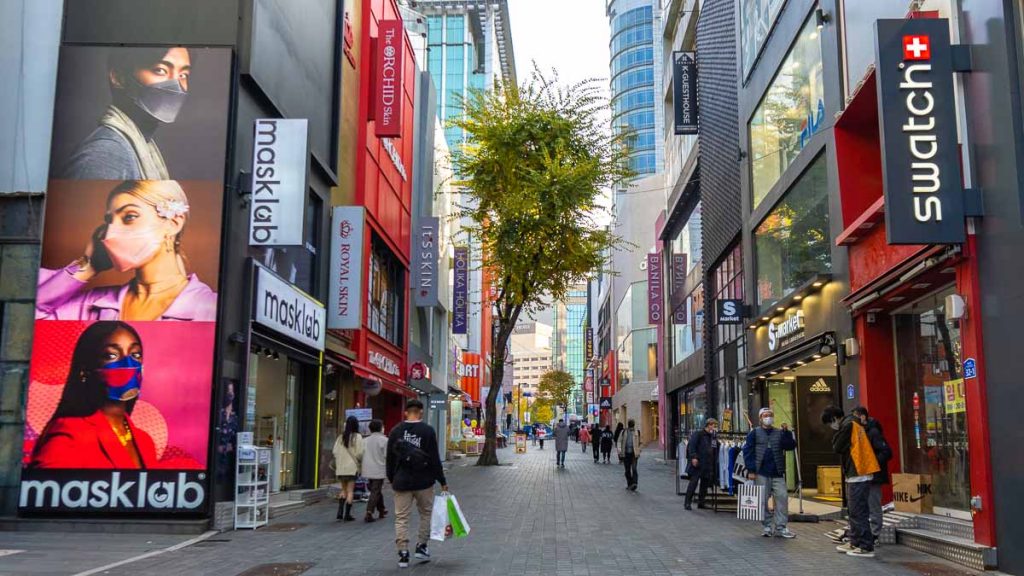 Has Myeong-dong become a ghost town? That was the first question that popped into our minds as we explored this popular shopping neighbourhood.
The answer: Not exactly.
While it's considerably less crowded and a couple of shops were closed, the underground shopping centre was still open, selling clothes, beauty products, and K-pop merchandise.
How to get there: Myeong-dong Station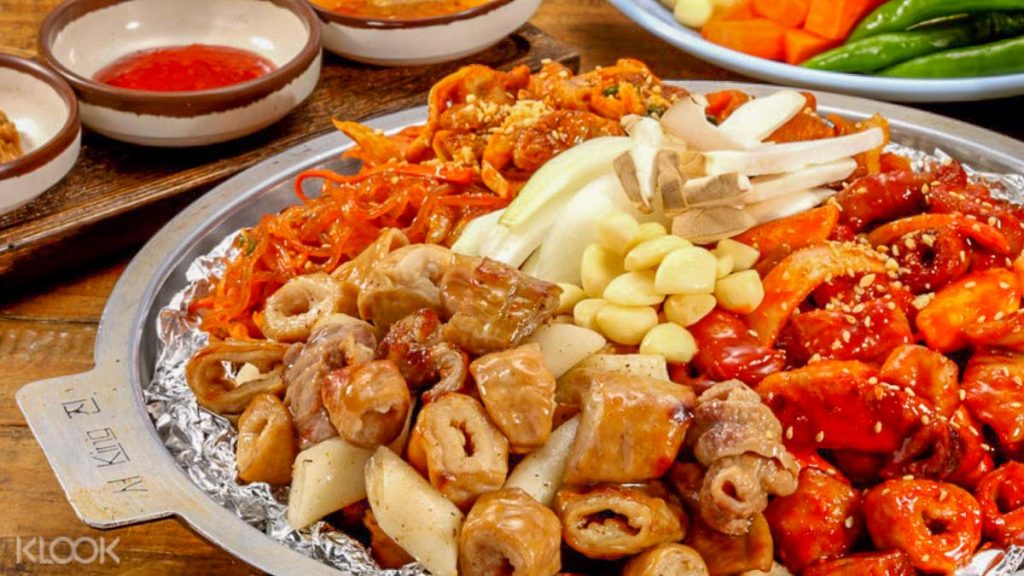 Photo credit: Klook
*Pro-tip: If you stay in the area and are looking for somewhere affordable to eat for dinner, drop by Aunt's Grilled Intestines (Gopchang) Restaurant (이모네 곱창) for some yummy pork intestines.
Opening hours: 5PM – 10PM (Closed on Sun)
Address: 131-1, Chungmuro 4-ga, Jung-gu, Seoul (Chungmuro Station, Exit 8)
Ssangmun-dong (쌍문동)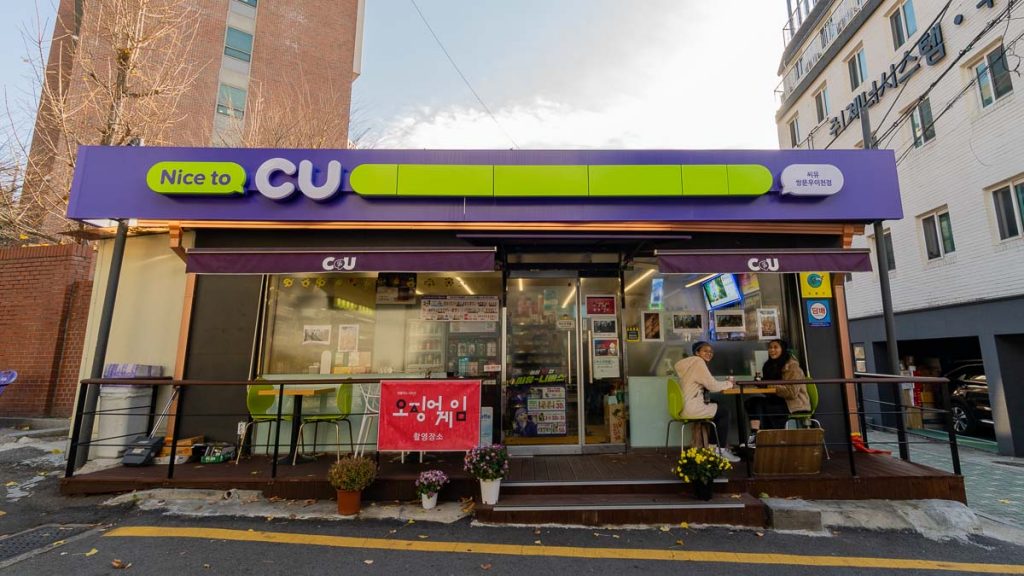 Before the popular K-drama 'Squid Game' (오징어 게임) took the world by storm, you'd probably have given Ssangmun-dong a miss.
But if you're a 'Squid Game' fan, this neighbourhood is where you'll find two iconic filming locations.
First up is the Ssangmun Uicheon branch of the CU Convenience Store chain where Gi-hun (contestant 456) shared a bottle of soju with Il-nam (contestant 001).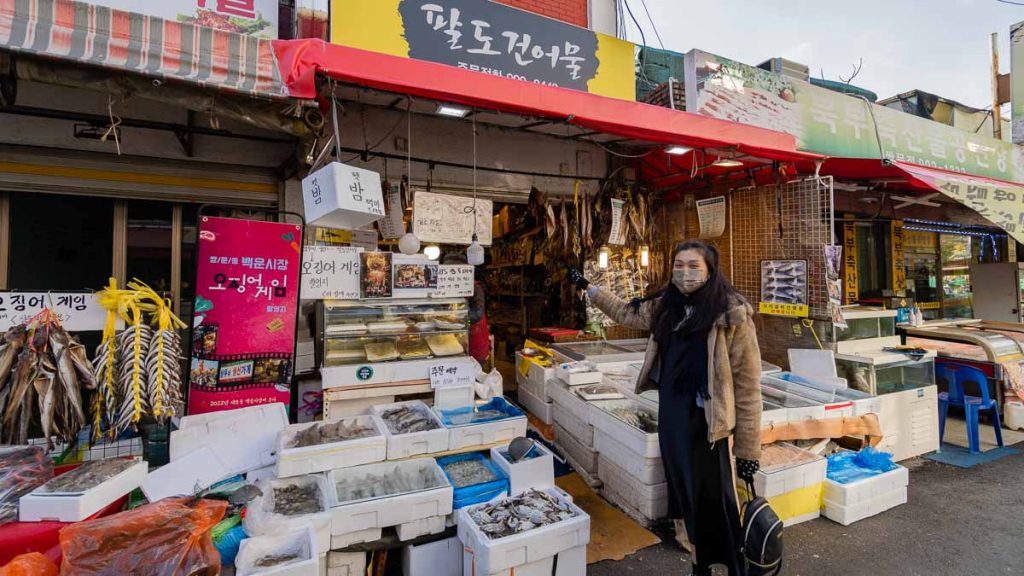 Secondly, you'll also find the fish stall run by Sang-woo's (contestant 218) mother at the nearby Baegun Market. You definitely won't miss these places as photos of the show are proudly displayed at the shops.
Fun fact: 'Squid Game' was set in Ssangmun-dong as it was modelled after the creator Hwang Dong-hyuk's life, who grew up there.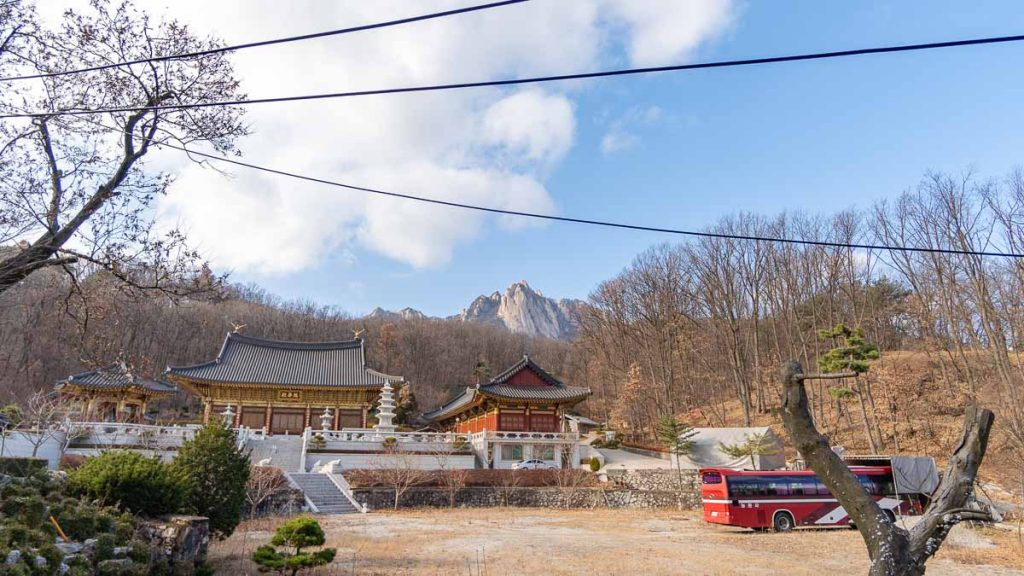 Bukhansan National Park is also just a few train stops from Ssangmun Station — offering plenty of scenic hikes with various difficulty levels.
It's home to around 3,100 plant and animal species, as well as historic relics and Buddhist temples.
CU Convenience Store — Ssangmun Uicheon branch (CU 쌍문우이천점)
How to get there: From Suyu Station, Exit 6, take Dobong Bus No. 02 and alight at Ssangmun-1 Community Security Centre
Baegun Market (백운시장)
How to get there: From Ssangmun-1 Community Security Centre bus stop, take Dobong Bus No. 02 and alight at Wooi Seongdang
Bukhansan National Park — Dobong Park Entrance (북한산국립공원 — 도봉 지구)
How to get there: From Ssangmun Station, alight at Chang-dong Station and transfer to Dobongsan Station, Exit 1
Read also: 13 Iconic K-drama Filming Locations to Add to Your Korea Itinerary
Dongdaemun (동대문)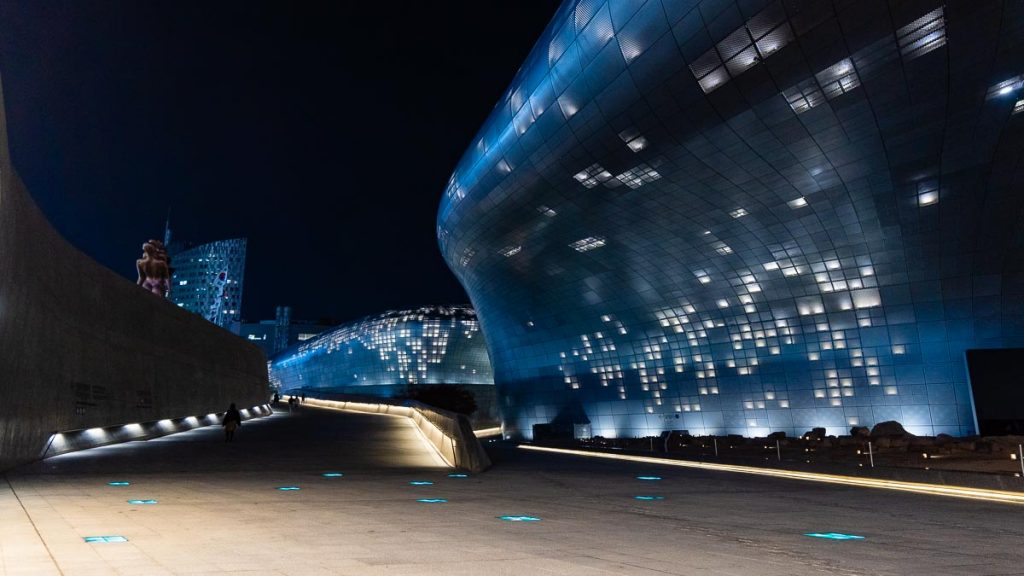 As night falls, make a trip to Dongdaemun Design Plaza (DDP) (동대문디자인플라자) and be transported into a futuristic world as the lights go up.
World-renowned architect Zaha Hadid designed the building, which is known for holding various exhibitions, fashion shows as well as K-drama locations. We even took some pictures at this long staircase featured in 'Vincenzo' (빈센조).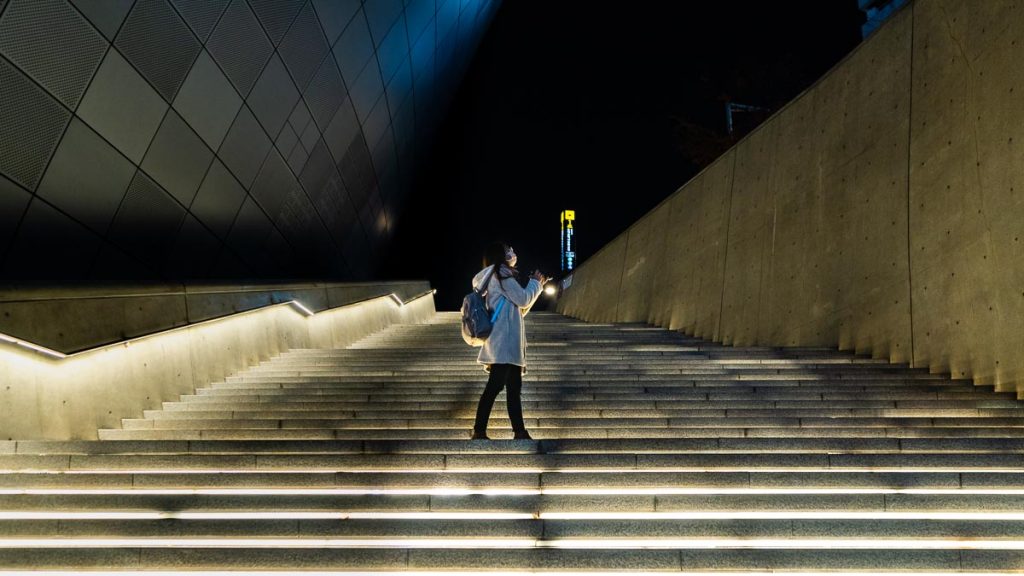 *Note: If you're hoping to see the LED Rose Garden installation featured in a couple of popular K-dramas, sorry to disappoint but it's no longer there 😥
How to get there: Dongdaemun History & Culture Park Station, Exit 1
Sunmine Hengbok Gejang (순미네행복게장)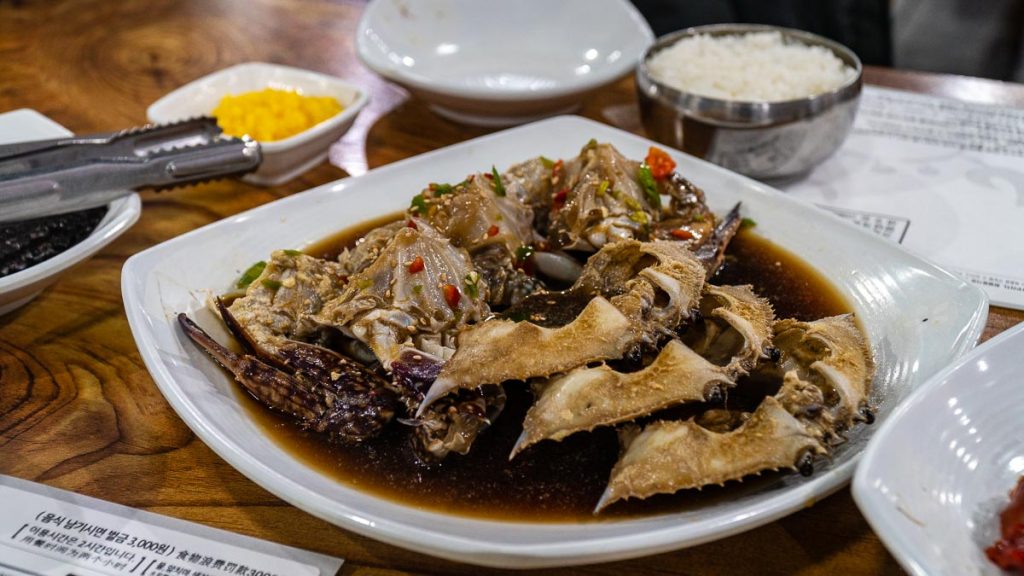 While you're in Dongdaemun, have a sumptuous seafood dinner at Sunmine Hengbok Gejang.
Not only are you treated to delicious soy sauce and spicy marinated raw crab, but there's also free-flow seaweed and clam soups too!
Opening hours: 10:30AM – 11PM (Mon – Fri), 10:30AM – 10:30PM (Sat – Sun)
Address: 38, Eulji-ro, 43-gil, Jung-gu, Seoul (Dongdaemun History & Culture Park Station, Exit 14)
Read also: 23 Best Things To Eat In Seoul's Most Popular Districts — Hongdae, Myeongdong, Dongdaemun
Day 2: Seoul's Best Theme Parks
Lotte World or Everland: that is the question.
We would've loved to visit both theme parks but since we were tight for time, we could only visit one.
Option 1: Lotte World (롯데월드)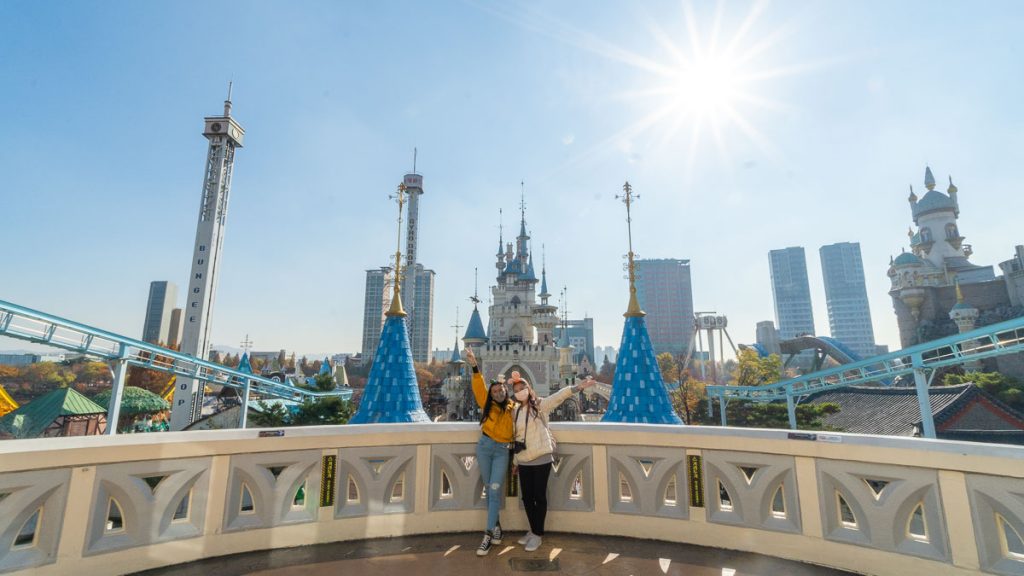 Lotte World is conveniently located near the city and easily accessible via train. It consists of both an outdoor and indoor theme park — a good alternative for rainy or cold weather!
Apart from mandatory mask-wearing, hand sanitisers being available around the park and a social distancing of 2m, not much has changed in Lotte World. The park is still operating at normal capacity and performances go on as usual.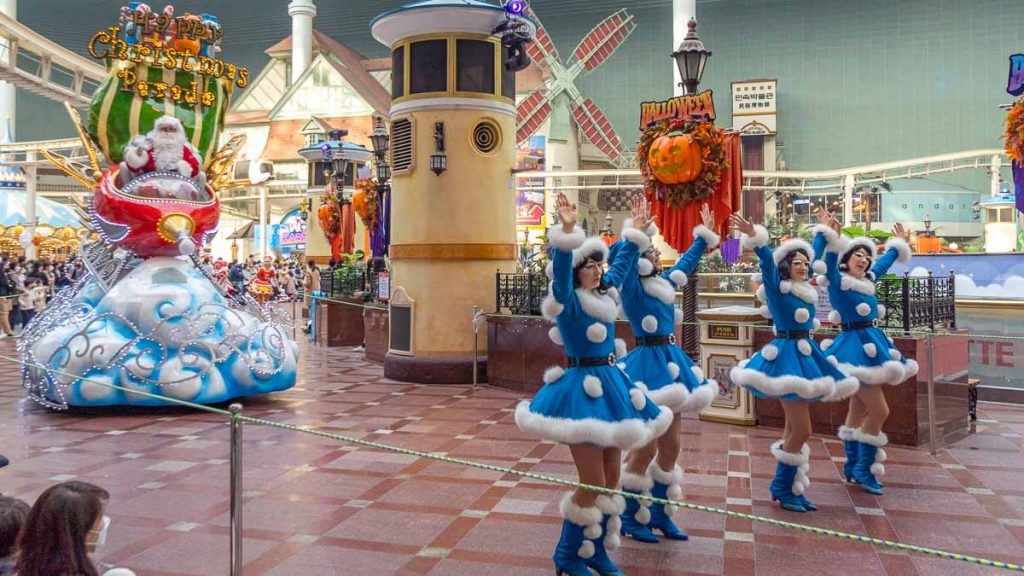 We suggest downloading the Lotte World app to check for ride operations and performance timings, as well as getting a fast pass because waiting times can go up to an hour or more. Check out our Seoul Lotte World Guide for more tips before you go!
*Pro-tip: Use your Discover Seoul Pass to enter the park for free!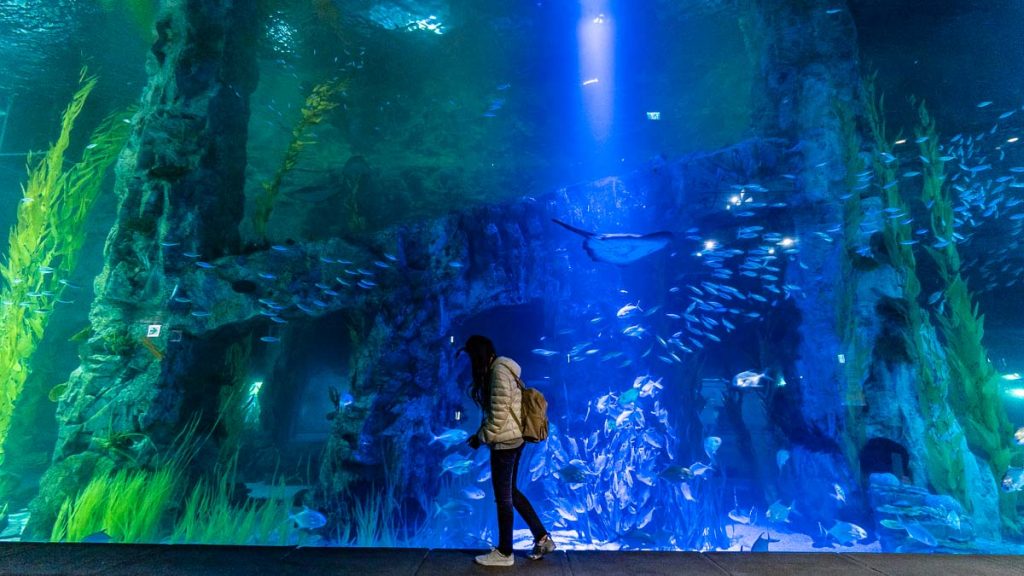 If you have extra time to spare after visiting Lotte World, head to the nearby Lotte World Aquarium (롯데월드 아쿠아리움) with this one-day pass on Klook — which gives admission to both the theme park and aquarium at a discounted rate.
Entrance fee: ~S$41 via Klook (Free entry with the Discover Seoul Pass)
Opening hours: 10AM – 9PM
How to get there: Jamsil Station, Exit 4
Option 2: Everland (에버랜드)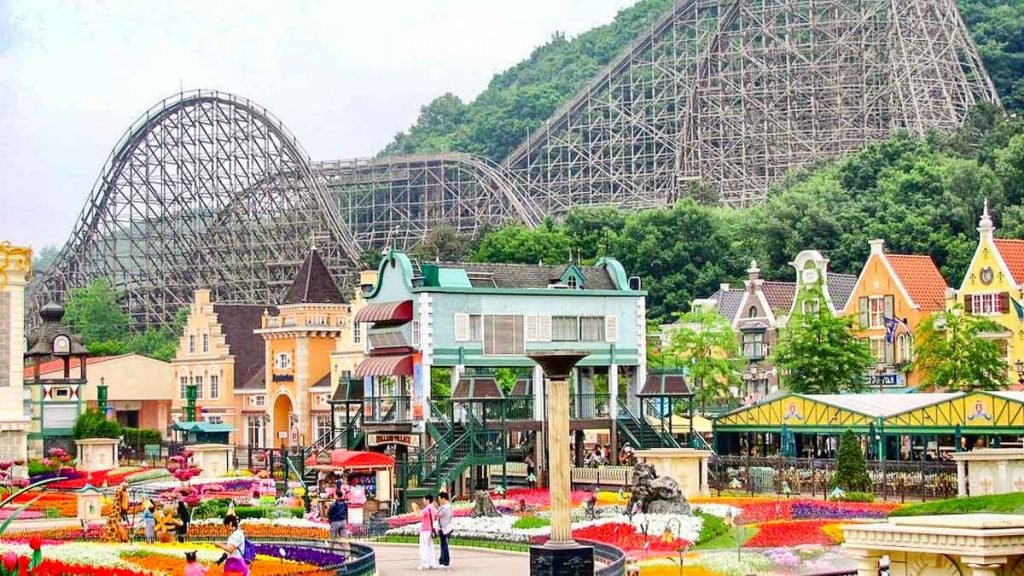 Photo credit: @rockysam382 via Instagram
Everland is South Korea's largest theme park with a zoo and water park within it too! We didn't visit this round but from their website, it seems the park is operating as normal and the Covid measures should be quite similar to Lotte World.
However the location is quite a distance away from the city, so you might want to factor in around 2 hours for transport. Alternatively, book a round-trip shuttle bus so you won't have to worry about transport!
Entrance fee: From ₩46,000 (~S$46) (Depending on the period)
Opening hours: 10AM – 8PM (Sun – Thurs), 10AM – 9PM (Fri – Sat)
How to get there: Jeondae-Everland Station, Exit 3
Read also: The Ultimate Everland Guide: 12 Things You Need To Know
Day 3: Seoul's Iconic Attractions
Century-old palaces, quirky museums, and observatories offering a scenic view of the city are some of the must-dos in Seoul. Here's what we recommend.
*Pro-tip: Get free entry to some of these attractions with the Discover Seoul Pass!
Gyeongbokgung Palace (경복궁)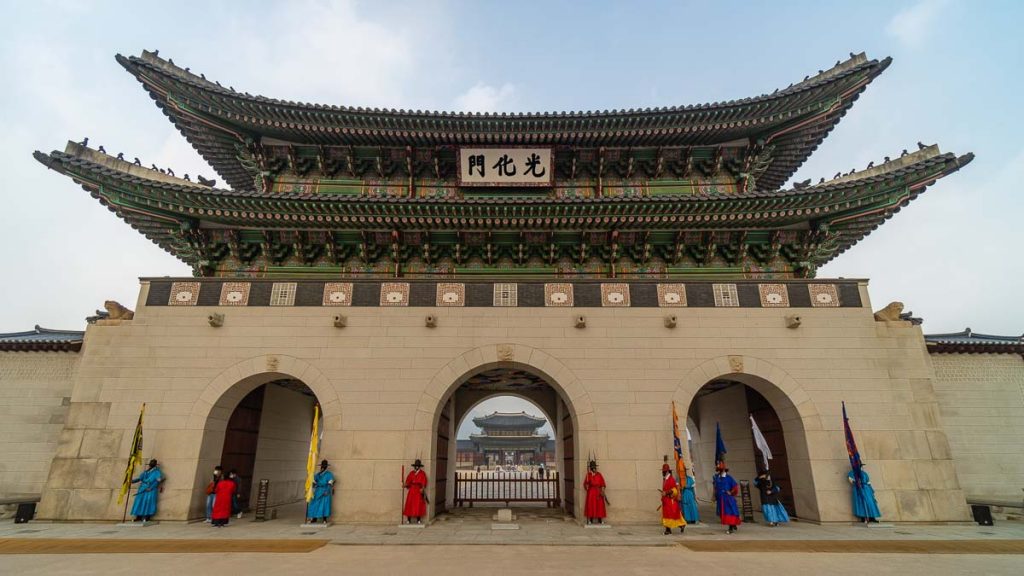 Out of the five royal palaces in Seoul, Gyeongbokgung is the largest, being the King's main residence during the Joseon dynasty.
You can catch various events held there, such as the Royal Guard Changing Ceremony which occurs daily at 10AM and 2PM for 20 minutes.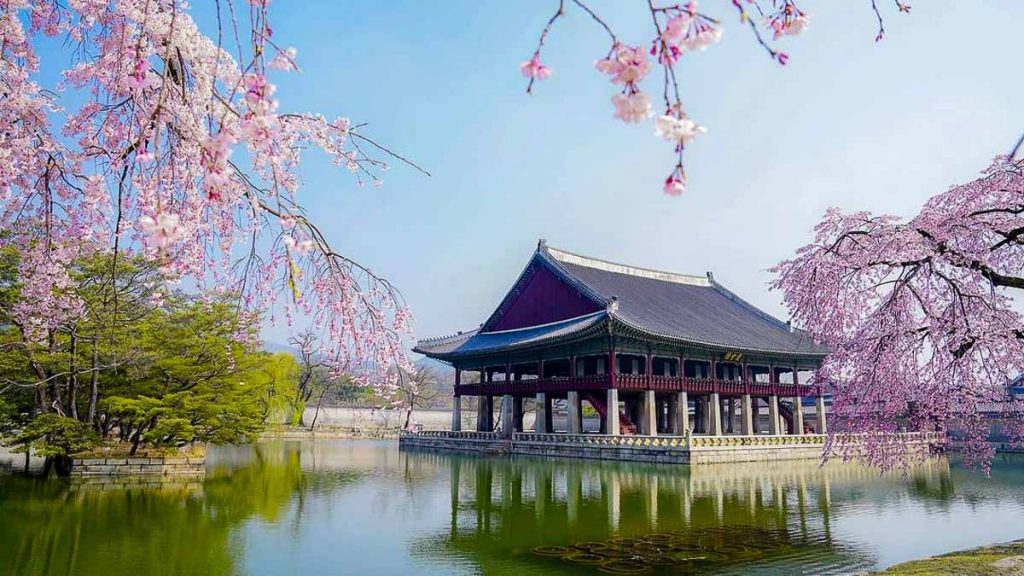 Photo credit: @travelstory_jamie via Instagram
Gyeongbokgung palace was also the inspiration behind popular zombie thriller 'Kingdom' (킹덤) and the filming location of other K-dramas like 'Guardian: The Lonely and Great God' (쓸쓸하고 찬란하神: 도깨비) and 'Moon Embracing the Sun' (해를 품은 달).
*Pro-tip: Get the full Joseon era experience by dressing up in a rented hanbok at Hanboknam — ₩10,000 but free for 90 minutes using the Discover Seoul Pass!
Entrance fee: ₩3,000 (~S$3) (Free with the Discover Seoul Pass or for those wearing a hanbok)
Opening hours: Varies (Closed on Tue)
How to get there: Gyeongbokgung Station, Exit 4
Colorpool Museum (컬러풀뮤지엄)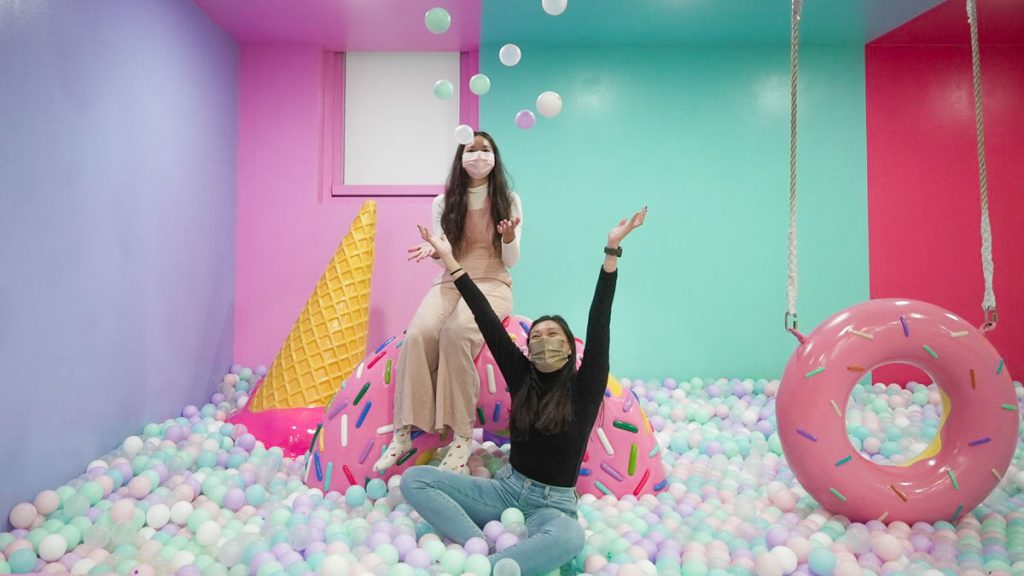 Feel like a kid again at Korea's Colorpool Museum — with nine different themed rooms including a ball pit and donut swing.
There are also plenty of Instagrammable opportunities, like this: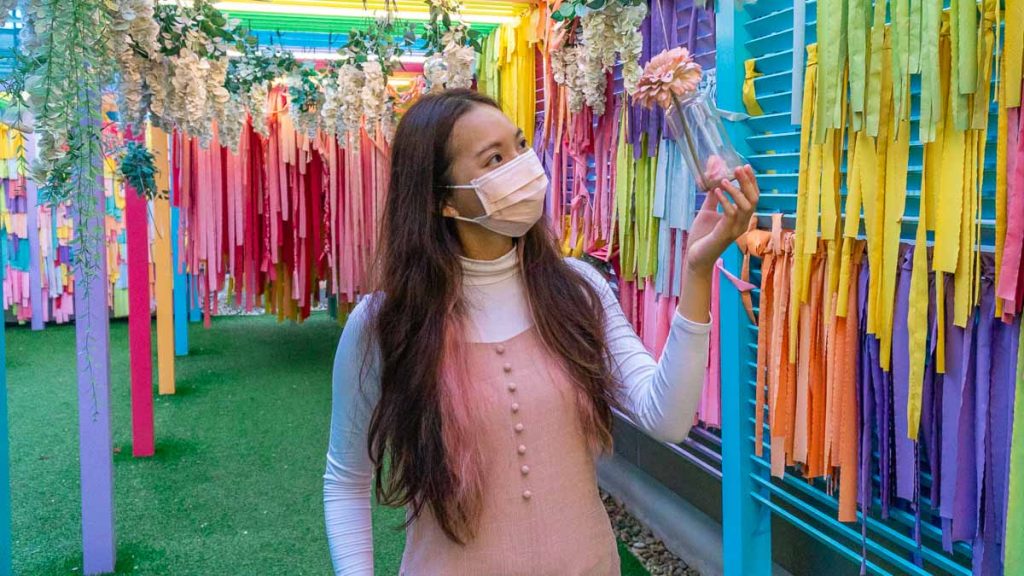 Entrance fee: ₩15,000 (~S$15) (Free with the Discover Seoul Pass)
Opening hours: 10AM – 9PM
How to get there: Anguk Station, Exit 6
N Seoul Tower (N서울타워)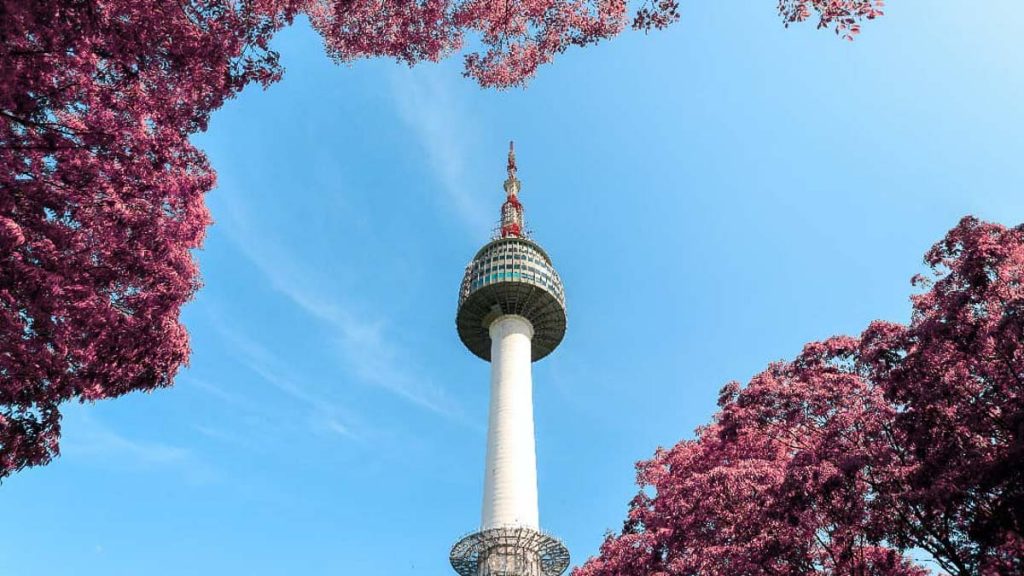 Photo credit: @pangea360 via Instagram
Who could forget that famous scene from 'Boys Over Flowers' (꽃보다 남자) where Gu Jun-pyo and Geum Jan-di had their first date at Namsan Tower?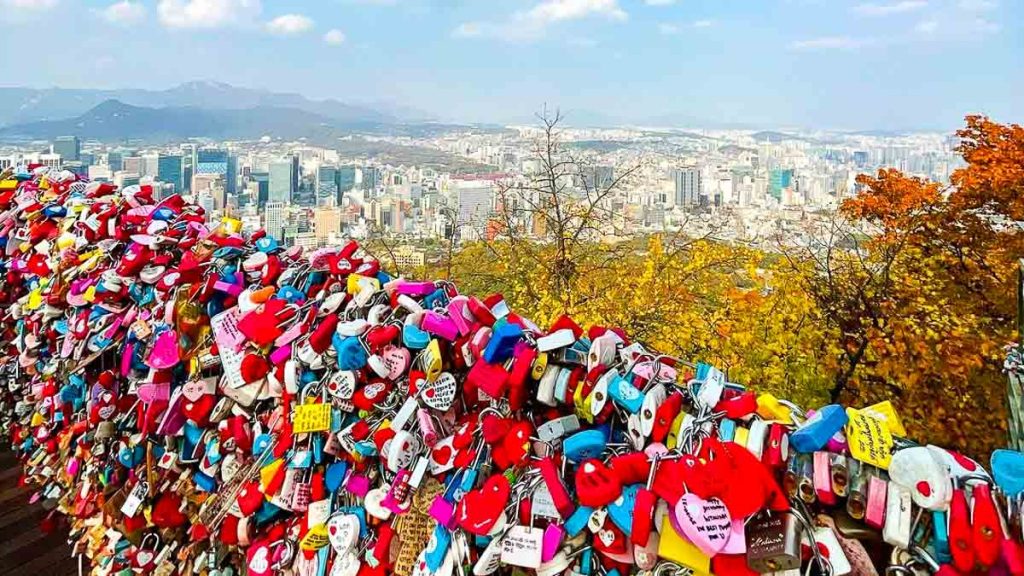 Photo credit: @han.in.hanguk via Instagram
Deemed one of the most romantic places in Seoul, couples pledge their love for one another on the roof terrace at N Seoul Tower.
Take a bus, cable car or hike up Namsan Park to reach the tower and check out the observatory to marvel at a panoramic view of Seoul city!
Observatory
Entrance fee: ₩16,000 (~S$16) (Free with the Discover Seoul Pass)
Opening hours: Varies
How to get there: From Chungmuro Station, Exit 2, take Namsan Sunhwan Shuttle Bus No. 02
Cable Car
Cost: ₩11,000 (~S$11) for one-way ticket, ₩14,000 (~S$14) for return trip
Operating hours: 10AM – 11PM
Day 4: Seoul's Parks and Recreation
Learn about Seoul's history while exploring its natural and maritime parks, plus do some shopping along the way before ending the day with a beautiful night view of the city.
Haneul Park (하늘공원)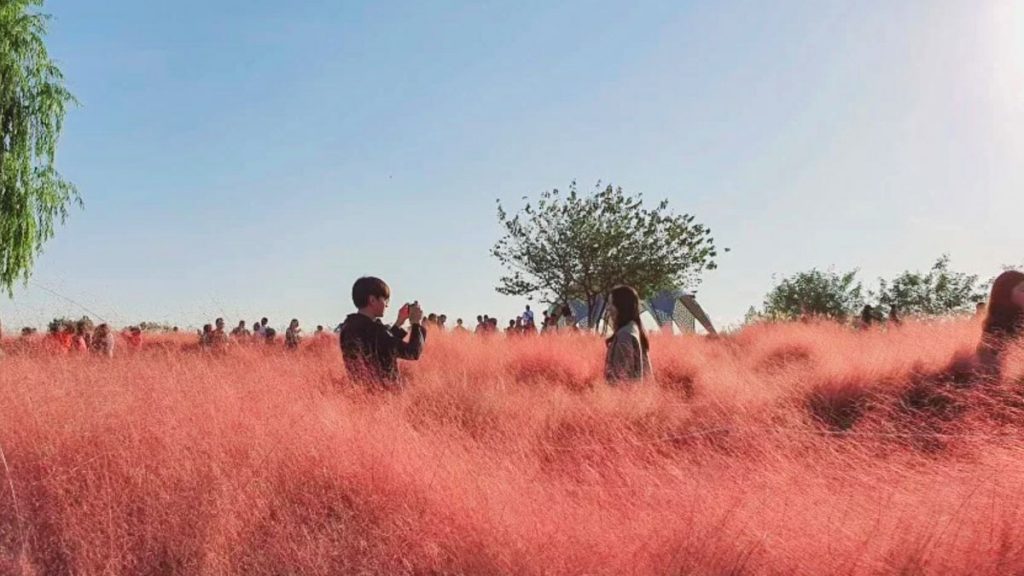 Photo credit: KoreaToDo.com
Haneul Park or Sky Park is one out of five parks that make up World Cup Park — the area being a former landfill with over 92 million tons of garbage.
Living up to its name, Haneul Park is located at the highest point of World Cup Park. It has 22 lookout points offering amazing views of famous attractions such as N Seoul Tower, Bukhansan Mountain, and the Han River.
*Pro-tip: The views may not be as colourful in winter so it's best to visit during autumn (between mid-October to early November) to see beautiful pink muhly grass.
Entrance fee: Free
Opening hours: 9AM – 8PM
How to get there: World Cup Stadium Station, Exit 1
Seoul Battleship Park (서울함공원)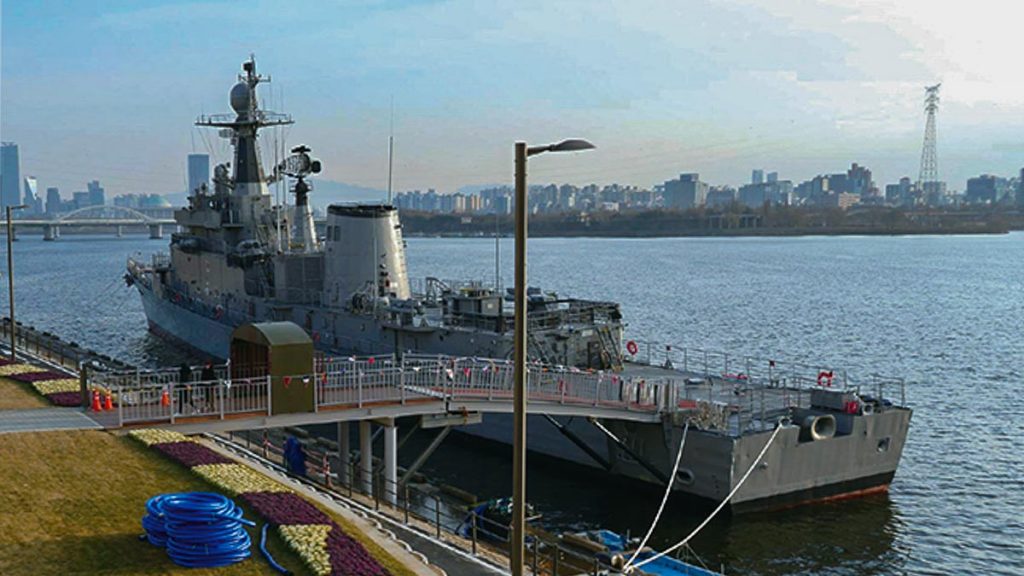 Photo credit: Seoul Metropolitan Government
Learn about Korea's naval history at Seoul Battleship Park while admiring warships perfectly preserved in their original state, docked on the Han River.
The park features three retired ships including Chamsuri, a submarine, and Seoul Ship — a Korean navy vessel weighing 1,900 tons.
Entrance fee: ₩3,000 (~S$3) (Free with the Discover Seoul Pass)
Opening hours: Varies depending on the season (Closed on Mon)
How to get there: From Mangwon Station bus stop, take Mapo Bus No. 09 and alight at Hangang Park Entrance
Hongik University Street/Hongdae (홍익대학교 거리/홍대)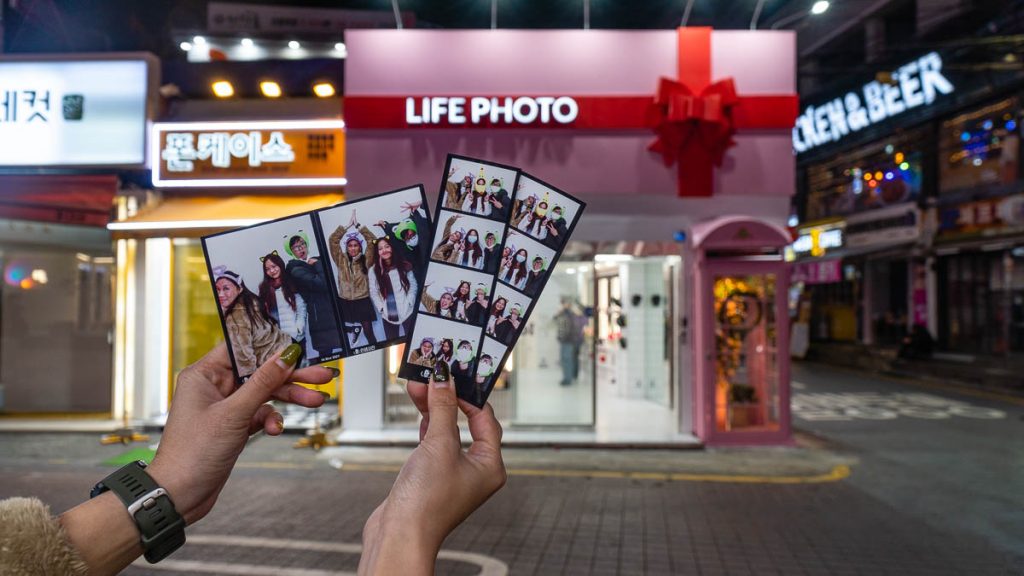 Even after Covid, Hongdae is still bustling with life. Expect plenty of shopping, eating, and photo prints — with photo booths available at every corner.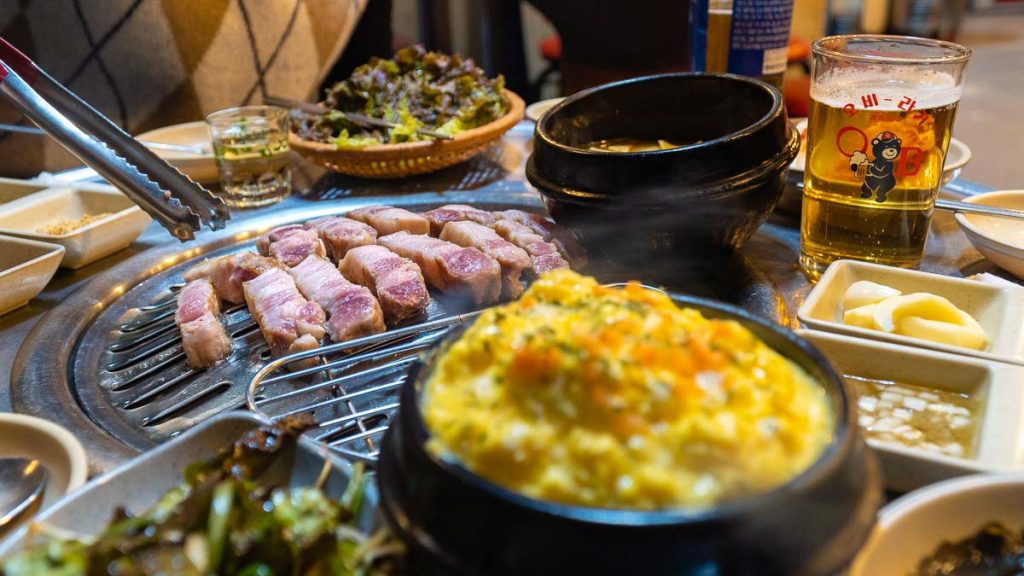 There's also a great Korean barbeque place in the Hongik area: Old House Charcoal Meat Restaurant (옛날집 참숯구이). The grilled pork belly and beef ribs here are delicious!
Opening hours: 4PM – 5AM
Address: 169-6, Donggyo-dong, Mapo-gu, Seoul (Hongik University Station, Exit 8)
Eland Cruise (이랜드 크루즈)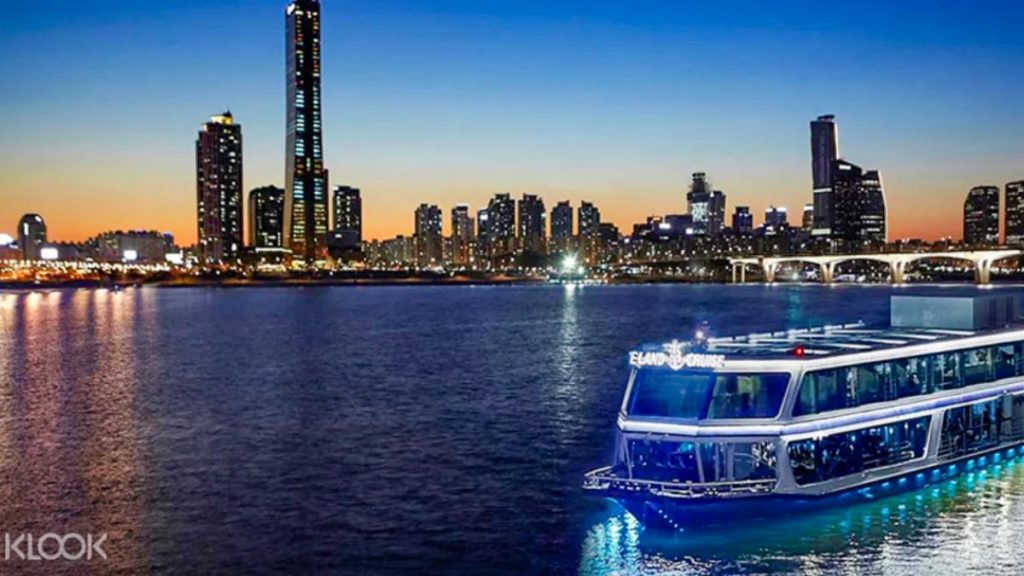 Photo credit: Klook
After eating and shopping to your heart's content, wave your Discover Seoul Pass to enjoy a free Eland Moonlight Music Cruise (이랜드 달빛뮤직크루즈) near Yeouido Quay.
Soak in the beautiful city night lights as you cruise along Hangang river accompanied by a live performance. Just remember to bring your passport and fill up an embarkation card before boarding!
Cost: ₩29,900 (~S$29.90) (Free with the Discover Seoul Pass)
Departure time: 7:30PM (Closed on Mon)
How to get there: Yeouinaru Station, Exit 3
Day 5: Day Trips Out of Seoul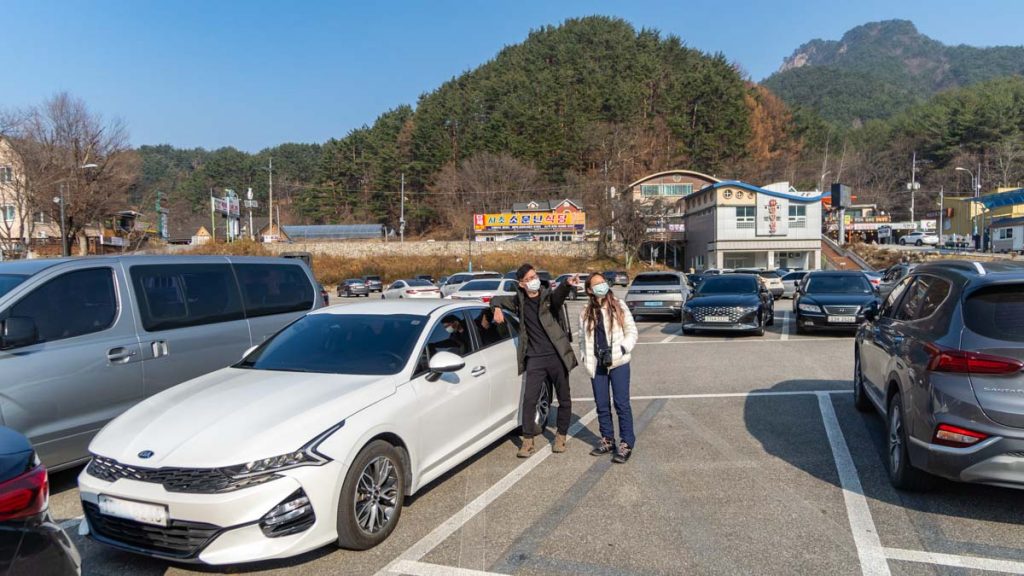 When you need an escape from the city, rent a car and hit the road 🚘
Driving for a day trip gives you more flexibility timewise so you don't have to rush to catch a bus or train from place to place! It's also more convenient and accessible to reach certain areas by car compared to public transport.
Option 1: Nami Island (남이섬)
Photo credit: Korea Tourism Organisation
Just an hour's drive away from Seoul is Nami Island — made famous by iconic K-drama 'Winter Sonata' (겨울 연가).
Hop on a ferry from Gapyeong Wharf or zip-line into the island, and explore it by renting a bike and cycling.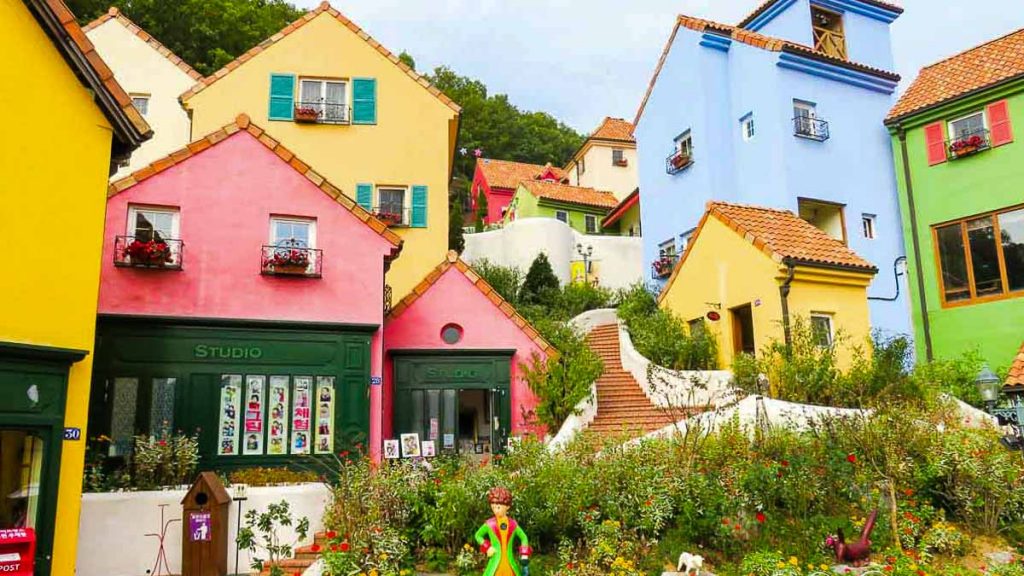 Book a tour or follow our comprehensive guide and visit other stunning attractions near the island like the Garden of Morning Calm (아침고요수목원), Petite France (쁘띠프랑스) and Gangchon Rail Bike (강촌레일파크 김유정레일바이크) too!
*Pro-tip: The best views on Nami Island are of orange foliage in autumn (September – November) or a white blanket of snow in winter (December – February), so plan wisely when to visit!
Entrance fee: ~S$16 via Klook
Ferry operating hours: Every 30mins from 7:30AM – 9AM, every 10-20mins between 9AM – 6PM and every 30mins from 6PM – 9:30PM
Address: 1024 Bukhangangbyeon-ro, Gapyeong-eup, Gapyeong, Gyeonggi-do
Read also: Nami Island Day Trip from Seoul: How to Cover the Best of Gapyeong
Option 2: Seoraksan (설악산)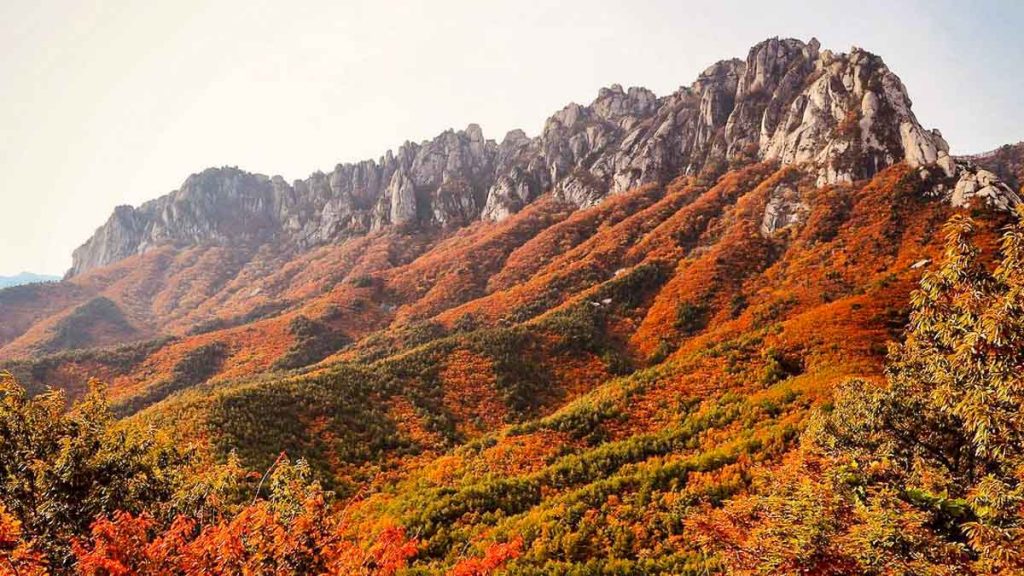 Photo credit: @mt.hyunbk via Instagram
Avid climbers can challenge themselves to picturesque hikes at Seoraksan National Park (설악산국립공원), with courses varying from low to high difficulty. But the best view can be seen from the mountain's main peak Daecheongbong (대청봉), which is also the third-highest peak in Korea.
In winter, the park gets really dark around 6PM so do start the hike early!
*Pro-tip: Avoid the period of mid-November to mid-December as some hiking trails are closed.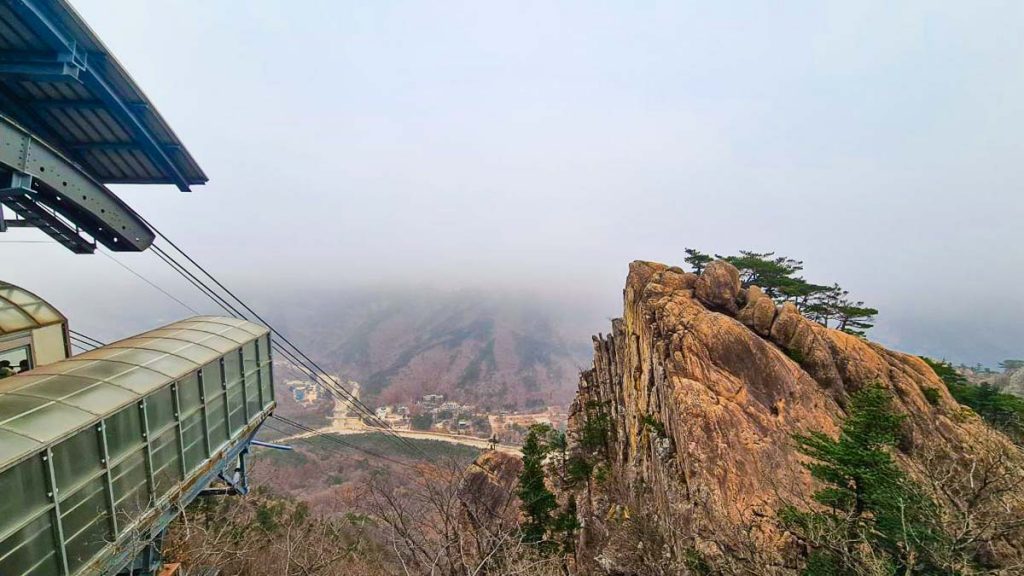 You can also opt for the cable car ride up to Gwongeumseong Fortress (설악산 권금성). If you're lucky, you'll have an amazing view of Mount Seoraksan from afar — we on the other hand, weren't so lucky.
Seoraksan National Park (설악산국립공원)
Entrance fee: ₩3,500 (~S$3.50)
Opening hours: 24 hours
Address: 114-2 Seoraksan-dong, Sokcho-si, Gangwon-do
Cable Car
Cost: ₩11,000 (~S$11) (Tickets are on a first-come-first basis and can only be purchased onsite)
Operating hours: 9AM – 6PM (Last ride at 5:30PM)
Option 3: Yangpyeong (양평)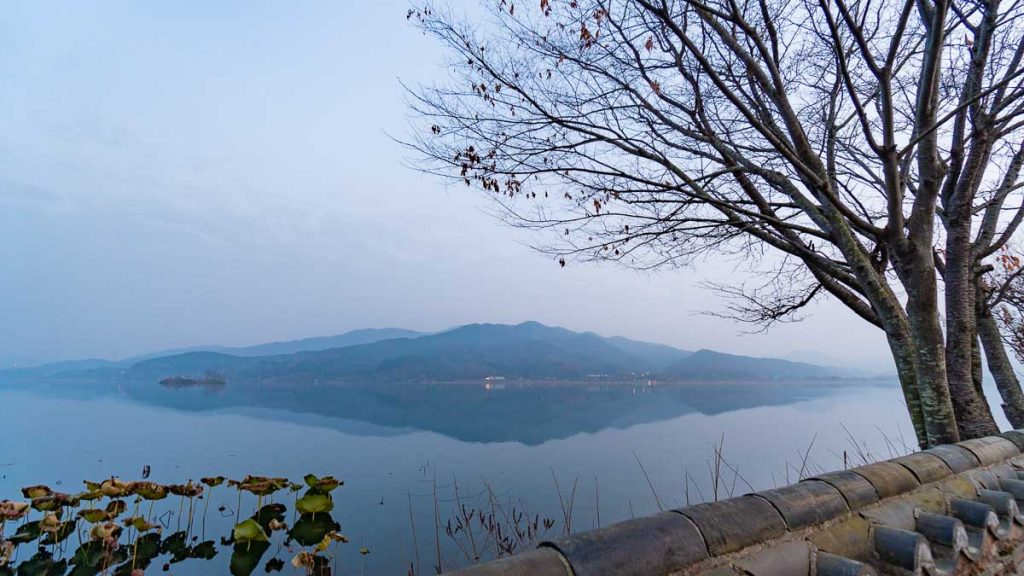 Yangpyeong is less than an hour's drive from Seoul and it has plenty to offer — including the gorgeous Dumulmeori Park (두물머리) and Korea's largest Starbucks outlet situated near the Han River.
*Pro-tip: There are parking spaces available at both the park and Starbucks, so it's more convenient to drive there rather than taking public transport.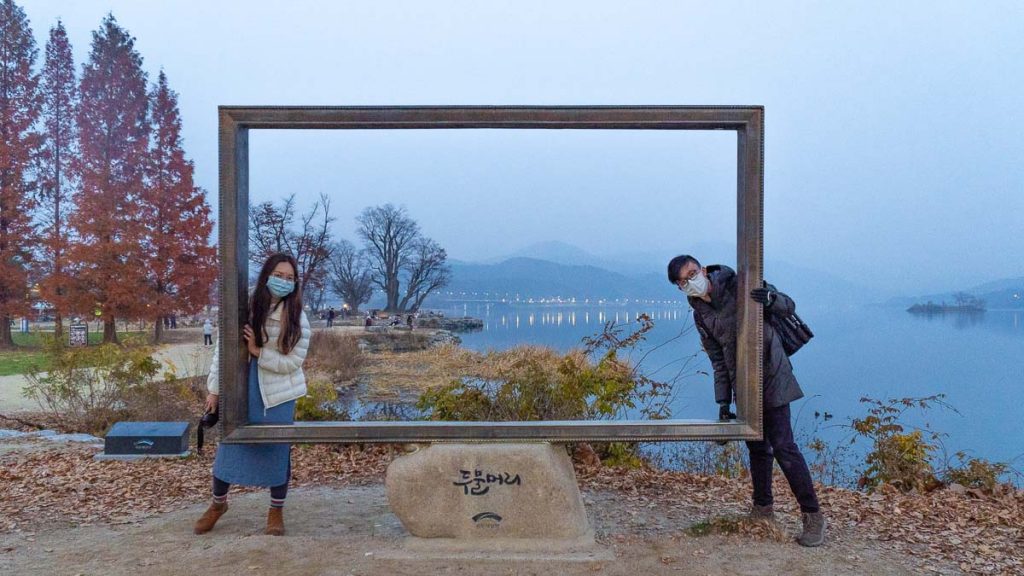 Dumulmeori means "two water area" and it's where the Bukhangang and Namhangang River meet. It's a popular destination for K-dramas, movies, and commercials. But it's also a great photo spot with an iconic photo frame structure capturing the rivers as a backdrop.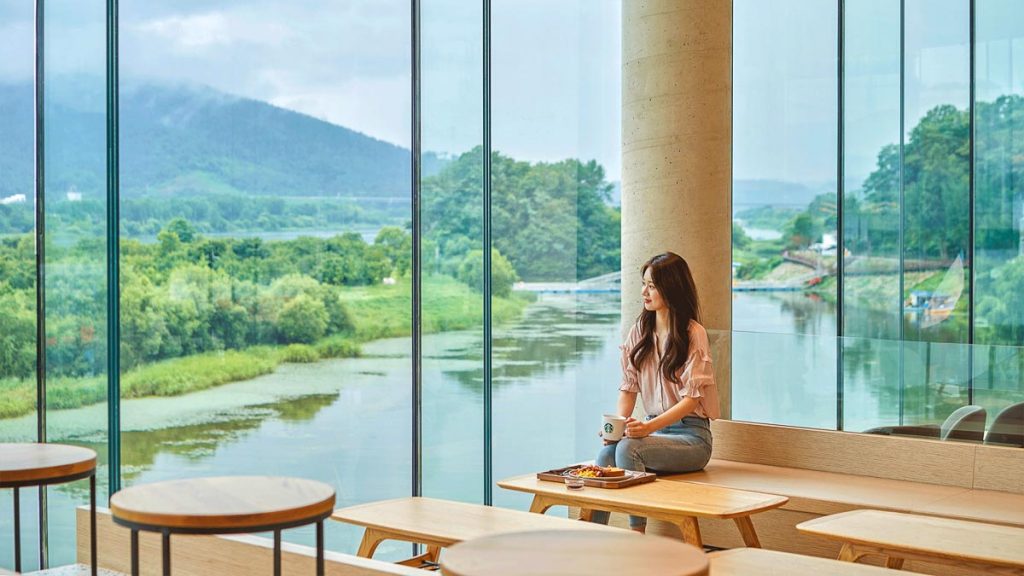 Photo credit: @starbuckskorea via Facebook
At Yangpyeong's Starbucks (스타벅스 경기양평점), sit back and relax with a drink in hand as you admire the majestic view of the Namhan River, just south of the Han River. There's even a rooftop terrace — perfect for star-gazing at night!
Dumulmeori Park (두물머리)
Entrance fee: Free
Opening hours: 24 hours
Address: 850-2 Yangsu-ri, Yangseo-myeon, Yangpyeong, Gyeonggi-do
Yangpyeong Starbucks (스타벅스 경기양평점)
Opening hours: 9AM – 8PM (Weekdays), 8:30AM – 8PM (Weekdays)
Address: 76 Yanggeun-ro, Yangpyeong-eub, Yangpyeong, Gyeonggi-do
Read also: 12 Day Trips out of Seoul — K-Drama Film Locations, Skiing and Unique Theme Parks
Day 6: Seoul's Unique Sights
Other than having great food and trendy shopping streets, Seoul also has some unique sights to offer that you shouldn't miss!
Naksan Park/Seoul City Wall (낙산공원/서울 한양도성)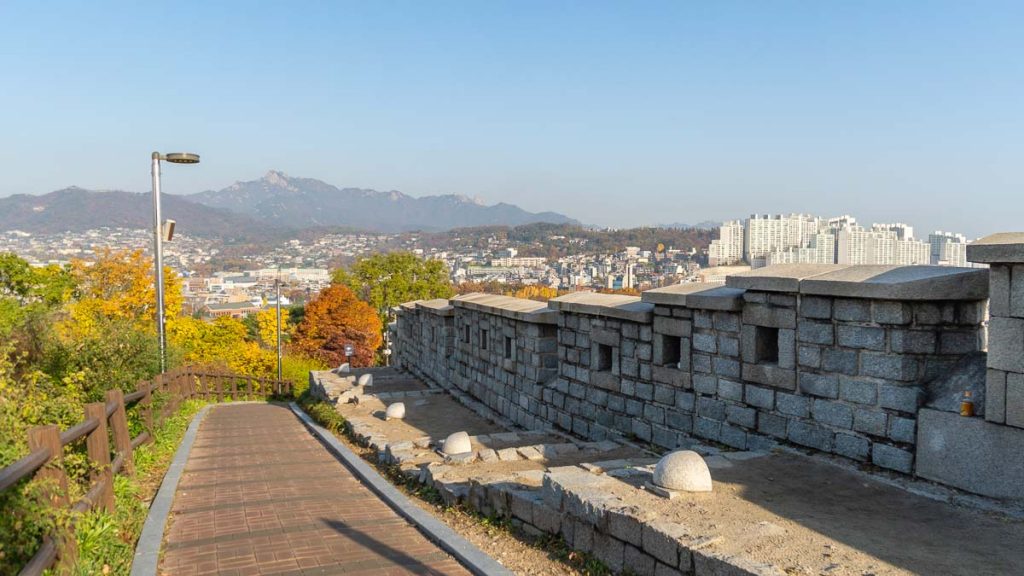 Another great viewpoint of Seoul is from the top of Naksan Park.
It's also a part of the Seoul City Wall, a series of walls made of stone that stretches for 18.6km surrounding Seoul. The Naksan Mountain trail takes about 1 hour to finish and spans from Hyehwamun Gate to Heunginjimun Gate.
Entrance fee: Free
Opening hours: 24 hours
Starting point: Hyehwa Station, Exit 2
Ihwa Mural Village (이화 벽화마을)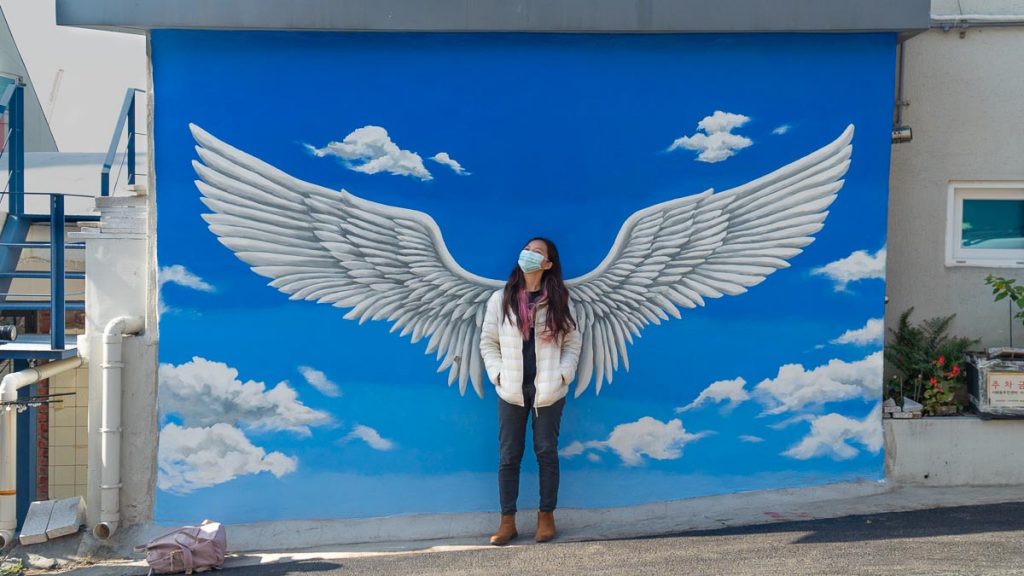 Just a 5-minute walk from Naksan Park is Ihwa Mural Village, a quaint little neighbourhood with murals plastered all over its walls.
The neighbourhood was once set to be demolished until the Art in the City — Naksan Cultural Project was introduced by the Ministry of Culture, Sports and Tourism in 2006, transforming it into a place with colourful artwork and interesting sculptures.
Remember to keep the place clean and your voice down as there are also residents living in the area.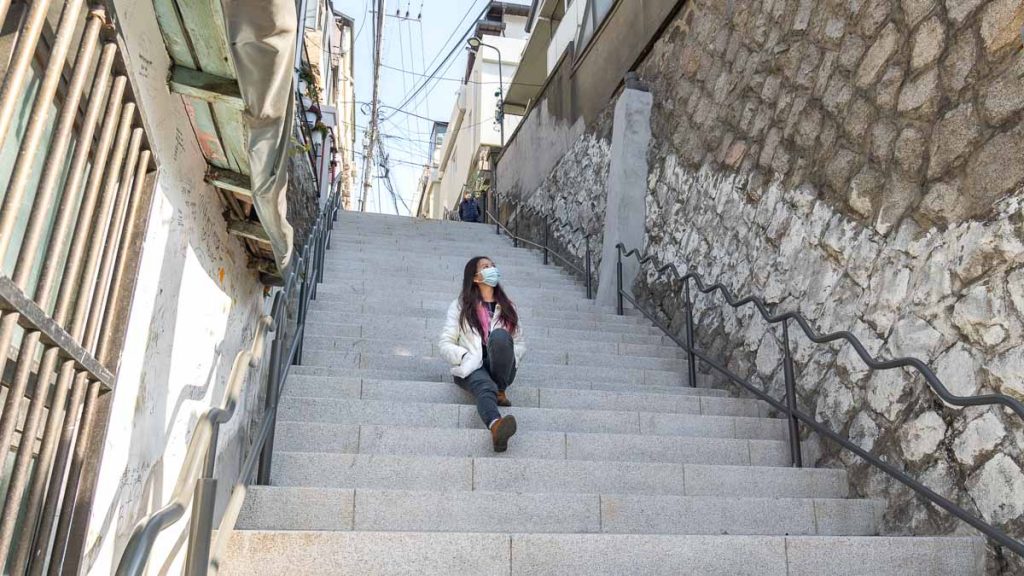 Note: When we visited, some of the famous murals such as the flower mosaic staircase featured in Rooftop Prince was no longer there 😔
Entrance fee: Free
Opening hours: 24 hours
How to get there: Hyehwa Station, Exit 2
Lotte World Tower Seoul Sky (롯데월드타워 서울스카이)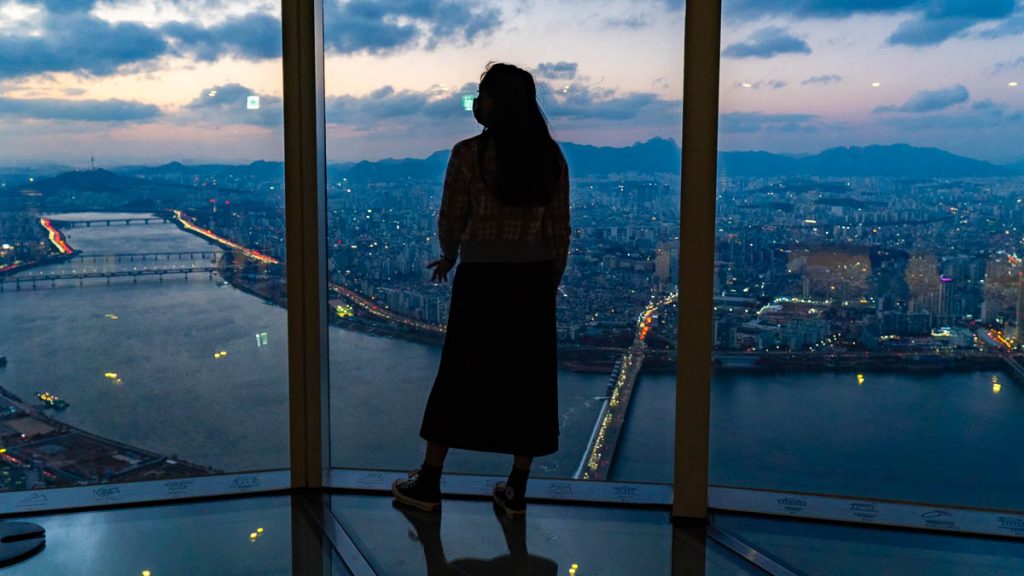 At 555m high, Lotte World Tower Seoul Sky is the tallest building in South Korea with 123 storeys. Travel up to the Sky Deck on the 118th floor to catch a 360° view of Seoul while atop a glass floor.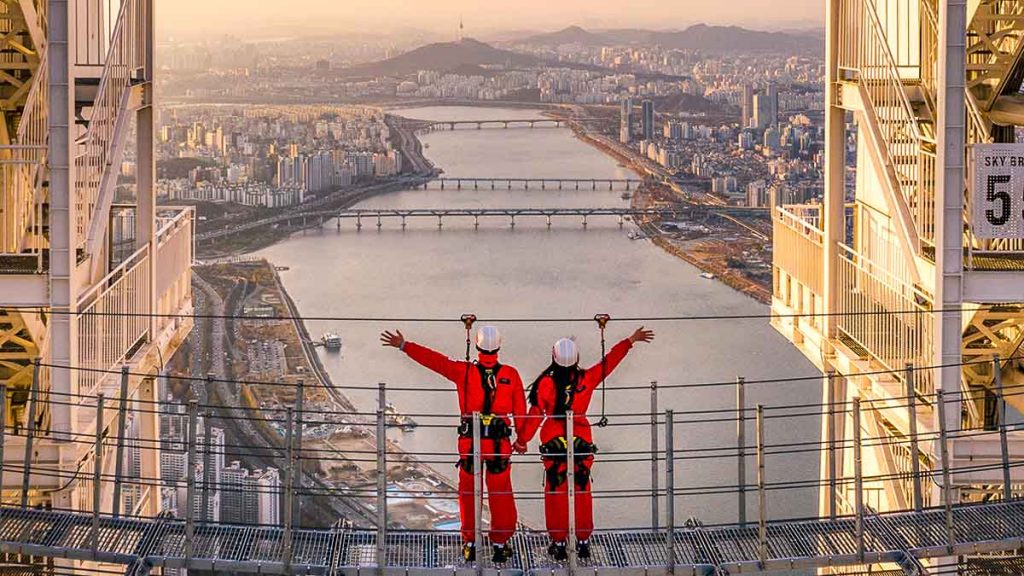 Photo credit: Lotte World Tower
For the brave and adventurous, try the Sky Bridge Tour where you'll walk on an 11m-long bridge on top of the Seoul Sky observatory and 541m above the ground.
Fun fact: Lotte World Tower is also the world's fifth tallest building!
Seoul Sky (서울스카이)
Entrance fee: ₩27,000 (~S$27) — ~S$25 on Klook
Opening hours: 10:30AM – 10PM (Sun – Thurs), 10:30AM – 11PM (Fri – Sat)
How to get there: Jamsil Station, Exits 1 and 2

Sky Bridge Tour
Cost: ₩96,000 (~S$96)
Opening hours: Various time slots (Closed on Mon and Tue)
Day 7: Seoul's Hipster Streets
With some time before we caught an evening flight back to Singapore, we decided to explore Ikseondong.
Ikseondong (익선동)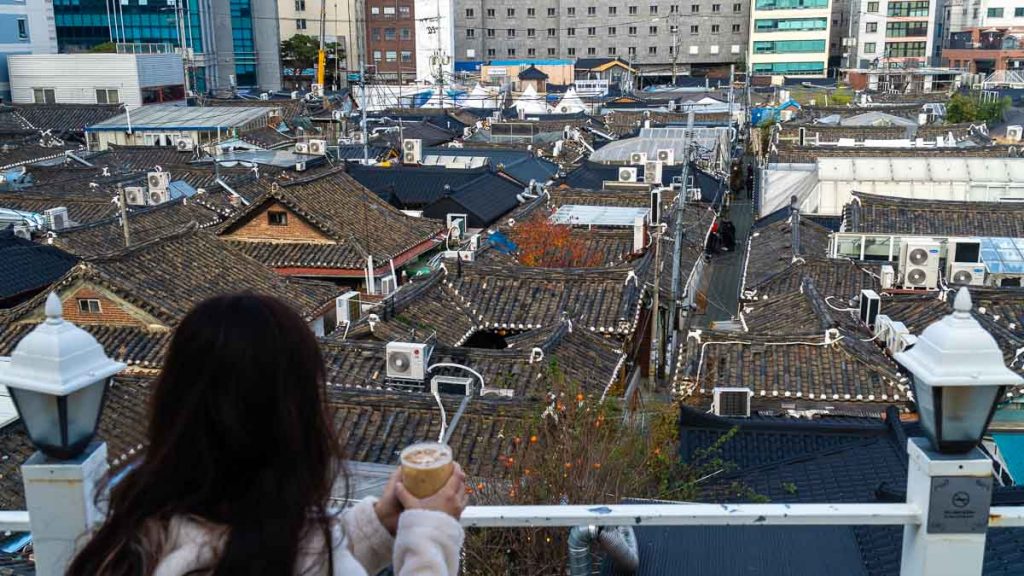 Ikseondong is definitely a hidden gem worth visiting in Korea. Here you'll find many trendy clothing shops and cafes housed in traditional Korean houses known as hanok.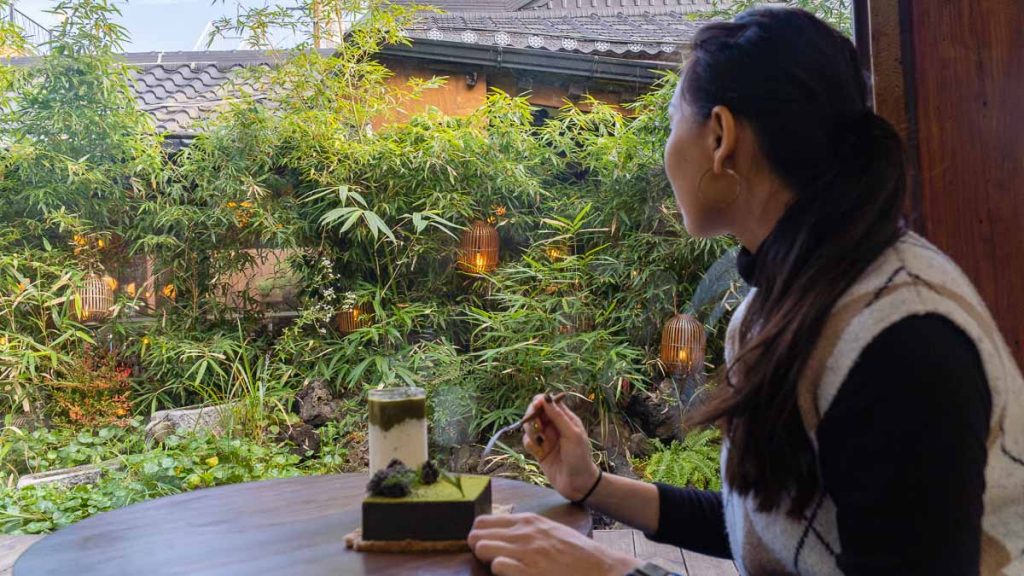 It's a great place for some last-minute shopping or just chilling in one of its many aesthetic cafes. We'd recommend Cheongsudang cafe (카페 청수당 익선) which is famous for its souffle castella and Fromage cakes. Alternatively, there's also Hotel SEINE, where K-drama 'Hotel Del Luna' (호텔 델루나) was filmed.
How to get there: Jongno 3-ga Station, Exit 4
Budget Breakdown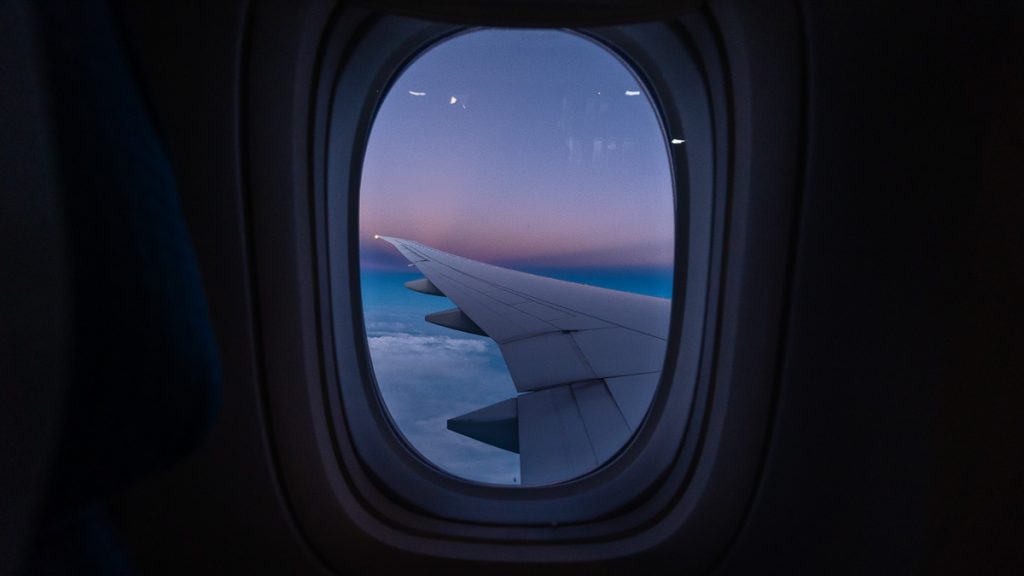 Accommodation: S$211.00
Transport: S$220.23 (excl. flights)
Activities: S$174.70
Food: S$244.00 (~₩30,000/day)
Misc: S$141.43
Total: S$991.36
(detailed breakdown for one pax here)
*Note: As rules are constantly changing, do check out the Embassy of the Republic of Korea to Singapore's website for the latest requirements for travelling to Korea.
Planning Your South Korea Itinerary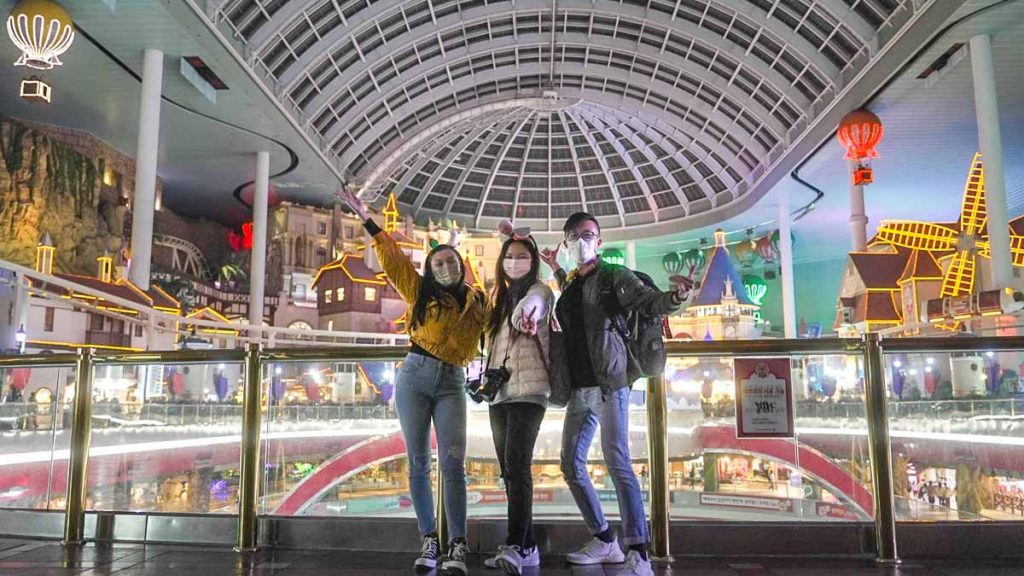 Airport Transfer: Take the AREX Incheon Airport Express Train to reach Seoul in less than an hour. Or book a private hire for a convenient door-to-door option — great for 3-6pax.
Getting Around Seoul: Trains and buses are convenient for getting around. Google Maps doesn't work in South Korea, so download NAVER Map instead for directions.
Pre-trip essentials, car rental, and activities:
Also, just for the month of May, look out for exclusive travel deals on Klook's Summer Sale — we're talking discounts on attractions, transport, and accommodations!
There are even freebies like a Zenyum brand box when you spend a min. S$100 in a single receipt (while stocks last). Plus, you'll also receive a S$10 eGC with every order of min. S$50 spend. *Only for the first 1,000 redemptions and capped at 1 redemption per user.
If you're planning a trip to other destinations, here are some sitewide promo codes to check out too 😉
Promo codes — exclusively for DBS cardmembers:
– S$50 off min. S$600 spend sitewide <DBSSUMMERCOOLOFF50>
– S$50 off min. S$500 spend sitewide <TAKE50OFFTHEHEATDBS>
– S$50 off min. S$400 spend sitewide <DBSSAVE50THISSUMMER>
– S$5 off min. S$25 spend sitewide, 1-time use per user <WELCOMETOPAYLAH>
What's something you're looking forward to experiencing in Korea? Let us know in the comments!
---
This article was brought to you by Klook.