Written by: Shawna Chan
Famous for its delectable street food and rich heritage, it's no surprise that many tourists from all over the world flock to Penang for its authentic street food, street art, and historical sights. While I enjoy hunting down the best delicacies in town, I love the outdoors and will usually be on the lookout for fun, new activities to try.
Penang's secluded nature trails and hikes tend to fall under the radar, which is a waste because many visitors overlook these rustic gems that reside in the heart of this little island.
If you're up for taking the road less traveled, here's a list of Penang's best kept secrets where you can not only beat the crowds, but also burn off some calories from the bowls of Penang laksa you will be consuming during your time there!
1) The Habitat: A 360° panoramic view from Penang Hill

Tucked in a corner of the famous Penang Hill, many visitors are unaware of this eco-tourism attraction that recently opened its doors in April 2017. Boasting numerous nature trails, gardens and soon-to-be opened canopy walk and zip-lines, The Habitat promises an immersive rainforest experience like no other.
Visitors can choose to admire the wide range of flora and fauna in the various gardens available, spot wild animals such as the Dusky Leaf Langur Monkey along the Nature Trail, or soak in the spectacular 360° panoramic view of Penang at the Tree Top Walk, the highest viewing point in Penang.
Complimentary nature guided tours will also be provided should you wish to go on an educational and insightful tour conducted by award-winning naturalists.
Cost: RM50 (Adult), RM30 (Children aged 4-13, Students, Seniors)
Address: The Habitat Penang Hill, Bukit Bendera, 11300, Penang, Malaysia
Opening Hours: 9:30am – 6pm daily (Closed on Wednesday)

*Pro-tip: Bring along insect repellent if you do not wish to be bitten by mosquitoes!
2) Bellevue Hotel Scenic Gardens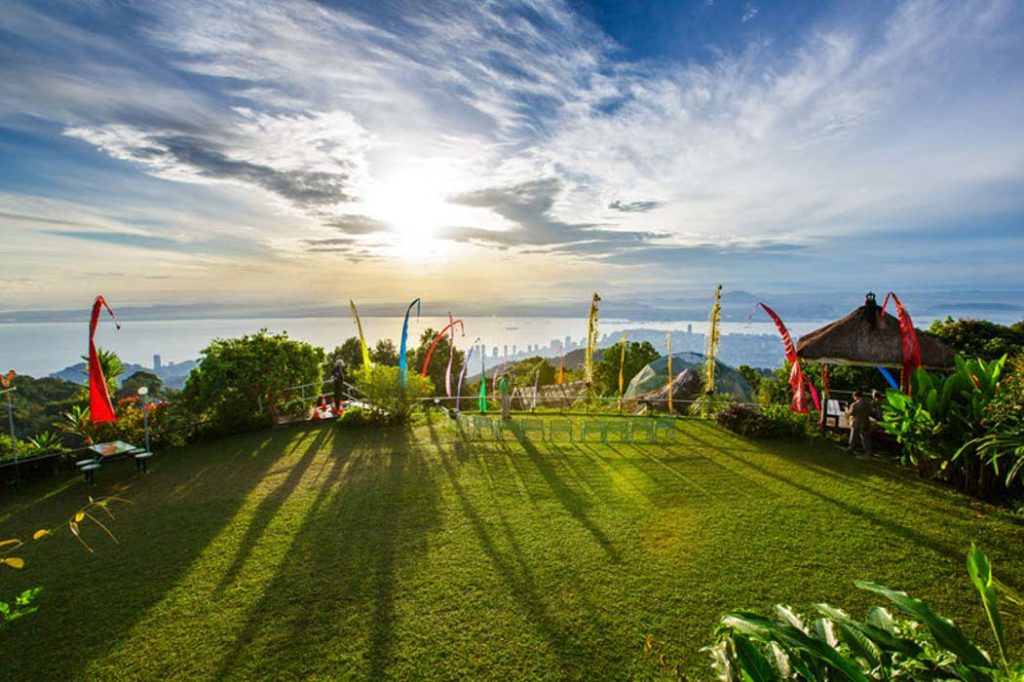 Just five minutes down the road from The Habitat is the Bellevue Hotel, the only hotel you will find on Penang Hill.
Situated behind this hotel is an exclusive and peaceful garden that overlooks Penang, a perfect spot for relaxing with a cup of tea which you can purchase from the cafe at the hotel. Temperatures here, and around Penang Hill, are about five degrees cooler than downtown Penang, making the air feel fresher, cleaner and more crisp.
Cost: Free if you purchase a ticket for the Bellevue Ginger Garden & Aviary
Address: Bukit Bendera | Penang Hill, George Town, Penang Island 11300, Malaysia
Opening Hours: 9am – 6pm daily
3) Penang National Park: Hike to Pantai Kerachut Beach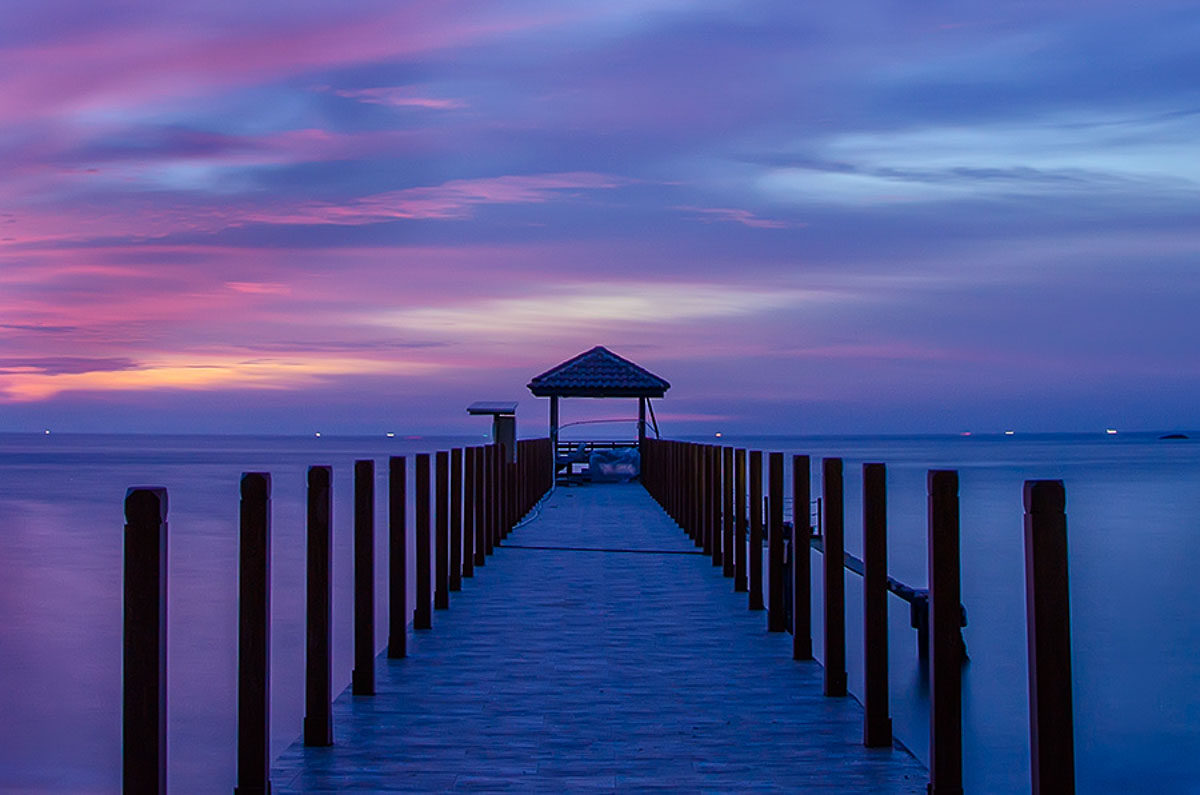 Despite being the smallest national park in the world, Penang National Park is not one to be belittled.
Located in the national park itself is the Pantai Kerachut Beach, a tranquil beach with beautiful sand and clear, blue waters. While the hike to the beach is quite popular, the steep terrain in some areas can be quite challenging. For a more relaxing alternative, hire a boat at the entrance to get there.
At the end of the hiking trail, you will also find a rare meromictic lake — the only one of its kind in Malaysia — where sea water and fresh water do not mix due to their different densities.
The Pantai Kerachut beach is especially great for wildlife lovers as it is brimming with turtles, crabs, monitor lizards, and mouse deers. You will also find a turtle sanctuary located at the beach.
Time your hike so you'll reach the beach just in time to enjoy the sunset!
Cost: Free (but will require a permit registration at the office found near the entrance)
Address: Pejabat Taman Negara P. Pinang, Jalan Hassan Abbas, Balik Pulau, Pulau Pinang, 11050 Pulau Pinang, Malaysia
Opening Hours: 8am – 5pm
*Pro-tip: Bring along some water and snacks as there are no drinks or food stores at the beach.
4) Penang National Park: Canopy Walkway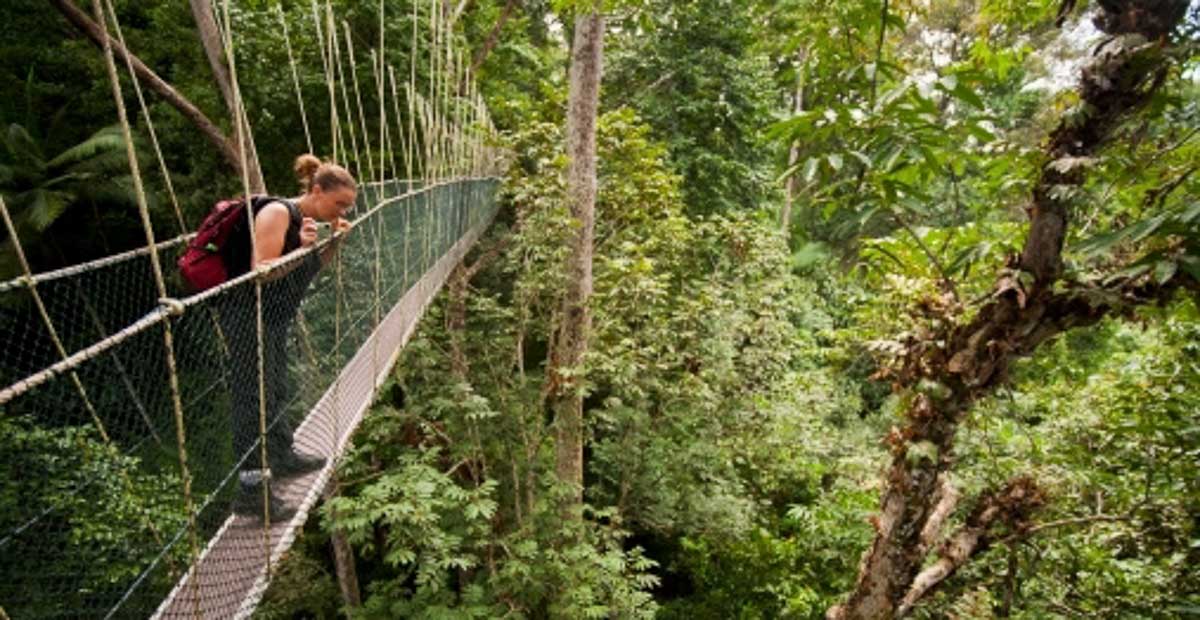 A more leisurely option to the hike is the Canopy Walkway — a 250-metre long suspension bridge that offers a fantastic bird's eye view of the treetop rainforest canopy and the river below.
Do note that the Canopy Walkway may be closed due to rain or fallen trees, so make sure to call ahead of your visit to make sure that it is open!
Cost: RM5 (purchase from registration office at the park entrance)
Address: Pejabat Taman Negara P. Pinang, Jalan Hassan Abbas, Balik Pulau, Pulau Pinang, 11050 Pulau Pinang, Malaysia
Opening Hours: 10am – 4pm
5) Tan Clan Jetty: Watch Penang come to life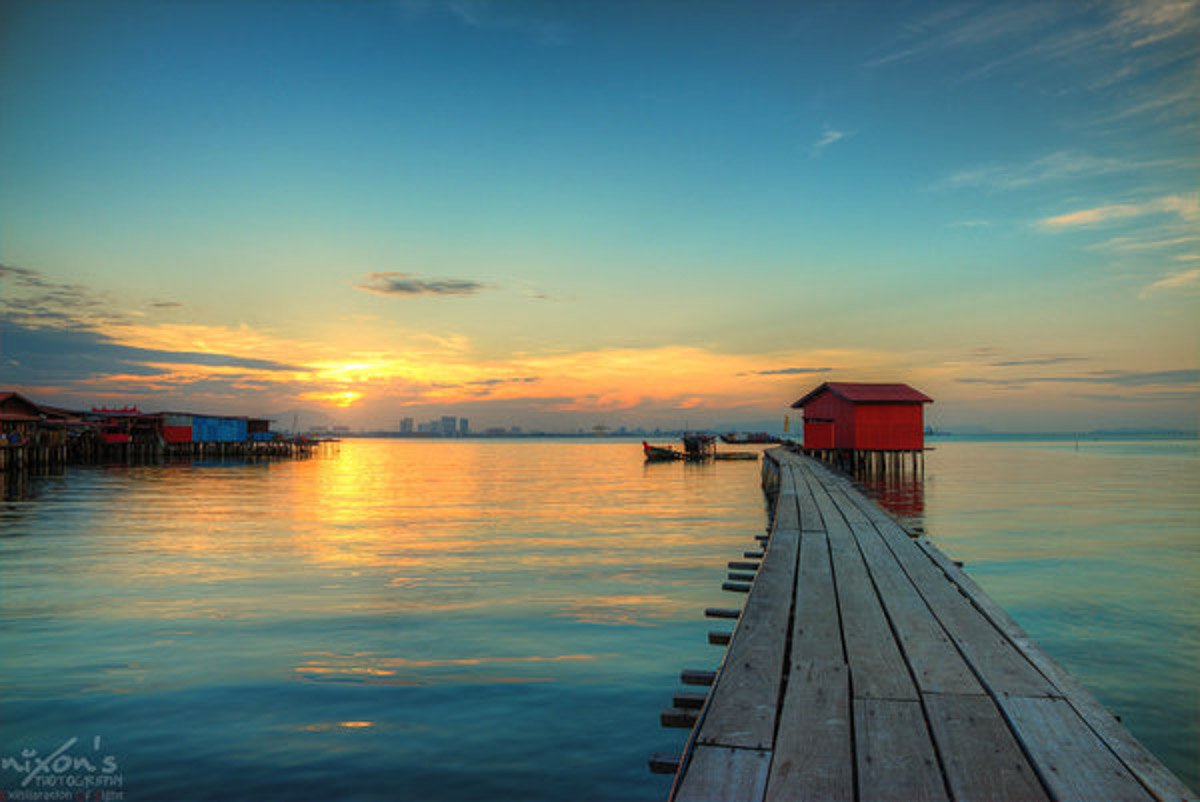 The Clan Jetties of Penang are 19th century floating villages built on stilts that used to house Chinese immigrants, and now its descendants. Out of all 6 clan jetties, Chew Jetty is the most commercialised jetty as many stalls have been set up to sell souvenirs and drinks to the large throngs of tourists who frequent it.
I would suggest starting off your day with a quiet, peaceful sunrise at the lesser-known Tan Jetty instead, where you can get a glimpse of the area's history without the unwanted crowds.
Watch as the dark sky transform to streaks of orange and red while enjoying a cool breeze coming in from the sea right in front of the jetty. It is definitely a sight not to be missed, and is also one of the most serene places to watch a sunrise in Penang.
Cost: Free
Address: Pengkalan Weld, Penang 10300 
Despite being in Penang for a mere 3 days, this little island surprised me with how much it had to offer. If you're looking for a short getaway with fantastic outdoor experiences coupled with some extremely delicious food, Penang is the place to go!
Read our other Penang itineraries:
– Cycling in Penang: How to cover Georgetown's top attractions in one day
– The Ultimate Guide to the Most Iconic Georgetown Street Art
– Penang Foodie's Itinerary: Hipster Penang
---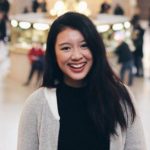 Shawna Chan
@shawnachan
Loves nature, the outdoors, and anything that can send adrenaline rushing through my veins 🙂 Always up for an adventure anytime, anywhere!