Get your caffeine fix, explore a temple complex on a buggy, and bungy jump off a bridge in Nara in this Japan itinerary, using Kyoto as a base.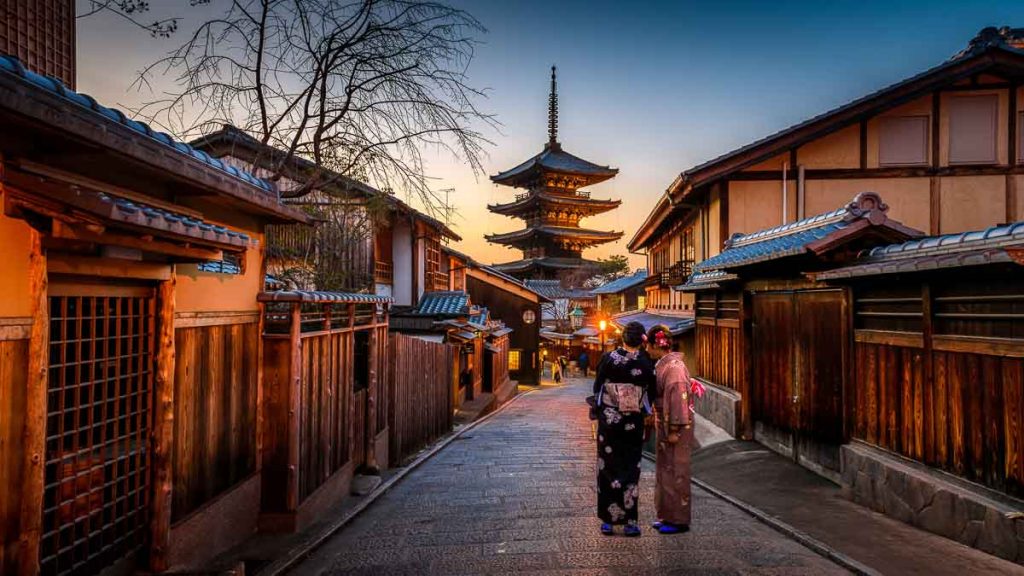 Photo credit: @boontohhgraphy via Unsplash
When Japan opened its borders last year, we immediately booked flights to Osaka. Like most visitors, we spent just a day or two in Kyoto and Nara — which was hardly enough.
This time, we wanted to spend more time exploring these areas. After all, Kyoto was formerly Japan's capital city for over a thousand years (from 794 to 1868)!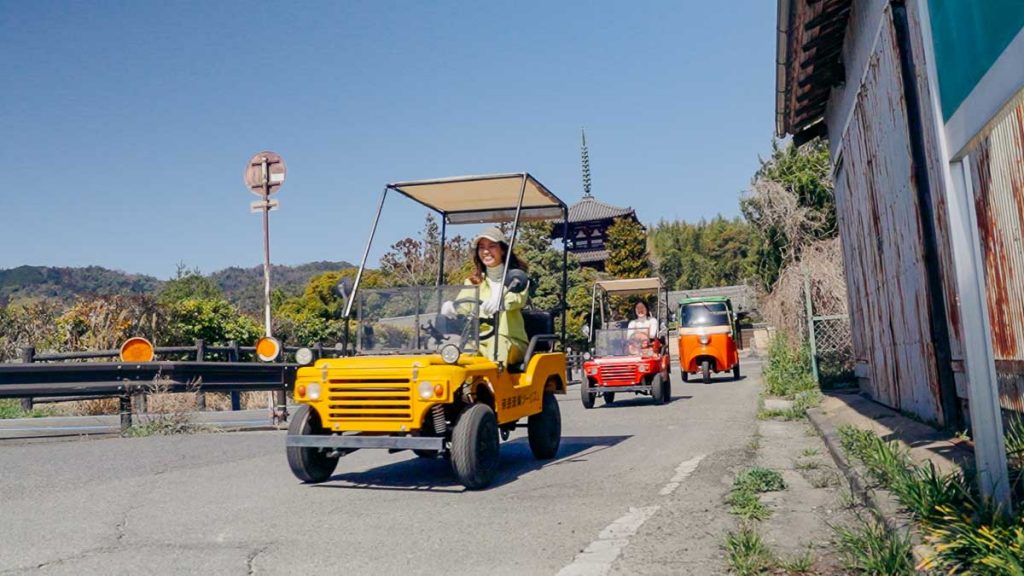 Turns out, there's a lot of fun things to do in Kyoto and Nara beyond Fushimi Inari Shrine and Nara Deer Park. We went bungy jumping off a bridge, visited some of Japan's oldest temples (by buggy!), and even managed to squeeze in a couple of hikes.
Kyoto and Nara Itinerary Overview
Day 1: Downtown Kyoto
Day 2: Higashiyama and Gion
Day 3: Arashiyama
Day 4: Southern Kyoto
Day 5-6: Nara
Getting to Kyoto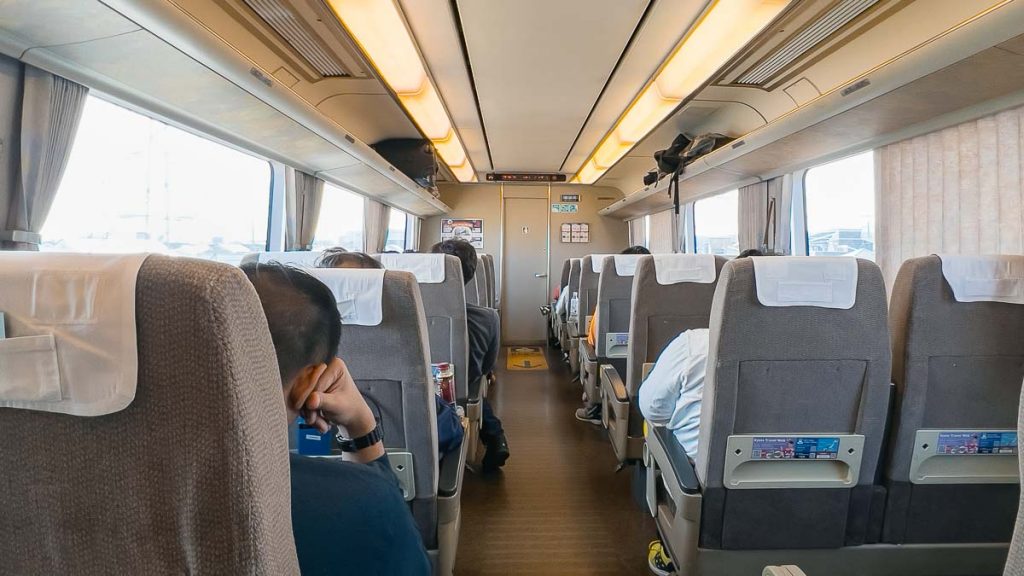 Getting to Kyoto from Kansai Airport (Osaka): JR Haruka Airport Express (1hr 5min) for ~S$18
Getting to Kyoto from Tokyo: It takes 2.5hrs via shinkansen to get from Tokyo to Kyoto. Here are a few JR pass options you can consider!
1) JR Whole Japan Rail Pass from ~S$297 (7, 14 or 21 days)
2) JR Hokuriku Arch Pass from ~S$244 (7 days)
3) One-way shinkansen ticket from ~S$130
Read also: Osaka Transport Guide — Maximising Your Transport Passes for Travelling In And Around Osaka
Pre-trip Essentials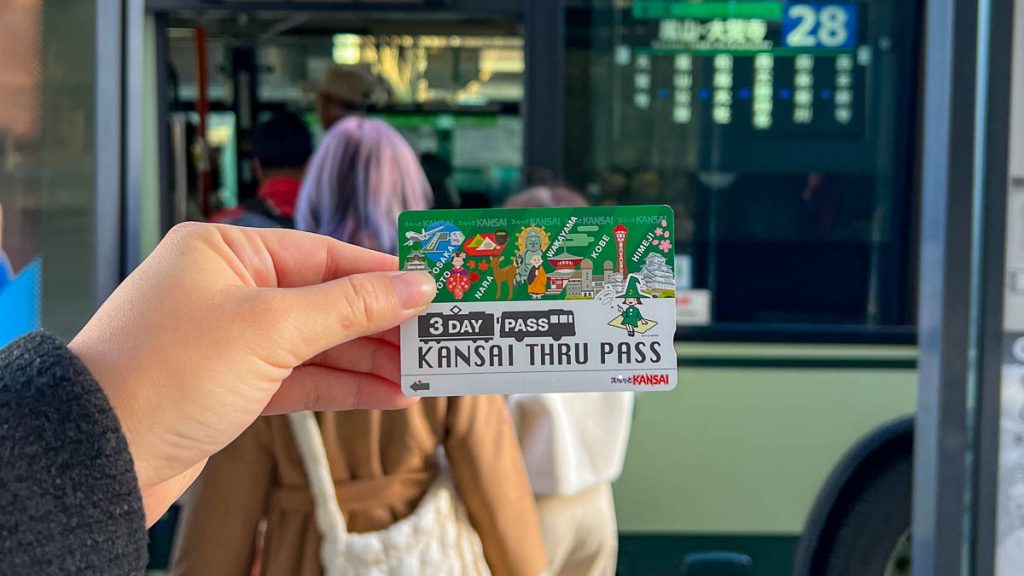 Entry requirements: Visitors to Japan are required to complete an entry form on Visit Japan Web before flying to Japan.
Connectivity: Unlimited data eSIM for Japan (5, 8, 15 and 30 days available) from ~S$19. An eSIM QR code will be sent to your email and can be activated upon landing.
Transport within Kyoto: The Kansai Thru Pass (2 or 3 Days) from ~S$45 includes unlimited rides on trains, subways and buses at specific zones in the Kansai Area.
Few people know this, but the Kansai Thru Pass also includes discounts at restaurants, shops and attractions!
Day 1: Downtown Kyoto
Where to Stay in Kyoto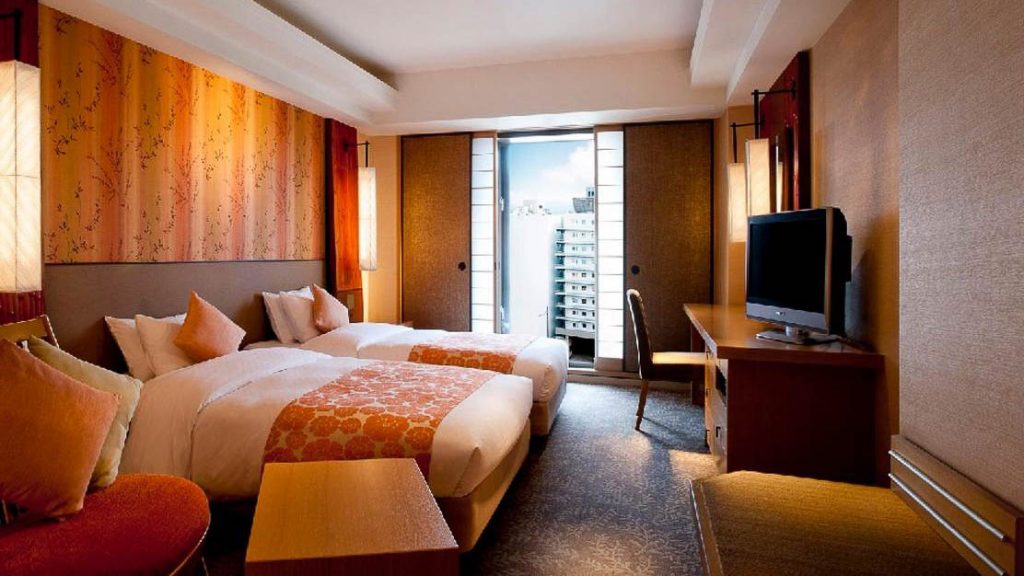 Photo credit: Rihga Royal Hotel Kyoto
We stayed near Kyoto Station for easy access to public transportation. Both hotels listed below are a less than 10-minute walk from Kyoto Station — meaning we could easily store our bags there before check-in and after check-out.
Mid-range: M's Hotel Kyoto Station Kizuya (From ~S$93/night for a twin room)
Luxury: RIHGA Royal Hotel Kyoto (From ~S$141/night for a standard double room)
Kurasu Kyoto Stand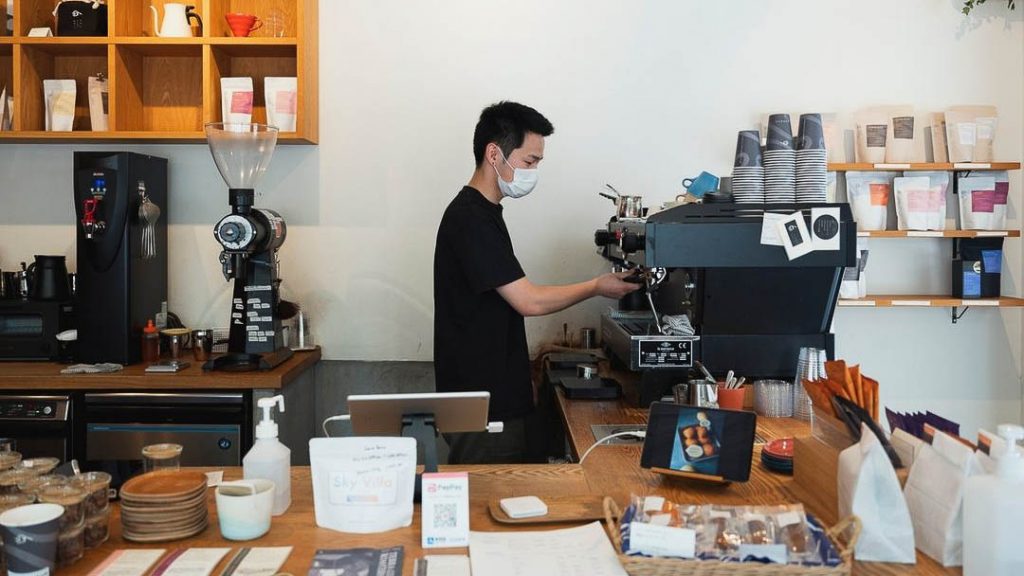 Photo credit: @kurasu.kyoto via Instagram
As someone who looks forward to her daily caffeine dose, Kurasu Kyoto Stand was one of my favourite finds. It's a popular specialty coffee shop, a short walk from Kyoto Station. I tried the ice latte (¥450) and hot matcha latte (¥450) on separate days and both were great perk-me-ups!
Cost: From ¥300 (~S$3)
Opening hours: 8AM – 6PM
How to get there: 5min walk from Kyoto Station
Nishiki Market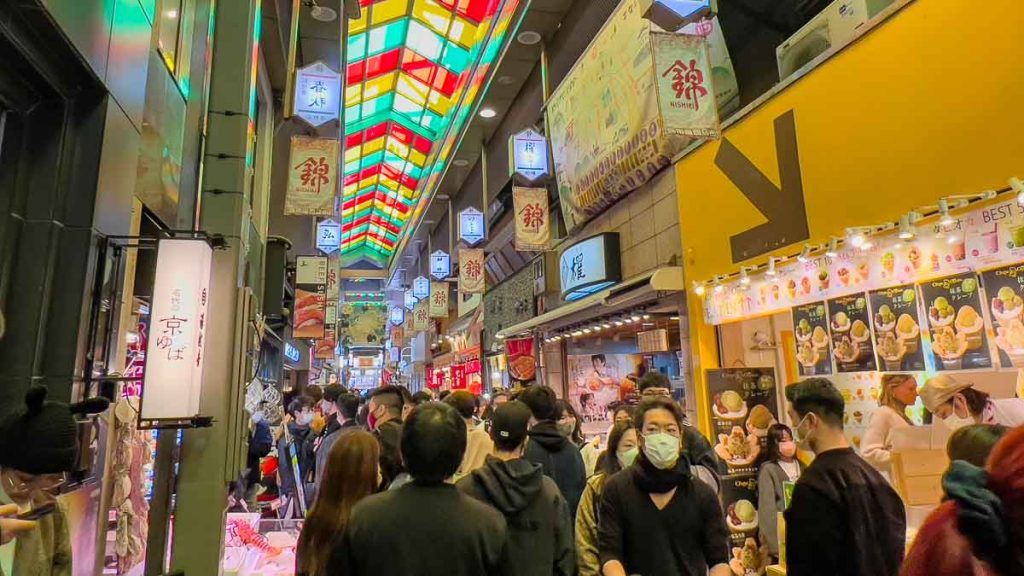 Nishiki Market is Kyoto's most famous market. It started as an open-air fish market around 400 years ago and has evolved to become a Japanese street food paradise!
There are roughly 130 vendors lined up along a 400m-long sheltered pedestrian street. We walked the entire path; here are a few dishes we'd recommend: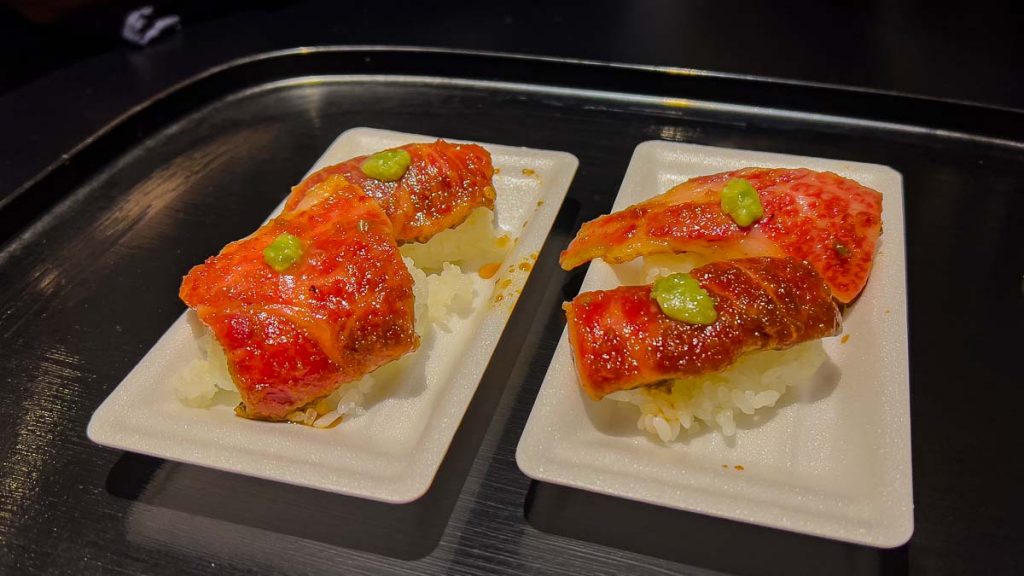 First up, beef sushi (¥880 for two) at Nishiki Gyubei. It ain't cheap, but it was pretty damn good. The beef had a rich and creamy texture — the kind that'll induce a happy sigh. We also tried their steak skewers (¥990/stick) which were perfectly cooked.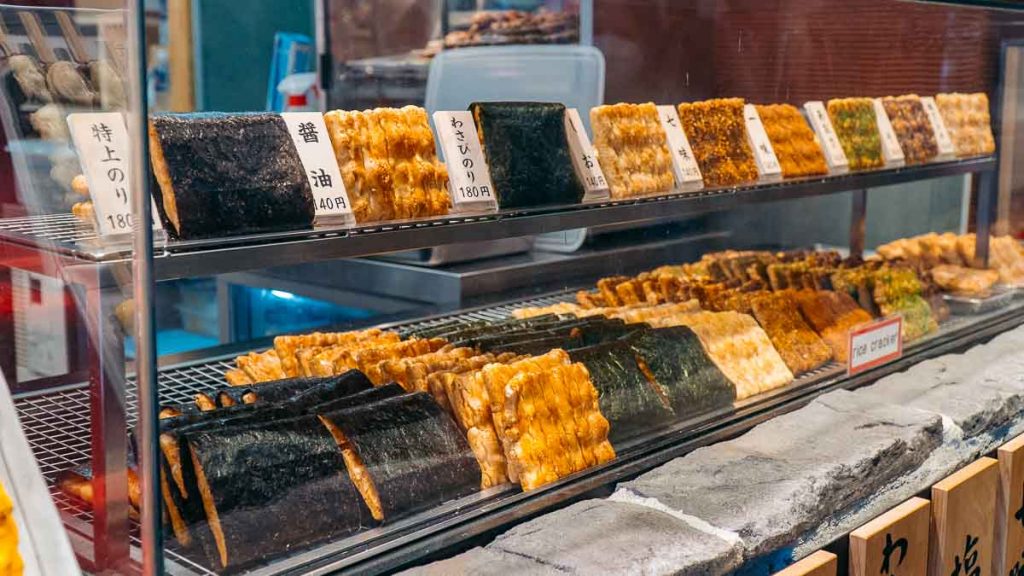 Another popular street snack is senbei (rice crackers) — best purchased from the big senbei store located right at the end of Nishiki Market. I'd never seen that many flavours — soy sauce, sugar, seaweed, spicy and more! One piece costs between ¥140 to ¥180 and it's a decent palm-sized portion.
We also tried nurusenbei, a chewy rice cracker soaked in soy sauce. It looked like a meat skewer which was intriguing — but I wasn't a fan of the unfamiliar rubbery texture. The shop also sells a whole bunch of senbei products, ideal for bringing home!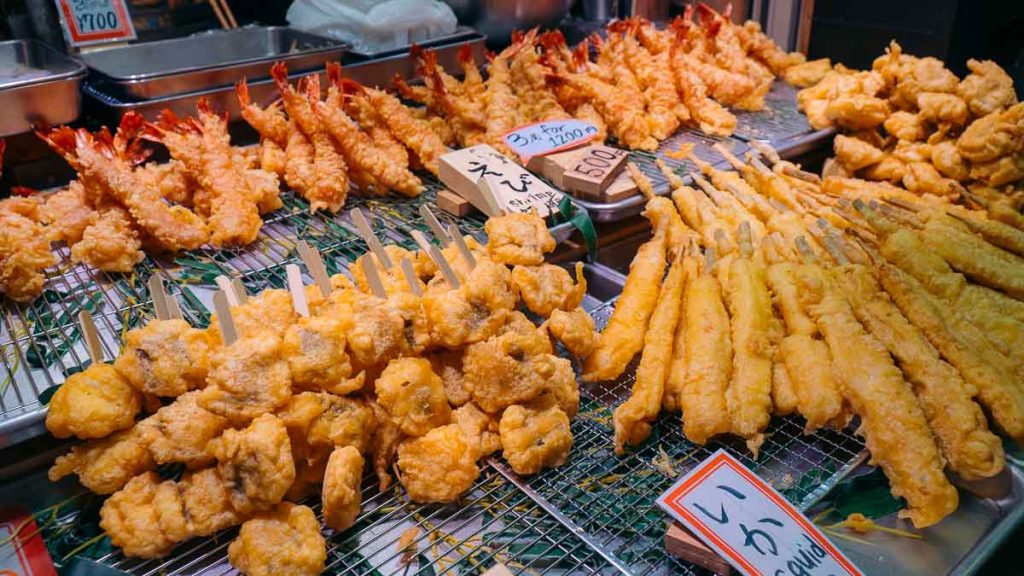 Tempura (deep-fried dish) is another must-try at Nishiki Market. We ordered shrimp (¥500), pike conger (¥500) and conger eel (¥700) which were all fried perfectly with a light batter.
*Pro-tip: Nishiki Market gets extremely crowded during lunch hours (12PM – 2PM). Avoid this timing if you value personal space!
Entrance fee: Free
Opening hours: 10AM – 5PM
How to get there: Take the Karasuma Subway Line to Shiko Station, walk 5min
Japanese Sweets Making Class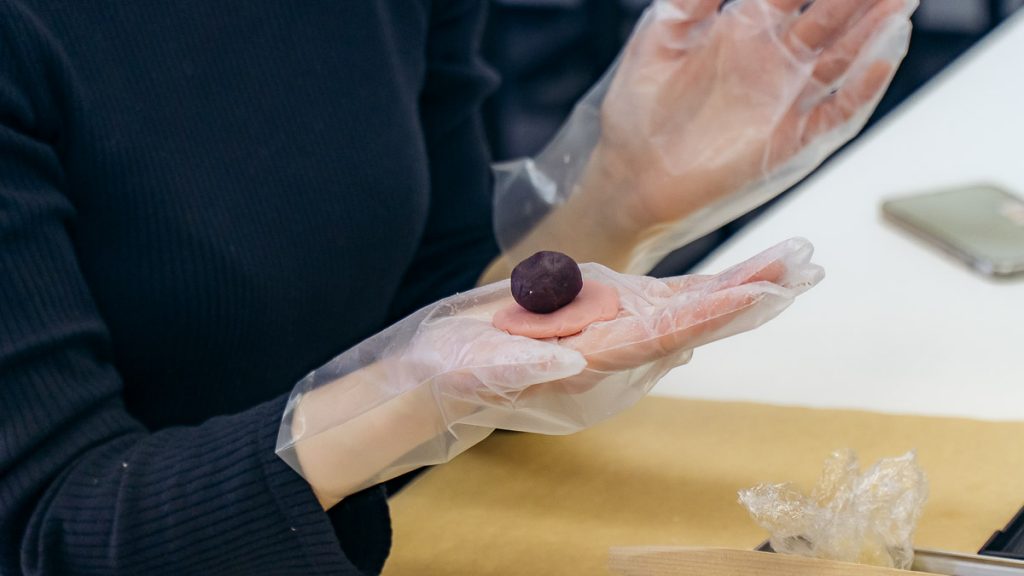 For a more unique local experience, attend a traditional Japanese sweet (wagashi) making class!
During our hour-long class, an instructor taught us how to make flower-shaped wagashi. She didn't speak English, but demonstrated each step thoroughly so it was easy to follow.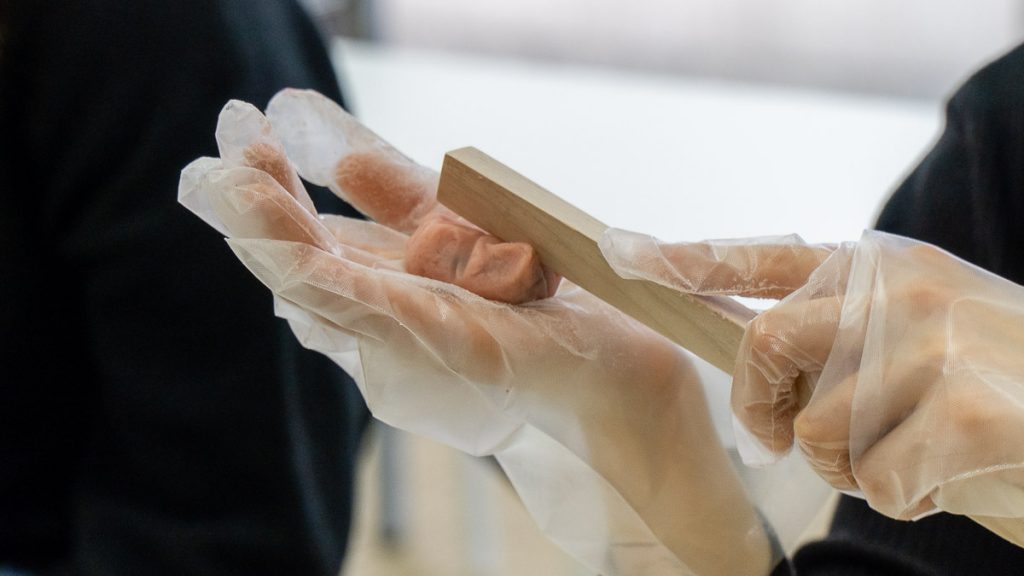 To get the necessary colours, we mixed the sweetened dough with natural food colouring, and shaped it using a bamboo tool called herazaiku. The filling inside is red bean paste!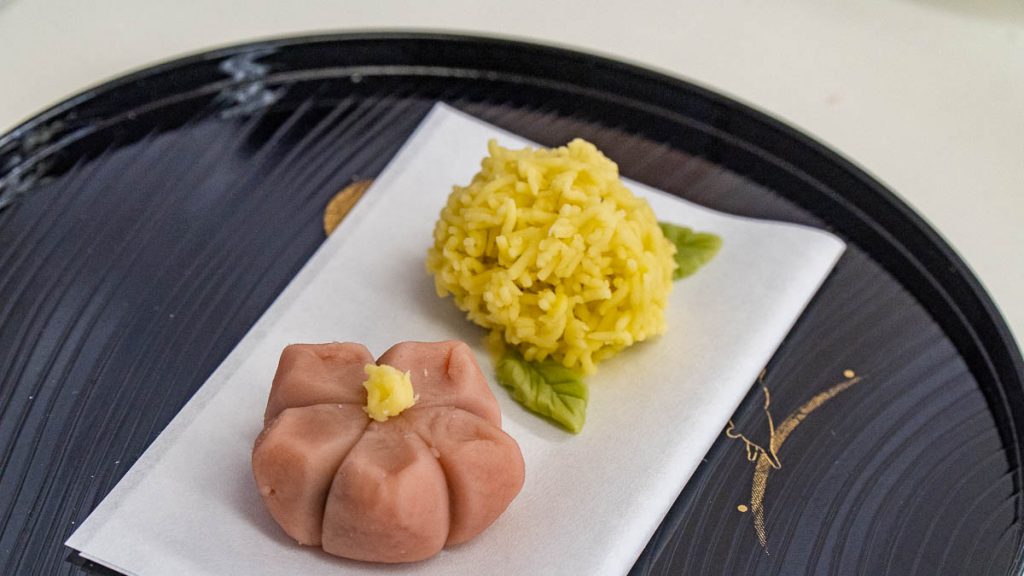 Here's our finished product — a sakura and lotus flower. I'd say we did pretty well for a first time! At the end, we got to enjoy our sweet treats with matcha tea.
Cost: ~S$30/pax for a 1hr 10min class
Opening hours: 10AM – 5PM
Address: 2F 135, Manjujicho, Shimogyo-ku, Kyoto-shi, Kyoto, 600-8104 (15min walk from Nishiki Market)
Teramachi and Shinkyogoku Shopping Street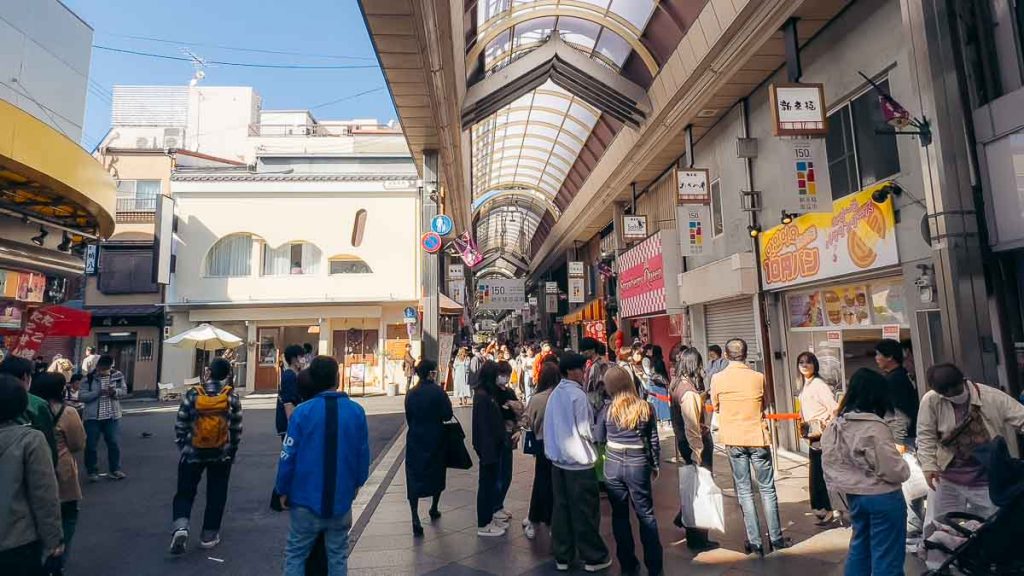 Don't hurry off just yet; right beside Nishiki Market is Teramachi and Shinkyogoku Shopping Street. These parallel streets have been around since the 1860s, but there's nothing ancient about them.
They're Kyoto's most popular shopping arcades — packed with modern eateries, pet cafes, and loads of options for retail therapy.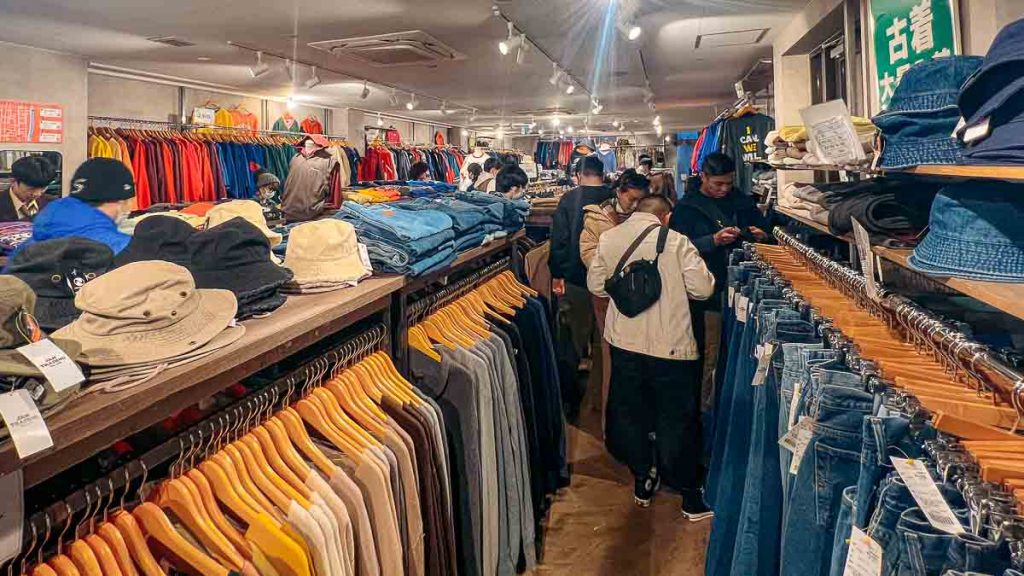 We spent a few hours wandering the streets here — with most of it spent exploring cool thrift shops. The stuff here is pretty reasonably priced; you can find several pieces under S$40.
Our favourite store is LOWECO by JAM, where I bought a denim bucket hat and faded sports cap for S$28 total!
Entrance fee: Free
Opening hours: 24 hours — Most shops close by 8PM
How to get there: From Kyoto Station, take the San-In Line to Nijo Station then walk 9min. It's located right beside Nishiki Market
Dinner at Yakiniku Hiro Shoten
Yakiniku Hiro Shoten was located close to our hotel, so we could drop off our shopping before heading to dinner. This yakiniku (Japanese barbecue) meal was quite possibly the best meal of the trip — the meat is high quality, melt-in-your-mouth good. 🤤
We started with a set of six meat cuts (¥2,178) — then quickly narrowed down our favourites, and ordered more. My love for pickled veggies might make me biased, but their side dishes were really tasty. We had pickled bean sprouts, cucumber, and kimchi (¥345/portion).
*Pro-tip: Make a reservation online in advance as this store is almost always packed during dinner.
Cost: ~S$28/pax
Opening hours: 11:30AM – 10PM
Address: 607 Higashishiokojicho, Shimogyo Ward, Kyoto, 600-8216, Japan (5min walk from Kyoto Station). Note: There are several branches in Kyoto, we went to the Kyoto Station West branch which was close to our hotel
Day 2: Higashiyama and Gion
Wear comfy shoes and pack reusable shopping bags — you'll need them for a full day exploring Higashiyama and Gion!
They form the heart of Kyoto and are the city's best-preserved historic districts, with gorgeous traditional architecture fused with modern shops and restaurants. Higashiyama and Gion sit side by side, so they are best visited on the same day.
Higashiyama District
Kiyomizudera Temple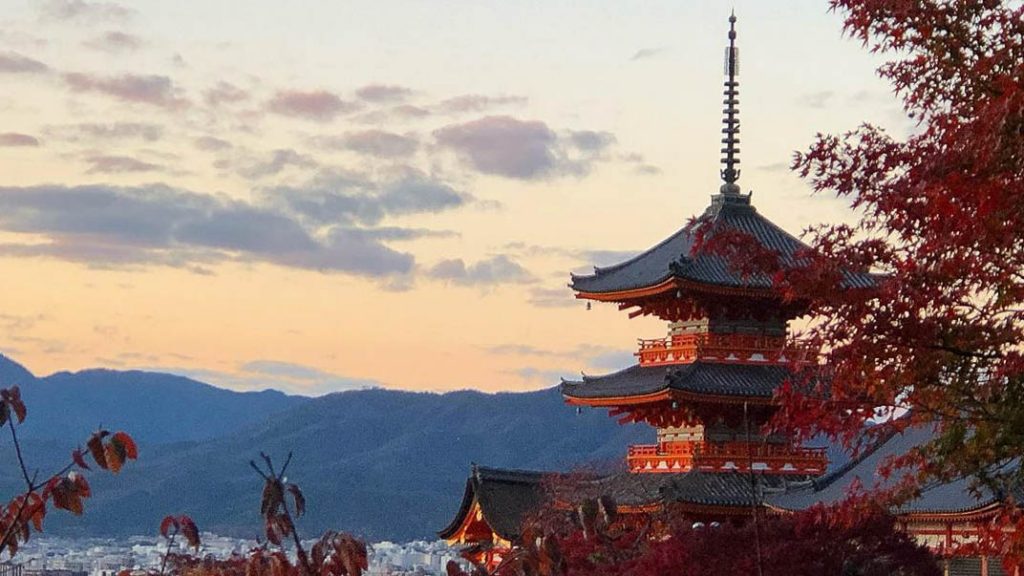 Photo credit: @aaapplecider via Instagram
Founded in 780, Kiyomizudera Temple is one of Kyoto's most well-known buildings. It sits on Mt. Otowa at the top of Sannenzaka Street — which you'll be passing in order to reach it.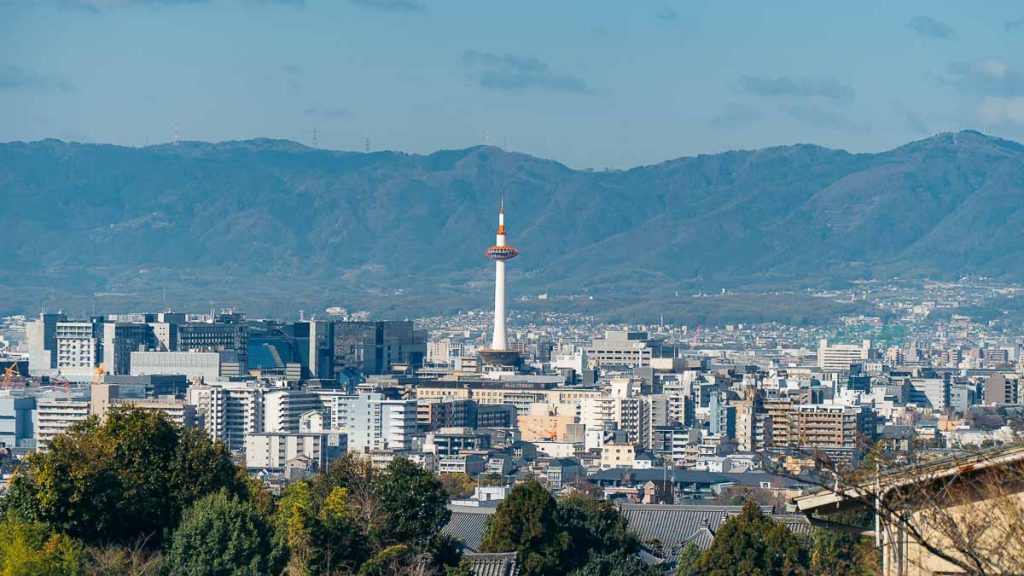 The view of Kyoto's skyline from Kiyomizudera Temple.
Pilgrims come to pay respects to Kannon (Goddess of mercy and compassion), represented by a statue with eleven faces in the main hall.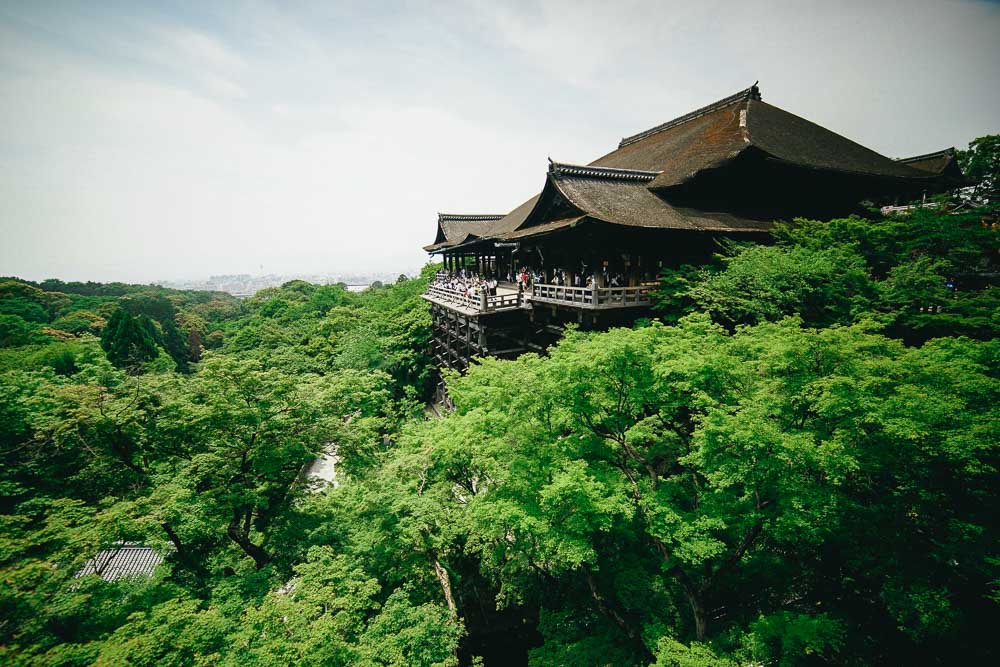 The most recognised feature of the temple is its large wooden terrace, which sits 13m above the hillside.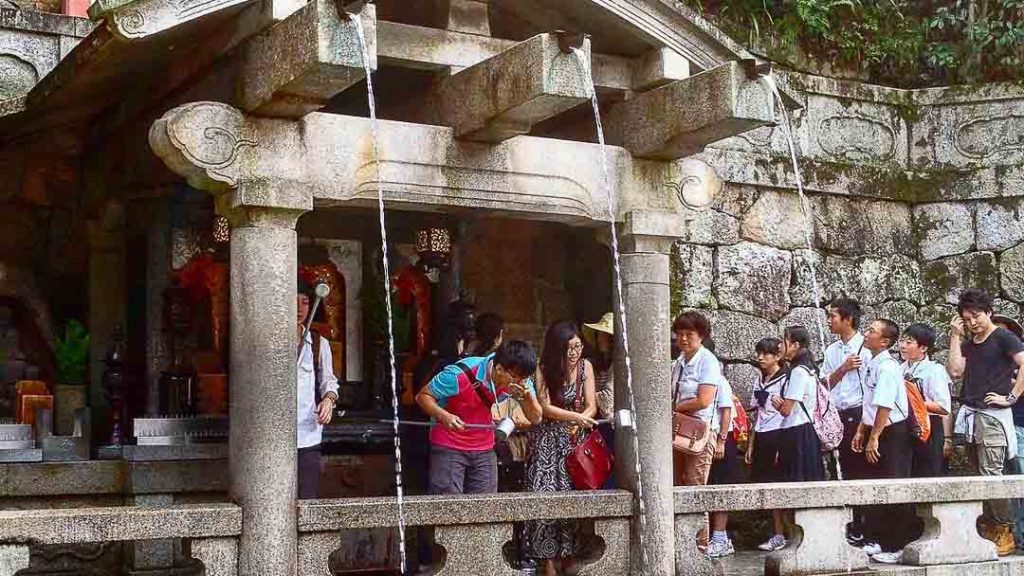 Photo credit: @sjppodcast via Instagram
Do also check out the Otowa Waterfall, which is diverted into three streams. Each stream is said to bring different benefits — a long life, success at school, and success at love. So don't be surprised to see people using cups attached to long poles to drink from the waterfall!
But before you start chugging from all three, doing so is considered greedy and you might be frowned upon 😂
Entrance fee: ¥400 (~S$4)
Opening hours: 6AM – 6PM
How to get there: Take bus 206 from Karasuma Nanajo Stop at Kyoto Station, then walk 10min. The bus arrives every 15min
Sannenzaka and Ninenzaka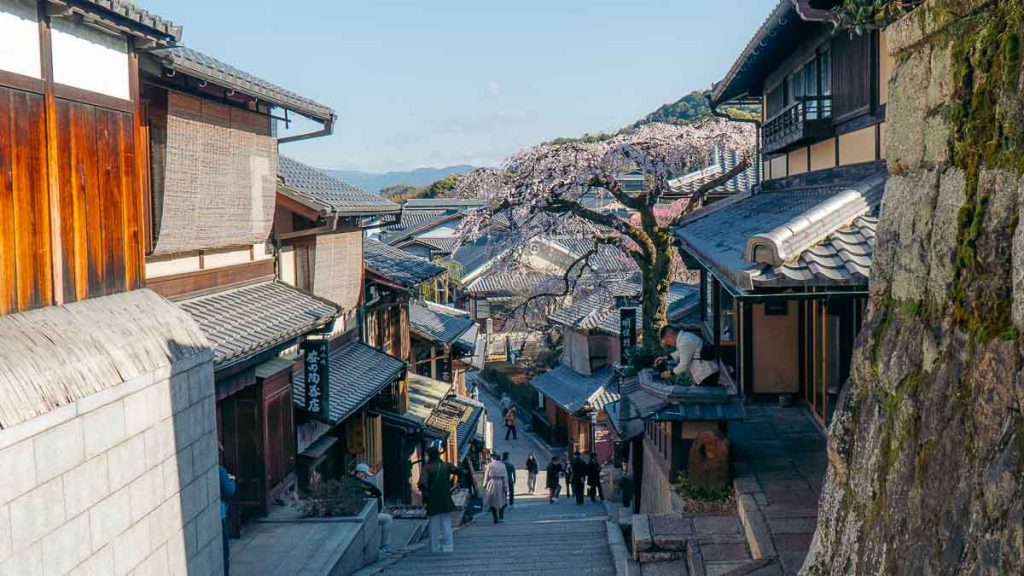 After visiting Kiyomizudera, spend a few hours exploring Sannenzaka and Ninenzaka!
If you're into shopping, food, or photography, you'd love this district as much as I do. The winding streets and traditional wooden townhouses hold so much character; each corner had something new to see.
Renting a kimono is very popular here; we saw many locals and tourists donning traditional wear and going on photoshoots.
We stopped for coffee at the newly opened here kyoto cafe, a short walk from Kiyomizudera. I couldn't resist ordering a gluten-free omelette as well — trust me, it looks and tastes way better than it sounds.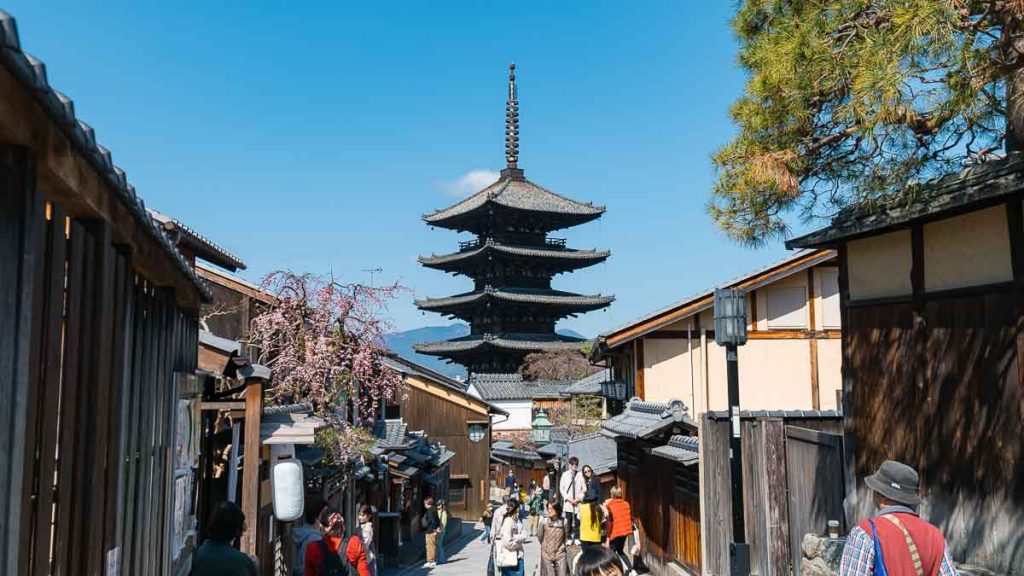 One iconic photo spot is Yasaka Pagoda, also known as Hokanji Temple. This five-storey building was built around 592 and costs ¥400 to enter, though we were happy to just admire it from the street.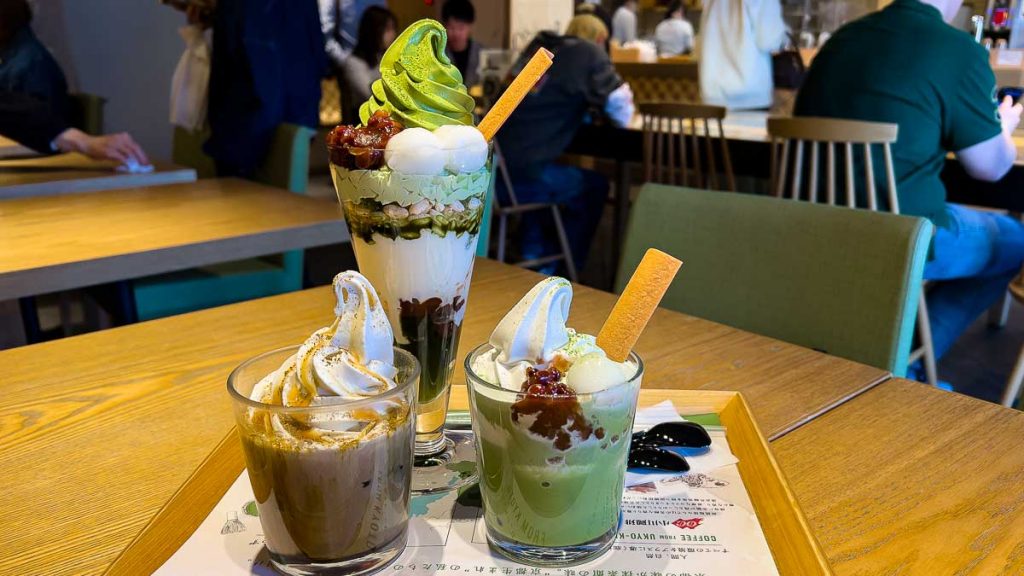 For all things matcha (green tea), head to Maccha House! We tried the parfait (¥990), maccha float with soft serve and mochi (¥790) and hojicha float with brown sugar (¥740). The queue was long, but I'd say it's worth the wait.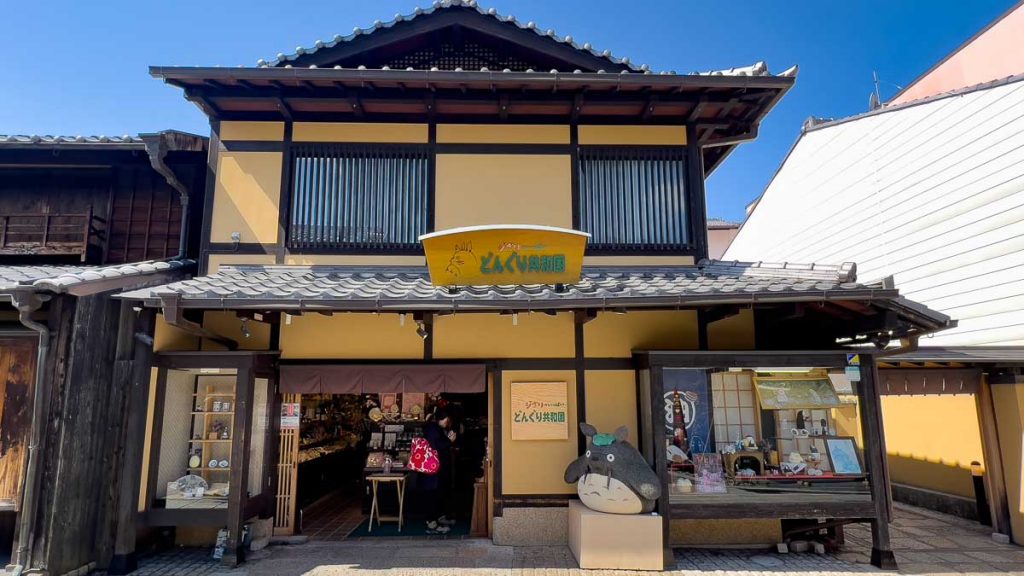 Other fun things to do here include visiting Yasaka Koshin-do (a colourful temple that's gained popularity on Instagram) and the Studio Ghibli Store. The latter has a massive Totoro plushie — reason enough to visit.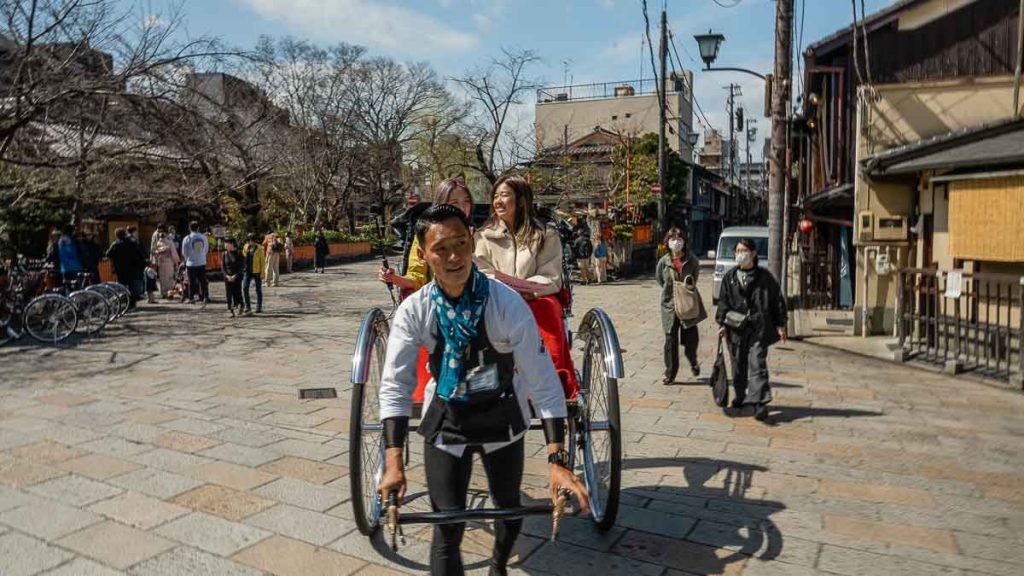 Here's a more unique way to explore Higashiyama — a rickshaw tour. The tour takes you past landmarks like Yasaka Pagoda, Yasaka Shrine, Maruyama Park, and Ichinen-zaka Slope.
Our friendly rickshaw guide was more than happy to engage in conversation the entire ride. You can also stop for photos at any time, just let your guide know!
Kyoto Higashiyama Rickshaw Tour
Cost: From ~S$55/pax for a 30min tour for 2 persons — 60min and 120min tours available
Tour timings: 10AM, 10:30AM, 11AM, 11:30AM, 12PM, 12:30PM
Meeting point: 483 Shimokawarachō, Higashiyama Ward, Kyoto, 605-0825, Japan
Gion District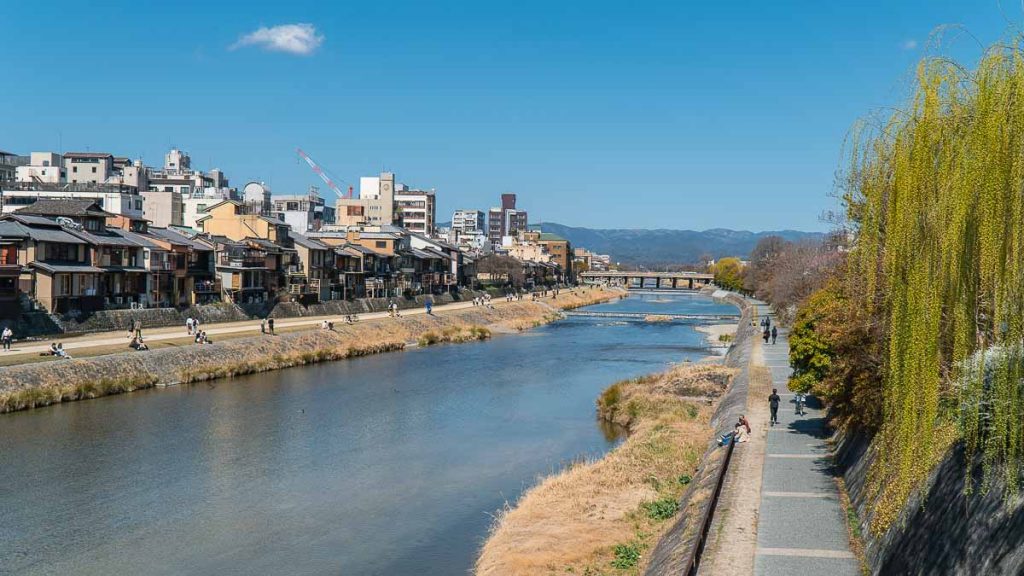 Kyoto is Japan's former capital and is considered the birthplace of geisha culture. For a taste of this culture, visit Gion — Kyoto's most famous geisha district. Geishas (or geiko in Kyoto) are professional cultural performers trained in traditional arts.
Yasaka Shrine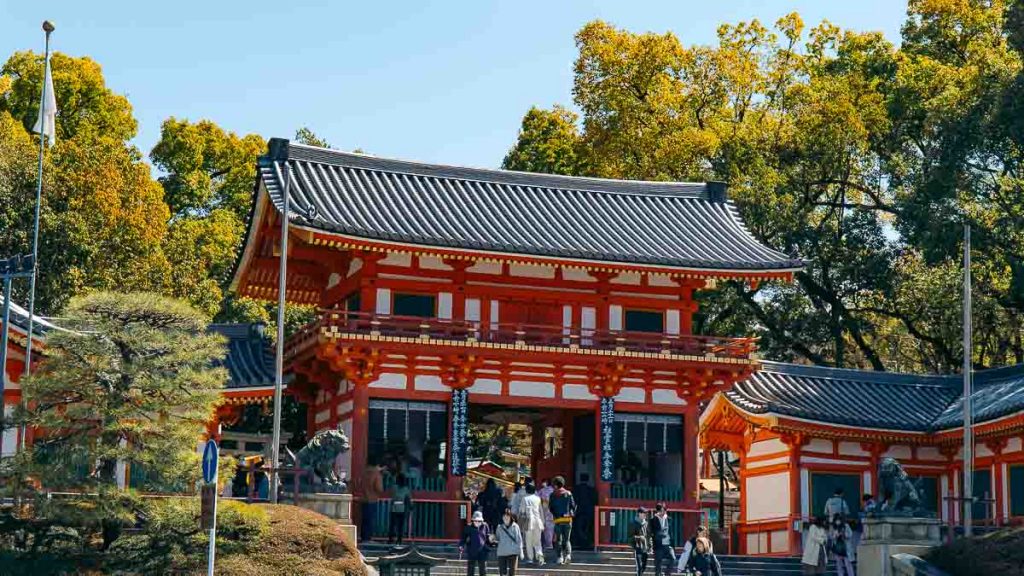 Yasaka Shrine (or Gion Shrine) marks the divide between Gion and Higashimaya districts, sitting at the end of Gion Shopping Street.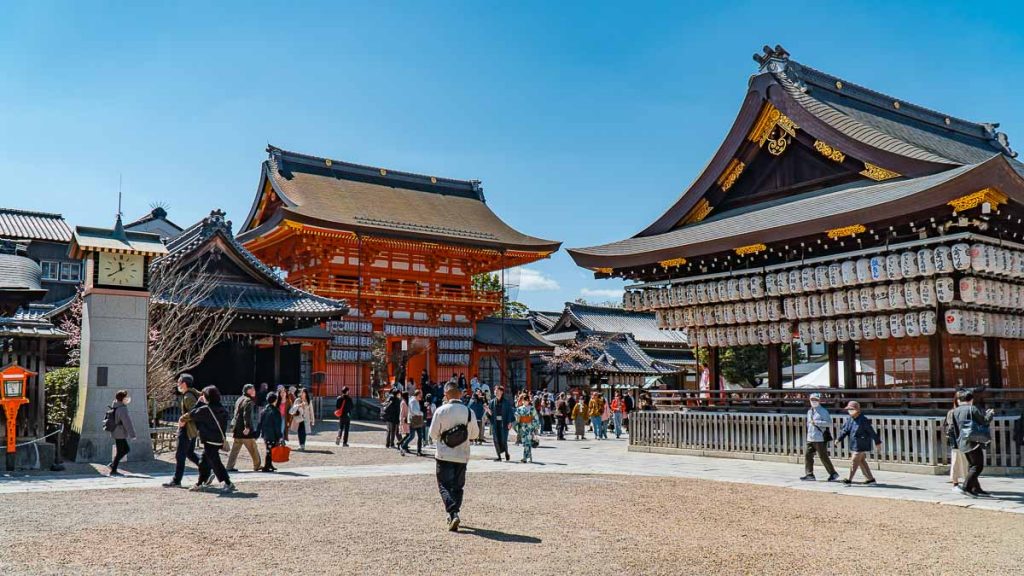 Every July, Gion Matsuri (Kyoto's biggest summer festival) is held here. If you're lucky enough to visit during the festivities, you'll see dozens of elaborately-decorated floats pass here in a massive parade!
Maruyama Park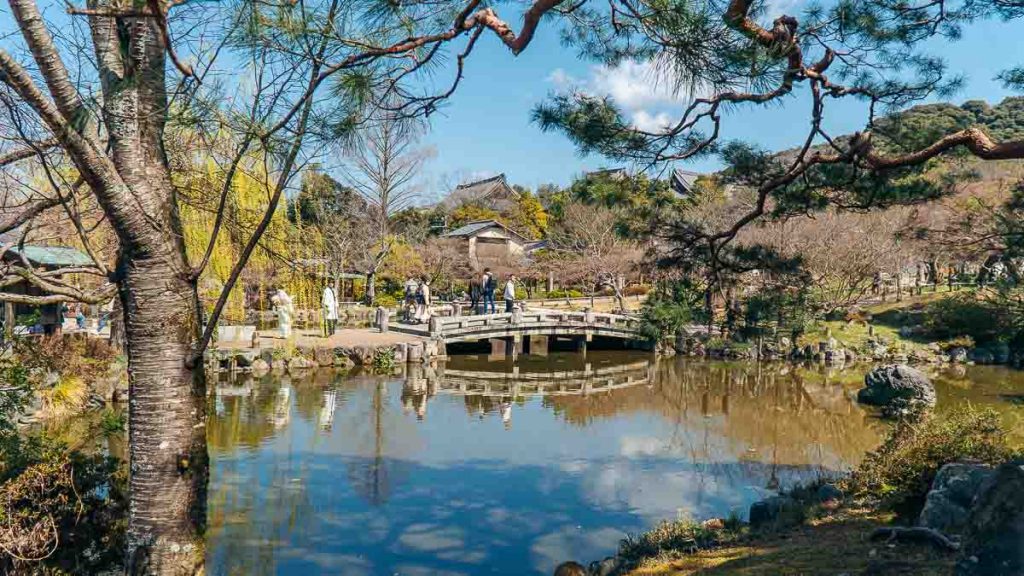 Maruyama Park lies right next to Yasaka Shrine. It's Kyoto's oldest park (opened in 1886), and is one of the best spots in the city to view cherry blossoms in season! 🌸 Be sure to visit the famous weeping cherry tree near the entrance.
Yakasa Shrine and Maruyama Park
Entrance fee: Free
Opening hours: 24 hours
How to get there: 10min walk from Ninnenzaka
Read also: Ultimate 2023 Cherry Blossom Japan Guide
Gion Shopping Street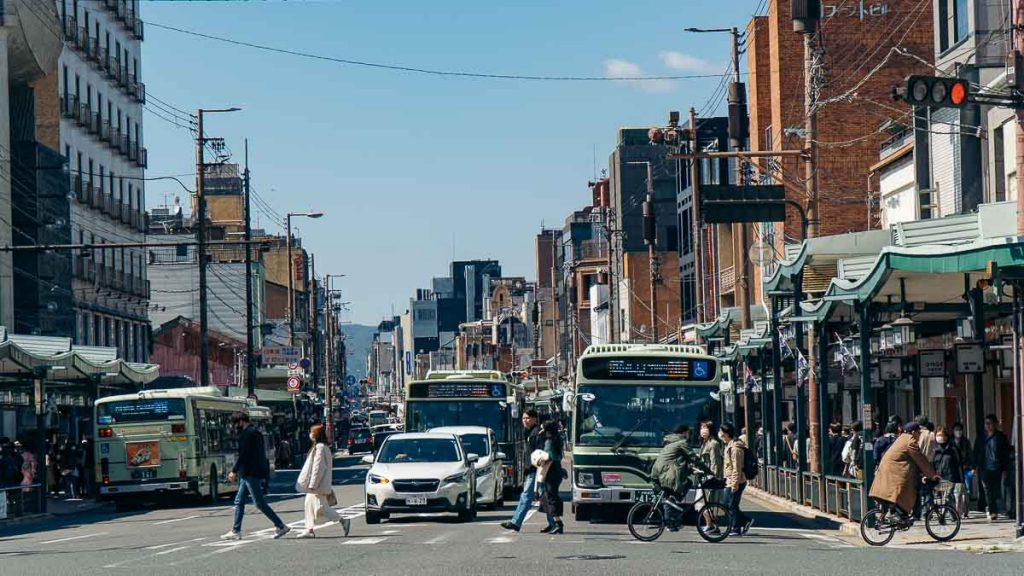 Gion Shopping Street is the Orchard Road of Kyoto — but with traditional elements thrown in. International brands (like a mega Disney store!) sit side by side with Japanese confectionery shops.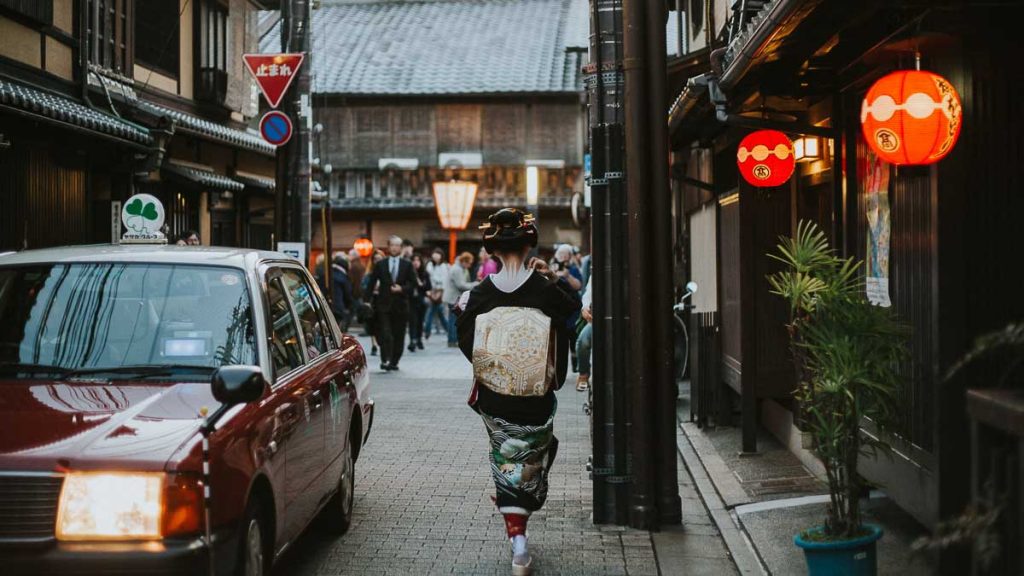 Photo credit: @jmanalog via Unsplash
The 1km-long Hanamikoji Street is Gion's most famous street. It's lined with machiya (traditional townhouses) which have been converted into tea houses and high-end restaurants. You'll have a higher chance of spotting geishas here — they typically make their way to work between 5:30PM and 6PM!
Opening hours: 24 hours — Most shops close by 6PM or 7PM
How to get there: 10min walk from Ninnenzaka
Bonus: Dinner at Gion Kawakami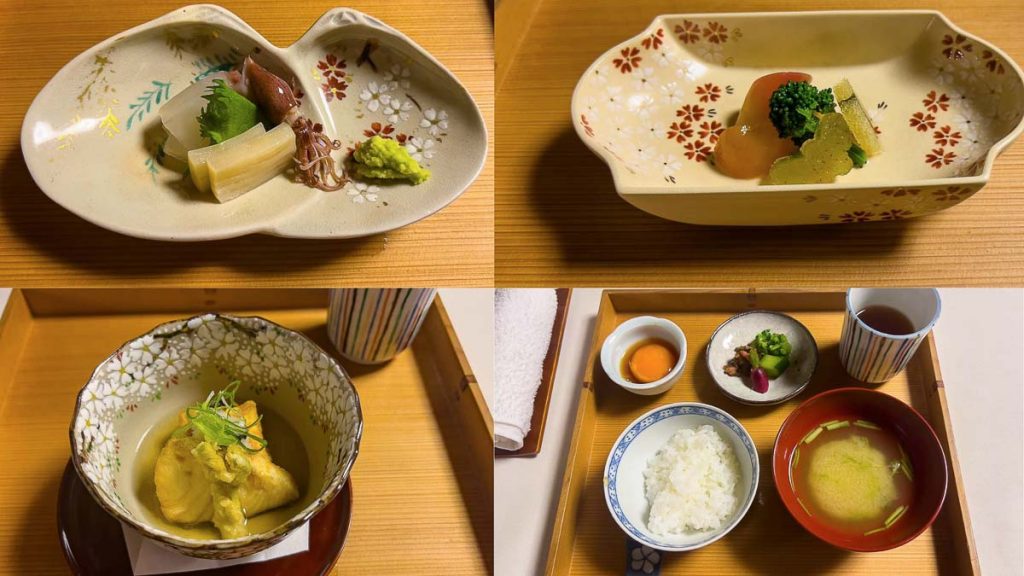 For a special dining experience in the Gion district, head to Gion Kawakami. It's a private room dining restaurant, located just off Hanamikoji Street. They serve dishes by course, and a lunch or dinner set consists of eight to 10 courses.
The food is extremely high quality — the restaurant received one Michelin Star in 2020! It's a seasonal menu, so the ingredients used differ throughout the year.
Note: The restaurant is located in a private area, so diners have to keep their noise levels down.
Cost: From ~S$92/pax for lunch, From ~S$229/pax for dinner
Opening hours: 12PM – 2PM, 5PM – 9PM
Address: 570-122 Gionmachi Minamigawa, Higashiyama-ku, Kyoto-shi, Kyoto
Day 3: Arashiyama
First-time visitors to Kyoto will probably have Arashiyama Bamboo Grove on their Japan itinerary. But we'd suggest making your trip up north more worthwhile by exploring Arashiyama's surrounding attractions!
Arashiyama Bamboo Grove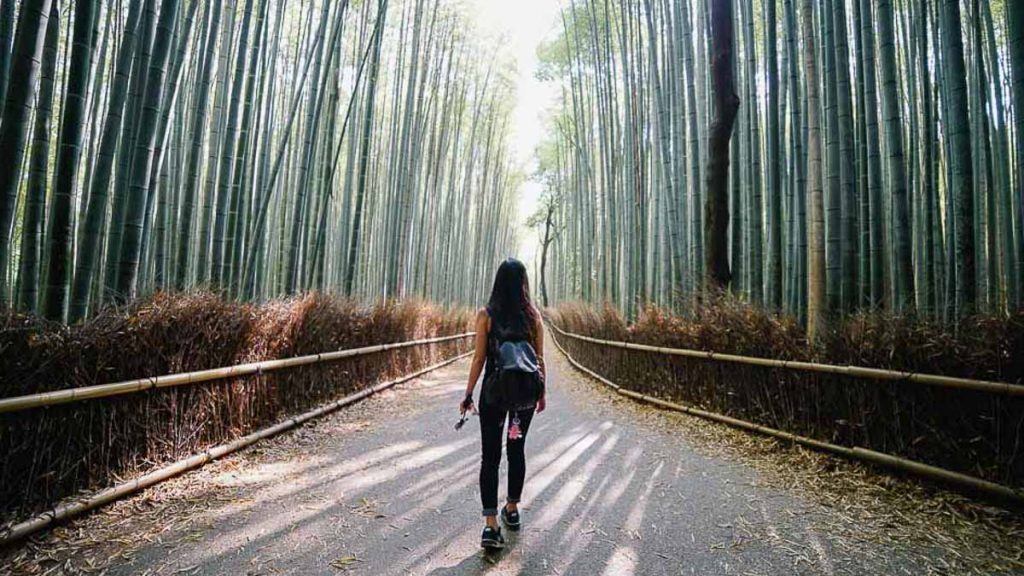 A visit to Arashiyama Bamboo Grove is one of the most well-known things to do in Kyoto. Lush, towering bamboo frame the roughly 400m walkway — making it an extremely popular photo spot.
*Pro-tip: As the Arashiyama Bamboo Grove is a top tourist spot, you'll have to arrive extra early to avoid the crowds. We were there at 8:30AM and it was already crowded!
Entrance fee: Free
Opening hours: 24 hours
How to get there: Take the JR Sagano Line to Saga-Arashiyama Station, then walk 10min
Kameyama Park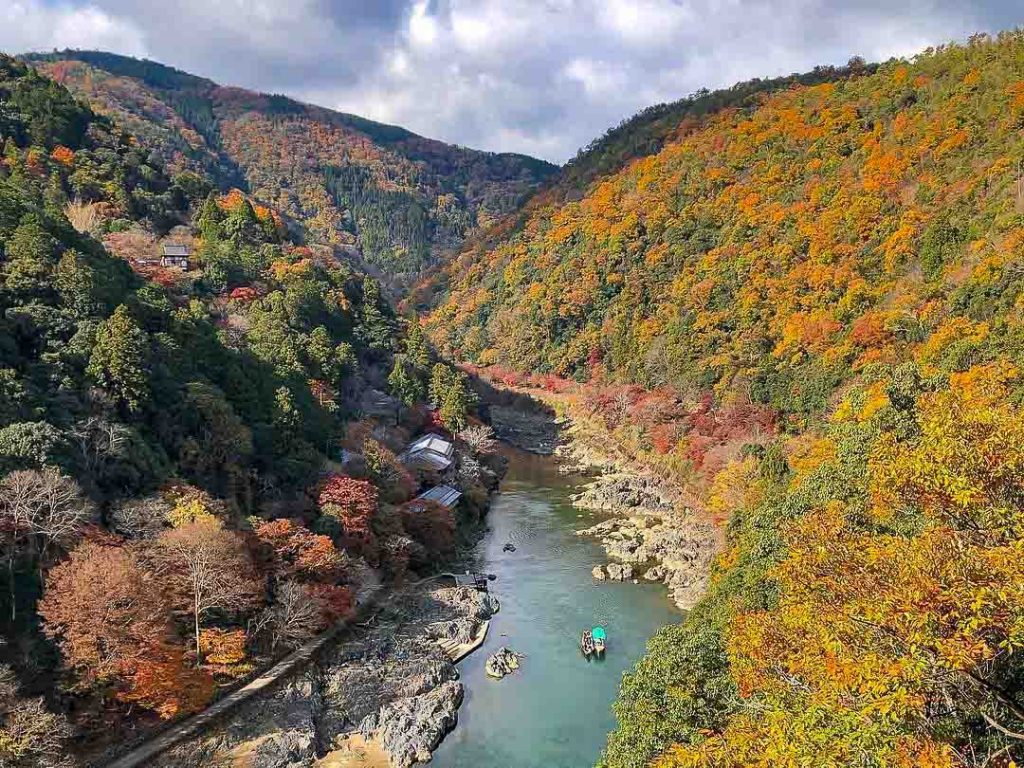 Photo credit: @brooketravelstheglobe via Instagram
Most people just visit the bamboo forest, but it's actually part of the larger Kameyama Park. There are scenic gardens and viewpoints that are free to visit — such as the Okochi Sanso Garden and Arashiyama Park Observation Deck.
Entrance fee: Free
Opening hours: 24 hours
How to get there: Arashiyama Bamboo Grove is part of Kameyama Park
Arashiyama Monkey Park Iwatayama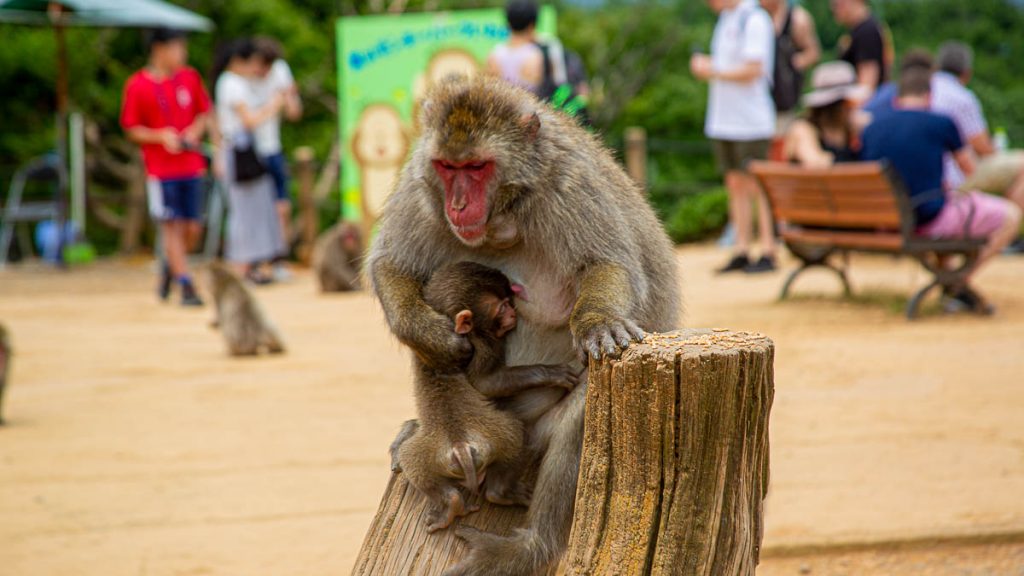 Photo credit: @sebbykurps via Unsplash
Arashiyama Monkey Park Iwatayama sits on a mountainside and is home to 120 wild Japanese Macaques (also known as snow monkeys); the same ones you'd see in Jigokudani Monkey Park in Nagano.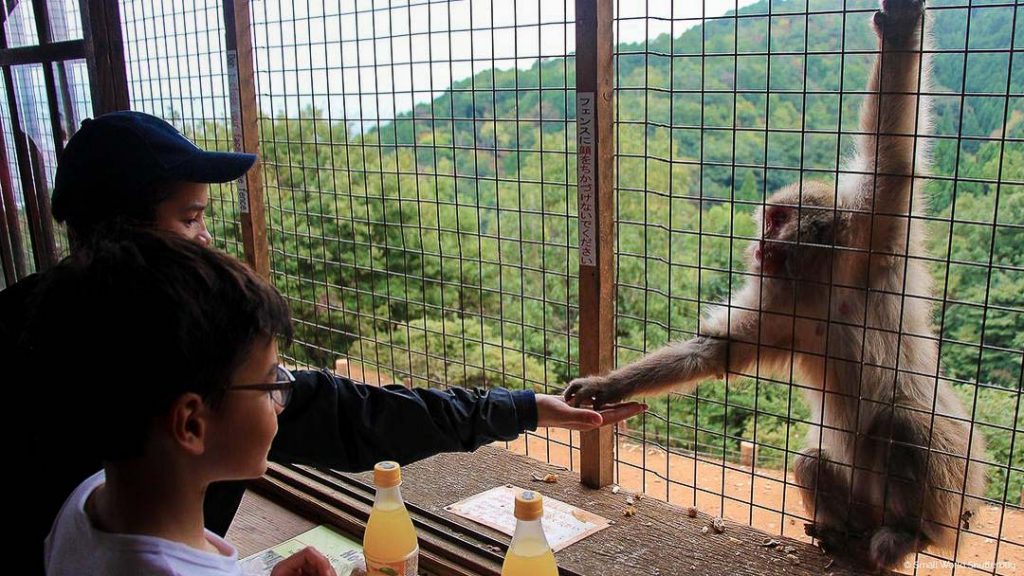 Photo credit: @smallworldshutterbug via Instagram
It's a roughly 20-minute hike uphill to the monkey park. At the top, there's a mountain hut that's sort of like a reverse-zoo — the humans are in the cage while the monkeys roam outside. Peanuts are available for sale to feed the monkeys through the wire cage.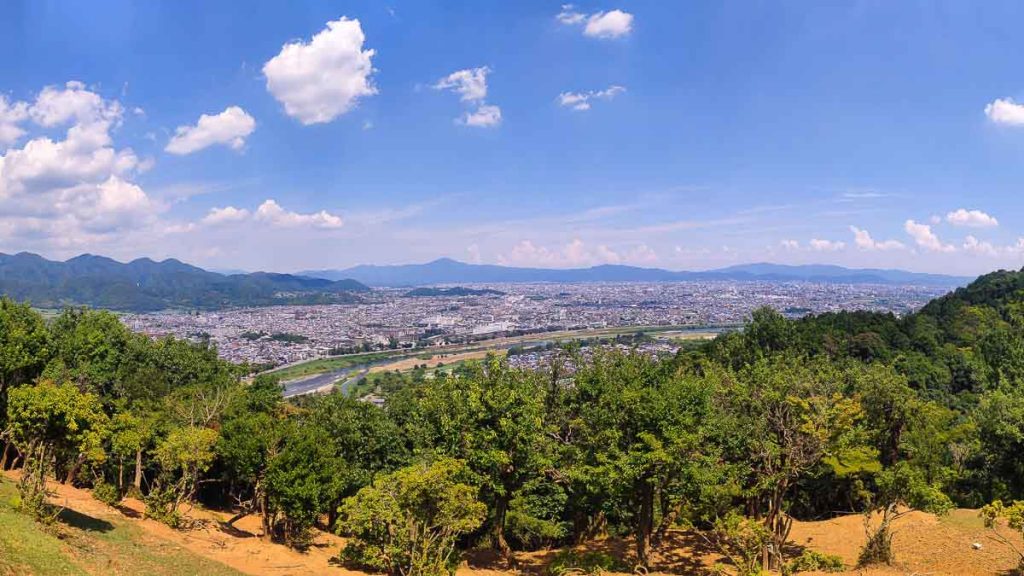 Photo credit: @leonthekay via Unsplash
Visitors are free to head outside to enjoy gorgeous views of Kyoto city.
Entrance fee: ¥600/pax (~S$6)
Opening hours: 9AM – 4PM
How to get there: 16min walk from Arashiyama Bamboo Grove
Kinkaku-ji Temple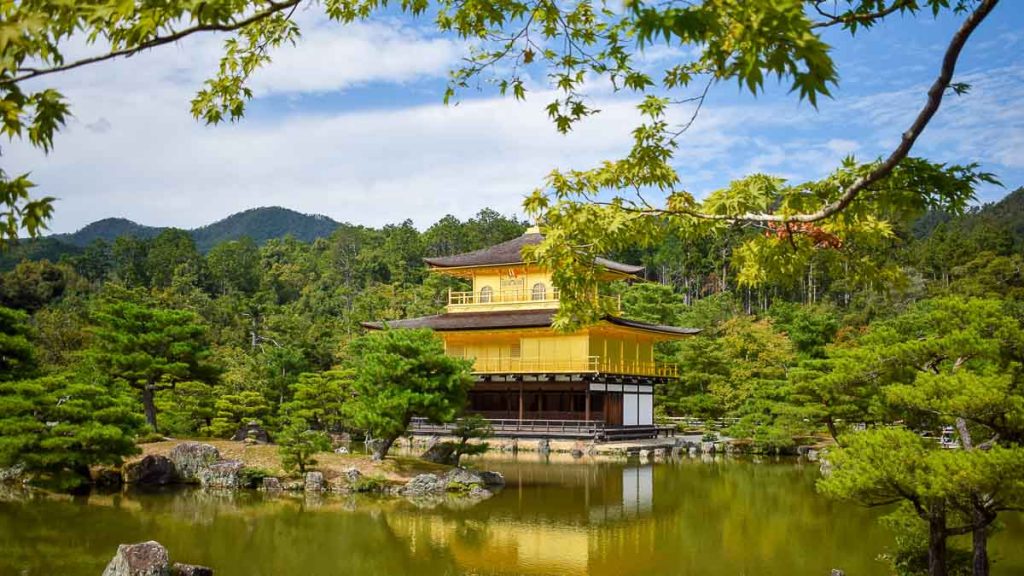 Photo credit: @elenoosh via Unsplash
Kinkaku-ji Temple translates to "Temple of the Golden Pavilion" and that's exactly what it is — a striking gold pagoda. Designated as a UNESCO World Heritage Site in 1994, it was originally made to house Buddha's sacred relics.
Entrance fee: ¥500 (~S$5)
Opening hours: 9AM – 5PM
How to get there: From Arashiyama Station, take the Local Shijo Omiya line to Nishiōji-Sanjō Station then take bus 205 to Kinkakujimichi
Day 4: Southern Kyoto
Fushimi Inari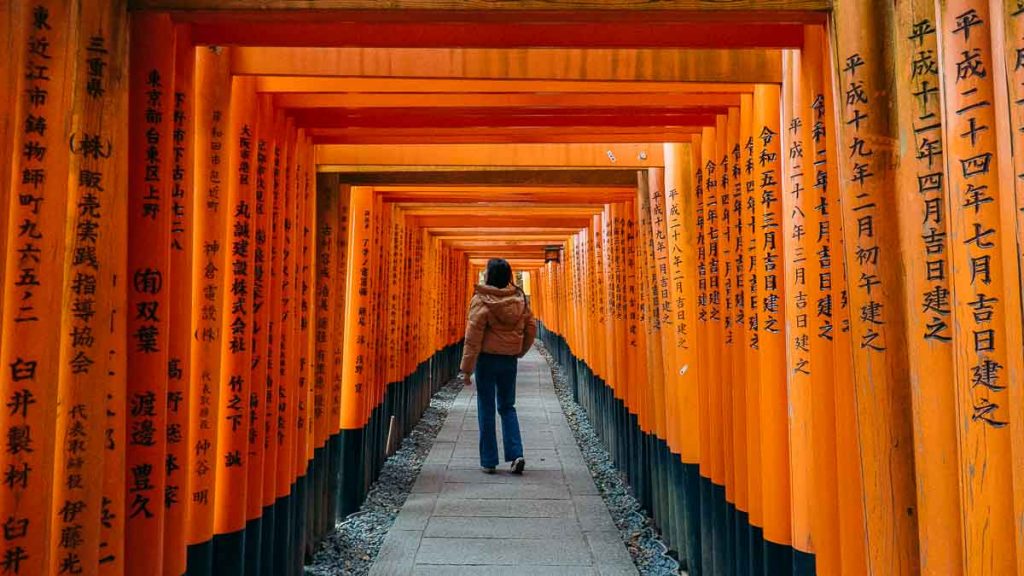 Fushimi Inari is arguably Kyoto's most recognised landmark, dating back to 711 AD. Thousands of torii gates line up neatly, forming a seemingly never-ending tunnel. But of course, the path does end — at the peak of Mount Inari (233m tall)!
The torii gates are all donated and the names of the donors are inscribed on each gate.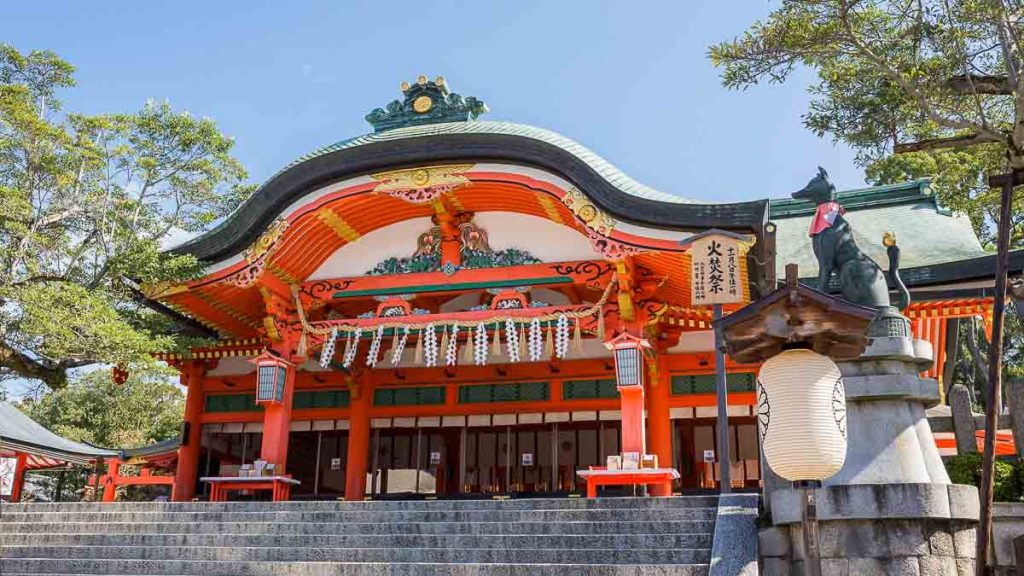 Photo credit: Japan National Tourism Organisation
This shrine is dedicated to Inari, the Shinto God of rice. There are dozens of kitsune (fox) statues all over the grounds as they are said to be messengers of Inari. Locals come here to pray for good health, prosperity and bountiful harvests.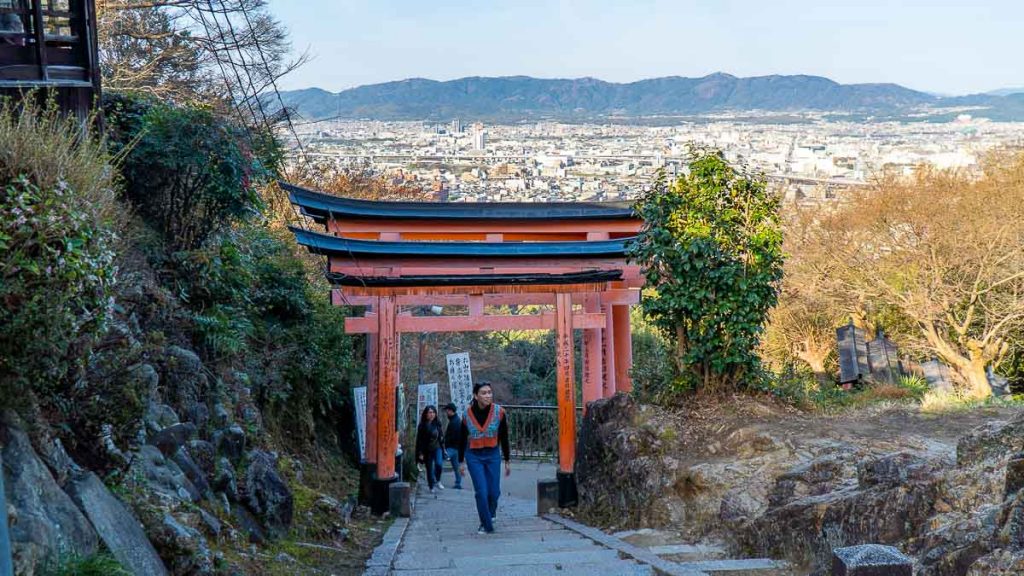 This is the view at Yotsutsuji intersection, the halfway mark of the hike. From here, it's just a further 15-minute hike to the summit. There's not much of a view at the top — so your best bet for photos is at Yotsutsuji intersection and the torii gates before that.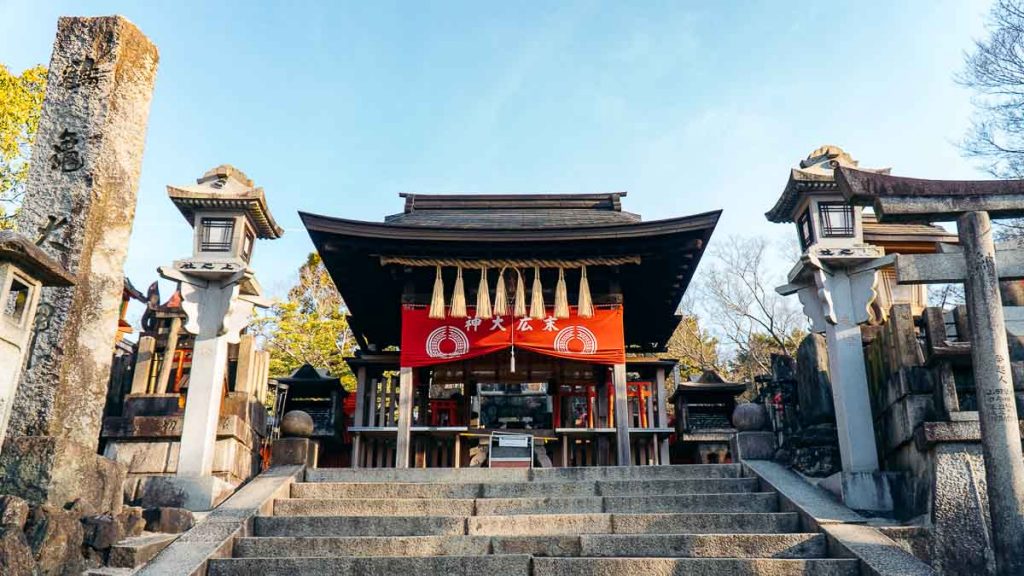 We started the hike early to avoid the crowds (arriving at 6:30AM). The entire round-trip hike took us two hours to complete and that's with us stopping quite a bit for photos.
Entrance fee: Free
Opening hours: 24 hours
How to get there: Take the Nara Line to Inari Station. The entrance to Fushimi Inari is located right outside the station exit
Uji Natural Hot Spring Genji-no-Yu Onsen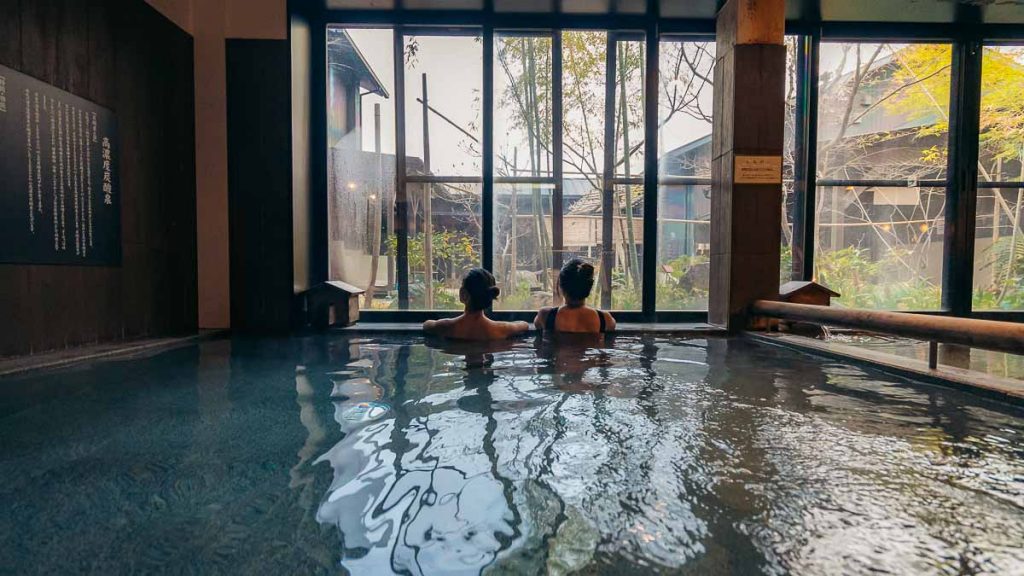 The best way to relax after an early morning hike? An onsen session at Genji-no-Yu Onsen.
The water here comes from a natural hot spring that's 1,111m below ground. It's known to be rich with sodium and calcium chloride, which helps to cleanse and hydrate your skin.
Photo credit: Klook
There are three large indoor baths with increasing temperatures, plus a few outdoor baths. They've got a well-equipped changing room — towels, hair dryers, and combs are provided.
Guests can also book a massage on the spot or enjoy a meal at their on-site restaurant.
*Note: Swimsuits are not allowed in onsens, but we wore them for filming purposes.
Cost: ~S$10/pax
Opening hours: 10AM – 12AM, Last entry at 11PM
How to get there: Take the Kyoto Line to Okubo Station, walk 8min
Kyoto Station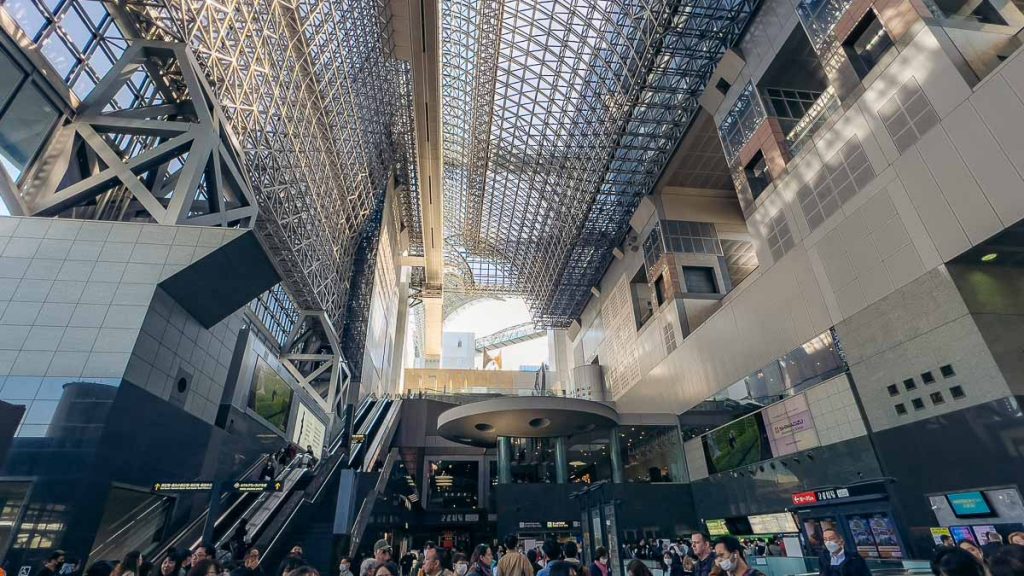 Kyoto Station is more than just a transport hub. It's Japan's second-largest railway station, with a sprawling complex of shopping and dining options! Even if you're not travelling anywhere, it's the place to go for dining and souvenir shopping — best believe I did.
A unique feature is its multiple outdoor escalators, leading to an open-air Sky Deck on the 15th floor (free entry!).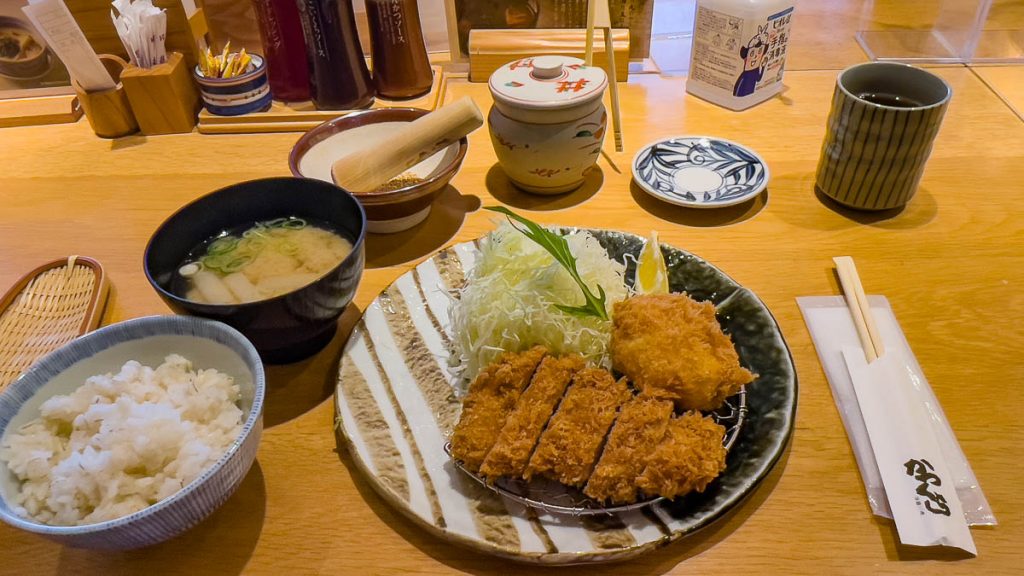 Food-wise, we had a few meals at Kyoto Station — all of them were good. My top picks include Katsukura (tonkatsu) and Sushi no Musashi (conveyor belt sushi).
Katsukura serves set meals; I had a pork tenderloin cutlet and cream croquette set (¥1,800) and it was one of my favourite meals in Kyoto. You mix your own tonkatsu dip by grinding sesame seeds, then add either original or spicy sauce. There's also free refills for rice, cabbage and miso!
Conveyor belt sushi is also a fun experience, and Sushi no Musashi didn't disappoint. The sashimi was incredibly fresh and dishes ranged from (¥146 – ¥463 per plate).
Other Things to do in Kyoto
Kyoto is surrounded by mountains — meaning there's tons of hikes a short train ride away! If you're got time to spare, consider these lesser-known hikes:
1) Mt. Daimonji-yama (1.5km, 1hr round-trip )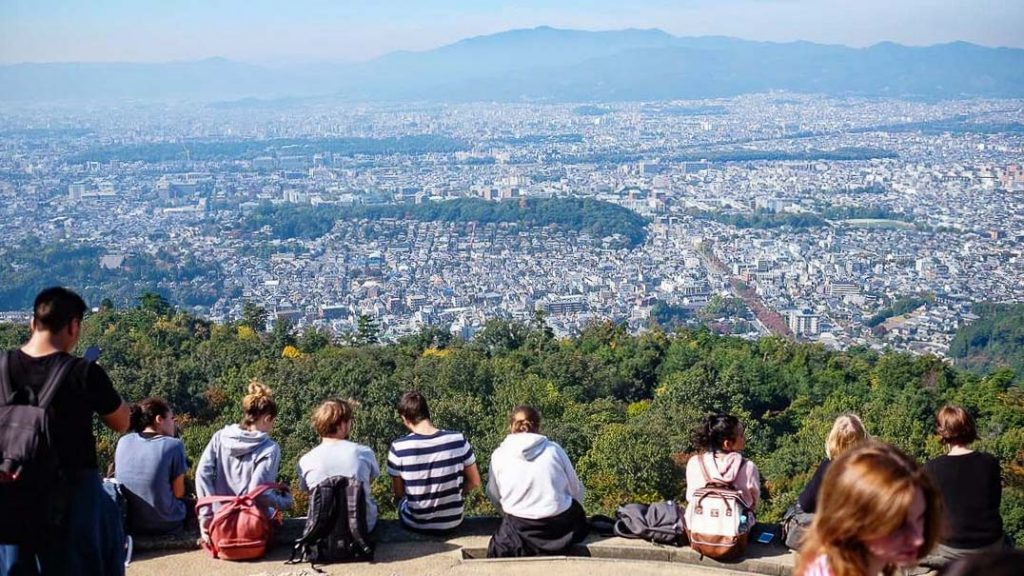 Photo credit: @rianismar via Instagram
This easy hike includes a mix of slopes and steps that ends at an observation deck with views of Kyoto city and Mt. Hiei.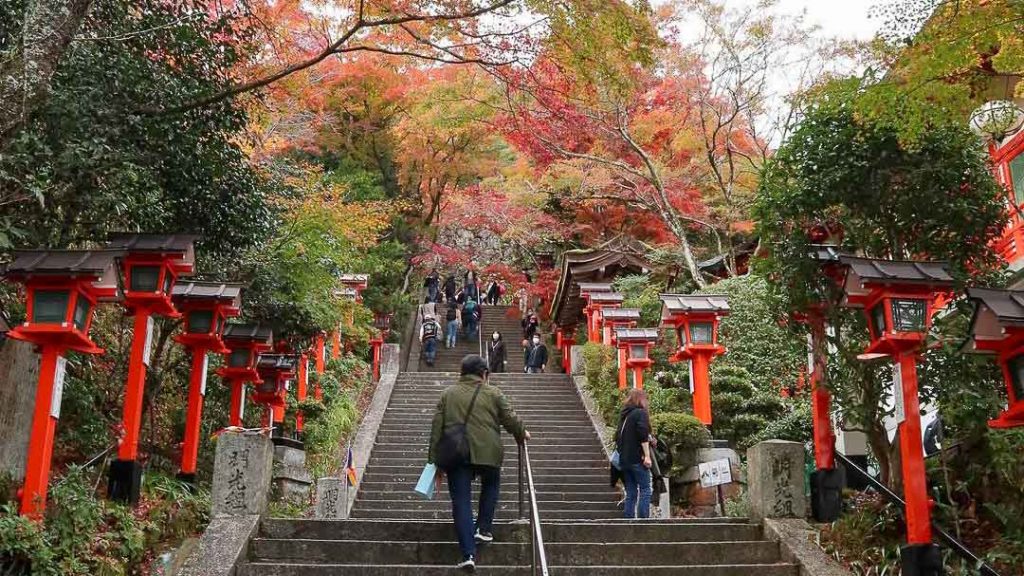 Photo credit: @wanseop_photo via Instagram
2) Kurama to Kibune Hike (3.9km, 3hr round-trip)
This trail features the picturesque villages of Kurama and Kibune. Legend says that Tengu (a goblin-like creature with a long nose in Japanese folklore) lived in the forests of Mt Kurama, and trained Japan's warriors to defeat enemies. As such, there are numerous Tengu statues along the route.
Day 5-6: Nara
Most tourists know about the famous Nara deer. But Nara offers a rich history that goes beyond cute animals — it was Japan's first capital from 710 to 784!
There are plenty of things to do in Nara that require more than just a day trip, but it all really depends on your Japan itinerary. You could opt for a day trip, stay in Nara for a night, or visit Nara on two days and keep Kyoto as your base.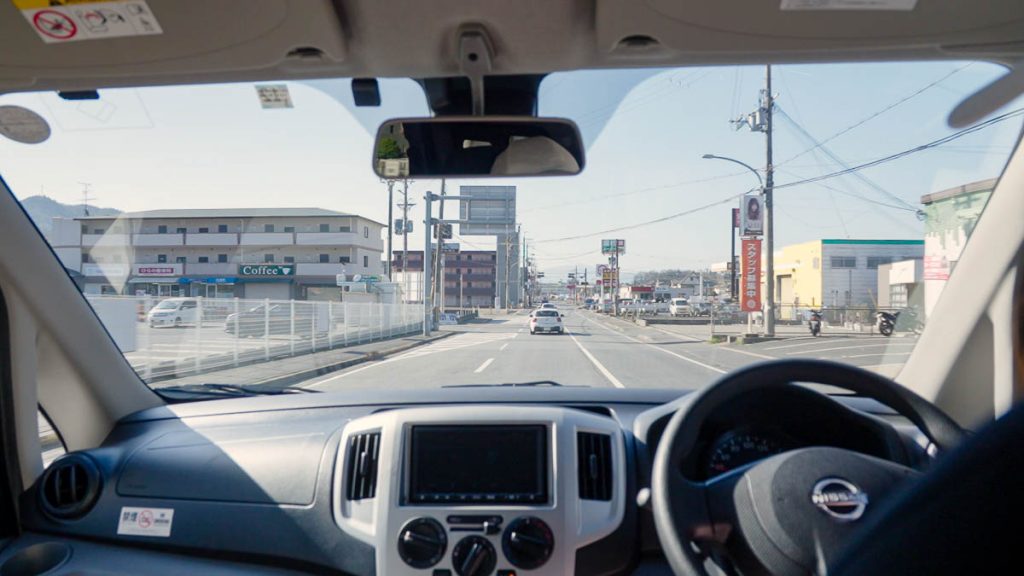 Getting to from Kyoto to Nara
Option 1: Take the Kintetsu Kyoto Line from Kyoto Station to Kintetsu Nara Station (42min)
Option 2: Rent a car at Kyoto Station (from ~S$73/day) and drive to Nara (44min)
Option 3: Take the Kintetsu Kyoto Line from Kyoto Station to Kintetsu Nara Station, then rent a car at Nara Station (from ~S$61/day)
The pros of renting a car? It's a lot easier to get around, as the attractions in Nara can be pretty far apart — more on that later. If you're planning to just visit Nara Park, then getting there by train is the better option.
Nara Park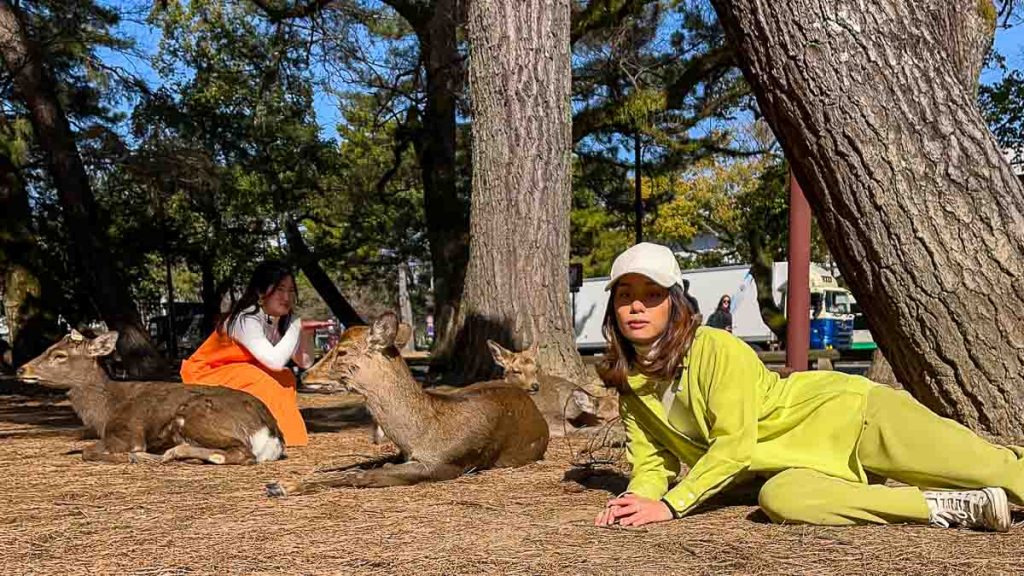 Our Nara itinerary starts with a trip to the must-see Nara Park. The park has been around since 1880 and is home to over 1,000 deer, which are considered the messengers of the Gods!
Visitors can purchase crackers to feed the deer, who have learned how to bow and request for food.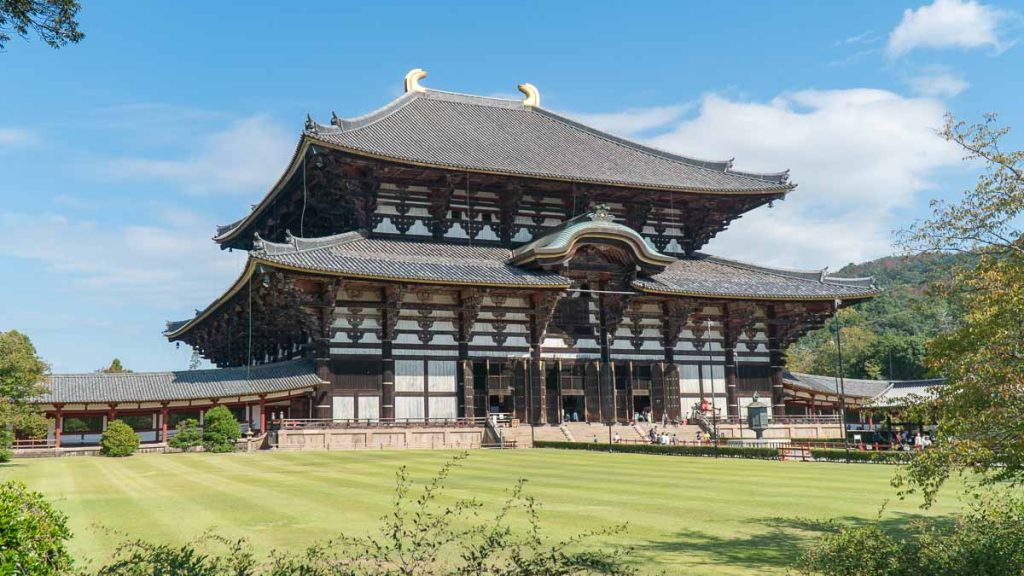 The massive 660-hectare park is also home to beautiful lakes, shrines, and temples. It'll be a waste to visit Nara without checking off a few! First up, Todaiji Temple — built in 752 as the head temple of Japan's provincial Buddhist temples.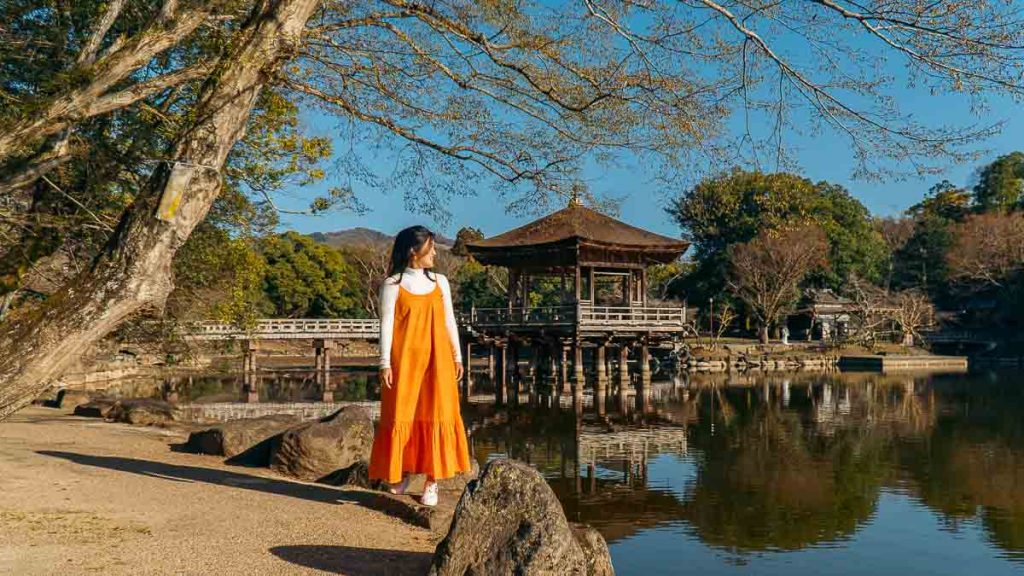 Over at Sagiike Pond lies Ukimido, a hexagonal wooden pavilion that's a nice spot to take photos.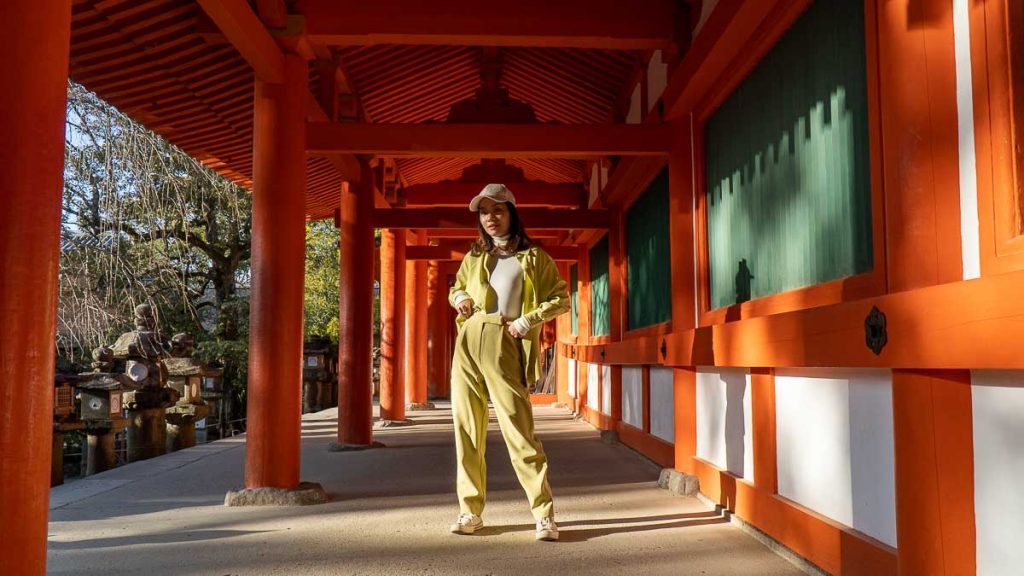 Then there's Kasuga Taisha Shrine. It was built in 768 and is dedicated to four deities. This shrine is known for its bright colours and bronze lanterns — lit twice a year during two lantern festivals, in February and August.
I especially loved the corridor outside. It's painted in striking shades of red and green that make a beautiful backdrop.
Nara Park
Entrance fee: Free
Opening hours: 24 hours — Temples and shrines have their own opening hours
How to get there: Take the Kintetsu Kyoto Line to Kintetsu Nara Station and walk 5min
Nakatanidou Mochi Shop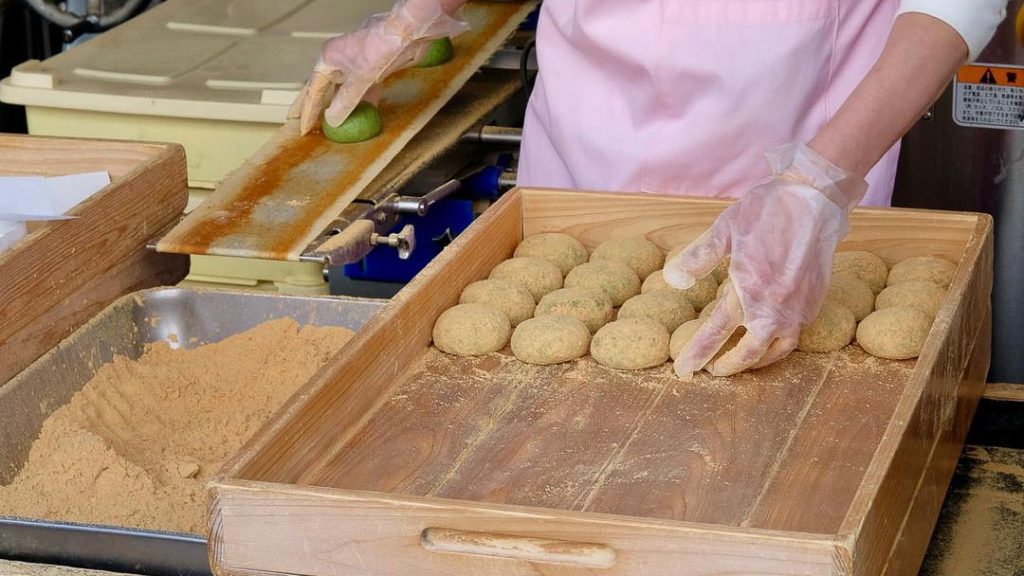 Photo credit: @wheelers_den_kyoto via Instagram
Mochi is one of my favourite Japanese desserts, and Nara has its own go-to — Nakatanidou. Their specialty is yomogi mochi, which uses a type of Japanese wild plant.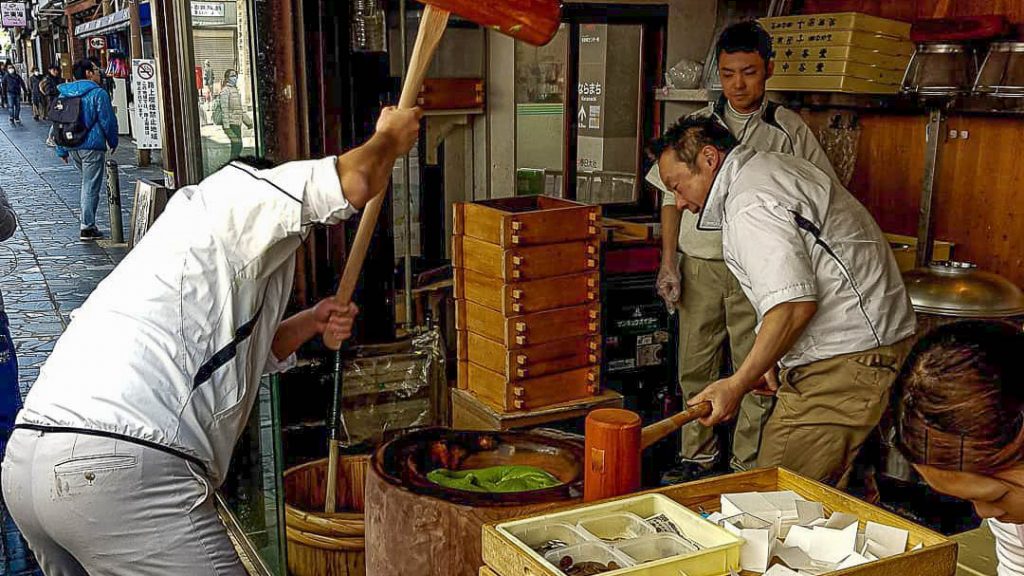 Photo credit: @sybarite.nature via Instagram
Nakatanidou is best known for their high-speed mochi-pounding process, churning out fresh mochi daily. They even won the national high-speed mochitsuki (mochi-pounding) championship in 2005 and 2006!
The end product is a delicious, soft, chewy Japanese rice cake (¥150/piece). 😋
Opening hours: 10AM – 7PM
How to get there: 3min walk from Nara Park
Nakatanidou is located along Nara's Sanjo-dori Shopping Street — take some time to check out the shops here!
Ikaruga Pagodas Tour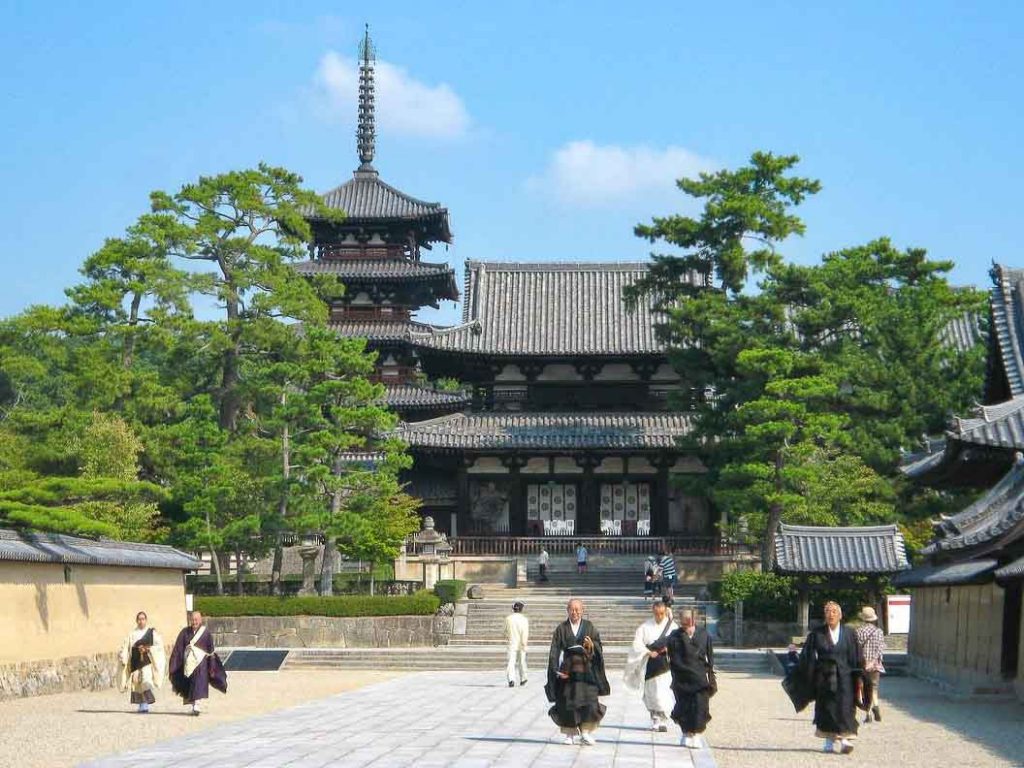 Photo credit: @yukis_healthy_travel via Instagram
Ikaruga is located in northwestern Nara and is most known for Horyuji Temple, a World Cultural Heritage Site. It's one of Japan's oldest temples and home to the world's oldest surviving wooden structures.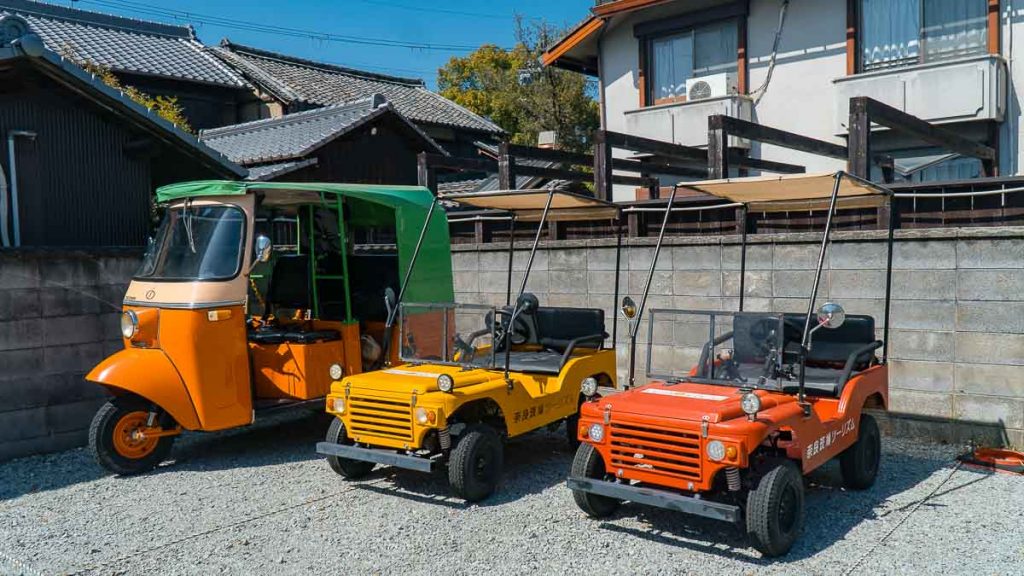 The temple complex is massive, so we opted for a buggy tour to cover more ground. It was my first time driving a buggy — on actual roads, no less — and I had a lot of fun!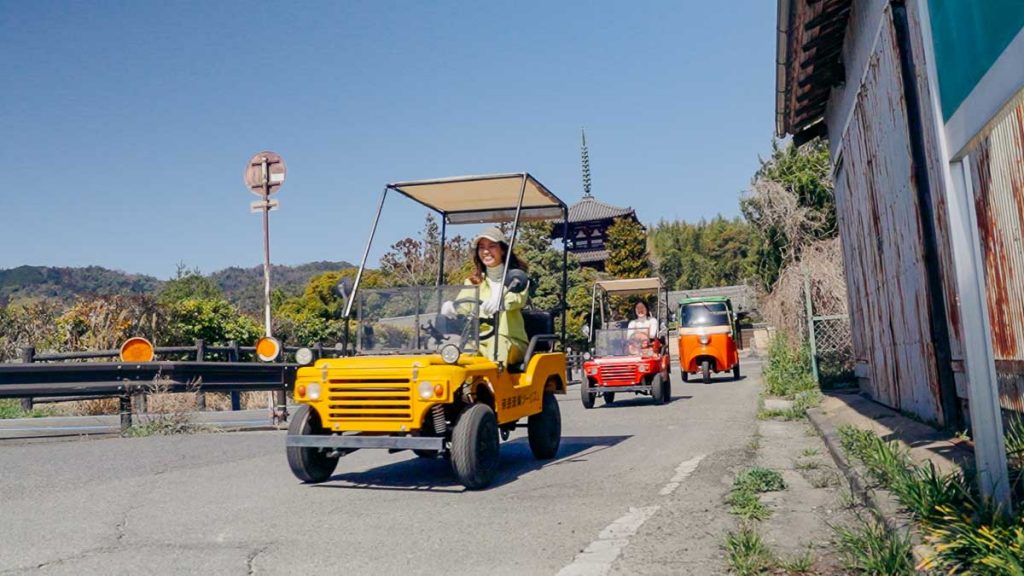 The tour starts off with a thorough briefing where we got to practise driving in the carpark. You don't have to worry about navigating; our guide led the group by driving in front — we just had to follow.
We made several stops at famous landmarks, such as the central gate (Chumon) and five-storey pagoda.
Note: The buggy is a 50cc engine mini-car, which fits just one person.
Cost: ~S$48/pax for a 2hr tour — Min. 18 years old, driving licence required (Bring your International Driving Permit and passport)
Tour timings: 10AM, 12:30PM, 3PM (Closed on Wed)
Meeting point: 1 Chome-6-30 Horyujihigashi, Ikaruga, Ikoma District, Nara 636-0112. Here's where a car comes in handy — from Nara Park, Ikaruga is a 35min drive or 1hr 5min by public transport. We flagged a cab and it cost around S$50, so a car would have definitely been more worth it.
Hiraso Horyu-ji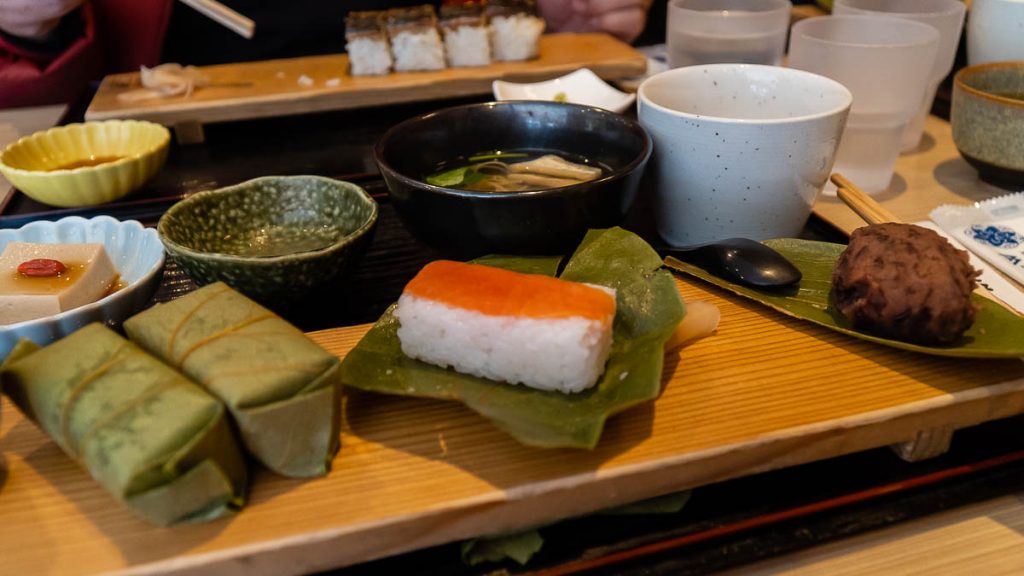 One of Nara's unique specialties is kakinoha zushi (persimmon leaf sushi).
The leaves aren't meant to be eaten (we checked). Persimmon trees are common in Nara, so the leaves were used as a preservative to wrap salted mackerel in the past because of its antibacterial properties.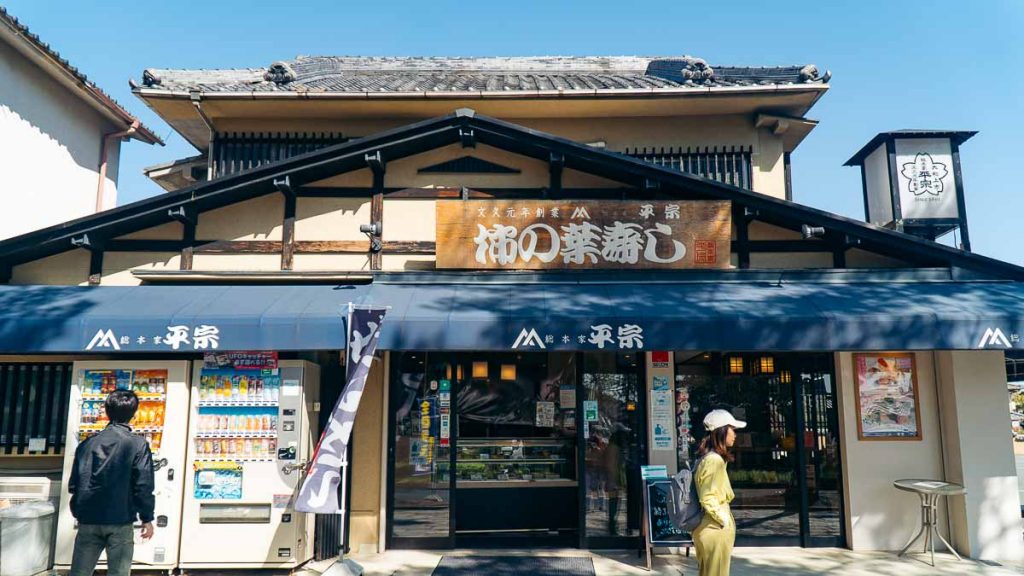 Our local buggy guide suggested that we go to the nearby Hiraso Horyu-ji restaurant — one of Nara's oldest producers of persimmon leaf sushi! Hiraso has been around since 1861 and now has stores in Nara, Tokyo, and Osaka.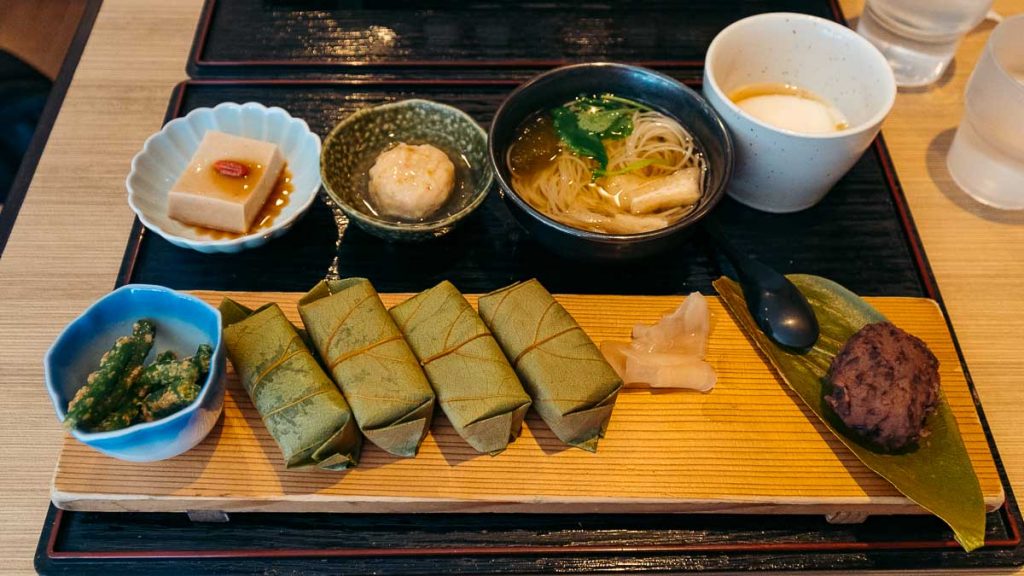 I got the lunch set (¥1,500) which includes persimmon leaf sushi, Miwa somen noodles, a few sides, and red bean mochi. I'd never had anything like this before and I thoroughly enjoyed the meal. Even the sides were really delicious!
You can also pick up takeaway bento boxes and Nara souvenirs.
Cost: From ¥500 (~S$5)
Opening hours: 10AM – 4PM (Mon – Fri), 10AM – 5PM (Sat – Sun) — Dining only available from 11:30AM – 2:30PM
Address: 1 Chome-8-40 Horyuji, Ikaruga, Ikoma District, Nara 636-0116, Japan
Pokémon Manholes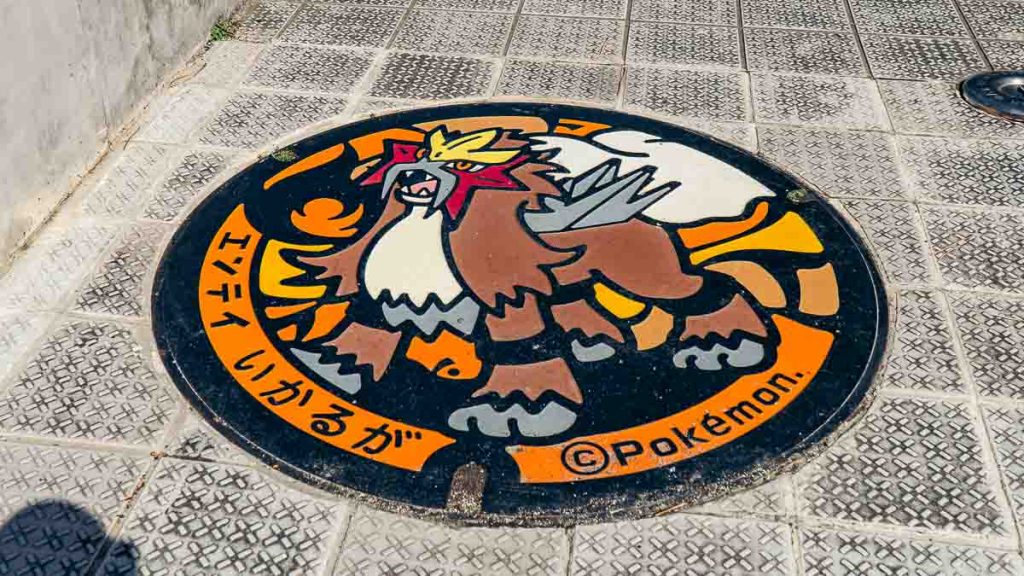 Japan's adorable Pokémon manhole covers are part of an ongoing initiative aimed at boosting tourism in lesser-known destinations. Ikaruga has five of these manhole covers — one located on the same street as our lunch spot!
I'm not even a Pokémon fan, but finding the manholes felt like a city-wide treasure hunt.
Kaiun Bungy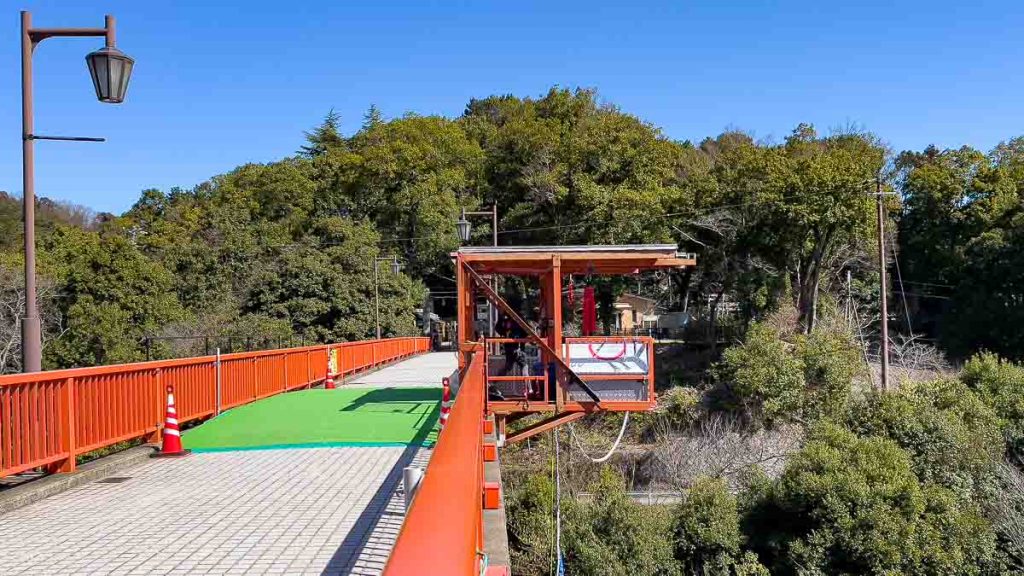 If you think feeding deer is the only thing to do in Nara, you're deeply mistaken.
This is Kaiun Bungy, Kansai's only bridge bungy jump located near the base of Mount Shigi. The area is very scenic, with an almost identical red bridge directly opposite — which provided the perfect distraction from my building nerves.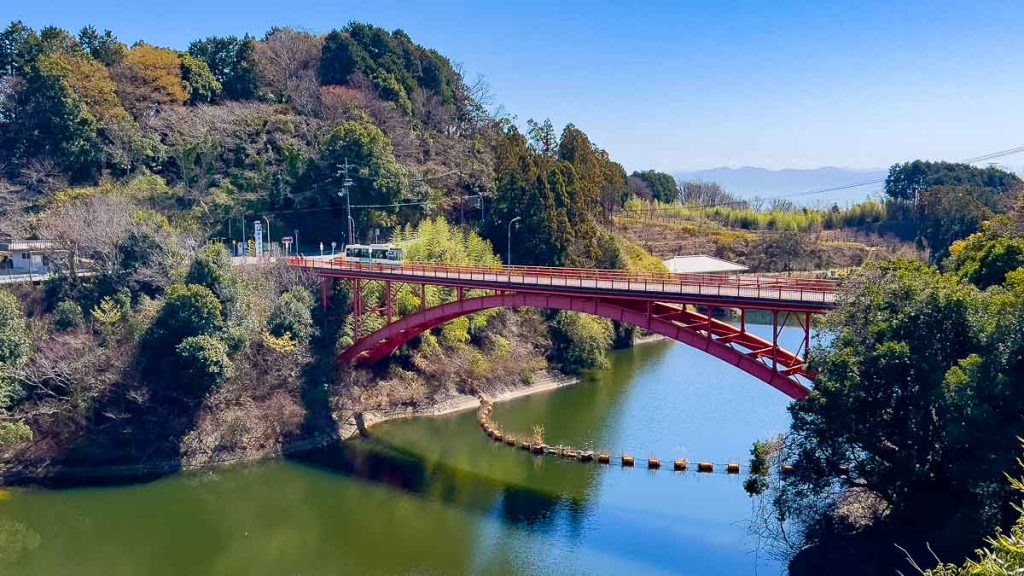 The bridge is 30m high which might not seem that tall but trust me, it was a massive adrenaline rush.
Cost: ¥12,000 (~S$122) — Min. 13 years old
Opening hours: 9AM – 11:30AM, 12:30PM – 5PM (Last slot at 4:30PM) — Closed Wed and Thu
Address: 1190-20 Shigisannishi, Sango, Ikoma District, Nara 636-0832, Japan (44min drive from Nara Park)
Tips for Visiting Kyoto for the First Time
1) Pre-book transport tickets and download the Japan travel app
Trains are the most efficient way to get around. We pre-booked our train tickets via Klook, and just had to collect the physical tickets upon arrival at the station.
Japan rail passes we used for this Kyoto and Nara itinerary:
– JR Haruka Airport Express
– Kansai Thru Pass 2 or 3 Days
The Japan travel app (available on iPhone/Android) was really useful for route planning. It shows various ways to get around, train and bus timings as well as which platform to go to!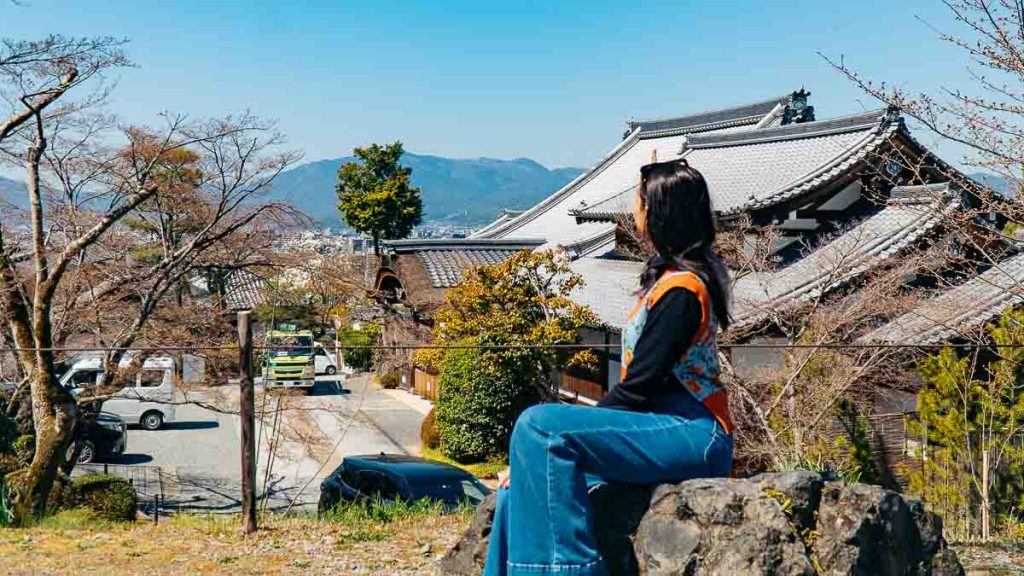 2) Visit popular attractions early
It could be the fact that we visited at the start of Japan's cherry blossom season, or that everyone is flocking to Japan after three years without travel — but all of the popular attractions we visited were packed by 10AM.
To avoid jostling with crowds, go early. And I mean real early — arriving by 7AM is your best bet.
3) Consider day tours
If you're visiting Kyoto (or even Japan) for the first time, and want to avoid driving or navigating, Klook also has day tours available!
– Kyoto and Nara Day Tour from Kyoto (from ~S$168)
– Kyoto Sagano Romantic Train, Arashiyama, Kiyomizudera Half-Day Tour in Kyoto (from ~S$68)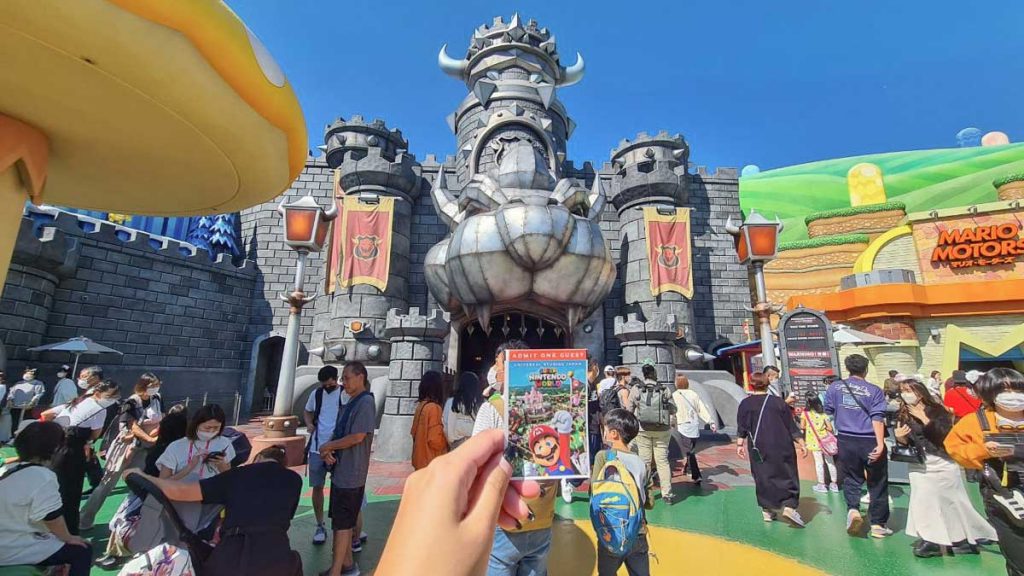 4) Check out our other Japan itineraries and guides
If you've got more off days to spare, we'd suggest combining this Kyoto itinerary with a trip to Osaka and Tokyo — both easily accessible by rail.
– 7D Japan Itinerary Under S$1.3k — Osaka and Other Epic Cities in the Kansai Region
– Osaka Transport Guide — Maximising Your Transport Passes for Travelling In And Around Osaka
– 7D6N Japan Itinerary Under S$1.5k — Tokyo to Mt. Fuji and Beyond
---
This post was brought to you by Klook.