Going on safari in Africa was a childhood dream for me. I'd always imagined it as a honeymoon destination, the kind of prohibitively expensive experience that you save up your whole life for.
But it isn't! And that's the whole point of this post. After my partner and I took a trip to South Africa in November last year, so many people asked me how much the safari bit cost, and I was pleased to report that the cost is very manageable for an amazing bushveld experience.
I hope my experience inspires you to go, and makes your safari planning a little easier. Here's how to plan a Kruger National Park budget safari.
Kruger National Park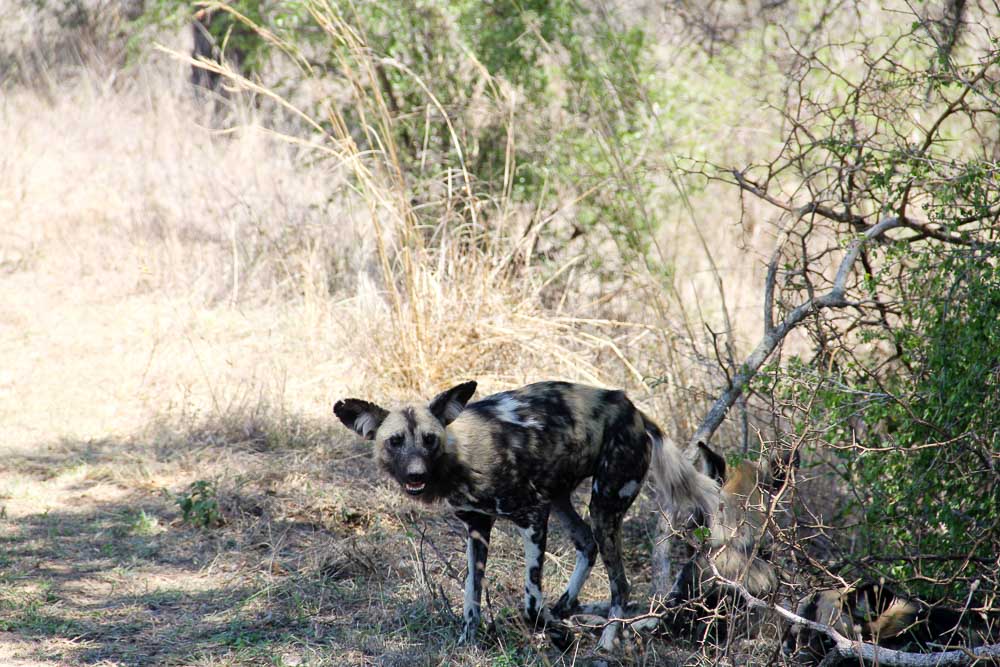 The first tourists visited Kruger in 1927, and today the park is probably South Africa's best-known and most well established safari destination. At 19,485 square kilometres, it is one of the largest game reserves in Africa and spans two South African provinces, Mpumalanga and Limpopo. Kruger shares borders with both Mozambique and Zimbabwe.
Get there via road or flight – it is a four to six hour drive from South African capital Johannesburg, depending on which of the park's gates you enter. If you book a safari tour from companies in Johannesburg, they will arrange the return land transport to and from your accommodation.
Flights to and from Johannesburg take less than an hour, and most people go through Kruger Mpumalanga International Airport in Nelspruit.
Package tour or self-drive?
There are two options: Book a package tour, or rent a car and drive yourself around Kruger. If it is your first time on safari, I highly recommend the former. But here's what you can expect from both:
Tours can start from either Johannesburg or small towns such as Nelspruit, Graskop, Hazyview and Whiteriver, which are all about an hour's drive from Kruger. They usually include the following:
Return land transfer from your accommodation
Accommodation in the park
Meals
Guide
Safari vehicle
If you go with the self-drive option, you book your own accommodation or pitch a tent in any of the park's fenced camps. There are comprehensive maps available for purchase so you can plan your route. Some maps include animal spotting guides so you can identify the species of antelope that leaps across the road before your car.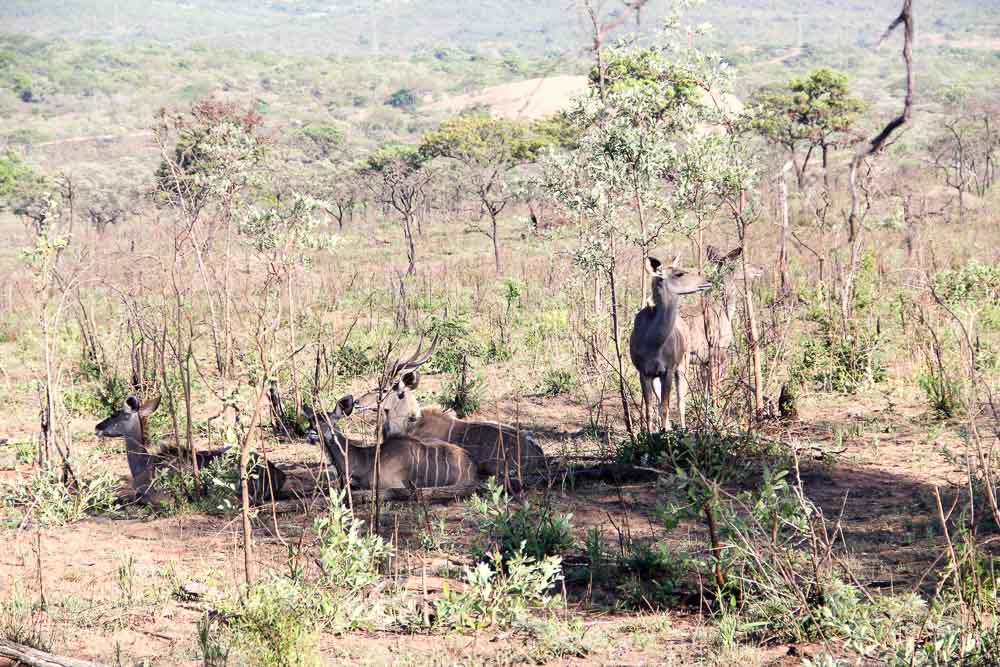 My partner and I really enjoyed the expertise from our guide, Dave. He could spot animals from far away while our eyes were still adjusting to the green and khaki hues of the bush, and could understand their body language to decide if we should stay and wait for the animal to shuffle around, or if they were just going to nap and we should move on.
It's not as simple as it sounds! On the first day, we chanced upon a white rhinoceros, one of the "Big Five". Our safari vehicle, together with two cars, stopped by the side of the road to watch. After a while, the other two cars moved off. But Dave waited, and we were rewarded with a close up view of the animal as it crossed the road less than five metres behind our vehicle.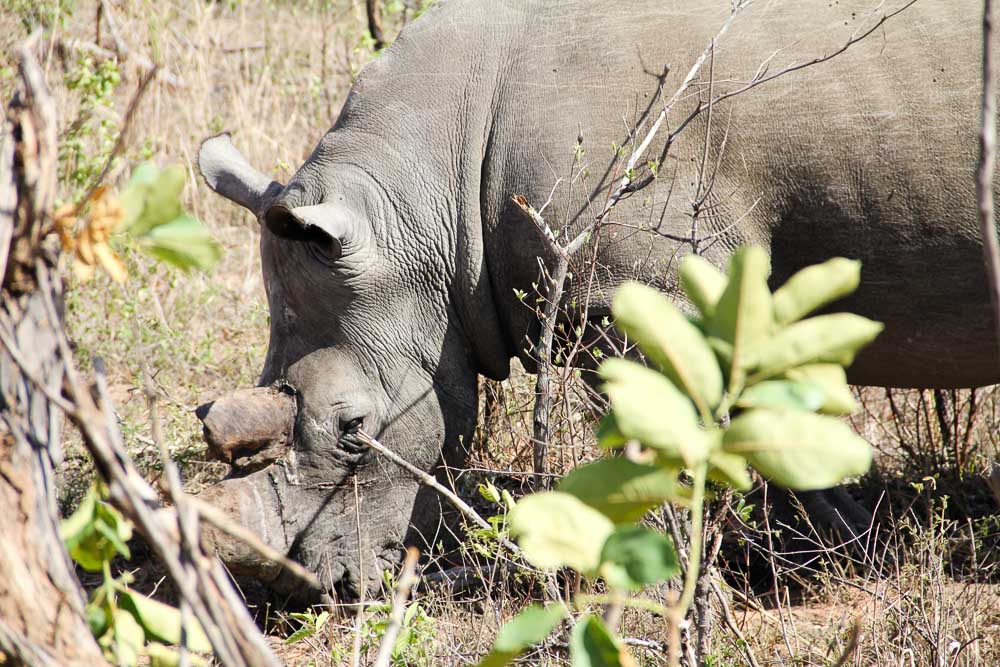 Choosing a safari company
I probably spent the most time choosing this among all the planning for the whole South Africa trip. It's a package tour, and our time would be completely in the hands of the company and guide! So I think a good choice here is really integral to having an awesome Kruger experience.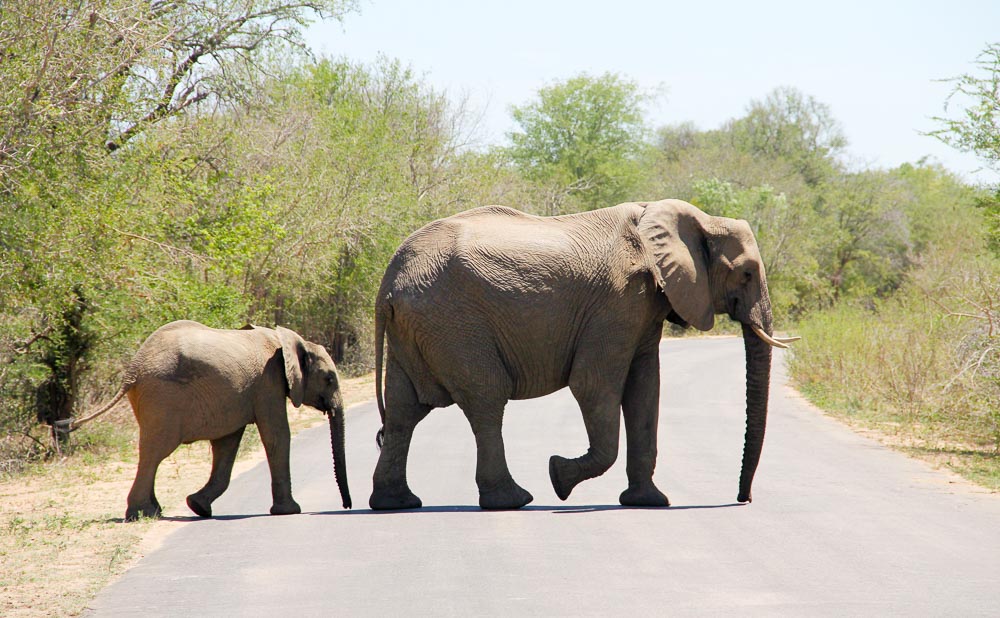 There are lots of companies with good reviews on forums and Tripadvisor. I'll share four we seriously considered, and why we eventually went with Africa Spear. All these are 4D3N safari tours. Do note that prices in Singapore Dollars (S$) are correct as of Jan 2016 and the rand may fluctuate.
Baz Bus (S$683)
Baz Bus is a bus service round South Africa that caters to backpackers. They have hop-on, hop-off tickets down stipulated routes that stop directly at certain hostels. We didn't use their bus services but it sounds like a good option for solo travelers.
Because they are better known for their bus services, I couldn't find many reviews of the safari package online. The safari itinerary starts in Johannesburg, and goes past Blyde River Canyon, a popular and scenic spot not too far from Kruger.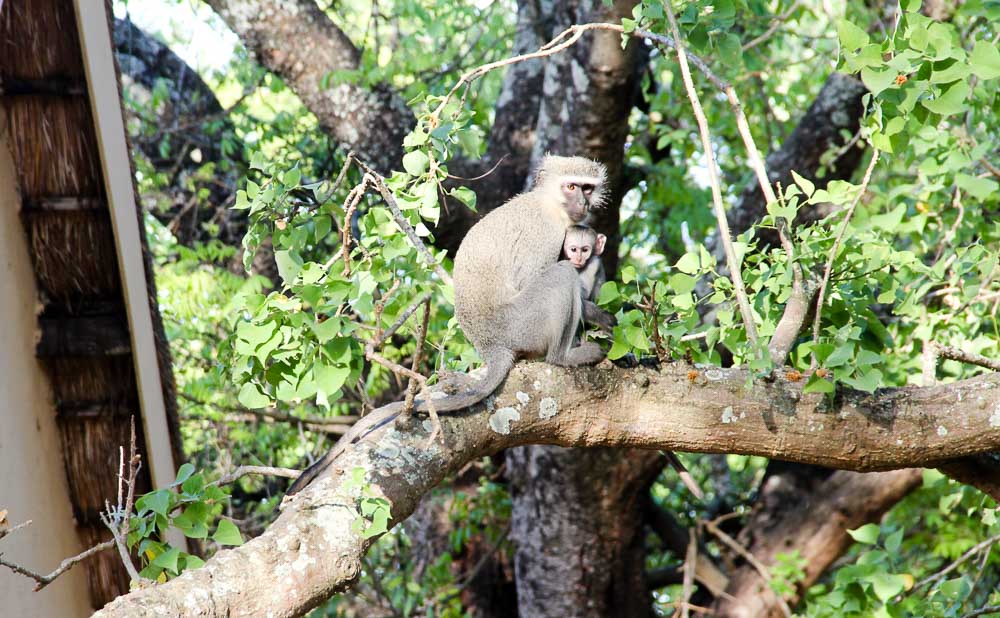 Wild Wings Safari (S$838)
Both Wild Wings and Africa Budget Safari (see below) are established safari companies that get very good reviews on Tripadvisor. Wild Wings is a bit fancier because they house you in a bungalow with an ensuite toilet. They also have a comprehensive guide on what to avoid when selecting a safari tour.
Africa Budget Safari (S$643)
Africa Budget Safari looked quite fun because their accommodation is in tents (but on safari beds with pillows and duvets). I don't know if this qualifies as glamping? It might get hot in mid summer and cold in the winter months, but idea of sleeping in a tent I don't have to pitch myself sounds quite appealing.
Nelspruit Backpackers (S$607)
Nelspruit Backpackers operates out of Nelspruit, and is a small, family-run hostel that also offers safari tours. The price for a 4D3N tour is not listed on the website (I emailed to ask) so check with owners Paul and Natalie to see if it's current. We stayed there for a night and really enjoyed the homestay. The house was warm and welcoming and had two large dogs and more cats than I could count.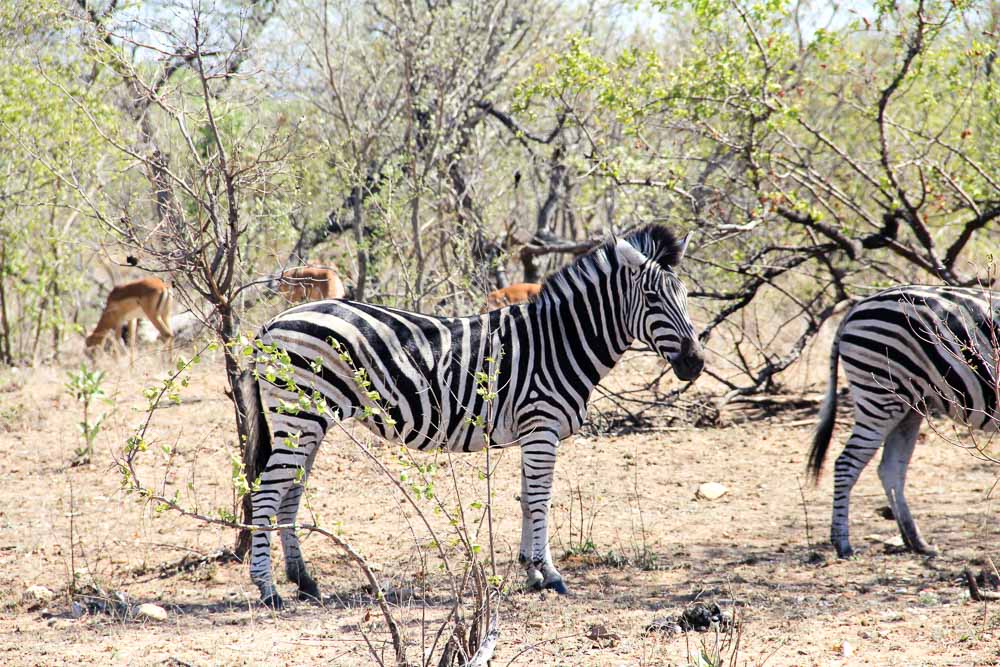 Africa Spear (S$665)
We eventually went with Africa Spear because they offered pickups from Nelspruit (some of the larger operators don't, so email to ask). We wanted to start our safari from there rather than Johannesburg so we could have a full day of game viewing rather than be tired from the road journey on day one.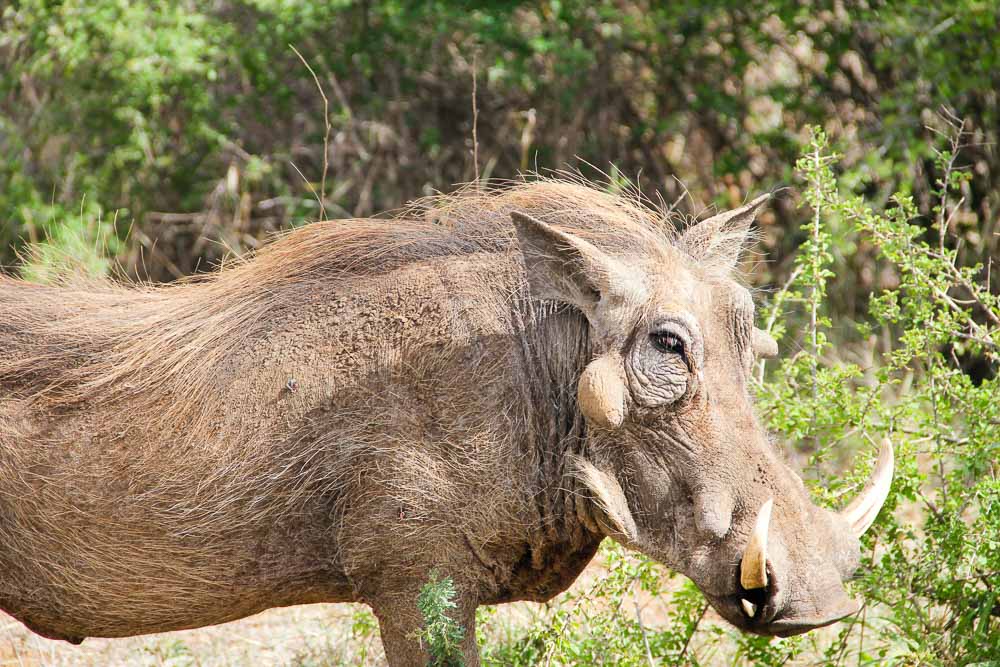 We were lucky because even though it was high season, my partner and I got the entire nine-seater safari vehicle to ourselves, and our guide Dave (whose brain is a freaking encyclopaedia of animal and plant knowledge) said that where possible, for overnight trips Africa Spear tries not to combine different groups into one vehicle. It was awesome because on the road we kept seeing similar vehicles packed full of tourists and every time that happened I must admit to feeling slightly smug.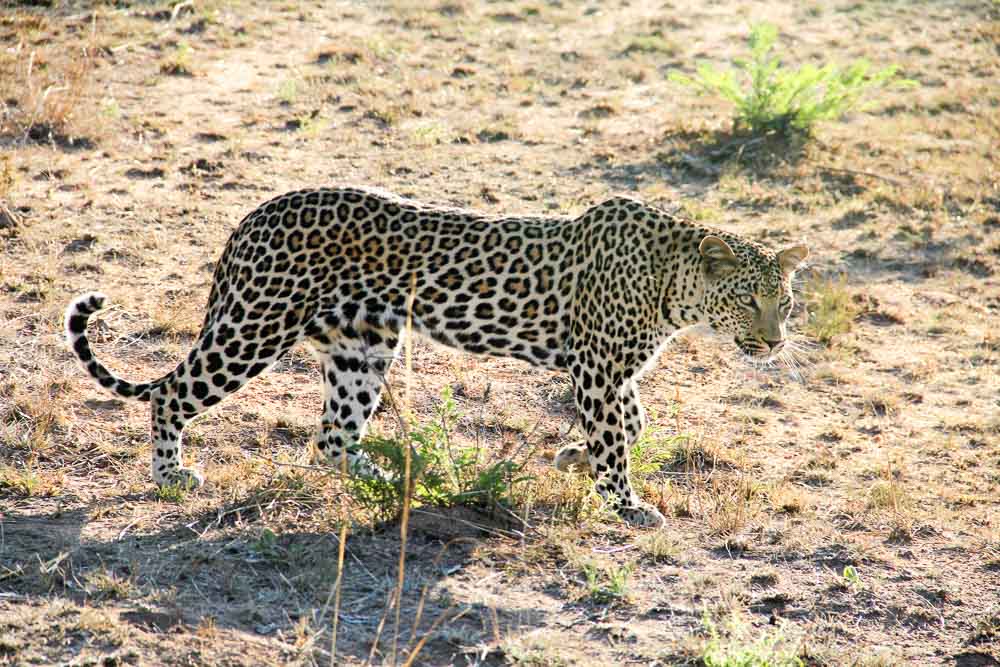 Accommodation was in air-conditioned chalet-style huts with a fridge and a sink in the room. Toilets and showers (fancily referred to in Kruger as ablution facilities) were shared but clean, if a bit worn.
We came to see animals, but we learnt A LOT from Dave – about South African culture and politics, poaching in neighbouring Mozambique, animal conservation, the ethics of game reserves, and where else to visit in Africa. All in all, I highly recommend Africa Spear!
Food
Most camps have restaurants, or stores to stock up on food. Larger camps, such as Skukuza and Lower Sabie, have nicer restaurants and some, such as Lower Sabie's Mugg and Bean, overlook a river of lounging hippos.
Most safari packages include meals – larger groups may get catered food or a braai, while our breakfast and dinner at the camp restaurant was covered and we could order anything off the menu. Prices are about 6-15 SGD for a meal, and we had really good, generously portioned steaks and salads at Mugg and Bean.
That said, not all camp restaurants are made equal. Larger camps have more crowds but better food, while another camp we stayed in, Pretoriuskop, only had one fast food burger joint called Wimpy's. I thought it was underwhelming but passable, while our guide Dave ordered a salad there and said it tasted like bleach.
Braai, or barbecue, is a South African institution and many campsites have braai pits for you to grill your own dinner. Most camps also have well-stocked stores selling braai supplies, alcohol, snacks and some produce, although it's probably better to stock your meat outside Kruger and bring it a cooler box. Some safari packages include one braai dinner.
---
A Kruger National Park Safari doesn't have to be pricey to be awesome.  Seeing animals up close, behaving as they do in their natural habitat, is totally different from seeing them in a zoo. It was one of the highlights of our time in South Africa and I super loved it! I hope you will too.
Like what you're seeing? Share, like, subscribe and follow more of our adventures on Facebook or Instagram!