Every year, millions of tourists flock to see the cherry blossoms in spring. Yet, in winter, autumn or summer, Japan still continues to be one of the most beautiful countries in Asia, promising you an experience that leaves you enchanted.
In our recent trip to Japan, we compiled a list of most instagrammable places in Kyoto. Although we didn't manage to catch the cherry blossoms before they faded away with the season, we're sure these are equally good even with summer creeping in.
Also read: Kyoto Budget Guide – Travel for under $70 a day, including accommodation
1) Kiyomizu-dera
Kiyomizu-dera is a collection of numerous pagodas, shrines, gates and halls, where each has its own symbolism and purpose. Take a stroll through the area and admire each gate and hall. This photo was taken near Nio-mon Gate (仁王門). Finally, you'll reach the Main Hall, which overlooks an extensive view of cherry and maple trees that erupt in colours during spring and fall. The view is to die for!
Cost: ¥400
Opening Hours: approx. 6:00am – 6:00pm, gate close time varies by season (5:30pm – 6:30pm)
Address: 1-294 Kiyomizu, Higashiyama-ku
東山区清水1-294
2) Gion
Whether day or night, Gion is a rather mystical place that seems to exude its deep rooted culture. Take a stroll down Gion Street at night and experience a different kind of night life, or simply just enjoy the ambience of the lantern-lit street. Take a photo against the lantern-lit street at night, or pick an alley and take a hipster photo in the day. Is this place not instagrammable enough??
Nearest Station: Gion-Shijo Station
Pro-tip: Some shops may close as early as 7.30pm. So the best timing to go see the lantern-lit alleys is probably right after dusk!
3) Fushimi Inari Shrine
With 10,000 Torii gates lining the Fushimi Inari Shrine, it's hard not to gawk at this place in awe. These Torii gates seem to continue endlessly up the mountains, each one originated from different companies or organisations. If you're interested in joining in the festivals at Fushimi Inari Shrine, they happen in April and October annually.
Cost: Free
Opening Hours: Dawn to dusk
Address: 68 Yabunouchi-cho, Fukakusa, Fushimi-ku
伏見区深草藪之内町68
4) Philosopher's Walk
Philosopher's Walk is actually my favourite scenic place in Kyoto. This 2km path is probably one of the most beautiful places in Kyoto, with trees and shrubs of all kinds. The lush greens lined along the Philosopher's Path exudes its beauty, making it the perfect backdrop for photos! In spring, tourists cram the place to see the cherry blossom that line the path. In summer, the trees stands strong, beautiful yet humble. Take lots of photos. But don't forget to immerse in the zen environment and listen to the rustling of the leaves as the breeze gently cradles them.
Cost: Free
Opening hours: 24 hours
Address: Nanzenji-Fukuchi-cho, Sakyo-ku, Kyoto-city (From Nanzen-Ji)
〒606-8406, ハウス哲学の道 23 浄土寺石橋町 左京区 京都市 京都府 606-8406, Japan
5) Arashiyama Bamboo Forest
Probably one of the most magnificent sights in Kyoto. The Arashiyama district in Kyoto boasts a jaw-dropping view of the Sagano Bamboo Grove. We arrived at 7am in the morning and was rewarded with an undisturbed quiet morning. The bamboo forest glowed magnificently against the morning light filtering through the leaves and stalks of the bamboo.
Cost: Free
Opening hours: 24 hours
Address: Arashiyama, Ukyo-ku
右京区嵐山
6) Gio-ji Temple
There are lots and lots of temples in Kyoto that you can visit. We may not know which is the best, but we definitely know that Gio-ji Temple has a garden like no other. Though small, Gio-ji Temple has a rather unique garden that is entirely covered in moss. Whether winter or summer, it is sure to present you with a spectacular view! And while you're there, be sure to explore the residential area around there! Most of the traditional wooden houses there are more instagrammable than you think 😉
Cost: ¥300
Opening Hours: 9:00am – 5:00pm, last entry 4:30pm
Address: 32 Kozaka, Saga Toriimoto, Ukyo-ku
右京区嵯峨鳥居本小坂32
7) Nijo Jo Castle
If you're in the mood for learning about the history and culture of Kyoto, Nijo Jo Castle is a good place to start. Built in 1603, it was a residence for the first Shogun of the Edo Period. Later, the castle was donated to the city and became publicly accessible. With much of the garden being decorated with maple, ginko, plum and various trees, the changes in seasons always brings a breathtaking view.
Cost: ¥600
Opening hours: 8:45am – 5:00pm (last entry 4:00pm)
Closed Tuesdays in Dec, Jan, July, Aug, and Dec 26 – Jan 4
Address: 541 Nijojo-cho, Nijo-dori, Horikawa Nishi iru, Nakagyo-ku
中京区二条通堀川西入二条城町541
8) Nanzen-ji Temple
Lush green forests surrounded the Nanzen-ji Temple and covered the Higashiyama mountains that looms behind it. From the Aqueduct to the Sanmon Gate, every leaf and gate seems photogenic. Every angle of Nanzen-ji holds a captivating view that begs for photo after photo.
Cost: Free to explore grounds; Hojo Garden ¥500; San-mon Gate ¥500
Opening Hours:
8:40am – 5:00pm, last entry 4:40pm March-November
8:40am – 4:30pm, last entry 4:10pm December-February
Address: 86 Fukuchi-cho, Nanzen-ji, Sakyo-ku
左京区南禅寺福地町86
9) Higashiyama District
With the Kiyomizu-dera located just at the end of this district, Higashiyama District is a highly popular tourist destination. The well preserve historic buildings itself also attracts millions of visitors every year. If you're looking to experience the traditional and old culture of Kyoto, this is the place to go!
Cost: Free
10) Muran-in Villa
Unlike the typical tourist attractions, Muran-in Villa is rather off the beaten tracks. This quiet and serene villa is the perfect escapade from the bustles and crowds. The autumn scenery here is said to be the best due to thick clusters of maple trees in the garden.
Cost: ¥410
Opening hours: 8:20pm – 5:00pm (depending on the season, hours may be extended)
Address: 31 Kusagawa-cho, Nanzen-ji, Sakyo-ku
左京区南禅寺草川町31
11) Honen-in Temple
Sick of temples yet? You shouldn't be. Because once you enter Honen-in, it's a world on its own. Moss gate, stone bridge, pond and garden, this place looks uncannily like it came out of a fairytale!
Cost: Free
Opening hours: 6:00am – 4:00pm
Address: 30 Goshonodan-cho, Shishigatani, Sakyo-ku
左京区鹿ケ谷御所ノ段町30
---
Experience more with Klook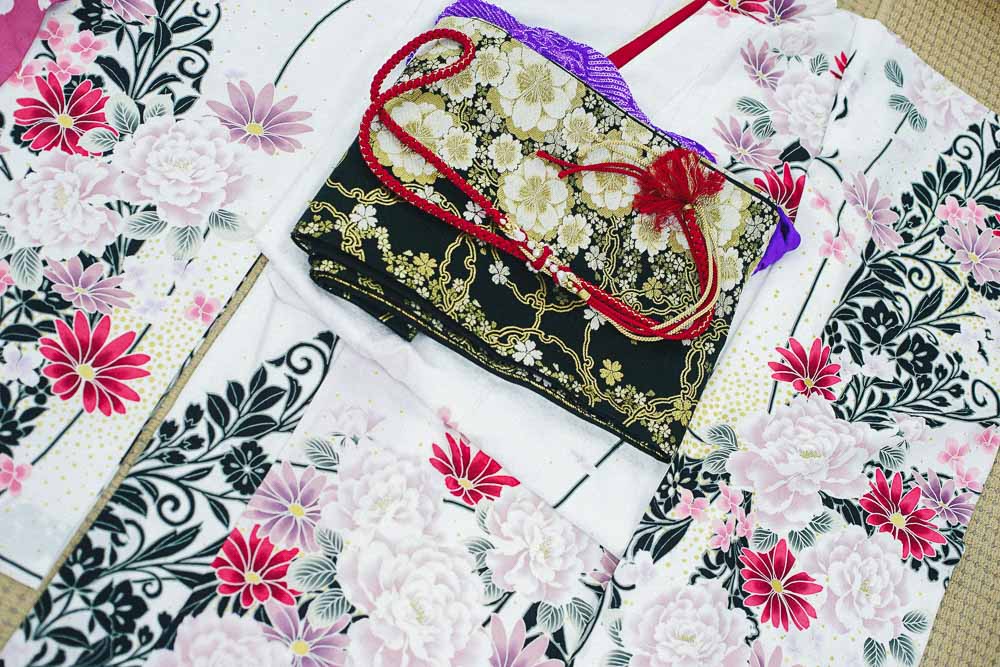 Kyoto is an amazing place to visit and experience the richness of Japan's culture. Whether it's food, nature, or culture, you'll definitely be rewarded with a rich experience in every aspect. But if you're more adventurous, you can also try experiencing Kyoto in a different light – by wearing a kimono. We rented ours from Yumeyakata through Klook, a travel activities platform available online and on mobile!
You can customise your outfit and choose from more than 500 kimono designs and obi belts! Hair styling services are also available for you if you decide to have a full makeover. Klook offers the basic kimono rental package at $43, and with hair styling services at just $63!
FYI, first time users who book via the Klook mobile app (Android | iOS) using the promo code <mobile10> get a discount!
If you've been to a place that you think should be on our list of instagrammable places in Kyoto, leave a comment below and we'll be sure to check them out!
Read also: 7D Tokyo to Osaka JR Pass Itinerary
This post was brought to you by Klook.