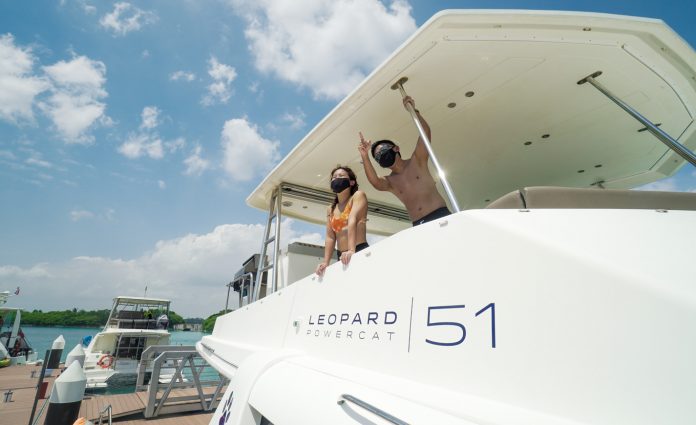 Still can't travel overseas but there're lots to do over the seas between Singapore's Islands 😜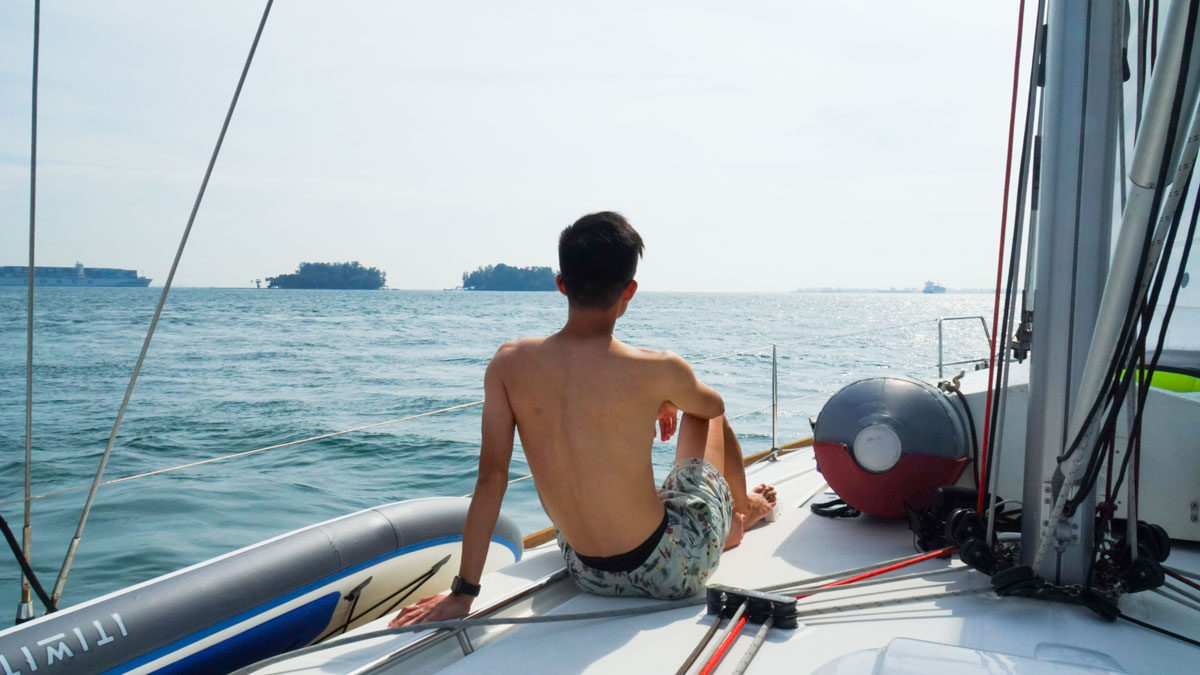 Every time we think we've seen all there is in Singapore, a new surprise comes around the corner. This time, we're exploring the waters!
Singapore is surrounded by 63 offshore islands so if you're feeling a little claustrophobic on land, check out these experiences instead.
Whether it's jumping on a slippery, inflatable playground, or leg-paddling through mangroves, here are 12 fun things to do overseas (in Singapore)!
1) Explore Singapore on a kayak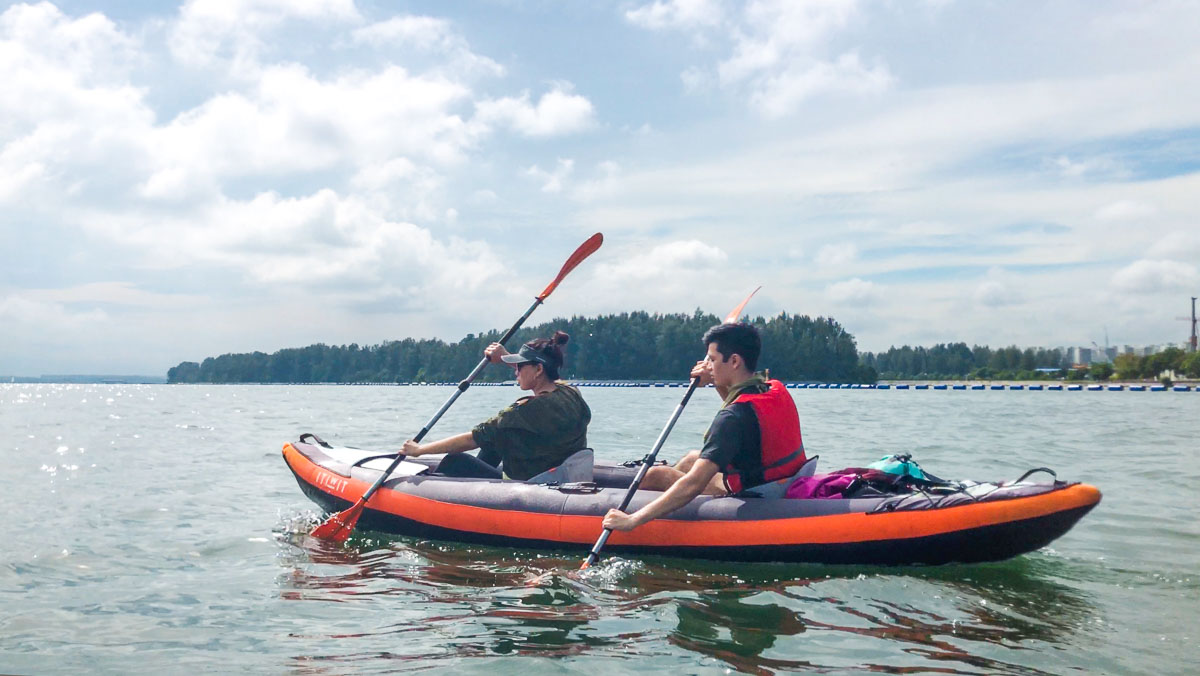 Don your wet gear and explore the nooks and crannies between Singapore's islands on a kayak! For something a little rugged, check out this half-day tour — not only do you get to kayak, you'll also get an outdoor-cooked lunch prepared for you on the beach.
On the kayaks, the guide will either lead you through Pulau Ubin's mangroves, or out to the open sea. Rest assured first-timers, you're in good hands with these experienced and attentive guides.
To ensure a safe, unique experience, your kayaking route will be decided based on the day's weather and tide. Essentially, you won't know where you're going until you get there — be ready for an unexpected adventure!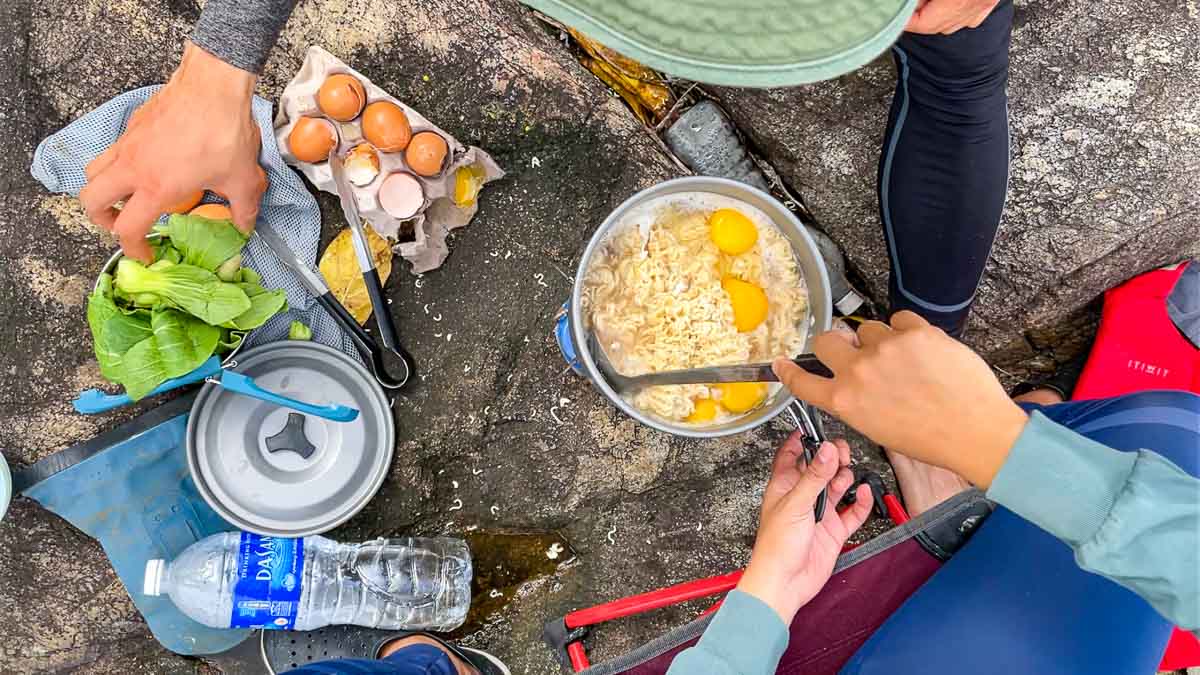 Our guides cooked us lunch in the wild — a true taste of the outdoors.
Cost: ~S$117.50/pax
Tour timings: 10AM – 2PM (incl. lunch)
Meeting point: Varies depending on route and weather conditions (check with operator when booking)
*Pro-tip: Wear a wide-brimmed hat and slather on lots of sunscreen as you'll be under the sun for hours!
2) Paddle through Seletar Island mangroves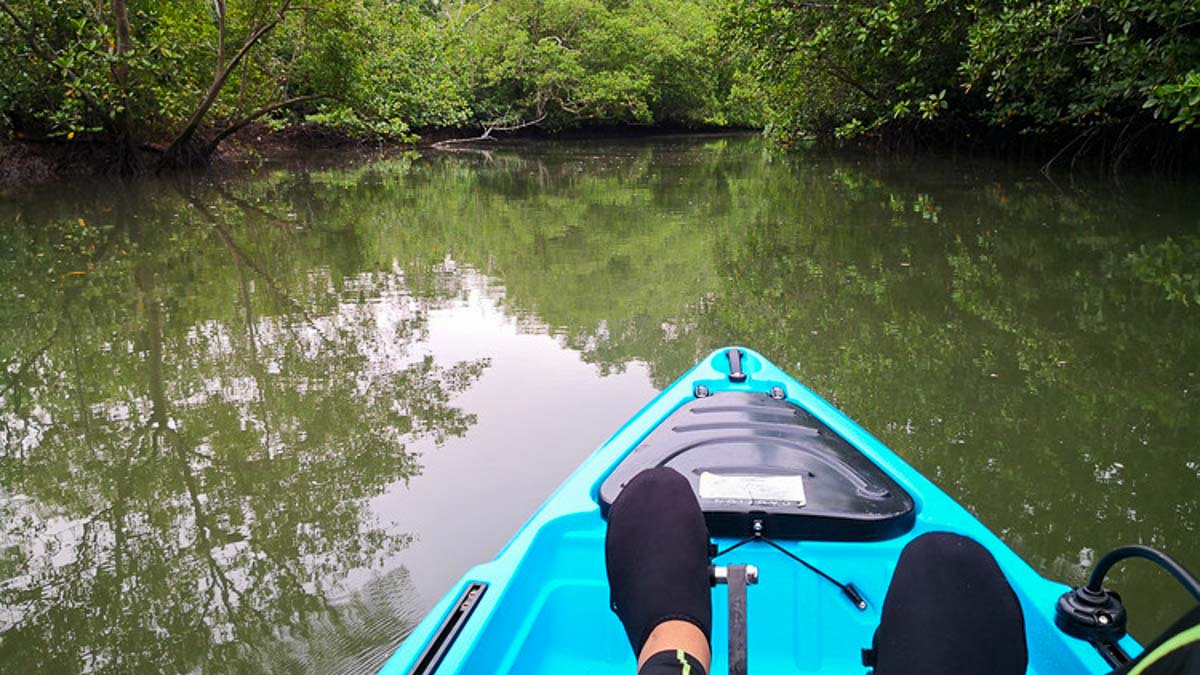 Photo credit: Klook
For a more beginner-friendly experience in the waters, try a leg-paddle kayak instead! They're slightly easier to navigate since our legs are (usually) stronger than the arms 😉
The journey begins at Sungei Simpang Mouth before heading into Khatib Bongsu Mangroves. As you emerge from the mangroves, you'll find yourself at Seletar Island — spot the kelong (Malay for a fishing farm) on the way!
Take it easy as you glide through the Seletar Island area. It's a quieter, more accessible alternative to Pulau Ubin, and you'll be surrounded by rich flora and chill vibes.
Cost: ~S$121
Tour timings: 8AM – 12:30PM, 2:30PM – 7PM
Meeting point: 50 Kampong Wak Hassan (Beside Irau Drive Playground)
3) Throw a private yacht party
Seas-ing the day on the Valencia Yacht.
For a luxurious holiday with your friends/fam, hire a private yacht! Charters like Epic Ocean or Le Tara offer floats and kayaks for you to play on the waters. Le Tara has an upper deck too, so you get a different view while sailing. Alternatively, the White Sails charter provides gear so you can snorkel and even fish around Lazarus Island.
There's also the snazzy Valencia Yacht for a taste of the Crazy Rich Asian life! We rented it for one afternoon, and we loved tanning on the spacious deck that could fit up to 20 people. (But let's stick to eight pax, for now 😉)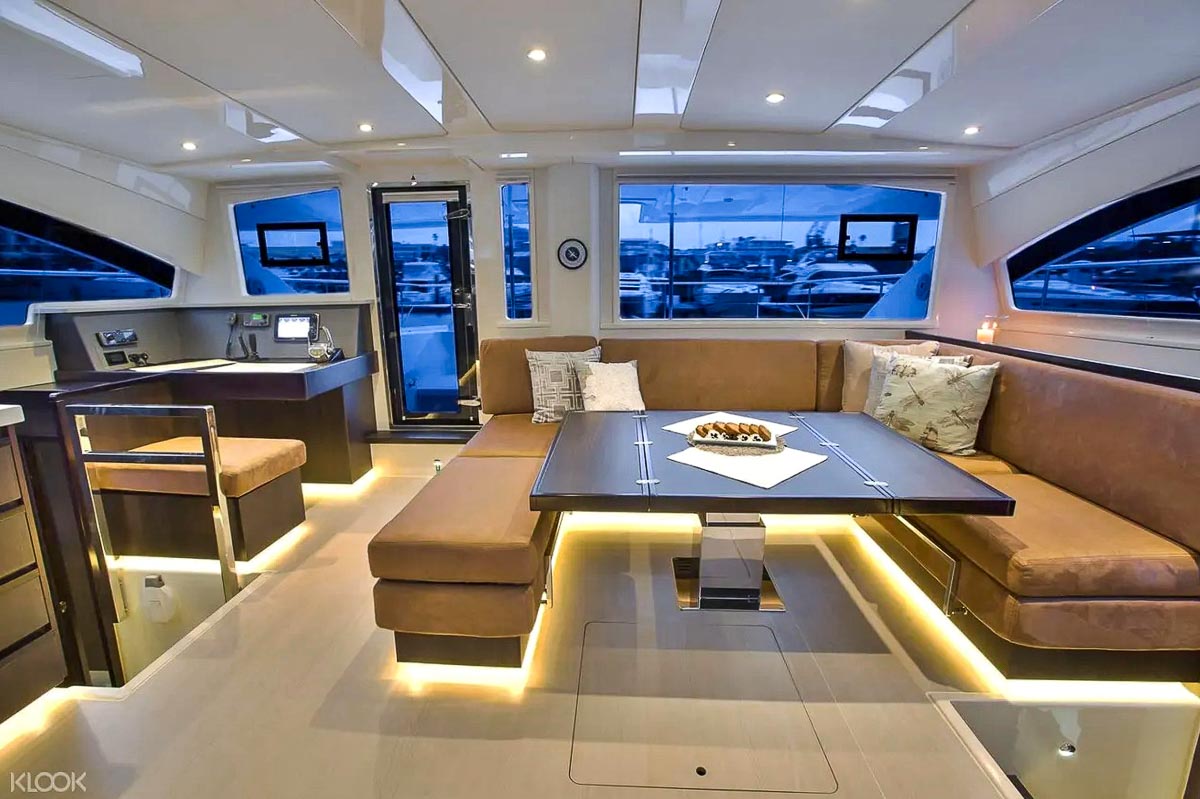 Photo credit: Klook
Apart from sunbathing, you can also chill inside the lavish cabins!
Cost: From S$580 for 5 – 8 pax
*Pro-tip: Bring a portable speaker so you can blast your favourite beats on the yacht.
4) Or become a sailor and explore the Southern Islands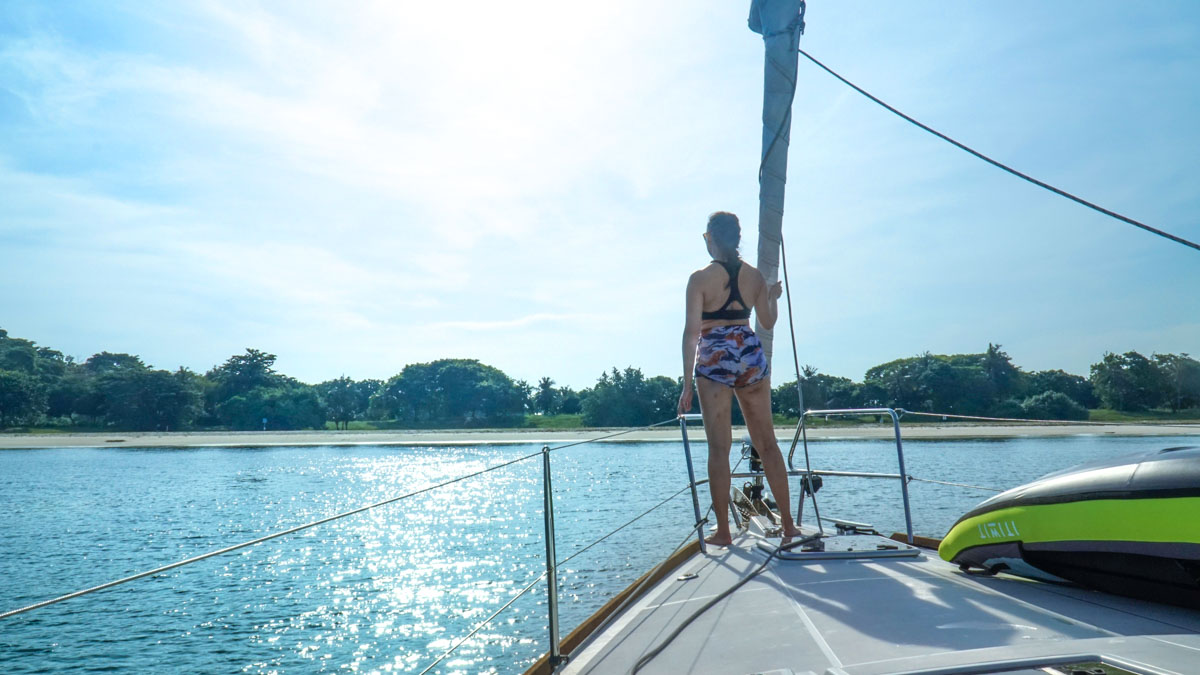 If lazing away on a yacht isn't your cup of tea, embark on an educational trip instead. This Southern Islands Yacht Tour lets you have the both of both worlds — chill, and be part of the sailing crew for a day!
The knowledgeable guide will take you through the basics of sailing, from steering the yacht to manoeuvring the sails. It's an excellent experience for curious land dwellers who've always wondered what it's like to navigate a boat.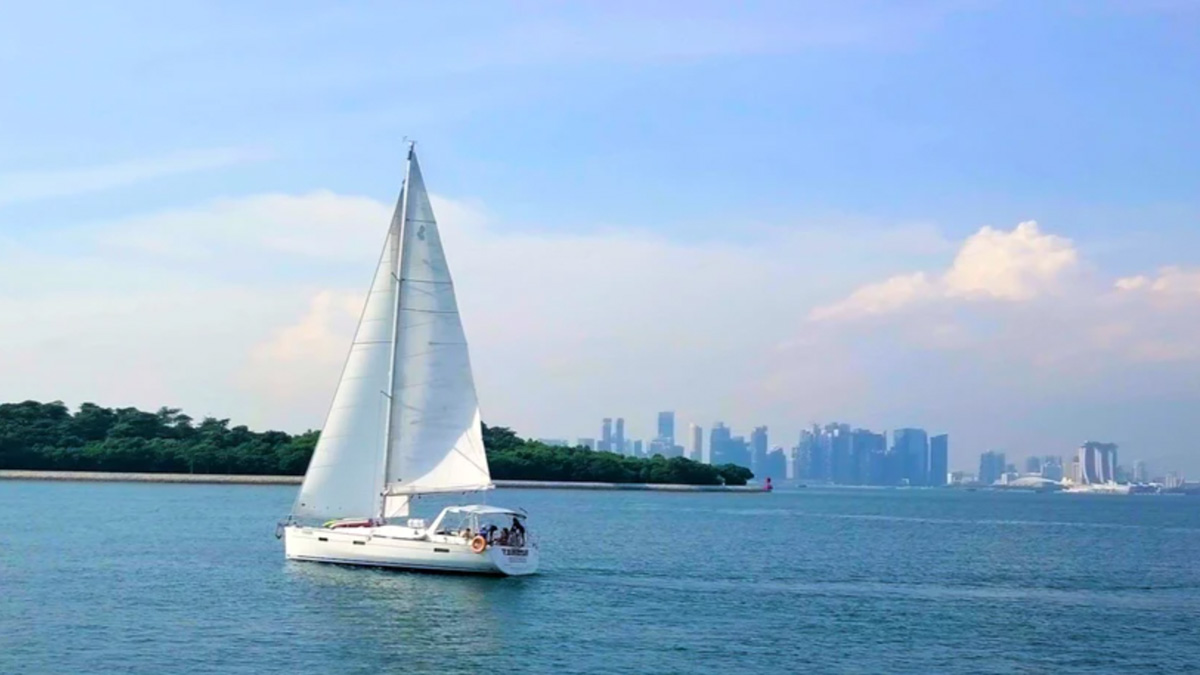 Photo credit: Klook
This three-hour tour is split into two parts — for the first 90 minutes, you'll be sailing to Lazarus Island. Once docked, you'll have 90 minutes to explore the island with a guide.
This tour also includes food and refreshments. The morning session includes a light lunch, while the afternoon session comes with a glass of sparkling wine.
Cost: From ~S$128
Tour timings: 11AM – 2PM, 4PM – 7PM
Meeting Point: ONE°15 Marina Sentosa Cove
Read also: 2D1N Southern Islands Staycation — St John Island, Lazarus Island, Kusu Island on a Yacht
5) Speedboat around Singapore's Southern Islands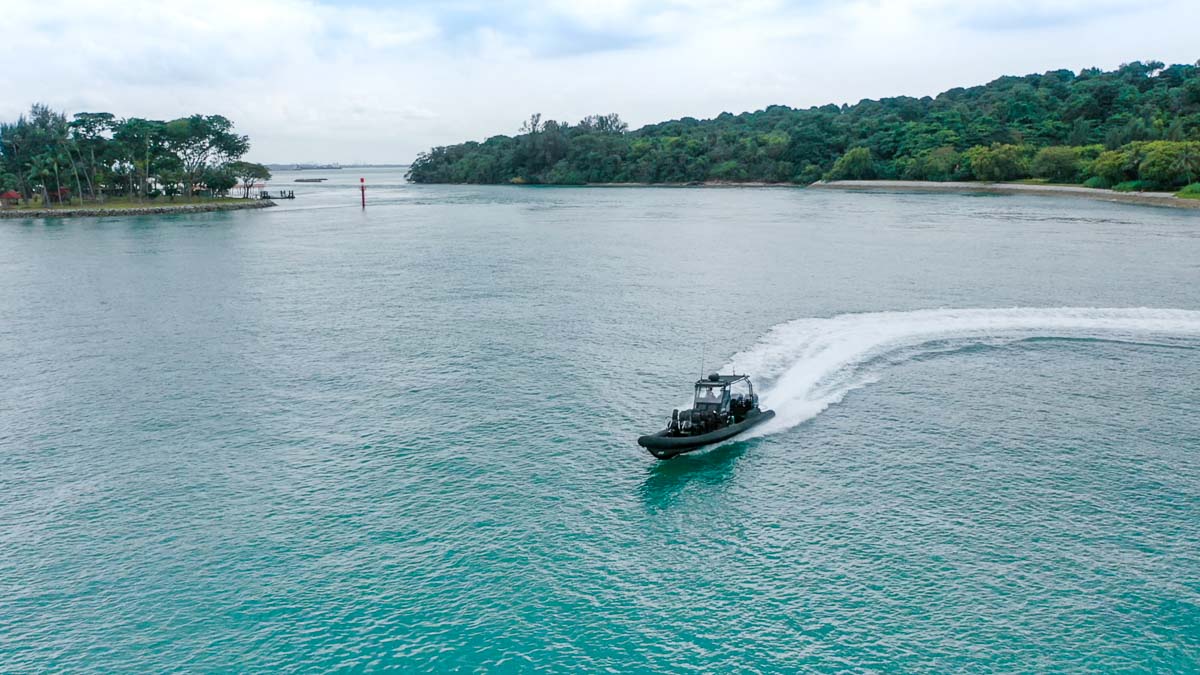 A ferry ride to the Southern Islands usually takes half an hour. But on a rigid-hulled inflatable boat (RHIB), seven minutes and a love for speed are all you need.
RHIBs are similar to military boats that are used for rescue missions, so you're in safe hands throughout this adventure.
Thrills aside, you'll also get to learn more about Singapore's maritime heritage, marine wildlife conservation, and other green projects around our offshore islands!
Cost: From ~S$63
Tour timings: Hourly slots from 11AM – 6PM
6) Go wakesurfing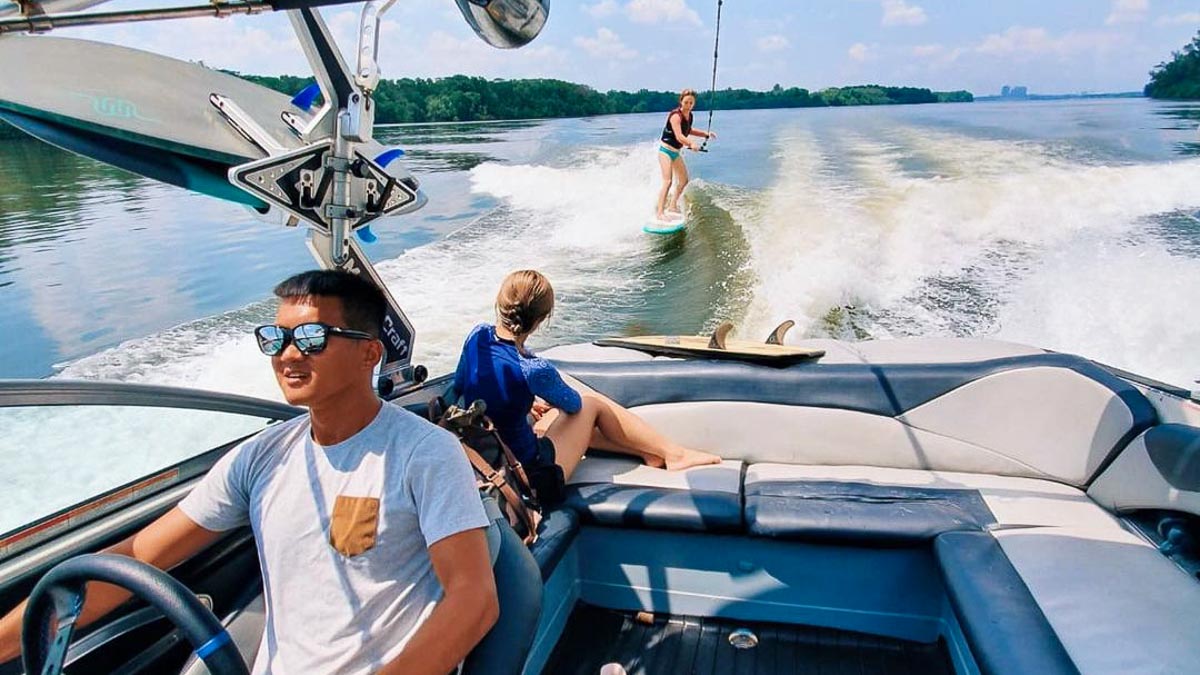 Photo credit: @wakemusters via Instagram
Singapore's waves aren't the most reliable for surfing. But with Wake Musters, you can still experience the thrills through wakesurfing! Waves are generated by the boat and can be customised according to your skill level for an adrenaline-pumping good time 😎
Each session comes with a certified coach who'll guide you every step of the way. Newbies will get the hang of it in no time 🏄🏻‍♂️
Cost: From S$190
Meeting point: 11 Northshore Drive, Singapore 828670
7) Chase corals at Sisters' Islands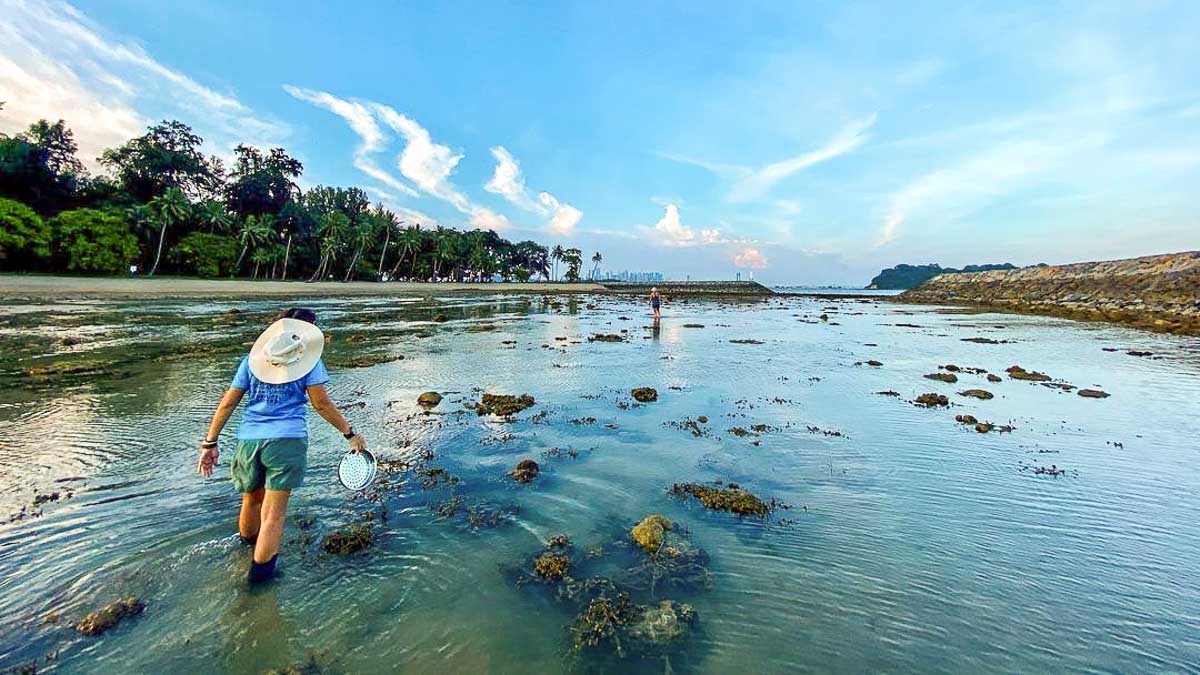 Photo credit: @han.photographer via Instagram
You don't have to fly to Boracay to see coral reefs and starfish — all you have to do is take a 40-minute boat ride to Sisters' Islands!
Sisters' Islands are Singapore's very own natural marine park. It's an intertidal zone that houses more than 250 different hard corals, 100 species of coral fishes, and 200 species of sea sponges. To see these beauties, you'll have to waddle through the water.
Keep an eye out for seagrass, corals, and even stingrays. You might even spot mating starfish.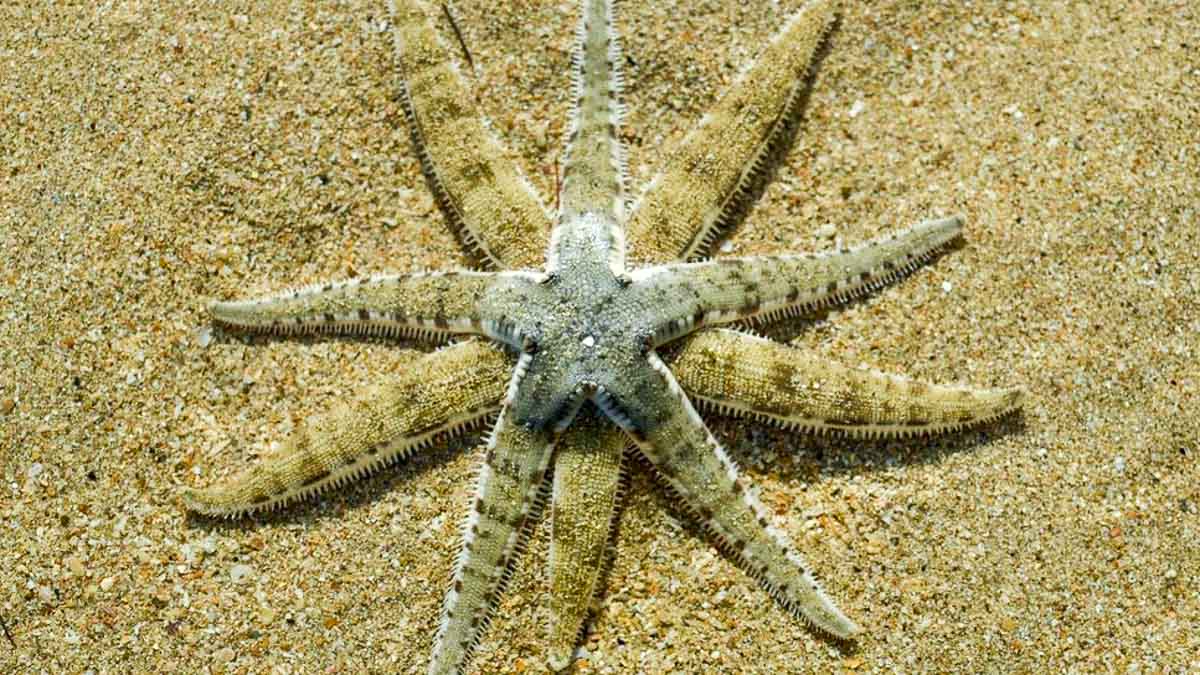 Photo credit: @han.photographer via Instagram
The tour includes knowledgeable guides who'll explain more about Sisters' Islands' marine life. It's a definite treat for wildlife buffs.
Cost: ~S$100
Tour timings: 4:15PM – 7:15PM
Meeting point: Marina South Pier
8) Sail on a luxurious pirate ship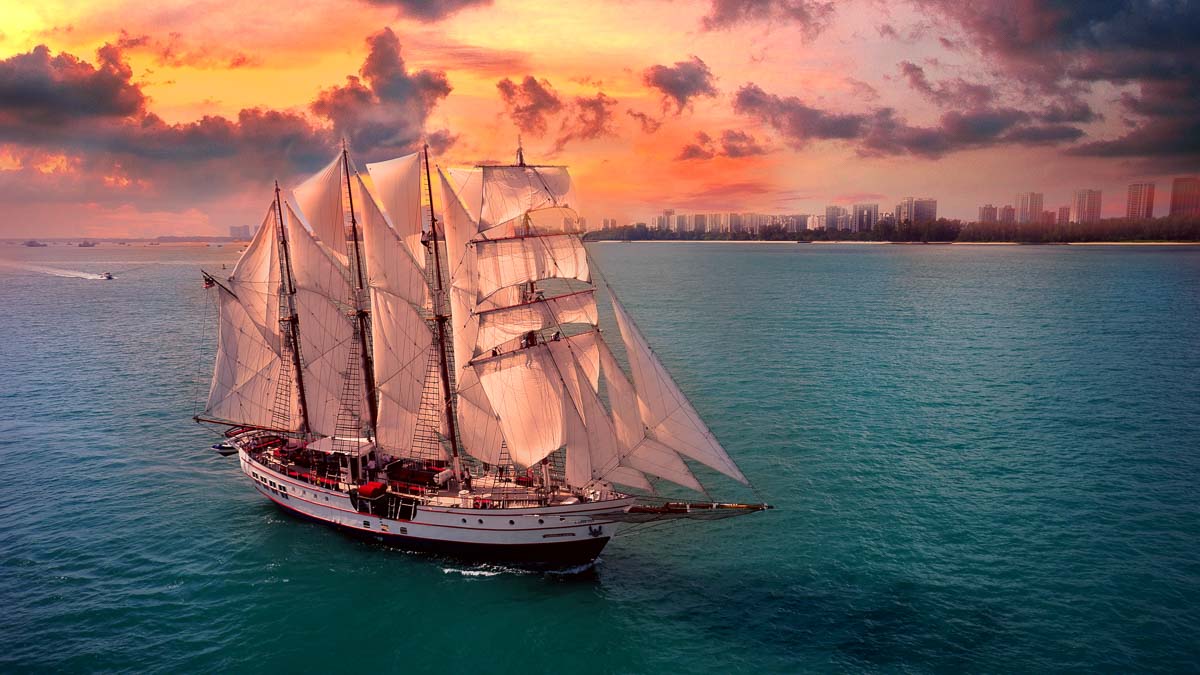 Photo credit: Royal Albatross
Complete with four grand masts and 22 sails, the Royal Albatross is a gorgeous superyacht. It also resembles an old-school pirate ship, so you can imagine yourself sailing off to your next adventure.
There are two routes to choose from. Go on a dramatic sunset cruise by the Southern Islands. Or pick the dinner cruise, and gaze at the city lights as you cross the Marina Bay skyline. Expect a hearty three-course meal, along with free-flow soft drinks!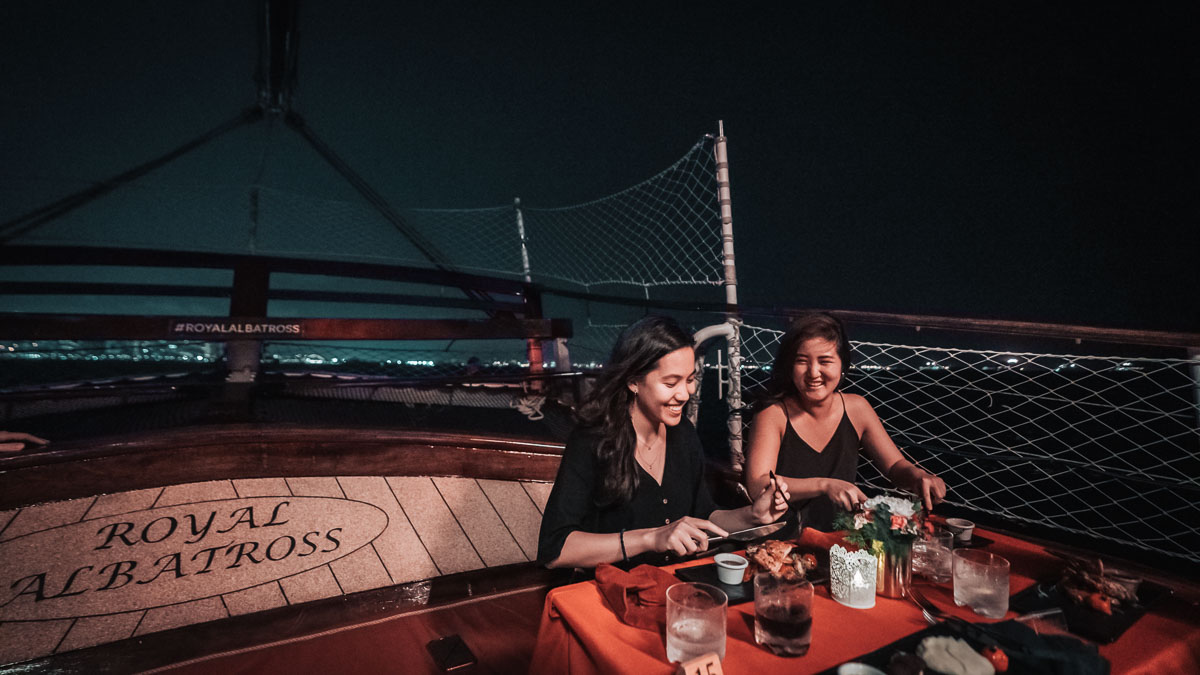 Cost: From S$125
Dinner timings: Departure varies from 5PM – 8:30PM (sailing schedule here)
Meeting point: 8 Sentosa Gateway, Singapore 098269
Read also: 12 Things to Do in Sentosa for Travel-Starved Singaporeans
9) HydroDash through obstacles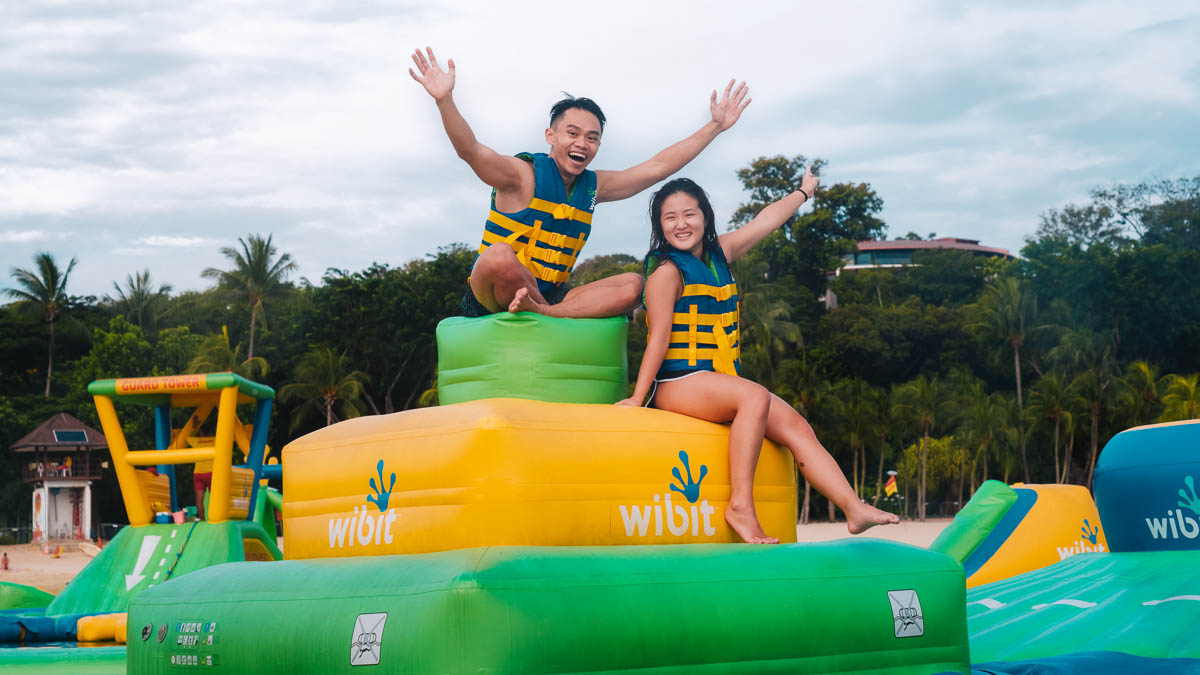 Floating along Palawan Beach, HydroDash is an inflatable obstacle course that'll make your Wipeout dreams come true.
The playground has two zones — a child-friendly course, and another one for those aged nine and above. It's a great activity for friends to challenge each other on balancing platforms and steep climbs.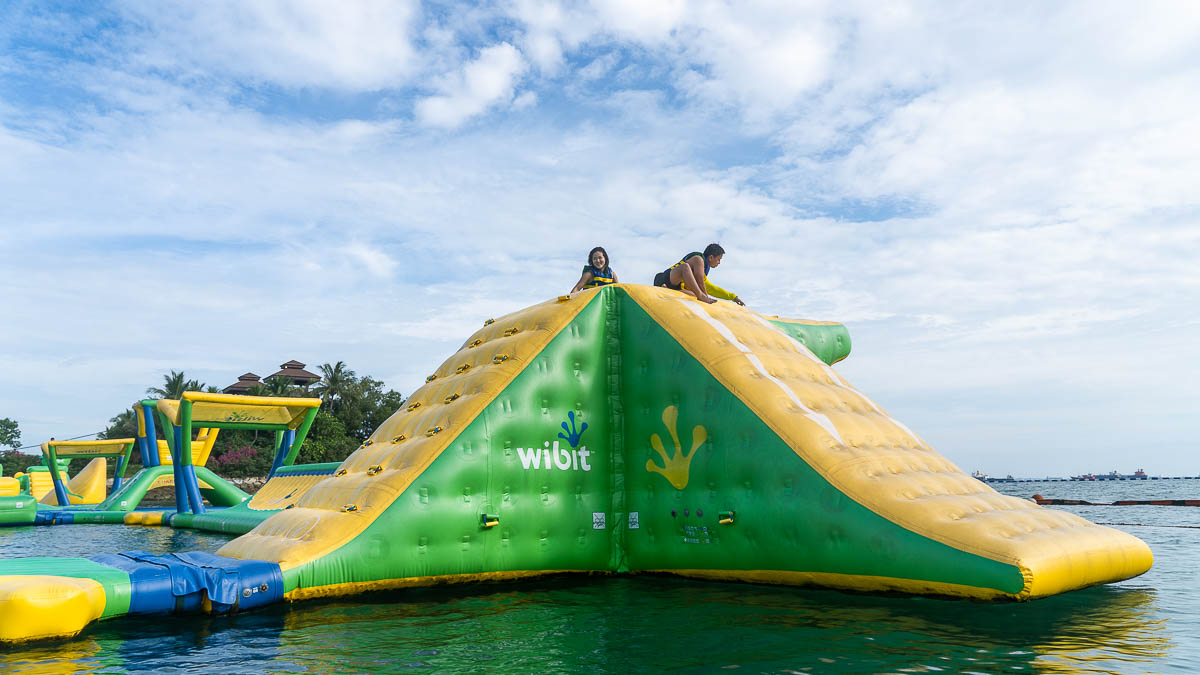 Trust us, you'll have fun trying to get through the slippery course, but you'll have even more fun falling and laughing 😂
Cost: ~S$20
Opening hours: 12PM – 6PM, 10AM – 7PM on weekends
10) Pick up fishing at Lazarus Island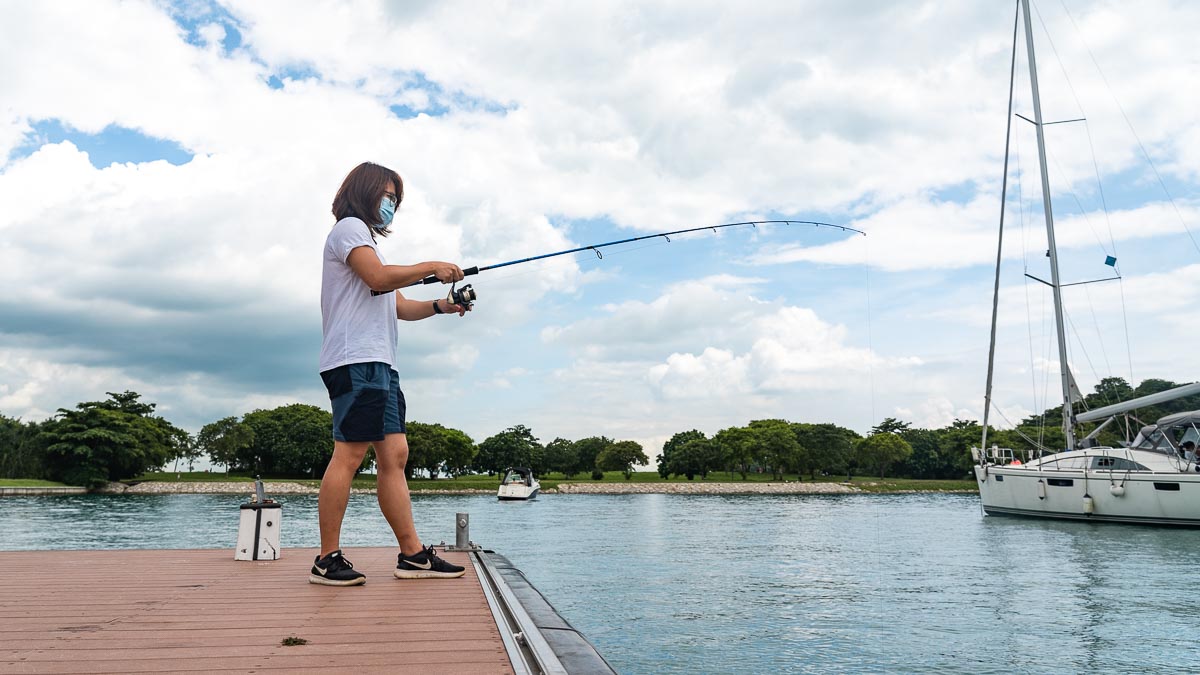 You might think that fishing is a simple hobby that retirees do for enjoyment. However, there's a lot more to it than waiting for fish to bite!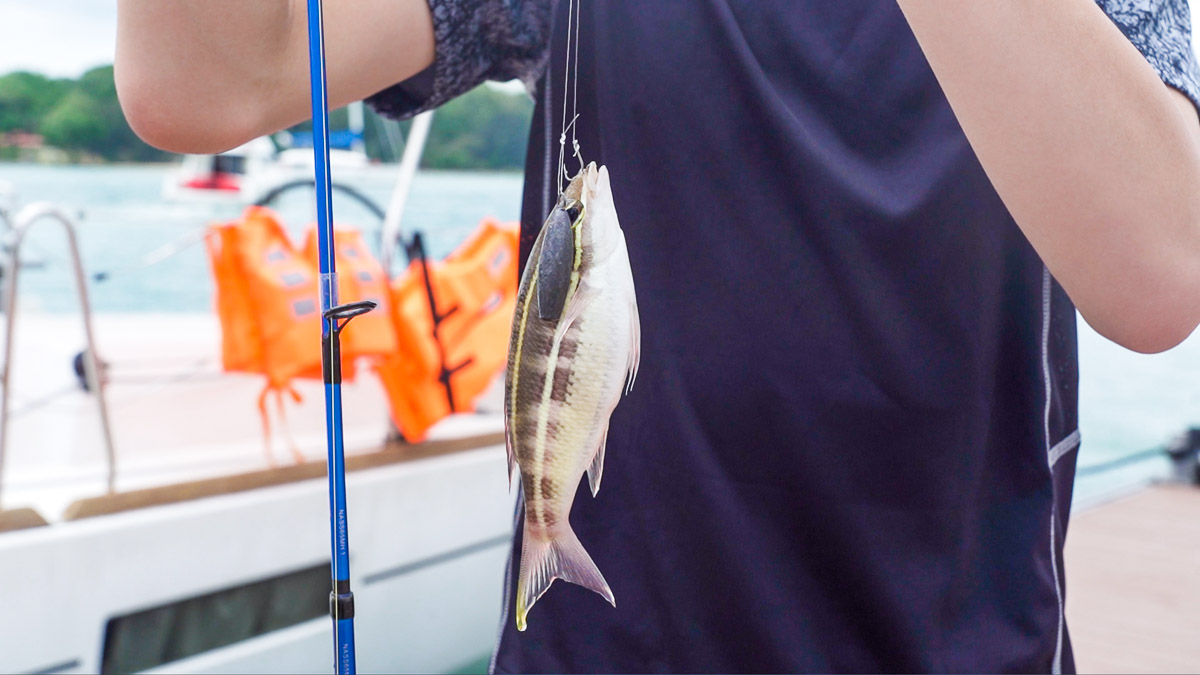 Learn the art of fishing with a beginner's angler course. You'll be taught all the basics — from setting up your rod to tying different kinds of knots, and casting the line.
Once you've grasped the basics, head to the pier and put your new skills to the test. If you're lucky, you might catch dinner for the day!
Cost: ~S$100
Tour timing: 8:30AM – 5PM
Meeting point: Marina South Pier
11) Scuba Diving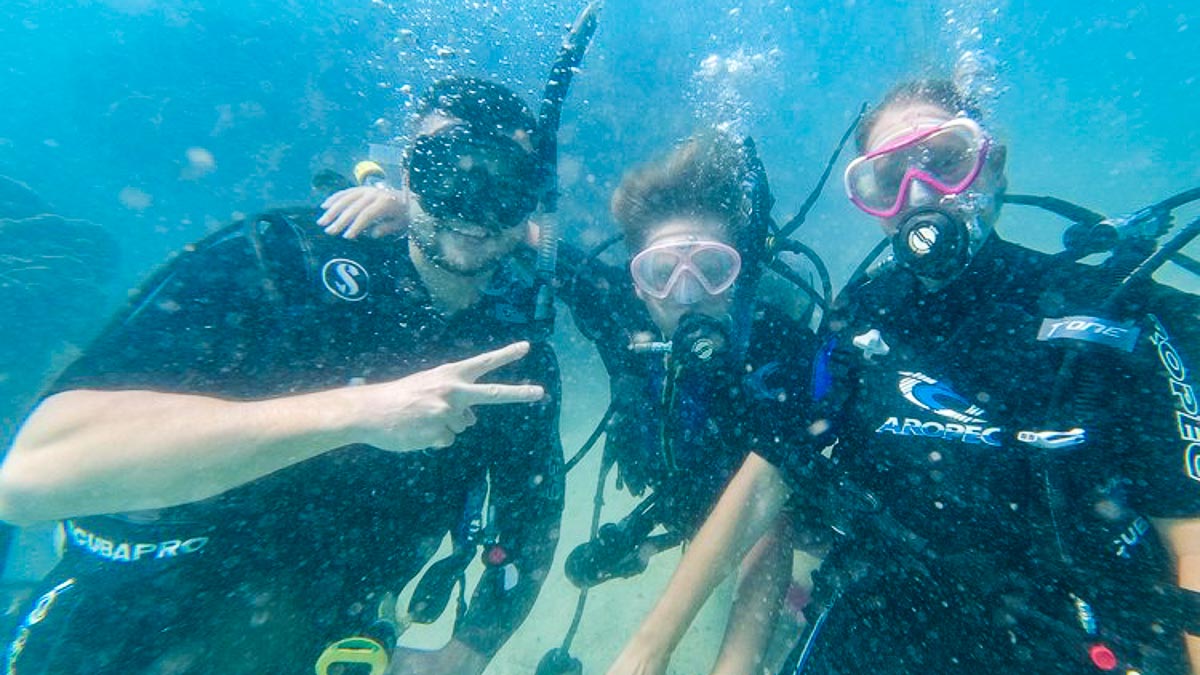 Photo credit: Dive Degree
If the above aren't enough for an over the seas experience, perhaps it's time to go under!
Hop on a 30-minute boat ride to Pulau Hantu, a popular diving spot in Singapore.
Many locals don't know this, but even in Singapore's waters, you can spot amazing marine life from corals to seahorses, and even clownfish.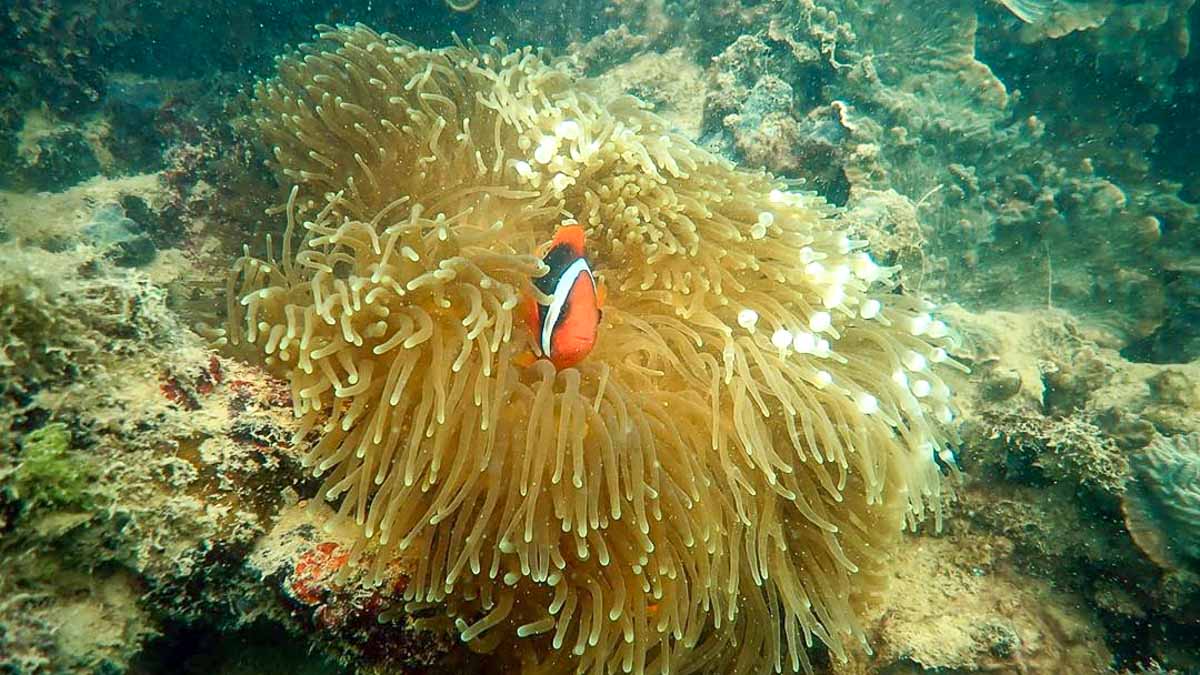 Hi Nemo! Photo credit: @lighthouseadv.co via Instagram
If you're not already certified, now's the best time to get it done in Singapore. When the borders open, you won't be held back from exploring the crystal clear waters in Maldives, The Philippines or Norway 😍
The basic Open Water course spans over two days, and includes a pool session, theory session, as well as four open water dives.
Cost: From S$145
Meeting point: Raffles Marina
12) Embark on a cruise to nowhere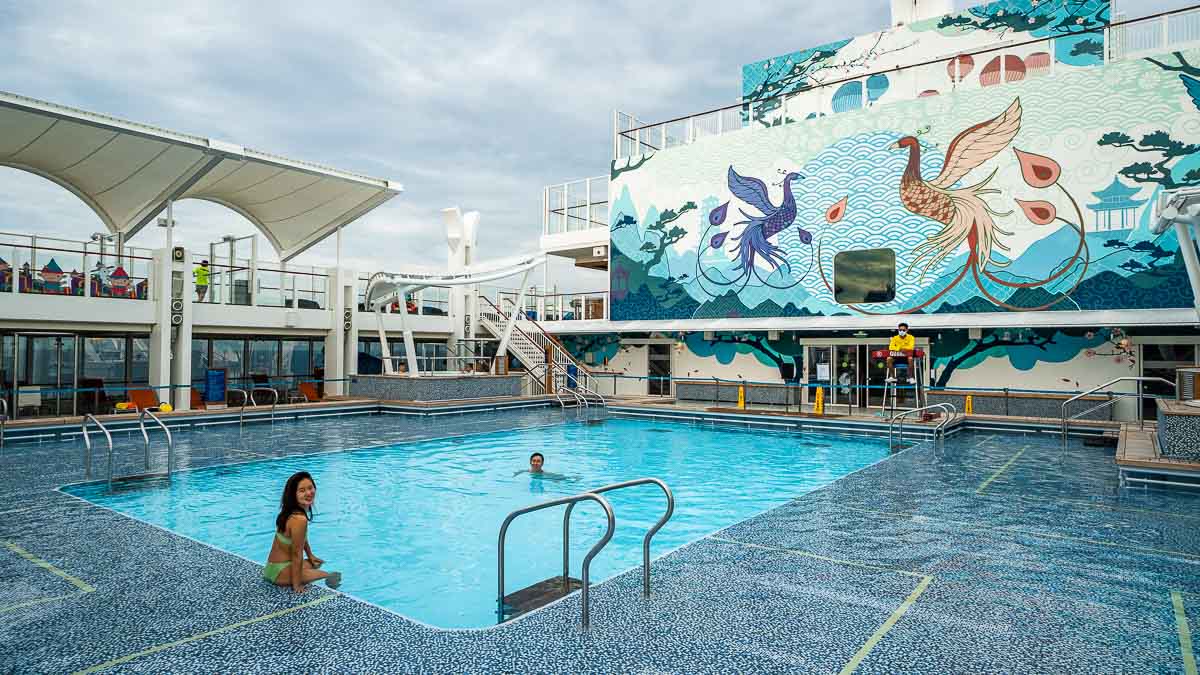 If you're done exploring everything between Singapore's islands (on the surface and below 👀), it's time to leave our shores for a bit. Sail out to international waters on a fun-filled cruise to nowhere!
The World Dream cruise is filled with loads of activities. From a thrilling ropes course to world-class performances, you're bound to feel like you're on a well-deserved getaway. Play your heart out at the latest VR arcade, or retreat to a full day of pampering at Crystal Life Spa.
Cost: From ~S$299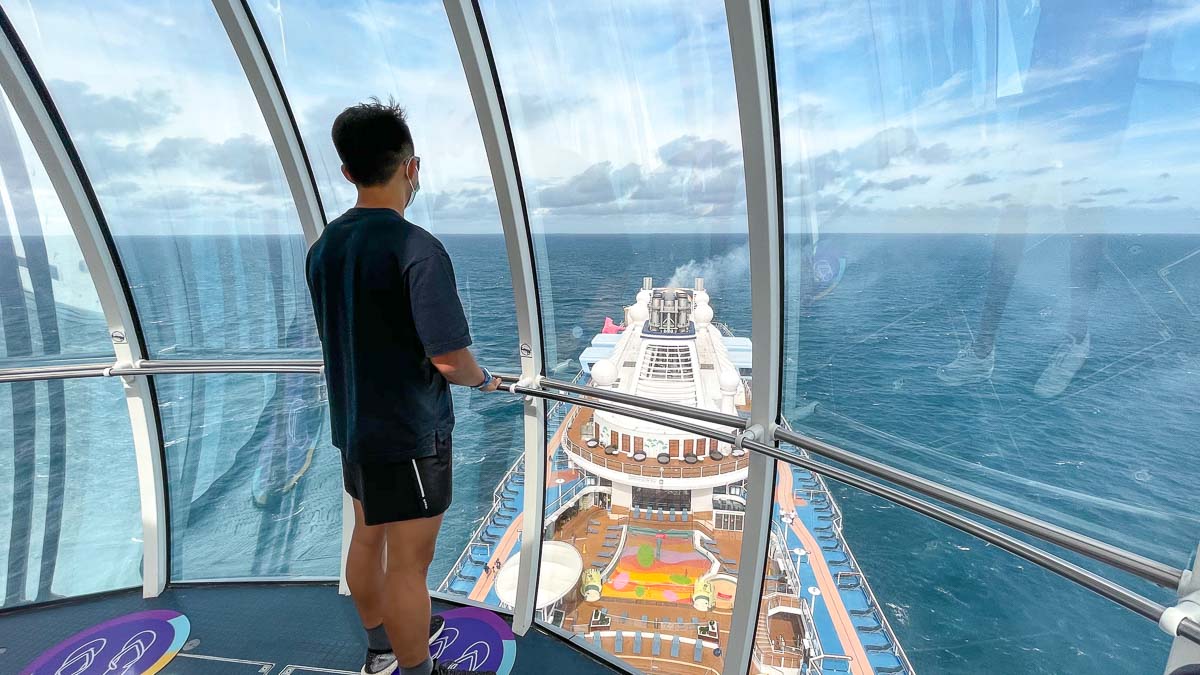 For the adrenaline junkies, there's also The Royal Caribbean's Quantum of the Seas. Apart from usual cruise entertainment, the ship is also decked out with a skydiving simulator, a FlowRider, and bumper car arena!
For exceptional views, top-up extra for The North Star — an observation capsule that rises 100m above the cruise.
Cost: From S$289
Read more: Cruise to Nowhere Review on The Royal Caribbean's Quantum of the Seas
Sea the world between Singapore's islands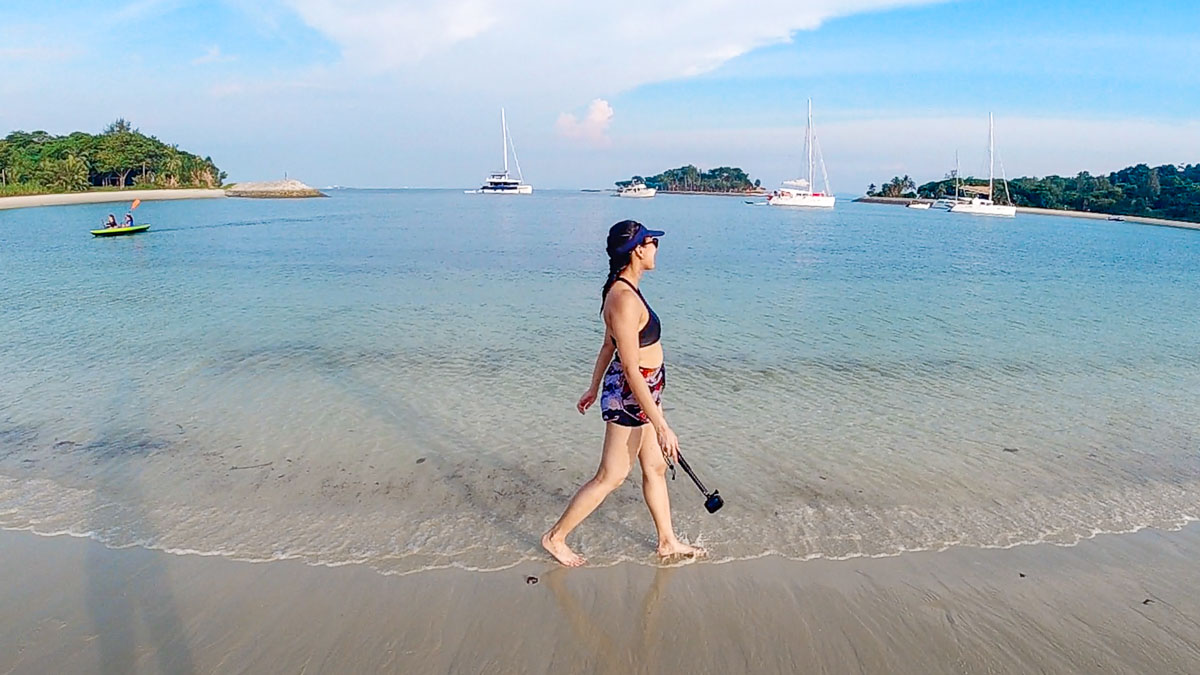 A holiday in Singapore usually involves a few things: Days off, bucket list experiences, and maybe a unique staycation. However, we've found that spending a day out at sea is a quick and easy way to get into that "Bye SG" mood. You've got plenty of space, tons of sunshine and sea breezes.
Even if you're not a sea lover, we say give these activities a try. They'll show you a different side of our island. Plus, you get to step out of your comfort zone while supporting these unique local businesses. 👌🏼
Just like planning your overseas trips, it's best to book in advance. Beat the crowd and book your activities with Klook! Not only is it fuss-free but also great value-for-money — they have discounted activities and deals. What's more, you can get an additional discount of up to 10% with any minimum S$50 spend.
For more inspiration, check out these unique date ideas or check off these 50 exciting things to do in Singapore 💁🏻‍♀️
Facebook image credit: @han.photographer, @wakemusters
Do you know of any other activities to do between Singapore's islands? Share with us in the comments below!
---
This post was brought to you by Klook as part of the SingapoRediscovers campaign.
Disclaimer: All images were shot prior to the COVID-19 pandemic, or in line with safe distancing measures.