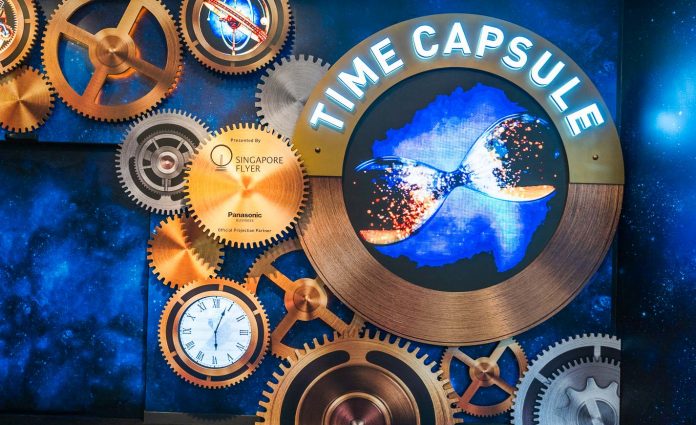 One of the most interesting history lessons you'll ever take at the Singapore Flyer!
If you've not visited the Singapore Flyer in a while, you're in for a surprise. Its two-storey indoor space has been completely transformed, with interactive, multi-sensory exhibits!
Just opened on 9 Dec 2020, the new Time Capsule will bring you through Singapore's past and present in a way that's never been seen before.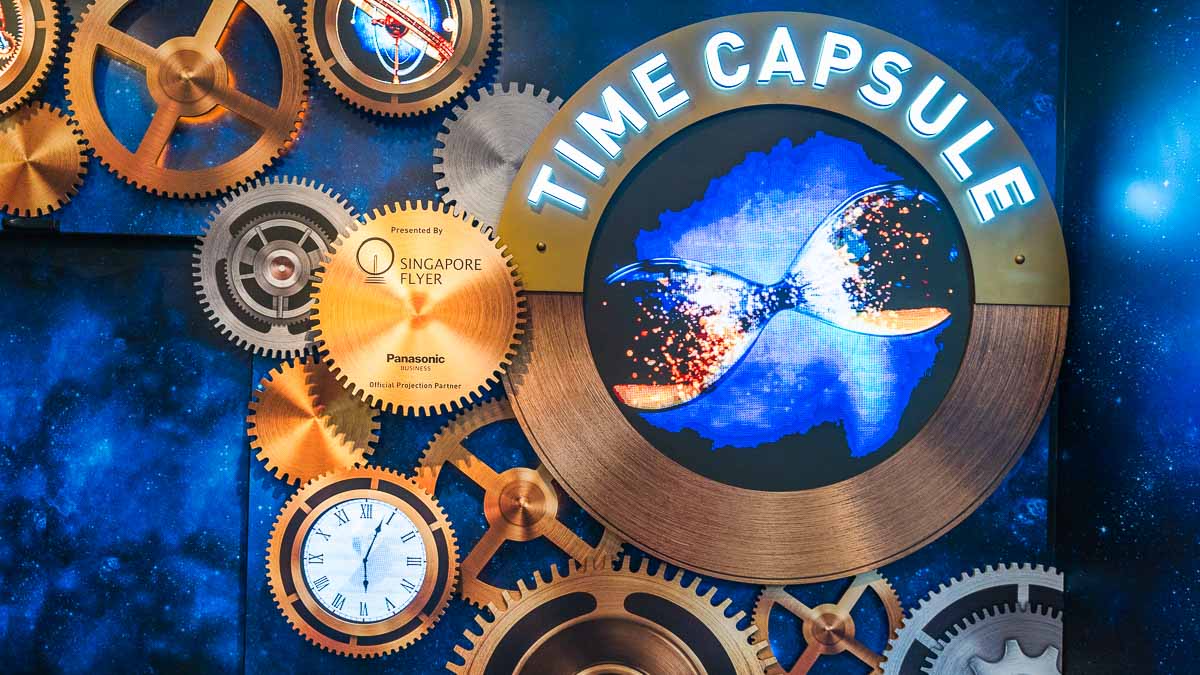 Each themed space comes with high-tech displays and light projections, playing out Singapore's transformation dating back to 700 years ago. Imagine a history lesson combined with stunning digital art, interactive games, and Instagrammable backdrops.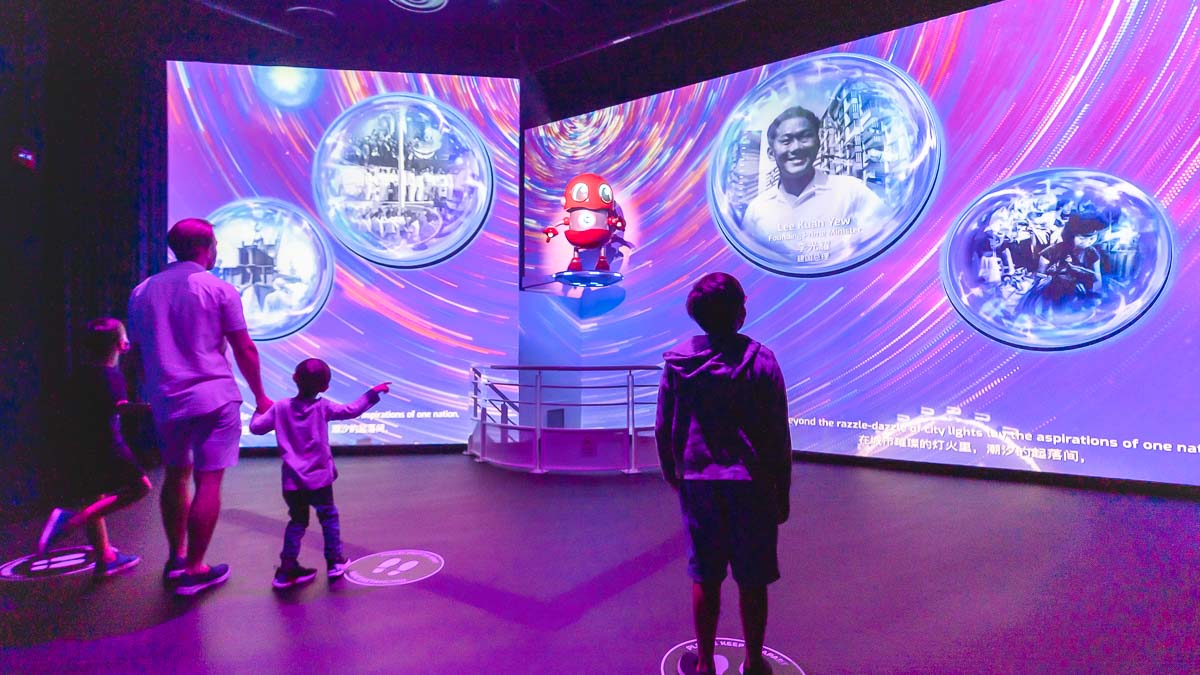 R65, a time-travelling robot, guides visitors through the zones.
The first floor features Singapore's history, while the second floor is dedicated to present Singapore. As you walk through the immersive exhibits, it's like entering an actual time capsule!
The attraction takes around 45 minutes to complete and is especially suitable for families and those seeking a visually-stunning activity.
Here are some of the highlights:
Island of Myths at the Singapore Flyer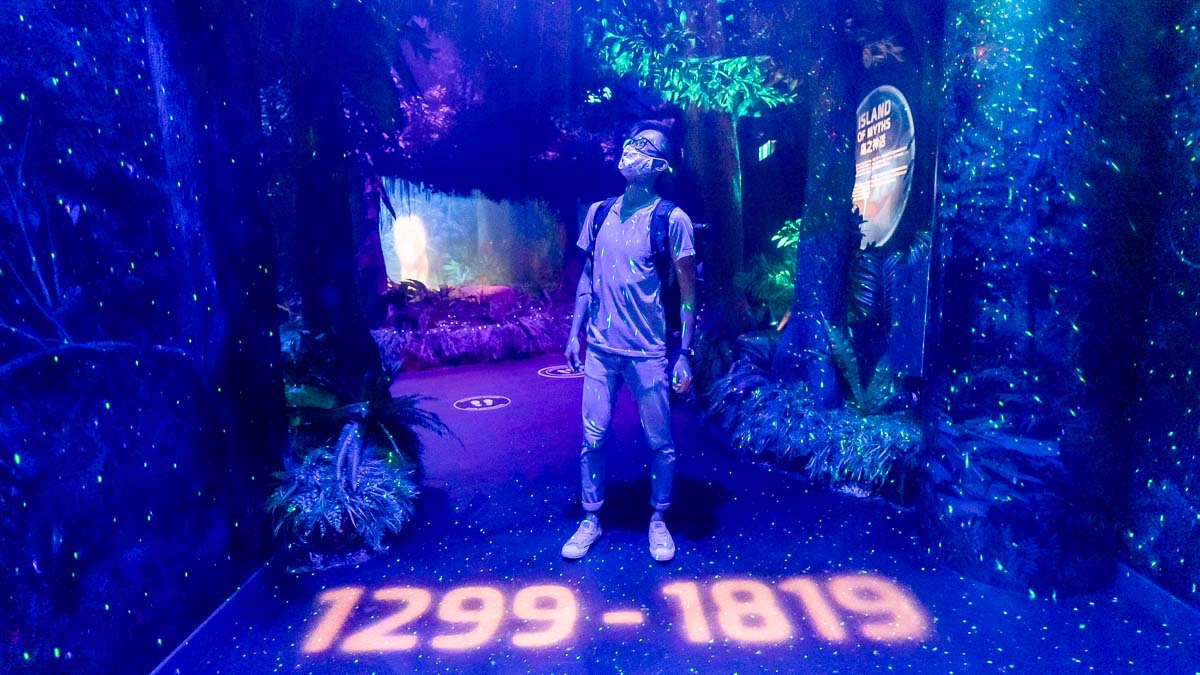 Stepping into the Island of Myths is like travelling back in time. Suddenly you'll find yourself in a little kampong (village), 700 years ago!
Unlike typical museums, the experience here is extremely immersive, with atmospheric lighting, tropical plants, and the sounds of the jungle.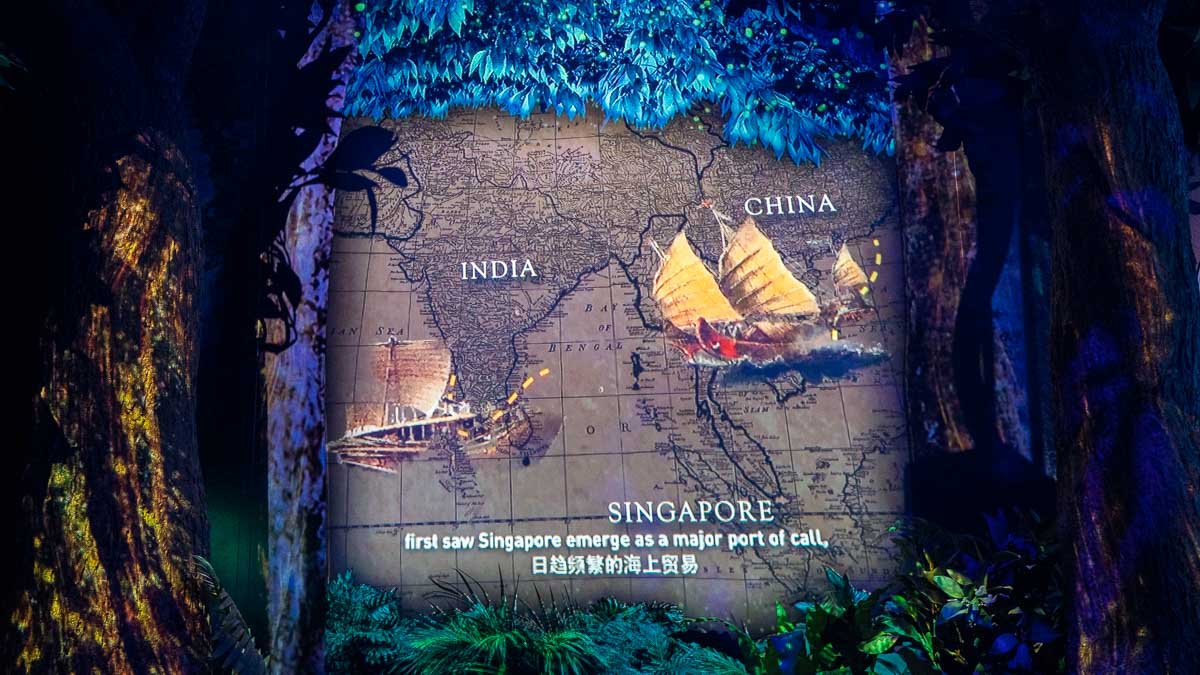 Keep your eyes peeled for surprises hiding in the dense greenery. The displays detect movement — magically transforming in a burst of light and sound. You'll then be treated to a vibrant animation of folk tales or interesting tidbits from history. It feels like a living storybook!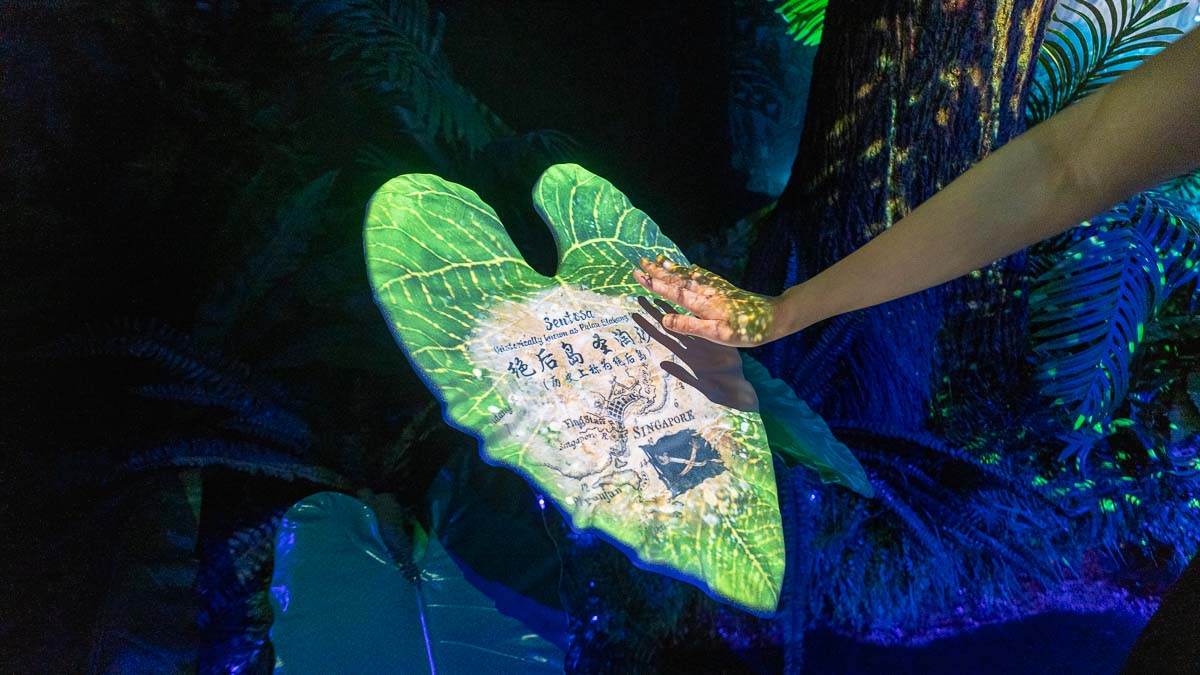 A highlight is the Shadow Show, a short projection show which combines wayang kulit (an ancient form of puppet theatre) with modern animation.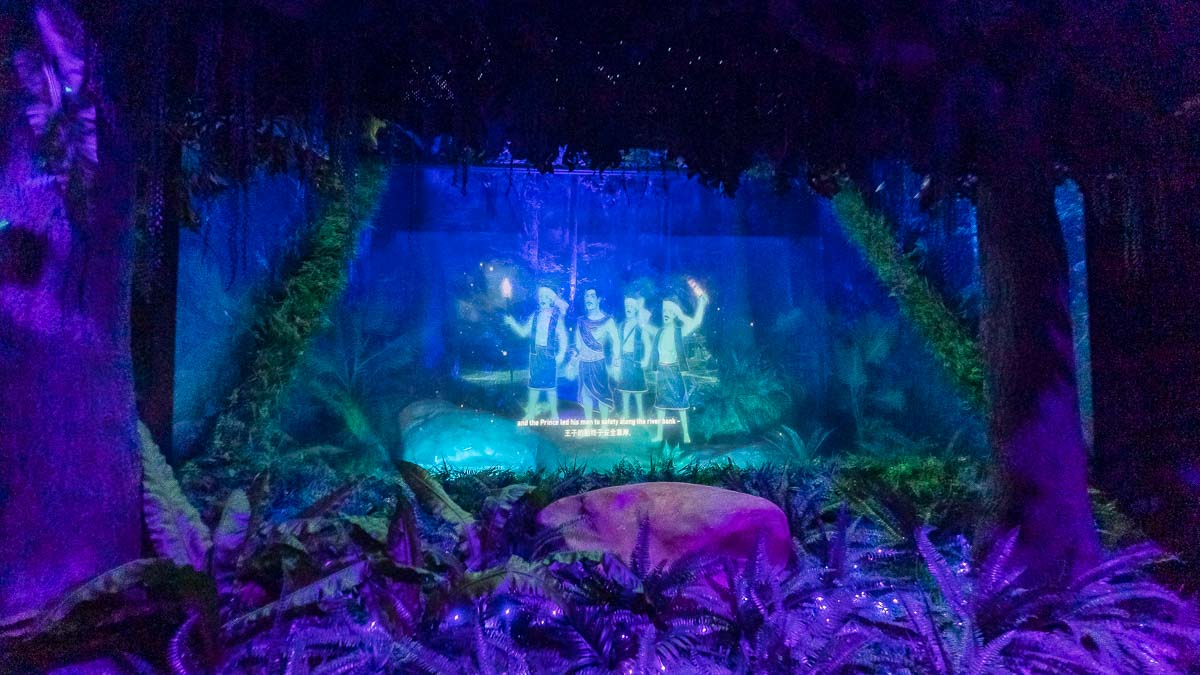 River of Time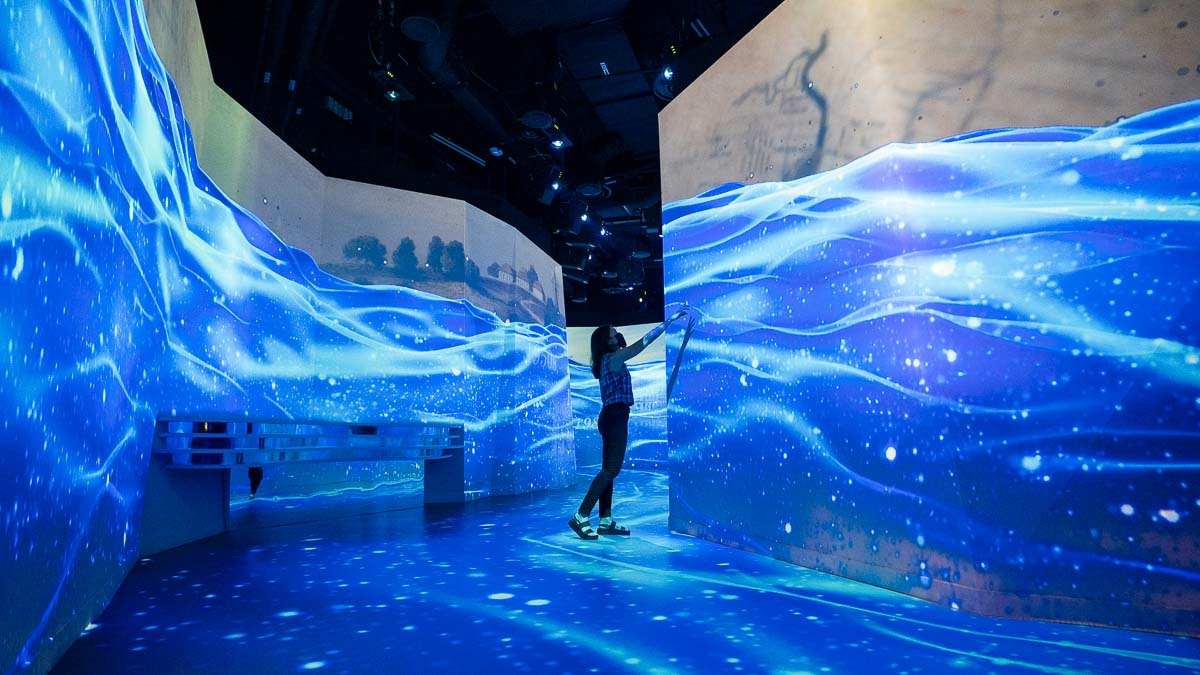 This Insta-worthy area features vibrant, swirling graphics on high walls and even on the floor.
It's dedicated to the Singapore River, an icon which represents Singapore's journey from fishing village to world-class trading port.
Read the stories on the walls, and watch them come to life as the landscape literally transforms around you!
Kaleidoscope Walk at the Singapore Flyer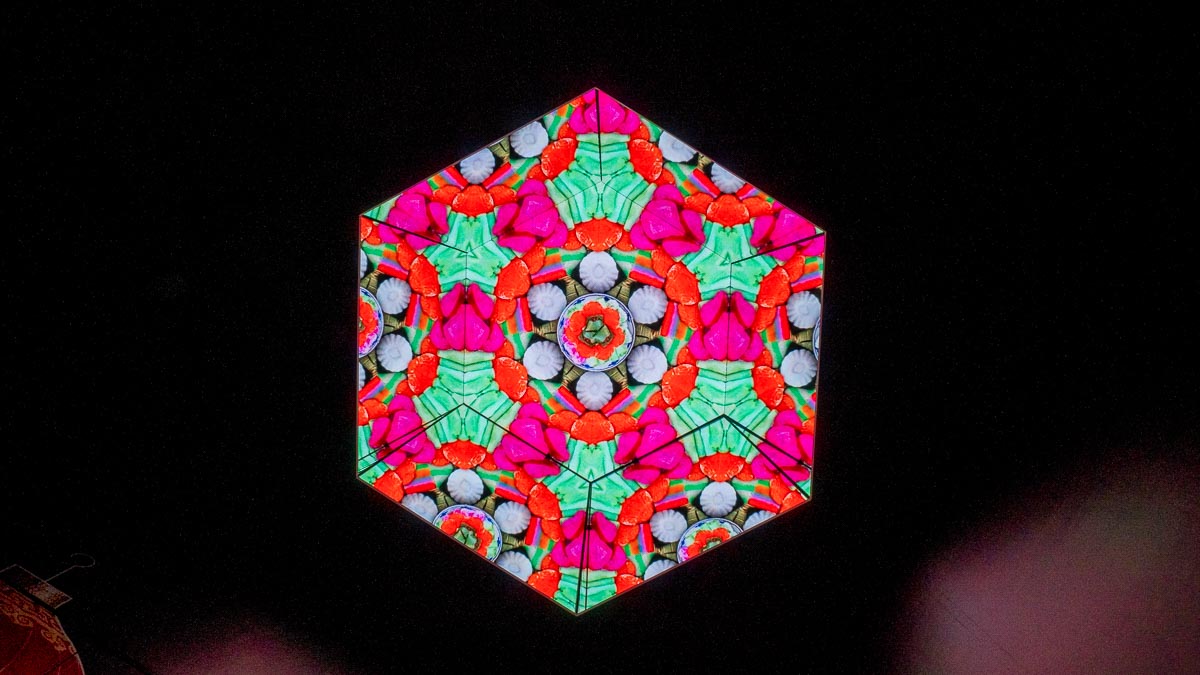 Laksa and satay aren't just yummy, they're also a feast for the eyes!
Learn about Singapore's delicious hawker scene, then look up at the ceiling. This unique space has kaleidoscopes of local food and architecture, which swirl around into colourful, hypnotic patterns. Who knew kueh could look so fashionable?
Infinity Space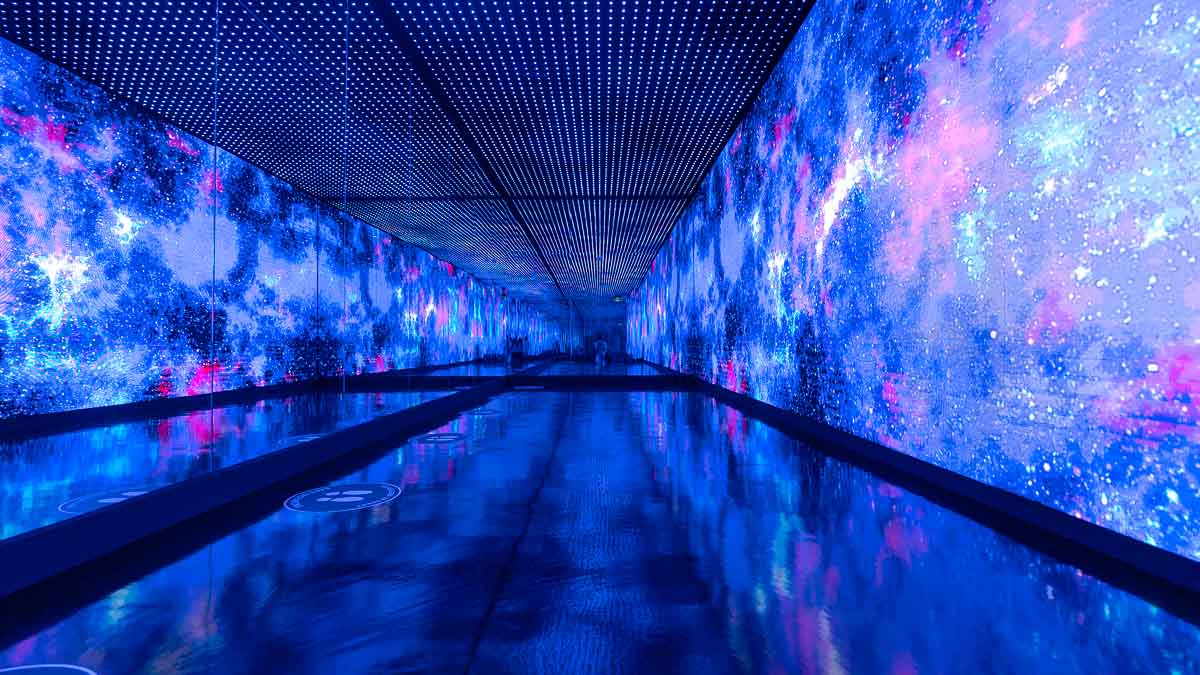 Infinity Space is a masterpiece of music and visuals — undoubtedly the best part of the Time Capsule. The long mirrors and floor-to-ceiling screens create an incredibly immersive space.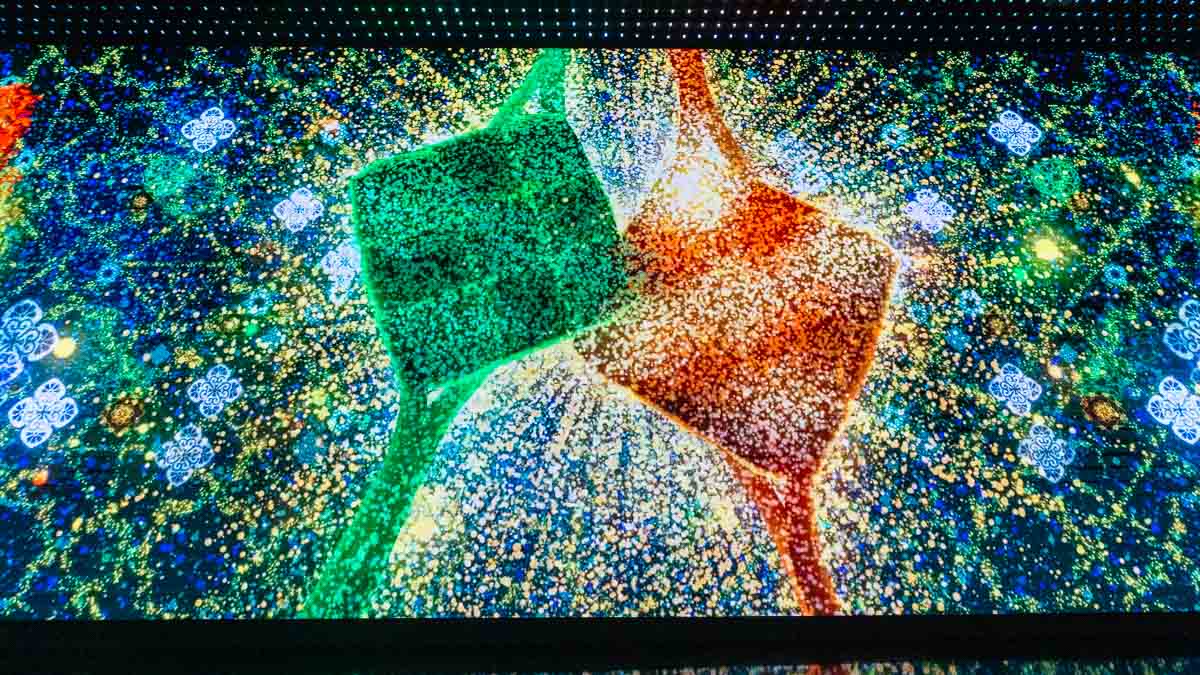 Throughout this three-minute show, you won't be able to take your eyes off the glittering pixels, which dance around to form magical local landscapes. It's a dazzling explosion of light and colour!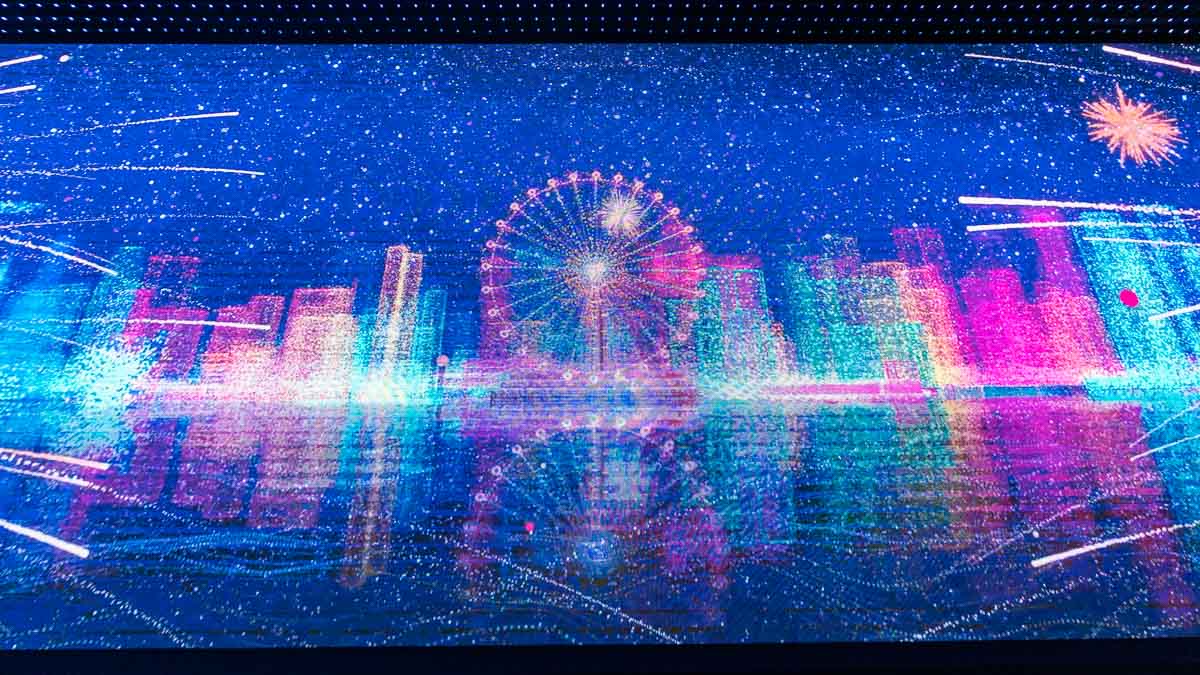 Teleportal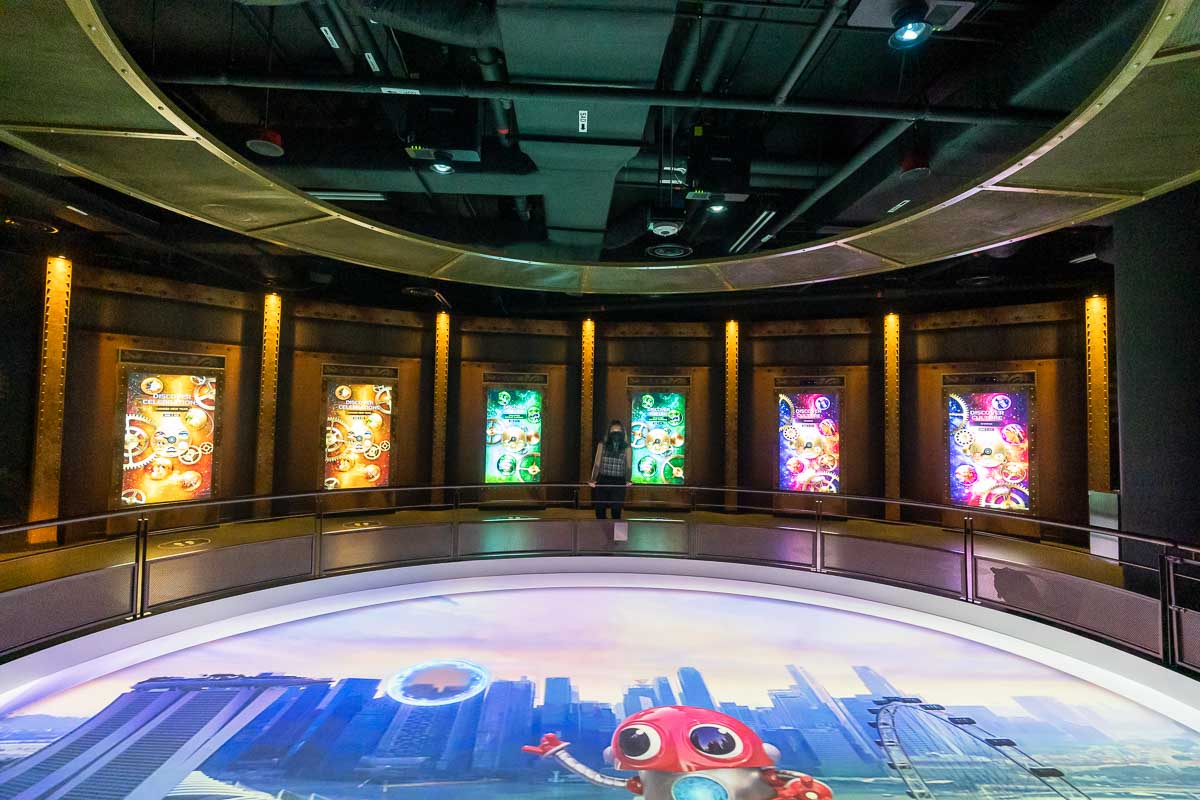 This interactive zone has steampunk vibes, with golden gears and a massive digital screen in the middle of the floor.
Easy and educational touchscreen games surround the screen, themed on Singapore's celebrations, culture, and nature.
Our favourite was the Cultural game, where you can 'try on' ethnic costumes, from cheongsams to colourful saris.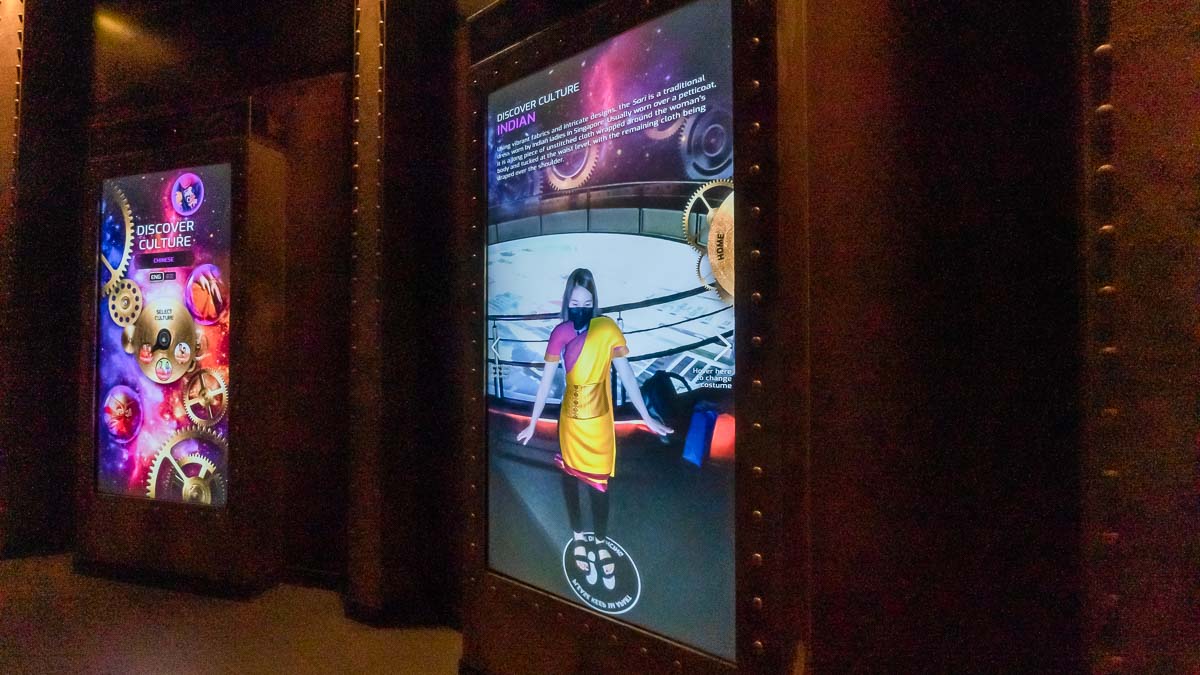 Deepen your understanding of our unique island home, with bite-sized, visually-stunning fun-facts!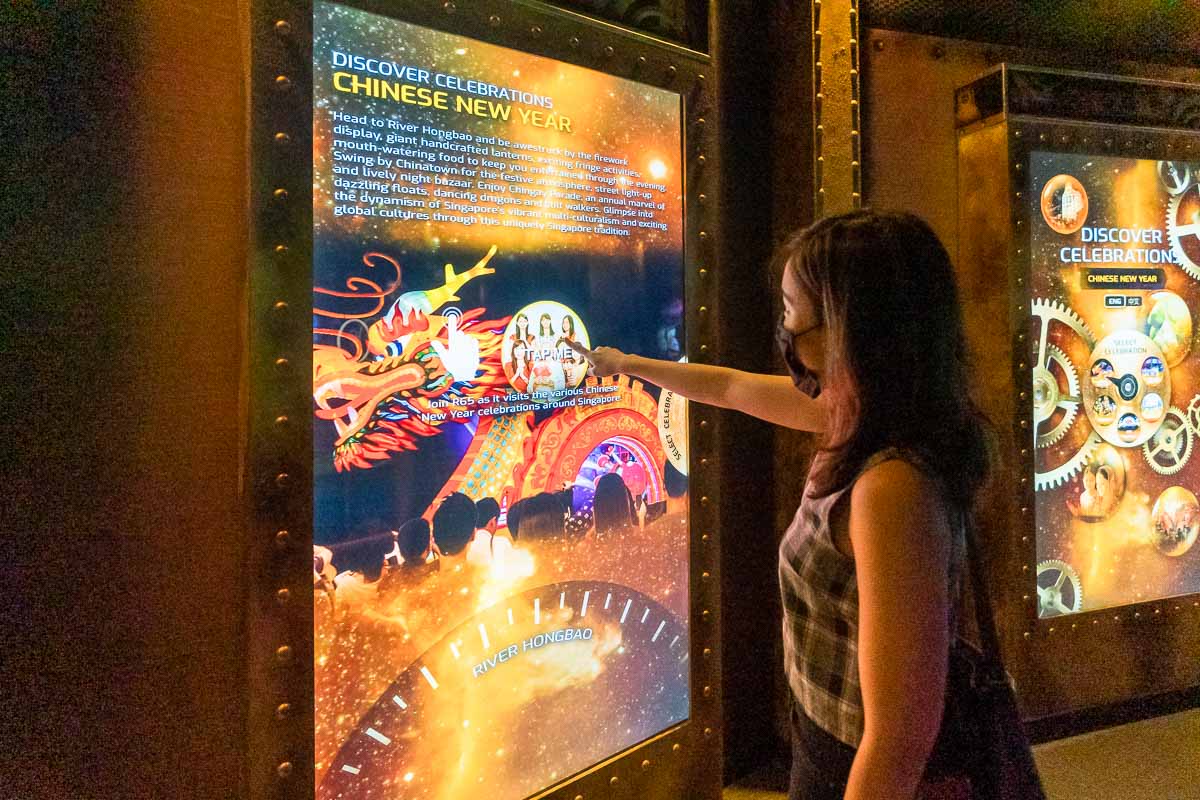 Just like every major attraction, the Time Capsule has its own photo-taking souvenir spot. But of course, this one has a digital twist — the photos are captured onscreen and displayed as colourful, glowing orbs on the wall.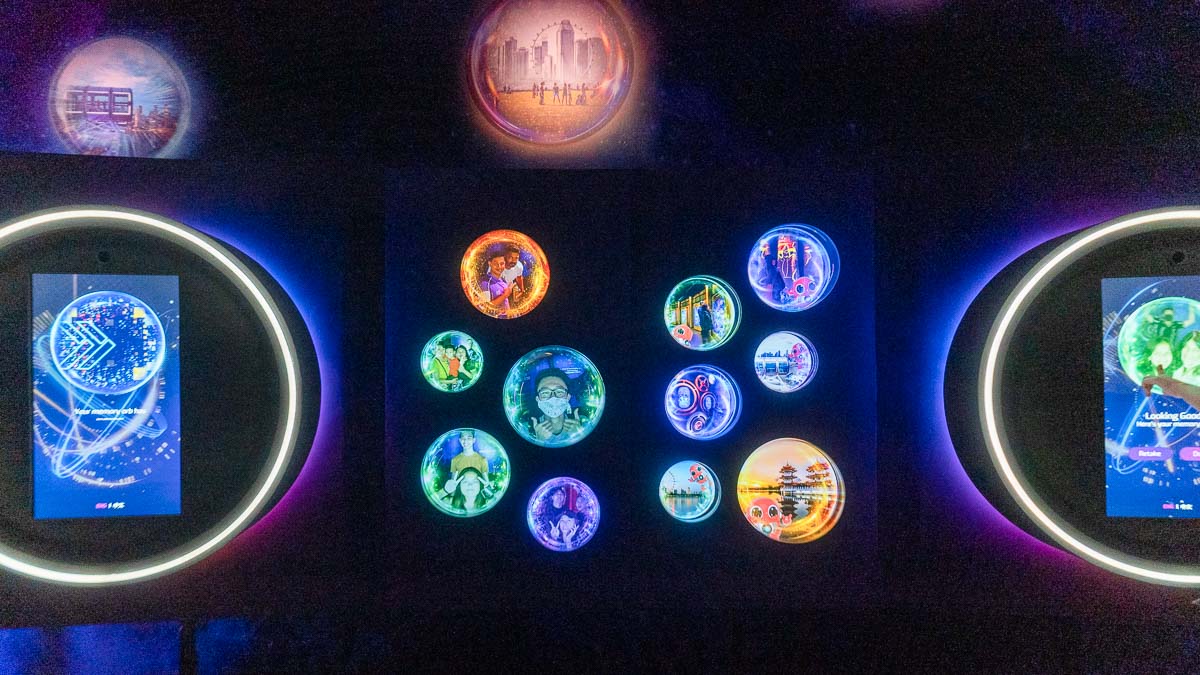 Visit the Time Capsule at the Singapore Flyer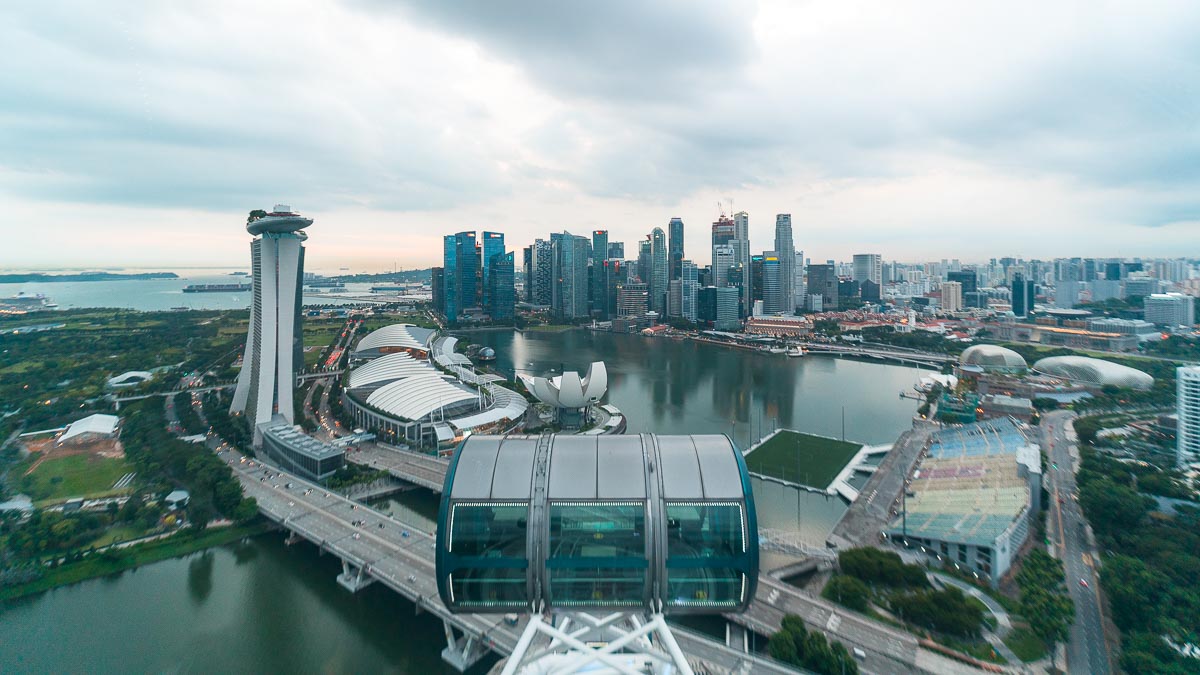 If you're looking for a dazzling digital experience or a fun day out with the kids, the Time Capsule is the place to go.
For the most bang for your buck, pair it with a ride on the Singapore Flyer. That way, you can learn about Singapore's transformation before seeing it in real life, with panoramic views of our modern city!
Best of all, both the Time Capsule and the Singapore Flyer rides are redeemable with your SingapoRediscovers vouchers. In other words, the experience can be basically free!

Cost: S$15 for a Time Capsule adult ticket or S$35 for a Singapore Flyer + Time Capsule adult ticket
Opening hours: 3PM – 10PM (Thu – Sun, PHs; last admission at 9:15PM). Closed on Mon – Wed
How to get there: 8min walk from Promenade Station, Exit A
Check out more of our ideas on how to use your SingapoRediscovers vouchers!
What do you think of Singapore Flyer's newest attraction? Share your thoughts with us in the comment section below!
---