Listed as a UNESCO's world heritage site since 2008, Georgetown is famed for its diverse cultural heritage. Many have since experienced the tropical island's gastronomic hawker food, street art, historical shop houses and colonial architecture. While these landmarks will remain timeless attractions, an appreciation of the old has been encouraging investment in the new. Within the heart of Penang, Georgetown, a fresh new cultural dynamic has emerged. The emergence of trendy dining and shopping spots helmed by young Penangites is giving the place a new breath of life.
These 5 trendy spots are a refreshing stop on your next visit to Penang. Discover the hipster side of Penang- where rich traditions are reinterpreted with youthful flair.
1) Sixth Sense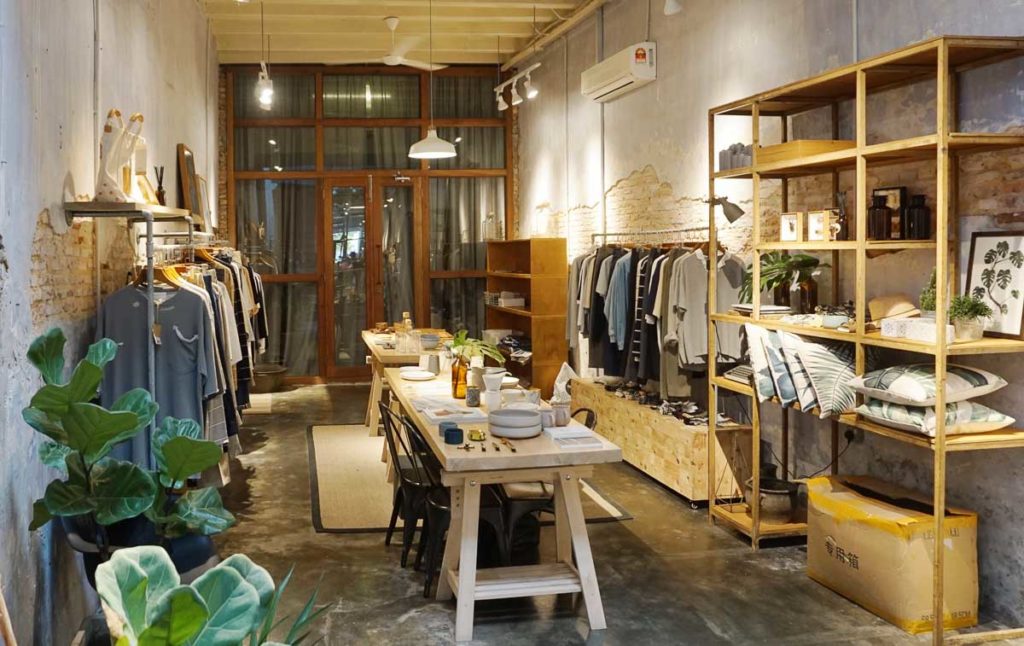 Sixth Sense is one of the trendiest boutiques in Georgetown that's not to be missed. The owners, 30-something natives, took great efforts in curating the store's aesthetics; incorporating an assortment of plant varieties to complement the raw wall finishings that came with the original colonial architecture. This makes for an earthy yet chic shopping environment that suits the style-conscious.
The first multi-label store in the neighbourhood, it's racks are brimming with tasteful pieces sourced from Korea and from their very own in-house label. In fact, Sixth Sense is part of a family business that has been manufacturing clothing for over 20 years. You'll be sure to find simple lifestyle clothing with classic silhouettes designed for everyday living with quality.
Adding on to the mix is an assortment of simple but chic accessories, trendy homeware items and the occasional carefully-sourced-out handmade pieces from various local artisans. Perfect place to pick up gifts for your loved ones!
Address: 157, Lebuh Pantai, 10300 Georgetown, Pulau Pinang or 164, Lebuh Campbell, 10100, Georgetown, Pulau Pinang.
Opening Hours: 10:00am – 7:00pm (Mon- Sat)
12:00pm – 5:00pm  (Sun)

*Pro-tip: Take a walk around Armenian street and the famous Khoo Kong Si temple nearby for an air-conditioned respite from the sweltering heat in Penang.
2) Unique Penang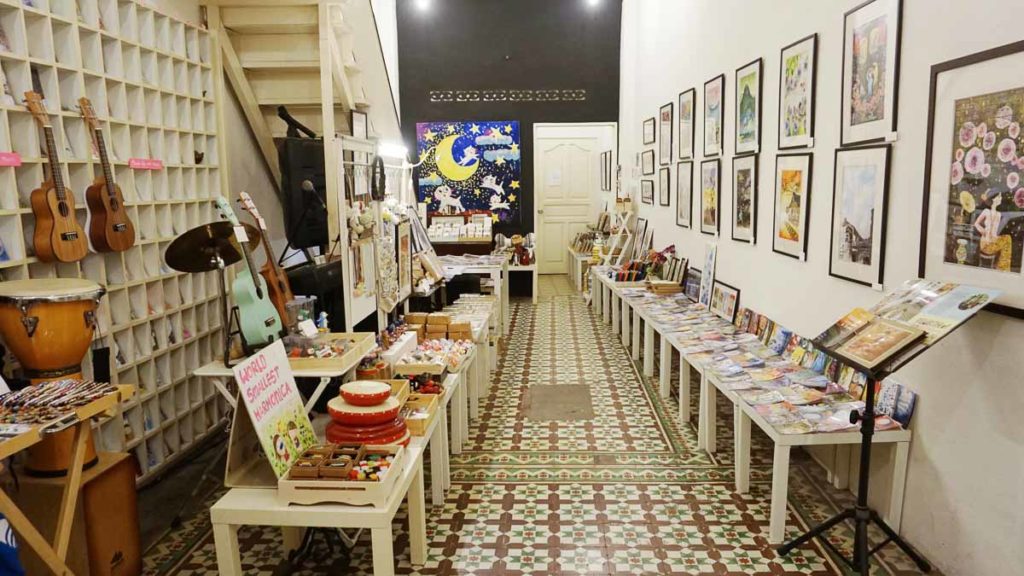 Run by photographer Clovis Leong and artist Joey Lim, the art gallery features a mix of their respective works. Joey's art students contribute to the growing array of beautiful paintings, which are turned into little souvenirs (magnets, keychains, posters, postcards, etc) for sale. Visitors are mostly drawn to the special postcard service offered by this quaint gallery cum boutique. For just 1RM, write and send a postcard (5RM) long into the future. Each postcard features colorful village scenes and lively snapshots of local life painted by Joey and her students.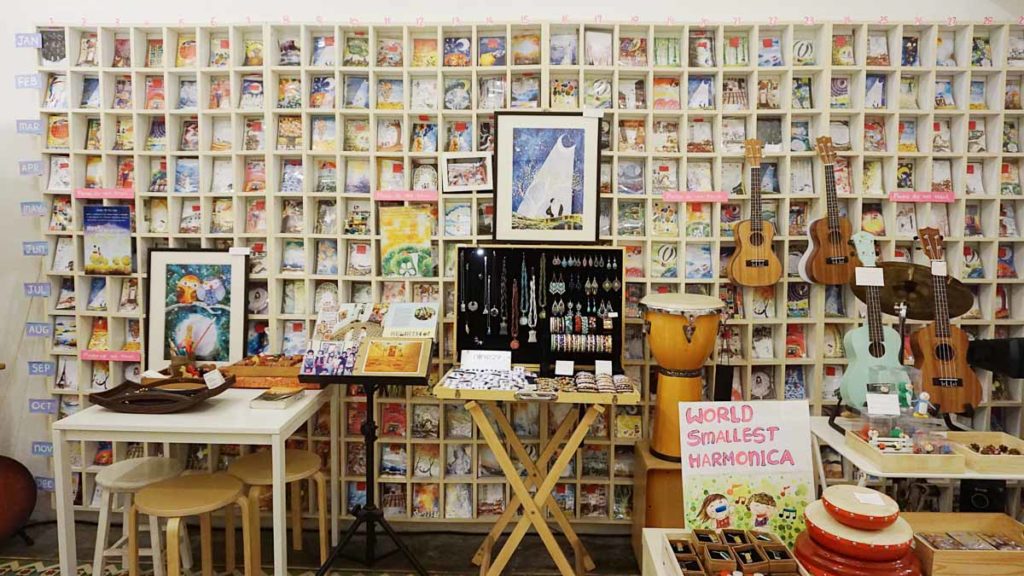 The couple has been sending these postcards for a good ten years. So don't worry about not receiving your letter another 10 years down the road. All cards are neatly sorted out in a custom shelf (see above) according to the day, month and year. Time to write that reminder to your 30yr old self, or a love letter to your significant other!
Address: 62 Love Lane
Opening Hours: 5:00pm – 12:00am (Sun- Fri) 9:00pm – 12:00am  (Sat)

*Pro-tip: If you're interested in photography, music or the arts, don't be afraid to start a conversation with the jovial couple! They're more than happy to exchange tips with you or share their thoughts on Penang's art scene. Also, if you're lucky, you'll be treated to an impromptu jamming session by Clovis and the customers-cum-musicians that stop by!
3) China House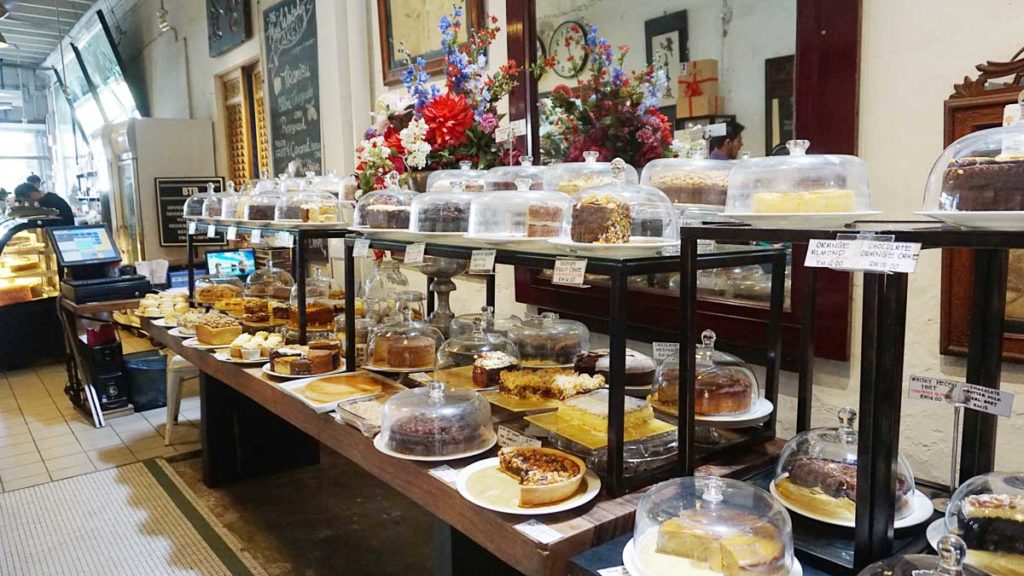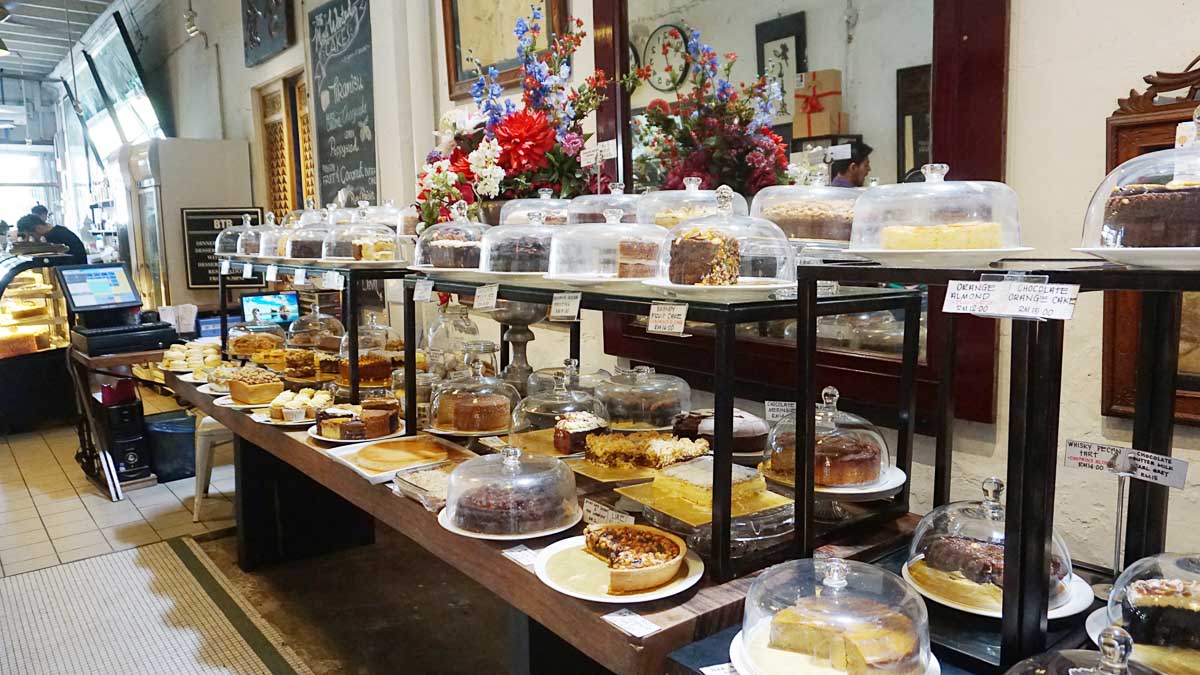 A multi-concept dining area, China House will have all your varying preferences covered. Taking the compound of three heritage buildings, the space is converted into a total of 14 areas comprising of shops, a cafe, restaurant, galleries, live music stage and a bakery. Each section is decorated differently, each with a distinctive vibe, to enhance one's experience there.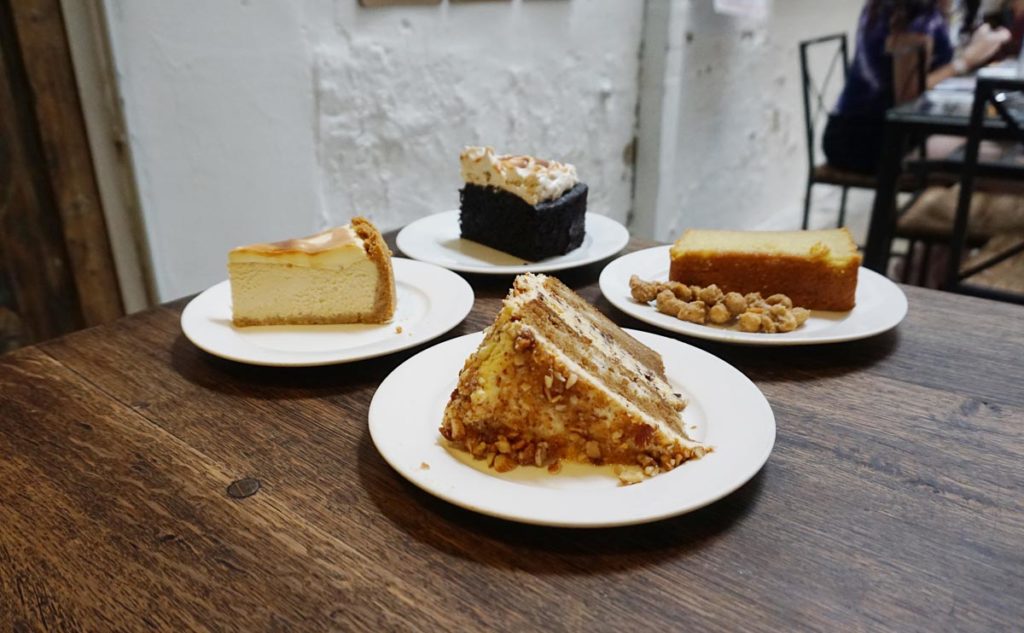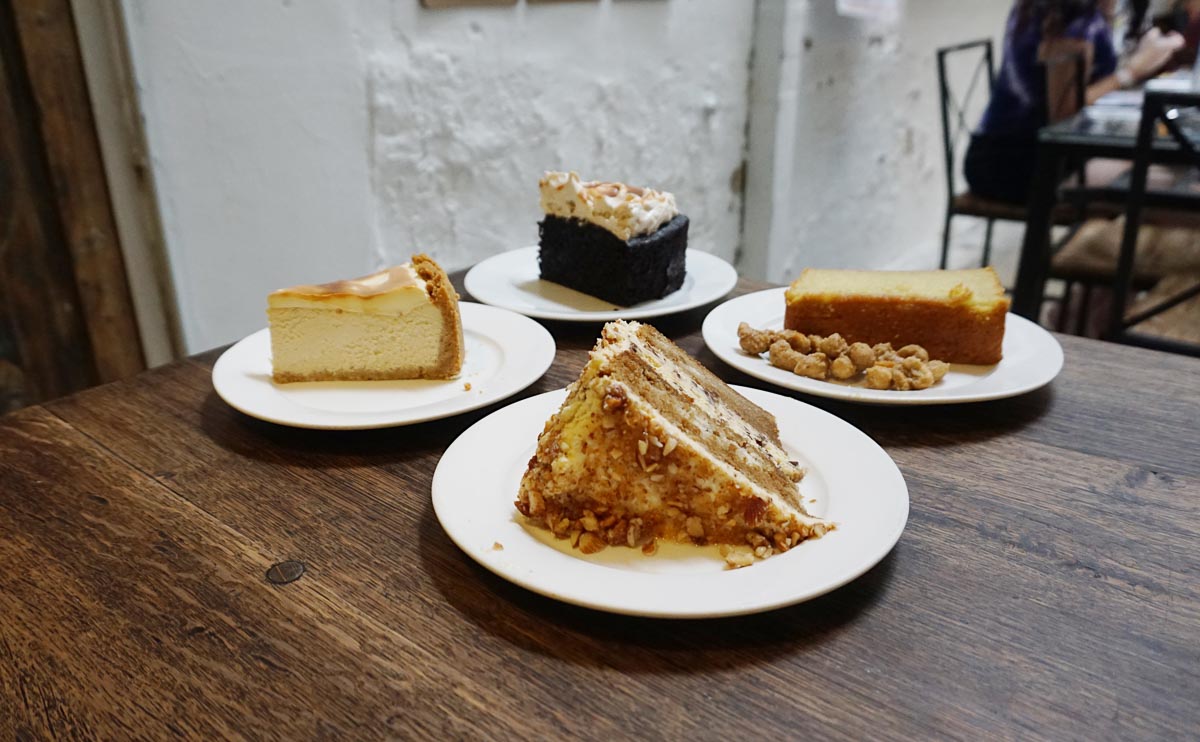 The cafe section is famed for its extensive selection of cakes (up to 30 at any point of time) prepared by Beach Street Bakery. When night falls, local bands or stand-up comedians entertain the crowd. The smart use of space to host such leisurely indulgence, combined with its delectable food offering has helped the spot hone it's name as an established cultural destination.
Address: 153, Lebuh Pantai,10300 George Town, Pulau Pinang, Malaysia
Opening Hours: 9:00am – 12:00am (Sun- Thu) 9:00am – 1:00am  (Fri-Sat)
*Pro-tip: Make it a point to walk through the entire compound as there are many photographic opportunities and exciting discoveries. Check out their website before heading down to find out about the lineup of the night!
4) Macallum Connoisseurs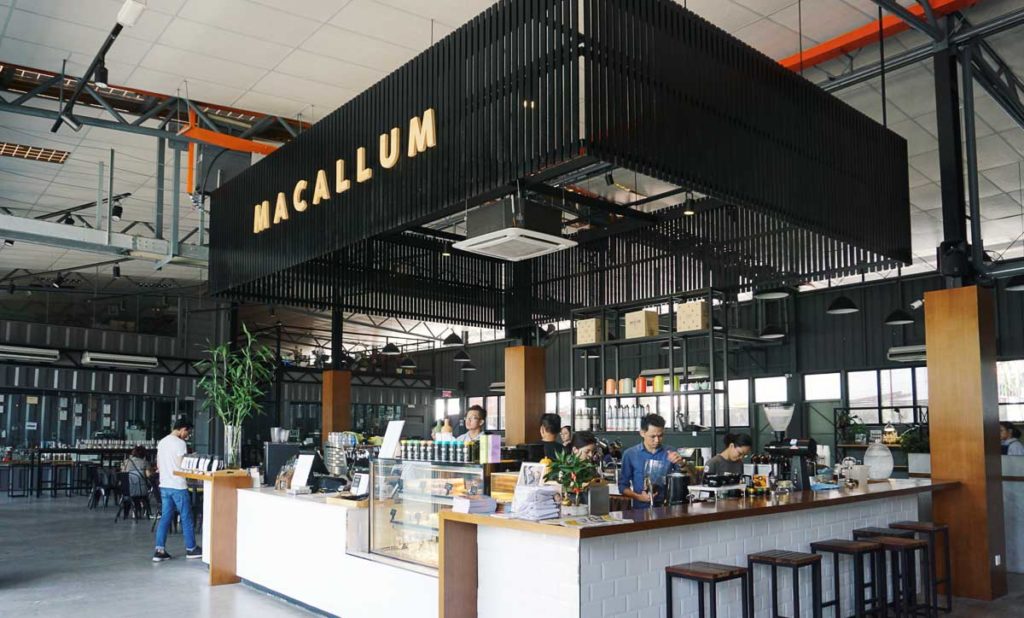 Yes, if you've noticed, Macallum Connoisseurs is on Macallum street! The owners wanted to introduce western coffee culture to Penang while still retaining the local essence of the place. Macallum street or 'Gou Tiao Lou' to the locals, refers to the fifth road from the river or the fifth street of a seven street precinct. The precinct traditionally demarcates the working class neighbourhood of Penang and the fifth street was synonymous with industrial work. It is so, the owners decided to house the cafe in Penang's largest timber factory (now defunct) and incorporated an industrial vibe- with its high ceilings, exposed light bulbs, concrete / wood furnishings.
The cafe is essentially a 4-in-1, the entire space containing a coffee academy, roastery, supply room and the cafe itself. All baristas are trained in-house and subjected to a series of tests set by the cafe. The stringent training certainly shows through the Barista's knowledge and craft, serving up the highest quality of brewed coffee.
Address: No. 1 Gat Lebuh Macallum 10300 Penang, Malaysia
Opening Hours: 9:00am – 12:00am (Mon- Sun)
*Pro-tip:  Sign up for their classes to know more about coffee appreciation. They only offer 1-1 classes to maintain a conducive learning environment.
5) Lunabar Cafe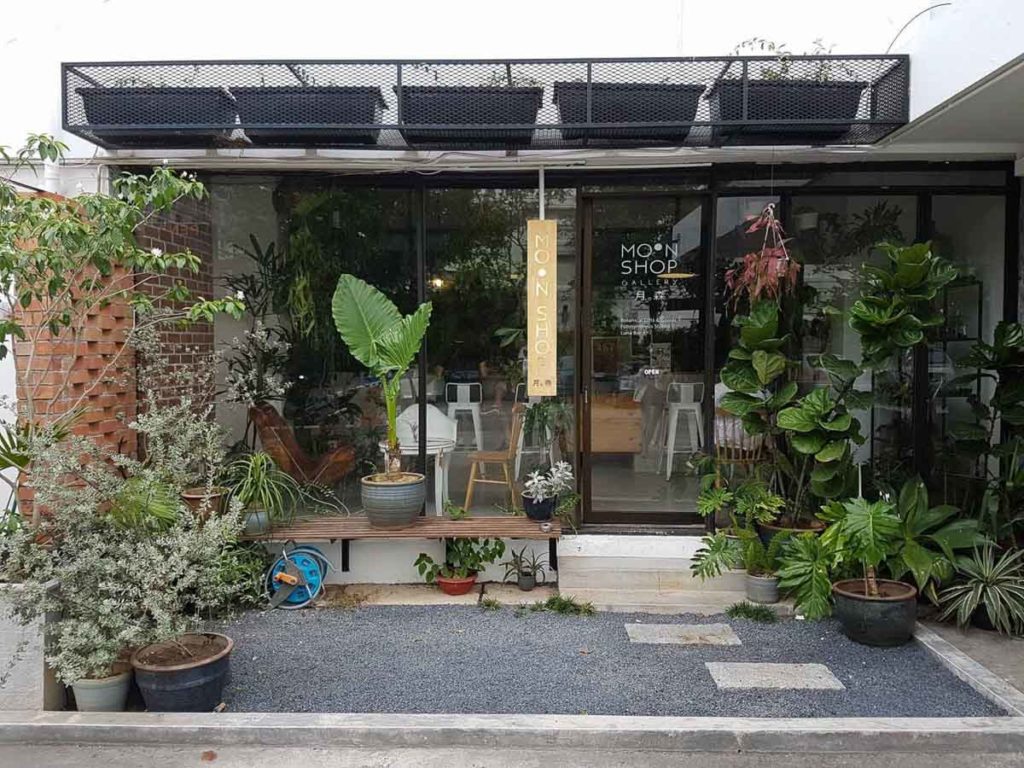 Operating in the same space as Moonshop, a botanical design lab specialising in terrariums and tropical oriental plants,- Lunabar is a breath of fresh air. The greenery and open windows make the tight shop lot appear much bigger than it is while maintaining a cozy and relaxing vibe. Take the chance to learn more about indoor plants or terrarium care by speaking to the owners.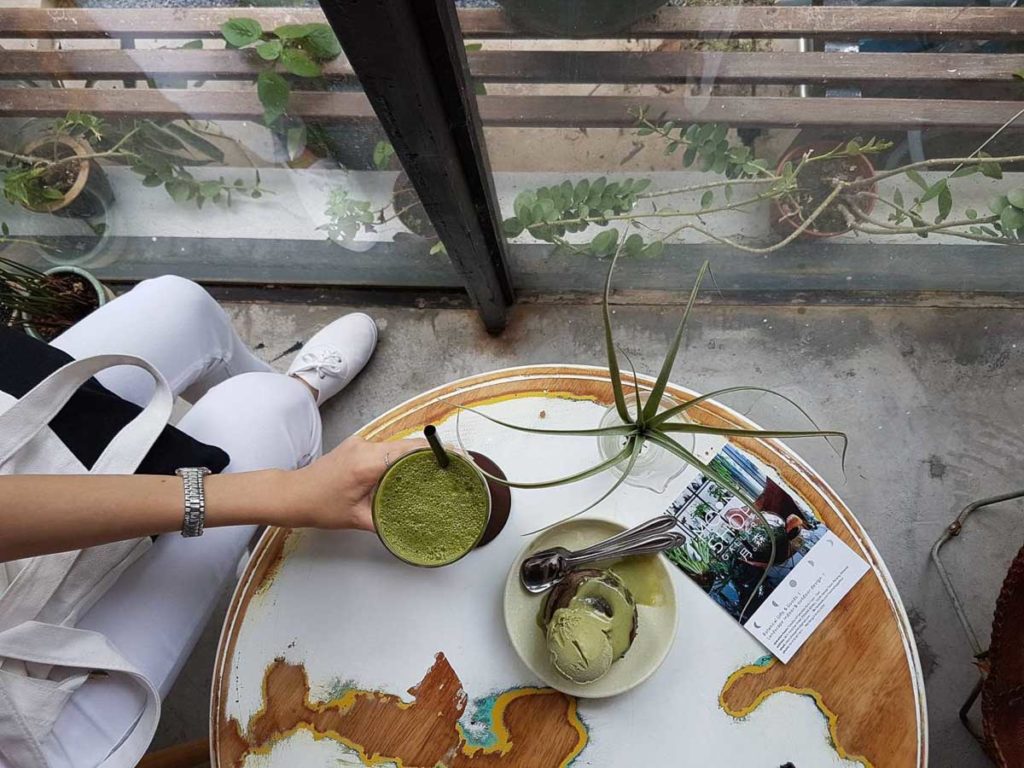 Complimented with loads of sunlight from its floor to ceiling windows, it is the perfect place for a midday cuppa to fight the food coma from overdosing on the decadent char kway teow, or super-slurpy assam laksa.  Or simply, to escape the scotching Malaysian sun!
Address: 10D Jalan Clove Hall Penang 10050 Penang, Malaysia
Opening Hours: 9:00am – 12:00am (Mon- Sun)
*Pro-tip:  Try a peaceful off-peak Wednesday! The open concept store allows you to ask the owners any type of plant-related questions, so don't hesitate!
Visiting any of the above 5 places will transport you to the trendy parts of Georgetown where the combination of old and new is the major draw for visitors in search of a cultural fix. Go on, indulge in all that Penang has to offer! 
Read our other Penang itineraries:
– Ultimate guide to the most iconic street art in Georgetown
– Cycling in Penang: How to cover Georgetown's top attractions in one day
– Penang Foodie's Itinerary: Hipster Penang