Good music won't be the only reason to celebrate — earn up to an extra 2 miles per dollar or 5% cashback on overseas spend with DBS/POSB Cards! Read on to find out how to qualify.🕺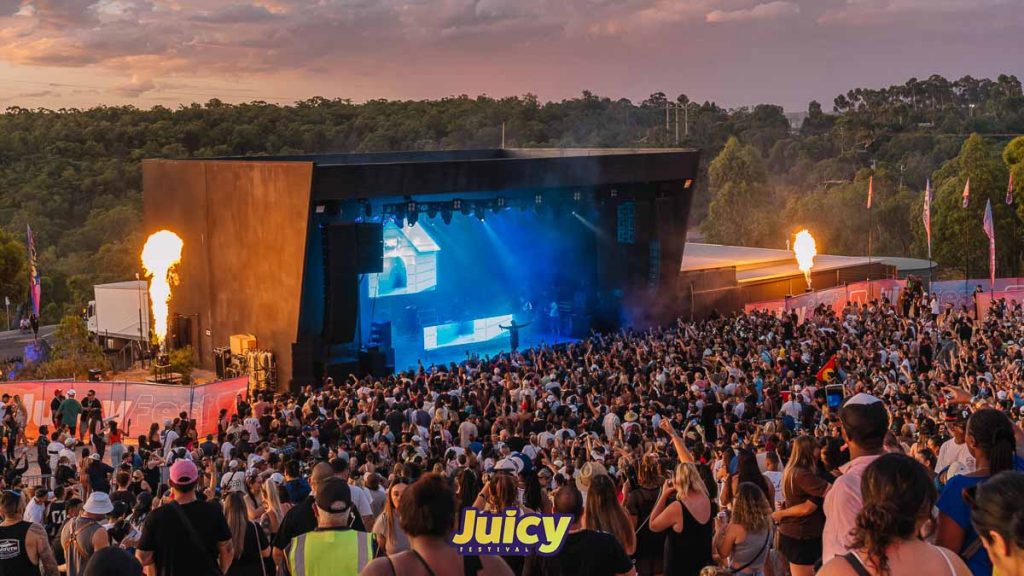 Photo credit: Juicy Fest
After two years of cancelled events, concerts are back and bigger than ever. Seriously, I don't recall buying tickets (ahem Taylor Swift and Coldplay) being this intense pre-Covid.
So here's why you should consider attending music festivals overseas instead. First, there's no need to queue at Singpost two days in advance. A flight takes less time and would be a lot more comfortable. Second, you'll be seeing multiple artists perform.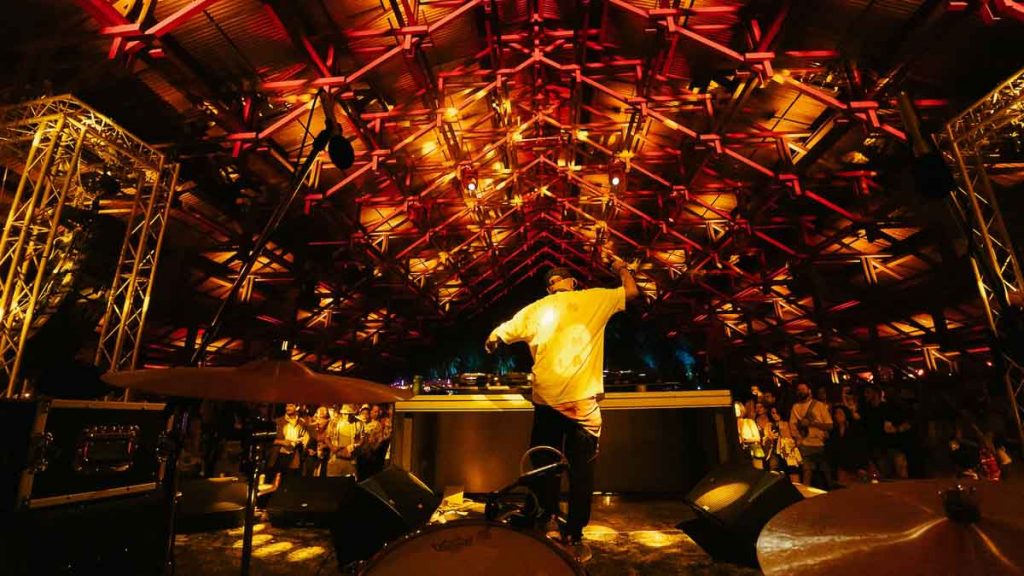 Photo credit: Wonderfruit
And lastly (and most importantly), it's the perfect excuse to extend your trip and treat yourself to a vacation! Since we're all about saving when we can, we'll let you in on the DBS/POSB Power Up Your Travels promotion that allows you to earn extra miles and cashback on your trips — more on this later.
1) Ultra (Tokyo, Japan)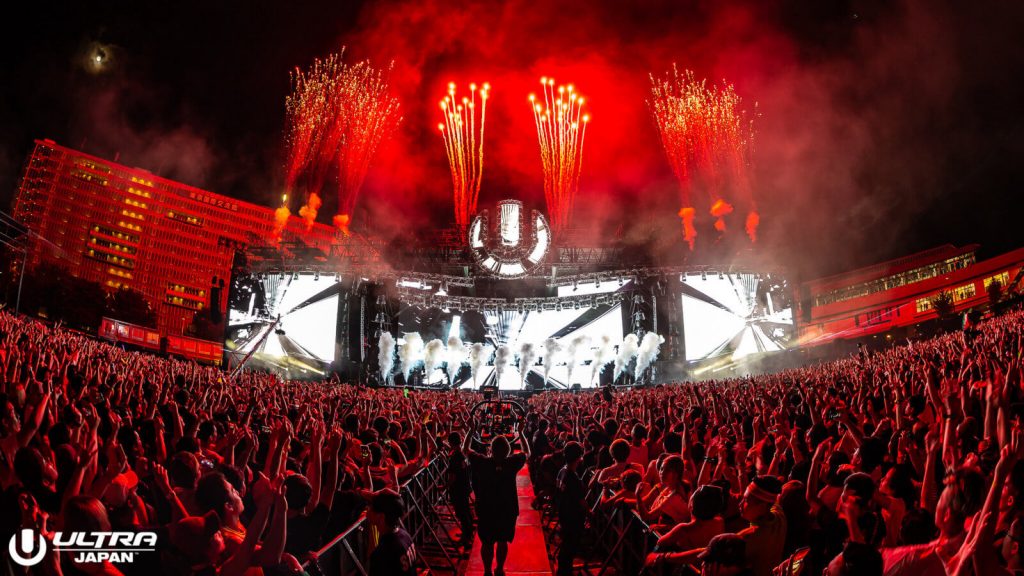 Photo credit: Ultra Japan
Ultra Japan is for those who live and breathe EDM. This year is the festival's eighth edition at Tokyo's Odaiba Ultra Park and headliners taking the main stage include Axwell, Sebastian Ingrosso, DJ Snake, Hardwell, Peggy Gou and Skrillex.
That's just phase one — there are more acts to be announced!
The sets are accompanied by epic fireworks, pyrotechnics and light displays — turning Tokyo into a massive dancefloor.
Cost: From ¥32,500 (~S$306) for a two-day general access pass
Dates: 16 – 17 Sep 2023
Venue: Tokyo Odaiba Ultra Park
How to get there: 5min walk from Tokyo International Cruise Terminal station, Aomi station or Tokyo-teleport station (Google Maps)
*Pro-tip: Extend your Japan vacation and go on a road trip to Mt. Fuji or rail adventure from Tokyo to Osaka!
2) Wonderfruit (Pattaya, Thailand)
Photo credit: Wonderfruit
Wonderfruit isn't your typical music festival — it's a five-day celebration of music and art! This yearly event has an emphasis on sustainability and implements initiatives like banning single-use cups.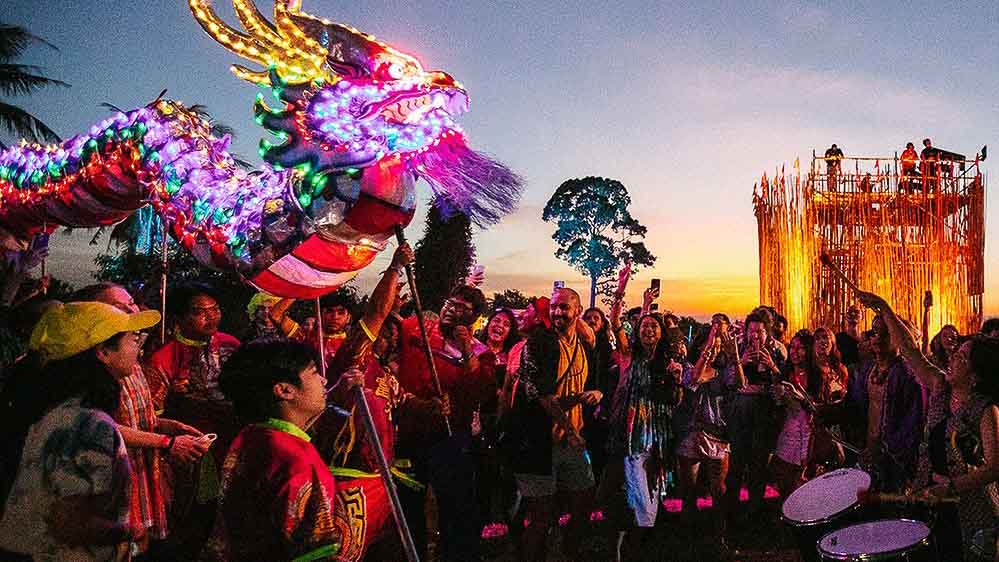 Photo credit: Wonderfruit
The artist line-up covers a mix of genres including rock, indie, hip hop and electronic dance music. Their first wave line-up includes 25 Years Rush Hour, Alabaster dePlume, Alex Kassian, EVENIF, Fantastic Man, Monophonik, Pimpa Pornsiri and Rival Consol.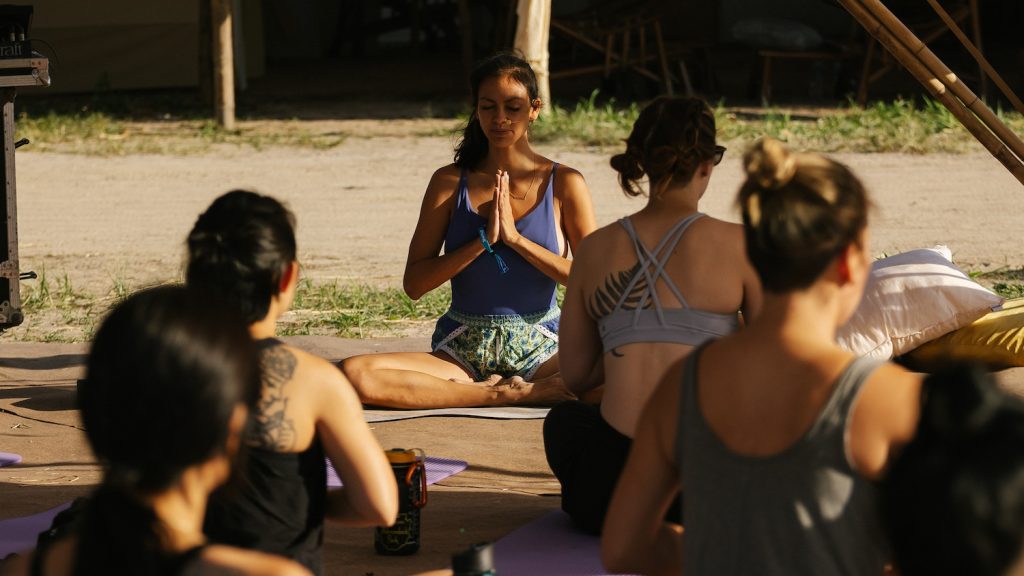 Photo credit: Wonderfruit
That's not all — festival-goers can look forward to art installations, workshops, talks and food tastings.
Cost: To be announced — Wonderfruit's website states that the only public ticket sale is over but according to their Instagram page, weekend passes will be sold at a later date! Follow their socials to stay updated
Dates: 14 – 18 Dec 2023
Venue: Siam Country Club
How to get there: 2hr drive from Bangkok or 20min drive from Pattaya (Google Maps)
Read also: 3D2N Pattaya Itinerary — An Unexpected Adventure 2hrs from Bangkok
3) Juicy Fest (New Zealand and Australia)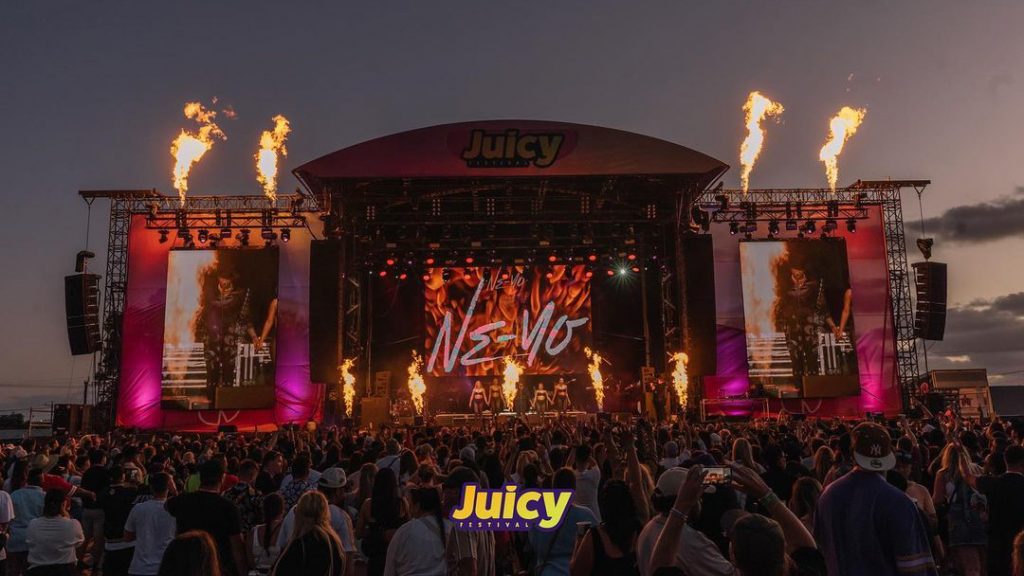 Photo credit: @juicyfest.co via Instagram
If old-school hip-hop is your jam, you won't want to miss the second edition of Juicy Fest early next year.
Dubbed the "biggest hip hop and R&B music festival in the southern hemisphere", 2024's line-up features legends like T-Pain, T.I., Trey Songz, Mario, Keri Hilson and Ashanti — plus one more headliner to be announced!
These artists have dozens of nostalgic hits among them that are sure to make the crowd go wild — from T-Pain's Low to T.I.'s Whatever You Like. Plus, this music festival is the perfect excuse to book that bucket list trip to Australia or New Zealand. You've already got the road trip playlist covered! 😉
New Zealand
Cost: From NZ$199 (~S$164)
Dates: 3, 5 – 7 Jan 2024
Where: Christchurch, Wellington, Auckland, Tauranga
Australia
Cost: From AU$199 (~S$179)
Dates: 12 – 14, 20 Jan 2024
Where: Melbourne, Sydney, Perth, Gold Coast
4) Clockenflap (Hong Kong)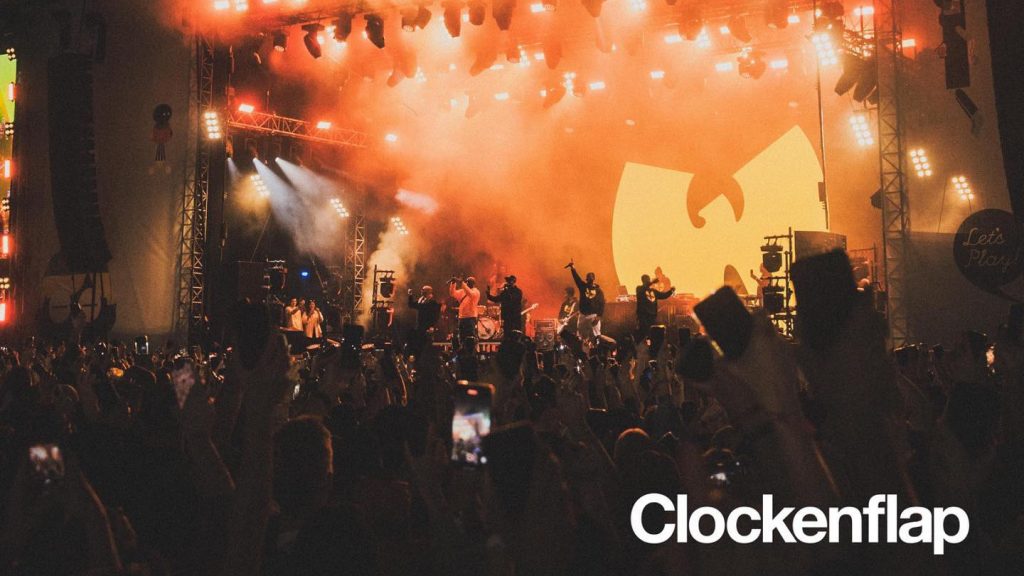 Photo credit: Clockenflap
After selling out in March 2023, Hong Kong's biggest music and arts festival Clockenflap is returning for a second time this year!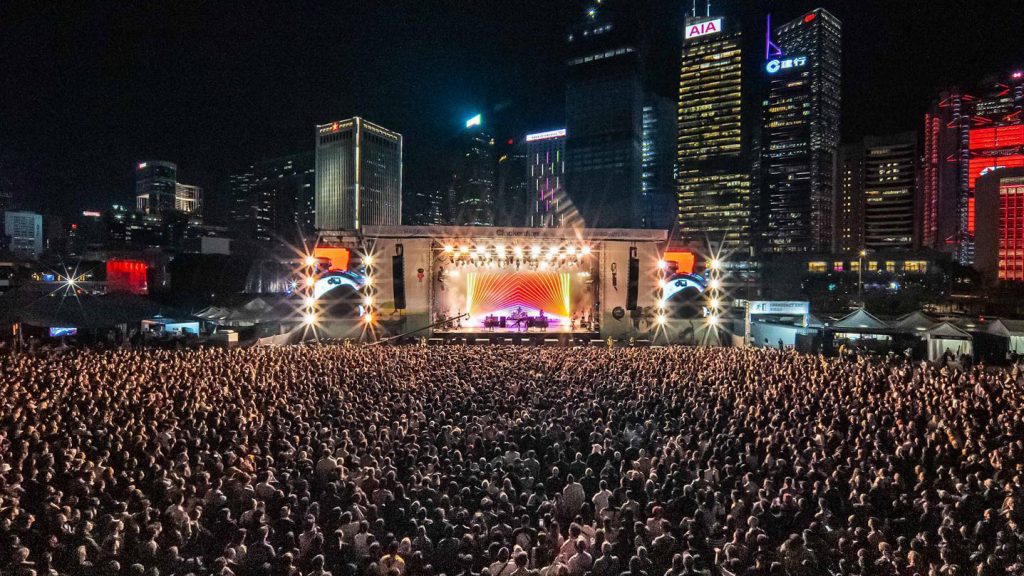 Photo credit: Clockenflap
The December line-up has yet to be announced but if it's anything like what they pulled out in March, it's guaranteed to be a good time.
Clockenflap's March edition featured a wide range of international artists like Arctic Monkeys, Wu-Tang Clan, Phoenix and The Cardigans as well as local acts like Mengzy, David Boring and Johnny Hiller.
Cost: To be announced
Dates: 1 – 3 Dec 2023
Venue: Central Harbourfront Event Space
How to get there: 10min walk from Central MTR station exit A (Google Maps)
5) Lollapalooza (Berlin, Germany)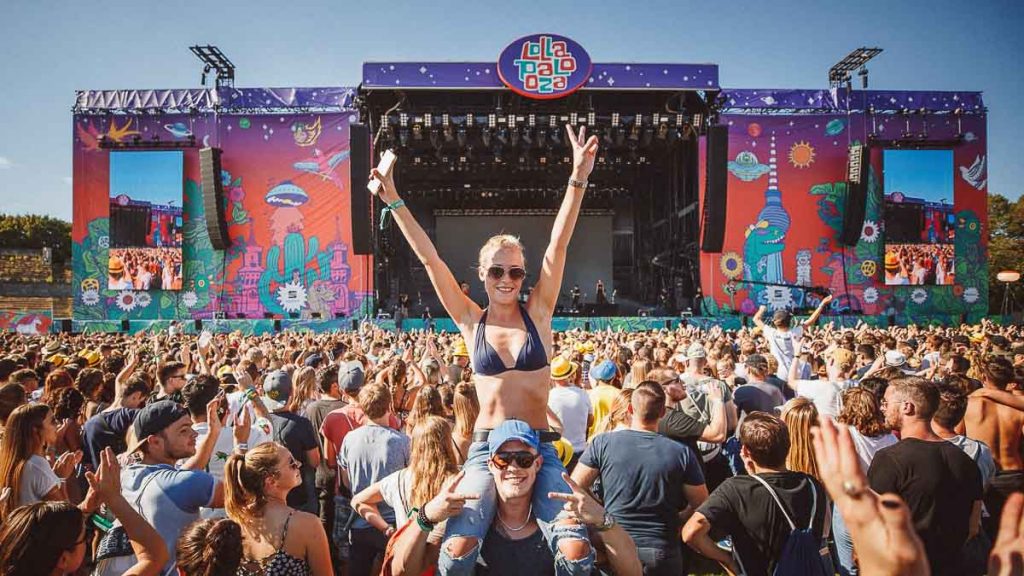 Photo credit: Lollapalooza Berlin
Originally from Chicago, Lollapalooza is now held in seven countries, including Germany! Lollapooza Berlin takes place in the city's Olympic Stadium, and this year's acts include Mumford & Sons, David Guetta, Imagine Dragons and Jason Derulo.
Read also: 5-Day Berlin Budget Guide
The festival grounds also include exciting zones such as the Fashionpalooza, Green Neighbourhood and Lolla Fun Fair.
Cost: From €109 (~S$161)
Dates: 9 – 10 Sep 2023
Venue: Olympiastadion Berlin
How to get there: 3min walk from Olympiastadion station (U-Bahn or S-Bahn) (Google Maps)
Earn Miles or Cashback While On Vacation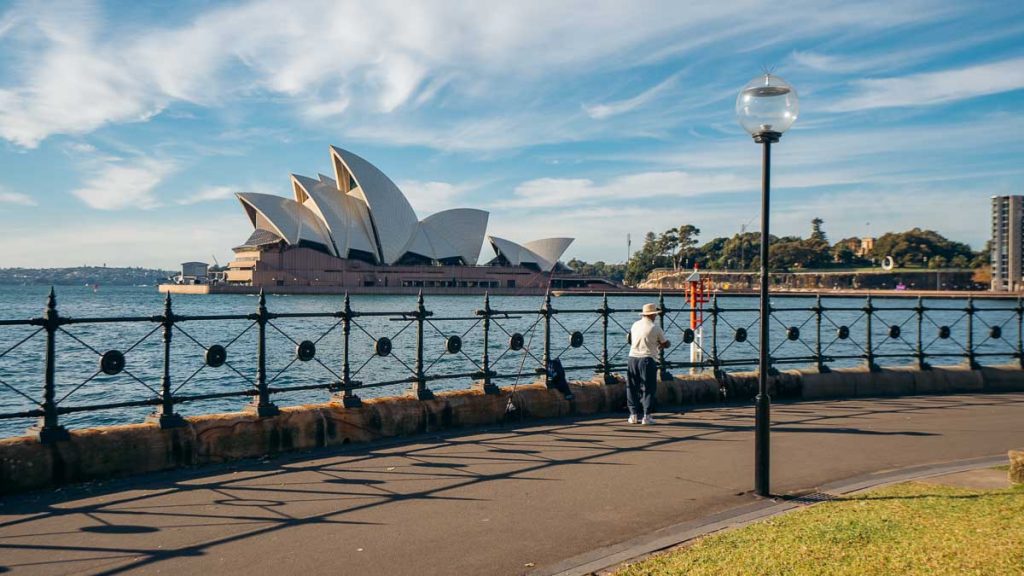 Let's be real — you'll likely extend your trip after the music festival. Gotta make the plane ticket worth it, after all!
And because we like planning ahead, here's how you can score huge savings on your trip for your next vacation.
Use your DBS/POSB Card to pre-book your itinerary and unlock the Rewards Booster as part of the DBS/POSB Power Up Your Travels promotion. You'll get to earn up to an extra 2 miles or up to an extra 5% cashback for every dollar spent overseas. This is on top of your existing card rewards!
So how does one unlock the Rewards Booster? Follow these steps: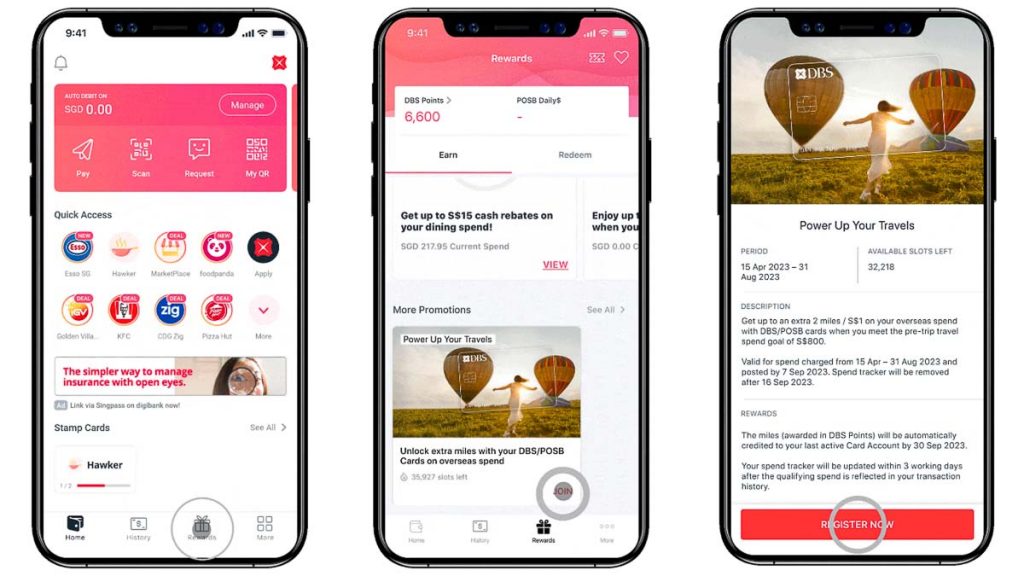 Photo credit: DBS
1) Be one of the first 50,000 to register for DBS/POSB Power Up Your Travels promotion via the DBS PayLah! app (iOS / Android) — pictured above
2) Hit a minimum of S$800 on pre-trip travel spend (incl. airlines, hotels and tours)
3) Charge your overseas spend* (in foreign currency) to your DBS/POSB Cards during your trip
*Note: Overseas spend refers to point-of-sale transactions such as meals, shopping, and local tours booked on-ground.
For customers with a Credit Card earning DBS Points: Earn up to an extra 2 miles (awarded in the form of DBS Points) for every S$1 spent overseas (capped at 5,600 miles or 2,800 DBS Points).
For customers with only DBS/POSB Debit Cards, DBS Live Fresh Card or POSB Everyday Card: Earn up to an extra 5% cashback on your overseas spend (capped at S$80).
To stretch your dollar even further, check out the Travel icon on DBS
PayLah! for up to S$100 off Agoda, Klook, Trip.com and more so you can
maximise your rewards at every step of your travel journey!
The DBS/POSB Power Up Your Travels promotion runs till 31 Jan 2024. Register now via DBS PayLah! and start planning for your next trip! More info and T&Cs here.
What other music festivals are you interested in attending? Share with us in the comments!
---
This post was brought to you by DBS.