KL is known for its food and malls, but there are certainly more things to do in Kuala Lumpur beyond that!
I get it, KL doesn't seem all so exciting for Singaporeans. From taking weekend trips to Sunway Lagoon when we were kids to feasting with our friends over the school holidays, sometimes you just think enough is enough. But wait, there's more!
I bet you haven't heard of these things to do in Kuala Lumpur before: diving with sharks. Watching fireflies up close. Dining 50m up in the sky. You just scrolled up to make sure I was talking about KL, right?
Whether it's your first or 100th time in KL, there's probably something in this Kuala Lumpur guide you haven't done yet. Here are some ideas to beef up your Kuala Lumpur itinerary for your next trip!
Read also: 4D3N Kuala Lumpur Itinerary for Thrill-Seekers
Things to do in Kuala Lumpur
1) Diving with Sharks at Aquaria KLCC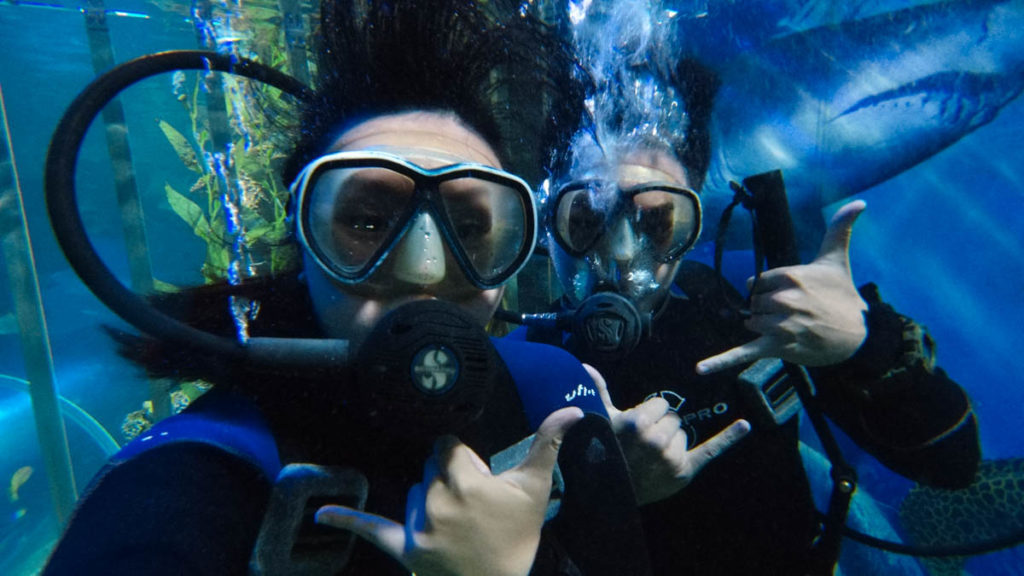 Why be separated with a thick sheet of glass when you can get closer to the sharks at Aquaria KLCC? Deck yourself out in swim gear and get into a cage to come face to fin with the deadliest marine creature in the world. The size of its tooth alone was the size of my palm!
Cost: ~S$78
Timings: 11AM on Tue, Thu, Fri, Sun only
How to get there: Take the Kelana Jaya line to Suria KLCC station. From the station, enter Suria KLCC and go through the underpass beside Maybank.
2) Fresh Seafood and Firefly-Watching at Kampung Kuantan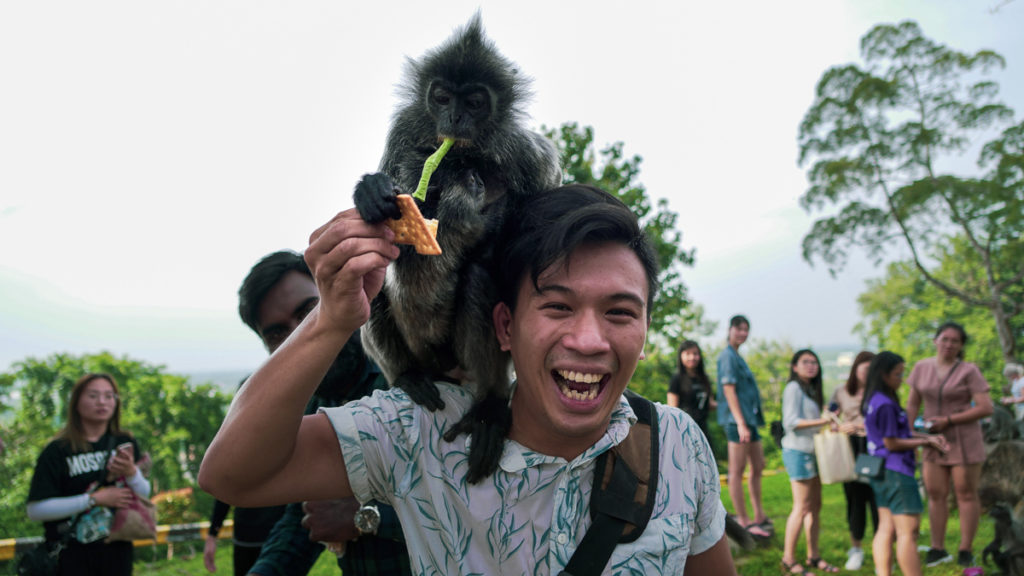 A feast for your eyes and your mouth. A quick Google search will tell you that Kampung Kuantan is actually one of the best places in the world to see fireflies!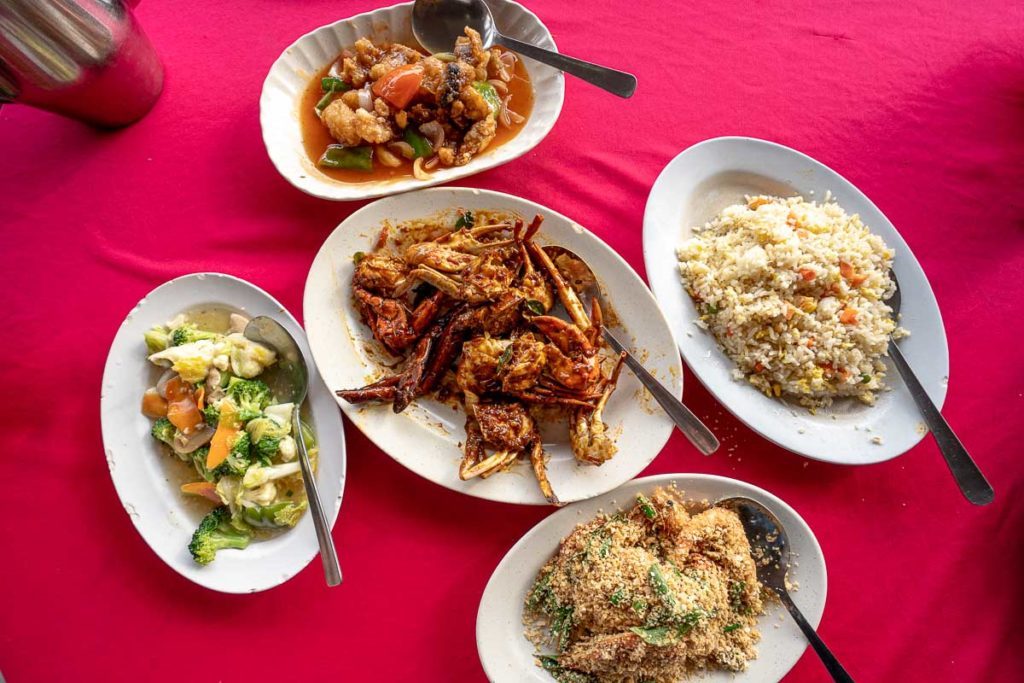 A two-hour bus ride from Kuala Lumpur will land you in the epicentre of nature, in Kampung Kuantan. For the entire day, you'll get to play with friendly monkeys (that will definitely jump on your back) at Bukit Melawati, treat yourself to a scrumptious local seafood dinner, and sail down the serene river as you watch fireflies light up the path in front of you. 😍
Cost: ~S$59
Tour Hours: 3PM – 10PM
Hotel Pick-up: Free pick-up service to and from your accommodation
3) Tokyo Drift Without Being in Tokyo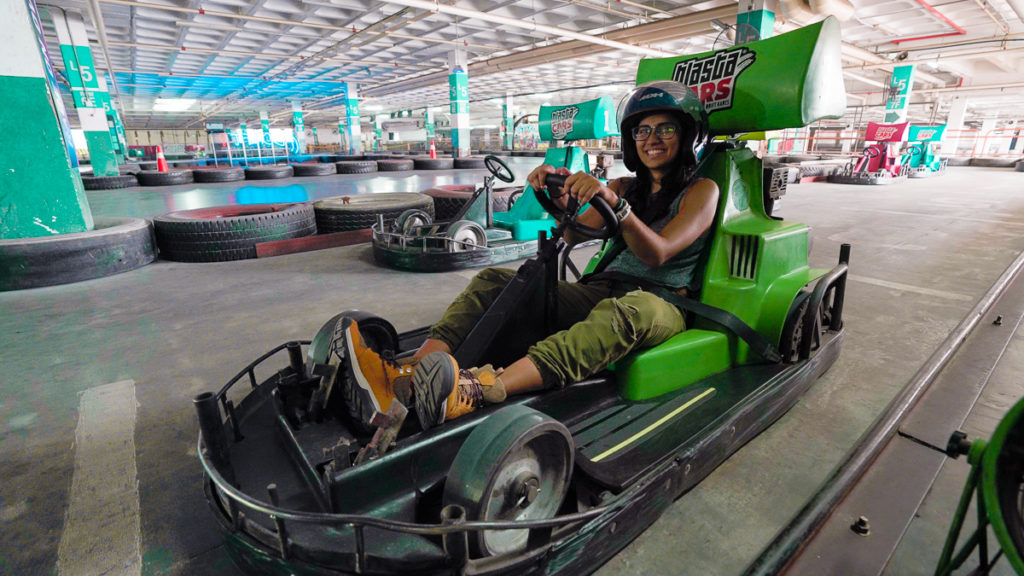 Sungei Wang Plaza, in the heart of Bukit Bintang, is home to Blastacars. On the fifth floor is a 200m indoor track packed with twist and turns that will blow your mind.
It's not a design flaw — Drift Karts, unlike Go-Karts, are specifically designed for the karts to slide and spin you out of control. It was the perfect place for me to unleash my reckless driving without getting a fine.
Cost: From S$19
Opening Hours: 10AM – 11:45PM
How to get there: Take the monorail to Bukit Bintang Station. Then head to the exit that leads straight to Sungei Wang Plaza via an overpass.
4) Adventure into a Different Realm with This Epic VR/AR Theme Park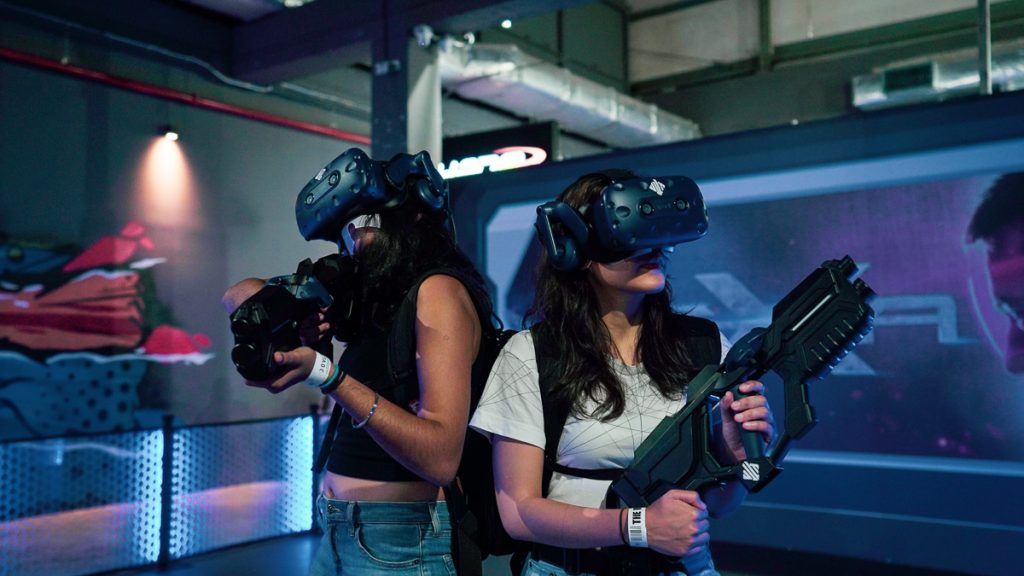 The Rift is Southeast Asia's largest VR theme park boasting 13 different games to choose from. Stunning visuals aside, The Rift takes it a step further with built structures to enhance the 4D sensorial experience!
*Pro-tip: The Hurricane VR is a must-try. It spins you 360 degrees as you plummet off the Great Wall Of China to your death. It's safe to say, I will never look at the Great Wall the same way anymore.
Cost: ~S$3.00 per credit
Opening Hours: 10AM – 10PM
Address: 3rd Floor, North Court, MidValley Megamall, Kuala Lumpur, Malaysia.
5) Pamper Yourself with Dinner In The Sky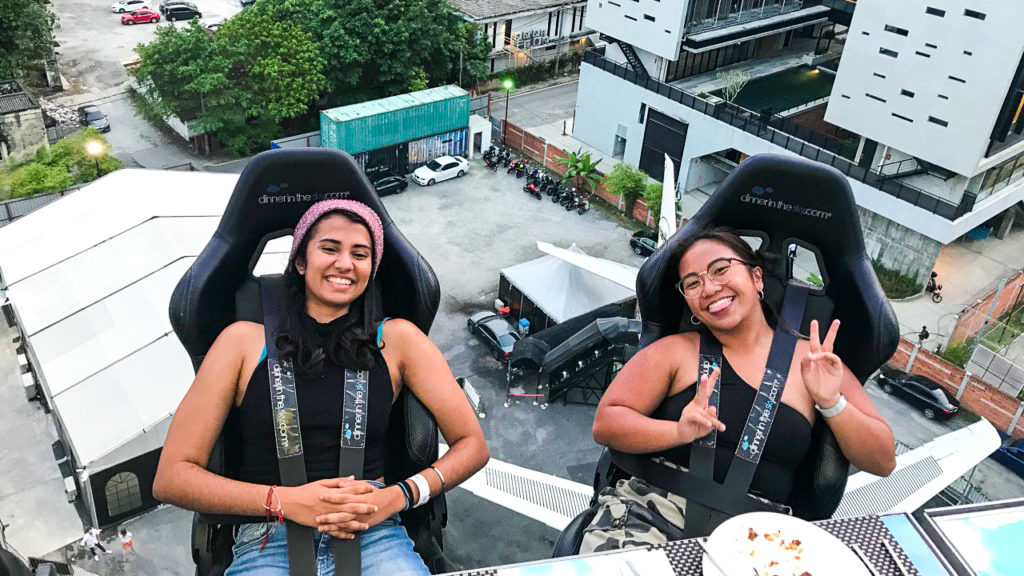 Feeling fancy? Head on up to Dinner In The Sky. A single crane lifts you 45m up in the air where you'll be pampered with a three-course meal — and a view to kill for. On our menu that evening: Feta Cheese with Agula and Romaine Lettuce, Coca-Cola Chicken and Nitro Poached Coconut Milk Espuma.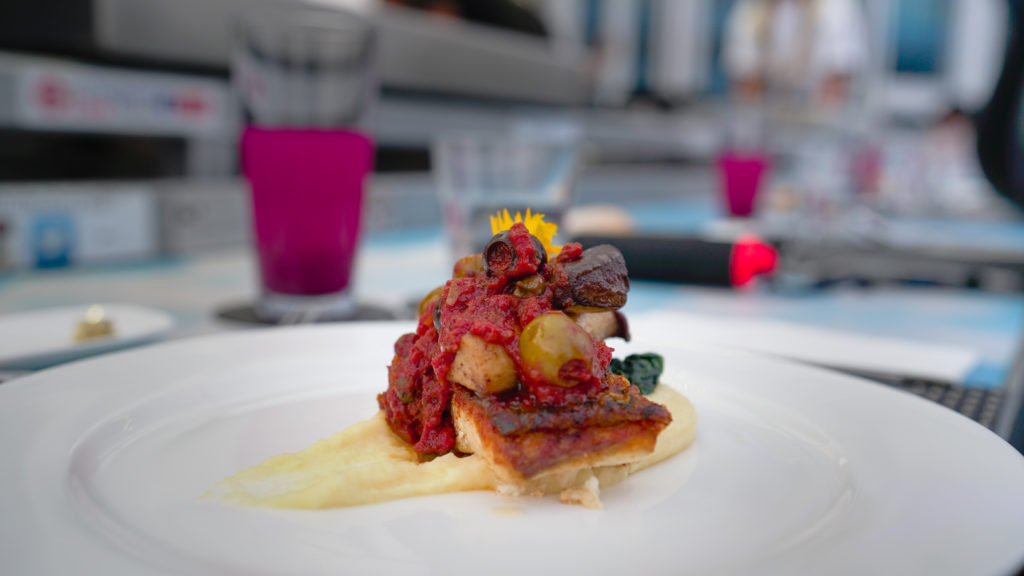 Relax with the cool breeze on your face, tasty food in your tummy and a delightful view. Malaysia boleh!
Cost: ~S$113
Opening Hours: 6:30PM – 7:30PM, 8PM – 9PM, closed on Mondays
Address: No 231, Jalan Bukit Bintang, 55100 Kuala Lumpur

Read also: Ultimate Kuala Lumpur Food Guide — From Cheap Street Eats To Dining In The Sky
6) Indulge in an Intimate Dinner In The Dark
If you're not a fan of heights, fret not! There is still another fancy dinner option for you with three hidden menus to choose from. Relying only on your touch, smell and taste, you will have an experience like no other.
Don't worry, no freaky ingredients here — we had a platter with three different mains (manageable portions, we promise) of seafood, lasagna and beef — we'll keep the other ingredients a surprise for you!
Cost: ~S$45
Opening Hours: 6PM – 10:30PM (Last entry 9PM)
Address: 50A, Changkat Bukit Bintang, Bukit Bintang, 50200 Kuala Lumpur, Wilayah Persekutuan Kuala Lumpur
7) Immerse in the Beauty of Nature with a Hike in Taman Melawati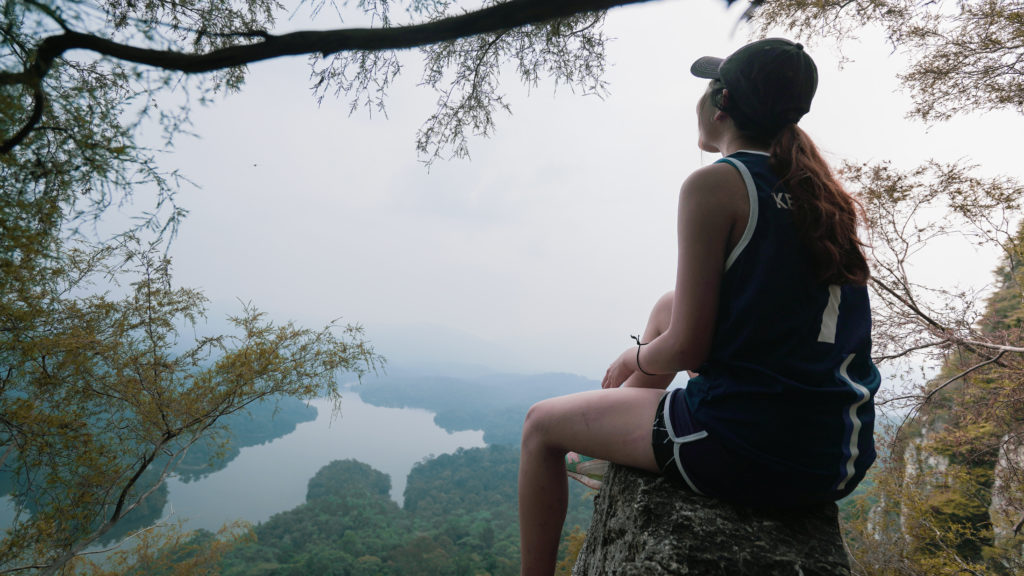 Ready for an adventure? Bukit Tabur is the way to go. The view is guaranteed to steal your breath and soul. Warning: the hike can be slightly strenuous. Remember to pack light and stock up on water.
*Pro-tip: The entrance is slightly dodgy and obscure, so keep a lookout for a sign that says "Be Careful" — under it is a hole in the fence. That is your entrance!
How to get there: Drive 30 minutes out of Kuala Lumpur to Taman Melawati. Ideally, book a tour guide with your hotel — it will be safer and more convenient.
8) Let Loose and Hit the Bars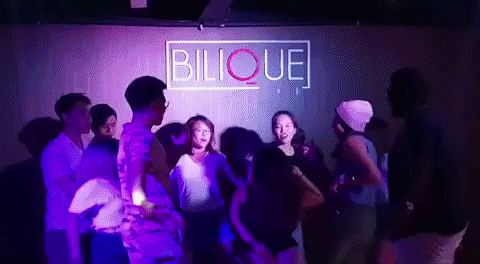 I know a lot of us Singaporeans are still mourning the 2016 Shisha ban. It has been a difficult time for all involved in the matter. As such, I believe we all deserve a vacation to KL to reunite with our old friend!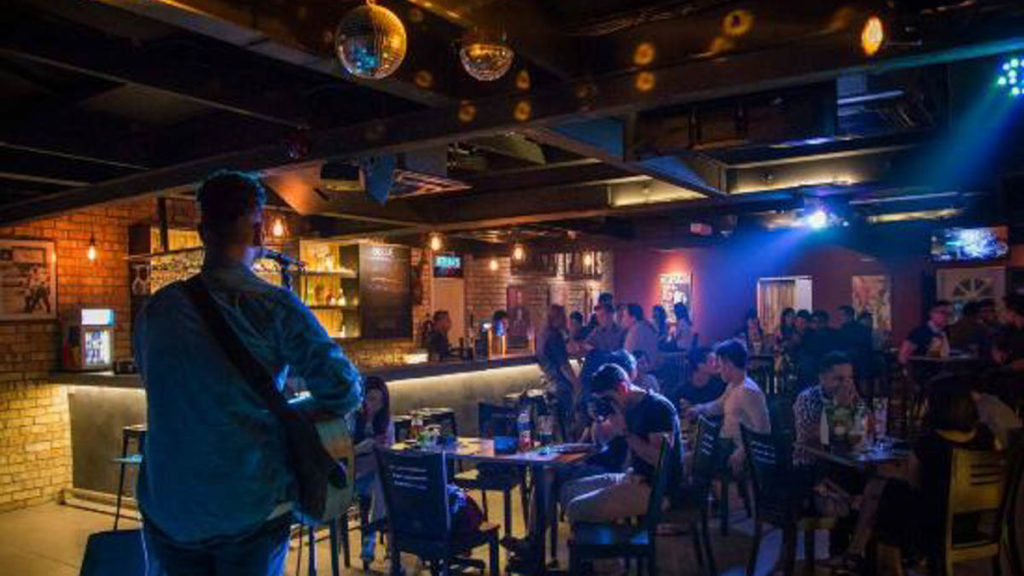 Bilique Bar is the perfect place to chill with your friends after a hard day's worth of exhilarating activities. The music is lit – playing everything from hip-hop to groovy 80s hits and even EDM. Of course, the cherry on top is the dirt-cheap shisha at around ~S$10.

Openning Hours: 6PM – 3AM
Address: 34A & 36A, Jalan Telawi, Bangsar, Kuala Lumpur, Malaysia
9) Day Trip to Genting Highlands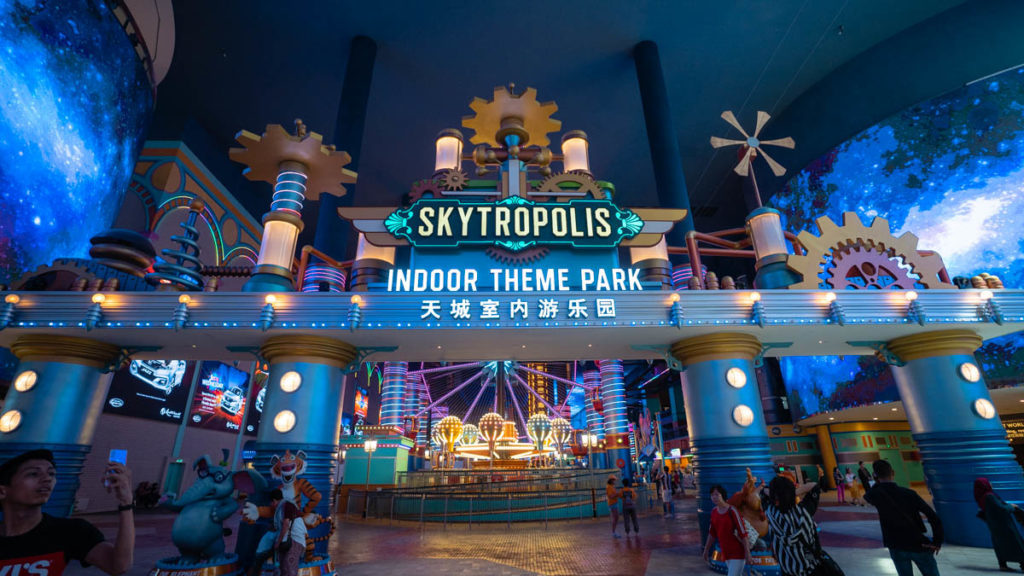 With over 20 rides at Skytropolis and The Bigtop Video Games park decked out with old school arcade games, I was ready to permanently migrate to Genting Highlands. Everything I needed was in that one entertainment complex with food, fun and games.
Entrance Fee: ~S$19.80 (Skytropolis)
Opening Hours: 10AM – 10PM
Address: Level 1 and 2, SkyAvenue Genting Highlands, 69000, Pahang, Malaysia
Read also: 16 Thrilling Things to Do in Genting Highlands
10) Explore a Bee, Tea, and Strawberry Farm All in One Place: Cameron Island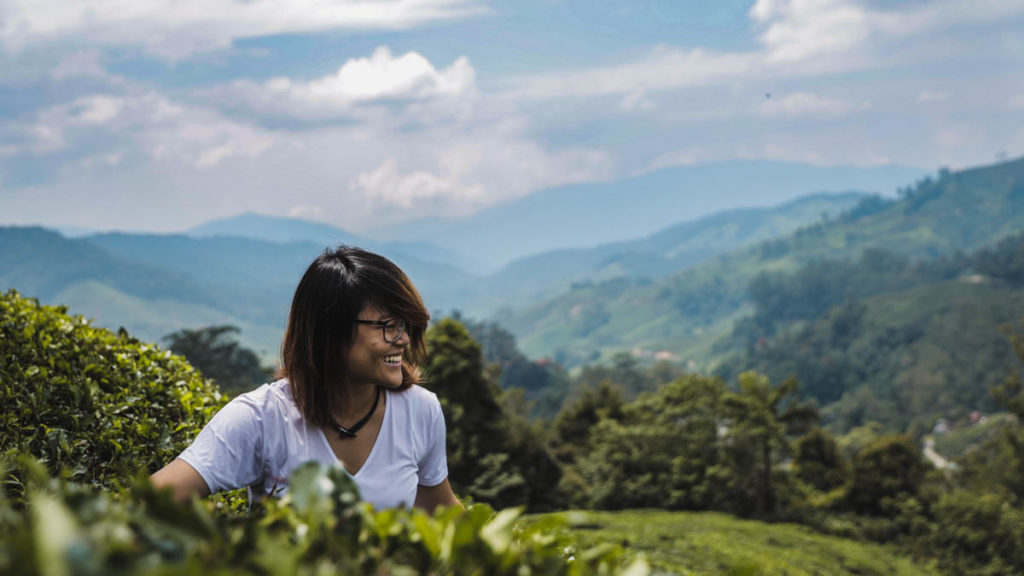 Cameron Island is the best place for travellers who want to experience life as a local. Stroll through the bee, tea and strawberry farm and take home a few tasty souvenirs for your family. Our day tour even took us to a local Orang Asli village, where we learnt how to hunt for food!
Cost: ~S$113
Tour Hours: 7AM – 8PM
Hotel Pick-up: Free pick-up service to and from your accommodation
11) A Scenic Stroll Through Bukit Tinggi and Japanese Village
Step into another world and admire the gorgeous architecture of a French-themed resort, Colmar Tropicale in this day tour. Then, take a slow drive to the Japanese Village for an authentic Japanese experience with a tea house, tatami spas and kimonos for rent!
Cost: ~S$65
Tour Hours: 9AM – 4:30PM
Hotel Pick-up: Free pick-up service to and from your accommodation within KL city area.
12) Scale the KL Tower for Sick Instagram Photos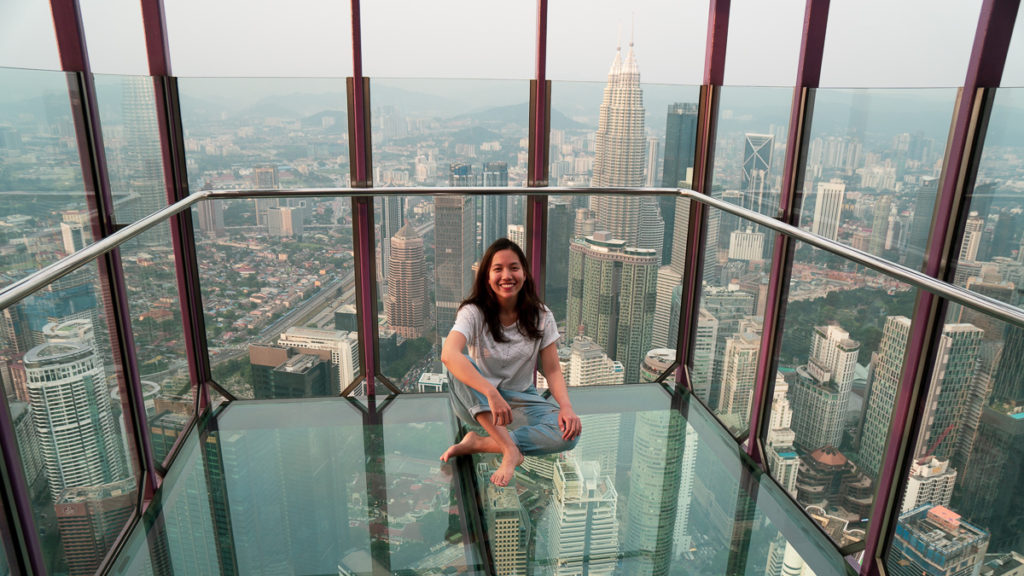 KL Tower is definitely one of the many underrated sites in KL. It stands at 420m high overlooking the scenic KL skyline, and there are two separate attractions — the observation deck and sky deck.
The sky deck with an extended glass sky box was my personal favourite with an immaculate 360-degree view of the city right under my feet! Talk about walking on sunshine.
*Pro-tip: You only have exactly 1min 45s in the sky deck (seriously) so go in with your poses ready.
Cost: ~S$9
Opening Hours: 9AM – 10PM
Address: No. 2 Jalan Punchak, Off, Jalan P Ramlee, Kuala Lumpur, 50250 Kuala Lumpur, Malaysia
13) The Petronas — Not Just "Another Tower"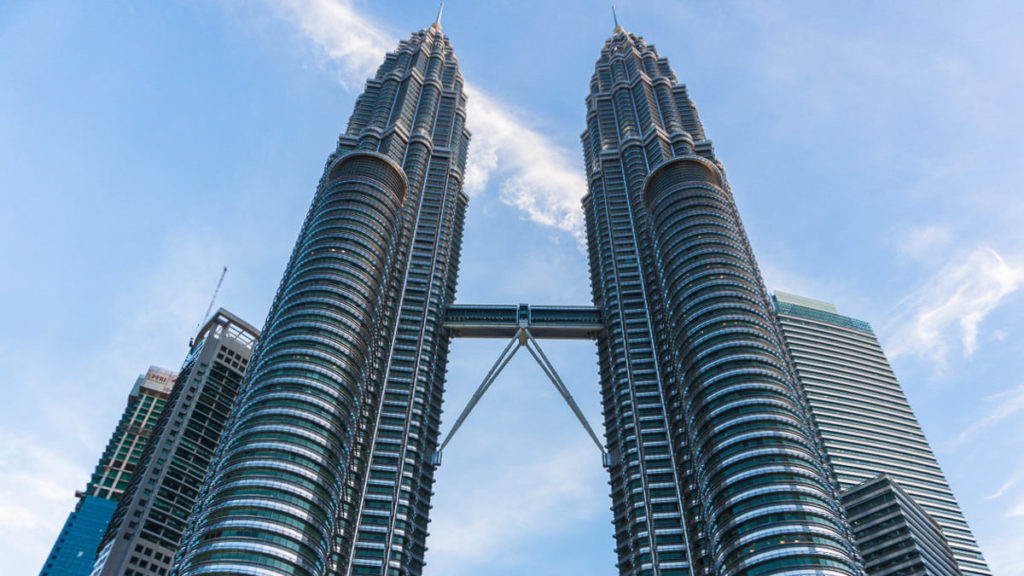 You wouldn't want to miss the spectacular skyline from the Petronas Towers. The famous twin towers are a must-see, especially for first-timers.
Entrance Fee: ~S$27
Opening Hours: 9AM – 9PM (Last entry 8:30PM). Closed on Mondays and 1PM – 2:30PM on Fridays.
Address: Concourse Level, Lower Ground, Kuala Lumpur City Centre, 50088 Kuala Lumpur, Wilayah Persekutuan Kuala Lumpur, Malaysia
14) Get Wet with Excitement at a Water Theme Park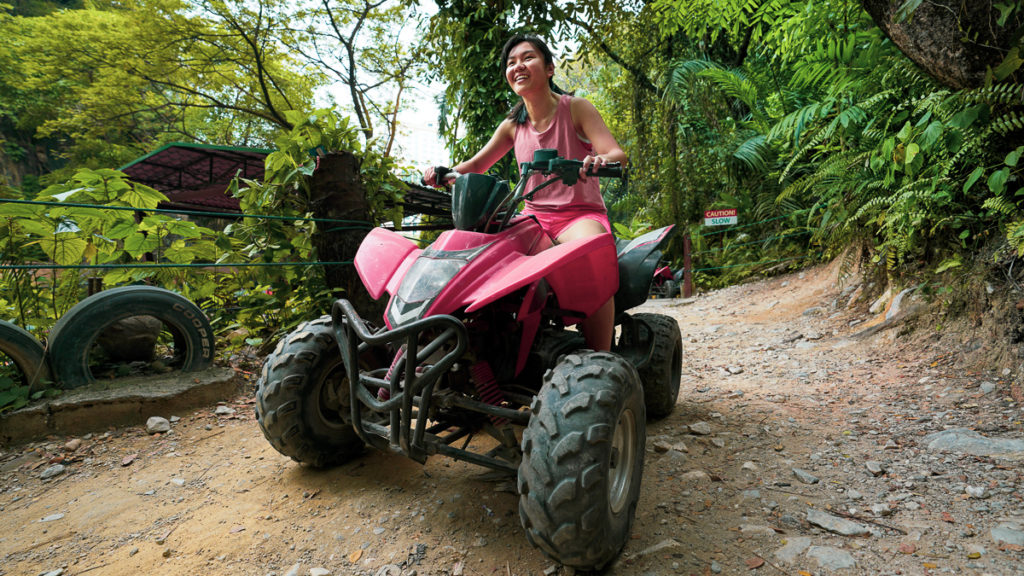 Everyone is familiar with Sunway Lagoon theme park, but it is widely known for its waterpark specifically. Unknown to most, it's an 88-acre theme park with six different zones — a waterpark, an amusement park, a wildlife park, and a newly opened Nickelodeon park!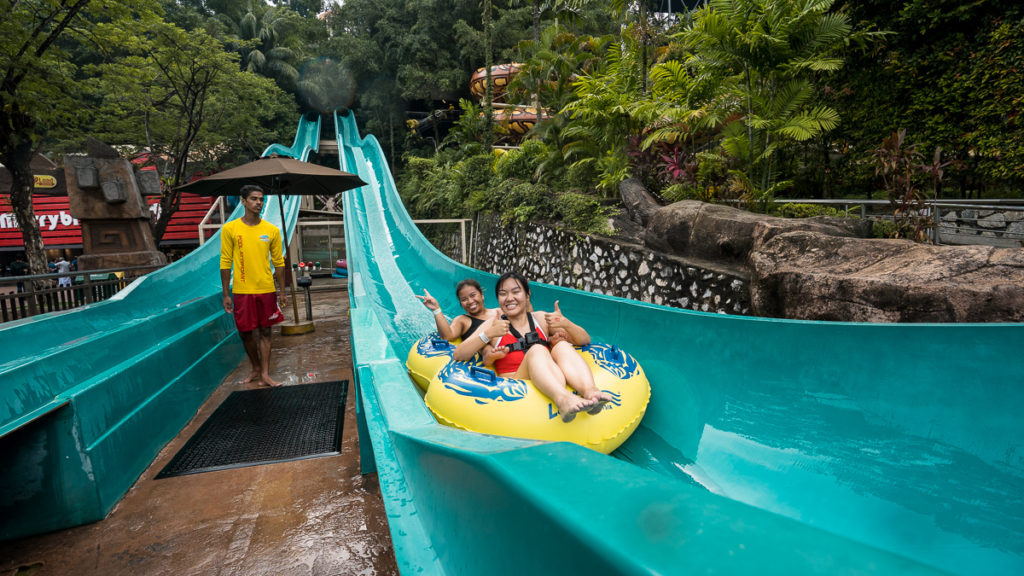 Balls of steel? Have a go at bungee jumping off the suspension bridge at 428m — Malaysia's longest bridge. You can also zipline across the entire wave pool, or test your balance at the Flowrider for free!
Entrance Fee: ~S$66 (incl. transport)
Opening Hours: 11AM – 6PM, opens 10AM on weekends
How to get there: There are regular feeder buses at Subang Kaya Station and Kelana Jaya Station to the Sunway Pyramid bus stop. Alternatively, get your tickets online with free return transport to and from your accommodation within KLCC.
15) Relax and Rejuvenate with a Shiok Massage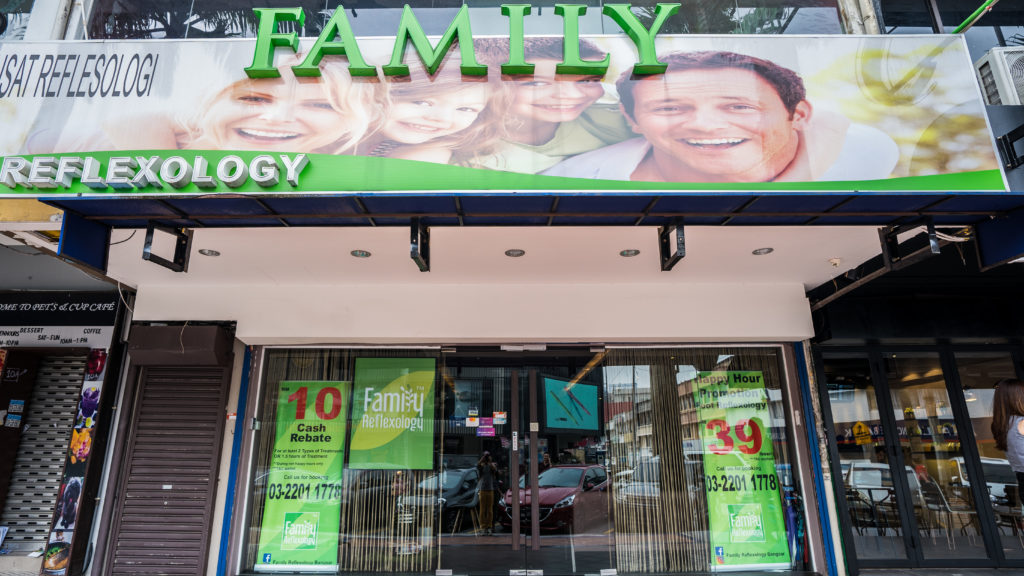 Massages aren't exactly unique to Kuala Lumpur, but I believe that masseuse are disciples of god sent down to give people a taste of heaven, so here it is anyway.
Cost: ~S$13
Opening Hours: 11AM – 1AM
Address: Jalan Telawi 5, Bangsar, 59100 Kuala Lumpur, Wilayah Persekutuan Kuala Lumpur, Malaysia (There are multiple parlours down this road)
A Different Side of KL You Wouldn't Expect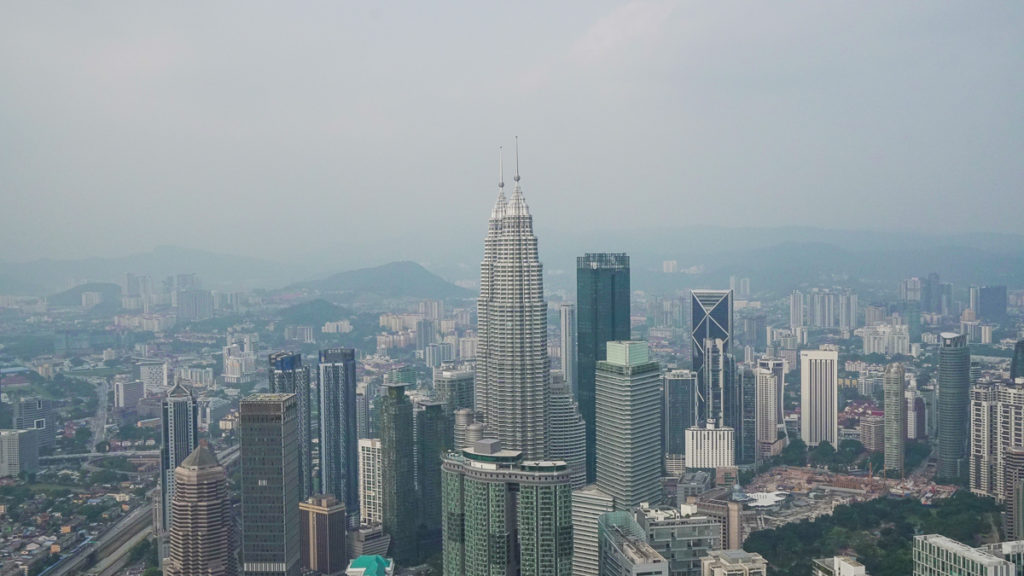 Kuala Lumpur is definitely an underrated city with many hidden gems. Whether you want to get your heart racing with shark-diving or chillax on a boat watching fireflies instead, Kuala Lumpur has it all! The cherry on top is that getting around Kuala Lumpur isn't all that expensive for a city getaway.
Need help putting all these together in your KL itinerary? Check out our 4D3N Kuala Lumpur Itinerary! Now, when's the next long weekend?
---
For more travel inspiration, follow us on Instagram, YouTube, and Facebook!
View this post on Instagram