The south and north of Nagoya are must-go adventures! Check out these exciting day trips from Nagoya with flights to Japan on Singapore Airlines from S$468!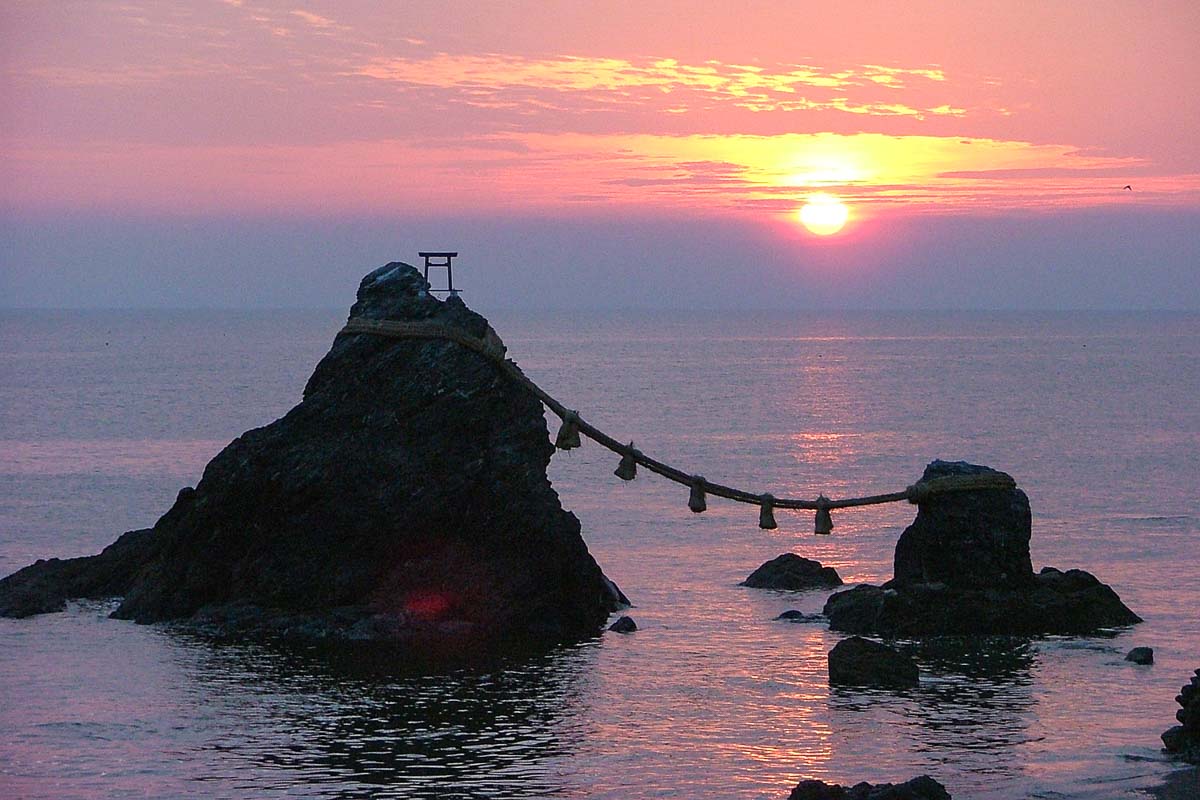 Meoto-iwa wedded rocks in the south of Nagoya. Photo credit: Mie Prefectural Government
Being in Japan always excites me. There's interesting and polite people, fascinating Japanese culture, and amazing food everywhere! But while I enjoy wandering around the city, sometimes the neon signs and high-rise buildings gets repetitive.

The illumination show at Nabana no Sato is not to be missed! Photo credit: Nagashima Resort
If you find yourself feeling the same in Nagoya, fret not! The city is a gateway for invigorating experiences within Central Japan. In the south stands Japan's most worshipped shrine in Ise. While in the north lies the dreamy snow villages of Shirakawa-go. Wherever you go, these seven day trips from Nagoya will bring you fresh perspectives.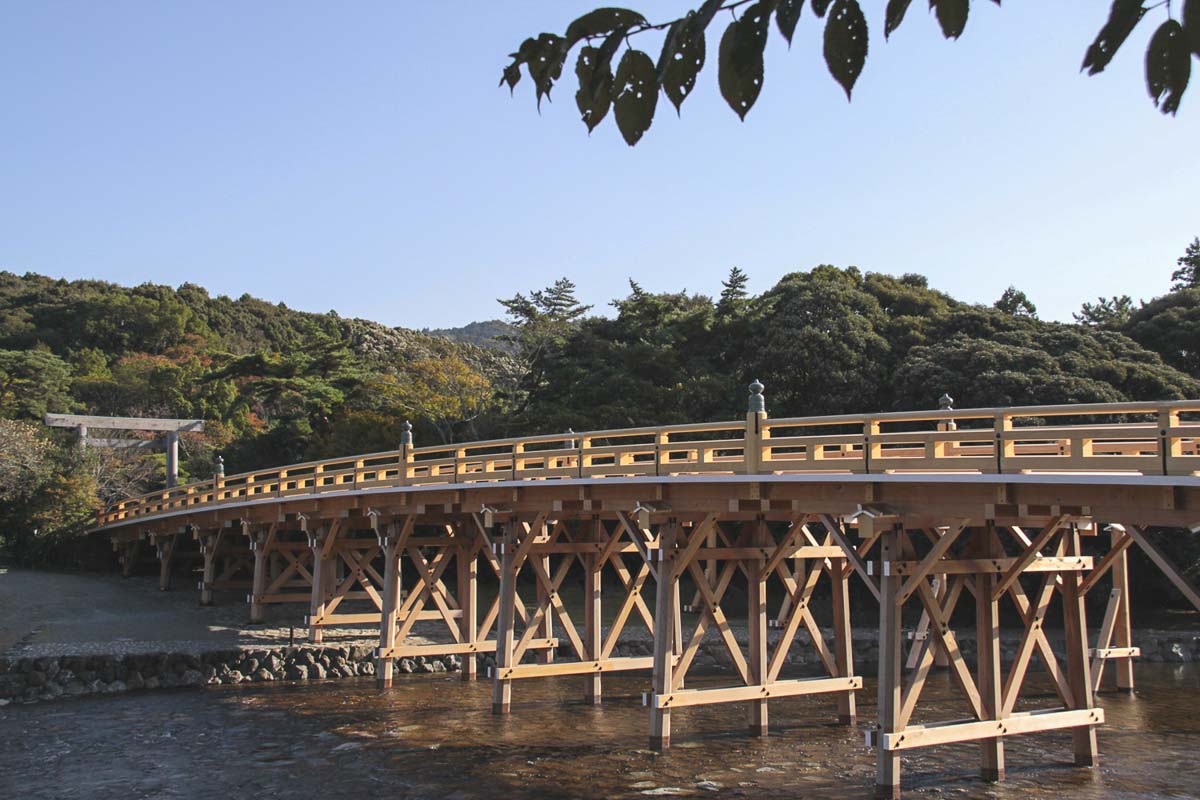 A bridge at the Ise Grand Shrine in the south of Nagoya. Photo credit: Mie Prefectural Government
Mie Prefecture (South of Nagoya)
Before you're dead set on the north, the charming Mie Prefecture is definitely worth a visit! For one, it's home to Japan's most revered shrine. It's also where the Iga-style ninja was birthed, so your childhood dream of being a cool ninja can finally come true! 🤩
1) Kuwana
Hours from Nagoya: Less than 1
Train: Kintetsu Railway Line or JR Line to Nagashima Station or Kuwana Station.
Explore: Nabana no Sato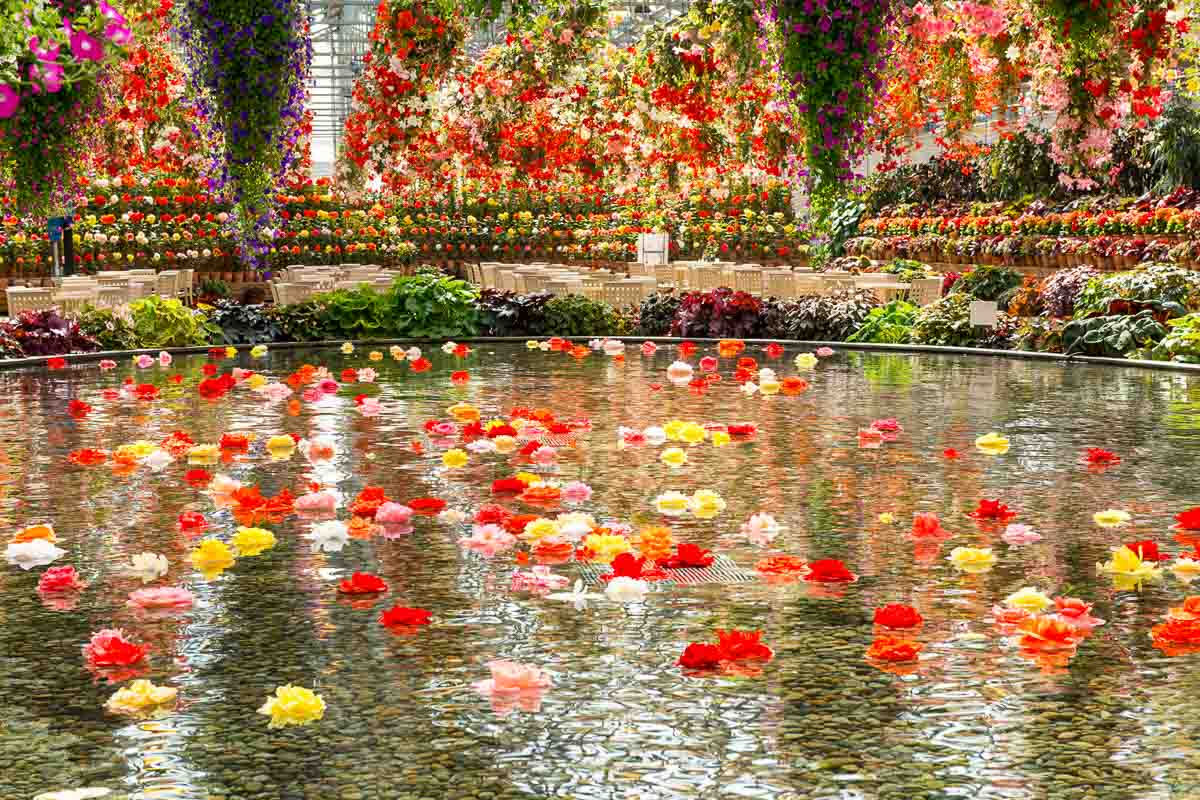 Nabana no Sato is for anyone who loves nature. The flower park is one of the largest botanical gardens in the region, with an abundance of seasonal flora and fauna.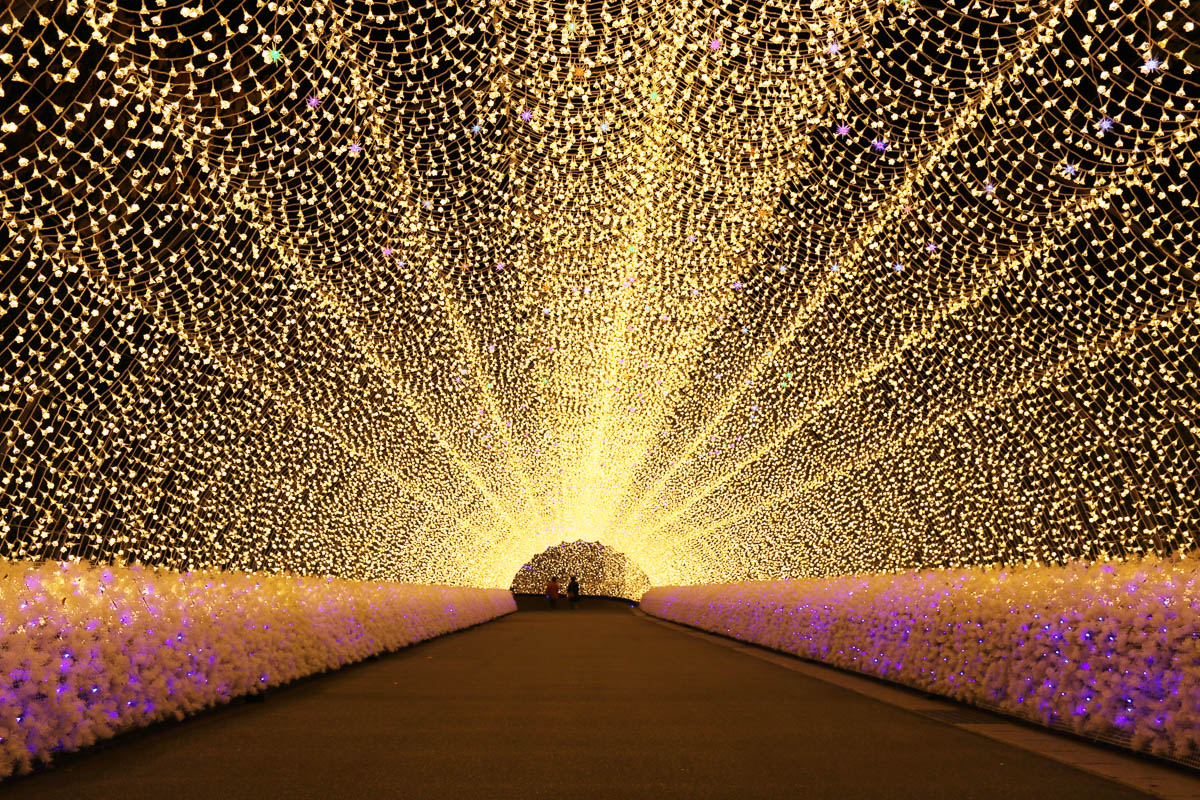 Illumination tunnel at Nabana no Sato. Photo credit: Nagashima Resort
If you're visiting between mid-October to early May, check out the park's dazzling illumination displays! The millions of LED lights are a breathtaking sight that will surely brighten your night.
Entrance Fee: From ¥1,600
Opening Hours: 9AM – 9PM
How to get there: Take Kintetsu Line to Kuwana station. Then, take a local bus bound for Nabana no Sato. A one-way journey costs ¥250. Service changes during the illumination period.
Eat: Hamaguri Clams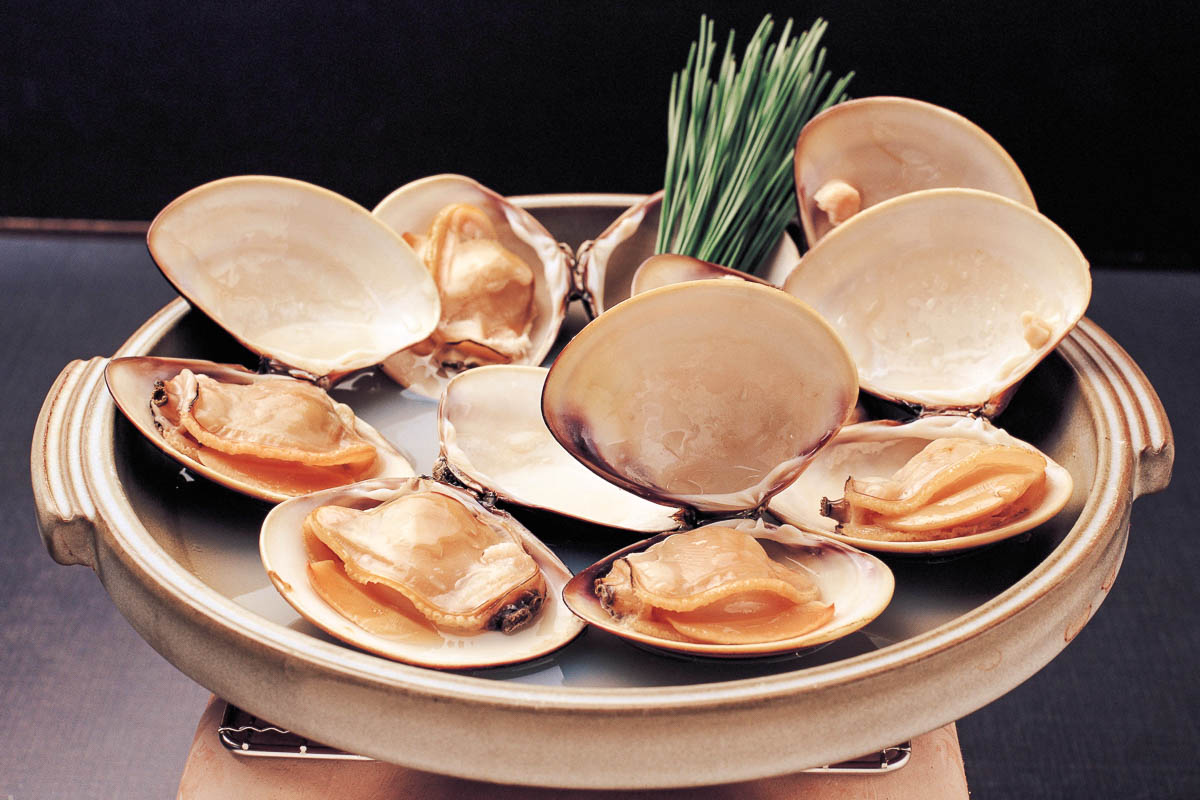 Hamaguri clams. Photo credit: Mie Prefectural Government
Kuwana is especially famous for hamaguri, or oriental clams. It's a type of seawater clam with a soft texture and a rich, salty flavour. It can be found everywhere in Kuwana, but one of the best places to try this specialty is at Kakiyasu Ryotei Honten.
Do: Dive into Nagashima Spa Land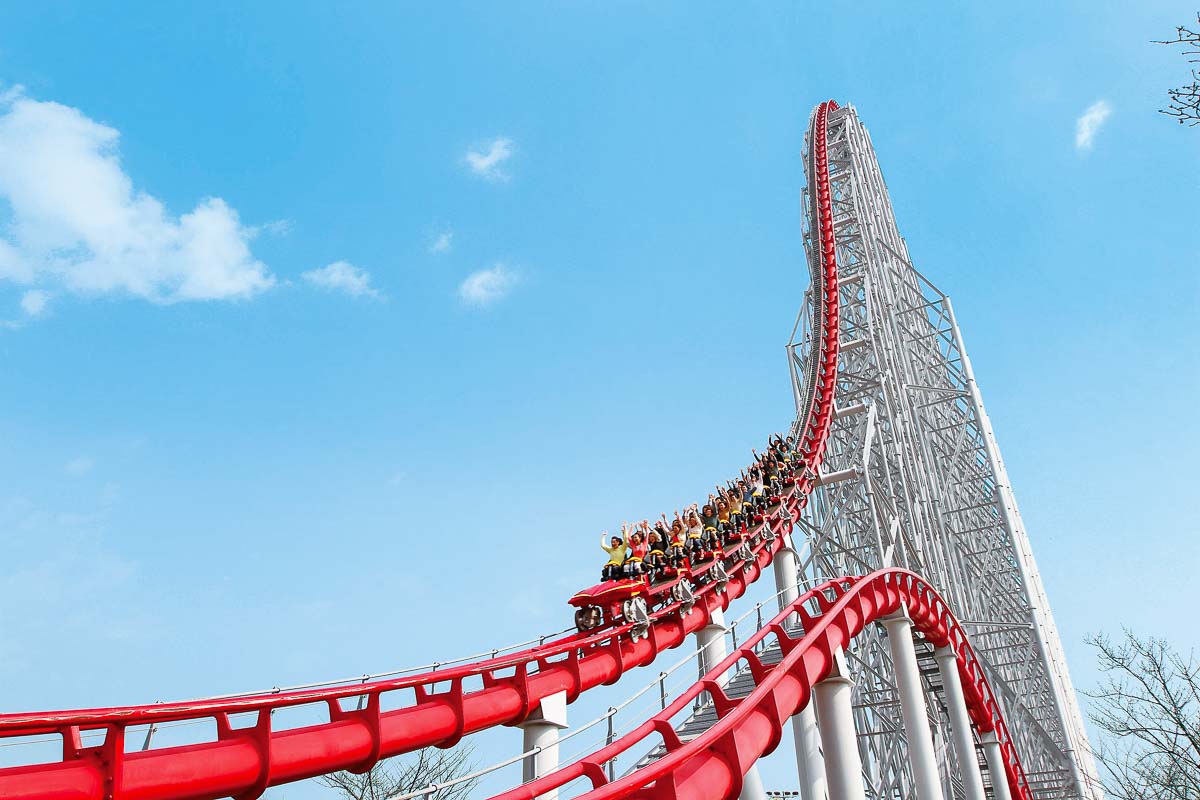 Steel Dragon 2000 rollercoaster. Photo credit: Nagashima Resort
Trading the city for thrills and shrills is always a good idea! Nagashima Spa Land is a huge amusement park with numerous rides and attractions for all ages. It's not as famous as Fuji-Q among tourists, but it still packs a hefty punch.
Rollercoaster fanatics shouldn't miss Steel Dragon 2000, the world's longest rollercoaster. Riders can look forward to four wild minutes of adrenaline highs and near-100m drops!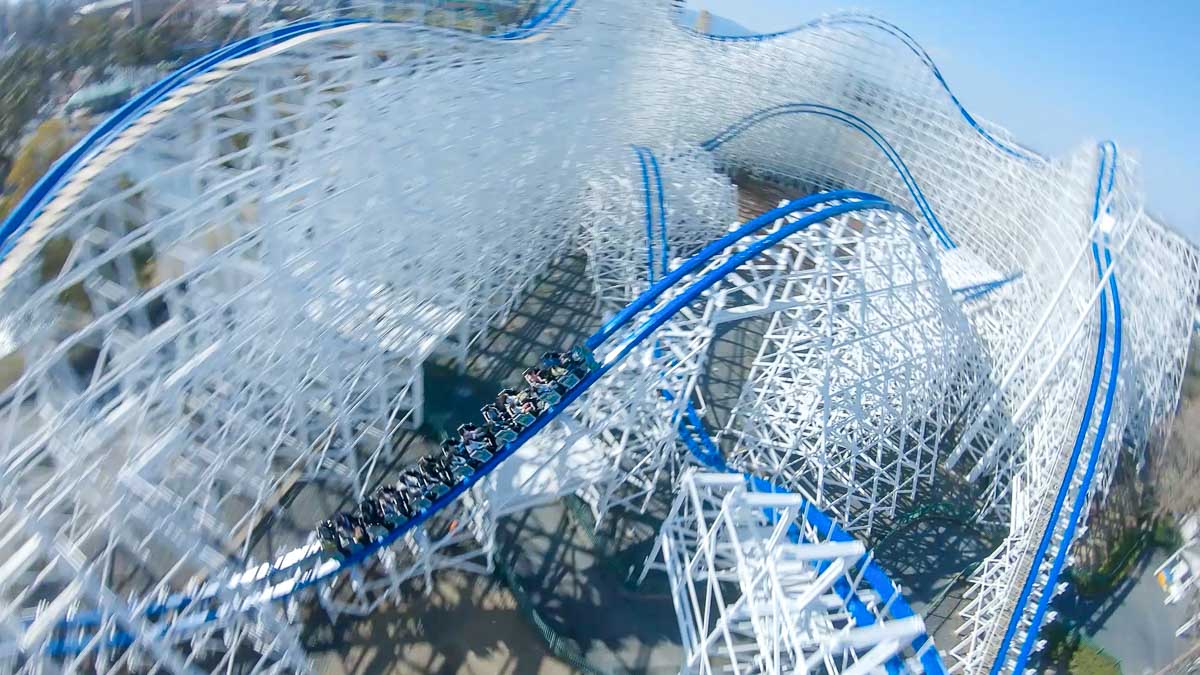 Another must-ride is Hakugei (or White Whale). Opened in March 2019, it's Japan's first rollercoaster that's made up of wood with steel. Riders are in for a whale of a time as the rollercoaster speeds through steep 80º slopes and twisted tracks!
Cost: ¥5,200 for unlimited amusement park rides
Opening Hours: Varies
How to get there: Take Kintetsu Line to Kuwana station. Then, take the shuttle bus to Nagashima Spa Land. A one-way journey costs ¥500.
2) Matsusaka
Hours from Nagoya: 1.5
Train: Kintetsu Yamada Line or JR Line to Matsusaka Station.
Eat: Premium Matsusaka Beef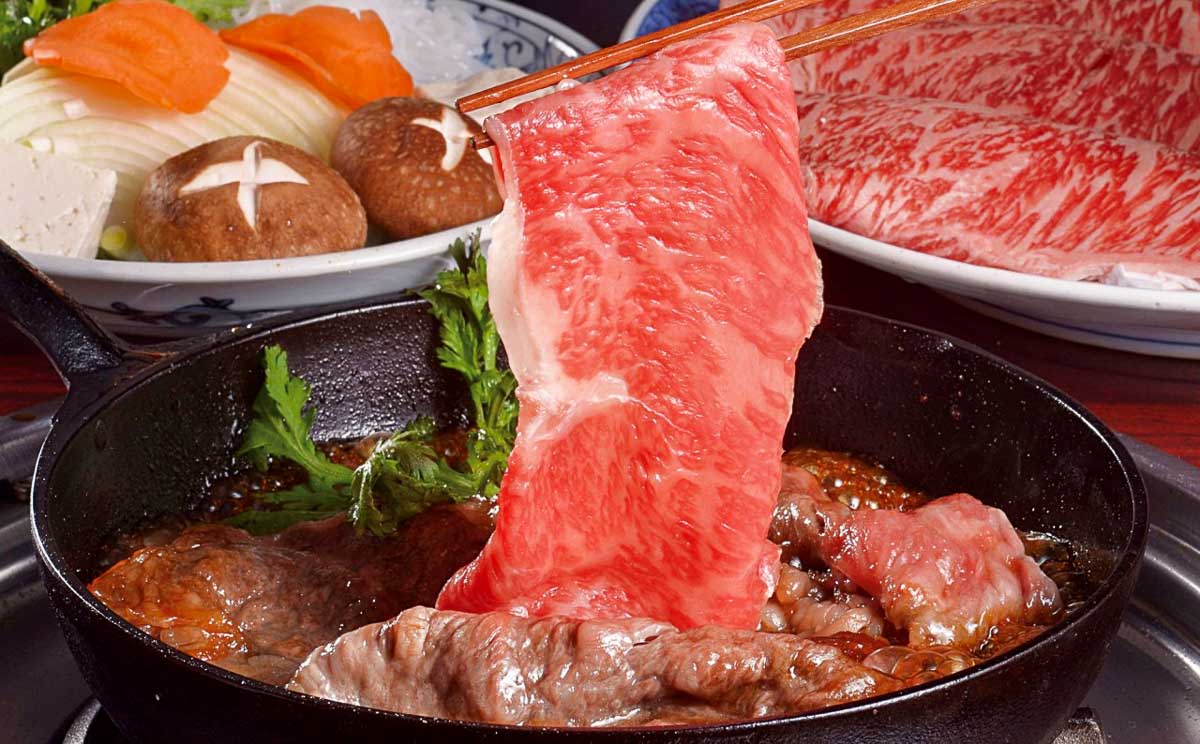 Matusaka beef is one of Japan's finest beef! Photo credit: ©Matsusaka City/©JNTO
Everyone knows about Kobe, but the Mie Prefecture holds something equally amazing: Matsusaka Beef. This high-grade brand of beef is often said to be Japan's best, praised for its delicate marbling and superior taste. The cattle are raised in the city, fed beer(!), and have to meet strict standards so you can expect nothing but quality. 👌
Explore: Matsusaka Castle Ruins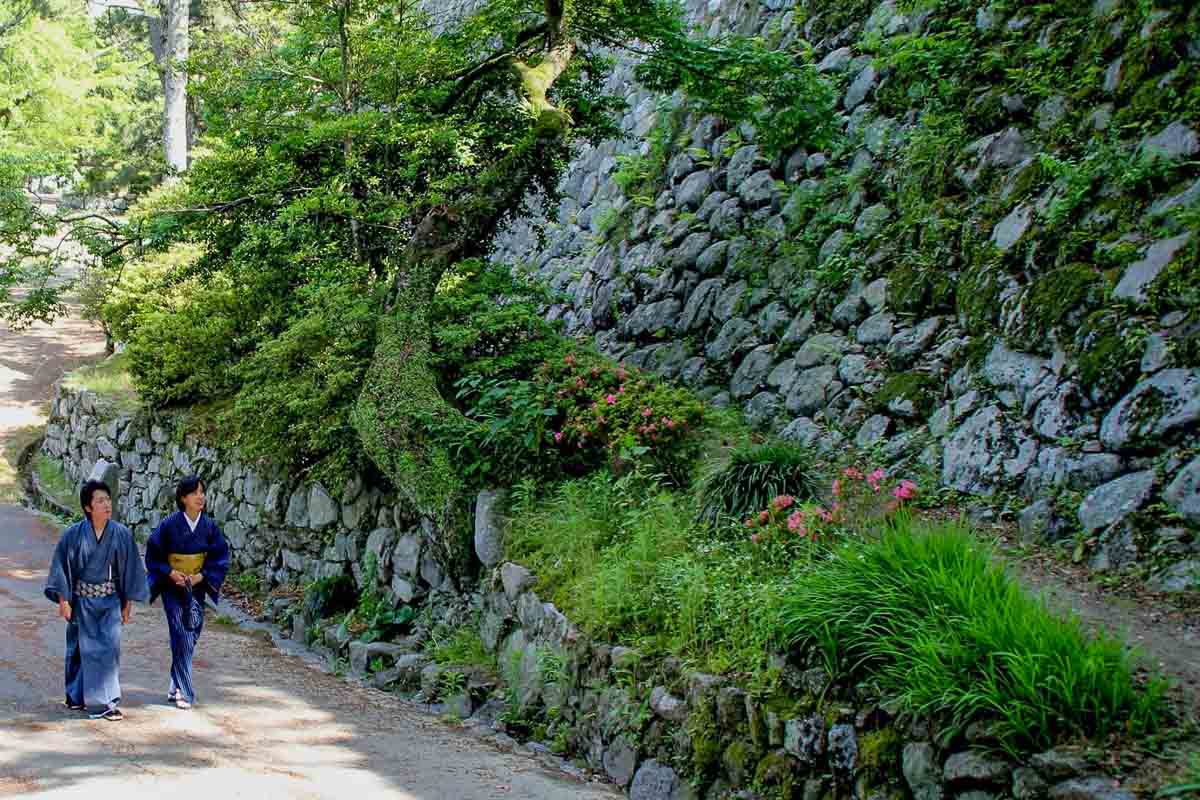 Stroll around the Matsusaka Castle Ruins. Photo credit: Chris Ryall
The Matsusaka Castle Ruins is a good place to visit to catch a glimpse of the city's past. Roaming around the park, you'll find towering stone walls and its famed remaining samurai residences. There's also an onsite museum that features photos of its grand, complete self.
Entrance Fee: Free (museum entry costs ¥100)
Opening Hours: 24 hours (museum opens 9AM – 4PM)
How to get there: From Matsusaka Station, walk 15 minutes.
Do: Cotton Weaving at Matsusaka Cotton Centre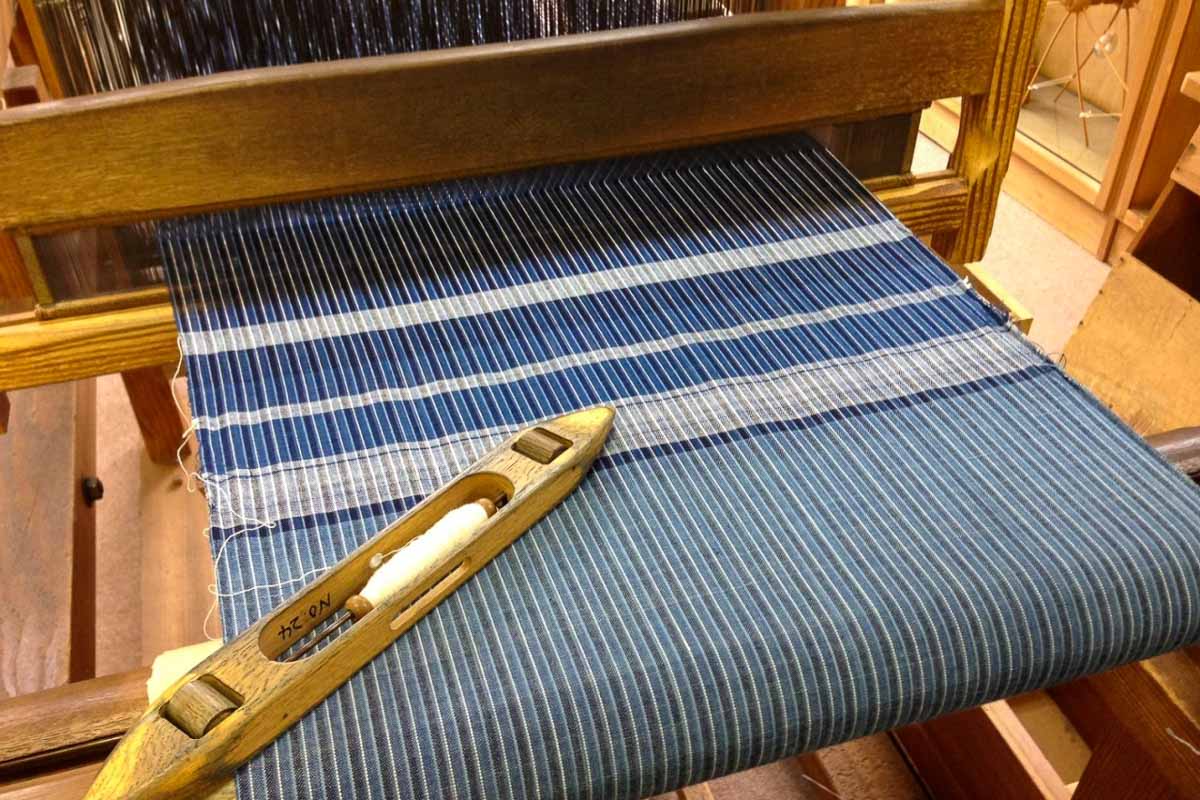 Weave cotton with a traditional loom at the Matsusaka Cotton Centre. Photo credit: ©Matsusaka City/©JNTO
Matsusaka is also well-known for its indigo cotton. During the Edo period (about 200 – 300 years ago), the material was a popular fabric for kimonos due to its intricate patterns and softness.
At the Matsusaka Cotton Centre, you can try your hand at the age-old craft with a short workshop. Guided by an expert, you'll learn how to use a traditional loom to weave your very own piece of cotton. Bookings must be made three days in advance.
Cost: ¥1,300 (one-hour course)
How to get there: From Matsusaka station, walk 10 minutes.
3) Ise
Hours from Nagoya: 2
Train: Kintetsu Railway Line to Ujiyamada/Isuzugawa Station, or JR Line to Iseshi Station.
See: The Romantic Meoto-iwa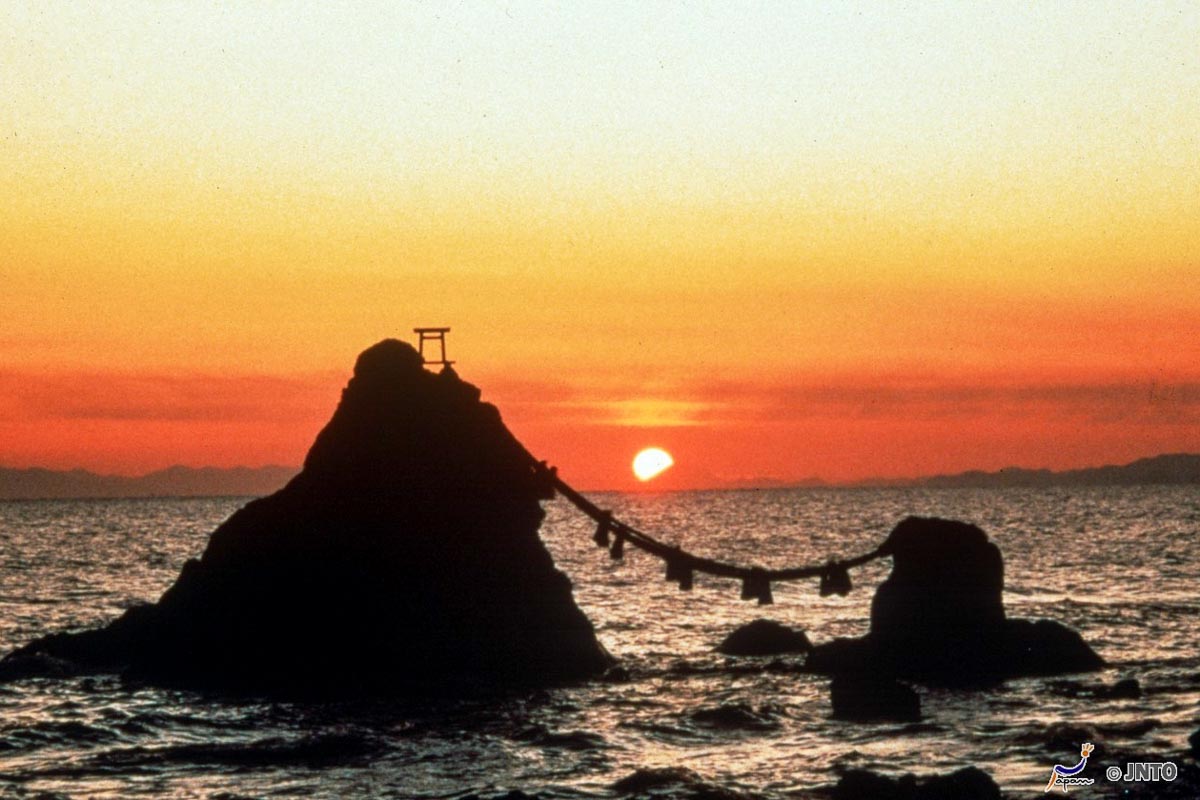 The Meoto-iwa rocks are still a better story than Twilight. Photo credit: ©JNTO
Meoto-iwa is a famous, sacred landmark in Japan. Located near the coastline, the "wedded rocks" comprise a larger rock (husband) and a smaller one (wife). The two are connected by a shimenawa giant rope, estimated to weigh at least a ton. It's a popular photo-taking spot for couples as the rocks represent marriage and creation.
How to get there: From Iseshi Station, take the JR Sangu Line to Futaminoura Station. Then, walk 20 minutes.
Explore: Ise Grand Shrine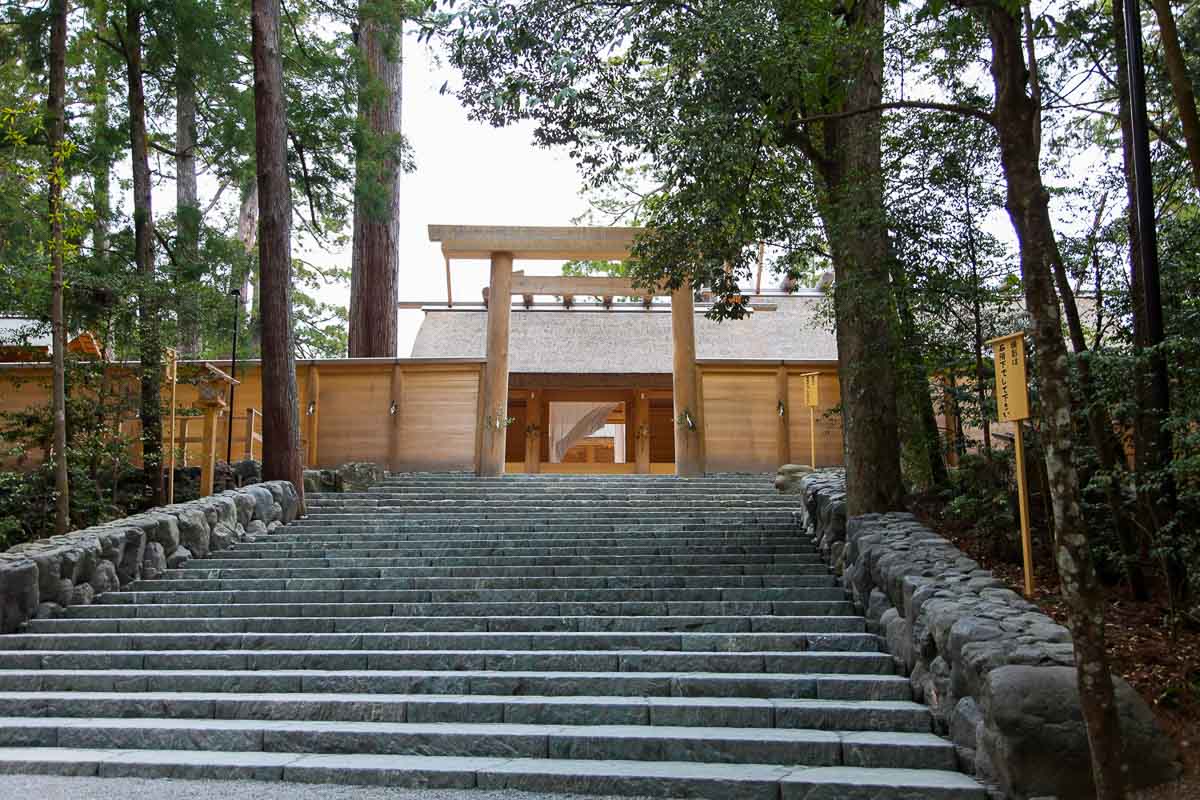 The Ise Shrine. Photo credit: Mie Prefectural Government
The Ise Shrine is considered to be the most revered Shinto shrine in Japan. The vast complex houses over 100 shrines, including the inner shrine and outer shrine that are dedicated to two goddesses. It's a peaceful and spiritual sanctuary, perfect for anyone who's praying for fortune or just wants a relaxing stroll.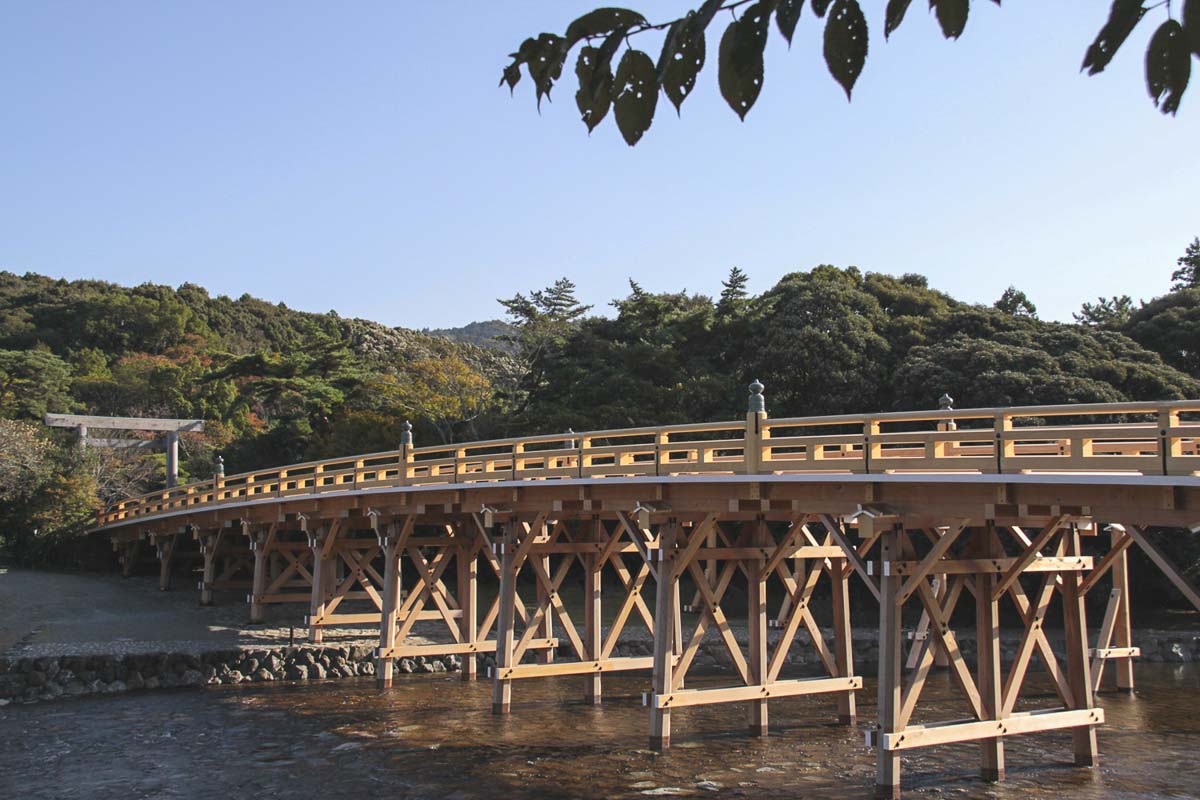 Entrance Fee: Free
Opening Hours: 5AM, closing time varies
How to get there: From JR Iseshi station, walk 10 minutes to the outer shrine. To get to the inner shrine, you can either walk for 40 minutes from Isuzugawa Station or take a bus from Ujiyamada/Isuzugawa Station. The fare costs ¥180 – ¥430.
Do: Shop around Oharai-machi and Okage Yokocho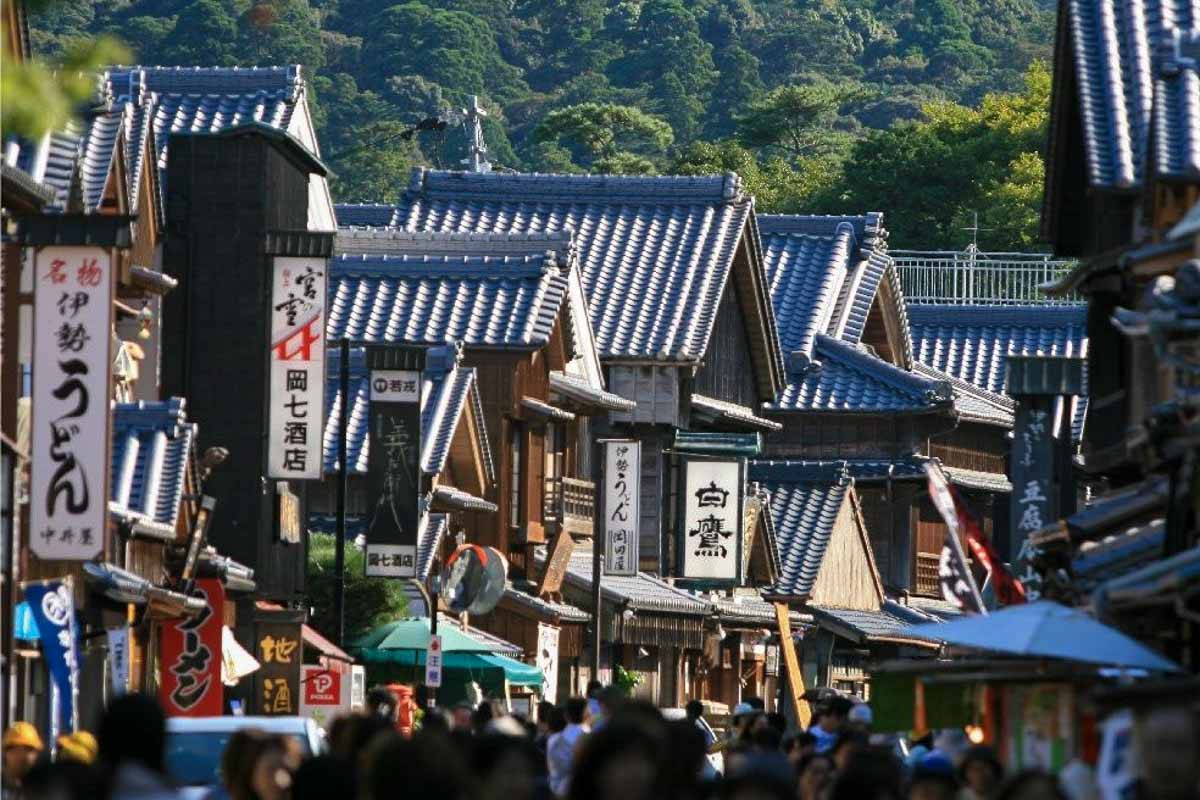 Oharai-machi Street. Photo credit: Allabout-japan.com
Located next to the inner shrine, Oharai-machi and Okage Yokocho are shopping streets where you'll find rows of traditional buildings from the 19th century or earlier. The historic streets sell local cuisine, snacks, and handmade crafts. Roaming around this bustling area, you might be able to catch some live performances!
Eat: Local Ise Specialties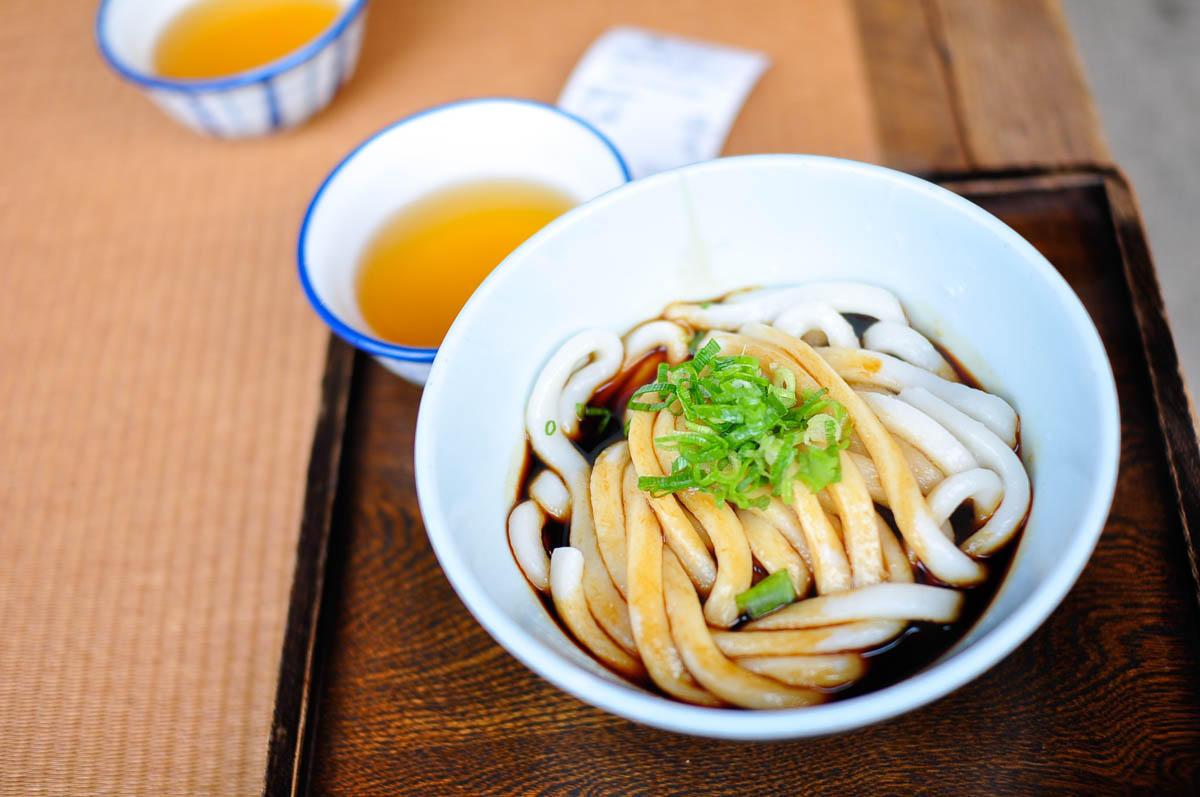 Ise udon. Photo credit: Wikimedia.org
Complete your Nagoya day trips with some local specialties! Satisfy yourself with delicious Ise udon — thick wheat noodles served in a rich sauce made from tamari soy sauce and sweet sake. There are also succulent Ise-Ebi lobsters (Japanese spiny lobsters) for die-hard seafood lovers.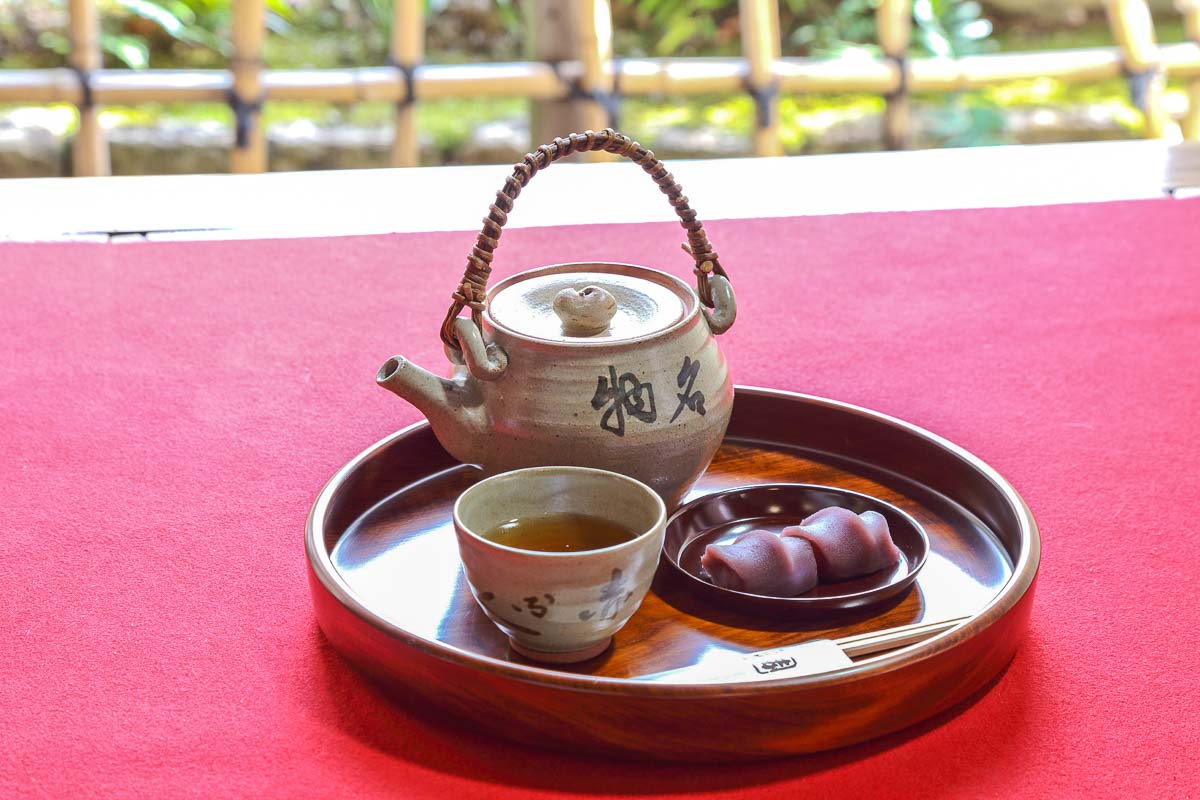 Tea with akafuku mochi. Photo credit: Mie Prefectural Government
Desserts-wise, akafuku mochi is a must-try. This "inside out" confectionery is unique to the region, with smooth red azuki bean paste encasing the soft mochi. It's a simple yet delightful treat that's very popular with Japanese locals.
4) Toba
Hours from Nagoya: 2
Train: Kintetsu Railway Line to Toba Station.
Explore: Toba Aquarium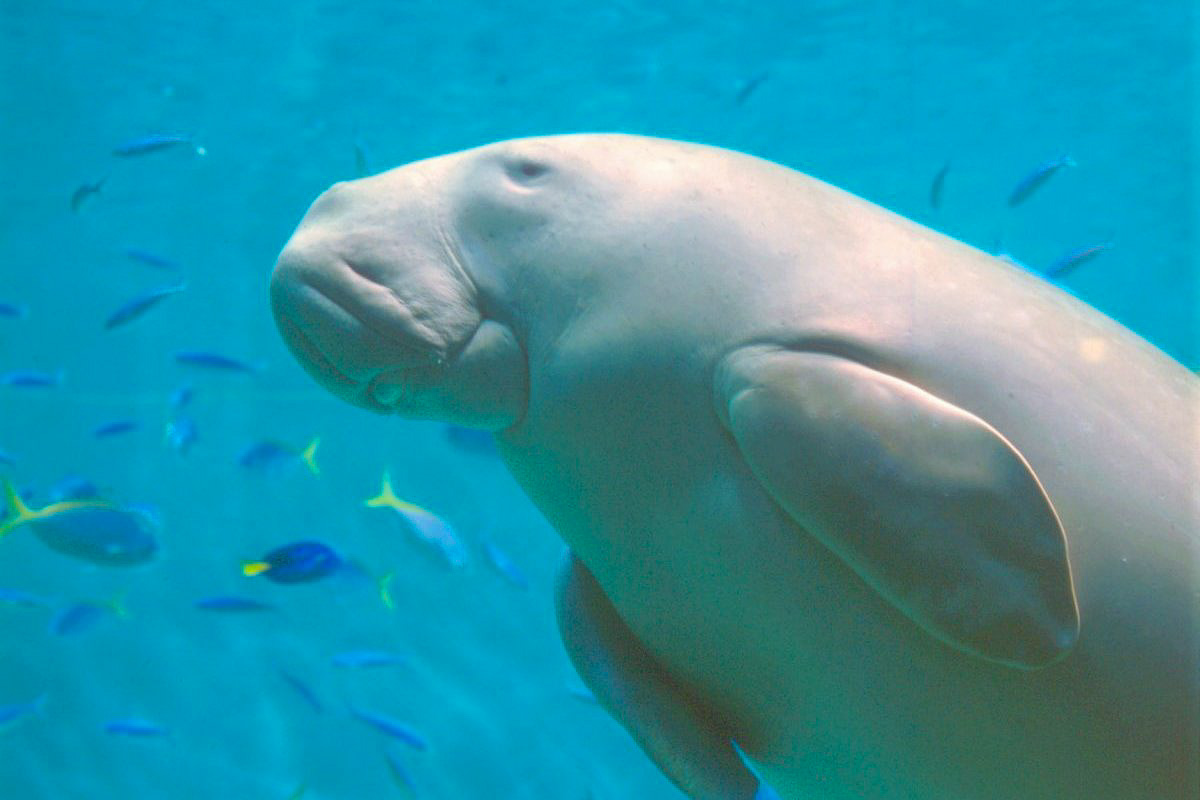 The Toba Aquarium is the only aquarium in Japan where you can see the dugong. Photo credit: Iseshima-kanko.jp
One of the largest aquariums in Japan, the Toba Aquarium houses many different types of sea creatures like sea lions, otters, walruses, as well as animals like fishing cats. It also houses the mysterious dugong — the creature said to inspire mermaid legends!
Entrance Fee: ¥2,500
Opening Hours: Varies
How to get there: From Toba Station, walk for 10 minutes. Alternatively, take Kintetsu-Shima Line to Nakanogo Station, then walk for 2 minutes.
See: The Ama in Action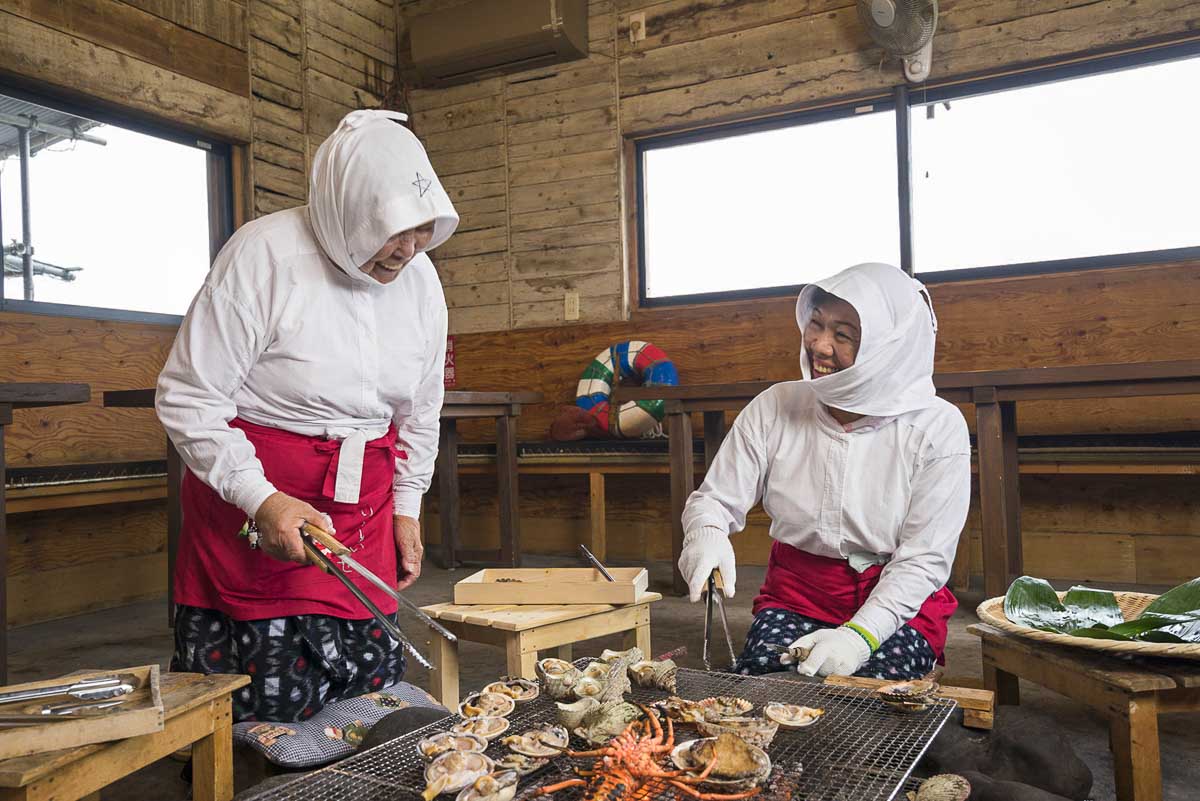 No, they're not just someone's grandmother (though they very well could be). The Ama are Japanese women who free-dive into the sea to collect shellfish like abalone or collect pearls. It's an impressive feat, and a 2000-year-old tradition that's still alive and kicking.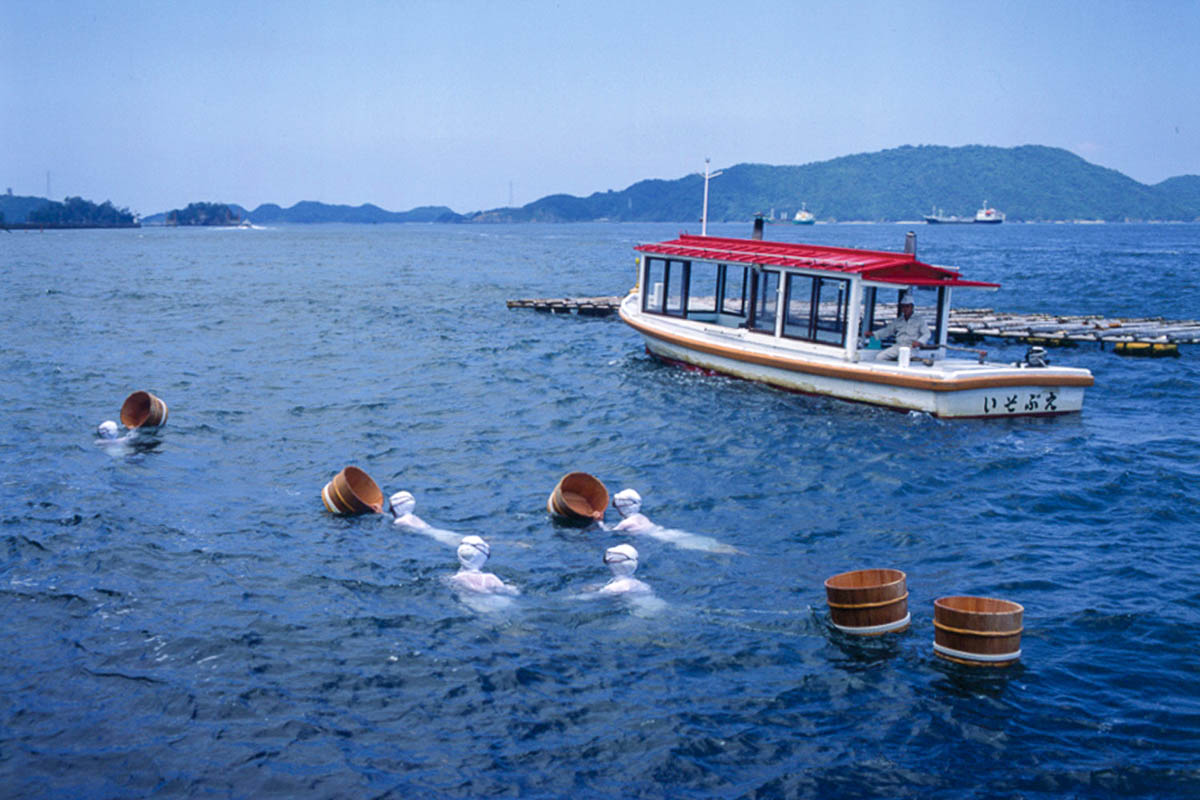 To watch the Ama in action, head to the Mikimoto Pearl Island. The island's museum teaches more about pearl cultivation and the Ama's history. There, you can also watch the ama perform hourly free-dives to harvest oysters and other seafood. There's also a wide variety of lovely pearl jewelry for sale.
Alternatively, you can meet the Ama in person! Hachiman Kamado is a rustic Ama hut turned restaurant. Dine on fresh seafood, cooked by the Ama, and enjoy the priceless experience of getting them to share their cultivation stories. Occasionally, an English translator will be present to answer your questions.
Eat: Fresh All-You-Can-Eat Grilled Oysters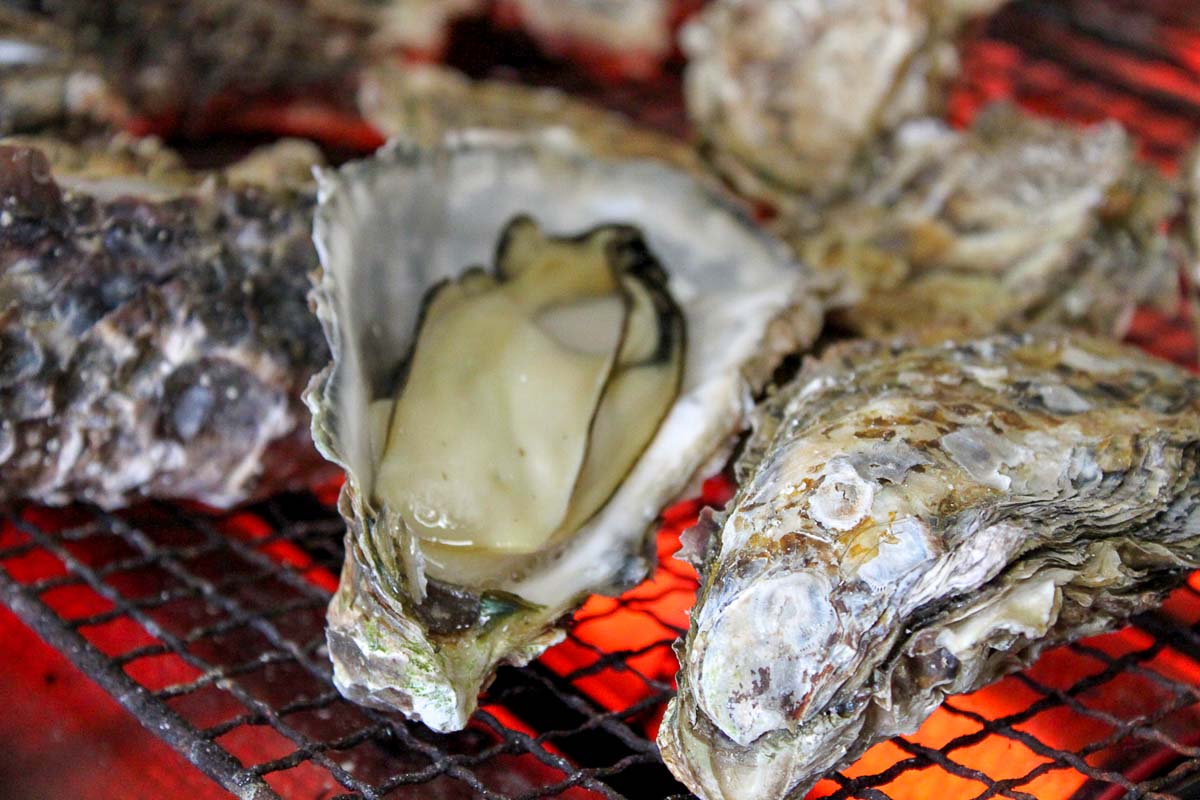 Maruzen Oyster farm offers the ultimate shellfish lover's dream: All-you-can-eat grilled oysters. Although there's a time limit of 80 minutes, you get to dig into as many freshly caught oysters as you wish. You also get to grill it to your preferred doneness. Slurp's up! 😛
Make reservations here.
Cost: ¥2,600/pax
Buffet Timings: 11AM – 12:20PM, 12:40PM – 2PM (weekdays, check here for weekends and public holidays)
Address: 1229-67 Uramurachō Kaki Yoko-machi, Toba, Mie 517-0025, Japan
Photo credits: Mie Prefectural Government
5) Iga and Nabari
Hours from Nagoya: 2 – 3
Train: JR Kansai Line to Iga-Ueno Station (and transit for destinations beyond).
Explore: Iga Ueno Castle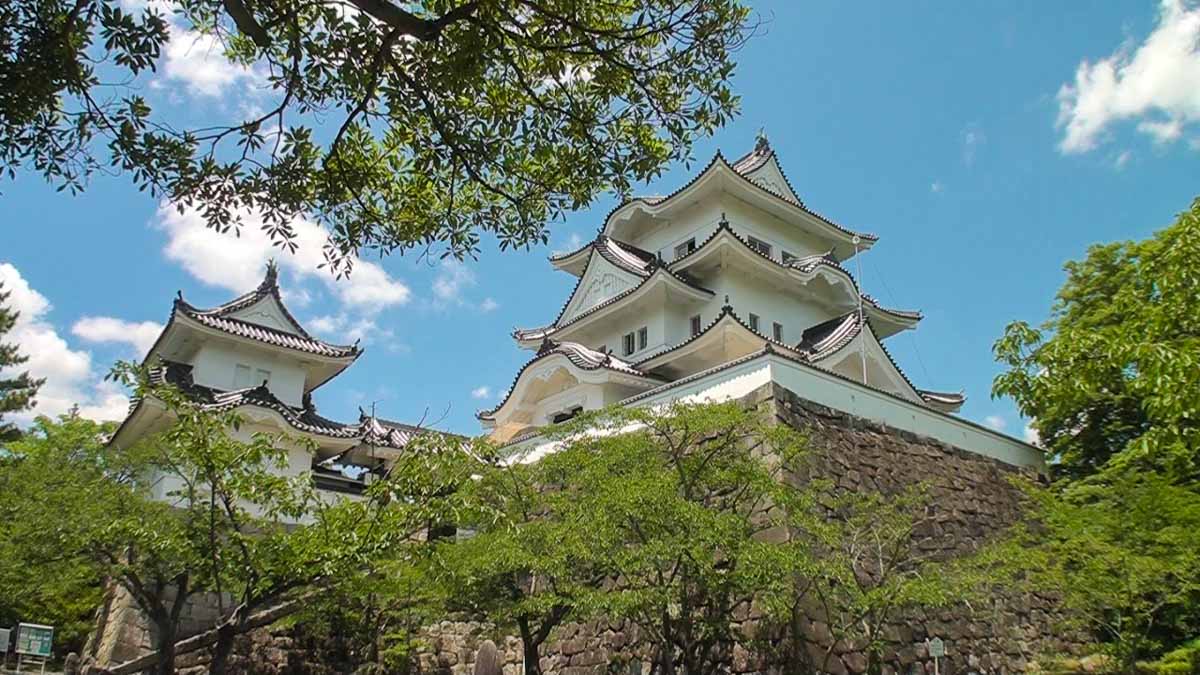 Iga Ueno Castle. Photo credit: Mieinfo.com
With massive stone walls standing 30m tall, the Iga Ueno Castle is a cut above other castles in Japan. Its elegant all-white exterior and beautifully curved roofs earned the nickname of "White Phoenix (Hakuho) castle". Inside the museum, you can learn more about the fascinating Japanese and Samurai history.
Entrance Fee: ¥500
Opening Hours: 9AM – 4:45PM
How to get there: At Iga-Ueno station, take Iga Railway to Uenoshi station. Then, walk 10 minutes.
Do: Experience the Secret Life of Ninja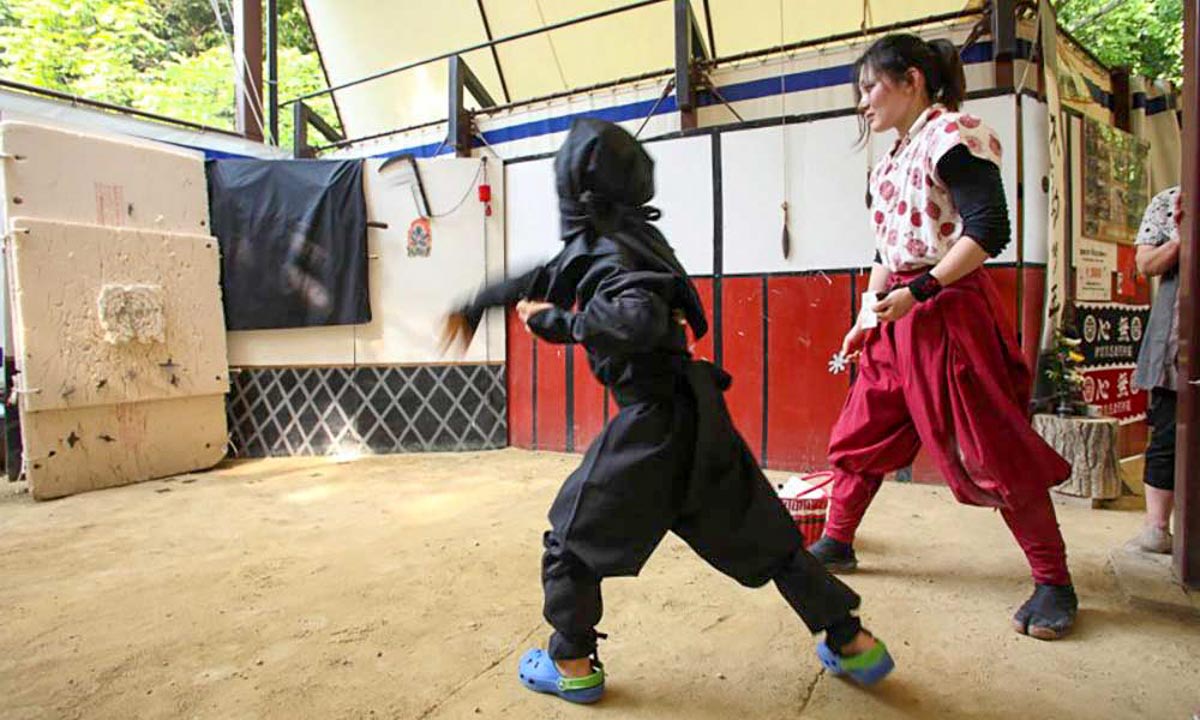 Ninjas-in-training throwing shurikens at a target. Photo credit: Japan-magazine.com
If you've ever had a childhood dream of being a ninja, you're in luck! Iga is the birthplace of Iga-style ninja. Located near the Ueno Castle, the Iga-Ryu Ninja Museum teaches visitors about ninja culture and tradition, from their deception techniques, to secret codes and strategies.
There's also an exciting ninja show that features actual ninja skills and weapons. The most fun part is that you get the chance to throw real shurikens!
Entrance Fee: ¥756 (show costs ¥400, shuriken-throwing costs ¥200)
Opening Hours: 9AM – 5PM (Last entry 4:30PM)
How to get there: At Iga-Ueno station, take the Iga Railway to Uenoshi station. Then, walk ~10 minutes.
See: Akame 48 Waterfalls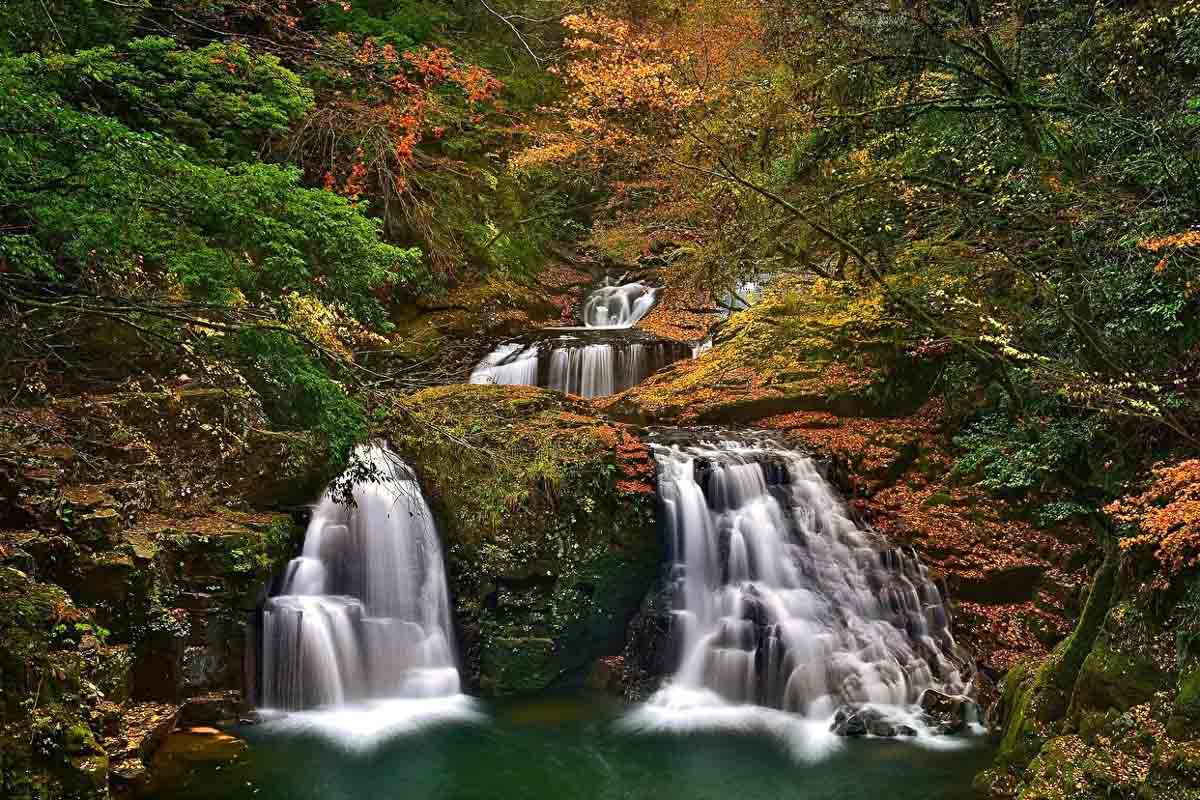 Akame 48 Waterfalls in Nabari. Photo credit: Japanbyjapan.com
The Akame 48 Waterfalls is the perfect respite for outdoorsy adventure-seekers. It's located in Nabari, and takes an extra travelling time of 1.5 hours from Iga. However, the 4km hiking trail is worth the effort. The falls are shrouded in pristine, untouched forests, and houses wildlife such as rare giant salamanders.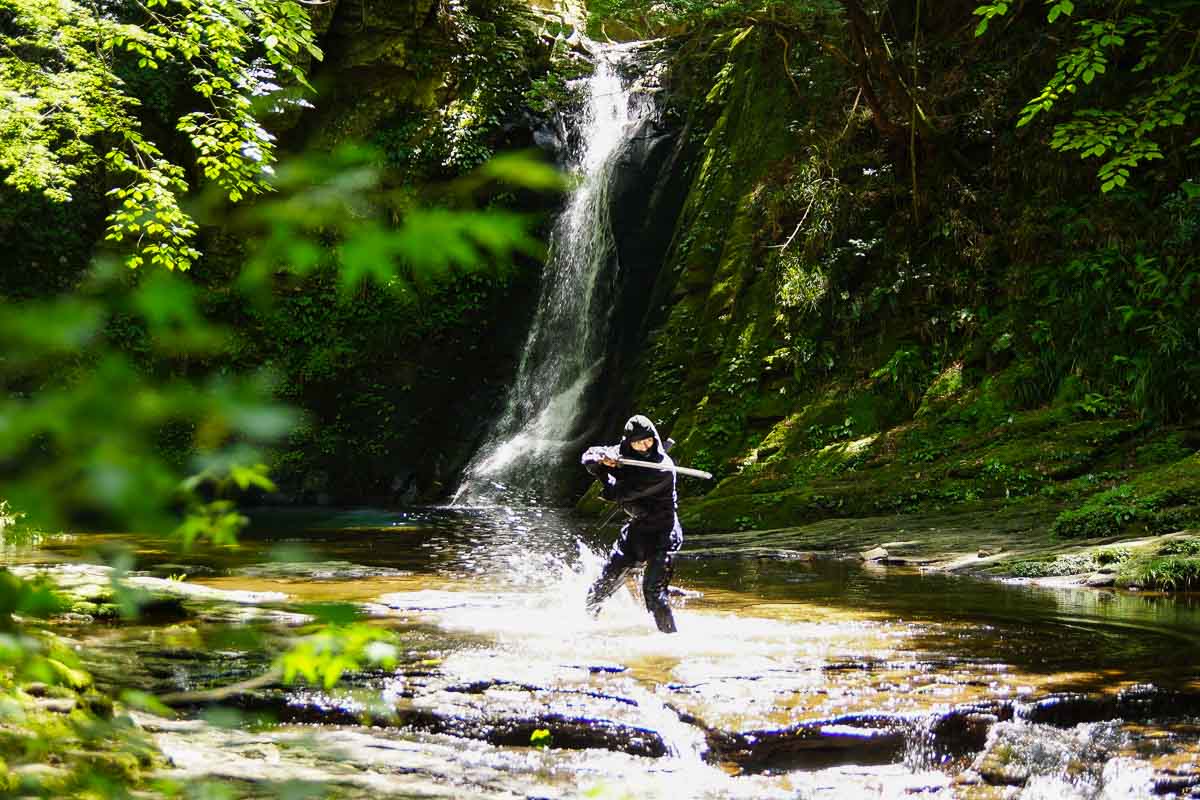 Photo credit: Mie Prefectural Government
Interestingly, the forest was also used by ninjas for their training. Keep your eyes peeled for them!
Entrance Fee: ¥400
Opening Hours: 9AM – 5PM, closes 6PM from Dec – end-Mar
How to get there: From Iga-Ueno Station, take the Iga Line to Iga-Kambe Station. Change to the Kintetsu Line to Akameguchi Station. Then, head to the Akameguchi Ekimae bus stop and take bus no. 11 bound for the falls.
Gifu Prefecture (North of Nagoya)
The Gifu Prefecture is well-known for having many scenic natural environments. It contains famous whimsical attractions, such as Shirakawa-go and Gero Hot Springs. Most travellers usually flock there in the winter, but it's just as beautiful in any other season too.
6) Gero
Hours from Nagoya: 2
Train: JR Central Limited Express Hida to Gero Station.
Do: Soak in Gero Hot Springs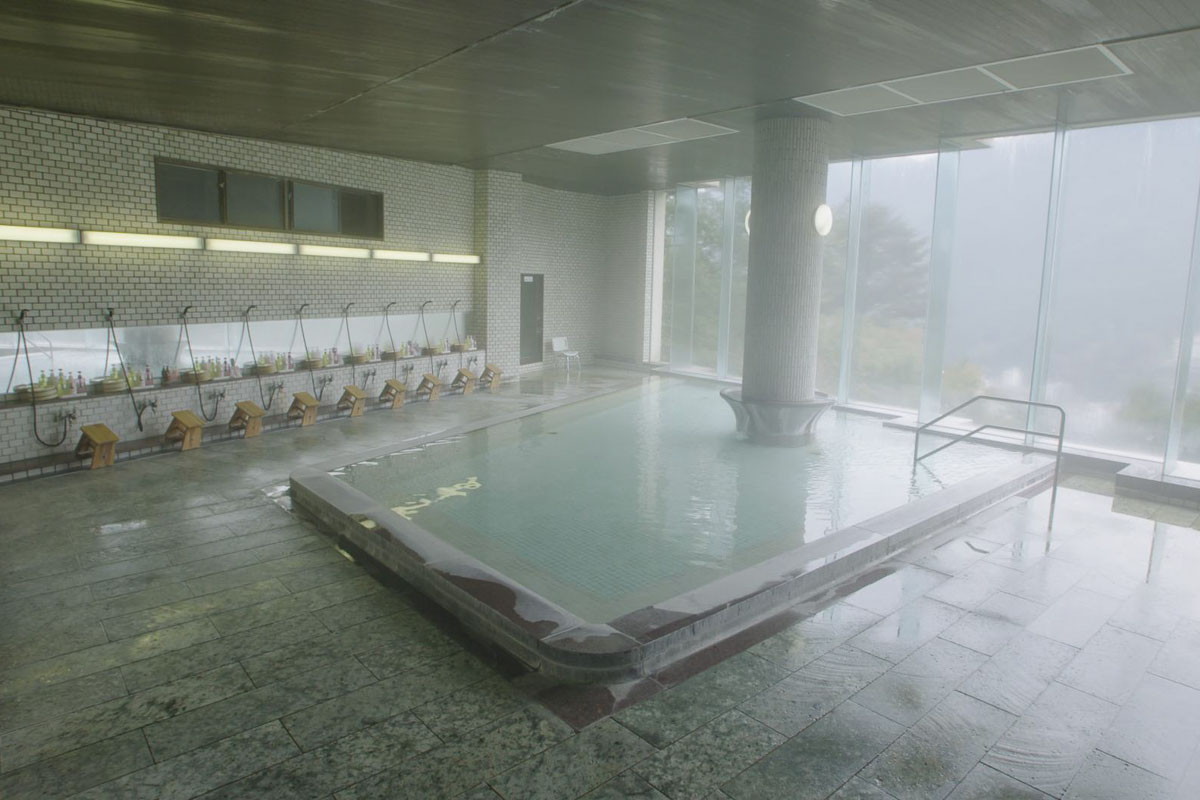 Gero is a popular onsen town that offers exceptionally high-quality hot springs for Japanese locals and travellers alike.
You'll be spoilt for choice with the many onsens and traditional inns (ryokan) scattered all over town! To enjoy multiple onsen experiences, purchase a yumeguri tegata (spa pass) from convenience stores or the tourist office. Each pass costs ¥1,300, and grants you access to three (out of 30) bathhouses.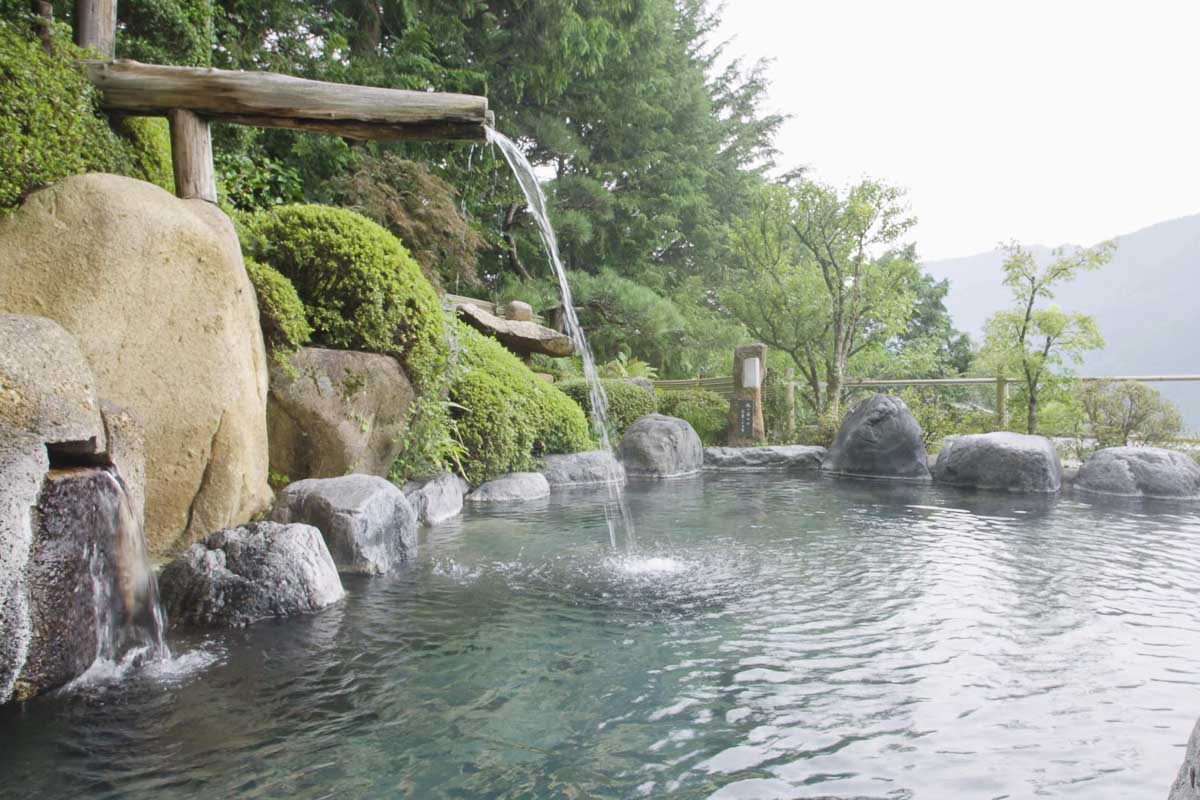 There are also many public onsen footbaths that are free for you to relieve your weary legs and muscles. Do remember to bring your own towels to dry off after!
Photo credits: ©JNTO
Eat: Ayu (Sweetfish)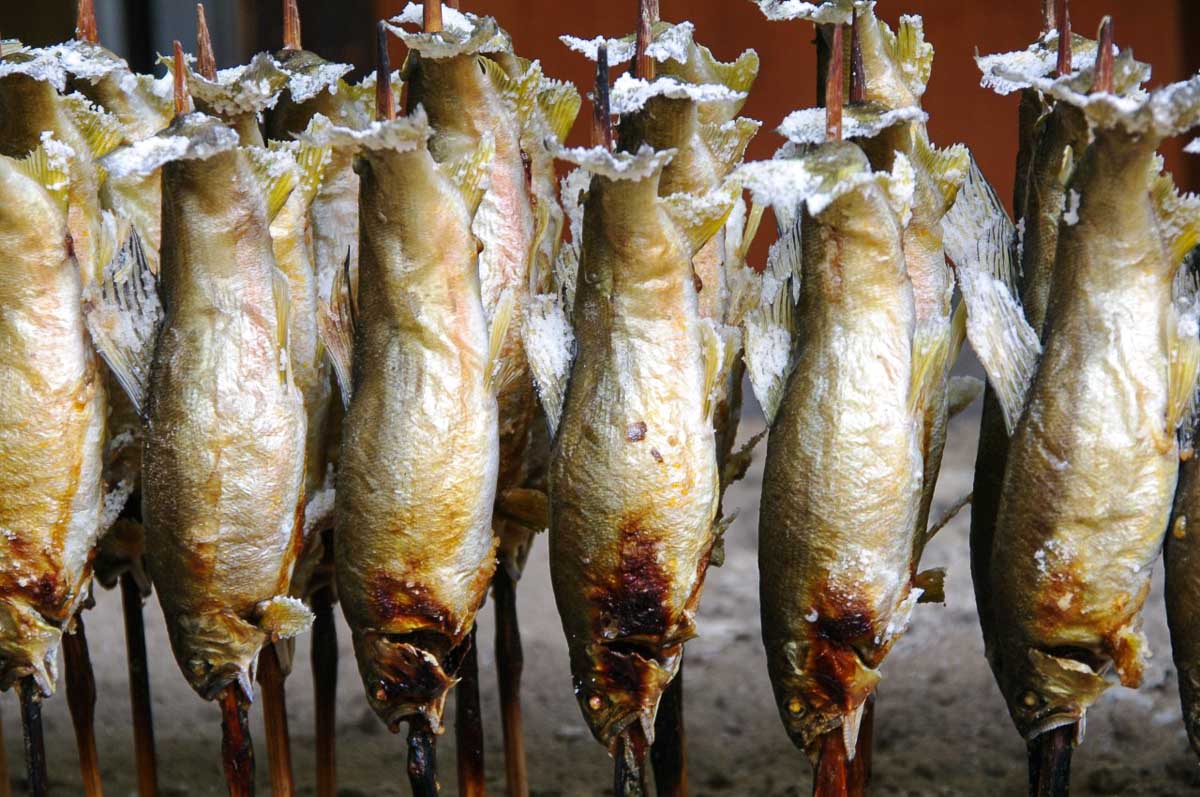 Photo credit: ©Yasufumi Nishi/©JNTO
Ayu (sweetfish) is a popular delicacy in the Gifu prefecture. Ayu is first prepared by being covered in salt, before being roasted over an open flame. The result is a salty, crispy skin that complements the fish's tender and sweet flesh.
One of the best places to have ayu in Gero is at Satoyama Restaurant. Although it's about 30 minutes from the town centre, you get to enjoy the tasty fish right by the picturesque Maze river.
7) Takayama and Around
Hours from Nagoya: 2 – 3
Train: JR Central Limited Express Hida or JR Takayama Main Line to Takayama Station.
Eat: Hida Beef Nigiri Sushi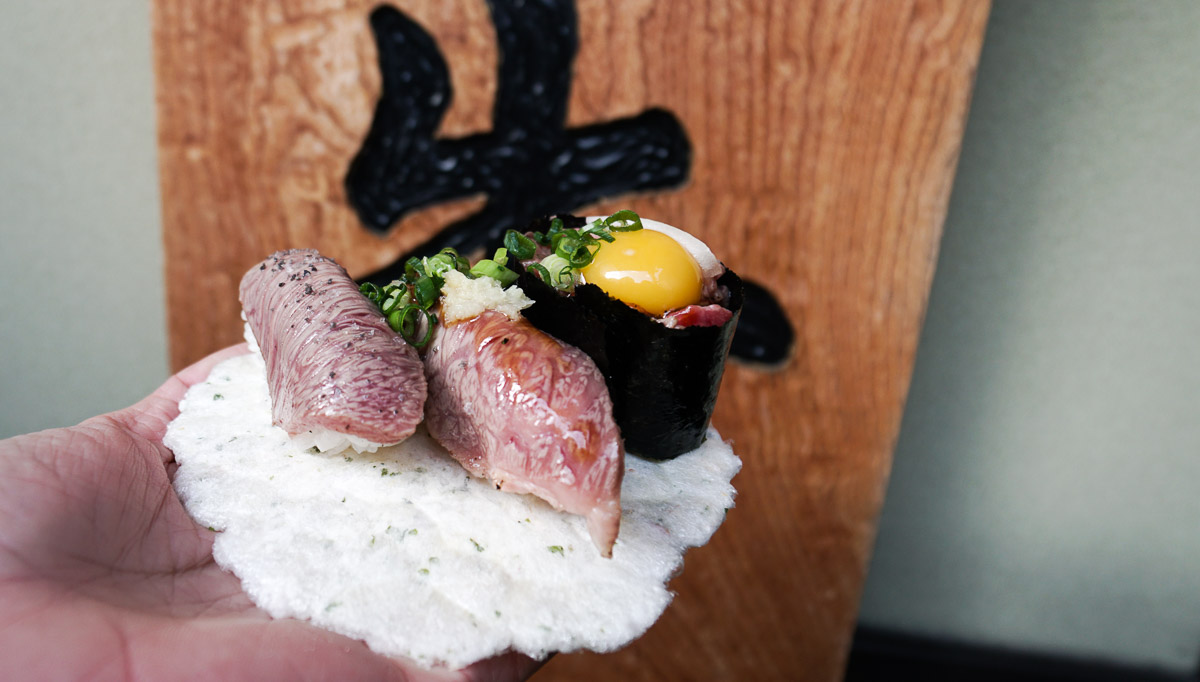 Takayama is well-known for Hida beef and you can find many places selling it all over town. That said, one of the ways to best enjoy this treat is to have it as sushi!
Eateries like Hida Kotte Ushi and Sakaguchiya sell Hida beef nigiri sushi — lightly-blowtorched beef is placed atop sushi rice and served on a crispy rice cracker. It's delicate and delicious, well worth the price and calories!
Cost: ¥500 – ¥900
Do: Shop around the Morning Markets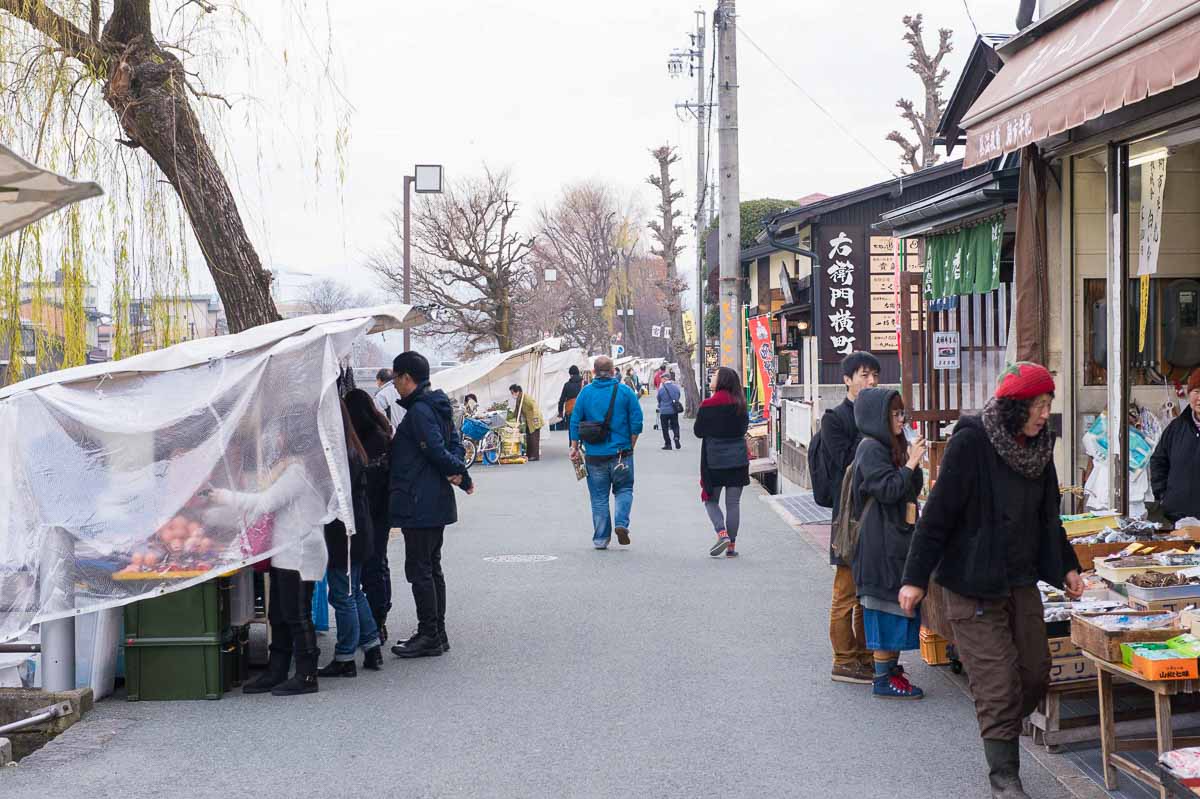 The Takayama Morning Market is one of the biggest in Japan. Open from early morning to midday, the market sprawls over two areas: beside Miyagawa River and in front of the Takayama Jinya (Historical Government House).
The markets are a great place for you to take a leisurely stroll and pick up some fresh produce, dried foods, or traditional snacks like rice crackers to bring home. There are also souvenirs like folk crafts and wasabi chocolate available for sale.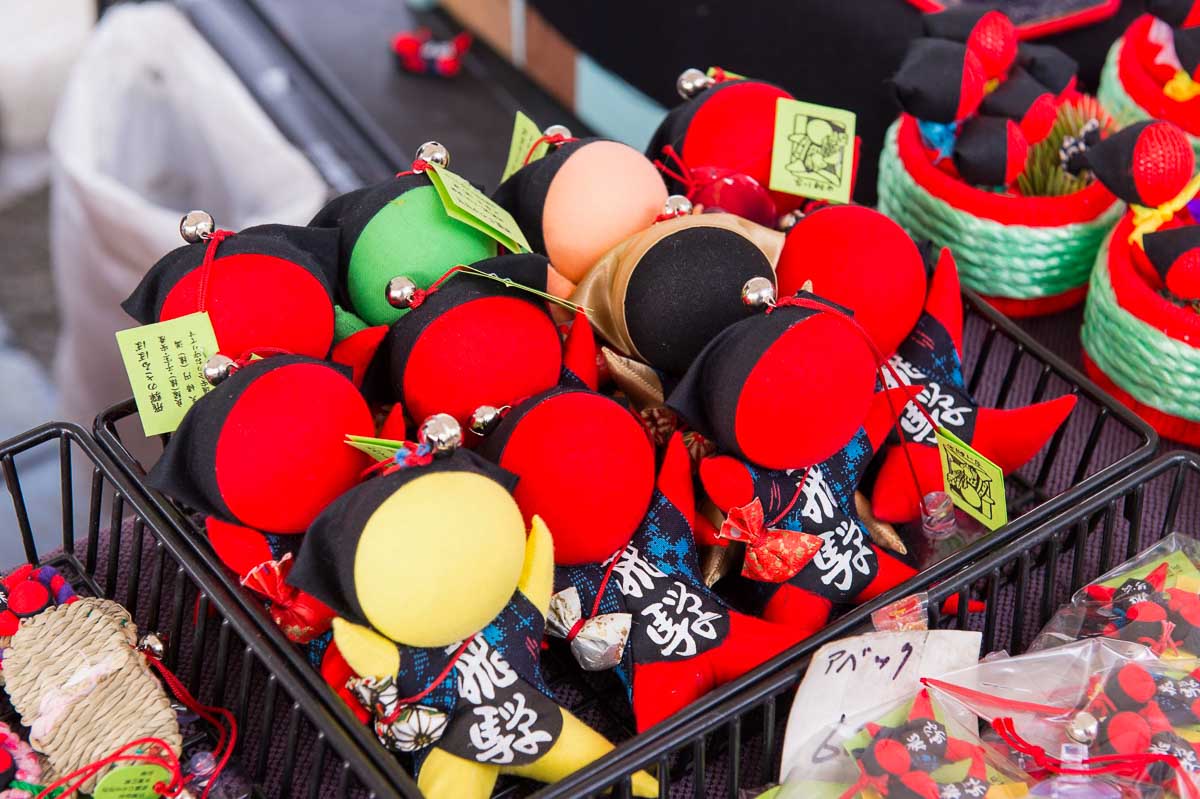 Opening Hours: 7AM – 12PM, opens 8AM from Dec – Mar
How to get there: From Takayama Station, walk for 10 minutes towards Miyagawa River.
Photo credits: ©JNTO
Explore: Shirakawa-go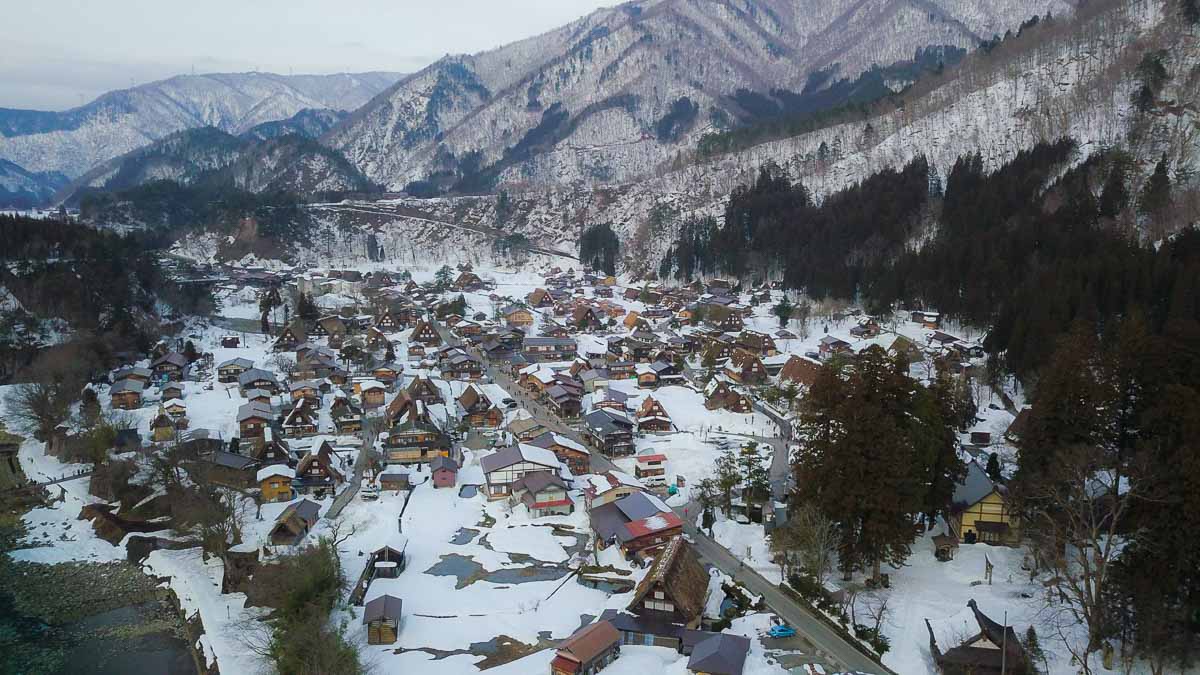 A UNESCO world heritage site, Shirakawa-go is an incredibly scenic mountain village. It's mostly famous for its traditional gassho-zukuri farmhouses, which are built to withstand severe weather.
While Shirakawa-go is breathtakingly beautiful in any season, the best time to visit is during the winter as the village experiences a high level of snowfall. Like a winter wonderland, thick blankets of snow cover the thatched roofs and floor of the village — truly a magical sight to behold.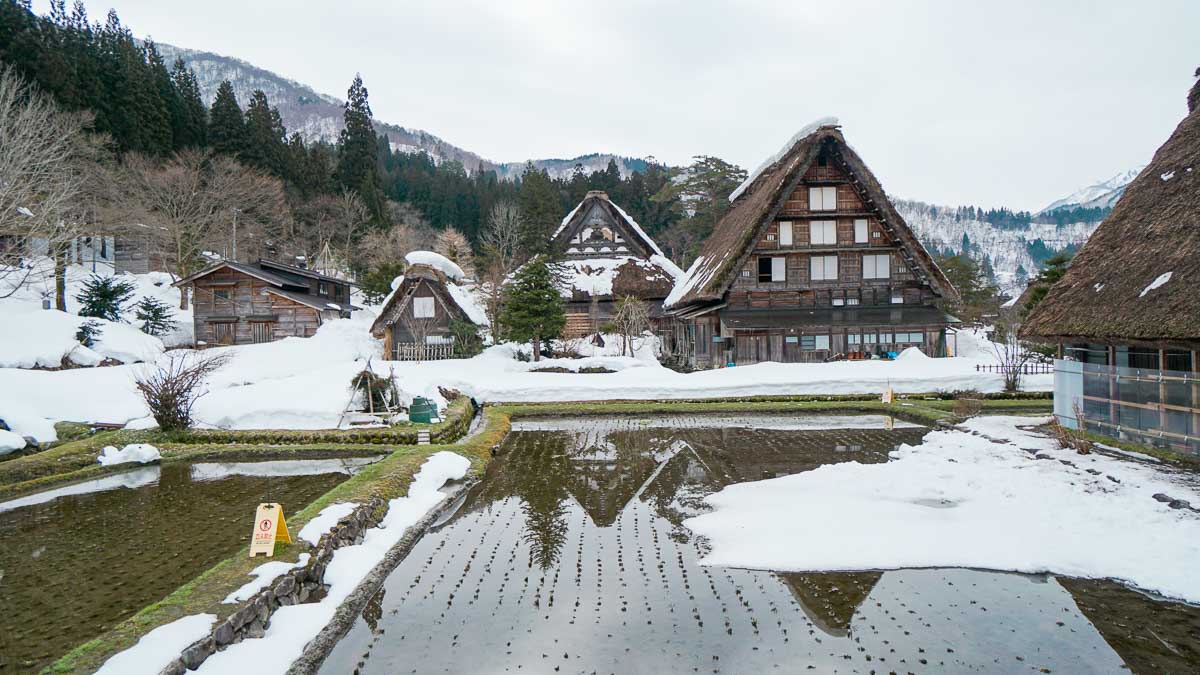 How to get there: From Nagoya, take the Shirakawa-go Express Line bus from Meitetsu Bus Centre. The journey takes three hours, and costs up to ¥4,000 (booking highly recommended).
From Takayama, take a direct bus from Takayama Nohi Bus Station. The journey takes 50 minutes, and costs ¥2,000 – ¥2,600.
Read also: 8-Day Japan Winter Itinerary For Less Than S$1.2k — Fox Village, Snow Monkey Park, Gassho Houses
Exploring Central Japan via Nagoya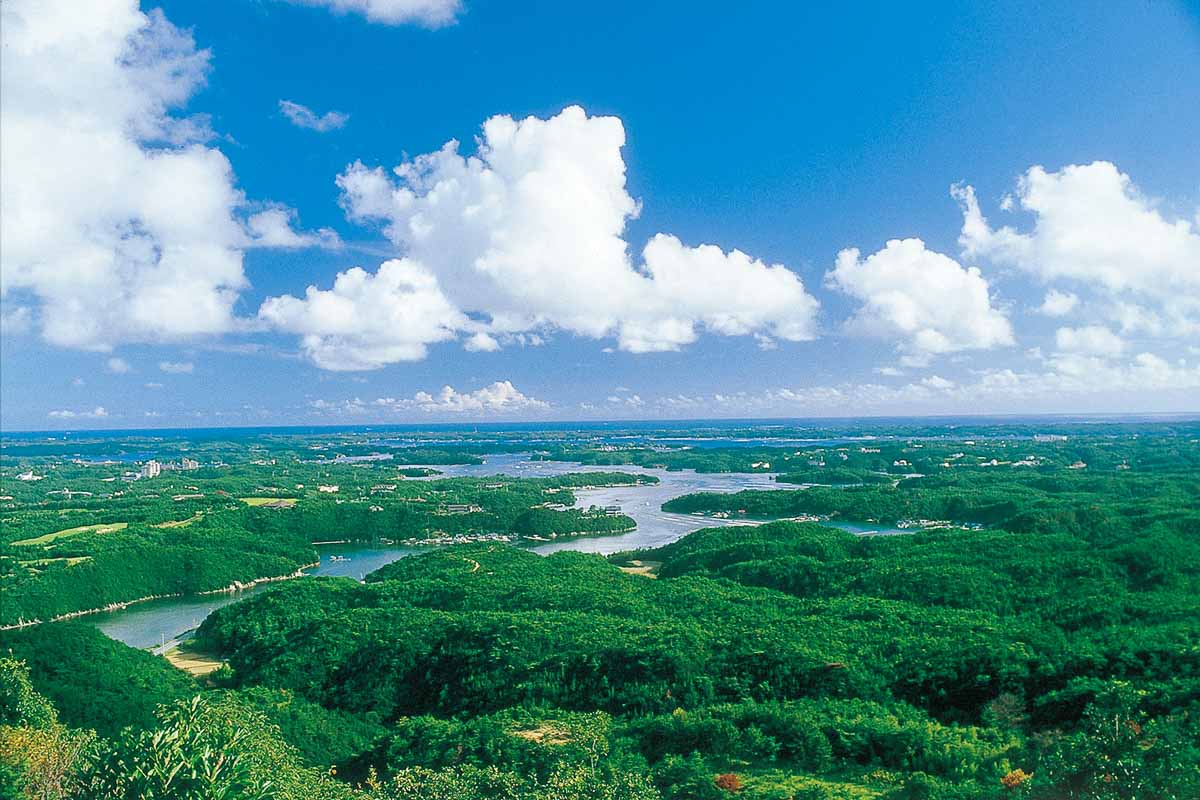 Nagoya may not be as famous as Tokyo or Osaka, but you'd be making a mistake to skip it! The city is a gateway to a treasure trove of lesser-explored gems in Central Japan.
From the premium Matsusaka beef and intriguing Ama in the Mie Prefecture, to the fabulous onsens in Gifu, both the south and north of Nagoya hold plenty of wondrous Japanese cities to explore. These spots make great day trips from Nagoya, as they're easily or reasonably accessible by the Kintetsu Railway Line and JR Line.
The most convenient way to get to Nagoya is to fly direct on Singapore Airlines. Besides daily flights, it also provides one of the shortest flight times from Singapore!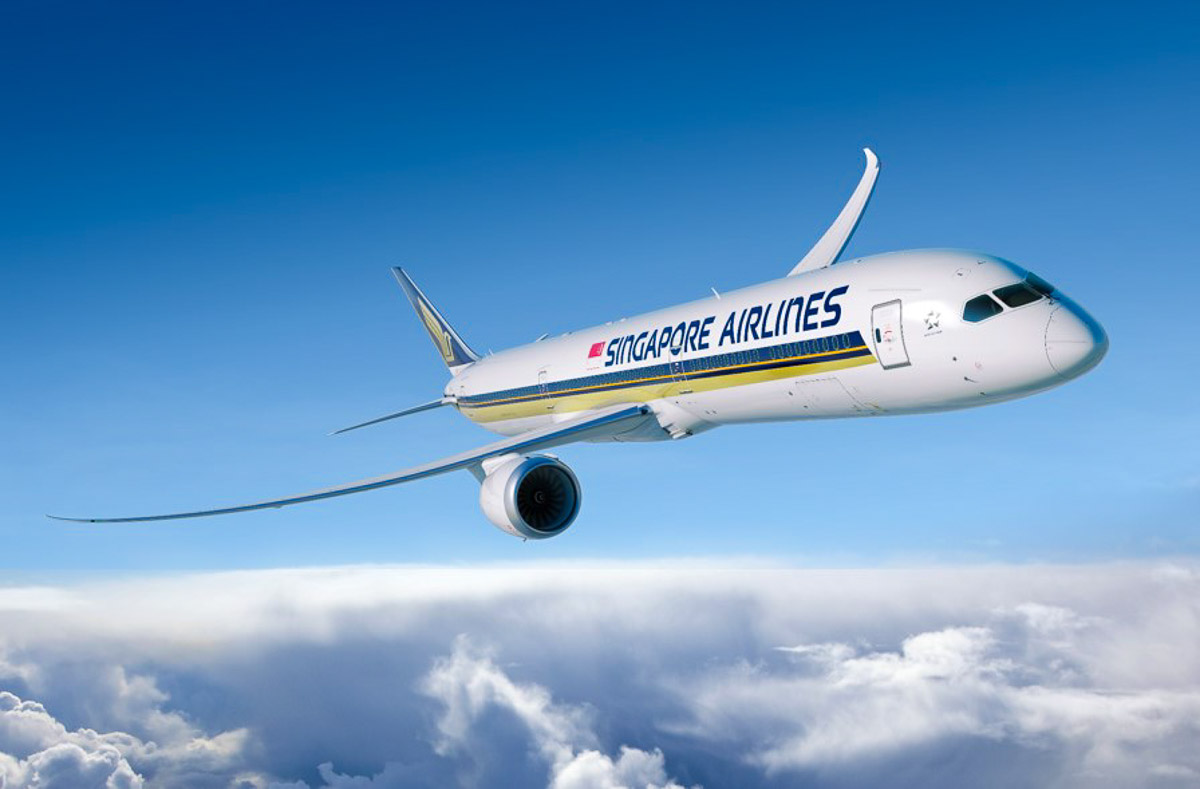 Services to Nagoya on Singapore Airlines operates on the Boeing 787-10 Dreamliner aircraft. Passengers are in for a luxe time as they can enjoy a tranquil in-flight experience with cleaner air.
Singapore Airlines' in-flight entertainment system will also keep you pleasantly occupied. KrisWorld has over 1,800 on-demand entertainment options ranging from blockbuster films to music. Whatever you pick, chances are the flight time to Nagoya isn't enough to cover them all!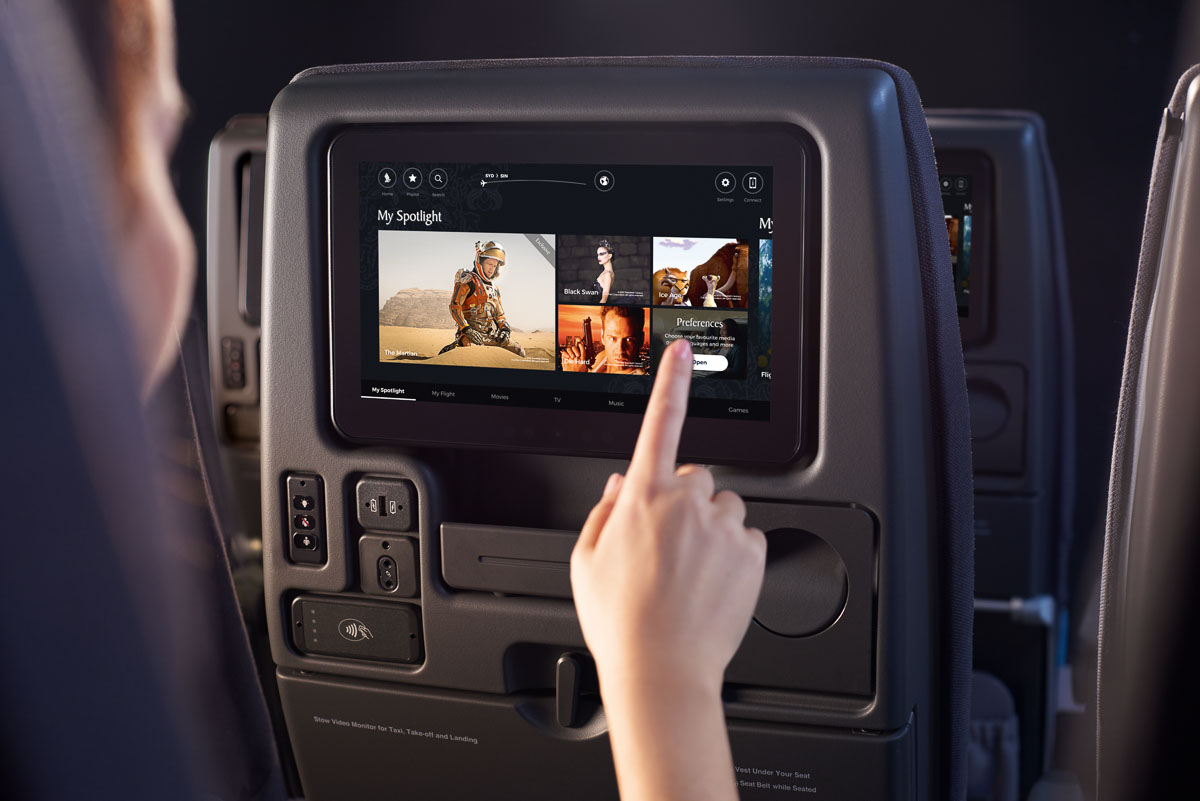 If you think having a world-class flight experience is going to be expensive, we've got news for you! Book your flights with Singapore Airlines before 30th Nov 2019 to enjoy a promotional fare from S$468* for direct flights to Nagoya.
*Valid for selected travel periods between 1 Jan to 31 Mar 2020.
Like the ninjas of Iga, plan and take action quickly if you're into this deal! If not, it might just disappear into the shadows. 🐱‍👤
Featured Image (appearing at the top) by: ©JNTO
Plane & In-flight Entertainment Photo credit: Singapore Airlines
Have you visited any of the locations we mentioned above? Tell us which day trips from Nagoya you enjoyed most in the comments below!
---
Like what you see? Follow us on Facebook, Instagram, and YouTube for more travel updates!
This post was brought to you by Singapore Airlines in collaboration with Japan National Tourism Organization Singapore.