Possibly the most adventurous state in Australia?
Pristine beaches, tropical weather, and gorgeous landscapes don't just make Queensland great for a chill holiday — I mean, have you heard of the crazy rollercoasters in Gold Coast? Or the extreme bungy experience in Cairns?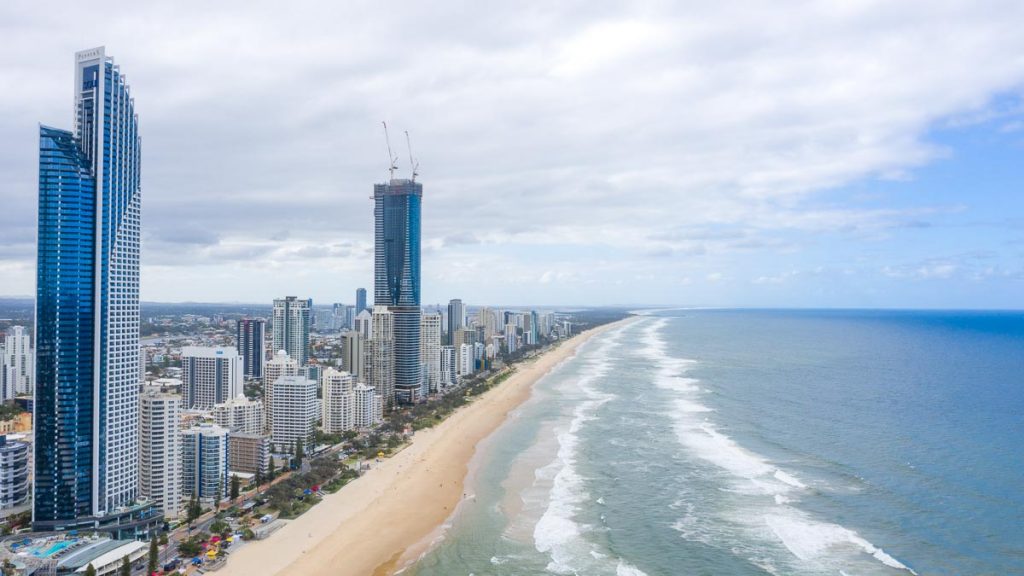 Since quarantine-free travel to Queensland is now possible from Singapore, here are 10 heart-pumping experiences on our Australia travel bucket list.
Read also: Australia Fully Opens to Singaporeans via VTL — Everything You Need to Know
1) Skydiving From Up to 15,000ft (Cairns & Gold Coast)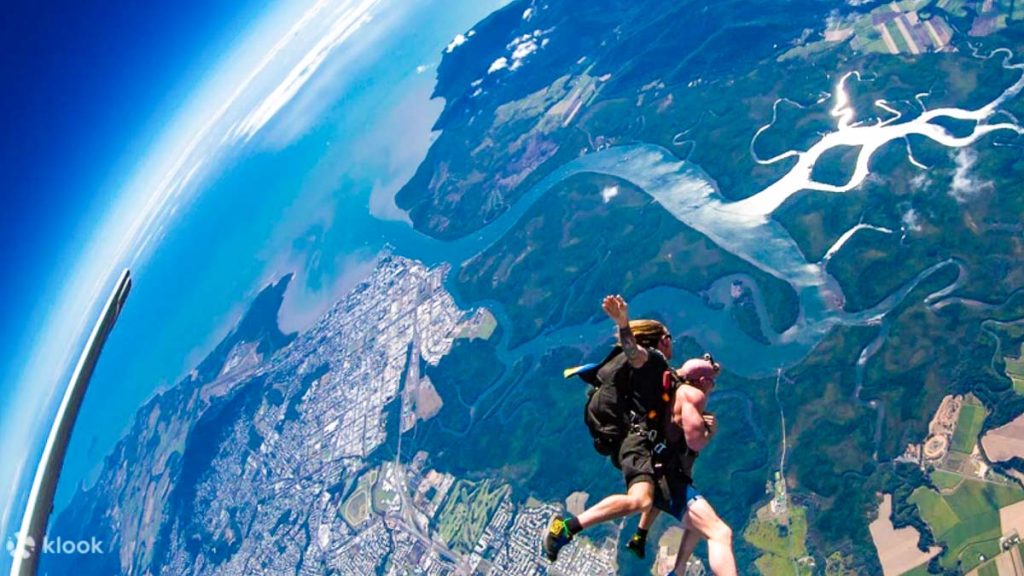 Photo credit: Klook
Arguably one of the best ways to take in Australia's majestic scenery is from up high — specifically from 15,000ft in this exciting skydiving experience from Cairns.
Don't blink as you freefall for 60 seconds, or you'll miss amazing views of the Great Barrier Reef and Trinity Inlet.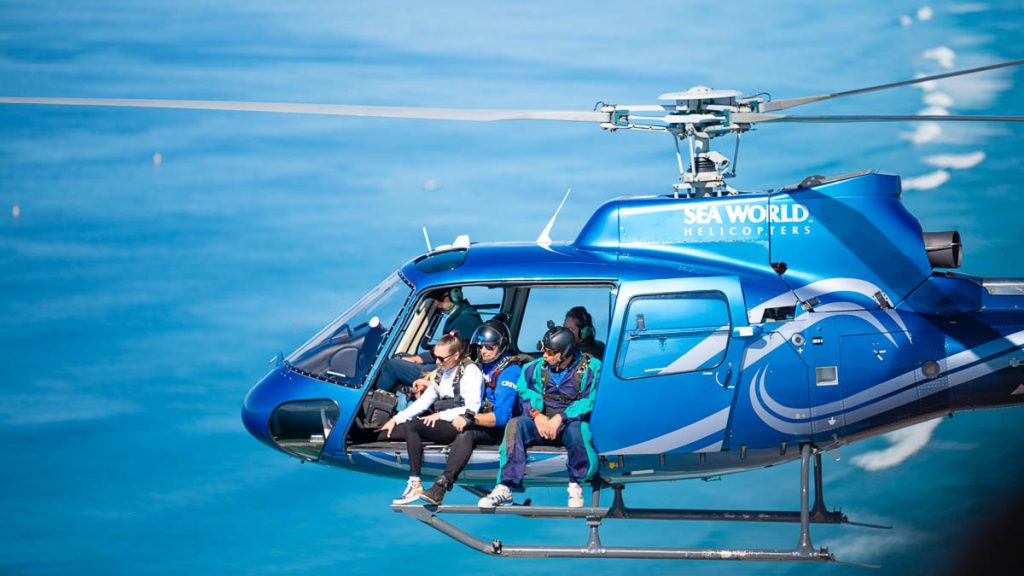 Photo credit: Klook
Or switch things up and try Australia's first helicopter tandem skydive experience 🚁 in Gold Coast. It's hard to explain why but falling from a helicopter will definitely give you that heart-in-your-stomach feeling.
Needless to say, you'll be treated to the iconic views of white, sandy beaches in Surfer's Paradise.
Cairns Skydive Experience
Cost: From S$219.59/adult (Depends on package type)
Meeting point: 52-54 Fearnley Street, Portsmith, Cairns QLD 4870
Heli Tandem Skydive Gold Coast
Cost: From S$586.79/adult
Meeting point: 130 Seaworld Drive, Main Beach, Gold Coast QLD 4217
2) Bungy Jumping With a Twist (Cairns)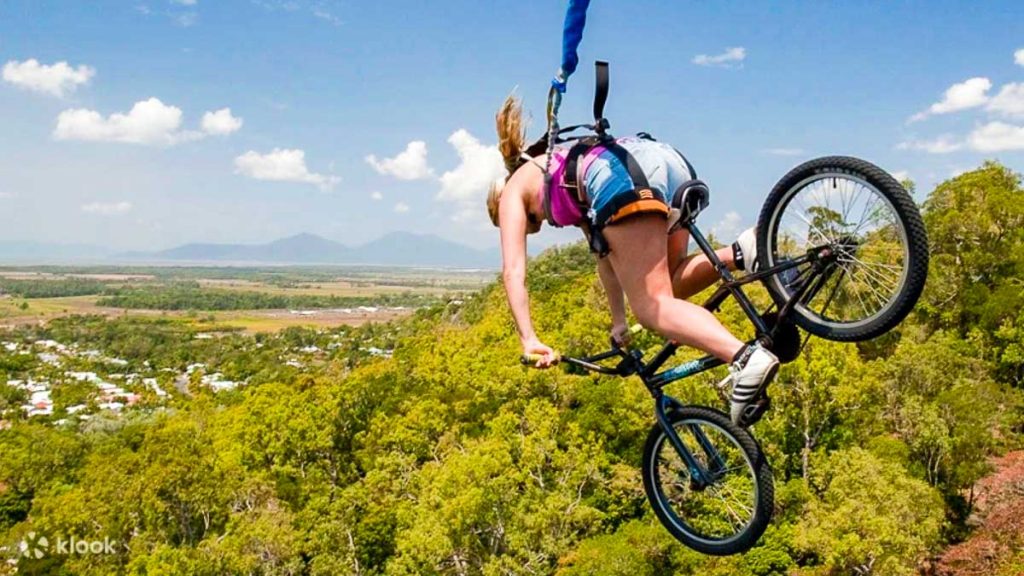 Photo credit: Klook
This experience is a lot closer to the ground but we can't promise it to be less scary. Try bungy jumping 50m-down from the world's first purpose-built Bungy Tower.
Daredevils can fall off Cairns' highest viewing platform over and over again with the BMXtreme Bungy Combo, which combines three jumps in a row to test your limits: regular, full body harness, and BMX — it's the only site in the world that lets you ride a BMX bike off the platform!
Cost: S$309.85/adult
Meeting point: Hotel pickup in Cairns
3) Climbing Iconic Landmarks in the City (Brisbane & Gold Coast)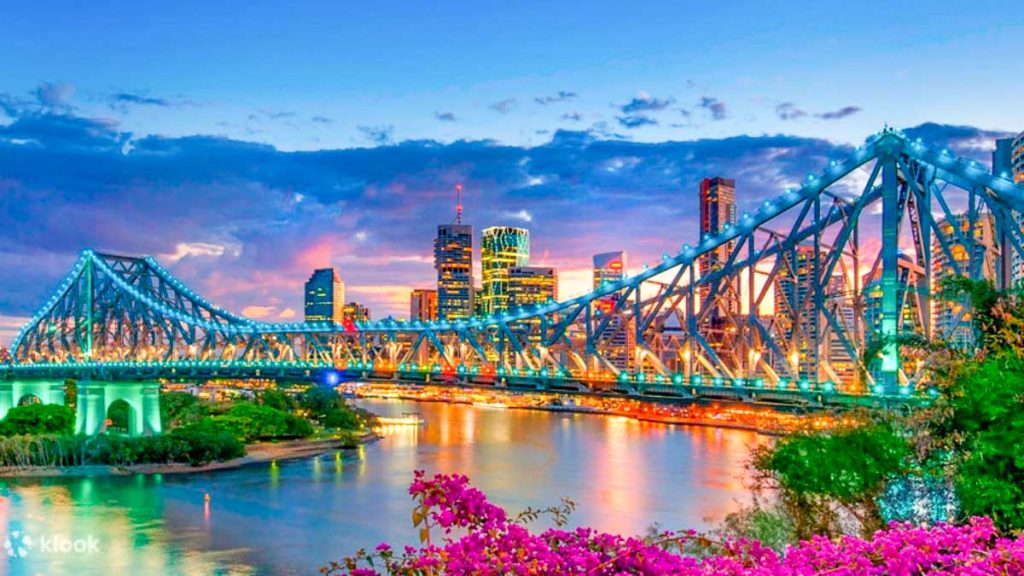 Photo credit: Klook
Explore Queensland's capital city from above as you scale its famous Story Bridge — one of only three bridge climbs in the world.
En route to the top, learn about Brisbane's vibrant culture and history while trying to catch the sunrise or sunset. At night, the bridge also lights up in a myriad of colours.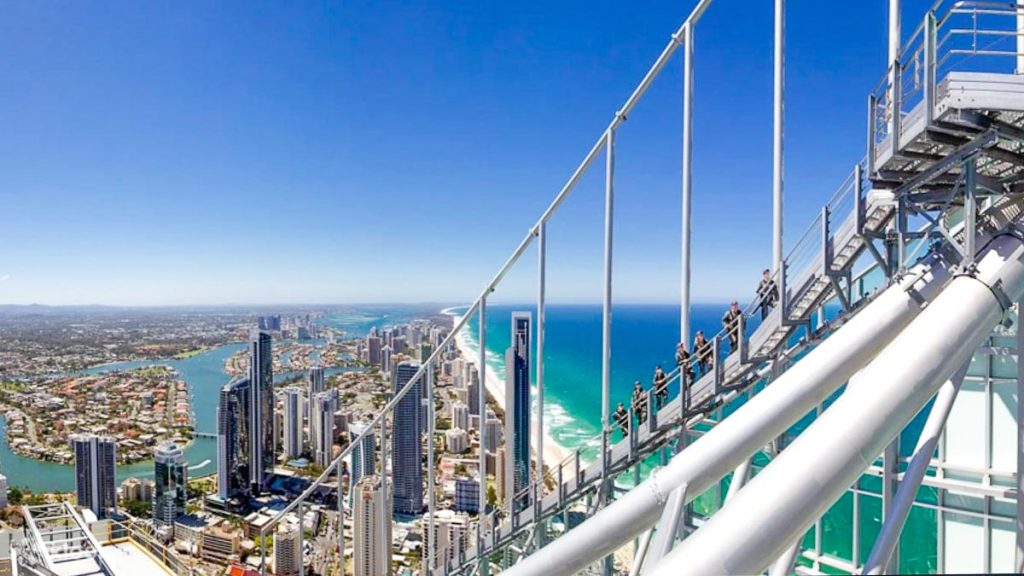 Photo credit: Klook
Or go all in and challenge yourself to the highest external building climb in Australia, Skypoint. Ascend 270m up the Q1 Resort Building in less than 90 minutes to a stunning view of the Gold Coast.
Suitable for all, these activities don't require any prior climbing experience.
Story Bridge Adventure Climb
Cost: S$159/adult
Address: 170 Main Street, Kangaroo Point QLD 4169
SkyPoint Climb
Cost: S$77.05/adult
Address: Level 77, Q1 Building, 3003 Surfers Paradise Boulevard, Surfers Paradise QLD 4217
4) Zipping Over Waters on a High-speed Vessel (Gold Coast)
Ride your very own jet ski across the Gold Coast, no qualification required. You might want to get a raincoat (or a complete change of clothes) because you will most definitely get wet.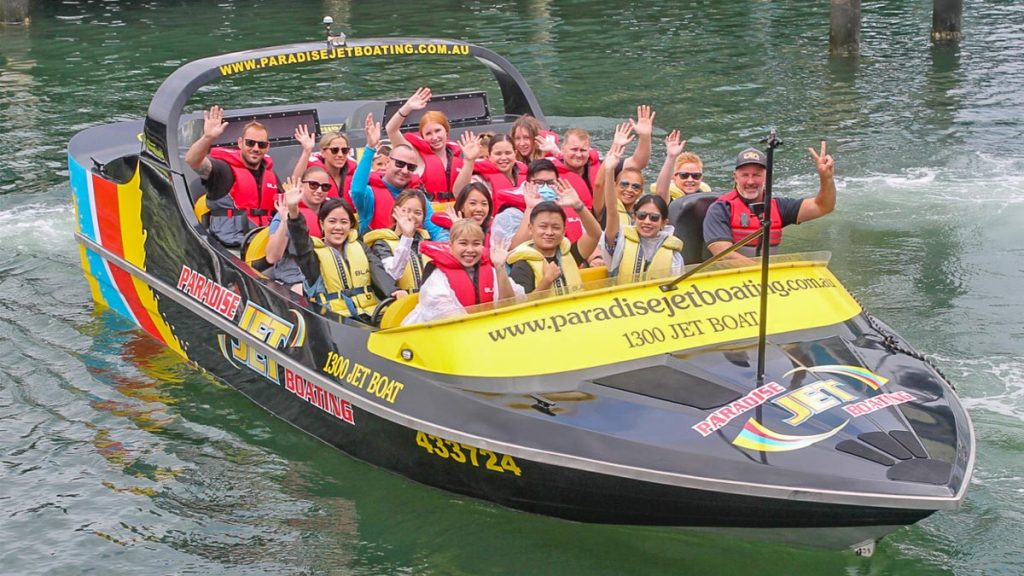 Photo credit: Paradise Jet Boating
Or pass the wheel to the pros and experience a 30/55-minute ride on a jet boat. This ride guarantees huge splashes and exhilarating spins, plus it comes with a sightseeing tour of huge waterfront mansions!
*Pro-tip: Get two free drinks at Fisho's Tavern when you book with Klook.
But of course, there's also the option of going for both activities and more — with Klook's Gold Coast Pass! It gives you entry to multiple experiences at a discounted rate and is valid for six months so you'll have the flexibility to plan your itinerary 😎
Jet Ski Safari Experience
Cost: From S$210.09/jet ski (Max two pax)
Meeting point: 60/70 Seaworld Drive, Main Beach QLD 4217
Jet Boat Ride
Cost: From S$59.05/adult
Meeting point: Shop 7B, Mariners Cove Marina, Seaworld Drive, Main Beach QLD 4217
5) Sliding Into the Great Barrier Reef (Cairns)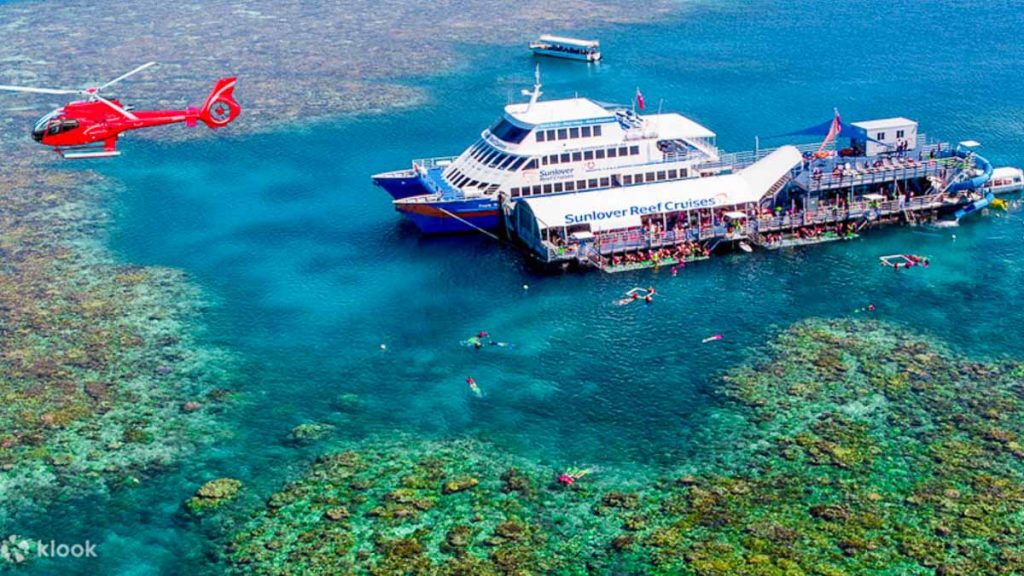 Photo credit: Klook
Snorkelling or diving are one of the many ways to explore the Great Barrier Reef. But ever tried sliding into it?
Atop the Sunlover cruise boat is the only theme park water slide on the reef, where you can plunge down and swim freely in the open blue waters.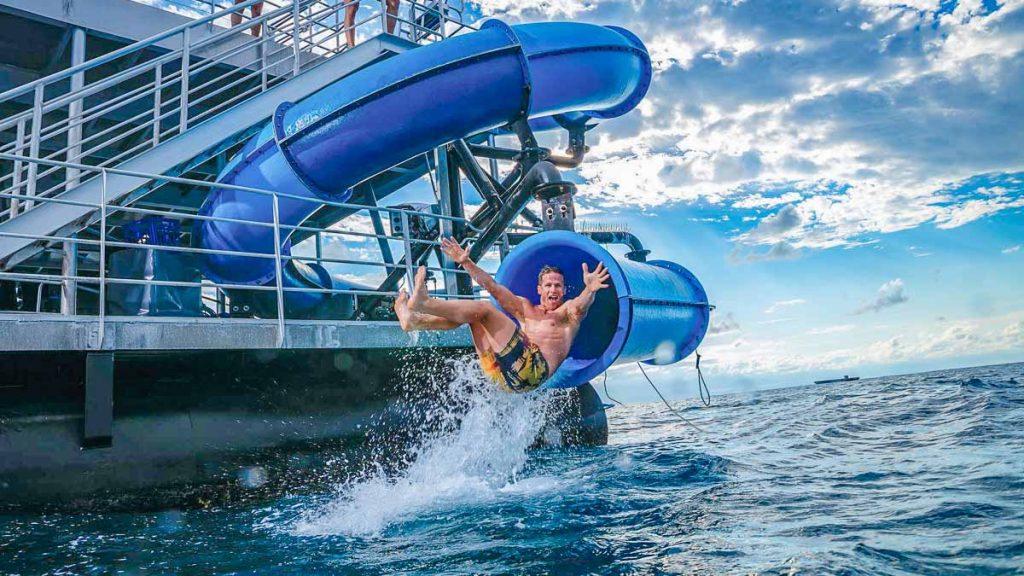 Photo credit: @SunloverReefCruises via Facebook
If you prefer not to get wet, take a glass-bottom boat tour or hop on a pontoon with an underwater observatory to view marine life from above. Opt for the tour package and you'll even get a chance to take a 10-minute helicopter ride for a panoramic view of the ocean!
Cost: From S$356.25/adult
Meeting point: 1 Spence Street, Cairns QLD 4870
Read also: 7 Epic Ways to Experience the Best of the Great Barrier Reef & Why You Should Visit
6) Riding on Record-breaking Rollercoasters (Gold Coast)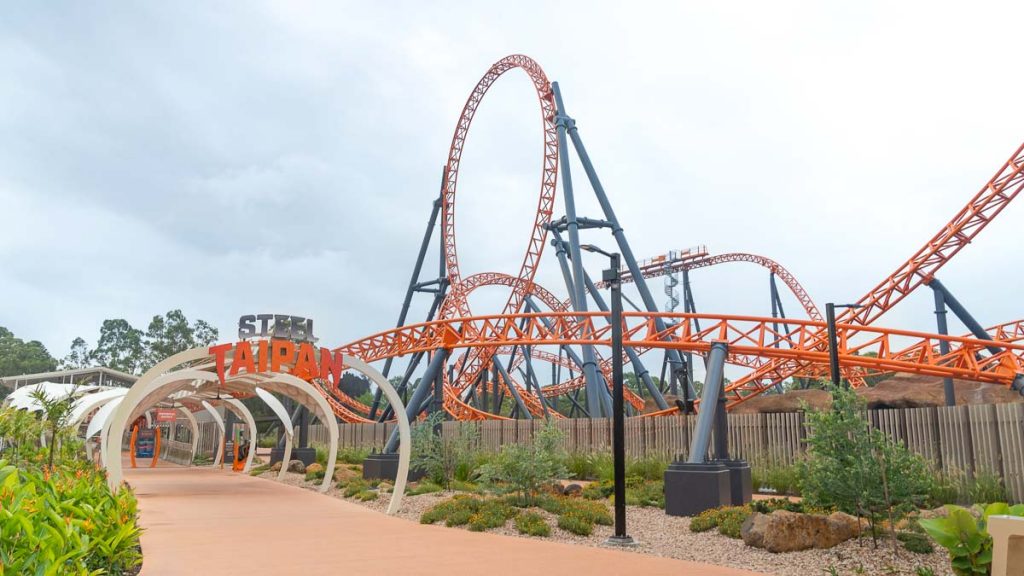 Theme parks are an essential experience when it comes to visiting Queensland.
Home to record-breaking rides, Dreamworld's newest addition Steel Taipan is the first triple launch coaster in the Southern Hemisphere. It features three launches throughout the 1.2km ride, going up to a top speed of 105km per hour with multiple twists and turns.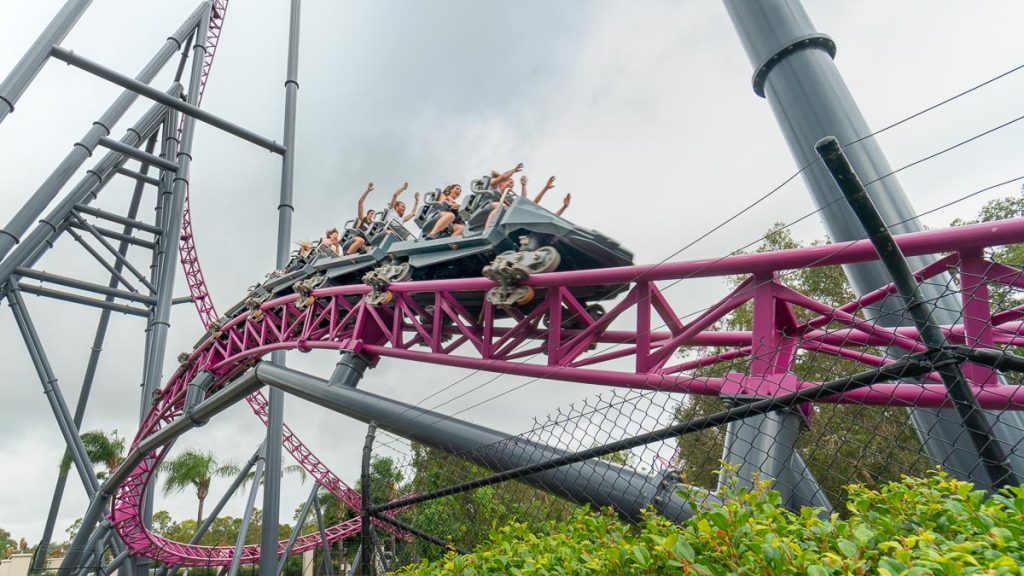 Then there's the DC Rivals HyperCoaster at Movie World, best known for being the longest, fastest, and tallest hypercoaster in the Southern Hemisphere. At 1.4km-long and travelling up to 115km per hour, you won't even see the 89-degree drop coming.
Besides possibly giving you a heart attack, another thing that these two coasters have in common are interesting seats at the back — spinning for the former and backward for the latter.
*Pro-tip: Get the multi-day pass from Klook and save a few bucks for unlimited entry to other iconic attractions too such as Sea World, Wet n' Wild, and Paradise Country.
Dreamworld
Entrance fee: From S$99.29/adult
Opening hours: 10AM – 5PM (Varies according to peak season on weekdays)
Address: Dreamworld Parkway, Coomera QLD 4209
Warner Bros. Movie World
Entrance fee: From S$159.45/adult
Opening hours: 9:30AM – 5PM (Attractions open at 10AM)
Address: Pacific Motorway, Oxenford, Gold Coast QLD 4210
7) Chasing Waterfalls and Scrambling Over Rocks (Cairns)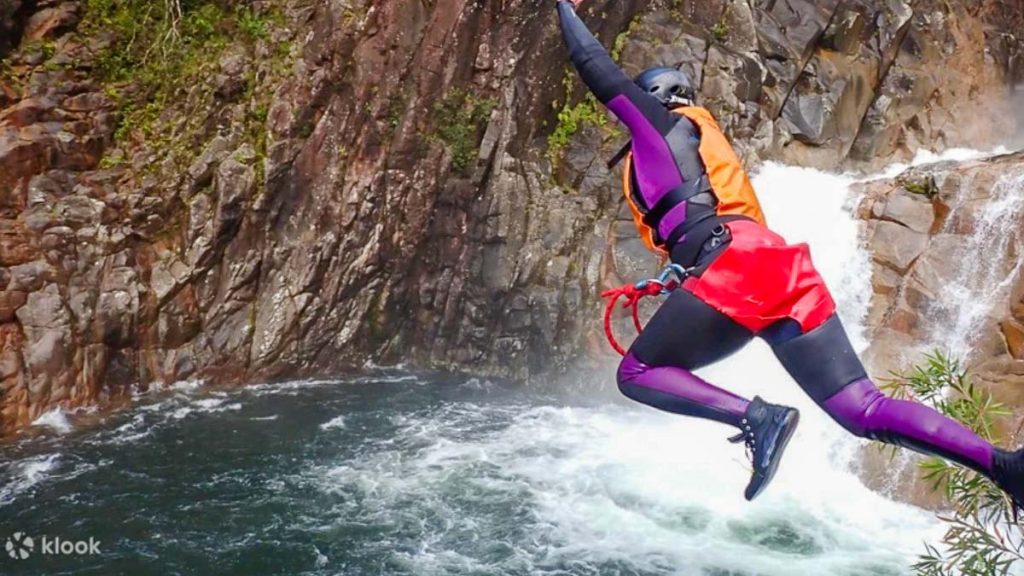 Photo credit: Klook
Don't go chasing waterfalls… unless it's this one 😉.
Abseil, zipline, slide, and jump nearby waterfalls and into natural pools at the Behana Canyon. Along the way, scramble over volcanic rock formations and jump off rocks up to 12m high!
Whether it's your first or 10th time, this outdoor adventure is sure to get your adrenaline rushing.
Cost: S$184.49/adult (guide included)
Meeting point: 58 Grafton Street, Cairns QLD 4870
8) Hopping on a Scenic Hot Air Balloon Ride (Brisbane, Gold Coast, & Cairns)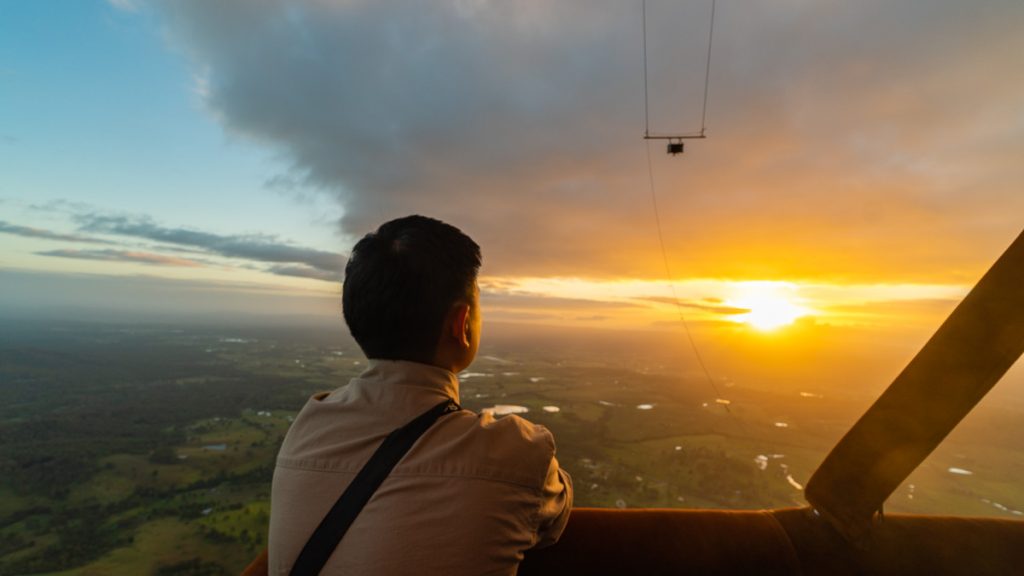 Voluntarily hopping into a basket to be lifted a thousand feet off the ground and letting the wind take you wherever — if that sounds crazy, that's exactly what a hot air balloon ride entails.
But it also promises a gorgeous sunrise over the horizon and a bird's eye view of Queensland's beautiful scenery.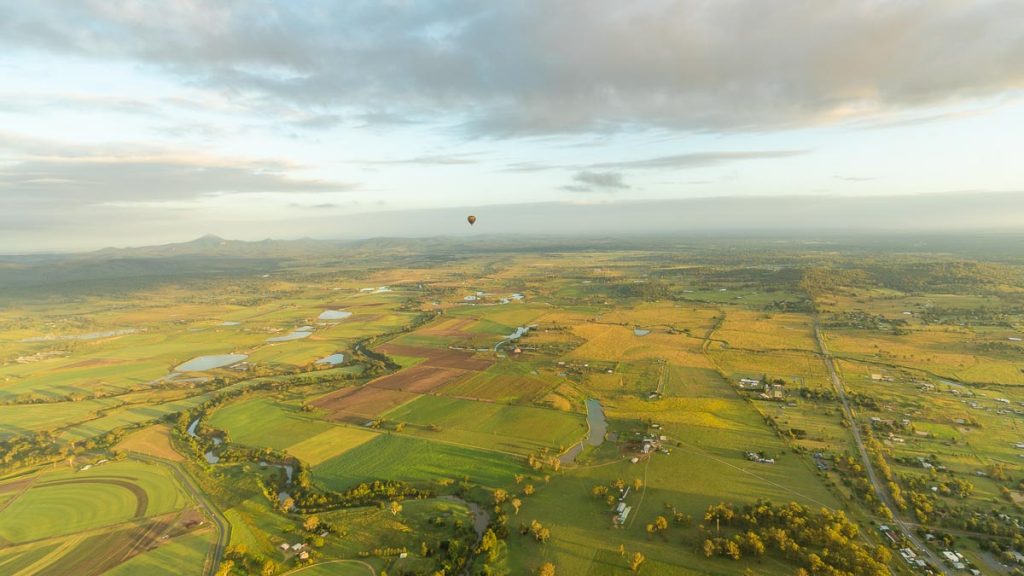 As you float on air (literally) over the vast countryside, keep your eyes peeled for a kangaroo or two in the wild. At the end of the trip, reward yourself with an add-on package of delicious breakfast and wine 🥂.
*Pro-tip: Bring a strap along for your phone or camera as you wouldn't want to drop them while in the air.
Greater Brisbane Scenic Hot Air Balloon Flight
Cost: S$350.15/adult
Meeting point: 14 Queen Victoria Parade, Ipswich QLD 4305
Hot Air Balloon Experience in Gold Coast
Cost: S$259.10/adult
Meeting point: Hotel pickup in Gold Coast
Hot Air Balloon Experience in Cairns
Cost: S$294.89/adult
Meeting point: Hotel pickup in Cairns
9) Getting Up Close and Personal with Crocodiles (Sunshine Coast)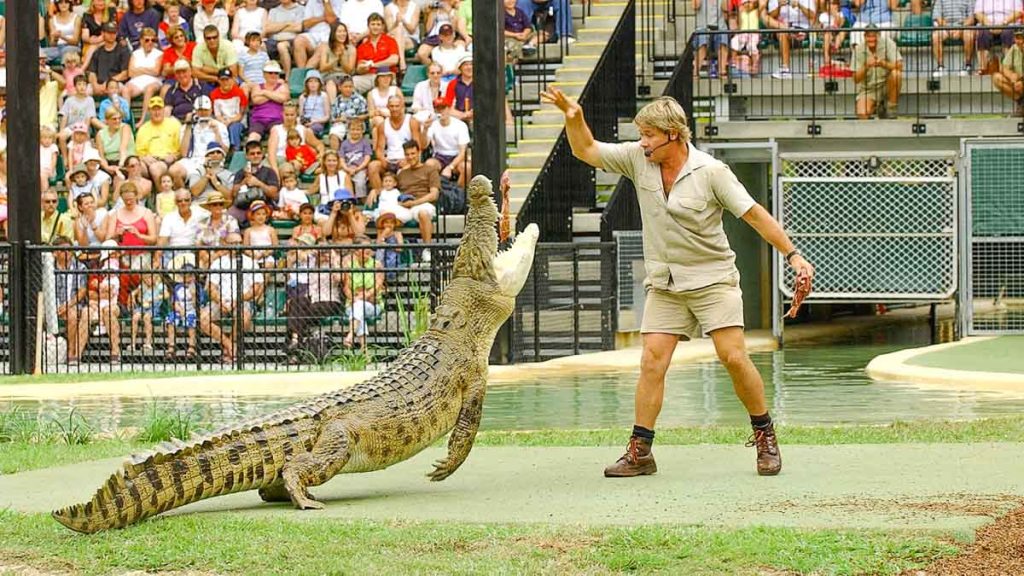 Photo credit: @AustraliaZoo via Facebook
Just an hour's drive from Brisbane, Australia Zoo is a 700-acre zoo situated on Queensland's Sunshine Coast. It's also known as Home of the Crocodile Hunter, made famous by Australian wildlife conservationist and television personality Steve Irwin.
As its name suggests, expect to see plenty of crocodiles here, with the main attraction being the Wildlife Warriors Show — where you'll get front row seats to a crocodile feeding!
*Pro-tip: Remember to take note of the show timings before you start exploring!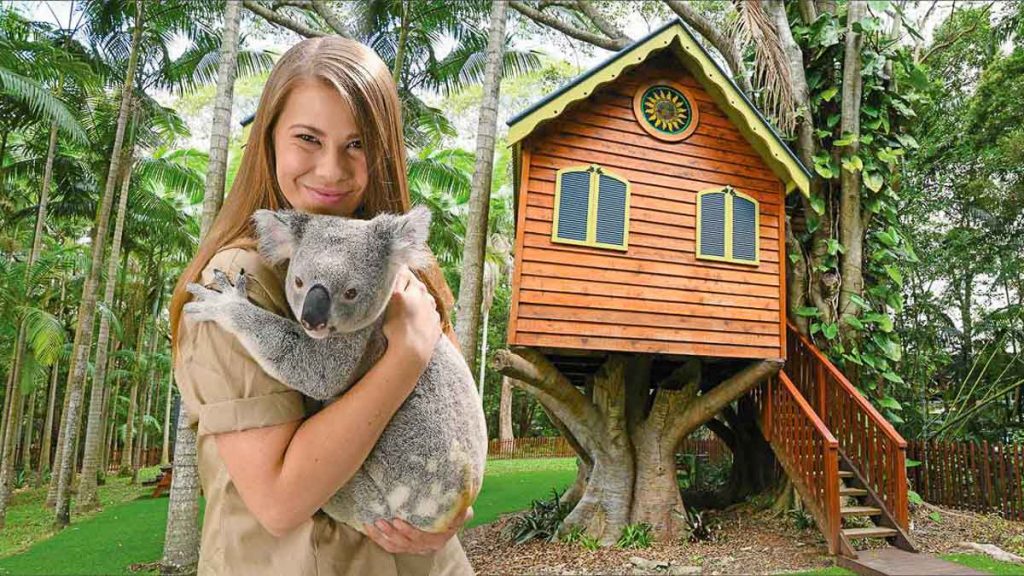 Photo credit: @AustraliaZoo via Facebook
But of course, there are other animals to check out too such as Tasmanian devils, dingos, and kangaroos. You can even hand-feed a giraffe or cuddle a koala 😍
Fun fact: Queensland is one of three Australian states that allows visitors to hold a koala.
Entrance fee: S$55.15/adult
Opening hours: 9AM – 5PM
Address: 1638 Steve Irwin Way, Beerwah QLD 4519
10) Catching Giant Waves on a Surfboard (Gold Coast & Sunshine Coast)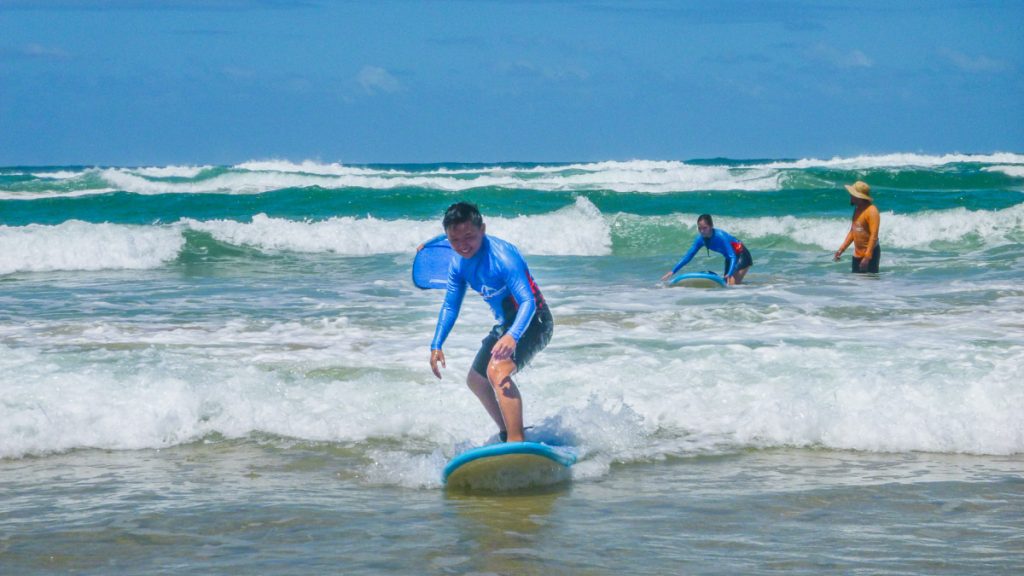 Photo credit: Get Wet Surf School
Sunny weather and pristine waters make a great combination for surfing along Queensland's many beautiful coastlines 🏄‍♀️
Take a tour on the Sunshine Coast, and get a chance to surf with dolphins in a national park. Or learn the basics at one of Gold Coast's famous beaches, The Spit.
Surf Experience in Sunshine Coast
Cost: S$117.15/adult (coach included)
Meeting point: The J theatre, 60 Noosa Drive, Noosa Heads QLD 4567
Beginner Surf Experience in Gold Coast
Cost: S$60.35/adult (coach included)
Meeting point: Wet Surf School Shop, 22 Mariners Cove, Gold Coast QLD 4217
Pre-trip Essentials Before You Fly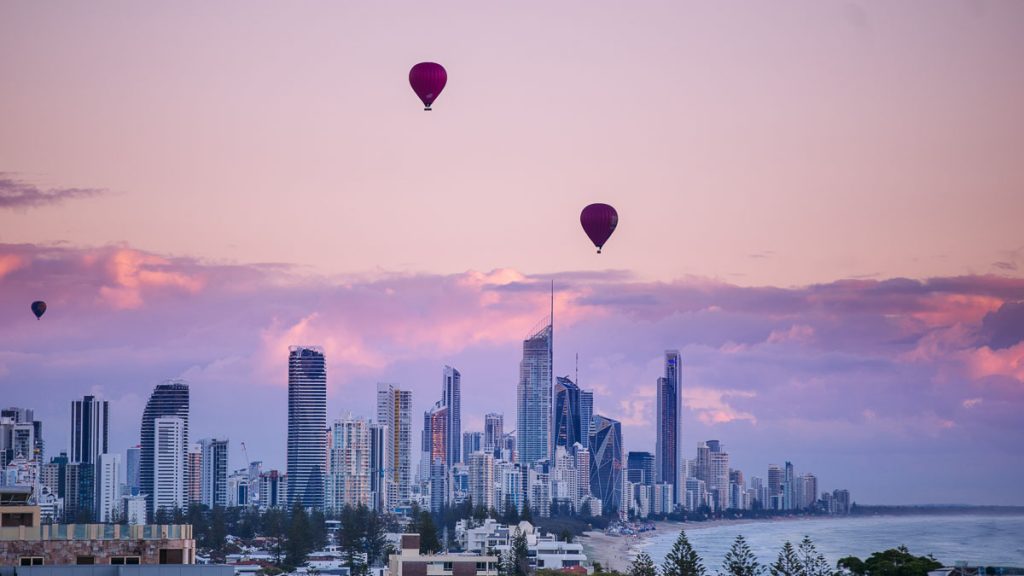 Photo credit: City of Gold Coast on Unsplash
Before you start ticking these adventurous experiences off your bucket list in Queensland Australia, make sure to prep these before you go:
– Before arrival, apply for the Electronic Travel Authority
– Within 72 hours before departure, fill up the Digital Passenger Declaration
– Within 24 hours, book your pre-departure ART tests in Singapore (or 72 hours for PCR)
– Purchase travel insurance with Covid Coverage
– Download your digital vaccination certificate
Lastly, don't forget to check out Klook's Queensland page as well, for ideas on what to do there!
Read also: Singapore VTL Guide — Everything You Need to Know About Travelling with the Vaccinated Travel Lanes
Which adventure are you most looking forward to in Queensland Australia? Let us know in the comments!
---
This article was brought to you by Klook.