Ever dreamed of catching the sunrise from a hot air balloon? What about taking the leap at the most beautiful skydiving spot on earth, or staying a night at the world's first seven-star hotel? Guess what, you can do all these insane activities in Dubai — the city with the biggest, tallest, and fastest.
For many of us, going on vacation means putting everything on hold and letting life just happen to us. But hey, why not come back with a tan and crazy stories to tell? Take it from me that precious holiday happiness lasts far longer when you spend it on once-in-a-lifetime memories.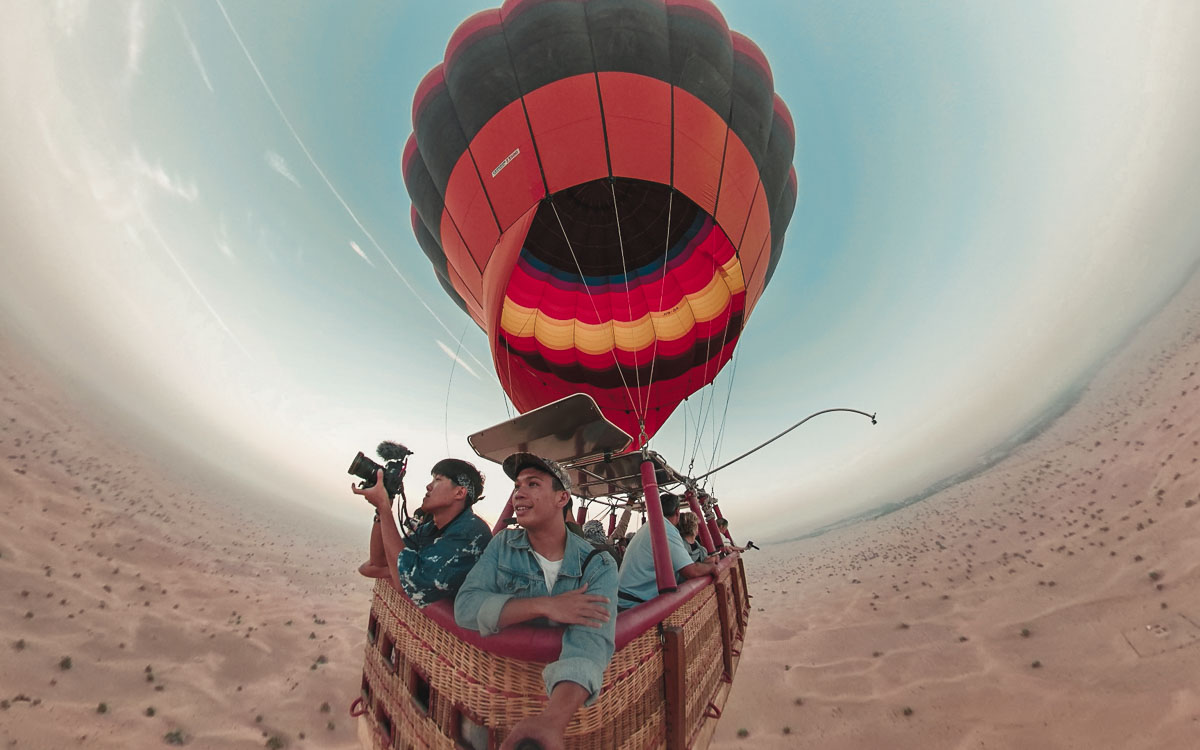 That is why I'm still on a high from Dubai — a city made for collecting the boldest and bravest new experiences. It's a vibrant mix of desert paradise, ultramodern architecture, and rich Middle Eastern culture, giving it no shortage of incredible adventures.
Here's why Dubai's the ultimate bucket list destination!
Read also: The Ultimate Dubai Guide — 33 Things to See-Do-Eat in the City with the Biggest, Tallest, Fastest
1) Swim Amongst Sharks at the Dubai Aquarium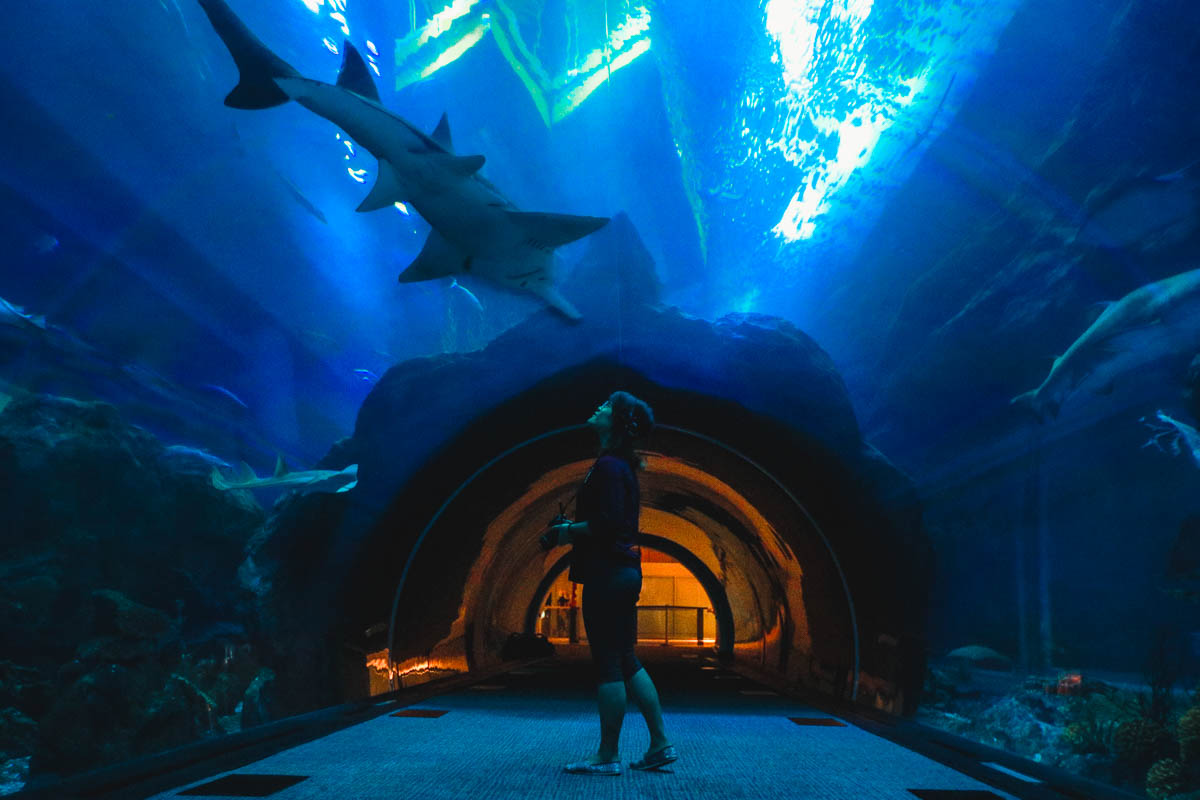 Face your deepest fears at the Dubai Aquarium, surrounded by the world's largest collection of sand tiger sharks! The sprawling 10-million litre tank is home to over 33,000 aquatic animals, which include stingrays and a rainbow blend of reef fish.
If you're Open Water-certified, go on the Shark Dive (AED790, ~S$297 inclusive of gear rental and insurance) where you'll brush shoulders with sand tiger, zebra and nurse sharks, among others.
No diving licence, no problem — you can still come close to the ocean's greatest predators, safely behind the bars of a diving cage (AED620, ~S$233). If that's too tame for you, try the Shark Encounter (AED630, ~S$236), where you'll be in the cage during a violent feeding frenzy! 😮
Entrance Fee: From AED620 (~S$233) for Shark Walker
Opening Hours: 10AM – 2AM (Experience timings vary; 30-minute duration each)
How to get there: Take the Metro, or public buses 27 (from Deira Gold Souk station) or 29 (from Al Ghubaiba bus station) to the Dubai Mall. Dubai Aquarium is located on the ground level
2) Skydive over the Palm Jumeirah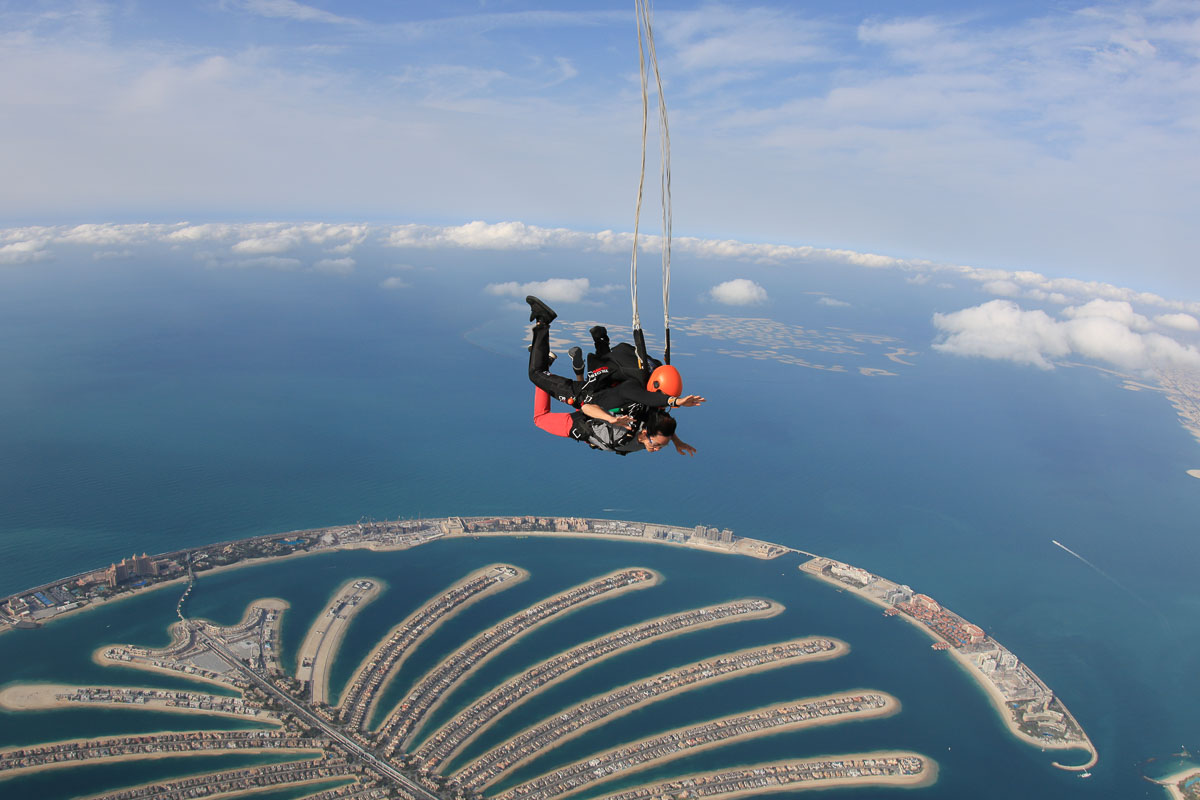 Free-fall at over 190km/h above the 'eighth wonder of the world', the epic manmade island of Palm Jumeirah. Whether it's your first time taking the leap or you're already well-acquainted with the skies, don't pass up the chance to fly at one of the world's best skydiving spots.
At Skydive Dubai, tandem skydive onto the desert (AED1,699, ~S$638) or at the Palm Jumeirah (AED 2199, ~S$826), for a breathtaking view of Dubai's amazing skyline. A separate skydiver will be capturing your entire jump, so remember to smile!
It's an extremely popular activity, so book your place in the skies at least one month in advance.
Cost: AED2199 (~S$826)
Opening Hours: 10AM to Sunset (Timings vary)
How to get there: Take the Red Line to Damac Properties, followed by the T1 tram to Marina Towers, and walk ~1.7km
3) Go Sand Dune Bashing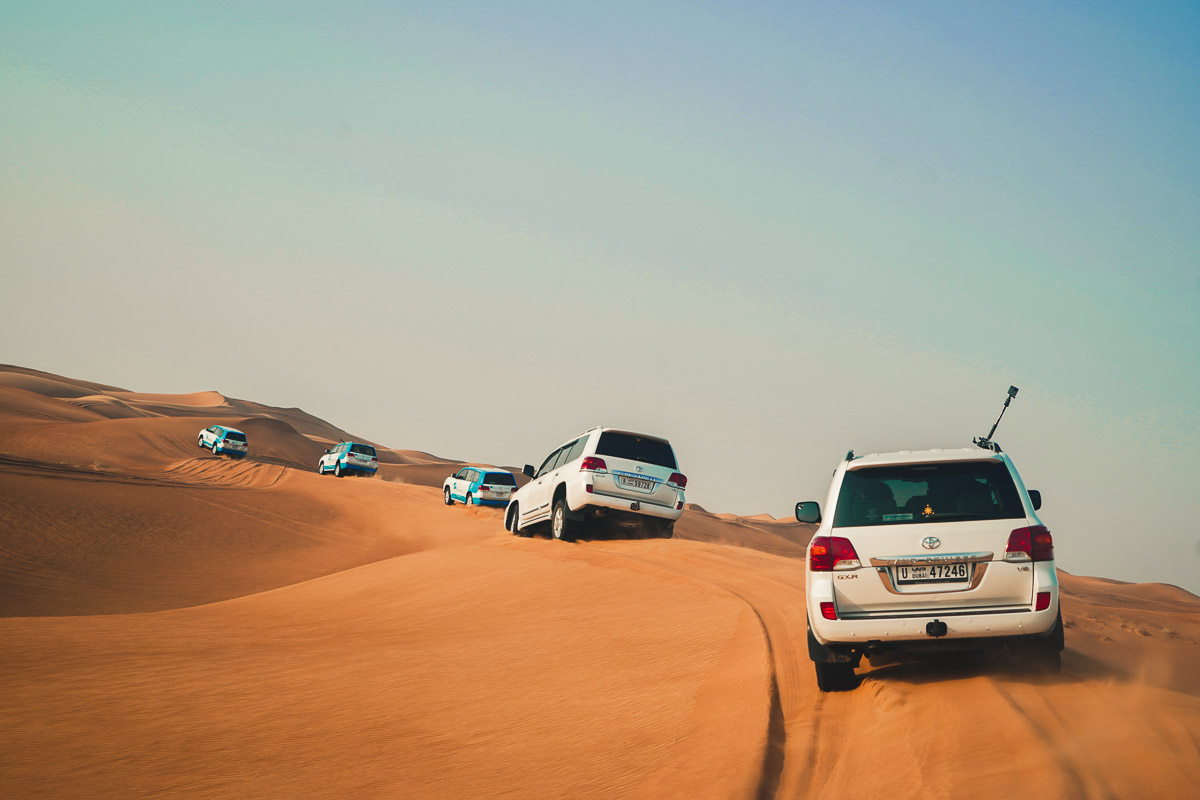 Take a safari adventure to Dubai's deserts, starting with an exhilarating dune bashing ride in a 4×4 vehicle.
It's a smooth journey from the hotel pick-up to the entrance of the desert. At a quick pitstop, air is let out from the car tires, in preparation for the mounds of sand. That's also when you fasten your seatbelts and hold on tight, because that's where the ride really begins.
For a heart-stopping 25 minutes, plunge down ultra-steep sand dunes (sometimes you can't even see the bottom!), and drift dangerously close to toppling. It's a different kind of rollercoaster ride and definitely a must-try, though those with motion sickness should probably prep some meds beforehand!
If you'd rather feel the adrenaline in the driver's seat, take control of a dune buggy (AED730, ~S$274 including hotel pick-up) as you bash through the desert!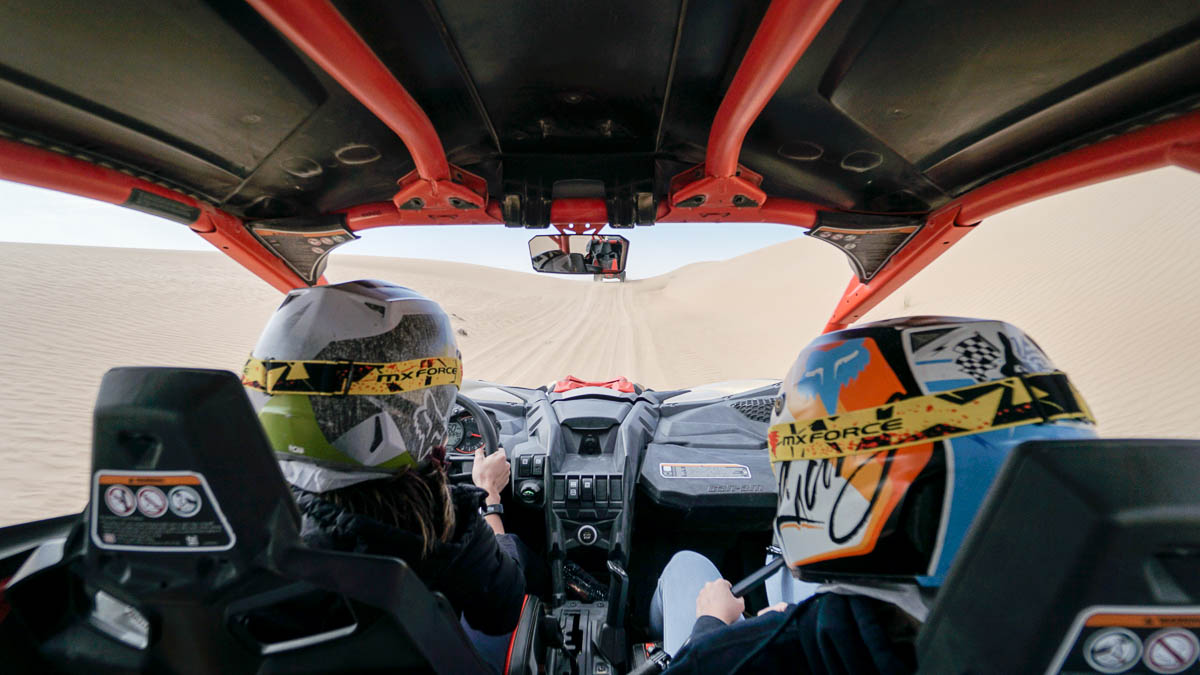 Cost: ~S$43.90 per person including roundtrip pick-up, camel ride, and dinner via Klook
Pick-up Times: Between 2:30PM – 3:15PM (timing to be confirmed with driver)
4) Ride a Camel Through a Desert Safari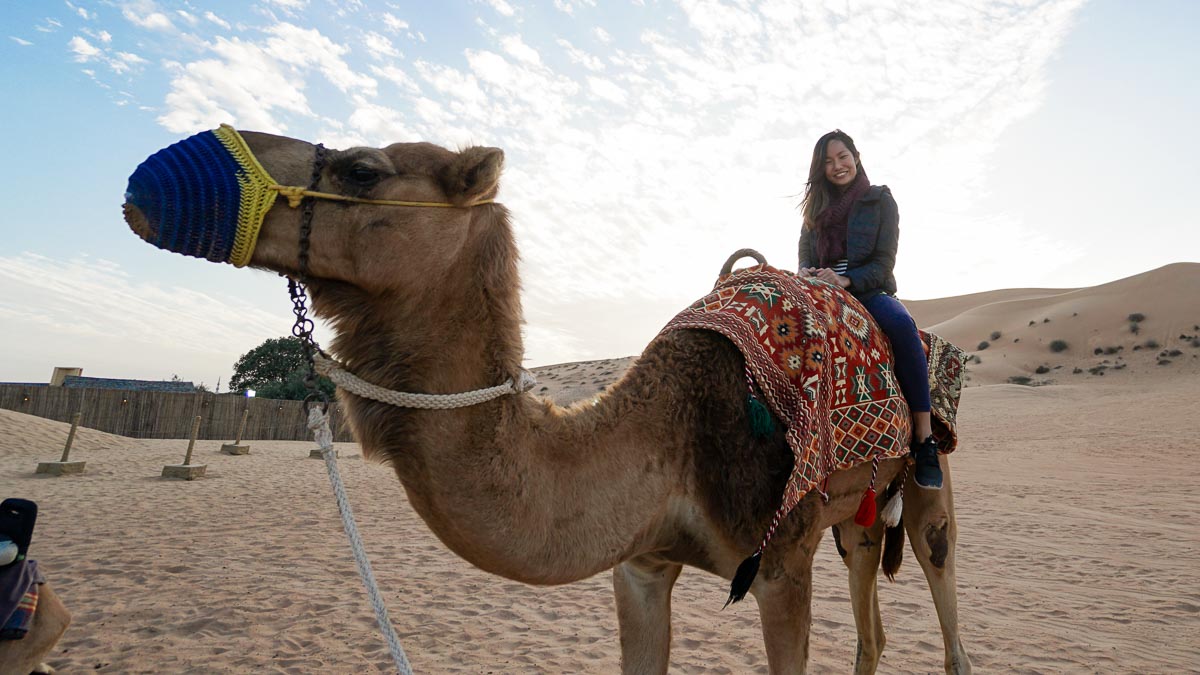 Complete your safari adventure with an exciting ride on a camel, the ship of the desert. Being on a camel does truly feel like being at sea — because the front and back legs on each side move at the same time, your whole body heaves with each step forward.
After, look forward to a traditional Middle Eastern dinner at an open-air Bedouin camp, while enjoying cultural performances like a Tanoura show and belly-dance. You'll also get to share a hookah and receive a free henna painting.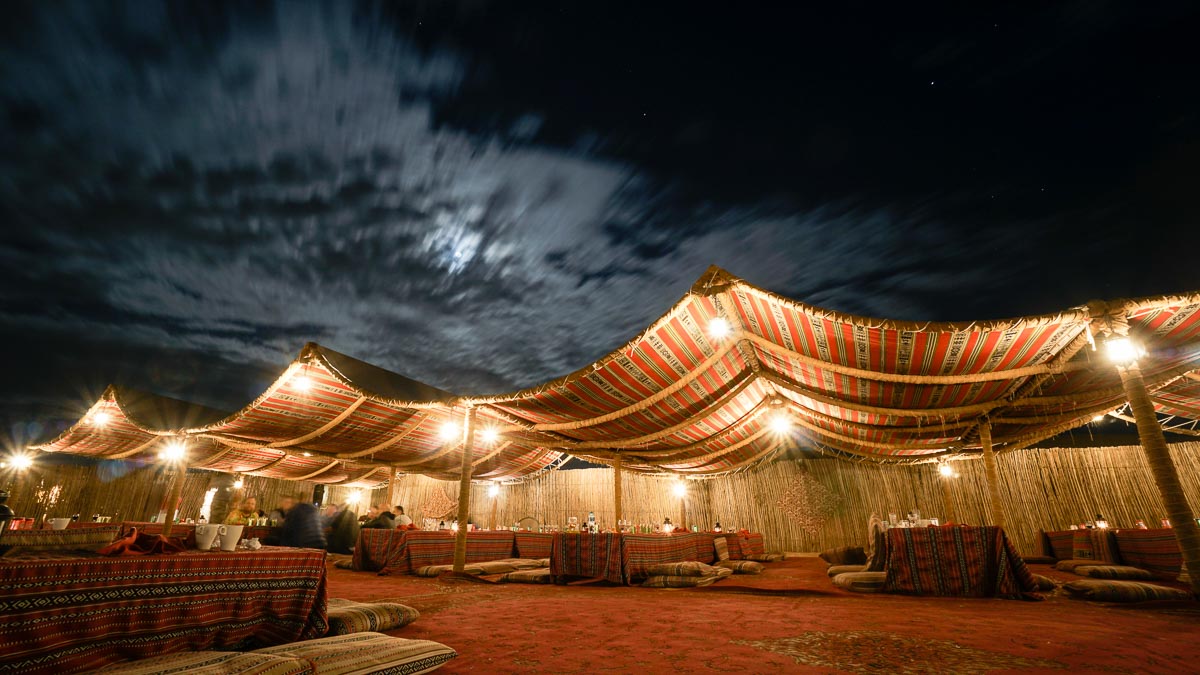 Cost: Part of the dune-bashing safari adventure above at ~S$43.90 per person (includes roundtrip pick-up)
*Pro-tip: Hold on tight and lean back when the camel is getting up and down, unless you enjoy face-planting sand!
5) Stay in the World's First Seven-Star Hotel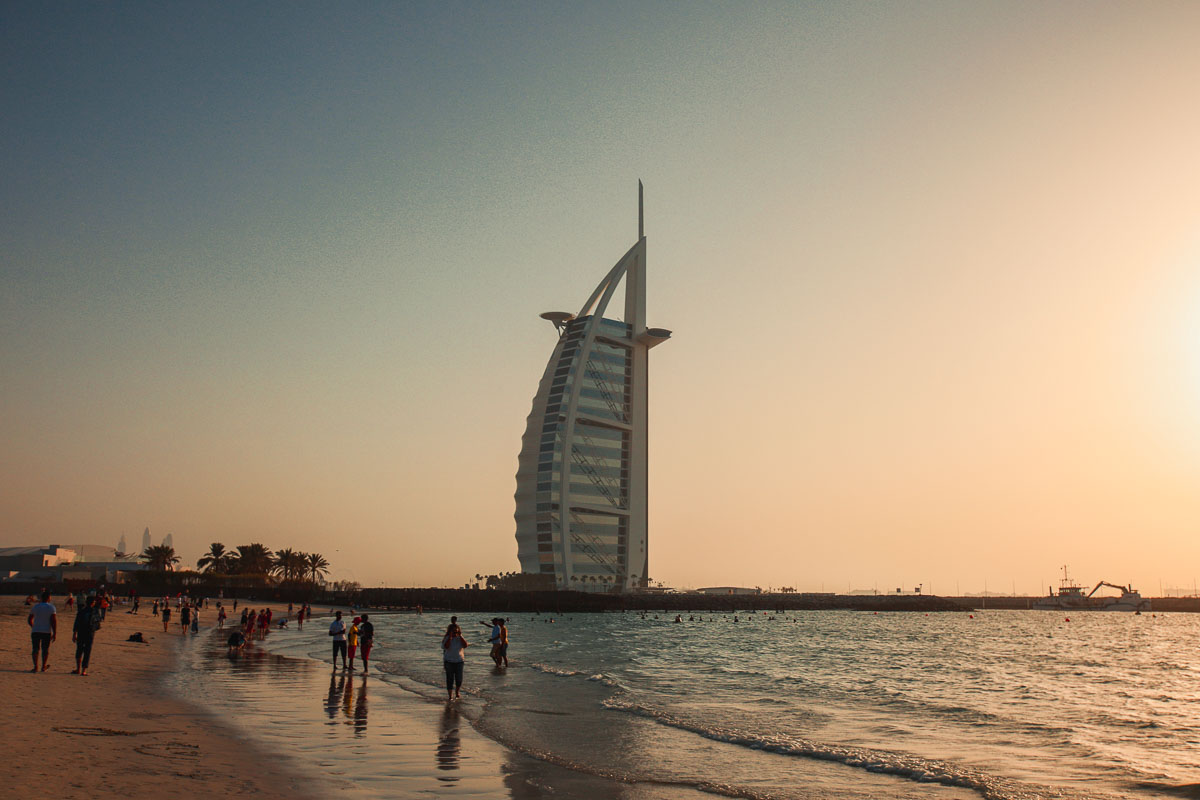 Since its opening in 1999, the luxurious Burj Al Arab has made headlines for being the world's first seven-star hotel. It's an unofficial title (the hotel only claims to be five-star), but received the hype due to its insane excess and luxury. It's also played host to some high-profile events, including a tennis match between Roger Federer and Andre Agassi.
A night at the iconic sail-shaped hotel starts from ~S$1,990 per night; pricey but well worth the once-in-a-lifetime experience. The hotel has no regular rooms. Rather, you'll be staying in a suite with your own personal butler, and get to admire over two tons of real gold furniture, from taps, shower-heads, to even the dustbin!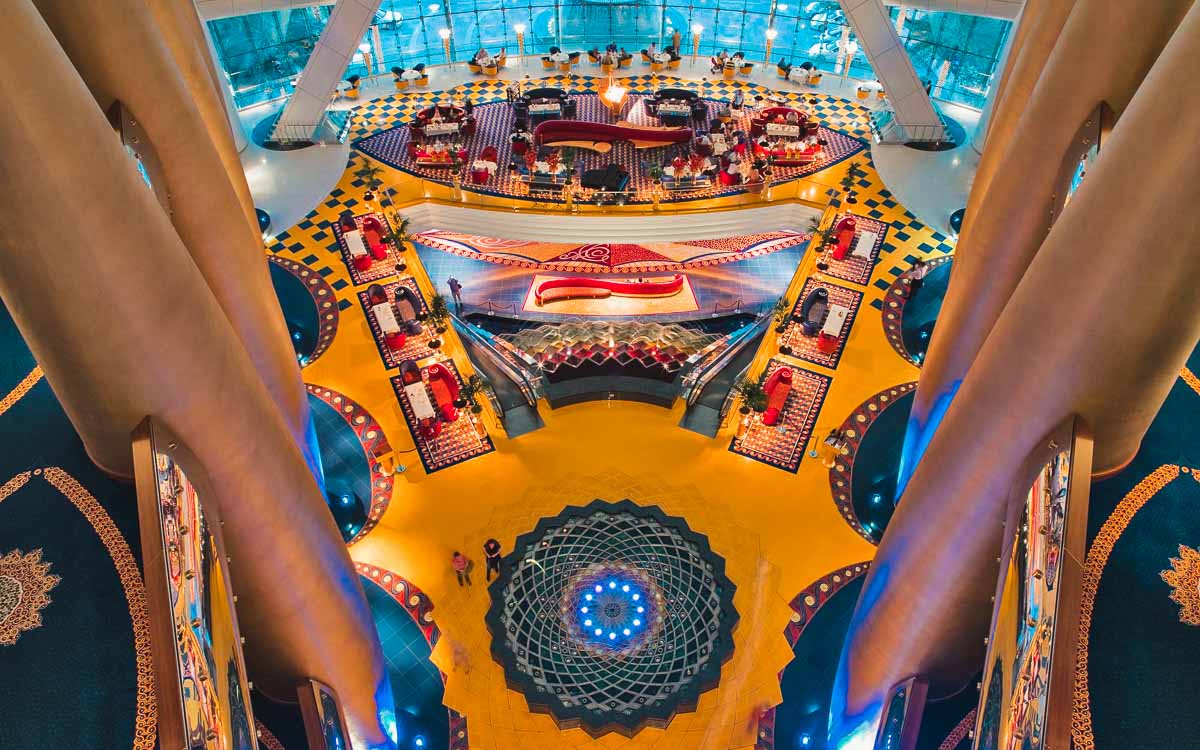 Cost: From ~S$1,990 per night
Opening Hours: Check in from 3PM
How to get there: Take the Red Line to Mall of Emirates Station. Then, take bus 81 for eight stops, alighting at Wild Wadi 2 bus stop
6) Go on a Hot Air Balloon Ride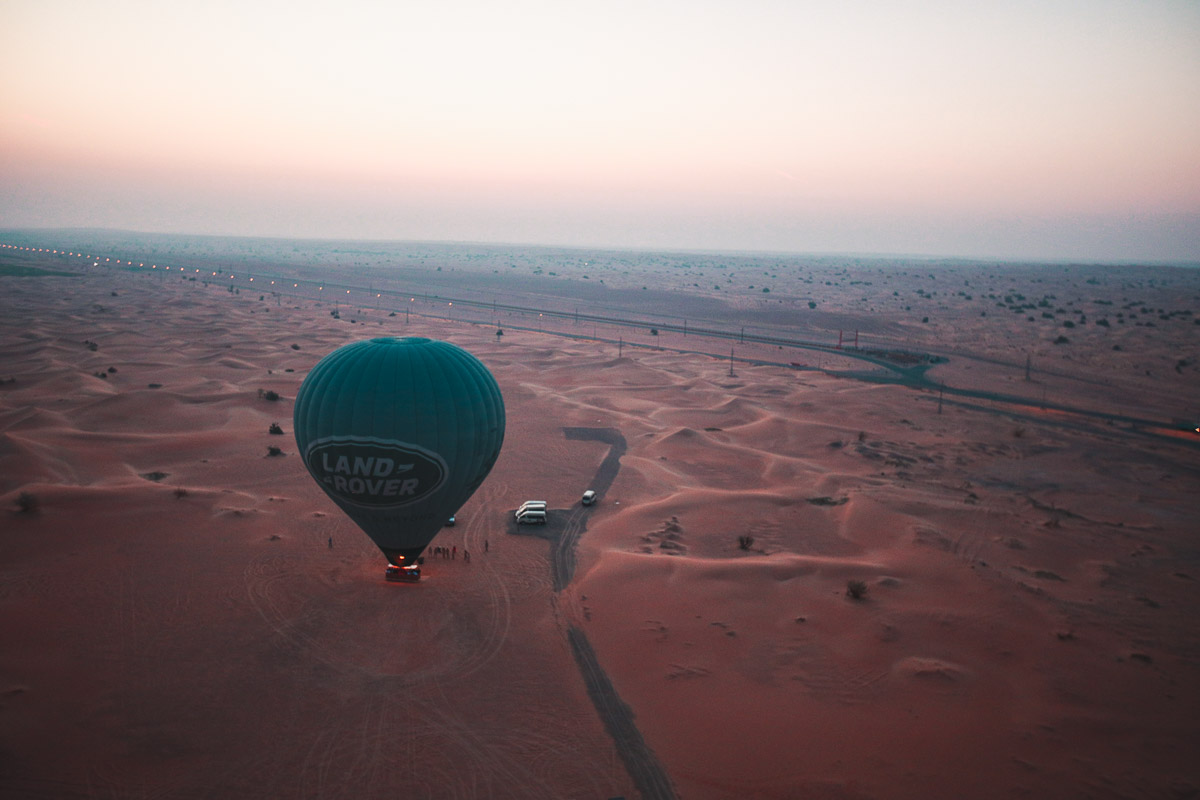 Rise up with the sun on an incredible hot air balloon ride! The experience is nothing short of surreal as you watch the horizon blaze with colour, and if you're lucky, spot wild gazelles dancing across the sand. You'll also get to watch a majestic falcon show with a peregrine falcon — national symbol of the UAE, and the world's fastest animal.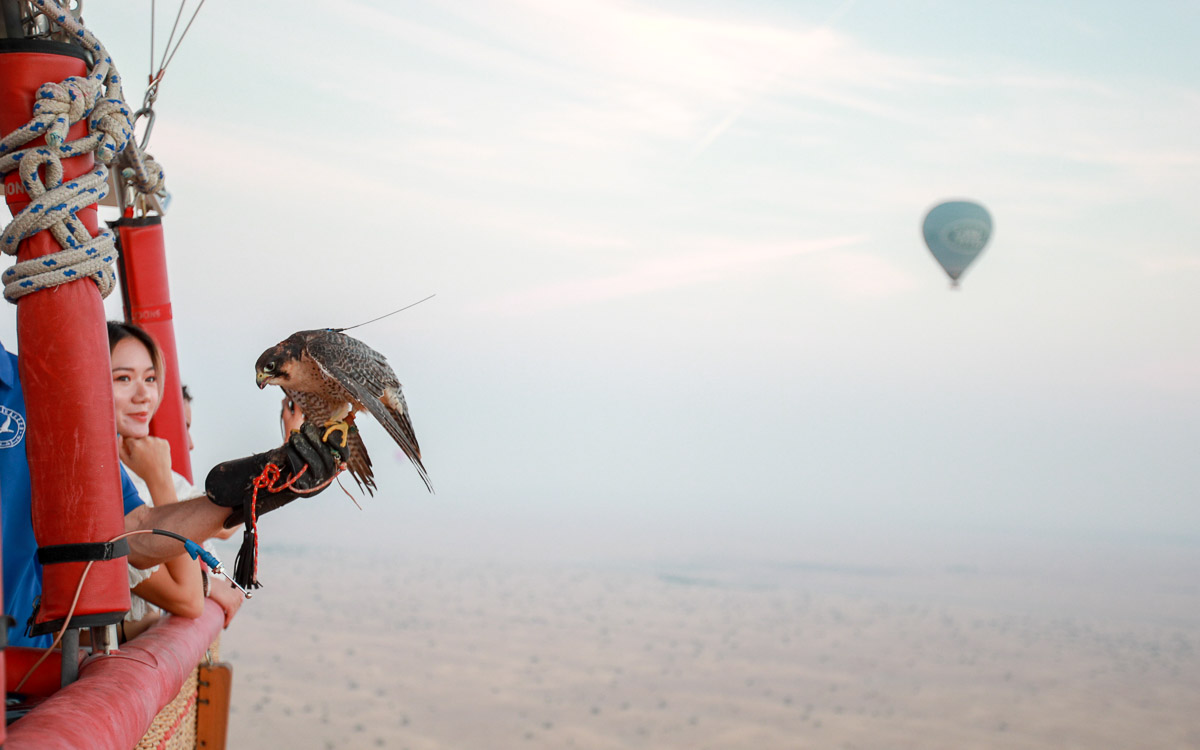 After the ride, you'll journey on in a vintage Land Rover to breakfast at a traditional Bedouin camp. Talk about an epic morning!
Cost: ~S$419.45 via Klook (includes roundtrip hotel pick-up and breakfast)
Pick-up Times: From 4AM – 5AM (timing to be confirmed with driver)
7) Go Skiing (In a Mall!)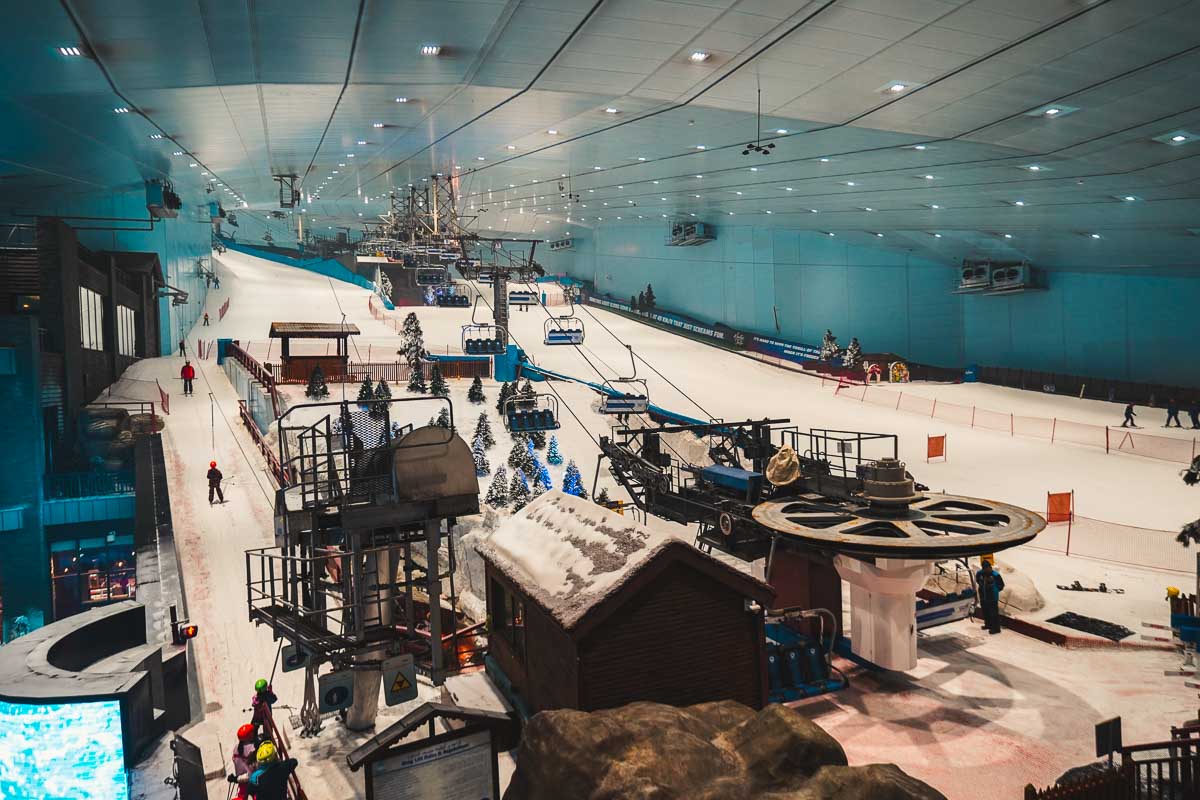 If you've never skied before, give it a shot at one of the world's biggest indoor ski resorts, in the middle of the desert!
Ski Dubai, located inside the Mall of Emirates, gives you the complete winter wonderland experience, with a legitimately chilly atmosphere of -2°C and alpine activities including bobsleds, penguin encounters, and zorb balls.
Beginners can also try skiing during a lesson with patient and friendly instructors. By the end of the session, I was able to accelerate and stop — pretty good for a klutz like me!
If you're already good with your skis or snowboard, go ahead and hit the indoor slopes. It's a literally cool experience that your friends won't believe you did in Dubai!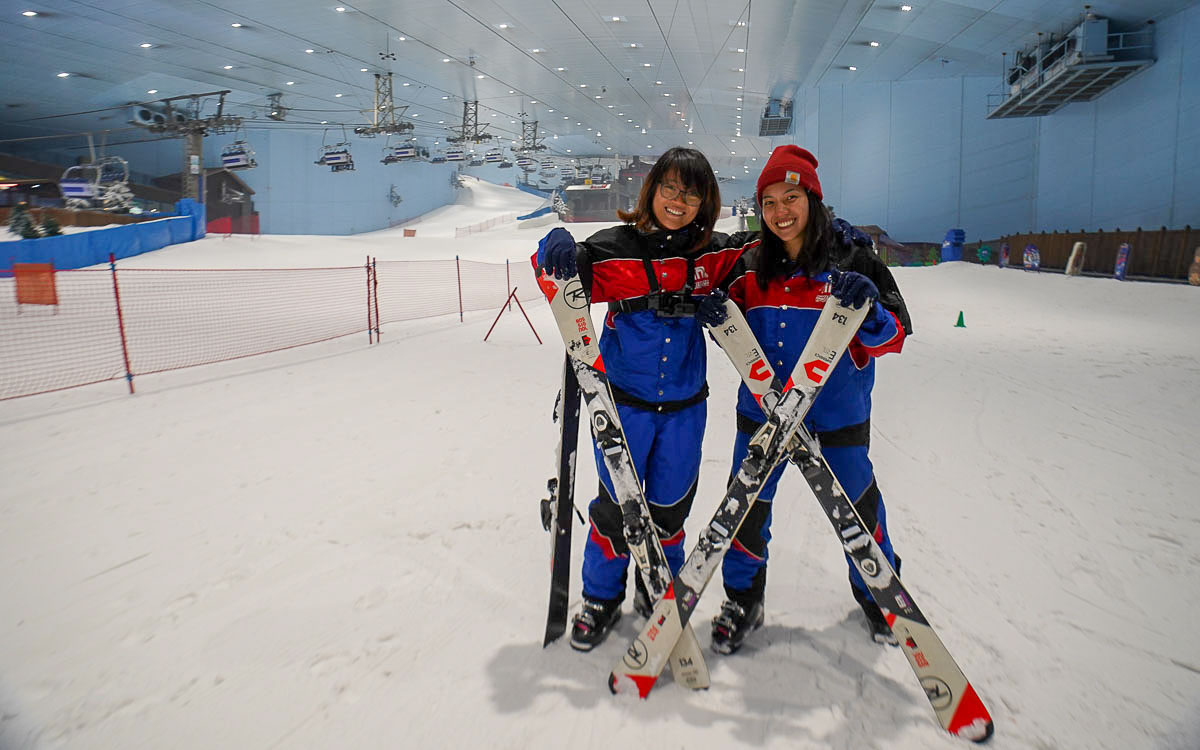 Entrance Fee: ~S$111.09 for the Polar Express Pass (includes full-day snow park access, chairlift ride, winter clothing, and a Ski Discovery Lesson or access to the slopes)
Opening Hours: 10AM – 11PM (Sun – Wed); 10AM – 12 AM (Thu); 9AM – 12AM (Fri); 9AM – 11PM (Sat)
How to get there: Take the Red Line to Mall of Emirates Station, then head to the ground floor
*Pro-tip: While winter clothing is provided, be warned that Ski Dubai is extremely chilly, so bring extra layers if you get cold easily!
8) Take a Photo at the World's Tallest Building, the Burj Khalifa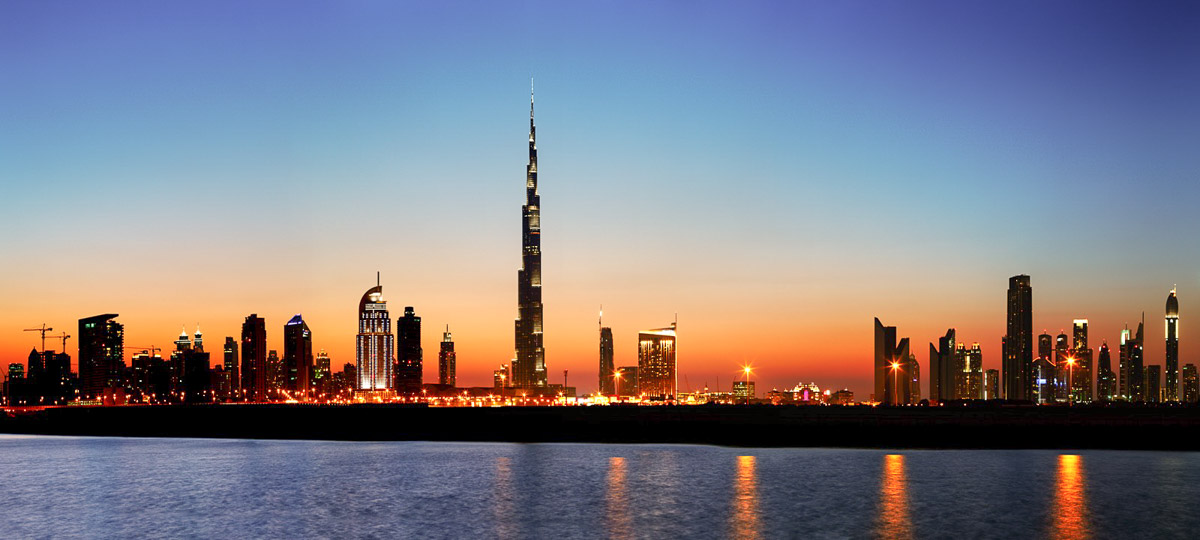 Amidst all the shiny skyscrapers and glittering lights, one building in Dubai stands out among the rest — the Burj Khalifa, tallest building in the world at a dizzying 828m (over 160 floors). You can even spot this glistening marvel from your airplane window!
Experience being At The Top on the Burj Khalifa Observation Decks at levels 124 and 125. Get even higher to a record-breaking height with the At The Top Sky package to visit the world's highest observation deck at level 148.
On the long elevator ride up, I couldn't fight the adrenaline as an immersive light show (yes, in the elevator) brought home the architectural genius and scale of the Burj Khalifa. I also had to swallow hard every few seconds — that's how fast we were zooming through the sky!
No surprises here, but the views from the very top were seriously out-of-this-world. I certainly felt far away from earth at that height, too!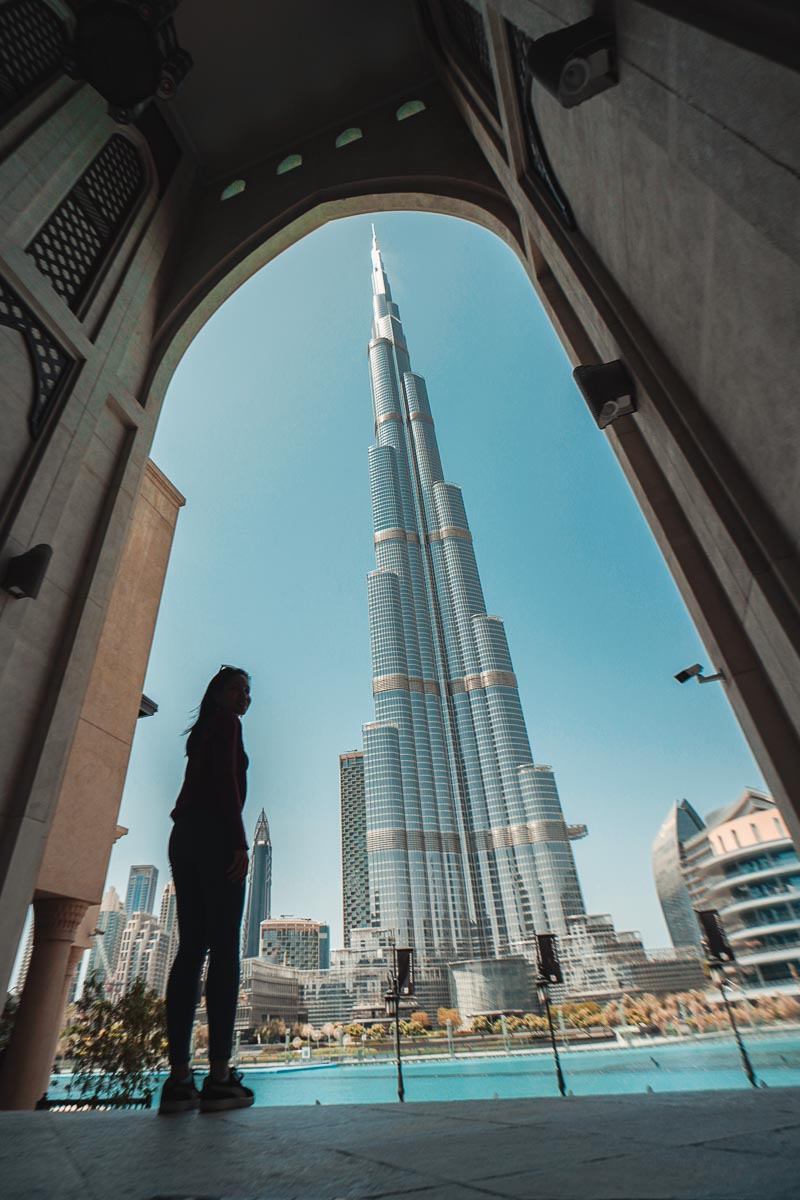 Entrance Fee: From ~S$50
Opening Hours: 8:30AM – 12AM (last entry at 11:15PM)
How to get there: Take the Dubai Metro Red Line to Dubai Mall Station. From there, walk through the Link Bridge for about 15 minutes to the Dubai Mall. Follow the mall's signage to the Lower Ground floor, towards the Burj Khalifa.
*Pro-tip: Queues can go beyond three hours during peak periods, so pre-purchase your tickets online to save on queueing time, plus enjoy price discounts.
9) Try Camel Milk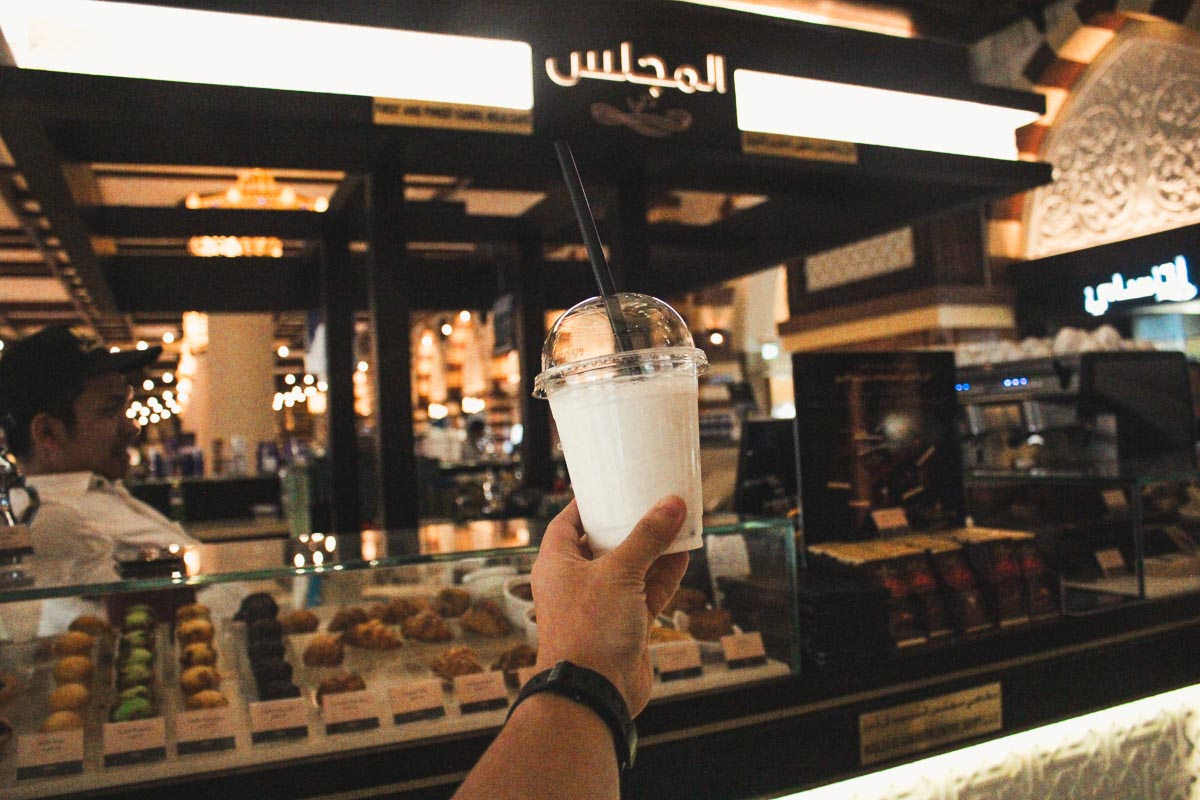 You're in the land of camels which means you've got to try their milk! It's definitely an interesting flavour — light, slightly sour, and strangely watery is the best way I can describe it. Still, it's far from unpleasant, and isn't strong compared to other milks like goat's. Plus point: Camel milk is rich in iron and Vitamin C so drink up!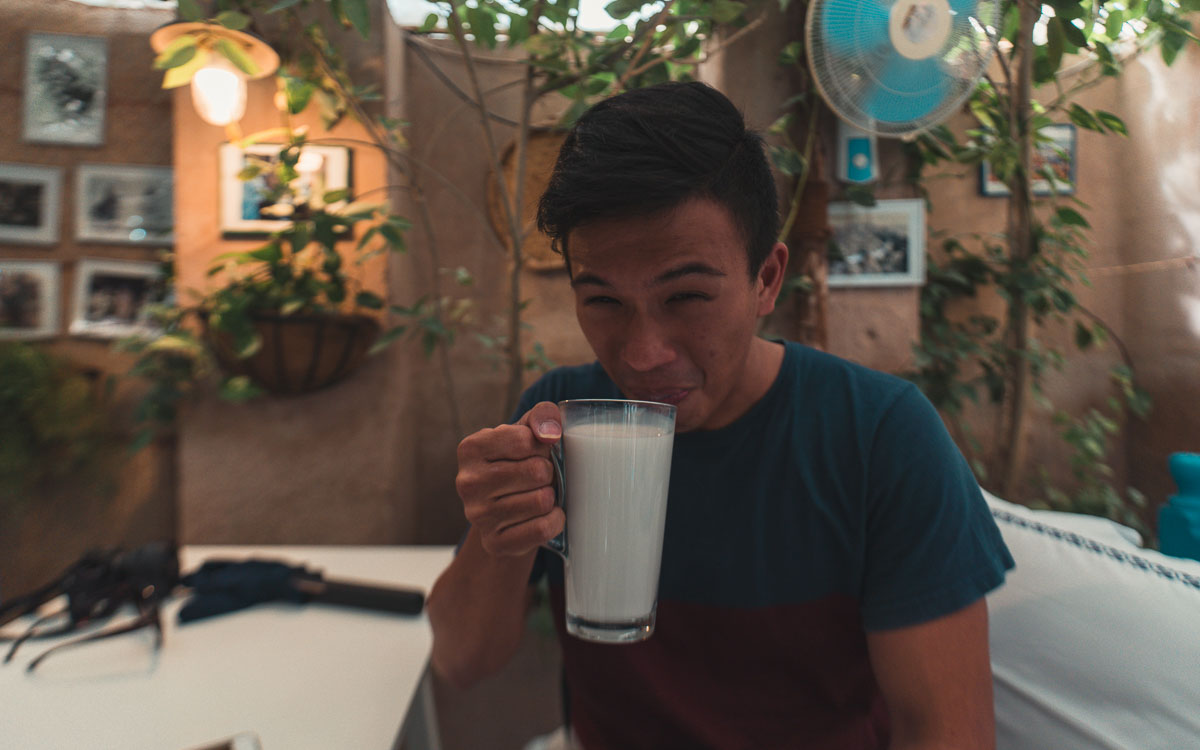 You can try a glass at the Al Majlis cafe in Dubai Mall (AED18.90, ~S$7.11) or at the quaint Arabian Tea House (AED17, ~S$6) in Al Fahidi Historical Neighbourhood.
Cost: From AED17 (~S$6)
Opening Hours: 10AM – 11PM (Al Majlis); 7AM – 10PM (Arabian Tea House)
How to get there: From the Grand Atrium on the ground floor of the Dubai Mall, turn left and walk past Cartier and Bvlgari towards the Souk Atrium (Al Majlis); Take the Green Line to Al Fahidi Station, then walk 9 mins (Arabian Tea House)
10) Cross the Creek on an Abra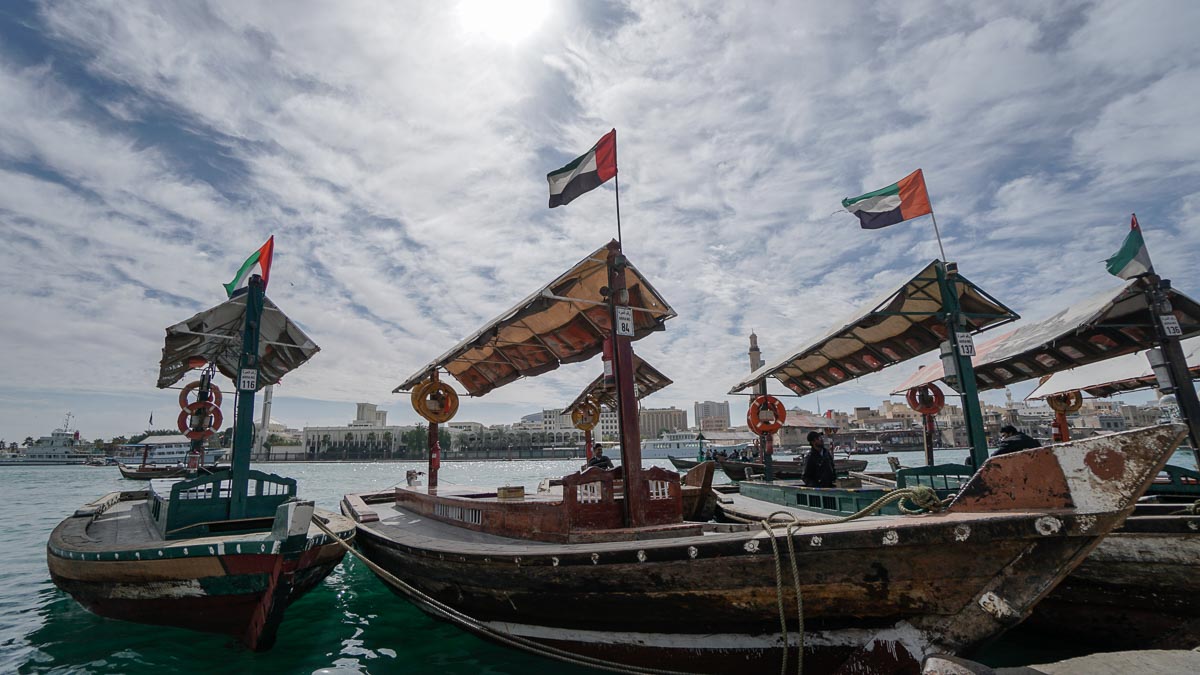 Do like the locals do with an abra ride across the picturesque Dubai Creek. You'll feel like you're in an old romantic movie, with the wind tousling your hair, and turquoise waters glistening below.
On one end of the creek, close to Al Fahidi Station, you'll find the colourful Bur Dubai — a textile market selling pashmina scarves, woven bags, lamps, and accessories. Across the river sits Deira Dubai, where shopkeepers peddle spice, gold, and perfume. Taking an abra is the fastest and most scenic way to get to the old markets along the creek, and at only 1AED (~S$0.38), it's probably the best bargain you'll find!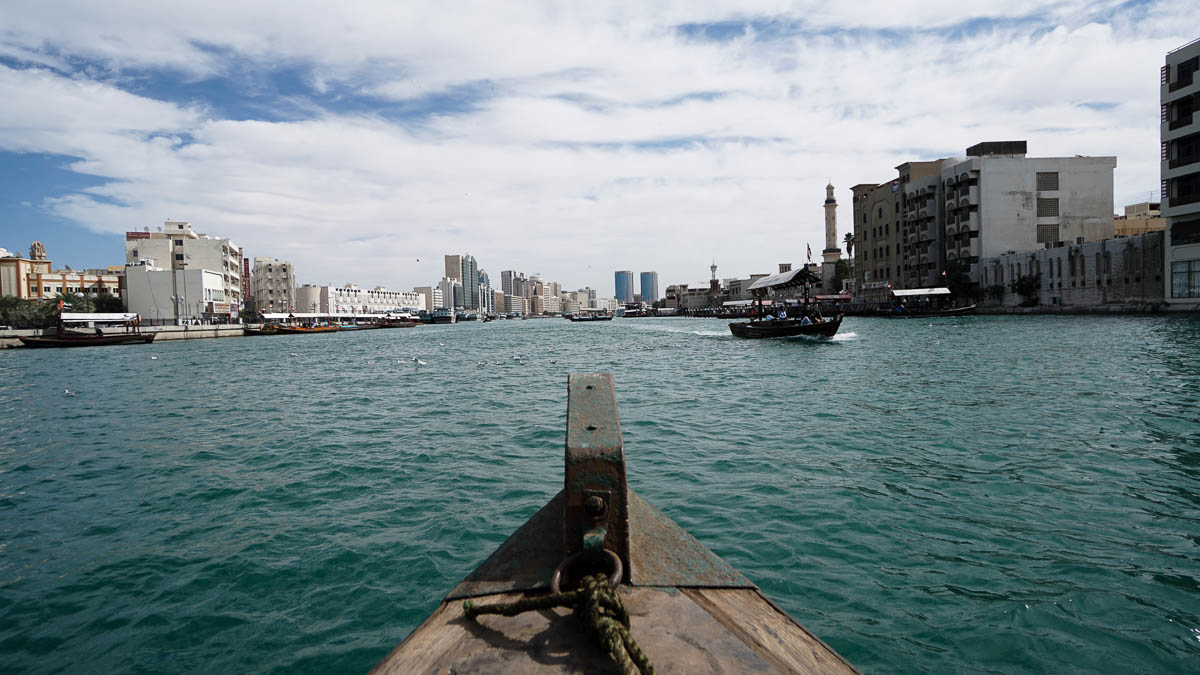 Cost: 1AED (~S$0.38)
Opening Hours: 5AM – 12AM
How to get there: Take the metro to Al Fahidi Station, then walk ten minutes to Bur Dubai. Along the creek, you'll find many abras which can take you across to the other side
11) Ride the World's Fastest Roller Coaster, Formula Rossa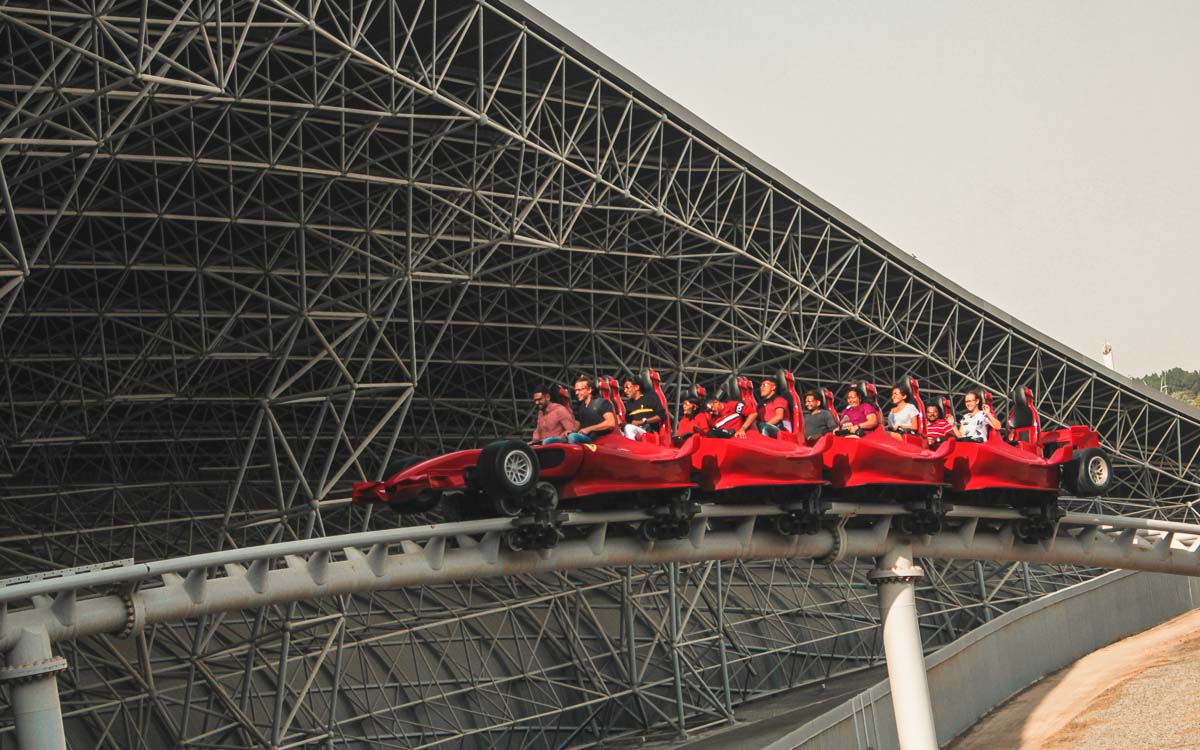 Get a record-breaking adrenaline rush on the world's fastest rollercoaster, Formula Rossa! It's in Ferrari World — where else?— and is a must-ride for speed fiends.
This one requires nerves of steel, especially when you see the 'Last chance to exit' warnings above the boarding gates. Buckle up, secure your safety goggles (yes, the coaster goes that fast), and press your head firmly against the backrest. I wasn't even allowed to hold hands with my friend, because you know, going from a speed of 0 to 240 km/h in 4.9 seconds is the sort of thing that gives you whiplash.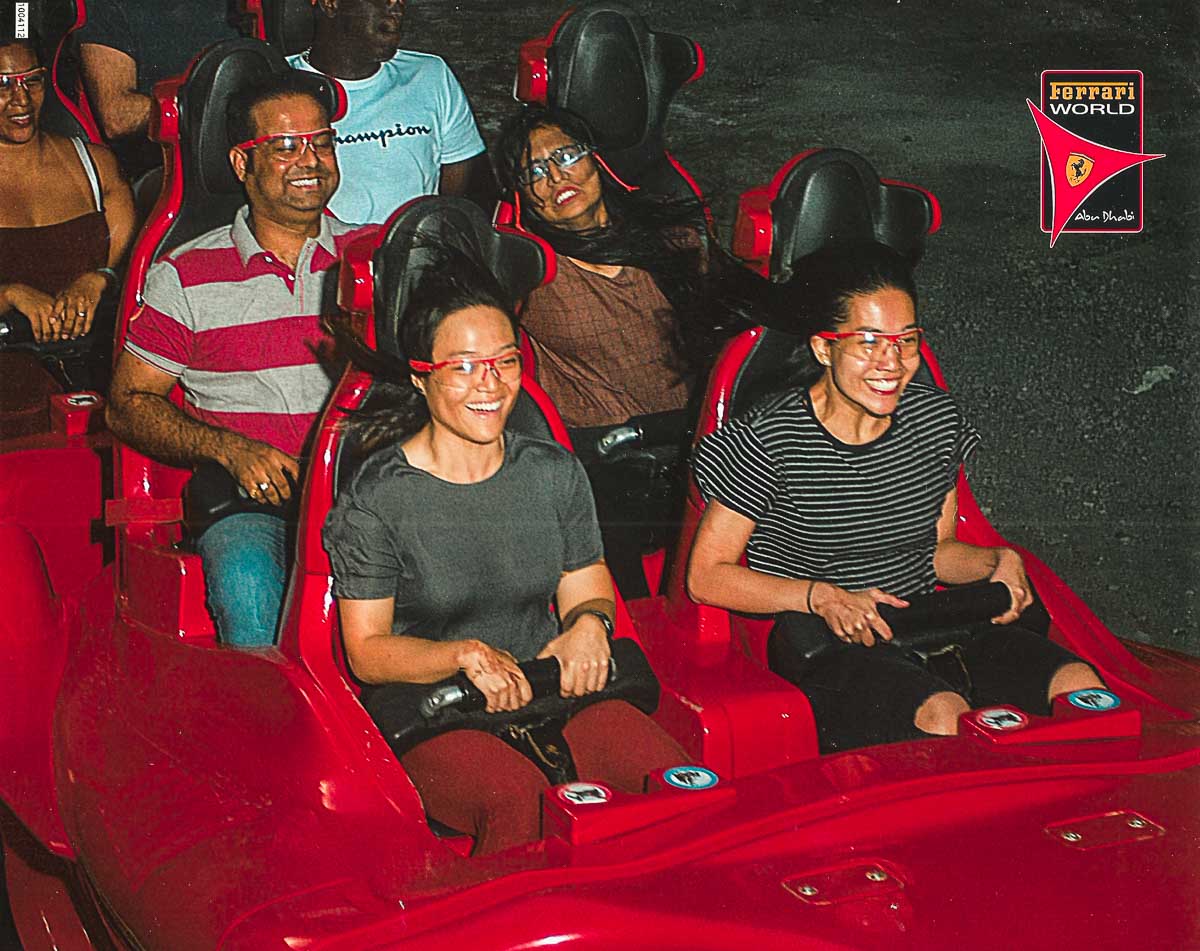 One thing's clear though — this ride is super fun, and I'd have gladly gone on it again if not for the side effects from the 4.8Gs. It was a good half hour before my heart stopped racing, though the euphoria lasted through the day. Also be warned: your hair is going to get extremely messed up from the speed!
Entrance Fee: From ~S$95.35
Opening Hours: 11AM – 8PM (varies by season so do check online before visiting)
How to get there: Located a few hours away from Dubai, get to Ferrari World in Abu Dhabi via Bus 190 from Dubai's Al Ghubaiba Bus Station
12) Stay in Emirates Palace, Setting of Fast and Furious 7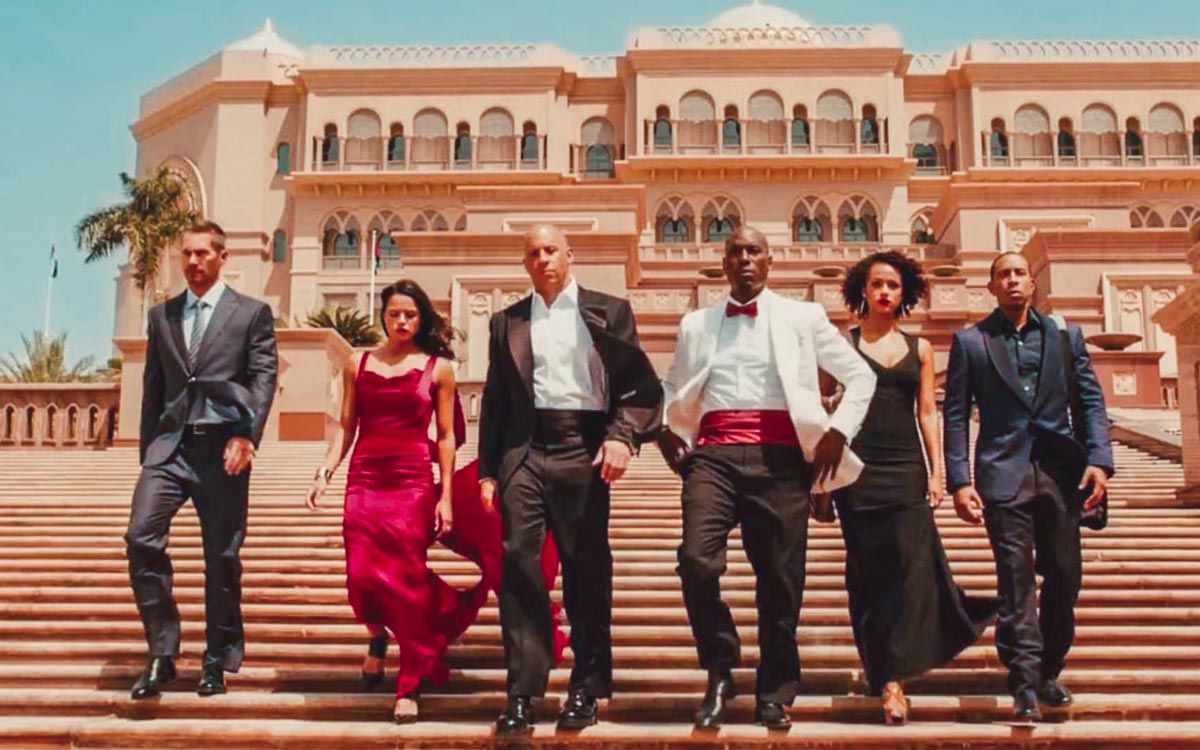 The Fast and Furious movies have always been nothing short of extravagant — fast cars, beautiful women, and the most exotic locales. It's no surprise that the latest instalment of the flashy franchise features the UAE, specifically, the super-swanky Emirates Palace.
At over 100 hectares, the iconic landmark is called a 'palace' for a reason, with its lush gardens, stunning Arabian architecture, and glittering fountains. From the inside, it's just as majestic — think heaps of gold and crystals, shimmering chandeliers, and even two wall-to-floor carpets, weighing a ton each.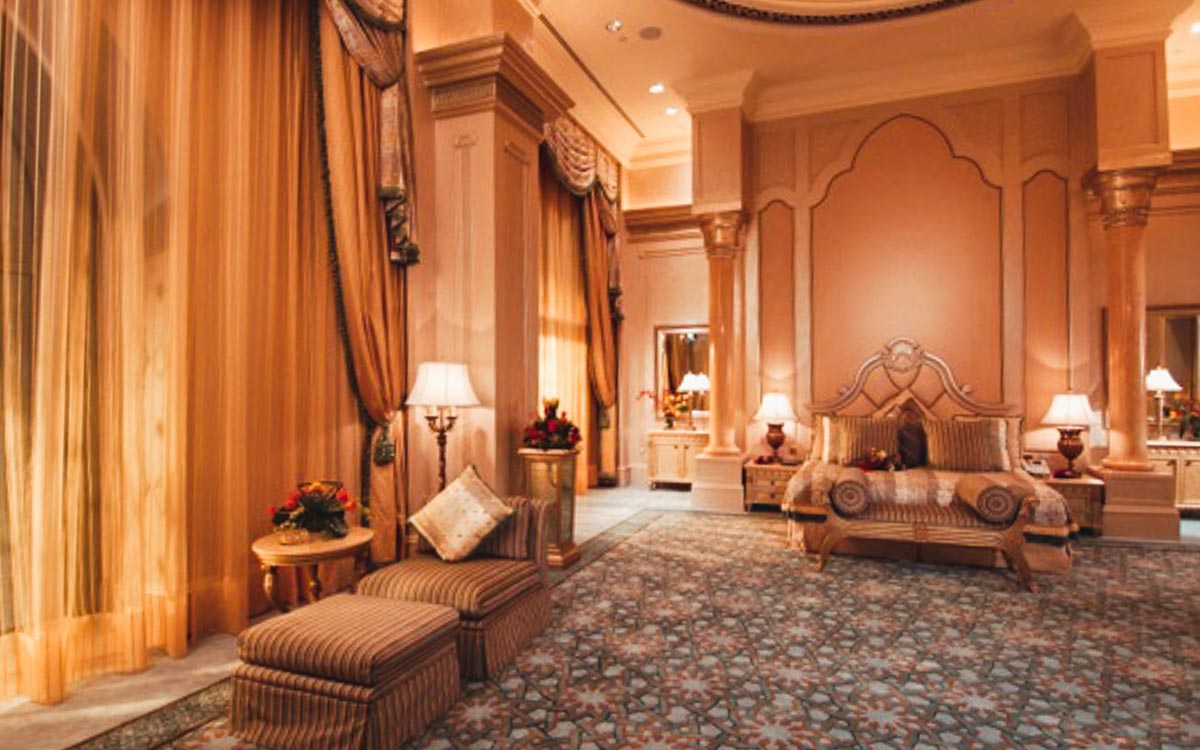 Visitors are given free access to wander the common areas of the Emirates Palace, but we'd recommend a stay for the full royal experience. Featuring above-and-beyond personal butler service, ornately-decorated rooms, award-winning hotel cuisine, and beautiful skyline views to boot, this is definitely an experience for the bucket list.
Entrance Fee: From ~AED1,818 (~S$684)
Opening Hours: Check in from 2PM
How to get there: Take bus E102 or E100 to Airport Road near Al Wahda Mall, Abu Dhabi. Then, take a 20-minute taxi ride to the Emirates Palace Hotel
13) Have Dinner on a Cruise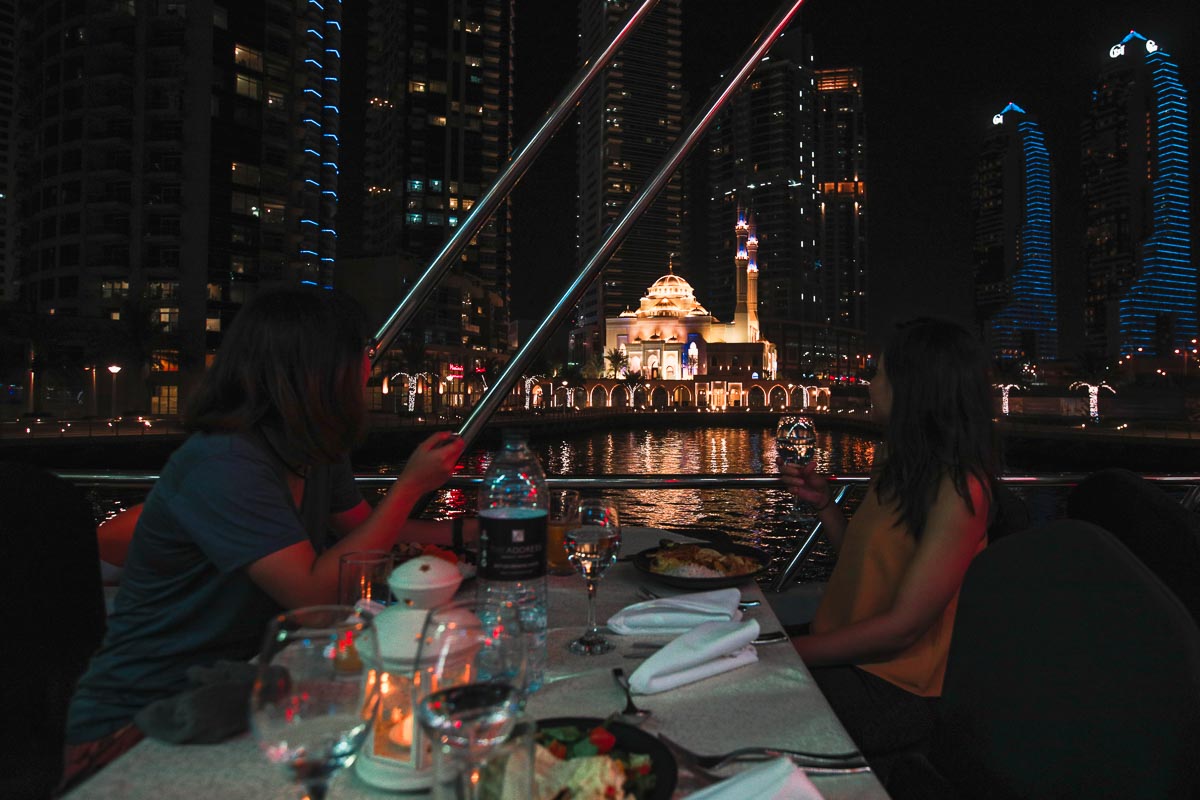 You can't say you've had a taste of the high life till you've experienced a five-star dinner cruise.
Get spoilt by a delicious international buffet spread, accompanied by a leisurely cruise along the Dubai Marina. Over 148 buildings line the stunning marina, including the Ain Dubai (currently the world's largest ferris wheel), Atlantis the Palm luxury resort, and the Burj Al Arab.
Cost: ~S$65.15/~S$80 (Sunset/Marina Dinner Cruise)
Cruise Timings: 5PM (Sunset Cruise), 8:30PM (Marina Dinner Cruise)
How to get there: Take the metro to Jumeirah Lakes Towers, then cross Sheikh Zayed Road using the air-conditioned pedestrian overpass, and exit next to Horizon Tower. Pier 7, Dubai Marina Mall is located a short walk away.
14) Take the World's Scariest Waterslide into a Shark-Infested Lagoon
It's called the Leap of Faith for a reason: you'll need balls of steel to push yourself off the nine-storey near-vertical drop, only to enter a clear tube surrounded by real, live sharks. The highlight of Aquaventure waterpark, the Leap of Faith is located at the top of a majestic structure designed like a Mayan temple. It's one of the world's scariest waterslides, with a free-fall of around 60 feet.
To make the most out of your trip, stay at the award-winning Atlantis The Palm (from ~S$498), and you'll get complimentary access to Aquaventure waterpark as well as The Lost Chambers Aquarium, where you can admire over 65,000 marine creatures and enjoy scuba diving and ray feeding.
Cost: Free for Atlantis The Palm guests, or ~S$89 for an unlimited access full day pass
Opening Hours: 10AM to Sunset
How to get there: Take the Metro to the Mall of the Emirates Station, then a taxi to Atlantis The Palm.
*Pro-tip: Aquaventure gives out free entry on your birthday and up to six days later. No catch here — just take a minute to register and immediately receive the email voucher!
15) Ride a Limousine
There's only one way to end a trip to one of the world's most extravagant cities. Say it with me… limousine party!
Get picked up from your hotel in a luxurious stretch limousine, complete with professional chauffeur services, free-flow non-alcoholic beverages, and surround speakers to blast your favourite 'living it up' jams.
If you bring enough friends, an eight-seater limousine costs only ~S$26.60 per person — that's cheaper than 90% of Grab rides at peak timings! Pretty reasonable for living out your VIP dreams.
Cost: From ~S$212.79 for an eight-seater Lincoln Stretch Limousine
Epic Hotel Experiences in Dubai and Abu Dhabi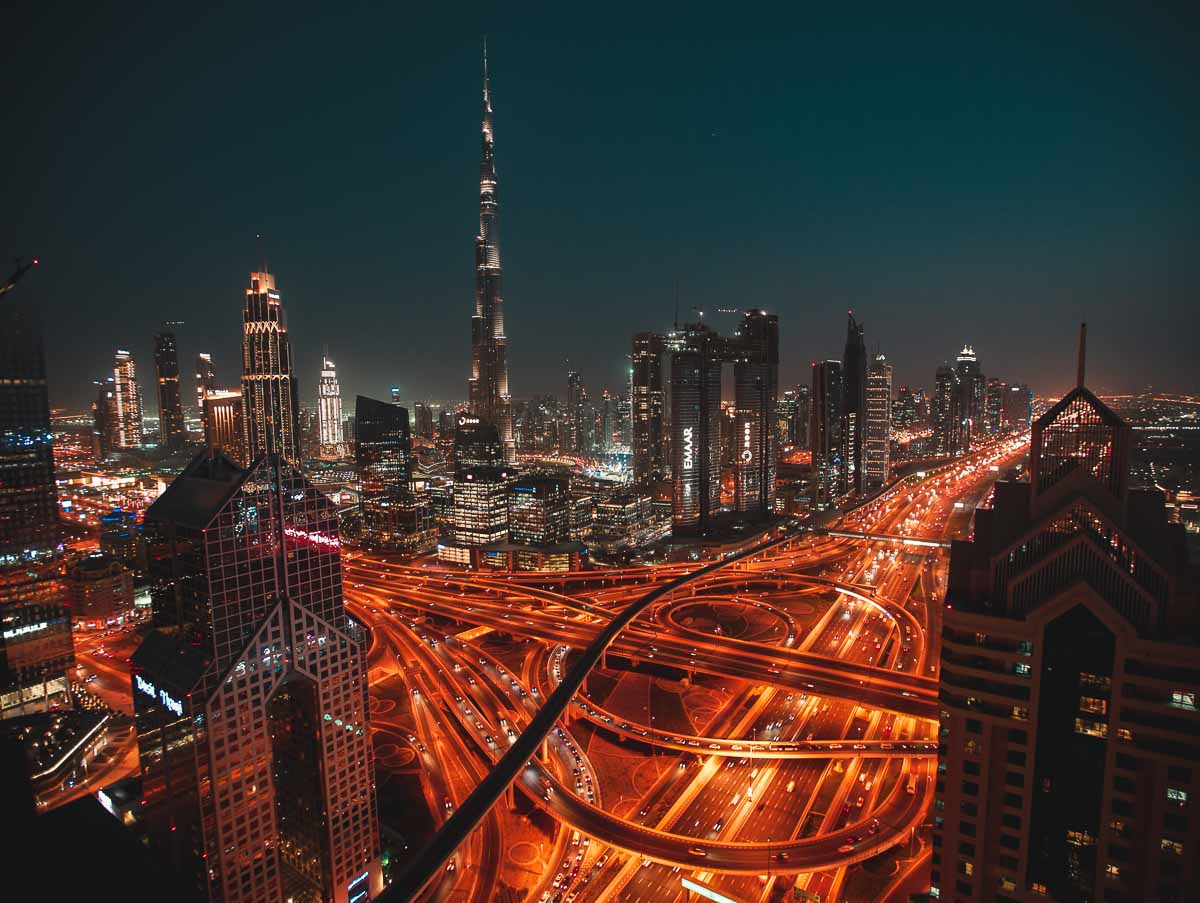 For a city which places so much emphasis on luxury, it's no wonder that Dubai is full of amazing accommodation options. Some of my favourites:
(1) Burj Al Arab (Dubai) — the world's first seven-star hotel
(2) Atlantis The Palm (Dubai) — explore the beautiful Palm Jumeirah island and enjoy free access to Aquaventure waterpark
(3) Zabeel House Al Seef by Jumeirah (Dubai) — a stylish luxury hotel in the heart of Old Dubai, close to major city attractions
(4) Emirates Palace (Abu Dhabi) — feel like royalty for a night, and ride the world's fastest rollercoaster at nearby Ferrari World
While I'm willing to spend on once-in-a-lifetime experiences, I'm also not a rich oil tycoon, so I try to save where I can. One great budget hack is using a travel search engine like Wego to score the best deals for Dubai hotels.
Comparing prices for hotels is easier with Wego, as you get a comprehensive, unbiased overview of all accommodation options by local and global merchants. For example, the best available rate for one night at Burj Al Arab is over S$300 cheaper on Wego than the official website (both excluding taxes). That's enough to pay for your flight to Dubai!
The website is simple and easy-to-use — just input your destination and dates, choose the best deals, and book your flights and lodging straight through the platform.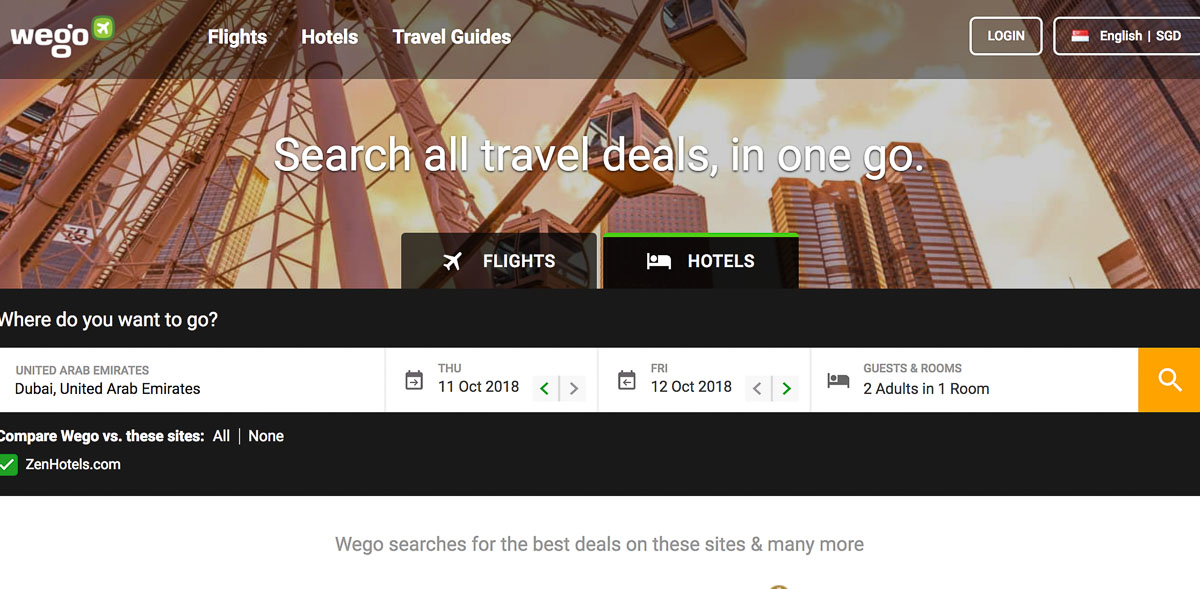 You can also filter by accommodation type, district, and available amenities. What's more, Wego has headquarters in Dubai, which gives them on-the-ground expertise in getting the best offers from Dubai hoteliers.
What other crazy activities are on your bucket list? Share them with us in the comments!
---
This post is brought to you by Wego.
For more travel inspiration, follow us on Facebook, Instagram, and YouTube.