If you're Muslim and looking for a solo-travelling itinerary, Taipei is a surprisingly good place to start!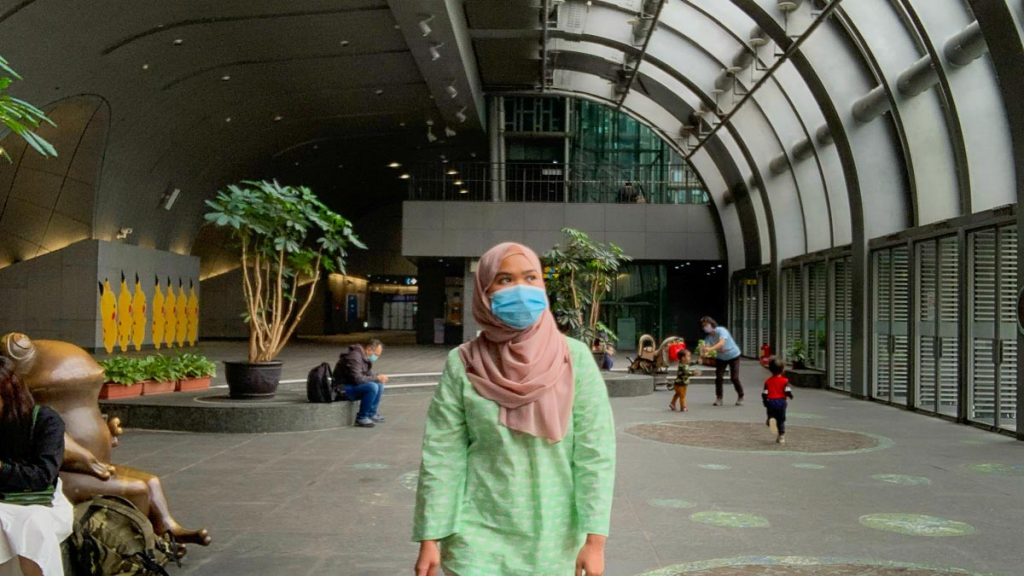 I've never solo-travelled before and to be honest, Taiwan wasn't a destination I thought I'd start with.
For one, I didn't speak the language, so navigating would be a challenge, much less finding Halal food.
So, I was a little apprehensive when I found out Taiwan would be my first foray into solo-travelling.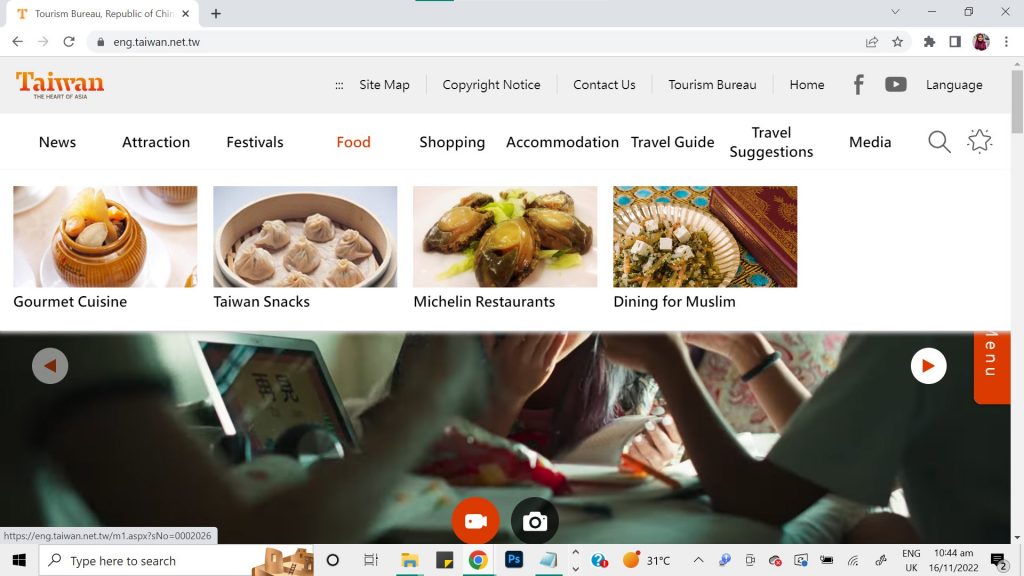 Digging a little deeper, I was pleasantly surprised to find that Taiwan is safe, open-minded, and Muslim-friendly. They even have a tab on their tourism website called 'Dining for Muslim'!
Pre-trip Essentials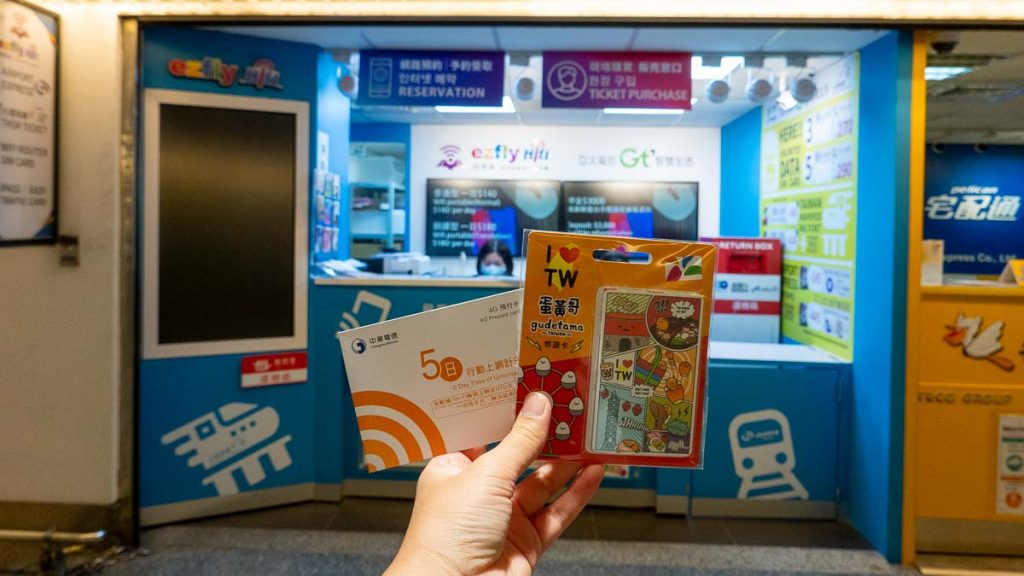 SIM Card: 4G SIM Card w/ unlimited data (from ~S$12.50 for 5 days)
Getting around Taipei: Pay for transport using the reloadable EasyCard (from ~S$4.40) — it can also be used at selected stores and attractions.
*Pro-tip: Pre-order your SIM Card and EasyCard via Klook and collect it from Taoyuan International Airport Ezfly Hifi Service Counter at the arrival hall after immigration.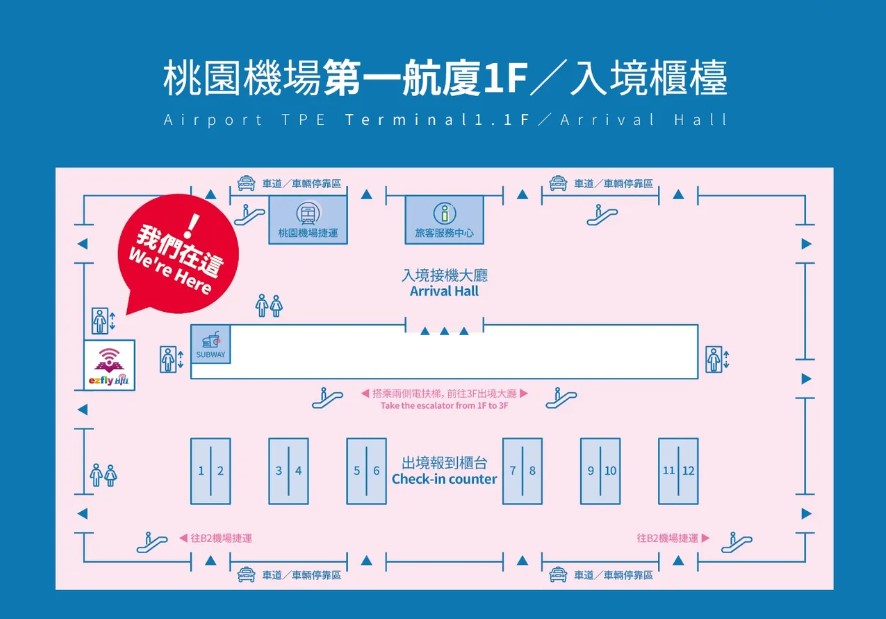 Photo credit: Klook
Terminal 1 Ezfly Hifi Service Counter
Opening hours: 9AM – 9PM
Address: Taiwan Taoyuan International Airport Terminal 1, 1F Arrival Hall (Non-controlled area)
How to get there: Exit the arrival hall and turn left. Walk a few paces in the direction of MRT Taoyuan Airport Line and the blue counter will be on your right.
Taipei Itinerary
(Click to jump to your favourite attraction/experience)
Day 0: Arrival and Covid-19 Related Measures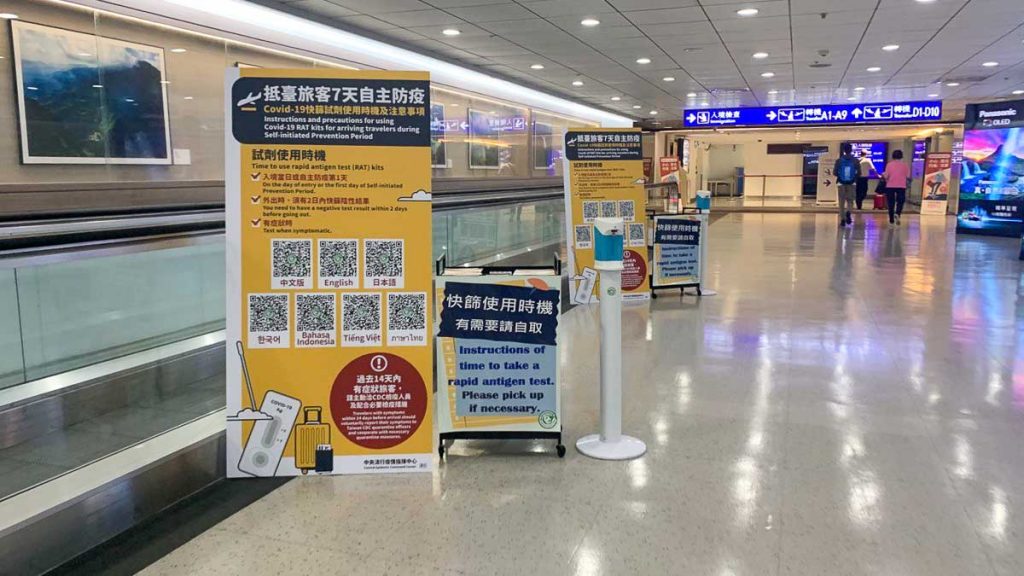 There is no quarantine period for Taiwan but incoming travellers are to fill in an arrival card and carry out a 7-day self-initiated prevention period:
– Stay in a hotel room that meets the "one person per room" requirement
– Avoid interacting with individuals at high risk of developing Covid-19
– Rest at home upon testing positive or experiencing symptoms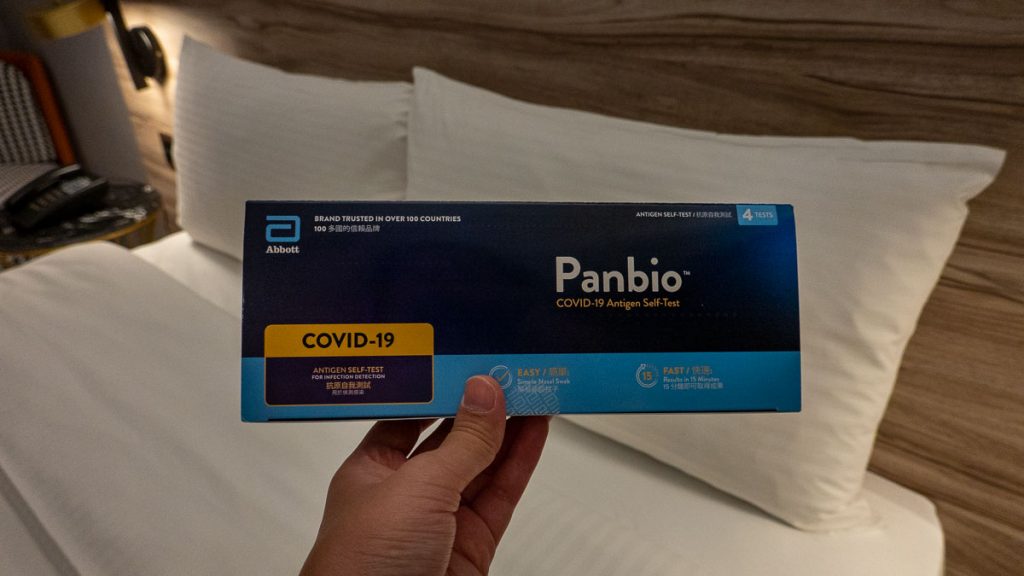 I received free ART kits from airport staff upon arrival and was required to test negative on the day of arrival and subsequently every two days before going out during the self-initiated prevention period.
There's no need to report the results but do take the necessary precautions in the event you test positive so as not to pass it on to others!
Those without symptoms can take public transportation and dine in restaurants during the period. Masks are still mandatory indoors and on public transport.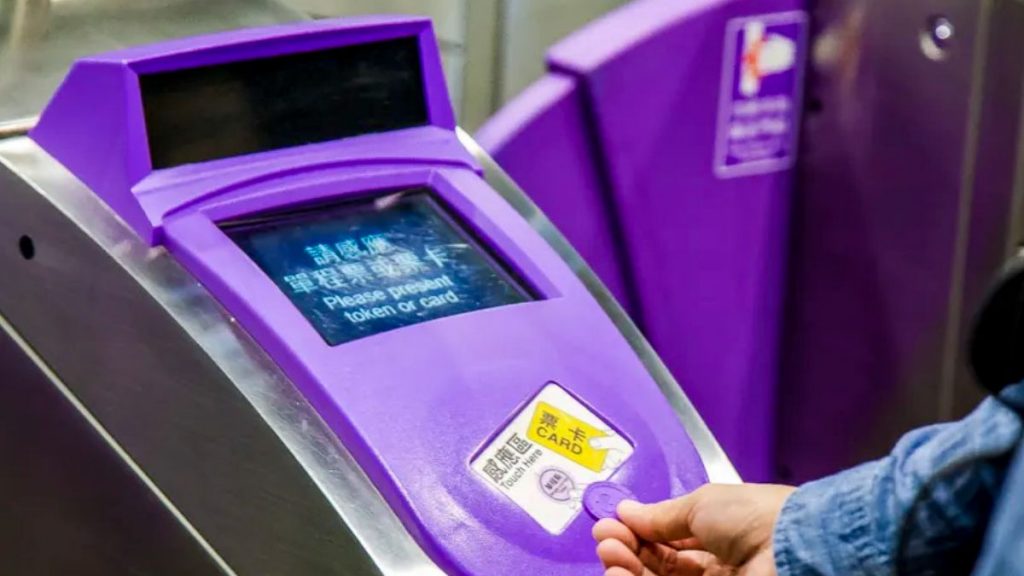 Photo credit: Klook
Getting from Taoyuan International Airport to Taipei: Take the Airport MRT Line to Taipei Main Station. It takes an hour to reach the station via the Commuter Train and 40 minutes via the Express Train. Both cost NT$160 and can be purchased as tickets or tapped through the gantry with the EasyCard.
*Pro-tip: Check the train schedule beforehand as Express Trains arrive at intervals of 15/30 minutes.
*Note: The last train to Taipei Main Station departs at 11:37PM.
Check-in to 日野苑 Hinoen Hotel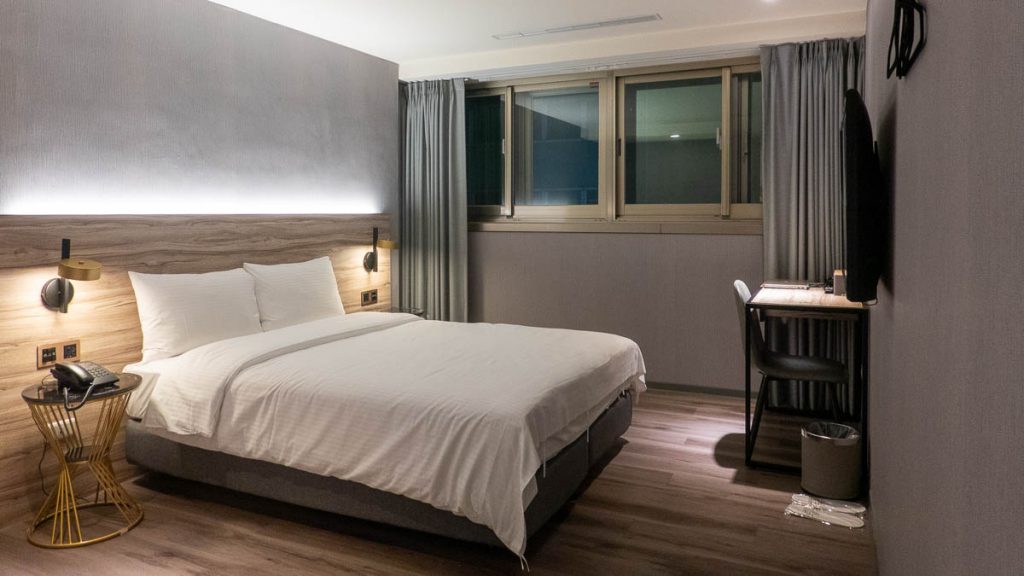 日野苑 Hinoen Hotel is within walking distance to Taipei Main Station, a 15-minute walk to Ximending Shopping Street, and a 5-minute walk to some Halal restaurants. The hotel also offers free self-service laundry and a 24-hour check-in service.
*Pro-tip: There are also plenty of hotels in Taipei that serve Halal meals and are Muslim-friendly with prayer mats, bidets and Qibla direction!
日野苑 Hinoen Hotel
Cost: From S$83
How to get there: From Taipei Main Station, take Exit Z10 (2min walk, stairs) or Exit Z4 (5min walk, elevator). If alighting from the Airport Line in Taipei Main Station, take Exit A1-4 (5min walk, elevator).
Day 1: Taipei City Centre
Free Historical Walking Tour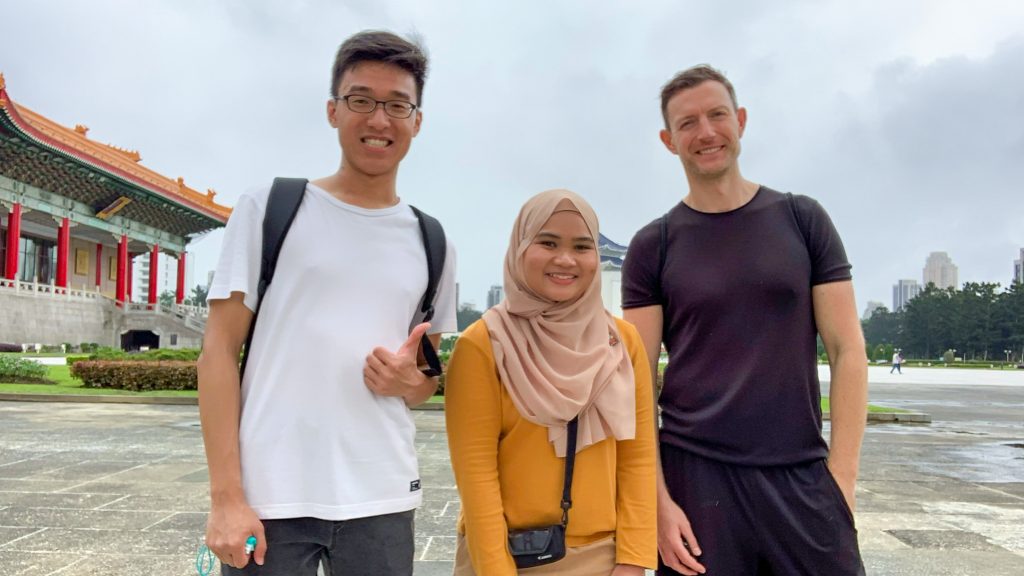 First up on my Taipei itinerary is a Free Historical Walking tour. This was the perfect chance to get acquainted with Taipei city through a local and an opportunity to make friends — especially as a solo traveller.
Although the tour is 'free', it's common practice to tip your guides based on how satisfied you are after the tour.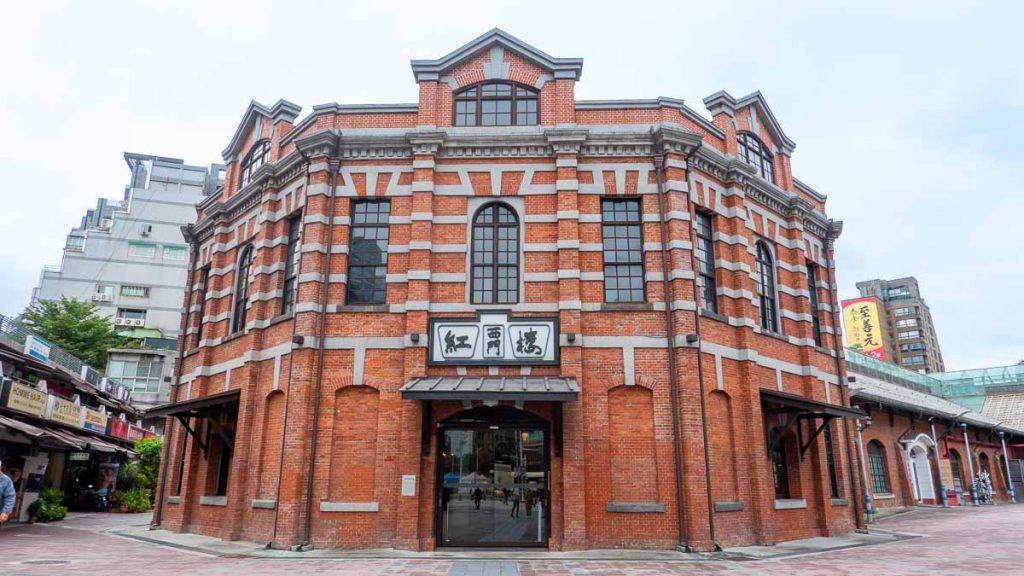 I originally signed up for the Secret Hiking Trail in Taipei Suburbs but due to bad weather, our guide Shih Heng switched it to a historical and cultural tour of Taipei instead.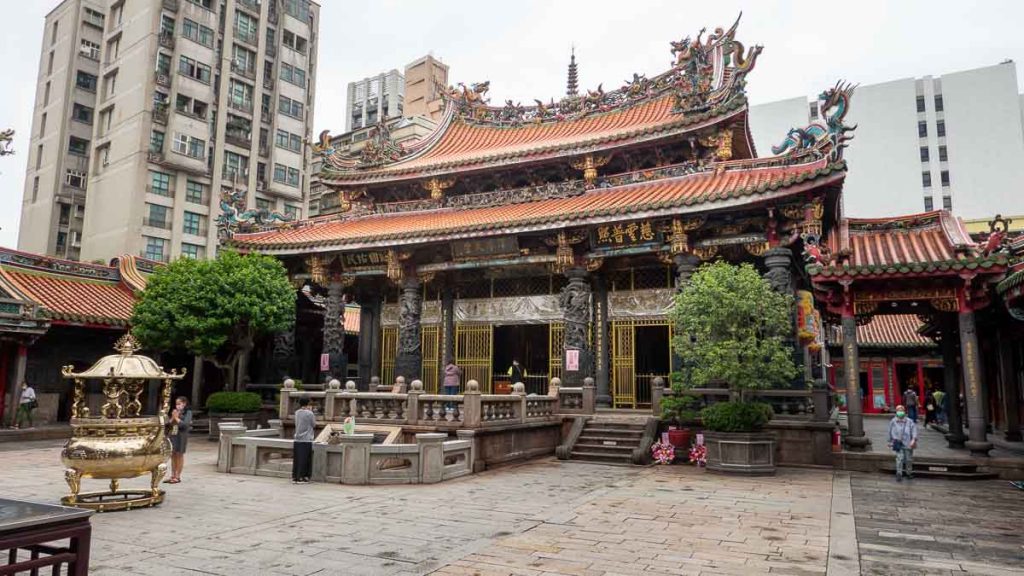 We started at Longshan Temple and visited main attractions in the old town of Taipei City like Bopiliao Historical Block and Chiang Kai-shek Memorial Hall — both of which had prayer rooms!
Shih Heng was charismatic and would share quirky facts like how there was a pillow fight at Chiang Kai-shek Memorial Hall during International Pillow Fight Day 2016 — an annual global event where participants in over 100 cities swing pillows at each other in a designated space.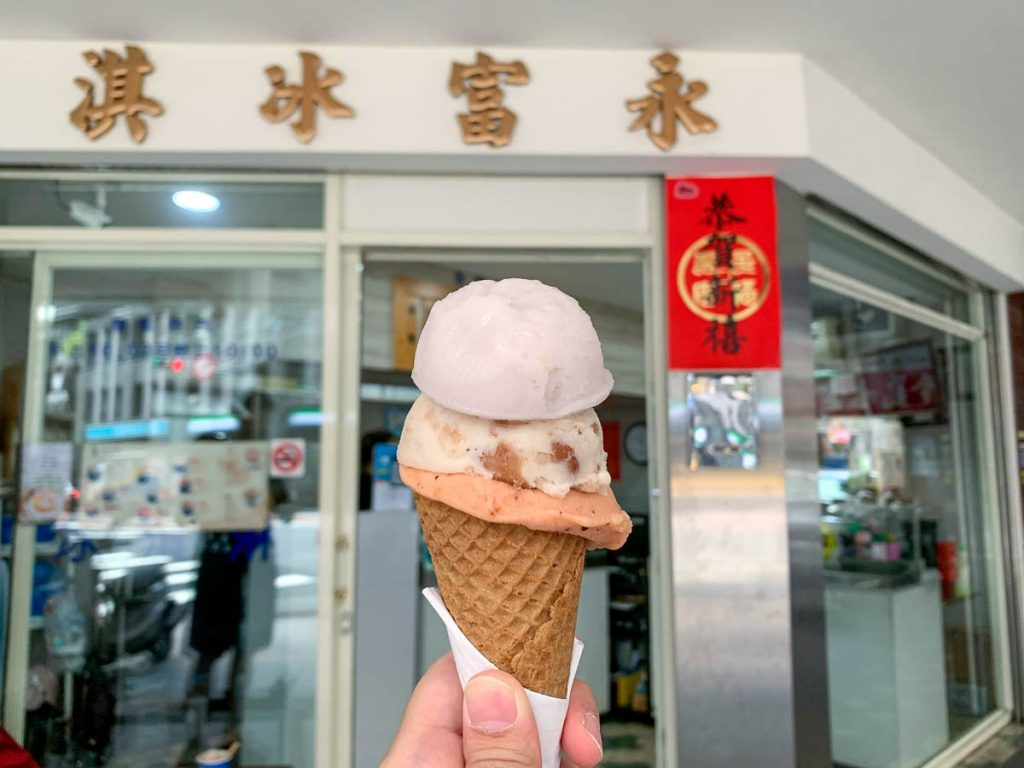 He also took us to his favourite ice cream spot, Yongfu Ice Cream, which served local flavours like Red Bean and Guiyuan (longan) — perfect for my Singaporean palette. The ice cream was light on dairy and had a sherbet-like texture. It had no alcohol or gelatin too!
As there was only one other participant, the whole tour felt like I was chilling with friends.
Yongfu Ice Cream
Cost: NT$45 for three scoops (~S$2)
Opening hours: 10AM – 10PM
Address: No. 68, Section 2, Guiyang St, Wanhua District, Taipei City, Taiwan 108
*Pro-tip: If your guide is cool with it, stay in touch with them so you have a local friend to give recommendations for your next Taipei itinerary.
Secret Hiking Trail in Taipei Suburbs
Cost: Free (but tipping is common practice)
Tour timing: 9AM – 12PM
Meeting point: Neihu Station Exit 1 or Longshan Temple Exit 1, depending on the route
Lunch at Uncle Ma's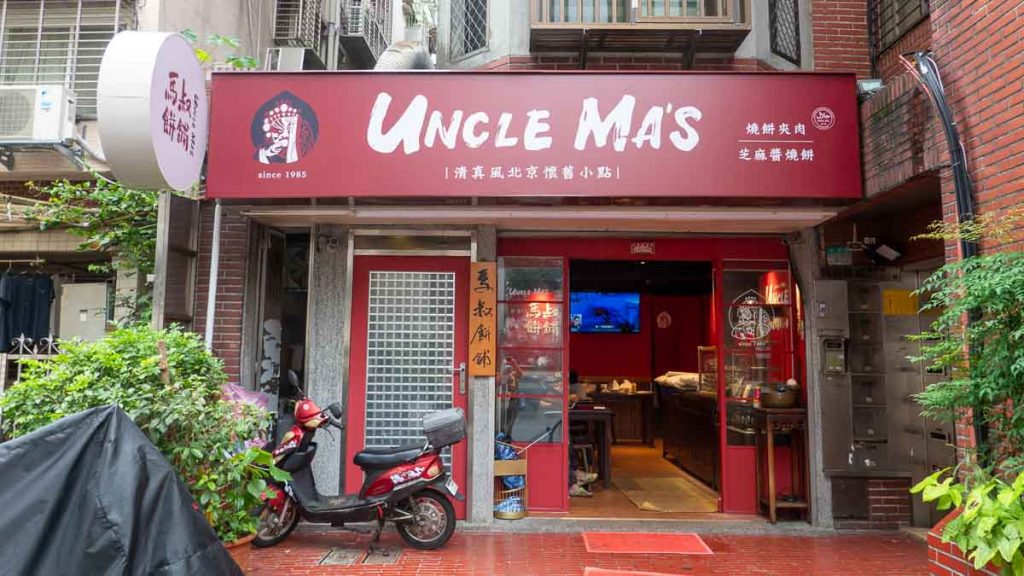 After the walking tour I headed to Uncle Ma's — a train stop away from Chiang Kai-shek Memorial Hall MRT.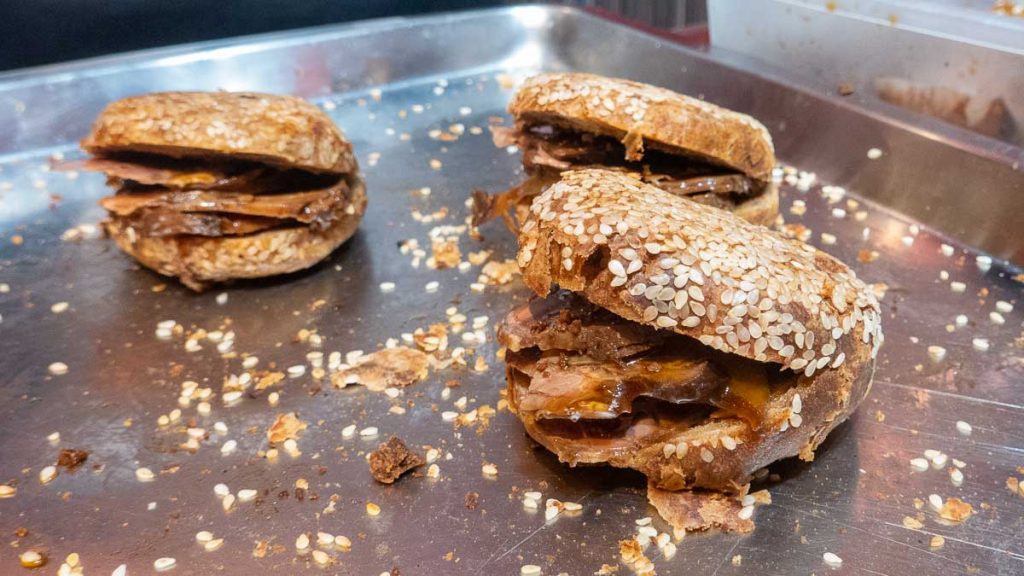 The star of Uncle Ma's is the Beef Shao Bing (NT$65), a layered flaky flatbread filled with marinated beef slices. The Shao Bing layers had a prominent Chinese five-spice flavour — warm and aromatic.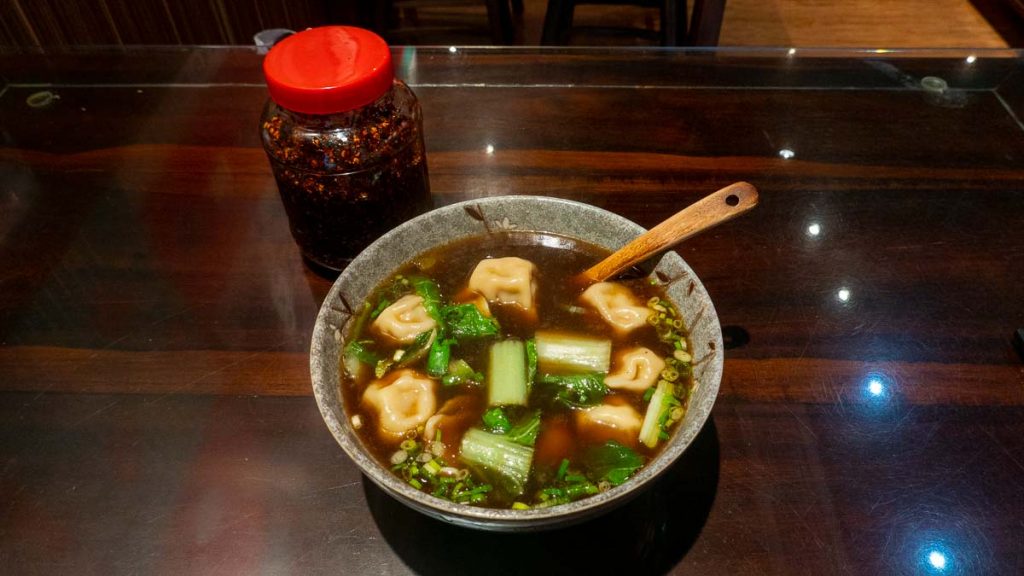 Uncle Ma's also serves main dishes like soup dumplings (NT$150) with a light and mild broth, and beef noodles.
馬叔餅舖 Uncle Ma's/清真風懷舊北京小點 (Halal-certified and Muslim-owned)
Cost: From NT$40 – 200 (~S$1.80 – 8.90)
Opening hours: 7AM – 6PM (opens 7:30AM on Sat & Sun, closed on Fri)
Address: No. 67-2, Linyi St, Zhongzheng District, Taipei City, Taiwan 100
How to get there: Exit 1 at Dongmen Station. Turn left into Linyi Street and walk through the alley of shops. Uncle Ma's will be on your right.
Read also: Muslim-Friendly Halal Food Guide in Taipei — All Tried and Tested
Huashan 1914 Creative Park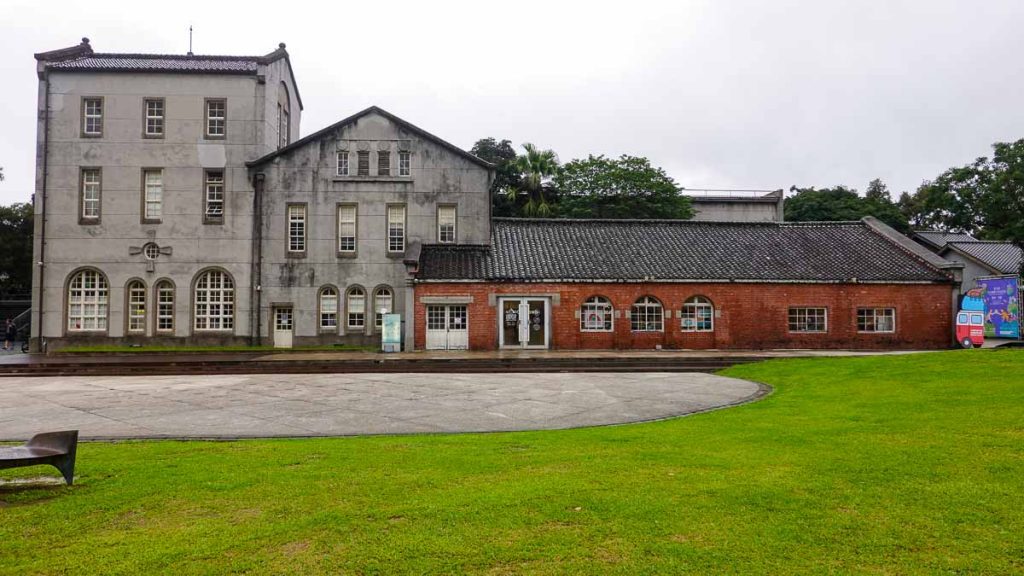 Huashan 1914 Creative Park is an arts and culture space housing exhibitions, locally made items like miniature rugs and bags, and performing arts showcases. There are several cafes and beverage shops around the park too.
The park was originally a Japanese sake plant in 1914. It went through several transformations — like being re-purposed as Taihoku Winery — before finally settling as a hip play area for creatives. Its preserved and rugged look makes it a popular spot for photos.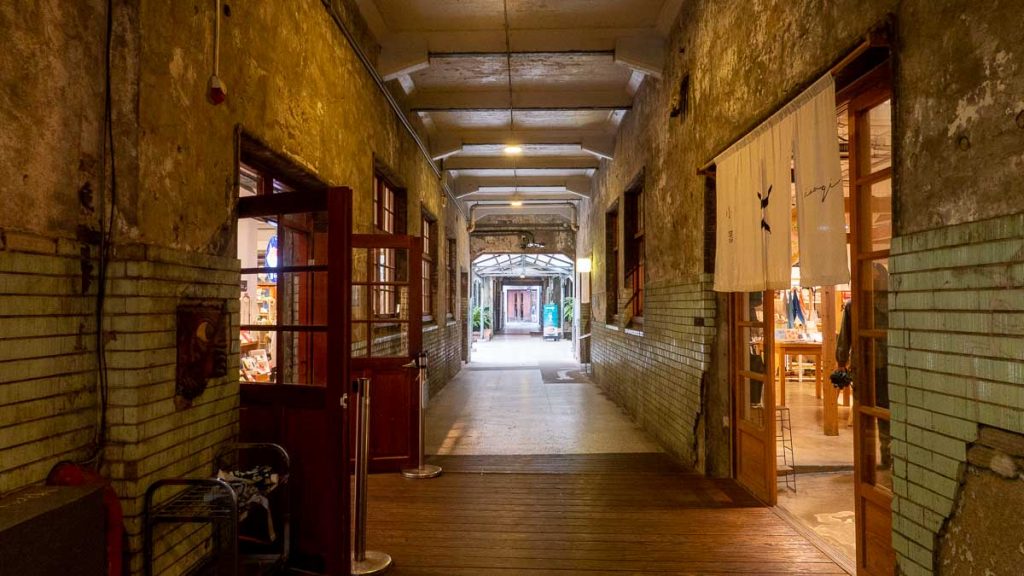 Huashan 1914 Creative Park
Opening hours: 24hrs, Shops are open from 11AM – 9PM
Address: No.1, Bade Road Sec.1, Zhong Zhen District, Taipei 100
Peanuts-themed 7-11
Fun fact: Taiwan is second in the world for having the most convenience stores per capita!
There are convenience stores at every corner — with themed ones like Detective Conan, Hello Kitty, and Peanuts! So of course I had to include one in my Taipei itinerary.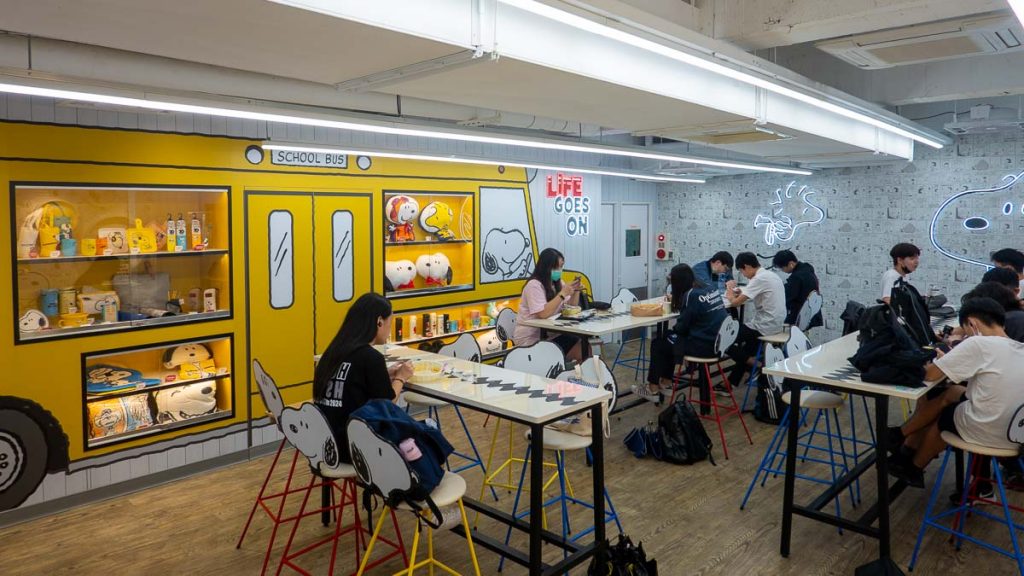 There are two in Taipei on Shaoxing North Street, but head further up to the Xingzhong Store for a larger seating area and a wider merchandise selection.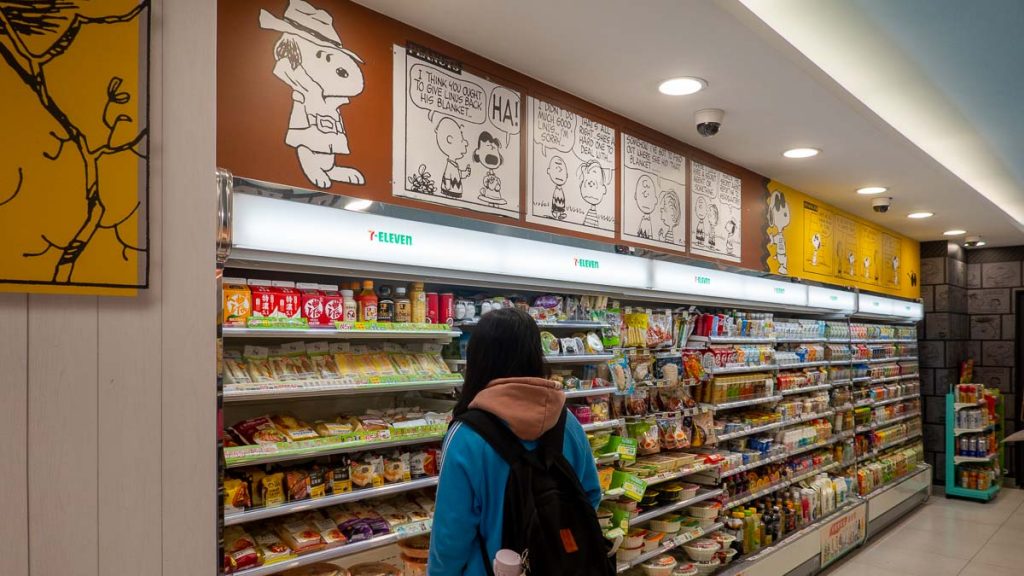 You can find halal-certified and vegetarian-friendly snacks and drinks in most Taiwan convenience stores — like sweet Mixed Peanut Congee (halal-certified by the Taipei Grand Mosque) and roasted sweet potatoes.
*Pro-tip: Use the 'Halalin' app for a quick view of Halal-certified items in different convenience stores.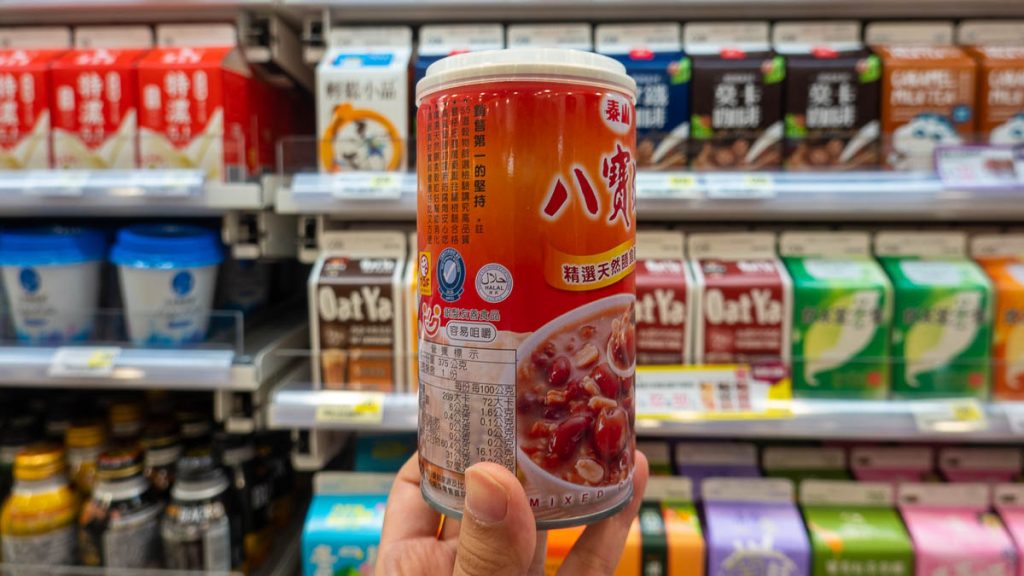 7-ELEVEn 紹興門市 (SNOOPY主題商店)
Opening hours: 24hrs
Address: Level 1, No. 37, Shaoxing N St, Zhongzheng District, Taipei City, Taiwan 100
Dinner at Chang's Beef Noodles Shop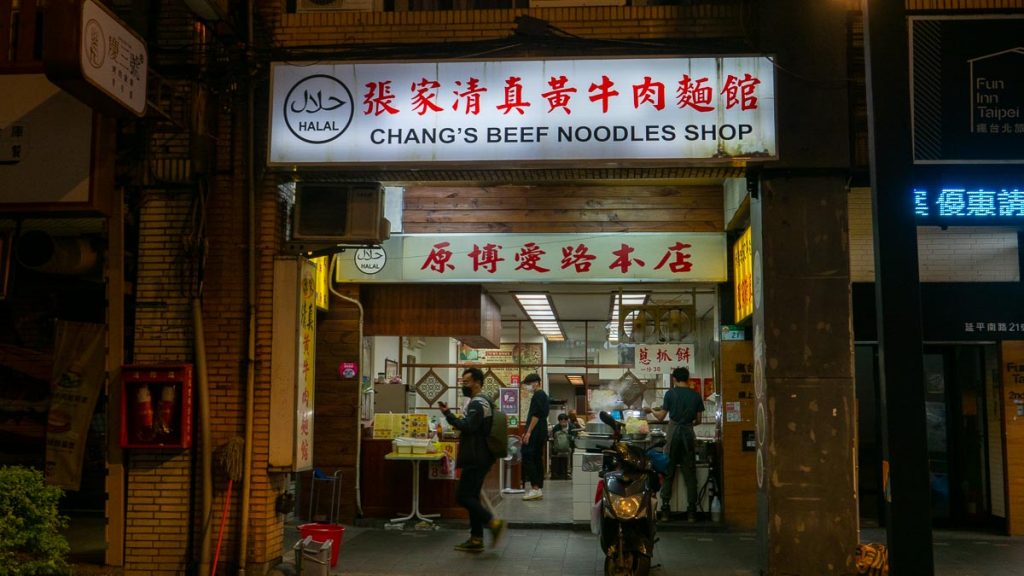 The shop mainly sells beef noodles but if you're not too hungry, there are other side dishes too. The Scallion Pancake rolled with Beef and Eggs (NT$100) made for a light snack but I opted for no beef (NT$40).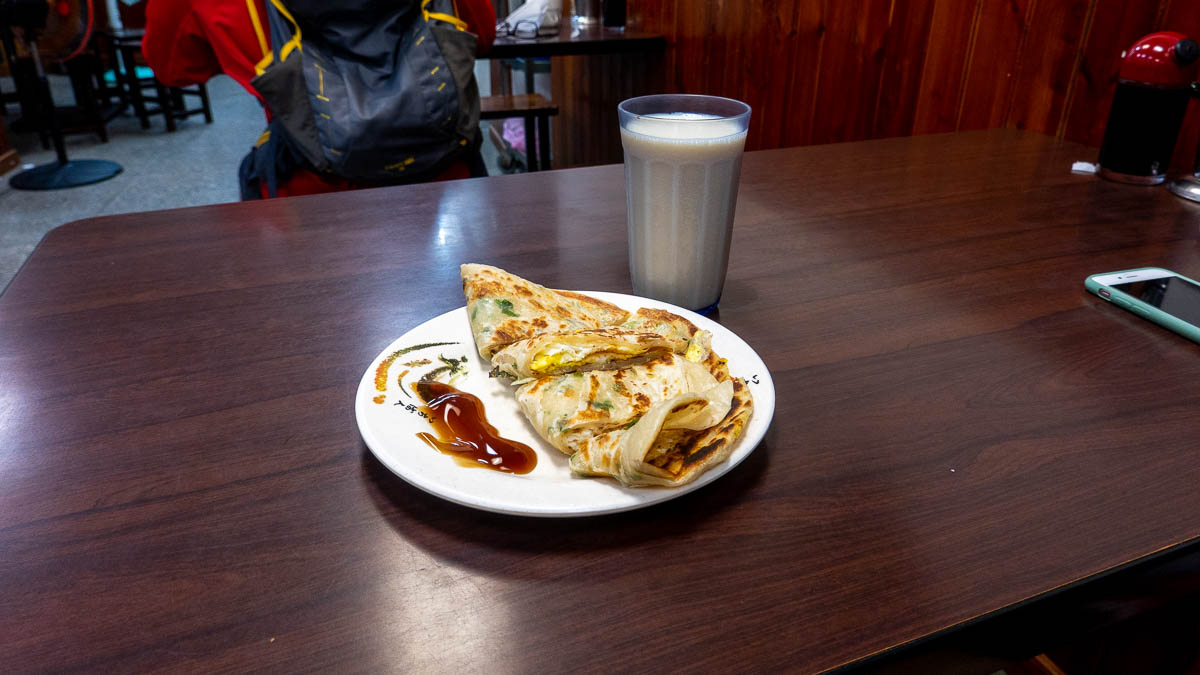 Also try the cold soy milk AKA Dou Jiang (NT$20) here as it had a nuttier flavour and felt tastier compared to the ones in Singapore!
Trying Dou Jiang is a must when in Taiwan. You can find it at traditional Taiwanese breakfast places but most of them serve pork on their menu. Include Chang's Beef Noodles Shop's Dou Jiang in your Taipei itinerary for a guaranteed Halal alternative.
*Note: The store also has a prayer corner with prayer mats, but there's no ablution area.
Chang's Beef Noodles Shop 張家清真黃牛肉麵館 (Halal-certified and Muslim-owned)
Cost: From NT$9 – 220 (~S$0.35 – 9.70)
Opening hours: 10AM – 7:30PM (opens 7:30AM on Sat & Sun)
Address: No. 21, Yanping S Rd, Zhongzheng District, Taipei City, Taiwan 100 (Exit 6 Ximen Station)
Ximending Walking Street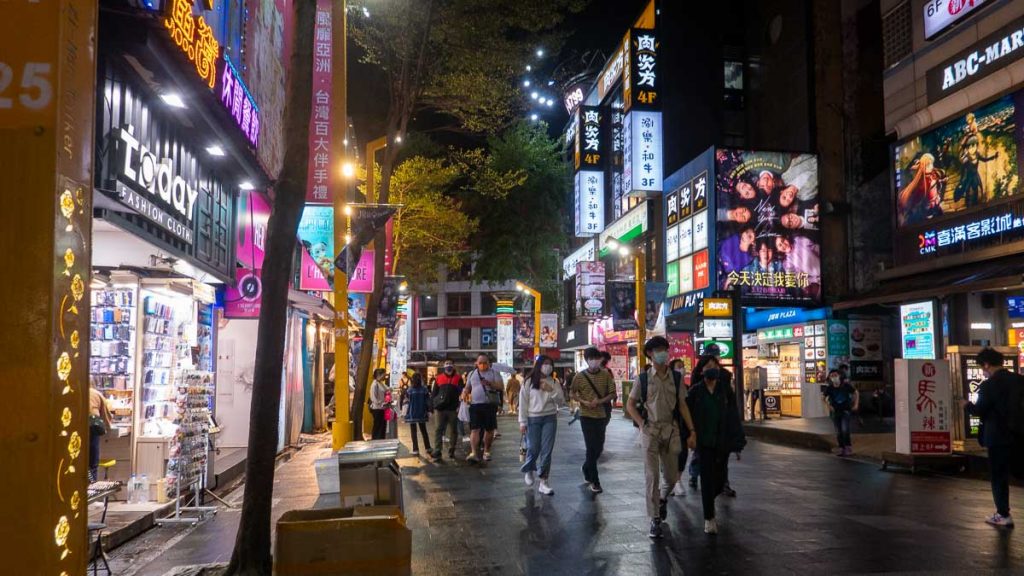 I ended my night with a visit to Ximending Walking Street — a one-stop hub for shopping, eating, and entertainment.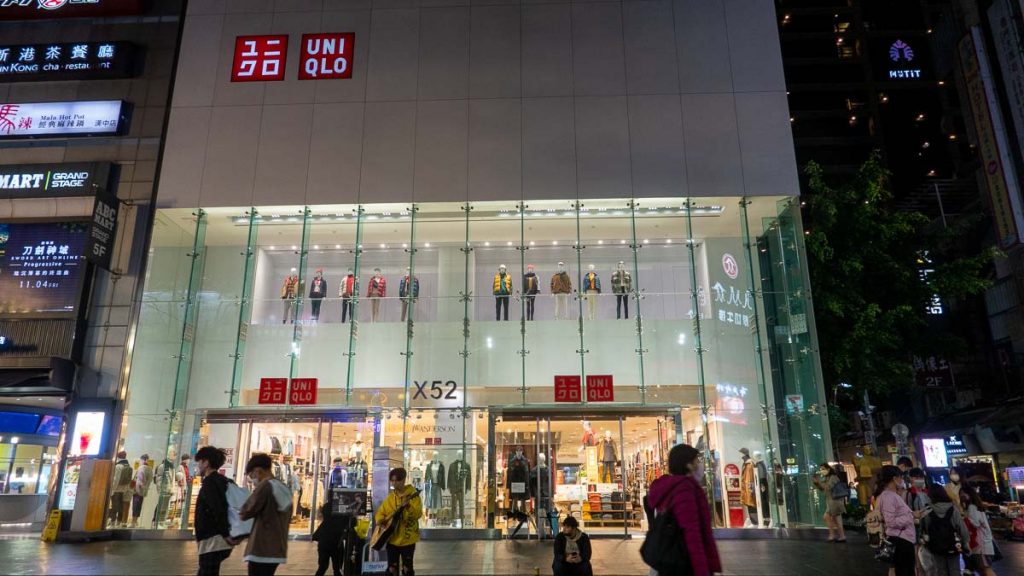 There are plenty of local and international brands here but naturally, I was drawn to the familiar red and white UNIQLO logo.
UNIQLO Ximen Store spans two basements and four levels, with a 'UNIQLO Ximen Special' section at the top floor housing exclusive UT collections and a "design your own" T-shirt station.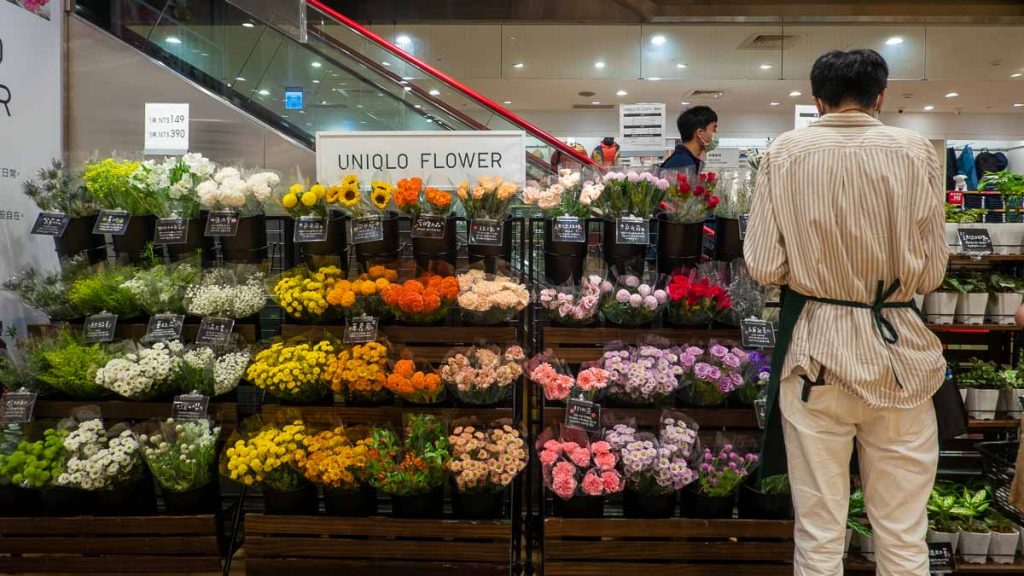 Take your time to explore the different levels because they had items that weren't sold in Singapore — including flowers and more heavy-duty outerwear. However, I walked out empty-handed because I noticed prices were slightly higher than in Singapore at that time 😔
UNIQLO Ximen Store
Opening hours: 11AM – 10PM
Address: 108, Taiwan, Taipei City, Wanhua District, Hanzhong St, No.52, B2-4F
Day 2: Day Trip to Tamsui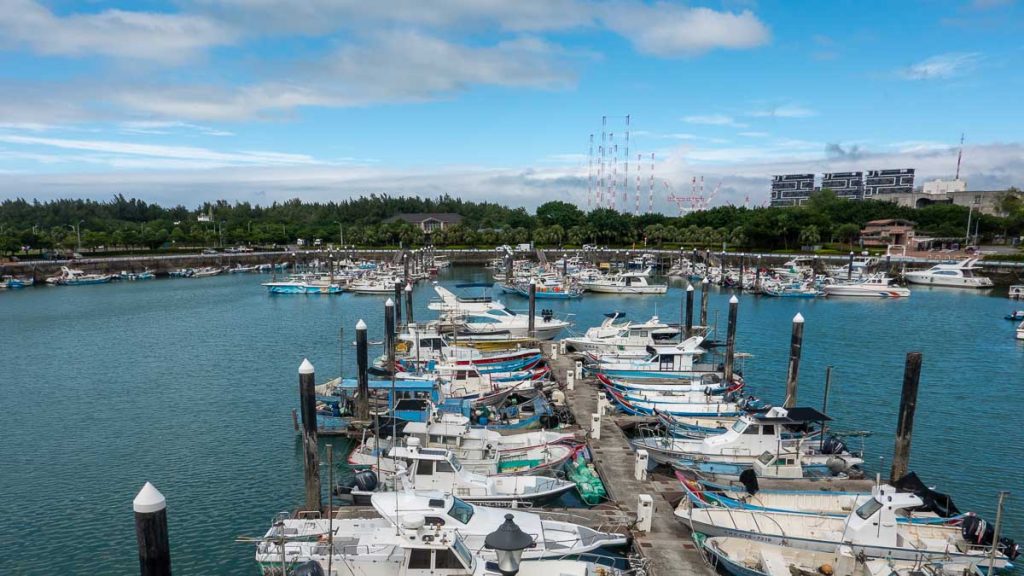 No Taipei itinerary is complete without a day trip away from the city. Often overlooked, I picked Tamsui for its charming colonial buildings and seaside views.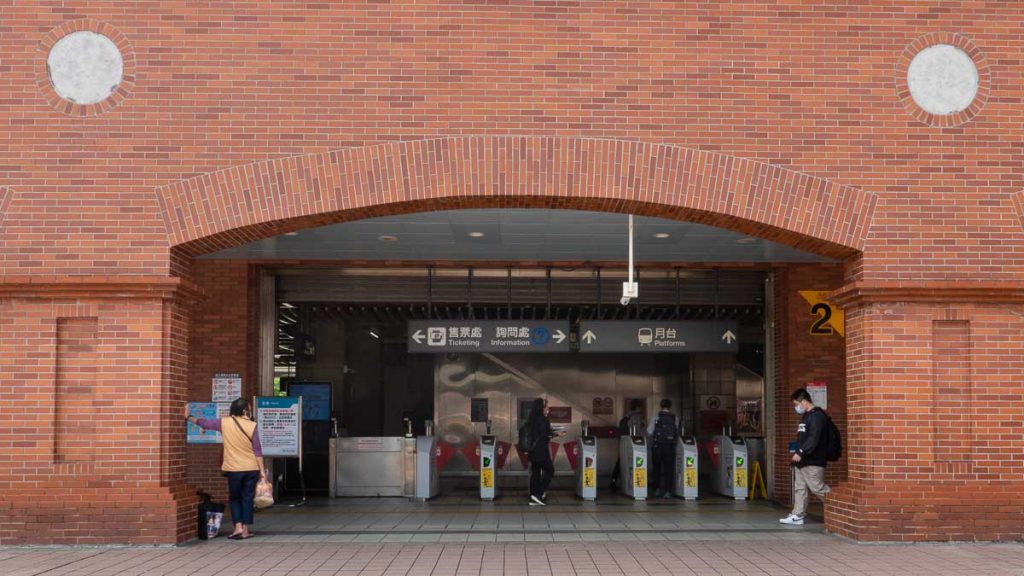 Getting to Tamsui: Take the Tamsui–Xinyi Line (red line) and alight at the last stop — Tamsui. It takes about an hour from Taipei Main Station.
*Note: Trains alternate between stopping at Tamsui and Beitou so if you happen to ride the Beitou-bound train, simply alight and take the next train.
Explore Historical Sites
Tamsui is a time capsule of preserved buildings from Taiwan's time as a Spanish Colony all the way to Japanese rule. There are many tourist spots here so it's best to plan your route well.
Coincidentally, I bumped into Martin (a participant from the walking tour) at the plaza. It totally wasn't part of my solo Taipei itinerary but I'm glad I had a friend to explore the town with.
We started from Tamsui MRT Park and worked through the attractions up to Lover's Bridge on foot — the entire route took us about 3 hours. I enjoyed the scenery and cutting through alleyways during the walk.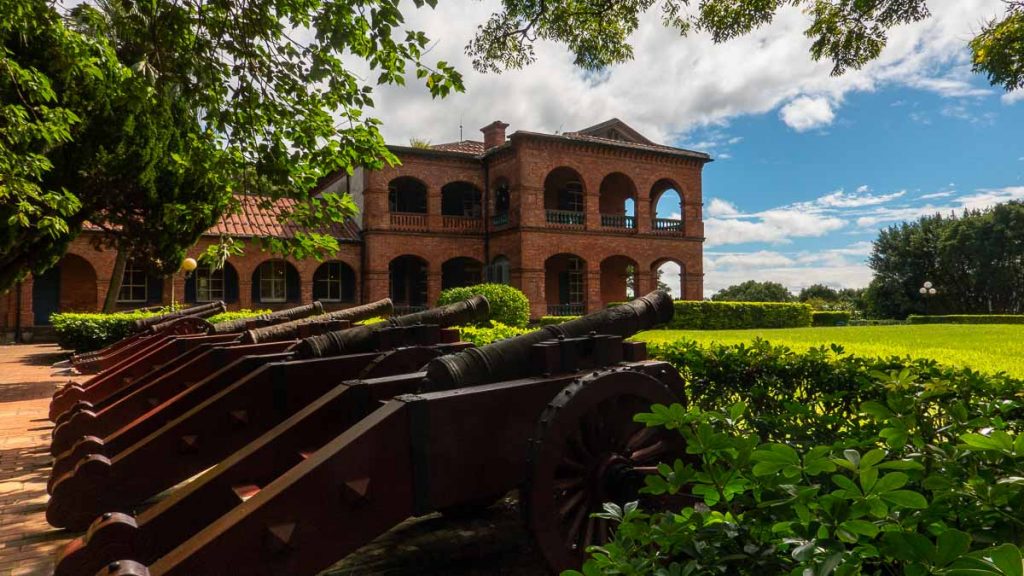 It was quite a trek to get to the grounds of Fort San Domingo and the Former British Consulate Residence.
Originally built by the Spanish Empire, Fort San Domingo has been rebuilt and repaired several times by the Dutch, the Qing Government, and the British. The two buildings display furniture, appliances, and garments from that time but make sure to check out the second floor for an aerial view of the grounds!
Fort San Domingo
Entrance fee: S$3.55 via Klook
Opening hours: 9:30AM – 5PM (closes 6PM on Sat and Sun)
Address: 251, Taiwan, New Taipei City, Tamsui District, No. 1, Lane 28, Zhongzheng Road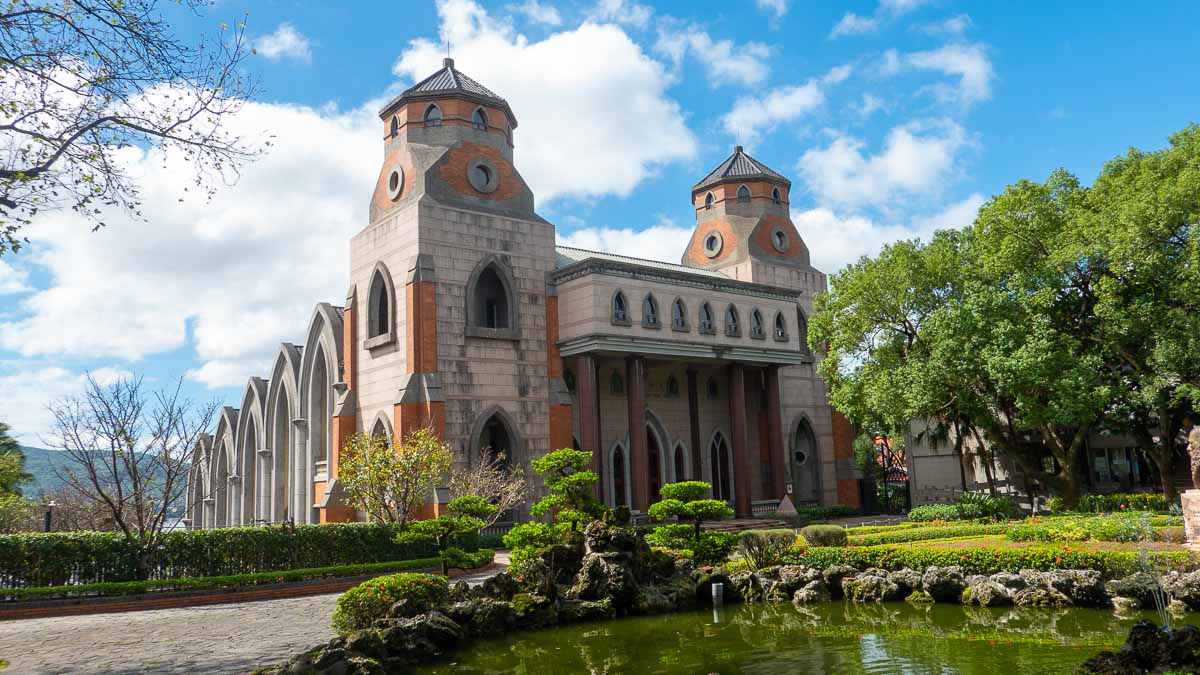 Another underrated site near Fort San Domingo is Aletheia University — one of the oldest institutions of higher education in Taiwan, with a campus featuring gothic and baroque architecture!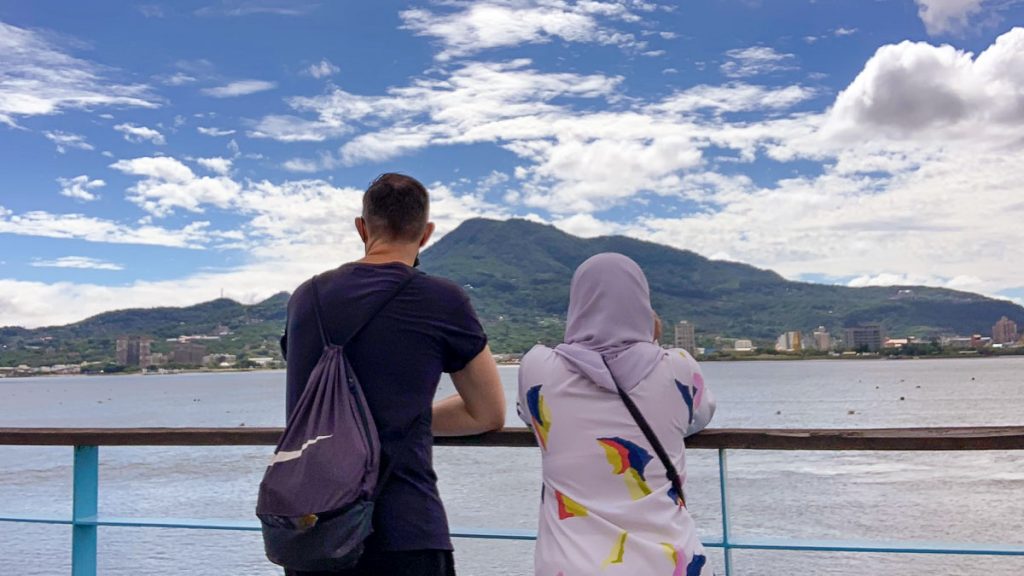 The last leg of the route was a 30-minute walk to Fisherman's Wharf and Lover's Bridge. It's a straight route by the main road but I'll be frank — it's a long walk. However, the clear and uninterrupted view of Tamsui River and Mount Guanyin taken from this bridge was worth it.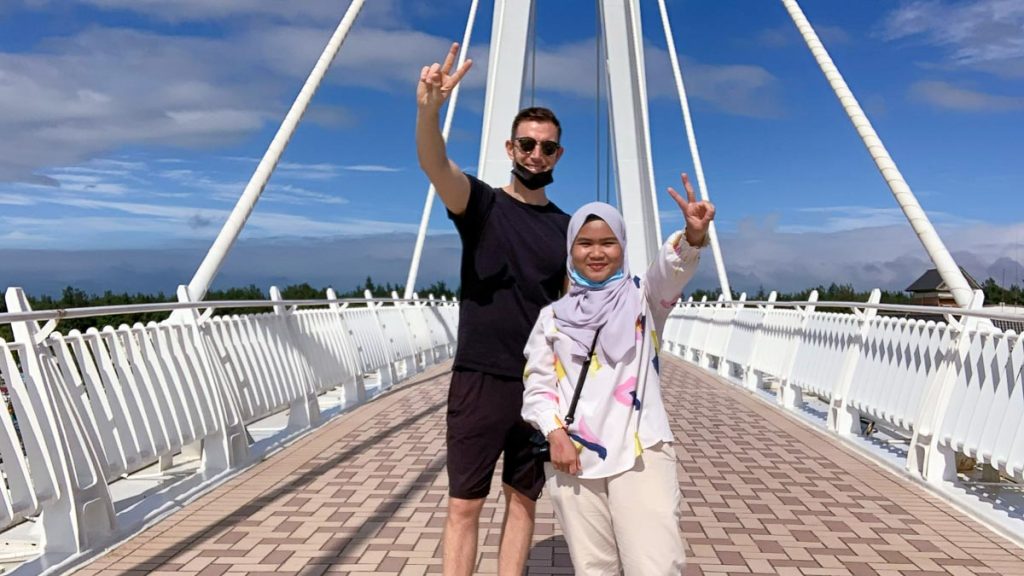 That's Martin from the walking tour!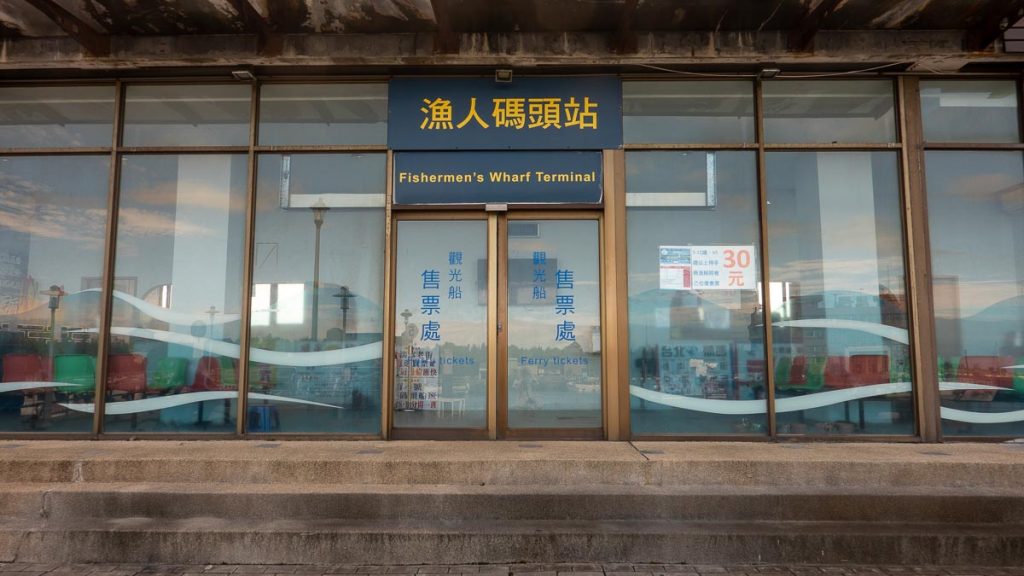 *Pro-tip: To save time on your Taipei itinerary — and your legs, take a taxi or an Uber from Tamsui Custom's Wharf (near Fort San Domingo) to get to Fisherman's Wharf/Lover's Bridge in 10 minutes. You can also take a ferry on weekends from Tamsui Ferry Wharf (near Tamsui MRT) to Fisherman's Wharf if you want to head straight to Lover's Bridge.
Lunch at Kedai Bakso Ma'e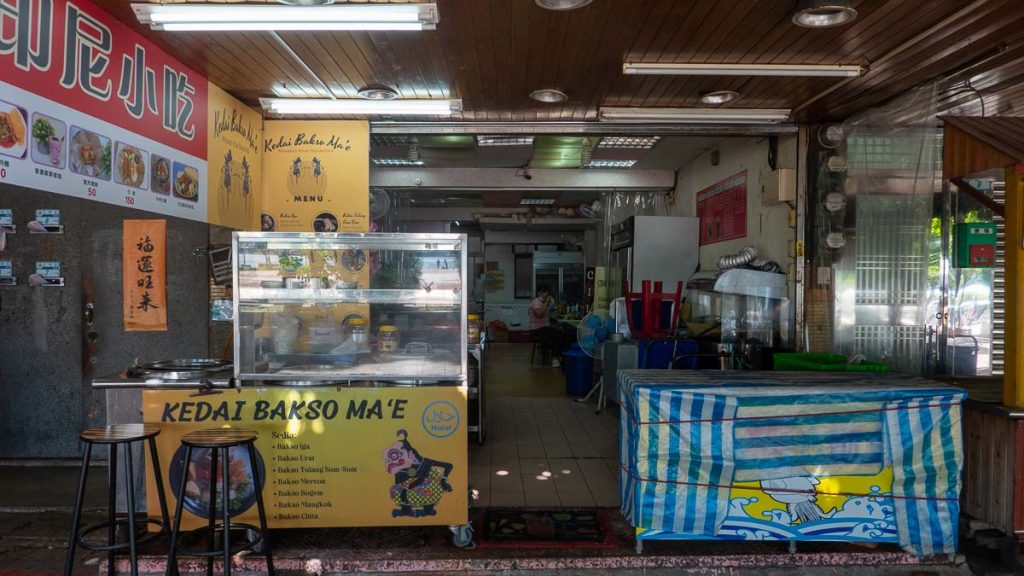 For lunch, I stopped by Kedai Bakso Ma'e near the riverfront. The shop mainly serves Bakso (meatball soup with noodles) and Indonesian snacks. I wasn't feeling too peckish so I went for a Bakwan AKA fried vegetable fritter (NT$10).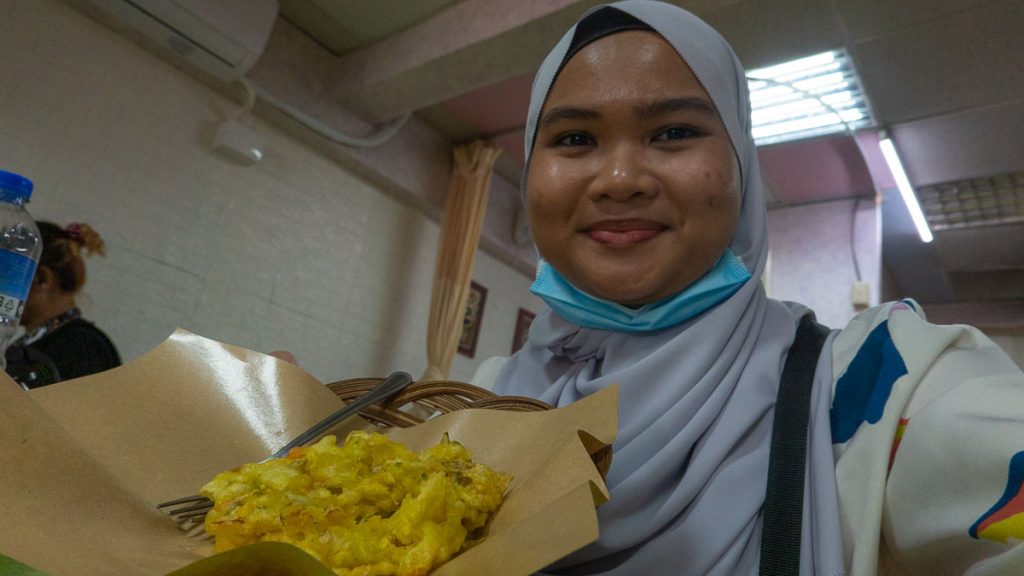 The owner, who was an Indonesian-Muslim lady, was kind to send me off with a free Chendol drink (coconut milk and palm sugar drink with green rice flour jelly) — just what I needed to tackle the second half of the warm day.
*Note: The shop has a prayer corner and a washroom with a bidet.
Another Halal option in Tamsui is Halal Moon Curry House 穆屋咖哩.
Kedai Bakso Ma'e
Cost: NT$10 – 250 (~S$0.45 – 11.10)
Opening hours: 10AM – 8PM (opens 8:30AM on weekends, closed on Mon)
Address: 251 M (Lantai 1) 0, No. 8 Jalur 56, Jalan P Gongzhi, Caodongli, Tamsui District, New Taipei City, Taiwan 251
Gongming Street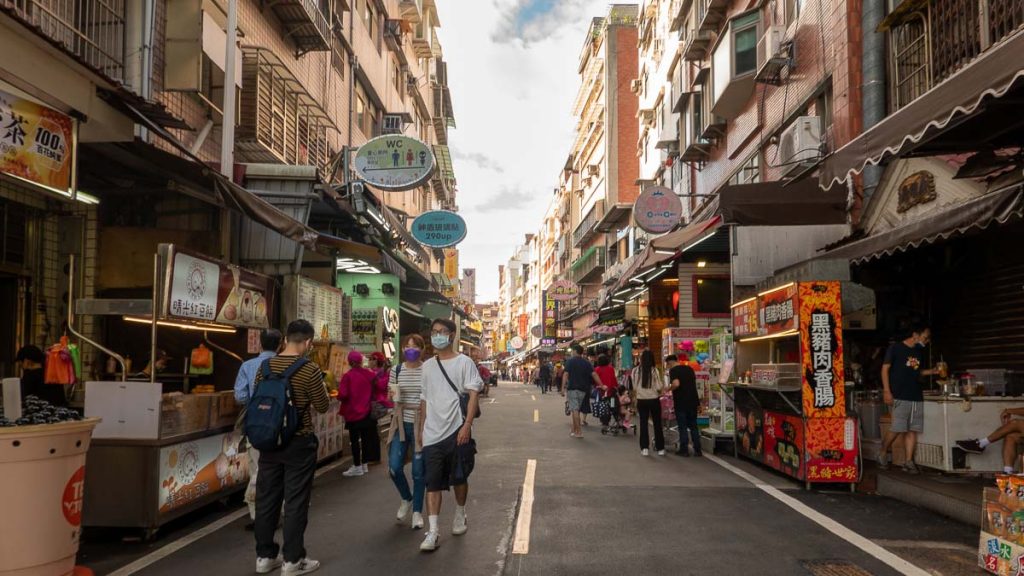 Gongming Street is a pedestrian road lined with local shops and snack sellers. I was surprised at the variety of Muslim-friendly options here with no meat, lard, or alcohol like wheel cakes and roasted corn.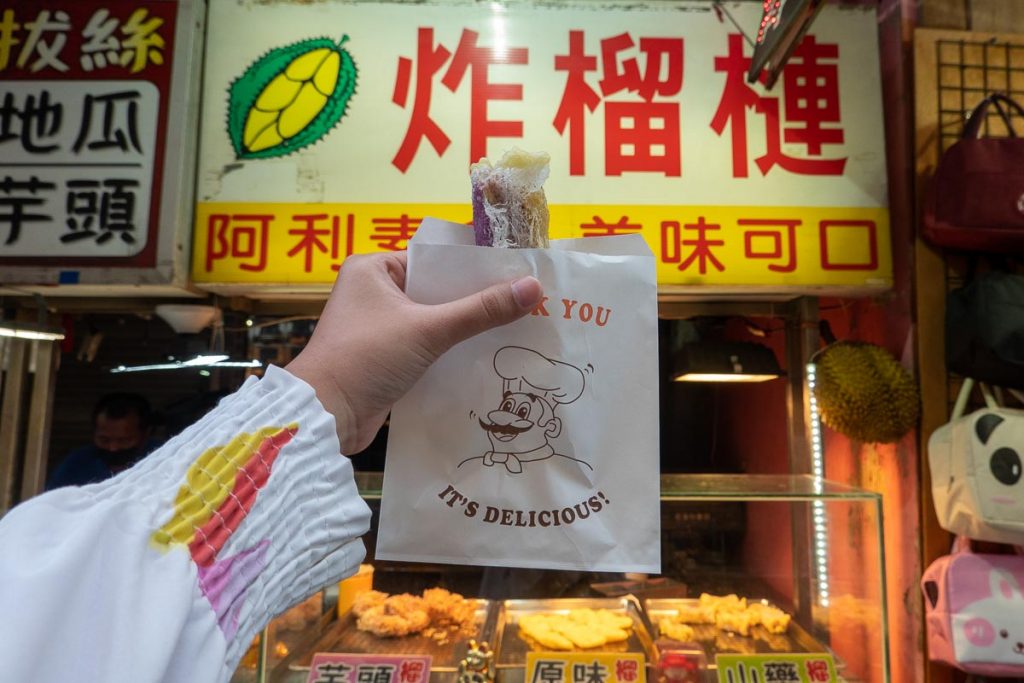 While walking along the street, I was intrigued by the fried sweet snacks at this stall.
The vendor assured me that it was durian and said "You, Muslim okay 👍". The fried durian-yam fritter (NT$40/piece) had a hard texture but a creamy interior. The yam's natural sweetness helped to balance the durian's lack thereof.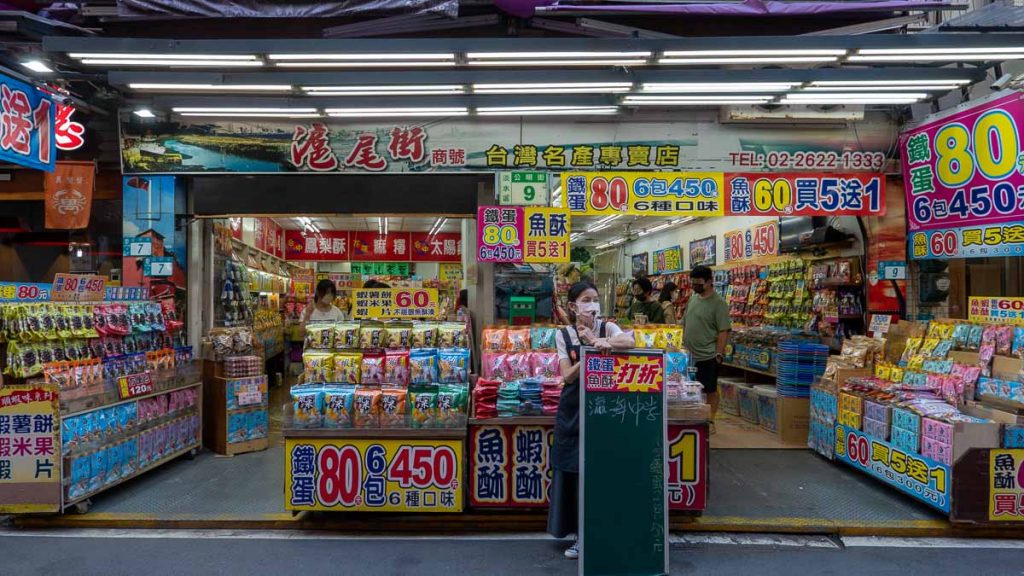 If you're looking for souvenirs, there's a huge selection of snacks at 滬尾街商號 HU WEI JIE(手信店). You can find various brands of Made in Taiwan snacks like pineapple cake, jellies, and mochi — all Halal-certified.
Most of the Halal-certified items in this store are by the brand Yuki & Love but always check for the Halal sign as not all items by the brand are certified. You can also look out for 'Ovo-Vegetarian' tags, but purchase at your own discretion as these may not be prepared according to Islamic dietary laws.
HU WEI JIE 滬尾街商號(手信店)
Opening hours: 10AM – 9PM
Address: No. 9, Gongming St, Tamsui District, New Taipei City, Taiwan 251
Dinner at Halal Yellow Beef Noodle House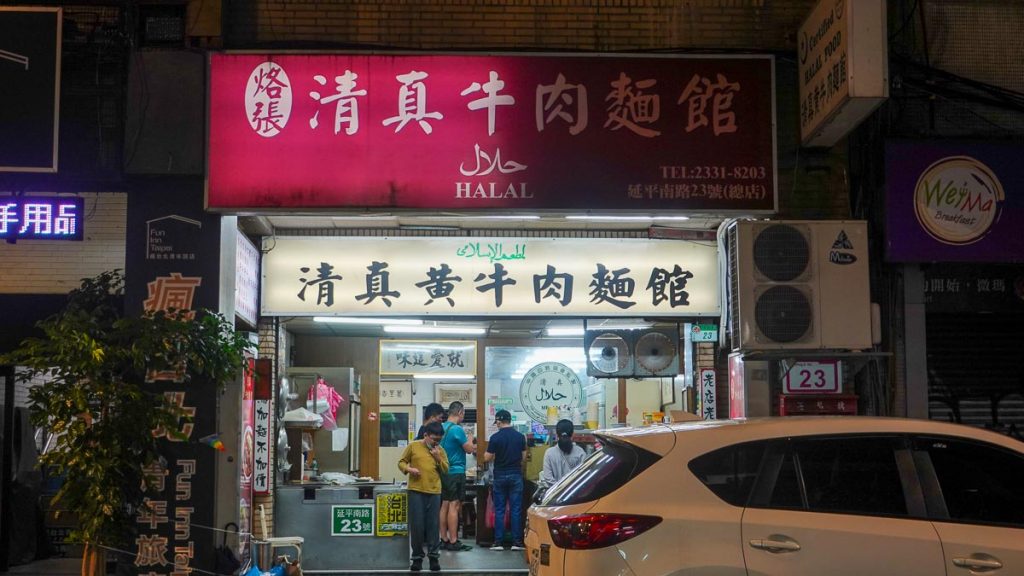 After a long day of walking, I made my way to Halal Yellow Beef Noodle House — right next to Chang's Beef Noodle and the only other Halal place near my accommodation.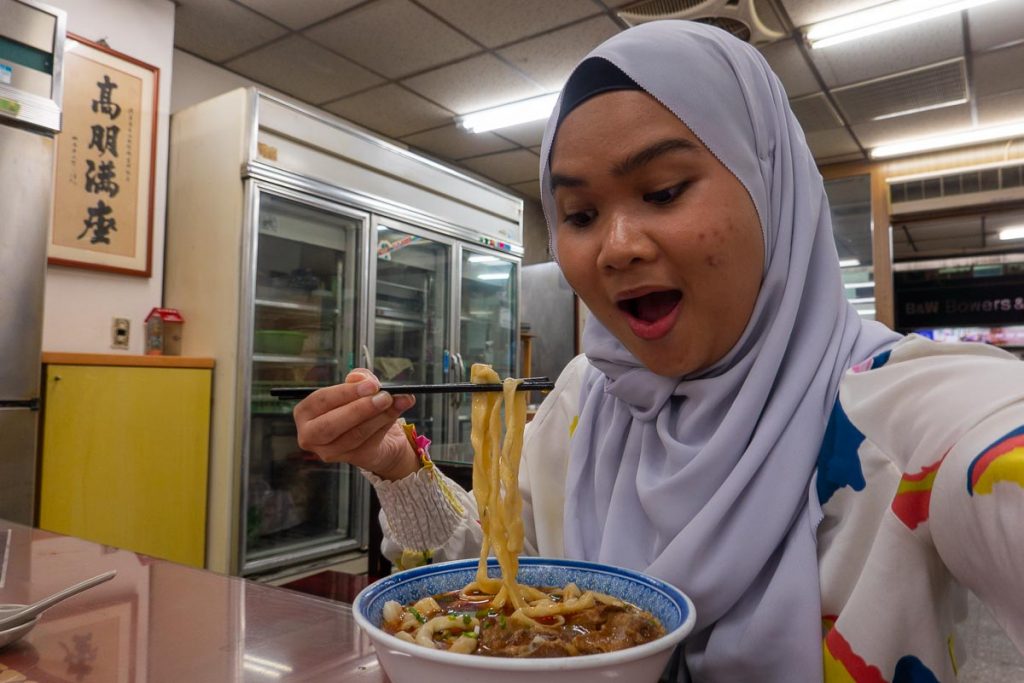 The Braised Ribs Noodles (NT$200) had a lovely QQ texture and was generously portioned with lots of meat! You can also choose other carbs like vermicelli and bread to have in your soup instead of noodles.
Halal Yellow Beef Noodle House (清真黃牛肉麵館)
Cost: From NT$9 – 230 (~S$0.35 – 10.20)
Opening hours: 11AM – 7.30PM
Address: No. 23, Yanping S Rd, Zhongzheng District, Taipei City, Taiwan 100
Day 3: Eastern Taipei
Taipei Grand Mosque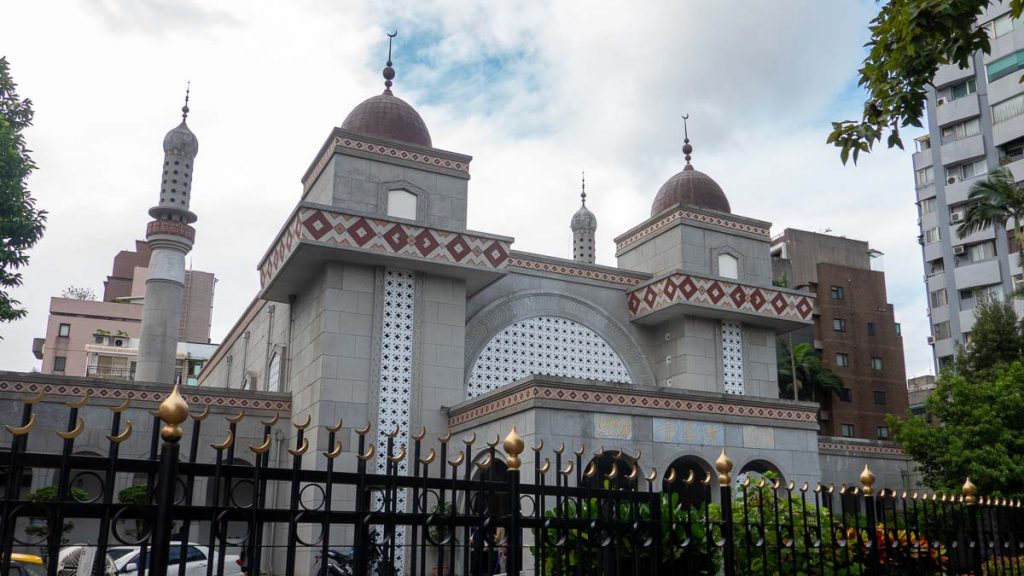 If you're here on a Friday, I highly suggest making a stop at Da'an Park Station to visit the largest and oldest mosque in Taiwan — Taipei Grand Mosque.
Fun fact: Da'an Park Station is a World Gold Winner in Public Infrastructure for the FIABCI Prix d'Excellence Awards 2015 for its unique architecture, so drop by for a quick photoshoot before heading to the mosque!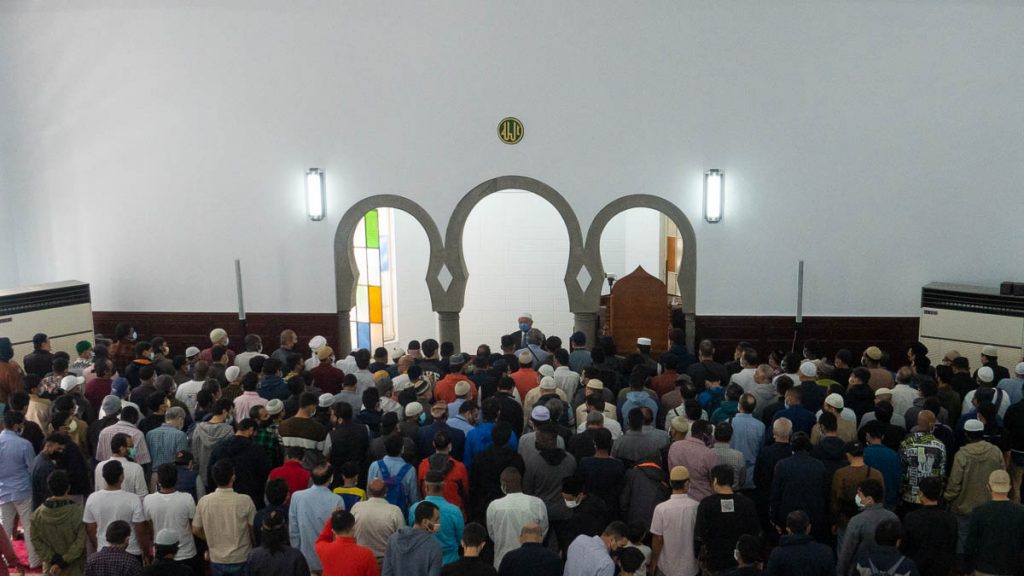 I assumed most congregants would be immigrants but there was a sizeable number of Chinese/Taiwanese mosque-goers too. Performing Friday prayers for females is not the norm in Singapore — nor an obligation in general — so I was surprised to see many female congregants that day!
Though the Friday sermon was conducted in Mandarin, it was comforting to know as a solo traveller that I had a community wherever I was in the world.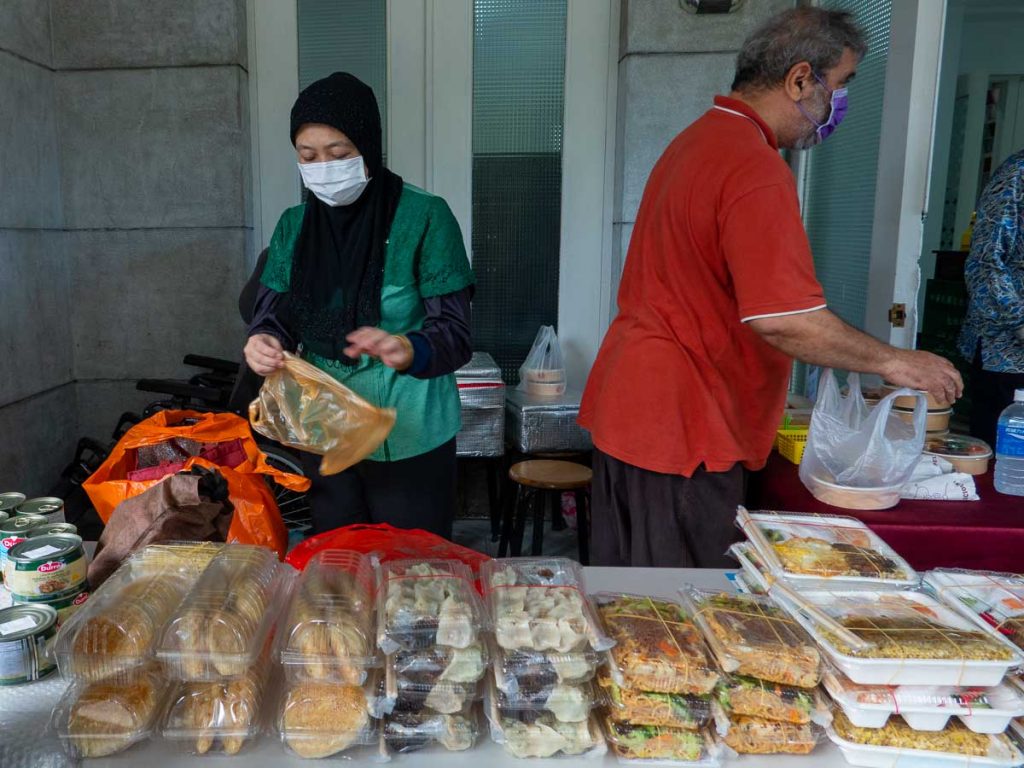 Another reason why I came to Taipei Grand Mosque was for the Friday food sales.
Halal food and snacks from different cuisines were available, but my eye was on the Taiwanese options — namely dumplings, braised tofu, and pastries.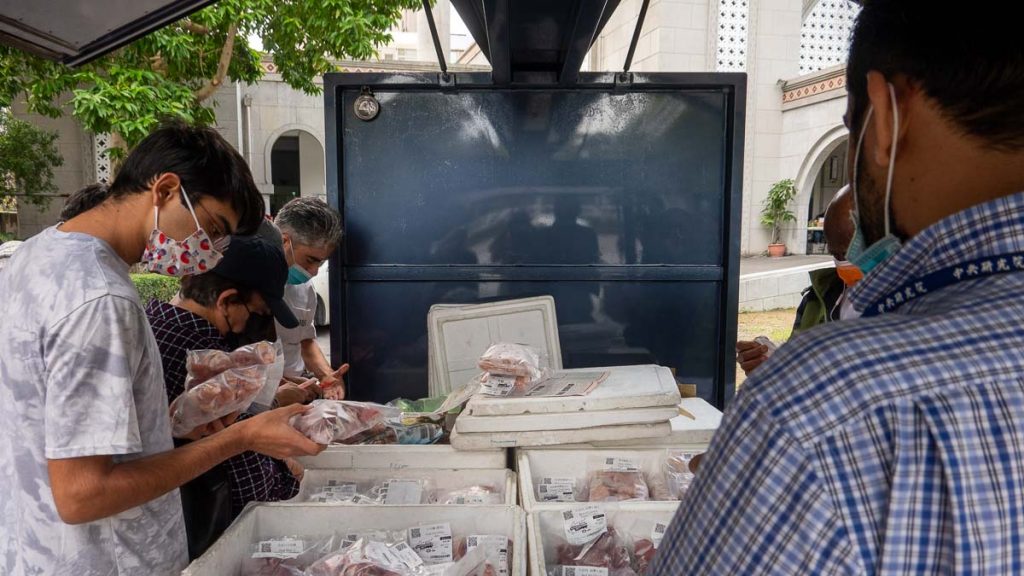 Halal frozen meat was also sold out of a truck after Friday prayers — if you're someone who cooks on vacation.
Taipei Grand Mosque
Opening hours: 10AM – 5PM (food sales on Fri before Zohor prayers)
Address: No. 6, Section 2, Xinsheng S Rd, Da'an District, Taipei City, Taiwan 10650
How to get there: Take Exit 5 at Da'an Park Station (Red Line, R06) and walk 15 minutes through Da'an Park towards Xinsheng South Road.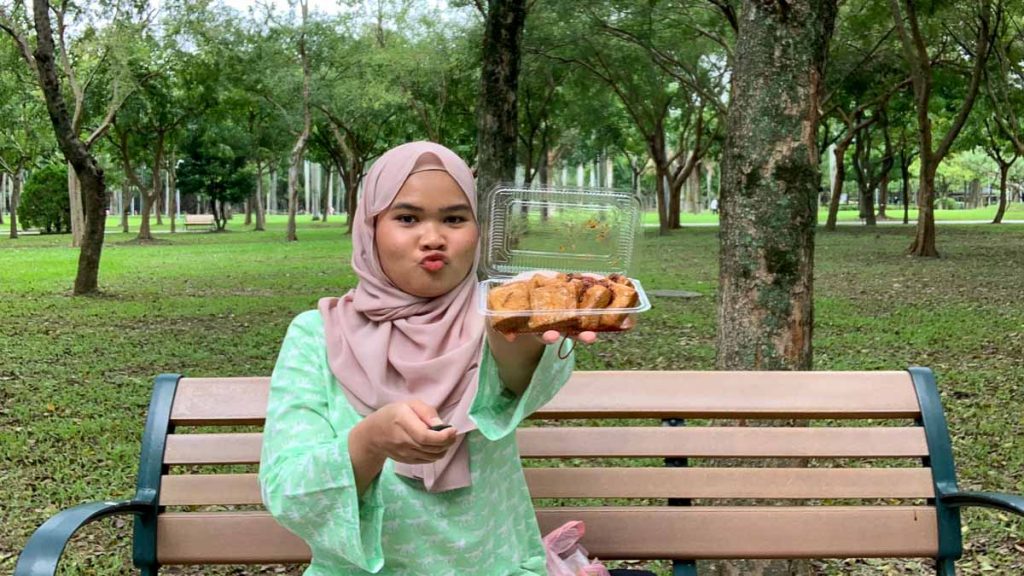 The weather was perfectly cool that day so I headed back to Da'an Park for a lil' park bench lunch. It was serene but watch out for birds as they started to surround me as I took the first few bites of my braised tofu.
*Pro-tip: Pack your own utensils as none were given when I purchased food from the mosque.
Hike up Elephant Mountain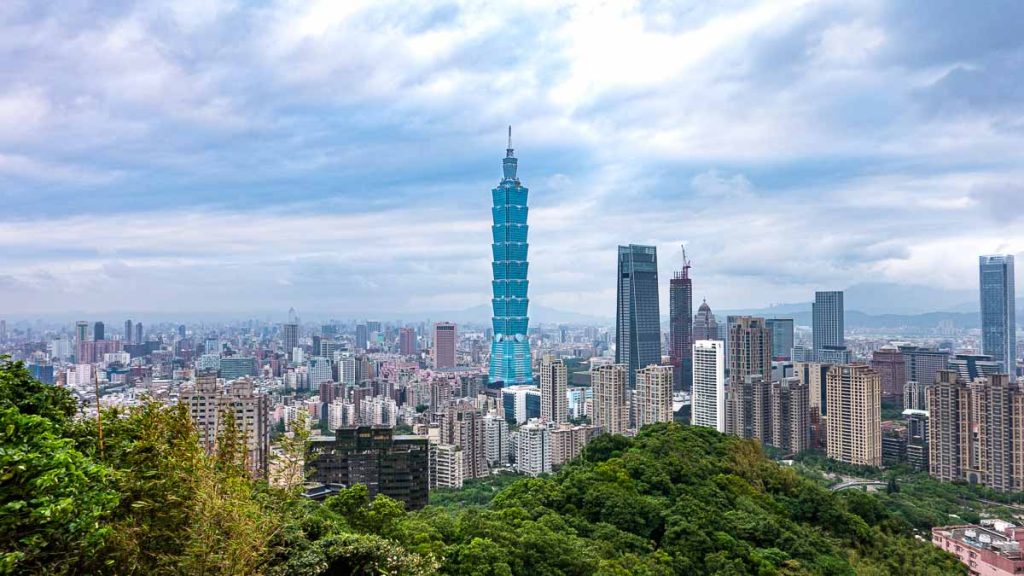 What's a Taipei itinerary without a view of the famous Taipei 101 skyline? One of the best vantage points is from Elephant Mountain, just a 10-minute train ride away from Da'an Park Station.
The Elephant Mountain Hiking Trail (象山登山步道) is a short, straightforward, and manageable hike for a non-hiker like me. It's a popular hike with a fair bit of people climbing so it's safe to do solo.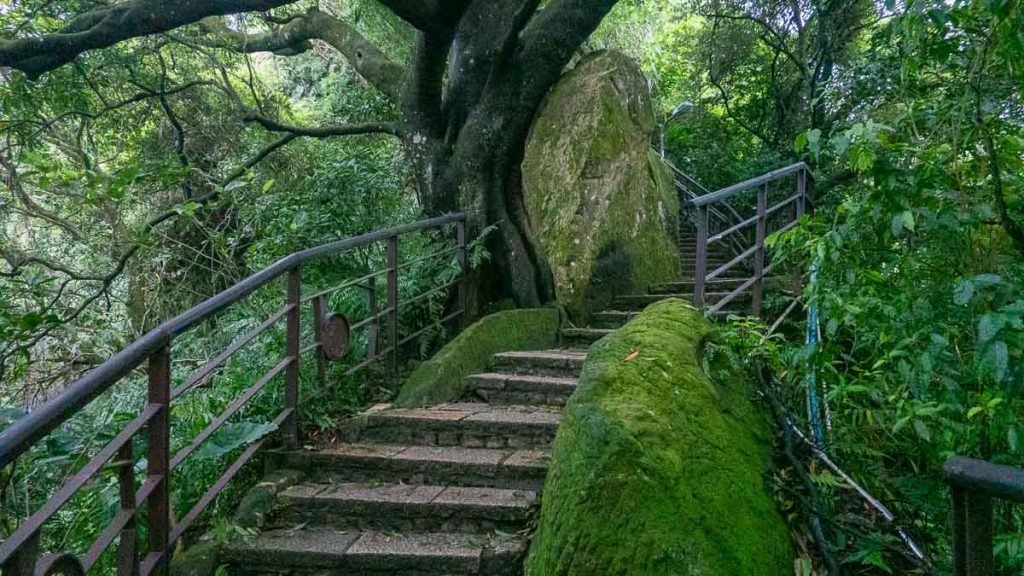 The steps were a little steep in certain areas and my short legs struggled, but I persevered and ultimately made it to the viewing platforms in about 15 to 20 minutes!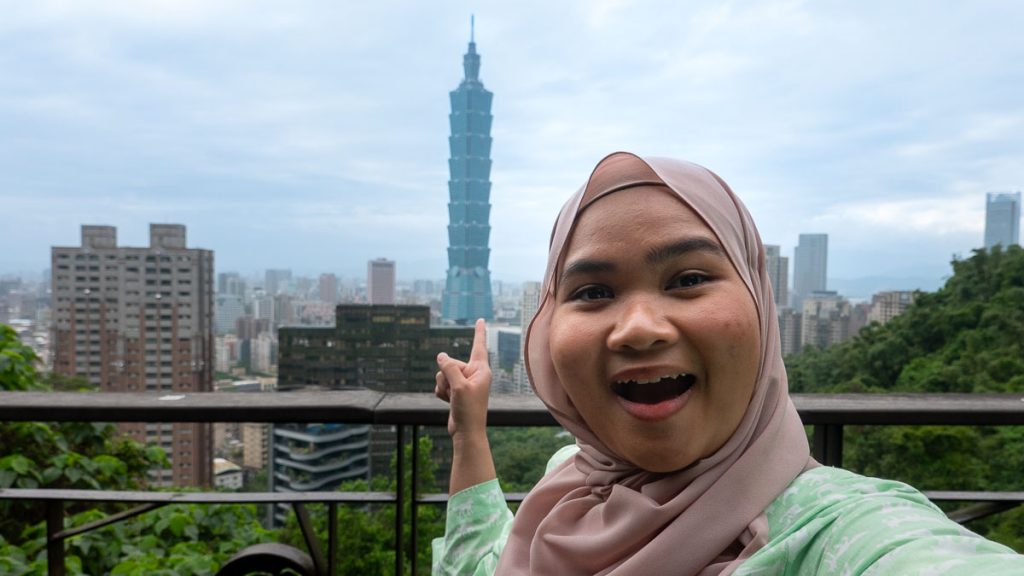 Unfortunately, Xiangshan Peak was under construction but there are still several areas to stop for photos.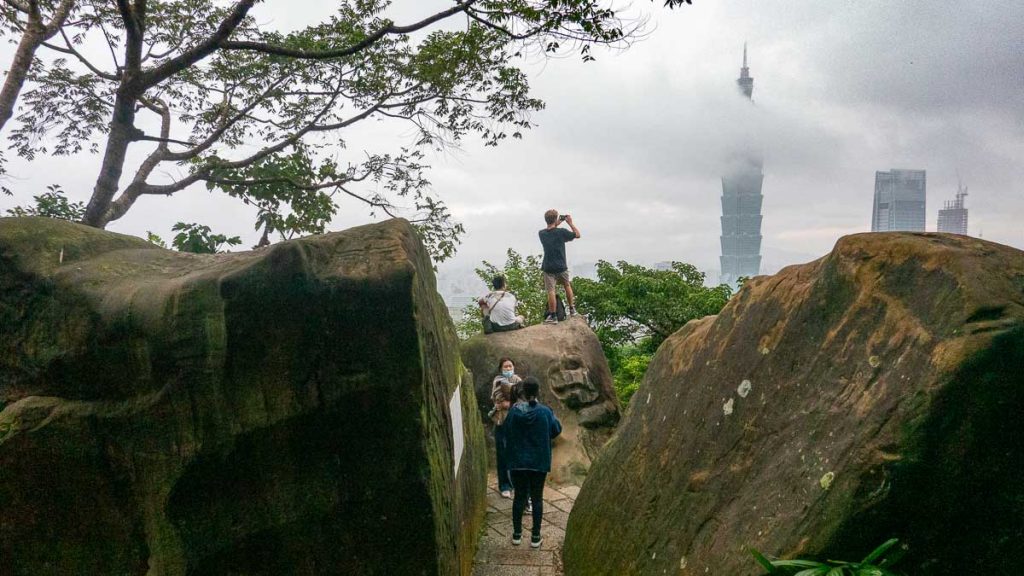 Other than the viewing and photography platforms scattered along the way to the top, an iconic photo spot is at Six Giant Rocks (六巨石). Climb up the rock that towers over the peak for unique perspectives and epic photos.
*Pro-tip: The mountain can get crowded so come at least an hour earlier before sunset to secure a good photo spot.
Elephant Mountain (Xiangshan)
Opening hours: 24hrs
Address: No. 31, Alley 401, Lane 150, Section 5, Xinyi Rd, Xinyi District, Taipei City, Taiwan 110
How to get there: Take the Tamsui–Xinyi Line (Red Line) to Xiangshan Station. Take Exit 2, follow the signs and walk 20 minutes towards Xiangshan Park Trailhead
Dinner at Halal Chinese Beef Noodle Restaurant (清真中國牛肉麵食館)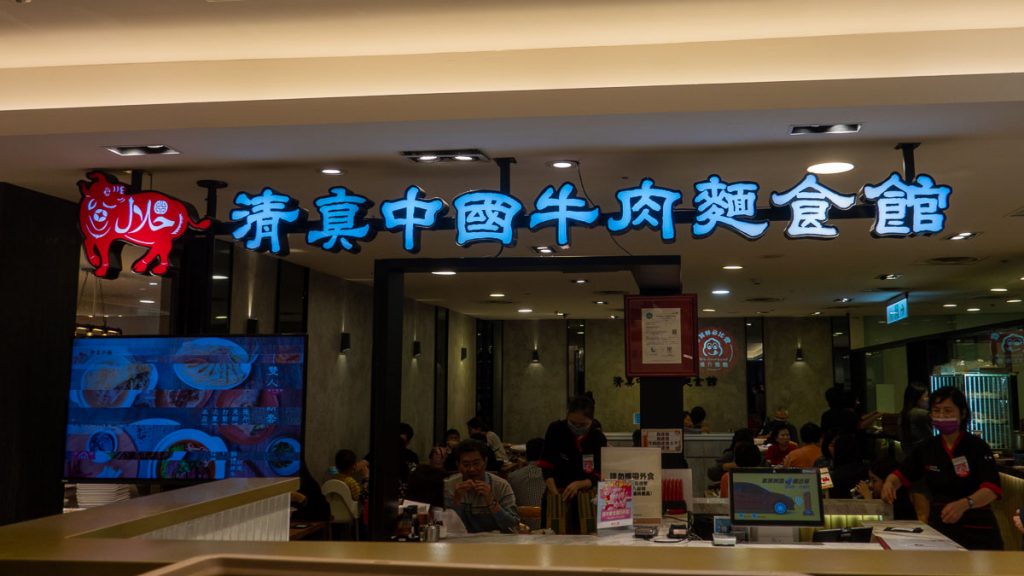 Feeling hungry after the hike, I dropped by Halal Chinese Beef Noodle Restaurant for dinner. I just couldn't leave this certified Muslim Friendly MICHELIN Bib Gourmand Restaurant out of my Tapei itinerary!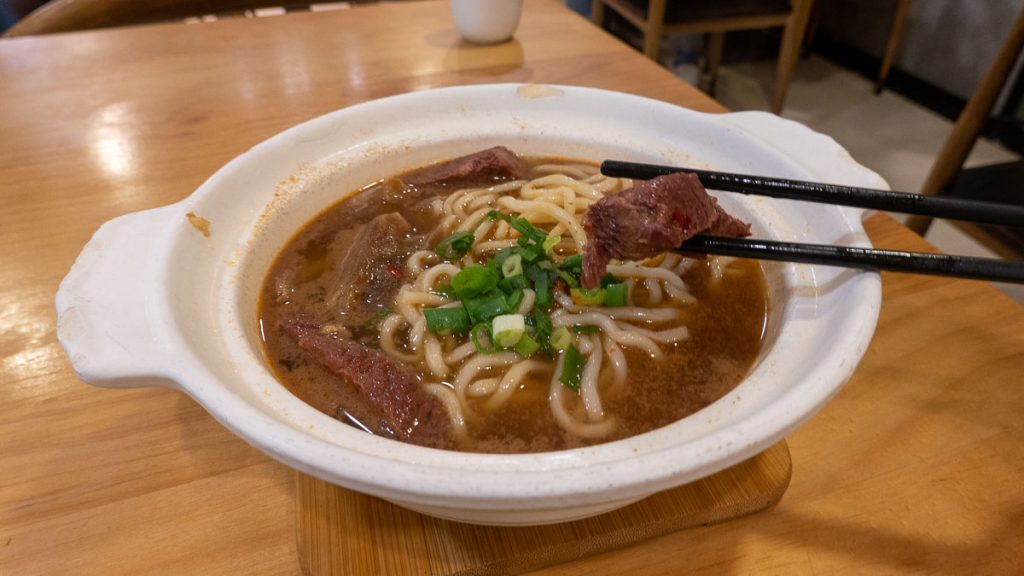 I ordered the braised beef noodle with tendon (NT$230) — a 'chef's recommendation' on their menu. The dish had soft tendons, paired with a deliciously beefy and slightly herbal broth.
Halal Chinese Beef Noodle Restaurant (清真中國牛肉麵食館)
Cost: From NT$150 – 265 (~S$6.70 – 11.70)
Opening hours: 11AM – 9:30PM (closes 10PM on Fri and Sat)
Address: B2, Shin Kong Mitsukoshi Taipei Xinyi Place A8, No. 12, Songgao Road, Xinyi District, Taipei City and Da'an (flagship store)
Bonus: Eslite Xinyi Store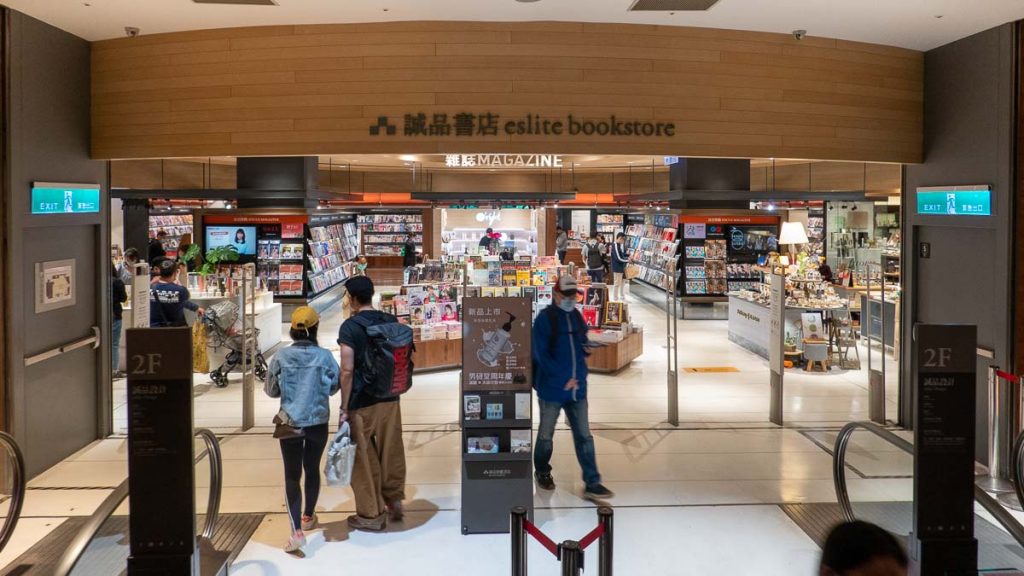 If you have time, explore the Eslite Xinyi Store — a department store housing Taiwan's biggest bookstore chain. Besides books, the six-storey high store also has a music section, a food mart, stationery, etc.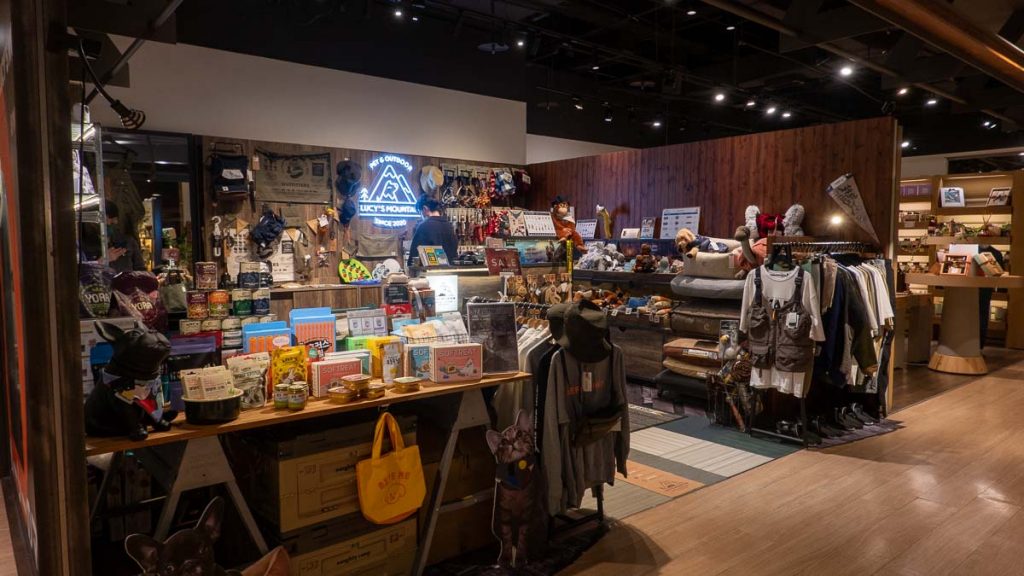 Head to the branch located in the Xinyi District — aptly called the Manhattan of Taipei. This high-end and luxurious sister of Ximending Walking Street is home to Taipei 101 so pay it a visit for a bougie Taipei itinerary.
Eslite Xinyi Store
Opening hours: 11AM – 10PM (closes 11PM on Fri and Sat)
Address: No. 11, Songgao Rd, Xinyi District, Taipei City, Taiwan 110 (5-minute walk from Shin Kong Mitsukoshi Taipei Xinyi Place)
Raohe Night Market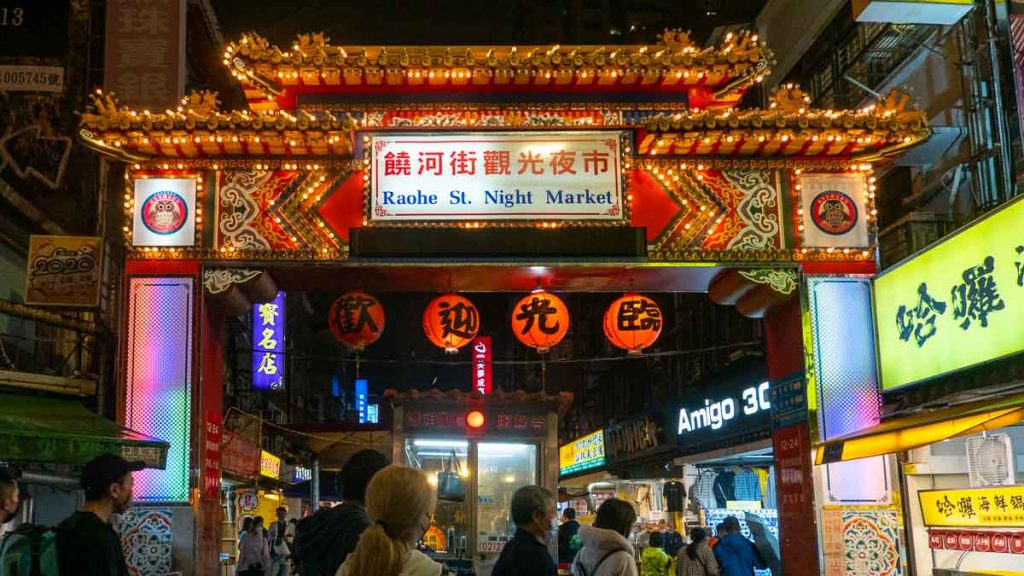 Raohe Night Market is one of the larger and more popular night markets in Taipei with relatively cheaper food compared to Shilin Night Market! The market's easy to navigate as it's a singular street lined with local and traditional food.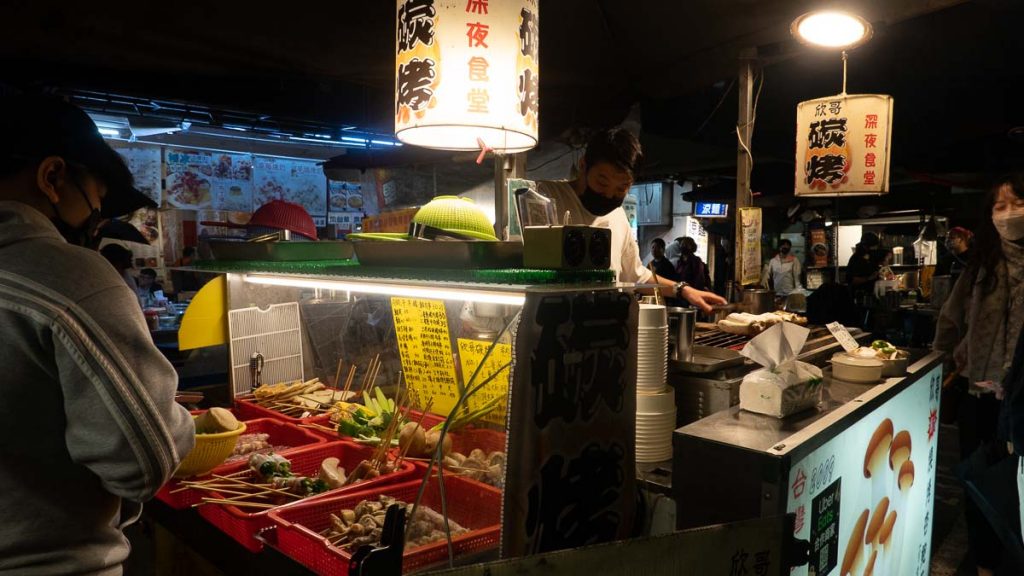 While there were plenty of seafood and Vegetarian-friendly options, most carts sell meat as well so the chances of cross-contamination with pork or non-permissible ingredients were high.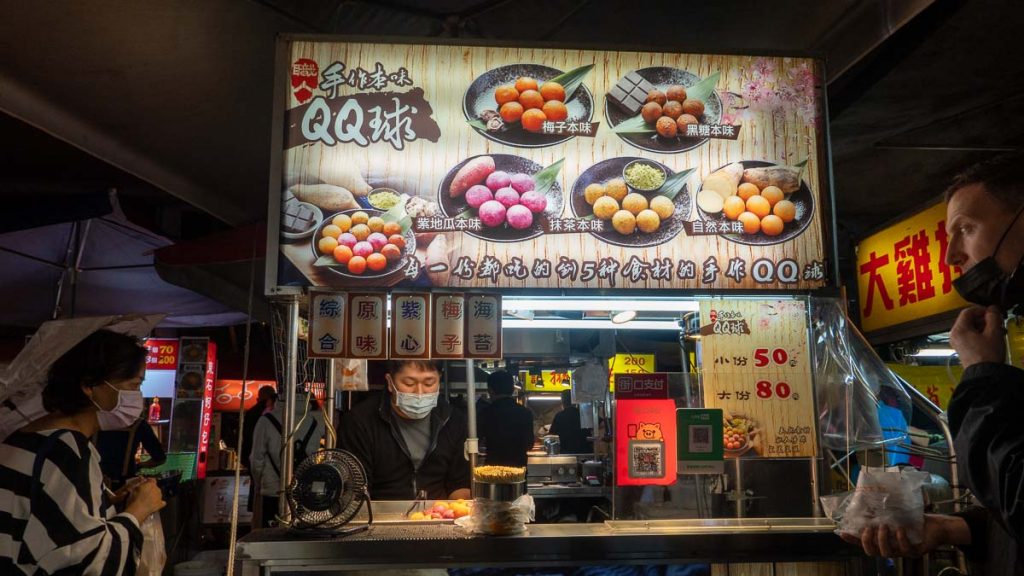 To be safe, I stuck to sweet items and only purchased sweet potato balls in the end. Most traditionally made pastries contain lard so it's best to double-check with the vendors!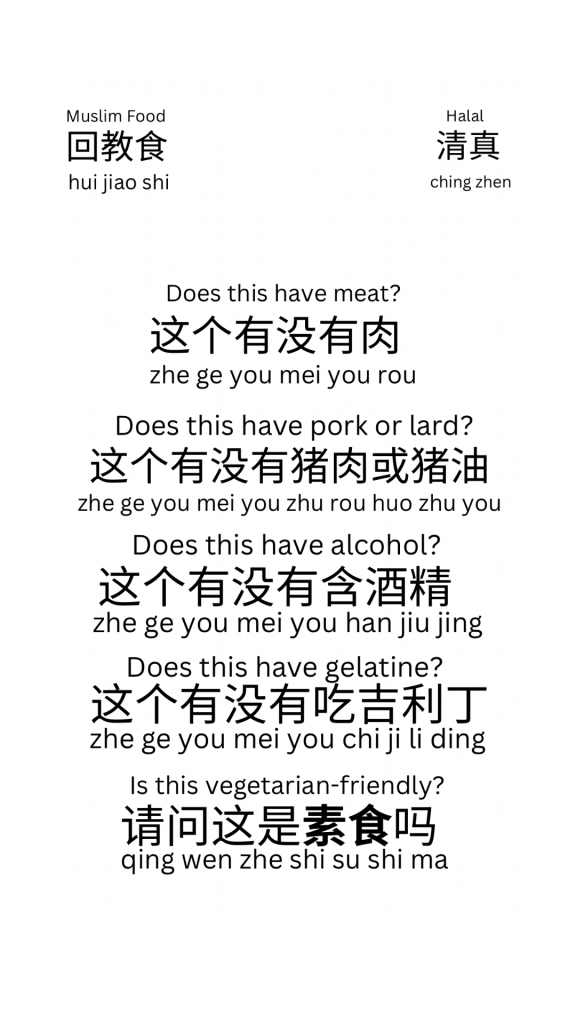 *Pro-tip: Prepare a list of Chinese phrases (I had it set on my phone lock screen!) to show vendors when asking about food ingredients.
Raohe Night Market
Opening hours: 5PM – 11PM
Address: Raohe St, Songshan District, Taipei City, Taiwan 105
Day 4: Flight Home with Halal Souvenirs
Brunch at Chang's Beef Noodles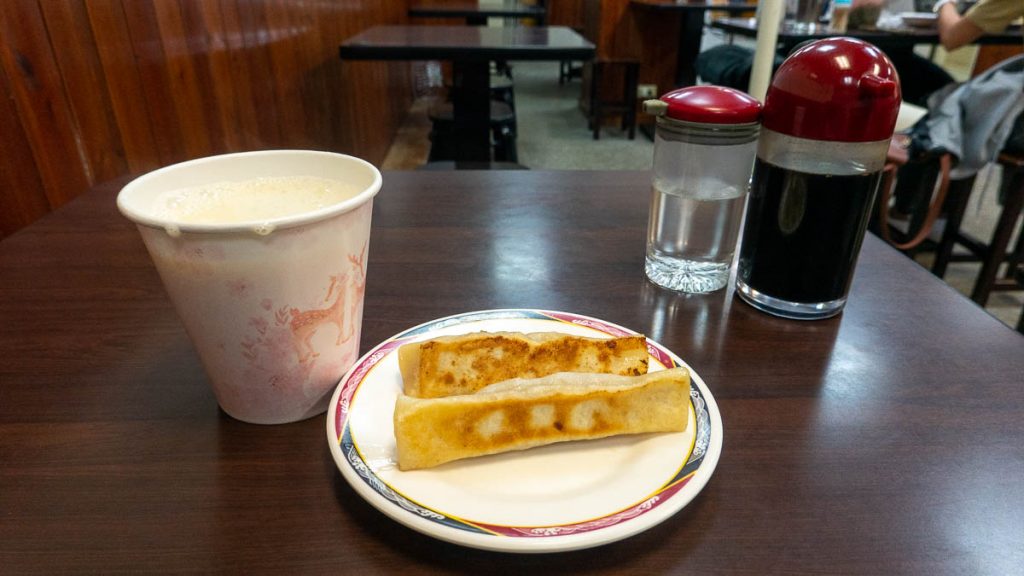 I had some time before my late afternoon flight back home so I had brunch back at Chang's Beef Noodles. The owner recognised me from my previous visit and happily said, "Eh! Assalamualaikum!" — so sweet 😭!
This time I had their beef pot stickers (NT$8/piece) and warm soy milk — which was still pretty good but I think it's tastiest when cold.
Halal Snacks at Taoyuan International Airport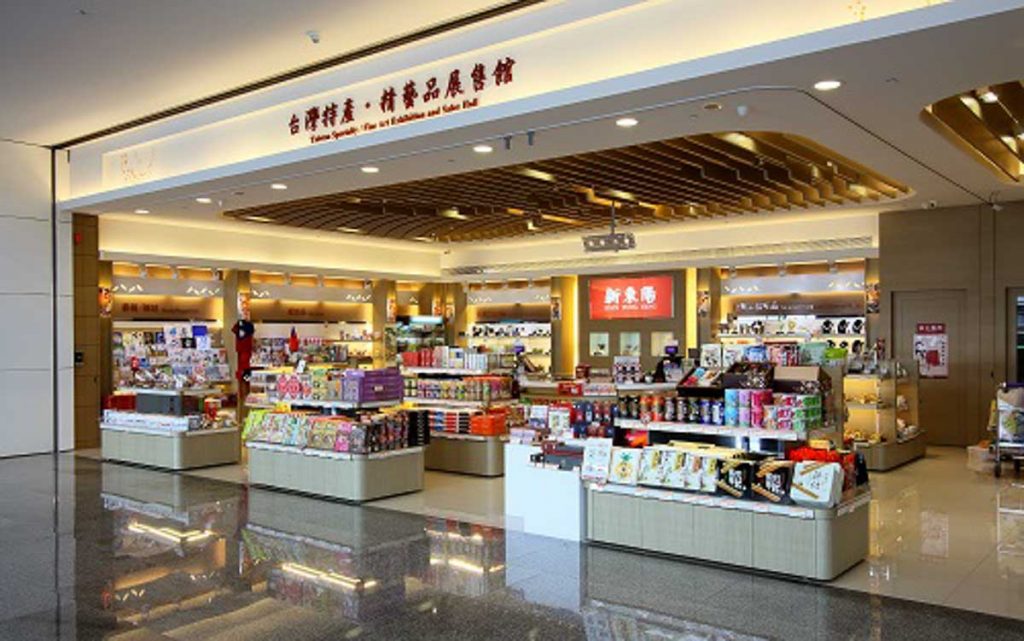 Photo credit: Hsin Tung Yang
After arriving at the airport via the Commuter Train, I dropped off my luggage and headed straight to the gift shops.
*Pro-tip: Ride the Airport MRT hands-free by checking in your bags at A1 Taipei Main Station. Check the official website for the airlines offering this service.
Photo credit: Taoyuan International Airport
Head to level three right before immigration for the largest selection of Made in Taiwan Halal-certified snacks. Look out for the dedicated Halal shelf with both Halal-certified and Ovo-vegetarian certified snacks — my haul of the day was mochi, sweet potato cakes, and dried shredded squid!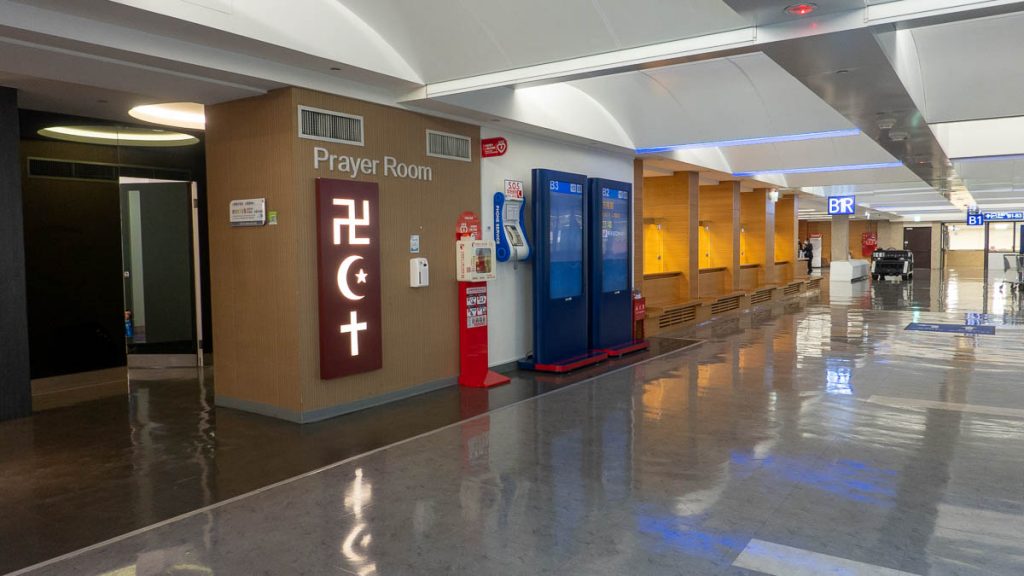 *Note: The airport also has a multi-faith prayer room near gate B1.
Planning a Taipei itinerary as a solo Muslim traveller
Pre-trip planning
Before any trip, I always try to reach out to locals for on-the-ground information. Other than chatting with Shih Heng via GuruWalk (free walking tour platform), I joined Facebook groups to help plan my Taipei itinerary.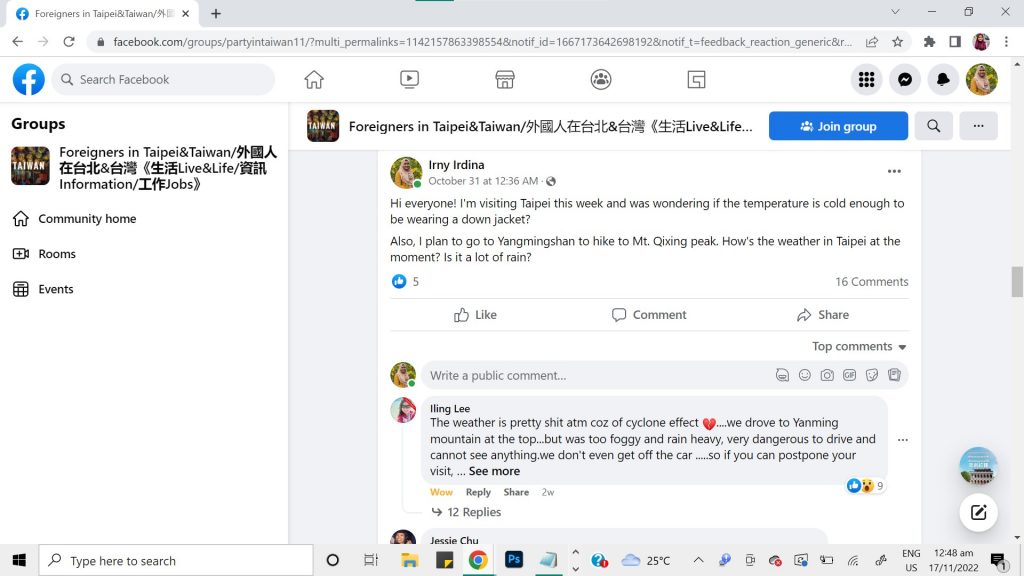 For accurate weather expectations and hiking recommendations, I reached out to Foreigners in Taipei to get first-hand info from individuals living in Taipei. My original Taipei itinerary included a hike in Yangmingshan but group members advised against it due to bad weather that the typhoon brought in.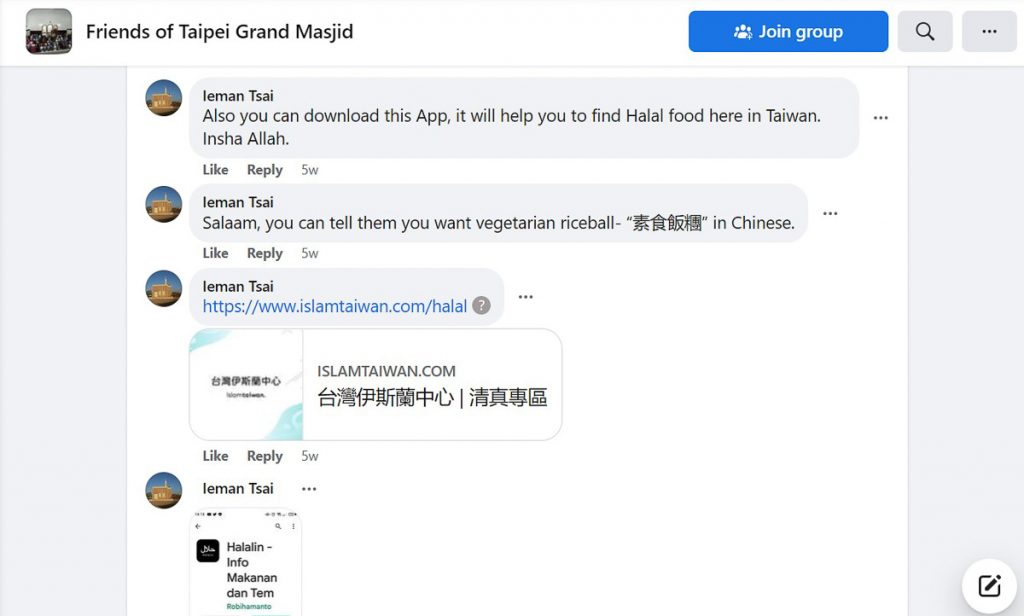 I was also interested in trying authentic Taiwanese food but was wary of certain places. I reached out to Friends of Taipei Grand Masjid for recommendations and a group member equipped me with all the apps and websites to find Halal food.
One app I found particularly useful was Halalin. I used it when looking for Halal snacks in convenience stores. The app also has a Halal card listing things not to be consumed by Muslims which can be showed to vendors as it's in Chinese.
Post-trip tips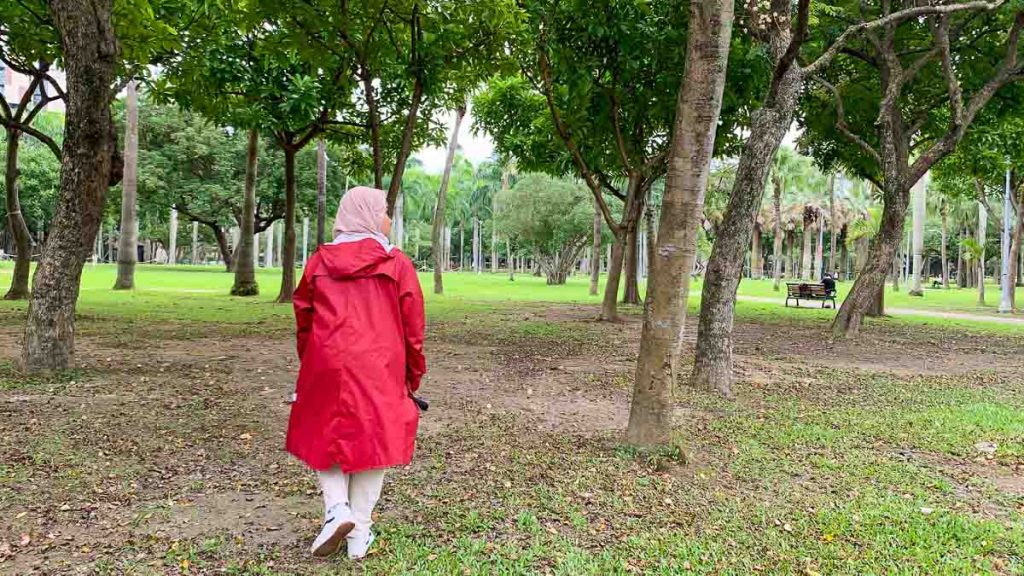 As a Muslim and new female solo traveller, I'm happy to report that being left to my own devices in Taiwan was one of the best experiences I've ever had. There are just some things you experience only when you're alone like making friends and receiving help from kind souls.
Here are some tips for any first-time solo traveller:
1) Invest in a phone tripod — Every single photo featured was taken by me with the help of the tripod. You can only depend on yourself for your best angles.
2) Don't be afraid to ask for help — Most of the time, people are very willing to help when asked. Reach out when you need to.
3) Go jer, don't scared — Say yes and be open to anything that pops up during your trip but trust your gut and exercise caution when something doesn't feel right.
If you still need more convincing to visit Taiwan, check out our other guides:
– 4D3N Taipei Itinerary: Insider guide to exploring Taipei and its outskirts like a local
– 8D Eastern Taiwan Itinerary: The Gateway to Nature's Best Adventures (Taipei, Yilan, Hualien, Taitung and Kenting)
– 25 Unique Things To Do In Taiwan Besides Visiting Night Markets
What was your first solo trip like? Let us know in the comments below!
---
For more travel inspiration, follow us on Facebook, Instagram, Tiktok and YouTube for more travel updates!