This announcement saw thousands of Singaporean students abroad making their way home in a matter of days.
On 17 March, in response to the COVID-19 pandemic, the Ministry of Foreign Affairs (MFA) and Ministry of Education (MOE) jointly released a statement urging all Singaporean students on overseas placements to consider returning home.
For folks in Singapore, the recall seemed like the right thing to do: "come home first, it's safer back here". But for students on overseas exchange or on longterm studies abroad, this was a tough decision to make. Unlike a planned trip or a holiday, they can't just pack a week's worth of clothes and board their flight. Many students went into a frenzy searching for the earliest flight home, not knowing if that would jeopardise their studies abroad. The way home, strangely, never felt more uncertain.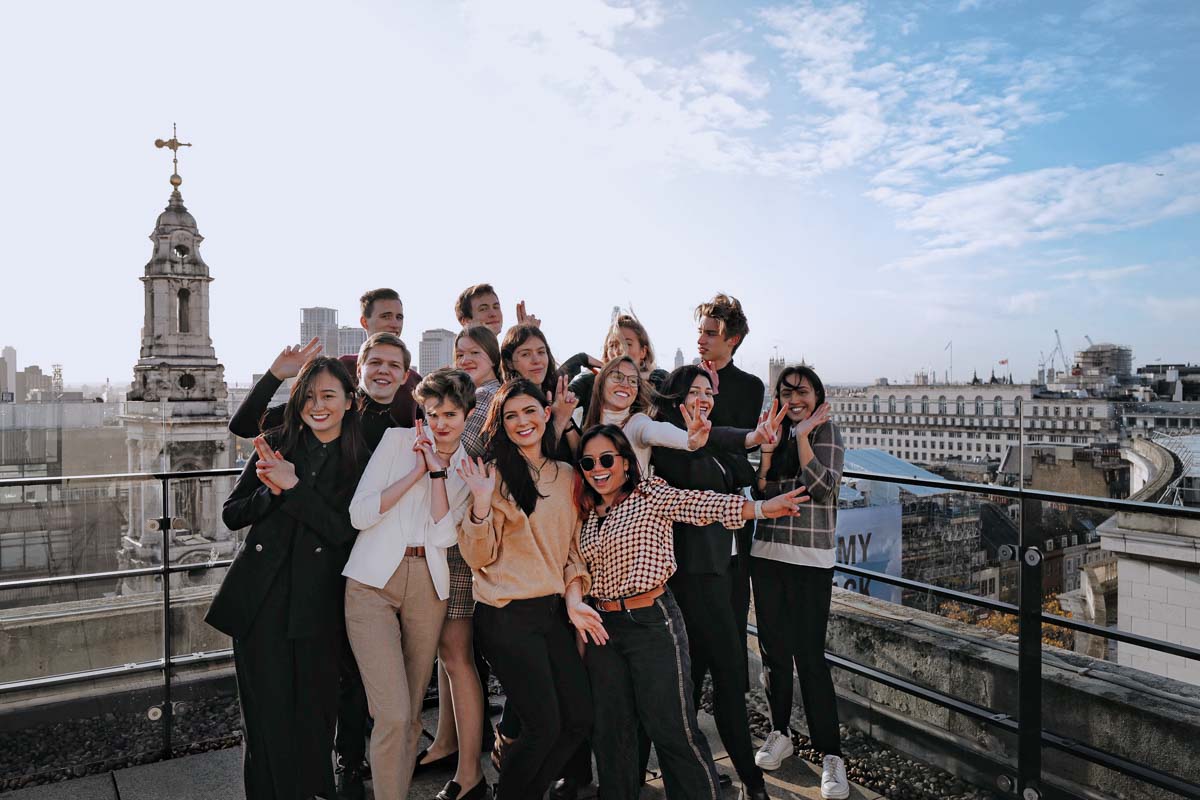 London. Photo credit: Chloe (In sunglasses)
In 48 hours (or less), a decision had to be made — to give up a planned future and leave behind a life that they'd taken much time and effort getting used to.
We reached out to these Singaporean students who were studying or living overseas to share their journeys.
Read also: Guide to Working from Home — For the Restless Millennials
The First Sign of Trouble
For many of these students coming home meant forsaking whole semesters' worth of accommodation fees, giving up internship opportunities, and returning home anxious about what lies ahead.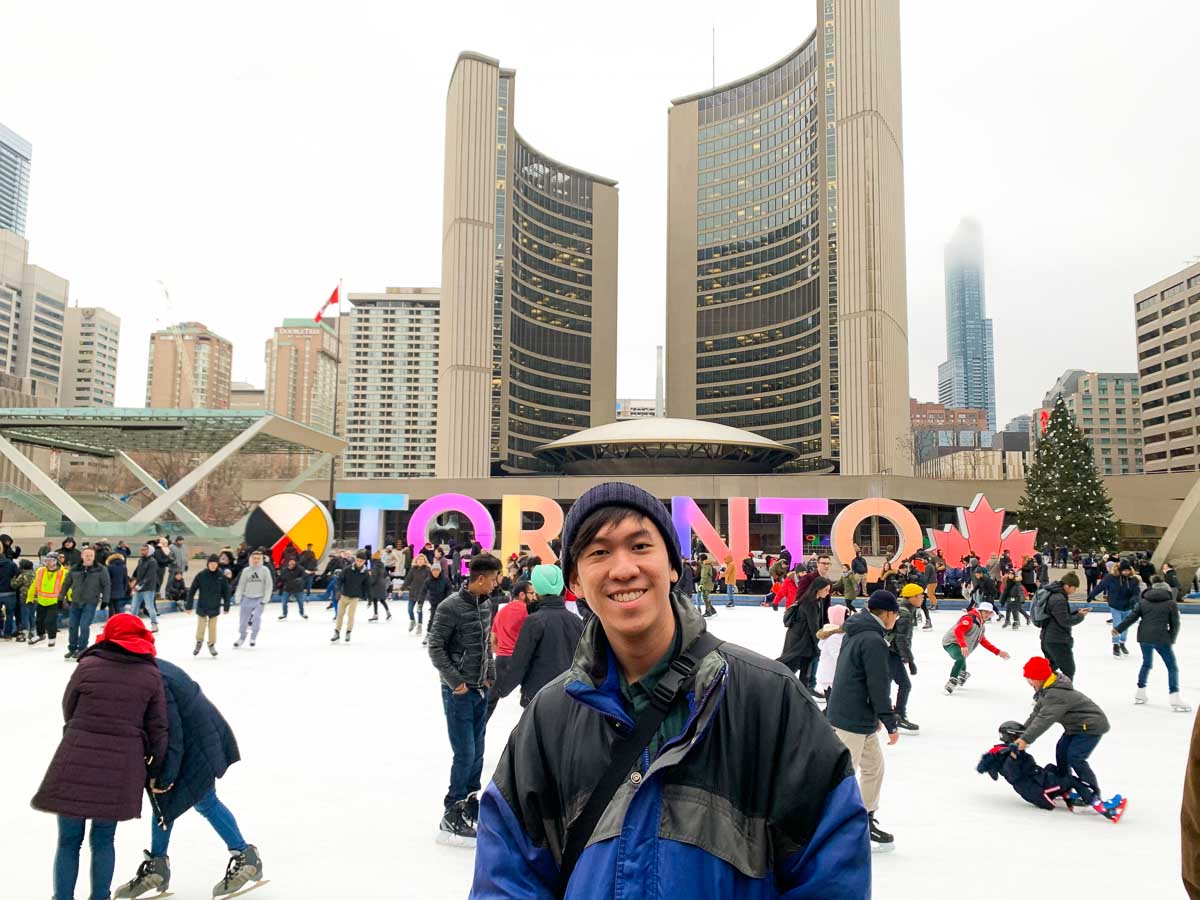 Toronto, Canada. Photo credit: Travis
Travis, a TTI alumnus, was in Toronto, Canada on an exchange programme. Even before MOE's official recall was announced, his university had shut down.
"My university has a reputation of NEVER shutting down in times of crisis and people always joke that it would take a zombie apocalypse to do it. The fact that it actually happened shows it was the beginning of a rapid shutdown in Toronto. Who knows when a border closure is going to happen?"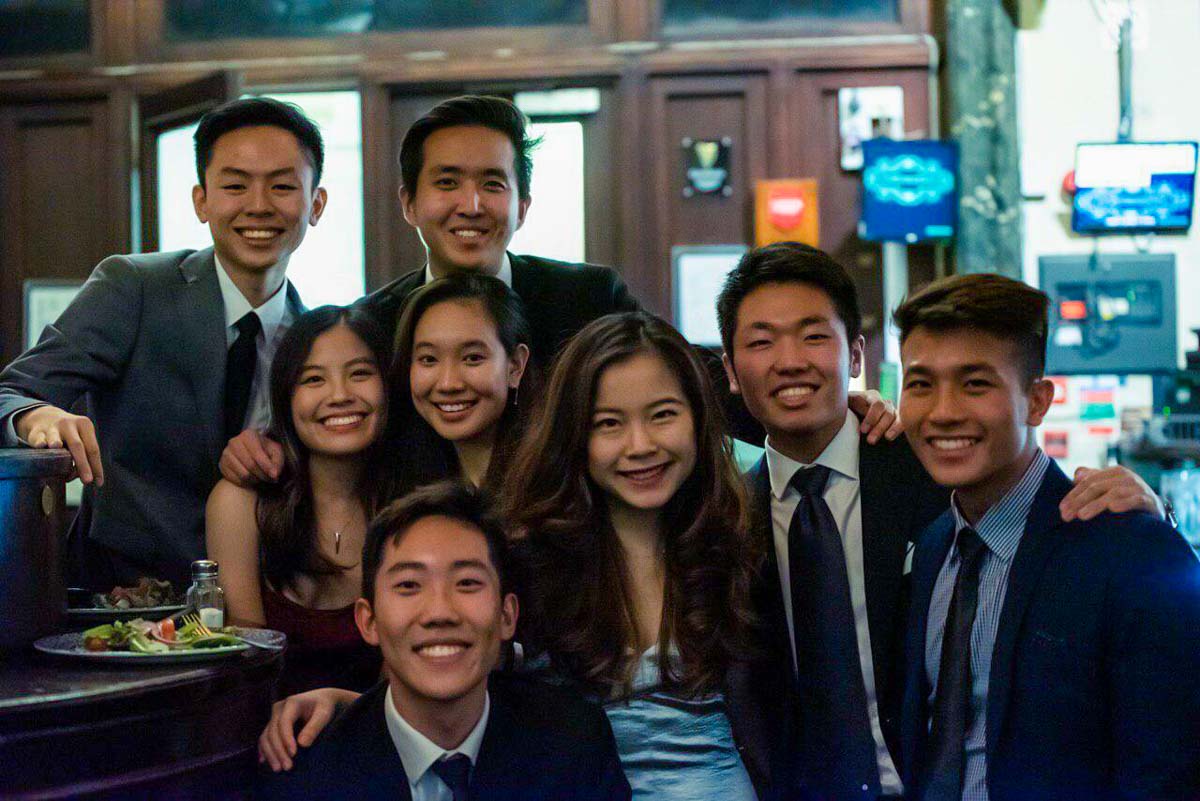 With LSE school mates in London. Photo credit: Wern (second from right)
Similarly, Wern, a first-year student in the London School of Economics and Political Science, shared how his last few days in London "felt surreal" as his "school came to an abrupt end halfway through the term, in the midst of elections for societies and clubs".
For students like Travis and Wern, it was clear that they had to head home as soon as possible before things got worse.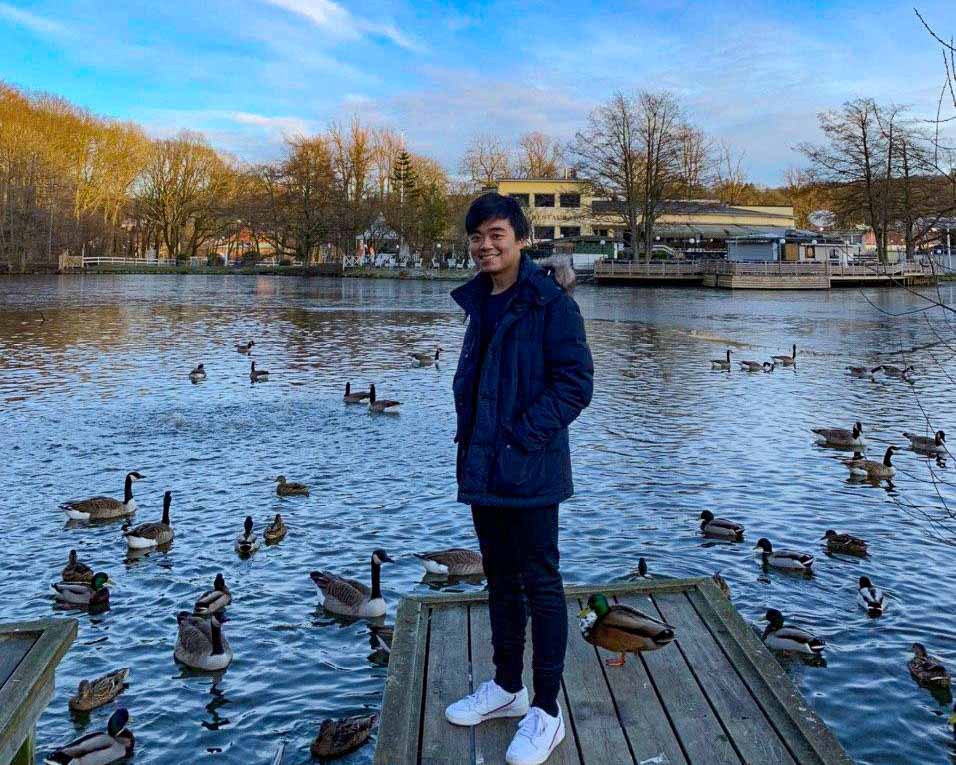 Gothenburg Sweden. Photo credit: Thaddus
Interestingly for Thaddus who was on exchange in Gothenburg Sweden, he'd decided to return even though there were fewer cases of COVID-19 cases than Singapore at the point of deciding.
"There's a possibility that the pandemic hasn't even reached its peak, and even so, I personally have greater faith in the healthcare system in Singapore. Moreover, my family was worried, and it would be irresponsible of me to fight and stay."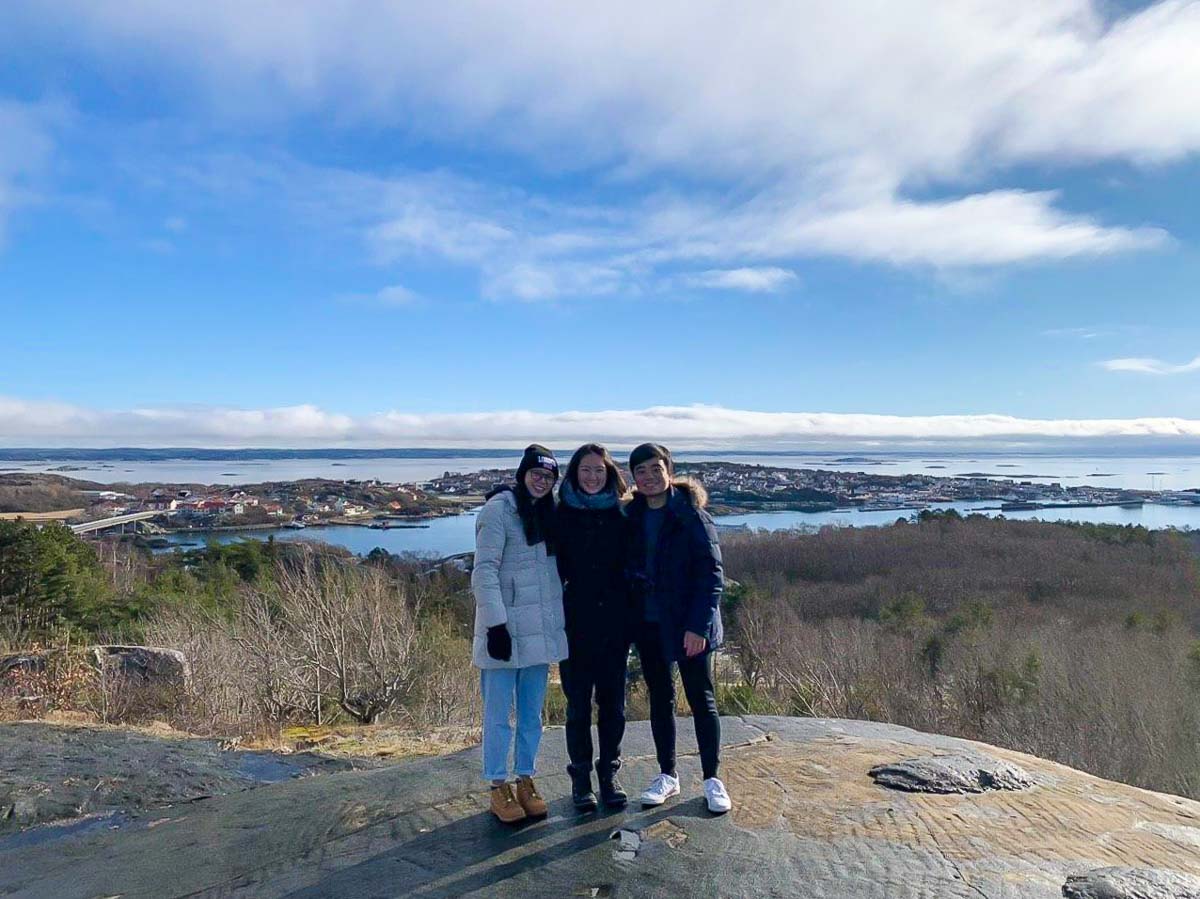 Photo credit: Thaddus (right)
Like many other Singaporeans abroad, Thaddus felt it was only right to come home to put anxious parents at ease. After all, parents never stop worrying about their children, do they?
Finding their way home
An airport void of passengers during COVID-19. Photo credit: Thaddus
Securing flights back to Singapore was a common struggle. Not only did airfares increase due to the surge of demand, but border shutdowns also led to cancelled flights.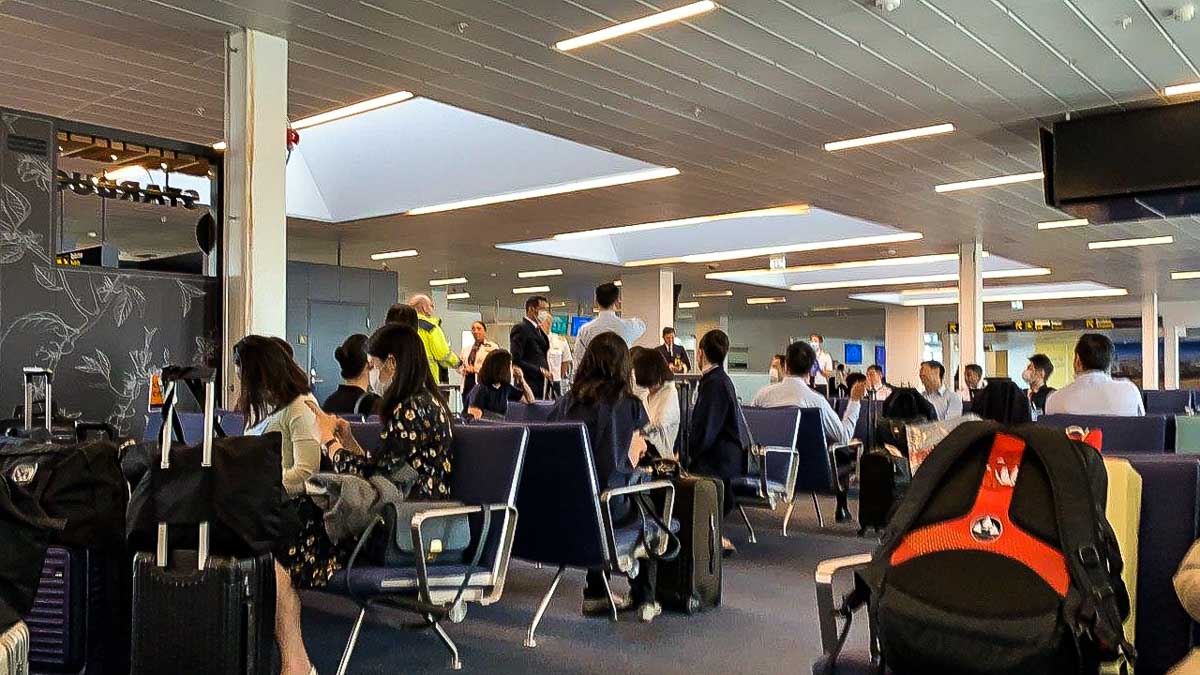 Passengers waiting at Copenhagen Airport to board their flight home to Singapore. Photo credit: Thaddus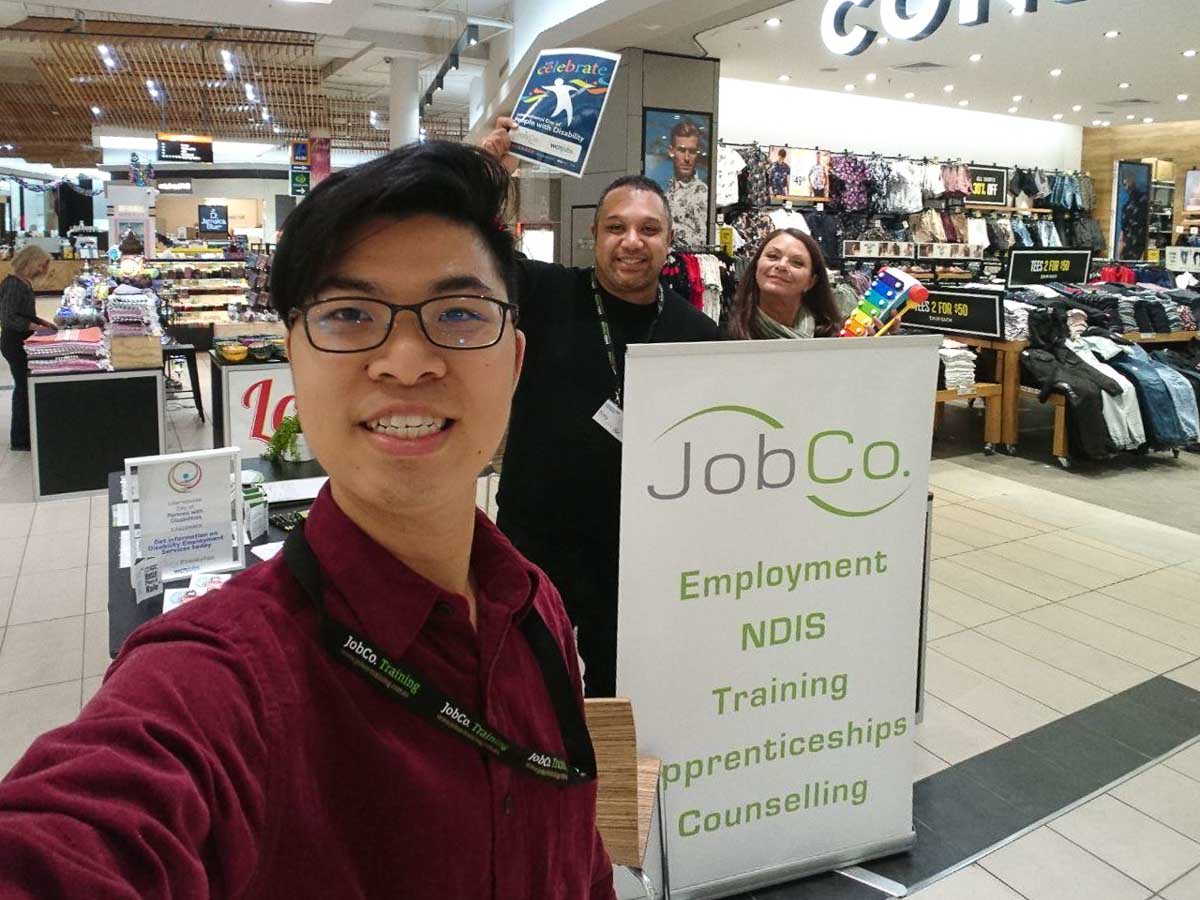 Yanchao doing an outreach event for his placement in Melbourne, before he returned to Singapore. Photo credit: Yanchao
Yanchao, a Singaporean student from Monash University in Melbourne, was initially prepared to wait out a lockdown in Australia.
"I was not keen on transiting, as every transit would increase the risk of infection."
But he changed his mind when he heard that the lockdown might last six months, and the Australian healthcare system might get overwhelmed.
"I was determined to get a direct flight, given that the transit options were either in Sydney or KL, which were worse-hit than Melbourne or Singapore", explains Yanchao.
For others like Travis, direct flight weren't even a possibility, "Securing tickets was a pretty wild ride for me because I had many layers of thought. I avoided any airlines that transited in the US because I wasn't confident in the way that they were containing the infection. So the best option at that point was Eva Airways, that transits in Taipei."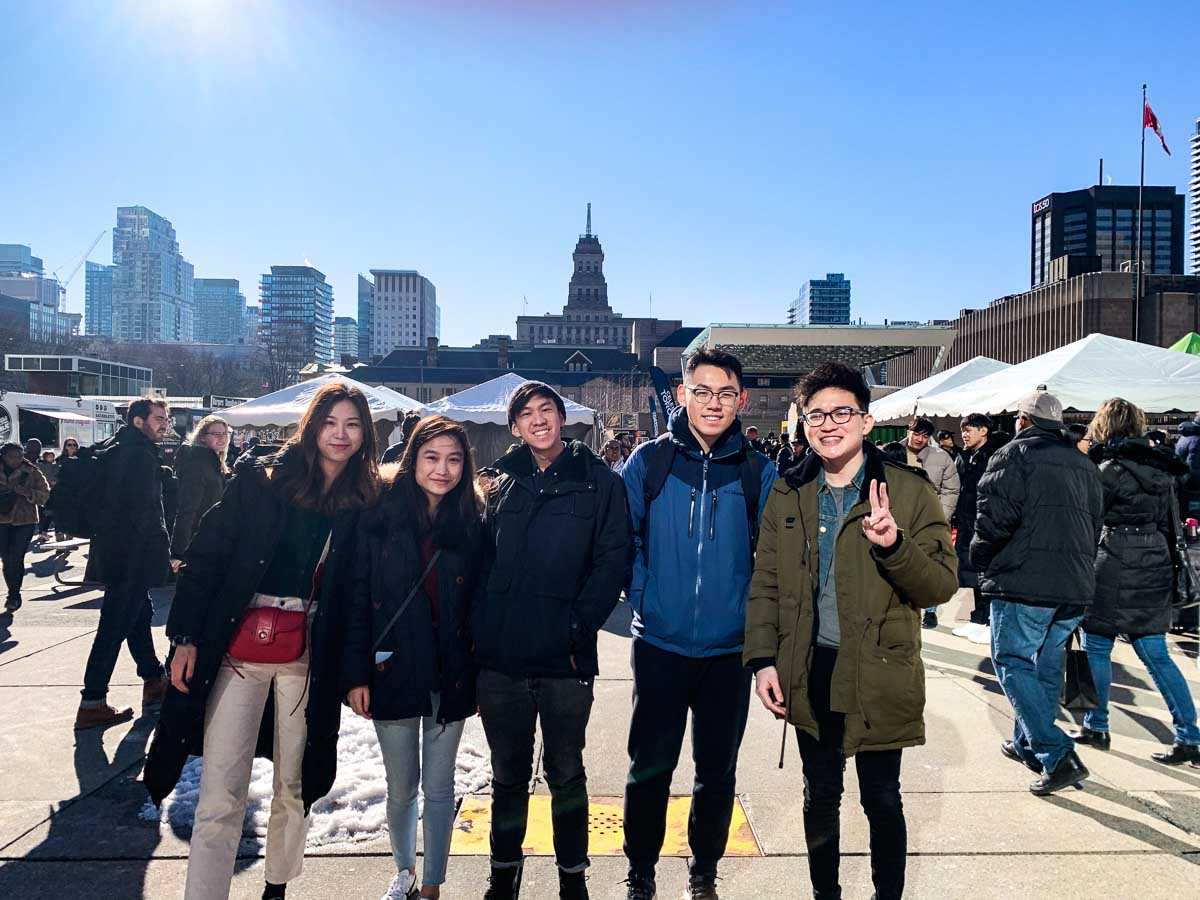 Photo credit: Travis (centre)
But as he was about to leave, Taiwan closed its border to foreigners. "I was sleeping when the news got out, and when I woke up, Singapore's office of Taiwan's MFA had closed. The press releases were also worded ambiguously. I didn't want to take any chances so I just cancelled my ticket." Travis then scrambled to book another flight with Cathay Pacific that transits in Hong Kong.
Financial Strains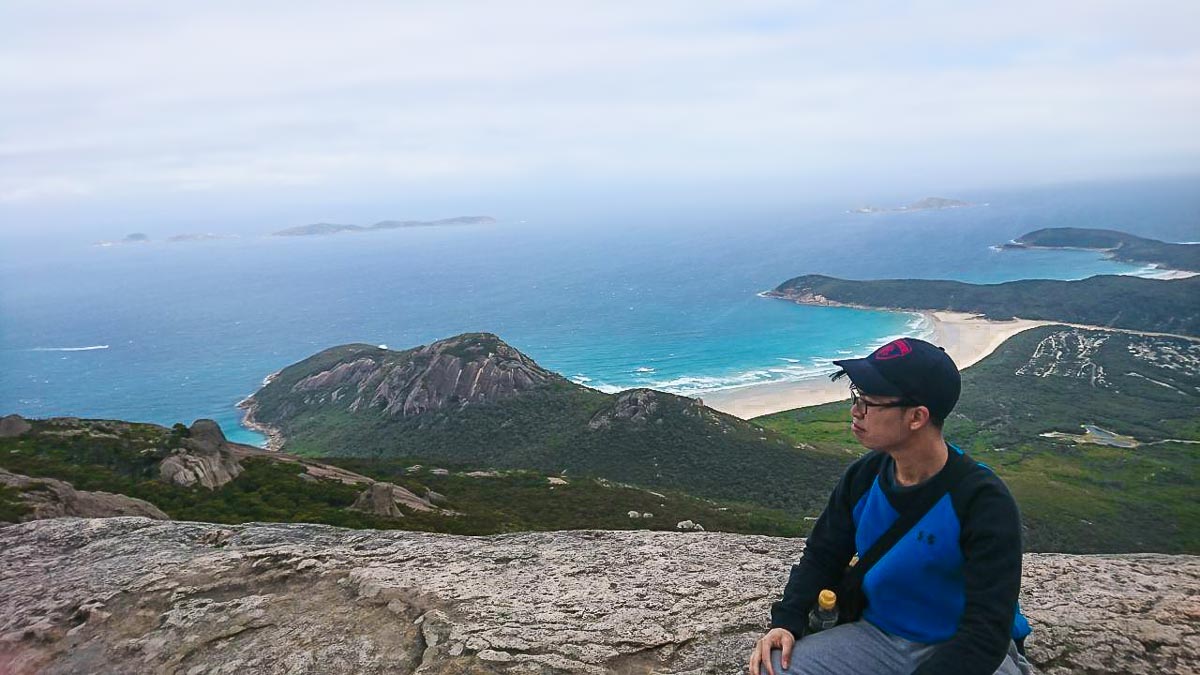 Yanchao in Australia before the COVID-19 outbreak. Photo credit: Yanchao
Low-cost carriers like Scoot cancelled all their direct flights when Yanchao decided to head home from Melbourne. "SIA only had premium economy seats available at AU$2.2k, which I couldn't afford", shares Yanchao. Fortunately, Singapore Airlines subsequently opened up some of the cheaper economy seats at AU$665 for students, which Yanchao quickly booked.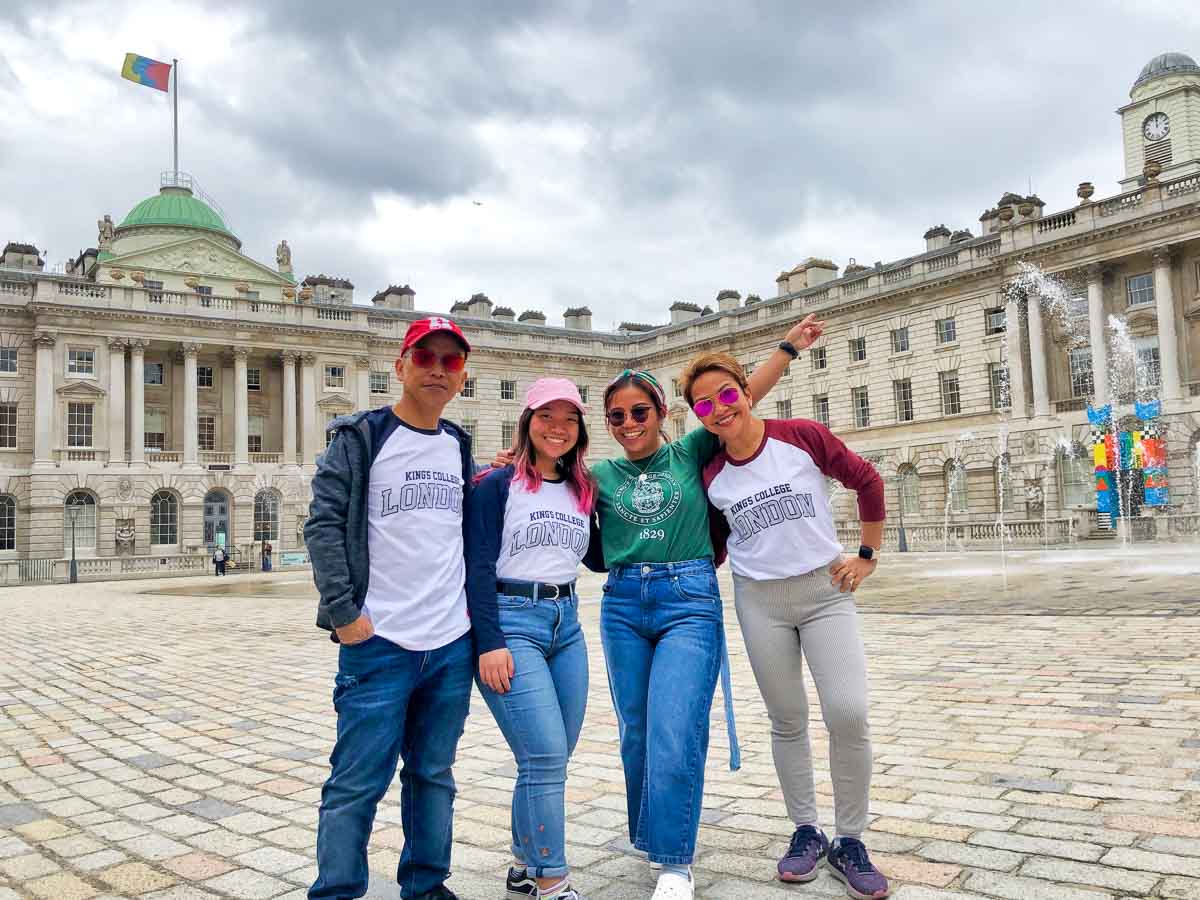 Chloe and her family in London when she first arrived there for her studies. Photo credit: Chloe
For Chloe, "flying back home meant that I would still be paying rent for an apartment I wouldn't be living in for the next few months. This is causing some financial strain on myself and my family."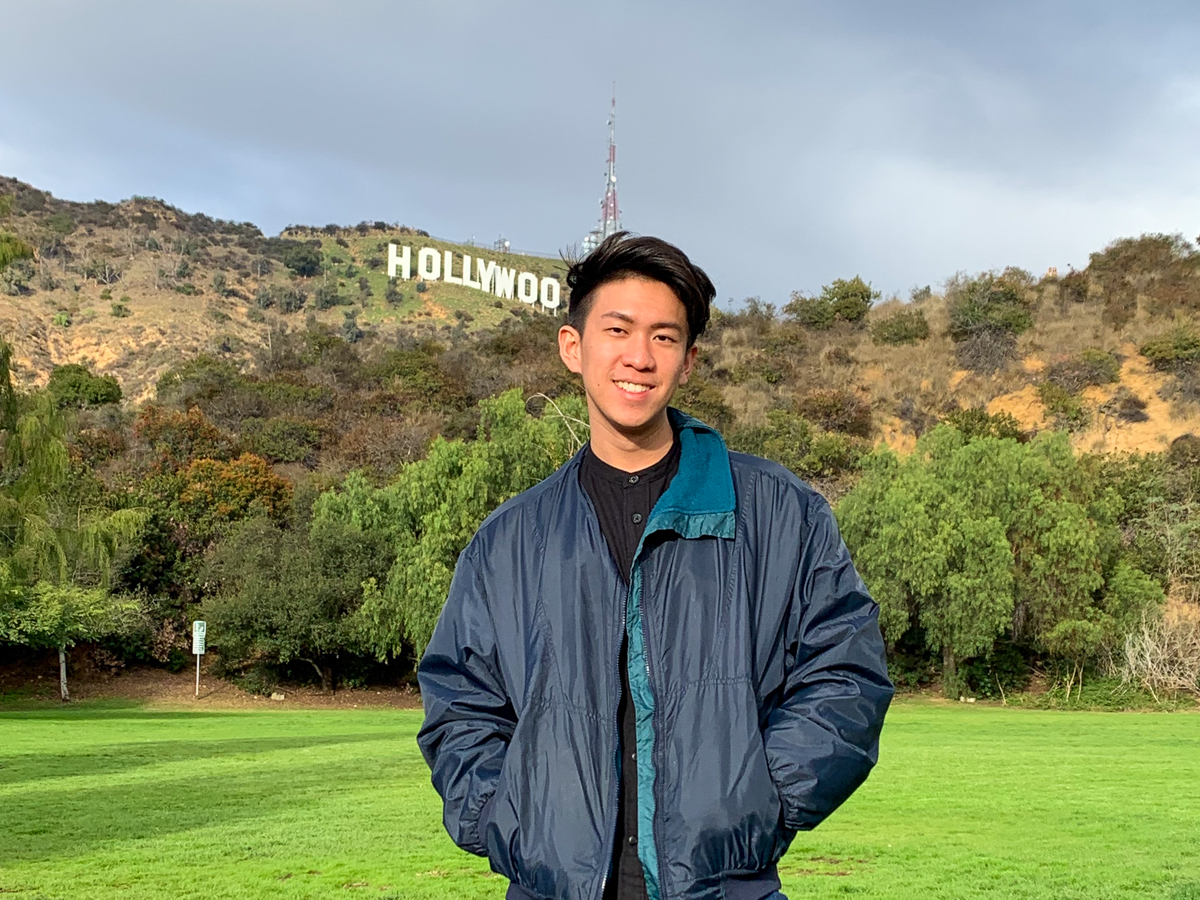 Travis travelled around the USA before his exchange term in Canada started. Photo credit: Travis
And for Travis, claiming the cost of his return ticket was yet another headache.
NUS updated their T&Cs such that students who'd only booked a one-way flight for their exchange would not be reimbursed. The reasoning was that these students would've had to buy a return flight anyway. Sounds fair, but his return flight was especially expensive. Travis paid S$1.9k, S$800 more than the original SQ flight he had intended to book home.
For Travis, and many other returning students, bearing the high cost of the flight home added onto the financial and emotional burden from COVID-19.
Read also: Flags of Countries Projected on Switzerland's Matterhorn to Show Hope
Silver linings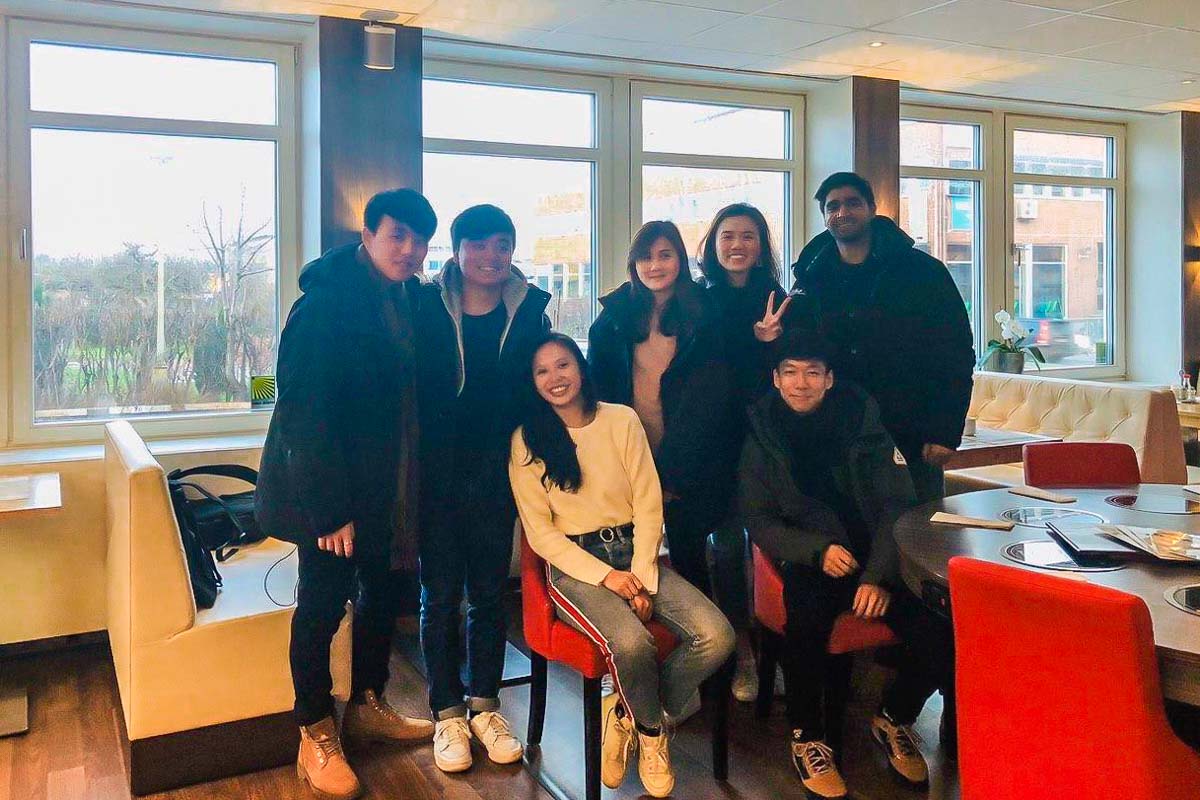 Thaddus with his friends in Sweden before his to return to Singapore. Photo credit: Thaddus
In contrast to recent reports of racism against Asians in Western countries, the students experienced moments of kindness from the locals.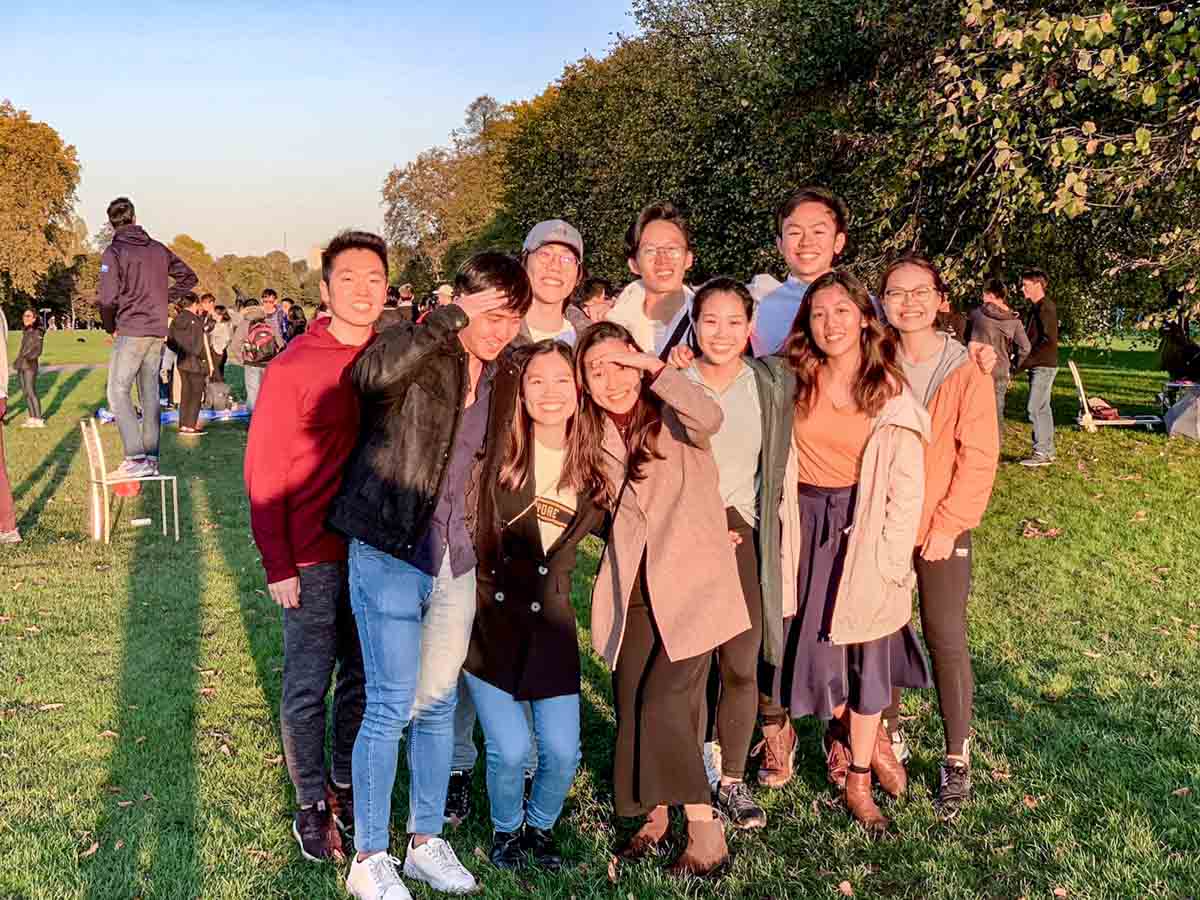 Wern (furthest left) with other Singaporean students at a gathering in Hyde Park, London. Photo credit: Wern
For Wern, this was experienced with a café staff. "She asked us how our time had been in London and if we were flying home. She even extended an apology if we had faced any sort of racial discrimination". Not surprising, as people referred to COVID-19 as "Wuhan pneumonia" or "Chinese coronavirus" just a few months back.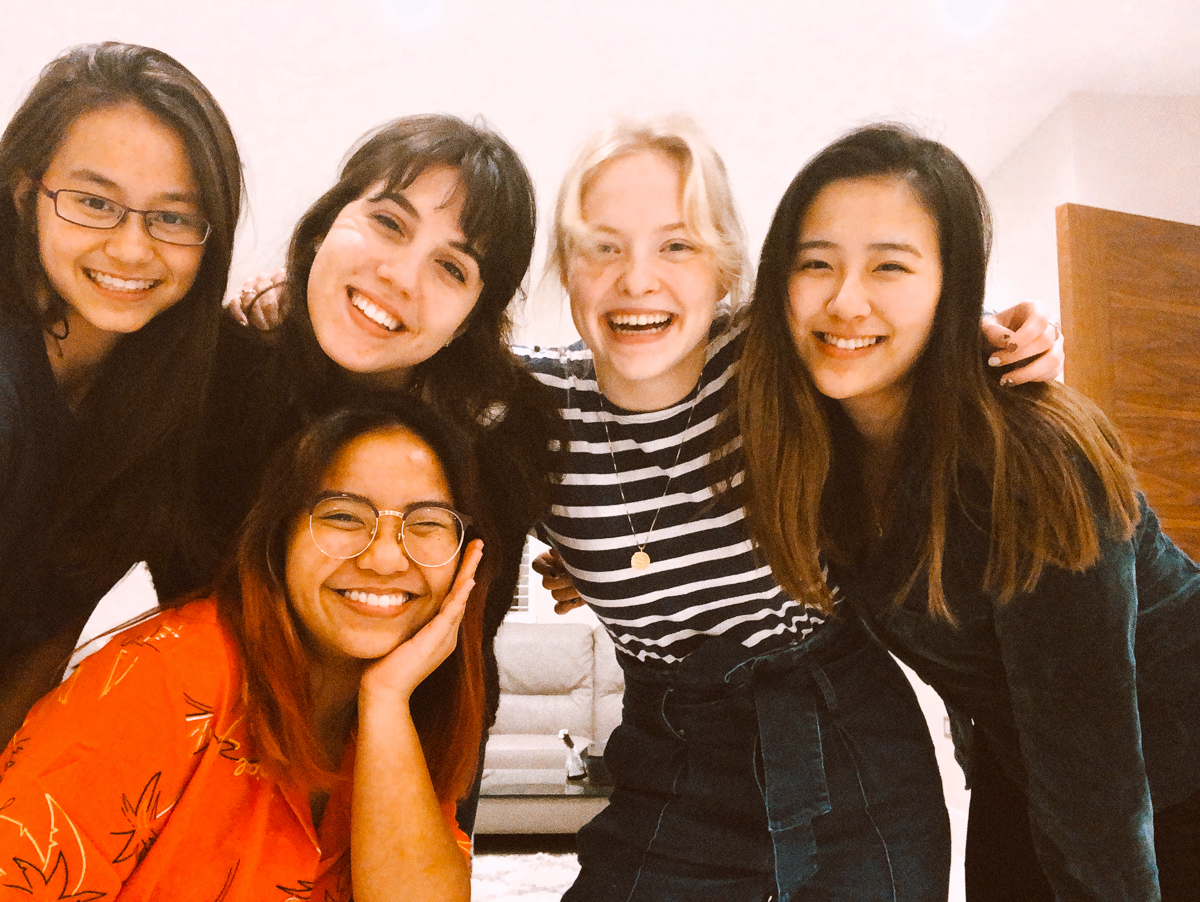 Chloe and her friends in London before the COVID-19 outbreak hit the United Kingdom. Photo credit: Chloe
For some others, their hosts went the extra mile. "I will forever remember when our host drove us for nine hours straight in the middle of the night from Alesund to Oslo because our domestic flight got cancelled," mentioned Chloe, who was visiting Norway when her school in London had closed.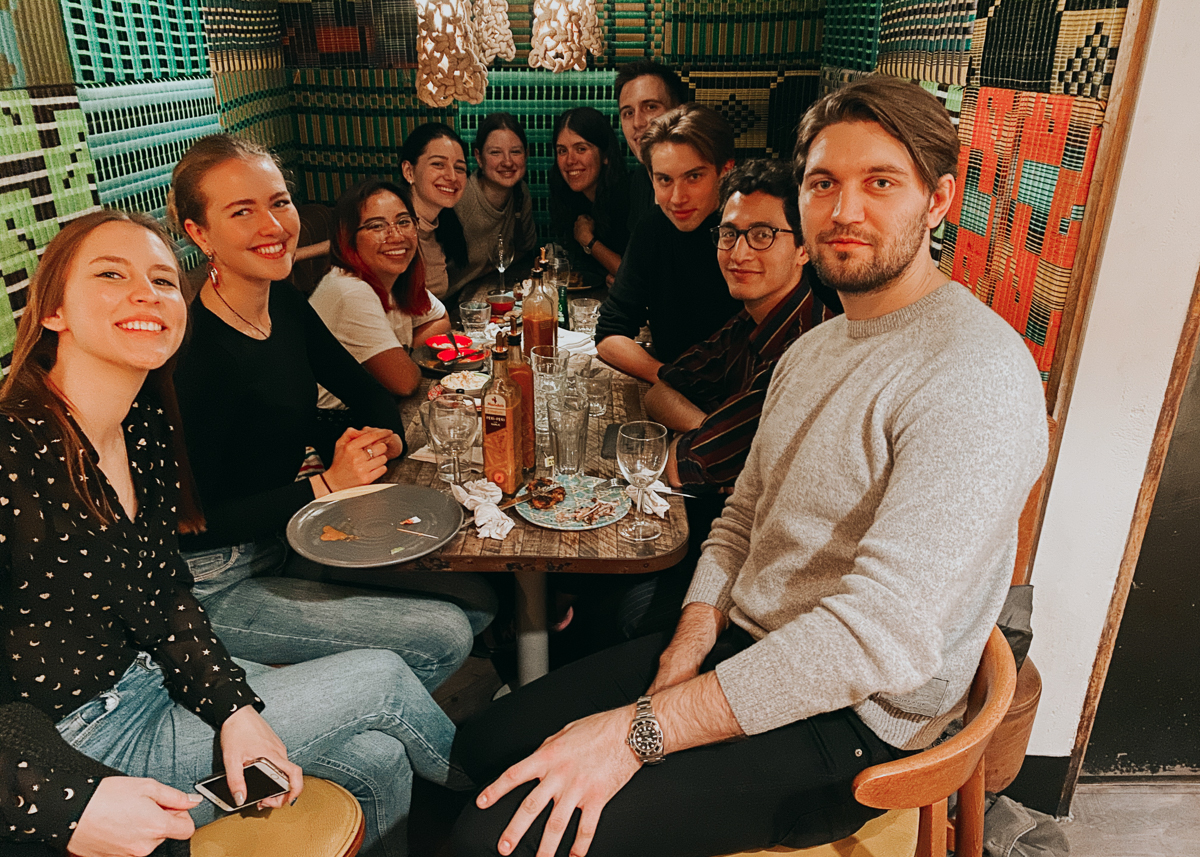 Chloe sharing a meal with her friends in London before she returned to Singapore due to the COVID-19 pandemic. Photo credit: Chloe
"She was even prepared to let us stay in her home for the next two weeks if Norway officially announced a lockdown. I can only imagine how much pressure was on her to ensure our safety". Needless to say, the host's concern and sense of responsibility deeply moved Chloe. Thankfully, Chloe and her friends made it in time for their flight before the lockdown.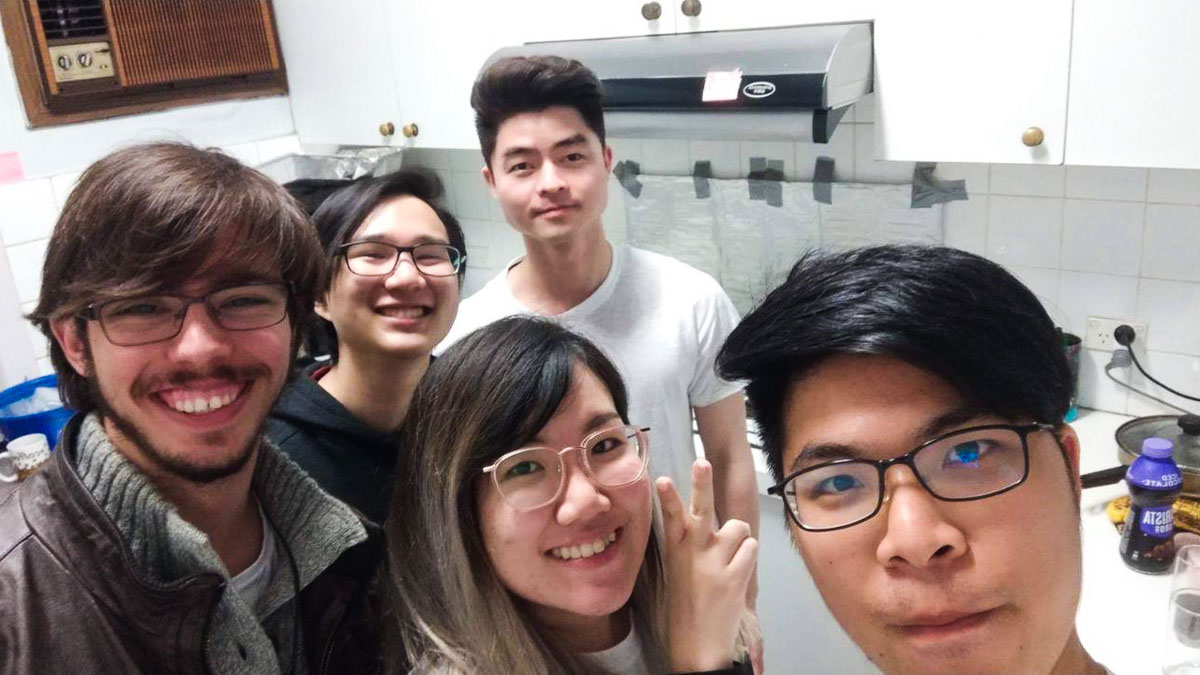 Yanchao (furthest right) and his housemates in Melbourne before returning to Singapore. Photo credit: Yanchao
In Melbourne, Yanchao also met locals whose kindness and generosity made his departure a smoother one. "My landlady was really nice to let me leave stuff that I couldn't carry back. My placement venue was also very understanding to hold my position until my return. Due to the short notice, I wasn't able to book an airport shuttle, and an Uber ride would have cost over AU$100. Fortunately, one of my local friends could send me off to the airport."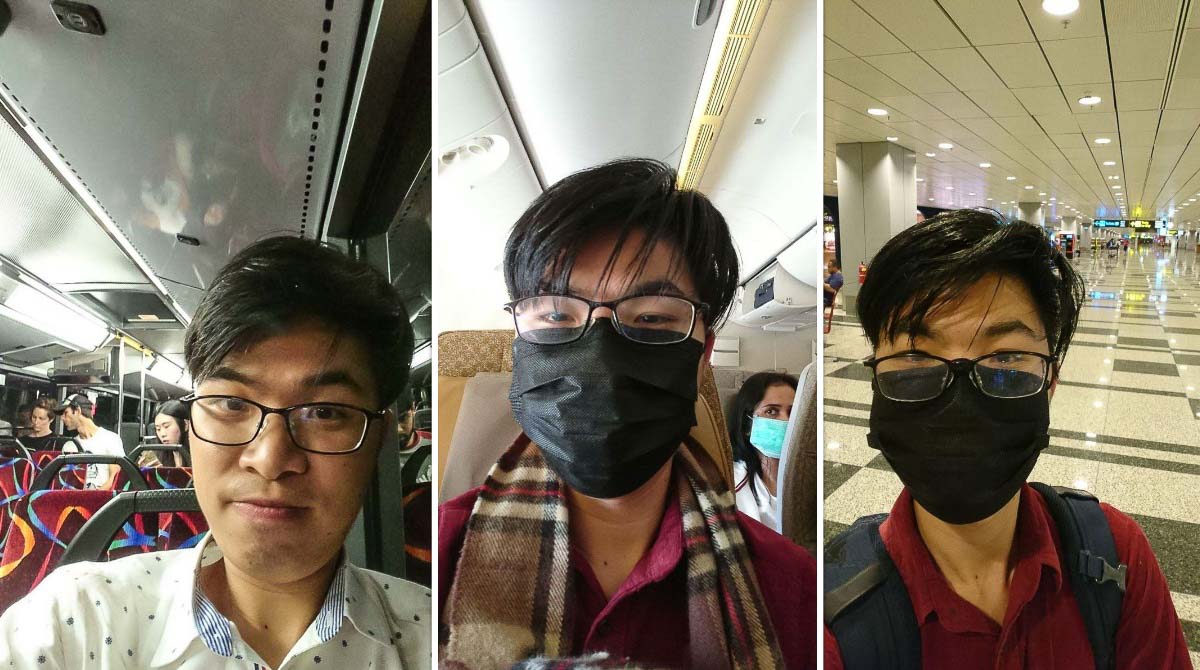 Yanchao shared selfies he took on the airport bus in Melbourne (left), on the flight back (centre), and when he arrived in Singapore Changi Airport (right). Photo credit: Yanchao
And it doesn't end there. The familiar smiles of airport staff greeted Thaddus when he touched down in Singapore despite the heightened security measures, "I vividly remember the warmth of the SQ stewards and stewardesses, duty-free staff and even immigration checkpoint personnel. Their treatment and their smiles reminded me that I am home, and that we will get through this together."
An uncertain future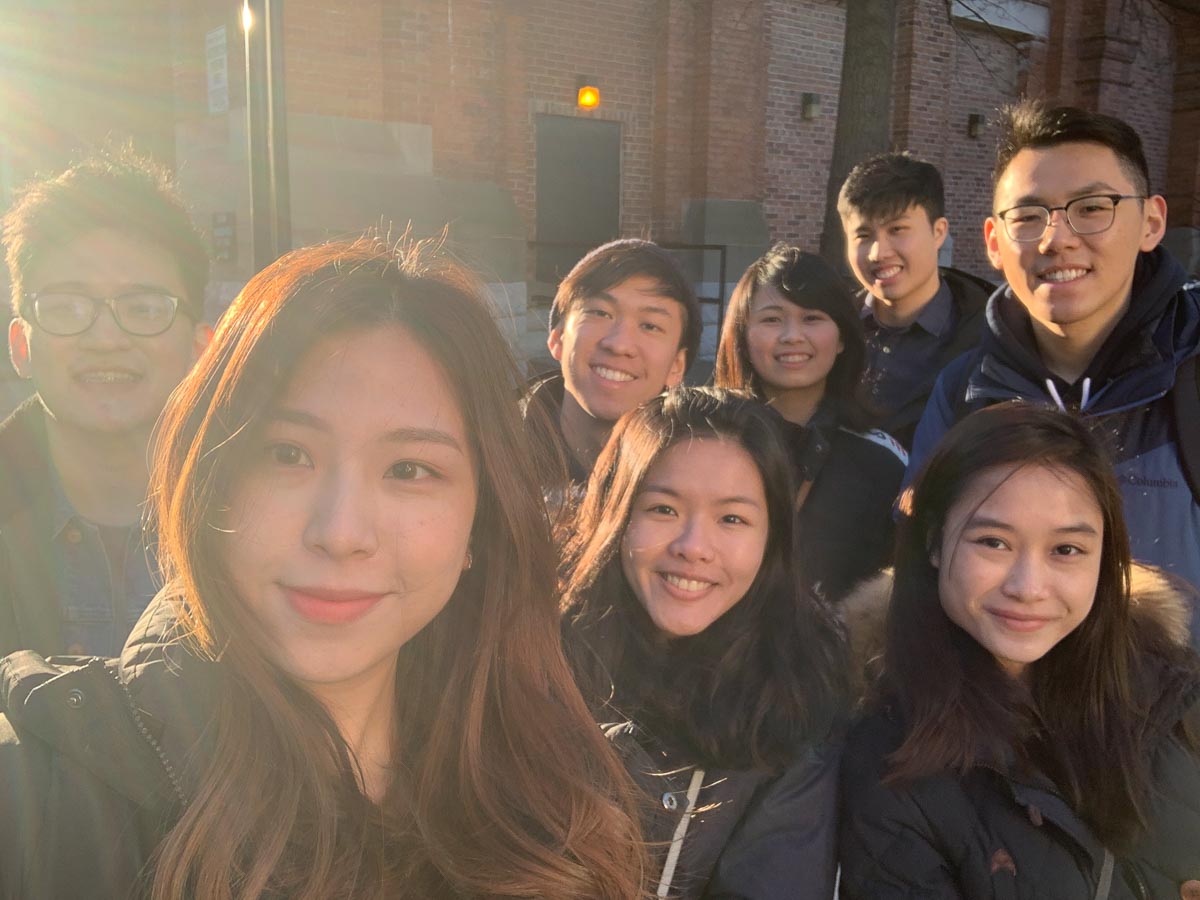 Travis and his schoolmates in Toronto, Canada, where he was at for an exchange programme. Photo credit: Travis
Now that they're back home, the students are facing one common issue: What's next?
The COVID pandemic has thrown many people off-track — abruptly ending fun-filled exchange plans, and throwing graduation plans into disarray.
But one thing for sure is that our students are making the best out of the situation. Besides keeping up with their curriculum through different time zones, they are also channelling time and energy into helping themselves and others manage the anxiety that everyone's facing.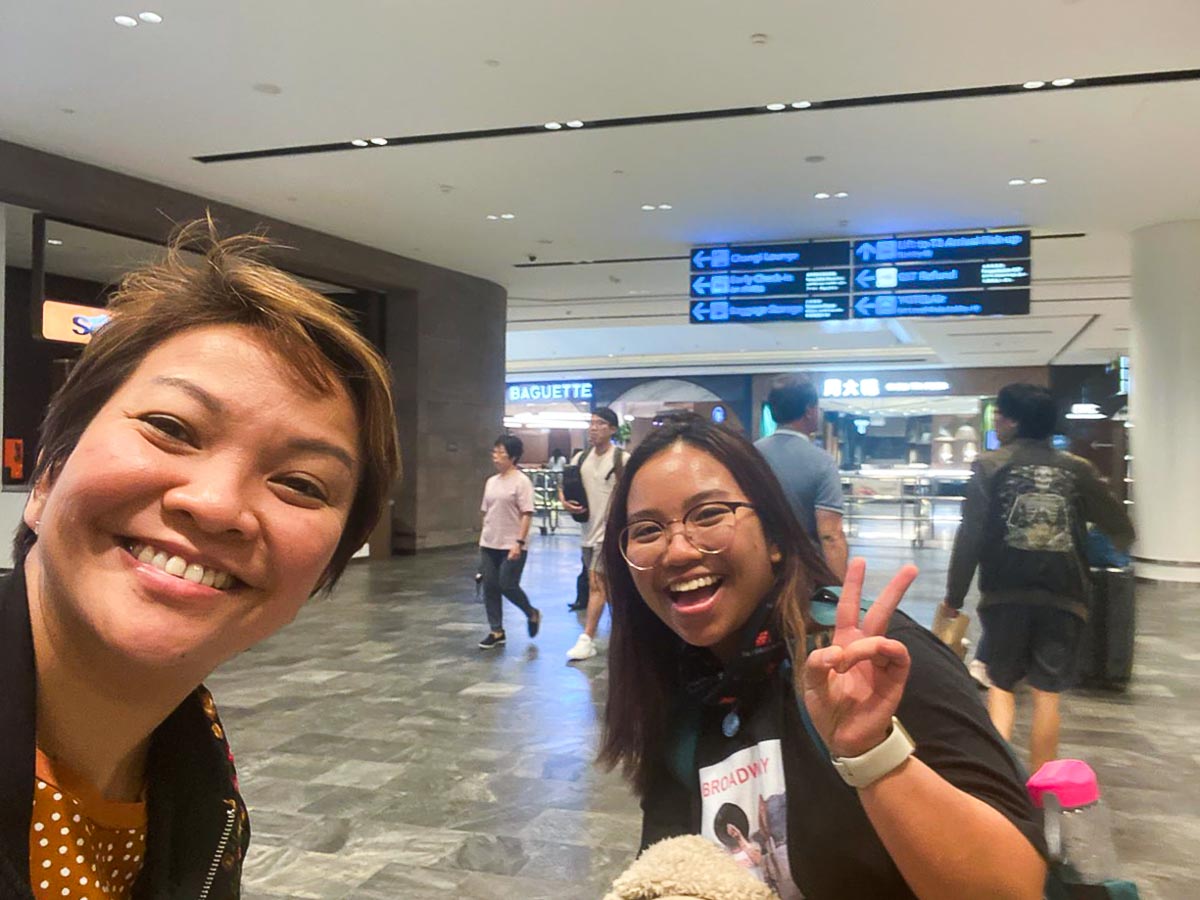 Chloe (right) with her mother in Singapore Changi Airport upon her arrival back to Singapore. Photo credit: Chloe
"As someone who's pretty forward-looking and enjoys making plans, this pandemic has paralysed me and made me re-evaluate what I can still do", states Chloe. "Rather than looking at this as a major setback and looking to the past in agony, I'm using this as an opportunity to strengthen my mental and physical health through meditation, journalling, and at-home workouts."
Yanchao, with his graduation likely postponed, is looking for alternative internship opportunities in Singapore. Besides that, he's also hoping to offer emotional support to those who are lonely and isolated due to the COVID-19 situation.
If you're a student looking for an internship in Singapore at the moment, job portal sites such as INTERNSG and MyCareersFuture.sg may be helpful.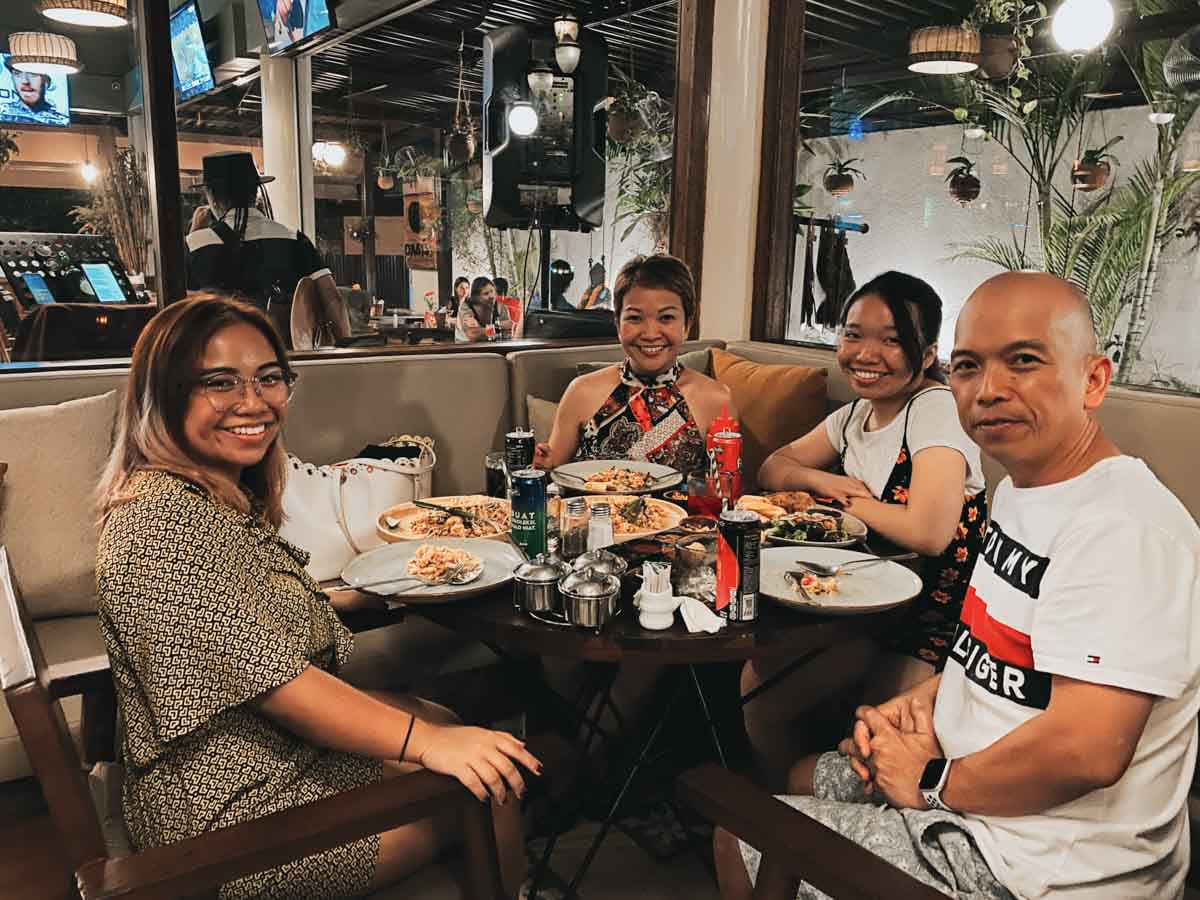 Chloe (furthest left) and her family after her return from London. Photo credit: Chloe
This has not been an easy ordeal for the students, but at least everyone has made it home safe (plus it makes for a crazy travel story). We really admire their resourcefulness and strength in making the decision to come back. 💪
Got a travel story to share? Let us know in the comments below!
Like what you see? Follow us on Facebook, Instagram, YouTube and Telegram for more travel updates!
---