Fun summer destination ideas for the long weekend (that aren't the usual La Union, Siargao, or Boracay).
If you're familiar with Laboracay, well lucky you — it was the biggest summer party in town. But since it got cancelled back in 2018, finding a similarly fun but cheap destination from Manila to visit with the barkada has been a struggle.
To help you with the never-ending question of "where should we go for Labor Day?" (or any long weekend, really!), here is a list of seven group-friendly summer destinations that you can fly to—all explorable on a 3D2N itinerary from Manila.
1) Dumaguete, Negros Occidental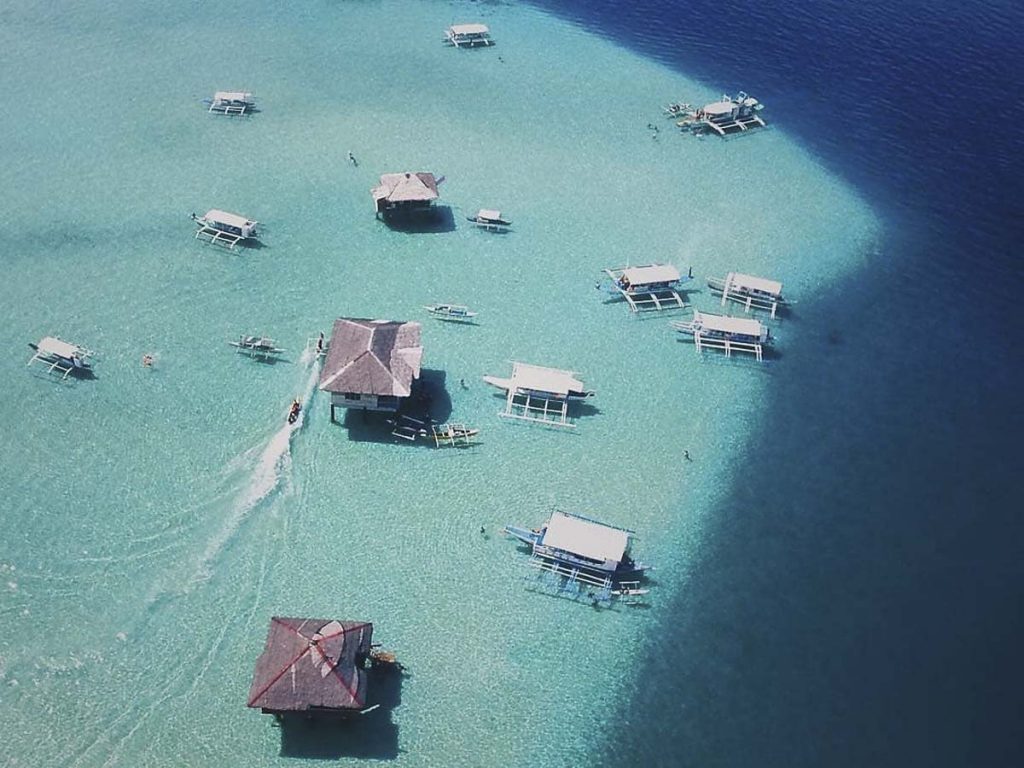 Photo credit: @phbusbooking via Instagram
Epic waterfalls, relaxing strolls, and a teeming underwater life for diving, it's no wonder why Dumaguete is considered one of the best cheap destinations from Manila.
There are many side trips to explore in Dumaguete like the Manjuyod Sandbar (nicknamed the Maldives of the Philippines because of its pristine waters and floating cottages), which is only a one-hour drive away from the city. You can also take a ferry to Siquijor Island to dive, or swim under the Cambugahay Falls.
The city is small enough for you to visit its many historic landmarks, such as the famous Siliman University campus, Ninoy Aquino Memorial Freedom Park, and St. Catherine of Alexandria Cathedral, in one afternoon.
Wherever you plan on going though, buy a pack of silvanas, their specialty frozen cookies made from buttercream and cashew meringue.
Round-trip fare (for Labor Day Weekend 2023): From ₱6,986
Flight duration: 1h 30m from Manila
Recommended accommodation: Gabby's Bed and Breakfast, Charo's Dormitel, Kingswick Residences and Lodge
2) Puerto Princesa, Palawan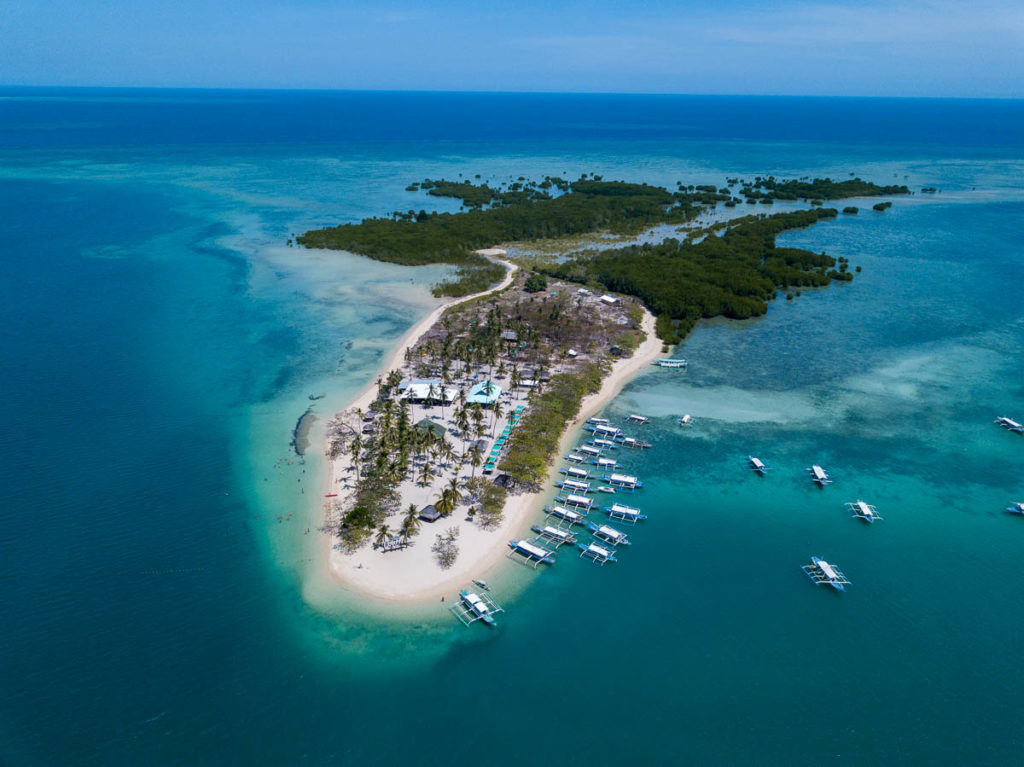 There's a reason why Puerto Princesa is a popular tourist destination. While Coron and El Nido (both also in Palawan) are undeniably beautiful places that everyone should visit once in their lives, Puerto Princesa is just a lot lighter on the pocket.
But just because it's cheaper, doesn't mean that it's not as stunning as the other two! In fact, we argue that it could be the better choice if you're going on a trip with friends because of the variety of activities to be done.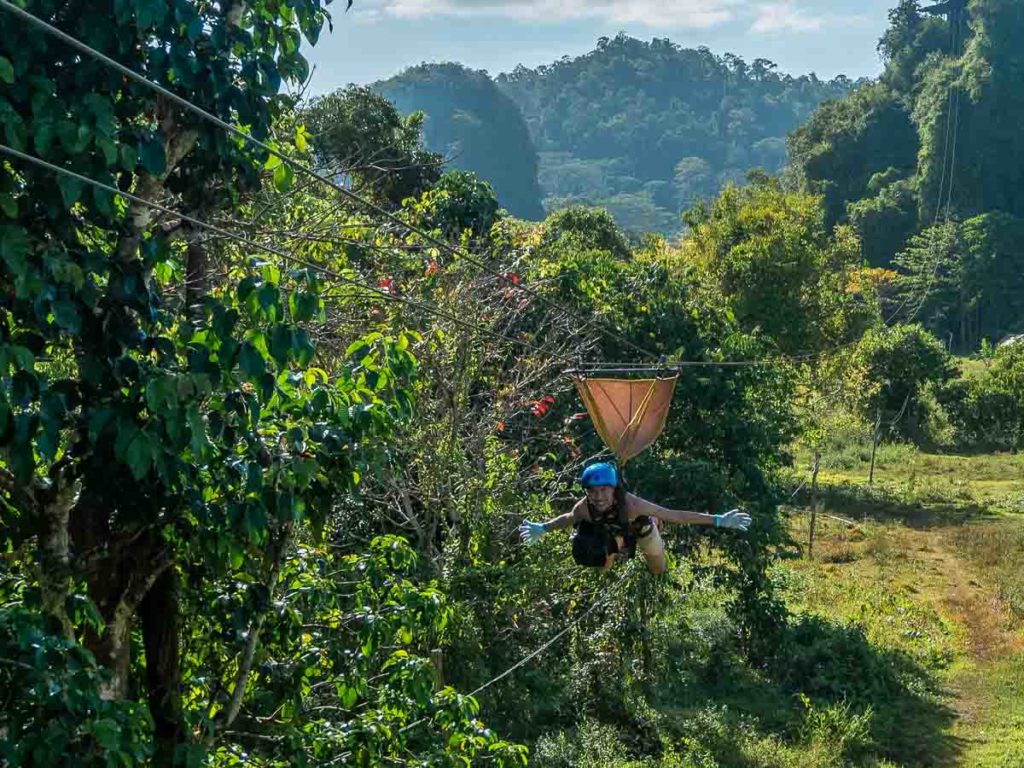 Naturally, beach lovers will enjoy island-hopping across Puerto Princesa. But for your more adventurous friends, go ziplining and rock climbing at Ugong Rock. Those who enjoy looking at cute creatures may enjoy going on a firefly-watching tour, or being surrounded by butterflies in the Palawan Butterfly Ecological Garden.
No matter what though, if you're travelling with a first-timer, it's imperative that you go on a trip in the Underground River.
Round-trip fare (for Labor Day Weekend 2023): From ₱5,210
Flight duration: 1h 30m from Manila
Recommended accommodation: Mayumi Lodge, Sheridan Boutique Hotel, Edezer Pension
Read also: 5-Day Puerto Princesa Itinerary for the Adventurous — Underground Rivers, Limestone Caves and More
3) Cebu City, Cebu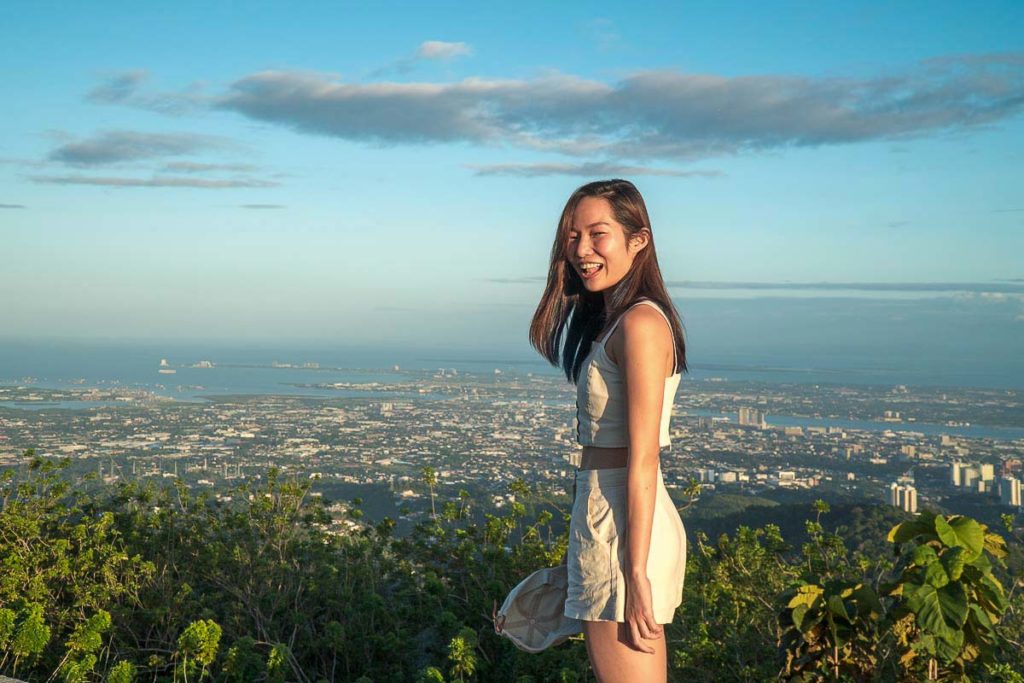 One of the surprisingly cheap destinations from Manila that we recommend you go to for your next group trip is Cebu. Funnily enough, I've always viewed this city as "Metro Manila outside Manila".
Cebu has one of the most active nightlife scenes in the country. Go dancing with friends at X Marks the Spot, which offers unli-margaritas for only ₱499. Or drop by Imagene Bar if you're looking for a "craft cocktail and chill" kind of night. And make sure to grab some drinks over an amazing view of the city at Verified Lounge!
There are also magnificent beaches for you to explore in Cebu like the ones in Bantayan Island and Camotes Island, but you can also take an enjoyable short-and-sweet trip within the city. Religious landmarks that may be ideal to visit include Magellan's Cross, and the Cebu Taoist Temple, which has a great view of the skyline.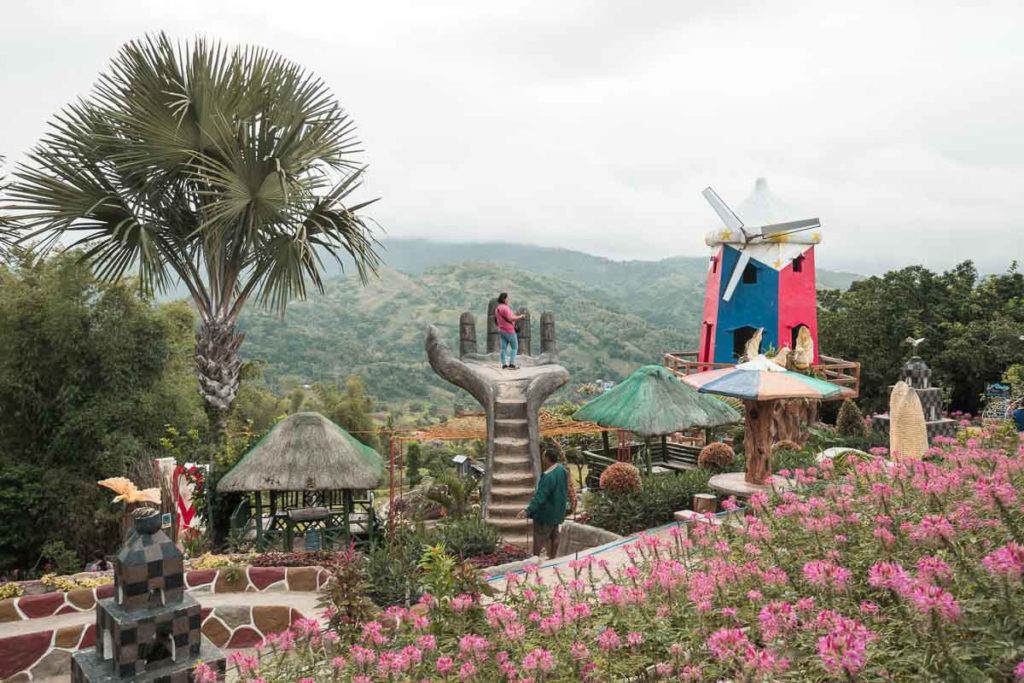 Sirao Flower Garden in Cebu
The city can also serve as the perfect backdrop for your next Instagram post. Have your picture taken in a bed of flowers when you visit the Sirao Flower Garden, or take a groufie in the Temple of Leah, which some dub as the Taj Mahal of Cebu.
Round-trip fare (for Labor Day Weekend 2023): From ₱4,068
Flight duration: 1h 30m from Manila
Recommended accommodation: Mad Monkey Cebu, Mabolo Royal Hotel, Skyblue Hotel
Read also: 10 Epic Experiences That Are Surprisingly Affordable in Cebu
4) Roxas City, Capiz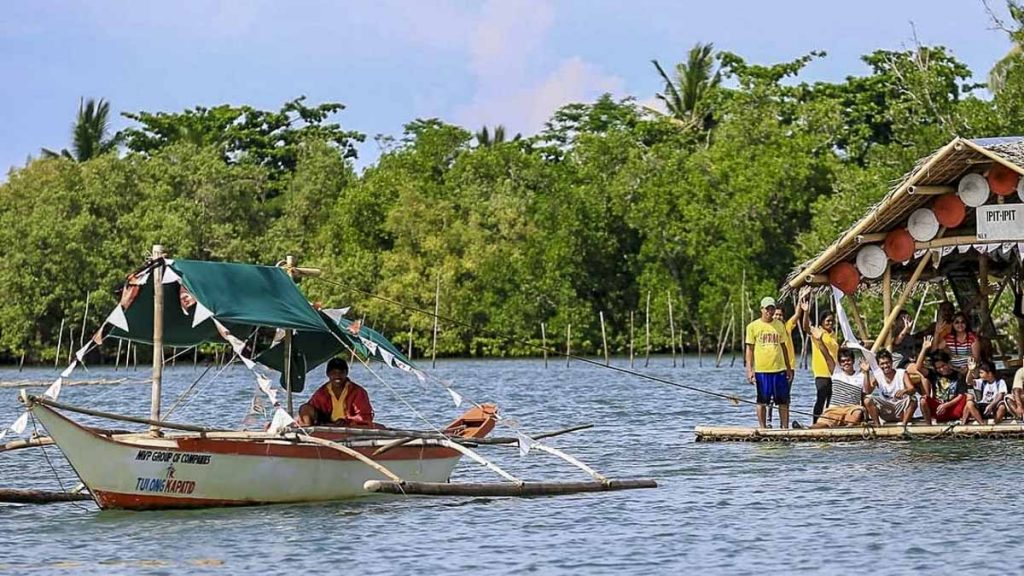 Photo credit: @metrojuanderer via Instagram
Known as the Seafood Capital of the Philippines, foodies will love Roxas as a long weekend getaway destination.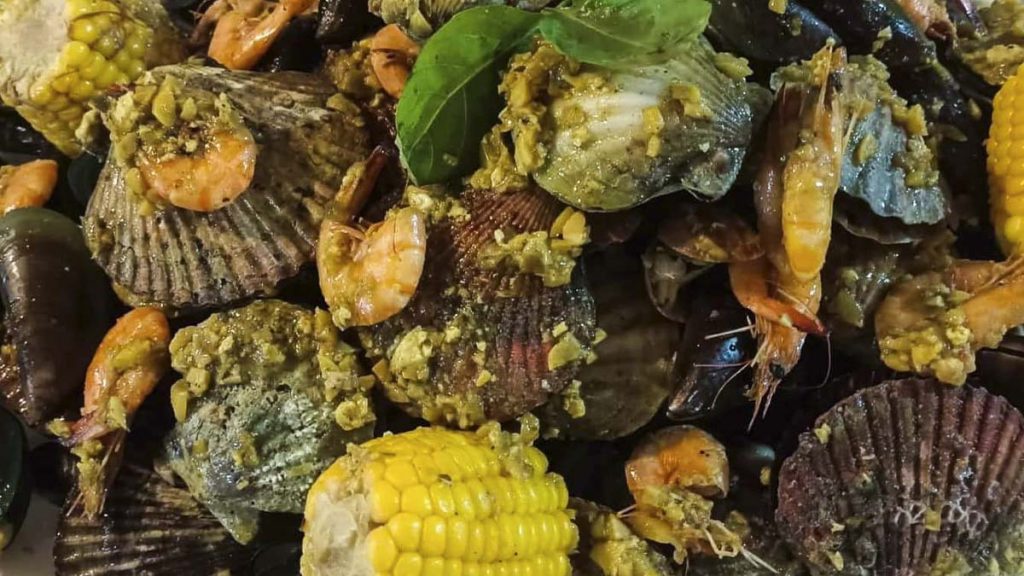 Photo credit: Balay ni Nanay Lording's via Facebook
The city and surrounding areas are packed with seafood buffets for insanely cheap prices that you don't see anywhere else in Manila, like the unli oysters and crabs in Balay ni Nanay Lording's.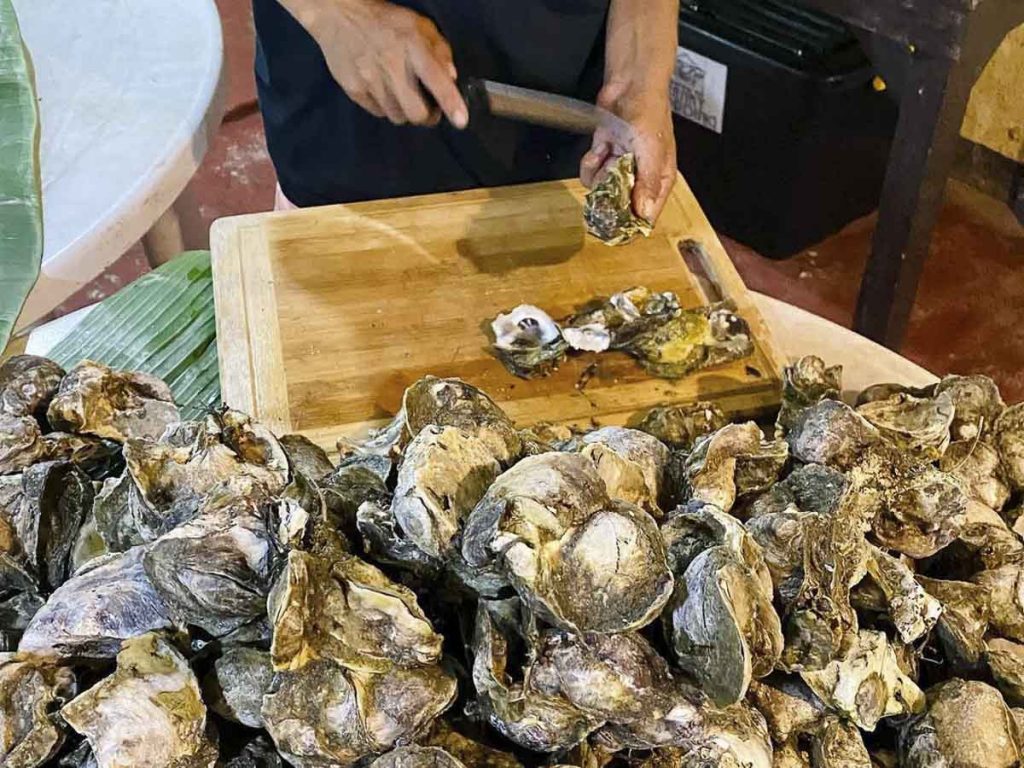 Photo credit: @marianetagaca via Instagram
Or head out to Palina Greenbelt Ecopark to eat at the floating restaurant, and go on a river cruise. Once you're done with your day, spend some downtime and have even more seafood along Baybay Beach.
Round-trip fare (for Labor Day Weekend 2022): From ₱3,705
Flight duration: 1h 20m from Manila
Recommended accommodation: Pete's Inn, Sky Garden Hotel, Urban Manor Hotel
5) Bacolod, Negros Occidental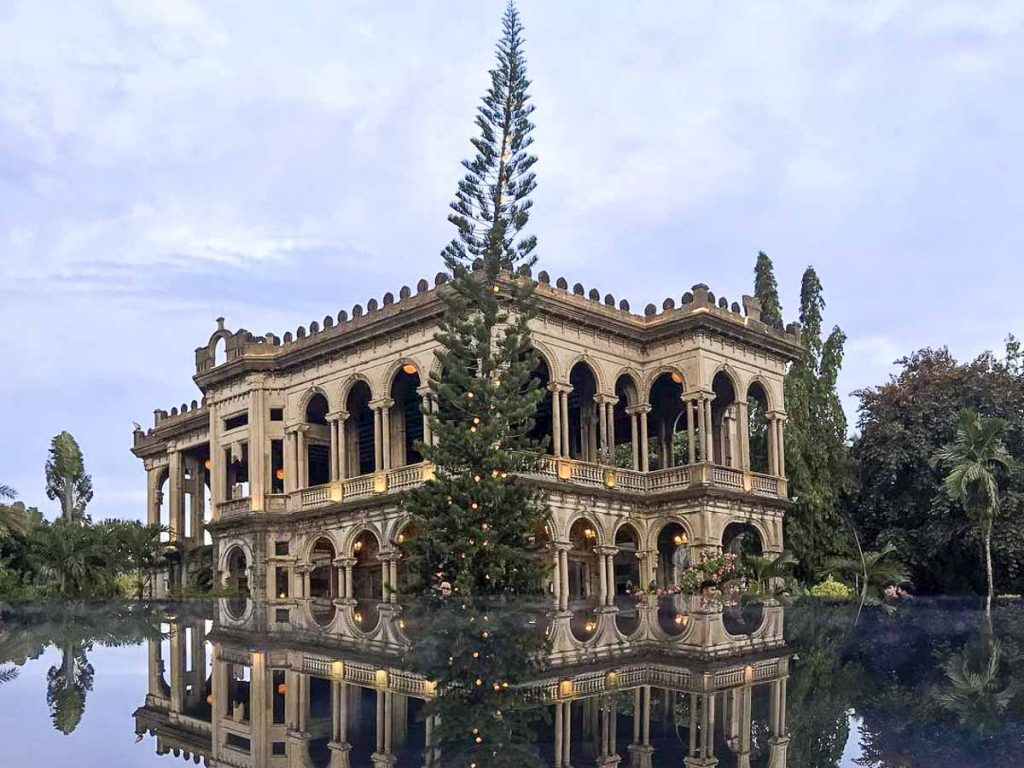 Photo credit: @itzmenatz_ via Instagram
Round-trip tickets from Manila to Bacalod are way more affordable compared to other destinations. At the same time, you'll also be able to explore many heritage and cultural sites.
The Ruins is perhaps the most iconic landmark in Bacolod for a reason—the partially-destroyed mansion with a tragic backstory is reminiscent of the stunning Taj Mahal. Speaking of backstories, try visiting Negros Museum to learn more about the city's vast history. There's a fascinating exhibit showcasing the importance of the sugar cane industry in Negros.
Other things to do here include visiting the San Sebastian Church—the only steel-building church in the country, and going on a day trip in Mambukal Resort, where you can take a dip in natural hot springs and waterfalls, go hiking, and other fun outdoor activities.
Round-trip fare (for Labor Day Weekend 2023): From ₱3,510
Flight duration: 1h 20m from Manila
Recommended accommodation: East Square Inn, Business Inn, MO2 Westown Hotel Mandalagan
6) Naga, Bicol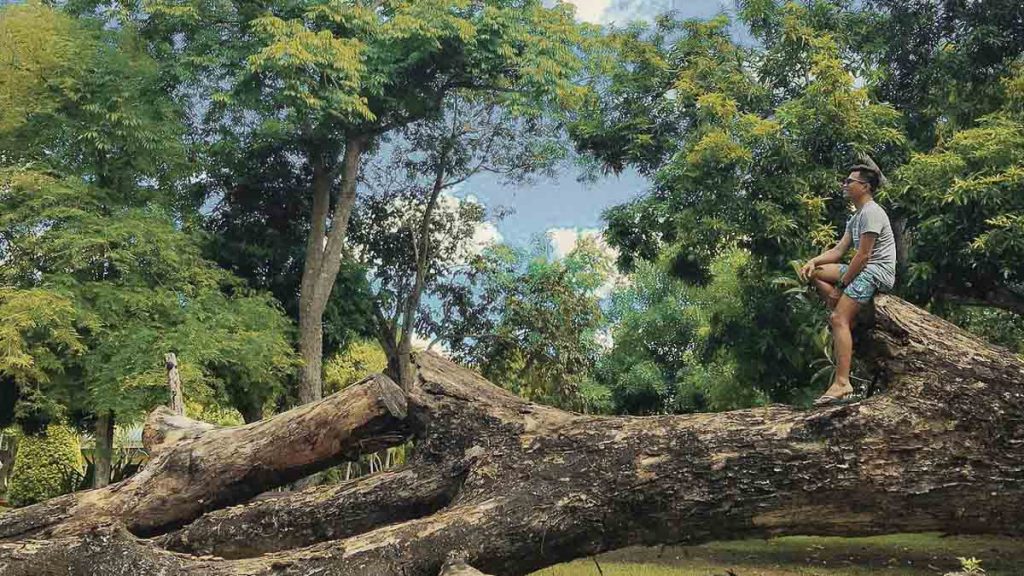 Photo credit: @alexiegrabie via Instagram
Naga may not offer as much variety as other places, but it's still a great choice for groups who want a quieter long weekend getaway.
What makes Naga a great cheap destination from Manila is the number of beautiful parks you can go to for a picnic with your friends, or a simple stroll in the fresh air. Spend the afternoon in Naga City Ecology Park, see some deers at Ocampo Deer Breeding Farm, or take a hike at Mt. Israog National Park. Mt. Israog is a potentially active volcano, with hot springs to enjoy at Panicuason Hot Spring Resort.
Naga is also known as the Pilgrim Capital for a reason: there are several places of worship to visit here like the Basilica of Our Lady of Penafrancia, and Naga Metropolitan Cathedral.
Take a side trip to Caramoan Island for some island-hopping if you also have some time!
Round-trip fare (for Labor Day Weekend 2023): From ₱7,898
Flight duration: 1h 20m
Recommended accommodation: Rusville Hotel & Residences, Nagaland Hotel, Borj Place
7) Panglao Island, Bohol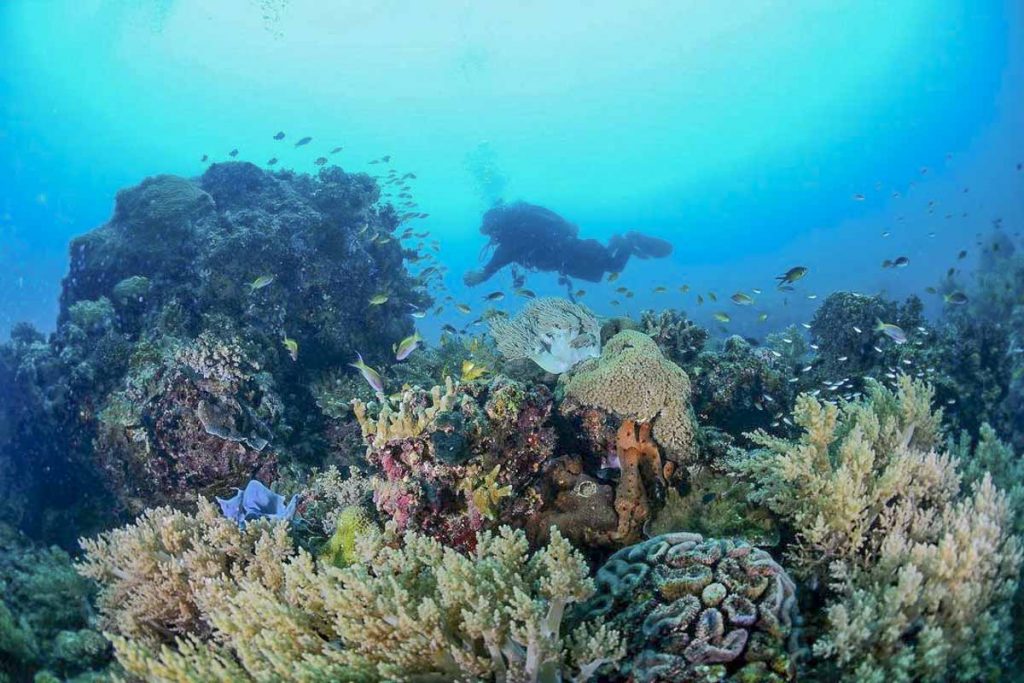 Photo credit: @eddy_shiny via Instagram
For a beach getaway that's a bit quieter, Panglao Island may be your answer.
Bohol is a province that should be on everyone's list of cheap destinations from Manila to visit. But there's so much to do in Panglao that we recommend spending your entire 3D2N long weekend here.
Once you land at the Bohol-Panglao International Airport, put on your best pair of sunglasses and some SPF-50! Beach-hopping is a must-do activity on the island, as the beaches in Panglao all have their own unique charms: Virgin Island is a sandbar with the clearest waters, Dumaluan Beach is ideal for scuba diving and snorkeling, and Doljo Beach houses a great diving spot.
Apart from chilling on the sand and enjoying the pretty sunset on the beach — kayaking, scuba diving, snorkeling, and spelunking in the Hinagdanan Cave are also popular activities here.
Round-trip fare (for Labor Day Weekend 2023): From ₱5,567
Flight duration: 1h 25m from Manila
Recommended accommodation: La Villa del Pueblo Inn, Veraneante Resort, Glamping Alona
Finding cheap destinations from Manila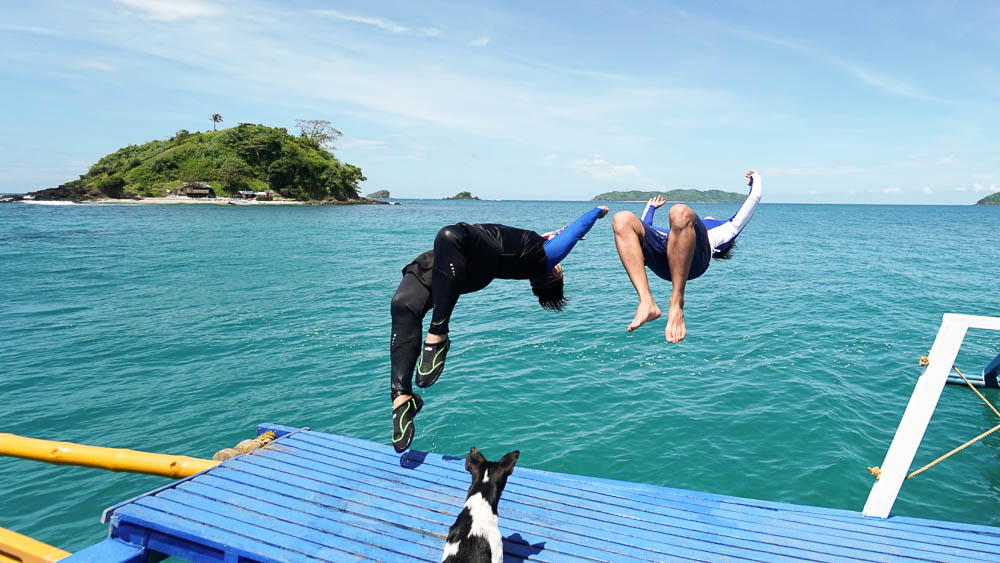 When travelling with friends, it's best to look for the most affordable option for your tours, accommodation, and of course, flights.
Flight can take up a bulk of your trip expenses — for that, we use websites like Skyscanner to compare airfares across different airlines. The site pulls up data from various airline companies so you can compare flight prices (and accommodation) without visiting its individual websites.
Next time you're planning things to do in the Philippines for that long weekend trip, don't count out the idea of flying domestically! You'll be surprised by the number of amazing destinations you can go to without breaking the bank.
Know any other cheap destinations from Manila that would make an epic summer barkada trip? Let us know in the comments below!
---