Spot wildlife at the fresh water streams and elevated walkways of Windsor Nature Park!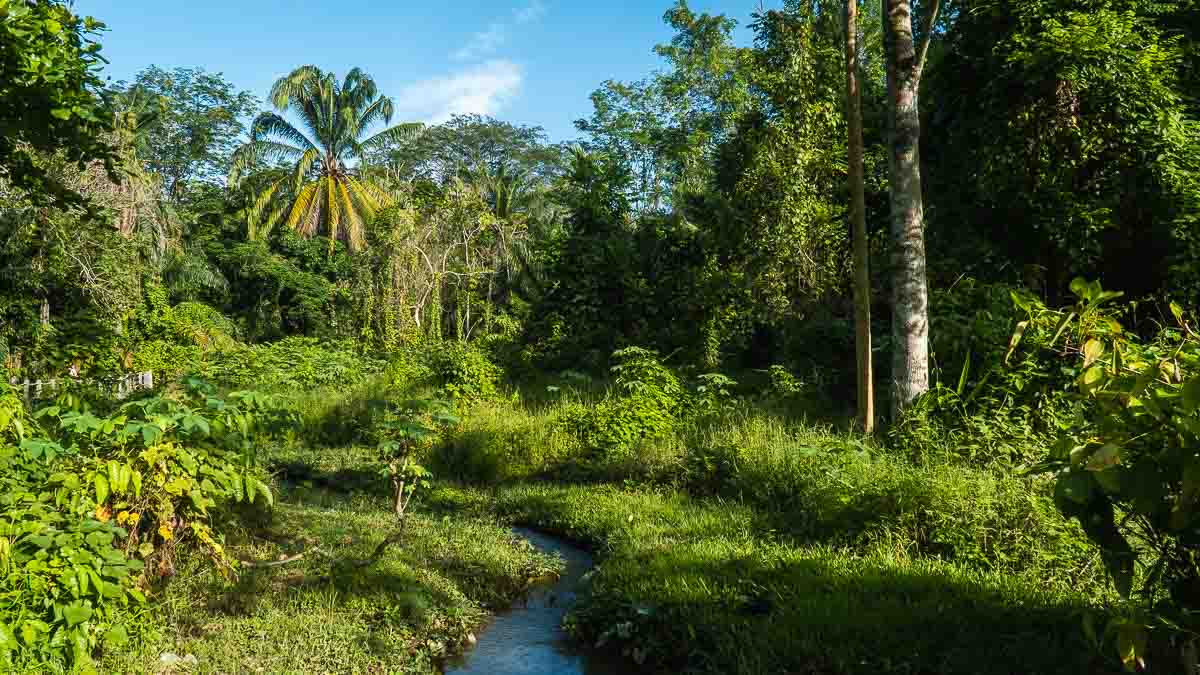 Ask any local "where to hike in Singapore", chances are MacRitchie Treetop Walk will come up. I mean, with scenic views of MacRitchie Reservoir plus an Instagram-famous 250m-long suspension bridge, its popularity comes as no surprise.
But we're not going to tell you what you already know. If you're looking for a nice chill alternative, Windsor Nature Park sits right beside MacRitchie, and has a 150m elevated walkway of its own!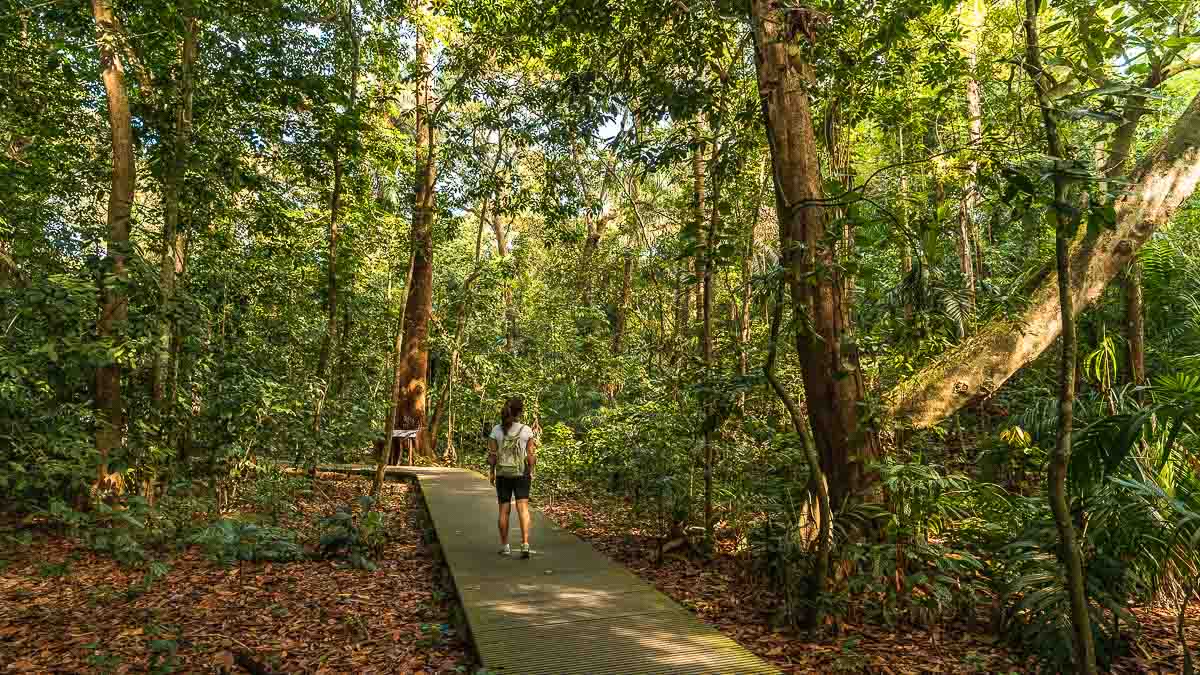 Opened in 2017, Windsor Nature Park is one of Singapore's newer parks. It has roughly 4km of trails spread over 75 hectares — it might not be the largest park, but the many freshwater streams running through makes it unique.
There's the wheelchair-friendly Hanguana Trail, scenic Squirrel and Drongo Trail and the more rugged Venus Loop. More details about each trail later on!
How to get to Windsor Nature Park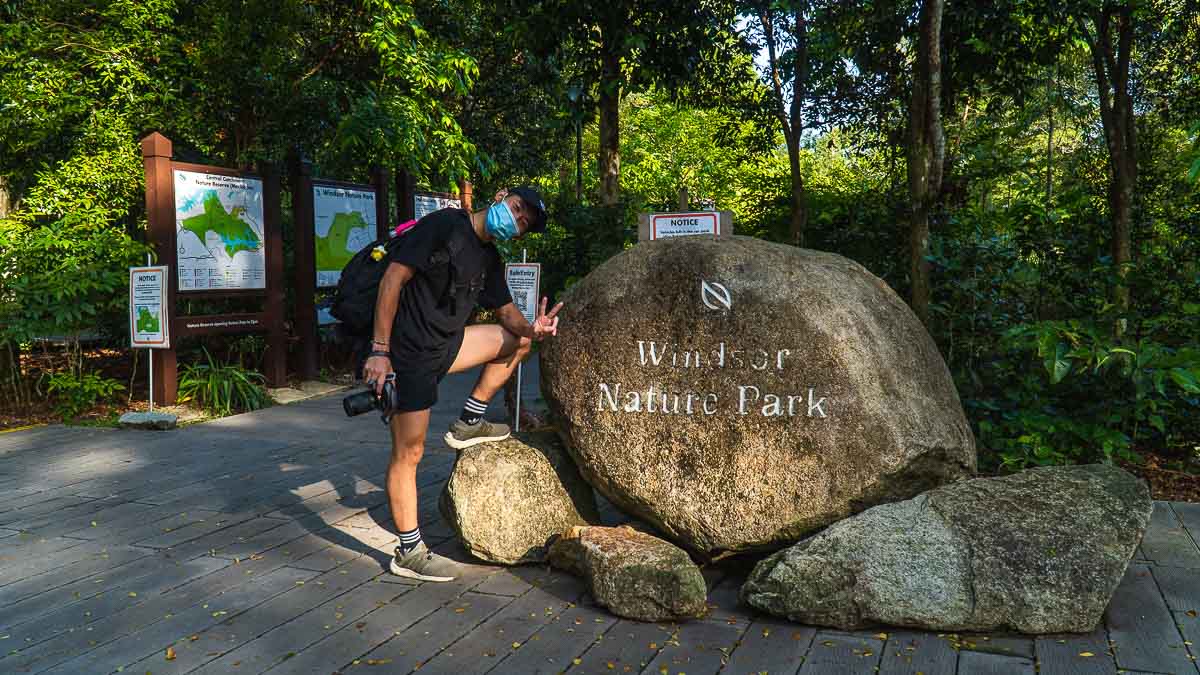 Drivers: There's a small open-air carpark at 30 Venus Drive, Singapore 573858. It's near Singapore Island Country Club and is open from 7AM – 7PM (Same hours as the park). The parking rate is ~S$0.50/30mins. Taking public transport is advisable as lots are limited
Public transport: The nearest MRT is Marymount (CCL). Take buses 132, 163, 165, 167 or 855 from Opp Shunfu Est (Stop no. 53021) to Opp Flame Tree Pk (Stop no. 53071) for four stops then walk 5min
Suggested Route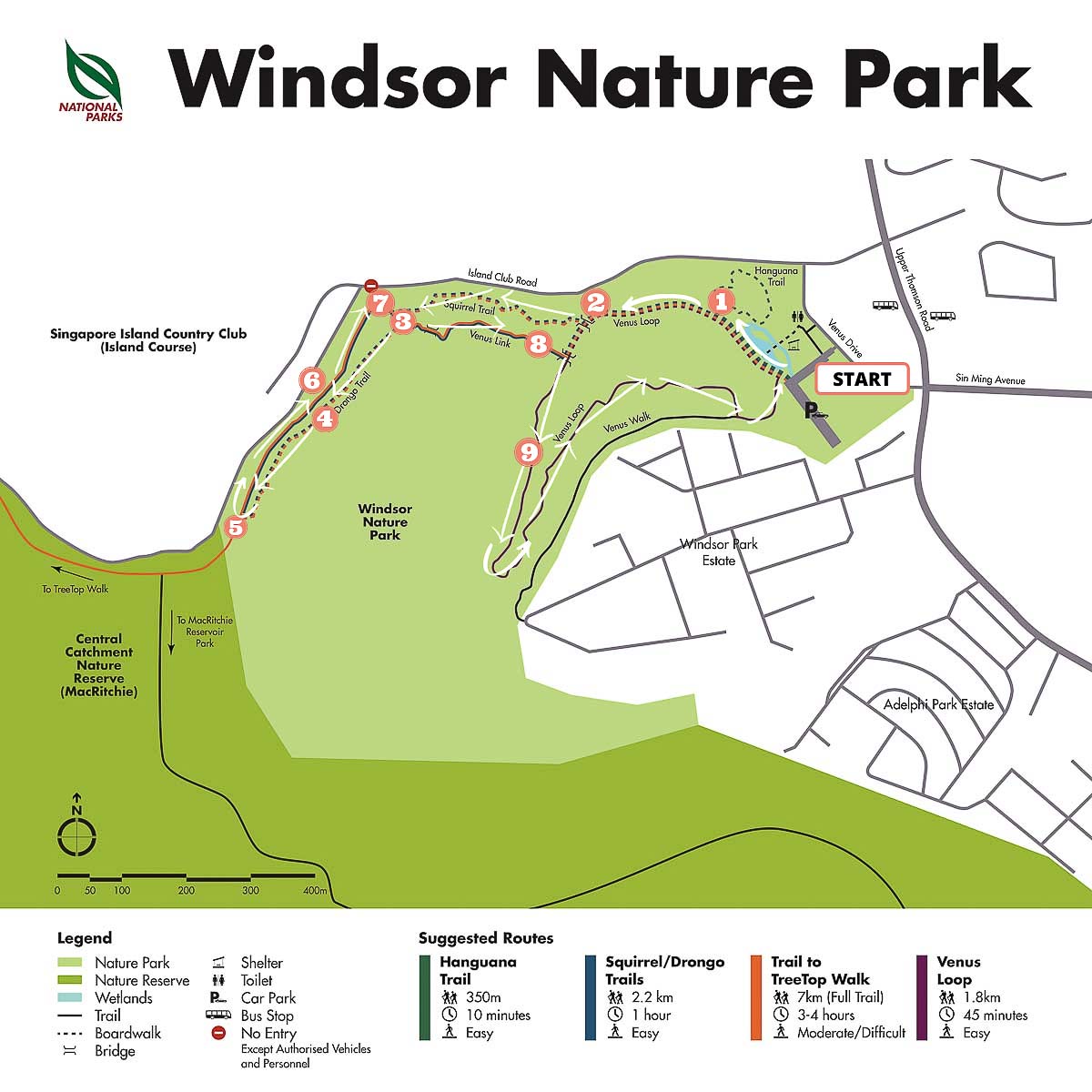 Photo credit: NParks
Total Distance: 4.4km
Total Duration: 2hrs
Difficulty: Easy
There is a popular trail that starts from Venus Drive Carpark, cutting through Windsor Nature Park and ending at the MacRitchie Treetop Walk. But since the Treetop Walk is closed for maintenance until the third quarter of 2021, here's an alternative that you can finish under two hours.
Starting at Venus Drive, take the Venus Loop (orange route) to the Hanguana Trail. Continue on to the Squirrel and Drongo Trail (dotted route) before making a loop back to the Venus Loop via Venus Link. You'll end up back at the same place you started! It's kind of like a figure-eight route, so you won't repeat any path.
1) Hanguana Trail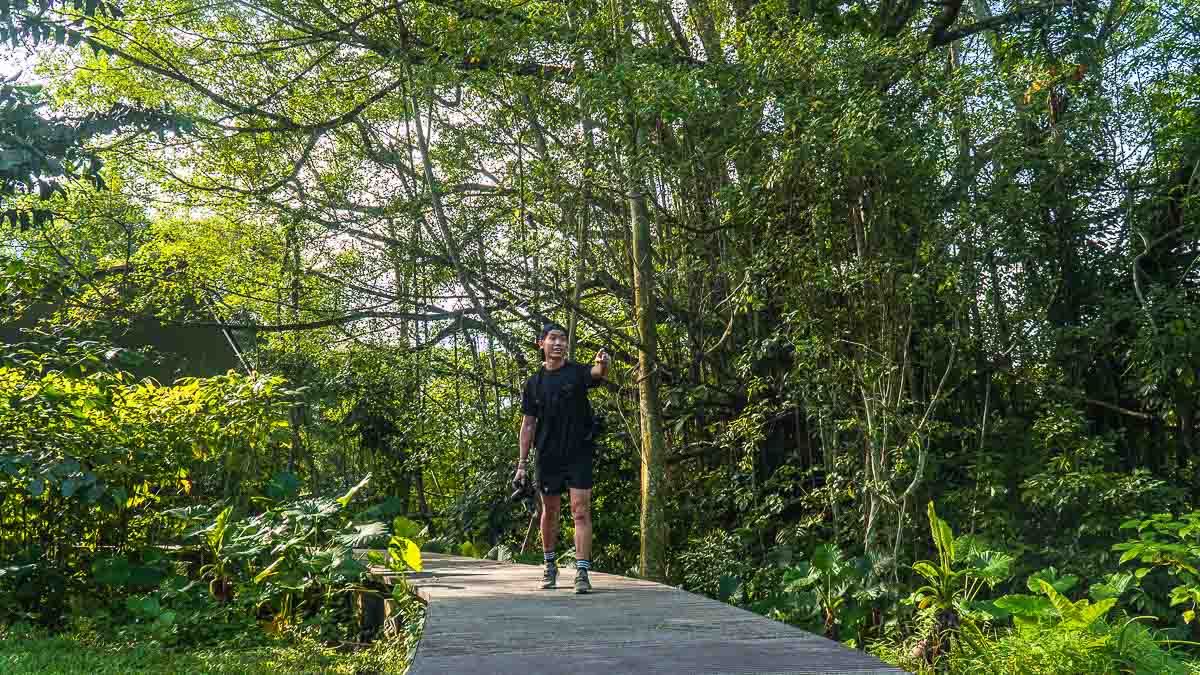 Distance: 350m
Duration: 10min
First up, the Hanguana Trail. It's the latest addition to the park, located near the entrance. The entire trail is made of boardwalk, so it's wheelchair-friendly and great for the older folks too. This short loop trail features over one hundred trees, comprising 10 native species!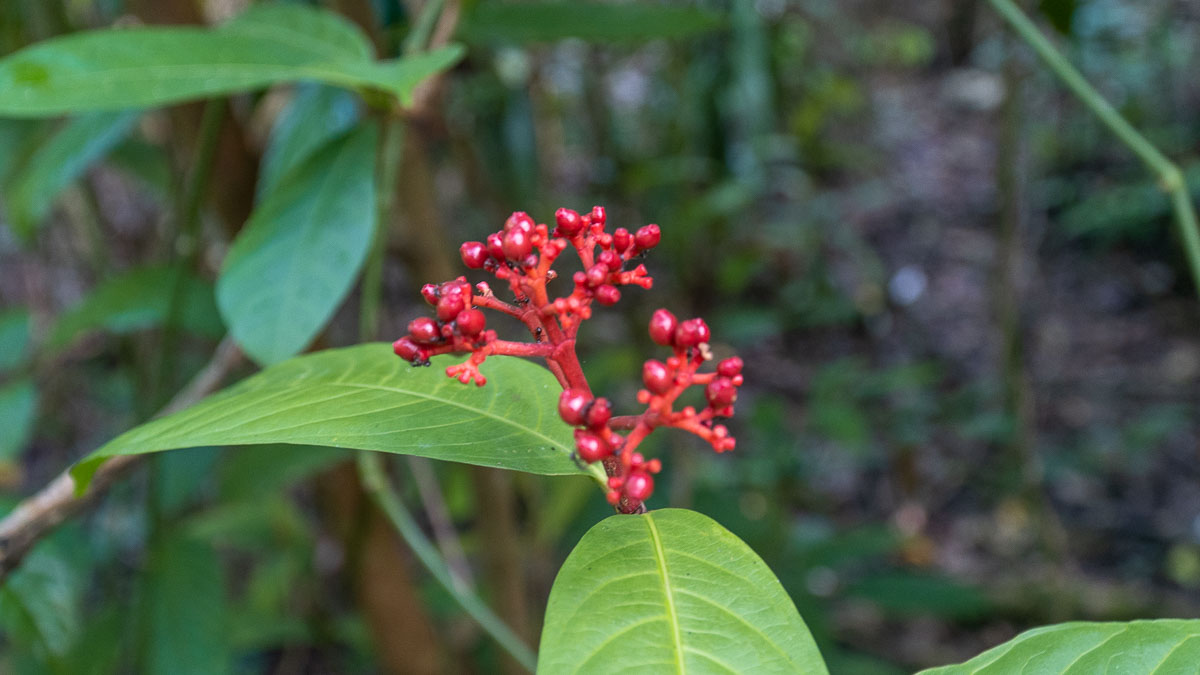 The trail was named after the Hanguana plant, as two species — the Hanguana rubinea and Hanguana neglecta — can be found along the trail. The Hanguana rubinea is bright red, but our lack of botany expertise means we can't confirm it's the one we spotted (pictured above).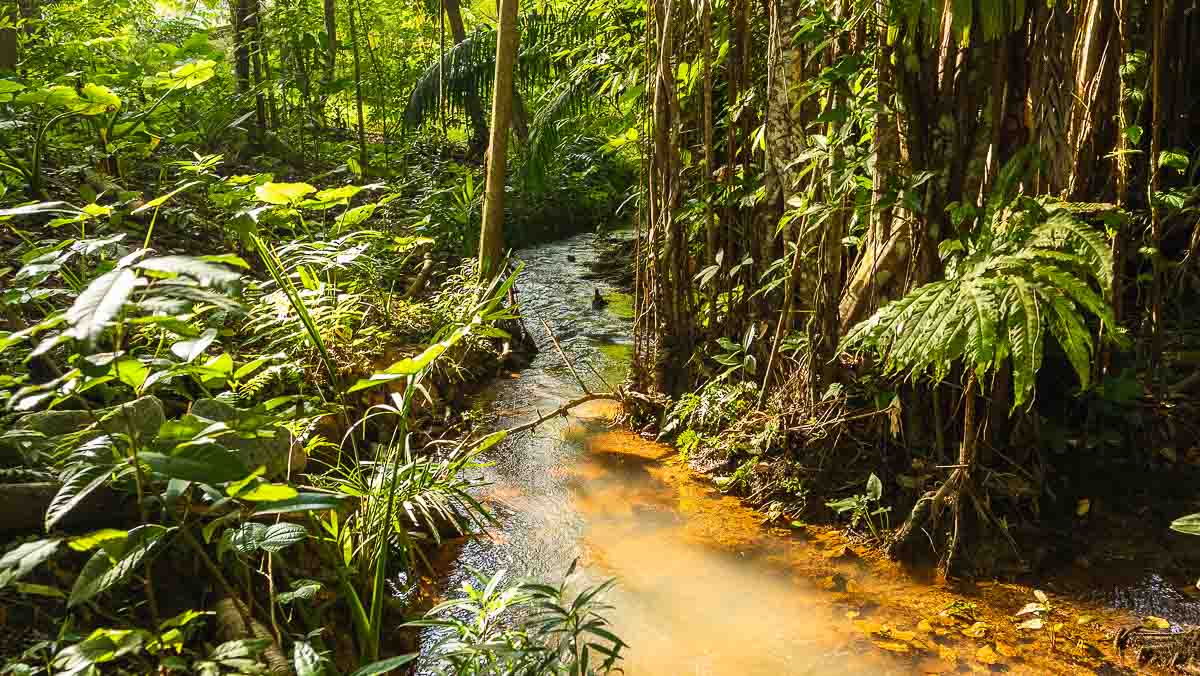 There's a fresh water stream along the stretch of the trail — pay attention and you'll spot monitor lizards or birds! We also passed a few signs warning visitors about wild boars, but (sadly) we didn't see any during our visit.
2) Squirrel and Drongo Trail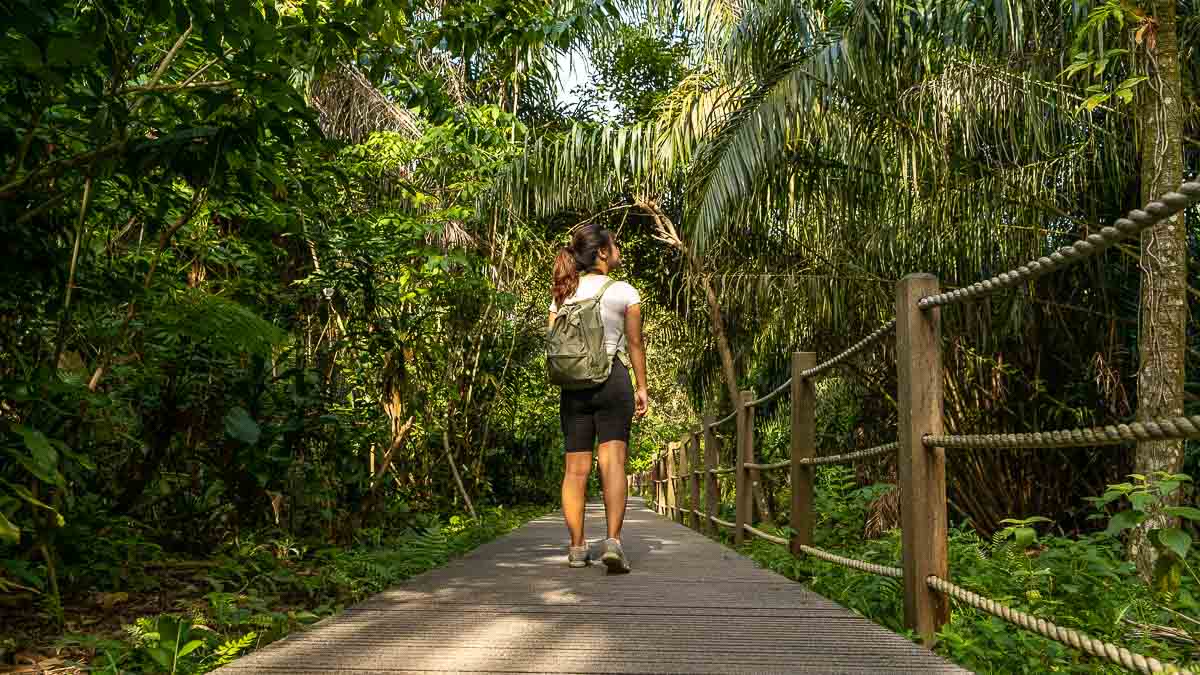 Distance: 2.2km
Duration: 1hr
After completing the Hanguana Trail, continue along the Venus Loop to reach the Squirrel and Drongo Trails.
Fun fact: Almost half of the 122 dragonfly species in Singapore can be found at Windsor Nature Park. That's because the combination of streams and marshes make it an ideal dragonfly habitat!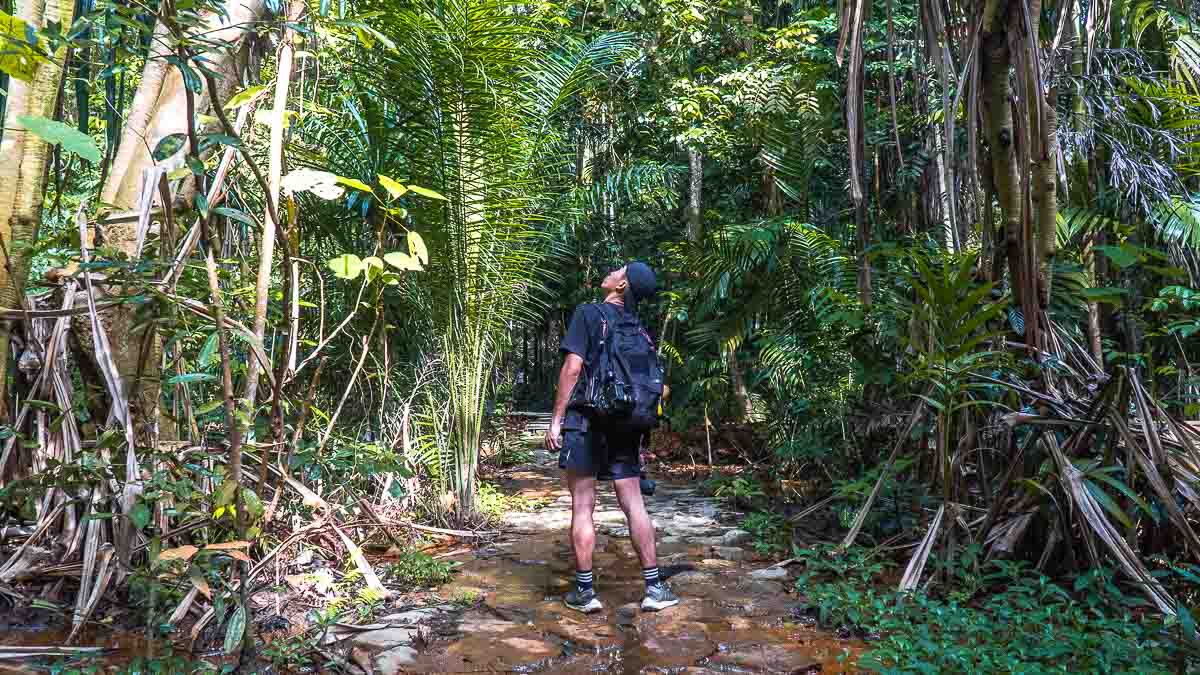 The Squirrel Trail is a mix of raised boardwalks and cobbled pathways crossing through a freshwater swamp habitat. As the name suggests, the highlight here is spotting playful squirrels leaping from tree to tree!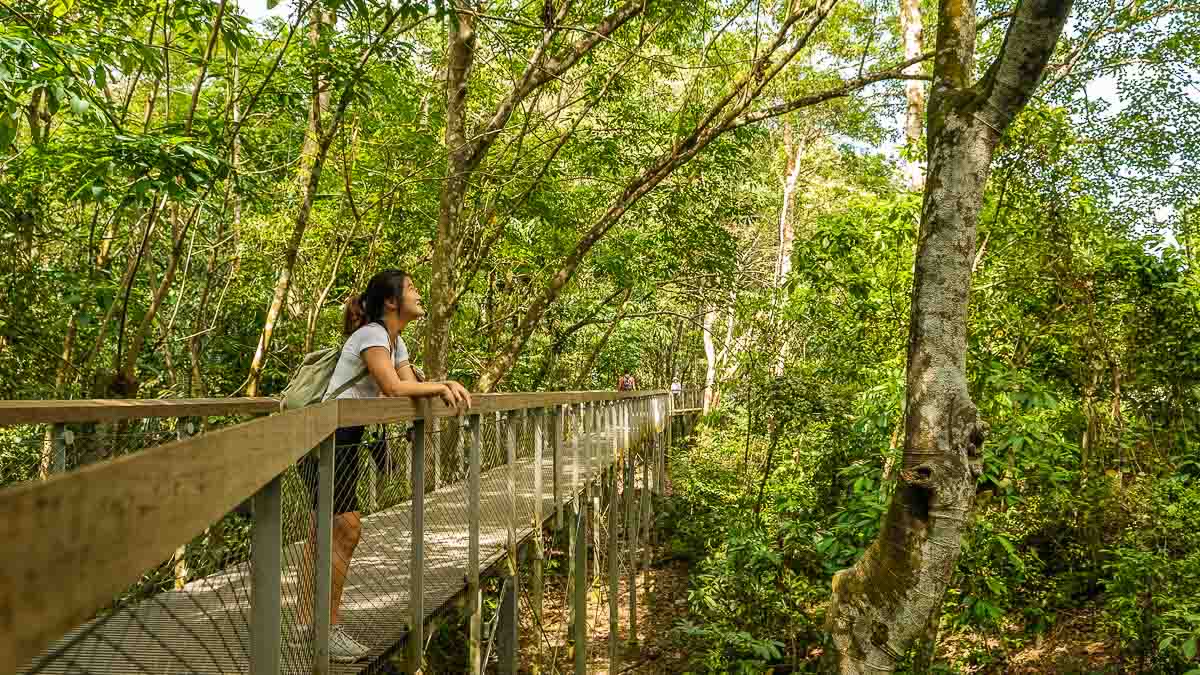 The Drongo Trail is probably the best part of Windsor Nature Park. It's a 150m long elevated walkway that allows visitors to view the forest at the sub-canopy level. The sub-canopy is made up of smaller trees that have adapted to live in the shade.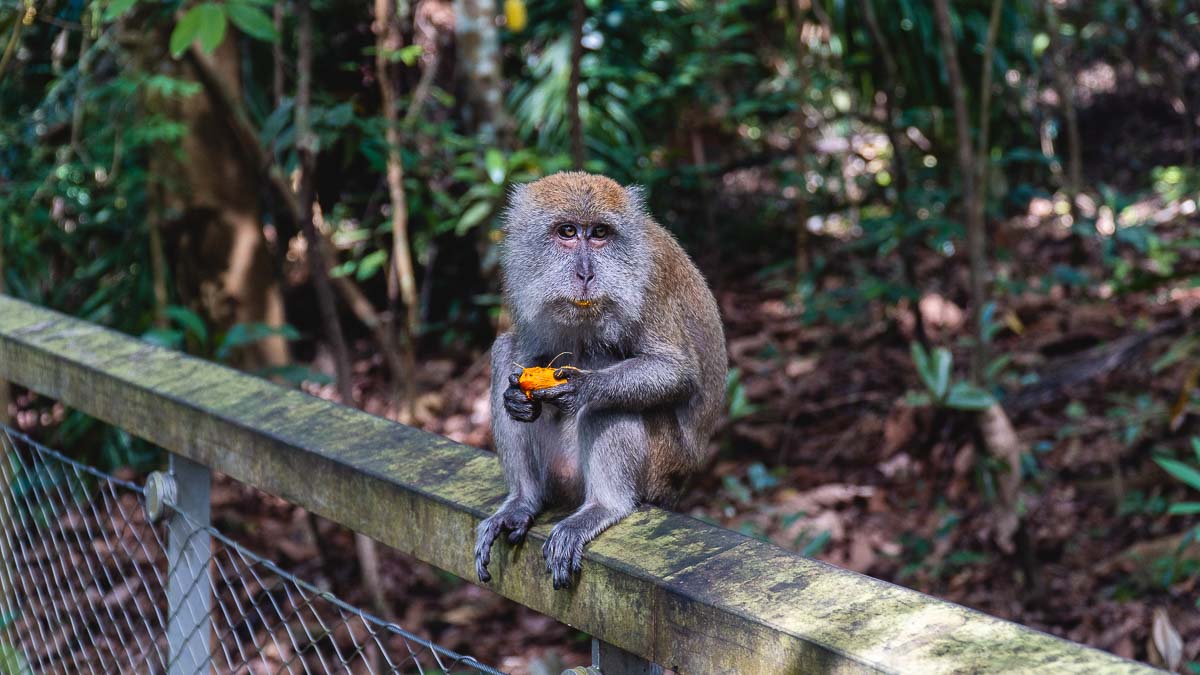 Here's a cute little fella enjoying his breakfast.
You'll find large groups of monkeys hanging at the railings — we spotted over 20! As long as you're not holding food, you're safe from their attention.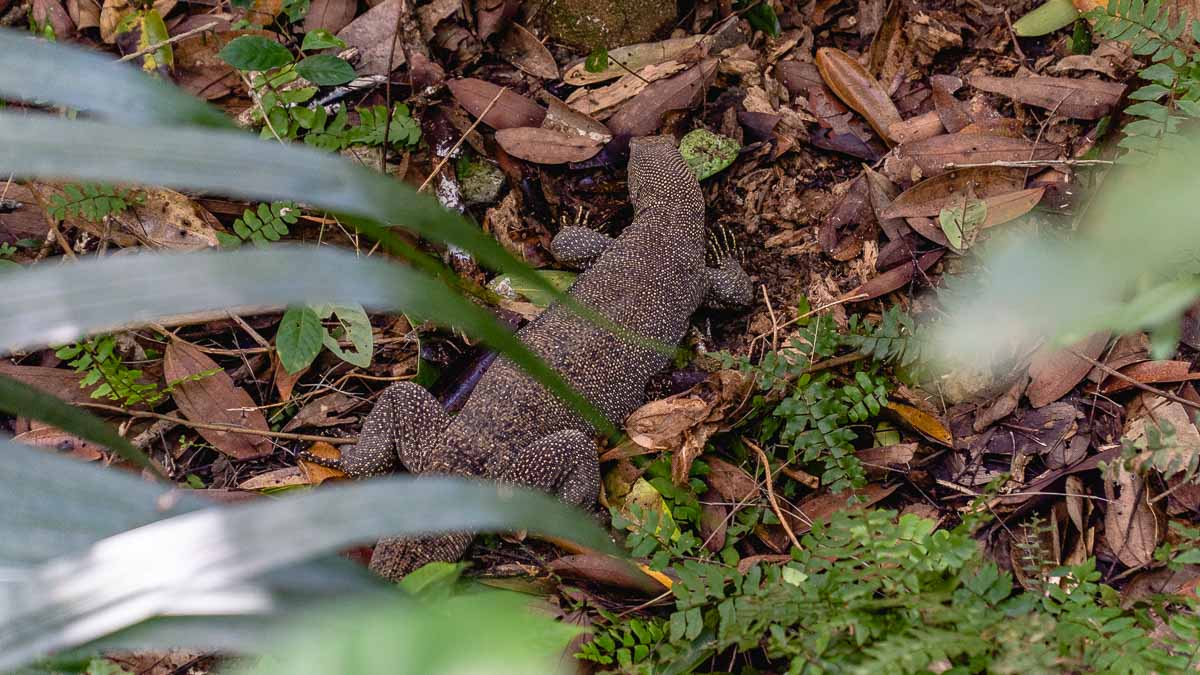 Keep an eye below too so you don't miss the animals on the forest floor! We spotted a massive monitor lizard camouflaged amongst the leaves.
At the end of the Drongo Trail, you'll reach a fork — left heads to the MacRitchie Treetop Walk, while right leads back to the Venus Link/Drongo Trail intersection. Take a right!
3) Venus Loop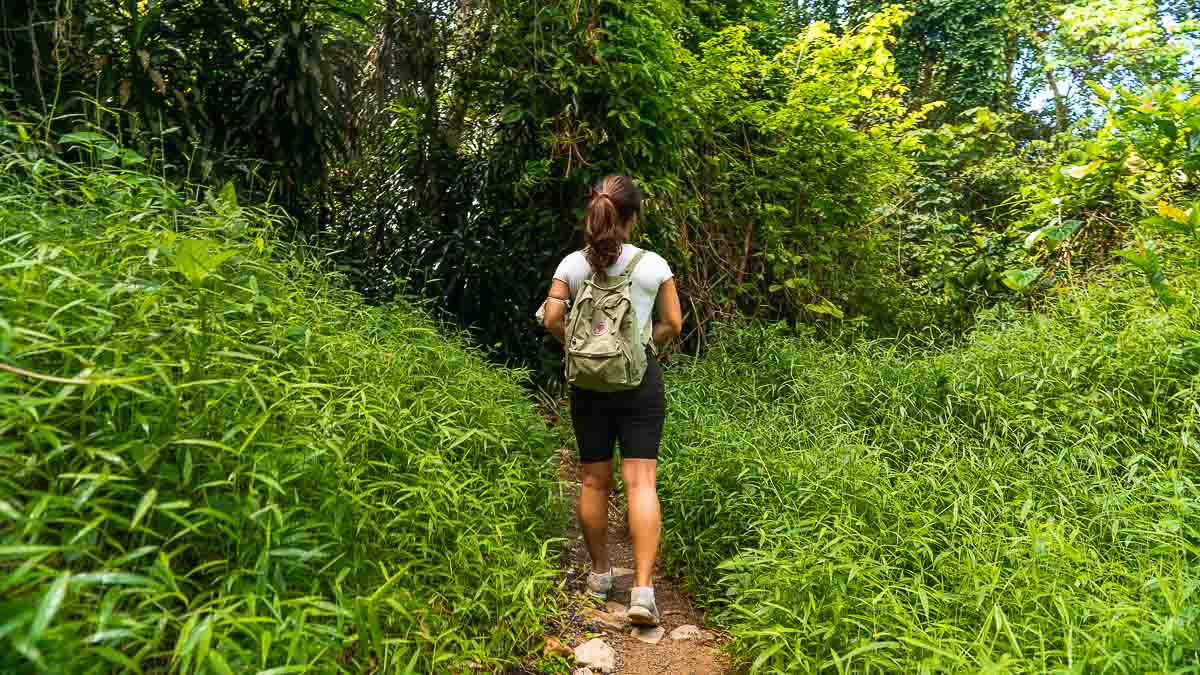 Distance: 1.8km
Duration: 45min
Out of the four trails, the Venus Loop is by far the most rugged. There aren't any boardwalks here, and the terrain is mostly narrow dirt paths, with a few asphalt slopes toward the end.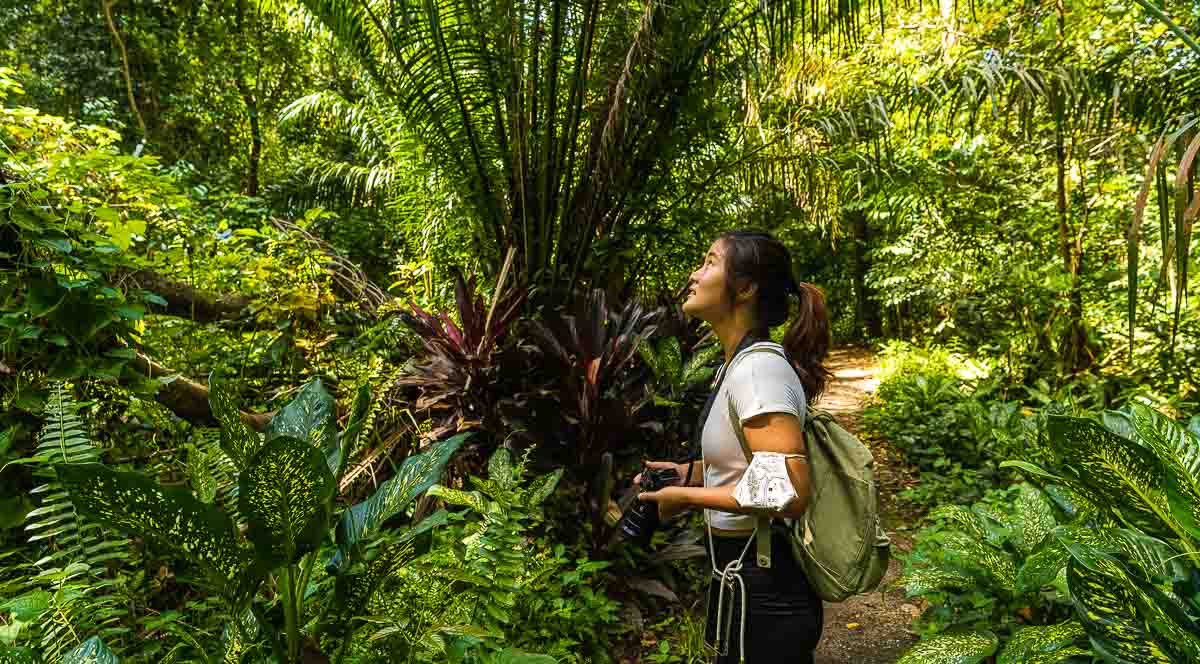 It was also the trail with the least people; we only passed four hikers while we were there! The route is pretty scenic, making a perfect backdrop for photos. This trail loops back to Venus Drive Carpark, where we started.
Hiking at Windsor Nature Park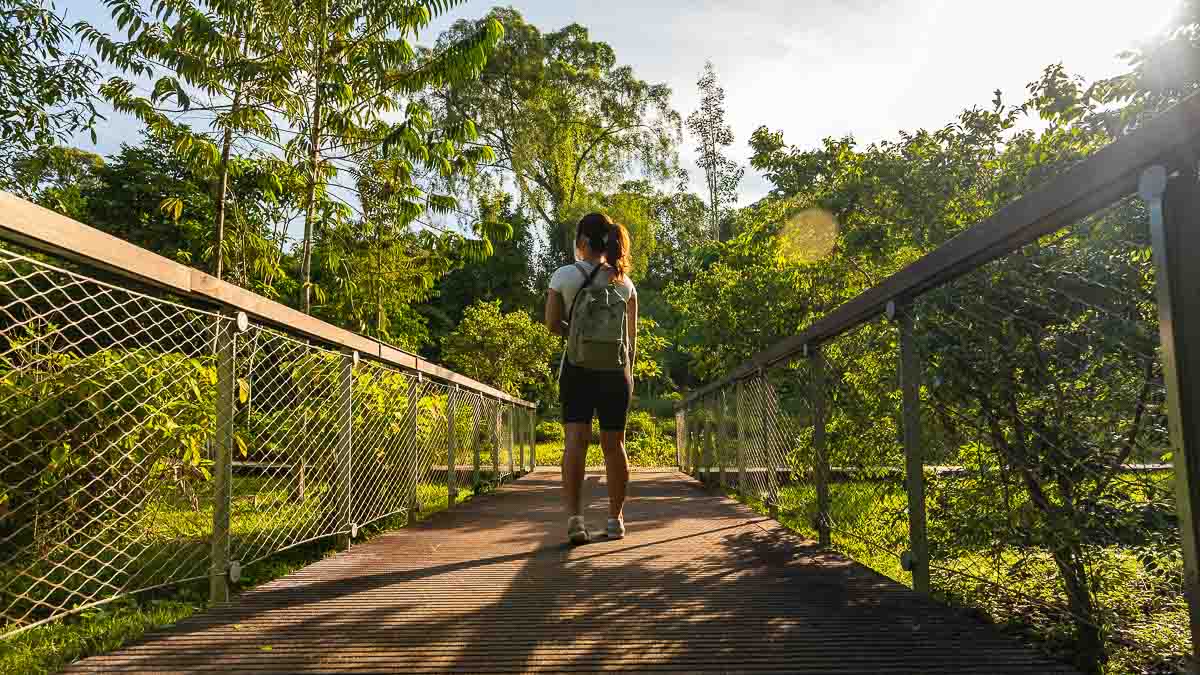 During my last visit to Windsor Nature Park, I made a beeline for MacRitchie Treetop Walk — like many others. This time, I took my time to explore this charming little park and noticed a lot of new things I previously overlooked, like the Drongo Trail and Venus Loop!
Fair warning, the sandflies here are brutal — I deeply regret wearing shorts. We were also standing still a lot for photos, making us an easy target. Wear long pants and re-apply insect repellent frequently to avoid suffering a similar fate!
Looking to discover more nature spots in Singapore? Here are more unique nature spots worth exploring:
– Dairy Farm Nature Park — Singapore's most Immersive Forest Trek
– Chestnut Nature Park — Wildlife Haven For Birders And Bikers
– Clementi Forest – A Secret Route Off the Green Corridor
Did you spot any cool animals at Windsor Nature Park? Share with us in the comments!
---