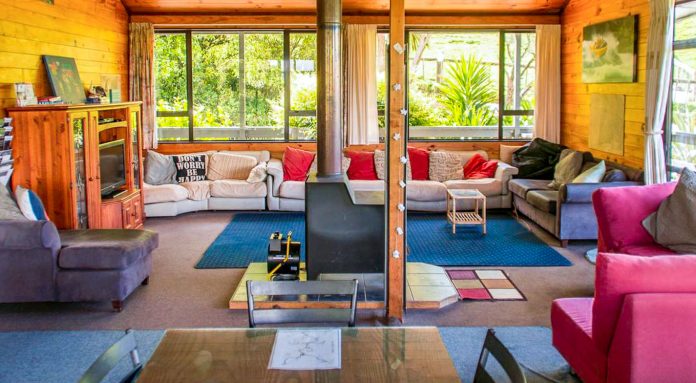 New Zealand can be pricey, but there's no need to sleep in the car to save costs — check yourself into these cheap NZ accommodation options for under S$40/night instead!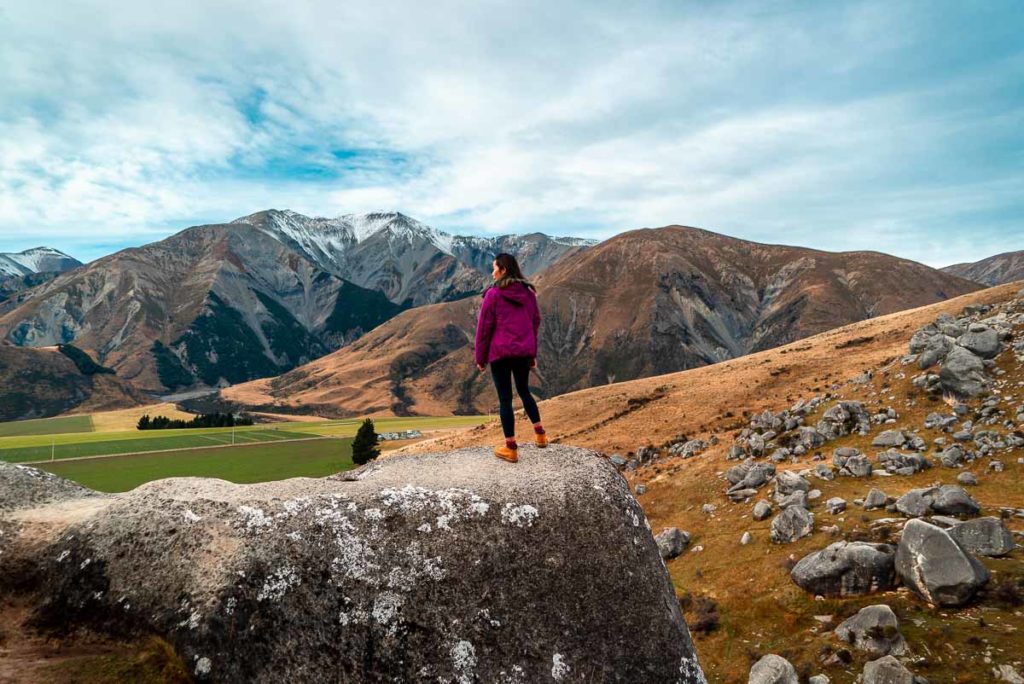 With endless mountain ranges, deep flowing fjords and lush rolling valleys, it's no secret that New Zealand is one of the most beautiful countries on Earth. But it's also no secret that the land of Middle Earth ain't cheap. A meal out can easily burn a S$25 hole in your pocket — two meals, and that's one blue Yusof Ishak note gone. 💸
But after spending two solid weeks in this wondrous country, I can confidently say you don't need to "sell your butt" for a grand NZ adventure. In fact, we covered both islands on a reasonable S$2.5k budget. Not once did we sacrifice epic experiences or comfort.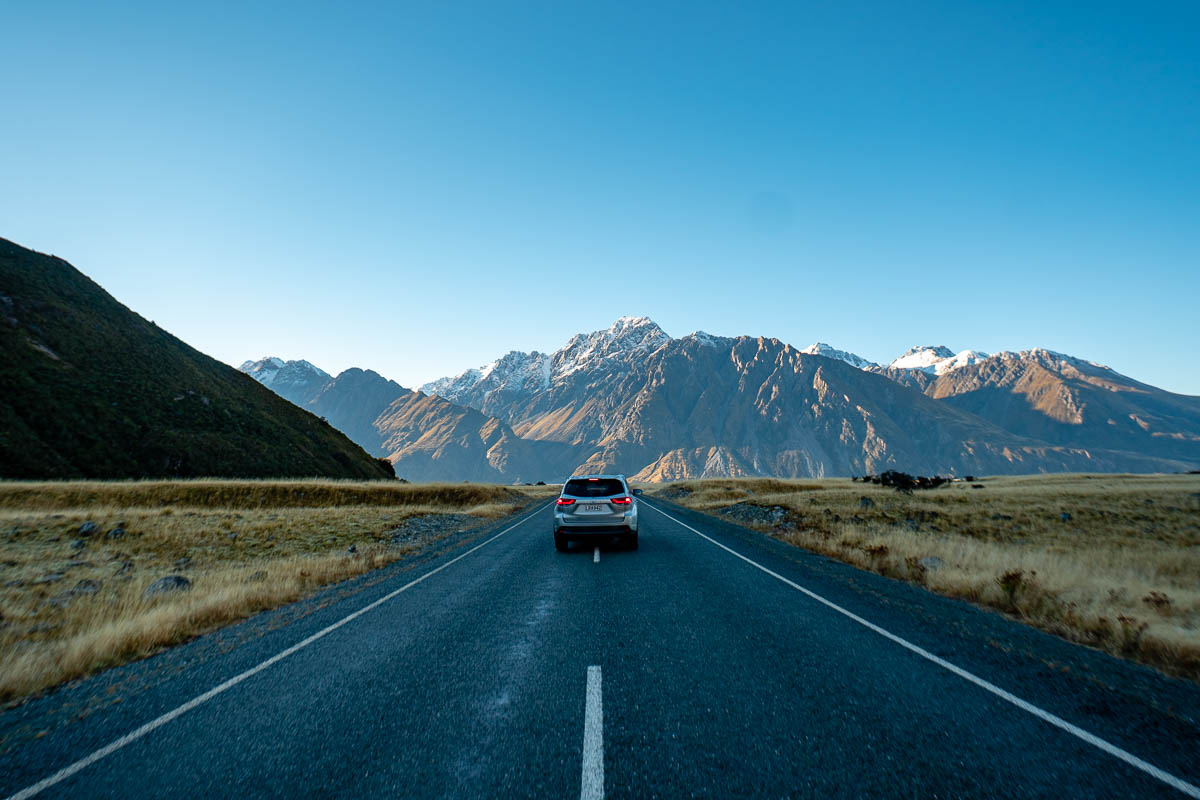 Not one night did we sleep in our car either. Bet.
During our time there, we dug up a list of cosy New Zealand accommodation options that cost under S$40/night. Most are hostels, and some have perks like free breakfasts or thermal pools.
But let's say you're thinking of living the luxe life — we've also added a bonus section of accommodation with experiences so priceless, they're worth the hefty prices!
Before you dive into where to stay, check flights to New Zealand below. 👇 Every adventure begins with a single click!
If you can't see the widget above, check flights from Singapore to New Zealand here!
South Island
Queenstown Accommodation 
YHA Queenstown Lakefront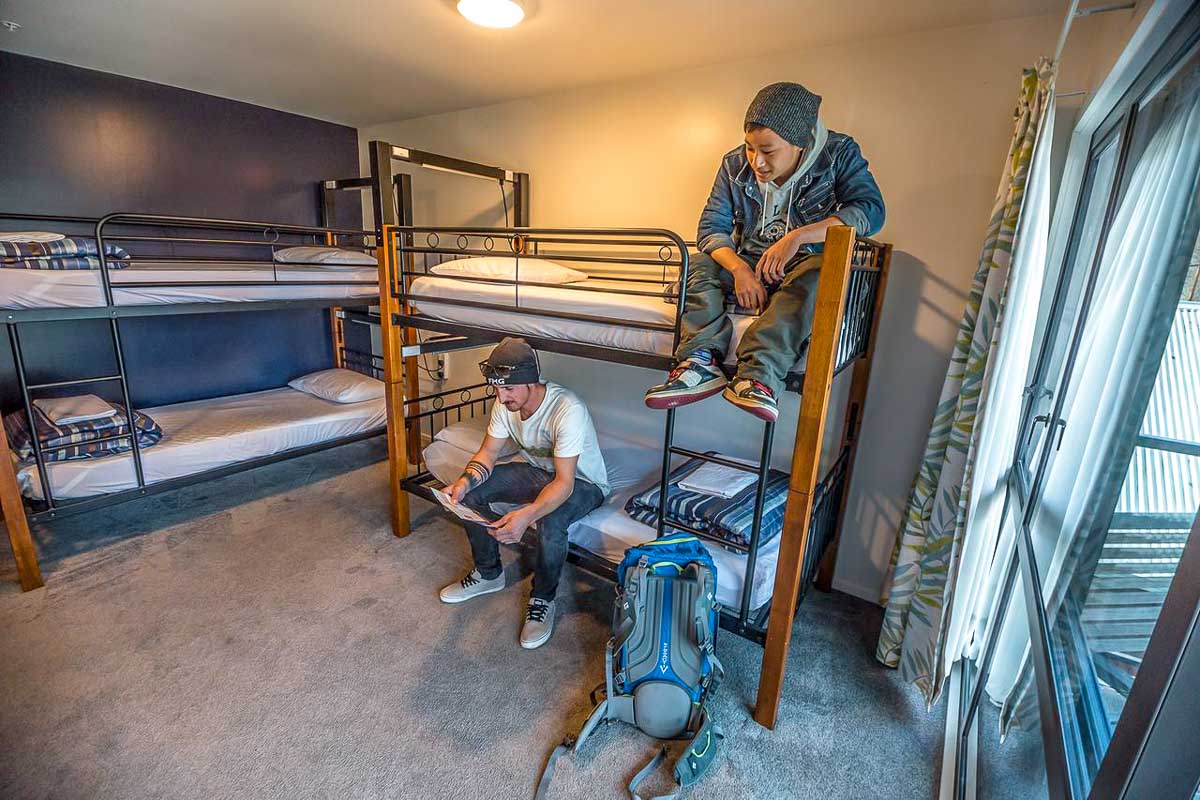 Photo credit: Booking.com
This one's for the nature lovers! YHA Queenstown Lakefront sits beside the stunning Lake Wakatipu, offering an unparalleled view of the Remarkables mountain ranges behind. Inside, its spacious dorm rooms are perfect for chilling out.
Cost: From ~S$25
Adventure Q2 Hostel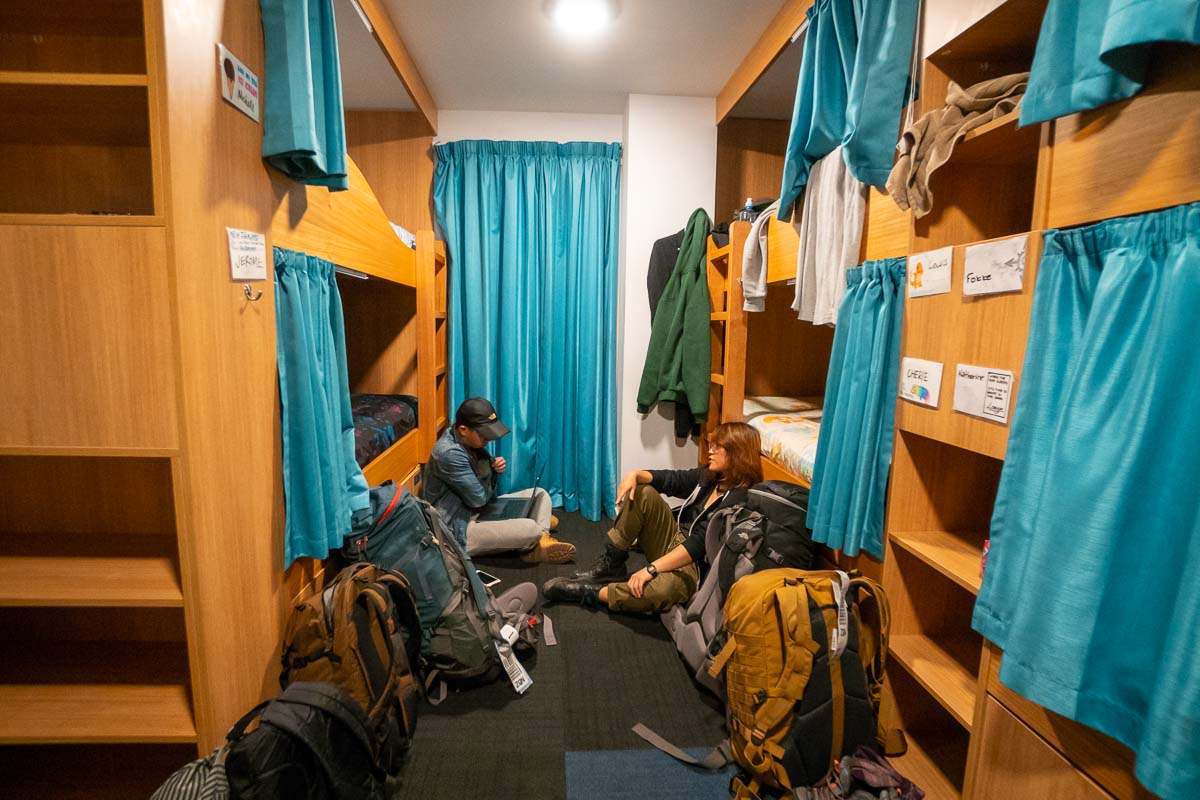 Located in the heart of Queenstown, the Adventure Q2 Hostel was (hands down!) one of our favourites. It's the ideal place to stay if you're looking to make friends. The hostel buzzes with exciting social events like movie nights or pub crawls.
AQ2 also goes the extra mile by providing basic cooking ingredients, free bike rentals, and even free GoPro rentals to capture all your adrenaline-pumping activities!
Cost: From ~S$35 in a six-bed dorm
Christchurch Accommodation 
Jailhouse Accommodation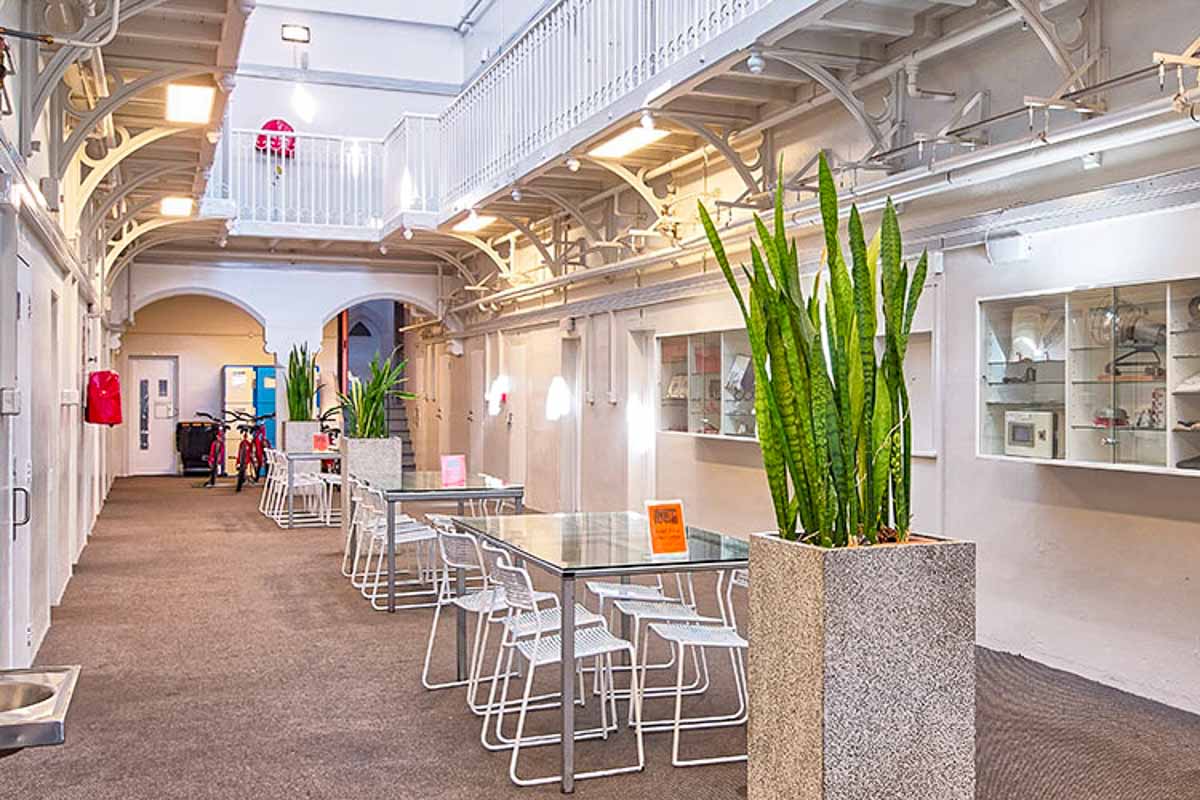 Photo credit: Jail.co.nz
Newsflash: This is no gimmick! The Jailhouse Accommodation served as an actual prison from 1874 to 1999. It was converted into a stylish backpackers' hostel in 2006.
Today, the Jailhouse is one of NZ's top-rated hostels. Travellers are treated to an unusual place to stay with free WiFi, comfy beds, and loads of fascinating history. Who knew going to jail could be so… exciting?
Cost: From ~S$25
Around the World Backpackers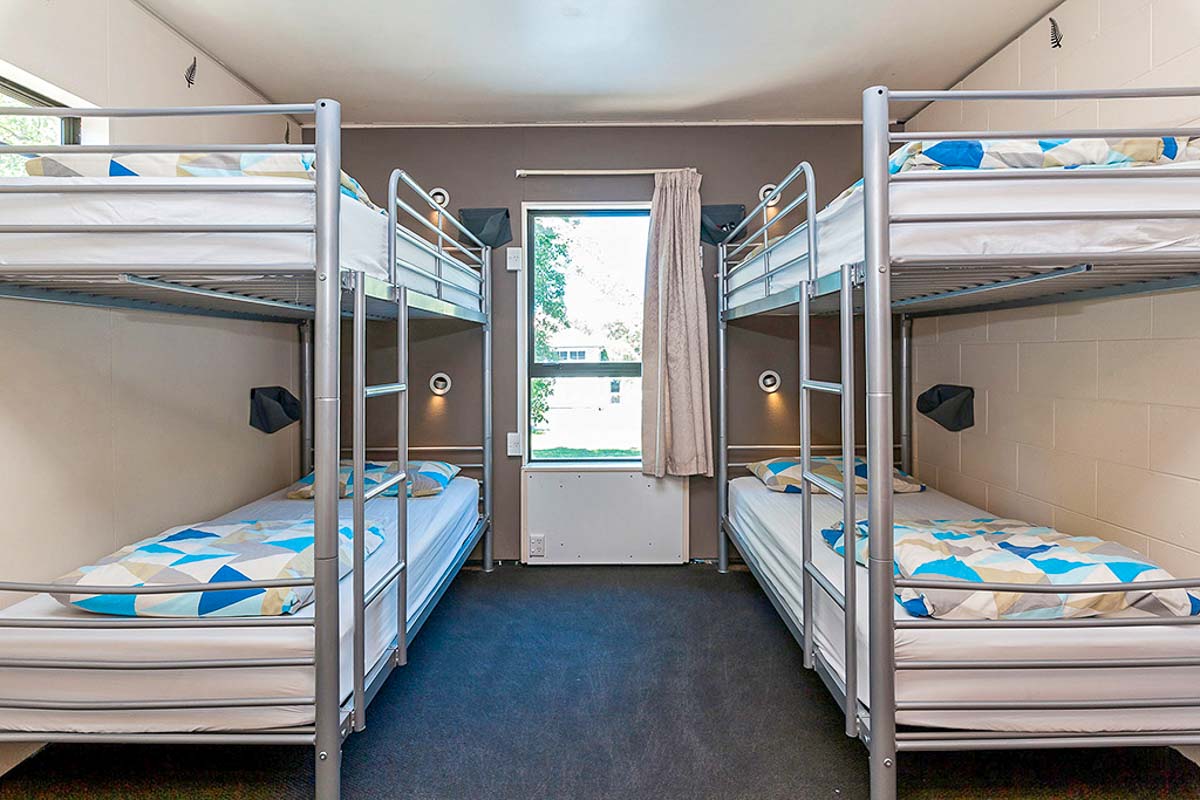 Photo credit: Booking.com
A sanctuary from large and loud hostels, Around the World Backpackers only carries four-bed dorm rooms. It's perfect if you're travelling in a group of that size, but don't worry if you aren't. The snugness of the hostel makes it easy to meet other travellers!
Cost: From ~S$26
Milford Sound Accommodation
Milford Sound Lodge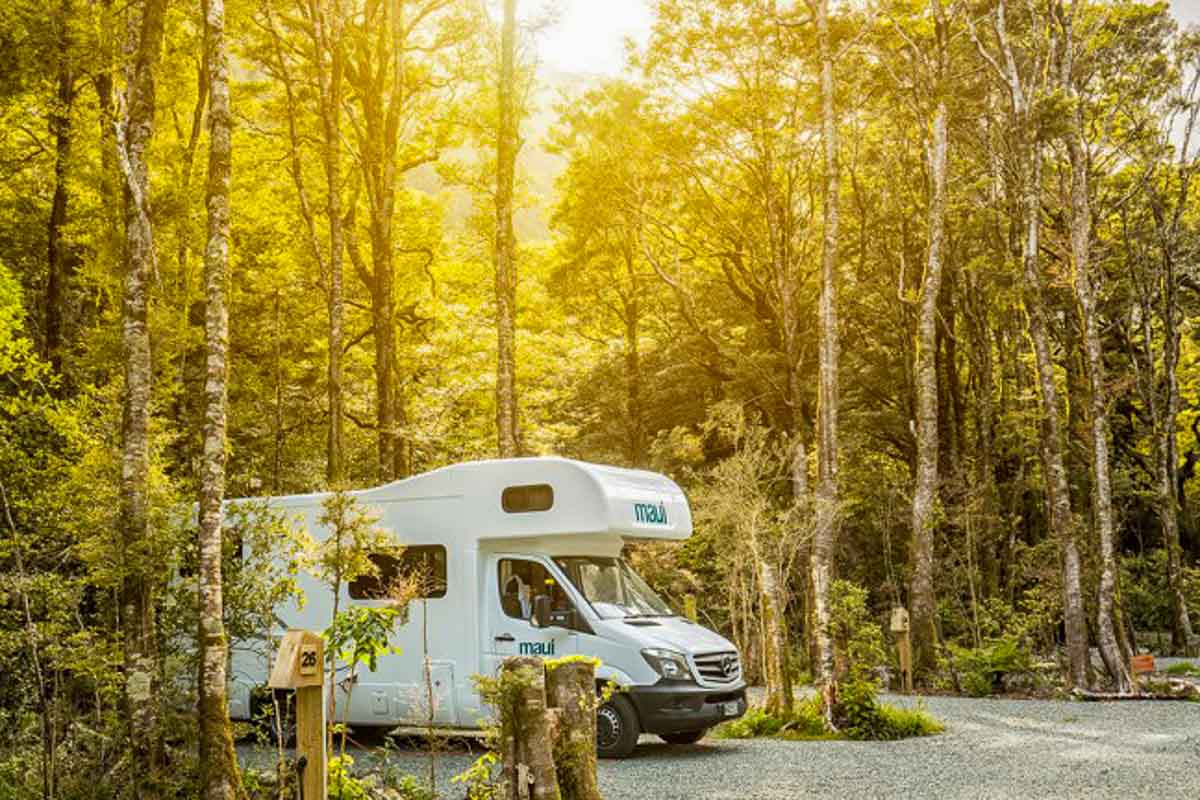 Photo credit: Milfordlodge.com
Milford Sound is a mystical natural wonder. Its remote location protects its beauty, but is also an issue for broke travellers. Milford Sound Lodge is the only accommodation in the area, and it doesn't have a backpackers' dorm.
However, you're in luck if you're planning to travel in a campervan! Milford Sound Lodge has a campervan park, the most budget option. Anyone staying there can make use of its fully-equipped kitchen, lounge, and bathrooms.
Cost: NZ$35/person
Te Anau Lakefront Backpackers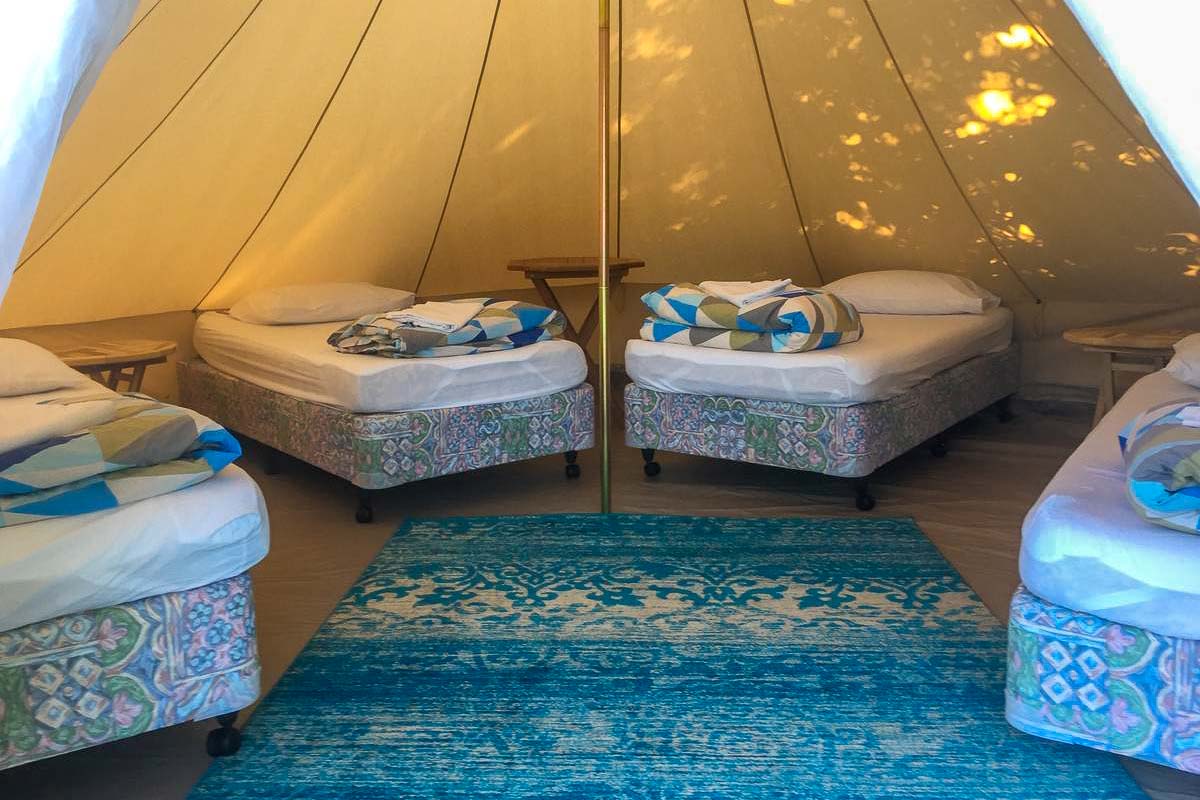 Photo credit: Booking.com
For those without a campervan, the next best alternative is to stay at Te Anau Lakefront Backpackers. The accommodation is a two-hour drive from Milford Sound.
The hostel offers typical dorm rooms to stay in. However, die-hard adventurers can opt to glamp in giant teepee tents instead. No sleeping bags required — mattresses and duvets are provided so you won't freeze overnight!
Cost: From ~S$28.5
Read also: New Zealand Budget Guide — 2 Weeks Under S$2,500 in North And South Island
Mt Cook Accommodation 
YHA Aoraki Mt Cook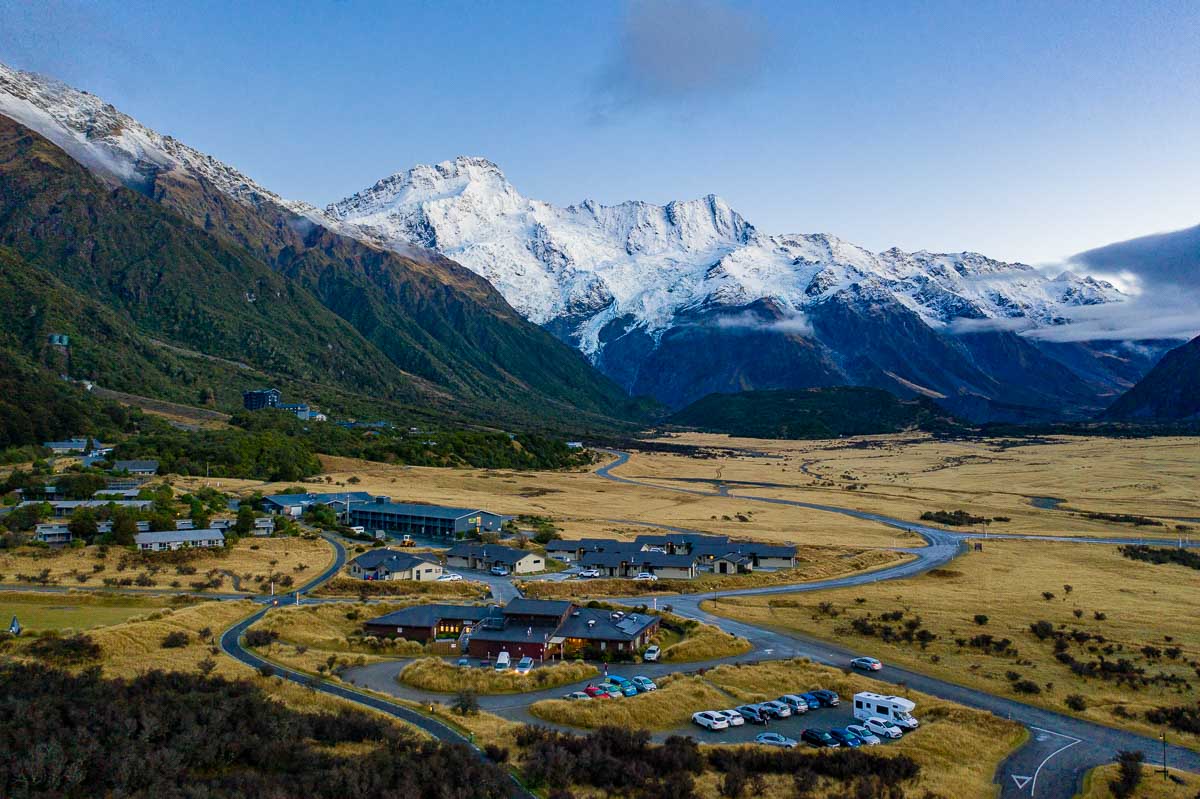 I can't recommend this place enough! YHA Mt Cook is a homely alpine lodge that's smack in the heart of Mt Cook National park. Its location ensures phenomenal views all year round, enough to make anyone want to live there.
Besides comfy beds and huge lockers, the rustic accommodation also provides thoughtful facilities. These include a drying room for wet coats and boots, a sauna room, and a glorious fireplace. 🔥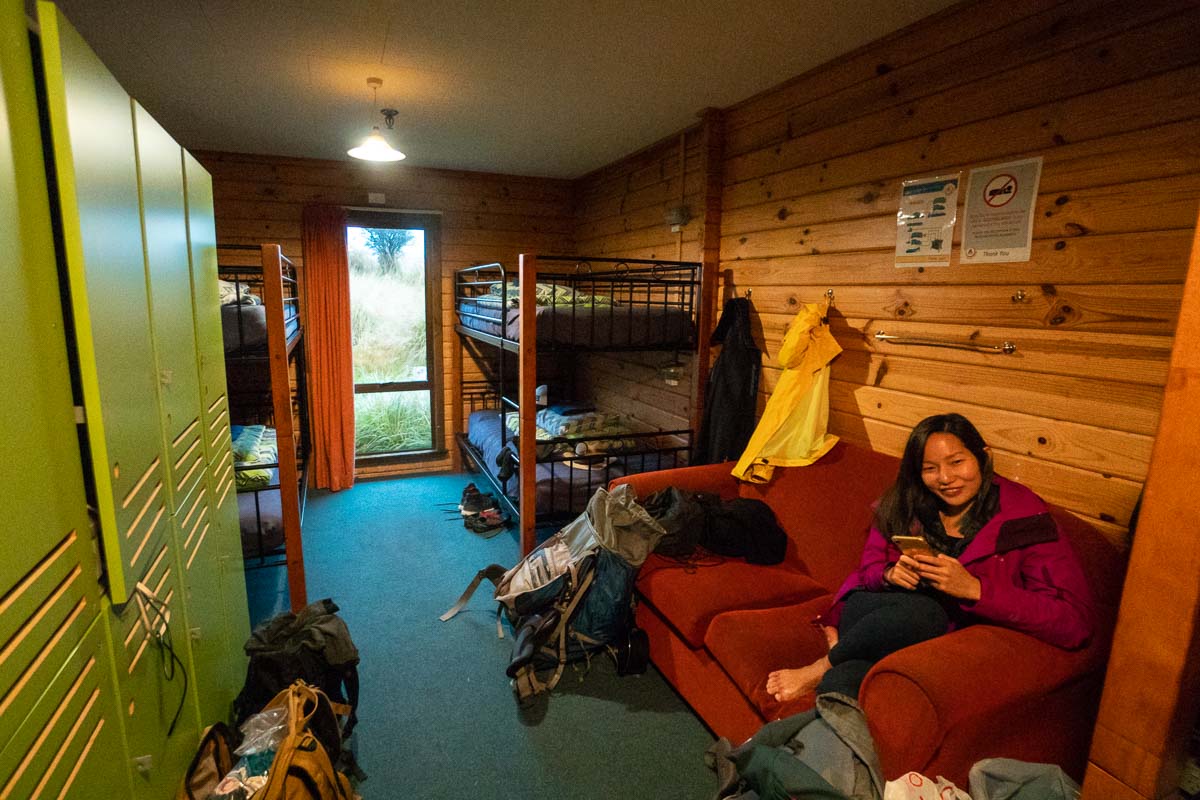 Cost: From ~S$36
Mt Cook Lodge and Motels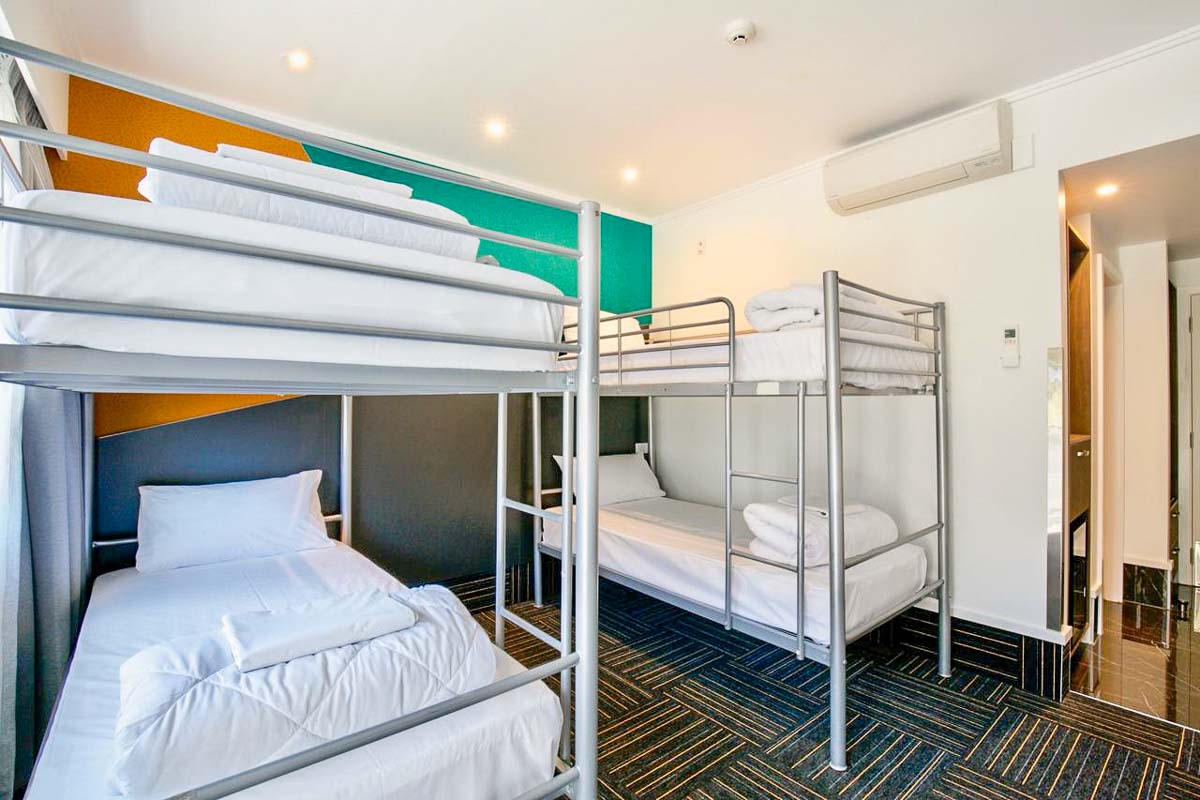 Photo credit: Booking.com
Down the road from YHA Mt Cook, Mt Cook Lodge and Motels is a good budget alternative. Overall, its dorm rooms are rather basic. However, there are two unbeatable highlights: An ensuite toilet, and jaw-dropping mountain views right outside the window!
Cost: From ~S$37
Lake Tekapo Accommodation 
YHA Lake Tekapo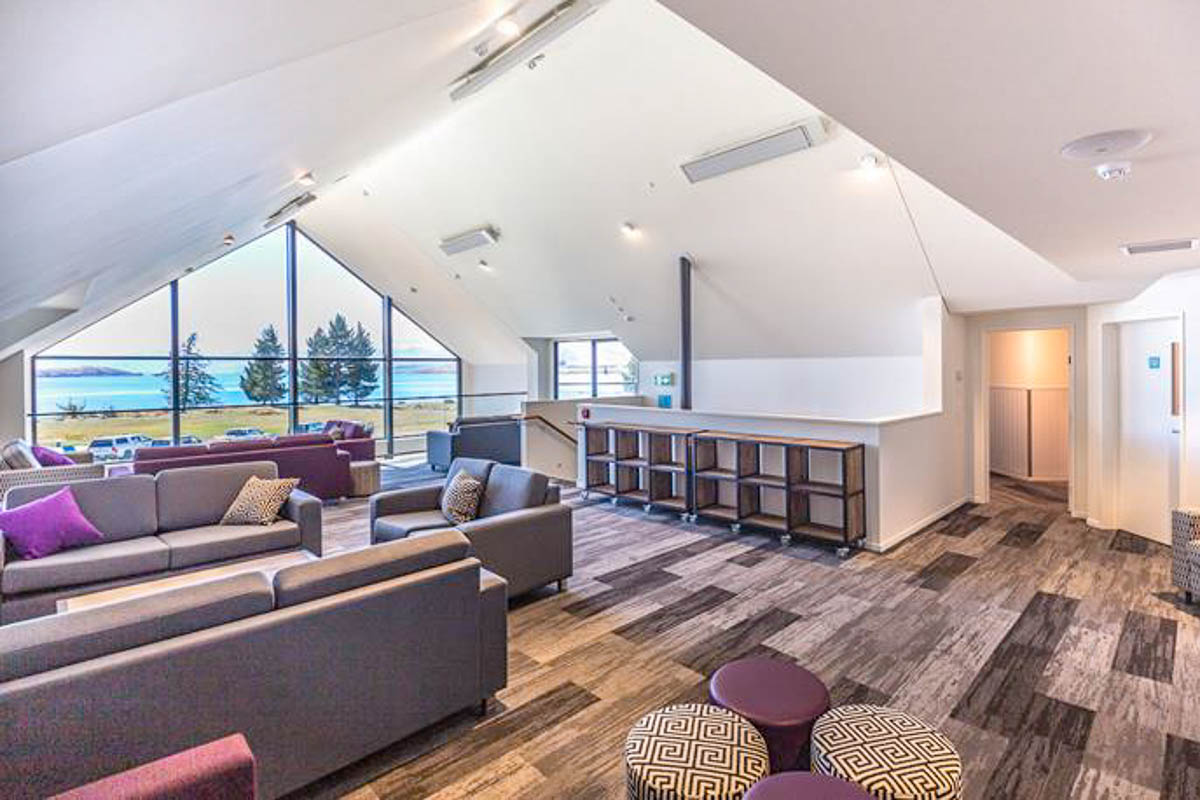 Photo credit: Yha.co.nz
Modern and elegant, YHA Lake Tekapo can rival a high-end hotel with good reasons. The hostel's facilities are spanking new. The rooms are cosy with warm and inviting beds. And the hostel is conveniently located between Tekapo town and the lake, so your grocery runs are now complete with incredible views!
Cost: From ~S$34
Lakefront Lodge Backpackers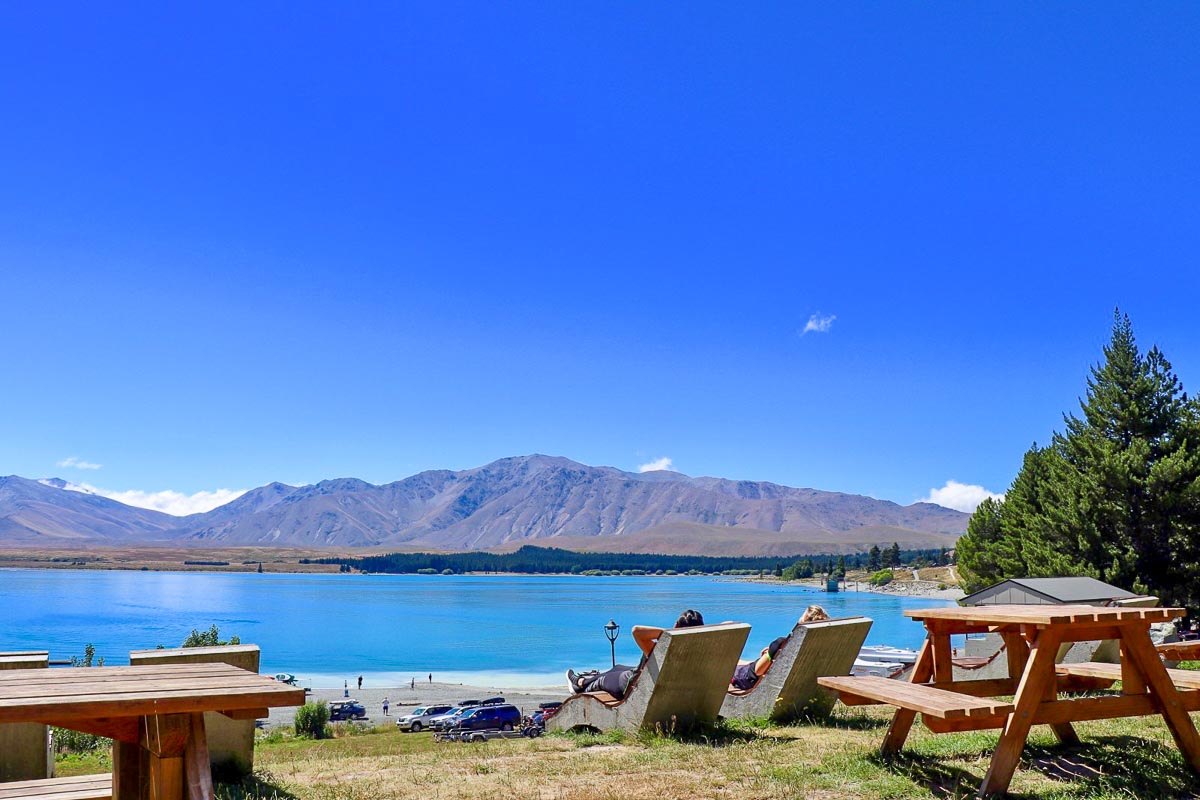 Photo credit: Laketekapo-accommodation.co.nz
Simple and stylish, Lakefront Lodge Backpackers caters to guests on a variety of budgets. Broke travellers can either stay in a comfortable dorm room, or live it up and glamp in the hostel's fancy tents.
Unfortunately, there's no free WiFi here. But you can take this as an opportunity to disconnect and enjoy nature fully. If you'd like a little more entertainment, look out for feline residents Velveteen and Hannibal!
Cost: From ~S$35
Franz Josef Accommodation 
Glow Worm Accommodation (S$32)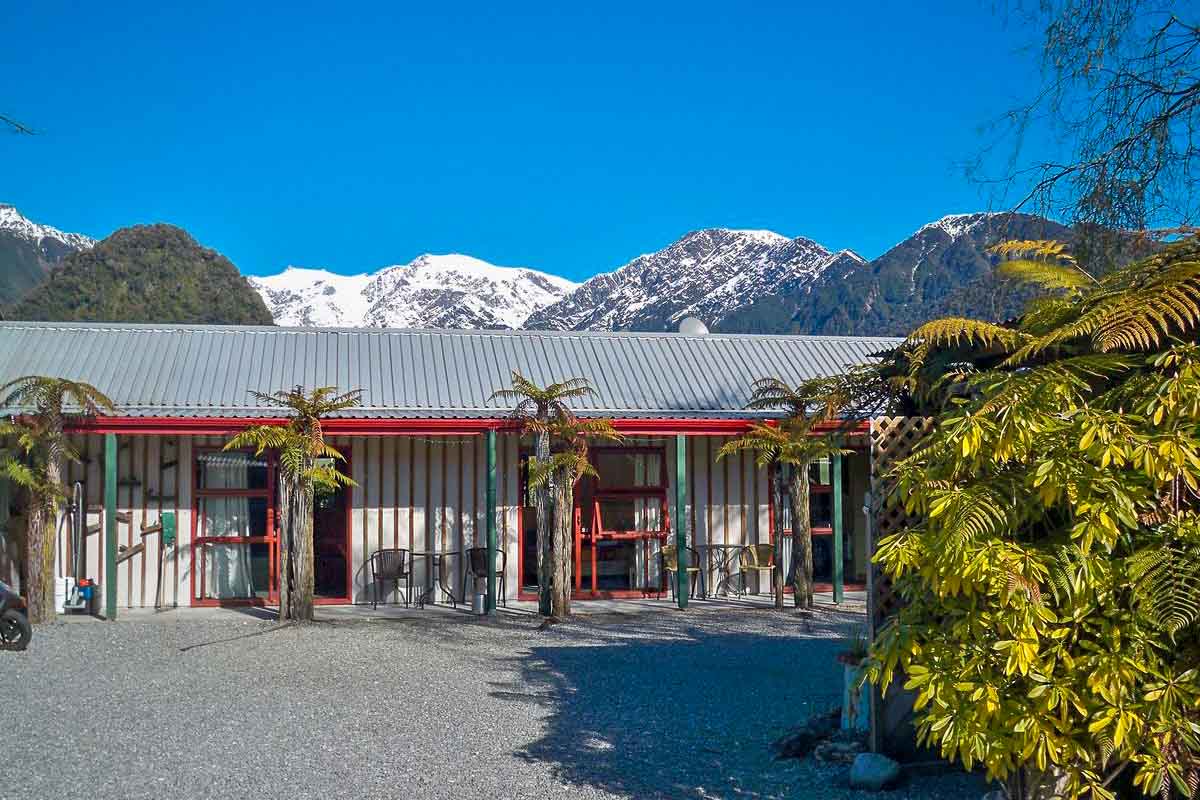 Photo credit: Booking.com
Glow Worm Accommodation may not be the swankiest hostel around, but it certainly is great value-for-money.
For less than S$35 a night, you get a bunch of free things that'll make any broke traveller cheer. This includes free unlimited WiFi, free use of their spa pool, free breakfasts, free vegetable soup, and free popcorn too!
Cost: From S$32
YHA Franz Josef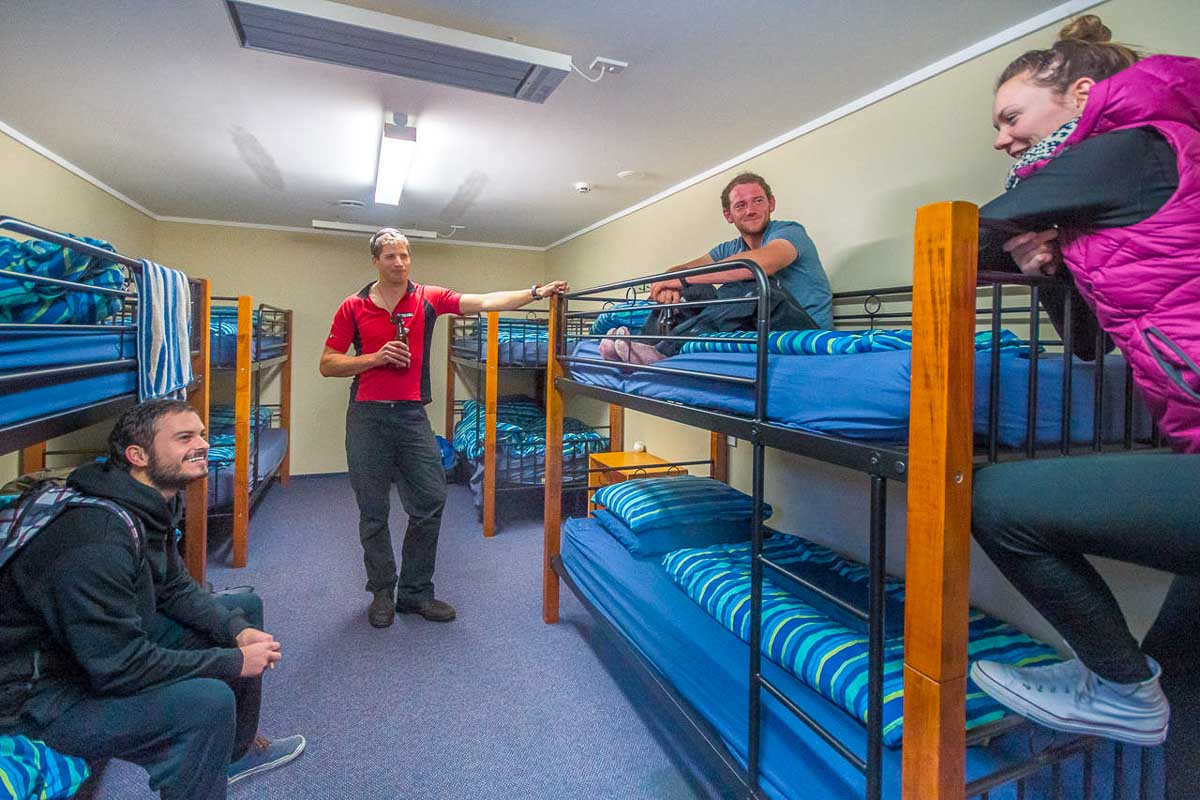 Photo credit: Booking.com
YHA Franz Josef is like most hostels. It's got facilities like a wide lounge area, a pool table, and a fully-equipped kitchen. But what makes travellers gun for this place is its sauna room. Trust me — after a long and hard day of hiking across ice, that's the first place you want to go to simmer down!
Cost: From ~S$34
(Almost) Free Accommodation 
Freedom Camping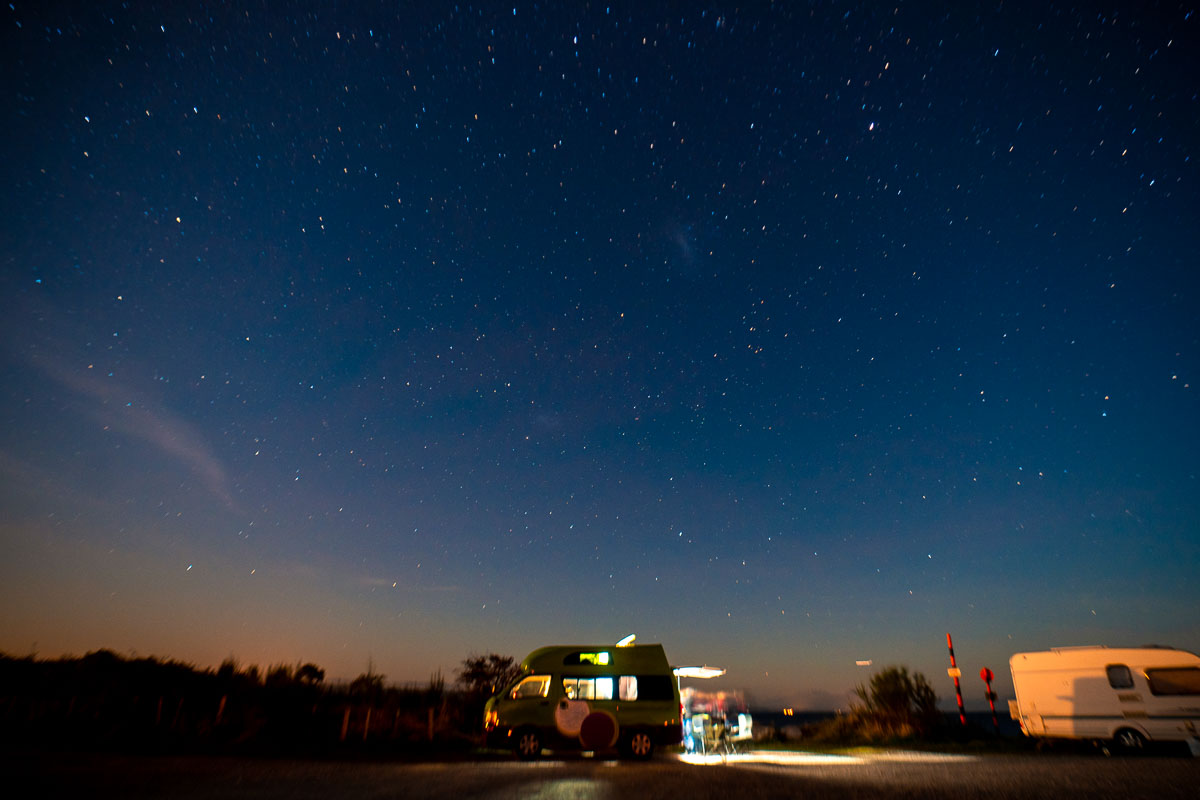 We freedom camped by Lake Taupo in the North Island, and slept under a sky full of stars.
Believe us, travelling in a campervan has plenty of perks! On top of experiencing the nomadic #VanLife, you can save on New Zealand accommodation by freedom camping.
There are several freedom camping sites in NZ. Some spots have facilities like drop toilets or showers, while others are plain, barren lots. We recommend downloading apps like Campermate or Rankers to find them.
Keen to find out more? Check out our North Island campervan experience!
DoC Campsites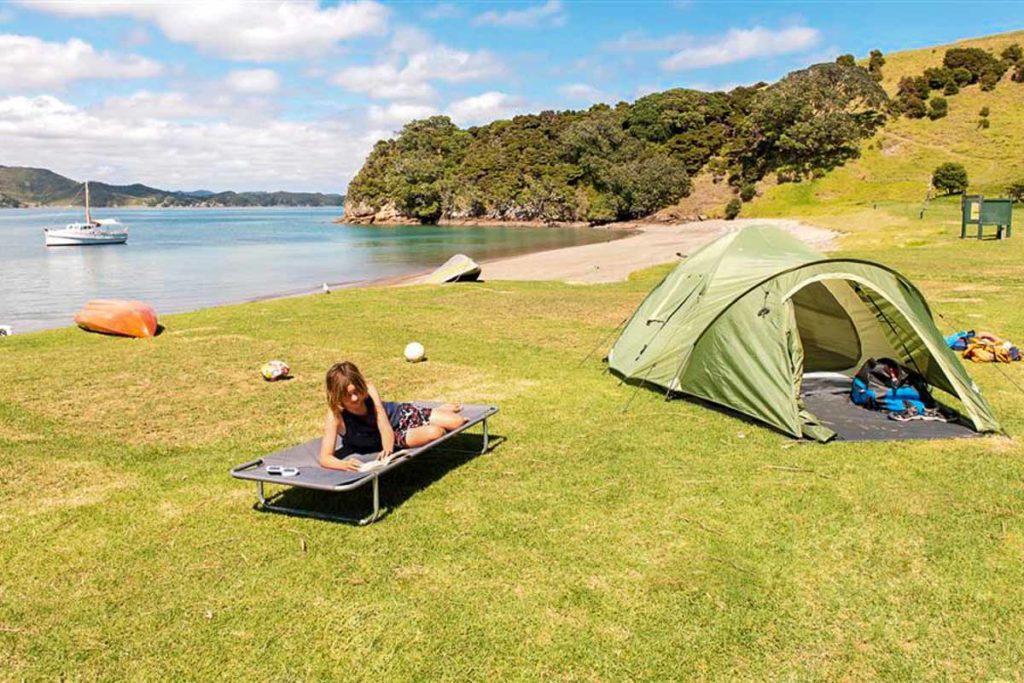 Photo credit: Doc.govt.nz
Want to keep your creature comforts? Stay at DoC campsites instead (i.e. campsites managed by NZ's Department of Conservation).
There are three campsites to choose from: Serviced, scenic, and standard. Serviced campsites have a wide range of facilities like running tap water, hot showers, and powered/unpowered campervan sites. Fees start from NZ$20/person.
Scenic and standard campsites have basic facilities like toilets and water supply. Campsite fees generally cost between NZ$8–NZ$15/person.
North Island
Auckland Accommodation 
Queen Street Backpackers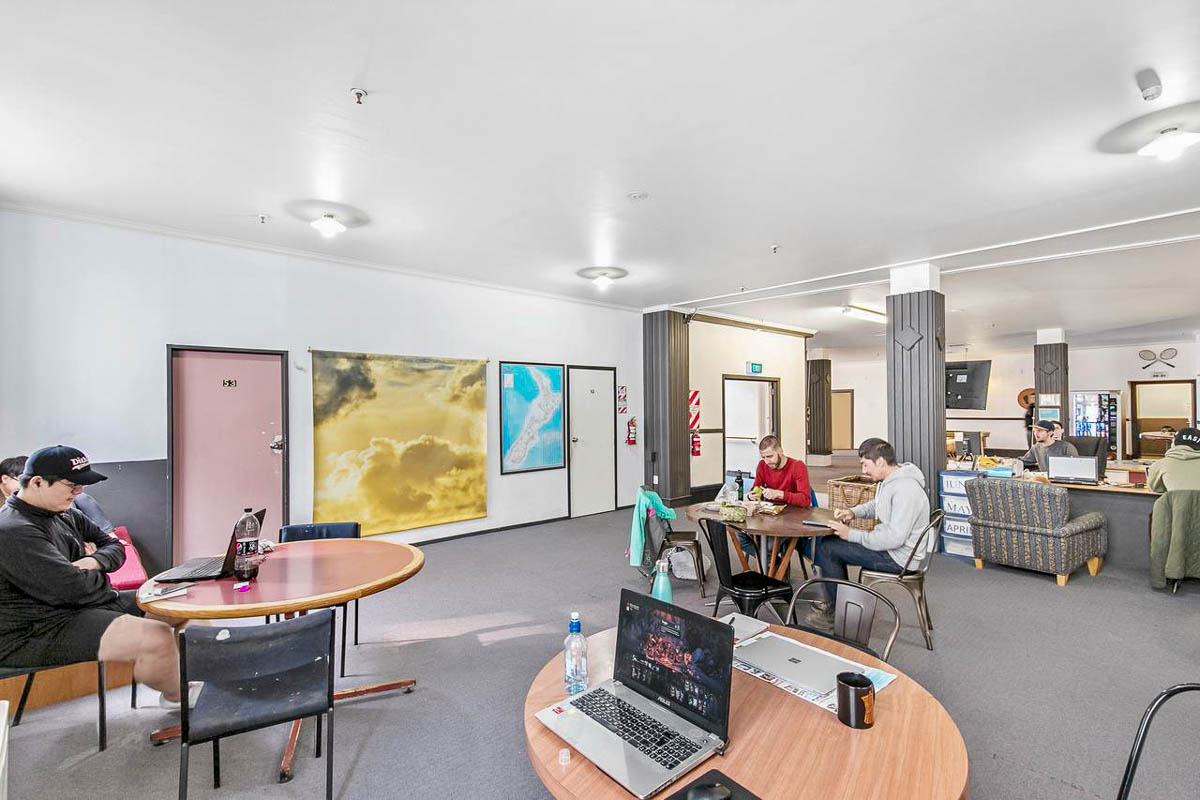 Photo credit: Booking.com
Queens Street Backpackers offers a good bang for your buck. The hostel is conveniently located in Auckland's CBD, and is only a few minutes' walk to major attractions. It also provides free breakfasts, so that's one meal saved!
Cost: From ~S$22
Fat Cat Travellers Community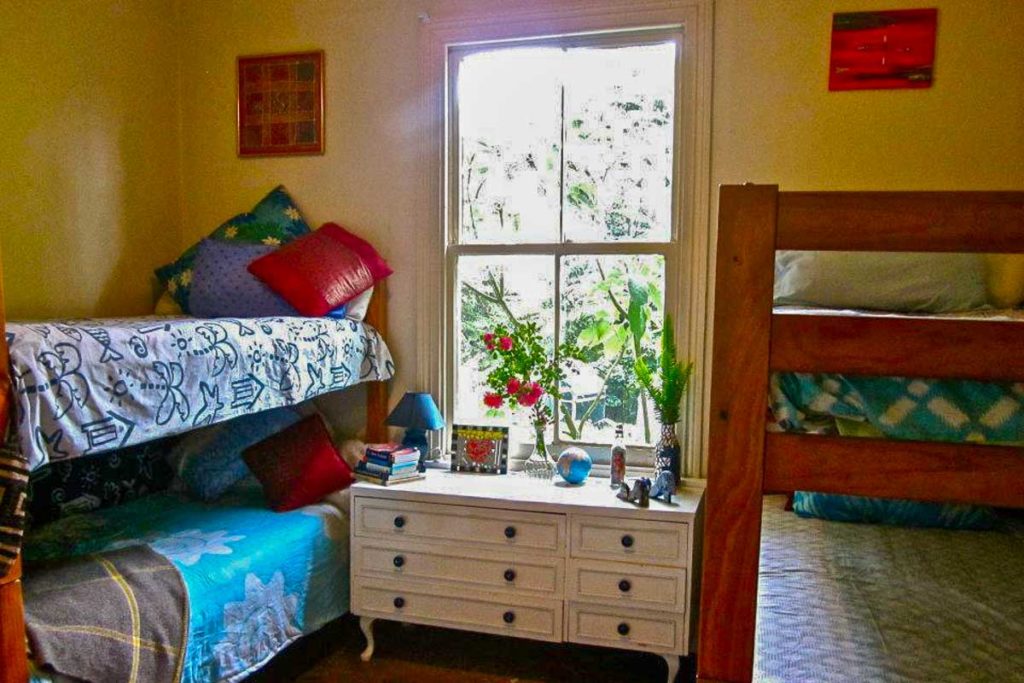 Photo credit: Facebook.com
Fat Cat Travellers Community prides itself on being an eco-friendly New Zealand accommodation. They're big on sustainability, so you can look forward to green experiences like organic gardening workshops or meals with homegrown vegetables.
A downside is that Fat Cat is located outside of Auckland. But if you're looking to get off the beaten track and vibe with fellow environmentally-conscious folk, this is it!
Cost: From ~S$27
Waitomo Accommodation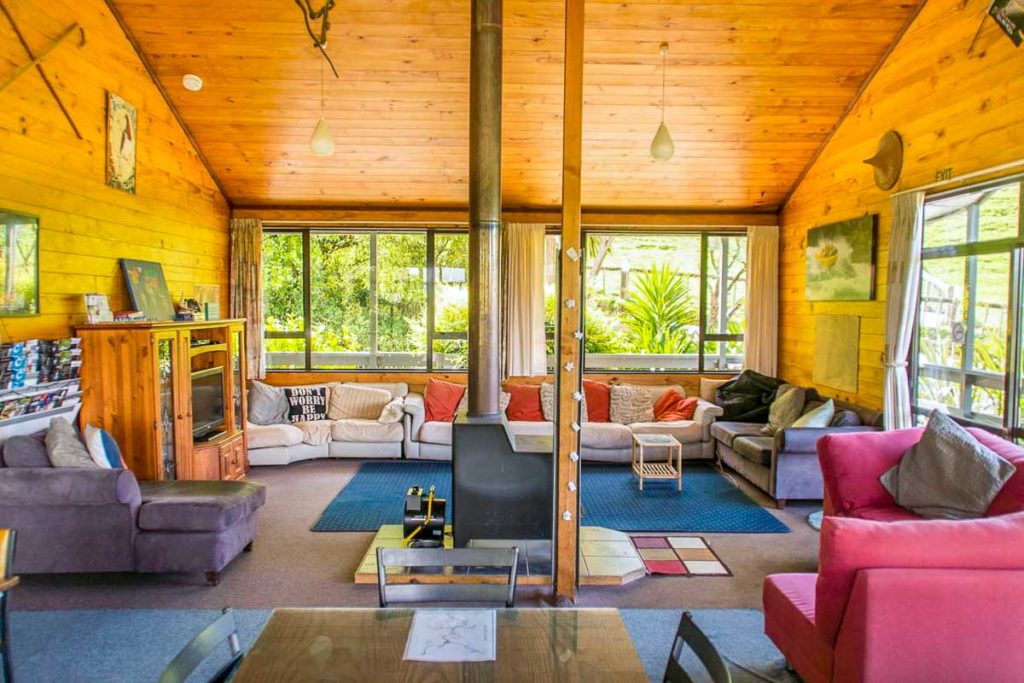 Photo credit: Booking.com
Like a home away from home, Junohall YHA Hostel is a charming countryside stay. Sure, it's got a tennis court and an outdoor swimming pool. But the main highlight is that you can feed and cuddle the adorable farm animals that live onsite!
Cost: From ~S$30
Kiwipaka Waitomo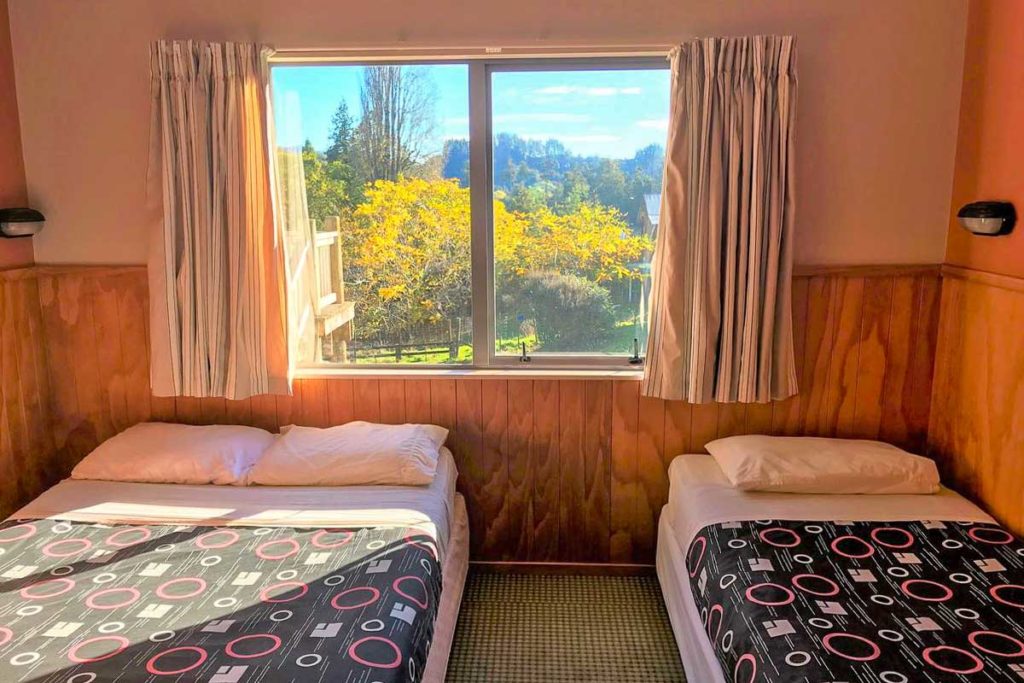 Photo credit: Booking.com
Kiwipaka Waitomo is a great choice for travellers who prefer a quieter place to stay. The famous glowworm caves are just five minutes away on foot. There's also an onsite pizzeria/cafe — for when you feel like treating yo'self to a hearty meal. 😉
Cost: From ~S$32
Rotorua Accommodation 
Downtown Backpackers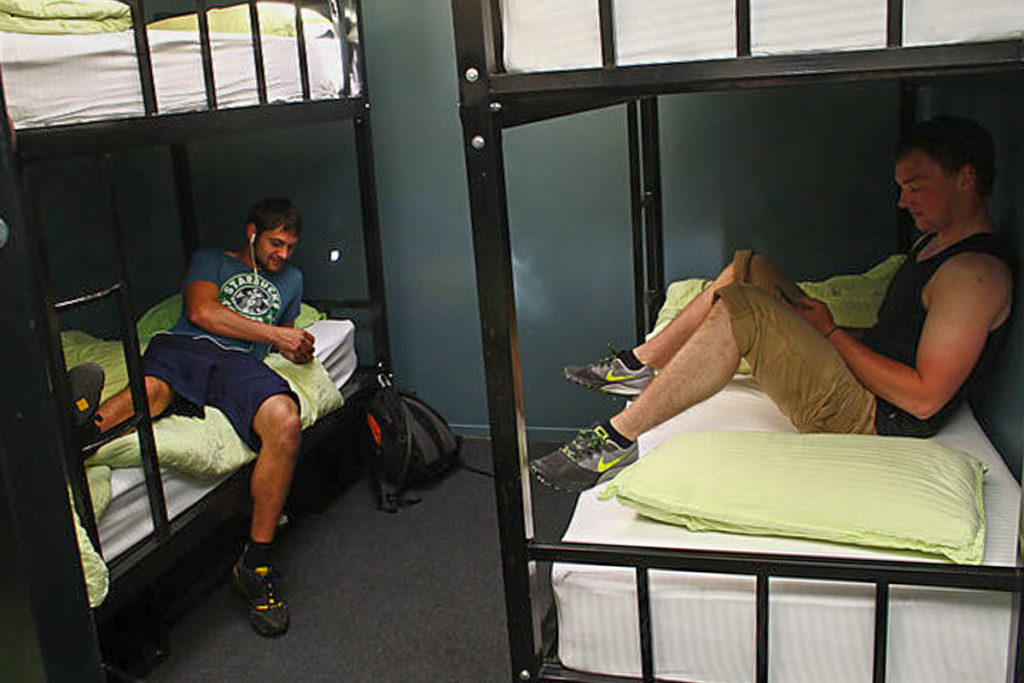 Photo credit: Rotorua-backpackers.com
Rotorua Downtown Backpackers is perfect for non-fussy travellers. The modern and comfortable hostel is centrally located in town, and provides what every broke (Asian) traveller loves: Free rice (or pasta)! 🍚🍝
Cost: From ~S$19.5
Rotorua Thermal Holiday Park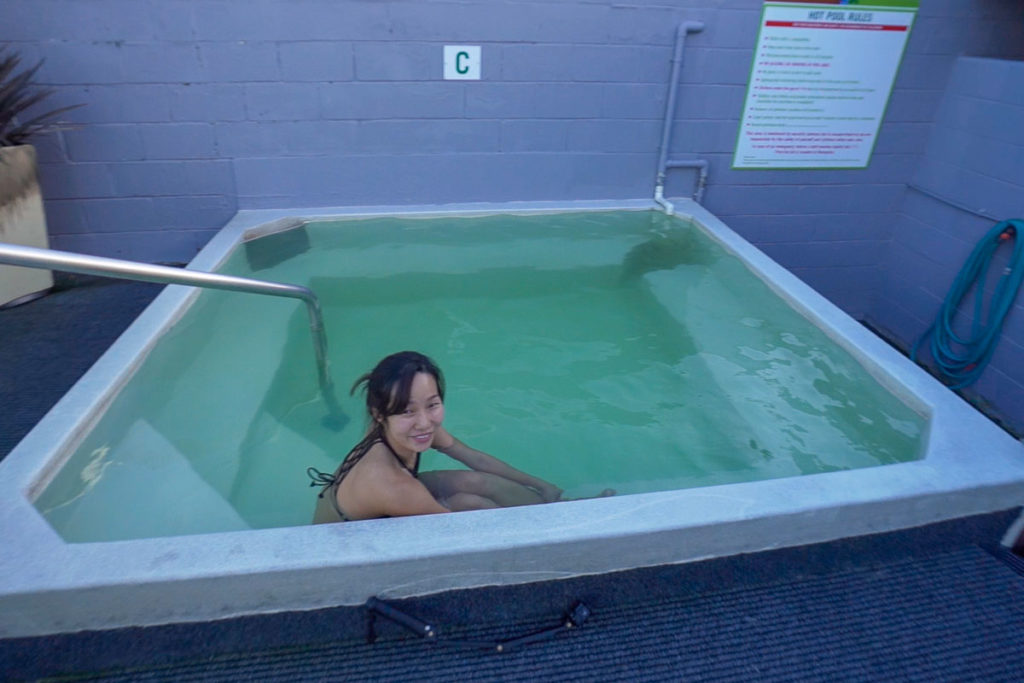 When in NZ, soaking in the country's natural hot springs is a must-do. But if you don't have the luxury of time, go for a place that has them! We stayed at the Rotorua Thermal Holiday Park, and got to enjoy its lovely thermal mineral pools at no extra cost.
Cost: From ~S$27
Wellington Accommodation 
Nomads Capital Backpackers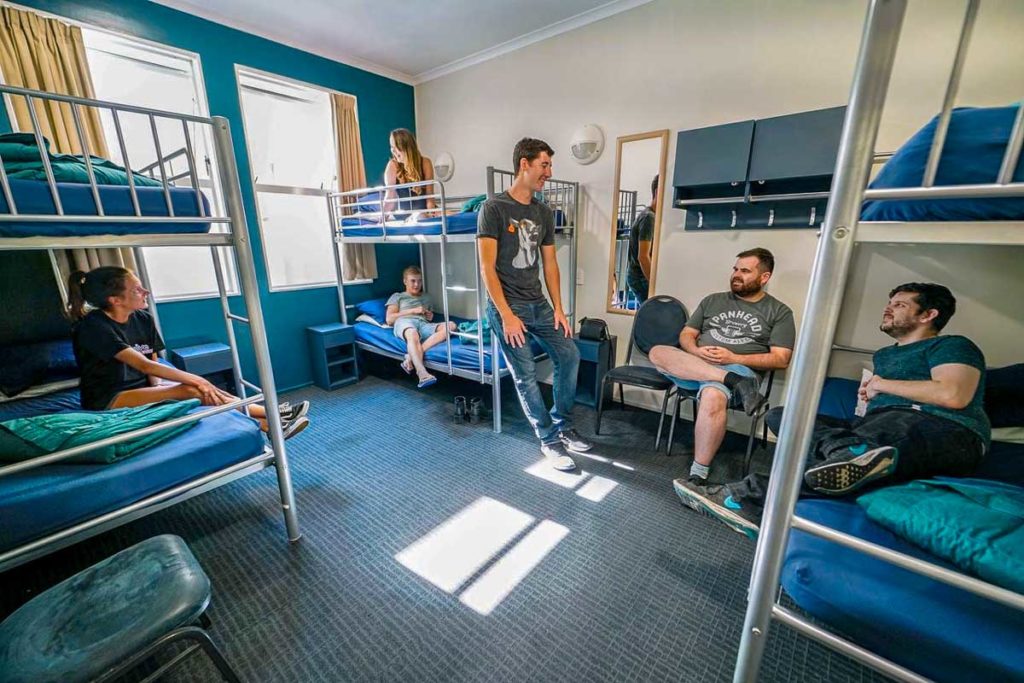 Photo credit: Booking.com
If you're all for free pancake breakfasts and free dinners, put Nomads Capital Backpackers on your list! The vibrant hostel is a five-minute walk from most of Wellington's tourist attractions. But if you prefer to stay in, kick back and unwind with a drink (or two) at the bustling in-house bar.
Cost: From ~S$25
Hotel Waterloo & Backpackers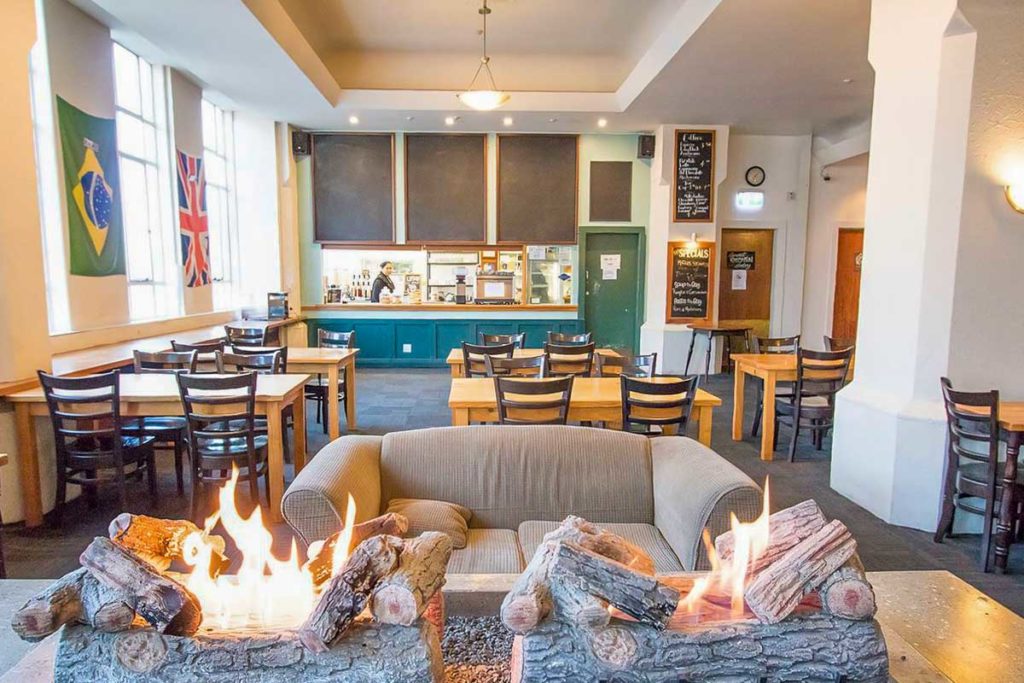 Photo credit: Booking.com
Staying at Hotel Waterloo & Backpackers is a surefire way to make friends during your travels. If it's not through socialising in the 20-bed dorm, it'll probably be through nightly bar games! The hostel's ultra-convenient location is also the main perk for travellers — it's close to the railway station and ferry terminal.
Cost: From ~S$21
BONUS: Unique Accommodation Worth Splurging for a Night (or Two!) 
Purepod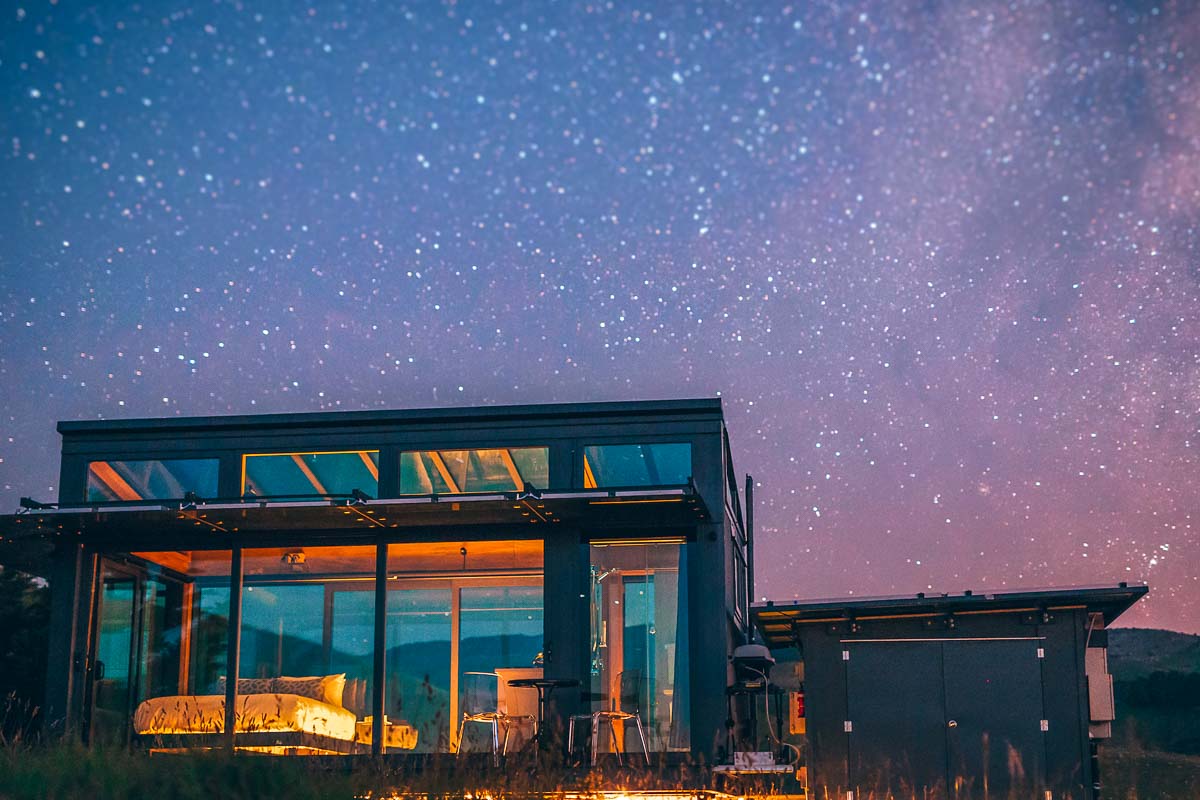 Photo credit: Booking.com
If you're not the outdoorsy kind, PurePods will change (and blow!) your mind. These glass eco-cabins are designed to be the ultimate getaway, offering isolation in spectacular natural landscapes. You're in for a real treat, with 360° views of the grass beneath and the infinite stars above.
A night here may be pricey, but you gotta admit it's hard to find another New Zealand accommodation that can ever top this!
Cost: From ~S$516
Milford Sound Lodge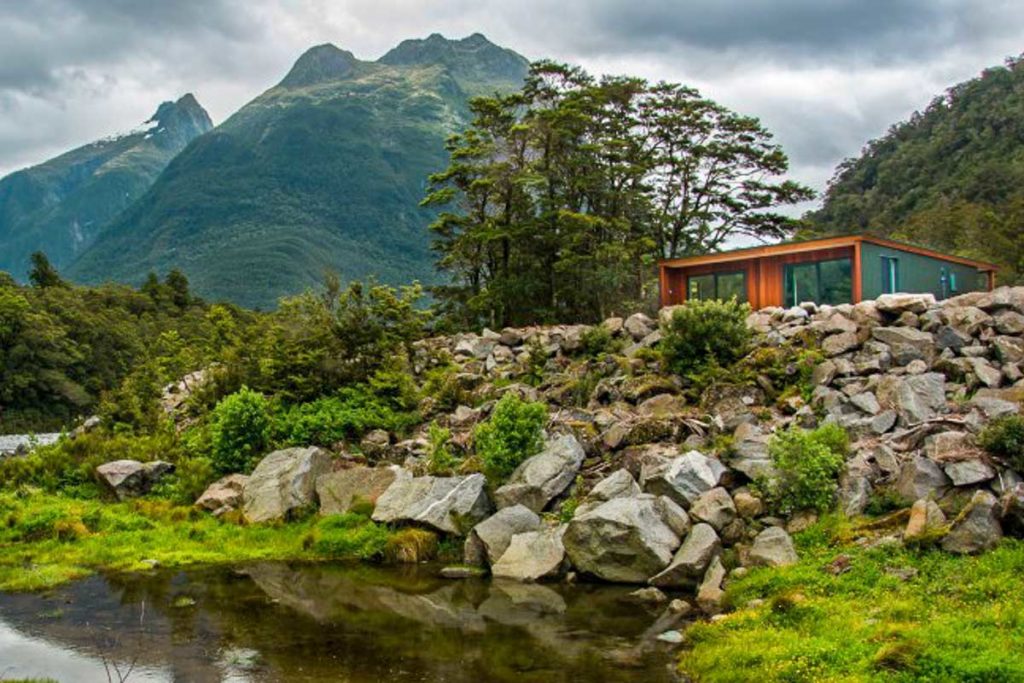 Photo credit: Milfordlodge.com
If you're on a budget in Milford Sound, you'd probably stay at the lodge's campervan park.
But if you're out to ball hard at Milford Sound Lodge, go for its lavish mountain chalets. Modern and sleek, these chalets have it all: Exclusive privacy, optimal comfort, and sensational mountain views. Who knew an accommodation like this can make a beautiful place even better?
Cost: From ~NZ$685
SiloStay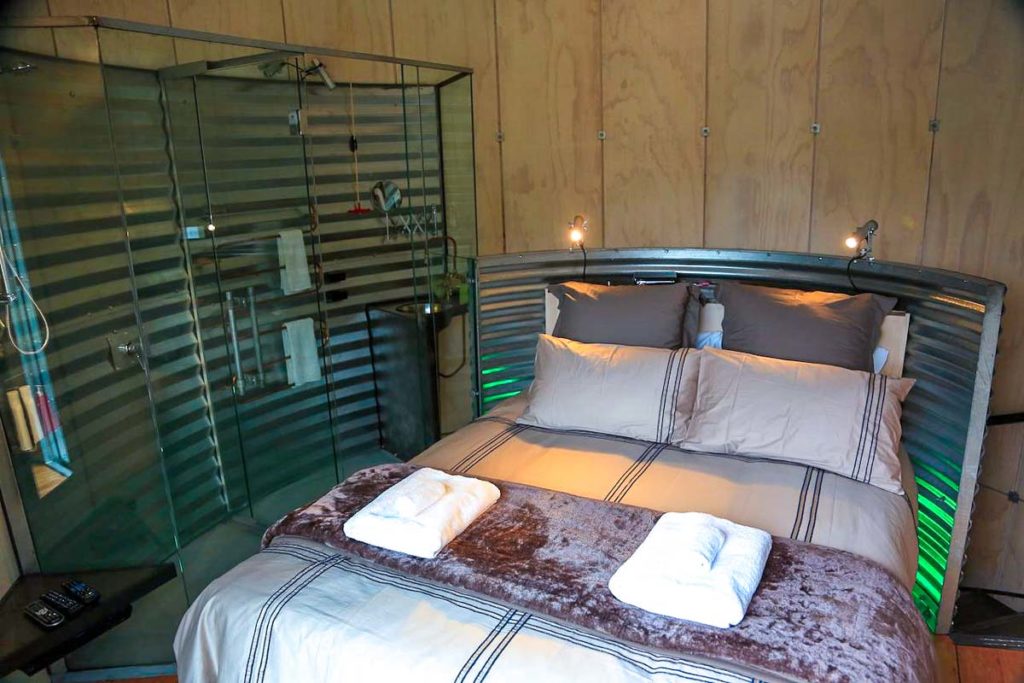 Photo credit: Booking.com
Just under an hour from Christchurch, SiloStay offers the extraordinary experience of (you guessed it!) staying in a silo. But instead of being cramped like corn, each of the silos is spacious, high-tech, and eco-friendly. It doesn't hurt that the industrial decor is also highly Insta-worthy!
Cost: From ~S$200
Read also: Ultimate New Zealand Bucket List — 26 Best Things to Do in NZ's North and South Islands
The Boot
Photo credit: Uniqhotels.com
Straight out of a fairytale, The Boot is a quirky little home with a lot of heart and sole! Far from being tight-fitting, the interior is furnished with a lovely queen-sized bed, toasty fireplace, and two-man shower to boot. Outside, you get your very own courtyard and garden to frolic about.
Cost: From ~S$240
Lanarch Lodge & Stable Stay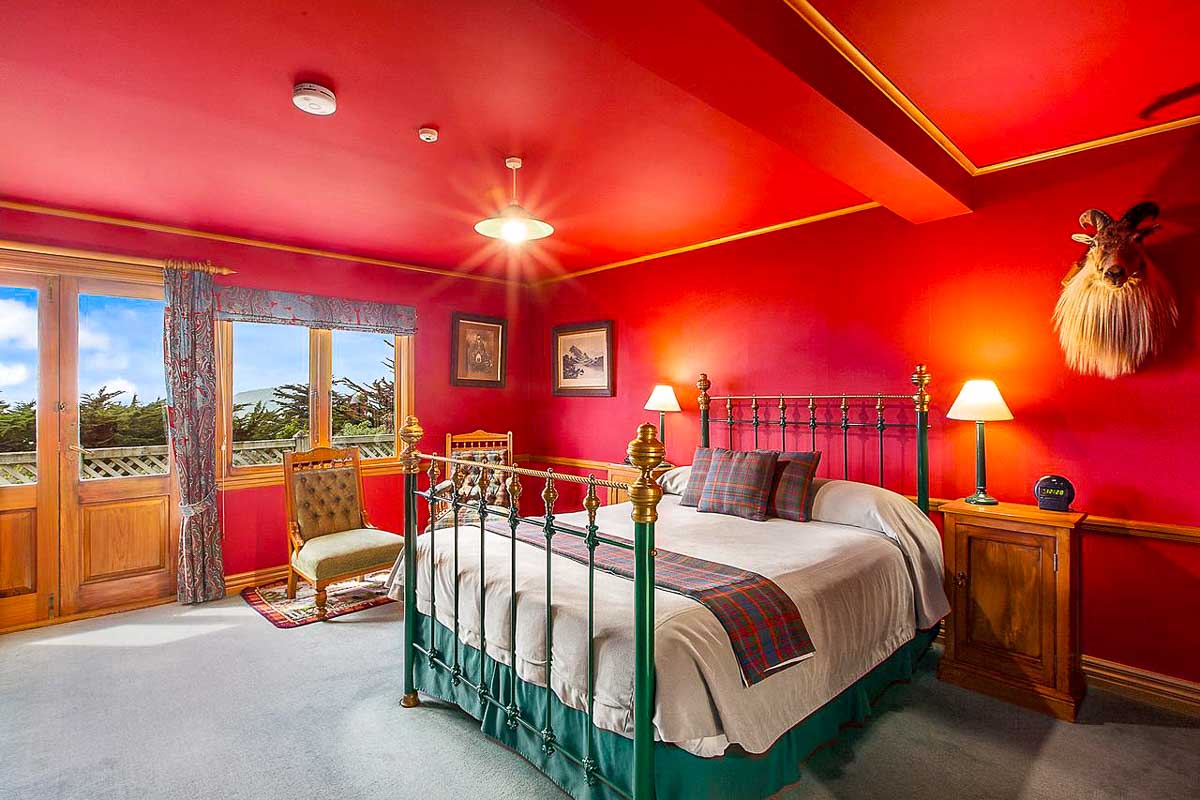 Photo credit: Booking.com
New Zealand accommodation isn't just limited to hostels, farm stays or shoes. There's also an actual castle! Guests can enjoy the royal treatment at the Lanarch Lodge, which features 12 boutique rooms, breakfasts in the historic stables, and access to the castle's fine gardens.
The catch, however, is that the castle is said to be haunted. Travellers claimed they experienced strange sightings and sounds throughout their stay, with one even saying he was pushed by a ghost. It's hard to tell if these stories are true, but you'll only know if you stay there for yourself!
Cost: From ~S$150
Budget Accommodation in New Zealand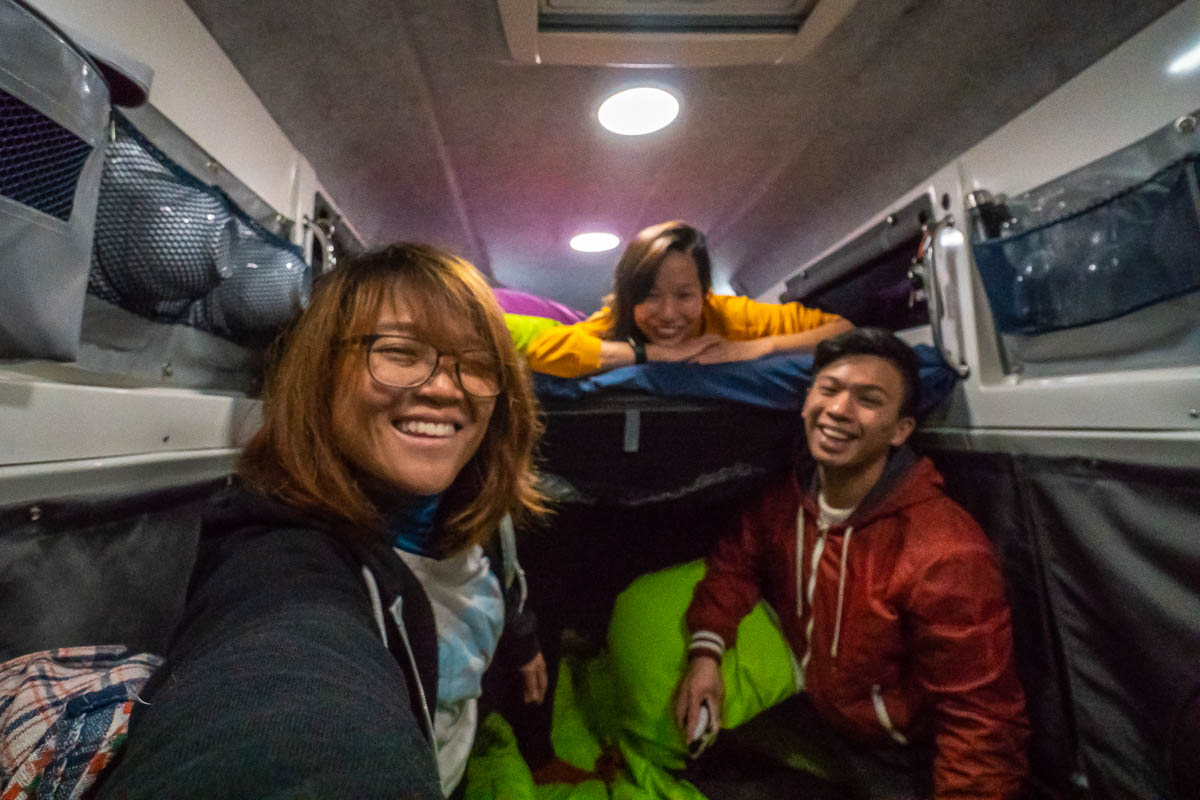 Contrary to popular belief, our campervan was pretty comfy too!
I have a friend who demands to stay in hotels wherever she travels. To her, budget accommodation = poor quality (a.k.a. no privacy, dirty bathrooms, subpar beds). But the budget accommodation we stayed at were nothing like the wreckage she imagines!
On the flip side, every place was warm, welcoming, and comfortable. They gave us the safe rest we needed to explore the North and South Island. So ignore the naysayers. If you're willing to do your research and rough it out a little, we're sure you'll find accommodation in New Zealand that'll grant you both huge savings and peaceful nights!
Do you have any budget New Zealand accommodation to recommend? Tell us what we missed out on below in the comments!
---
Like what you see? Follow us on YouTube, Facebook, Instagram and Telegram for more travel updates!