How does a day trip off the shores of Western Australia sound? This Rottnest Island guide will show you how to experience the time of your life in just seven hours.
Rottnest Island, admittedly, doesn't have the sexiest of names. But a few hours with her and chances are you'll wanna stay the night.
She's home to 63 gorgeous beaches (yeah), 17 quality eateries with delicious food (mmm yeah), and the happiest and most adorable creatures on the planet (yeah!!!).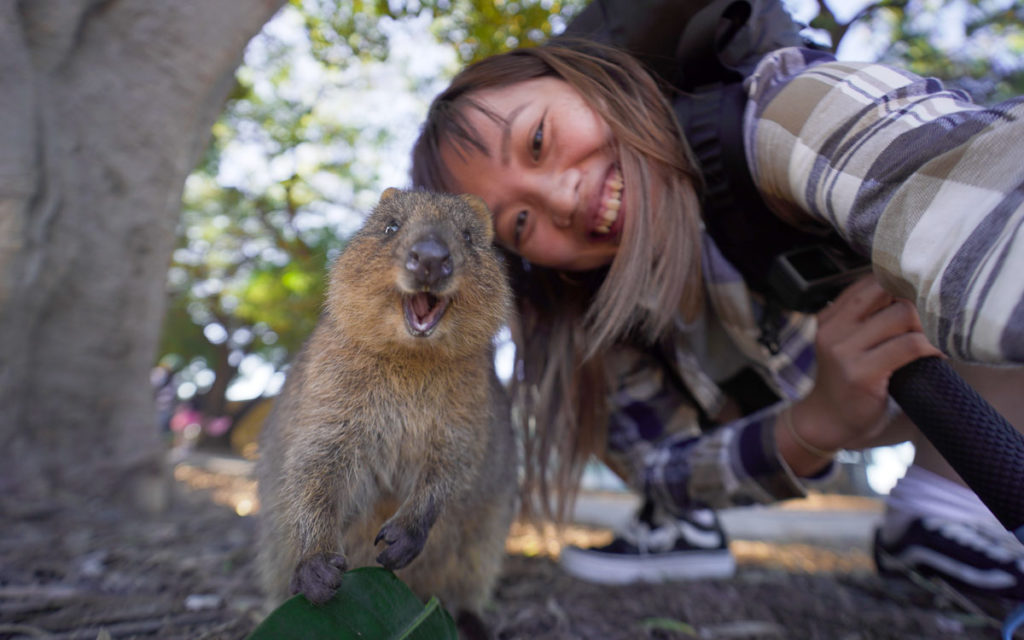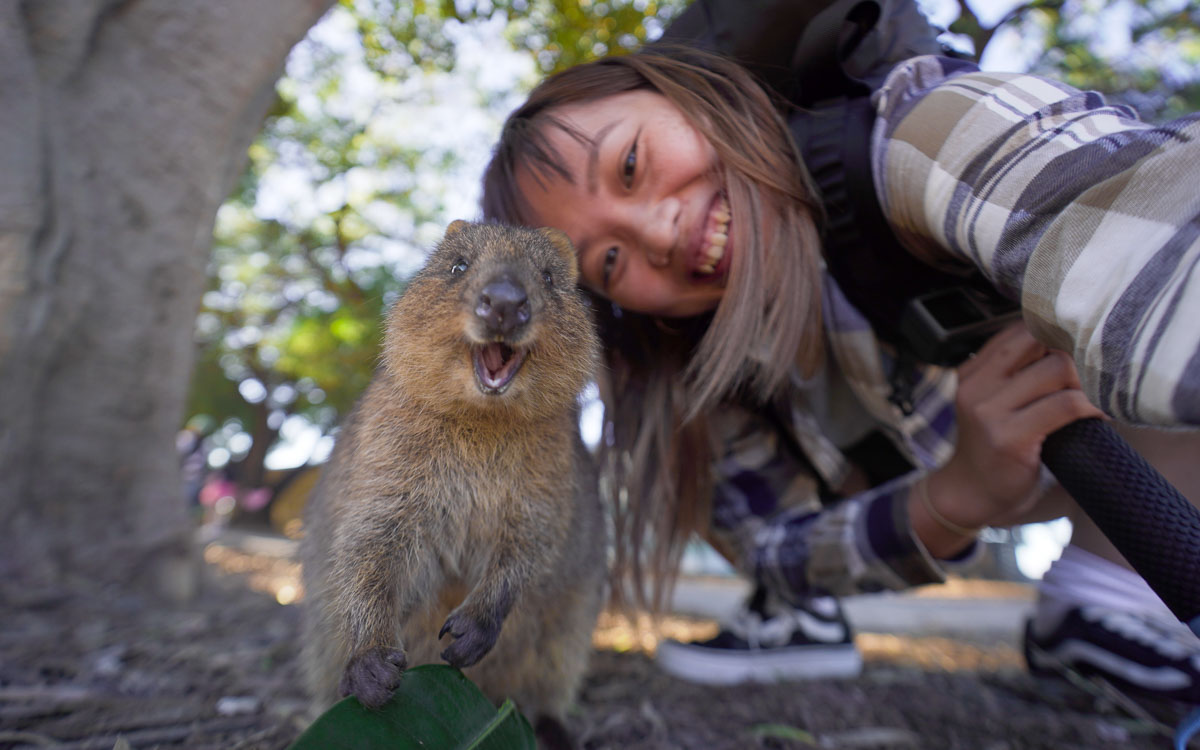 Most people head to Rottnest Island, or Rotto for short, as a day trip from Perth city. And as with most day trips, it's hard to get the full bang for your buck if you wander around with no particular aim or agenda.
That's what this article will help you with. If you've only got seven hours, this is what you need to do.
Read also: 4D3N Perth Itinerary Under S$500 — A Relaxing Getaway to Australia on a Budget
How to Get to Rottnest Island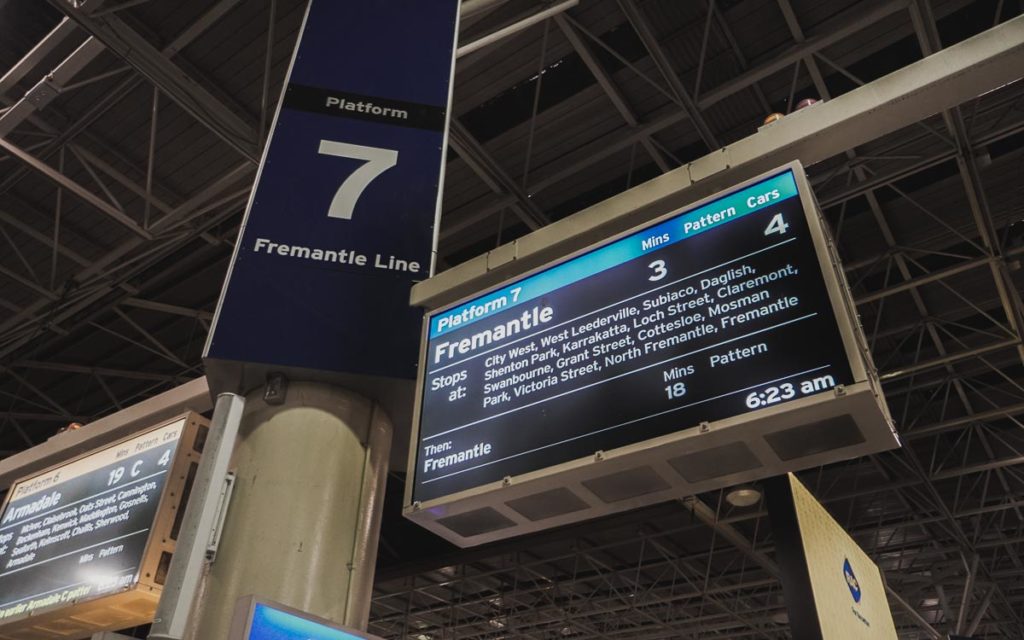 From Perth city, make your way down to Fremantle via the Transperth Metro Line 7. A single two-way ticket costs AU$7.40, but you might want to get a SmartRider Card (unlimited transport around Perth) for AU$9 per day if you'll be travelling around the city for an extended period of time.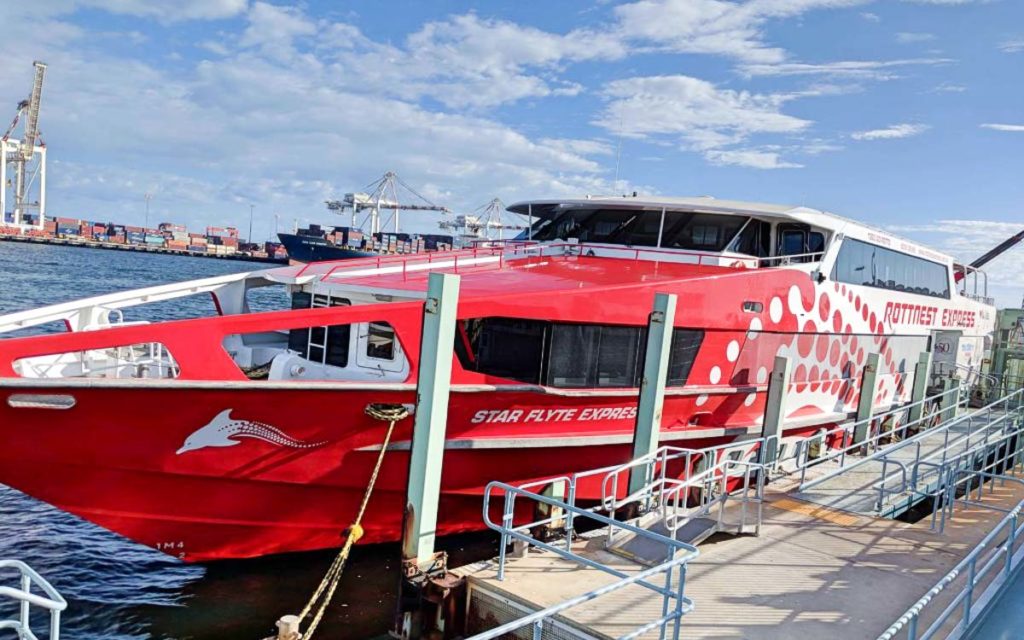 Once you reach Fremantle Station, walk over to B-Shed Victoria Quay and board the Rottnest Express (AU$70 adults). The ticket will cover both the ferry ride to and from the island. That's when your journey begins!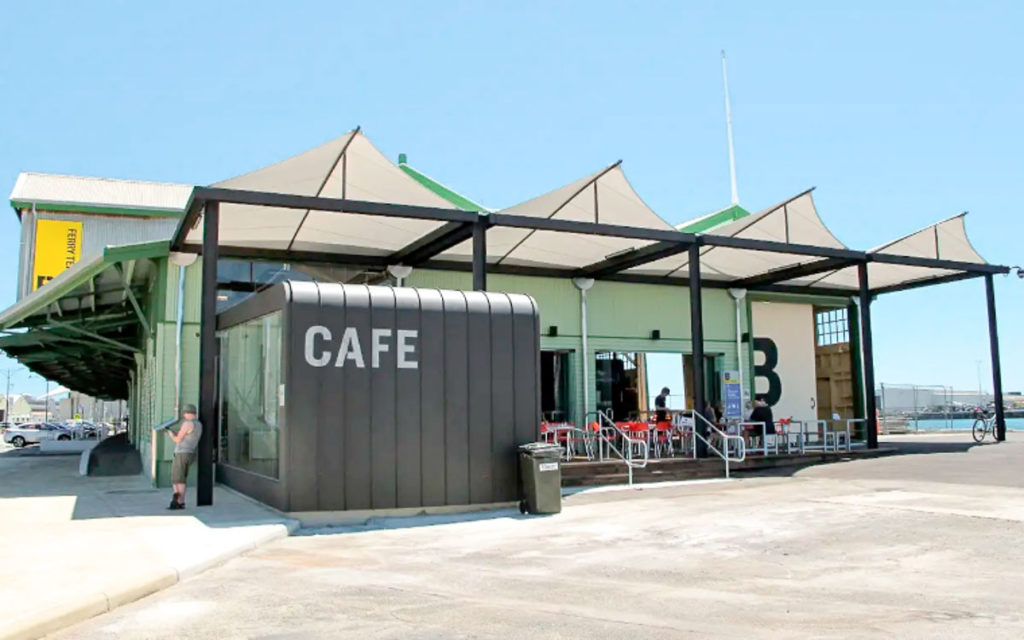 *Pro-tip: If you haven't had breakfast, there's a neat little restaurant next to the terminal that sells hot beverages and delightful breakfast options from AU$4 to AU$12. Very affordable by Australia's standards. Try the muffins!
Hour Zero: Impeccable View of Clear Waters + Get a Bike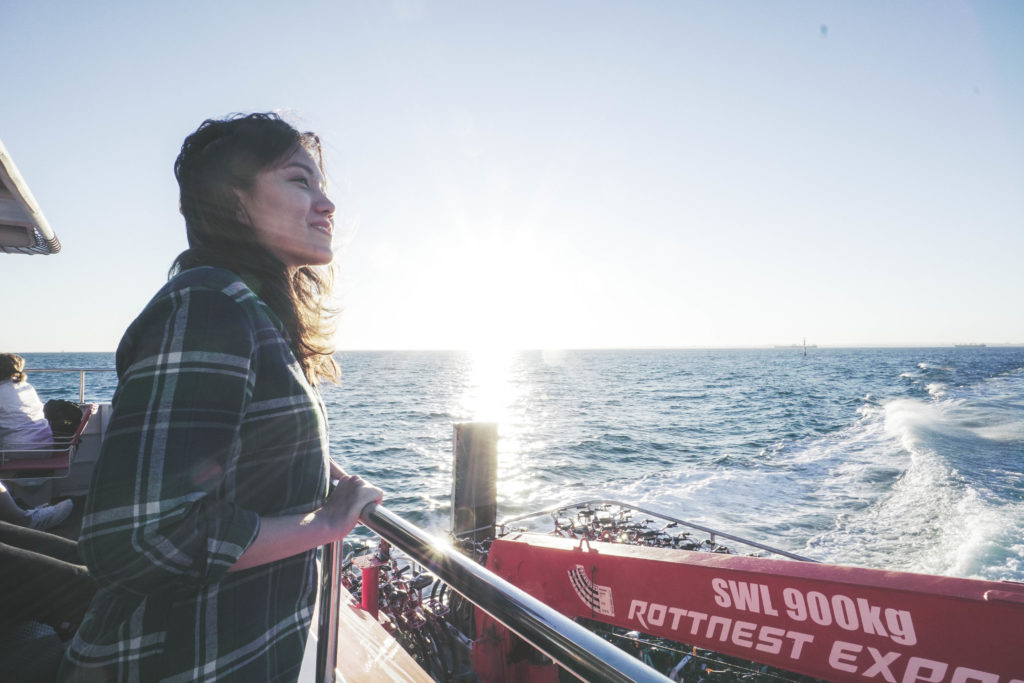 Alright, yes, we're overselling the adjective this one. Nonetheless! The views en route are pretty refreshing. Step outside to the deck on the second floor for a great view of the clear waters and an invigorating consistent brushing of the wind on your face.
It's a great place to start working that camera of yours — you'll be using it a lot once you're there (particularly the front camera). If you didn't manage to get your early morning food fix, there are several food options on board as well.
*Pro-tip: As you're approaching Rottnest, head down to the first floor a few minutes before docking. It takes a while for the crowd upstairs to disperse and head out the boat.
Choose Your Ride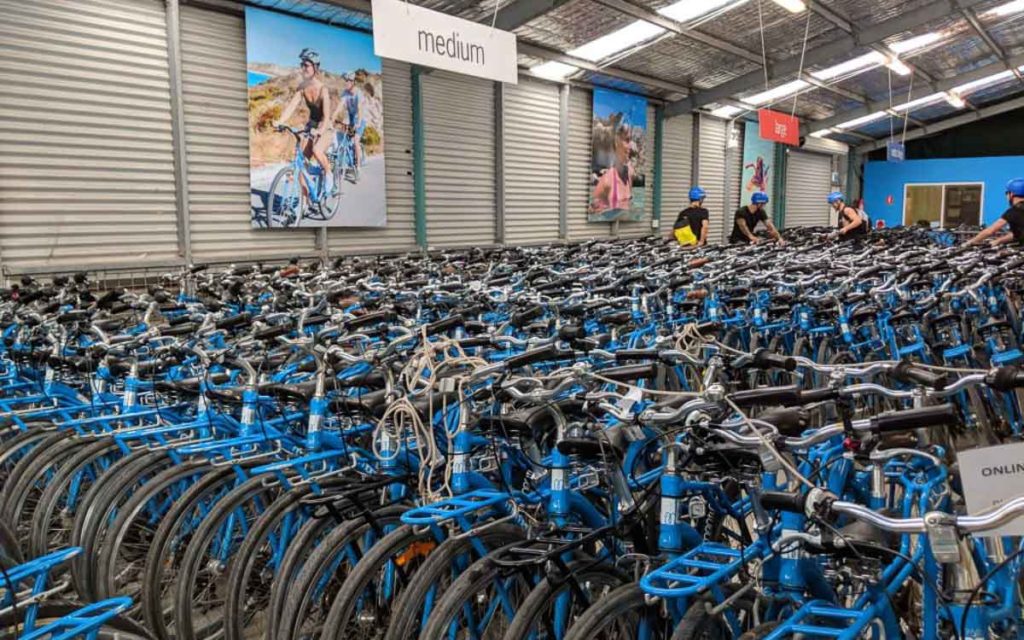 We say 'choose', but really, there's only one good option for the time-strapped visitor: the e-bike.
Head over to the rental store Pedal and Flipper, a short 3-minute walk from the ferry terminal and pick out an electric bike (AU$60/day) that you fancy. A normal bike costs half the price (AU$30/day), but trust us on this one, paying double will be worth it.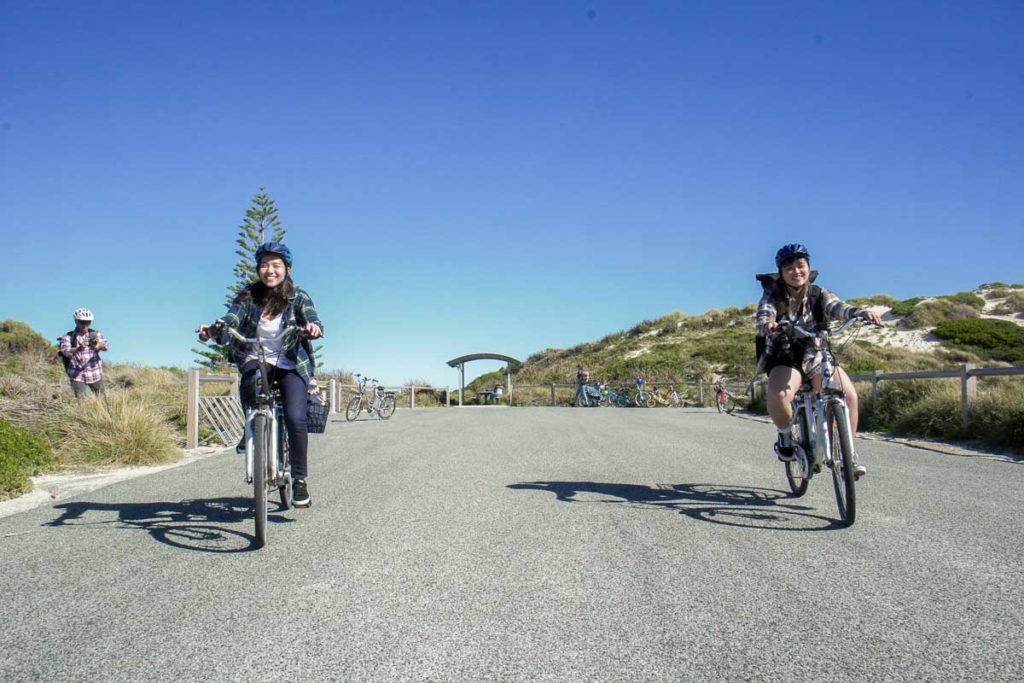 For one — with every peddle, a surge of divine power from the engine courses through the tyres and propels you forward with swan-like grace. Second, the helpless look on the faces of those on normal bikes will be priceless as you pass them by effortlessly. And you won't even break a sweat with the surrounding natural breeze.
Hours 1–2: Skydive Over Rotto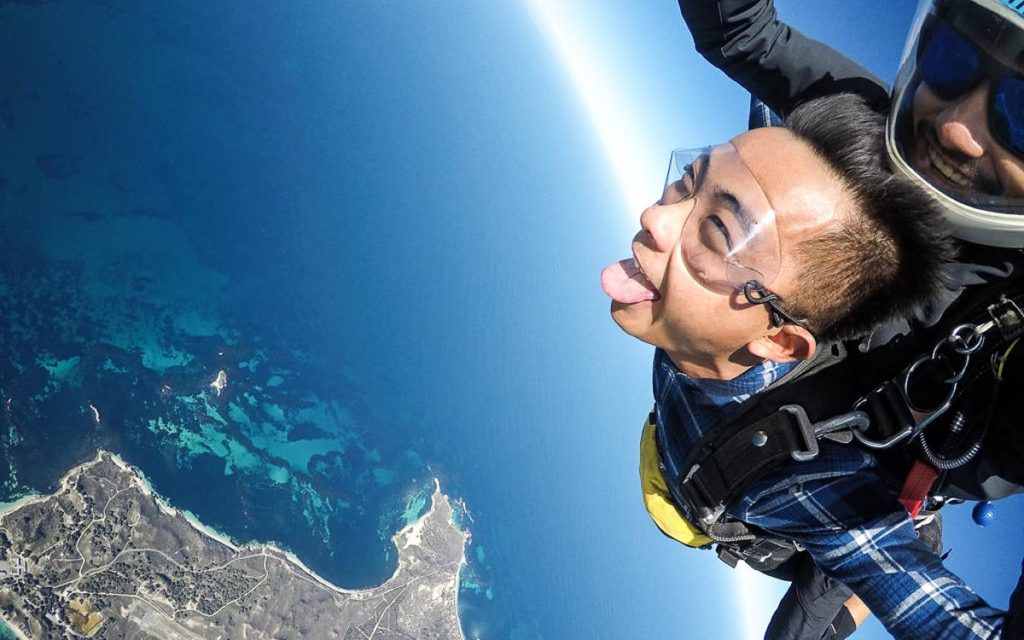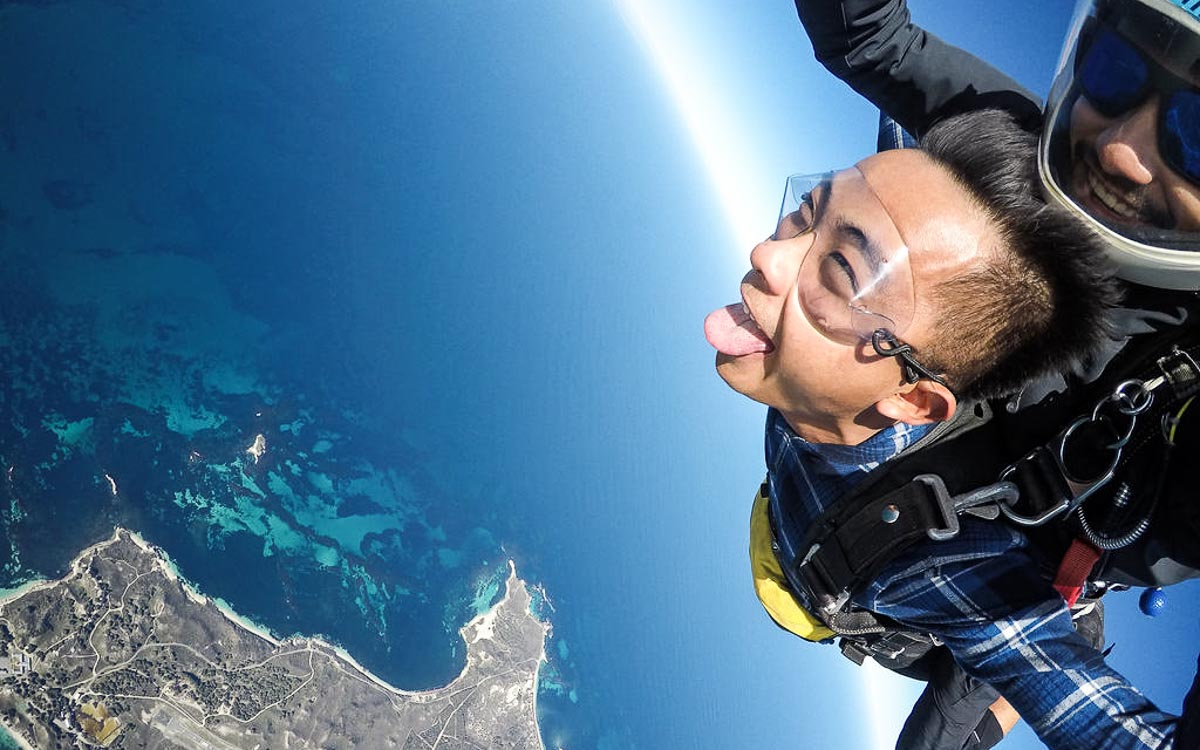 Rottnest Island was home to my virgin skydiving experience. And oof — they were right. It feels good to finally do it. Honestly though, there's nothing quite like falling from 14,000ft. It's waving the centre finger at death, the human race's epitome of staunch arrogance — we don't need wings to experience the thrills of flight — we plummet for fun.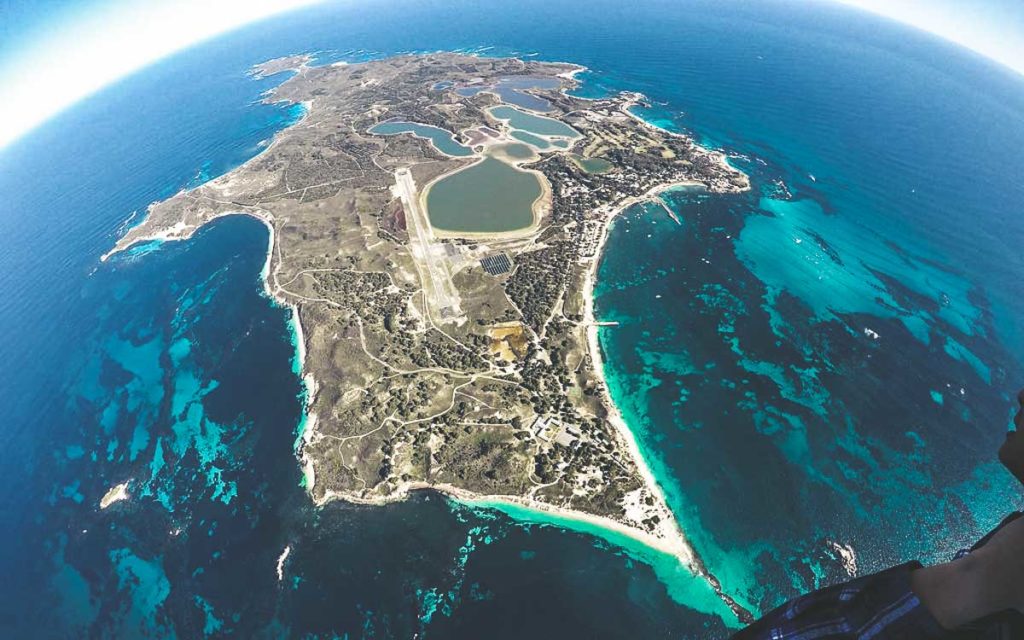 Then there's this. In this age we're used to seeing HD, 4K-resolution drone shots. Except this was taken with a Go-Pro. The feeling of seeing something at that altitude without the obstruction of a window is liberation at its finest. The force of gravity was quite literally breathtaking, but so was view of the bluest seas.
Booking Your Skydiving Experience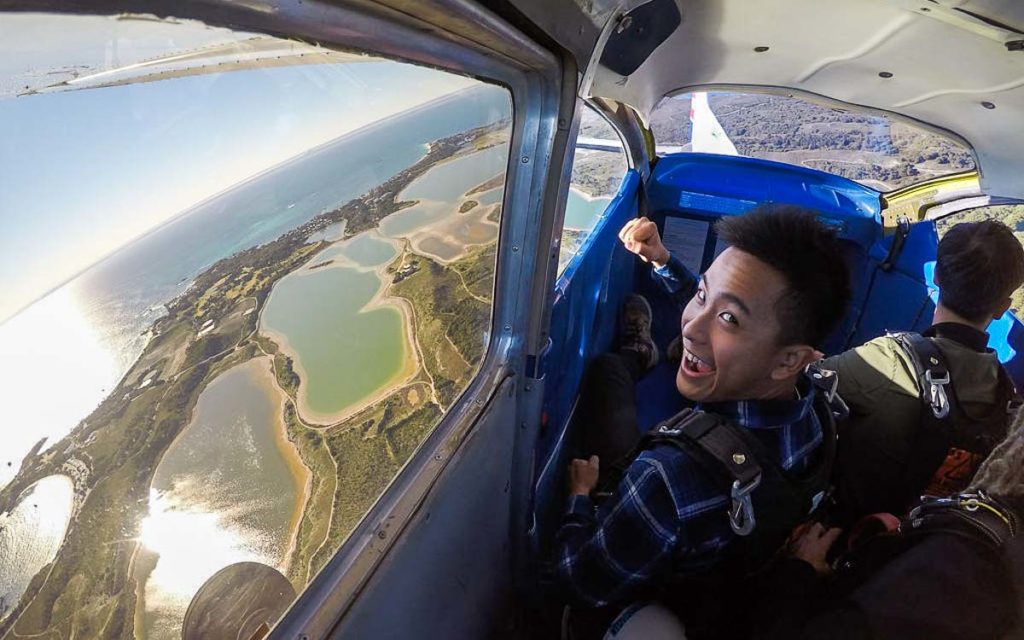 I won't talk too much about skydiving. Some things are meant not to be said but done. You should book your skydiving package with Skydive Geronimo ahead of time. It's a popular activity so slots each day are limited.
Once at Rottnest Island, cycle over to the Rottnest Island Airport where their headquarters are situated, five minutes away from the arrivals jetty at Thomson Bay. Prices vary according to the height you choose to jump from, and so does the duration of your free fall. (P.S. Lads, if your girl's been hinting at getting hitched, they offer a proposal package too.)
Cost: From AU$329
Duration: ~2 hours
How to Get the Perfect Skydiving Shot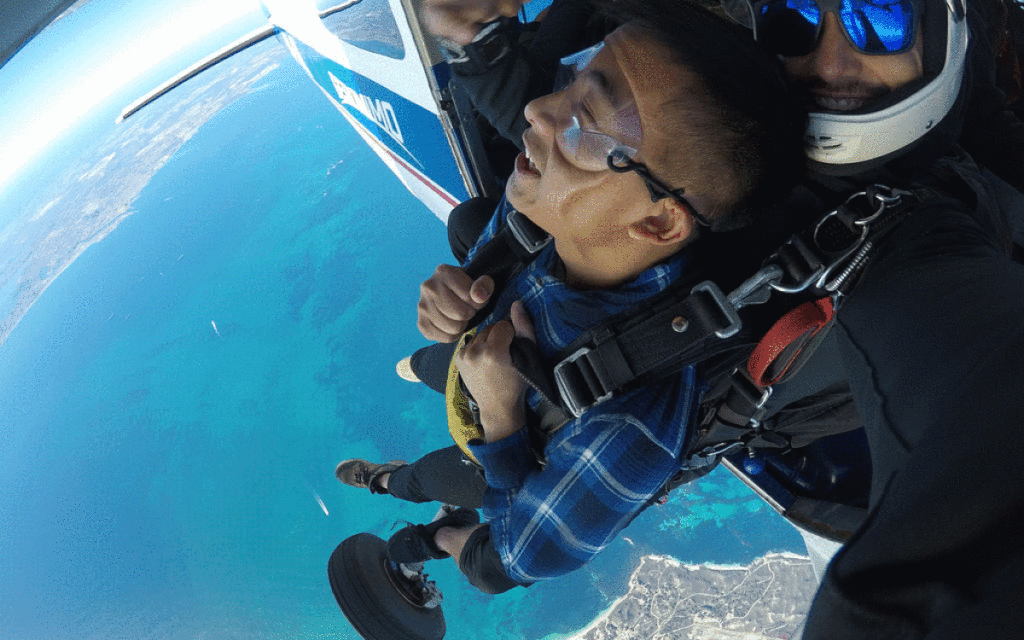 Alright, it's pro-tip time. How do you stay glam for the gram while you're up in the air going ham? Your skydiving instructor will be taking excessive photos and videos throughout the experience, so there will be plenty of time to get that one good shot.
(1) Pre-flight: Clear all the mucus from your nose. Somehow gravity has its way of fixing a bad case of the snuffles. My video editor's skydiving footage showcased, in full HD glory, the clogged up liquids on the side of her face, and boy, that is not going online.
(2) 0–20 seconds: We can't do much about the fact that your face will be distorted or at least given some unwanted contours. But, be patient, and simply enjoy the free fall — you've spent a struggling intern's monthly pay cheque on this, you might as well enjoy the moment.
(3) >21 seconds: At this point you should already be getting used to the plunge. Show off your widest smile and show teeth (no teeth just looks awkward), or stick out your tongue to look cheeky, and keep that face there for five seconds to make sure your instructor gets the shot. Your hands will also be free to give a corporate thumbs up or hippie call-me. You might even want to do a dab. (Don't do a dab).
Hour 3: Take Selfies with Quokkas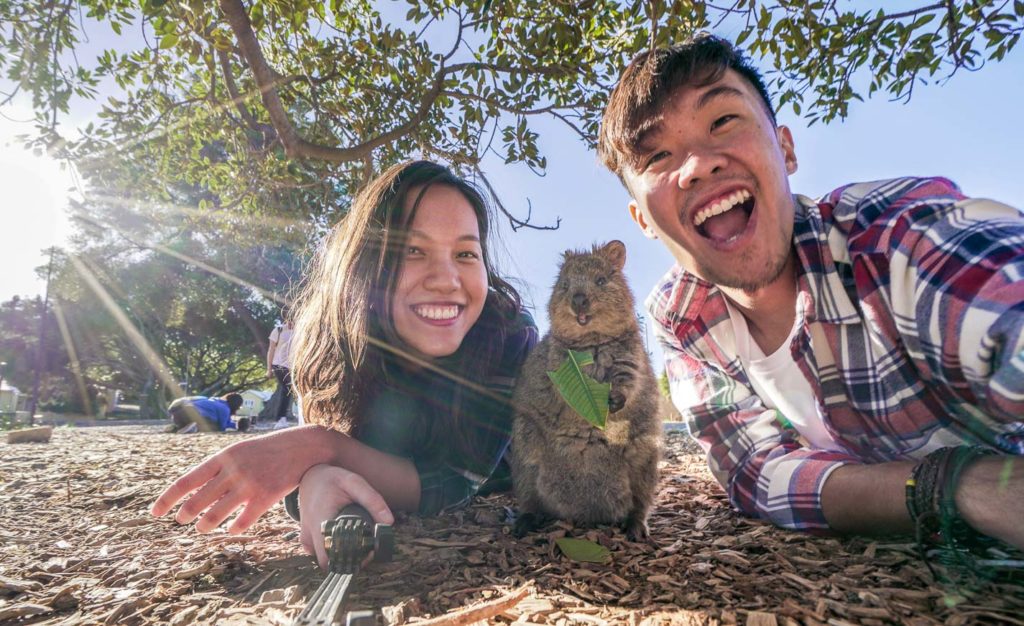 Now that you've just experienced one of life's miracles, you should have no problem putting your best smile forward. It's time to find some animals who share your unbridled joy — the happiest ones in the world.
Where They Can Be Found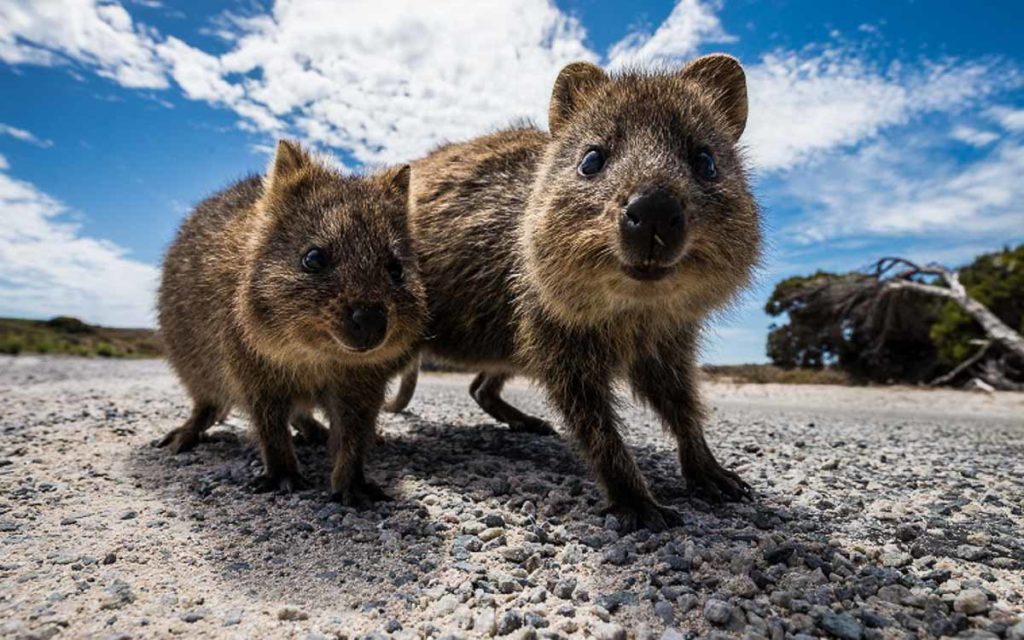 Head back to the greens near the jetty at Thomson Bay and you should be able to spot quokkas in abundance. Even if you don't, there will be more scattered across the other parts of the island.
How to Take an Epic/Harmless Photo of Quokkas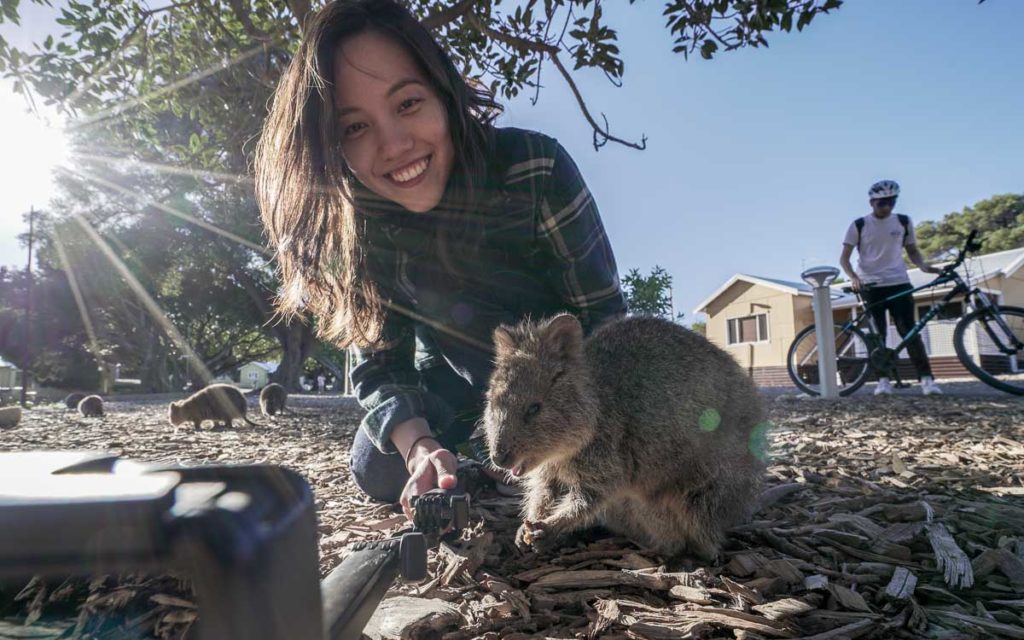 They're creatures who are used to close proximity with people with a selfie stick, so there's no need to worry about them going rogue giving you rabies. However, because they are an endangered species, you're not allowed to touch them or feed them with food or water.
Try and find quokkas that are already enjoying a tree snack and get down next to them. If they're not, they're more likely to move around in search for food anyway, and you won't be able to get a photo.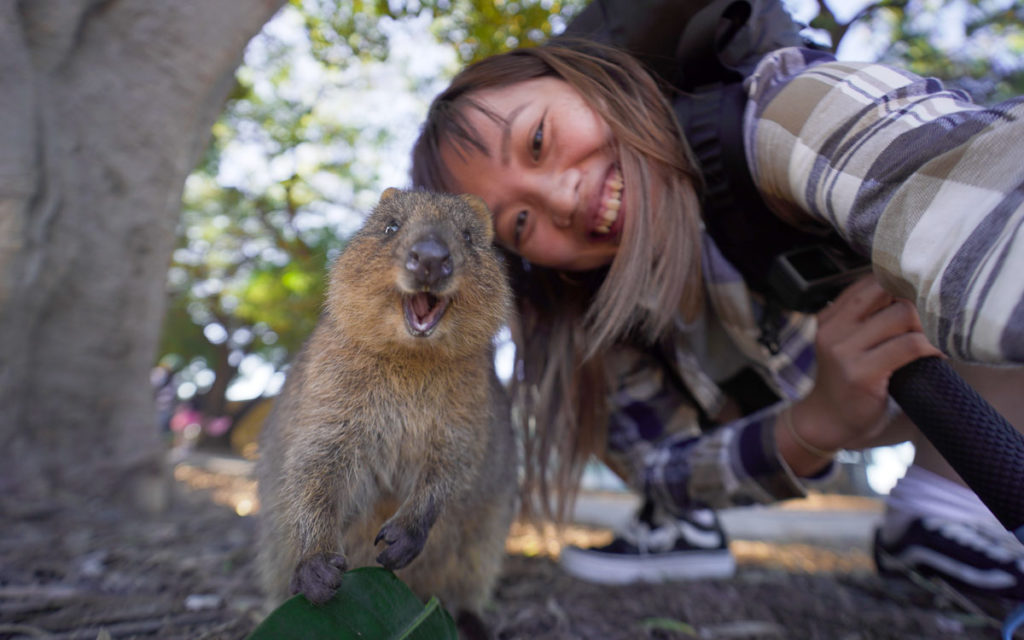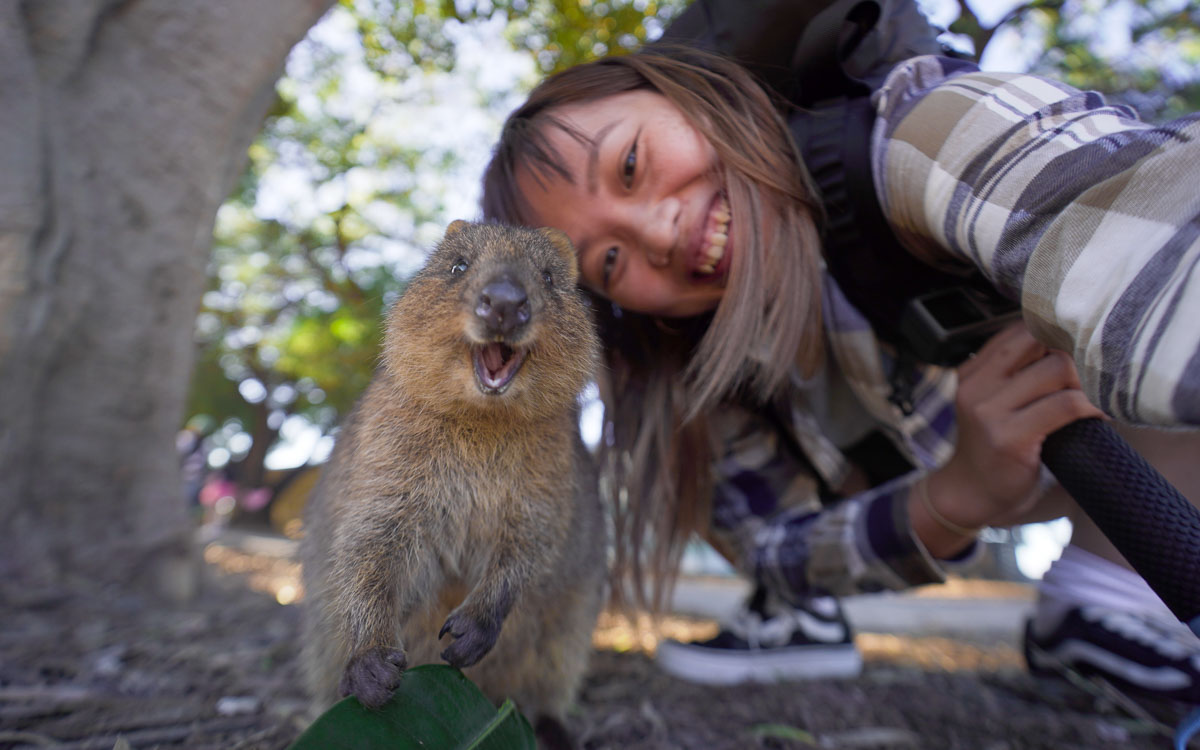 Get as close as possible without contact by lying down beside them, and then place your phone at an angle below their face. That's the angle where their smiles are most accentuated. Then — spam!! Change positions as you see fit. After all, you know your best sides.
Hour 4: Have a Lovely Picnic on the Beach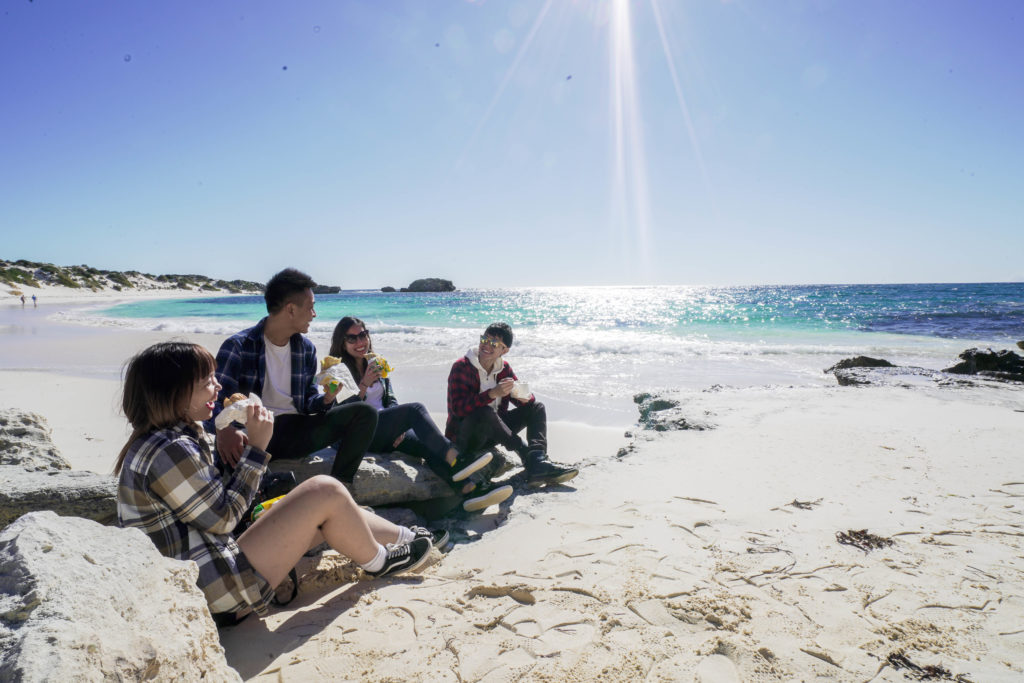 You could just eat at a restaurant, but with all that soft sand and natural beauty around you, why would you?
Best Spots to Chill and Eat at Rottnest Island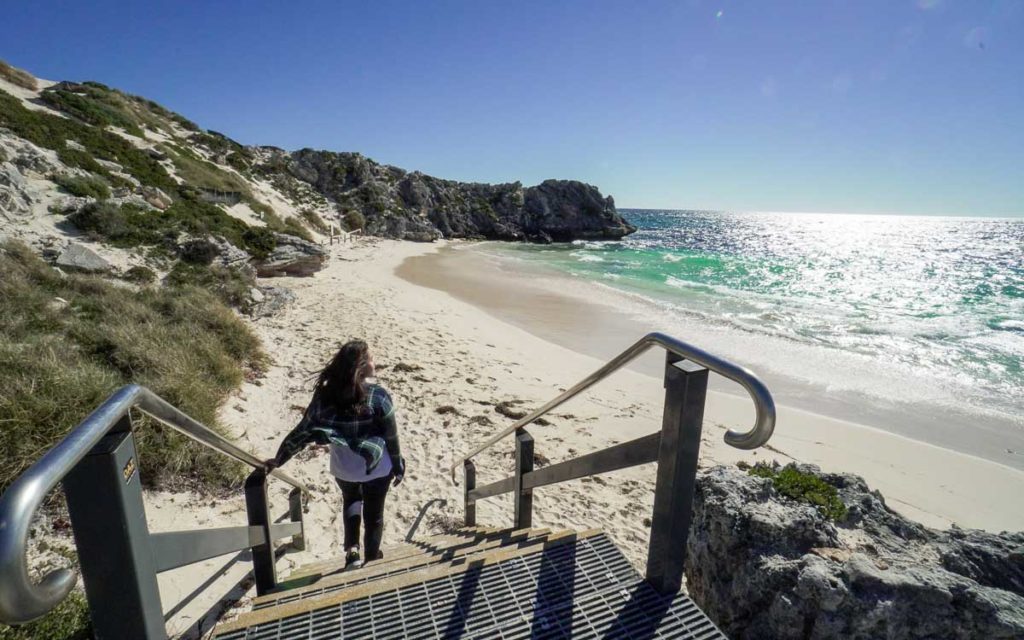 Parakeet Bay is a long stretch of secluded beach with tranquil waters further up from Geordie Bay. Porpoise Bay, The Basin, Little Salmon Bay, and Salmon Bay are recommended spots as well.
Read also: Western Australia's Best Photo Spots — Hidden Gems In Perth, Rottnest Island, and Kalbarri for your Instagram
Where to Get Your Food in Rottnest Island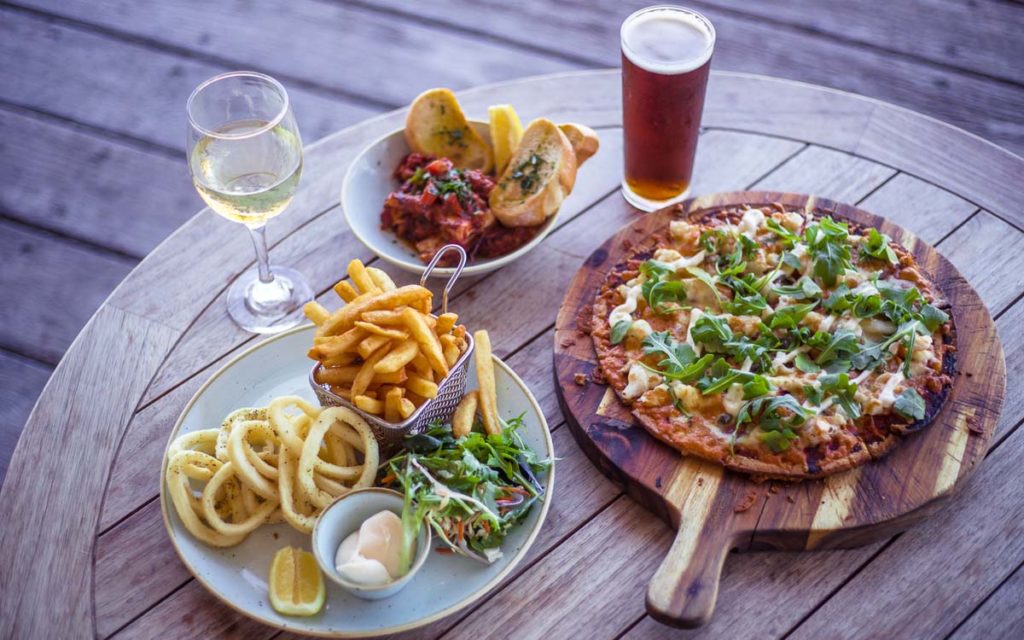 Most of the island's cafés and restaurants can be found in the Thomson Bay settlement near the jetty and the Visitor Centre. Here's a list of some of the more popular eateries:

– Thomsons: Fresh WA produce and seafood overlooking Thomson Bay.
– Lexi's on Rotto: Vintage-style coffee caravan next to the Wadjemup Lighthouse.
– Simmo's Ice Cream: Over 100 different ice cream flavours!
– Gov's Sports Bar: Pub style food served with sports on the big screen.
– Riva Restaurant and Courthouse Bar: Wood-fired pizza and Mediterranean inspired food.
– Subway: No introduction needed for this restaurant, is there?
Hour 5: Island Cycling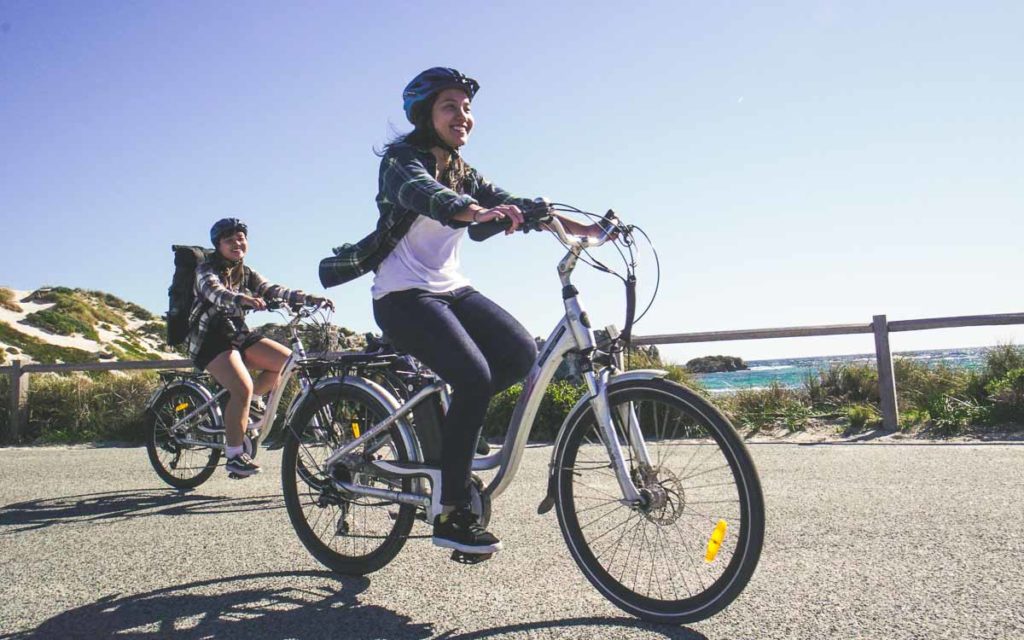 There are three suggested cycling routes of various distances that the Rottnest Island committee have laid out (4km, 10km & 22km). But you don't have to follow them to the tee. Luckily for you, the engine attached to your bike will allow you to cover more ground quicker, so you've got more options available.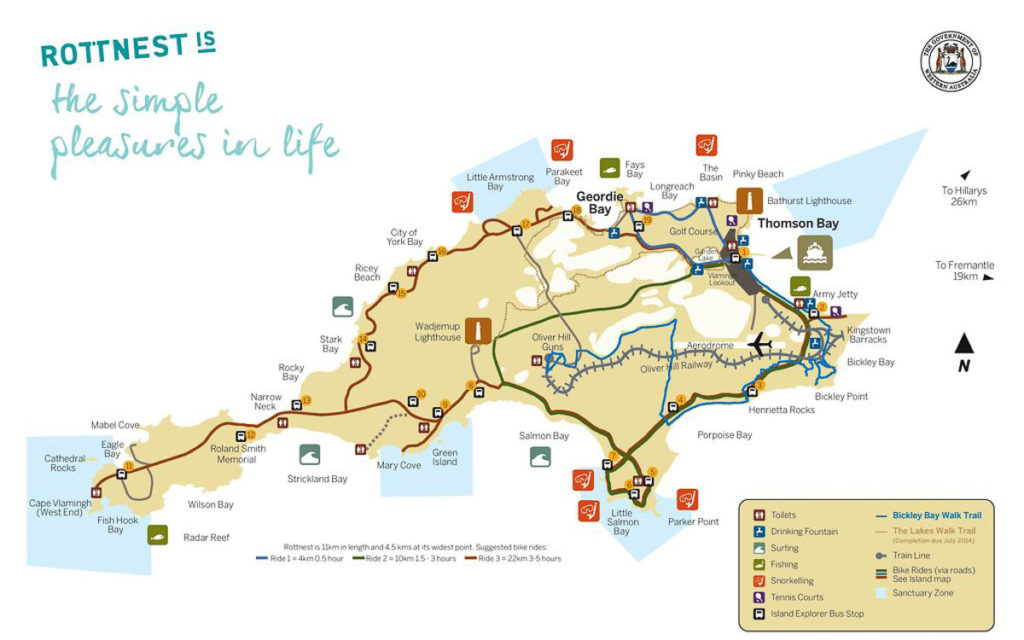 The map above shows you the layout of the entire island. We suggest taking route highlighted in green (Bike Route 2), as you'll get a glimpse of the inland attractions as well as the brilliant coastal views. And, when there's a particular beach that you feel you vibe with, hop off and get into the waters!
Hour 6: Snorkel in the Chilly Coastal Waters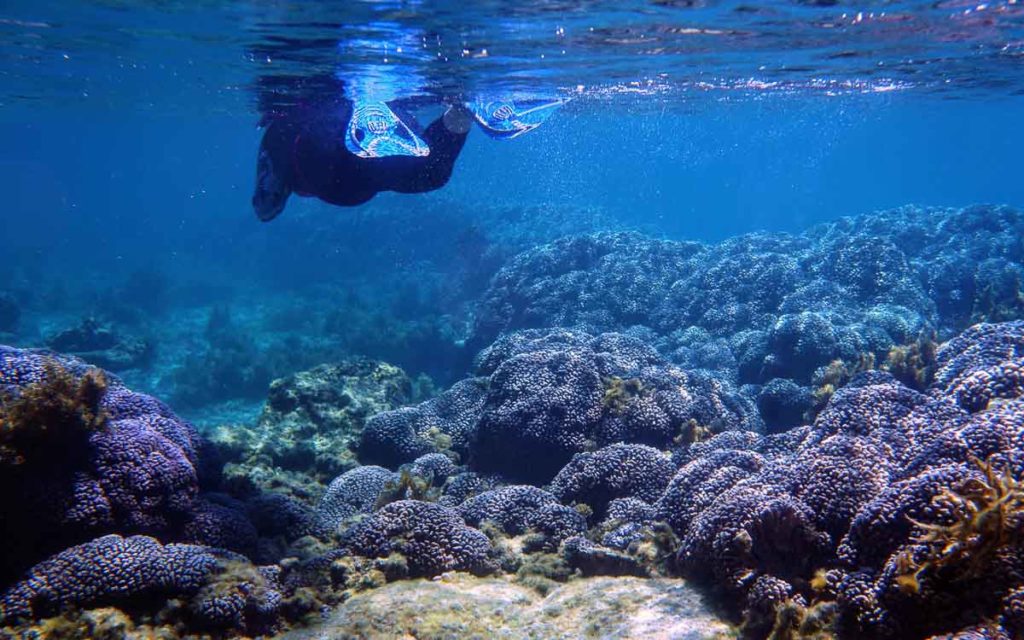 It's time to take a swim while your body is still warm from the pedalling and sustenance. Not in a pool, though! Rent a snorkel set from Pedal and Flipper (AU$20/day) if you don't have one and get ready for a feast for the eyes.
There's a stunning array of marine life in the Rottnest Island Marine Reserve, with over 400 species of fish and 20 species of coral. Floating markers are also laid out at the bays to indicate suggested routes for snorkelling.
Which Beaches to Swim at in Rottnest Island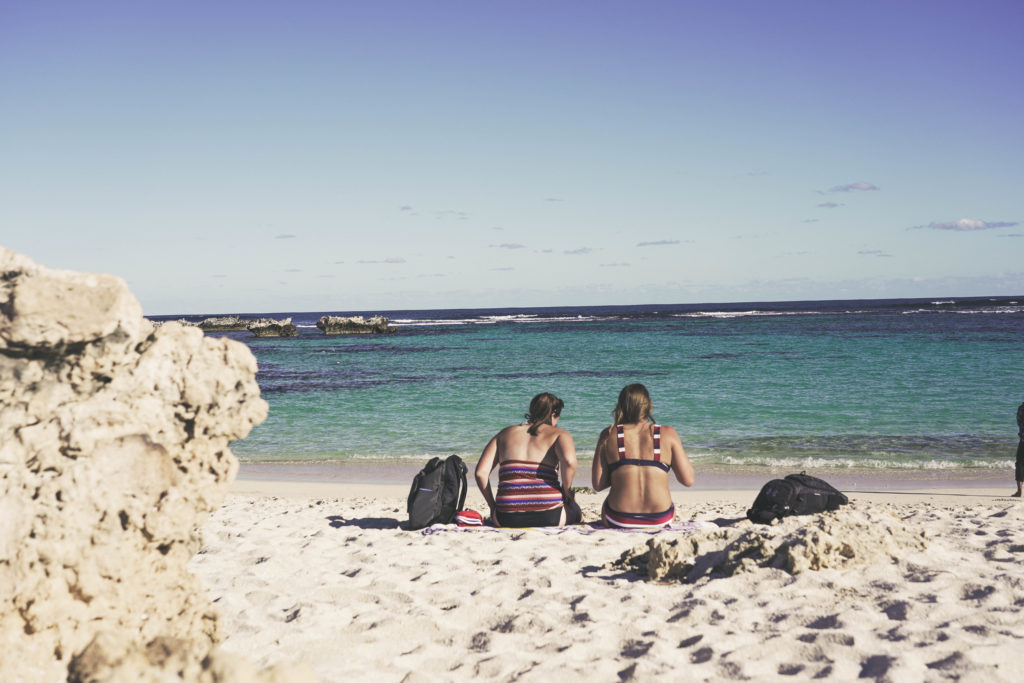 We cycled to Little Salmon Bay for our own snorkelling adventure. It's a peaceful little spot at the southern tip of Rottnest Island, and we swam and took selfies with a variety of colourful fish, and jellyfishes too! 135 species of tropical fish call Rottnest Island home (due to marine sanctuary zones), and so do stingrays, green turtles, and bottlenose dolphins.
Other recommended snorkelling spots: Little Armstrong Bay, Parakeet Bay, The Basin, Pinky Beach, Parker Point and Salmon Bay.
Hour 7: View from the Top of a Lighthouse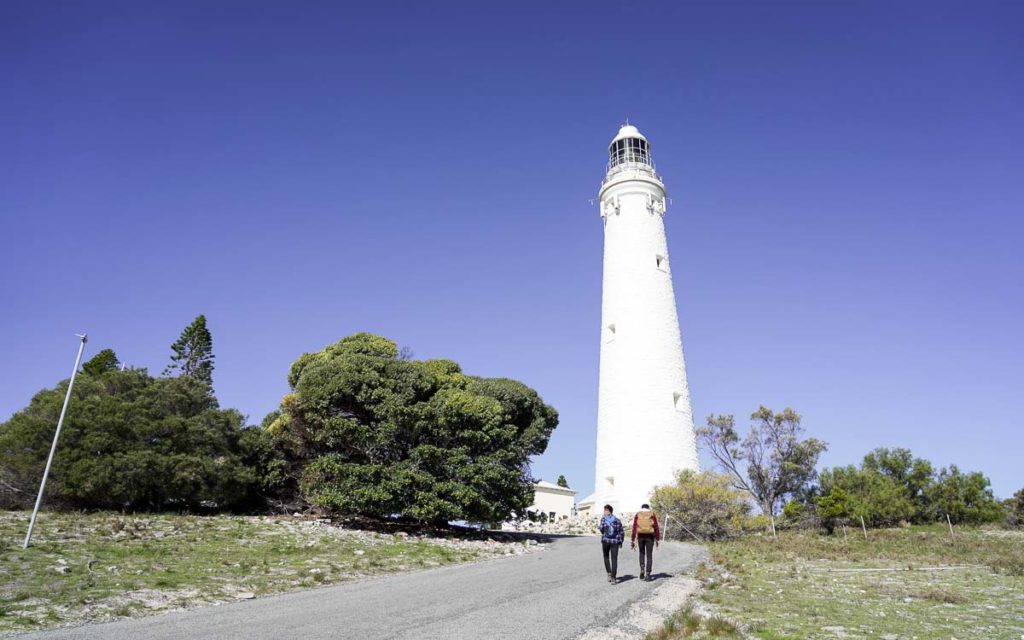 It's been quite the exhilarating afternoon so far, so it's about time take a last look at the island from a breezy vantage point. There are two lighthouses in Rottnest — the Batthurst and Wadjemup Lighthouse, but you're only permitted to climb up the latter.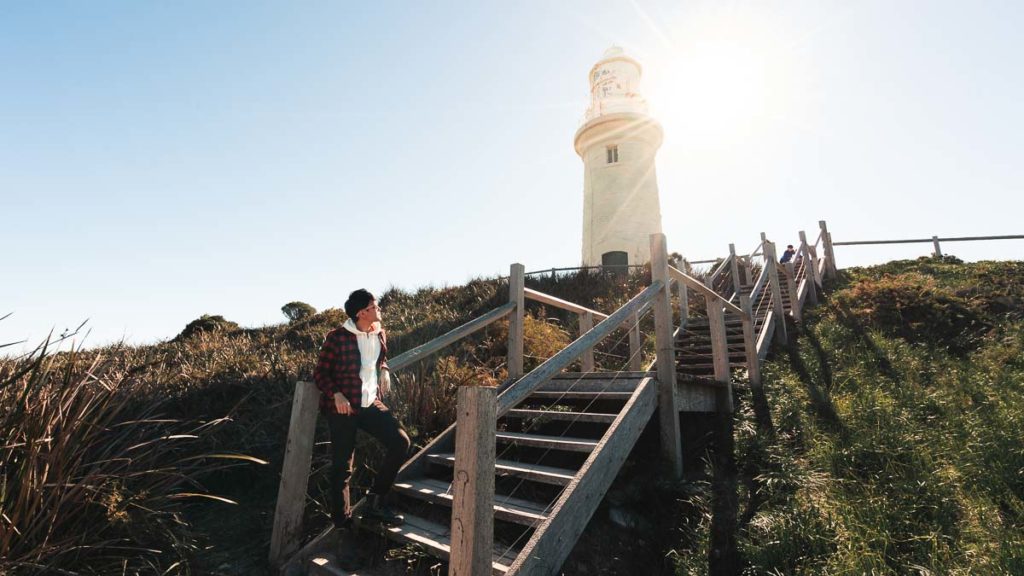 The origins of these lighthouses are pretty fascinating too. Wadjemup was built by Aboriginal prisoners that came to the island nearly 200 years ago, and has remained in operation until now.
You can take a go on a short tour (AU$9) to learn about the history and stories behind these landmarks, and gain insight behind its inner workings. They are conducted every 30 minutes from 10AM to 2:30PM.
Things you can do with more time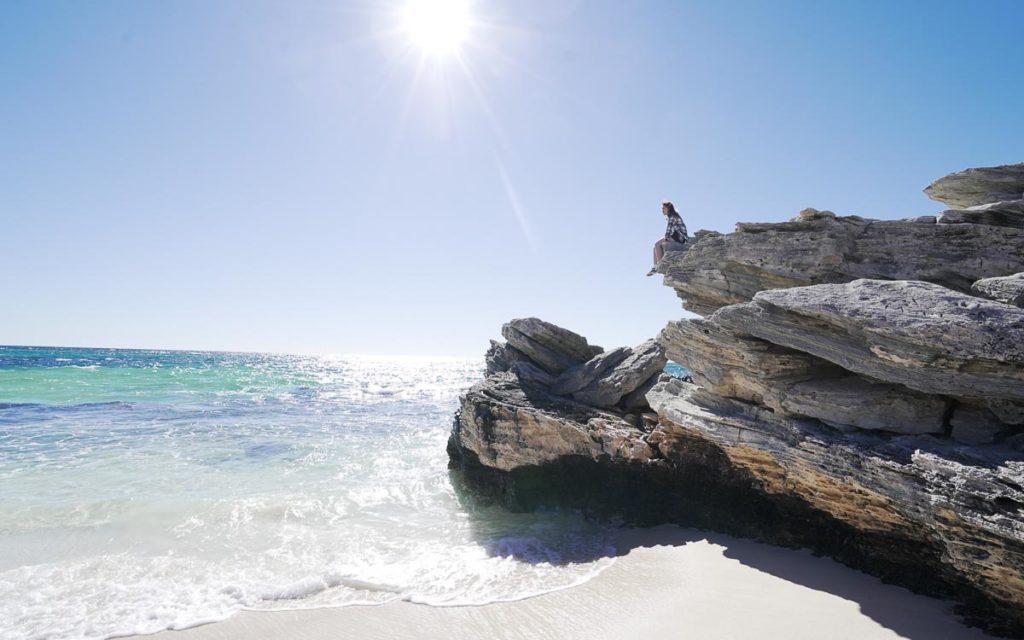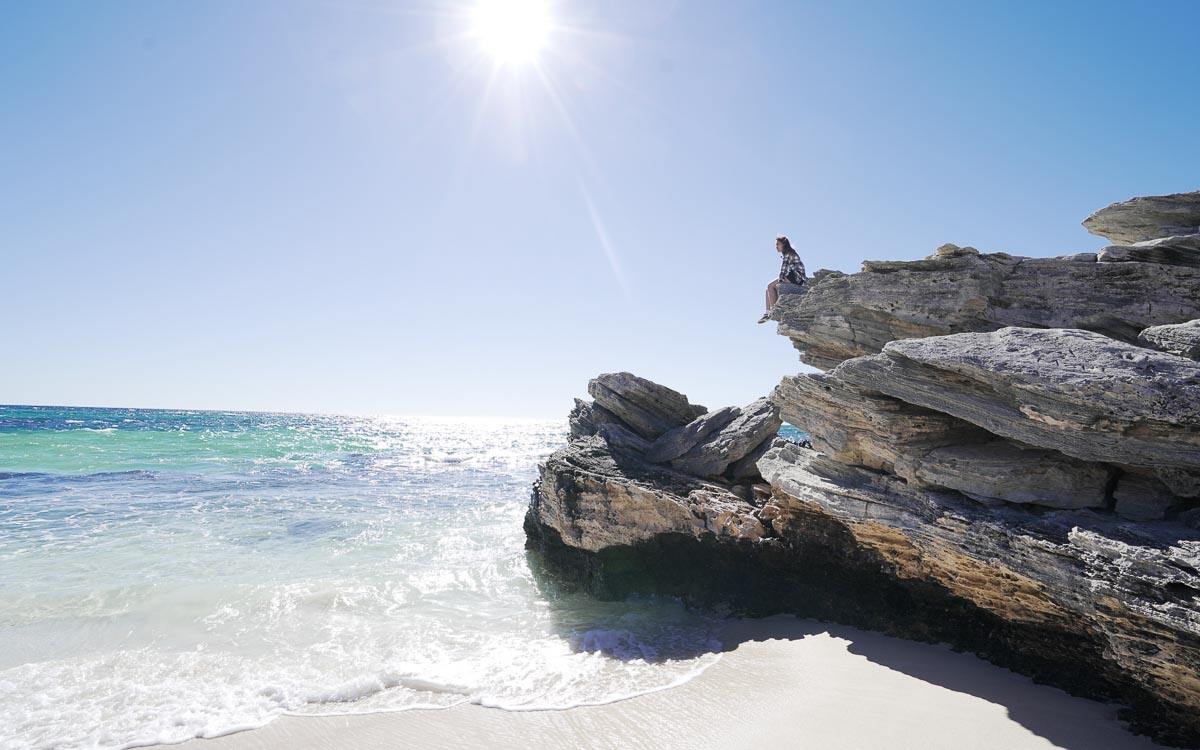 Frankly speaking, seven hours isn't exactly enough time on Rottnest Island. This island wasn't made to be rushed out in a day. It's a place for relaxation, contemplation, peace and wildlife. Should you choose to come back again, or if you've chosen to spend a night or two here, consider these activities as well:
Go Fishing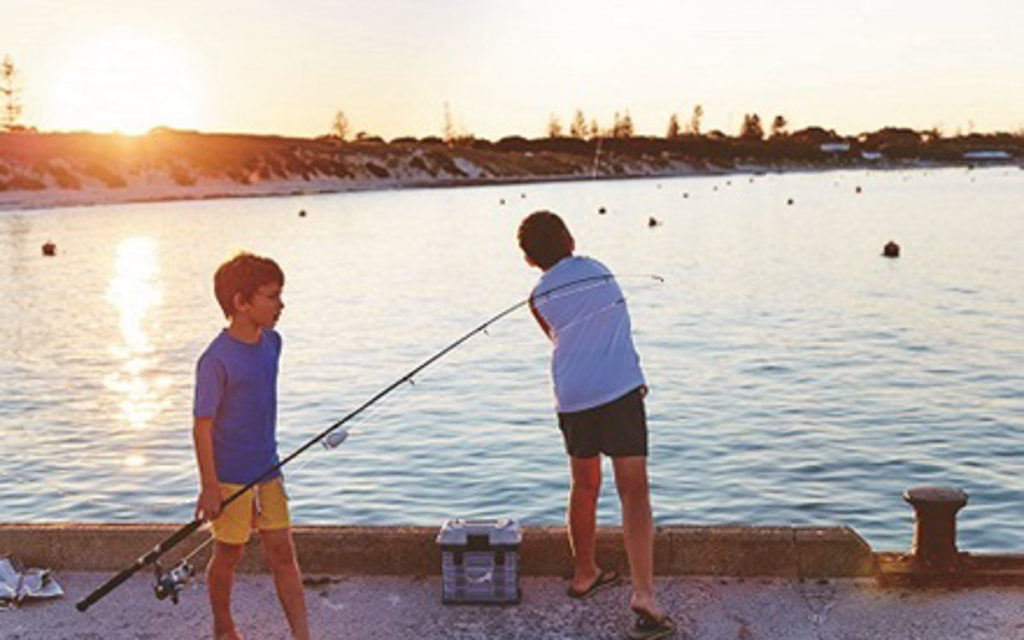 The abundance of marine wildlife in Rottnest draws many here each year for recreational fishing. If you've got an afternoon to spare, you can rent fishing gear from Rottnest Island Bike & Hire and try your hand at it.
The young of many fish species, like the Cobbler and Long-headed Flathead, call the seagrass meadows around the island home. And so do an array of migratory fishes like the Australian Herring, School Whiting and Sea Garfish!
Go Trekking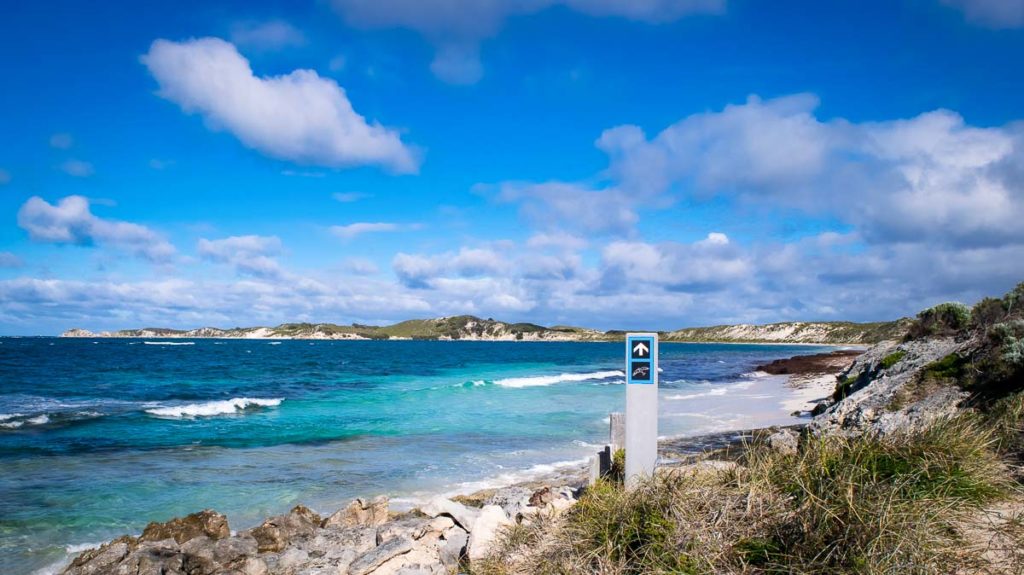 The 19km square feet island also boasts 45 kilometres of trials called the Wadjemup Bidi. The term "Bidi" stands for "track" in the Australian Aboriginal Language Noongar. These trails connect Rottnest's natural beauties to its cultural history, and you'll learn a lot about environment while and the island's past with the accompanying fact sheets they provide. You can find out more about the Wadjemup Bidi project here.
Go Whale Watching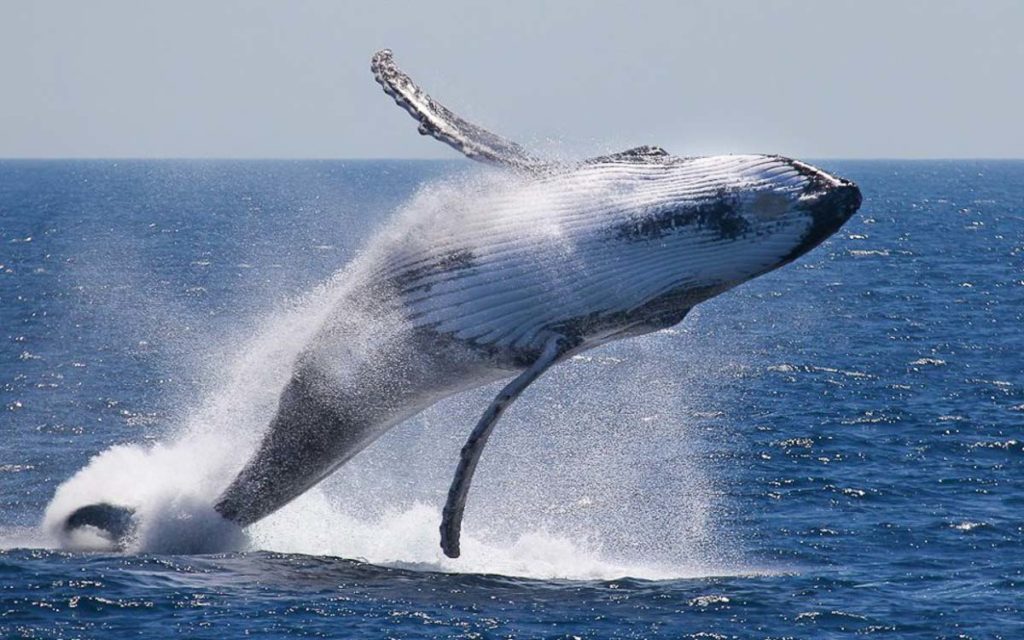 The West End platform provides a magnificent viewing point for the Humpback Whales who linger in the Rotto waters from September to December. About 35,000 of them spend their time here playing with their newborn calfs for a period of time before heading back to the colder southern waters.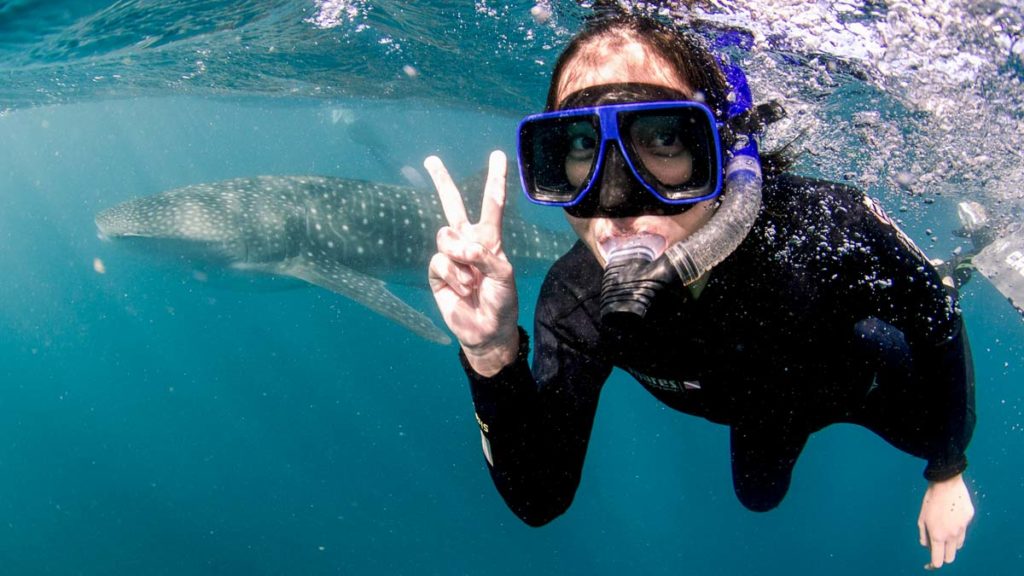 We saw many whale sharks during our road trip around Western Australia too, and even swam next to them! Both these creatures are truly majestic, and you'd regret it if you didn't at least catch a couple while you're here.
Rottnest Island is just 30 minutes away from Perth!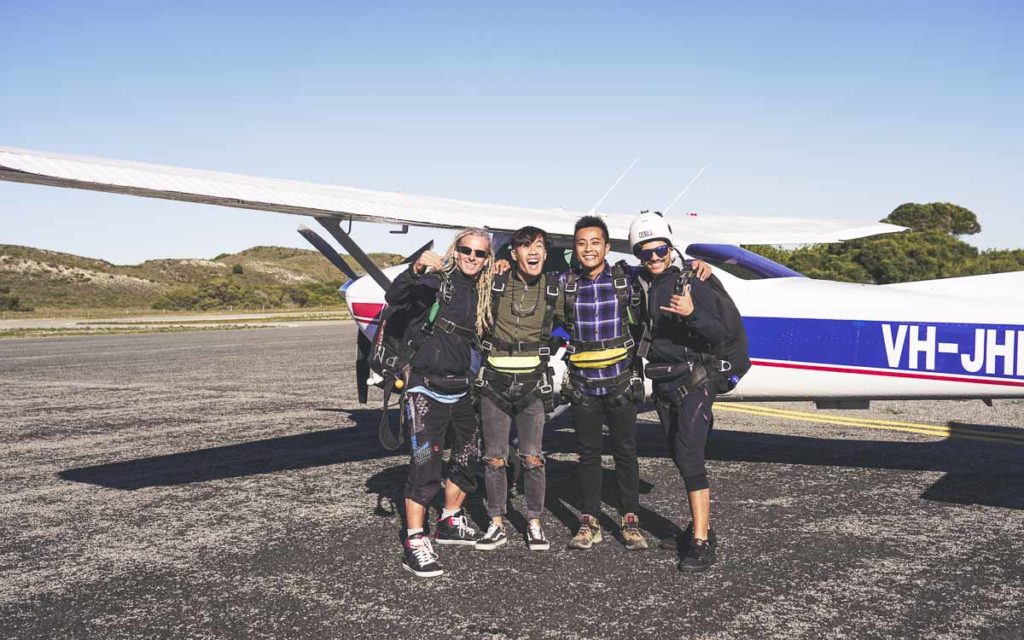 If you're heading to Perth for your holiday this year, don't give this magnificent island a miss. Actually, while you're in Western Australia, don't give leave any stone unturned (literally).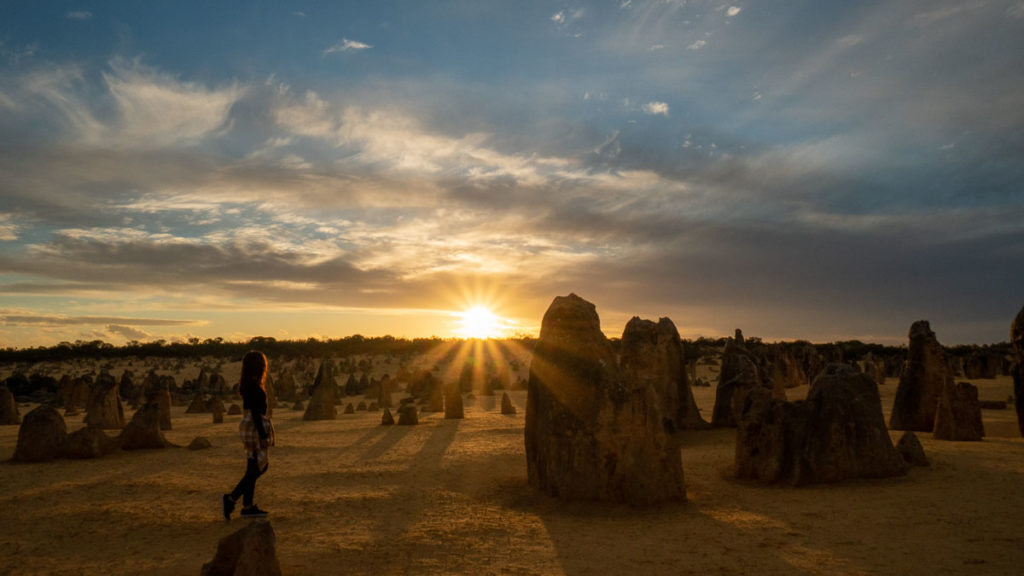 Western Australia is home to manifold wonders of the world — pink beaches, beautiful age old limestones and glorious blowholes are just the first page of this intoxicating storybook.
Read about how you can plan your very own road trip adventure down under in our 11D Western Australia itinerary!
---
This post was brought to you by Tourism Western Australia.
For more travel inspiration, follow us on Instagram, YouTube, and Facebook!
View this post on Instagram