Hanoi is great for Bun Cha and Pho, but the city's bustling traffic can get overwhelming. If you're craving for some nature and serenity, here are seven different day trips from Hanoi you can take.
Vietnam's northern city of Hanoi charms with its duality of ancient and contemporary history, a great destination for the modern, feisty, nature-loving and adventure-seeking individual. The cherry on top for the perfect Hanoi trip is probably visiting any of these seven gorgeous destinations, all under a four-hour drive from Hanoi.
1) Halong Bay (3 hrs from Hanoi City)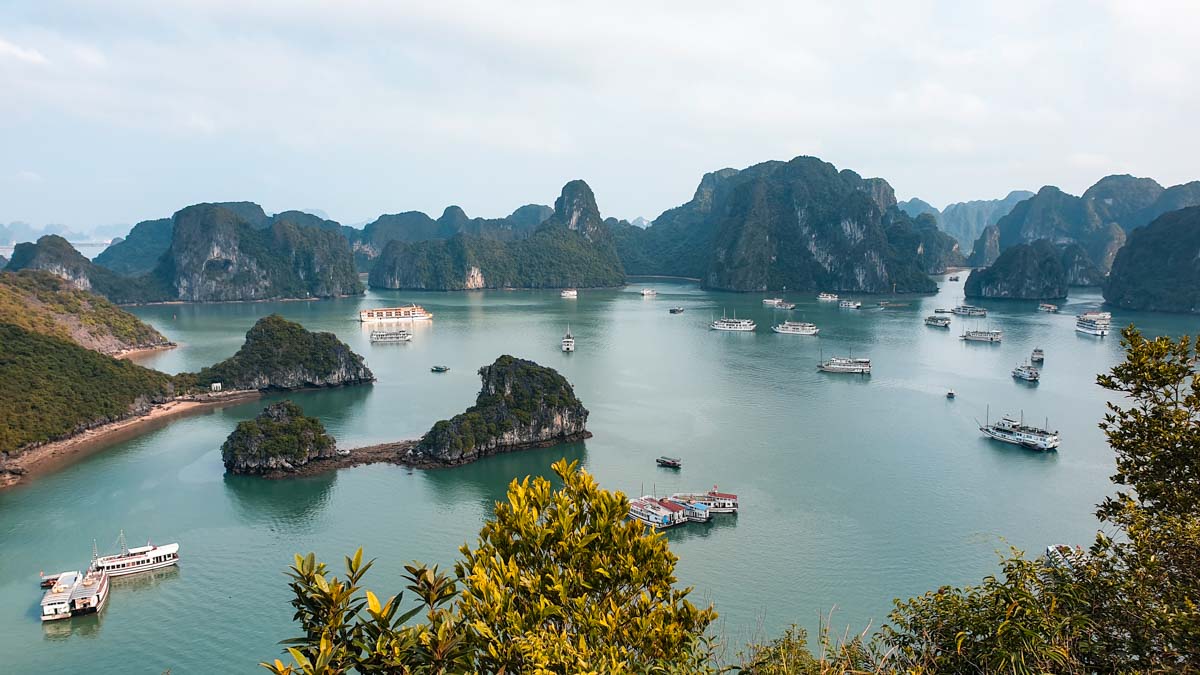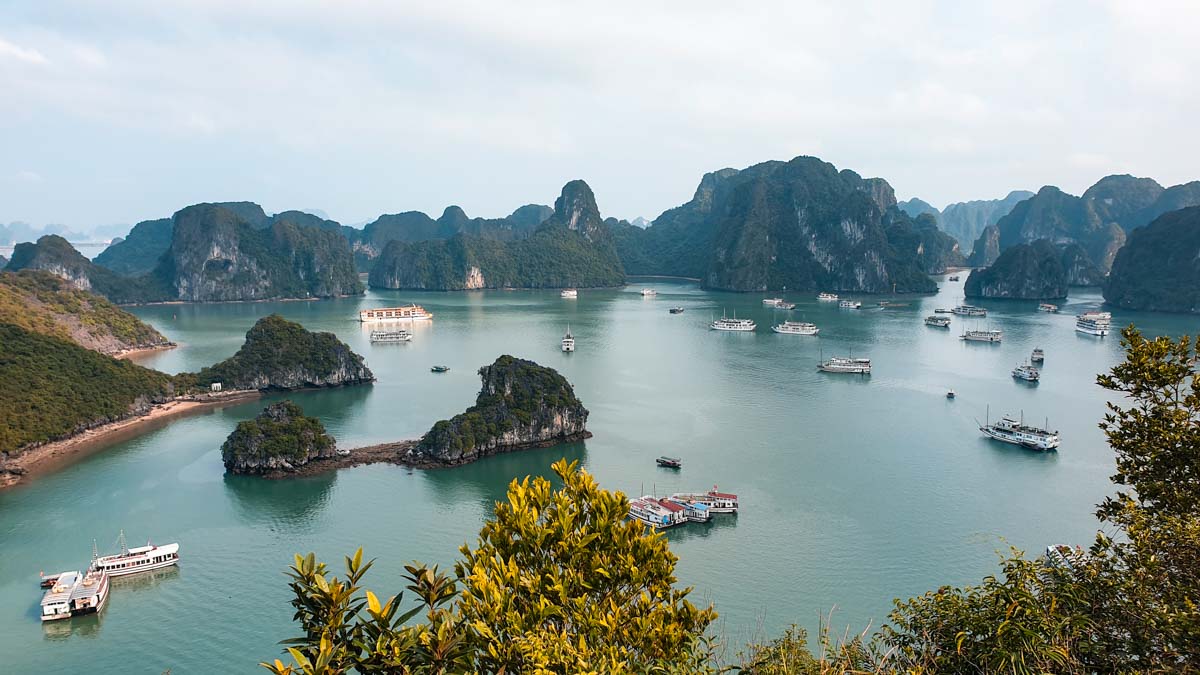 Many say that no trip to Northern Vietnam is complete without a visit to Halong Bay, and that's no exaggeration. With about 2,000 limestone karsts rising from the emerald blue seas, Halong Bay's magnificence bagged her the honour of being officially recognised as one of the New Seven Wonders of Nature.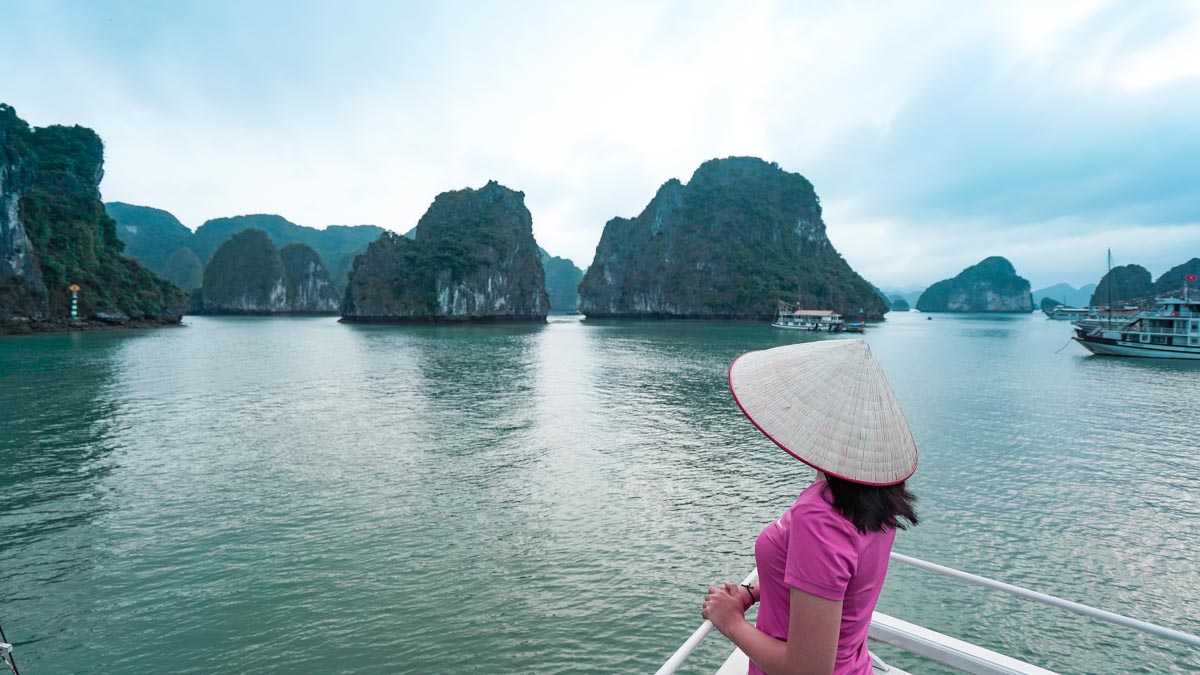 Halong Bay can be explored on day cruises that set out from the Tuan Chau Marina Pier, which is a three-hour drive from Hanoi city. Most Halong Bay tours feature similar itineraries — a visit to Titop Island, a kayak activity, and a visit to a limestone cave.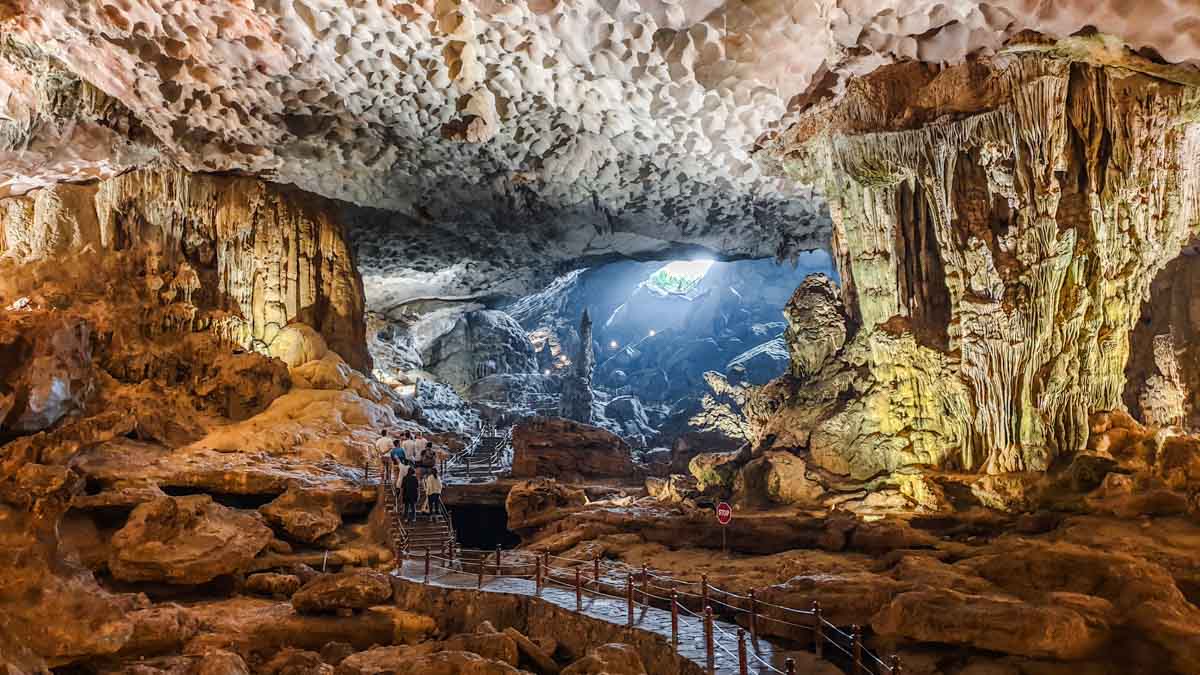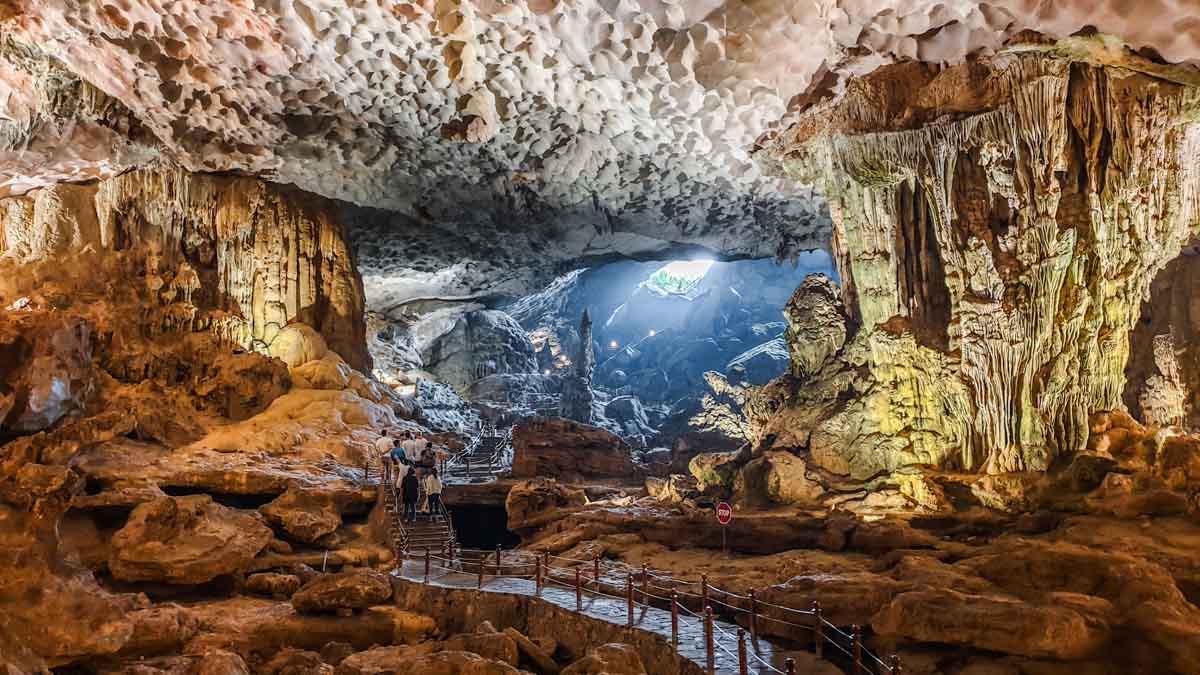 Some may find the day trip to Halong Bay rushed factoring the 3hr journey, so if you have more time, do opt for the 2D1N and 3D2N tours to Halong Bay instead.
How to get there: For a self-guided tour, take a bus from Luong Yen bus station within Hanoi city to Bai Chay Tourist Wharf where the boats dock. Alternatively, you can save the hassle of finding your own transport with pre-booked fully guided tours.
Read also: 2-Week Vietnam Itinerary for the Adventurous
2) Ninh Binh (2 hrs from Hanoi City)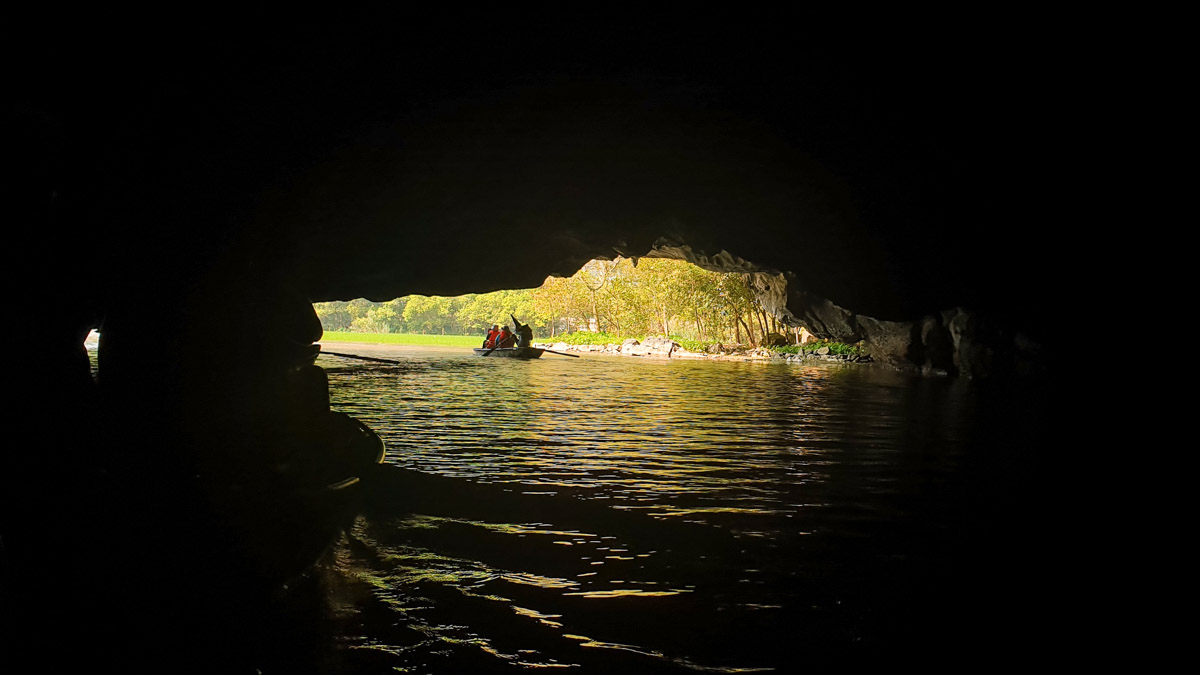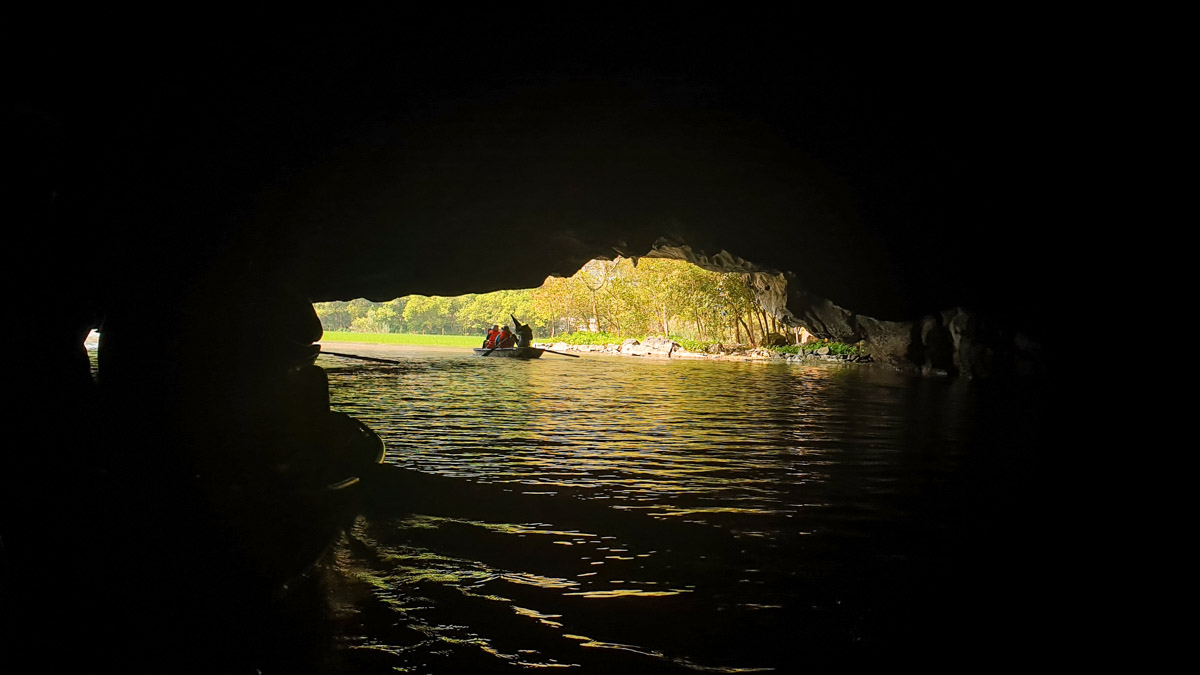 The province of Ninh Binh is about two hours away from Hanoi city and is a day trip destination that's gaining traction among younger travellers these days. There are mainly two areas of attraction in Ninh Binh — Hoa Lu and Tam Coc.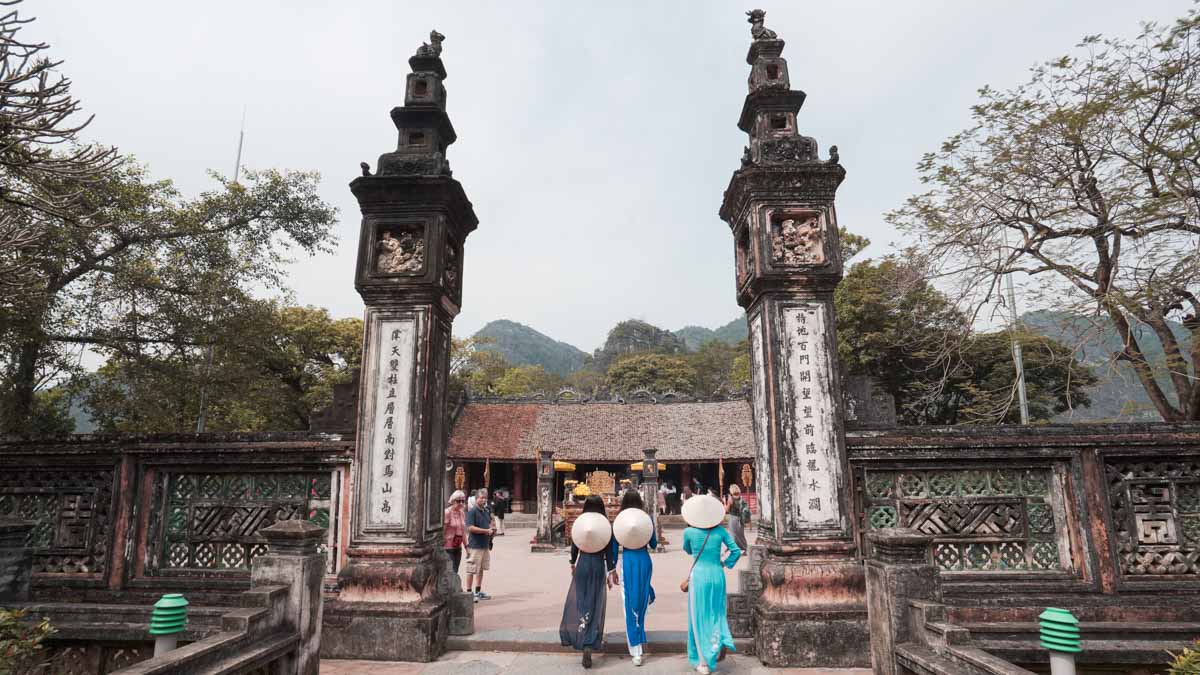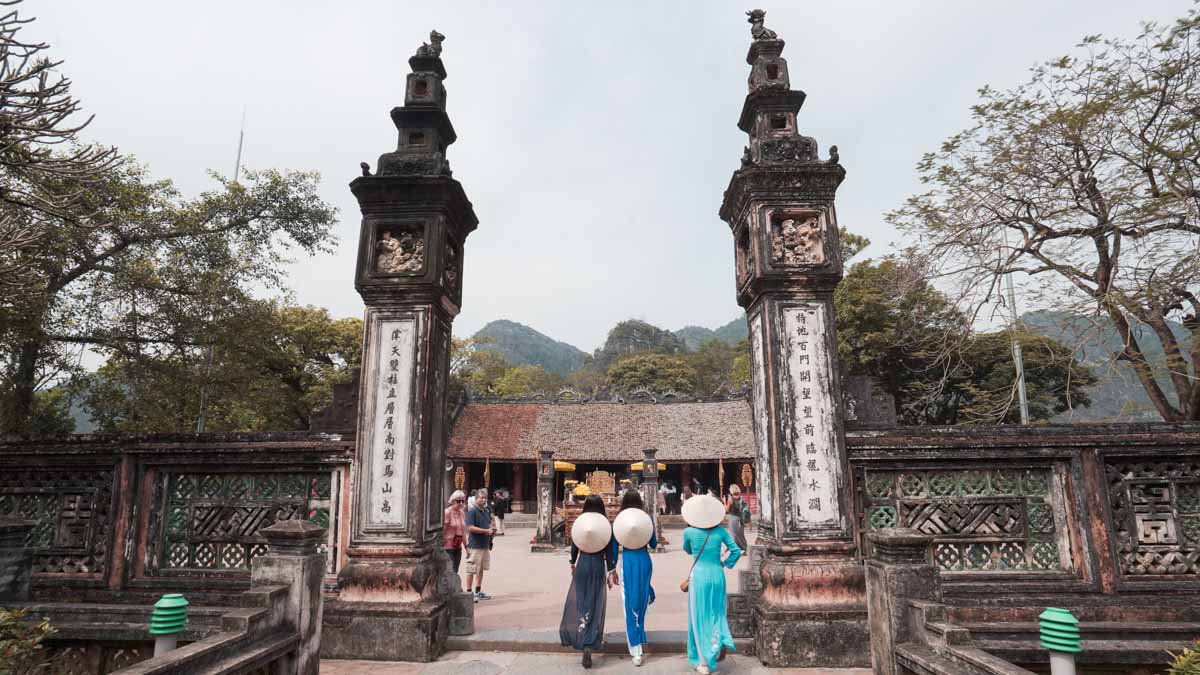 Hoa Lu: History buffs would love this day trip destination. Hoa Lu was the capital of Vietnam between the 10th – 11th century, and the most visited monuments of this ancient citadel are two temples built in honour of past emperors, Dinh Tien Hoang and Le Dai Hanh. Although these temples aren't as majestic as ancient Chinese or Japanese temples, they're of importance to the Vietnamese for their historical value.
How to get there: If you're visiting Ninh Binh on your own, Hoa Lu and Tam Coc each take up one day to explore. Take either a direct bus from Giap bus station in Hanoi that goes to Ninh Binh bus station every hour, or a train from Hanoi to Ninh Binh. There are day trips organised by tour agents that bring you to both Hoa Lu and Tam Coc in a day.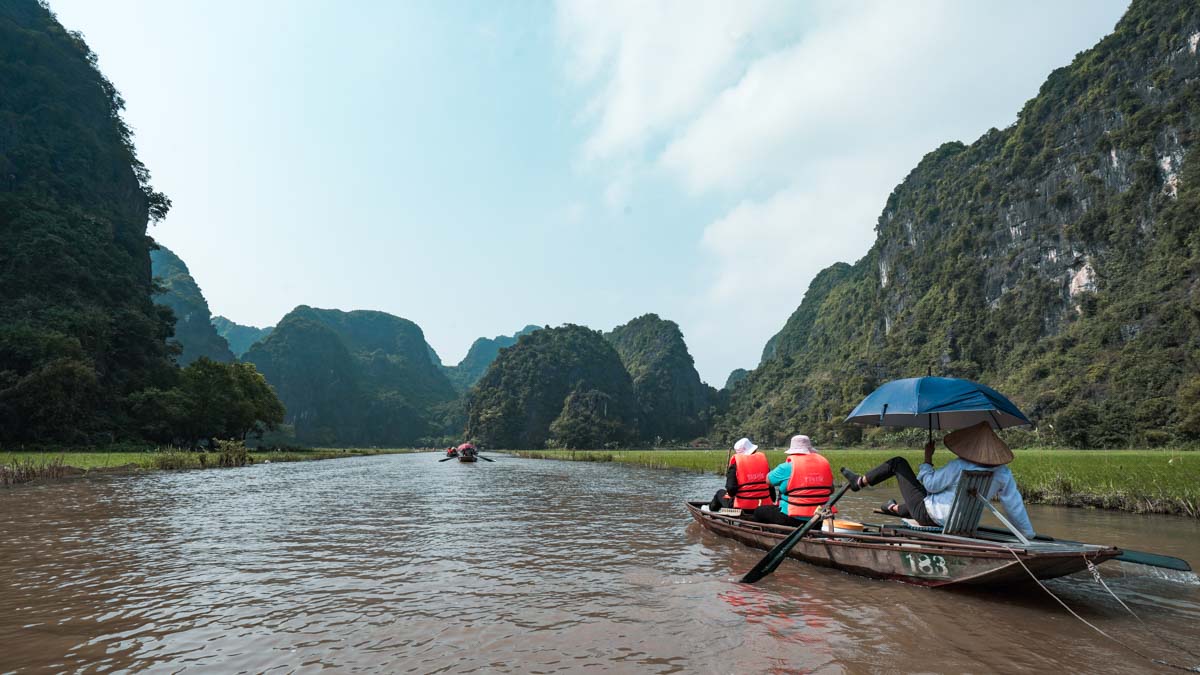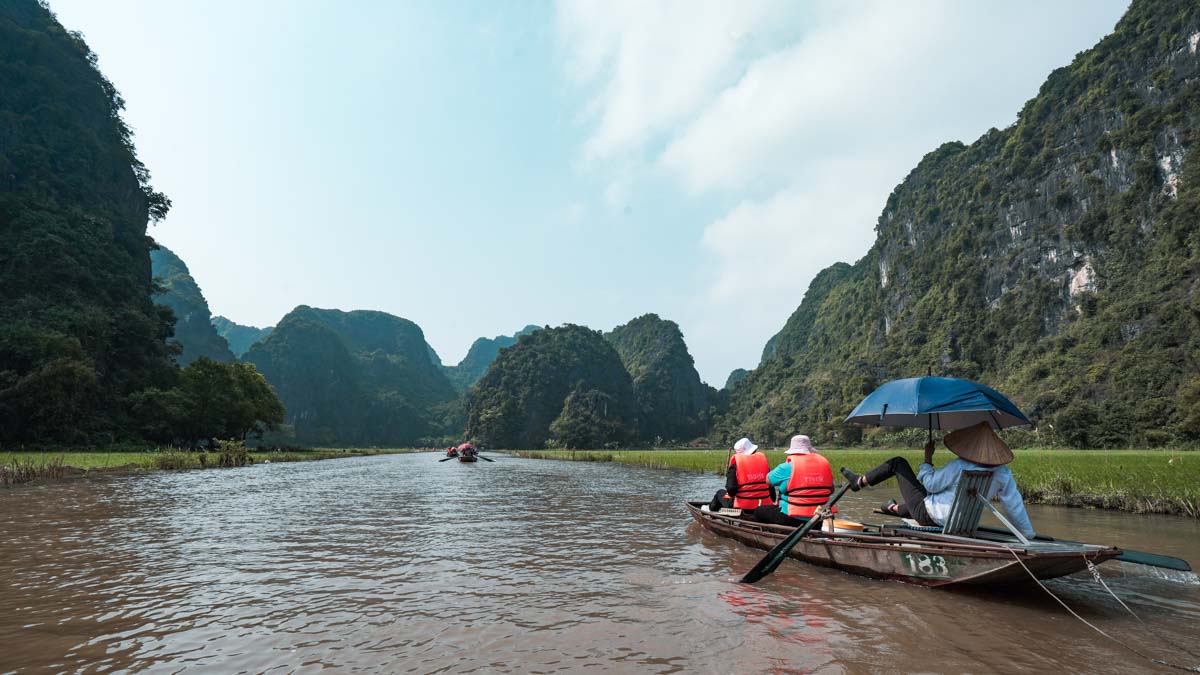 Tam Coc: Also in Ninh Binh province is Tam Coc, a flooded cave karst system. It is nicknamed "The Inland Halong Bay" as the view of the limestone karsts on the river is a striking resemblance to those of Halong Bay.
Most visitors do a rowboat tour at Tam Coc where the boatmen use their powerful legs to row the oars (you'll have to see it to believe it!). It costs 195,000₫ per person to get on a rowboat and lasts about 45 mins down the Tam Coc river. It gets interesting when the rowboat goes through the hollow parts of the limestone karsts (caves!) as some of them are pitch black and can be quite a "terrifying" experience!
At the end of the ride, it's advisable to tip the boatman for their hard work!
*Pro-tip: Bring along an umbrella or sun hat as the sun in Vietnam is quite unforgiving! Or, get Vietnamese conical hats (non la) from the peddlers along the pier before you get on the rowboat — it's also one of the cheapest places to get one (~30,000₫).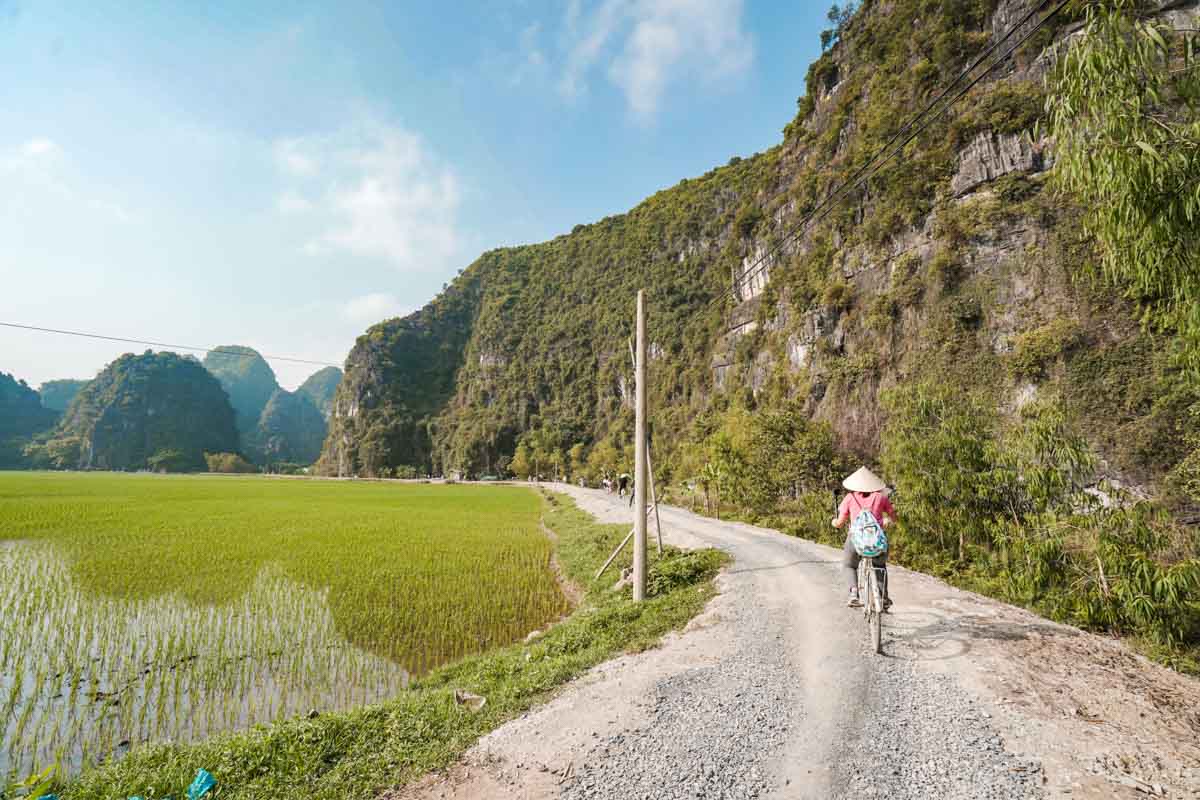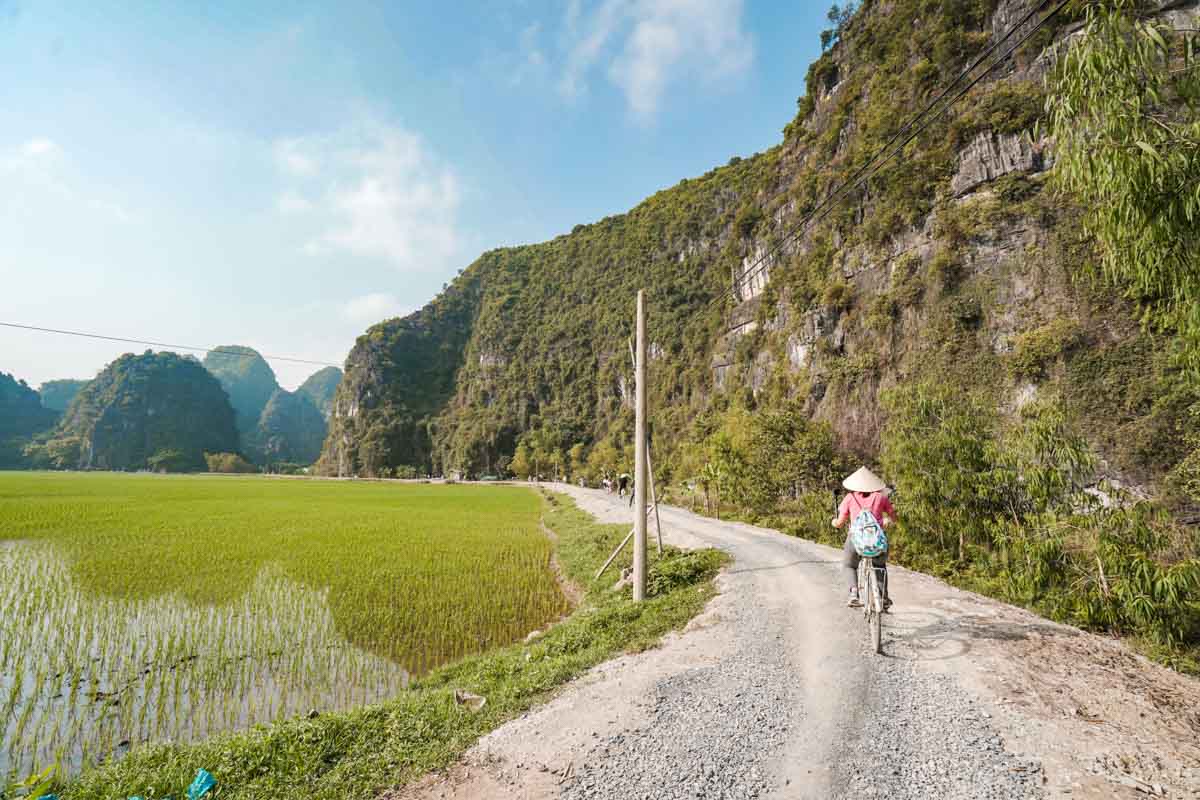 You can also explore Tam Coc on a bicycle! Vietnam is the second largest exporter of rice in the world, and Tam Coc is one place where you can catch locals farming their own rice. During our day trip to Tam Coc, we cycled past a few rice paddy fields and villages.
How to get there: Book a day tour (~S$39) if you'd like to visit both Hoa Lu and Tam Coc on the same day. Saves yourself some planning effort too!
Other highlights: If time permits, visit the Bich Dong Pagoda that consists of three separate layered pagodas: Ha, Trung and Thuong. These three pagodas were built in ascending order and can be quite a workout to get to!
3) Trang An (1 hr 40 mins from Hanoi City)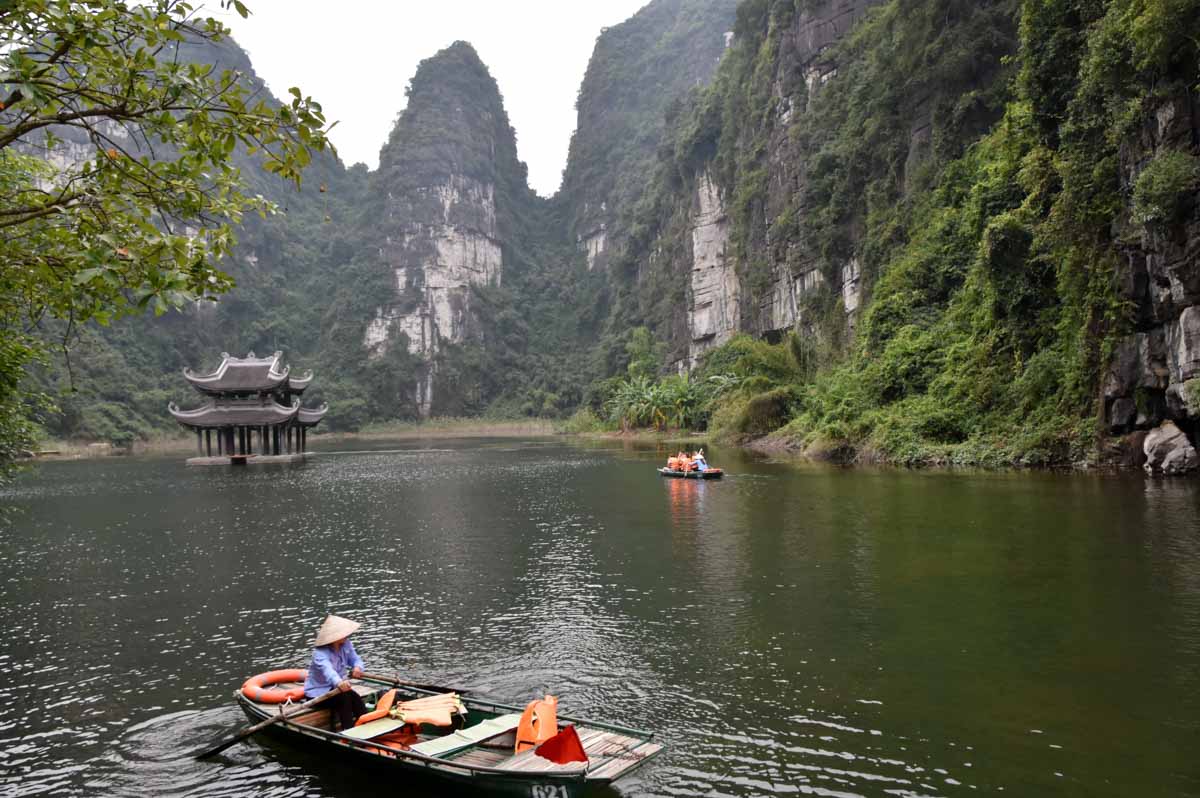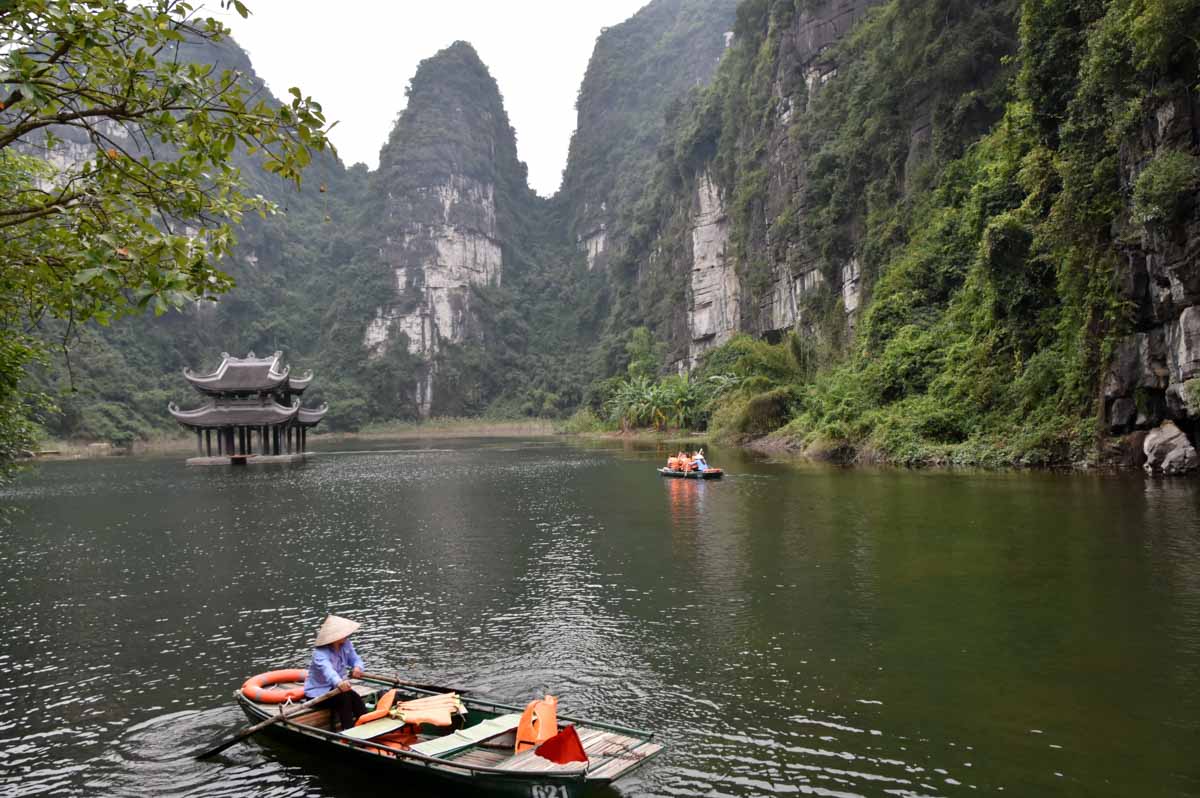 Trang An is another hot favourite when it comes to day trips from Hanoi. While it's marketed as an "alternative" to Tam Coc, Trang An's captivating landscapes are not to be undermined. The stream is lined with some 2,000 bamboo boats to ferry visitors on sightseeing boat rides!
At 200,000₫/pax, the two-hour riverboat ride brings you to four different caves: Sang Cave (Bright Cave), Toi Cave (Dark Cave), Ba Giot Cave and Sinh Cave.
You may also know Trang An as one of the filming sites of Hollywood blockbuster Kong: Skull Island, which visitors can get a glimpse of during the boat tour.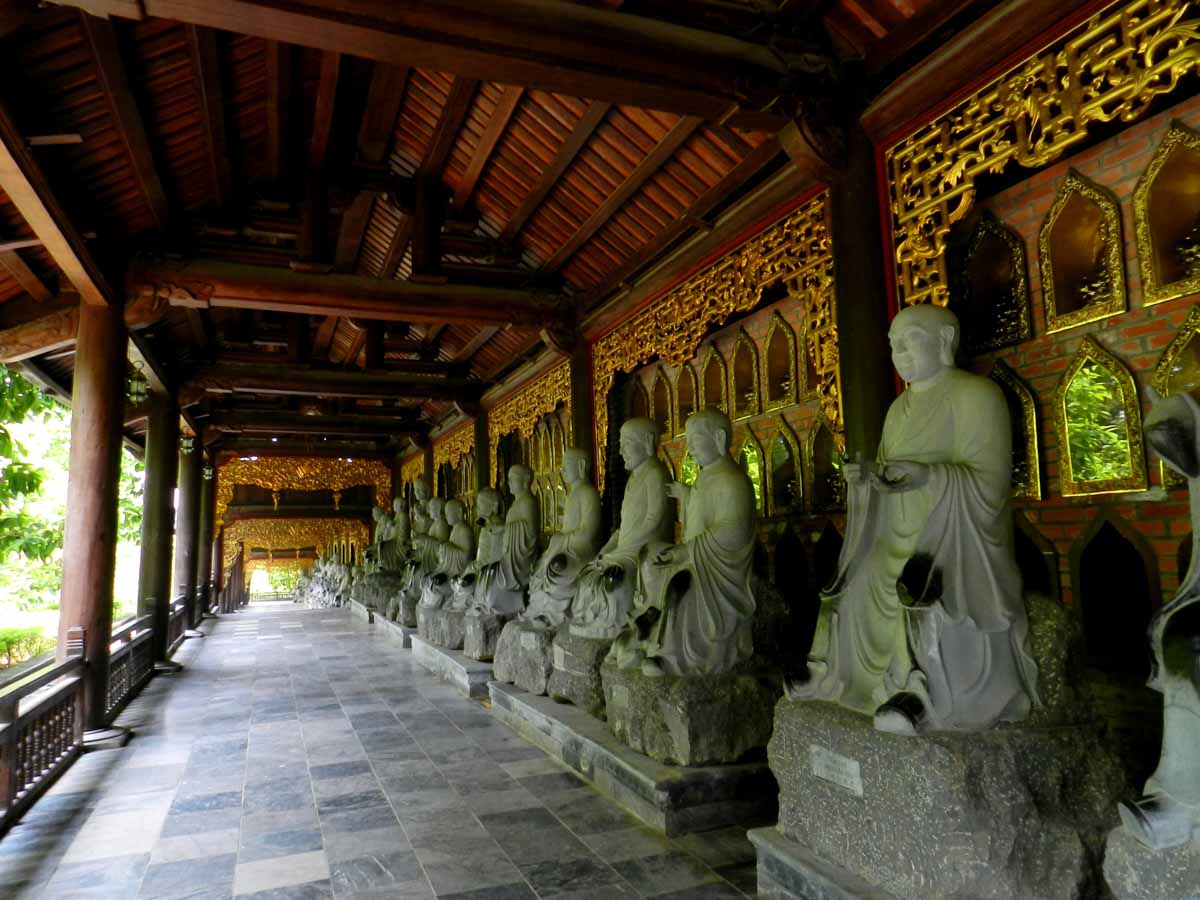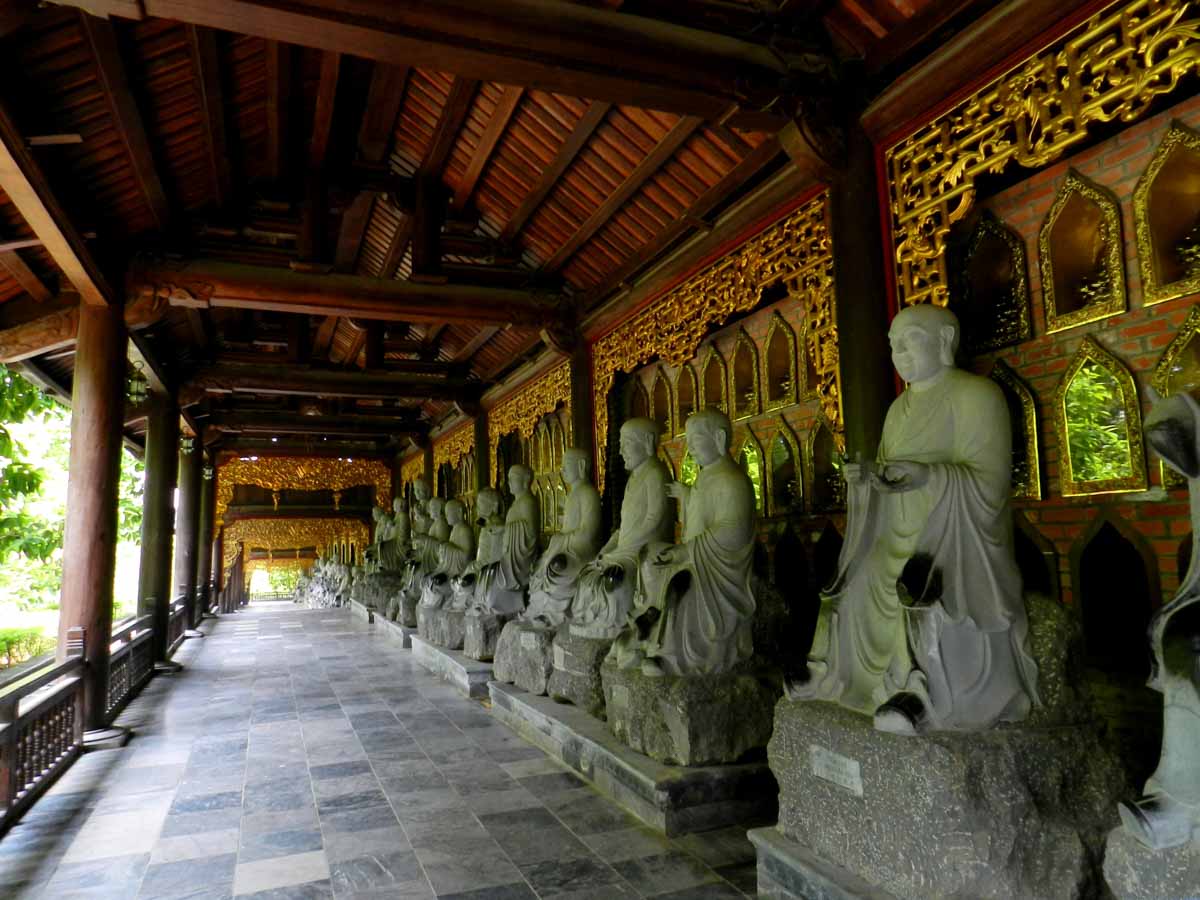 The Bai Dinh Pagoda is also another highlight of Trang An. The Buddhist Pagoda is the largest of its kind in Vietnam, so do allocate around 2–3 hours to explore all of it. Entrance to the pagoda is free but taking the electronic minibus to the pagoda costs 300,000₫ one-way.
How to get there: Trang An is about 8km away from Ninh Binh, so directions from Hanoi will be the same to Ninh Binh, though visitors will need to take an additional cab to Trang An. Alternatively, choose the fuss-free method and book a day trip to Trang An (~S$33).
Read also: The Quirky 6D Central Vietnam Itinerary
4) Cat Ba Island (3 hrs 30 mins from Hanoi City)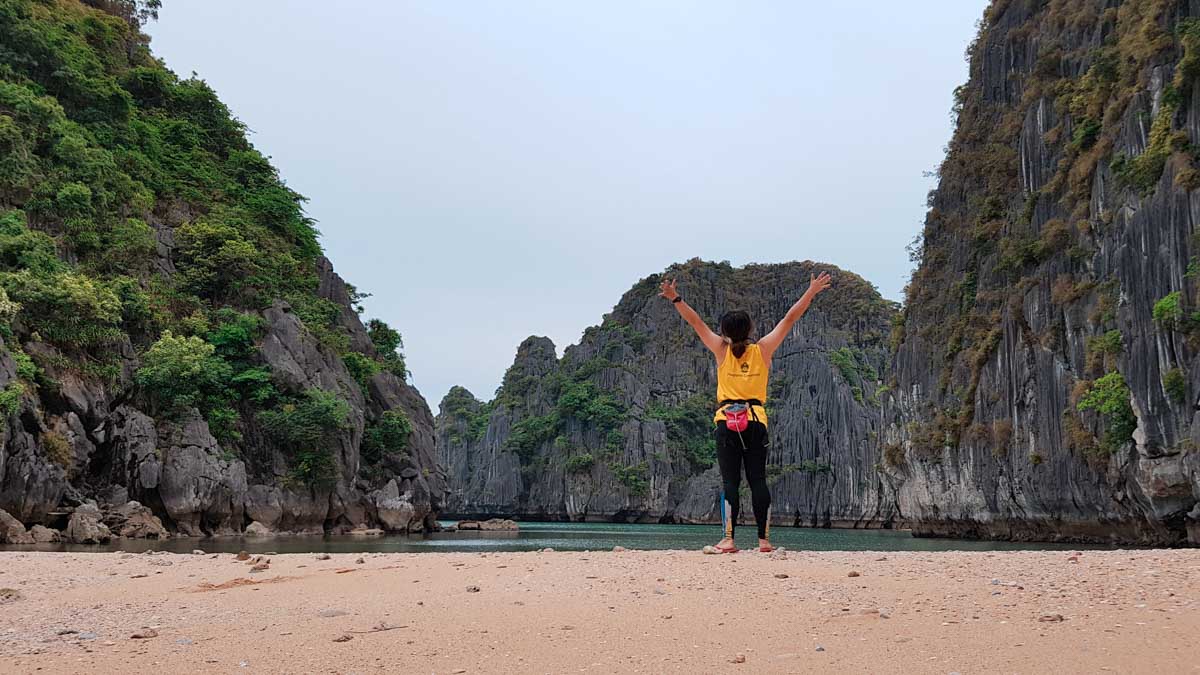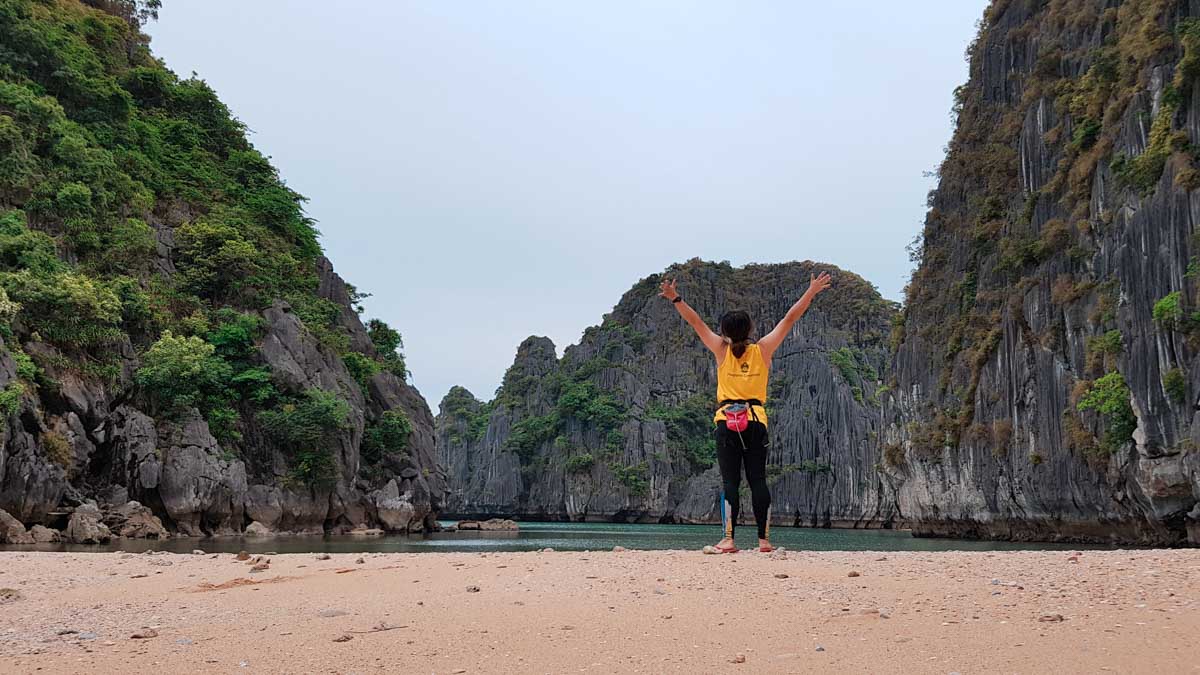 Cat Ba Island is the largest island on Halong Bay, and it's also a one-stop getaway destination for local and foreign tourists. The island offers adventurous activities such as snorkelling, diving, kayaking, and rock-climbing, and is attracting younger travellers who want to experience something unique to the usual Halong Bay cruises.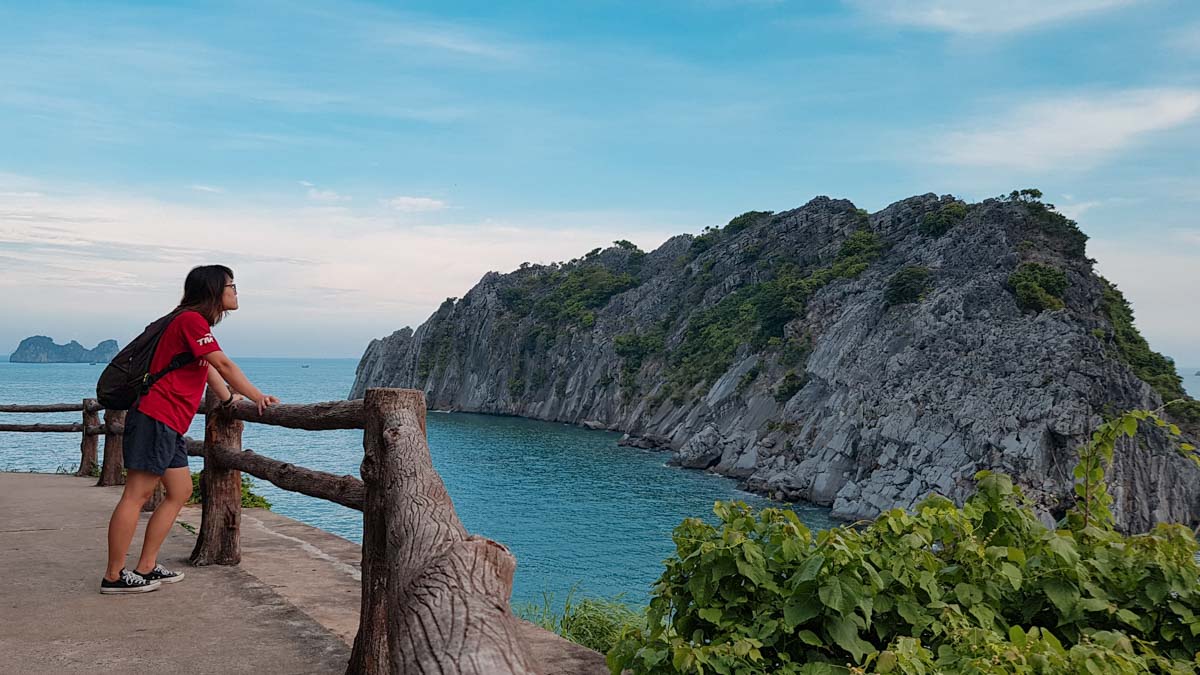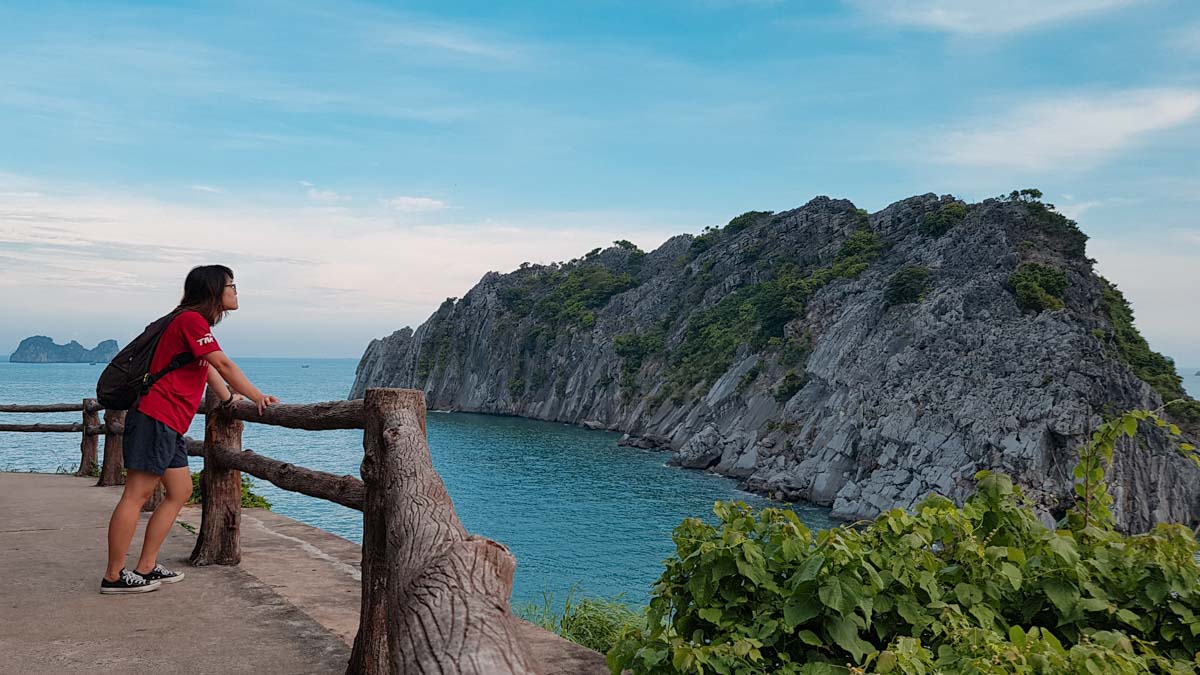 The Cat Ba National Park is also great for trekking. There are a couple of hiking trails with varying difficulty, and if you're an adventurous one, we recommend the 18km hike up to a summit that will take approximately six hours.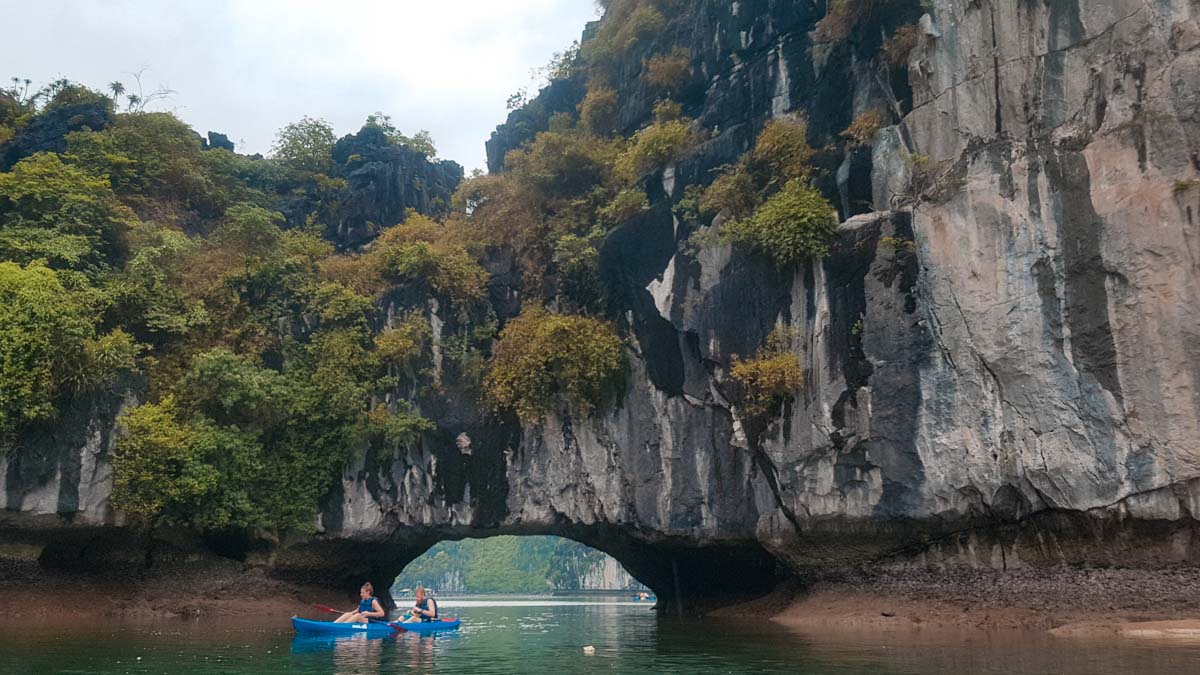 Though it's a popular day trip destination, Cat Ba Island has many hotels and budget accommodation options in its town area, making it a perfect stopover location for two or more days.
How to get there: Take a train from Hanoi to Haiphong, then a taxi to Ben Binh Harbour where you'll hop onto a boat to Cat Ba Island. An easier way would be to book a chartered transfer on a bus with a local tour agent.
Other highlights: 10km from Cat Ba Town is the Hospital Cave, a secret hospital used by the Northern Vietnamese troops during the war. The hospital is built high up in one of the limestone karsts hidden away from sight, making it bomb-proof simply due to its strategic location.
5) Mai Chau (4 hrs from Hanoi City)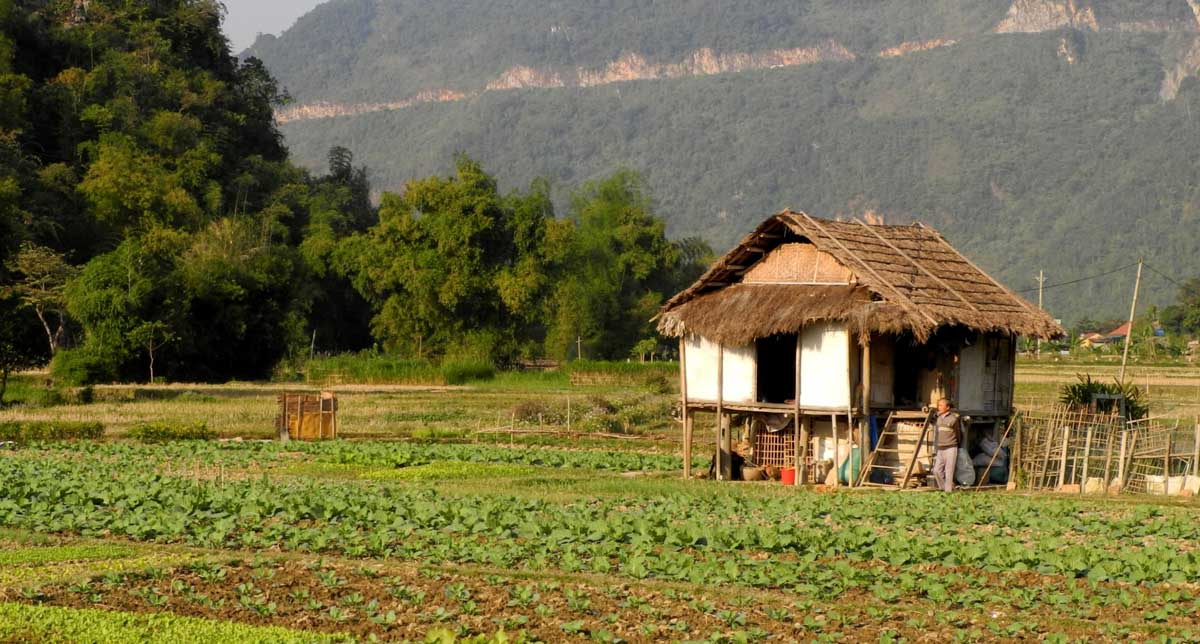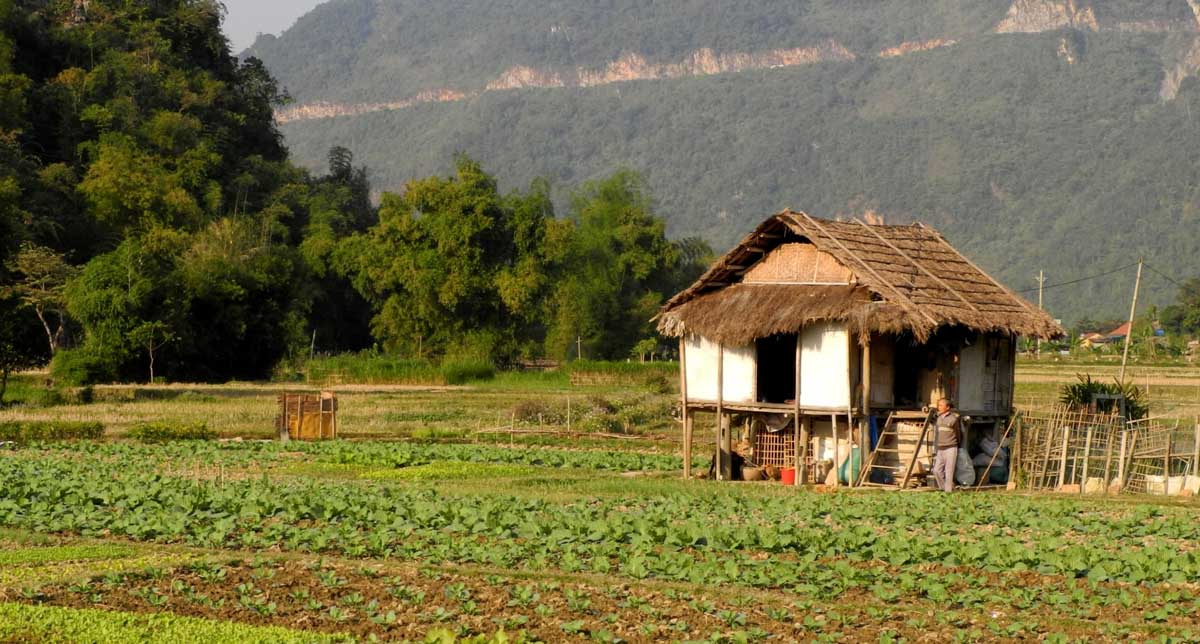 Mai Chau is not your typical Vietnam day trip location but it sure is worth your consideration for a visit! Home to several minority ethnic groups such as the White and Black Thais, the Hmong, and the Tay, Mai Chau is a rural getaway forgotten by time. One can expect to visit the stilt houses of the minority groups among plains of paddy fields.
Another reason why Mai Chau makes the perfect day trip from Hanoi is its proximity to Hanoi but offers similar views to Sapa, that's more than six hours away (Mai Chau only requires four).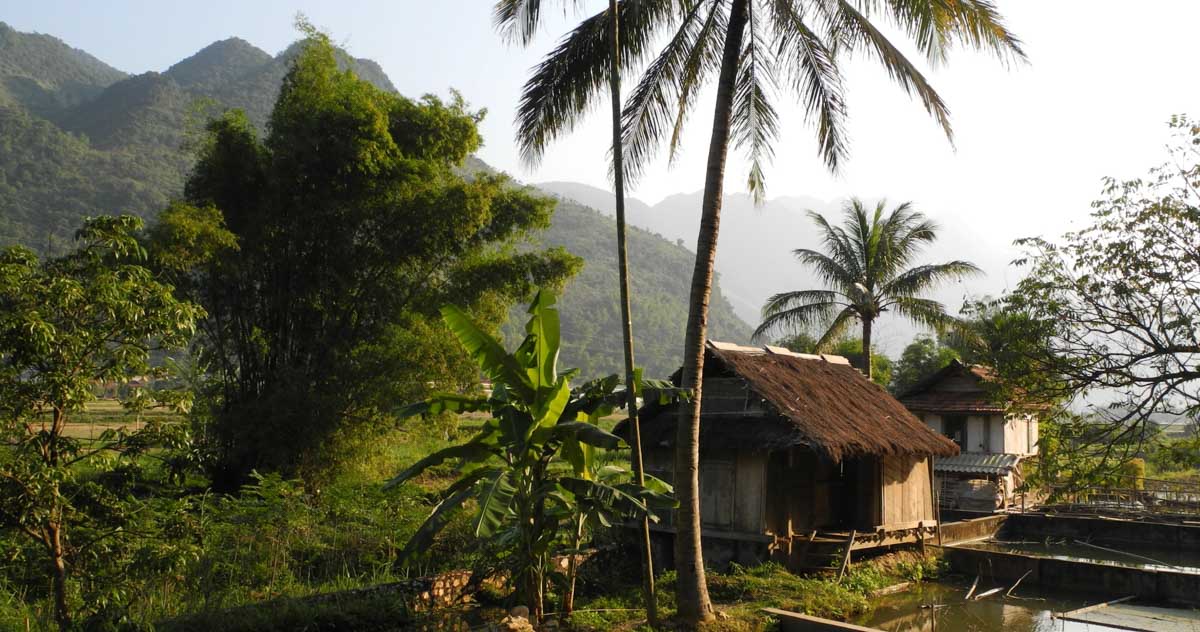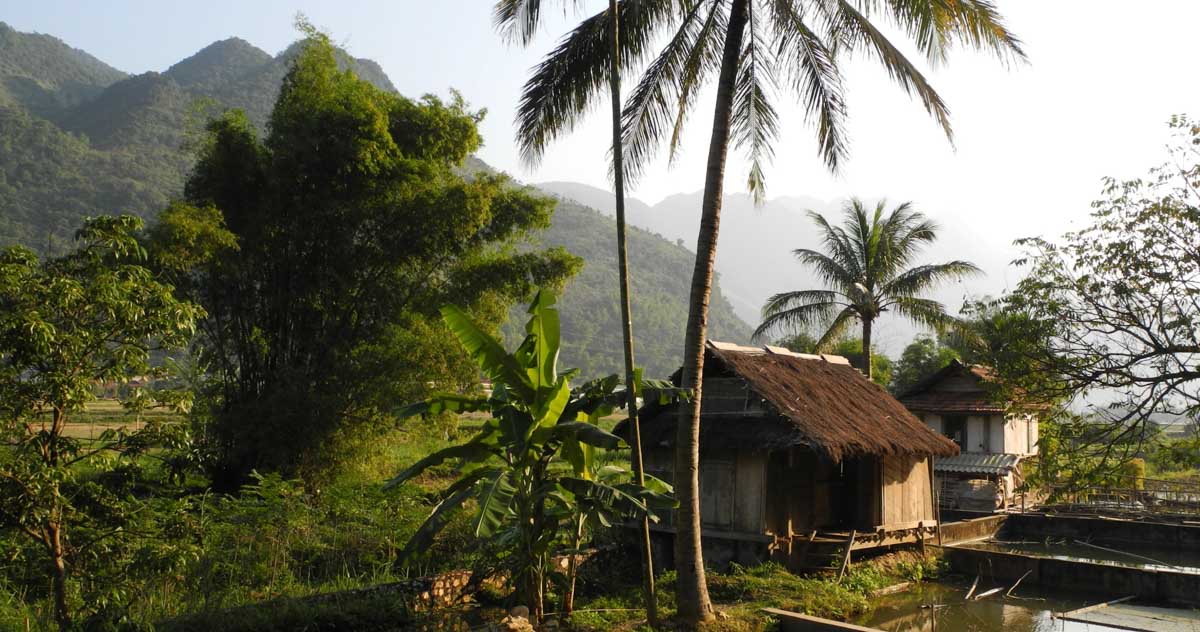 Do plan your trip to Mai Chau on a Sunday as locals of neighbouring minority tribes will come together to trade at the Pa Co Sunday Market. Farmed produce, livestock, and handmade crafts are usually what's sold there. It's hence a great chance to interact with the minority tribes without visiting "touristy tribal villages" maintained by tourism boards.
Do note that the Sunday market opens early in the morning and closes before noon.
How to get there: Take a bus from My Dinh Station in Hanoi to Mai Chau, or simply book your Mai Chau day trip (~S$49).
6) Huong Son District — Perfume Pagoda (2 hrs from Hanoi City)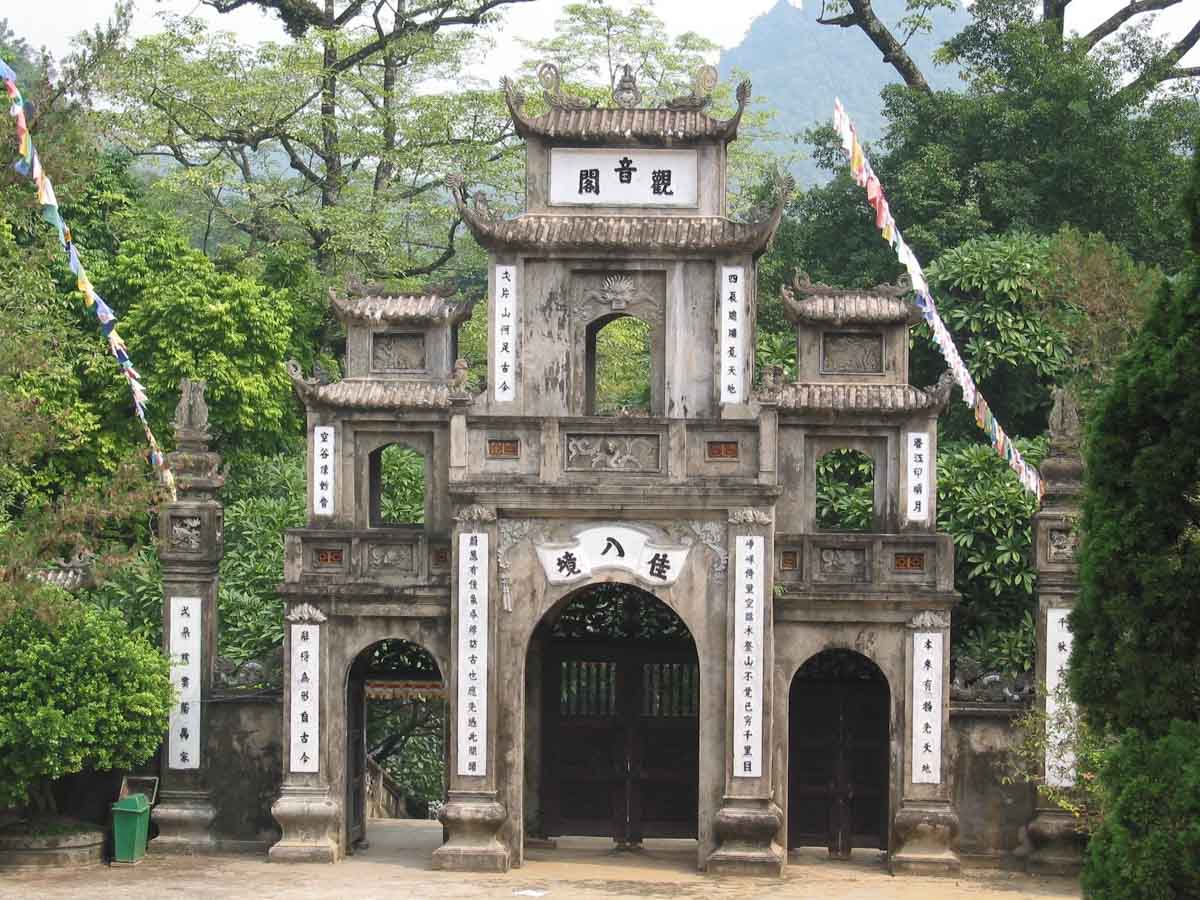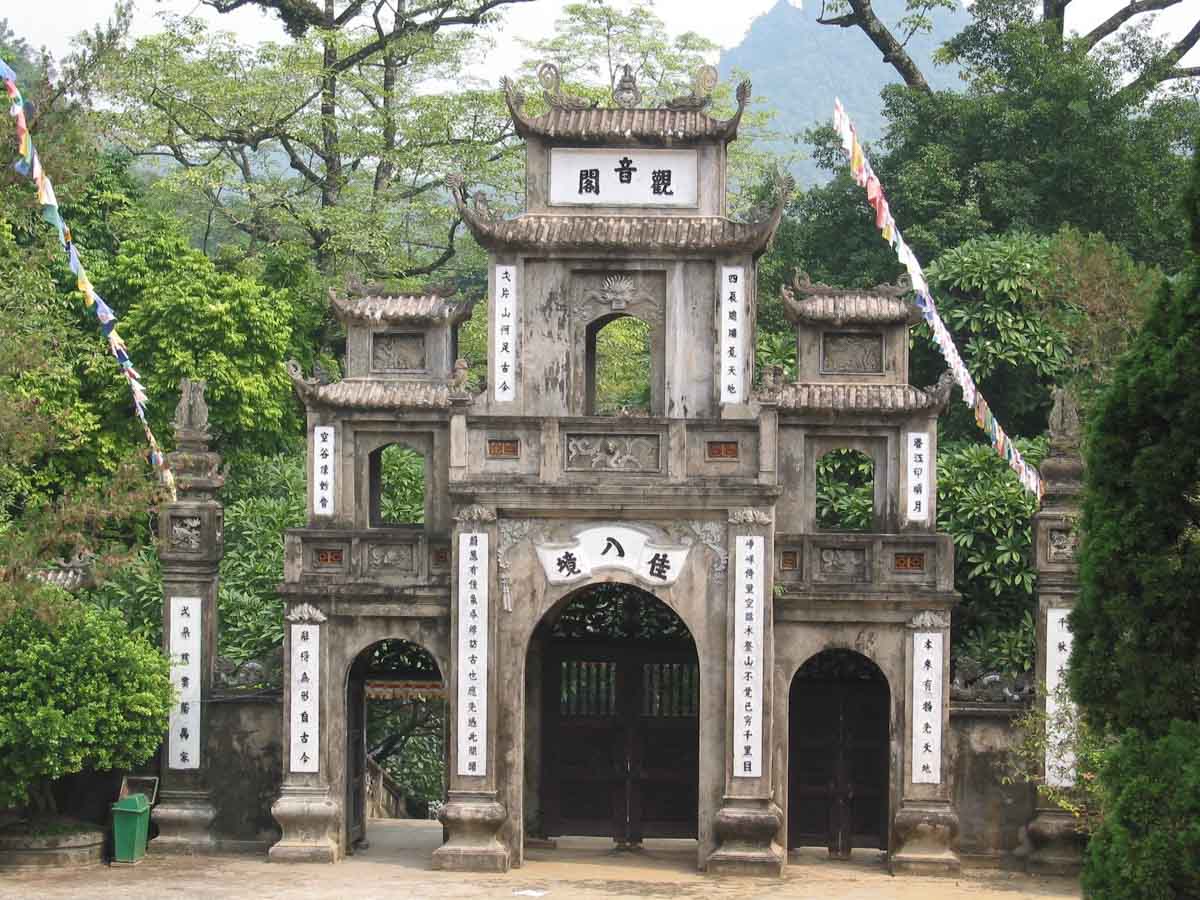 Southwest of Hanoi is the district of Huong Son, and there lies one of the largest sacred sites of Vietnam within mountains and caves. The most famous religious site would be the Perfume Pagoda, a Buddhist temple that's the centre stage of the longest festival in Vietnam — the Huong Pagoda festival.
If you're into Vietnamese history or Buddhism, visiting Perfume Pagoda and its vast complex of Buddhist temples and shrines along the Huong Tich mountains makes the perfect day trip from Hanoi.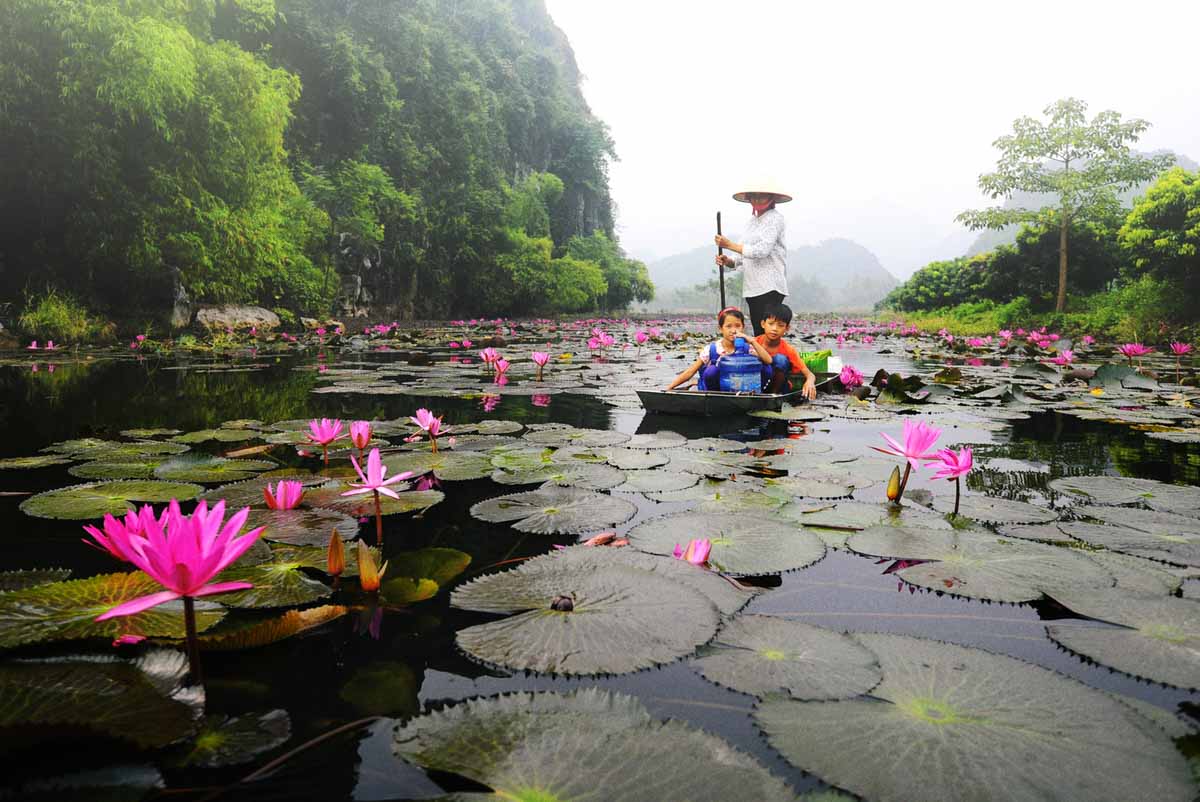 While visiting the Perfume Pagoda is the main agenda of most visitors to Huong Son district, there are also relaxing rowboat rides along the Yen Stream that sees lilies in bloom during the autumn between the months of September to November. The rowboat will lead you to the Thien Tru Harbor, where you'll begin your trek up to the Huong Tich cave to the famed Perfume Pagoda.
During the months of February to March, hundreds of thousands of pilgrims visit Perfume Pagoda in hopes of finding happiness and romance. If you're visiting Vietnam during those months, get festive with the crowds at Perfume Pagoda!
How to get there: Getting to Perfume Pagoda is a feat itself. First, you'll have to get to My Duc from Hanoi, then a boat ride before walking on foot or by cable car to the pagoda. We'd recommend booking a day tour (~S$40/pax) instead to save the troubles of planning.
7) Duong Lam Ancient Village (2 hrs from Hanoi City)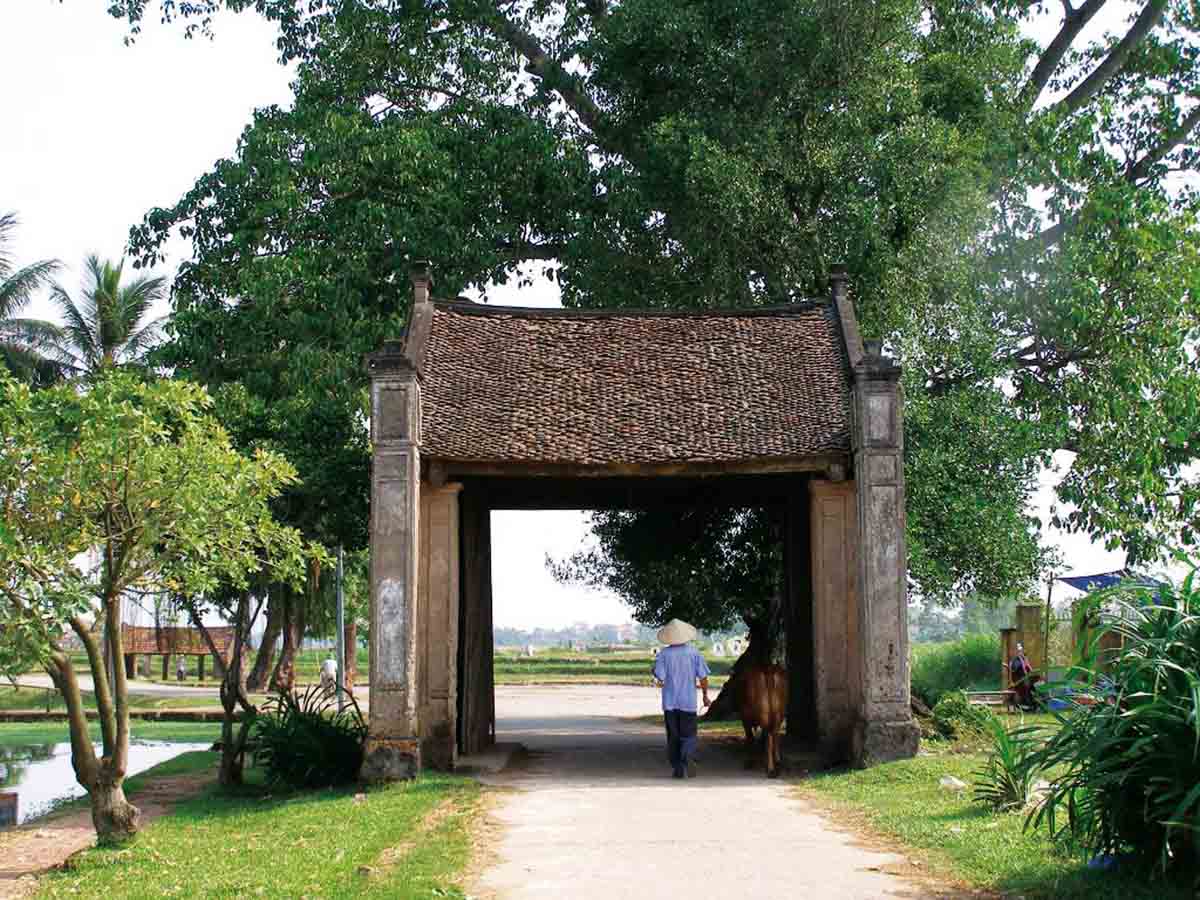 History buffs can consider a day trip from Hanoi to Duong Lam Village, where the unique architectural features of ancient houses are still kept and preserved to this day.
Most day trips organised by local operators include lunch with a local family in their private home, so talk about an authentic Vietnamese lifestyle experience! Within the village are also two monuments of the two heroes of ancient Vietnam, Phung Hung and Ngo Quyen.
How to get there: A public bus from Hanoi city gets you to Duong Lam Village. Alternatively, book a day trip to Duong Lam (~S$49).
Bonus: Sapa (6 hrs from Hanoi City)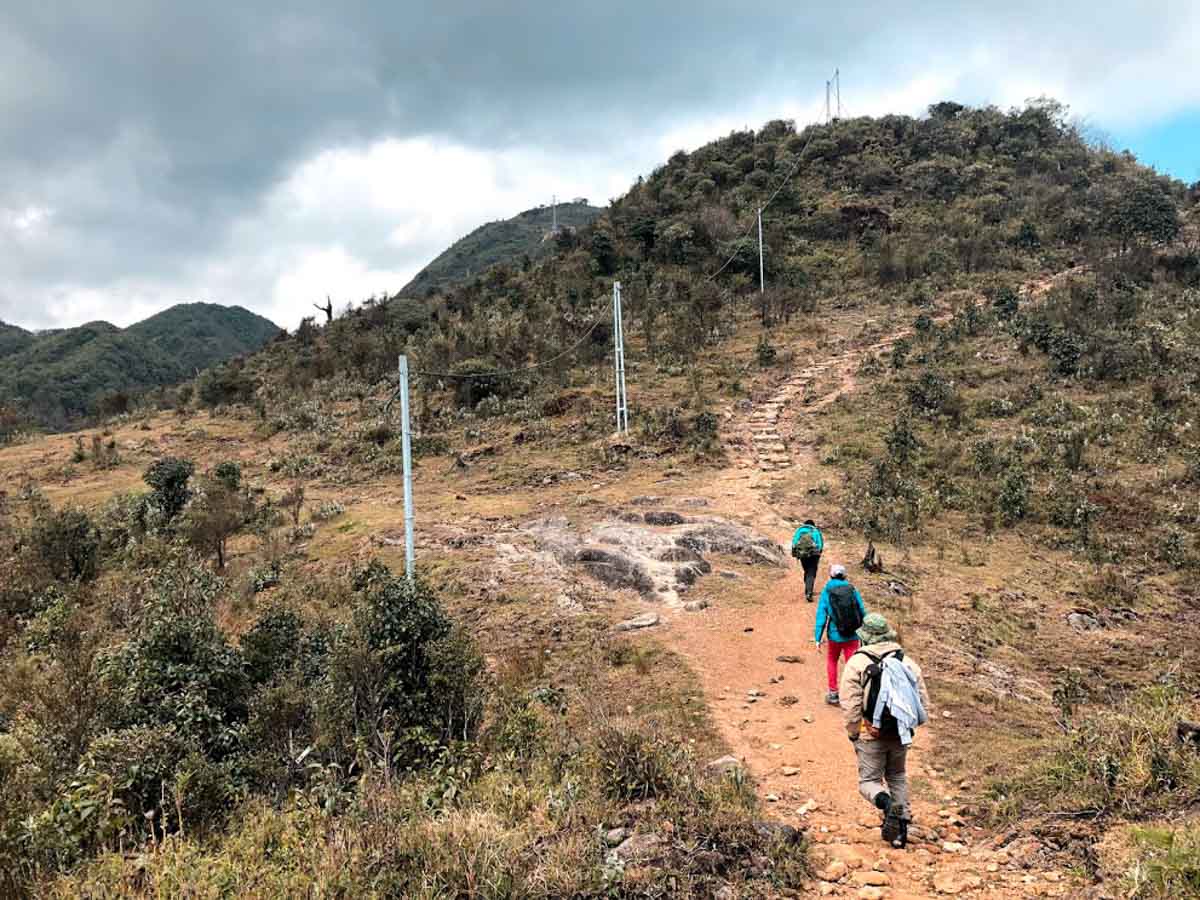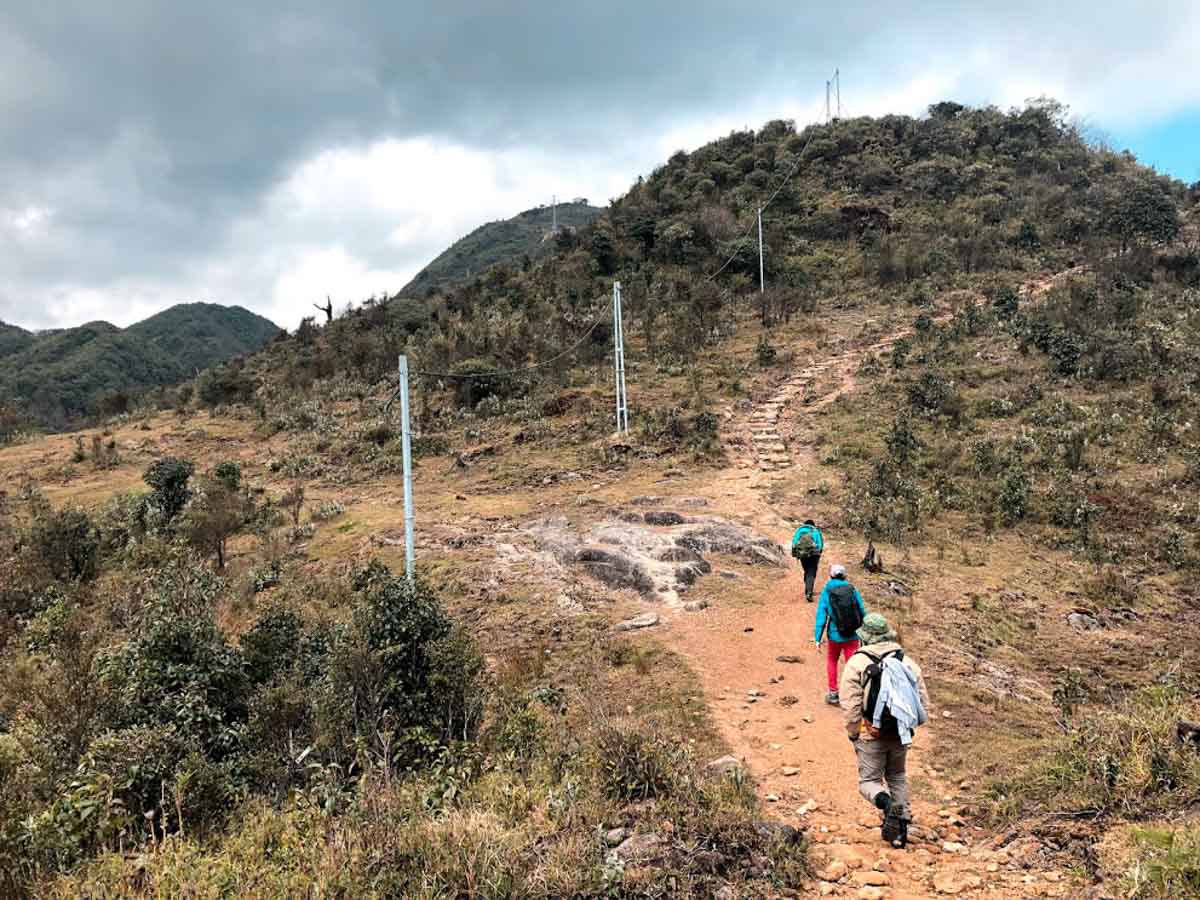 Sapa takes more than four hours to get to from Hanoi, but we loved our two-day trip there so much we felt it should be included! Sapa is famous for its picturesque mountainous towns and rice terraces, attracting more and more visitors to its rugged landscapes. For those who are looking for an off-the-grid digital detox amongst nature, Sapa is your best bet.
Read also: 15 Pho-nomenal Experiences to Add to Your Northern Vietnam Itinerary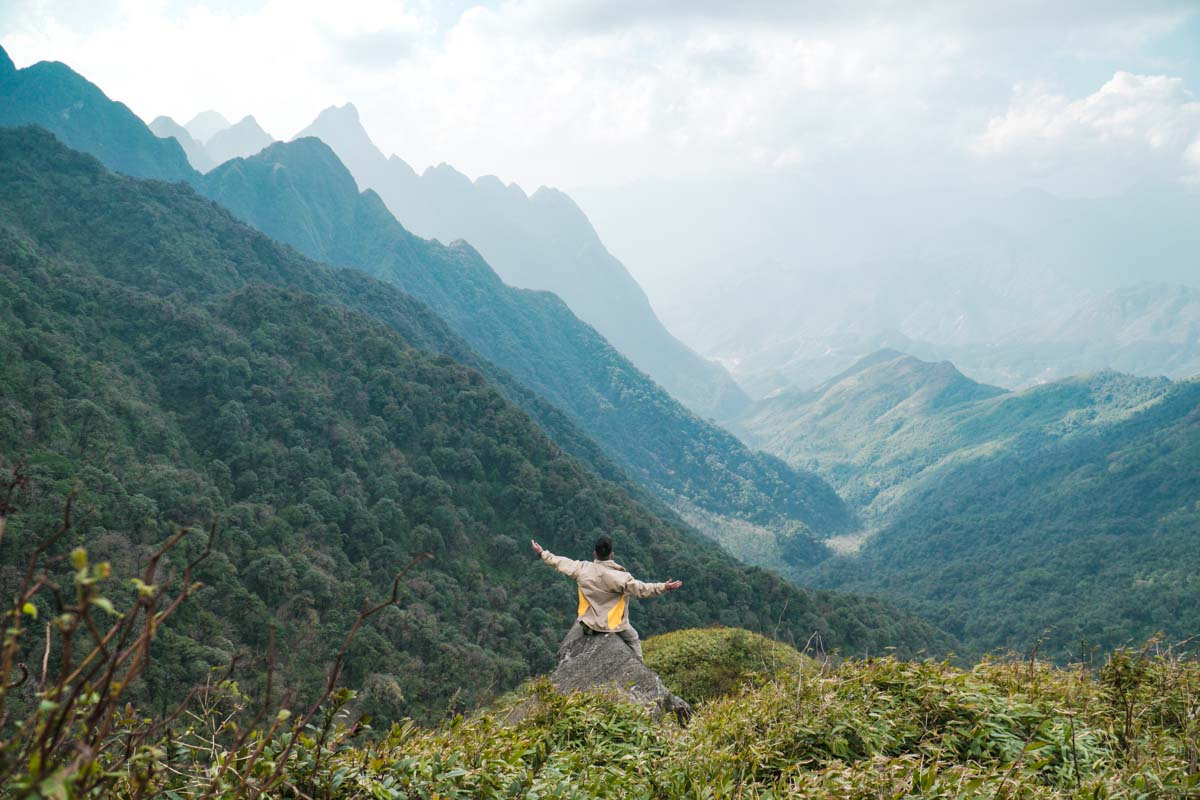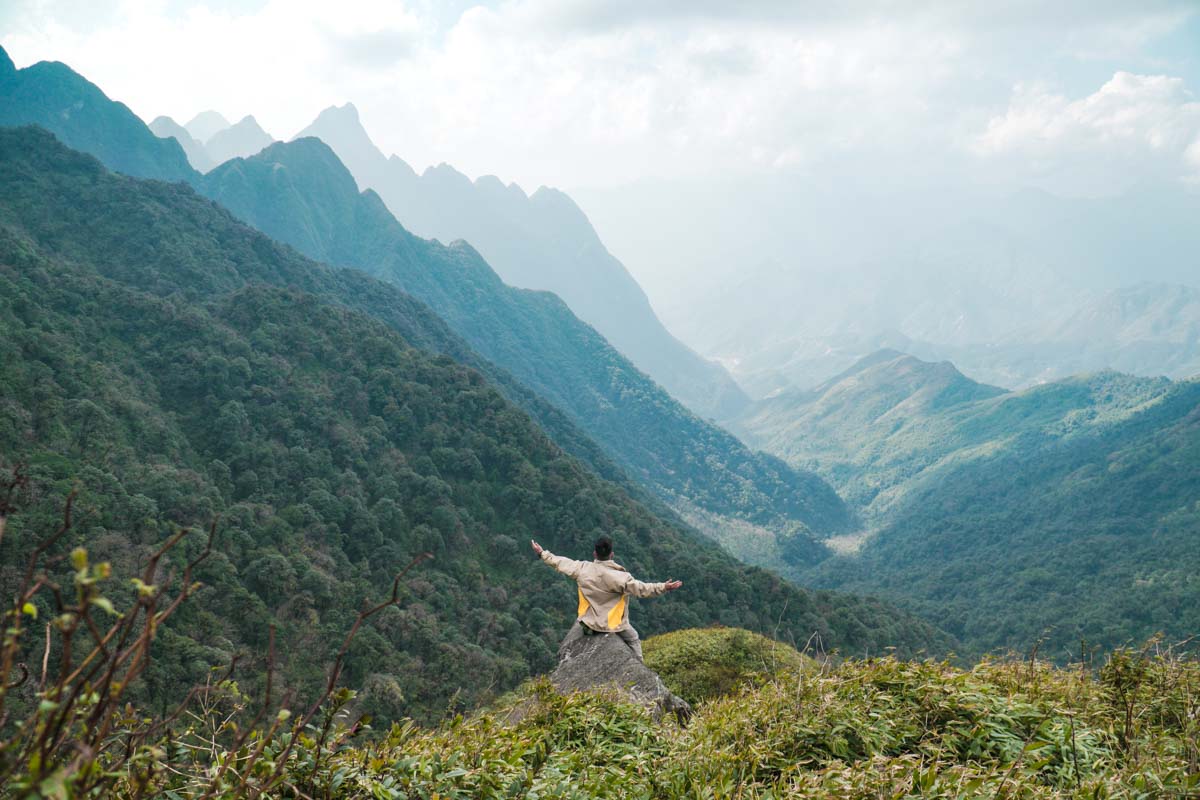 Home to the highest summit of the Indochine, Fansipan is a popular hiking destination that can be conquered within a day. We'll first warn you that this trip is not going to be a walk in the park! Uneven terrains, coupled with occasional steep stairs and ladders make the trip up the 3,143m high mountain quite an arduous one.
Due to the elevation, hikers usually pace out the hike over three days, so do be prepared to stay overnight at a campsite in Fansipan. And if you're there in winter, layer up as temperatures will drop below 10°C. Read our experience conquering Fansipan in our 2-week Vietnam Itinerary!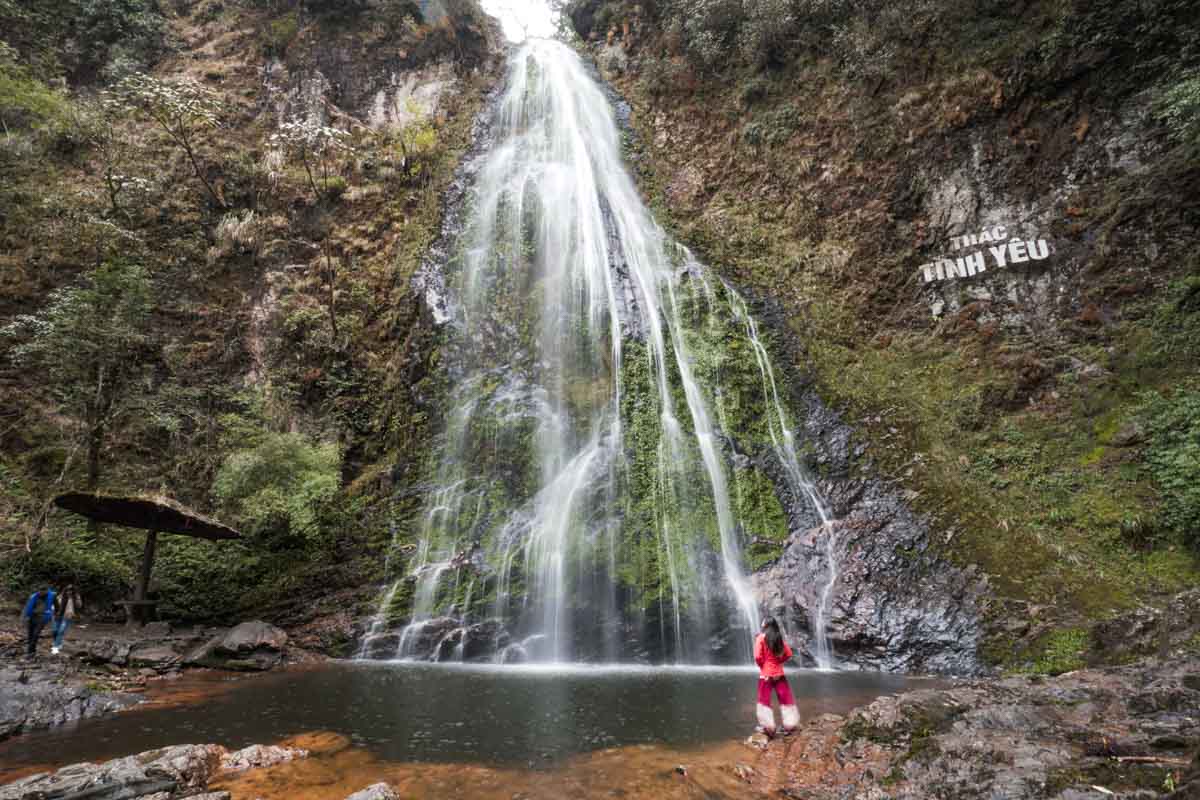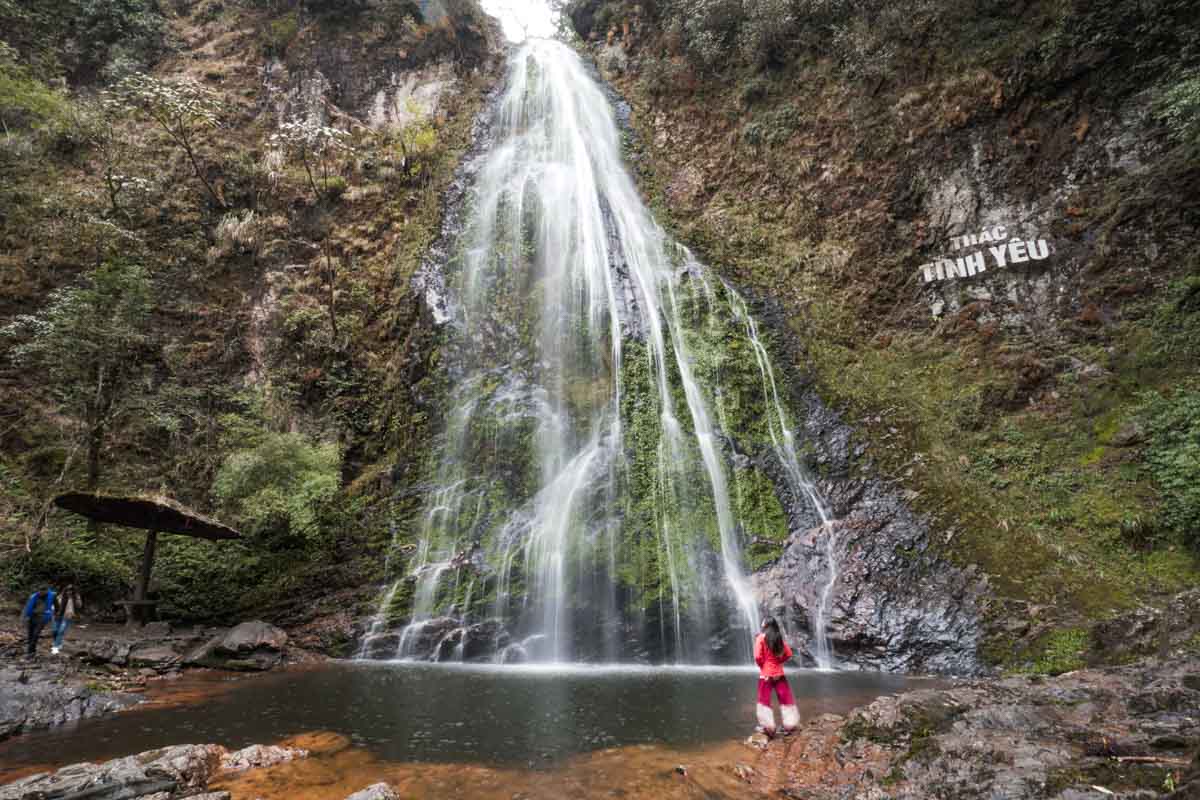 Sapa is also home to many grand waterfalls such as Love and Silver waterfalls. Both waterfalls take less than 20 minutes of trekking from their starting points to reach, so you won't even break a sweat!
How to get there: Overnight bus (~S$12.60); Book the Love and Silver waterfalls tour (~S$43)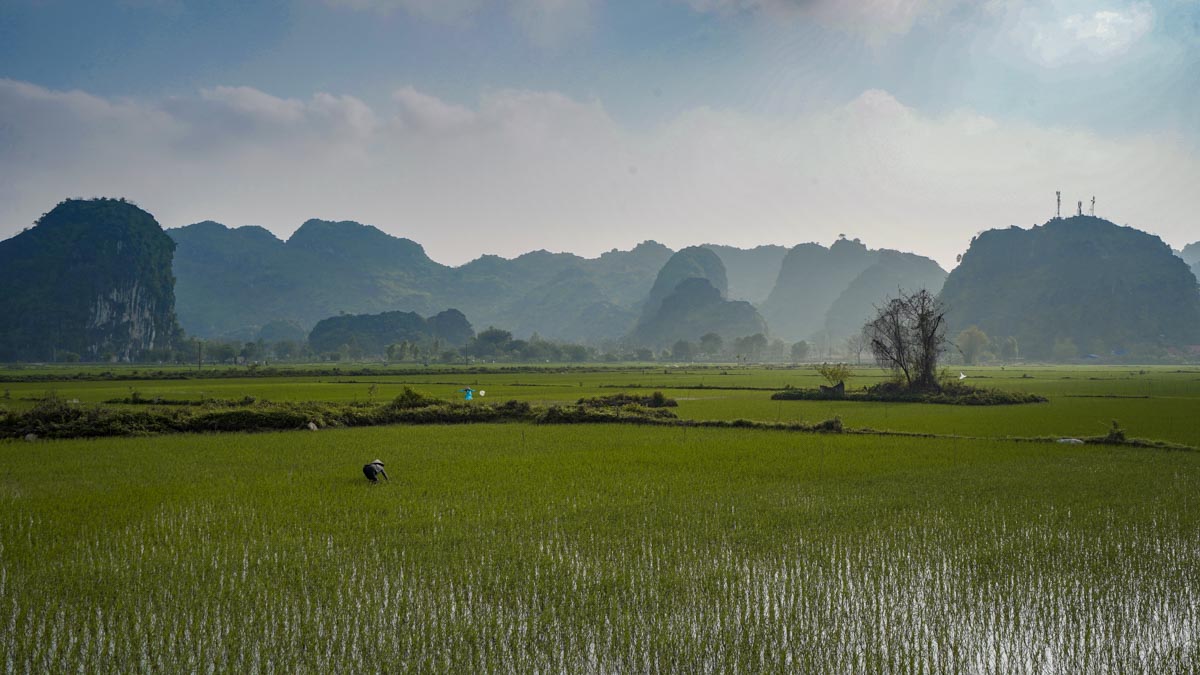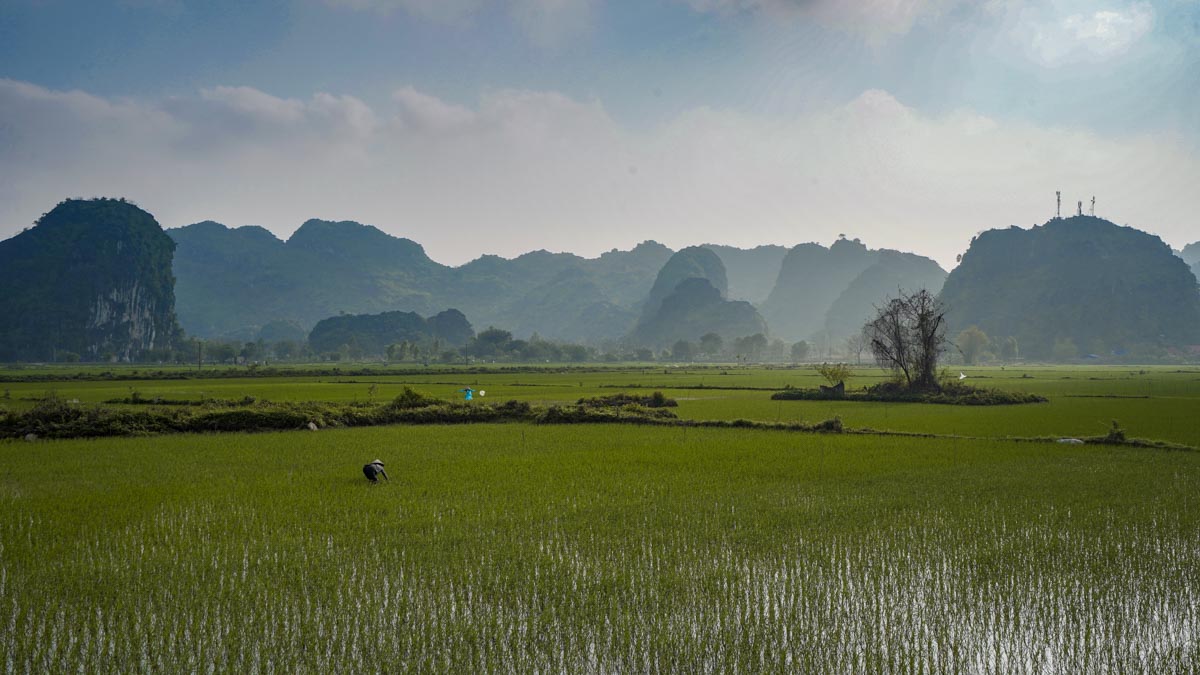 Hanoi city is amazing, that's pho-sure, but Northern Vietnam is really famous for its natural landscapes and histories. Personally, visiting Ninh Binh as a day trip was the best decision I made during my Hanoi trip. Not only is Ninh Binh less touristy than Halong Bay, there's also a lot more you can see on land than out at sea in the bay.
Which other parts of Vietnam do you want us to cover? Let us know in the comment section below!
---
For more travel inspiration, follow us on Facebook, Instagram, and YouTube!
View this post on Instagram