Last updated: 8 Feb 2022 (with new Covid-19 measures below)
Being the largest theme park in South Korea, Everland's sheer size is enough to send some into panic attacks. Not only are there both outdoor and indoor rides, there's even a zoo within its compounds!
Also, situated in Yongin, getting to Everland is an adventure itself as taking public transportation can take up to two-hours from Seoul city.
Like most people, we sought to find remedies and hacks to make our trip to Everland an easier and more cost-effective one. So, we've come up with the guide below. Half the battle is won when you are armed with a comprehensive Everland guide.
But before you go on, here's a helpful guide to help in your planning for a trip to South Korea, plus some new measures in light of the current pandemic.
New Covid-19 measures: Masks have to be kept on at all times and a social distance is encouraged. Up to groups of eight are allowed in Everland, of which at least four people must be vaccinated. Operation of narrow indoor facilities and parades have also been suspended.
Pre-trip Planning
1) Pre-purchase your tickets online

Tickets can be purchased from the ticket counters at Everland itself, but honestly, no one queues up for tickets anymore. Save time by getting your entrance tickets before even getting there.
For an Adult day ticket that usually costs ₩50,000 – ₩60,000 (~S$56 – S$67) depending on the period of visit, get it at a discounted rate online!
2) Getting to Everland from Seoul City
There are several ways to get from Seoul to Everland, check them out below:
(1) By Subway/Metro (Yongin Ever Line)
– Seoul Station → Suwon Station
– Transfer to Bundang Line: Suwon Station → Giheung Station
– Transfer to Everline Line: Giheung Station → Jeondae Everland Station
From Jondae Station, take the free shuttle bus service to Everland
Approx time: 122 mins
Cost: ₩2,450 (one way)
(2) By Public Bus
– Bus No.5002 from Gangnam Stn. Exit 5
Approx time: 40 – 50 minutes
Cost: ₩2,450 (one way)
(3) By Shuttle Bus
For ₩12,000, there is an Everland shuttle bus that leaves from central locations within Seoul such as Hongdae, Myeongdong, Gangnam, straight to Everland. You can pay for the ticket when you board the bus.
Alternatively, you can pre-purchase the same transport on Klook for S$11.
Time: Approx. 50 – 70 mins
Bus fare: ₩12,000/pax OR S$11 on Klook (round-trip)
(4) By Tour
Klook also has a Day Trip Package, which includes a visit to Everland as well as Yongin Folk Village. For ~S$123, round-trip transfers to and from your hotel will be provided, plus entry tickets to both attractions.
3) Peak periods and Korean Holidays to avoid
Other than the obvious weekends, try to avoid Summer vacation (mid-Jul to mid-Aug), Chuseok Holidays a.k.a "Korean Thanksgiving Day" (15th day of the 8th lunar month), Christmas, and New Year.
Arriving at Everland
4) Everland's Themed Zones
There are five themed zones in Everland, starting from the main entrance in an anti-clockwise direction: Global Fair, American Adventure, Magic Land, European Adventure, and Zootopia.
There are paper maps available at the entrance and most stands, grab a map and orientate your way! Take note of the rides you absolutely must experience before leaving. Our unanimous favourite was the T-Express — one of the most exhilarating wooden roller coasters in the world.
5) Must-see shows and Programmes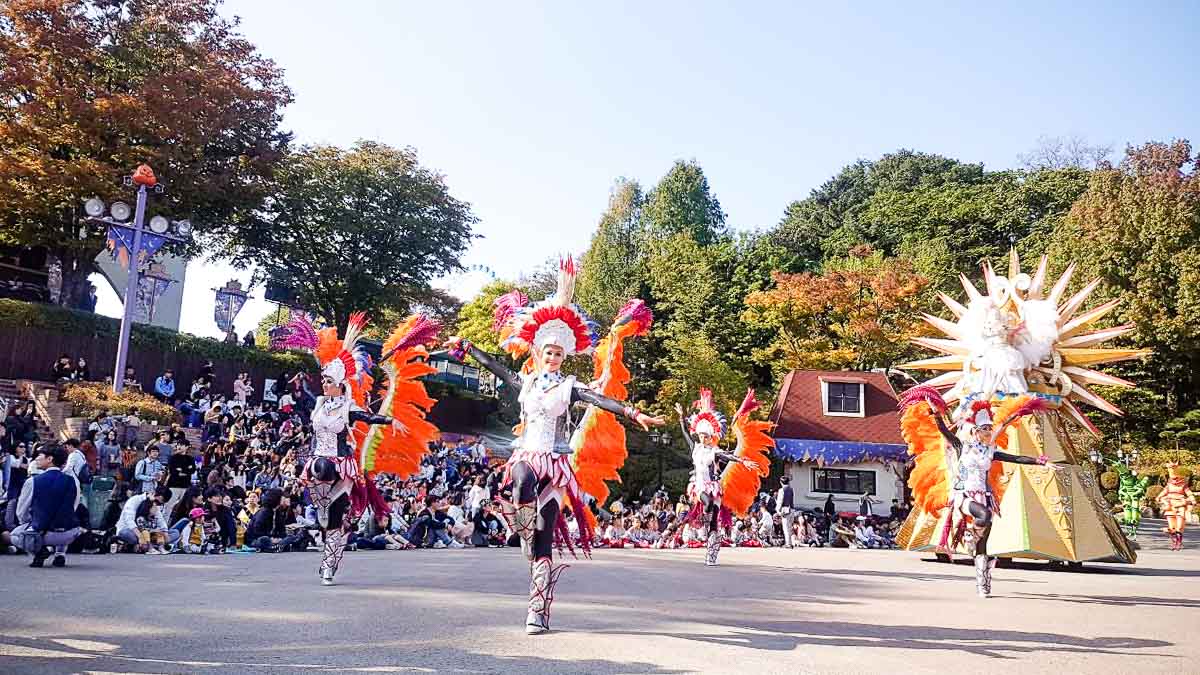 – Parade: 2:30PM and 8:30PM (location: Carnival Square)
– Fireworks: 9:30PM (location: Four Seasons Garden)
There are no printed programme lists in Everland, so do take note of programme timings if you are interested in watching performances or catching the parade.
*Pro-tip: Programme timings are flashed on the TV screens at the entrance, so snap a picture with your phone or camera for easy reference!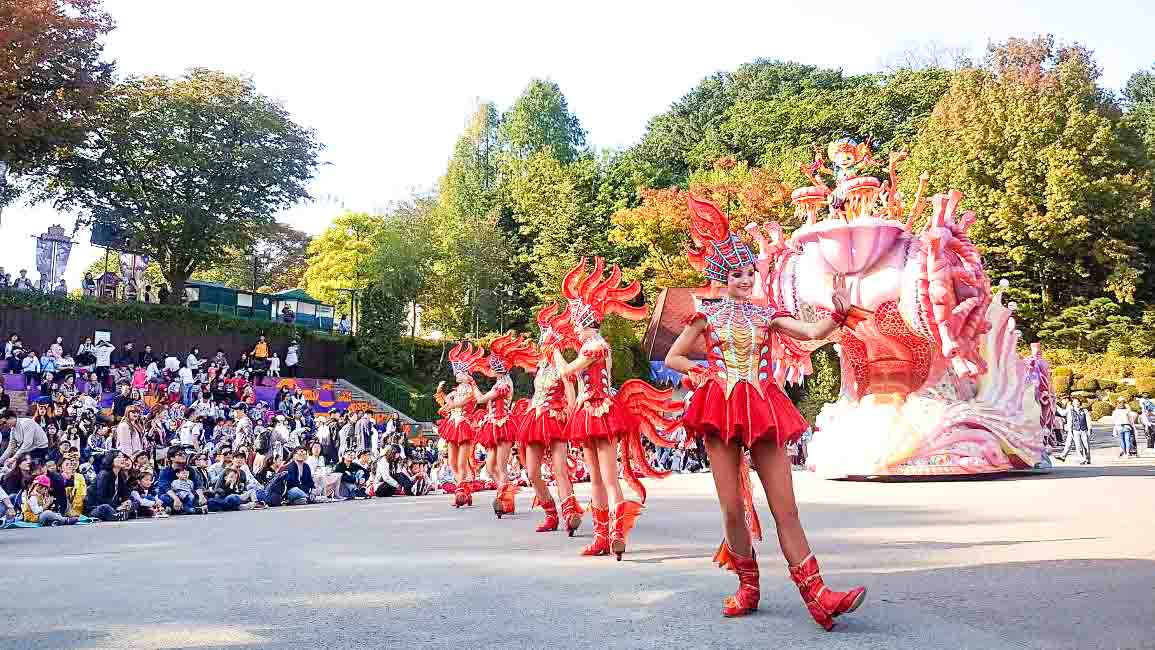 *Pro-tip: Arrive early for the parades and fireworks show to secure a good viewing spot.
6) Ideal Route for Thrill Seekers
Adrenaline junkies, here's a highly recommended route for you.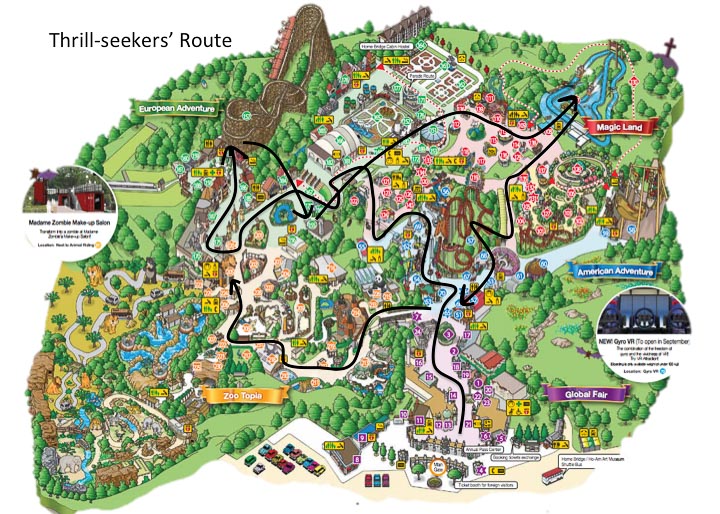 (1) European Adventure (T-Express, Rotating House)
(2) Magic Land (Thunder Falls)
(3) American Adventure (Robot VR, Hurricane, Double Rock Spin, Rolling X-Train, Let's Twist)
(4) Global Fair (Kpop hologram, Grand Emporium to shop)
(5) Zootopia (Safari World, Amazon Express, Lost Valley)
While this is the most logical route for thrill-seekers, don't limit yourself when you are there! Be open to changes (in case certain rides are close) and try other rides that are not listed here!
7) Our Top 5 Favourite Rides
1 — T-Express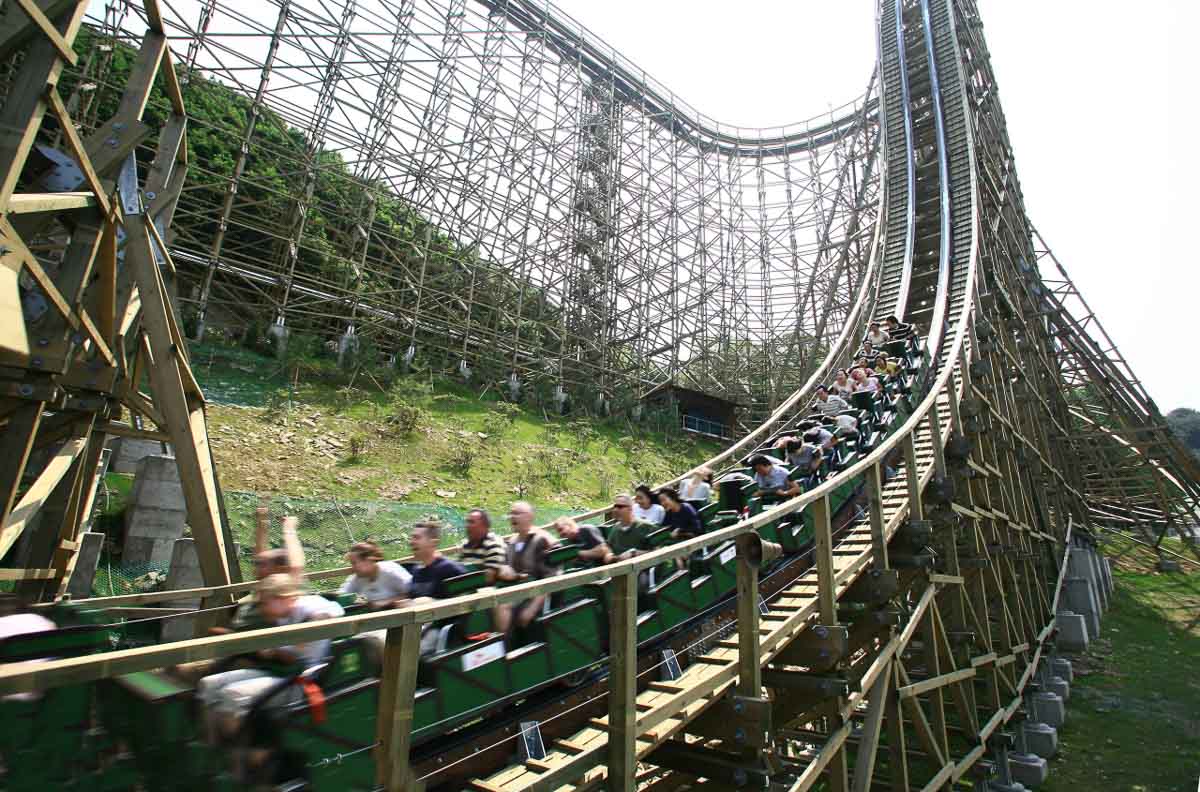 The first wooden roller coaster in South Korea, T-Express remains a top favourite to both locals and foreign visitors of Everland. With speed topping at 104km/h and a vertical drop height of 77º, T-Express is really not for the faint-hearted.
Avg. waiting time: 120mins
Thrill factor: 😲 😲 😲 😲 😲
Fun factor: 😀 😀 😀 😀
*Pro-tip: If you're purchasing only one Q-Pass ticket, T-express is the one you should purchase for. There are no single-rider lanes for this ride, and waiting time can go beyond 200mins on weekends or holidays.
2 — Robot VR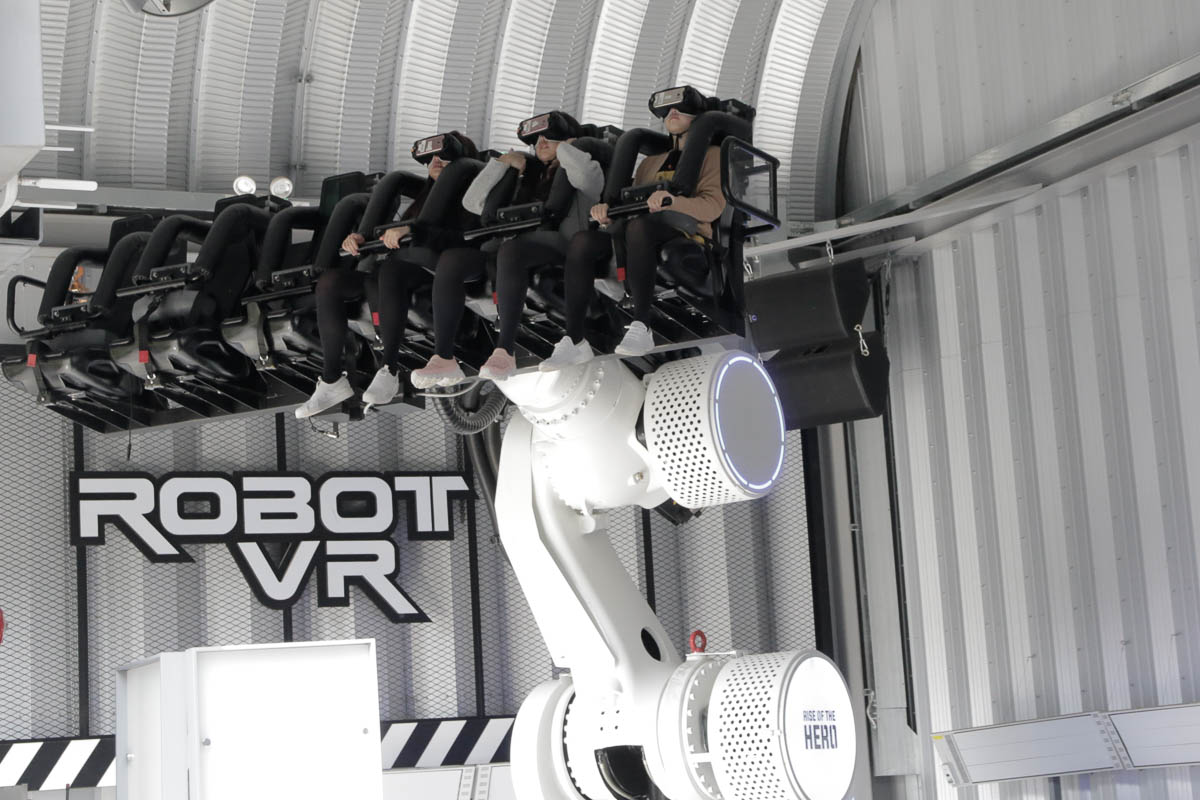 You know the future is now when Virtual Reality (VR) is incorporated into rides.
In Everland, there's the Robot VR that allows riders to experience rides like never before, turning 360º on a robotic arm, while looking through VR goggles.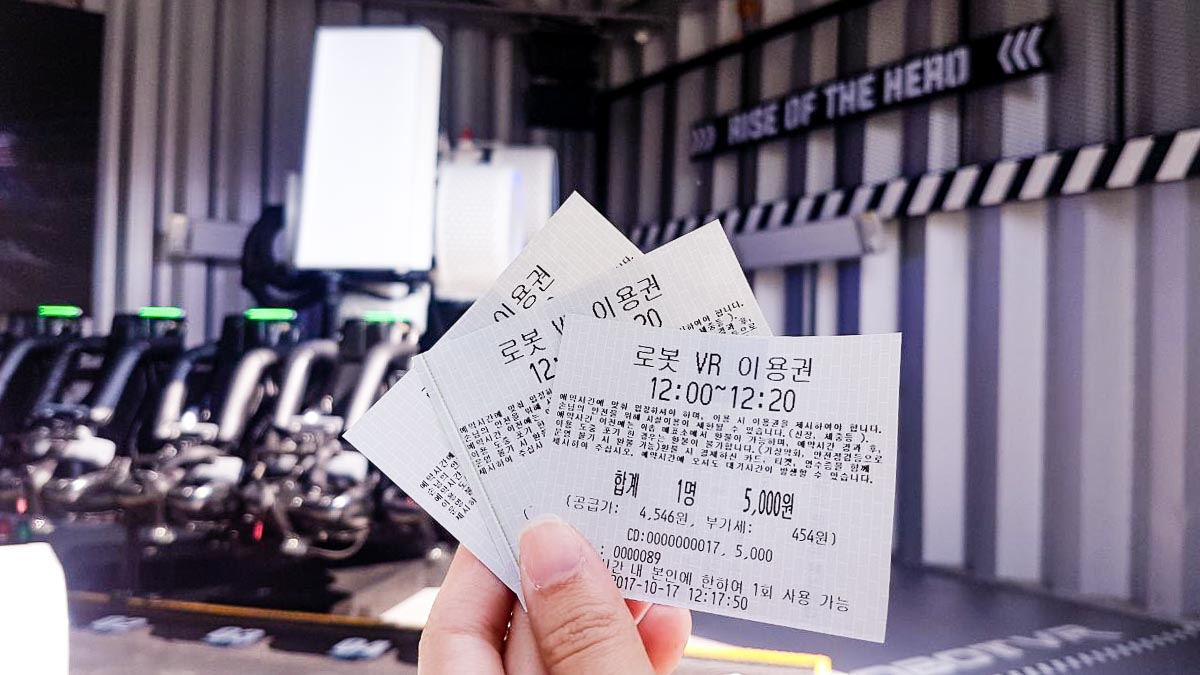 Note: You'll need to pay a separate fee of ₩5,000/pax (~S$6) for this ride. Payment via T-Money or credit card only.
Avg. waiting time: 5mins
Thrill factor: 😲 😲
Fun factor: 😀 😀 😀
3 — Hurricane
A rotating pendulum roller coaster that allows riders to feel what's it like being caught in a hurricane. This ride is more fun than scary and if you're lucky, you might even catch a staff dancing along with funky moves to the tunes.
Avg. waiting time: 30mins
Thrill factor: 😲
Fun factor: 😀 😀 😀 😀 😀
4 — Double Rock Spin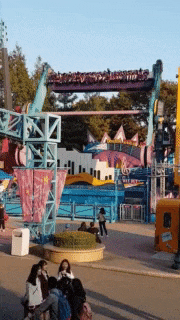 Ever wondered how being in a washing machine feels like? Wonder no more.
The Double Rock Spin spins riders at 360º for five to six consecutive rounds while blasting rock music you'll never hear anyway as everyone will be screaming at the top of their voices. Folks who are prone to motion sickness might want to give this ride a miss.
Avg. waiting time: 30mins
Thrill factor: 😲 😲 😲 😲 😲
Fun factor: 😀 😀 😀
5 — Rolling X-Train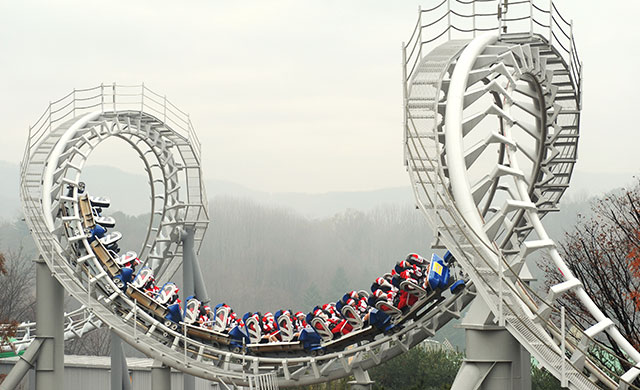 This ride is a mini roller coaster that boasts spiral rotations and two complete 360º loop-to-loop sections. While it's not the scariest ride, it sure will leave one feeling disoriented from all the twists and loops.
Avg. waiting time: 20mins
Thrill factor: 😲 😲
Fun factor: 😀 😀 😀
8) Other Recommended Routes
For families with kids or older folks:
One reason why Everland is so popular among people across ages is that there are many different zones that cater to guests of different age groups and interests.
If you are travelling with young kids or older folks, you might want to spend more time in Global Fair, Magic Land, and Zootopia.
In Global Fair, there are a couple of retail shops such as cosmetic shops Etude House, and even a LINE Friends Store.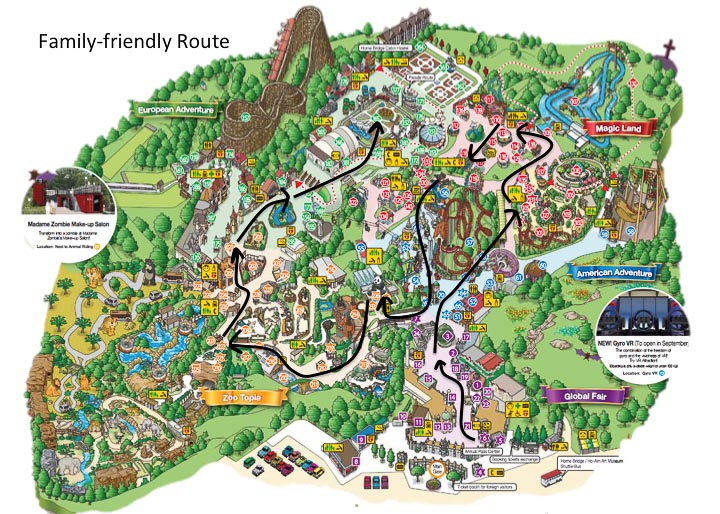 Global Fair > Magic Land > Zootopia > Parade (Carnival Square) > Fireworks (Four Seasons Garden)
Magic Land

In Magic Land, there are semi-adventurous rides for the little ones who enjoy some breeze in their hair. There's the Magic Swing, Bumper Car, and Helicycle, which are enjoyed by all ages.
Then, head over to Zootopia and get up close to animals such as lions, tigers, giraffes, and more!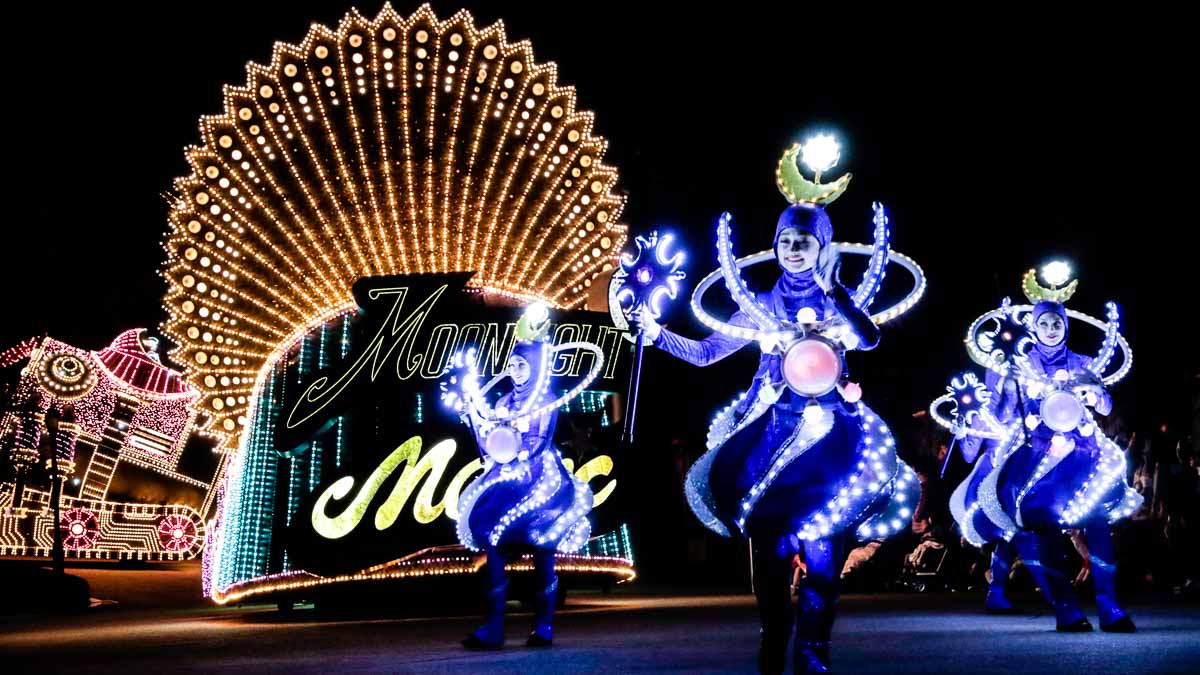 Lastly, catch the night parade and fireworks before calling it a day.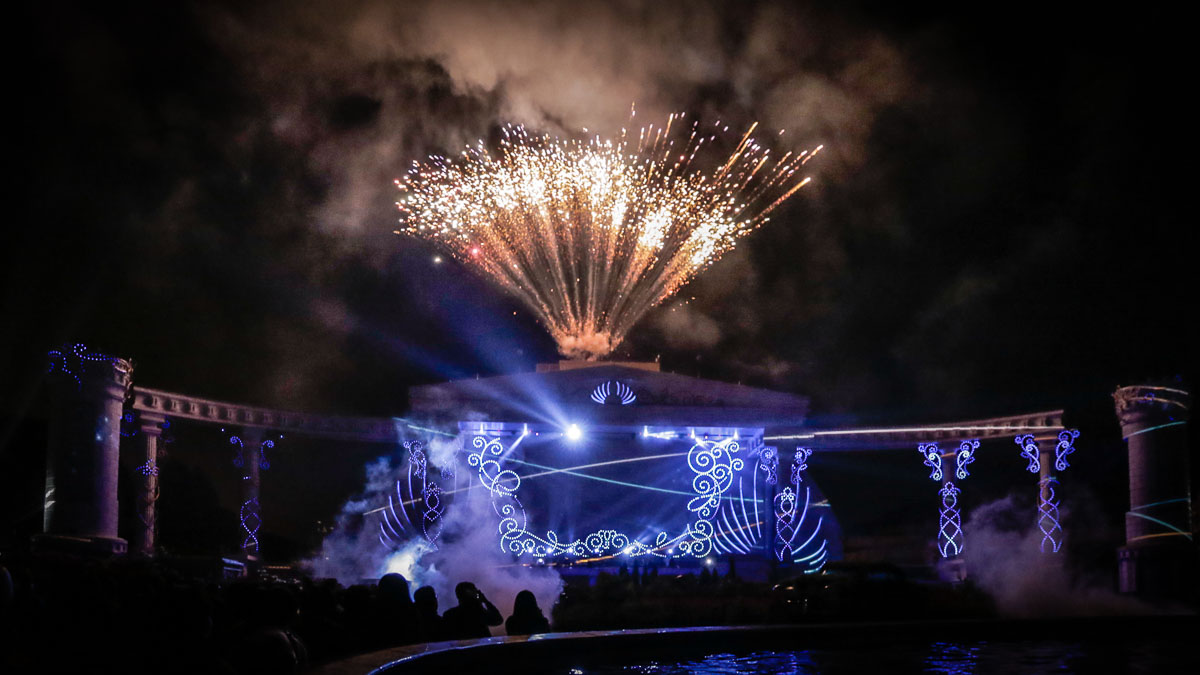 The must-dos if time is tight:
Only planned half a day for Everland? If you're not a FOMO freak, it will be good news to know that the best of Everland can be conquered within just four hours. Skip the kiddy Magic Land entirely and just focus on American and European Adventures.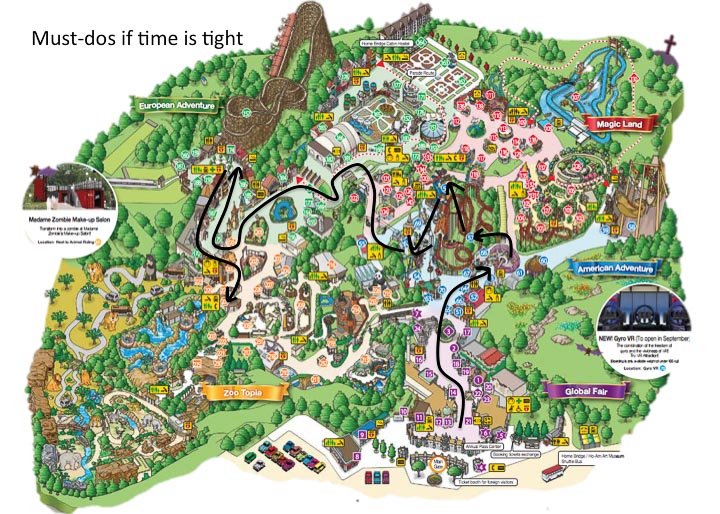 Hurricane > Rolling X-Train >Thunder Falls > T-Express > Amazon Express
*Pro-tip: Ask theme park staff for shortcuts and the fastest routes to your intended locations.
9) Rides which require top up $ with the T-money
Earlier on, we mentioned the Robot VR Ride that was a paid facility. Other than that, there are other paid facilities within the park that are worth your bucks.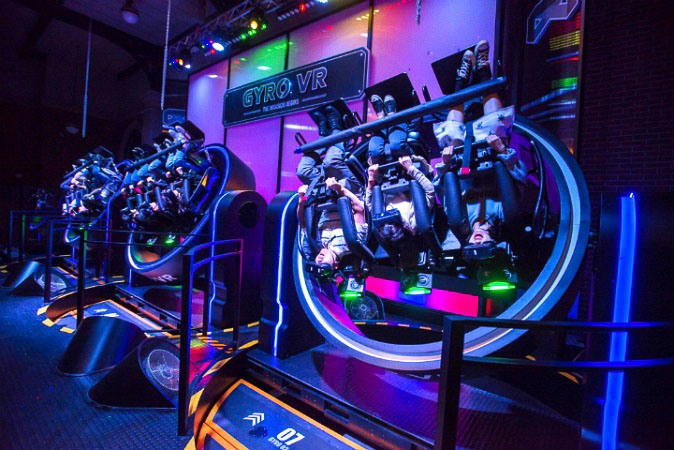 The Gyro VR, another VR ride, brings players on an alien-invasion ride with its 360º spinning rig. Similar to Robot VR, there's a fee of ₩5,000/pax for each ride.
Other paid facilities include the Live Hologram at ₩3,000/pax (~S$3), and the Horror Maze at ₩5,000/pax.
Although we did not personally get to experience these paid attractions, we've heard great things about them. So do give them a try if you have enough time and credits on your T-Money.
10) Eating in Everland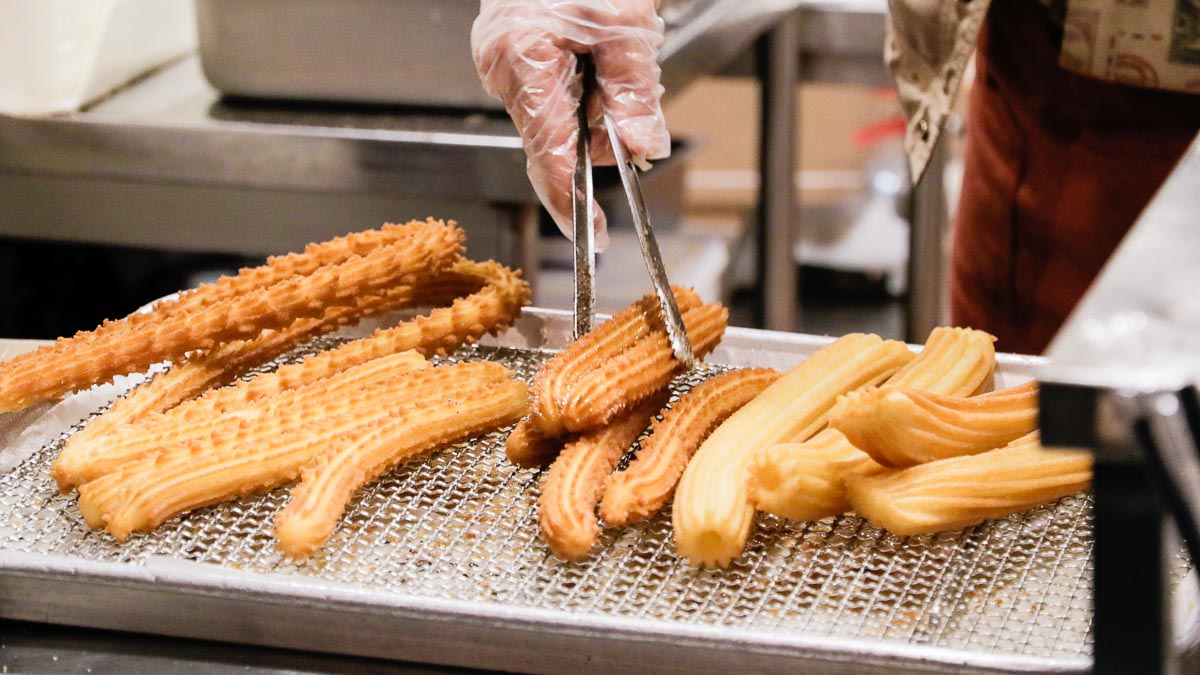 There are many food stalls within Everland's various themed zones. If you are looking for a variety of options, head to Holland Village, where there are 12 European-style restaurants with 1,000 outdoor seats.
If Korean cuisine is more towards your liking, there's the Korean restaurant Han-ga-ram that serves up free portions of Tteokgalbi 떡갈비 (short rib patties) with every course menu ordered. Also, theme park staples such as Turkey Leg and Churros are also available at various snack stands within the park.
*Pro-tip: Outside food can be brought into Everland, so that saves you some money as we all know food in theme parks can be expensive. We personally bought rolls of Kimbap from Myeongdong station which were really yummy and a convenient snack to have on the go.
*DO NOT hold the food items in your hands when entering rides, however, as they will be confiscated.
11) Shopping in Everland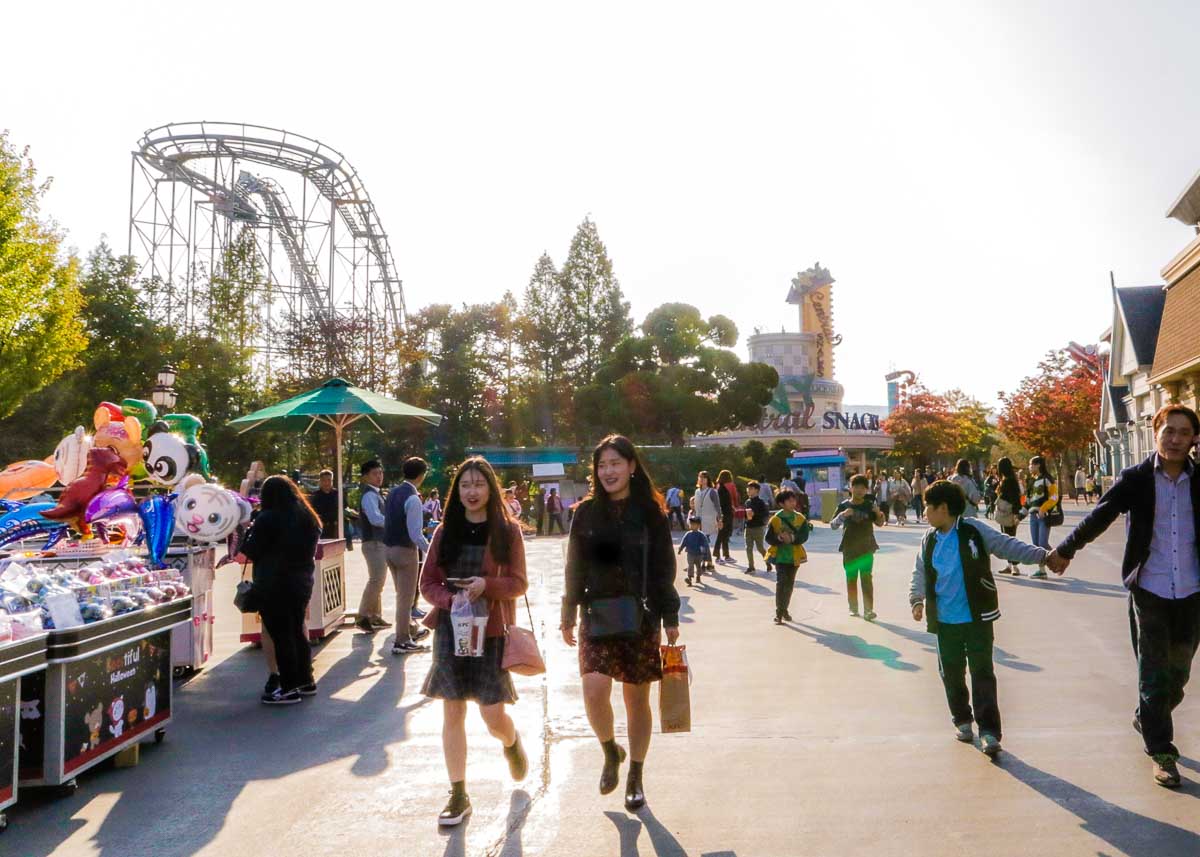 The Grand Emporium in Global Fair is the largest retail shop in Everland. Make this the last stop of your day in Everland for final purchases as it is located just next to the main entrance/exit.
*Pro-tip: Leave your shopping to the last to save time! Since Grand Emporium has most, if not all, of the merchandise you find in the smaller gift shops of each themed area anyway.
12) Seasonal Events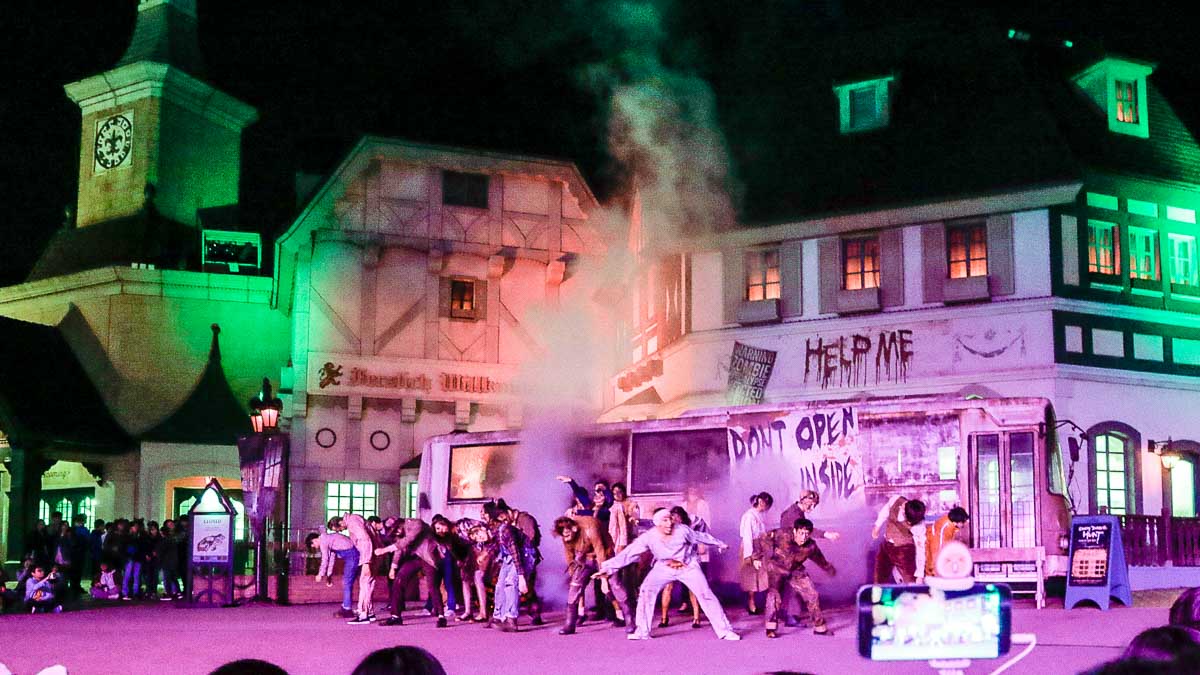 When we visited Everland in October, the entire theme park was decorated with Halloween elements. Also, the park extended its closing hour to 10PM, which made it a really good deal as we had more time to utilise our day tickets. An additional Halloween-themed zone, Blood City, was also set up.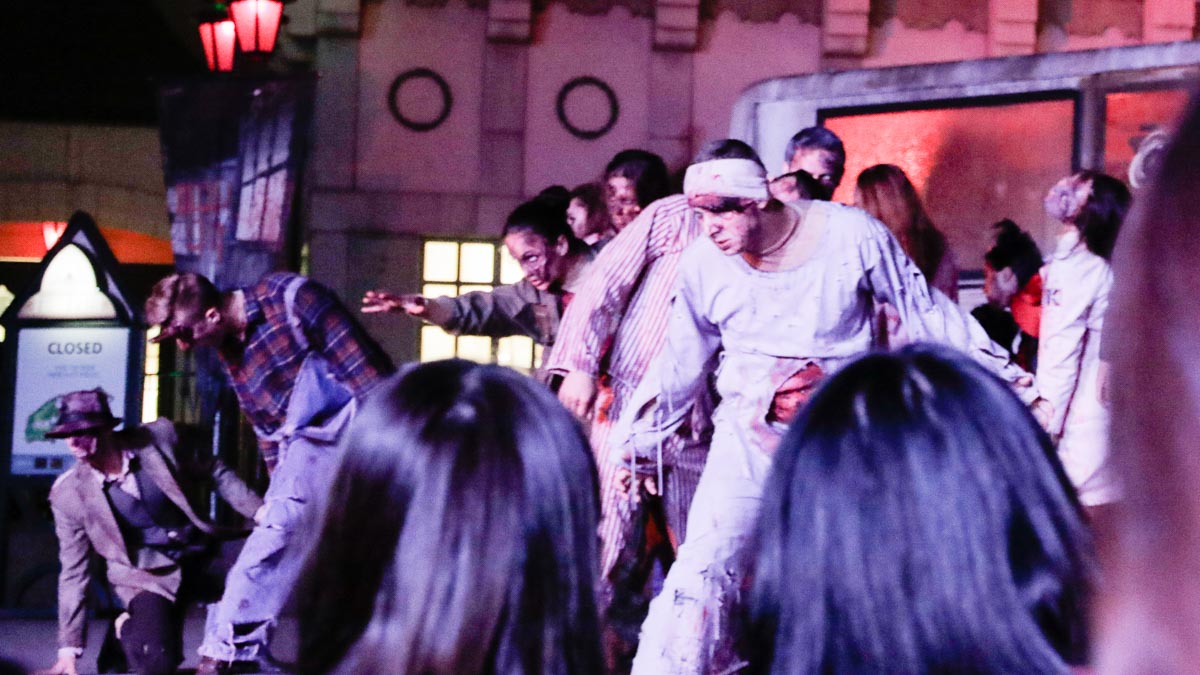 In it, there are activities such as haunted houses, VR rides, and games for guests. The T-Express, Amazon Express, and Horror Safari continued their operations well after sunset. Experiencing the rides in the night does add to the thrill and scare factor.
Do look out for upcoming festive events during the Christmas period if you are planning a trip to Korea this year-end when Everland transforms into a big winter wonderland. Also, although certain rides will be closed during winter, there will be sledding activities set up in Everland!
Experience Seoul with greater savings with Klook
Besides having Everland shuttle bus transfers at discounted prices, you can also get your travel essentials such as SIM card, Discover Seoul Pass, and dining vouchers at cheaper rates when you purchase from Klook.
Need help planning your trip? Check out our 8D Singapore-South Korea VTL Itinerary Under S$2.9k incl. Covid Expenses.
---
This article was brought to you by Klook.