Find out about the latest Singapore travel restrictions.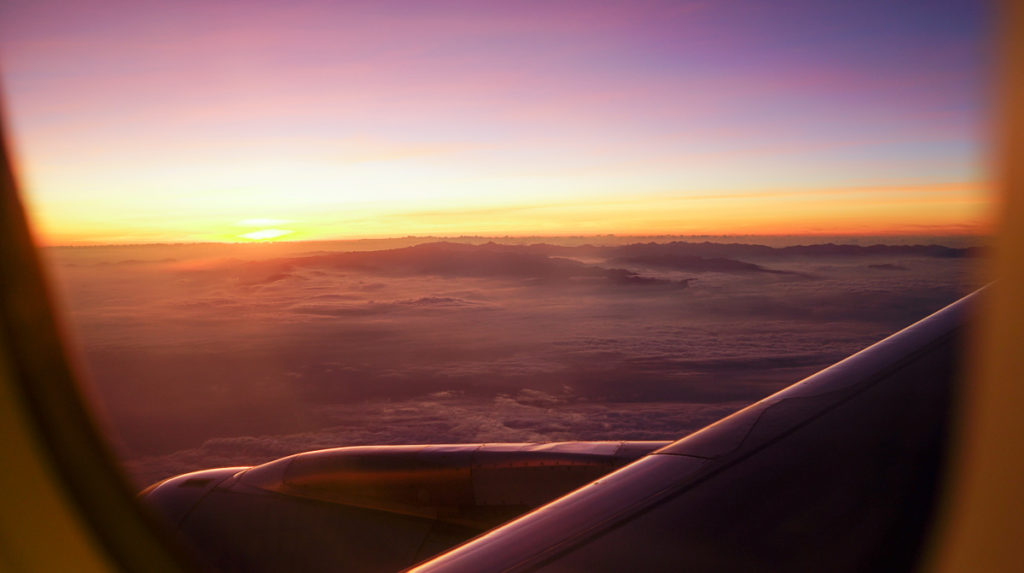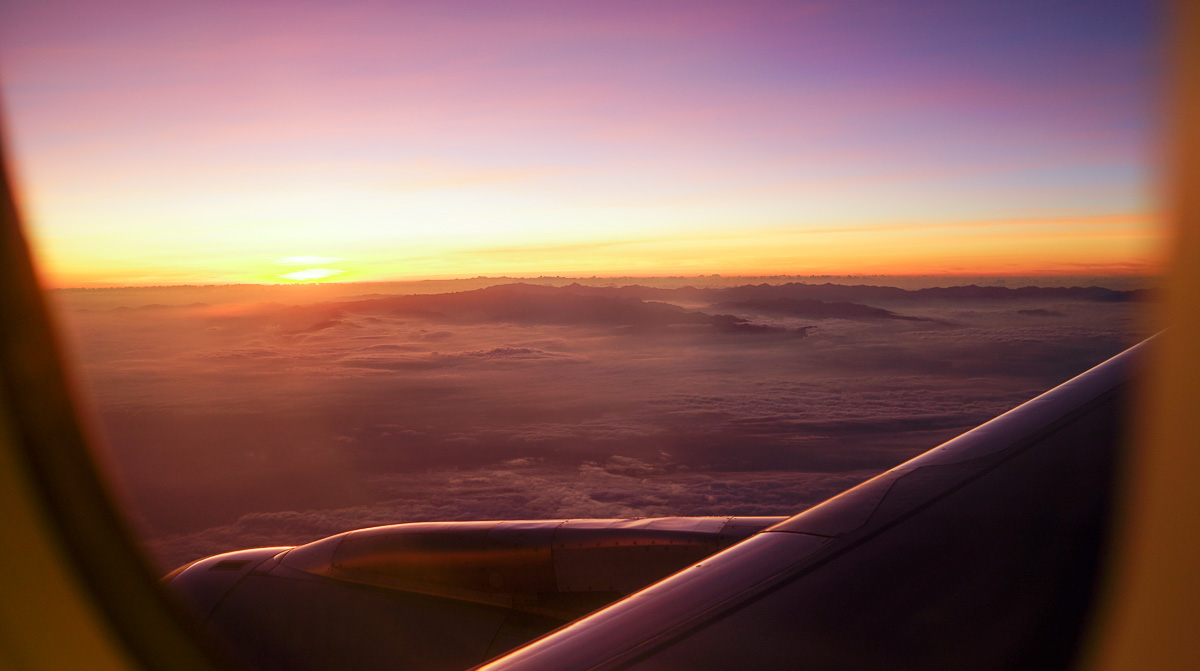 No one is more excited than us to hear that travel will once again be returning back to normal! Replacing the Vaccinated Travel Lanes, the Singapore government has announced the new Vaccinated Travel Framework.
Under the new scheme, travel restrictions will be eased starting 1 April 2022. Here's what you'll need to know before you pack your passports: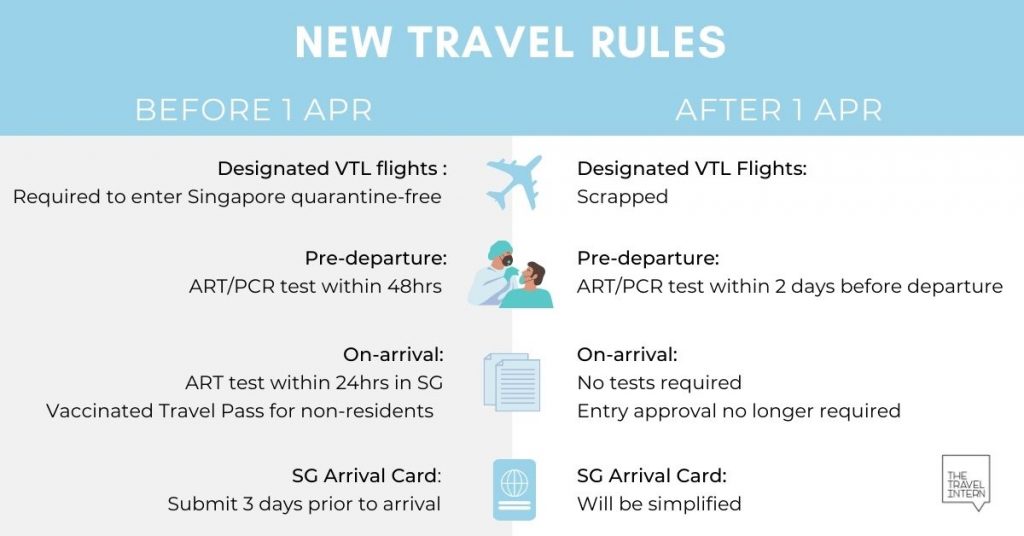 1) No more designated VTL flights
Currently, Singapore has VTL arrangements with 32 countries where we can return home quarantine-free on designated flights. With the new rules, all flights back to Singapore can be taken without serving quarantine upon arrival.
2) A pre-departure Covid-19 test is still required before returning to Singapore
This rule still applies — you'll need a supervised ART or PCR test within two days before departure to Singapore.
3) No more on-arrival Covid-19 test
The on-arrival self-swab ART test in Singapore has been scrapped. This means you can leave the airport via public transport as you don't have to wait for a negative result!
4) No more Vaccinated Travel Pass
Previously, you had to fill up a long form to prove your vaccination status before arriving in Singapore. This will no longer be required. The quota on the number of daily arrivals in Singapore has also been lifted 🛫.
5) No payment for Covid-19 expenses in hospitals or dedicated facilities if you test positive upon return
As of now, Singapore citizens, permanent residents, and long-term pass holders who test positive for Covid-19 within 14 days of return are liable for their own medical expenses in hospitals, as well as dedicated Covid-19 treatment and recovery facilities.
From 1 Apr 2022, you will no longer have to pay for such expenses if you are hospitalised due to Covid-19.
Read also: I Tested Positive for Covid-19 While Travelling – Here's What to Do When it Happens
A sign of a new normal?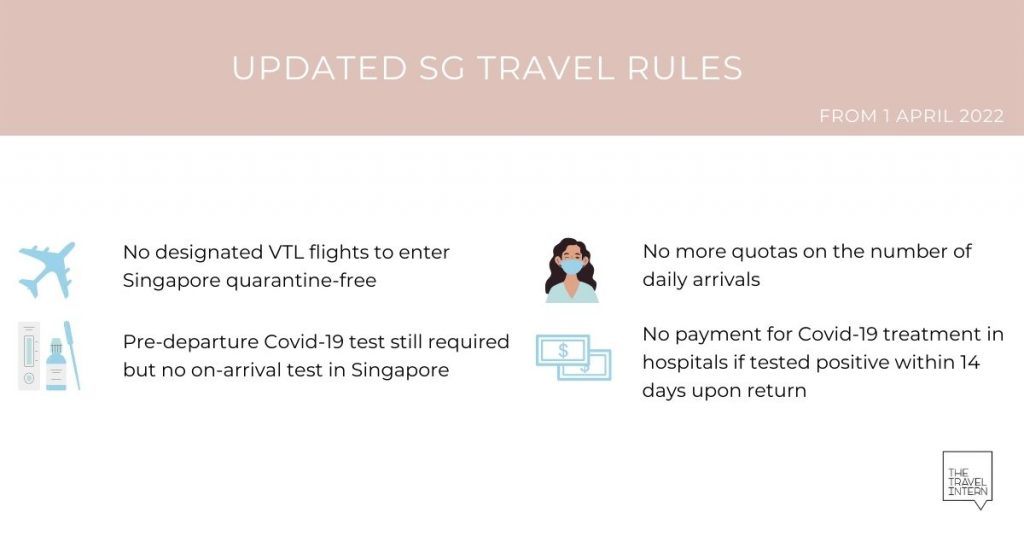 With the announcement of these new travel measures, we can finally travel more freely without worrying about quarantine restrictions back in Singapore
On top of that, gathering group sizes will be increased to 10 people and mask-wearing will be optional outdoors in Singapore starting 29 Mar 2022 — finally, signs that life is slowly returning to normal once again 😉.
Which country are you excited to visit first once the new measures are up? Share it with us in the comments!
---