Explore new gems in Tokyo and a mini road trip to the best vantage points of Mt Fuji.
Japan remains a hot favourite, but after covering the classic Tokyo to Osaka via Japan Rail, climbing Mount Fuji, and even a short 4D3N getaway in the Chiba region, we wondered if we could uncover any new experiences from a trip to Tokyo.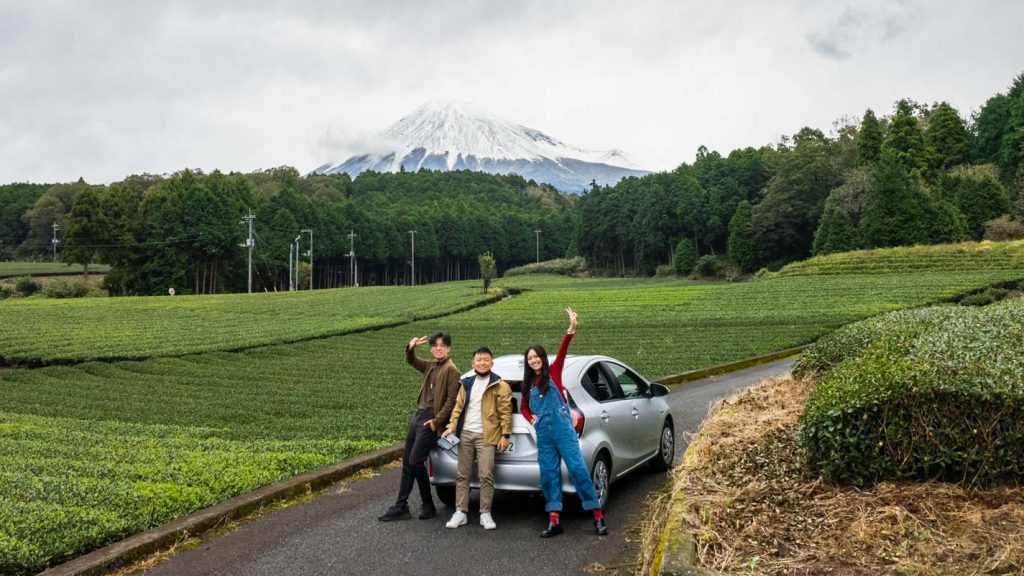 Mount Fuji showing up in the best possible way 🙂
While travelling by train is one of the most efficient ways to zip between cities, some areas are harder to reach by public transport. For that, we decided to explore these by renting a car instead!
From re-discovering old favourites to exploring lesser-known places in and out of Tokyo, here's our updated one-week Japan itinerary, featuring the best things to do in the Kantō region.
Pre-trip Essentials & Budget Breakdown
– 4G SIM Card: Unlimited data for eight days (~S$37) — collect at Narita Airport after immigration
– Insurance: Optional but recommended
Accommodation: S$514.60
Transport: S$246.65
Activities: S$319.83
Food: S$245 (~¥3,500/day)
Misc: S$84.65
Total: S$1,410.73
(detailed breakdown for 1 pax here)
We'll be covering some of the essentials like how to get to Tokyo but if you're a repeat traveller, feel free to skip straight to the Japan itinerary: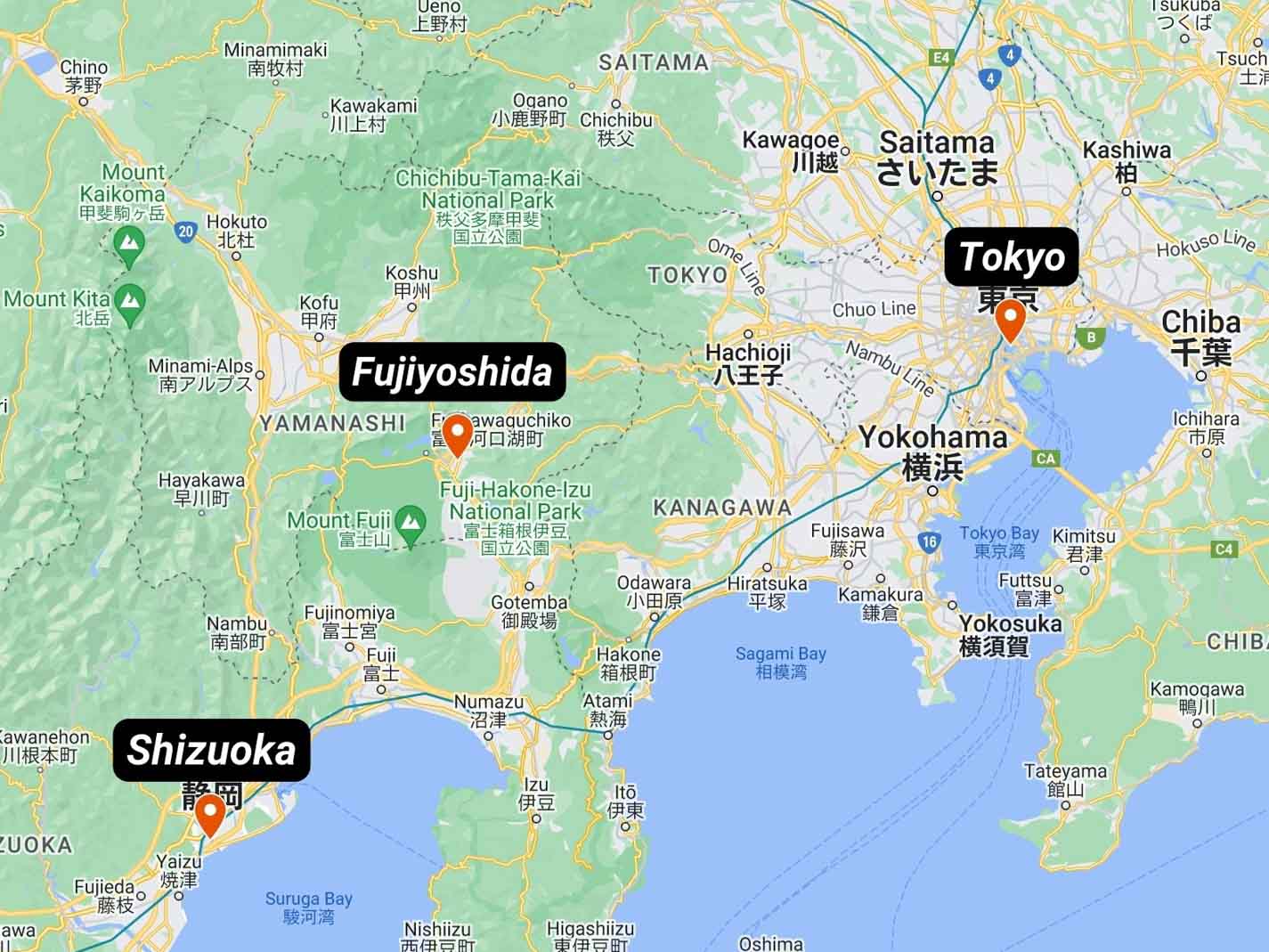 Day 1–3: Tokyo | Day 3–4: Fujiyoshida | Day 5: Shizuoka | Day 6–7: Tokyo
From Narita Airport to Tokyo City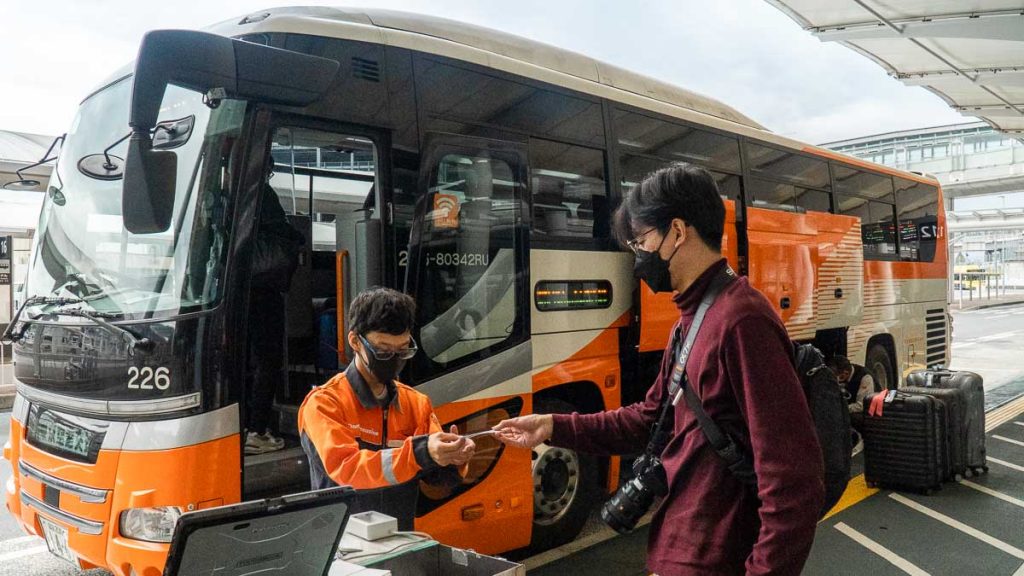 There are a few ways to get from the airport to Tokyo city:
Type
Duration
Drop-off Location
Cost
Things to note
Limousine Bus Transfer
From ~1.5 hours
Shinjuku,
Ginza,
Shiodome,
Akasaka,
Tokyo Disney Resort,
Shin-Urayasu
~S$30 (from Narita Airport to Downtown Tokyo)
Stops at stations and selected hotels
N'EX (Narita Express Train)
From ~1 hour
Chiba,
Tokyo,
Shinagawa,
Shibuya,
Shinjuku,
Ikebukuro,
Omiya,
Yokohama,
Ofuna
From ~¥3,070
Included in the JR Rail Pass
Tokyo Skyliner
From 45 minutes
Ueno,
Nippori
~S$21
–
Private Car Charter
Varies
Tokyo 23 Wards
From ~S$159
Up to 20 pax vehicles available
Day 1: Arriving in Tokyo
Shibuya Skydeck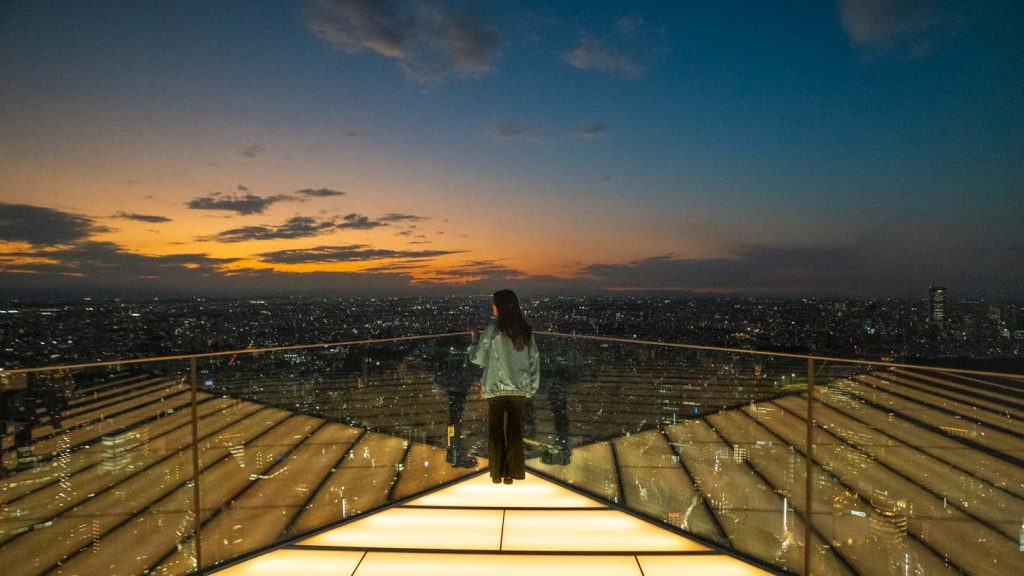 It was close to sunset by the time we touched down. We headed to SHIBUYA SKY for an unobstructed panoramic view of the city. A fairly new observatory opened in 2019, the rooftop has a helipad, a lounging net, and a bar.
Watching Tokyo light up as the skies turned dark turned out to be one of my favourite sights on the trip.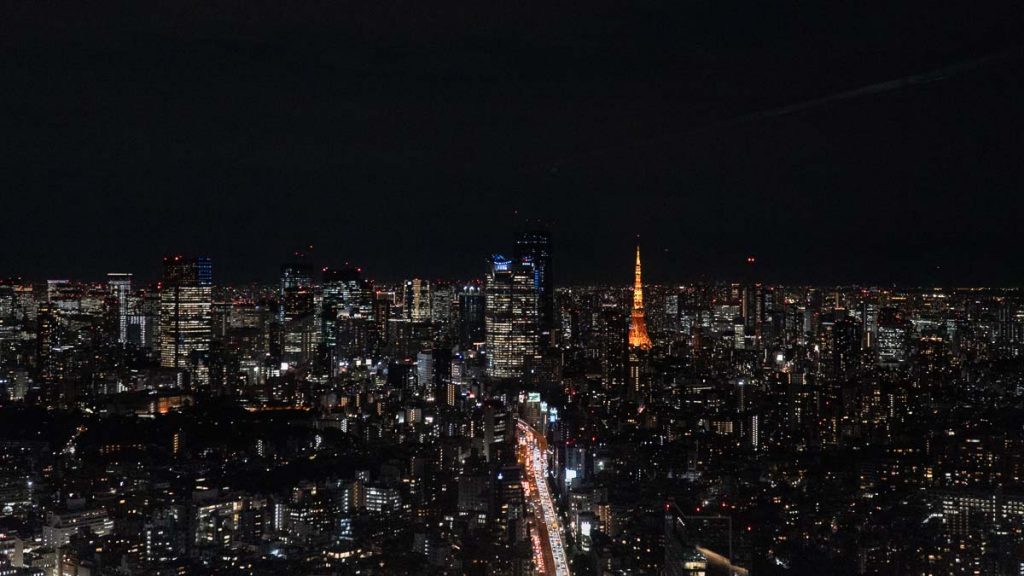 Entrance fee: From ~S$20/pax via Klook (Discounted entry with the Klook Pass Tokyo)
Opening hours: 10AM – 10:30PM (Last admission at 9:20PM)
How to get there: Shibuya Station, Shibuya Scramble Square Exit
*Pro-tip: Get the Klook Pass Tokyo which gives discounted access to various attractions like the Shibuya Skydeck, saving on activity costs!
Shibuya Crossing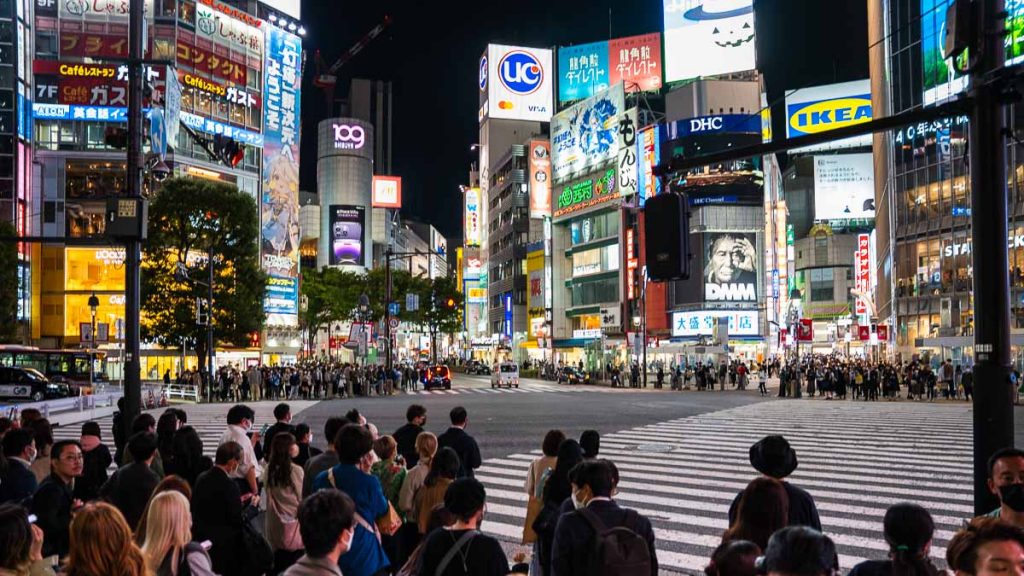 On the way to dinner, we passed through Shibuya Crossing and we're glad to report that the busiest pedestrian crossing in the world is alive and bustling.
Don't be shy to give the famous Hachikō Memorial Statue a quick boop as you pass it right by the station exit.
Cost: Free
Opening hours: 24hrs
How to get there: Shibuya Station, Hachiko Exit
Dinner at Uobei Shibuya Dogenzaka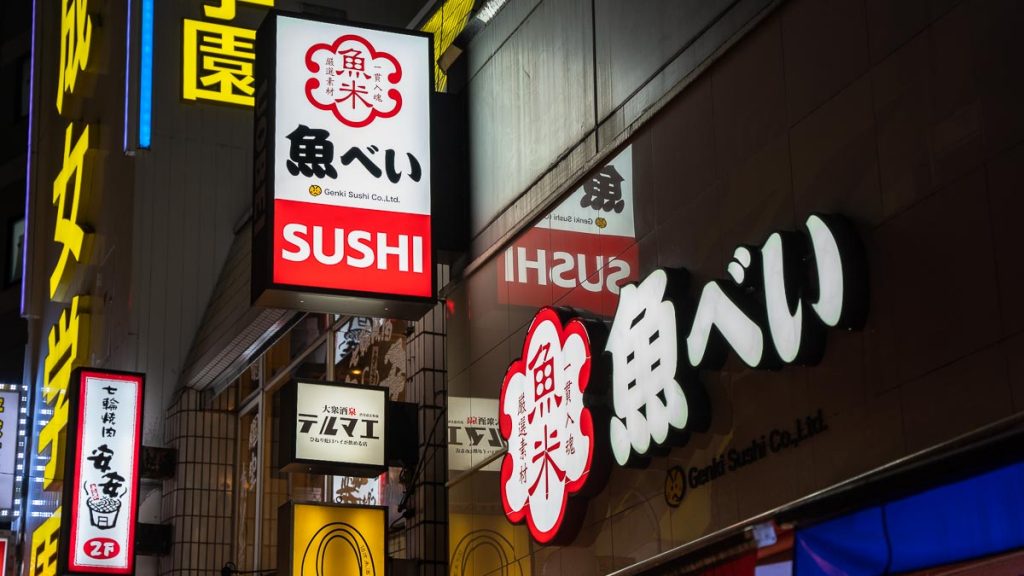 We dropped by Uoebei for dinner as it's known for affordable, yet quality, conveyor belt sushi.
They have a wide variety of fresh seafood available, from Hokkaido squid to Toro salmon. I'm not the biggest fan of seafood but the shrimp was so good that I ate four plates 😅.
They also offer plenty of unique non-seafood sushi options — check out the cheese hamburger sushi, prosciutto ham salad sushi and meatball gunkan.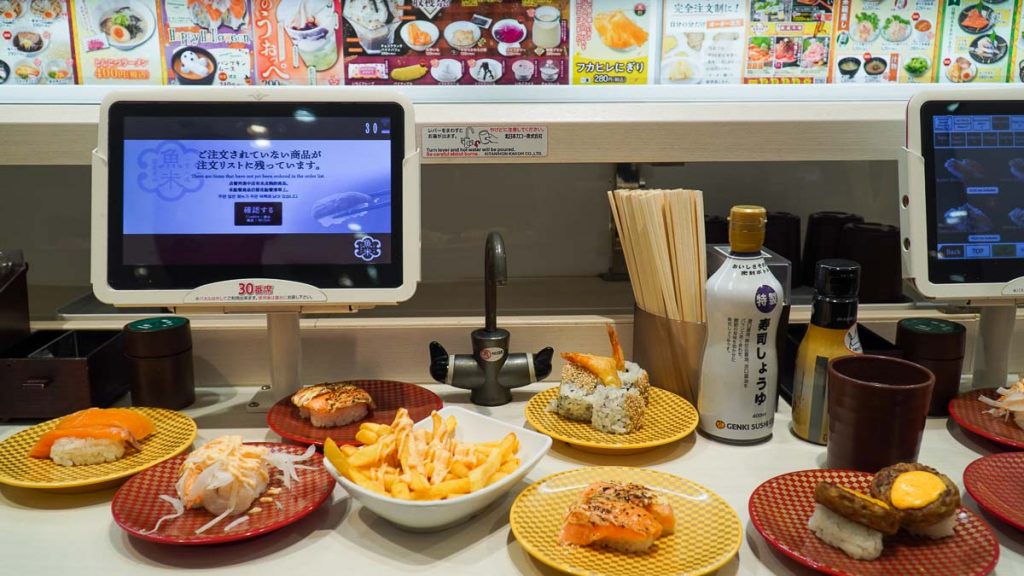 Most of the plates cost ¥120, and premium dishes like uni cost ¥280 (a steal!) — one of the best sushi restaurants in our book.
Cost: From ¥120/plate
Opening hours: 11AM – 10PM (Mon – Fri), 10:30AM – 10:30PM (Sat – Sun)
How to get there: Walk 2mins from Shibuya Station (Google Maps)
End the Night at "Church"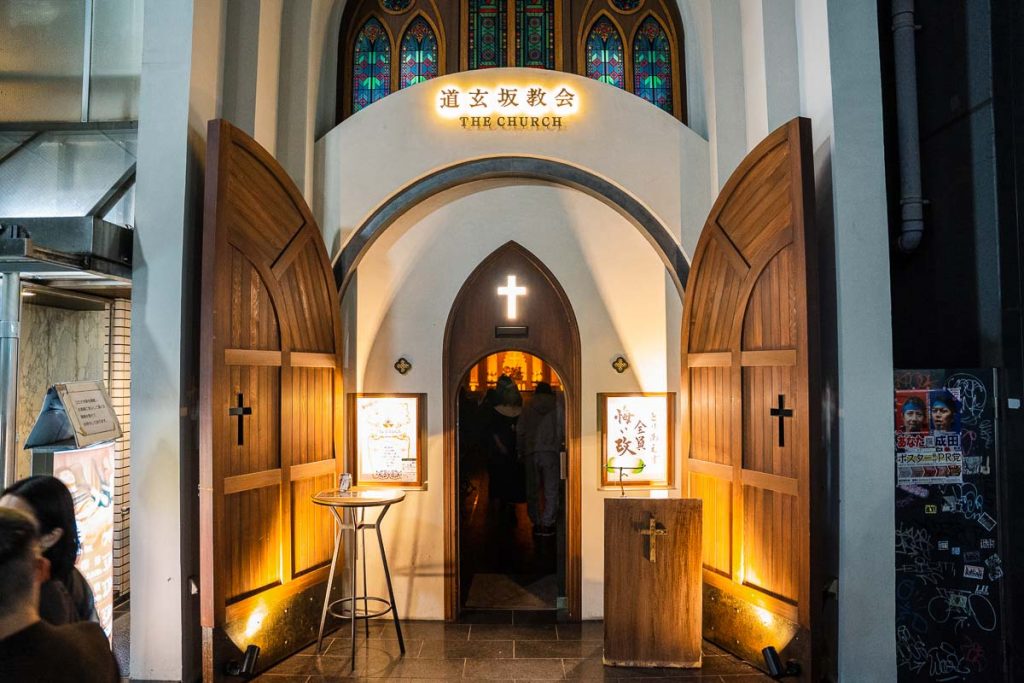 Japan is known for having plenty of quirky and obscure things to do and Dogenzaka Church takes the cake.
The interior looks exactly like a church — high ceilings, wooden arches, and confessional booths. As we entered, we were even greeted by bartenders in Nun costumes 😳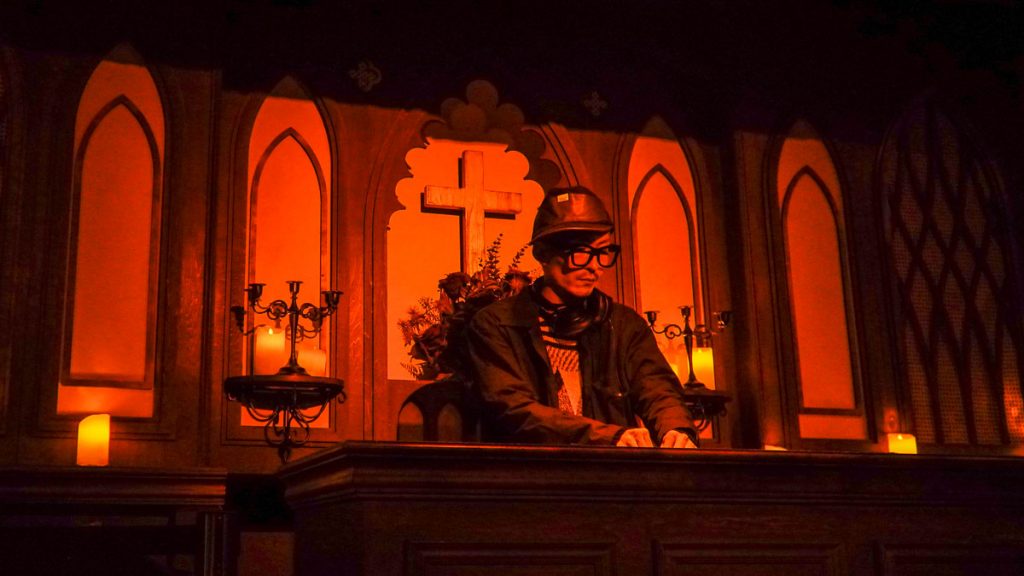 But you know it's not exactly Sunday service when you've got a DJ booth in place of an altar. So (forgive our sins) but we grabbed a Shibuya Beer (¥900/bottle) and umeshu (¥600/glass) to soak in the bizarre yet groovy atmosphere.
Only opened in early 2022, this church-themed bar draws in curious travellers and alternative youths alike for its contradicting concept.
While I wondered if I was committing blasphemy, this bar deserves a gold star purely for its eccentricity and unique nature.
*Pro-tip: Arrive before 9PM to get a pew as the bar can get crowded late at night.
Cost: From ~¥500/drink
Opening hours: 8PM – 5AM
How to get there: From Shibuya Station, take Exit A0 and walk 2mins (Google Maps)
Read also: The Quirky Tokyo Guide — Fun things to see, eat and do
Accommodation in Tokyo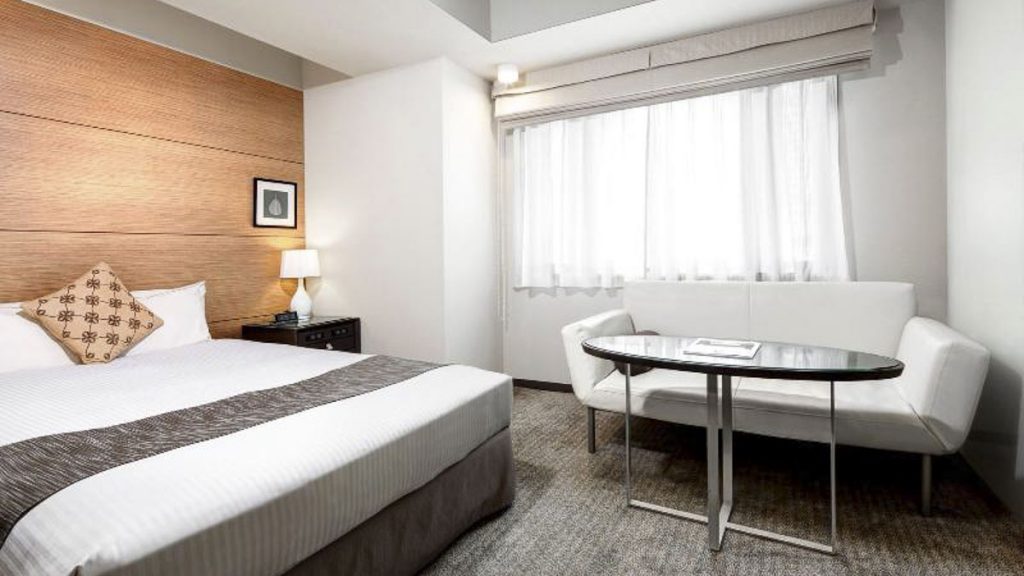 Photo credit: Klook
Citadines Central Hotel Tokyo
Cost: From ~S$147/night (2 pax)
How to get there: From JR Shinjuku Station, walk 6mins (Google Maps)
Day 2: The Magic Word is Disney
Tokyo Disney Resort is home to the two happiest places on earth: Disneyland and DisneySea.
It would be a dream to visit both, but unfortunately, we only had time for one fairytale day. Get to know more about their differences by reading our USJ vs. Disneyland vs. DisneySea guide.
Option 1: Disneyland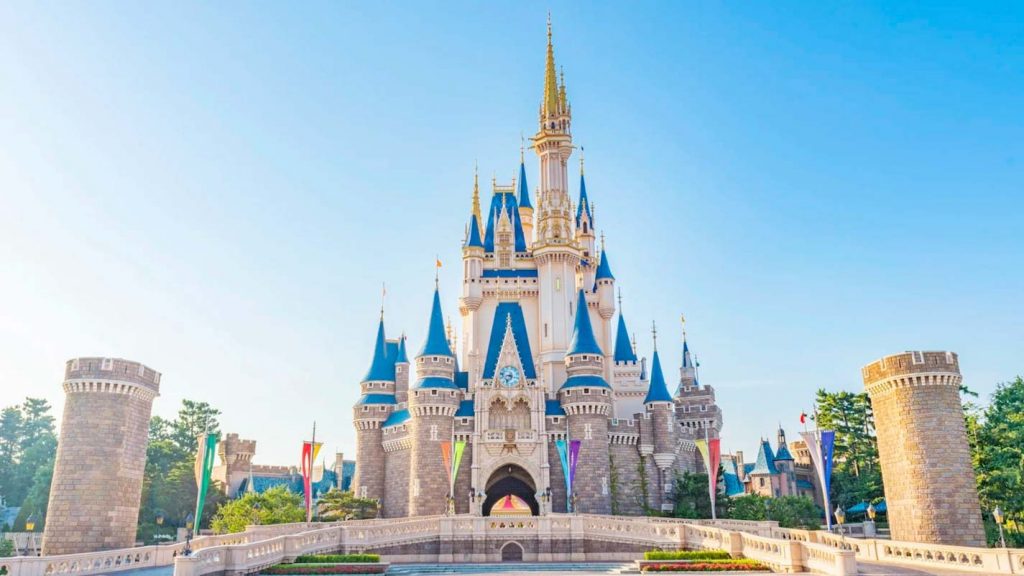 Photo credit: Japan National Tourism Organisation
Tokyo Disneyland is best known for its whirlwind storytelling rides — albeit, in Japanese, the park is a storybook brought to life.
Rides are dedicated to classic Disney animated films such as Peter Pan, Monsters Inc, and Disney Princesses which bring back a lot of childhood nostalgia. The park is a lot more kid-friendly so don't expect to see huge roller coasters like its US counterparts.
*Pro-tip: Download the Tokyo Disney Resort app as practices such as Standby Pass and entry to shows have shifted online since the pandemic.
Option 2: DisneySea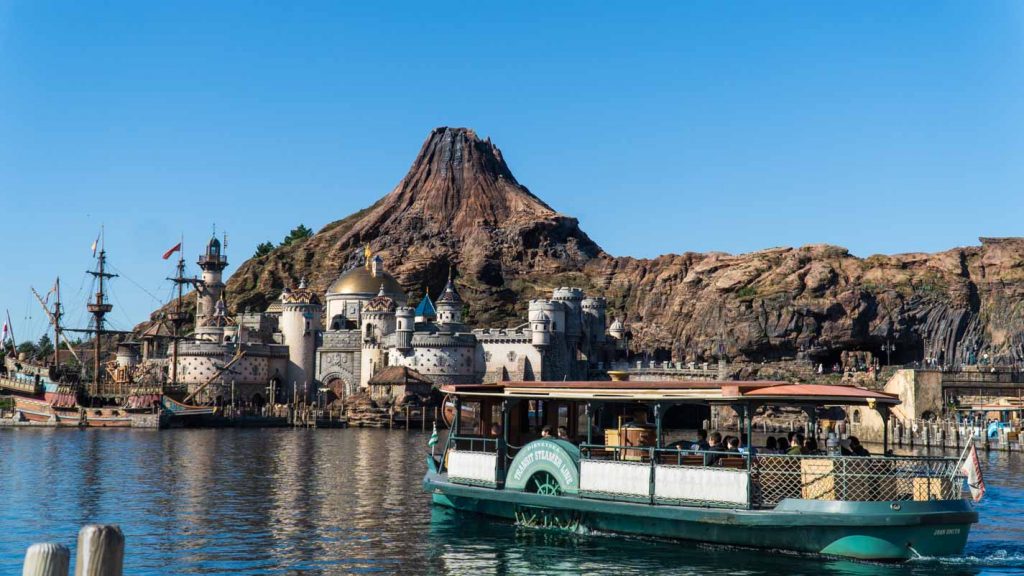 We wanted a little more adrenaline yet still experience the magic of Disney, so we chose DisneySea instead. With Indiana Jones and the Crystal Skull, Journey to the Center of the Earth, and Tower of Terror as some of the key attractions — this is a Disneyland for grown-ups.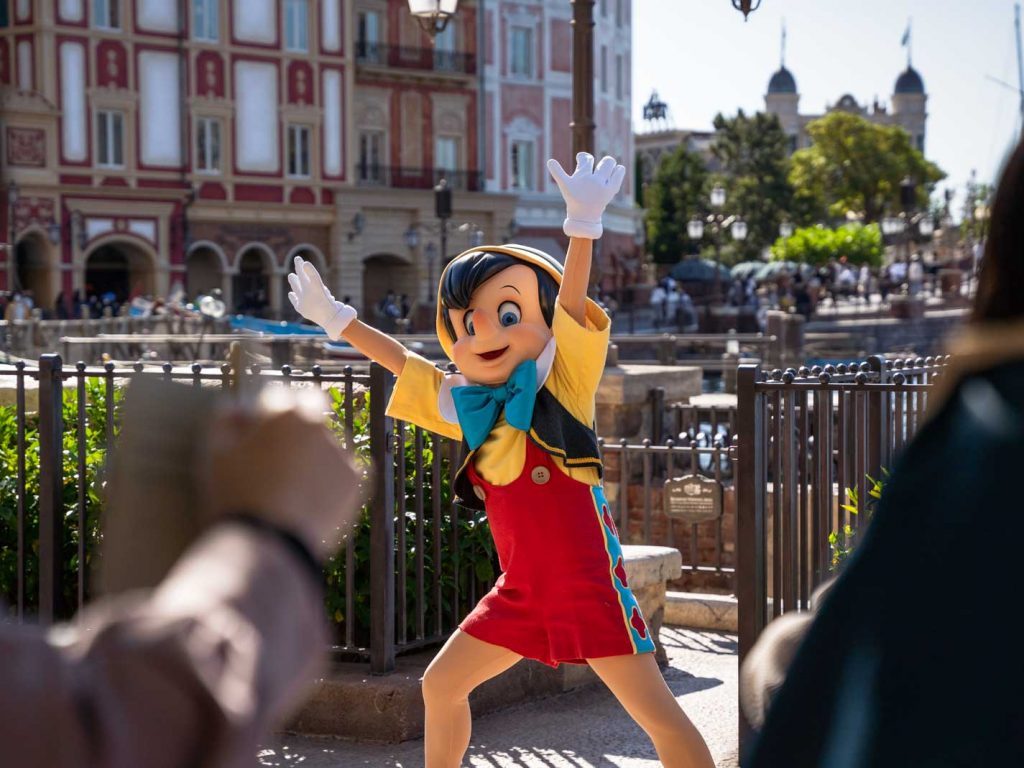 Since 13 March 2023, mask-wearing is now optional and the park has mostly returned to normal. Character greetings are still happening throughout the park but certain characters might require a reservation through the app.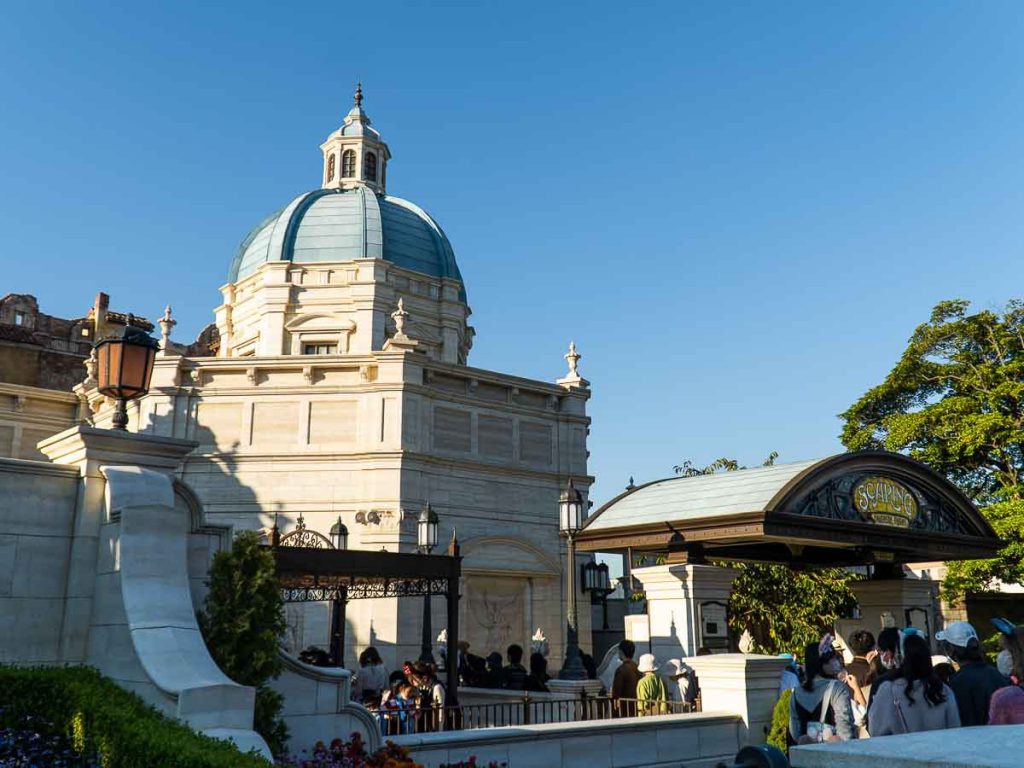 We checked out Soaring: Fantastic Flight as it was the newest ride in the park at the time. Opened in July 2019, it's a fairly popular ride and queues can go up over 2 hours. It genuinely felt like we were flying around the world thanks to the flight motion simulator — the screen looks SO REAL.
While the thrill rides are what the park is known for, there are still "happier" sections of the park that are kid-friendly, such as Mermaid Lagoon. Most of the rides here are scaled down on the thrill level and there's a cavernous playground for the little ones to explore as Ariel did.
Read more: Tokyo Disneyland and DisneySea Guide (2023) — Maximise your Tokyo Disney Day with these 12 Tips and Tricks
Entrance fee: From ~S$77/pax via Klook
Opening hours: 9AM – 9PM
How to get there: From Maihama Station, take the Disney Resort Line to Tokyo DisneySea station
*Pro-tip: Skip the long queues for selected rides by purchasing the Disney Premier Access on the app. The current rides include Toy Story Mania!, Soaring: Fantastic Flight, Tower of Terror and Journey to the Centre of the Earth.
Wagyu Dinner at Ginza Enzo (銀座炎蔵)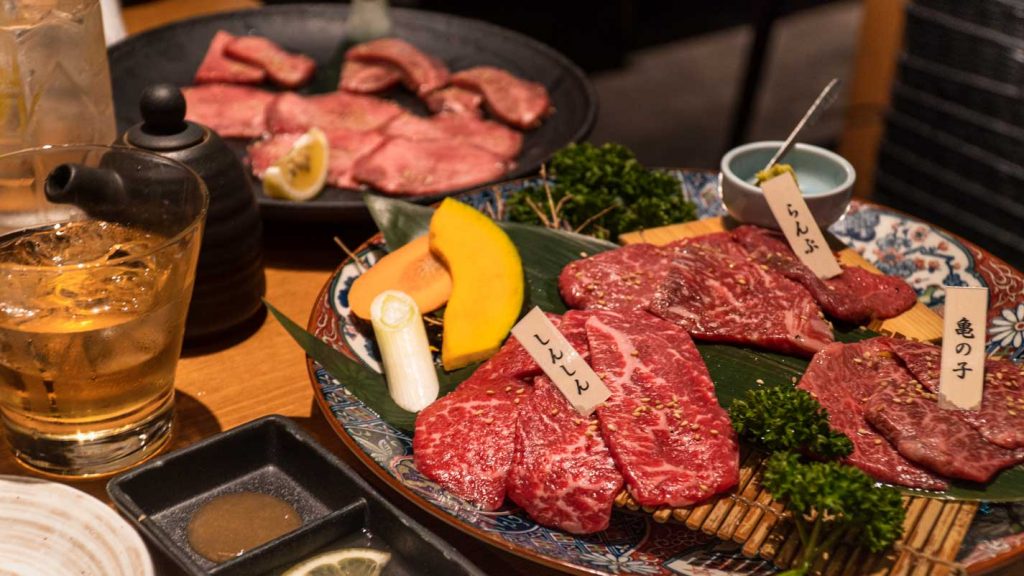 A wagyu fare in Singapore can typically go up to a couple of hundred bucks a person, so we jumped at the opportunity for mouth-watering, affordable beef at Ginza Enzo.
After a long day of running around, we went for a wagyu yakiniku dinner for under S$60/pax 😱!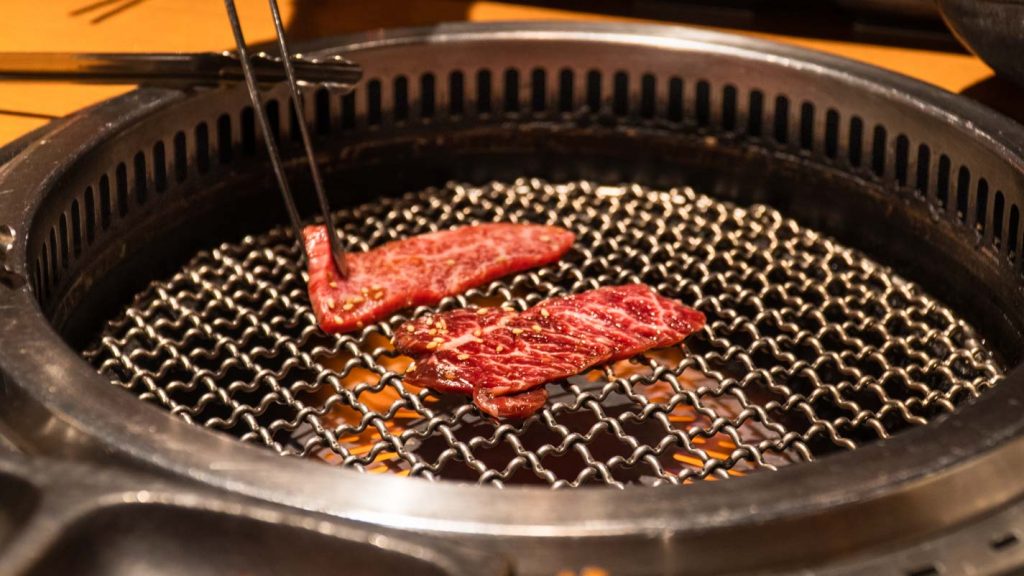 Definitely worth the small splurge 🤤
We ordered the 花 course (¥5,900), translated as Hana or Flower, which includes appetisers, cold noodles, and seven different cuts of beef including Premium Black Wagyu and Kuroge Wagyu — the most oishii (delicious) meal of our life. The beef was so tender and every bite was juicy — we were deep into our food coma by the time dessert rolled out.
*Pro-tip: Pre-book your sets online as their physical menu is only available in Japanese.
Cost: From ~¥4,900/set
Opening hours: Varies
Address: 104-0061 4-1 Ginza, Chuo-ku, Tokyo Nishi Ginza Department Store 2nd floor
*Pro-tip: Always make reservations for popular restaurants! Klook also has a range of Michelin-star restaurants which you can easily reserve via their app.
Day 3: Road Trip Out of Tokyo
Pick up your car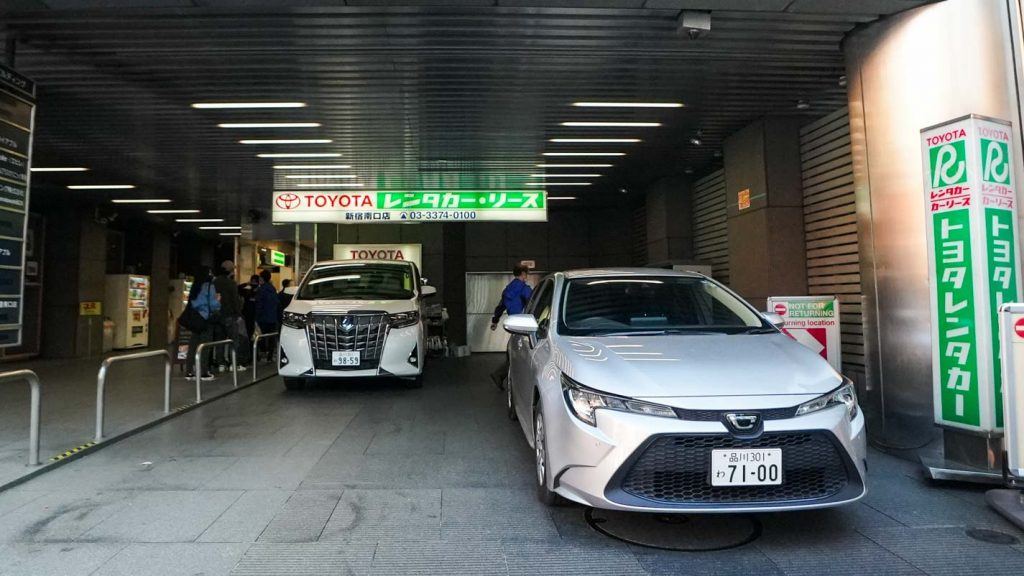 Getting around Mt Fuji and the Shizuoka region is a lot more convenient with a rented car as public transport is infrequent in smaller towns. We rented a Toyota Aqua through Klook for three days — which came up to ~S$247 for the three of us including insurance.
After a smooth pick-up at Toyota Rent A Car Shinjuku Minamiguchi, we kicked off our road trip with Tokyo Drift playing on the aux 🎶.
*Note: A valid International Driving Permit (IDP) is required for car rentals in Japan as a Singapore driving licence is not accepted on its own.
Fuji-Q Highland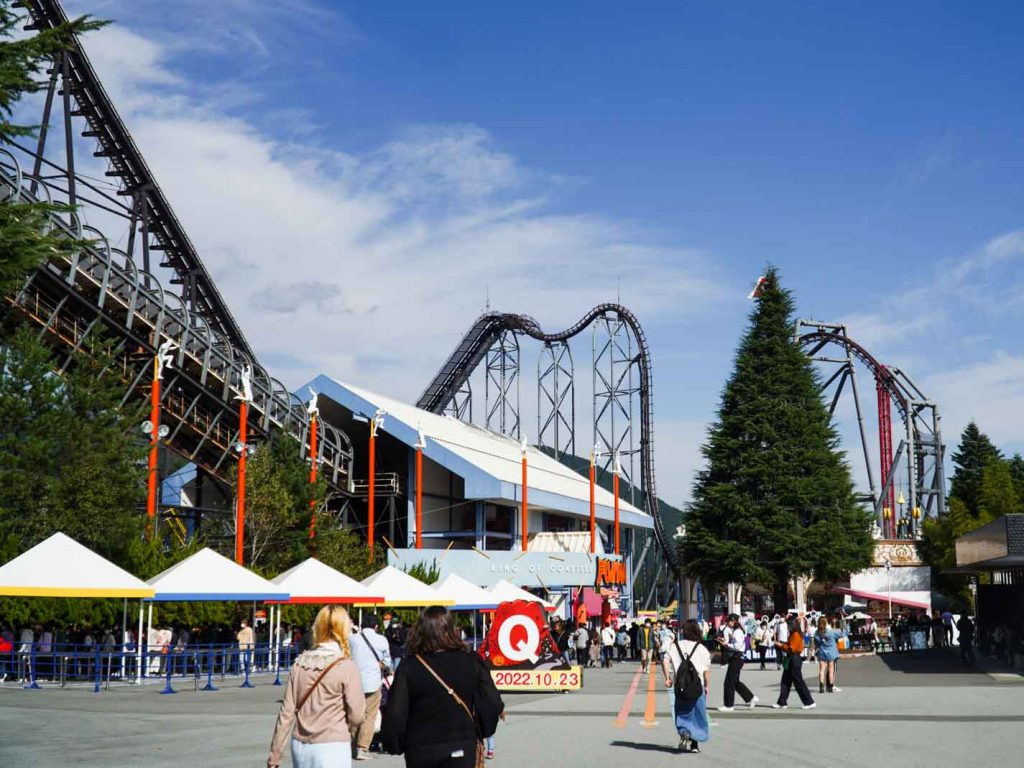 After a 90-minute drive, our first stop was Fuji-Q Highland. Highly recommended by friends, this park broke several Guinness World Records — namely the tallest, the steepest, and the fastest 4D roller coaster.
Oh, and you get Mt. Fuji as a backdrop to the rides 🙊.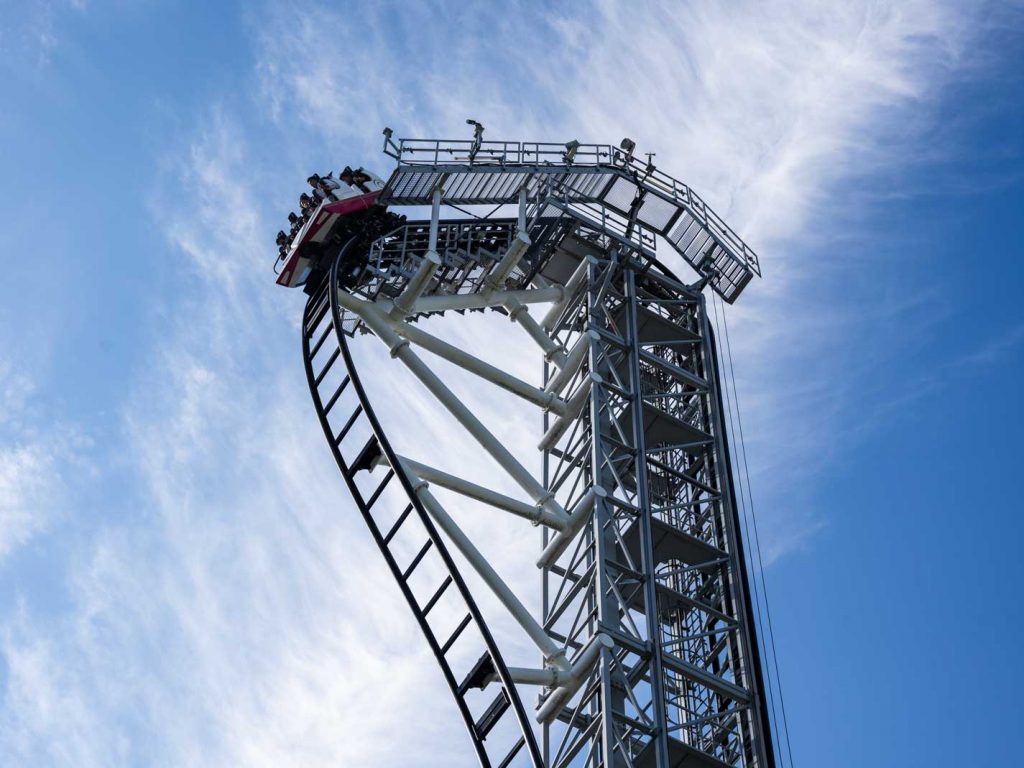 My personal favourite is the Takabisha which was once the steepest roller coaster in the world before being overtaken by Shellraiser in America by 0.5°. The most titillating part is hanging off the edge at 121° with an unobstructed view of Mt. Fuji before plummeting into a series of crazy twists and turns!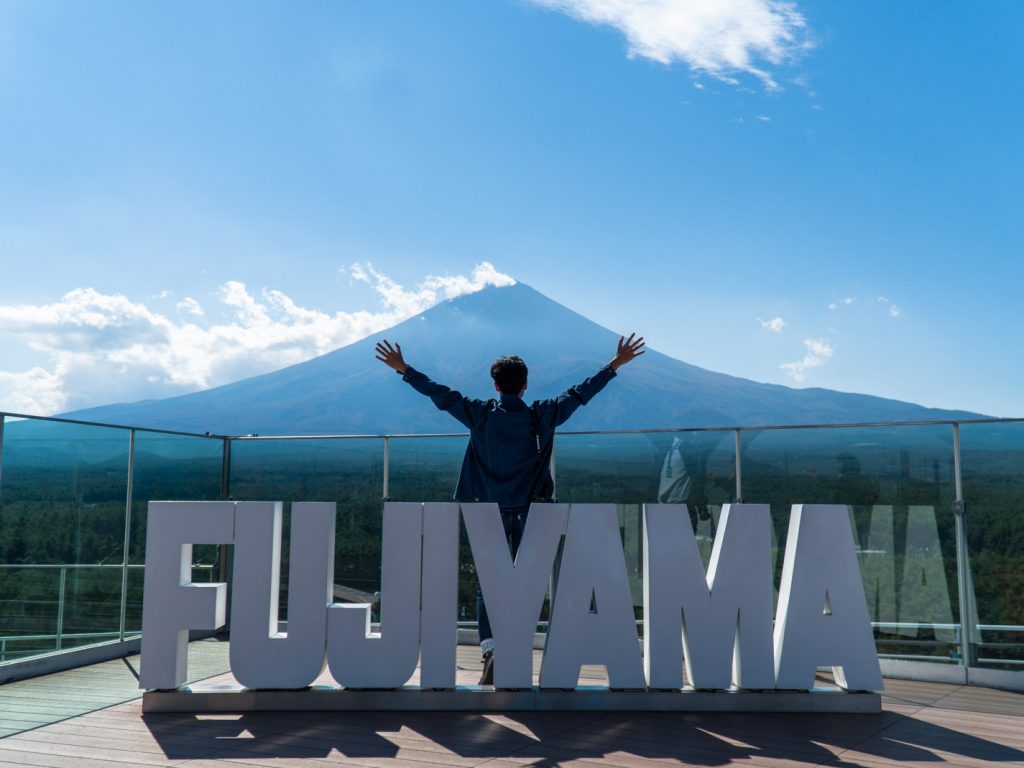 After that adrenaline rush, we wanted something less intense and checked out Fujiyama Tower, a new observation tower that opened in 2021. Located outside the entrance of the park, it stands 55m tall, and the track of Fujiyama – King of Roller Coasters wraps around the top.
The entrance to the Sky Deck is included under the One Day Pass but you can top-up to slide down to the ground floor by taking the Fujiyama Slider (¥1,000/pax).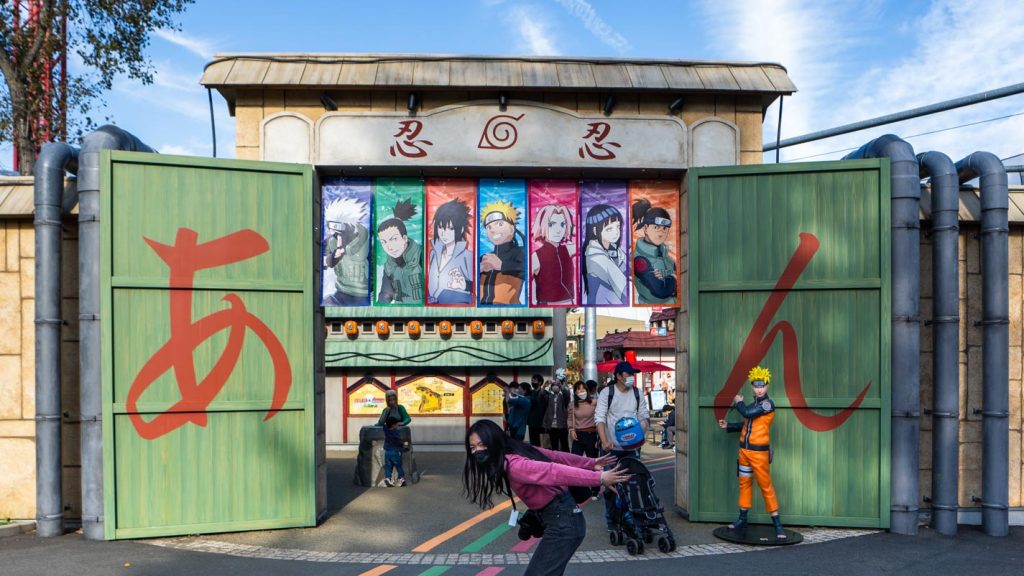 Roller coasters aside, the park also has themed sections like Naruto Village and Thomas Land that fans and families will enjoy.
Entrance fee: One Day Pass from ~S$63 via Klook
Opening hours: 10AM – 8PM (Check their website for changes in hours)
How to get there: Take the Fujikyuko Line to Fujikyu-Highland Station
Read also: The Best Roller Coasters in Japan Most Tourists Miss — Fuji Q Highland Guide
Dinner at a Sanrokuen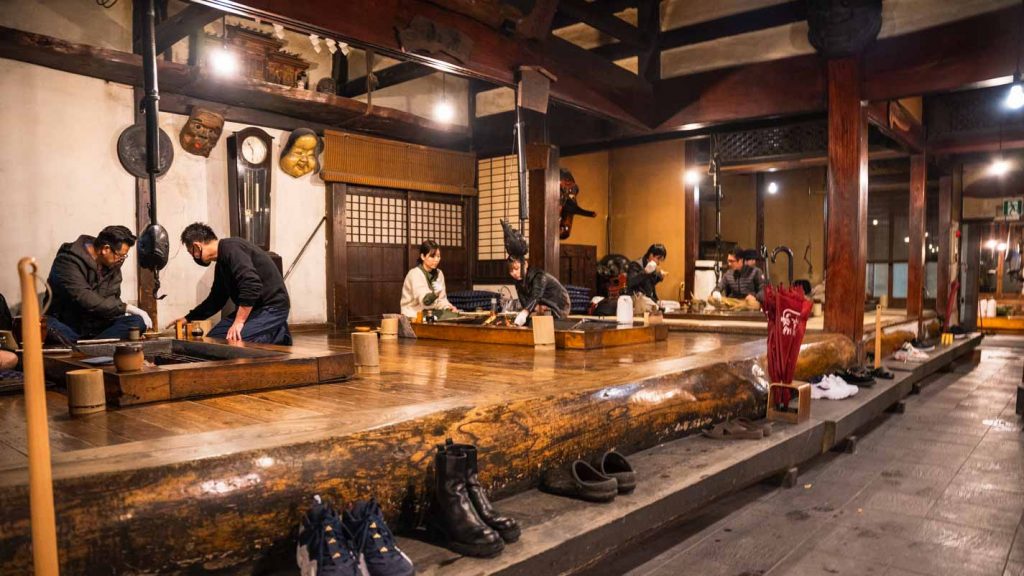 In pursuit of unique dining experiences, we stopped by Sanrokuen for dinner. It's a traditional charcoal grill restaurant that serves Japanese skewers inside a 150-year-old building.
The interior looks exactly like an ancient Japanese house and you'll sit and grill around a pit of shovelled hot coal.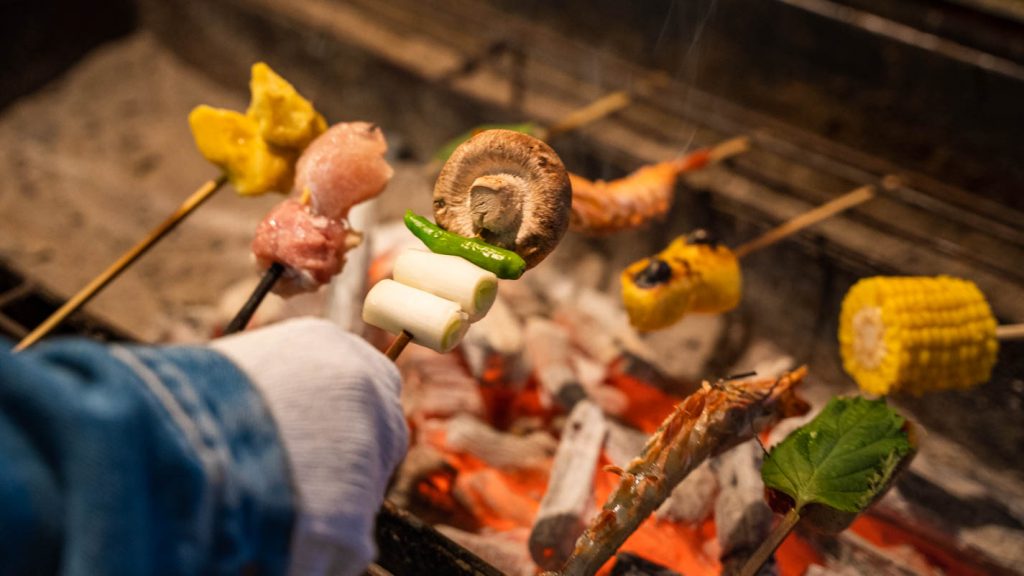 Most sets offer a combination of meat, seafood, and vegetable skewers but we liked the Sanroku set (¥3,300) best. It comes with nine different skewers, a salad and a piping hot bowl of noodles in miso soup — our favourites were the freshly caught rainbow trout, rolled pork, and shrimp.
*Pro-tip: Queues can get long so we suggest arriving at least an hour before the last entry.
Cost: From ¥2,200 – ¥4,400/set
Opening hours: 11AM – 6PM (Last entry), closed on Wed
How to get there: Walk 12mins from Kawaguchiko Station (Google Maps)
Check into Fuji View Hotel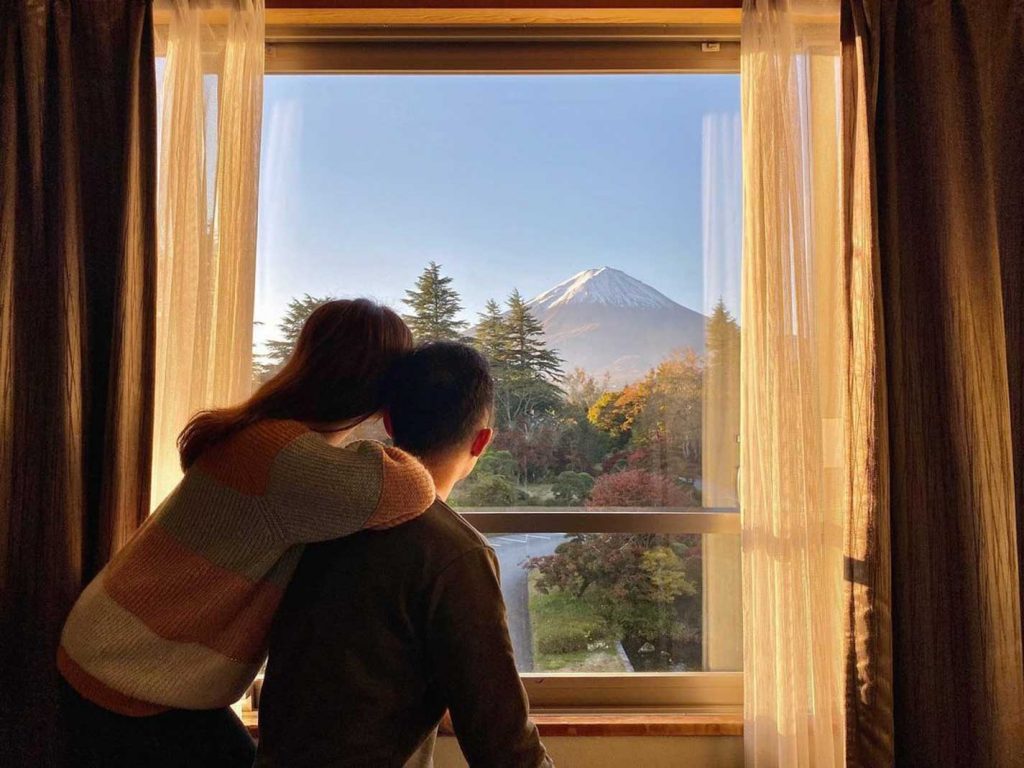 Photo credit: @bulaiern via Instagram
For the full Japan experience, we stayed at Fuji View Hotel's Japanese Style Mount Fuji View Room (~S$364/night, incl. breakfast) — a traditional tatami-style room where you sleep on futons on the floor.
The hotel sits on the edge of Lake Kawaguchi and as its name suggests, overlooks Mt. Fuji (when the weather is clear).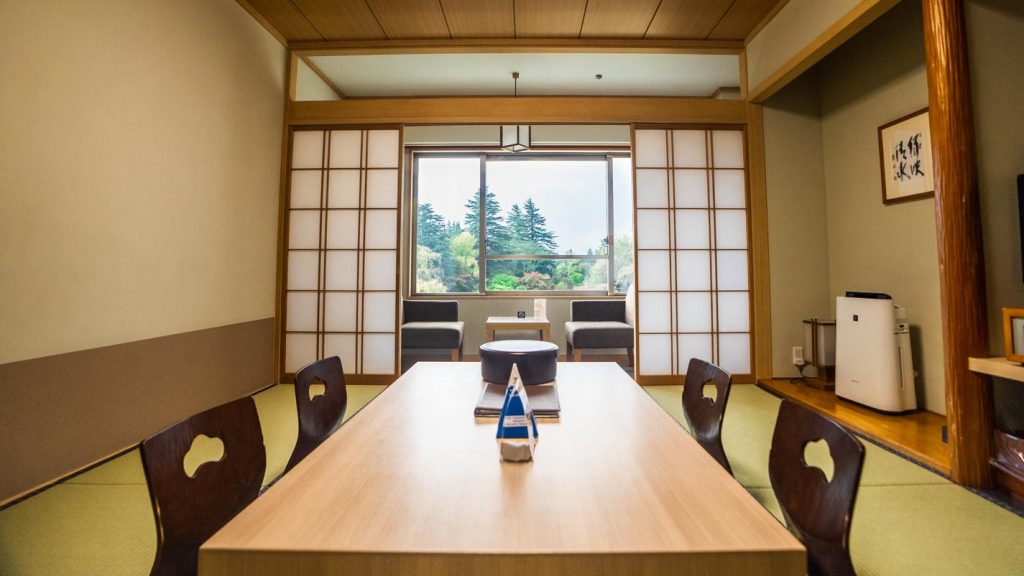 We suggest taking a bath at the hotel's onsen as it's less crowded than a public one. Most public baths don't allow entry for those with tattoos but the hotel's does!
It was my first time going to an onsen and it was an experience, to say the least — I enjoyed the outdoor hot spring and Kosé facial products best.
Cost: From ~S$193/night (2 pax)
How to get there: From Kawaguchiko Station.
Day 4: Mount Fuji and Fujiyoshida
Pose for the Iconic Honcho Street Photo
We spent the morning exploring Fujiyoshida town, which is known for being the starting point to climb Mt Fuji! But since the season was closed, we decided to hunt for the best Mt. Fuji photo spots instead.
Honcho Street is arguably the most picturesque street in Fujiyoshida town. Peeking from between shop rows and telephone wires, the place looked straight out of the 1980s. Aside from the Instagrammability of the street, we recommend dropping by Cafe Gekkou for a quick caffeine refuel.
Opening hours: 24hrs
Address: 3-chōme-12 Shimoyoshida, Fujiyoshida, Yamanashi 403-0004, Japan
Arakura Fuji Sengen Jinja Shrine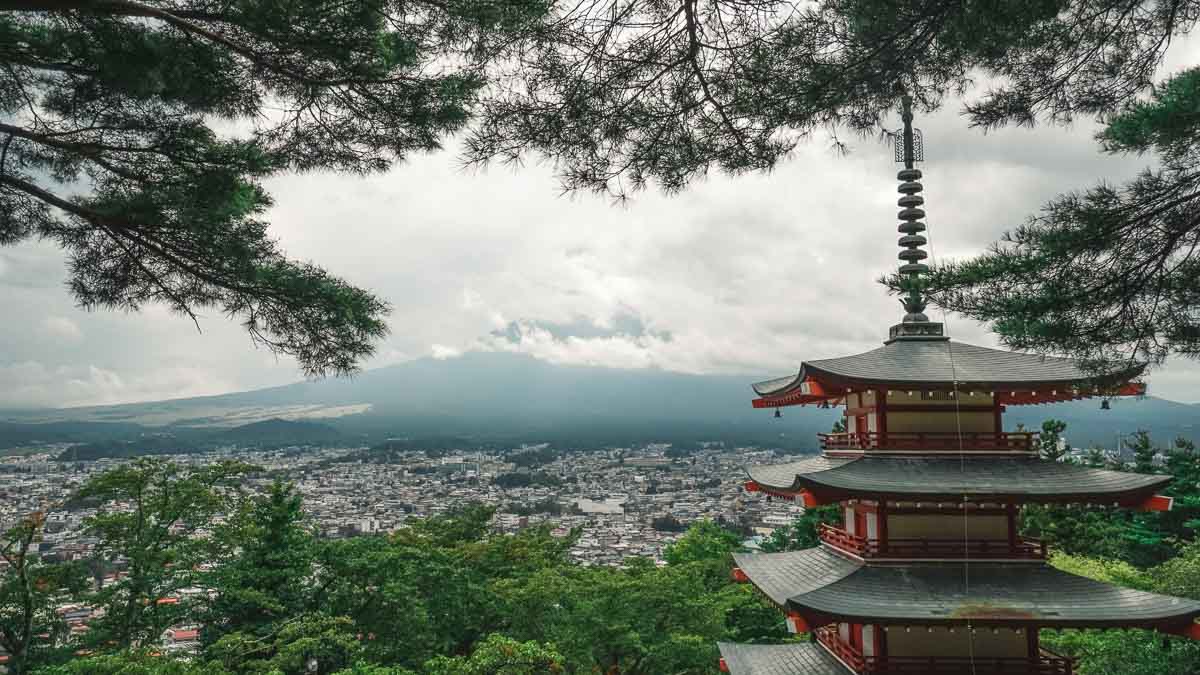 Even if you've never heard of Arakura Fuji Sengen Jinja Shrine, you've probably still seen a photo of it — it's the first image when you Google 'Japan'. It's a steep 15-minute climb up to the top but the view is extremely rewarding.
Entrance fee: Free
Opening hours: 9AM – 4PM
Address: Take the Fujikyuko Line to Shimoyoshida Station, then walk 10mins (Google Maps)
Hōtō Lunch at Hotokura Funari Kawaguchiko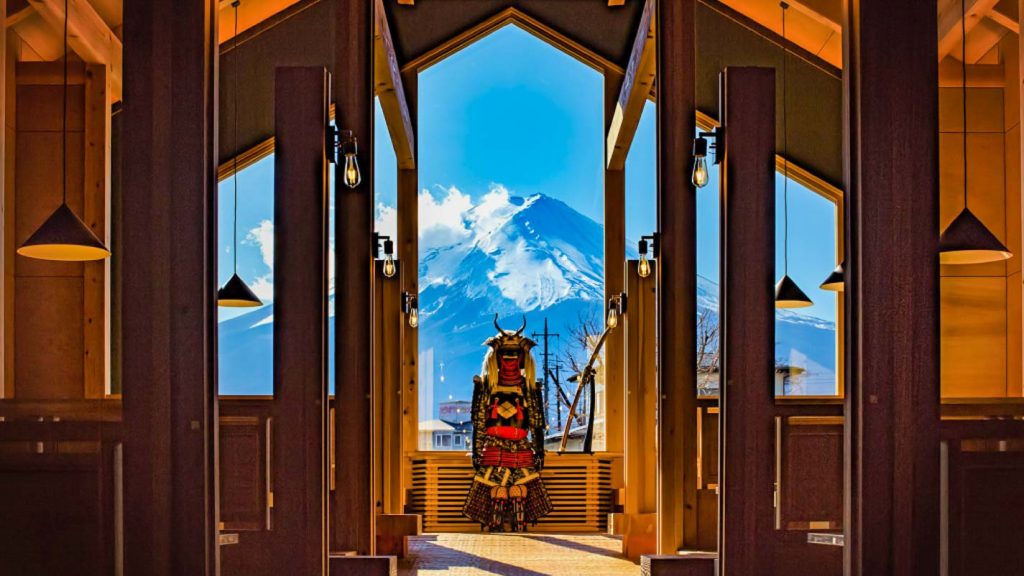 Photo credit: Yamanashi Tourism Organisation
Hotokura Funari Kawaguchiko was our next stop for lunch, which has jaw-dropping views of Mt. Fuji.
A popular regional dish we had to try while in the Yamanashi region is Hōtō. The dish is essentially flat udon served in an actual pot of miso soup, stewed with pumpkin, vegetables, and meat.
We got the Golden Hōtō with Pork (¥1,320) which had a huge portion and a hearty broth that warmed us up from the autumn chill. The croquette (¥385/piece) has a soft and fluffy Hokkaido butter potato filling as opposed to the crispy exterior — the best I've ever had.
*Pro-tip: Use the camera function on Google Translate to decipher the full Japanese menu.
Cost: From ¥1,320/bowl
Opening hours: 11AM – 9PM
How to get there: Walk 6mins from Backpackers Hostel K's House Fuji View (Google Maps)
Visit Fuji's Closest Lake, Lake Yamanaka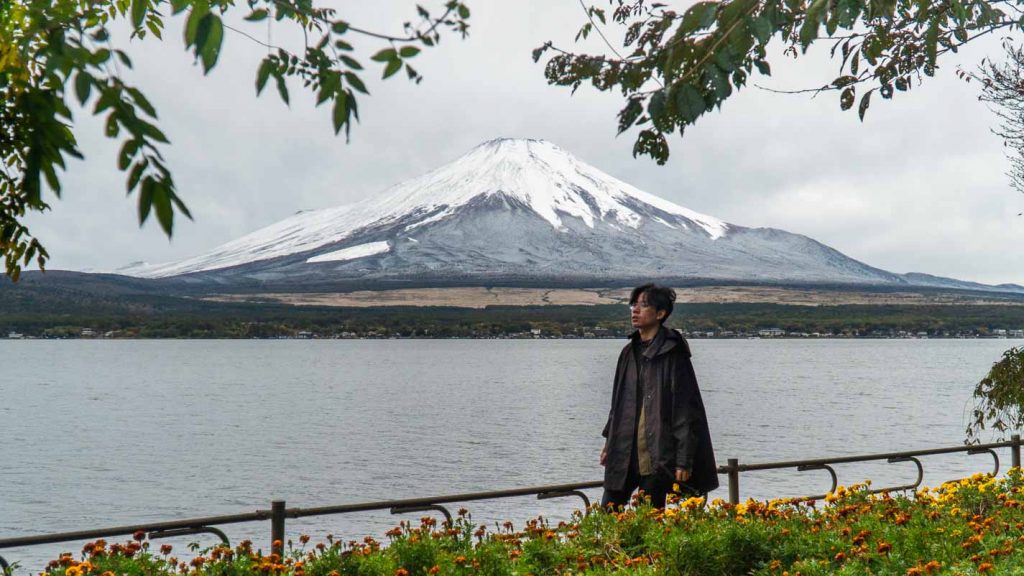 Since we had the car, we drove to Lake Yamanaka — the closest to Fuji out of the five lakes surrounding it.
As the viewing point is only accessible by driving and is located farther from towns, the lake is less touristy and we got the whole view to ourselves. Unlike the views at Lake Kawaguchi and Lake Motosu, Mt. Fuji is not partially obstructed by other mountains and you get to appreciate it in all its glory.
Entrance fee: Free
Opening hours: 24hrs
Address: 2645-2 Hirano, Yamanakako, Minamitsuru District, Yamanashi 401-0502, Japan
Accommodation in Shizuoka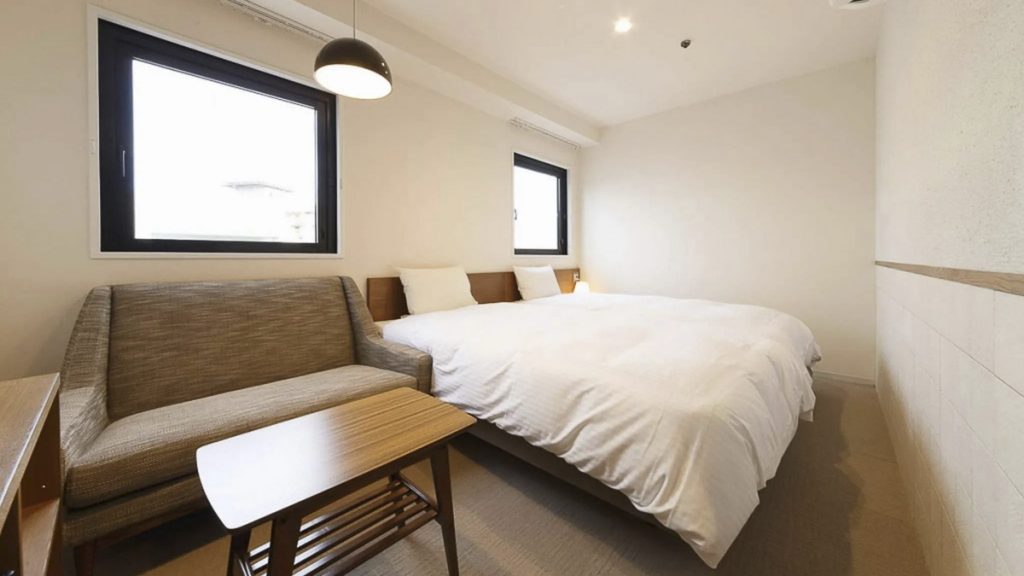 Photo credit: Klook
After a full day of driving, we decided to base ourselves in Shizuoka City for the night so we could explore Shizuoka Prefecture first thing in the morning!
Hotel Citio Shizuoka
Cost: From ~S$63/night (2 pax)
How to get there: Walk 13mins from Shizuoka Station (Google Maps)
*Note: There's no hotel parking so we parked at a 24hr car park (¥1,500/night) near the hotel.
Day 5: Discovering Shizuoka Prefecture
Obuchi Sasaba Tea Plantation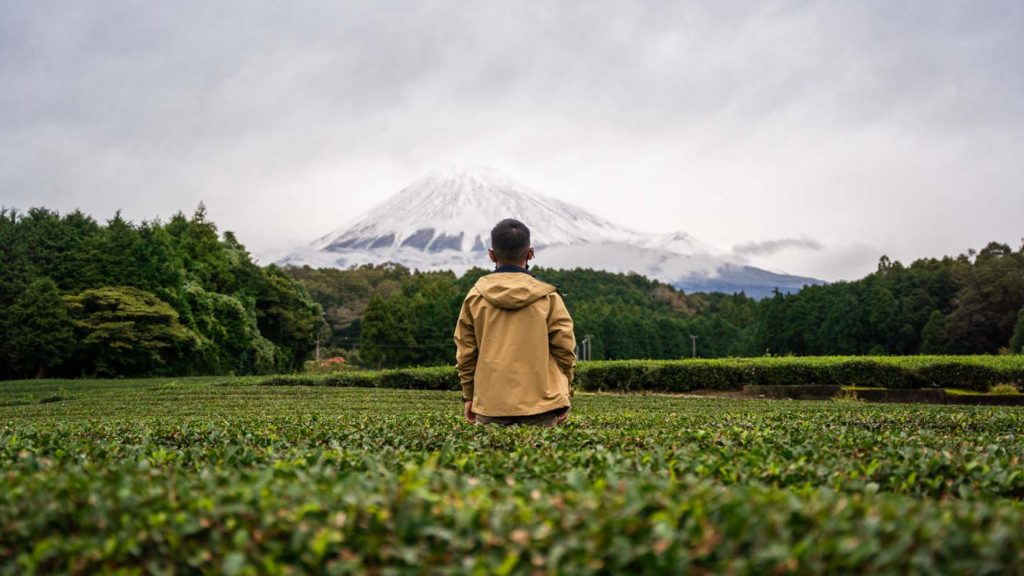 Shizuoka Prefecture is home to many green tea plantations in Japan so we woke up bright and early to check out Ochuchi Sasaba. Known for its picturesque Mt. Fuji background, we reached early at 9AM and got the whole plantation to ourselves.
We were surprised to find out that it's an open plantation anyone can walk into and had fun strolling between the rows of tea leaves.
Take note that there is no nearby public transportation, so bring a car instead!
Entrance fee: Free
Opening hours: 24hrs
Address: 1445 Obuchi, Fuji, Shizuoka 417-0801, Japan
Mishima Skywalk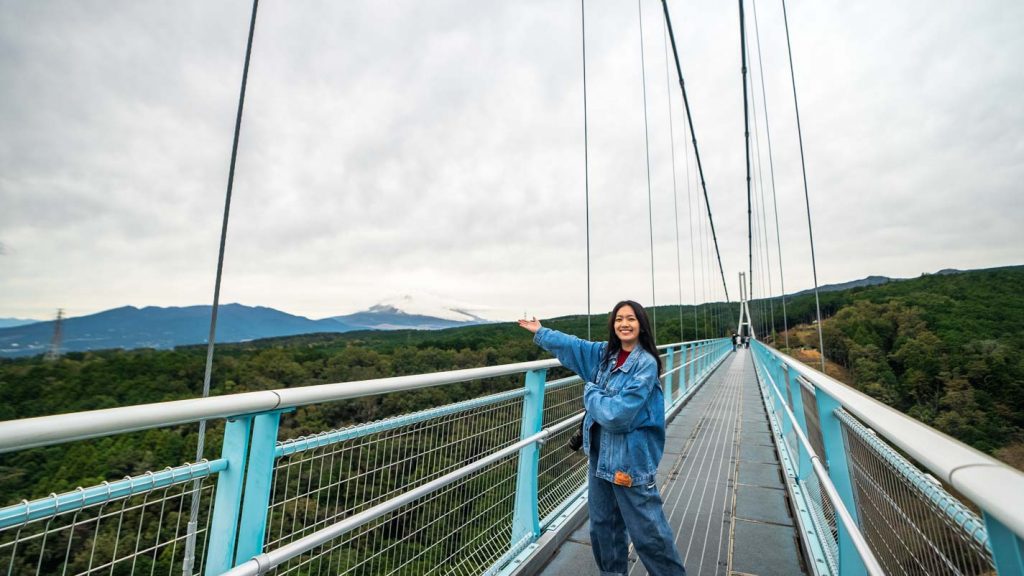 Mishima Skywalk is the longest pedestrian suspension bridge in Japan and overlooks Mt Fuji and Surunga Bay — so naturally, we went to check out the hype 😏.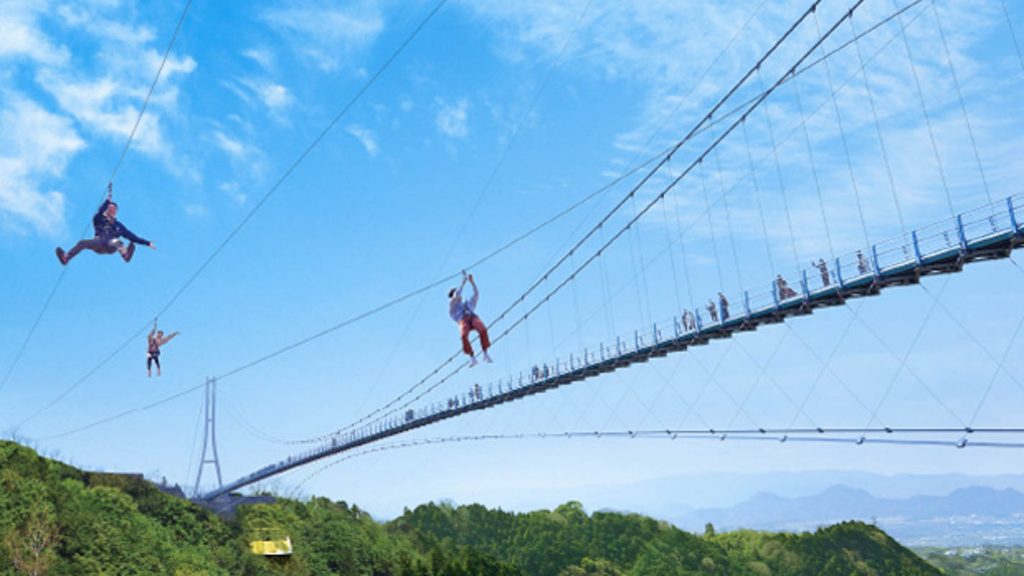 Photo credit: Mishima Skywalk
At 400m long, the bridge connects to an adventure hub in the North Area where you'll find treetop obstacle courses, a forest buggy tour and an owl cafe. We wanted to try the long zipline that runs beneath the bridge (¥2,000/roundtrip) but the queue was too long 😭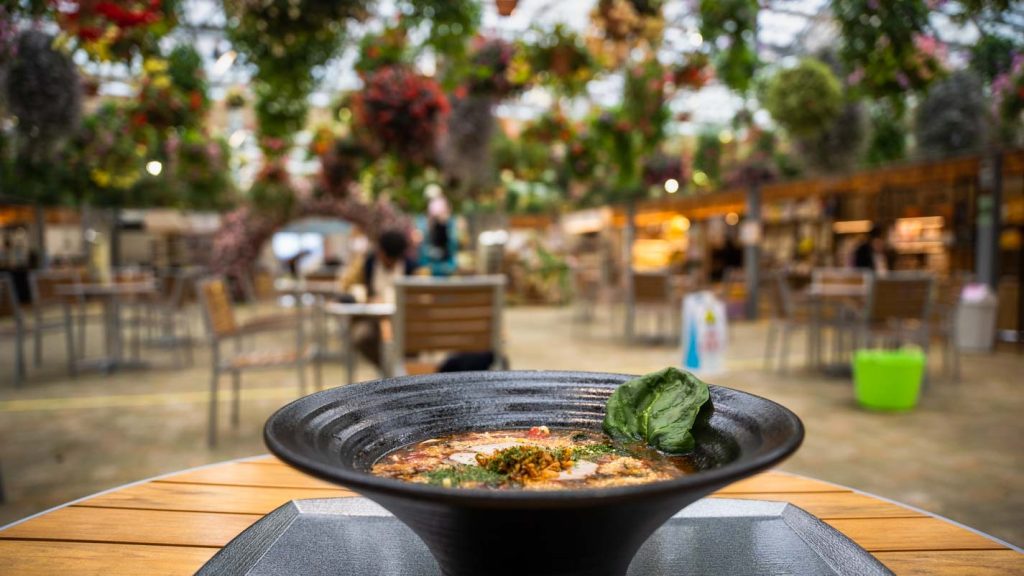 We had lunch inside the Sky Garden, a glass-enclosed greenhouse with fresh blooms hanging from the ceiling. The Golden Tomato black pepper noodles (¥1,100/bowl) from Karumen was delicious — imagine a tomato soup ramen that tastes like Italian pasta.
Entrance fee: From ~S$10/pax via Klook
Opening hours: 9AM – 5PM
Address: 313 Sasahara Shinden, Mishima, Shizuoka 411-0012, Japan
Mt. Omuro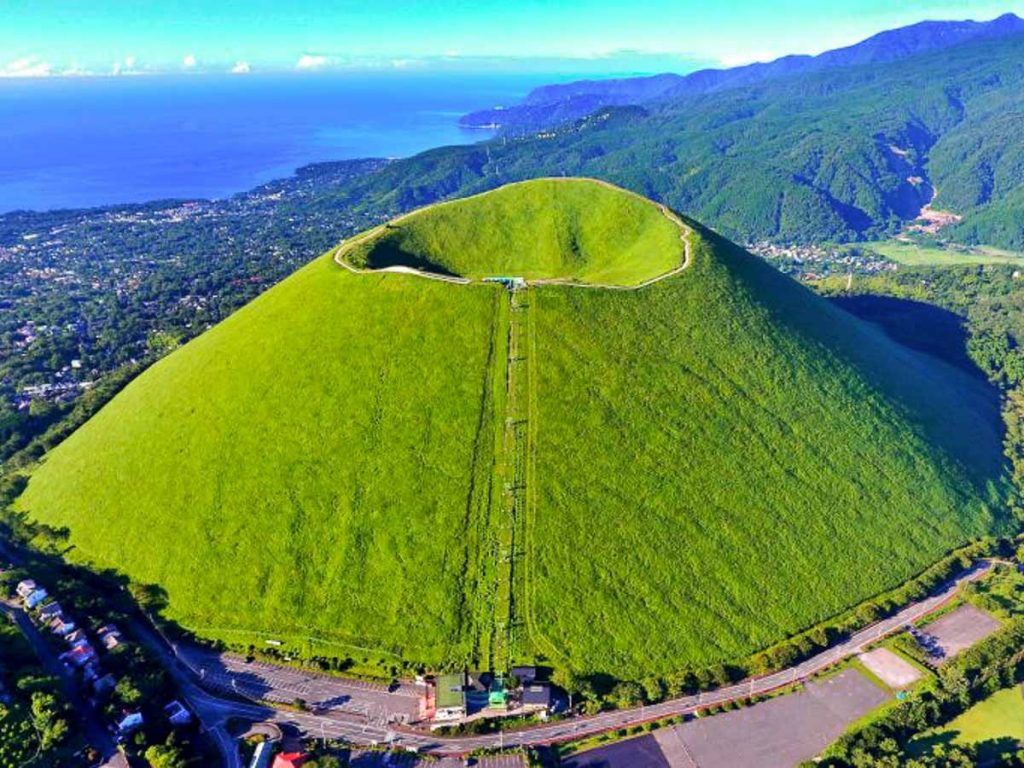 Photo credit: Ito City
The last stop on the Japan road trip itinerary is Mt. Omuro, an extinct volcano covered with a layer of vegetation that resembles a perfectly conical fuzzy Ikea carpet.
Take the chair lift to the summit and enjoy panoramic views while walking along the circumference. Aside from sightseeing, there's a cafe, shrine, and an archery range at the crater.
*Pro-tip: Drop by the 2nd Sunday of February as Mt. Omuro is set on fire once a year as part of Yamayaki, a sacred ritual known to welcome Spring.
Cost: ¥700/round-trip chair lift
Opening hours: Varies across seasons
How to get there: From Itō Station, walk to the Itoeki Bus Stop. Take a bus bound for Shaboten Park. The chair lift is next to the bus stop (Google Maps)
Day 6: Exploring Tokyo's Past, Present, and Future
After spending time amongst Tokyo's skyscrapers and slowing the pace in the outskirts, we wanted to time travel back and immerse ourselves in the cultural side of Tokyo.
Traditional Temples at Asakusa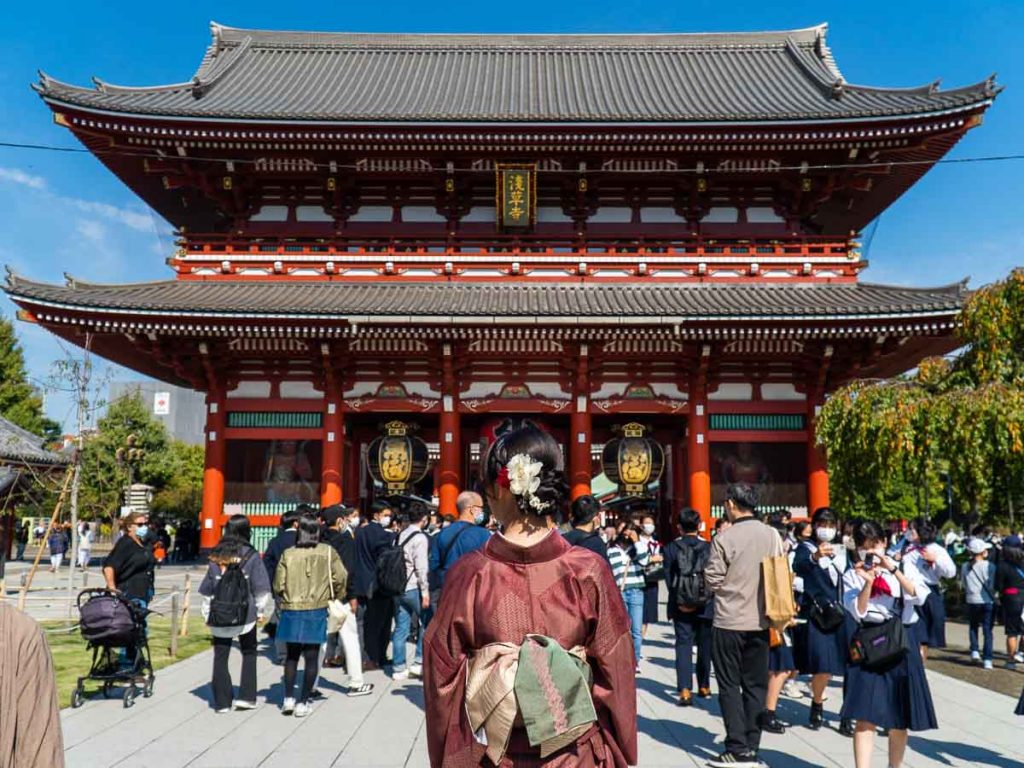 Asakusa is one of the oldest districts in Tokyo that dates back to the Edo period — we wanted to look the part by dressing in kimonos.
After picking out a design, the staff at the rental store helped me through a complicated process to get dressed — don't expect to take large steps while walking!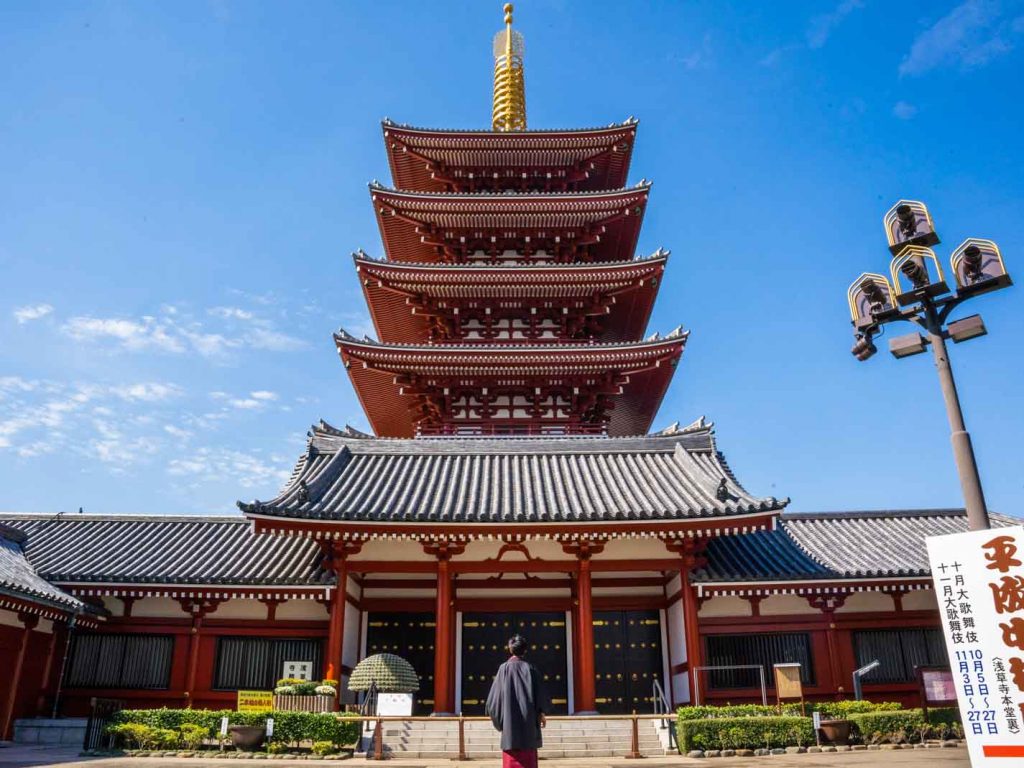 Dolled up, we set off to Sensō-ji. It's the oldest and most colourful temple in Tokyo at over 1,300 years old.
You can also get your fortune 'read' when you donate ¥100. Shake a box to get a number on a stick, you'll proceed to take your Omikuji Paper from the corresponding drawer. If the fortune is bad, tie the paper on a nearby rack to wish the bad energy away!
Lady luck was on my side and I drew ✨regular fortune✨.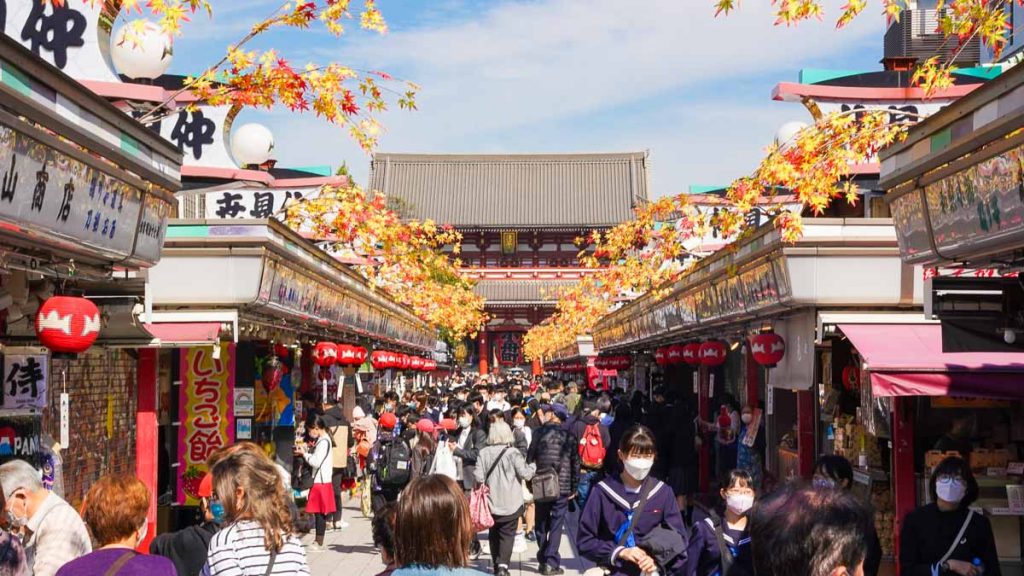 Leading up to Sensō-ji is Nakamise Shopping Street, we grabbed a yaki dango stick 🍡 (¥400/stick) and souvenir-hunted our way down.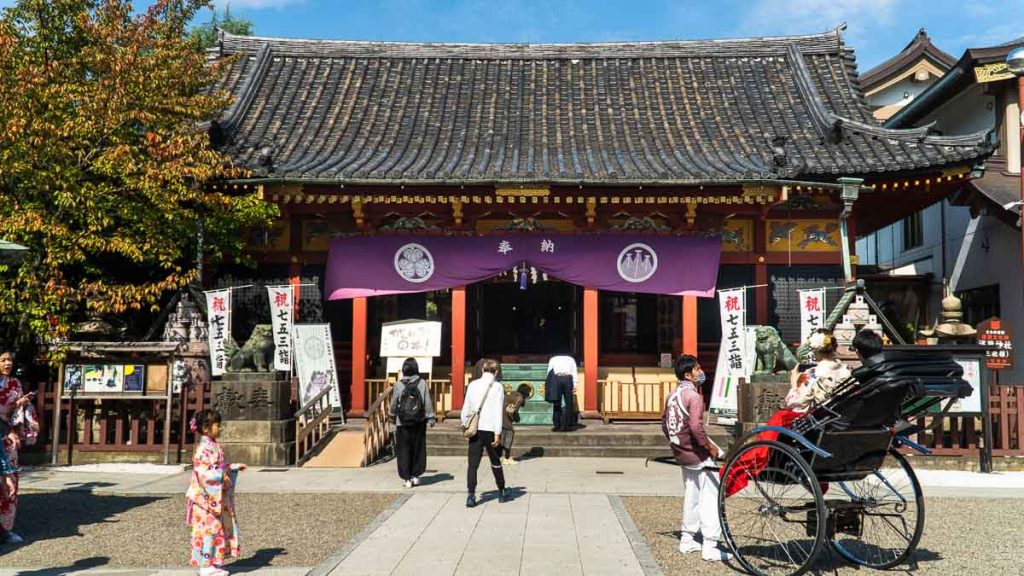 Sensō-ji's neighbour, Asakusa Jinja Shrine was a quiet reprieve from the crowded chaos next door. This Shinto shrine has fewer tourists, giving it a peaceful atmosphere.
Aiwafuku Kimono Rental
Cost: ~SS45/pax via Klook (Discounted with the Klook Pass Tokyo)
Opening hours: 9AM – 6PM (Return kimono by 4:30PM)
How to get there: From Asakusa Station, walk from Exit A5 (Google Maps)
Sensō-ji Temple
Entrance fee: Free
Opening hours: 6AM – 5PM (Apr – Sep), 6:30AM – 5PM (Oct – Mar)
How to get there: From Asakusa Station, walk from Exit 4 (Google Maps)
Asakusa Jinja Shrine
Entrance fee: Free
Opening hours: 9AM – 4PM
How to get there: Walk 2mins from Sensō-ji Temple (Google Maps)
Lunch at Maidreamin Cafe Heaven's Gate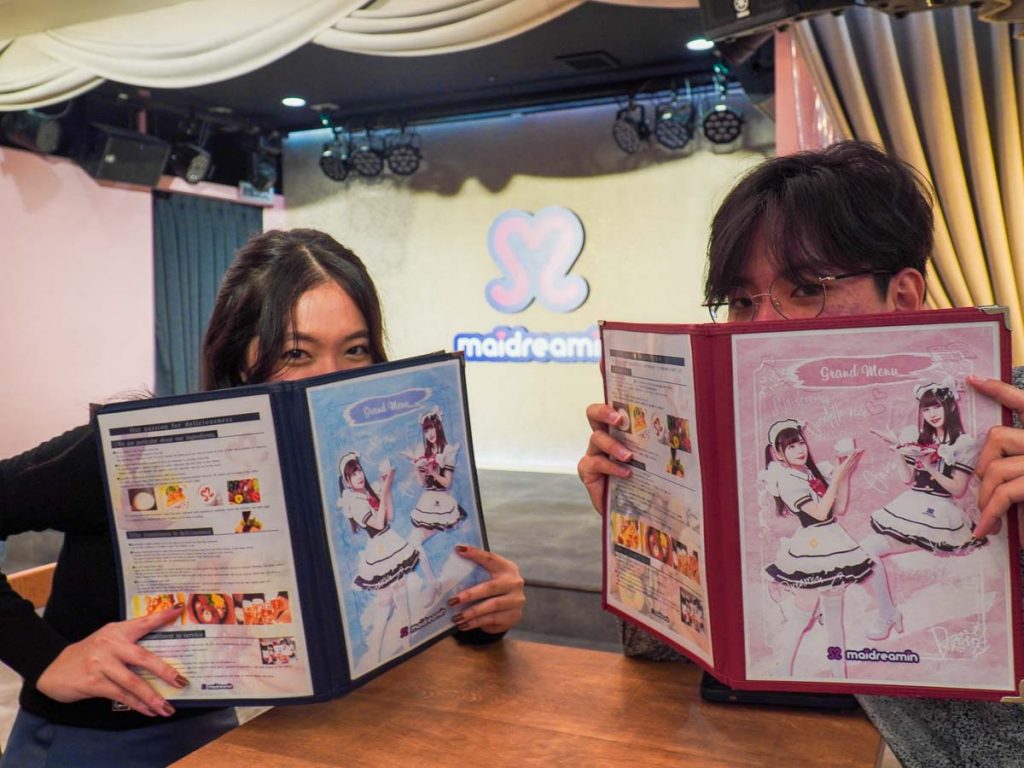 Visiting a maid cafe for lunch sounds a little sus — like a siamdiu in Singapore? — but I learned later that day it isn't true!
Take a quick stroll down Akihabara, Japan's anime capital, and you'll find maid cafes everywhere, a firm part of the culture. We visited Maidreamin Heaven's Gate and were welcomed by cheerful and sweet maids that made us do kawaii hand gestures and say special phrases when ordering our meals.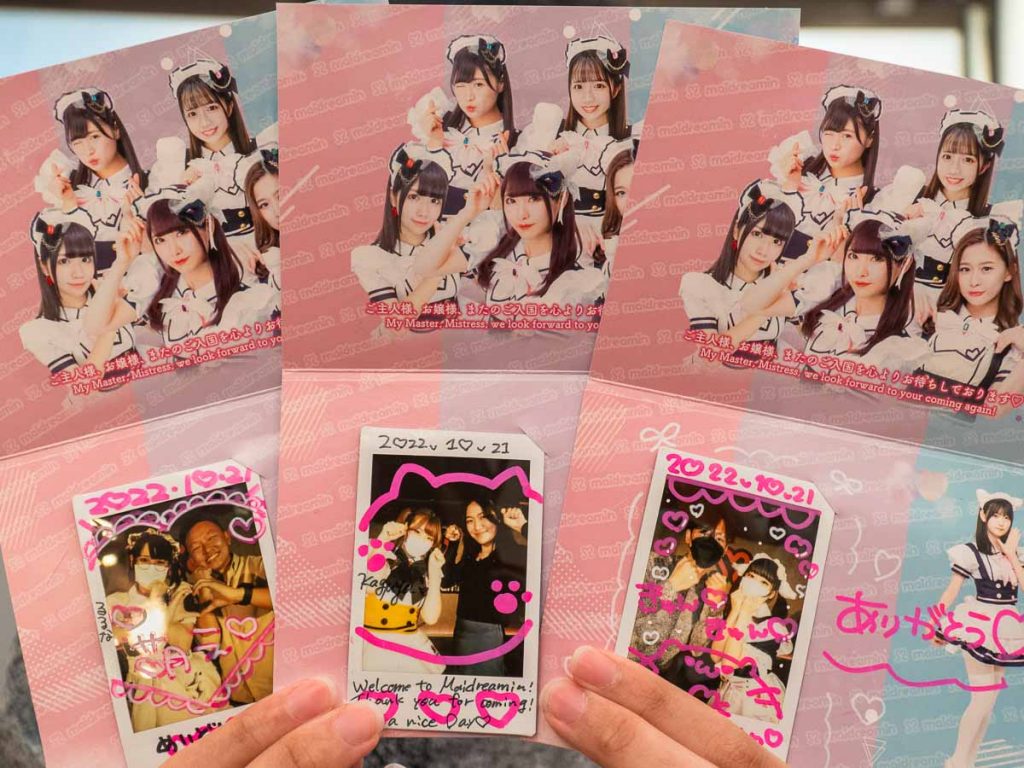 The outlet has a stage and we were dazzled by full-on choreographed dance numbers. As a souvenir, we could take a polaroid picture with the staff which is personally signed and decorated.
Verdict: nothing shady, and a fun addition to your Japan Itinerary!
Cost: From ~S$35/pax
Opening hours: 11:30AM – 11PM (Mon – Fri), 10:30AM – 11PM (Sat – Sun)
How to get there: Walk 2mins from Nohga Hotel Akihabara (Google Maps)
teamLab Planets TOKYO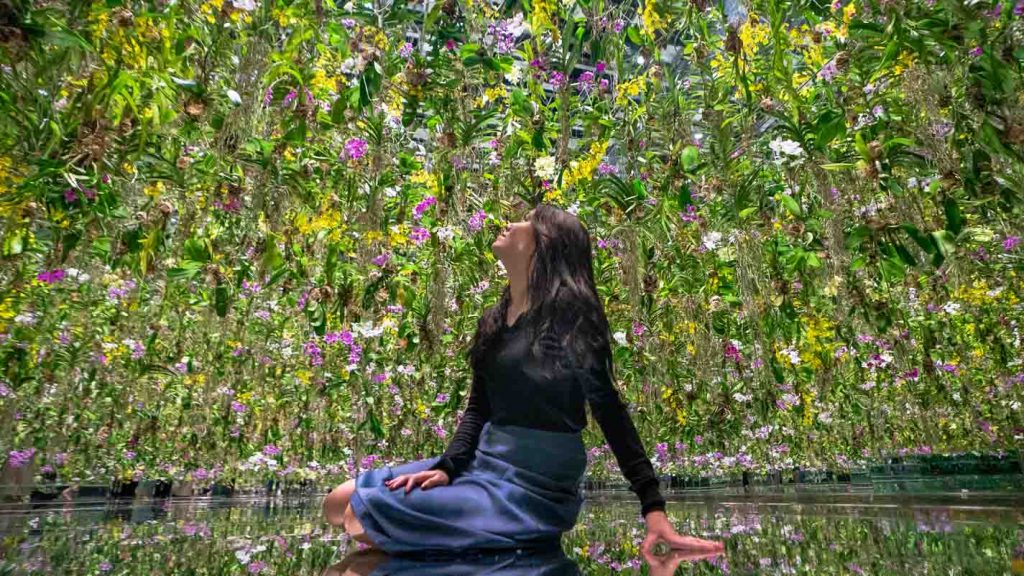 We had to check out teamLab Planets before it closes at the end of 2023 and it turned out to be one of my favourite stops in Tokyo.
The exhibition features interactive artworks you literally step into and explore — it's an adult playground! It taps into all five senses and there are nine different rooms to experience.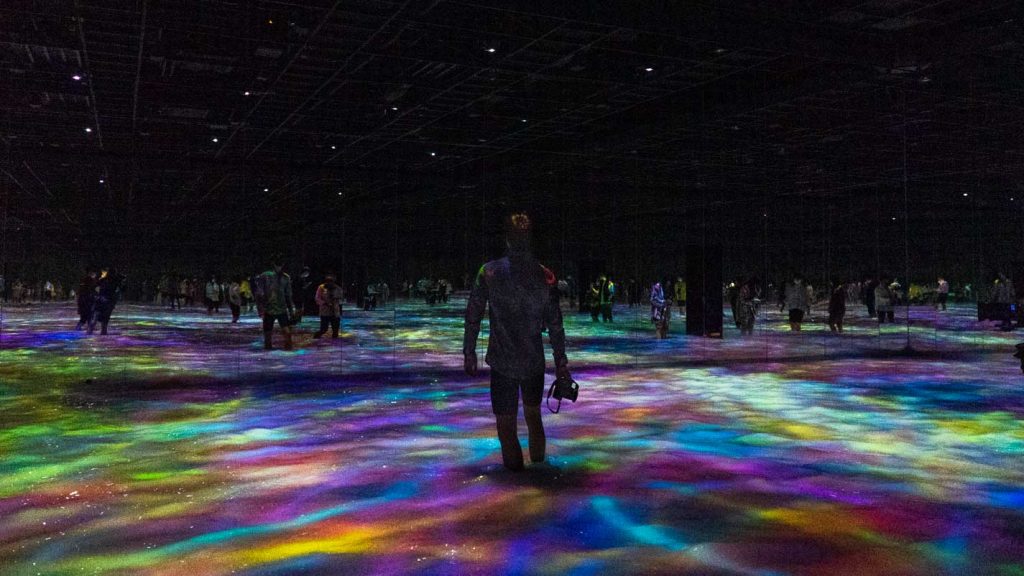 The Water Area was my most memorable room. We waded through knee-deep water in the dark which felt so jarring because it didn't resemble a swimming pool. The projected koi fishes turn into flowers when touched — which made it tempting to run in water!
*Pro-tip: Rent free shorts in the locker room if you can't roll up your pants.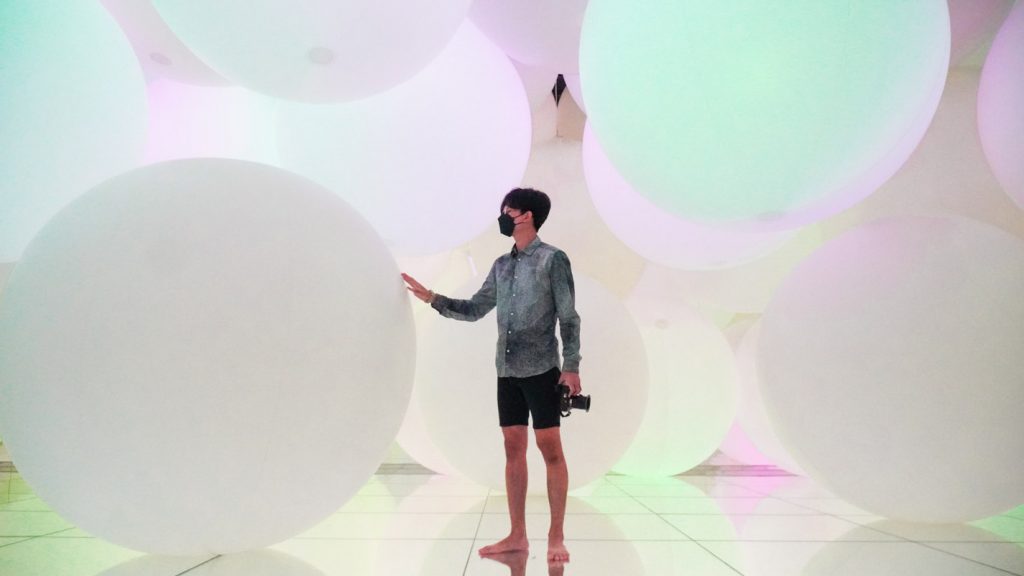 The floors are made entirely out of mirrors in some rooms so avoid wearing short skirts!
Entrance fee: ~S$35/pax via Klook
Opening hours: 9AM – 10PM
How to get there: Take the Yurikamome Line to Shin-Toyosu Station, then walk 1min (Google Maps)
Grab drinks at Omoide Yokochō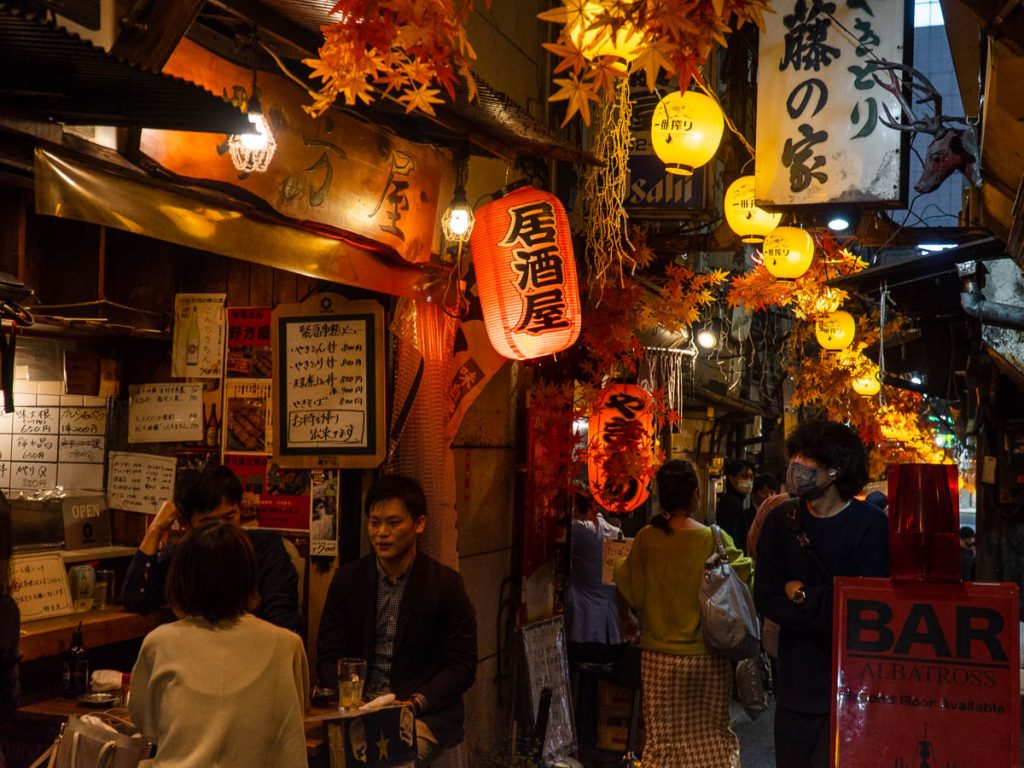 We ended the night at Omoide Yokochō, a narrow street filled with glowing lanterns and izakayas selling yakitori — giving it a dreamy, nostalgic feel.
Don't make the same mistake as us by coming on a weekend evening as it was extremely crowded. Most shops only seat less than 15pax so arrive early to grab a seat!
How to get there: From Shinjuku Station, take Exit B15
Day 7: Live like a Tokyo Local
Morning Wagyu Kaiseki Cooking Class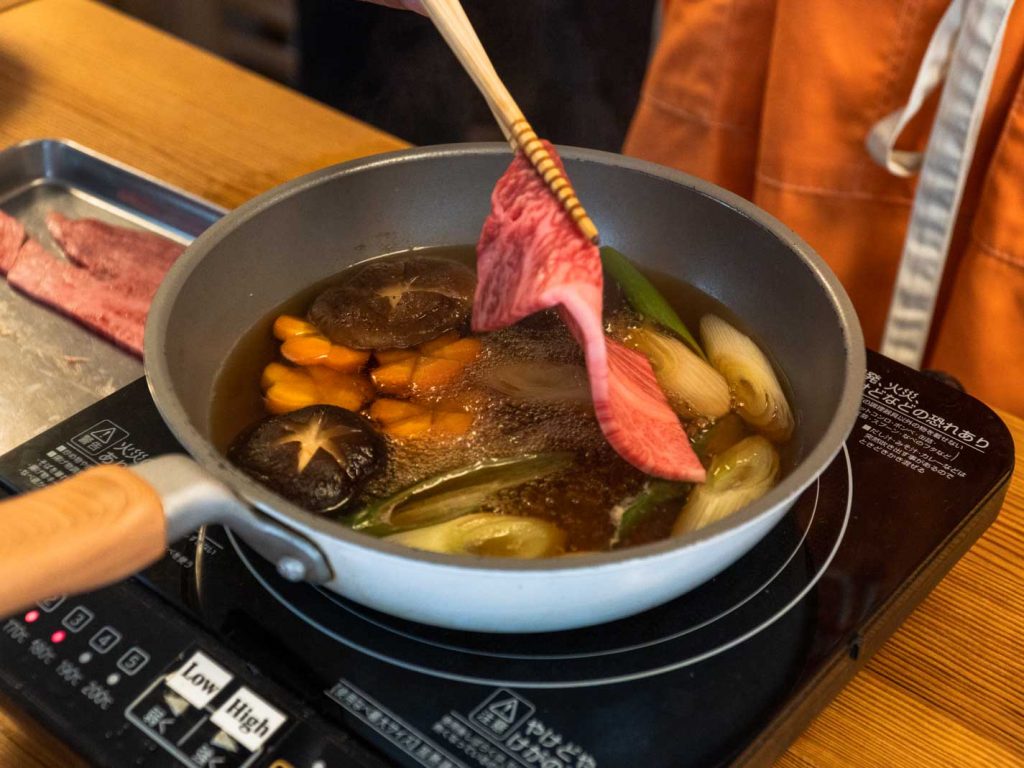 We'd enjoyed Japanese cuisine so much over the past few days and decided to cook up our own at Cooking Sun where we whipped up a Kaiseki — a traditional multi-course meal.
There were eight dishes in total and we learnt to execute fancy knife techniques to create spiral cucumbers and flower carrots.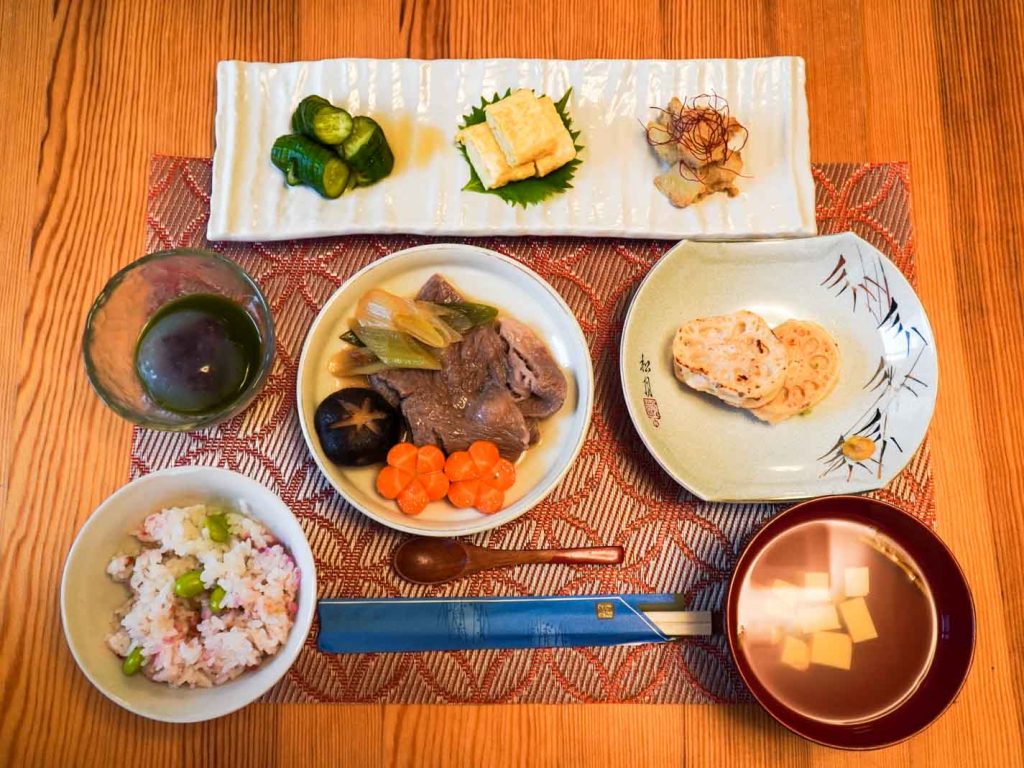 The most rewarding part of the class is getting to eat the food we prepared — the wagyu sukiyaki did not disappoint. Armed with the knowledge of how to roll my very own tamagoyaki, I can proudly admit that I'm a step closer to being a domestic goddess.
Cost: From ¥9,000/adult for 2-3 pax
Class hours: 9:30AM – 12:30 PM
How to get there: From JR Shinanomachi Station, walk 5mins (Google Maps)
Weekend Market at Yoyogi Park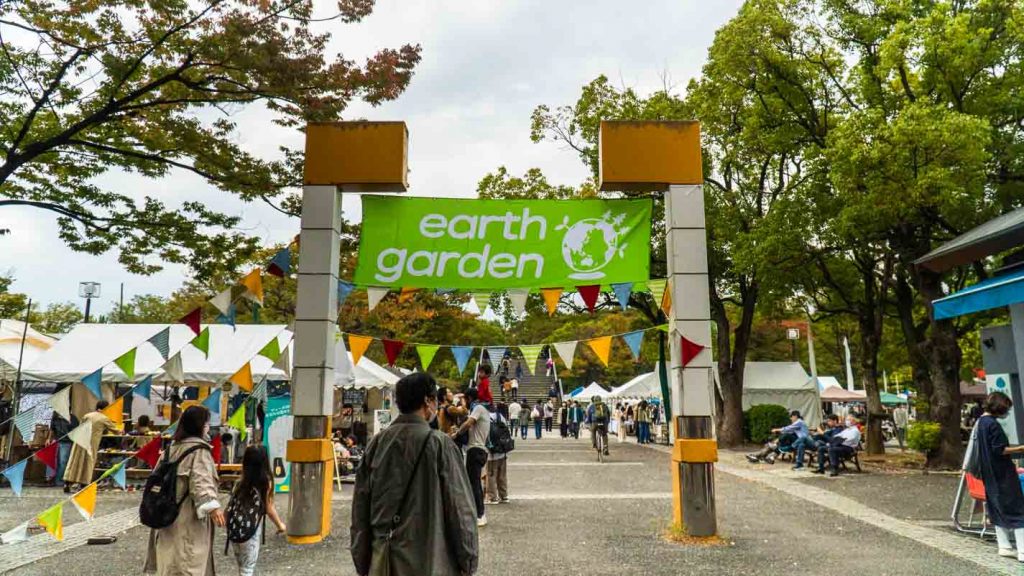 We caught the Earth Garden Festival happening at Yoyogi Park's Event Plaza, which had many eco-friendly craft stalls and pop-up workshops. There was even a live band performing which made the place really vibey.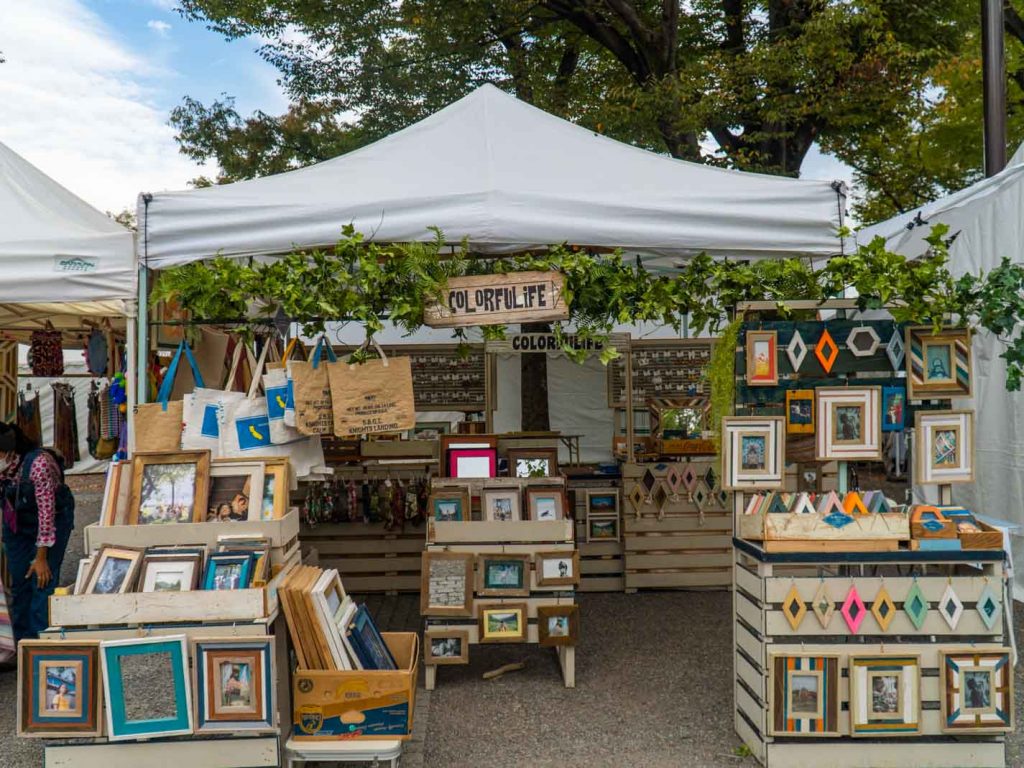 A different event happens every week and can range from craft flea markets to large country festivals celebrating different cultures such as Fiesta de España or the Philippine Festival. Add this to your Japan itinerary to make it extra unique — you never know what you're in for!
Entrance fee: Free
Opening hours: Varies
How to get there: Take the Yamanote Line to Harajuku Station, then walk 12mins (Google Maps)
Shimokitazawa, Tokyo's Hipster Neighbourhood
Curious about Japan's alternative youth culture, we explored Shimokitazawa, a Brooklyn-esque neighbourhood known for trendy cafes, vintage clothing thrift shops, indie cinemas, and artsy street art.
Its laid-back shophouses felt like a change of pace from the loudness of Shibuya.
To get here, take the Odakyu Line to Shimokitazawa Station from Shinjuku Station (Google Maps).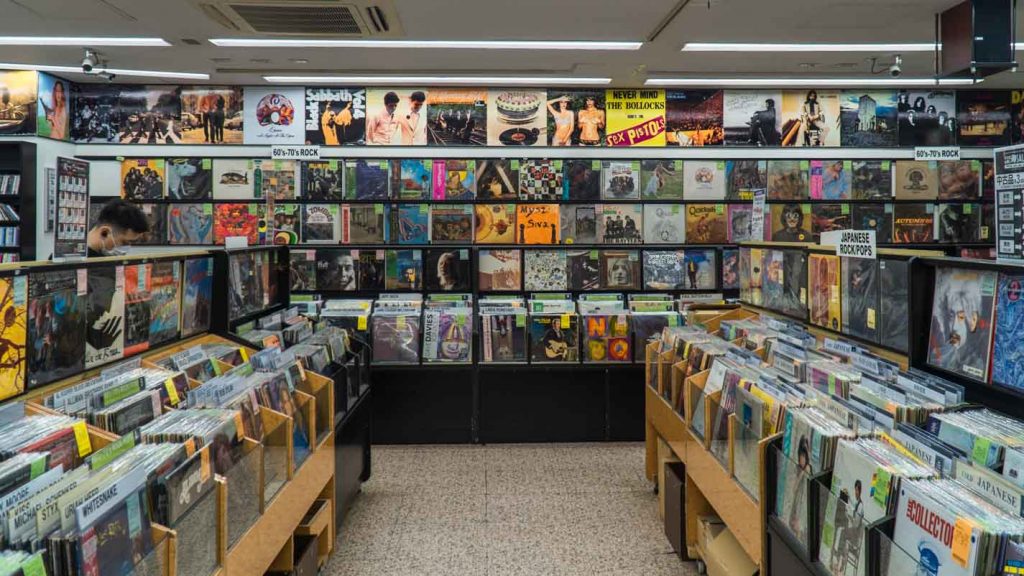 First stop was Disk Union where second-hand vinyl records are sold at an affordable price. I managed to cop a Simon and Garfunkel record for only ¥600 and The Beatles for ¥1,700 much to my excitement.
Opening hours: 12PM – 8PM (Mon – Thur), 11AM – 8PM (Sat – Sun)
How to get there: Walk 4mins from Shimokitazawa Station (Google Maps)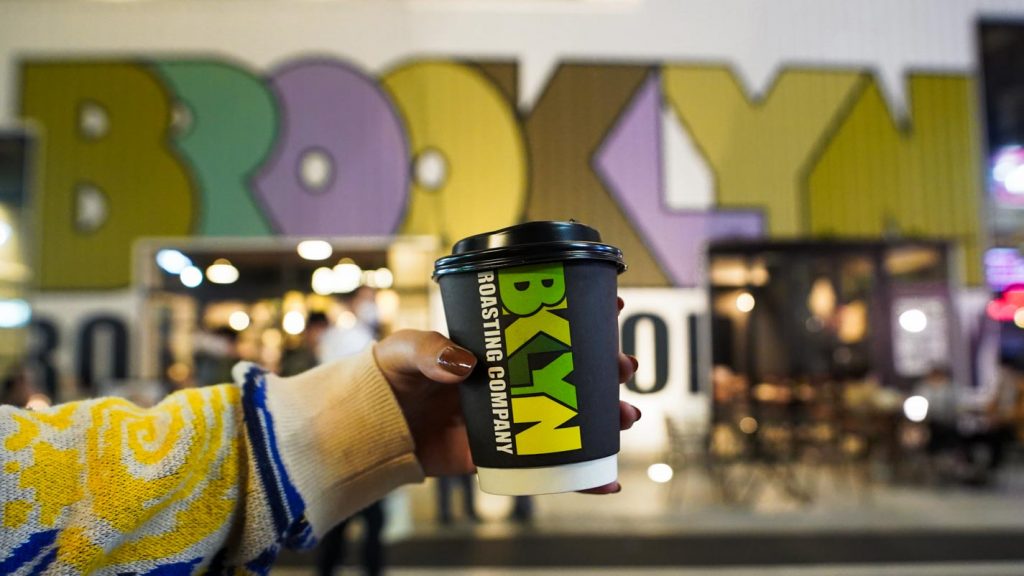 Desperately in need of a coffee break, we got caffeinated at Brooklyn Roasting Company. The cafe opened its doors in July 2022 and is located inside a giant shipping container and the vibes remind us of a New York coffee shop.
Cost: Drinks from ¥429
Opening hours: 8AM – 9:30PM
How to get there: Walk 2mins from Shimokitazawa Station (Google Maps)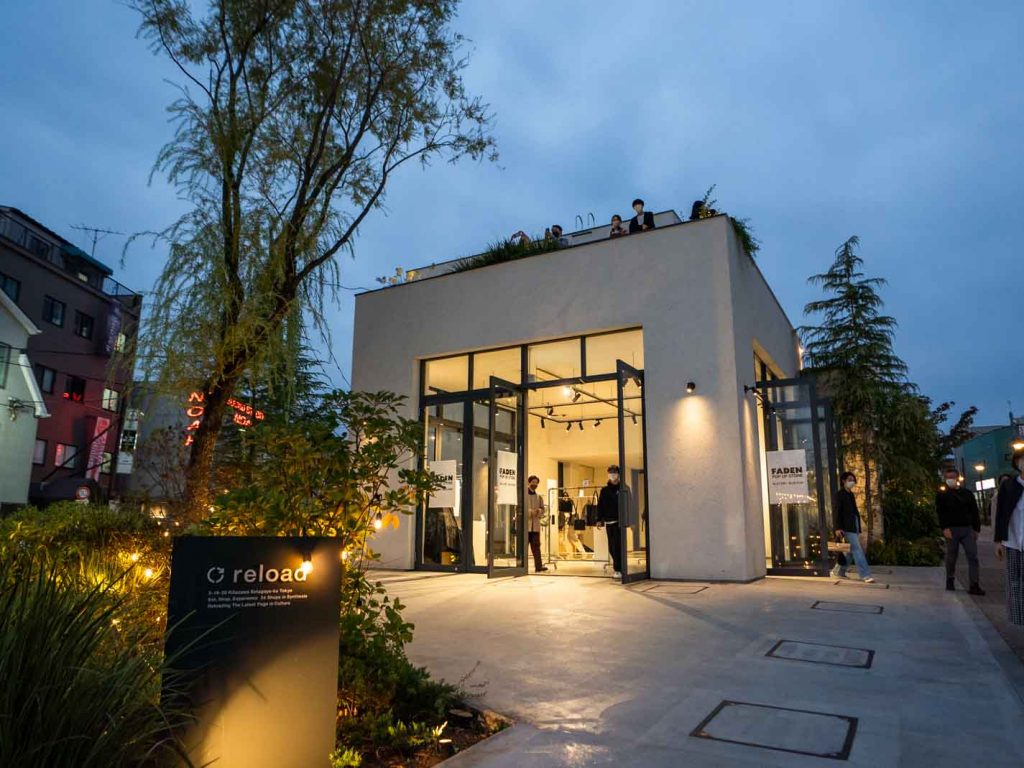 Since it was almost sunset, we dropped by reload for its rooftop overlooking the neighbourhood. It's one of the trendiest retail complexes in the area with coffee roasters, eateries, and aesthetic shops in its arsenal.
Opening hours: 11AM – 8PM
How to get there: Walk 5mins from Shimokitazawa Station (Google Maps)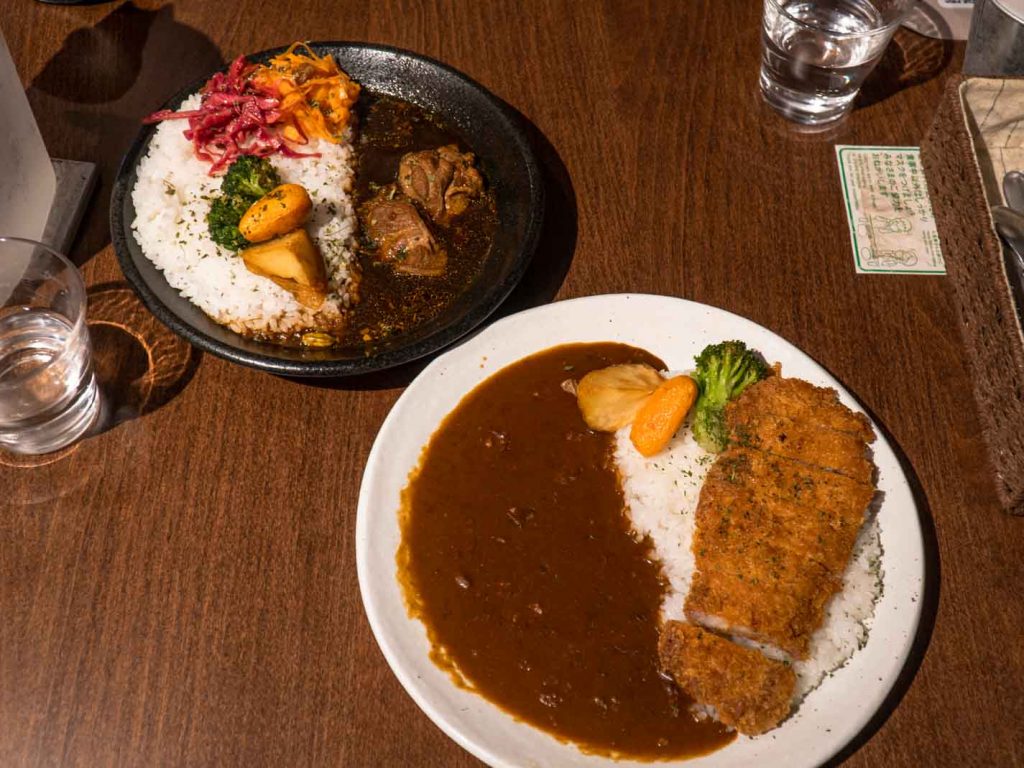 Our noses led us to E-itou Curry and we tried the pork katsu curry (¥1,280) which has five levels of spice to choose from. Level 2 was spicier than anticipated but the crispiness of the cutlet paired well with the gravy. We also tried their special menu item which includes chicken accompanied by a soup-like curry (¥1,300).
A quirky trait of Shimokitazawa is that it's known as the Curry District — with shops selling soup curries to Pakistani curry. There's even an annual month-long Shimokitazawa Curry Festival!
Opening hours: 11AM – 3PM, 5PM – 9PM (Mon – Fri), 11AM – 9PM (Sat – Sun), closed on Wed
How to get there: Walk 3mins from Shimokitazawa Station (Google Maps)
Getting around Tokyo
Photo credit: JR East
Tokyo has a reputation for having one of the most confusing train systems in the world, with multiple line operators requiring different transport passes for different train lines, at the same station.
To avoid the hassle of constantly purchasing tickets, we got the Tokyo Subway Ticket which covers the Tokyo Metro and Toei Subway lines. There are options for unlimited use of 24, 48 or 72 hours (from ~S$7 via Klook), to suit your needs!
Getting out of Tokyo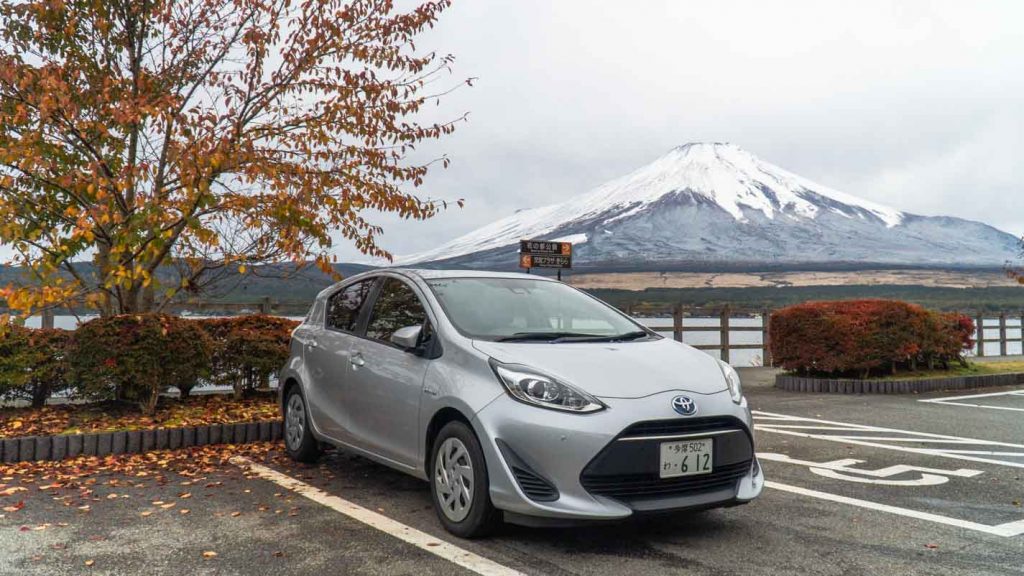 Road-tripping was one of the biggest highlights of the trip as it was my first time driving abroad — thankfully Japan drives on the same side of the road as Singapore so it was easy to adapt.
Most attractions offer free parking, but when unavailable, there are coin-operated parking lots. As some parking spaces in the city have specific opening hours, we recommend parking overnight at a 24/7 parking space so you can begin the day earlier.
Without worrying about catching the last bus or train, our plans were more flexible. The entire process from booking online via Klook to the return was smooth sailing, making the 3 days on the road nothing short of an adventure.
*Note: Check the minimum age requirements as some car rental shops only permit 30 and up.
Read also: Driving in Japan — 15 Things First-Timers Should Know Before Planning that Road Trip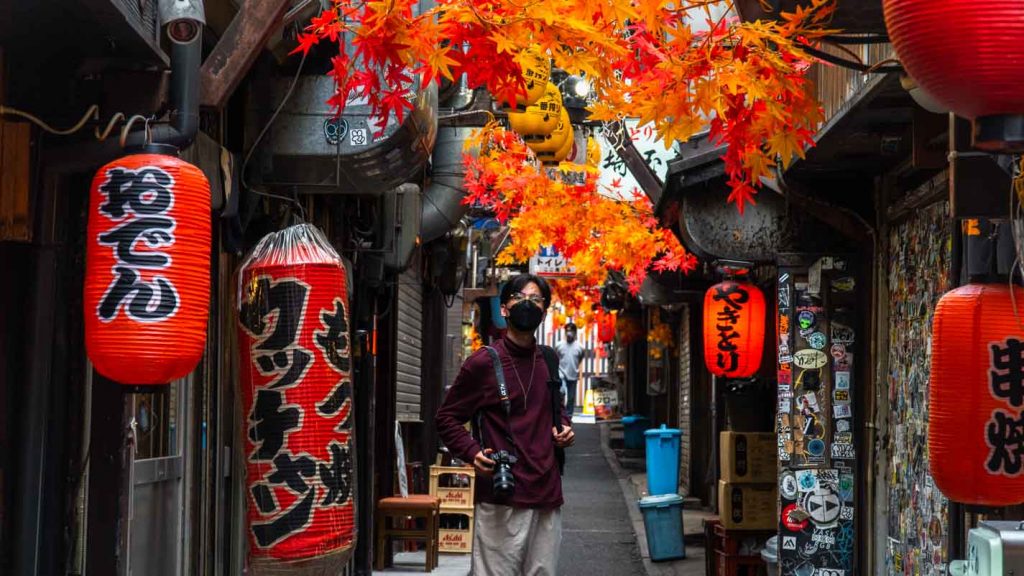 It's hard to say goodbye to the gorgeous sights, eccentric cafes, and of course, the food in Tokyo. You'll never run out of new things to do (and buy) and experiencing both the rush of city life and the tranquillity of the countryside made it easy to fall deeper in love with Japan.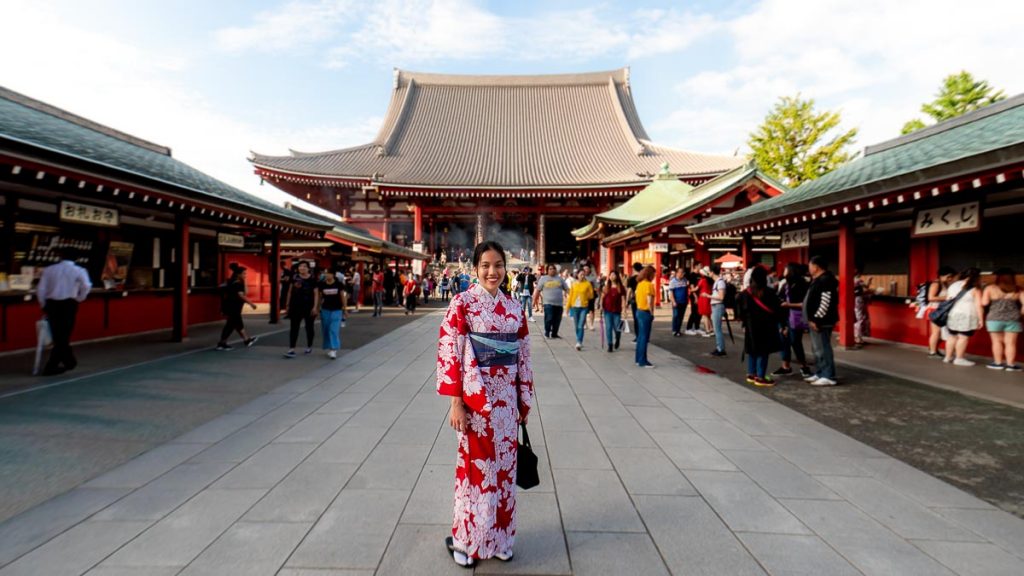 Planning your Japan itinerary? Check out these guides and itineraries in and around Tokyo:
– The Ultimate Tokyo Disneyland and DisneySea Guide — 12 Tips & Tricks to Maximising your Tokyo Disney day
– The Best Roller Coasters in Japan Most Tourists Miss — Fuji Q Highland Guide
– 12 Things to Eat in Tokyo — Michelin (Worthy) Restaurants That Are Worth Your Money
– South Tohoku Japan Guide — 19 Things to Do in Miyagi and Fukushima for First Timers
What's your favourite thing to do in and around Tokyo? Let us know in the comments!
---
This post was brought to you by Klook.