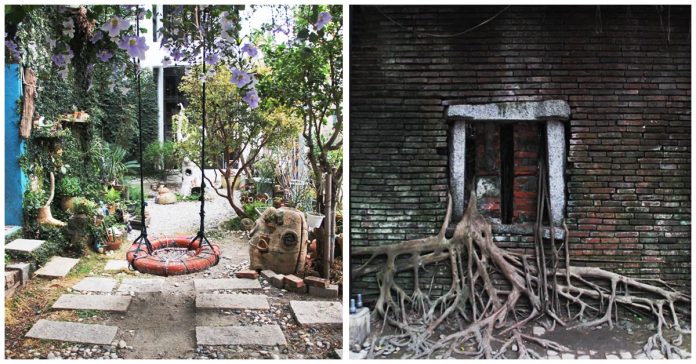 Taiwan is a traveller's darling — food is cheap, locals are friendly, and at four hours away; it's a great destination for a weekend trip. There's cosmopolitan Taipei, urban Kaohsiung, Alishan's famous sunrise, and Kenting's beach-bum vibe.
And then there's Tainan, which rarely makes it to a Taiwan travel itinerary — a compact city, tucked in the shadow of bustling Kaohsiung just next door. But Taiwan's cultural capital and oldest city has a lot going on, from hipster cafes to a thriving food scene. Here are some things to do over a weekend in Tainan, and maybe a little bit more.
1) Explore an old haunted house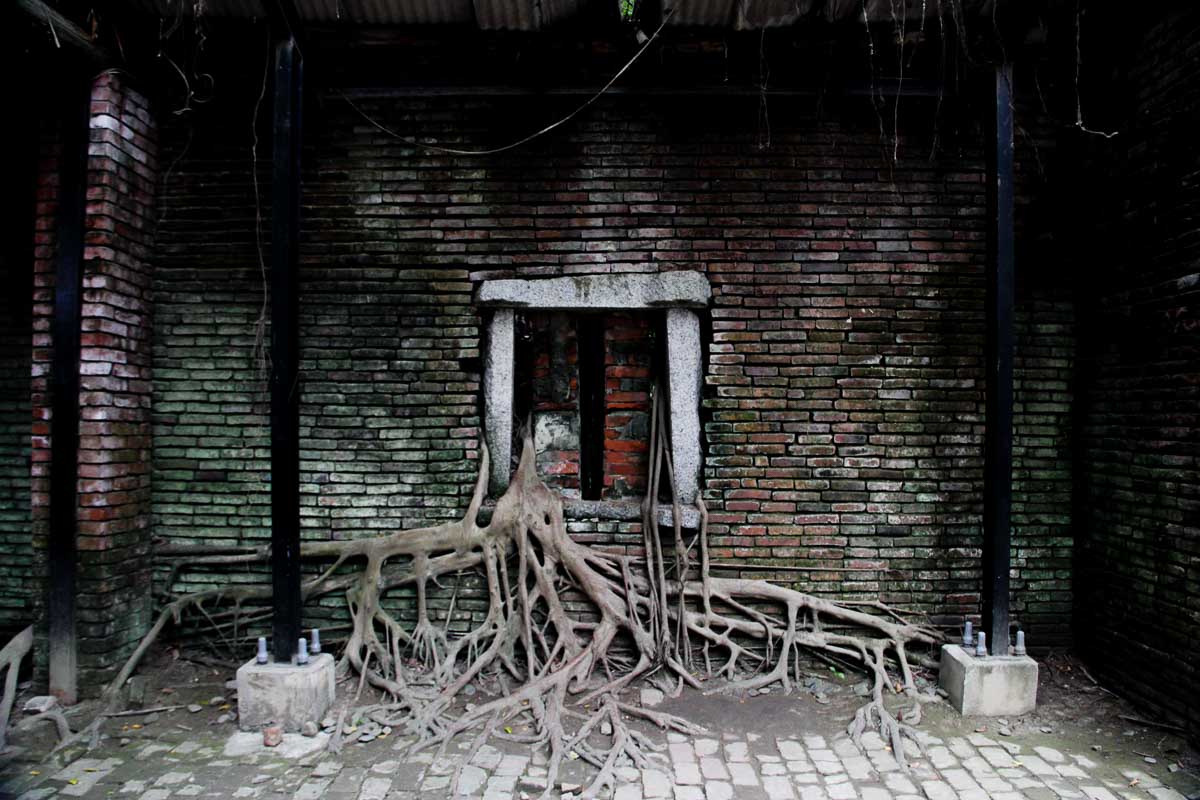 First things first — the Anping tree house isn't really haunted. But locals used to think so, after the former salt warehouse was abandoned by the Taiwan Salt Corporation. Banyan roots colonised the walls, floors and rooftops, and people avoided the house because it looked creepy and run-down.
Today, the Anping Tree House has been cleaned up by the Tainan city government, so you can explore via a boardwalk that even leads above its roof. Hidden crannies are perfect for an #ootd among the web of roots, and we even spotted a couple taking wedding photos there.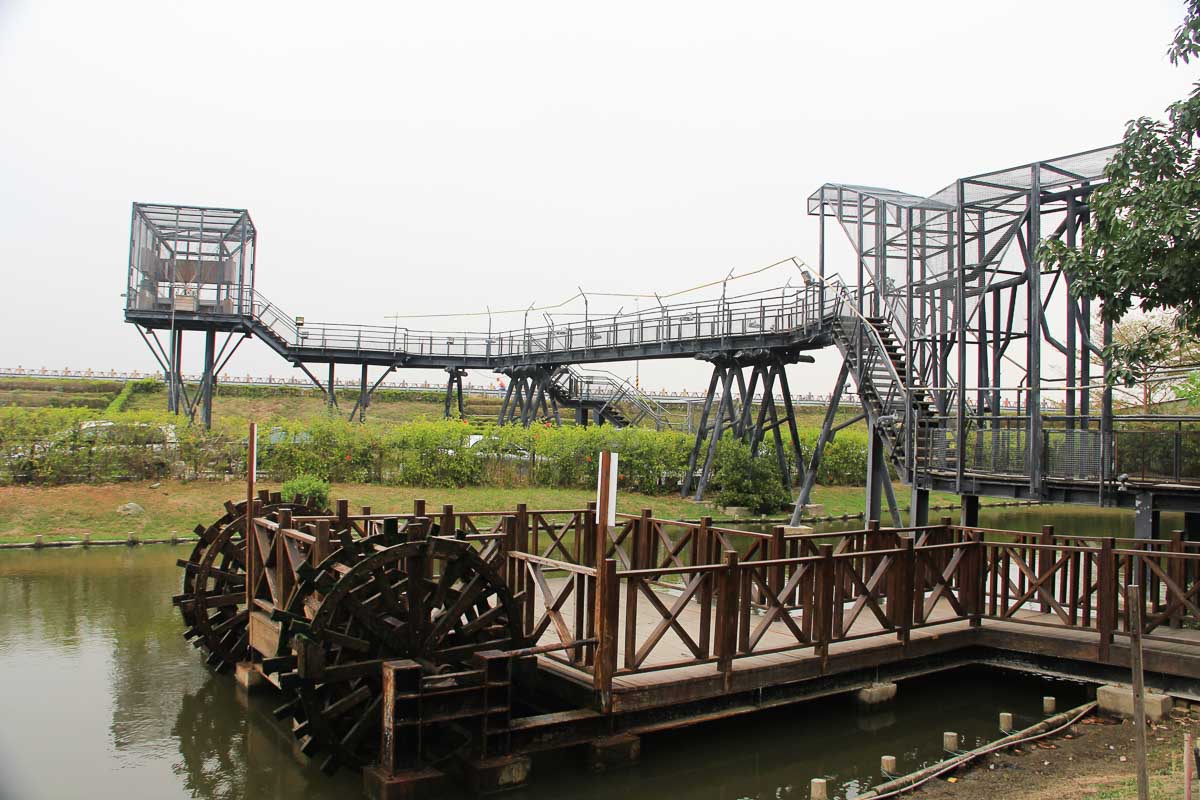 *Pro-tip: Check out the sky bridge within the tree house compound. The bridge leads to a viewing deck that offers views of the surrounding Yanshui estuary and tidal wetland area.
Cost: NT$50
Opening Hours:8:30am–5:30pm
Address: No.108, Gubao St, Anping district, Tainan City
2) Pop into a hipster cafe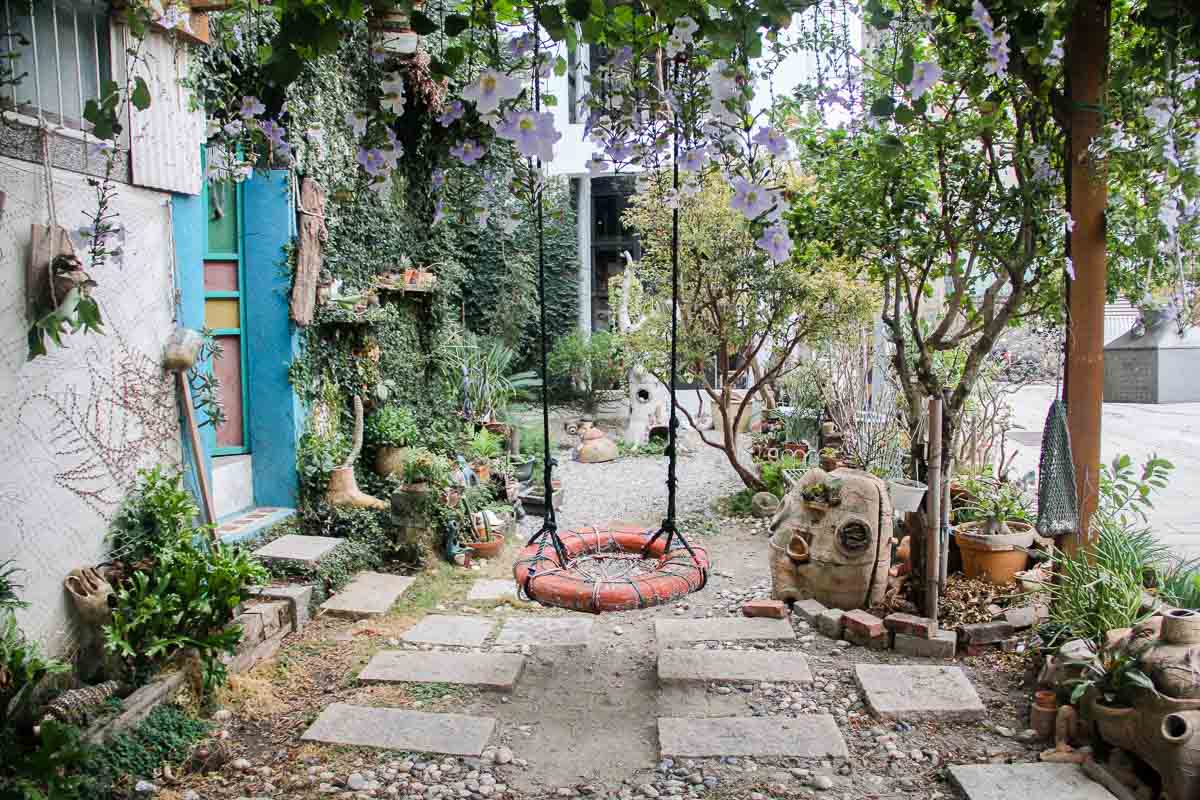 Tainan's hipster game is strong, as evidenced by the trendy hostel-cum-cafe Sun's Great B&brunch. The cafe's industrial decor is laced with a touch of whimsy, and their delicately-plated meals look as good as they taste. Outside, take your cue from the locals and choose from even more #ootd backdrops.
If you're looking to cafe-hop, take a stroll to the surrounding Anping old street where you can discover more cafes tucked within the alleys.
Cost: NT$90-160 for drinks, 220-270 for mains 
Opening Hours:9:30am–2:30pm
Address: 效忠街30-1號
3) Shop local designers at Taiwan's oldest department store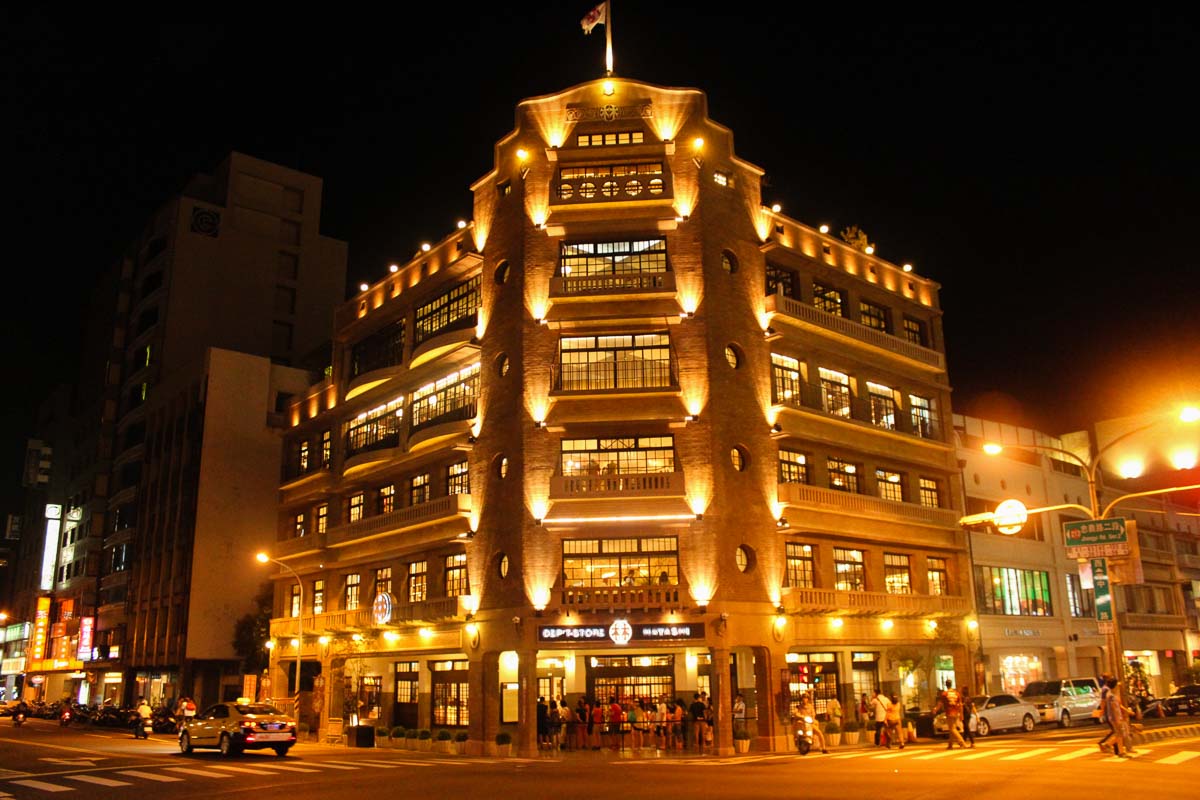 Hayashi department store, which opened in 1932 during the Japanese colonial era, was the first department store in Southern Taiwan to have an elevator — people travelled from far and wide to see it for themselves!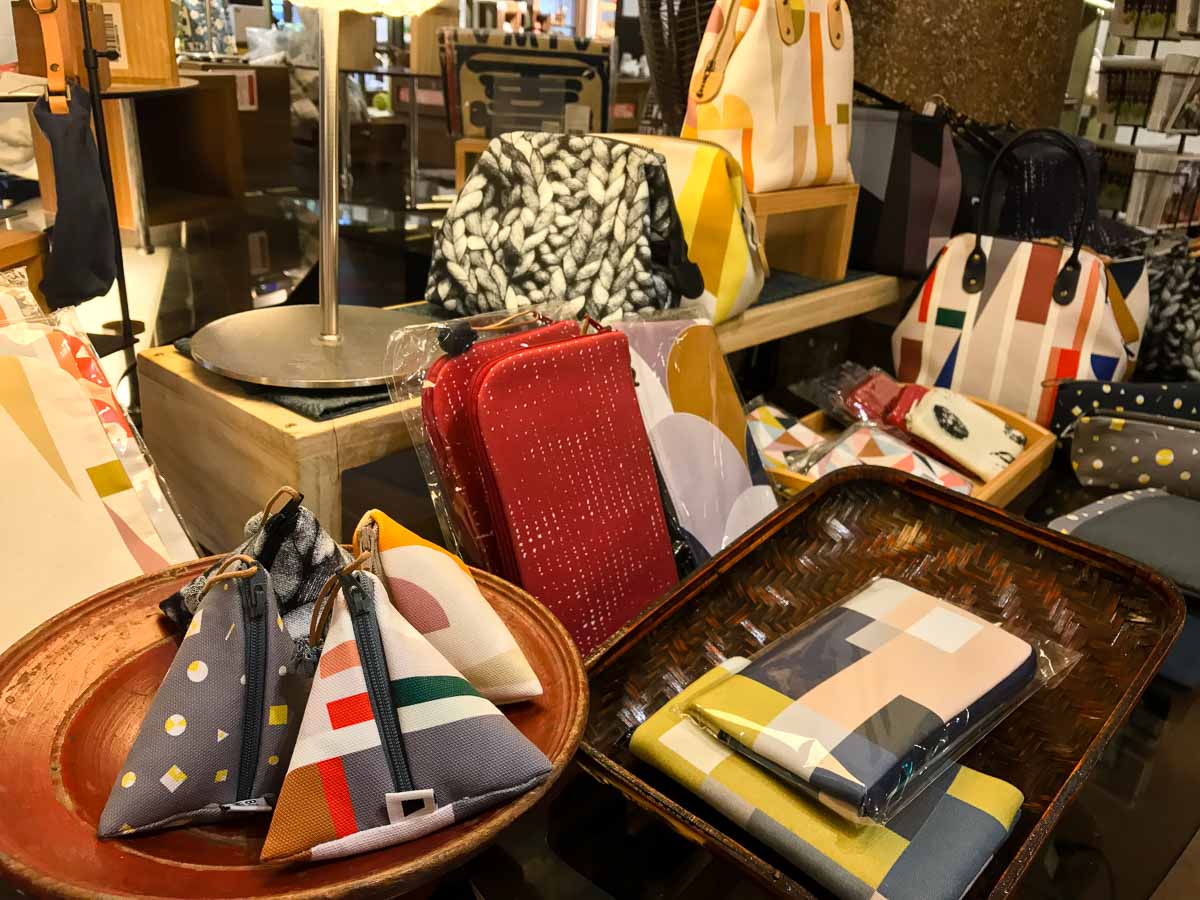 Today the five-storey building retains much of its old-world charm, but its products are decidedly modern. The second and third floors house clothes and accessories made by local designers, their products a mix of modern chinoiserie and Japanese-inspired minimalism. Buy your souvenirs here!
Opening Hours: 11:00am–9:00pm
Address: No.63, Sec. 2, Zhongyi Rd., West Central Dist., Tainan
4) Eat at Tainan's 2nd biggest night market
Come nightfall, hit up the Datong night market, where you can sample a smorgasbord of Taiwanese street food. While it's not Tainan's biggest night market, Datong's crowd is decidedly local. Go in a group so you can share servings of fried squid, grilled chicken steaks and bacon wrapped toasts oozing with cheese.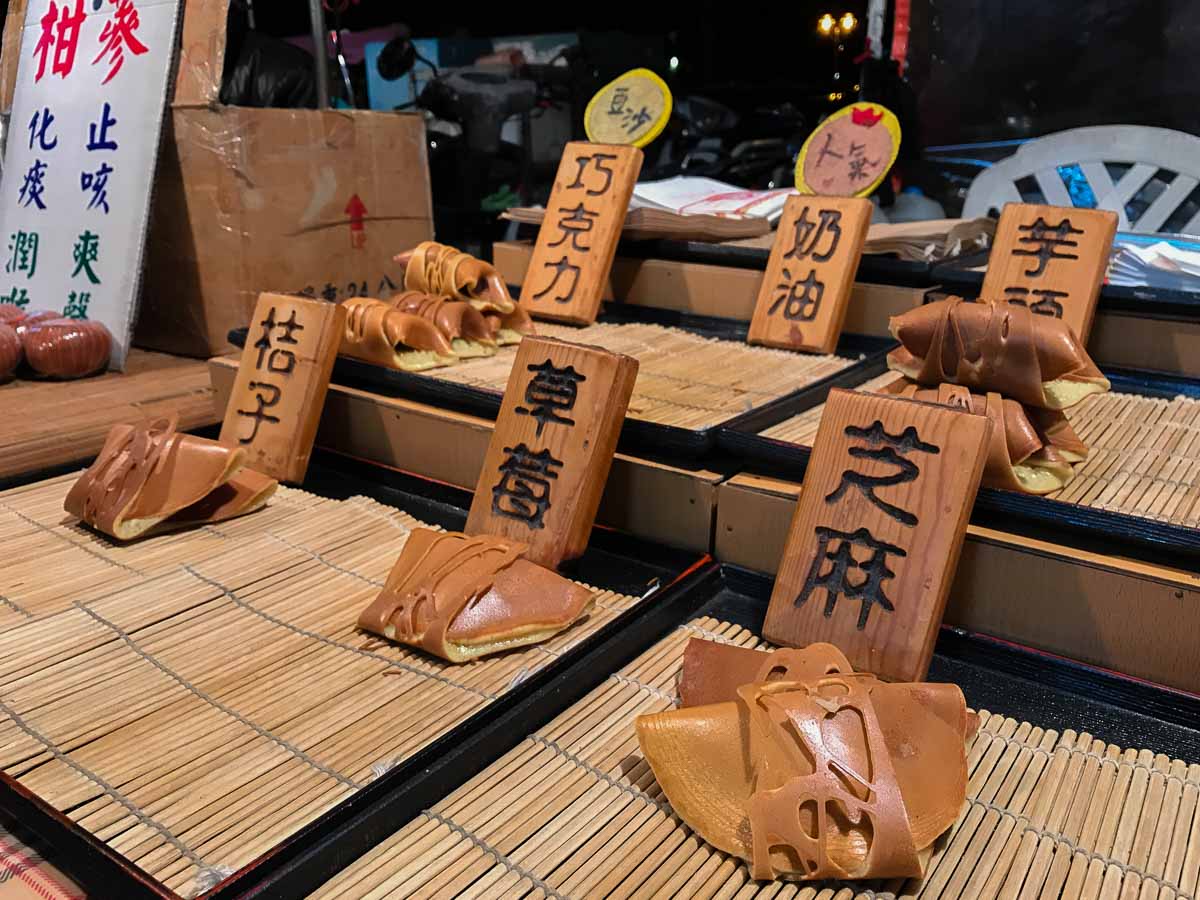 If all the greasy food is giving you heartburn, grab a bowl of mee sua or try some too-pretty-to-eat dorayakis. Finally, wash it all down with a papaya milkshake or bubble tea, and tell yourself that you can diet when the weekend is over.
Opening Hours: 5:30pm–12:30am; Mon, Tue and Fri
Address: Sec.2, Linsen Rd., E. Dist, Tainan, Taiwan
5) Soak in an infinity pool atop the mountains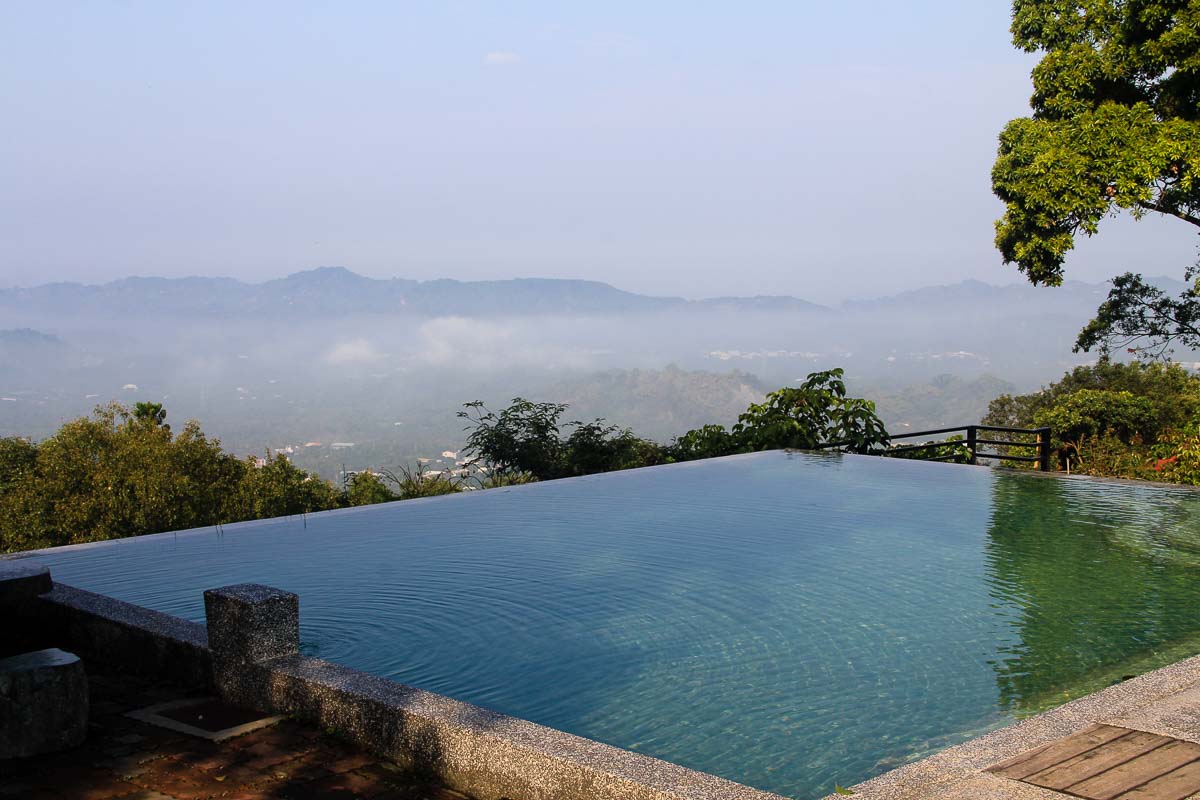 Make an overnight trip to Fairy Lake Leisure Farm, which is located about 1.5 hours by road from central Tainan. There, soak in an infinity pool that overlooks the surrounding mountain ranges and watch the sun rise amidst a sea of clouds. Then spend the day exploring the farm, where you might spot lychee, coffee beans, osmanthus flowers, longans and cherry tomatoes depending on the season.
The farm also organises activities for guests, such as farm tours, coffee appreciation and ang ku kueh making sessions. Look for affable farm hand Poky, who is a walking encyclopaedia on the trees and plants grown there.
Cost: From NT$7800 for a double room
Address: 台南縣東山鄉南勢里賀老寮一鄰6-2號
6) Learn traditional Taiwanese embroidery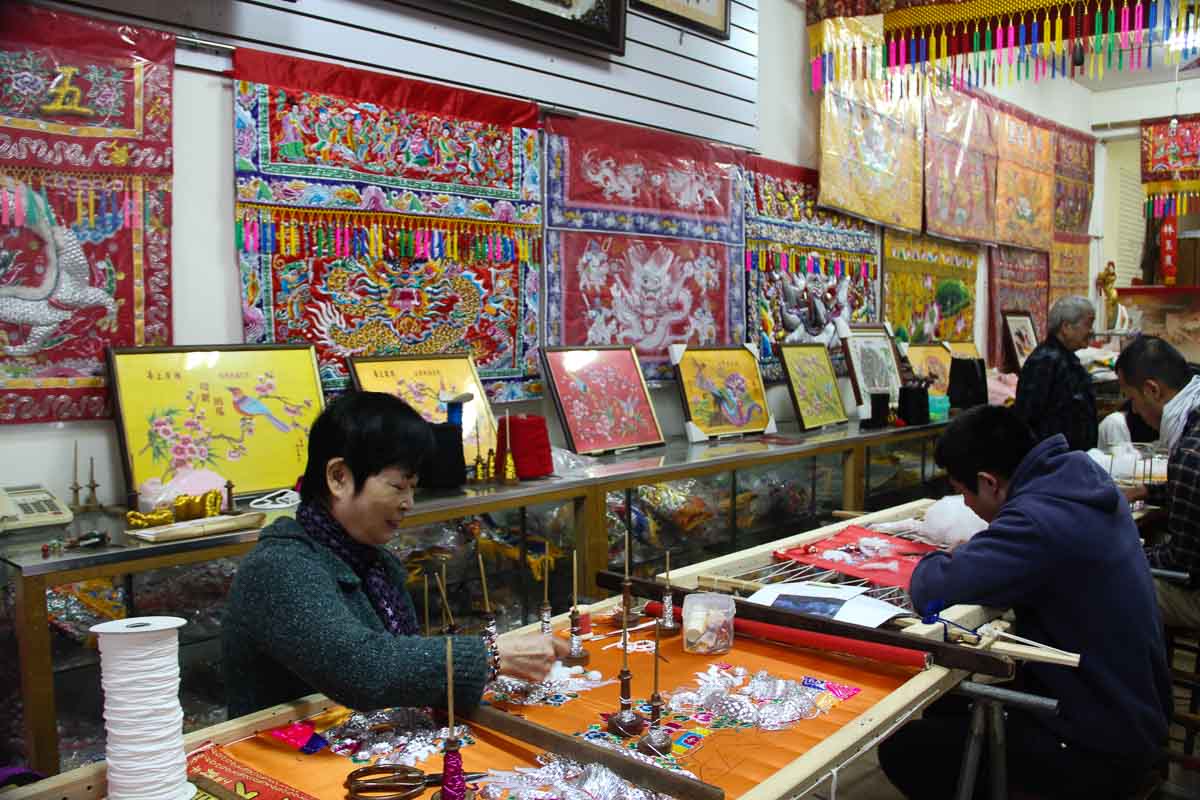 At embroidery studio Illuminate, workers in their fifties and sixties stitch elaborate designs on colourful pieces of cloth, creating 3D decorations out of thread and cotton. These traditional banners are usually hung on temples or store fronts on their opening day.
The trend has caught on among young Taiwanese, and university students are among the eager students who come to Illuminate for courses, then create modern interpretations of the Taiwanese art form on bags and clothes. If you're keen to learn the art, half-day workshops start at NT1500. Email [email protected] for reservations.
Cost: NT$1500 for half-day workshop
Address: 70047 台南市中西區永福路二段186-3號
7) Sample Tainan-ese fare
If you've got a sweet tooth, you'll like Tainan cuisine. From 1683 to 1885, Tainan prospered as Taiwan's former capital. Locals could afford sugar — a luxury during the time — and sweetened their dishes liberally with it. At the traditional Jin Xia restaurant, even traditionally savoury dishes such as stir-fried eel and seafood soup are flavoured with hints of sweetness.
Besides cooking with sugar, the Tainanese love their milkfish, which is served steamed, fried, or with congee for breakfast.  Try it at famous stall Ah Tang, but go early – the stall opens at 5.30am and shuts by noon!
Cost: NT$500 for a portion of stir-fried eel at Jin Xia
Address: 東區中華東路一段366號
How to get to Tainan
Although Tainan does not have an international airport, it is well connected with the rest of the country. Scoot flies from Singapore to Kaohsiung three times a week, and you can take a bus or train from Kaohsiung to Tainan in about 45-60 minutes.
If you're coming from the north, high speed trains make the 1h 45 min journey from Taipei to Tainan multiple times a day.
Read also: 8D Taipei to Kaohsiung Itinerary via THSR
This post was brought to you by Scoot.