With so many things to do in Melbourne and surrounds, you're in for an Aus-ome time!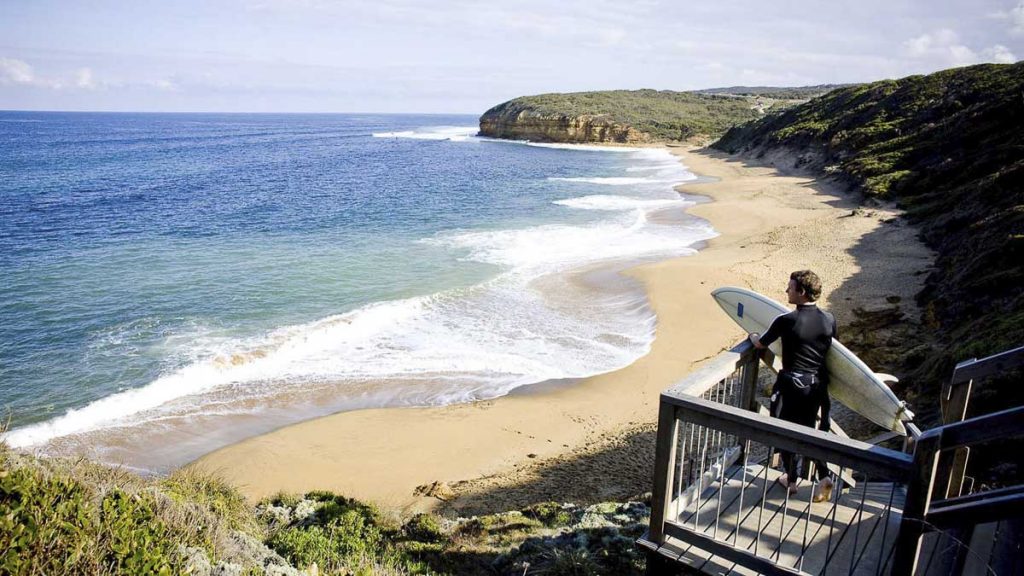 Photo credit: Visit Victoria
If you're planning your Melbourne itinerary, the Melbourne city skyline, its recreational parks, and diverse museums are quintessential things to do. But dig a little deeper and you might find more fun gems to add a little spark to your getaway!
To make sure you really soak in all the fun that Victoria has to offer, we rounded up 11 of the best outdoor things to do in Melbourne and beyond.
1) Have some fun in the snow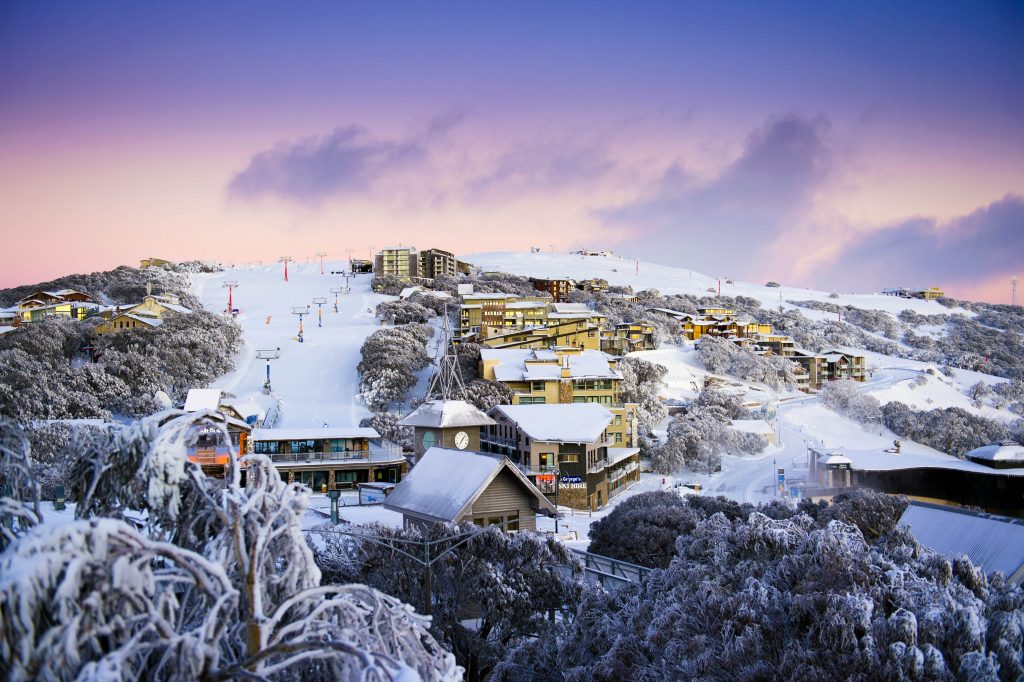 Photo credit: Visit Victoria
For a change of scenery, head to the vast Victorian Alps and explore the famous ski destination, Mount Buller.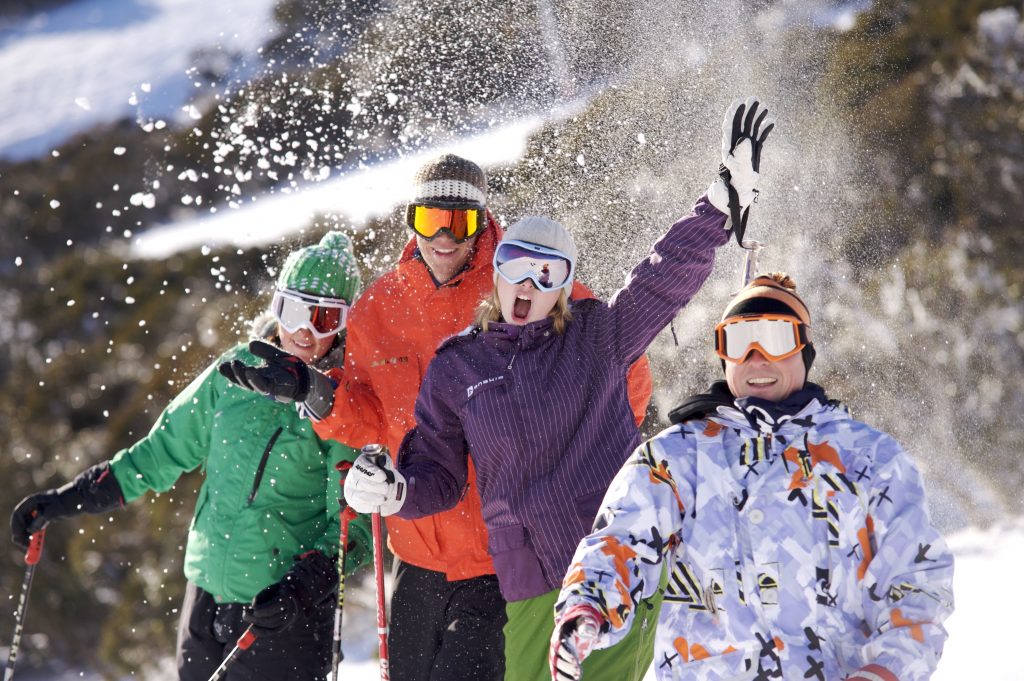 Photo credit: Visit Victoria
While winter sports enthusiasts love snowboarding and skiing here, it's almost a sin to drive to Mount Buller and not try tobogganing — sliding downhill on the snow — or have a go at mountain hiking instead. Spectacular views of the Australian winter wonderland await you!
The best time to visit is during the ski season from June to September, but in the summer, you'll still get to enjoy activities like mountain biking and horse riding.
Read also: Melbourne Road Trip: 5 Off-the-beaten Tracks in Winter
Mount Buller One Day Tour
Cost: ~S$113/pax
Tour timings: 5:30AM – 8:30PM
Pick-up point: Doncaster Park & Ride (Google Maps), or Regent Theatre (Google Maps)
2) Skydive over scenic landscapes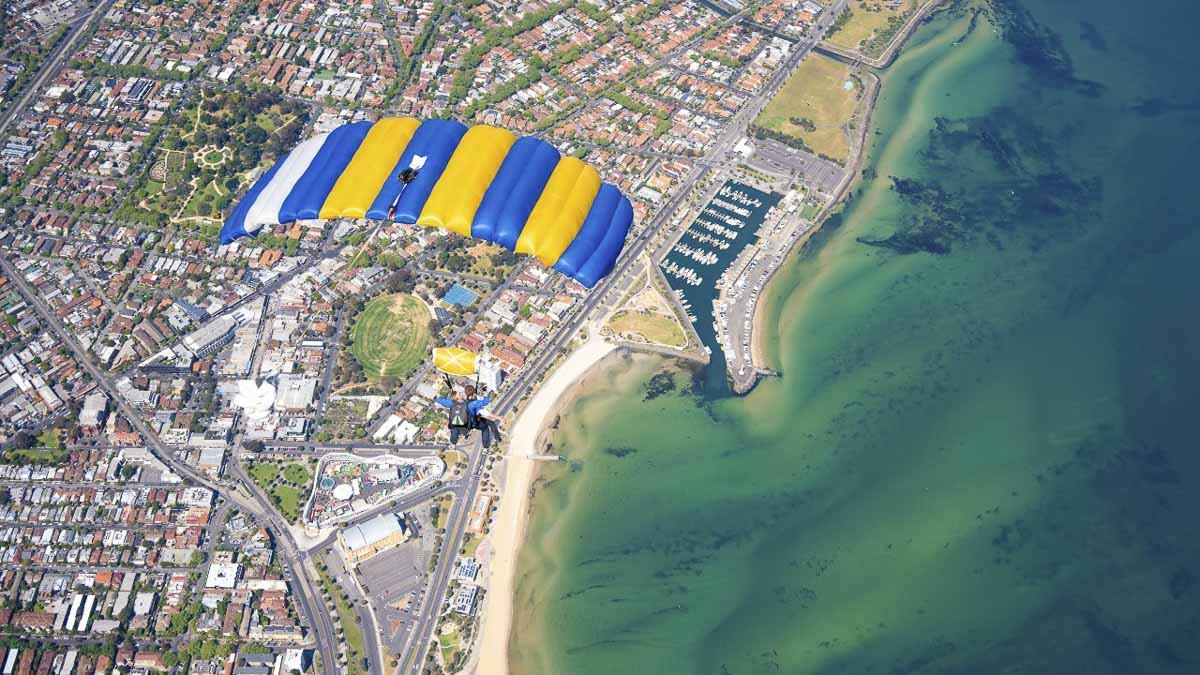 Photo credit: Visit Victoria
With bustling urban cities, stunning fields, and turquoise waters — Victoria is a great place to have your first skydiving experience. Dropping from thousands of feet in the air will give you a panoramic view so beautiful, you might just forget about your fear of heights.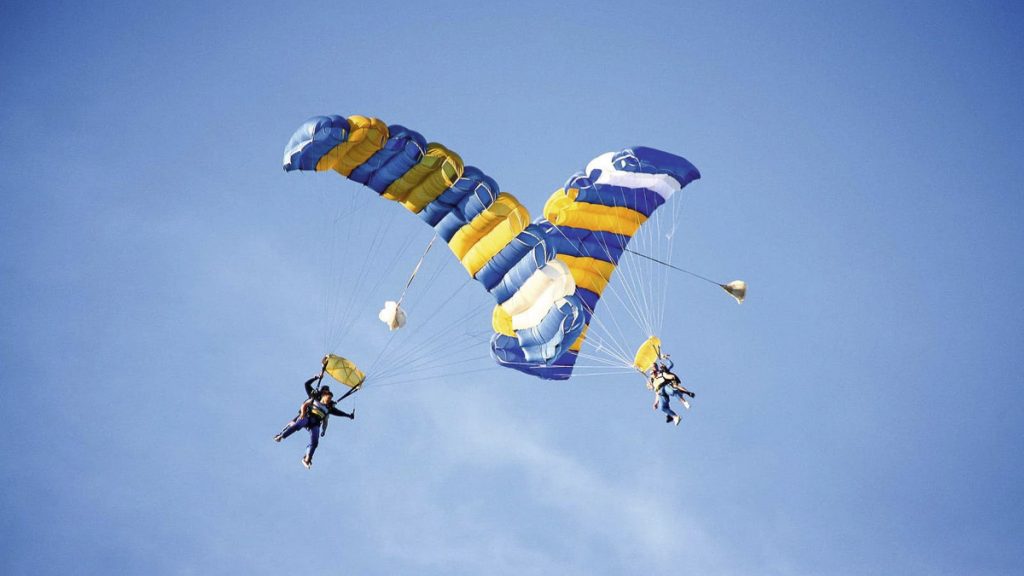 Photo credit: Visit Victoria
There are many places across Victoria to enjoy your skydiving adventure: soar above Melbourne to see the majestic waters of Port Phillip and Melbourne's business district, the Great Ocean Road for roaring blue waves, or in Yarra Valley for vineyards and wineries. Either way, it'll be one hell of a heart-stopping adventure!
Cost: From ~S$218/pax (Melbourne, Great Ocean Road, Yarra Valley)
3) Go on a picturesque coastal drive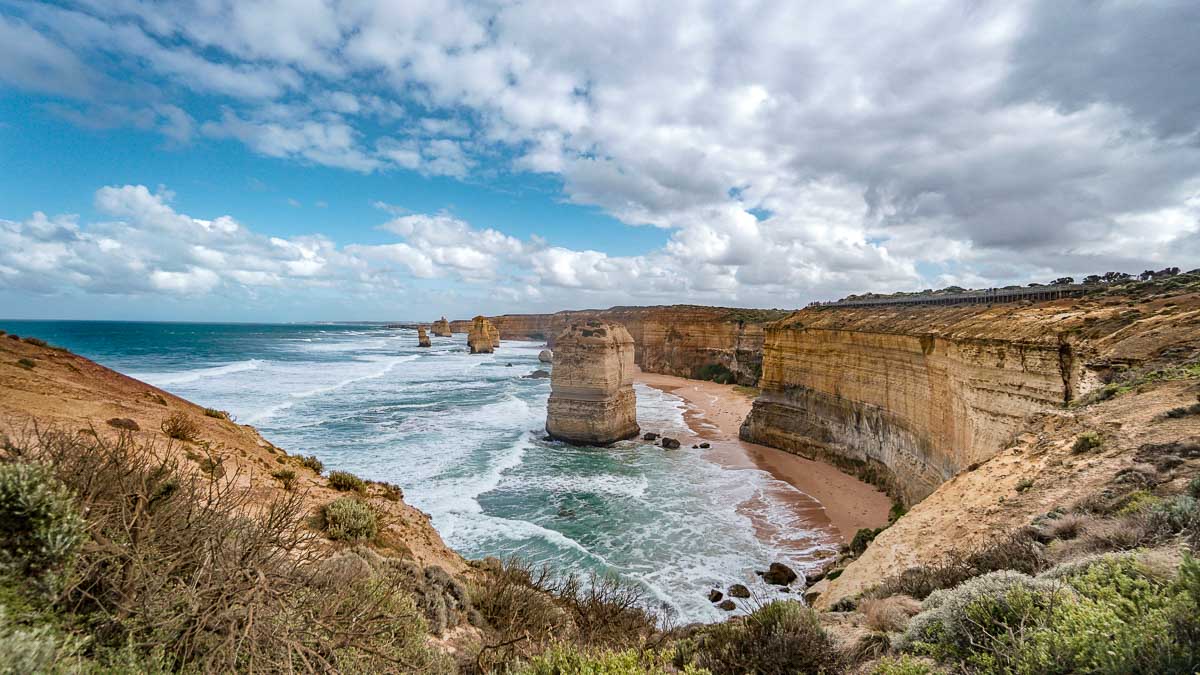 If you didn't drive along the coastline, did you really go to Victoria?
One of the top things to do in Melbourne is driving along the Great Ocean Road, which has some of the most spectacular views Mother Earth has to offer — the seemingly endless Southern Ocean, the tall limestone rocks known as the Twelve Apostles, and the lush rainforests, among many things!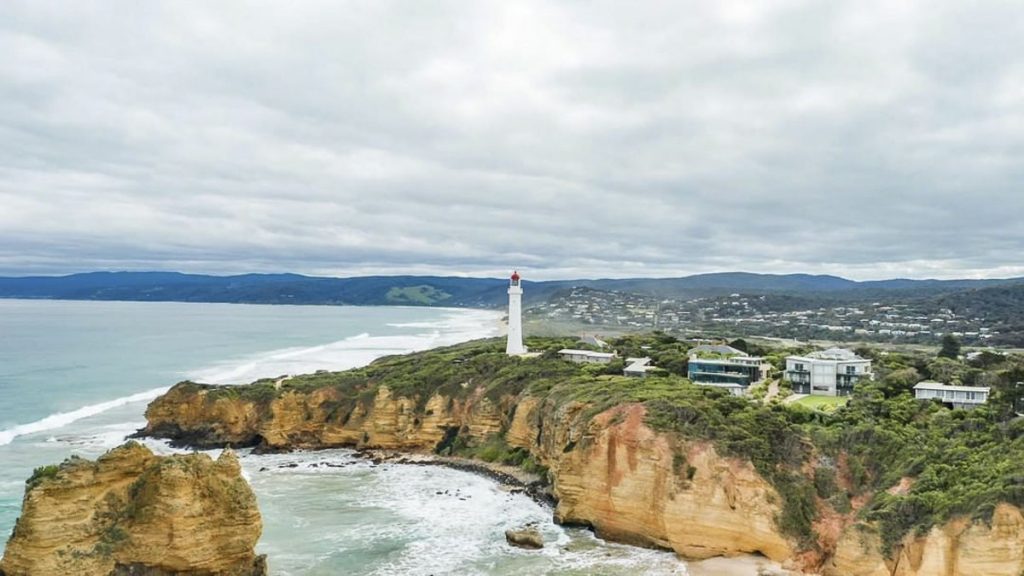 Photo credit: @visitgreatoceanroad via Instagram
Bring your camera for this one because there are plenty of Instagrammable natural formations and wildlife to see. You can either join a day tour from Melbourne, or rent a car for a fun road trip with your travel pals!
*Pro-tip: Plan your coastal drive during sunset to avoid the crowds. Also, the view of the Twelve Apostles is said to be at its best during this time!
Great Ocean Road Day Tour
Cost: ~S$131/pax
Tour timings: 7AM – 9PM
Pick-up point: Hotel pick-up
Read also: 8D Melbourne Road Trip Itinerary — The Ultimate Road Trip Around Victoria's Best Adventures
4) Immerse yourself in gold rush history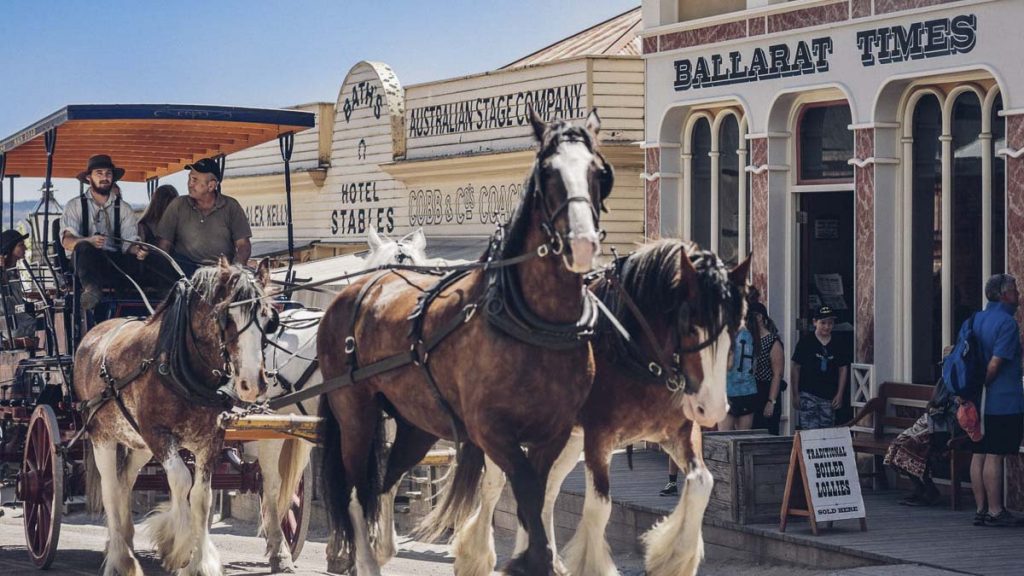 Photo credit: Visit Melbourne
Visiting Sovereign Hill in Ballarat is one of the most fun things to do in Melbourne's surrounds, as you'll get to learn more about the state's "gold rush" history by putting you right in the centre of it.
You'll see buildings, streets, and even people in costume to make you feel like you've been transported back to the 1850s.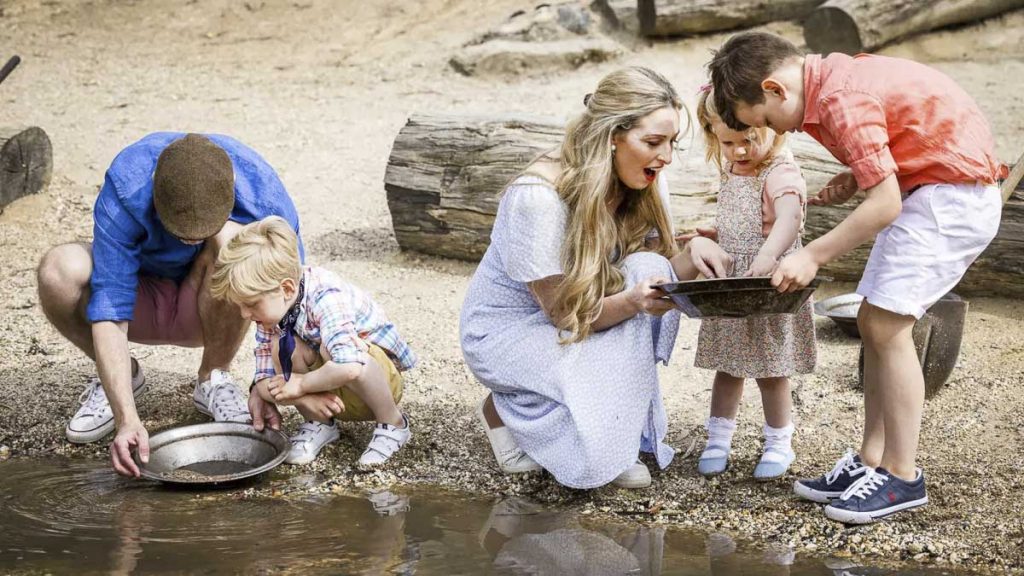 Photo credit: Sovereignhill.com.au
Apart from visiting museums and exhibitions, you'll also get the chance to do some fun activities like gold-panning, rope-making, and candle-dipping. Plus, don't miss the immersive 90-minute light and sound show called Aura, which tells the story of gold in dramatic, high-tech fashion!
Entrance fee: From ~S$43/pax via Klook
Opening hours: 9AM – 5PM, closed on Mon
How to get there: Take the V/Line train from Southern Cross Station to Ballarat Railway Station. Then, ride Bus Route 21 to Sovereign Hill (Google Maps)
5) Explore the city through unique tours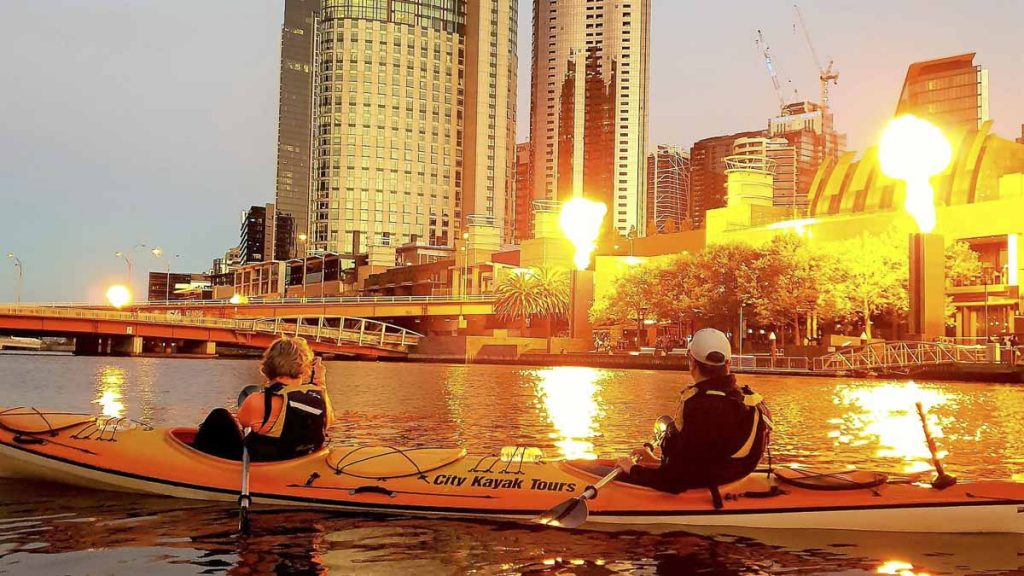 Photo credit: Visit Victoria
Sightseeing is one of the best things to do in Melbourne and its surrounds for good reason. Aside from the fact that it's literally called the "Garden City", recreational parks and cultural attractions are everywhere!
For something more unique, try the Moonlight Kayak Tour. Visit landmarks like the Victoria Harbour and Bolte Bridge while dining in your kayak during sunset, and viewing a pyrotechnic show.
Moonlight Kayak Tour in Melbourne
Cost: ~S$105/pax
Tour timings: 4:30PM – 7:30PM, Wed – Sun
Meet-up point: 912 Collins Street, Docklands VIC 3008 (Google Maps)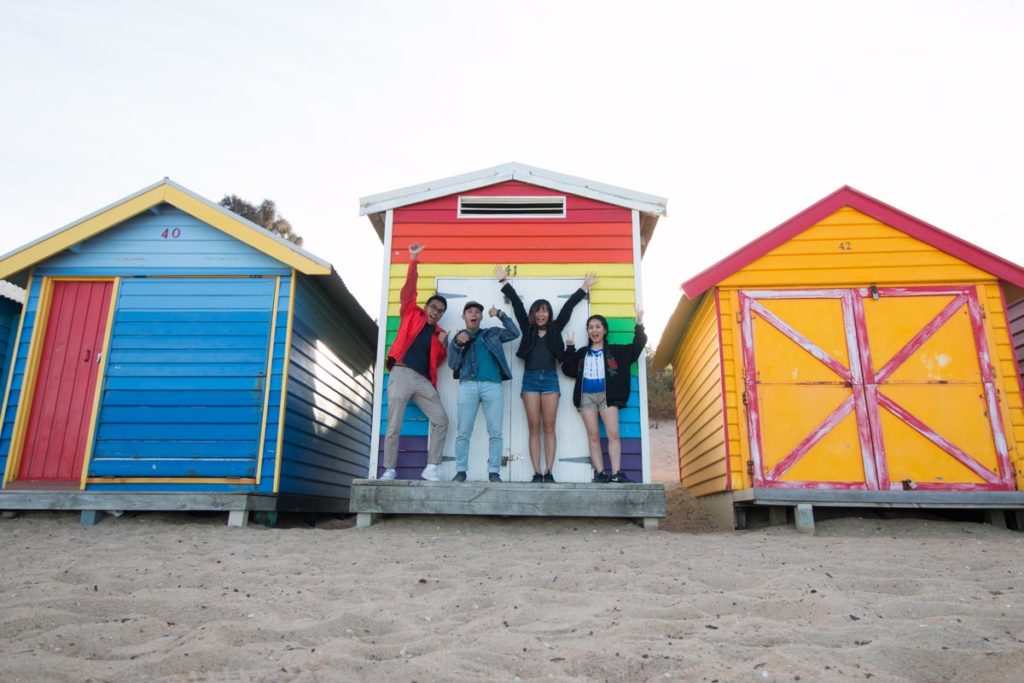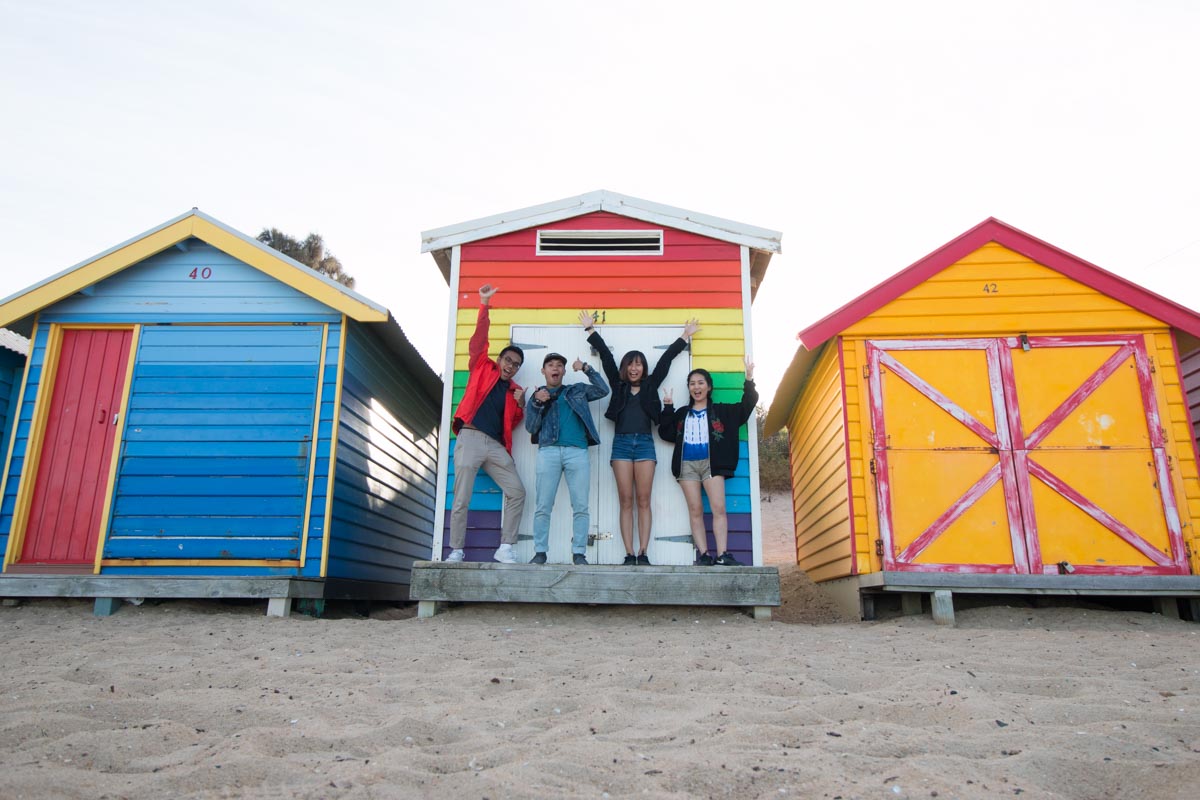 See the Brighton Bathing Boxes in the guided bike tour
And for those who love cycling, the Melbourne Bayside guided bike tour takes you to different villages and beaches in the St. Kilda and Brighton areas.
Melbourne Bayside Guided Bike Tour
Cost: ~S$109/pax
Tour timings: 9:30AM – 12:30PM
Meet-up point: Brighton Beach Railway Station (Google Maps)
6) Hike along stunning trails
Locals would probably say hiking is one of the non-negotiable things to do in Melbourne and its surrounds. And with all the beautiful landscapes in the area, we can see why.
Just a hike in the Grampians National Park alone will make you fall in love with Victoria. If its rock formations like the Grand Canyon and Silent Street don't capture your heart, then maybe a panoramic view of the verdant Border Ranges National Park from The Pinnacle Lookout will.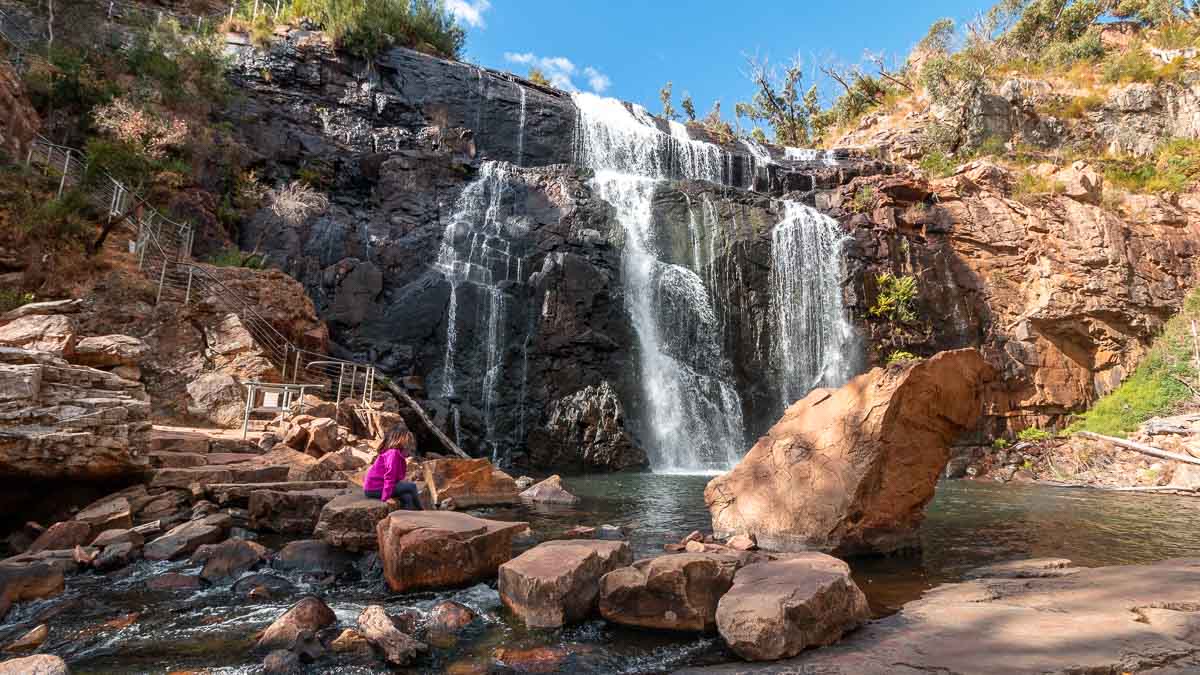 Then of course, there's the iconic 98ft Mackenzie Falls, with clear waters cascading down picturesque rock formations. If you're lucky, you'll even get to see a rainbow mist here 🌈
Grampians Hiking Day Tour
Cost: ~S$175/pax via Klook
Tour timings: 7:30AM – 7:30PM
Meet-up point: Taxi area between Hamer Hall and Melbourne Arts Centre (Google Maps)
Read also: Camping in Grampians: The most breathtaking escape from Melbourne city
7) Get up close with diverse wildlife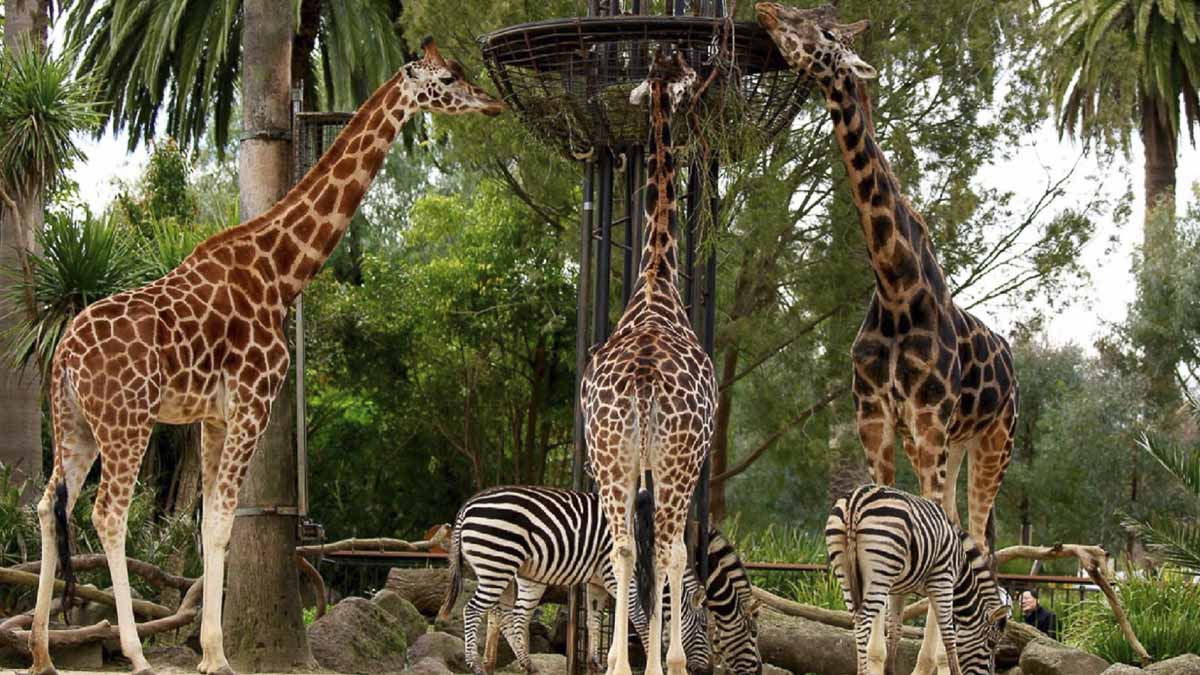 Photo credit: Visit Melbourne
According to the Australian Wildlife Conservancy, Australia is one of 17 mega-diverse nations, and is home to more species than any other developed country.
If you don't believe that, visiting Melbourne Zoo will open your eyes to many types of animals — some of which are hard to find elsewhere because of their endangered status. Meet koalas, kangaroos, penguins, fur seals, and the critically endangered Sumatran Tiger, among the 300+ species they have.

Melbourne Zoo
Entrance fee: ~S$40/pax via Klook
Opening hours: 9AM – 5PM
How to get there: Take Tram Route 58 which passes through William Street. Then, get off at Stop 26 (Google Maps)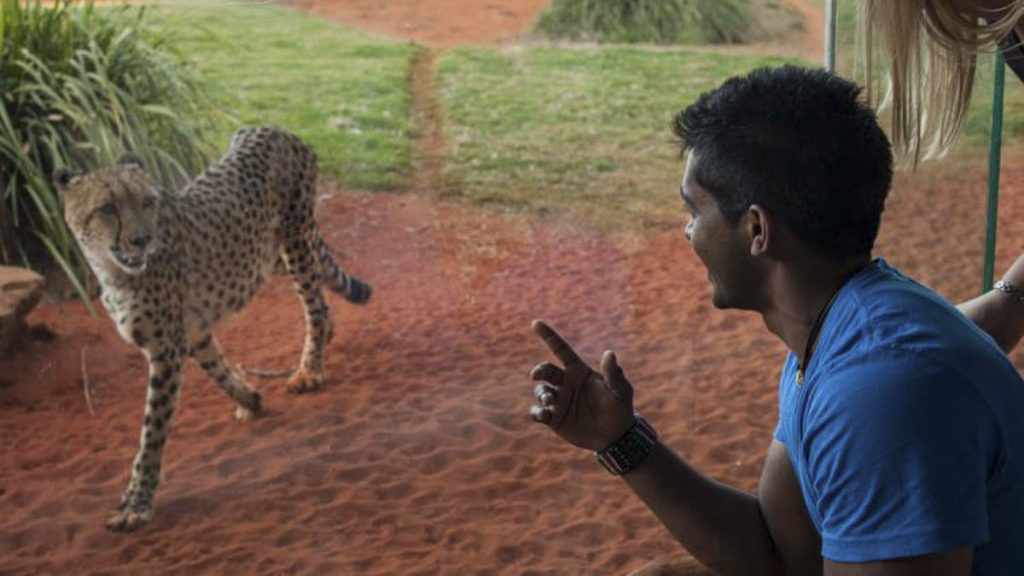 Photo credit: Visit Victoria
Or see animals in the wild and take a safari adventure in Werribee Open Range Zoo where you'll get to be in a savannah-like plain with rhinos, giraffes and zebras strolling around.
Werribee Zoo Deluxe Safari Experience
Entrance fee: From ~S$92/pax via Klook
Opening hours: 9AM – 5PM
How to get there: Take the train on Werribee Line, and get off at Werribee Station. Then, ride Bus 439 (Werribee South) to the Zoo (Google Maps)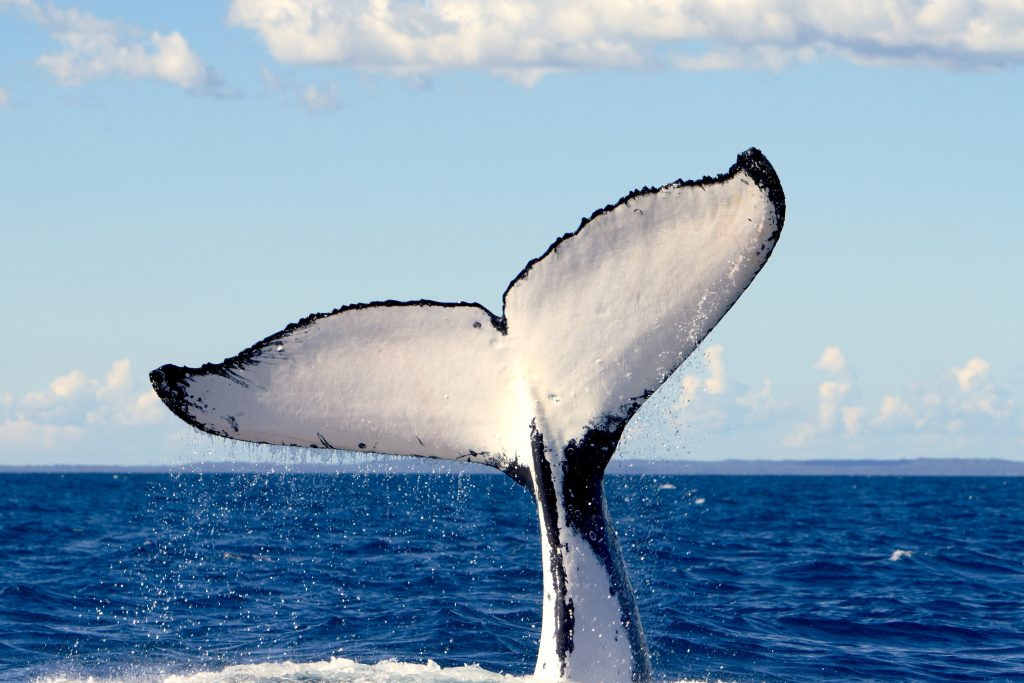 Photo credit: Visit Victoria
Marine lovers are highly recommended to catch the whale-watching cruise in Phillip Island to snap pics of cute sea creatures!
*Pro-tip: The best time to go is during wintertime (May to September) as it is whale migration season.
8) Take a relaxing bath in hot springs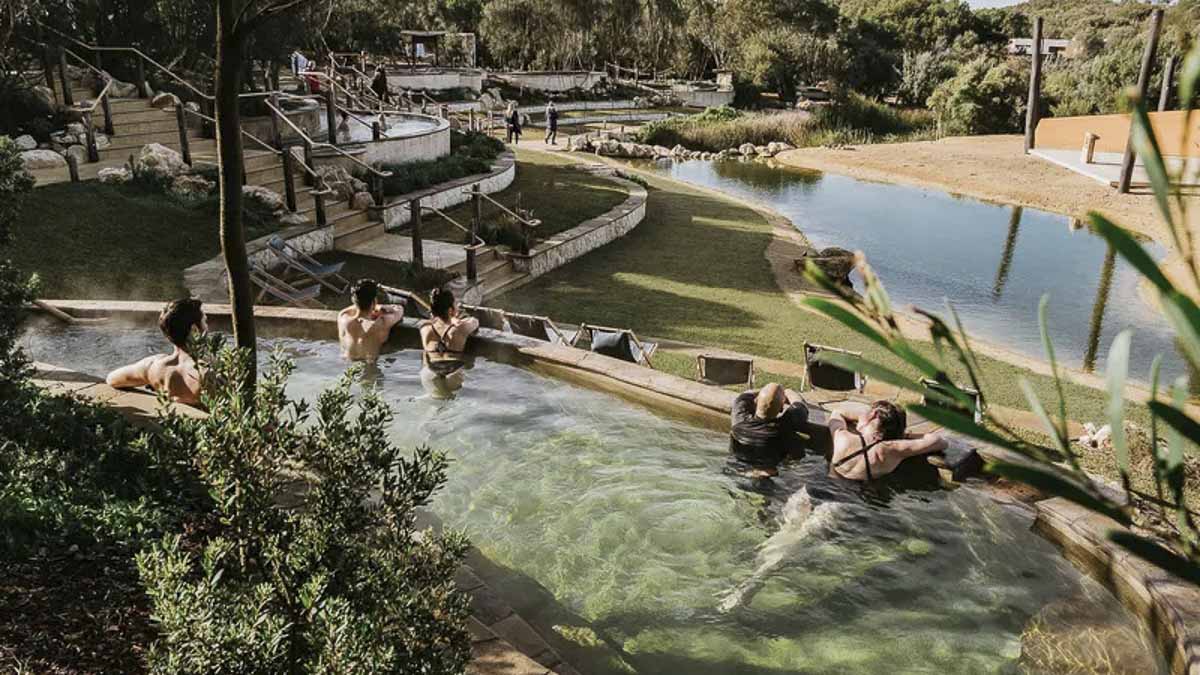 Photo credit: Klook
Visiting natural hot springs for some R&R is a must-do activity when you're in Victoria because of its scenic location and diverse bathing options.
For example, Alba Thermal Springs & Spa and Peninsula Hot Springs have thermal mineral pools, a sauna, and cold plunge pools (among many other facilities) set against peaceful views of lush gardens and rocky cliff formations in Mornington Peninsula.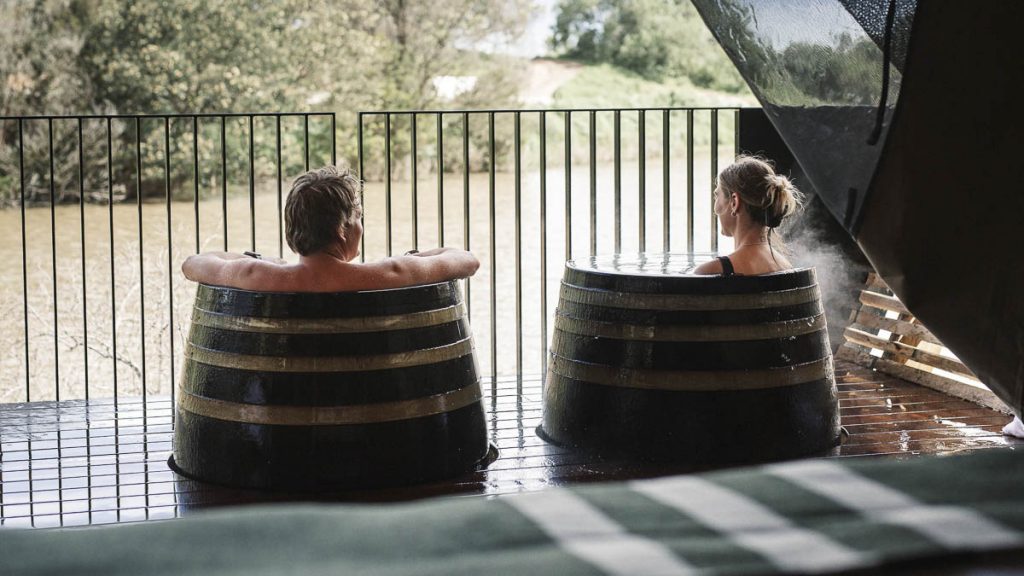 Photo credit: Metung Hot Springs
For something more unique, consider luxury glamping at the hot springs like the one in Metung. Sleep in a safari-style glamping tent, and have a soak in your own bathing barrels, overlooking a lagoon.
As you can see, Victoria has set the bar high when it comes to wellness. And it's going to get even higher when the Phillip Island Hot Springs open in 2024 — promising different types of pools, including one dedicated to thalassotherapy (saltwater bathing).
Read also: The Complete Phillip Island Guide: The Day Trip From Melbourne You Can't Miss
Metung Hot Springs Glamping
Cost: From ~S$400/night (2 pax) via Klook
How to get there: Take the V/Line train from Melbourne to Bairnsdale. Then, take the coach to Swan Reach where you can ride a taxi to Metung Hot Springs (Google Maps)
9) Soar above the city in a hot air balloon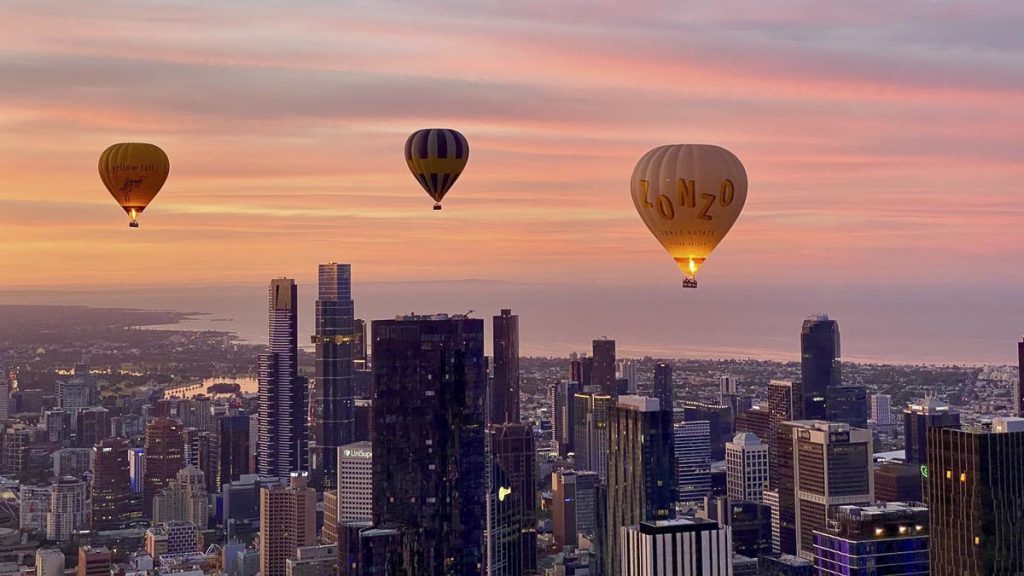 Photo credit: Visit Victoria
Going on a hot air balloon flight just to see the city view is one of the most boujee things to do in Melbourne. And compared to skydiving, it's definitely a more peaceful way to enjoy the views and city skyline.
Whether you're searching for a perfect date idea, or a fun activity to do with friends, a hot air balloon flight in Melbourne is enough to level up your trip from great to memorable! Flights usually begin at sunrise so you'll get to see many iconic attractions (including the Melbourne Cricket Ground and the Yarra River) glow softly in the morning light.
Cost: From ~S$413/pax via Klook
Tour timings: Starts ~1hr before sunrise; to be e-mailed 2 days before flight
Meet-up point: Sofi's Lounge (Google Maps)
Read also: 11 Boujee Things to do in Australia to Add to Your Next Road Trip Itinerary
10) Ride in a vintage steam train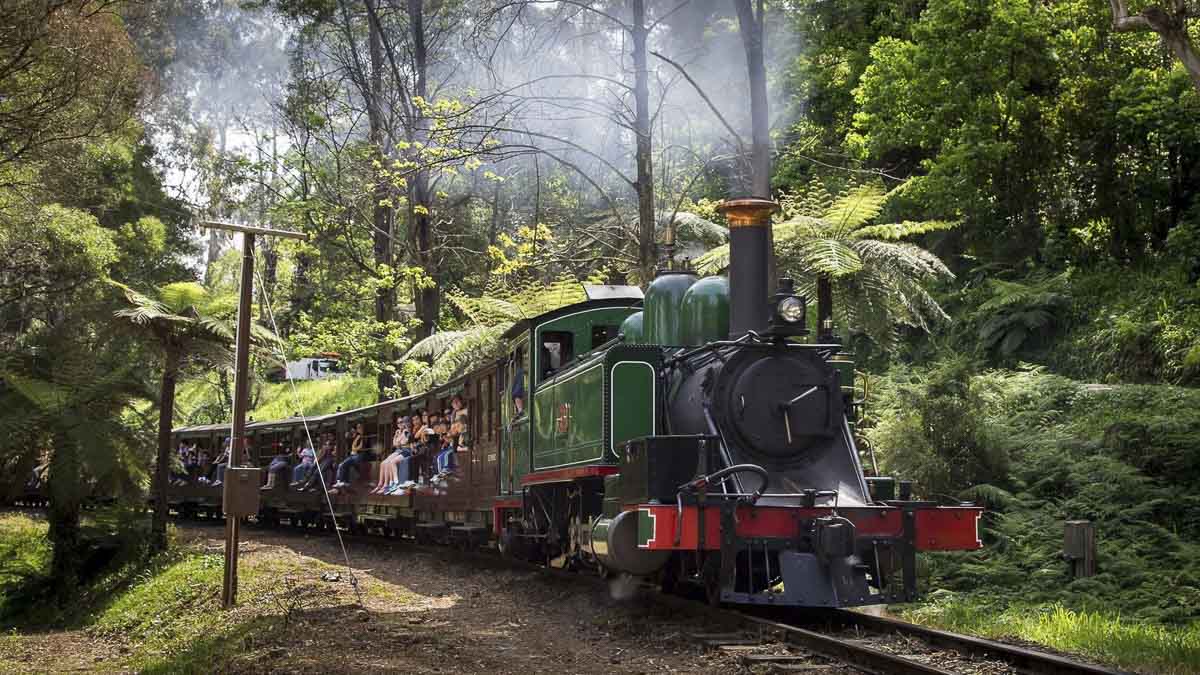 Photo credit: Visit Melbourne
Hop on the nostalgic Puffing Billy steam train which takes you through the lush forests and charming landscapes of the Dandenong Ranges, just 1 hour away from Melbourne. One of the things visitors love doing is sitting on the sills of its open-sided carriages to take in the fresh air.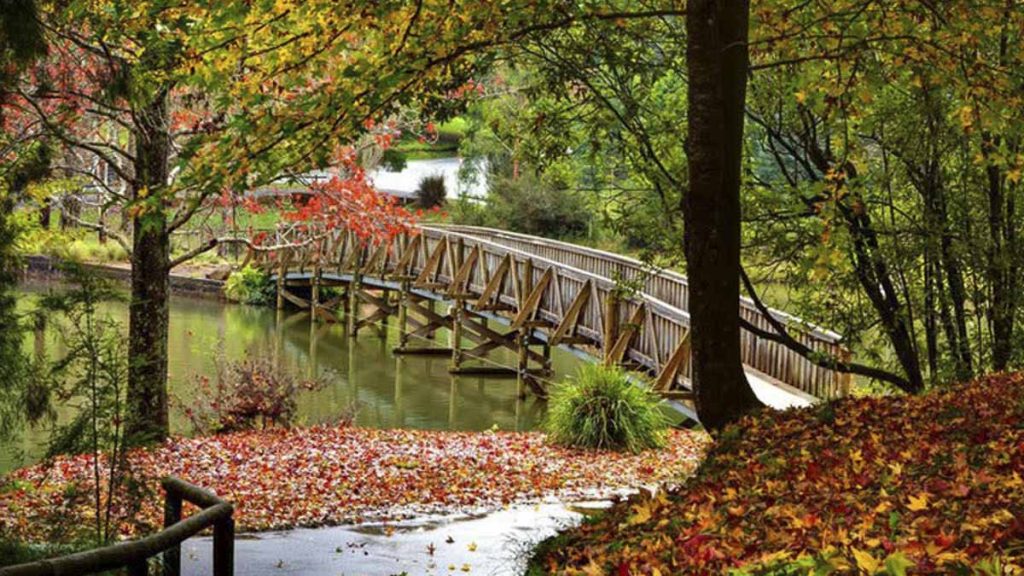 Photo credit: Eastern Dandenong Ranges
But more than the train ride itself, every station it stops at has a worthwhile attraction like the museum at Menzies Creek station, or the Emerald Lake Park at Lakeside station.
*Pro-tip: Guided day tour packages are also available, so you'll get to see wildlife on Phillip Island (hello, Penguin Parade!) or Healesville Sanctuary, on top of being able to ride the Puffing Billy.
Entrance fee: From ~S$35/pax via Klook
Opening hours: 9AM – 5PM
How to get there: From Melbourne CBD, take the train on Belgrave Line to Belgrave Station. Get off, and follow the blue line painted on the platform to the Puffing Billy Station (Google Maps)
11) Live a luxurious gourmet life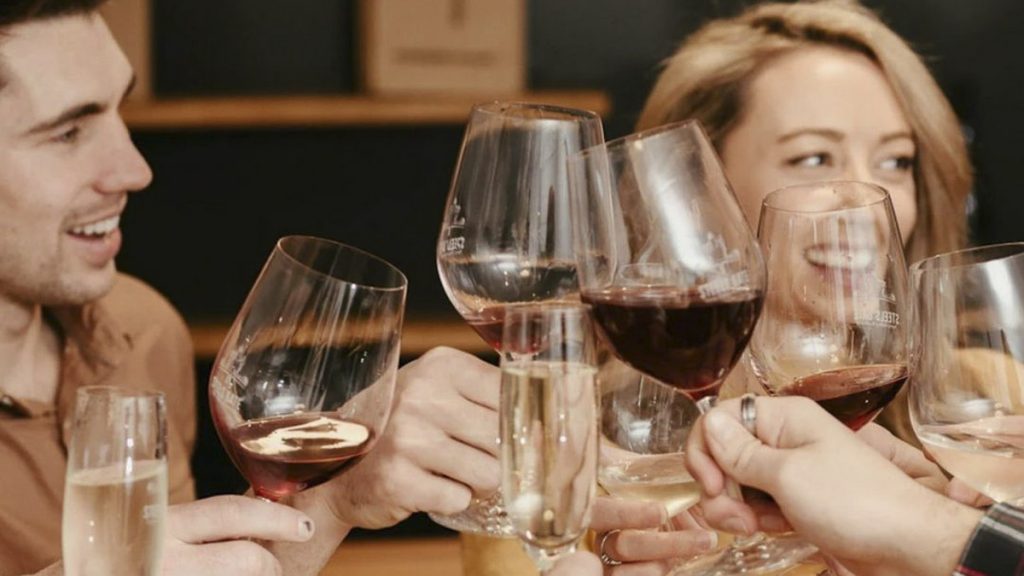 Photo credit: @yarravalleydandenongranges via Instagram
Australia has *chef's kiss* amazing food-and-wine culture, and what better way to immerse yourself in it than experiencing it with your own palate! Just take a gourmet tour of the Yarra Valley, and you'll get why they're often hailed as one of the best wine producers in the world.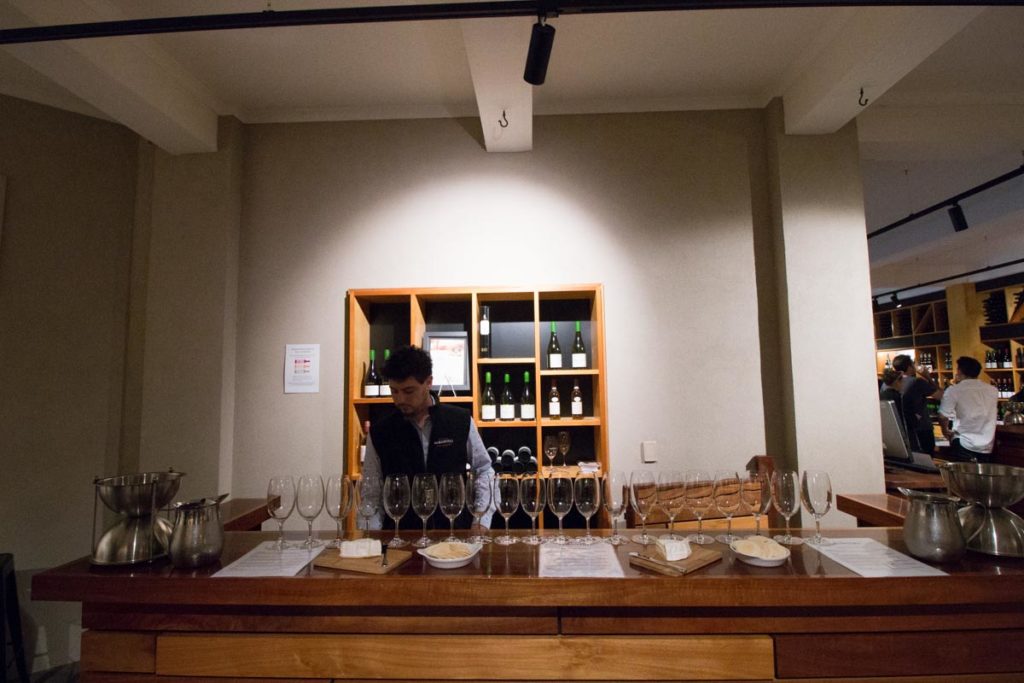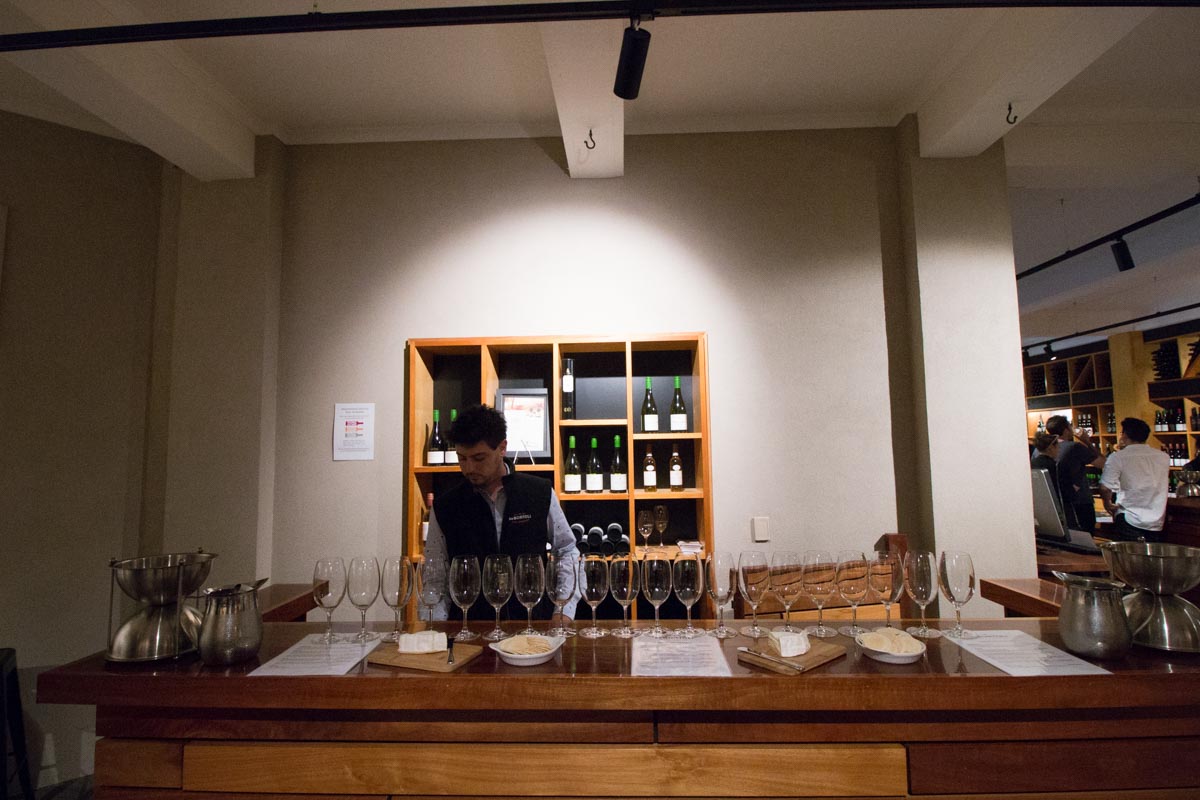 Yarra Valley is an aspiring wine connoisseur's dream come true since the region has tons of wineries and vineyards, where the best-of-the-best is produced. Spend the whole afternoon tasting different types of wine, learning how it's made, and even trying some farm-grown cheese, chocolate, and fruit.
Yarra Valley Gourmet Tour
Cost: From ~S$167/pax via Klook
Tour timings: 8AM – 6PM
Pick-up point: Hotel pick-up
Tips for planning your future Victoria trip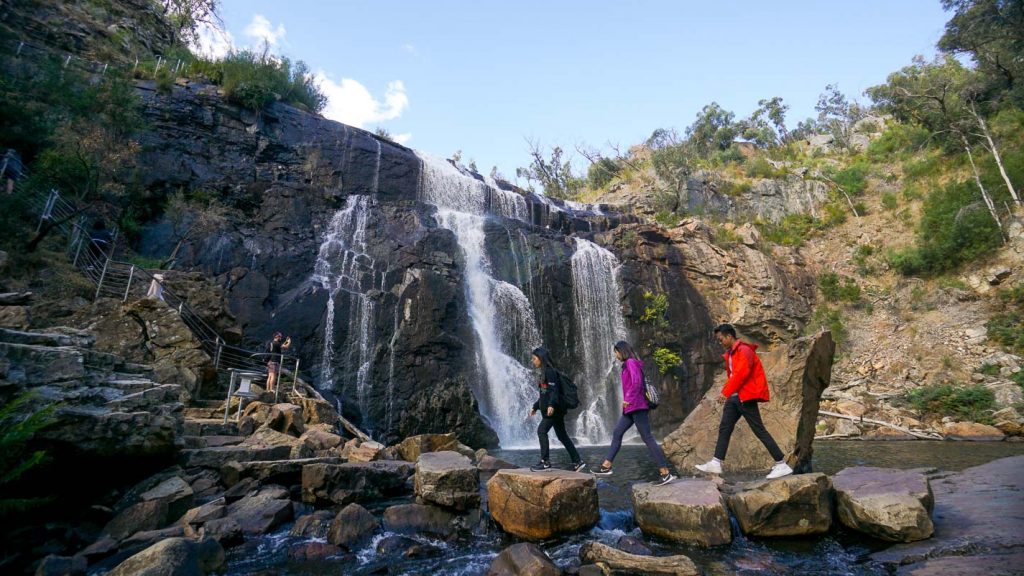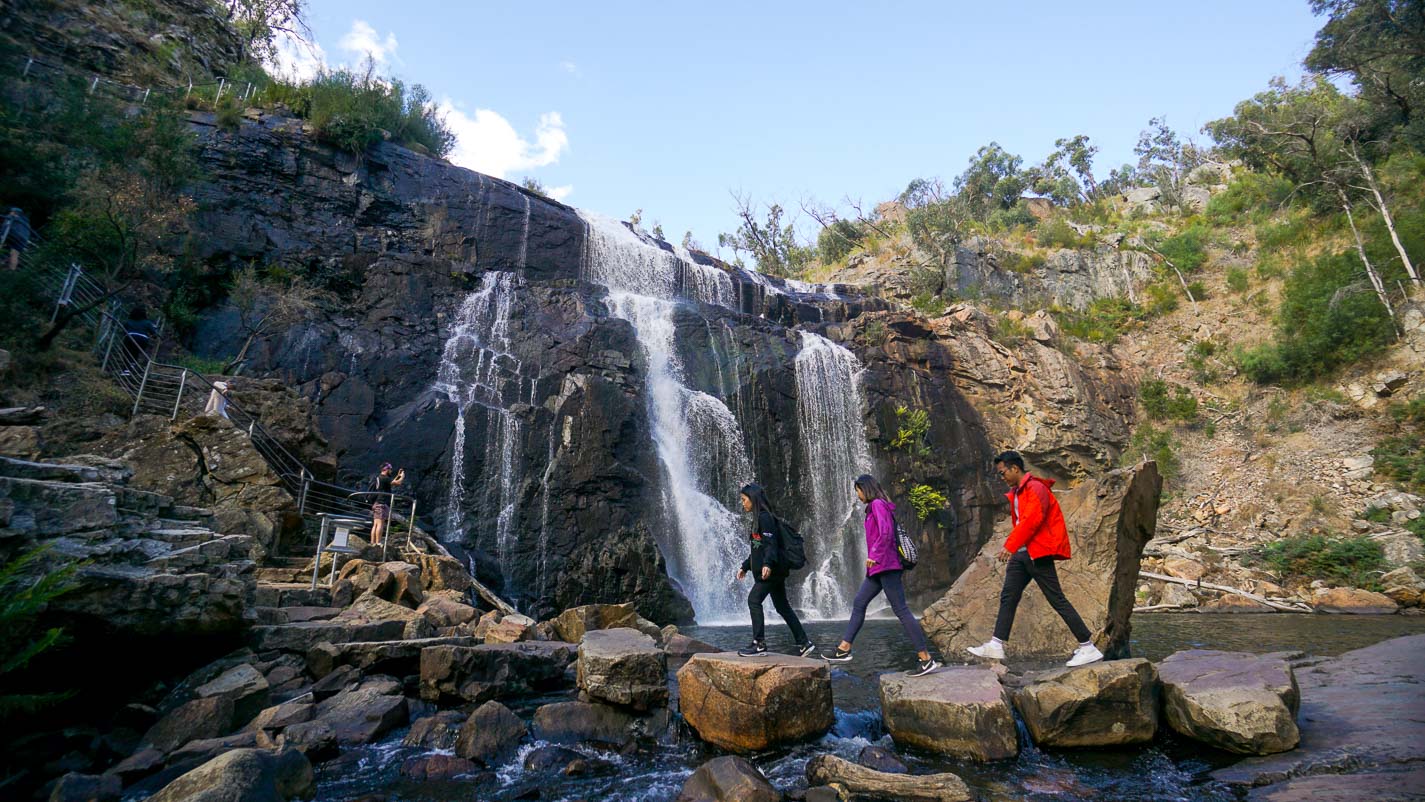 Victoria is definitely the Australian state to go for those who want to see amazing natural sceneries and try fun outdoor activities! But don't let inconveniences and worry dampen your trip — make sure you're prepared by booking these before you fly:
Essentials
Accommodation: Pre-book your hotels as rooms can sell out fast. Within Melbourne city, consider areas just outside the CBD as they tend to be more affordable.
Travel insurance: from S$40 for a 1 week trip to Australia
Local SIM card: from S$18.50 for 1 week (physical SIM card) or from S$18.65 for 5 days (eSIM)
Getting around
Car rental: varies depending on season, but ~S$45/day
Private car charter (for non drivers): from $87/pax
Airport transfer: S$19.30 for the Skybus (private options available too)
Activities
If you're planning a loooong list of things to do in Melbourne and beyond, consider getting Klook's Melbourne Pass (get up to 45% OFF now) — which allows you to bundle up to seven attractions from a pool of 25 choices, such as Melbourne Zoo and Sovereign Hill.
The Klook Pass for Australia also works wonders when exploring states on top of Victoria. For a discounted price (up to 30% OFF), you get to book two to five tours of your choosing, like the Great Ocean Road and Yarra Valley.
Last but not least, score an additional S$20 off select activities in Melbourne and surrounds from now till 18 Aug 2023 when you book via Klook! More details here.
Any other ideas for things to do in Melbourne and surrounds? Let us know in the comments below!
---
This post was brought to you by Klook and Visit Victoria.
Like what you see? Follow us on Facebook, Instagram, YouTube, and Telegram for more travel inspiration!