Taiwanese know Kaohsiung as a port city, the centre of the Taiwan's steel, shipbuilding and petrochemical industries. Singaporean, or the men at least, associate the southern city with army training. In other words, Kaohsiung is not the prettiest city around.
But Kaohsiung makes a great entry point to Taiwan's laid back south, with an international airport served by multiple airlines and budget carriers. The city is also a great base for trips to surrounding cities such as Kenting, Taitung and cultural, underrated Tainan!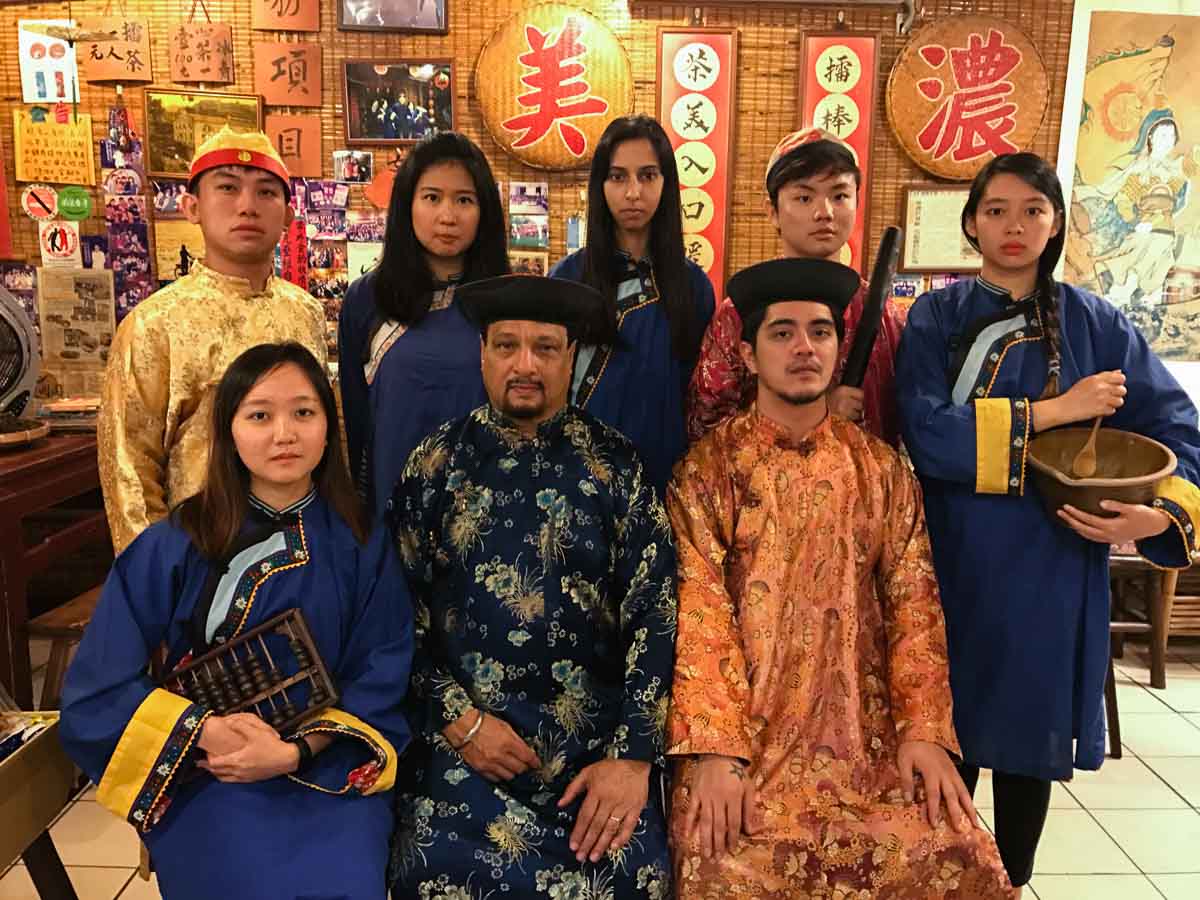 From Kaohsiung's sprawling warehouses turned exhibition spaces to the quiet back roads of the Dashu agricultural district, here are our favourite things to do in and around Kaohsiung.
Read also: 8D Taipei to Kaohsiung Itinerary on THSR
1) 
Art jamming, Taiwanese style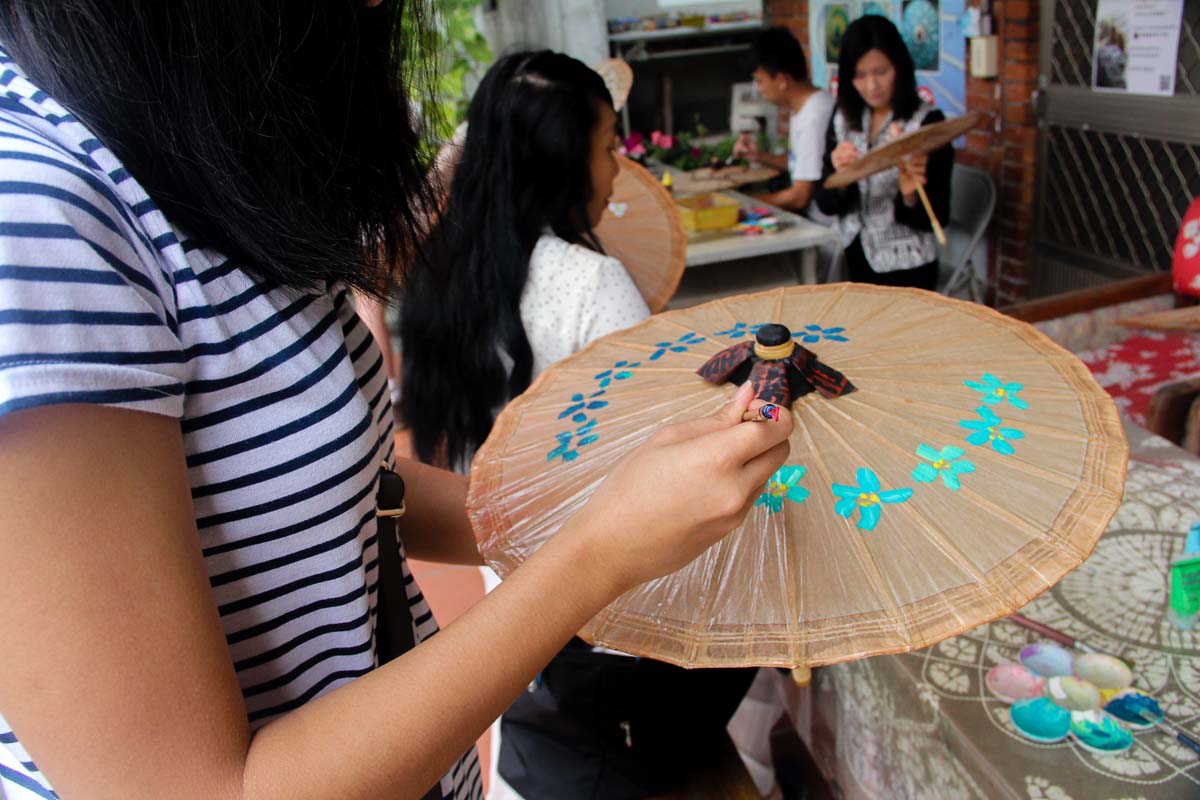 A stone's throw away from Meinong I-Chan tea shop is the Kuang Chin Sheng Paper Umbrella Studio, where you can create a work of art from your own paper umbrella. Lady boss Wu Jianying offers quick painting lessons, and you can get inspiration from her designs on display. One of our travel companions managed to paint this very impressive replica in fifteen minutes!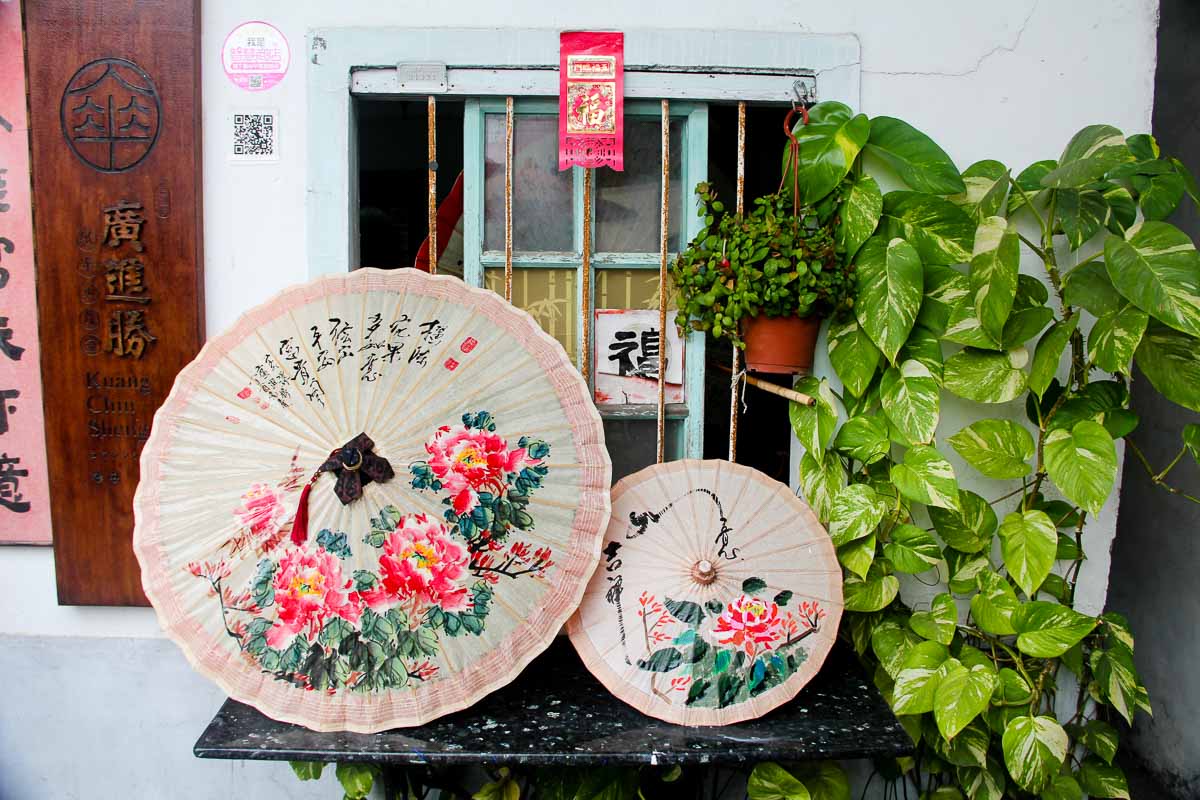 Cost: NT$100 to paint a small umbrella or NT$500 for a medium sized one (pictured, top right). Reservations are recommended so the studio can waterproof the paper umbrella before you arrive.
Address: 843高雄市美濃區民權路47號
2) Pick a pineapple by hand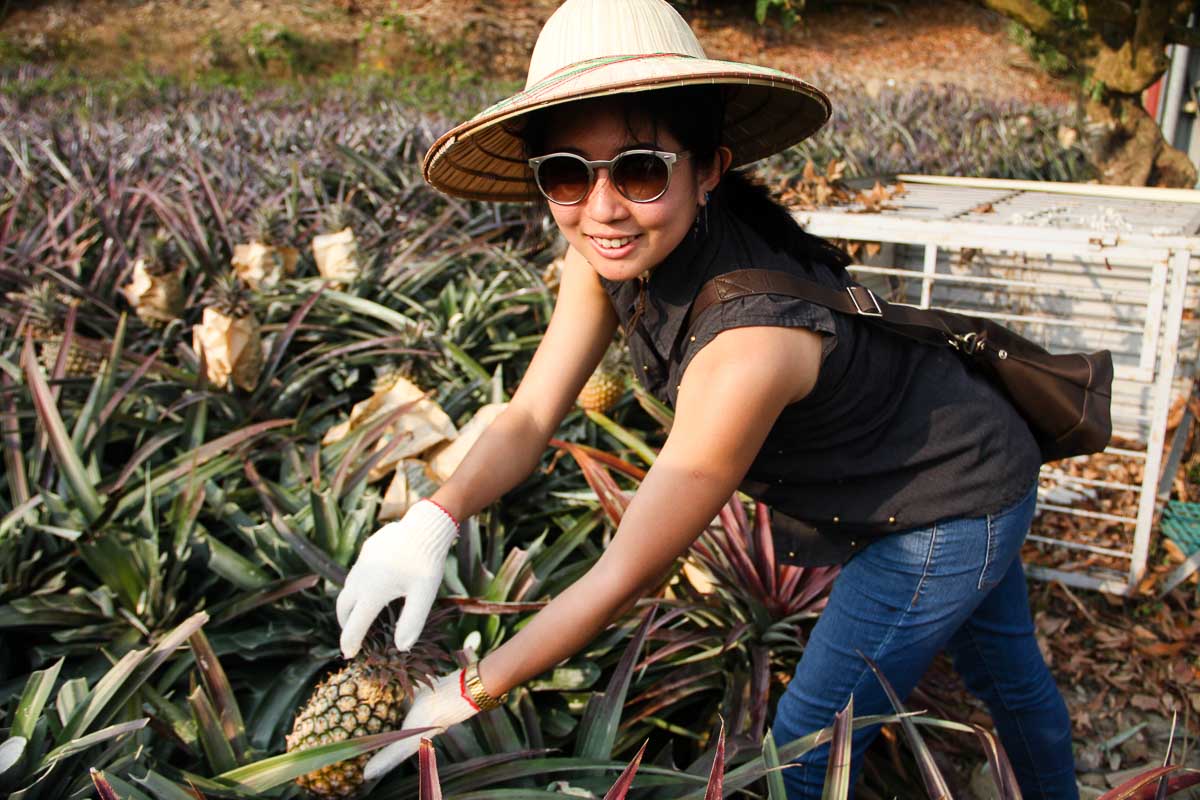 Head out of Kaohsiung for a day trip around Dashu district ecological area, which is home to many small, family-owned farm plots that contribute to Taiwan's agricultural industry.
Visit a pineapple plantation, where farmers will show you how they clear and fertilise the land for planting, when to harvest ripe pineapples, and how to pluck them by hand. The best part? They'll slice one open on the spot for you to sample. These taste way better than any supermarket variety in Singapore!
Tours: The Dashu district is about 30 to 45 mins away from Kaohsiung by road. Many small farms only open for tour groups or during weekends.
Reservations: Email [email protected] to arrange for a private tour. 
Cost:NT$1000/pax for a customisable half-day itinerary that visits three to four attractions

3) 
Pound Hakka tea in a period drama setting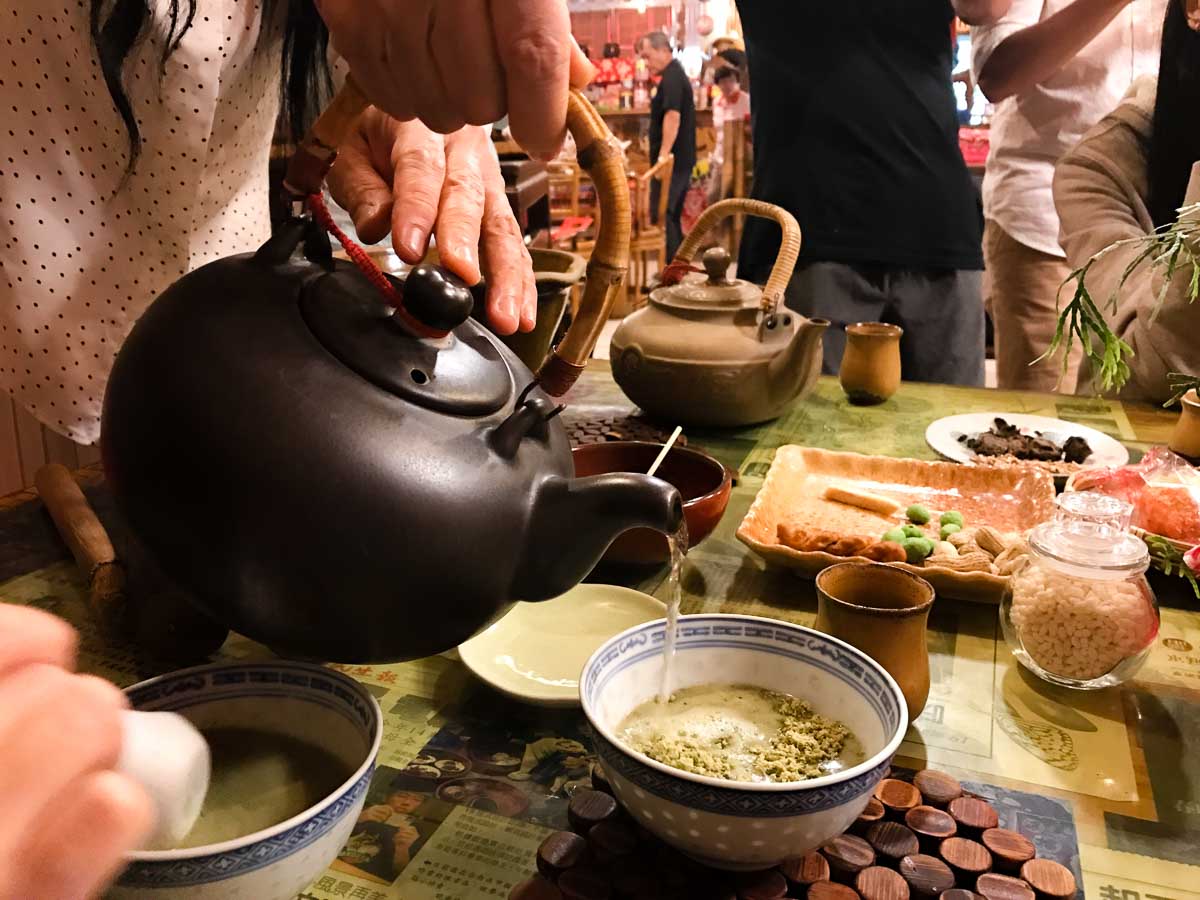 Hakka Lei Cha, or thunder tea rice, has recently gained popularity in Singapore as a healthy, veggie-rich meal. Try making your own Hakka speciality at the Meinong I-Chan Tea Preparation Shop, where shop assistants will show you how to grind lotus seeds, red beans, barley, and a host of other ingredients together with green tea powder. Add a cupful of tea for a rich, slightly savoury soup you can either drink on its own, or thin down by adding more tea.
Sip your tea over a platter of snacks, or take pictures in traditional Chinese costumes after your tea appreciation session for no extra charge.
Cost: NT$150NT/pax for a 50-minute tea appreciation session. Reservations are recommended; 
Reservations:Call (07) 6818475
Address: 142, ChengGong Rd, Meinong Town, Kaohsiung county]
4) 
Drink goat's milk straight from the udder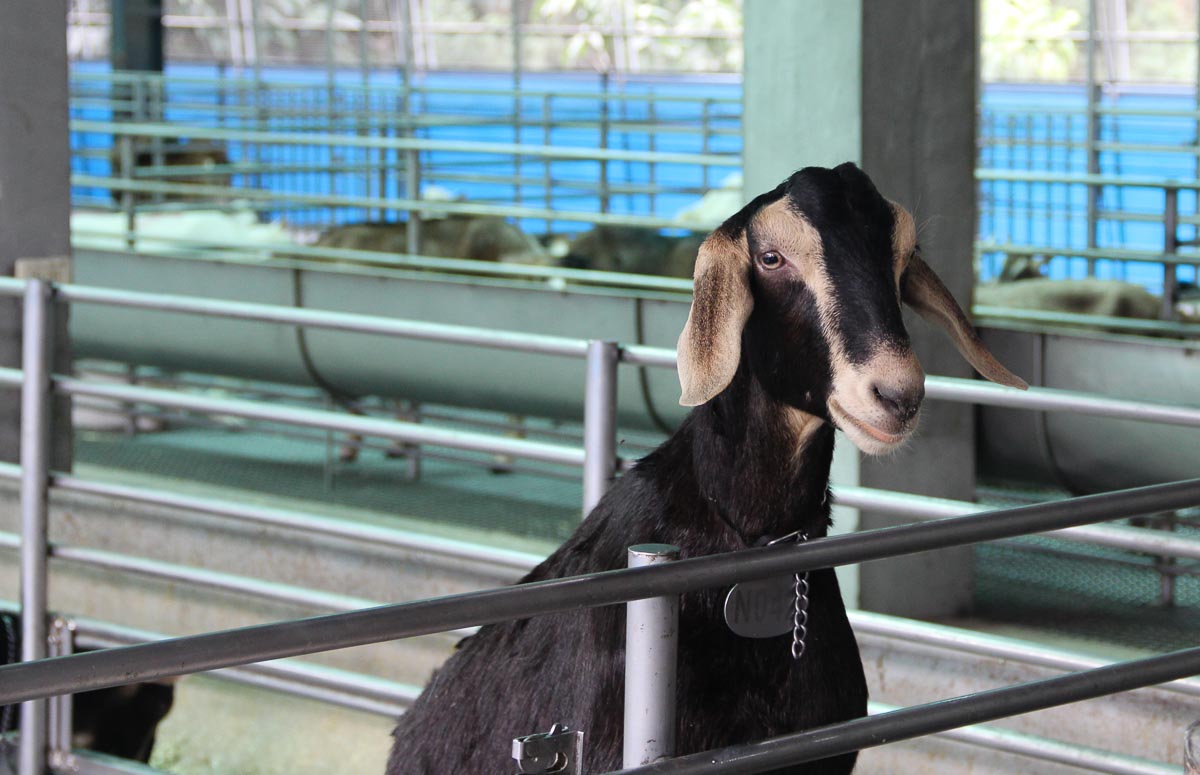 Hand feed goats at Lin's goat farm, which sells about 200,000 bottles of goat's milk every day in Taiwan's domestic market. You can also sample goat's milk products such as pudding, ice cream, candy and malt-flavoured goat's milk.
We know, though, not everyone loves goat's milk. Even the flavoured products, including ice cream, have a slightly gamey aftertaste. According to farm manager Mr Yu Xin De, this is because goat's milk contains an enzyme that reacts with air to produce this aftertaste.
The solution? Drink it straight from the goat. While this sounds counter-intuitive, the freshly milked version tasted fresh and clean, before the "goaty" flavour had time to set in. Try it for yourself and let us know what you think!
Cost: NT$100/pax, which includes either pudding or ice cream. The farm is only open to the public on weekends, while weekdays are reserved for tour groups
Address: 高雄市大樹區和山路198號
5) 
Ride a tiny train around the Pier 2 Art Centre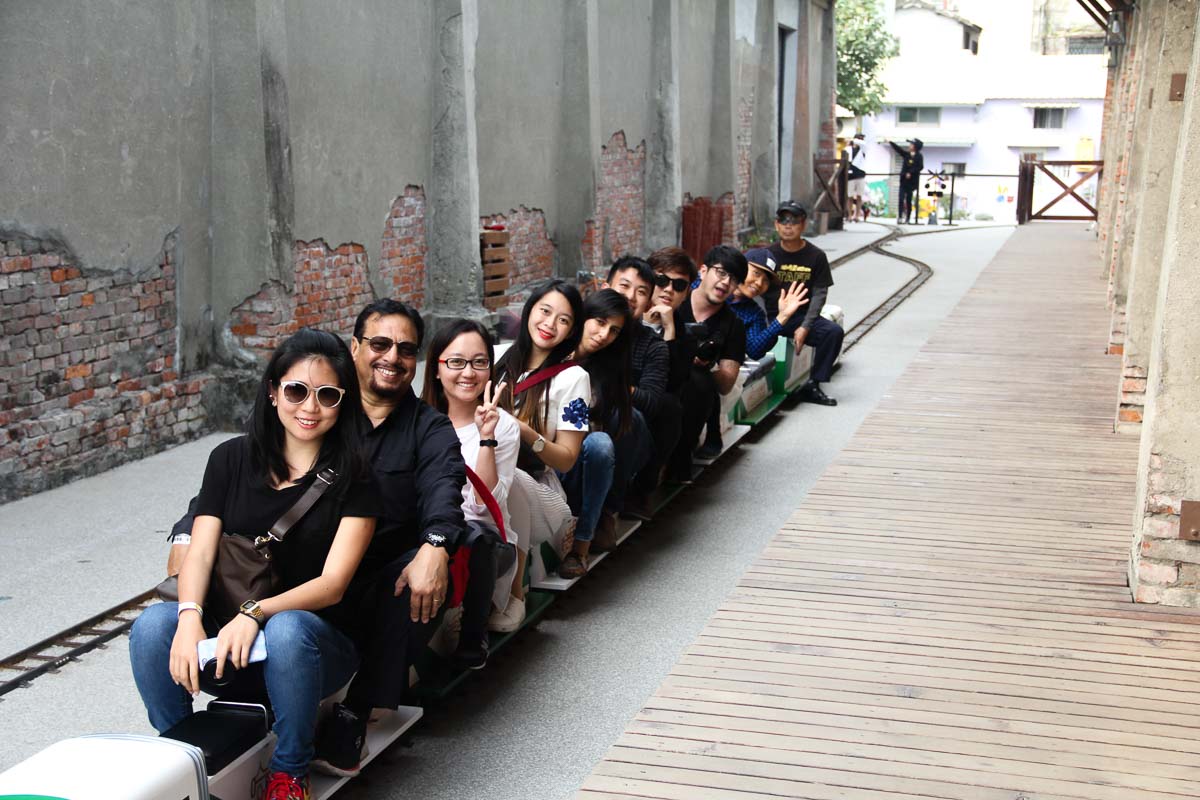 The Pier 2 Art Centre is a sprawling art museum set both in and around 25 old warehouses. Artwork is inspired by the area's history, such as steel sculptures made from old railway parts and colourful murals on the walls of old sugar warehouses. Some warehouses also house cafes, restaurants and shops such as Taiwanese retail bookstore chain Eslite.
The warehouses are set out in three groups, and you can explore the area on foot or by bicycle. Alternatively, hop on a toy train that looks almost too tiny to sit on! We promise, it moves.
Cost: NT$149 includes a ride on the toy train, and admission to a contemporary art gallery and a viewing tower.
Address: No.1, Dayong Rd., Yancheng Dist., Kaohsiung City 803
6)Hop on a ferry to Cijin island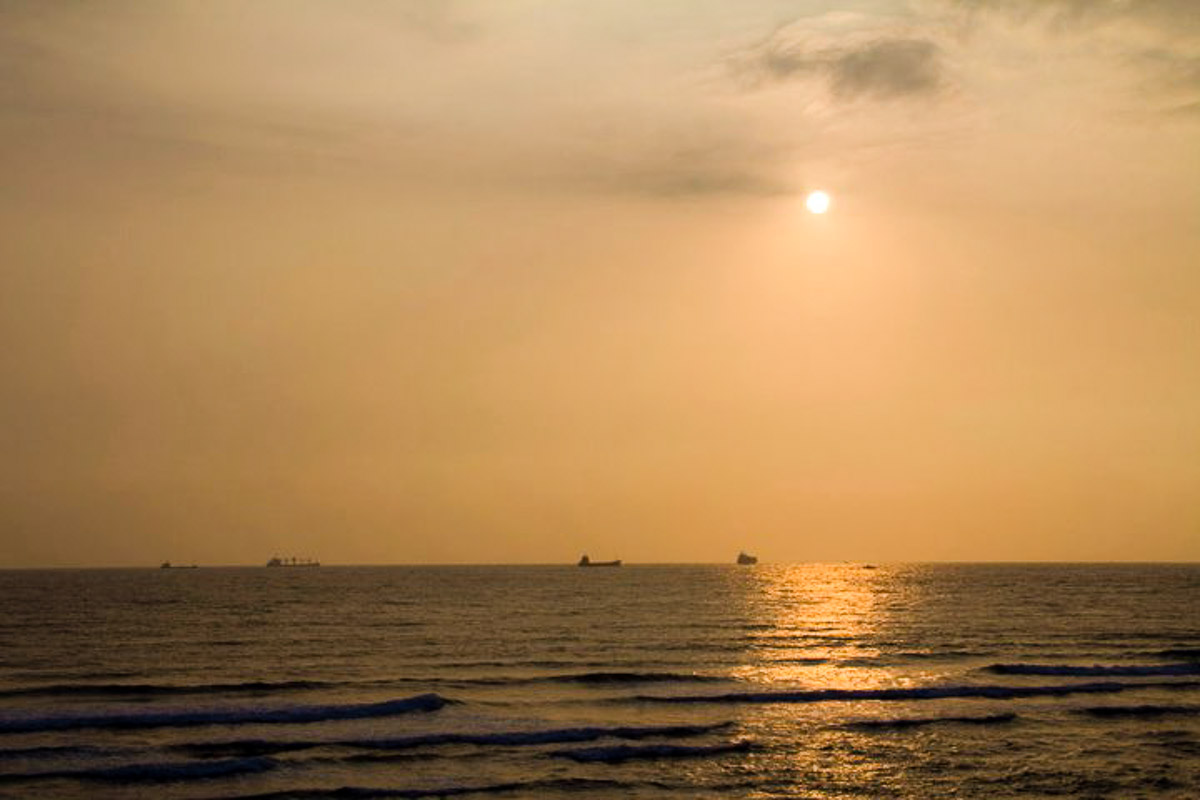 If Kaohsiung city is a bit too bustling, hop on a ferry from Gushan Pier for a quick getaway to Cijin Island. The ferry ride takes just five minutes but will transport you to a different time. Across the water, rent a bicycle to explore Cijin island, where you can watch surfers on a black sand beach and snack on grilled seafood sold on pushcarts lining the streets. Tuck into a seafood dinner before retiring to mainland Kaohsiung.
A day trip is more than enough to see Qijin Island, but consider an overnight stay to enjoy a quieter Qijin once the crowds leave for the night. InYoung hotel, which was opened three years ago, is located along the beach and offers a sea front view from certain rooms.
Cost: NT$25 per person
How to get there: Take subway to Siziwan station, then take a ten-minute walk to Gushan Pier to catch the ferry
7) Take a day trip to Tainan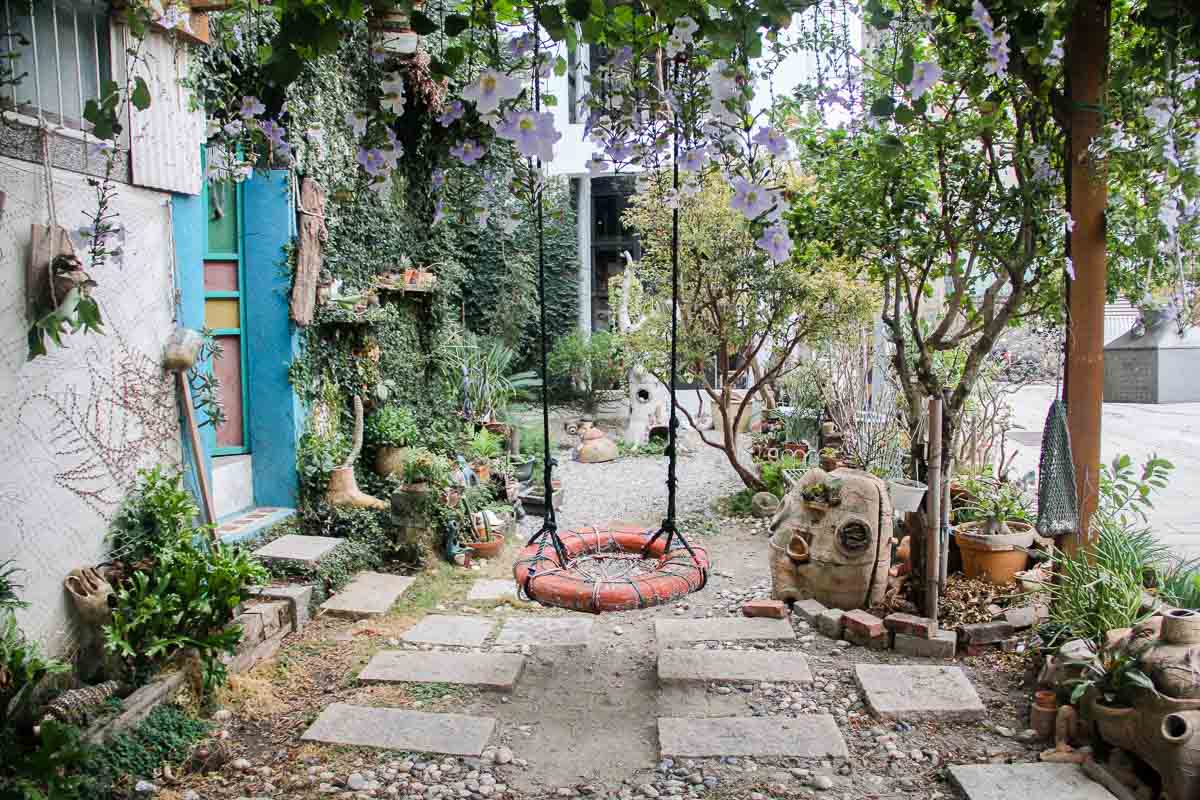 Hop on a bus or train to cultural capital Tainan, which is under an hour away. Eat your way through Taiwan's oldest city, where you can find both hipster cafes and fourth-generation family-run establishments, sometimes along the same street.
When you've filled your stomach, pick up locally made souvenirs at Hayashi Department Store, or try your hand at making your own! Embroidery studio Illuminate, which makes banners for temples and stores on their opening day, also holds classes where students can learn the traditional art.
Read also: 7 Underrated things to do in Tainan
Flight from Singapore to Kaohsiung
A vacation starts the moment we leave home, so pick a good airline to enjoy every moment of your trip. Scoot has flights from Singapore to Kaohsiung three times a week, where the little extras make all the difference.
I slept through most of the four-hour flight in the Scoot in Silence quiet zone, which is only available to passengers 12 and above. 30% more leg room than standard economy made it easier to wiggle in and out of my seat, and the adjustable headrests helped avoid awkward moments like falling asleep on a stranger's shoulder!
On the way back, the larger overhead bins on Scoot's wide-body 787 Dreamliner aircraft meant there was lots of room for snacks and souvenirs (including my hand-picked pineapple)! As the plane prepared for landing, I leafed through Scoot's in flight magazine, looking for inspiration on where to go next. Scoot flies to 23 cities and counting — I'm already looking forward to exploring my next one.
Cover image by: Gary Yim
This post was brought to you by Scoot.