This alternative surfing destination is soon just a ferry ride away.
Sandy white beaches, a surfer's paradise, and an adventure waterpark — if you're looking for an alternative weekend getaway, here's some good news: an upcoming ferry ride will soon be taking us straight to Desaru Coast in just under 90 minutes.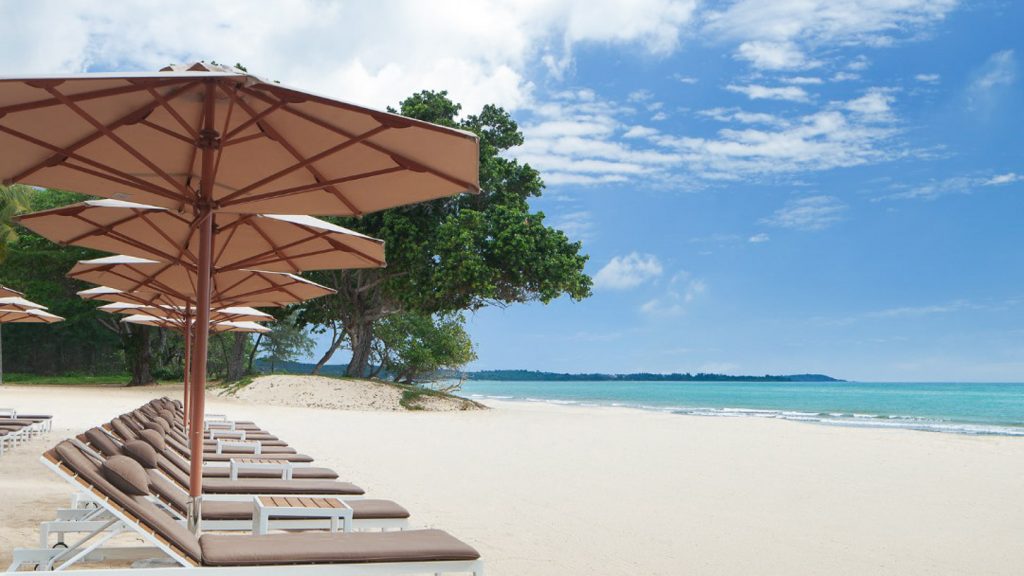 Photo credit: Desaru Coast Malaysia via Facebook
Desaru Link Ferry Services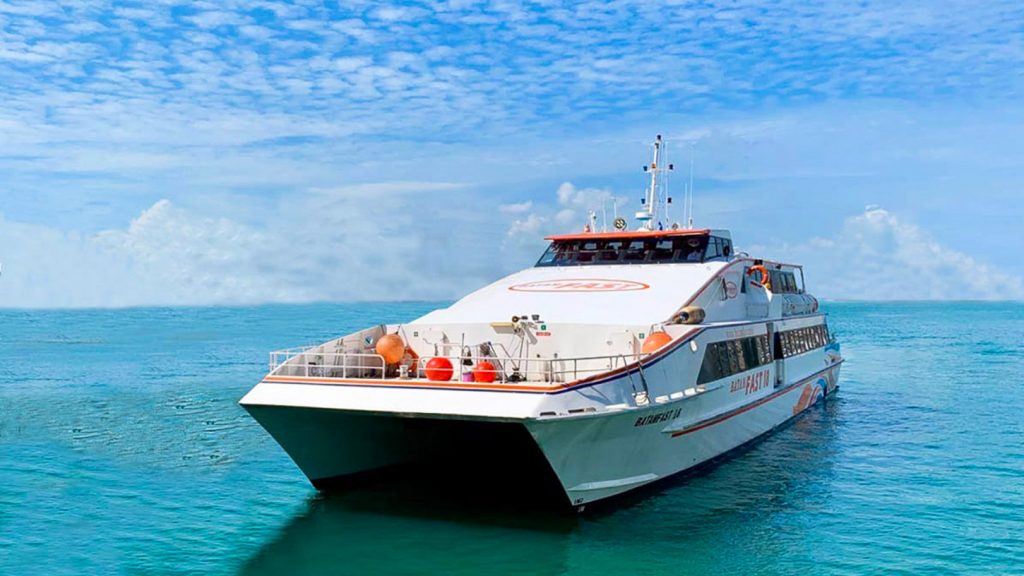 Photo credit: Batam Fast
Previously, getting to Desaru meant driving up to two hours from Singapore, or taking the ferry to Tanjung Belungkor Ferry Terminal, followed by a 30–45 minute taxi ride to Desaru.
But from 7 July 2022, Desaru Coast Ferry Terminal will be operating a direct ferry between Tanah Merah Ferry Terminal and Desaru Coast Ferry Terminal from Thursday to Sunday.
Tickets and ferry service schedules will be available on both Desaru Coast and Batam Fast websites from 30 June 2022.
Here's what to expect on your next trip to Desaru.
1) Get Wet & Wild at Adventure Water Park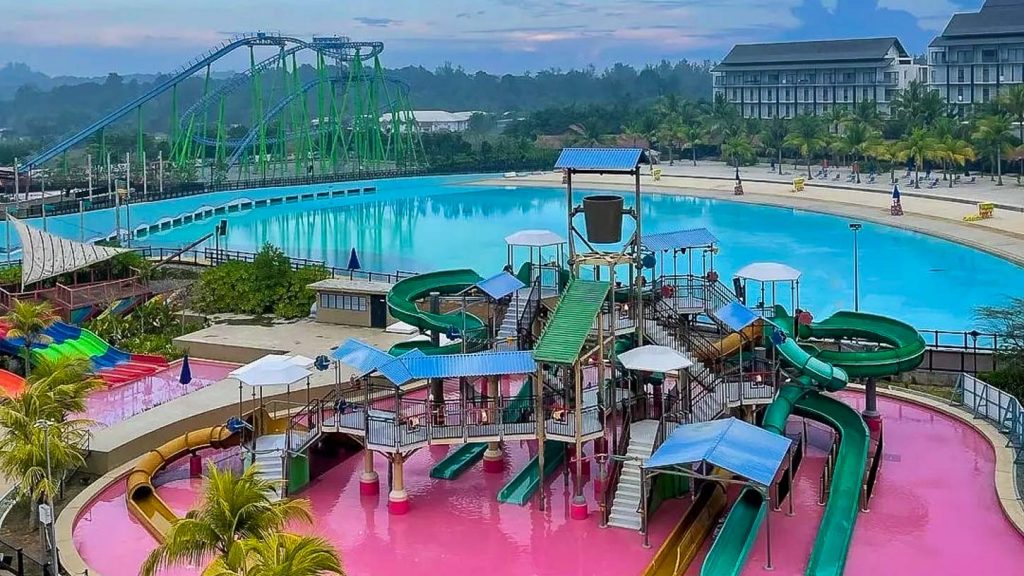 Photo credit: Adventure Waterpark Desaru Coast via Facebook
Adventure Waterpark is set against the backdrop of a traditional Malaysian fishing village and features more than 20 rides and attractions for families.
Apart from a surf simulator and a kid's play area, the water park has one of the biggest wave pools in the world and many other exciting attractions!
Cost: From RM94/pax (~S$30)
Opening hours: 10AM – 6PM (Thu – Sun), closed from Mon – Wed
Some of the highlights in this waterpark:
Zone: Shipwreck Reef — Kraken's Revenge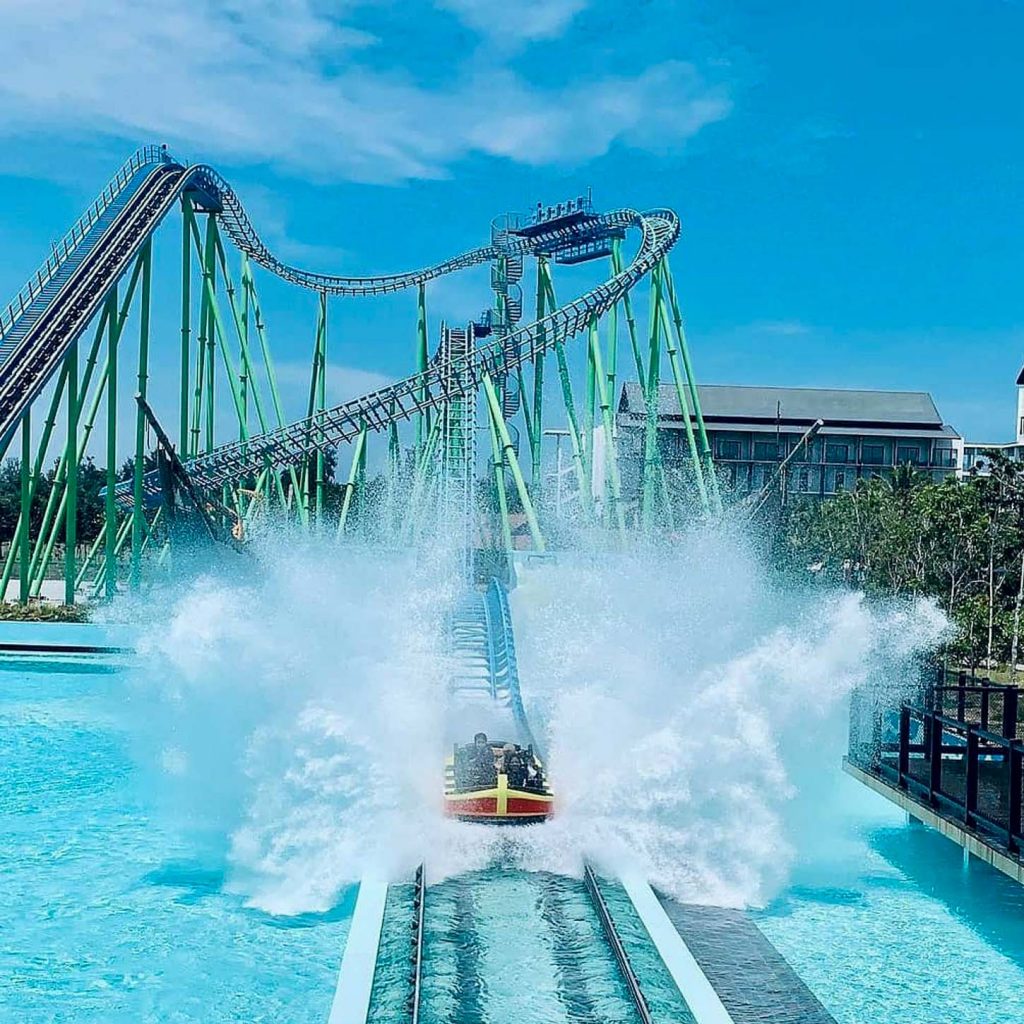 Photo credit: Adventure Waterpark Desaru Coast via Facebook
If you love roller coasters and flume rides, this ride combines both. The Kraken's Revenge takes riders up to 30m high and spins them through a full 360º loop before throwing them down a 27m-drop into the pool of water below.
Zone: Penawar Falls — Swinging Ship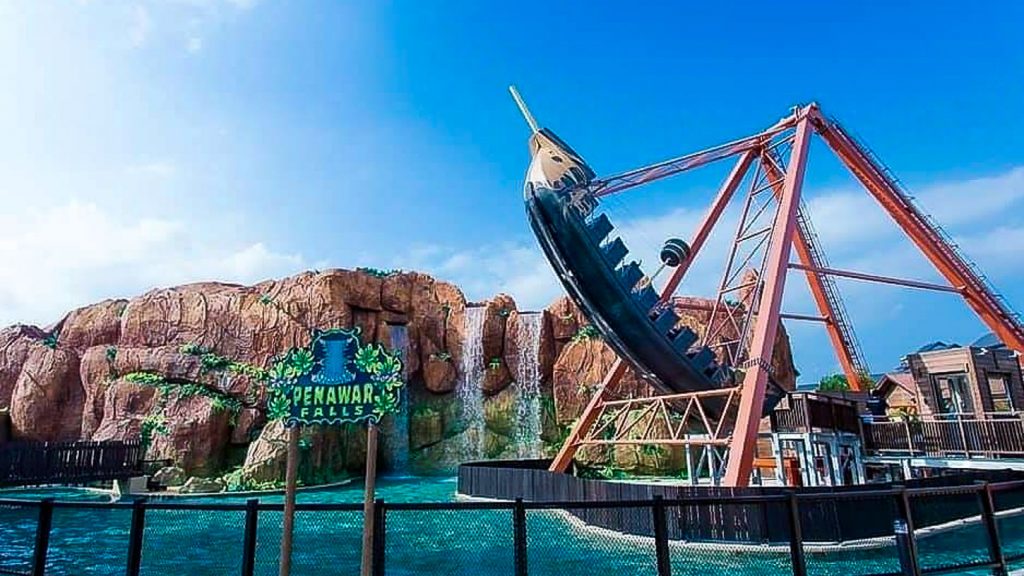 Photo credit: Adventure Waterpark Desaru Coast via Facebook
You'll either love it or hate it — the Swinging Ship swings up to 180º in both directions for the complete stomach-flipping and nausea-inducing feeling 😝
Zone: Penawar River — The Tempest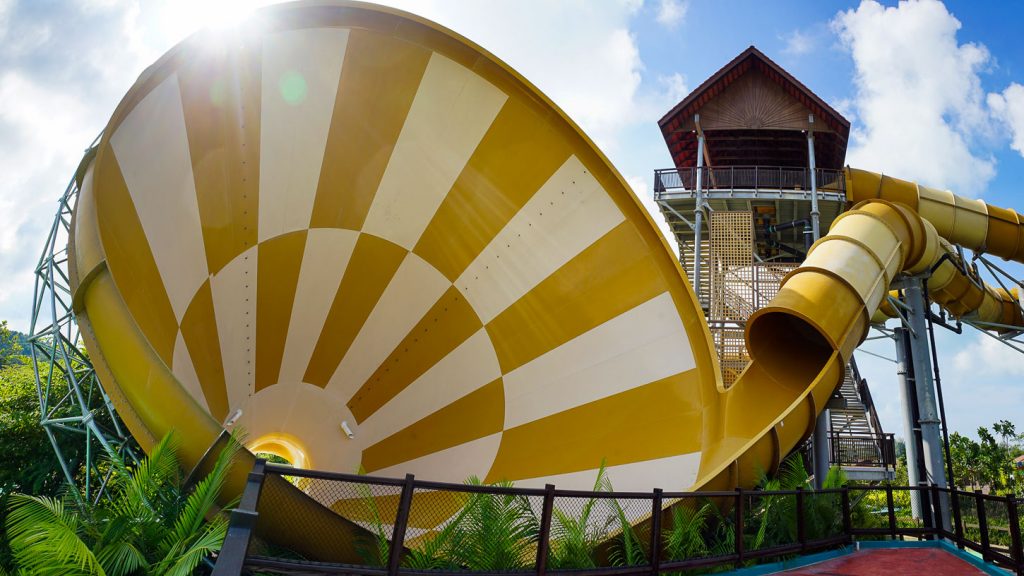 Photo credit: Adventure Waterpark Desaru Coast via Facebook
Besides a ride through two funnels, prepare for thrilling swings and zero-gravity moments through a 7m-drop and a massive vortex!
2) Splash & Surf Down at Wild Boar Bay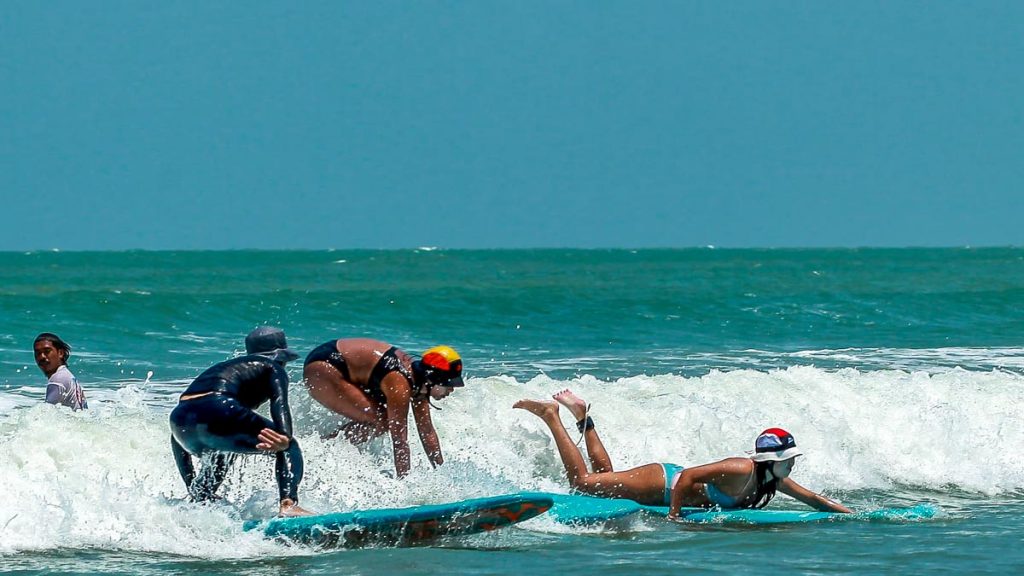 Photo credit: Desaru Surfaris via Facebook
With year-round sunny weather and large waves from October to March, Desaru is home to many surfing spots! One being Wild Boar Bay — a popular area where you'll find sandy breaks and three-foot waves.
Not only do you get to join an amazing community of surfers who are ever willing to share helpful advice, surf lessons are also available here for beginners starting out.
Cost of surfboard rental: RM60 (~S$19) for 4hrs, RM90 (~S$28) for 1 day
Cost of surfing lesson: RM90 (~S$28) for 2hrs, RM120 (~S$38) for 4hrs
Opening hours: 9AM – 6PM, depends on season
3) Hop on an ATV and Tour a Fruit Farm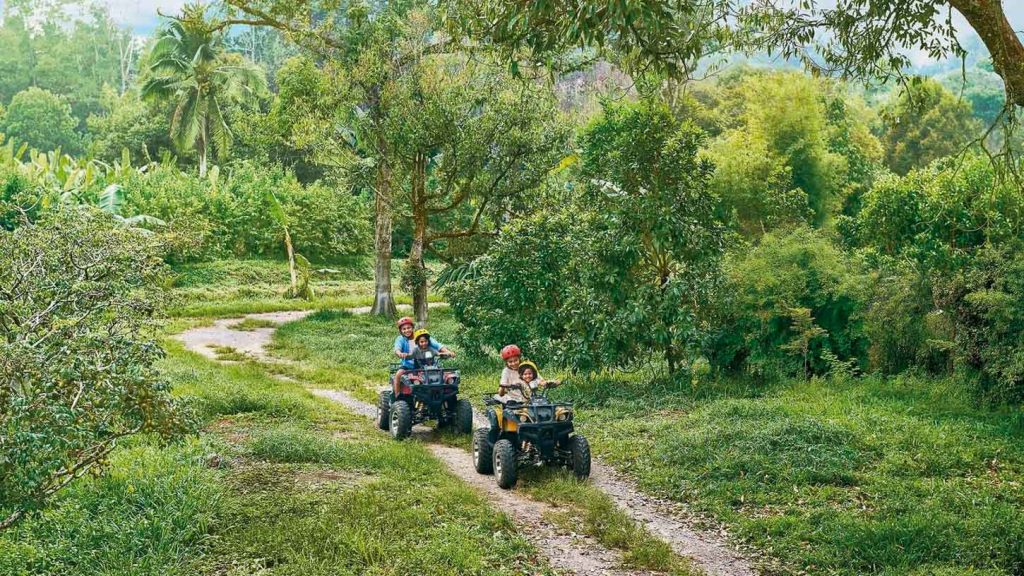 Photo credit: Desaru Coast
Head on an agricultural journey at Desaru Fruit Farm — but instead of old-school walking, you'll be riding an ATV the whole way 😉
On this guided tour, explore the vegetable and herb garden, plus sample some tropical fruits including durian, rambutans, papayas, and more en route.
Cost: From RM55/pax (~S$17)
4) Cruise Along Mangroves in an Eco Tour
Photo credit: @desarucoastmalaysia via Instagram
Hop on a half-day eco-tour cruising along the mangroves of Desaru.
Along the way, listen to traditional stories and superstitions of local fishermen as told by friendly guides, and learn about the culture there!
*Note: Tours are subject to weather conditions
Cost: RM200/pax (~S$63), min. 4 pax
How to book a tour: Email [email protected] or Whatsapp +6019 791 2217
5) Stroll Along the Desaru Coast Beach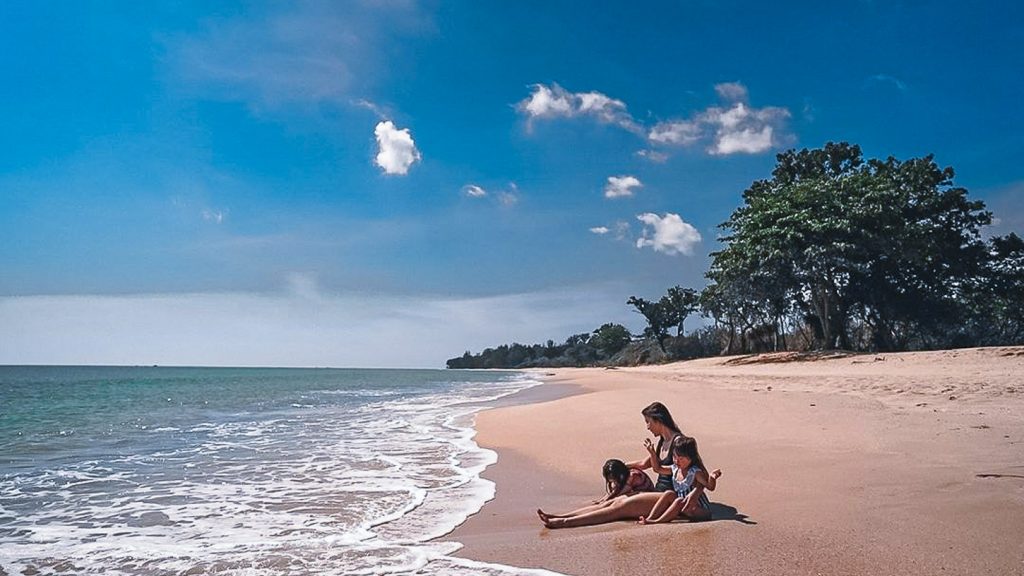 Photo credit: Desaru Coast Malaysia via Facebook
A trip to the Desaru beach resorts isn't complete without a stroll along the sandy white beaches. Learn more about the coastal environment and rock pools on this 90-minute tour, or just lay out a mat and enjoy the beach.
Cost: RM80/pax (~S$25), min. 10 pax
Opening hours: Depends on the tide schedule, closed on Mon
A Quick Weekend Getaway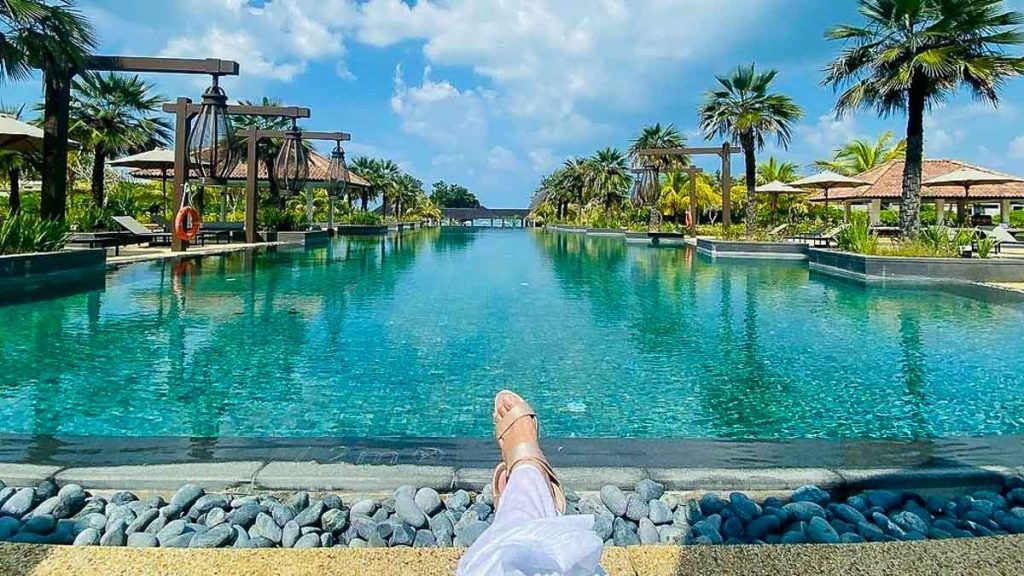 Photo credit: Desaru Coast Malaysia via Facebook
With ferry services between Singapore and Desaru launching on 7 July 2022, we can now look forward to an epic adventure beyond our shores.
This adds one more destination to our weekend getaways, on top of the Riau Islands of Bintan and Batam where ferry services have already resumed earlier this year.
Hopefully, as travel opens up, we're able to head to more places for relaxing yet action-packed weekends ahead!
Featured image: Desaru Coast Malaysia via Facebook
Where are your favourite spots for a quick weekend getaway? Share with us in the comments!
---