Stuffing myself with Portuguese egg tarts wasn't my only positive experience in Lisbon..
I'm fully vaccinated, I wore a mask most of the time — even outdoors where it wasn't compulsory. I avoided crowded places and didn't dine out much.
But I still got Covid-19.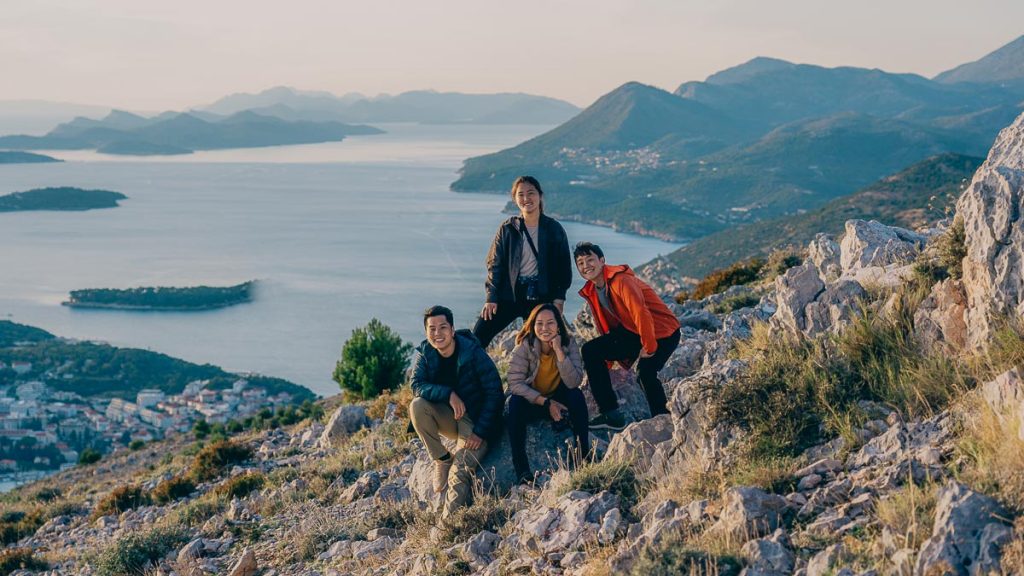 Being in Europe for the last four months as part of Airbnb's Live Anywhere program, we knew we were bound to get it sooner or later. Despite that, the greatest nightmare was figuring out the admin and logistical side of things.
If you're planning a VTL trip in 2022, here's a step-by-step guide of what to do if you do test positive for Covid-19 while overseas. Stay calm — it's not the end of the world!
1) Take an official Covid-19 test after your positive self-test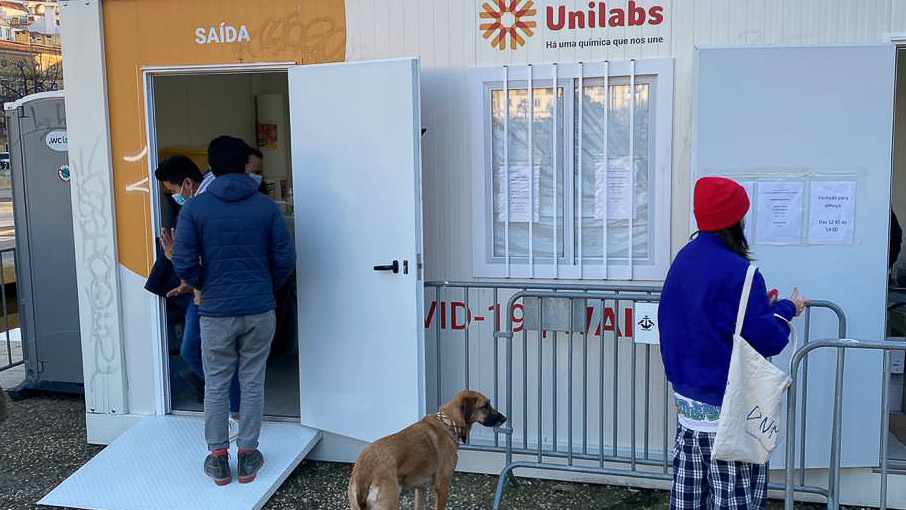 Once you get over the shock of seeing the dreaded double lines on your Covid-19 self-test, book an official test at a clinic.
Why? A self-test won't verify anything. At a clinic, you'll get a certificate proving you tested positive for Covid-19. Trust me, you'll want one. Some countries accept proof of recovery for entry, plus it'll help with insurance claims.
Also, recovered travellers returning to Singapore via VTL can use proof of recovery to replace a pre-departure test.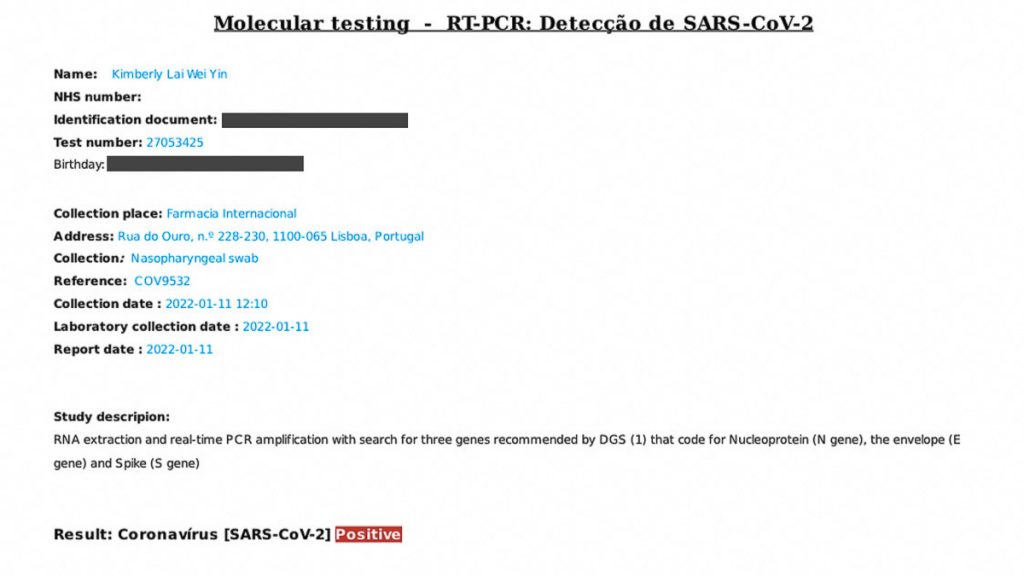 Common Covid-19 symptoms include fever, cough, tiredness, and a loss of taste or smell.
One day, I started having a dry cough and runny nose and took a self-test that same day. I even took a second one just to be sure it wasn't a false positive (spoiler: it wasn't). I then booked an official PCR test at the nearest clinic the following day.
*At the clinic, make sure to request for an English copy of your test results.
Covid-19 Testing Clinics in VTL Countries
Australia, Cambodia, Canada, Denmark, Finland, France, Germany, Indonesia, Italy, Malaysia, the Netherlands, South Korea, Sri Lanka, Spain, Sweden, Switzerland, Thailand, Turkey, the United Kingdom, the United States.
2) Isolate yourself from travel companions and inform close contacts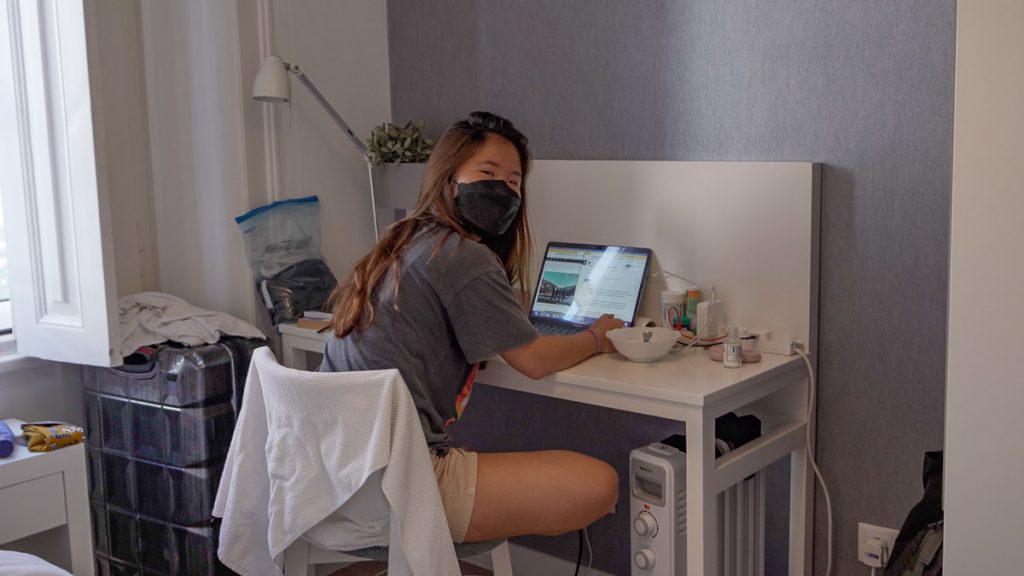 Once you test positive on a self-test kit, isolate yourself in a room. You should be allocated your own bathroom. If you need to leave the room, you and your housemates should wear masks.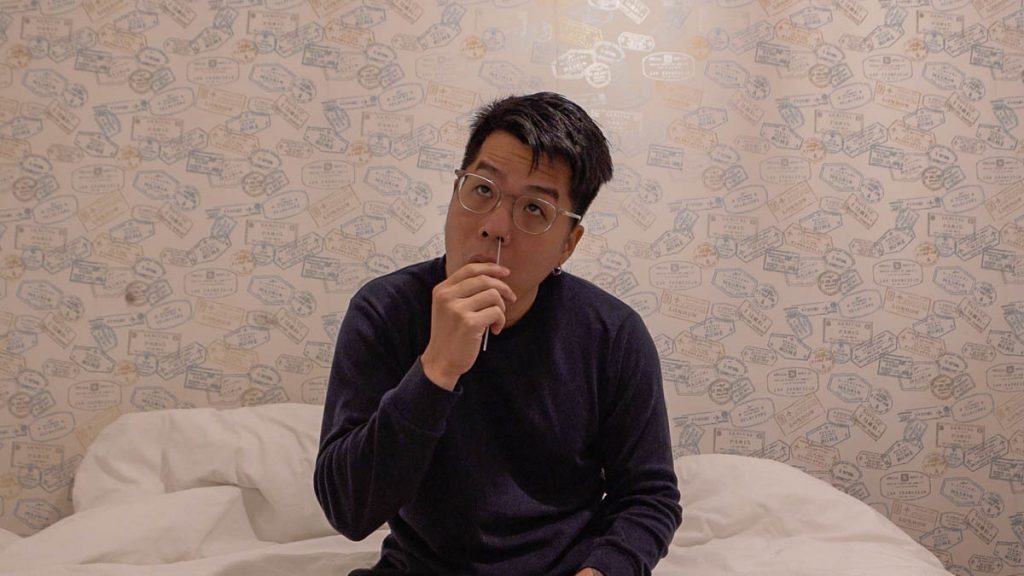 Your housemates should also take self-tests. It's possible to curb the spread, even if you've been living together for a while. Hendric tested positive a few days after me, but the others never did.
Generally, people are considered infectious from 48 hours before symptoms start. Inform your close contacts so they can self-test as well!
Each country has its own recommendations on how long to isolate at home. For Portugal, I was advised by the Covid-19 hotline to isolate for seven days before taking another test. Most people take about around a week to recover — my runny nose stopped after two days and I tested negative on day eight and nine.
3) Check if you're required to report your Covid-19 case to the local health authorities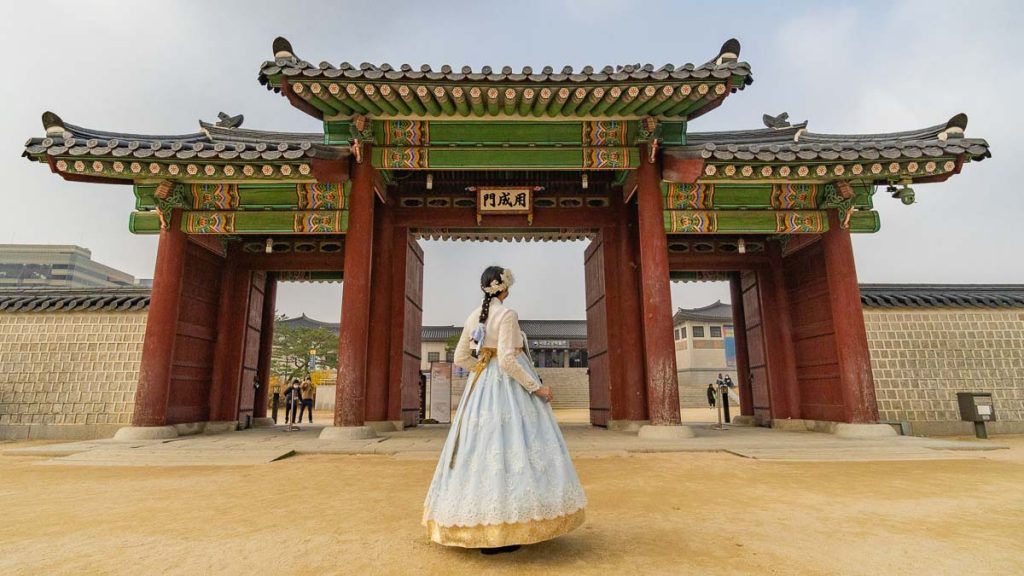 Some countries require you to report your positive test. Check your local health authority website for more information!
While most experience mild symptoms, some cases are more severe — with symptoms like shortness of breath. If you feel particularly unwell, seek advice from the local health authority.
Local Health Authorities in VTL Countries
Australia, Cambodia, Canada, Denmark, Finland, France, Germany, Indonesia, Italy, Malaysia, the Netherlands, South Korea, Sri Lanka, Spain, Sweden, Switzerland, Thailand, Turkey, the United Kingdom, the United States
4) Find out what your travel insurance covers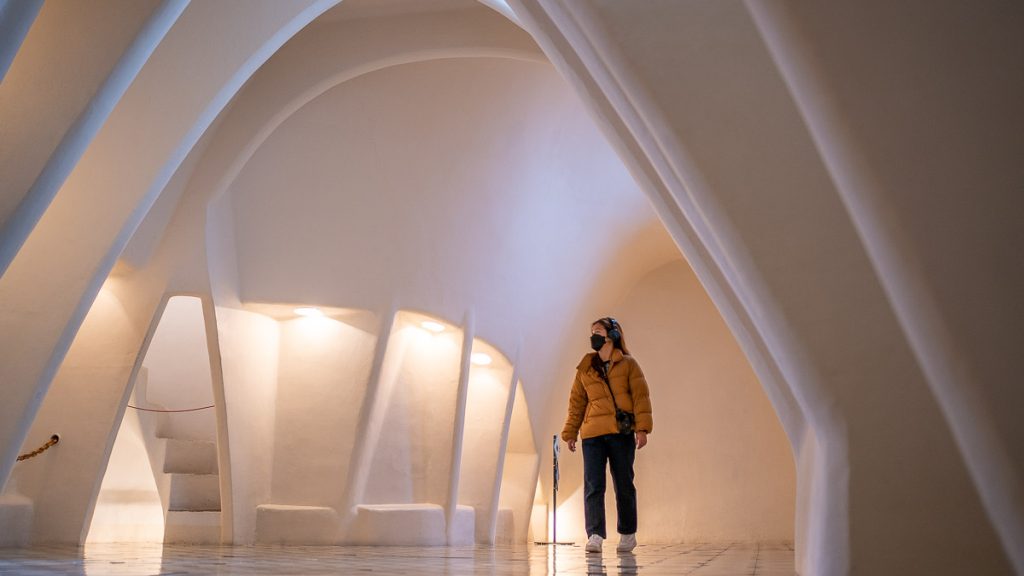 Now that you're isolating and have reported your case, check your travel insurance. Please purchase insurance — travelling without insurance is like renting a car without seatbelts.
We purchased an Explorer Plan from World Nomads which covers Covid-19 travel costs like non-refundable flights or accommodation. Have all your documents in order to make the claims process easier — positive Covid-19 certificate, flight and accommodation booking details.
5) Reschedule your flights and extend your accommodation if needed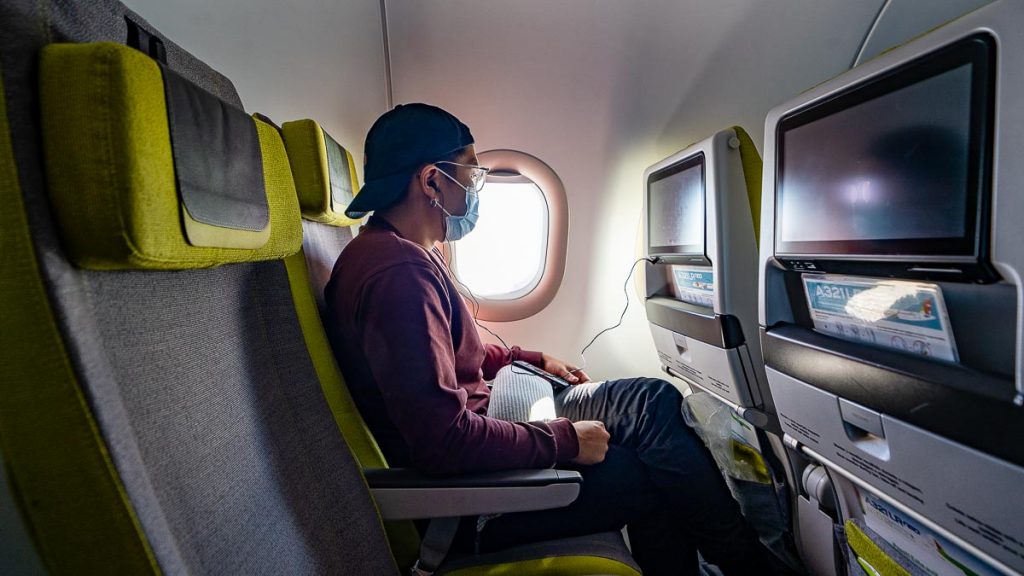 Unfortunately, I tested positive for Covid-19 on our last week in Lisbon. We were due to fly out in just a few days but ended up pushing our flights back by nine days.
Thankfully, our airline TAP Air Portugal allowed us to reschedule at no additional cost. As for accommodation, we contacted our Airbnb host to extend our stay as it's not advised to move around while positive.
Prepare for Your Next VTL Trip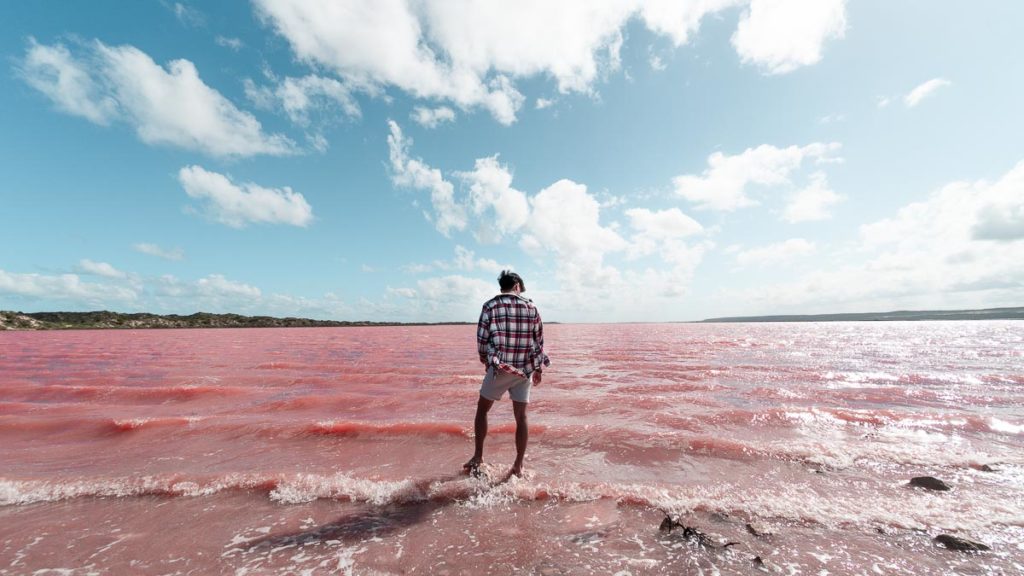 For young and vaccinated travellers, thankfully, you won't suffer from sickness as much as you would from boredom during quarantine. The real pain of getting Covid-19 overseas is having to rearrange your travel plans.
Despite that, it's not the end of the world if you test positive for Covid-19 overseas. We just have to accept that there's a risk of getting it overseas in this new era of travel!
Still, do take the necessary precautions to avoid disruptions to your trip. Purchase travel insurance that covers Covid-19, and pack masks, ART kits and hand sanitiser.
Have questions about travelling via VTLs? Join our telegram group to ask our team as well as other travellers about their travel experiences!
Other useful VTL guides and itineraries:
– Singapore VTL Guide — Everything You Need to Know About Travelling with the Vaccinated Travel Lanes
– 7 States in Australia Open to Singaporeans via VTL — Everything You Need to Know
– 8D Singapore-South Korea VTL Itinerary Under S$2.9k incl. Covid Expenses
Have you or your friends tested positive for Covid-19 while overseas? Tell us about it in the comments!
---