Can't say you've visited until you've experienced these 21 exciting things to do in Taipei.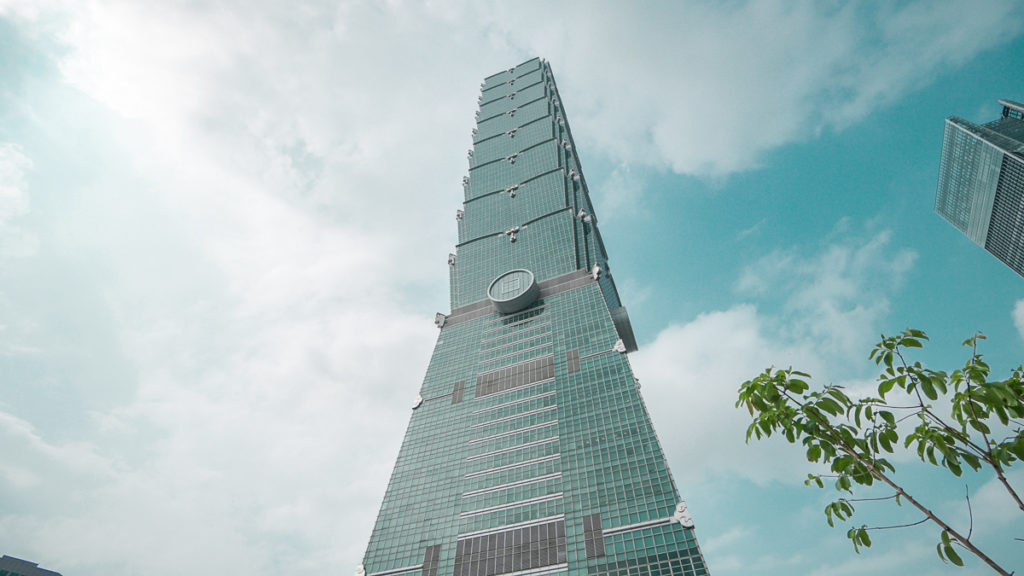 I've always pegged Taipei as the go-to destination for bubble tea obsessed teenage girls. But hey! Turns out, Taipei has so much more to offer.
From the iconic Taipei 101 and breathtaking views at the Yehliu Geopark to partying hotspots at Ximending, the capital of Taiwan has a little bit of everything. It's even perfect if you just want to kick back and wind down, with relaxing sites like the Beitou Hot Springs or artsy places like Huashan Creative Park — Taipei really has it all!
This list contains 21 exciting things to do in Taipei whether it's your first or 10th time to this charming city. 😉
P/S. The best way to get around Taipei for first-timers is with the Taipei Fun Pass, which offers free unlimited public transport and entrance fees to some attractions — but more on that later!
Breathtaking Must-Sees in Taipei
1) Enjoy the beautiful skyline at Taipei 101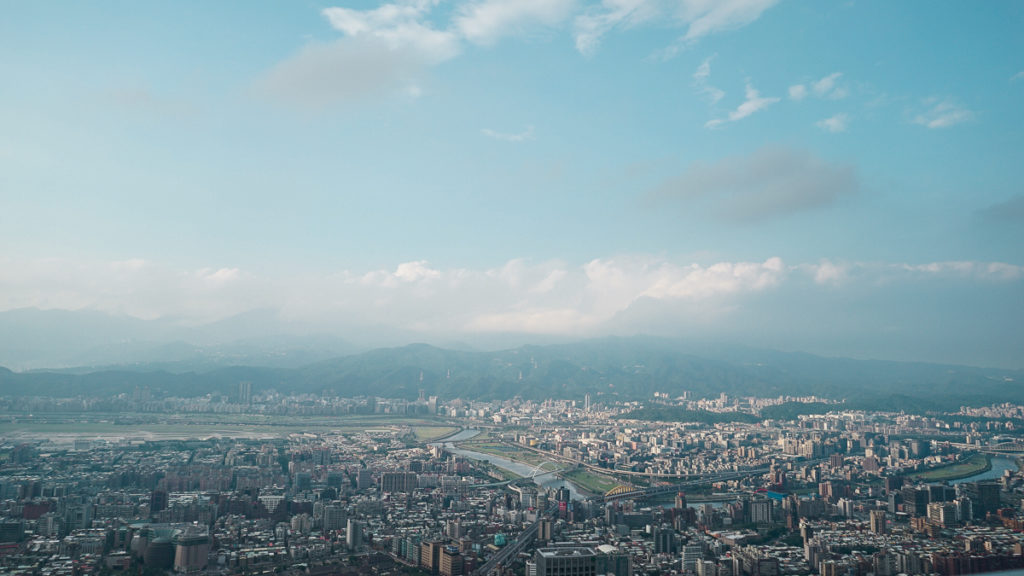 You can't travel to Taipei and not visit the most iconic attraction. Standing at 508m high, Taipei 101 was the world's tallest building from 2004–2010 (since overtaken by the Burj Khalifa) and boasts an unbelievably scenic view, especially at night!
It's not just one of those observation decks though — it's also a high-end shopping mall, and you can also witness the building's wind damper that stabilises it during strong winds or earthquakes.
Entrance Fee: NT$600 (Free with Taipei Fun Pass)
Opening Hours: 11AM – 9PM (Mon – Fri), 10AM – 9PM (Sat – Sun); last admission at 8:30PM
How to get there: Take the MRT to Taipei 101 Station. Observation decks are on the 88th and 89th floors, with an outdoor deck on the 91st floor opened on some occasions, weather permitting.
2) Marvel at the natural wonders of Yehliu Geopark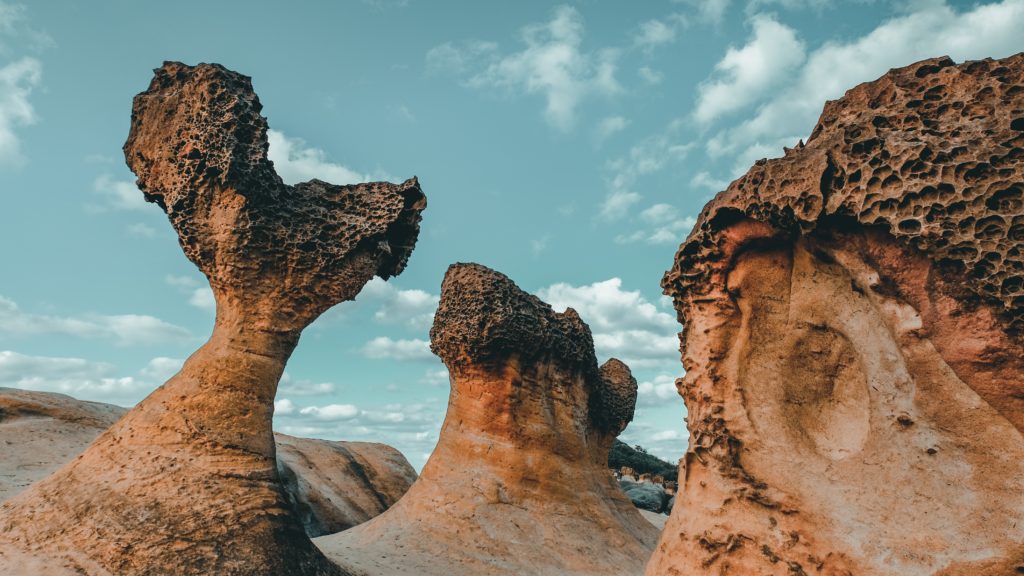 Photo credit: Maryjoy Caballero via Unsplash
The park is known for its unique rock formations that jut out the land's surface, looking like it's straight out of a sci-fi movie. If I had to imagine what Pluto or Uranus looked like, this would be it!
The most iconic structure at Yehliu Geopark is the Queen's head that's supposedly named after its likeness to ancient Egyptian Queen Nefertiti. Unfortunately the neck of the Queen's head is showing signs of erosion, and the head may fall off by 2020 or even sooner ☹️. So if you're planning to go here, go soon!
Entrance Fee: NT$80 (Free with Taipei Fun Pass)
Opening Hours: 8AM – 5PM
How To Get There: Take the MRT to Tamsui Station, and then take shuttle bus 862 to Crown Northern Coastline.
3) Get lost in Jiufen Town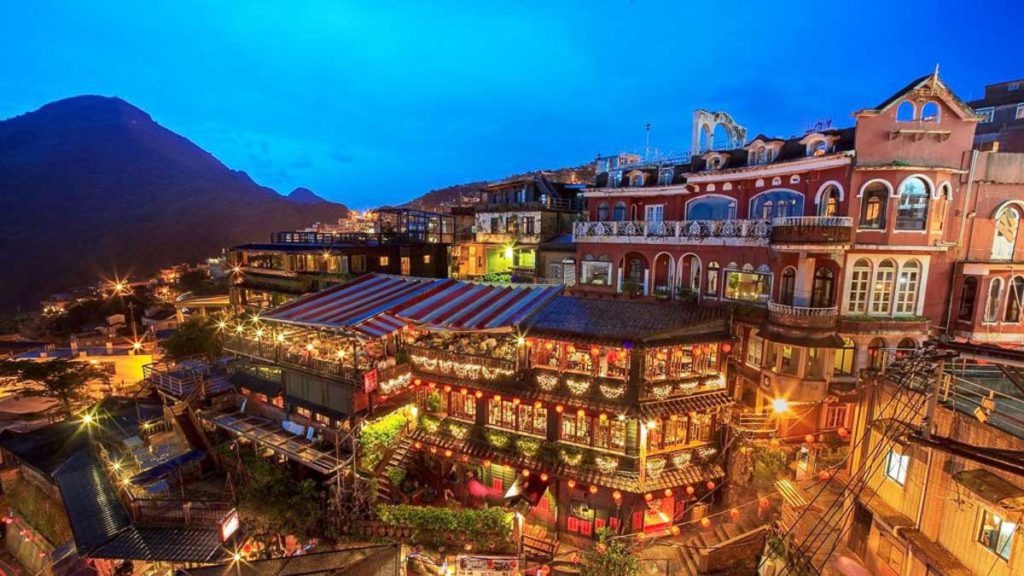 Take a trip back to ancient Taiwan at the Jiufen Old Street. Its cobblestone pathways, historical architecture and pretty lights alone make the trip out well worth the travel.
But most people really come here for the street food — from classic Taiwanese sausages to chewy taro balls!
For a more detailed list of must-eats in Jiufen, check out our Shifen & Jiufen guide!
How to get there: Take Bus 965 from Banqiao Station and drop off at either Jiufen or Jinguashi.
4) Hike up the Elephant Mountain to catch the sunset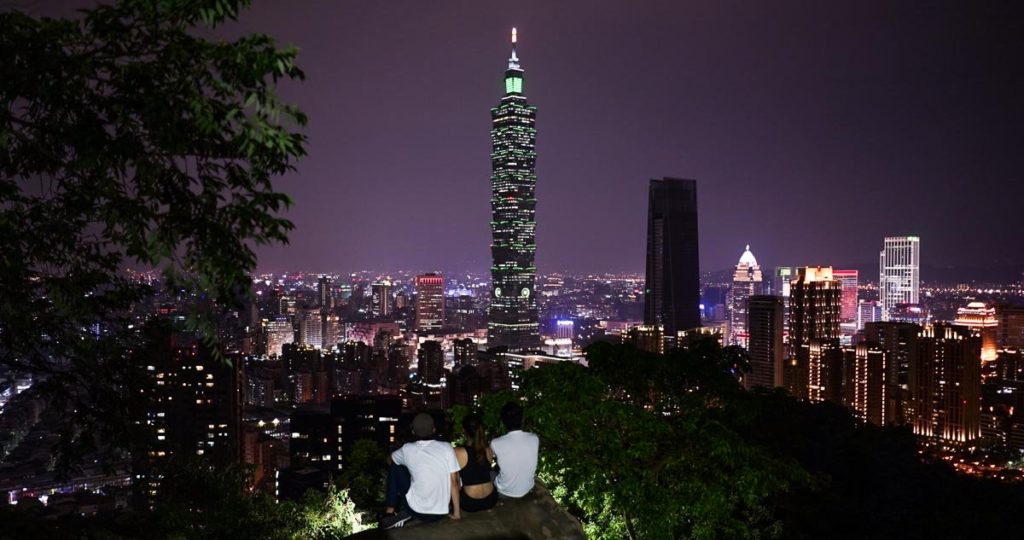 Hands down, this is the best vantage point to catch the sunset (and get a shot of Taipei's skyline with Taipei 101 actually in it).
The hike up Elephant Mountain is relatively easy (the physical activity is well worth it!) — a 20-minute walk up will get you there. Make sure you reach the peak a little before sunset so you get to see the buildings gradually light up!
How to get there: Take the MRT to Xiangshan Station and walk out via Exit 2. Then, follow the signs to the start of the trail.
5) Ride a gondola up Maokong Mountain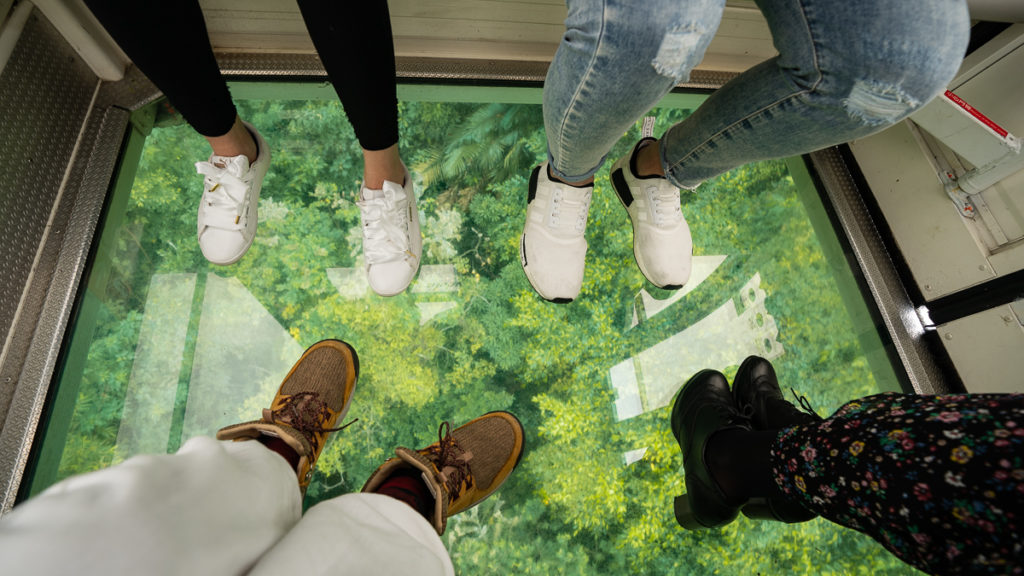 Another way to experience the city skyline is by taking this 25-minute gondola ride up Maokong Mountain, where a quaint village famous for locally brewed tea is at. It's the perfect respite from the bustle of the city for some peace and quiet!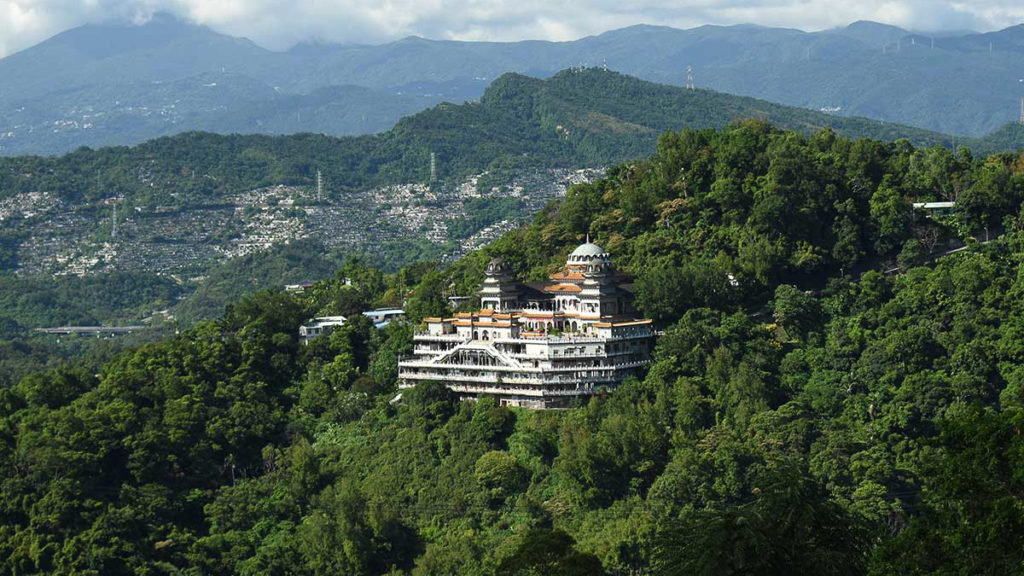 Photo credit: Where Food Takes Us
To experience the glass-bottomed carriage, get onto the "Eyes of the Maokong" gondola.
Cost: NT$120 one way (Two free one way tickets with Taipei Fun Pass)
Opening Hours: Generally 8:30AM – 9PM, closes 10PM on Saturdays. Check weather conditions on the official website before going.
How to get there: Take the MRT to Taipei Zoo Station. Then, follow the signs leading to the gondola (the gondola makes three stops to get to Maokong).
6) Hop on Miramar Park's ferris wheel for sick views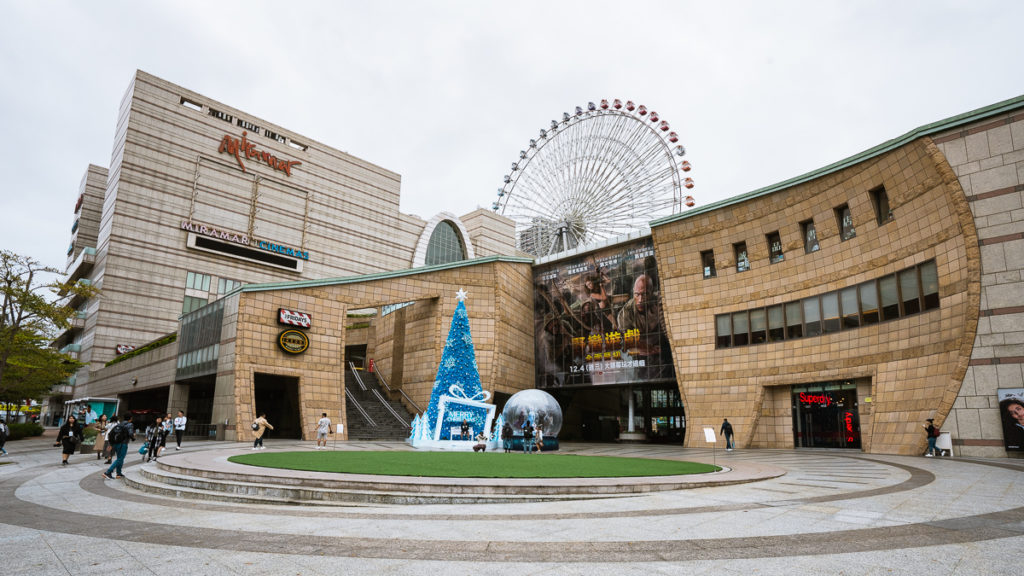 If you'd like to soak in the city skyline in a more intimate setting (couples, we're talking to you!), Miramar Park's ferris wheel does the trick! The 95m-high wheel goes around for 17 minutes — enough for a romantic private proposal against the sunset, perhaps?
Entrance Fee: NT$150, NT$200 on weekends (Free with Taipei Fun Pass)
Opening Hours: 11AM – 11PM, closes 12AM on Fridays and Saturdays.
How to get there: Take the MRT to Jianna RD station and leave from exit 3.
Exciting Things to Do in Taipei
7) Go on a satisfying food crawl at Shilin Night Market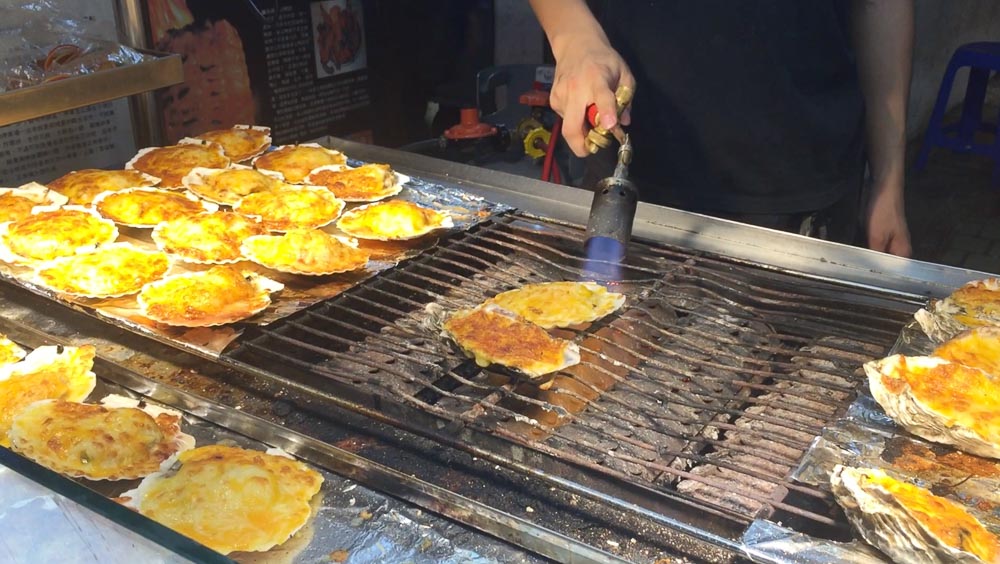 Passion Fruit Cheese Oyster
There are way too many night markets to keep track in Taipei (Taipei is, after all, synonymous with street food), but if there is one you have to visit, it's the Shilin Night Market boasting over 500 street food vendors. So time to put on your big boy/girl pants because you'll need to make room!
Besides the passion fruit cheese oysters (pictured above), I personally enjoyed the princess cheese potato (mashed potato generously topped with nacho cheese, corn and bacon) and coffin bread as well (grilled buttered toast stuffed with savoury fillings). Just go crazy and try everything!
Opening Hours: 5PM – 12AM
How to get there: Take the MRT to Jiantan Station and walk 100m from Exit 1.
Read also: 11 Food to Eat in Shilin Night Market, Taiwan
8) Explore Yangmingshan National Park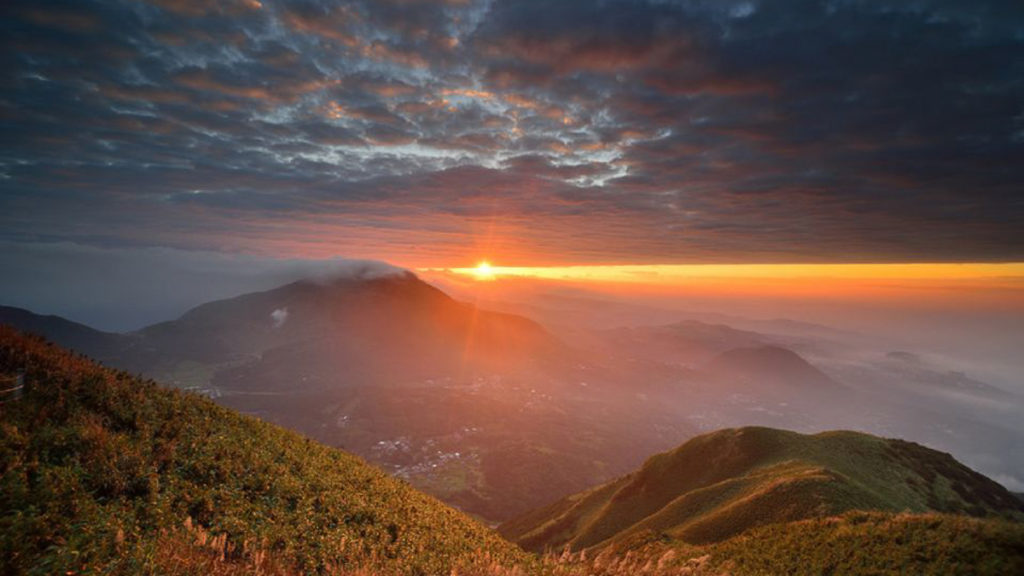 Photo credit: Get Your Guide
Another piece of evidence that Taipei is both a city destination and nature getaway at the same time. Yangmingshan is the only park in Taipei, and arguably the most popular one in Taiwan due to its hot springs and sulphur crystals!
Go hiking at Xiaoyoukeng to get to the park's highest peak, and dip your feet into the hot springs at Lengshuikeng afterwards. You'll want to make it to Qingtiangang by sunset though, for the best view!
Entrance Fee: Free
Opening Hours: 9AM – 4:30PM, closed on last Monday of every month
How to get there: Take bus 260 from Taipei Main Station or the Red 30 or 208 from Jiantan MRT Station and will drop you directly to Yangmingshan National Park bus station. From there follow to signs to the park.
9) Make new furry friends at the Taipei Zoo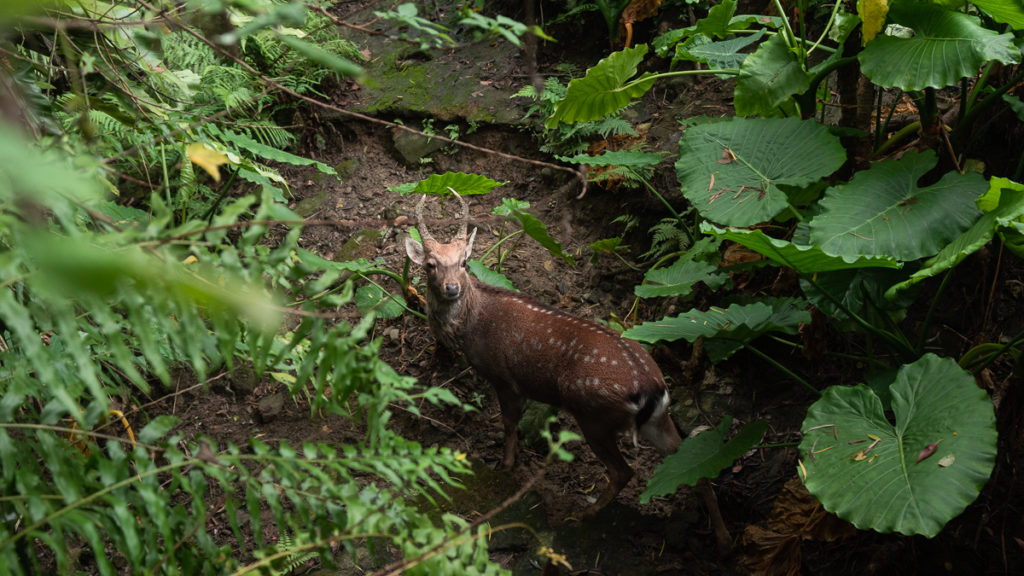 People won't normally think about visiting Taipei Zoo, but as one of Asia's largest zoos it's worth a visit if you have extra time to spare with 14 exhibition areas housing pandas, koalas and penguins (and rare species like the Sika Deer and Swinhoe's Pheasant). It'll be a hit with couples/families with young kids!
Entrance Fee: NT$60 (Free with Taipei Fun Pass)
Opening Hours: 9AM – 5PM, last entry at 4PM. Animal exhibits close at 4:30PM.
How to get there: Take the MRT to Taipei Zoo and walk out from Exit 1.
10) Party it up at Ximending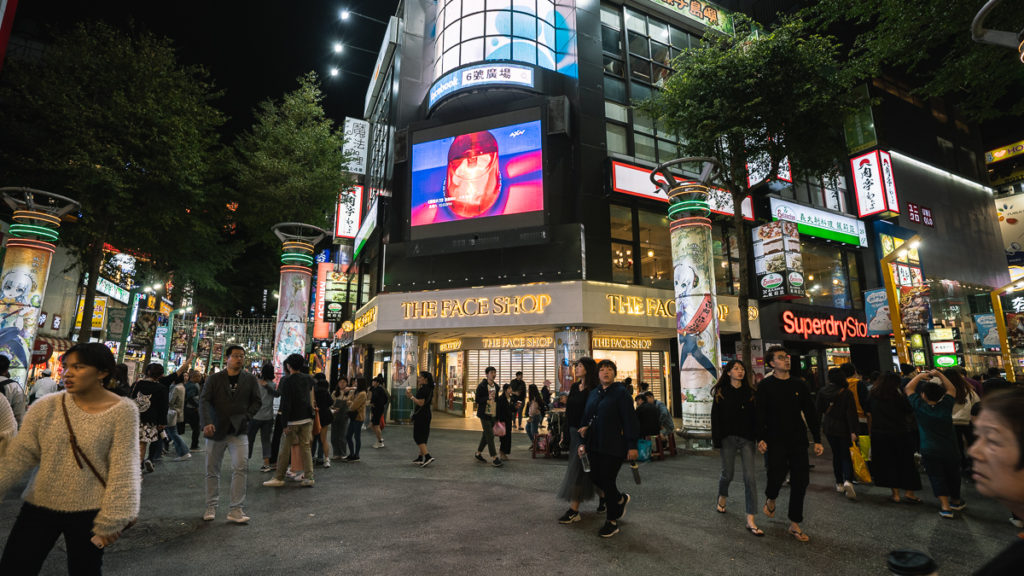 One of the best things about visiting a city is that it never sleeps, and therefore neither should you! Ximending is where locals party with bars and clubs that run till the wee hours of the morning.
If you're not a hardcore clubber like me and prefer chilling with a few beers, I recommend heading to Driftwood, that's owned by Taihu Brewing. It serves great local Taiwanese beer that went down my throat smoother than water (drinks from NT$200).
Driftwood
Opening Hours: 5PM – 11:30PM
Address: No. 46 Kunming Street, Wanhua Dist., Taipei
11) Shop till you drop at the Di Hua District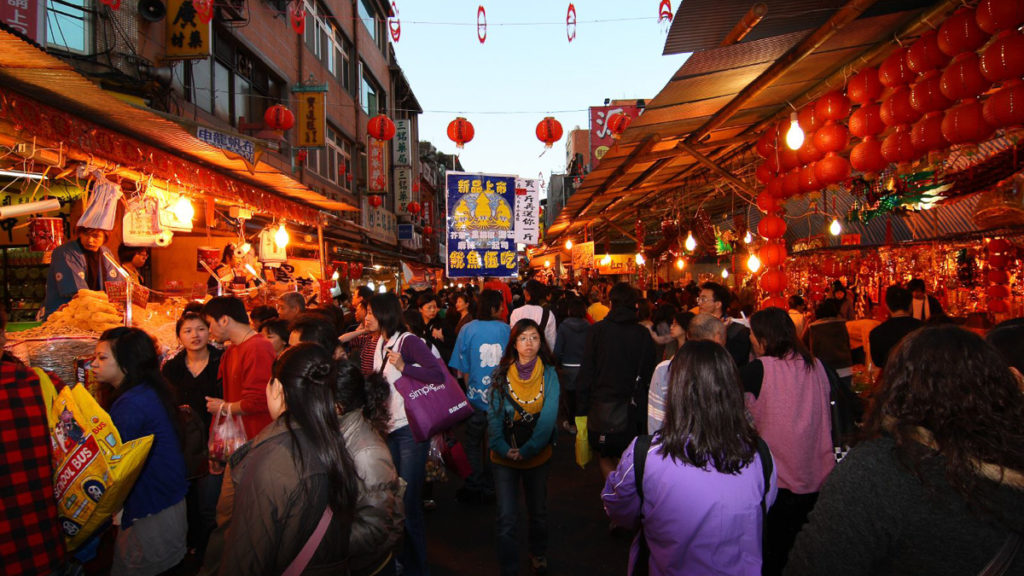 Photo credit: calinite17 via Flickr
The Di Hua district is a fusion of modernity and tradition. Row after row of rustic brick buildings and narrow lanes, you'll find many small boutique shops selling clothes, handmade soaps, delicious food, bags, souvenirs, and more! The charming, unassuming streets managed to rob quite a bit of my cash but I was happy with my buys.
The Taipei Fun Pass lets you score some deals around the area, like 10% off your bill from dining at Muhills Restaurant and complimentary cake at Lee Cake.

Opening Hours: 10AM – 10:30PM
How to get there: Take the MRT to Beimen Station. Then, take Exit 3 and walk down Tacheng Street until you reach Dihua Road about 1km away.
12) Get your fortune told by birds at Longshan Temple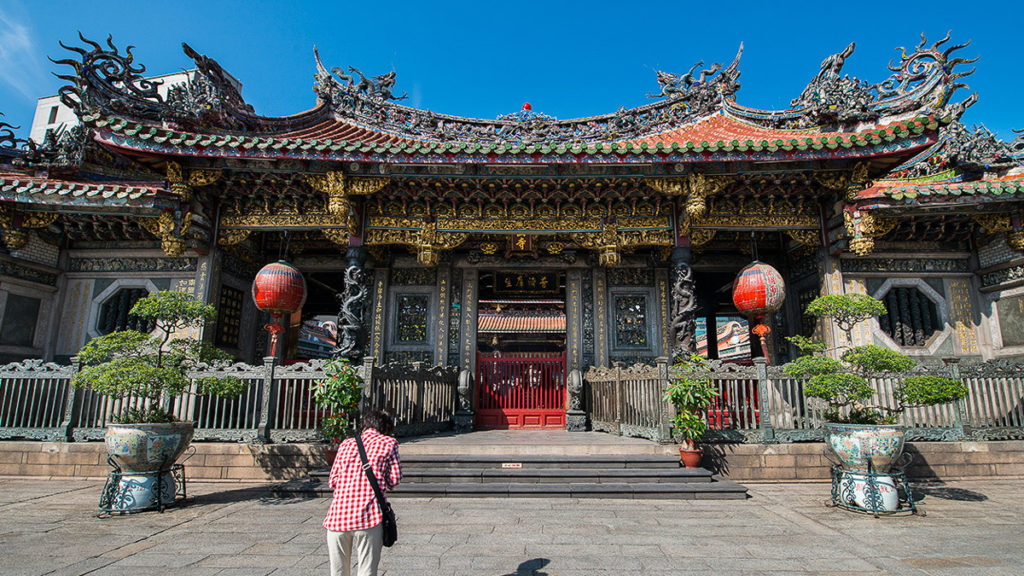 Photo credit: Taiwan Tourism Bureau
Longshan Temple holds a special spot in the hearts of the Taiwanese. It's almost 300 years old and managed to survive the infamous destructive raid during World War II where 3,800 bombs were dropped onto the city.
The architecture of the building is marvellous, and the entire place is filled with so much culture and history. I spent a few hours wandering around the temple getting lost in the serenity of it all. And If you're in the mood for a whacky adventure, there's a booth at the Longshan Temple Underground Bazaar that offers fortune telling services by birds (From NT$1,000).
Longshan Temple
Entrance Fee: Free
Opening Hours: 6AM – 10PM
How to get there: Take the blue line of the metro to Longshan Temple Station.
Relaxing Things to Do in Taipei
13) Visit Taipei's own Niagara Falls — Shifen Waterfall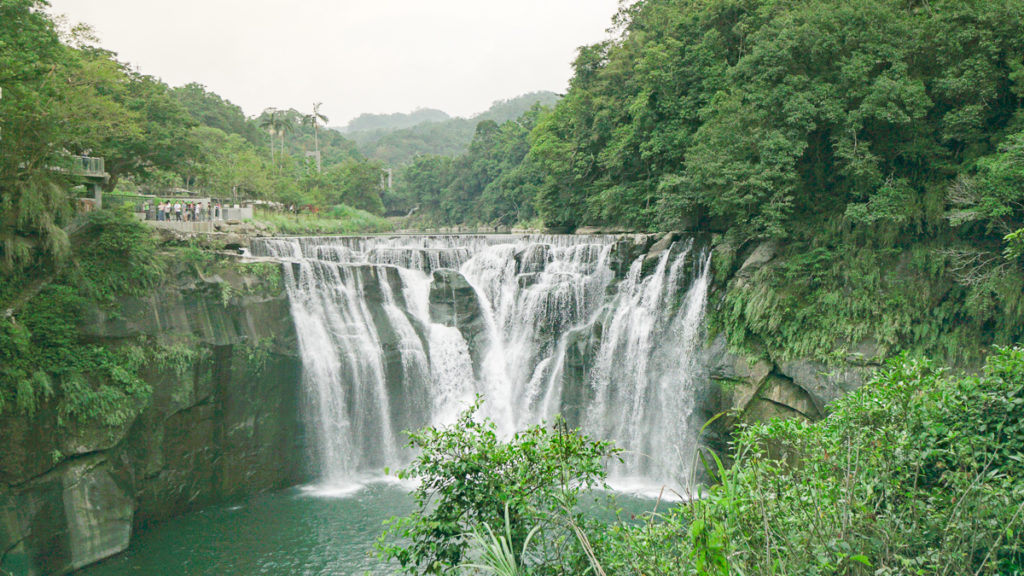 At first glance, Taipei appears to be a concrete jungle with its skyscrapers and many shopping malls, but look deeper and you'll find a ton of hidden gems. One of them is the 40m-tall Shifen Waterfall that's been dubbed the Little Niagara of Taiwan!
How to get there: From Taipei Main Station, take a northbound train (except Keelung-bound trains) and alight at Ruifang Station. Then, transfer to the Pingxi Line and alight at Shifen Station. From the station it is a 20 minute walk, there are English signs along the way for you to follow!
14) Take a dip in Taipei's Beitou Hot Springs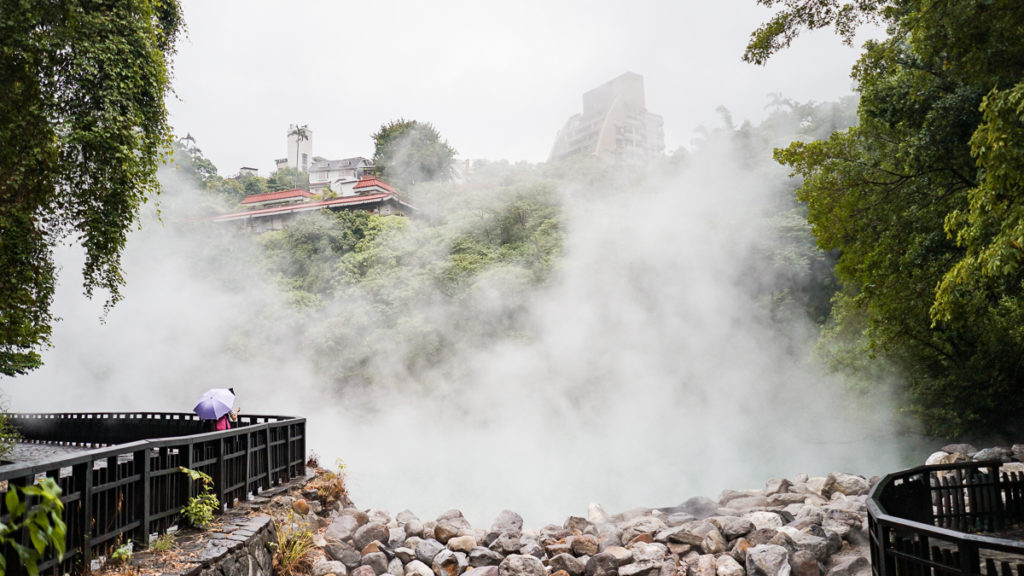 Just a stone's throw away from Taipei city centre, the Beitou district has an entire day's worth of attractions to offer. The two main highlights are the Millenium Hot Springs and Thermal Valley!
The former is a public bath (four of them, to be exact) while the latter, also known as Hell Valley, is basically a turquoise-coloured pool in a crater that stays boiling hot. Beyond just being absolutely beautiful to look at and walk through, the water has the radioactive element radium, that's said to boast healing properties.
*Pro-tip: Towels are not provided so bring your own!
Entrance Fee: NT$40 (Millennium Hot Springs), Free (Thermal Valley)
Opening Hours: 5:30AM – 7:30AM, 8AM – 10AM, 10:30AM – 1PM, 1:30PM – 4PM, 4:30PM – 7PM, 7:30PM – 10PM
How to get there: Take the MRT Tamsui-Xinyi Line to Beitou Station and transfer to the Xinbeitou Line, and alight at Xinbeitou Station. Upon exiting station, Xinbeitou Station. walk straight on either side of the park to find the hot springs.
15) Explore the secluded Heping Island-Park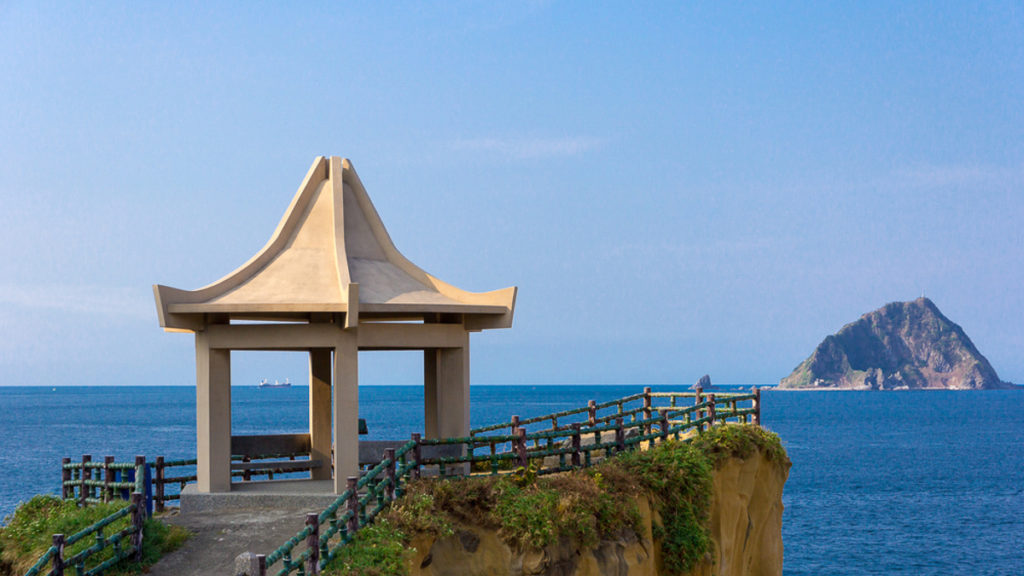 Photo credit: Taiwan Tourism Bureau
The Heping Island Park looks out over the undulating rocks and sandy slopes that eventually stretch out into the Pacific Ocean. It's the perfect place to stroll along the shore, or even settle down for a nice picnic and relaxing swim!
Entrance Fee: NT$80 (Free with Taipei Fun Pass)
Opening Hours: 8AM – 6PM (May – Oct), 8AM – 5PM (Nov – Apr)
How to get there: Take the MRT to Tamsui Station on the red line. Then, take the Coastal Keelung Shuttle Bus (T99) to Peace Island-Park.
Explore the Artistic Side of Taipei
16) Soak in the culture of Taiwan at the National Palace Museum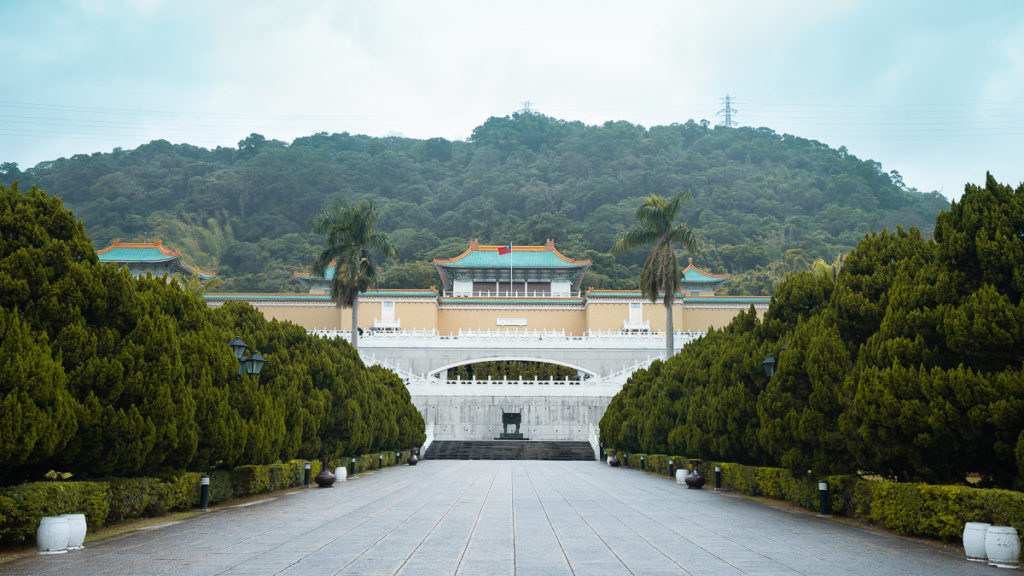 The National Palace Museum is home to 690,000 pieces of ancient Chinese art spanning across 8,000 years worth of history, and arguably hosts the world's largest and finest collection of Chinese art!
Look out for the famous Jadeite Cabbage, a piece of jade carved into the shape of a Chinese cabbage and the Mao Gong Ding, a cauldron with the longest inscription on any ancient Chinese bronze.
Entrance Fee: NT$350 (Free with Taipei Fun Pass)
Opening Hours: 8:30AM – 6:30PM (Sun – Thu), closes 9PM on Fridays and Saturdays.
How to get there: Take the MRT to Shilin Station, then walk out from Exit 1 to take Bus 30.
17) Feel like a giant at the Miniature Museum of Taiwan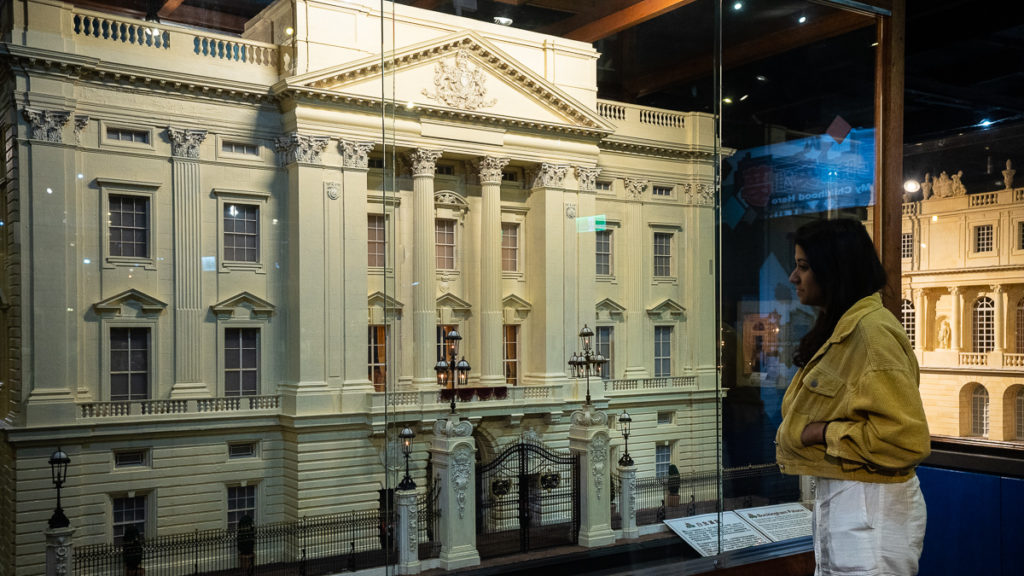 The Miniature Museum, also known as the museum of dreams, is the first museum in Asia to collect miniatures. Famous places like the Buckingham Palace and Rose Mansion are exquisitely replicated here, and even the smallest functioning television in the world!
Entrance Fee: NT$200 (Free with Taipei Fun Pass)
Opening Hours: 10AM – 6PM, closed on Mondays
How to get there: Take the MRT to Songjiang Nanjing Station, and take Exit 4.
18) Take quirky photos at Huashan 1914 Creative Park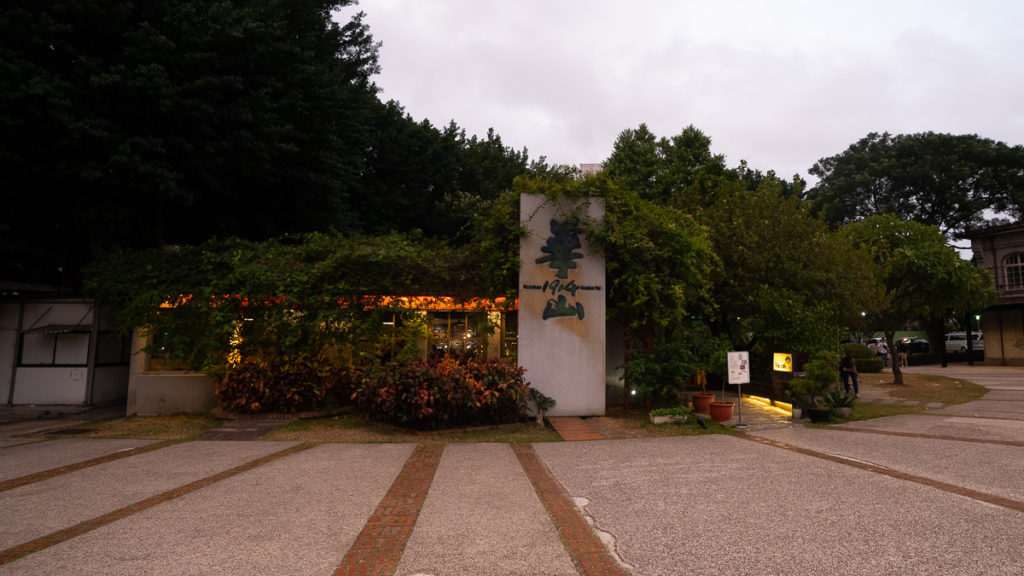 Rows upon rows of dystopian-looking buildings have been repurposed to become an artsy space at the Huashan 1914 Creative Park, and is now filled with cute cafes, boutique shops, local bookstores, galleries and even art exhibitions.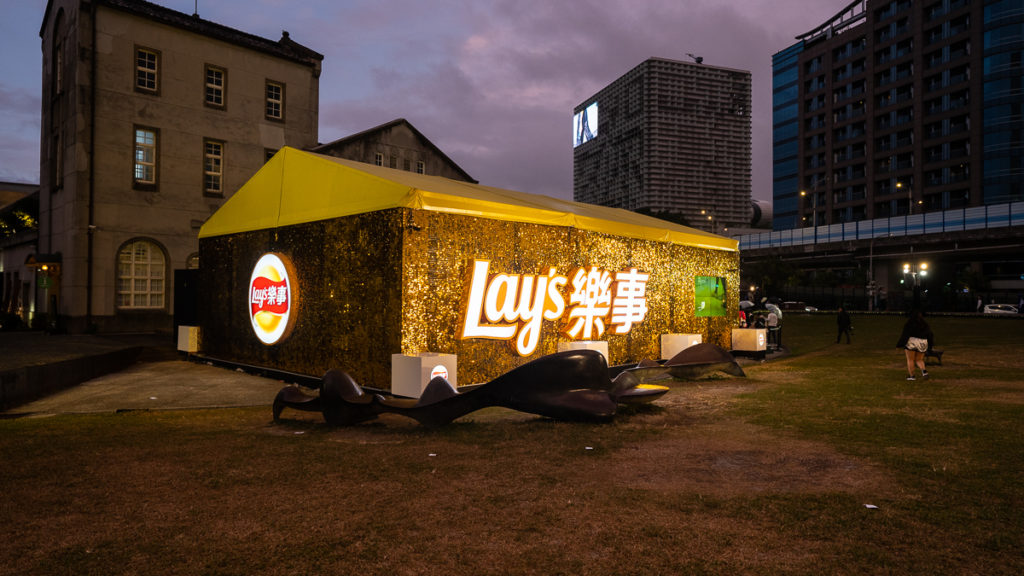 The quaint district felt almost magical, a drastic change from the fast-paced city life of Taipei, with few people strolling the streets and quirky exhibits scattered all over. When we visited, there was even a Lay's exhibition (pictured above)!
Entrance Fee: Free
Opening Hours: 9:30AM – 9PM, closes 10PM on Fridays and Saturdays.
How to get there: Take the MRT to Zhong Xiao Xing Sheng Station. Take Exit 1, then walk straight. When you see an underpass and a giant red diamond, cross the street.
19) Visit world renowned artist Juming's work at the Juming Museum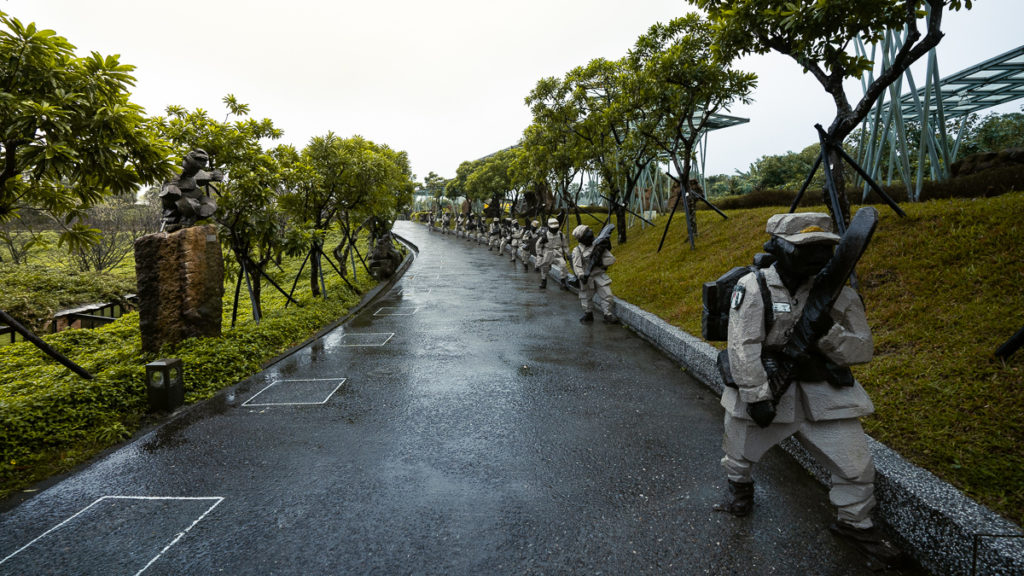 Juming is a world renowned local artist in Taiwan whose main medium of expression is through sculpting. A lot of his work is a reflection of what he had seen growing up, either inspired by his interaction with the war or just the culture around him. As you walk into the exhibition space, you'll see an interesting row of sculpted soldiers from the Civil War marching towards the entrance.
I really enjoyed this museum because the art was very accessible, and that I at least learnt something about Taiwan as I left.
Entrance Fee: NT$350 (Free with Taipei Fun Pass)
Opening Hours: 10AM – 6PM (May – Oct), 10AM – 5PM (Nov – Apr)
How to get there: Take the MRT to Tamsui Station, and then take shuttle bus 862 to Crown Northern Coastline.
20) Take Instagram-worthy photos at Graffiti Lane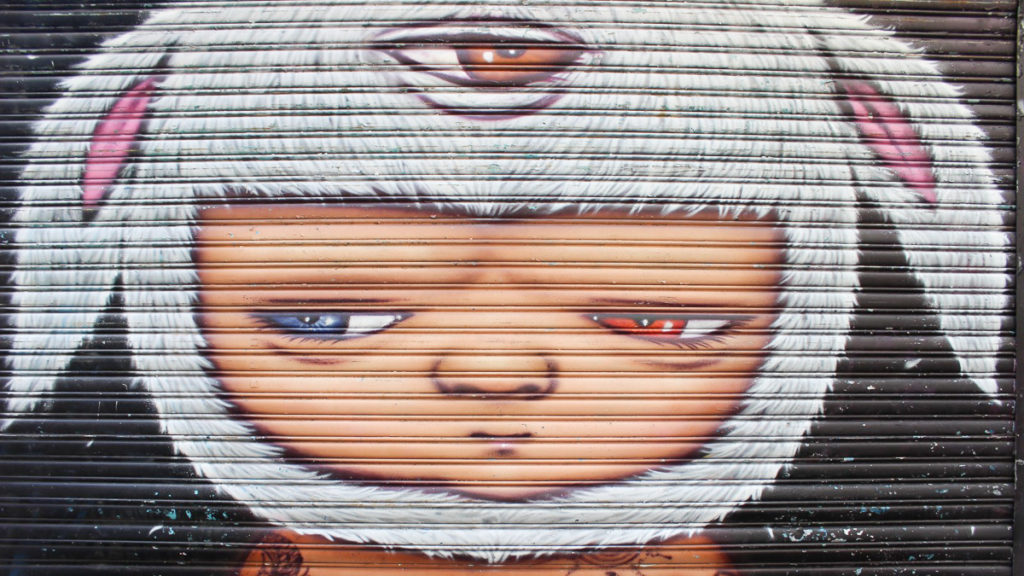 Photo credit: Taipei Expat
Also known as America Street, Graffiti Lane is an open-air art gallery of legal street art. The Taipei Youth Art Centre manages the artworks in this lane by reviewing proposals from both local artists and the property owners themselves. Come prepared with some swanky outfits for that perfect Instagram shot!
Entrance Fee: Free
Address: No. 19, Kangding Road, Wanhua District, Taipei City, Taiwan 108 (This address will take you to the Taipei Cinema Park. Graffiti Lane is in the alley behind).
21) Catch a performance at Ximending's Red House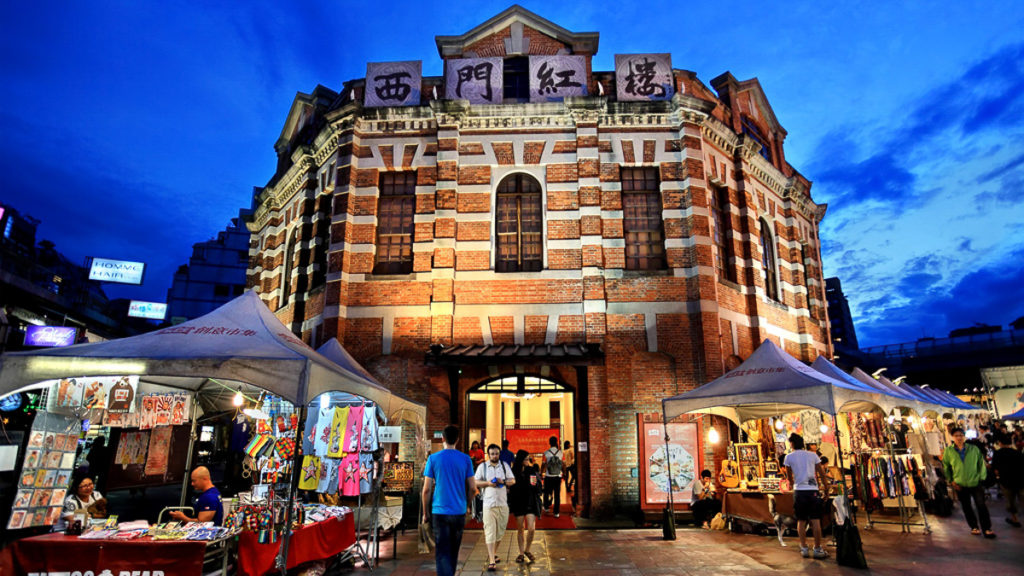 Photo credit: Taiwan Tourism Bureau
The Red House is considered Taiwan's most iconic location in the cultural and creative industry. Constructed in 1908 by Japanese architect Kondo Juro, it was the first public market in Taiwan that's now home to creative art shops, cute cafes and a fully equipped performance space.
Come during the weekend to experience the outdoor bazaar set up in front of the building, where up-and-coming artists sell their work/products!
Opening Hours: 11AM – 9:30PM, closed on Mondays
Address: No. 10, Chengdu Road, Wanhua District, Taipei City, Taiwan 108
Save time and money with this Taipei essential — the Taipei Fun Pass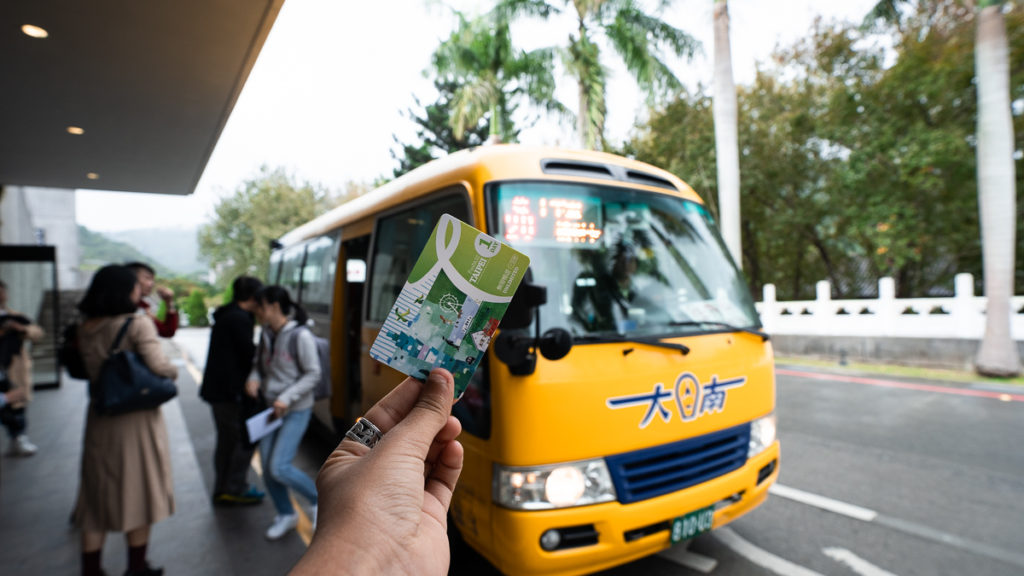 We made use of the Taipei Fun Pass for this trip, which comes really handy especially if it's your first time to Taipei and want to visit all of the city's best attractions.
There are three different passes to get, but I got the 3-Day Unlimited Card that's probably the best of the lot. For NT$1,900, I could visit up to 16 attractions for free, on top of unlimited rides on public trains and buses. I easily covered the cost of the card by just visiting eight attractions (incl. transport there), without even needing to rush around.
Another perk of the Taipei Fun Pass is scoring discounts at shops and restaurants around Taipei (there are over 200 of them), like Fleish Cafe, No.01 Food Theatre Restaurant, Red 99 Spicy Mala Hot Pot.
On top of cost savings (and not having to worry about topping up my card for public transport at all), you also save time with the pass by jumping the queues at attractions and entering them directly!
The best introduction to Taiwan — Taipei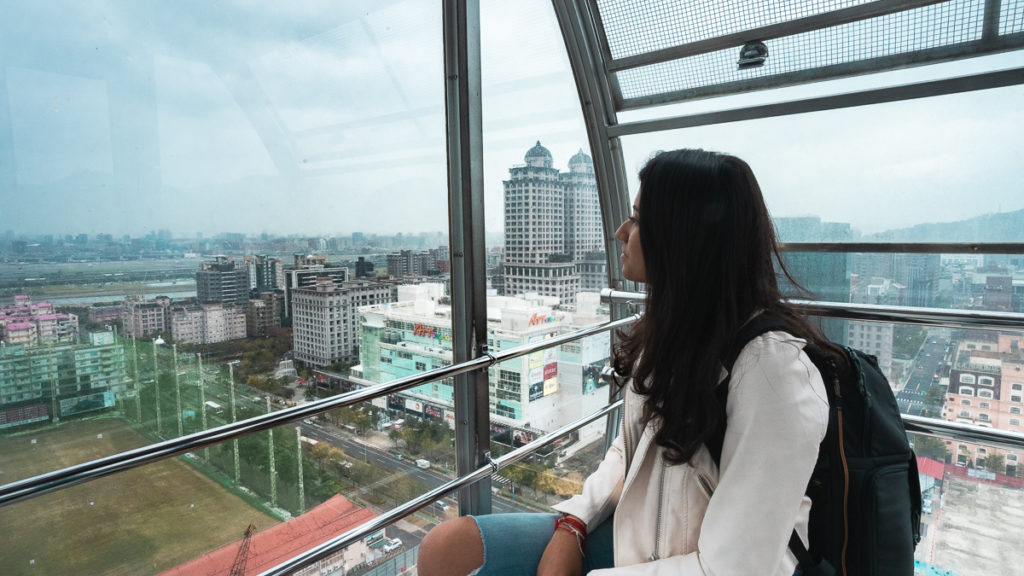 Taipei is an extremely multi-faceted city, and a gift that keeps on giving. Just when you think you're done exploring the city, you discover a whole other side to it! Beyond just its city-life allure with late night partying and beautiful city skylines, Taipei doubles up as a nature getaway, a relaxing vacation spot and an arts hub. I've never been to a country where I genuinely believed that it had something to offer for everyone.
Read also: 4D3N Taipei Itinerary — Insider guide to exploring Taipei and its outskirts like a local
We hope this exciting list of things to do will help you plan your Taipei adventure! Let us know in the comments if we missed out on anything.
---
This post was brought to you by Taipei Fun Pass.
Like what you see? Follow us on Facebook, Instagram, and YouTube for more travel updates!