Not your typical staycation — we're going to the Southern Islands!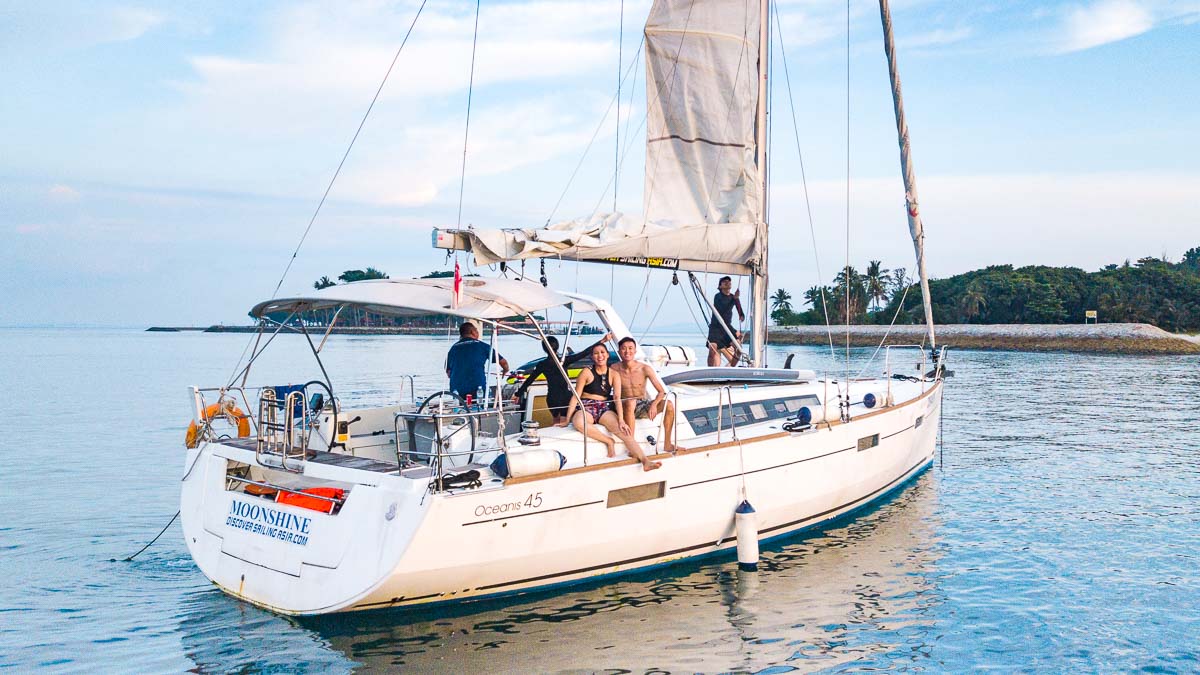 Despite the array of options for unique staycations in Singapore I was yearning for something different.
At this point, I'd never been on a yacht, nor explored Singapore's own Southern Islands. So, when given the chance to go overseas (as in: over.the.seas), you bet I jumped right on board.
Basically, what I got was a 2D1N staycation at sea, with a night spent by the Southern Islands. How cool is that!
If you're looking for a unique getaway while waiting for more Air Travel Bubbles to be confirmed, read on for our 2D1N sail-cation experience!
Accommodation on the Yacht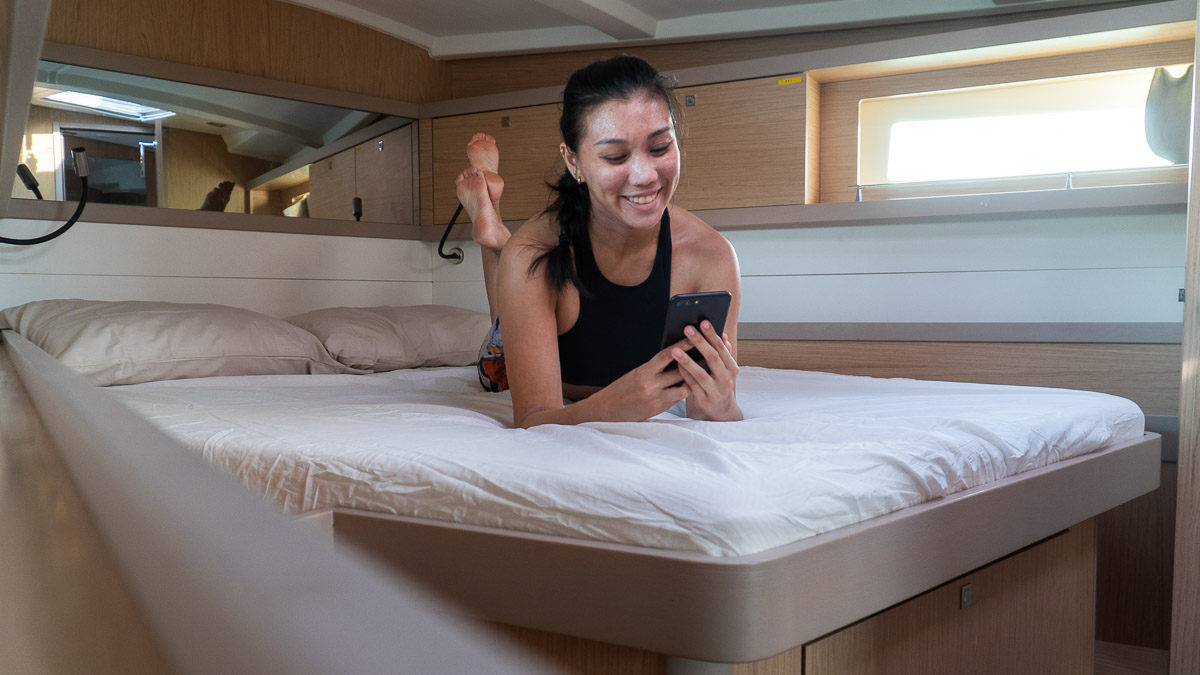 Our accommodation for the night included an ensuite bathroom, a queen-sized bed and in-built storage cabinets — keeping the space cosy and uncluttered!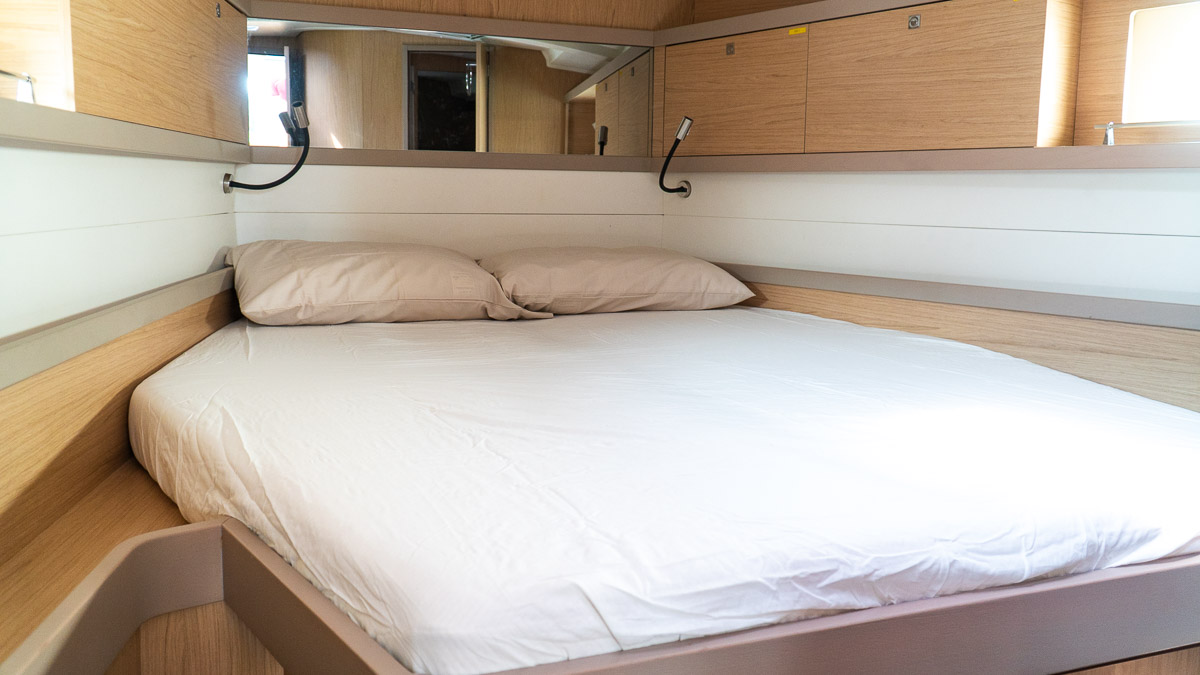 The room had air conditioning and the shower included basic toiletries (shampoo and body wash). Fun fact about the loo is that with each flush, it draws in seawater before pumping it out!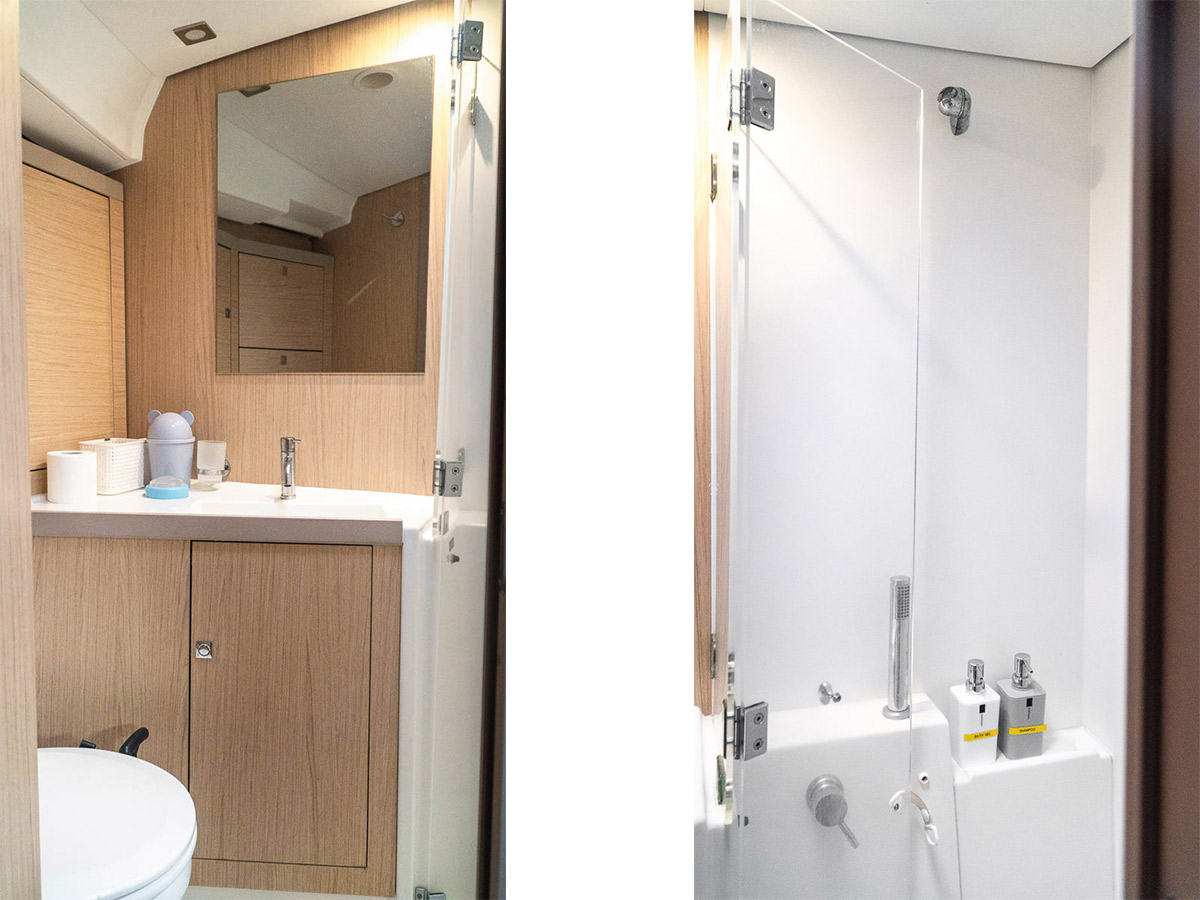 Activities on the Southern Islands Sail-cation
At 3:30PM, we set off from ONE°15 Marina Sentosa Cove and began our 30-minute voyage to the Southern Islands. Right away, the captain gave us the wheel — a rite of passage for every passenger.
I'd say I'm a fairly decent driver on the roads but driving a yacht is a whole new experience. Thankfully, the captain stayed calm and we made it to our destination. 😂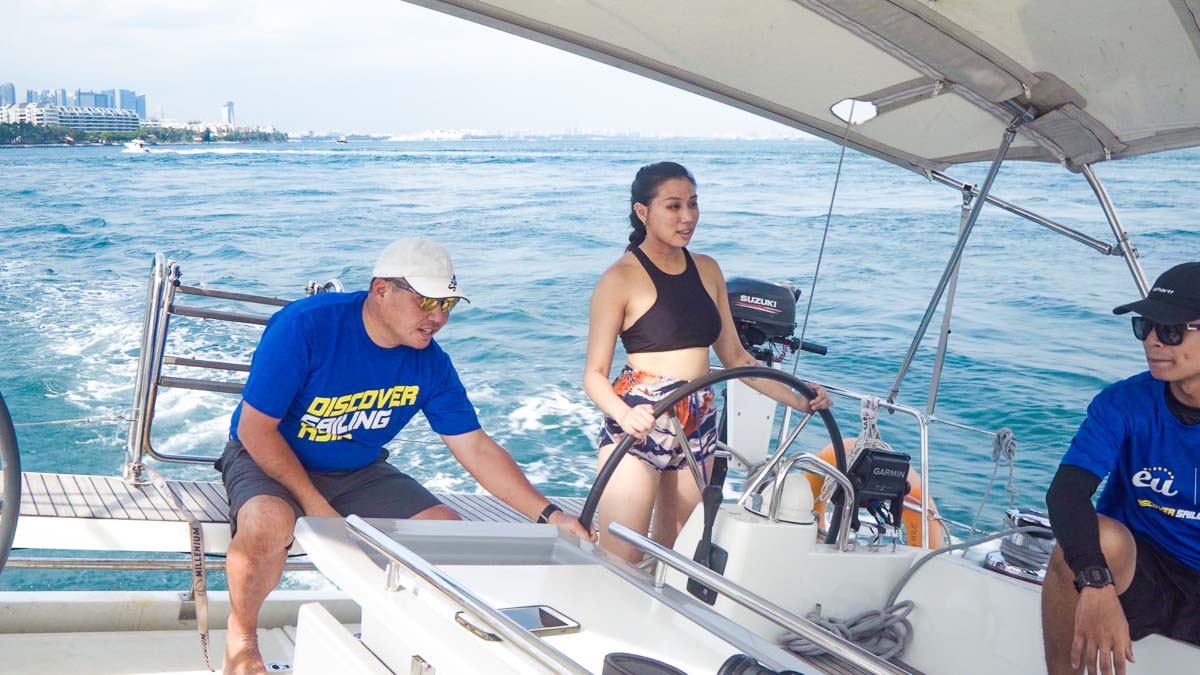 The yacht is powered by the winds, making the ride a lot smoother — trust this from someone who gets carsick easily 🤢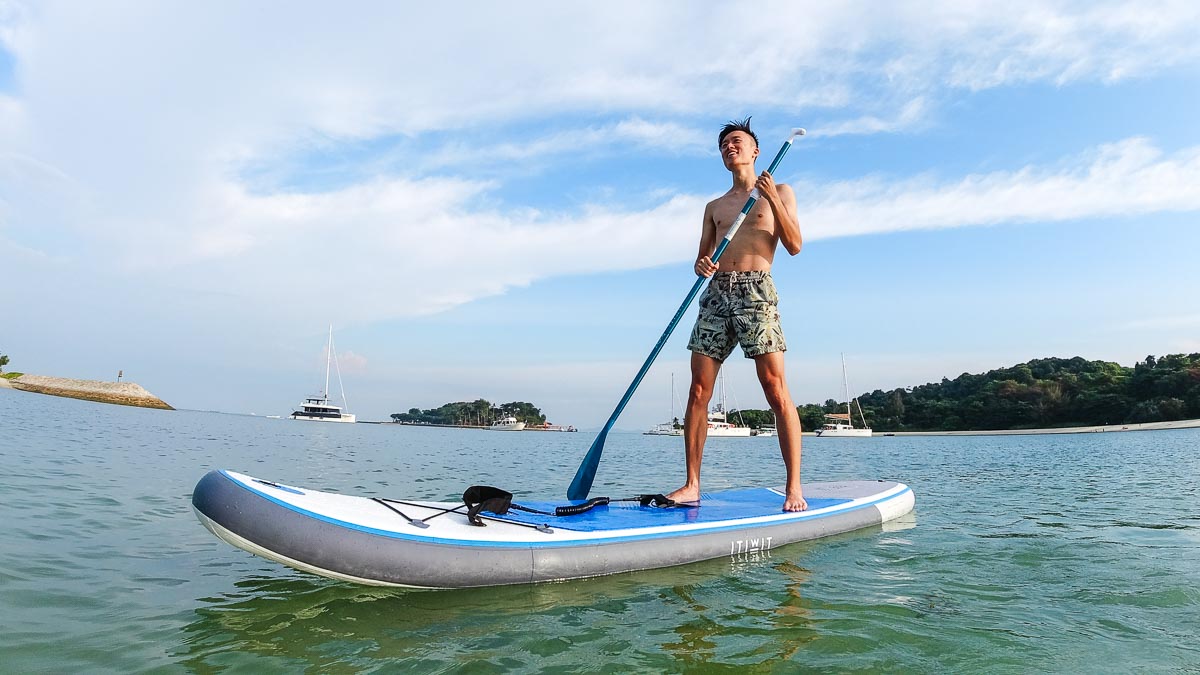 Once we reached Lazarus Island, it was time to soak in that vitamin sea! The sail-cation package includes kayaking and paddleboarding so we took on one and paddled to shore. Balancing one isn't as easy as it looks on Chao (image above), but I falling off is all part of the fun 😂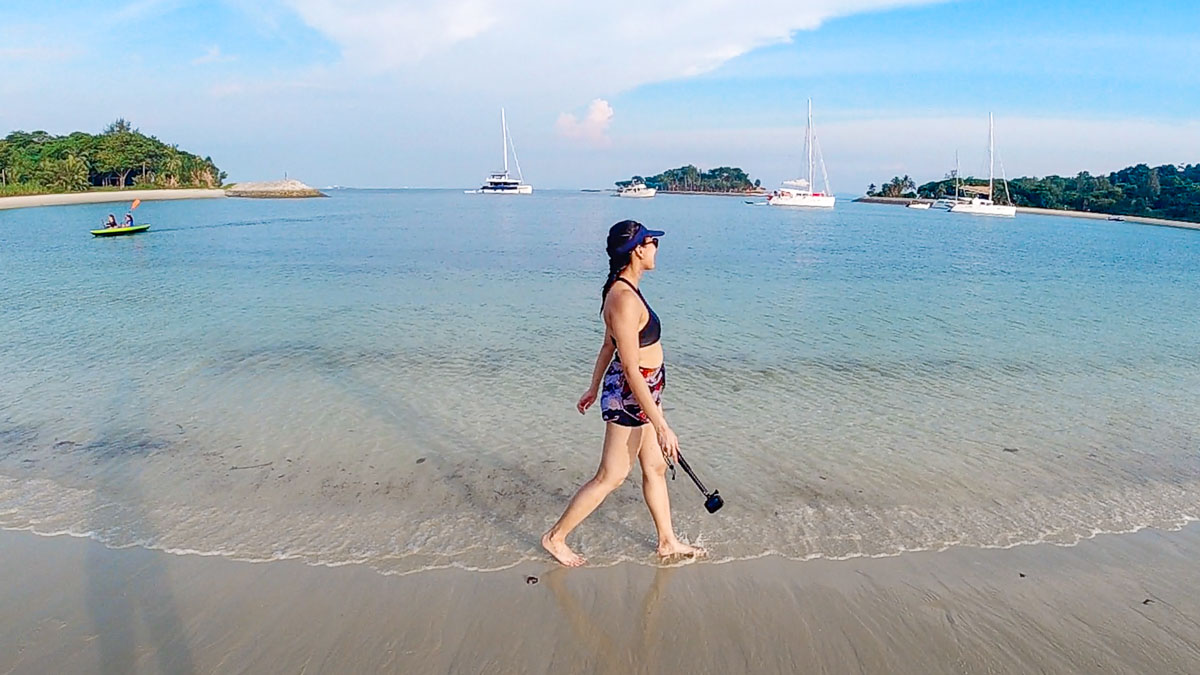 The beach was gorgeous! Fine, white sand, pristine, clear waters — it was easy to forget we're still in Singapore.
Being a weekday, the beach was surprisingly empty despite other yachts in the area — the waters can get quite crowded with yachts on weekends. It's a great place to sunbathe if you want to get your tan on. But if you're up for exploring, go for a short 15-minute hike and head over to St. John's island!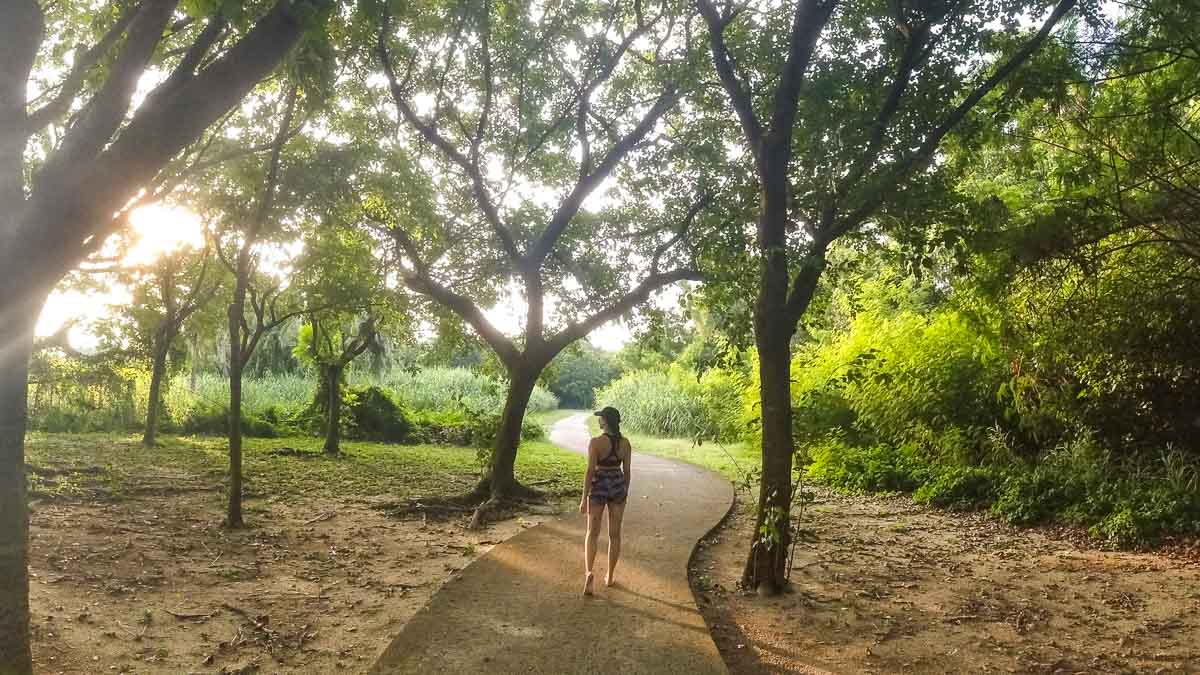 Connecting trail toward St. John's Island.
St. John's Island's nature trail has 15 stations and it'll take you an hour-and-a-half to visit all of the island's flora and fauna.
Alternatively, head to the jetty and spot starfish, horseshoe crabs, and if you're lucky, otters!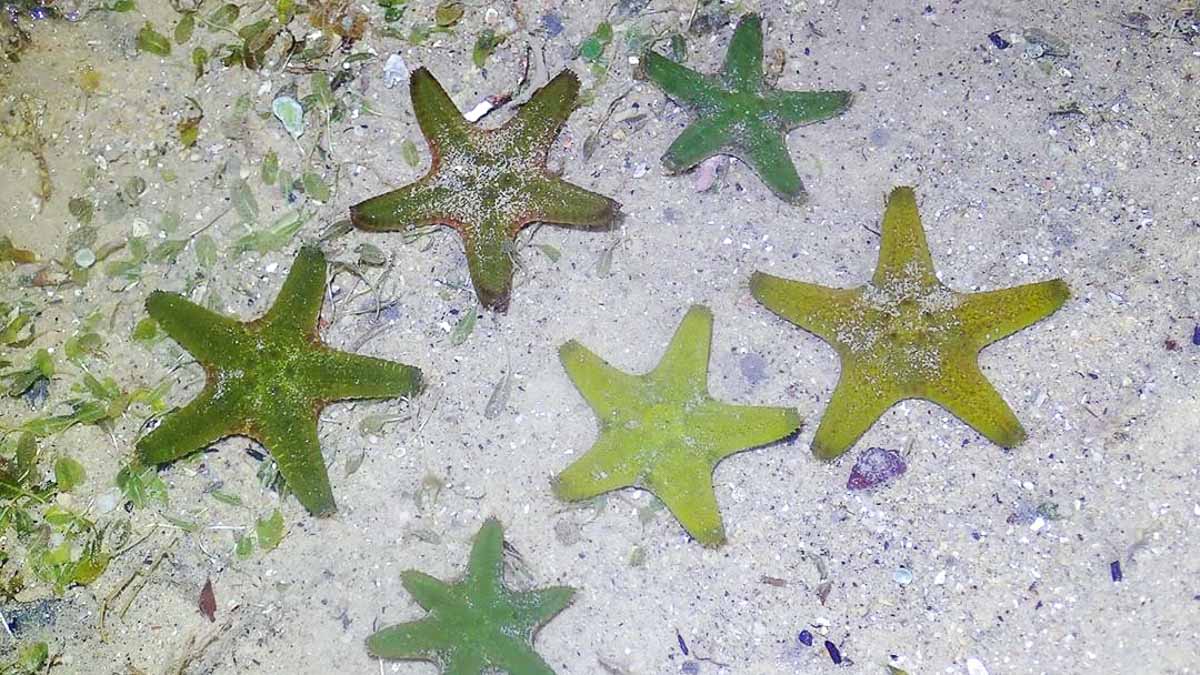 Photo credit: @sjinml via Instagram
Got extra time? Pop by Kusu Island too. This island is known for its vibrant-coloured temples and hundreds of tortoises 🐢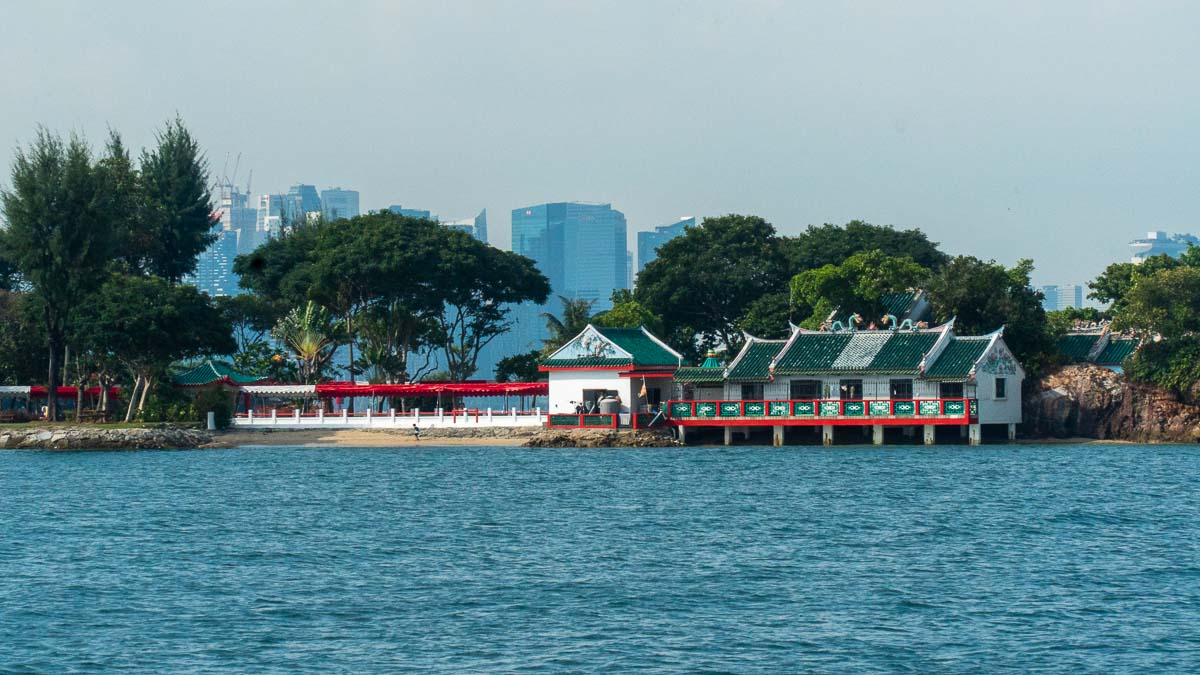 As the sun went down, we went back on board and sailed to the other side of Lazarus Island to dock for the night. If the weather is good, you can catch a majestic sunset out at sea! 😍 The unblocked views of the horizon and ocean winds made us feel so free!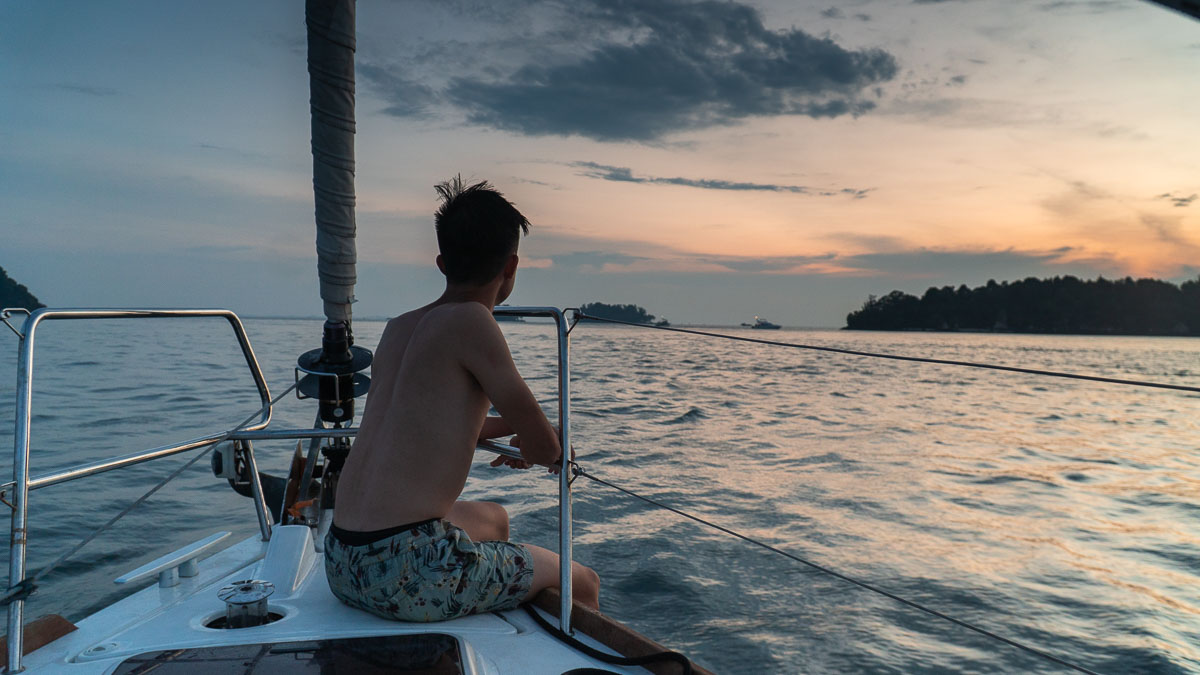 Food on board
After spending hours in the sun, we were famished! The 2D1N sail-cation includes two meals on board. Once after docking in the evening, and another for breakfast the next morning.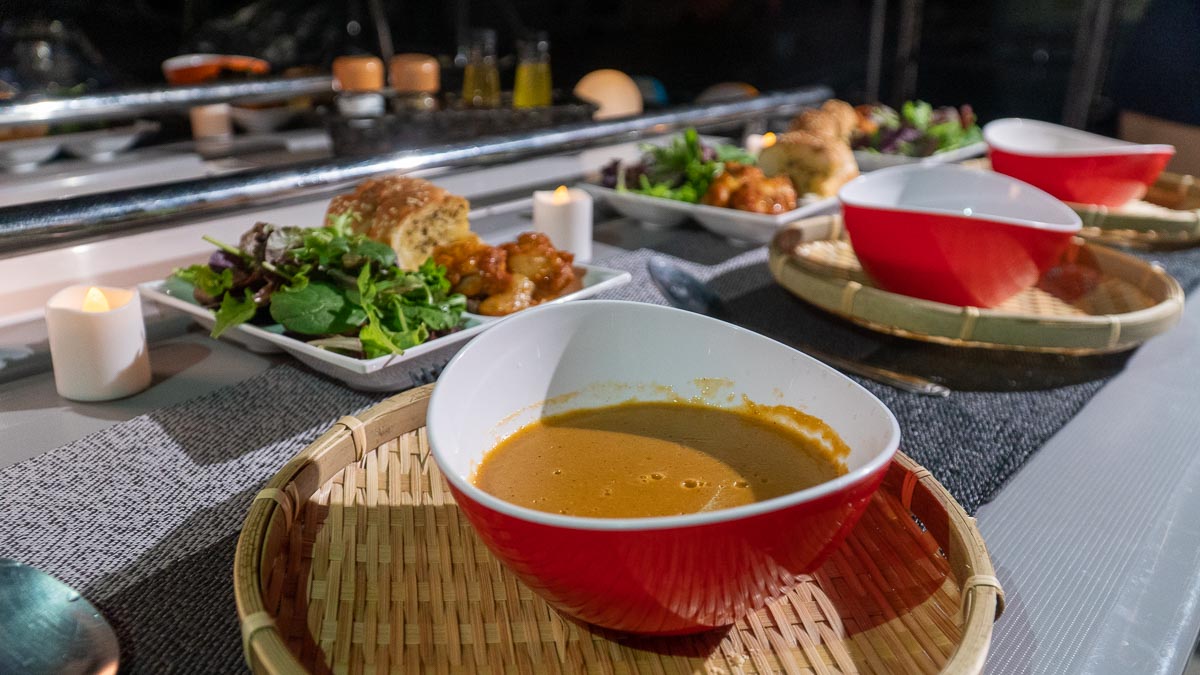 The yacht includes kitchen facilities and the captain was an avid cook so you can expect to be treated to a gorgeous feast.
For dinner, you can choose either mushroom soup, seafood bisque or pumpkin soup. I stuck to the ocean theme and picked the bisque. We had a side of garlic bread, chicken drumlets and salad too!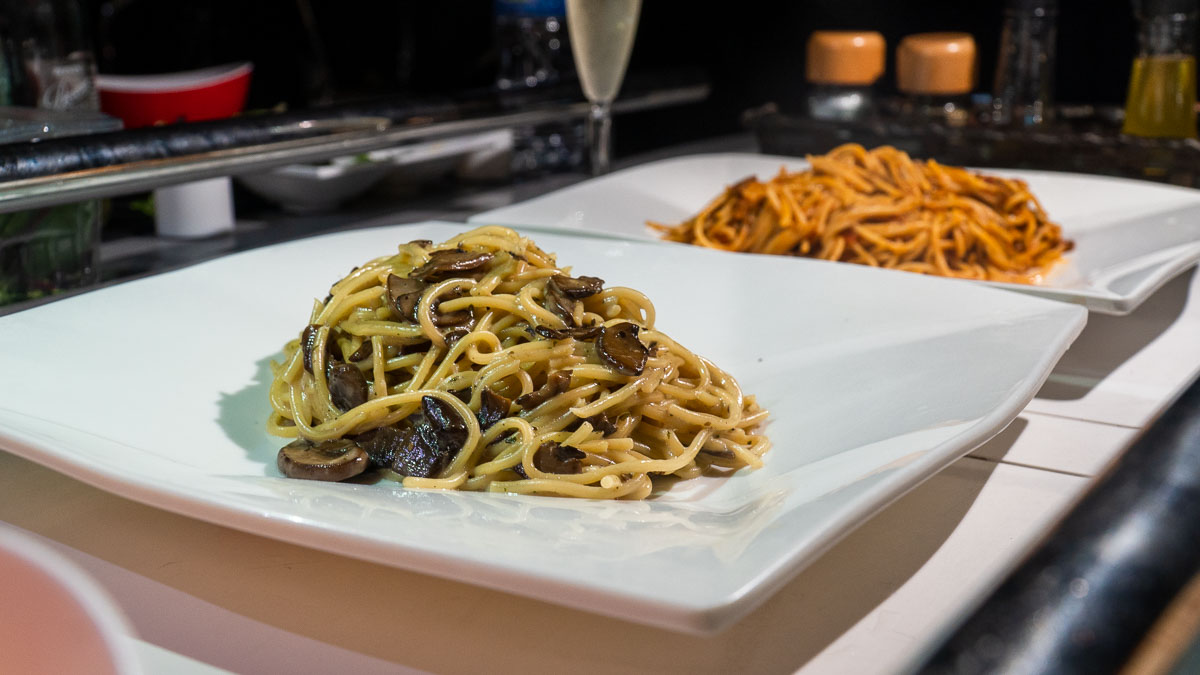 Our mains were truffle mushroom pasta and beef bolognese! A simple, hearty meal under the stars.
The meal was coupled with a complimentary bottle of Prosecco — guests receive one with every sail-cation! It was a refreshing bubbly that went perfectly with our casual dinner.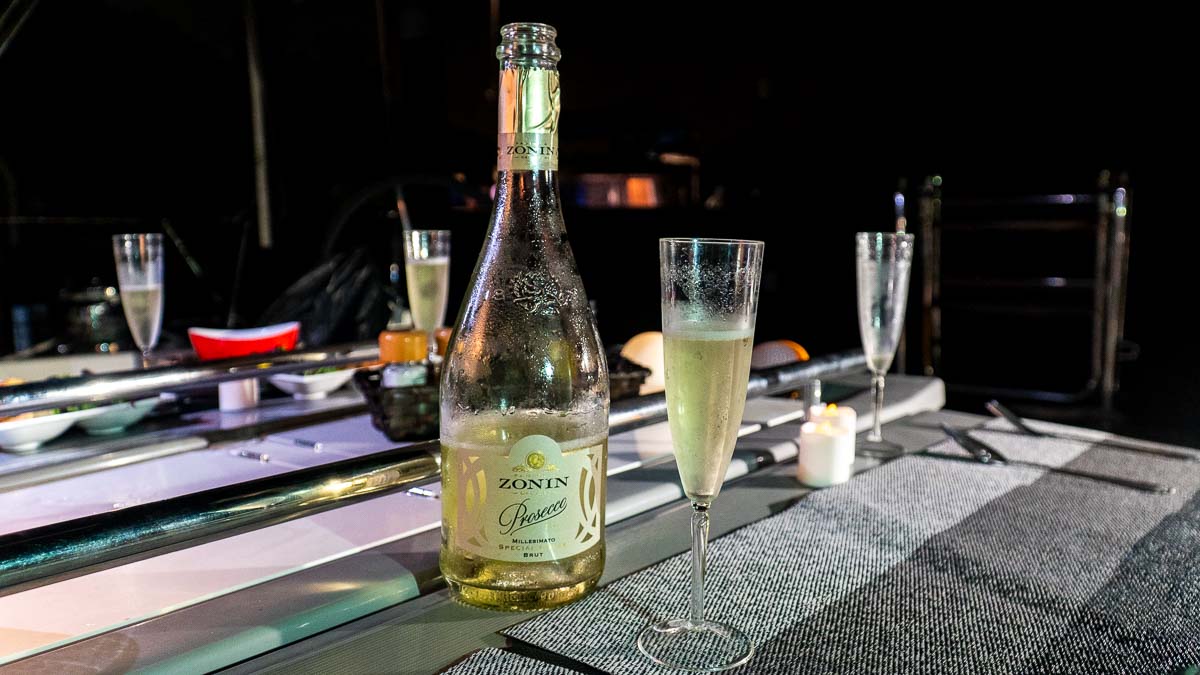 The next morning, we were awoken by heavy rocking — it was storming outside! The waves were pretty choppy, but we were safe inside the yacht. If you're prone to seasickness, it'll be best for you to lay down and minimise moving around during this time (I speak from firsthand experience).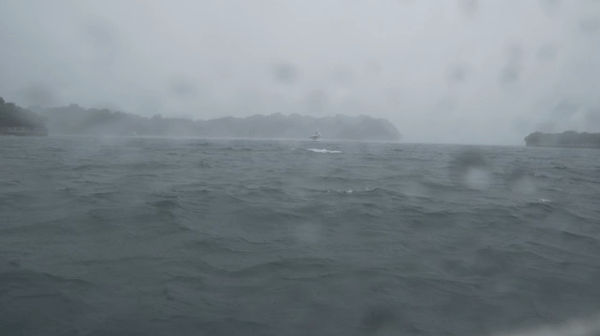 Thankfully, we were comforted with a glorious breakfast. We had scrambled eggs, sausages, baked beans, and fresh bread! Cafe-quality food all lovingly prepared by our captain.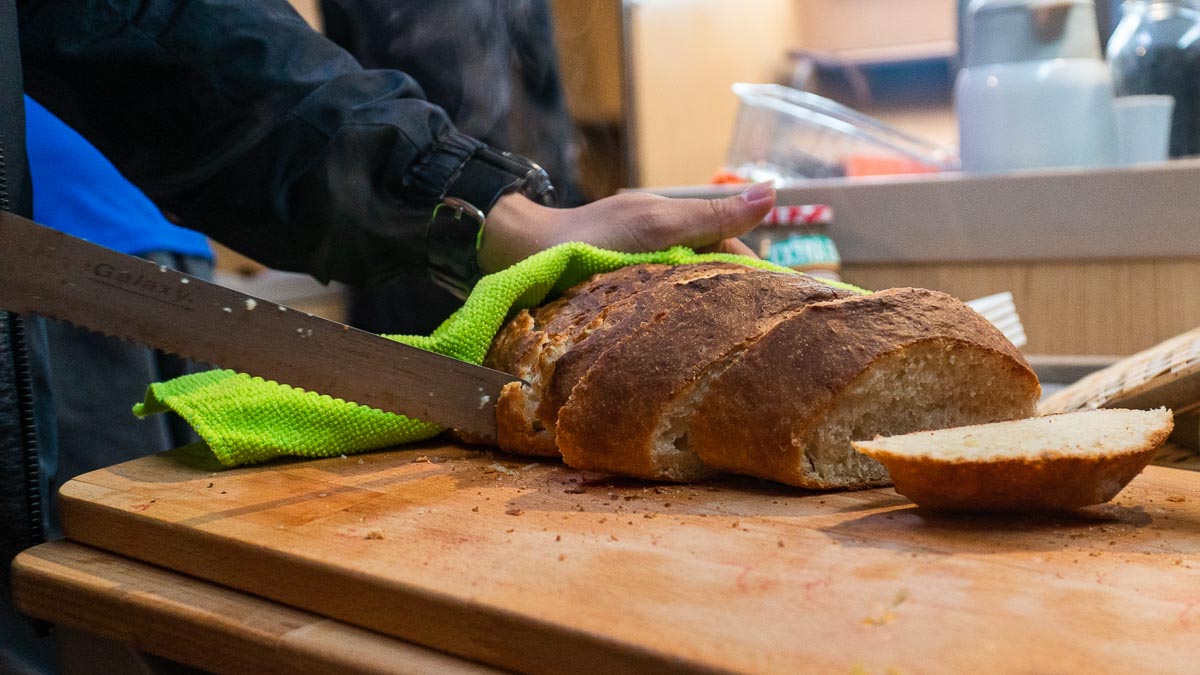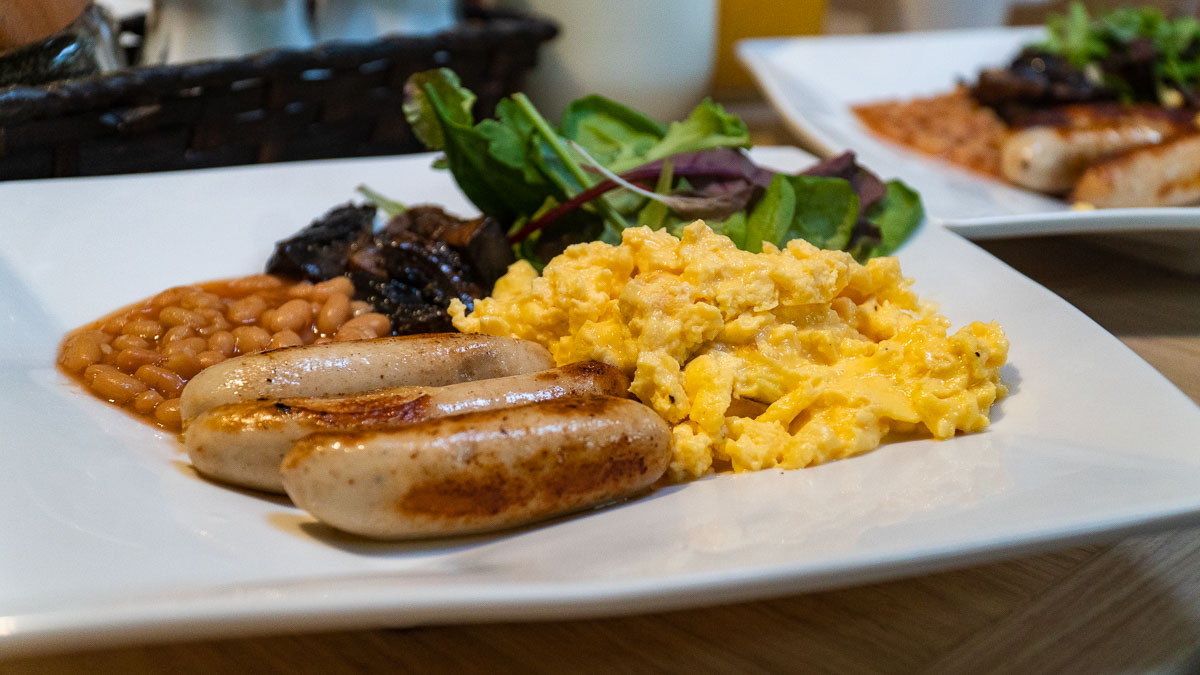 After the storm lightened, we sailed back and reached the dock by 10AM. Not gonna lie, I was pretty bummed and would've loved another night! Nevertheless, it was just the retreat I needed from the hustle and bustle of the city.
A unique Southern Island staycation experience in Singapore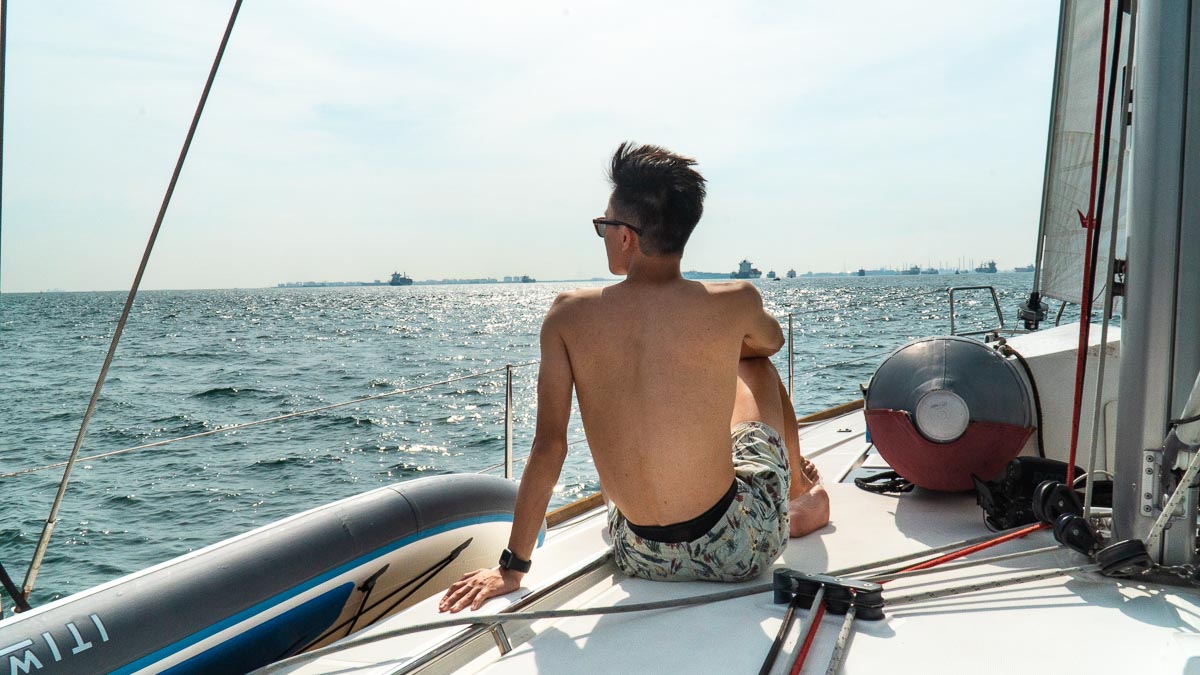 From booking a Bali-inspired staycation to a weekend Sentosa getaway, we're always on the hunt for new experiences in Singapore.
This unique staycation is a great alternative for adventurous souls, especially if you want something besides hotels in the city. Although it was a short getaway, it truly felt like an overseas trip for us.
Even passing by Marina Bay was so exciting — talk about a room with a view!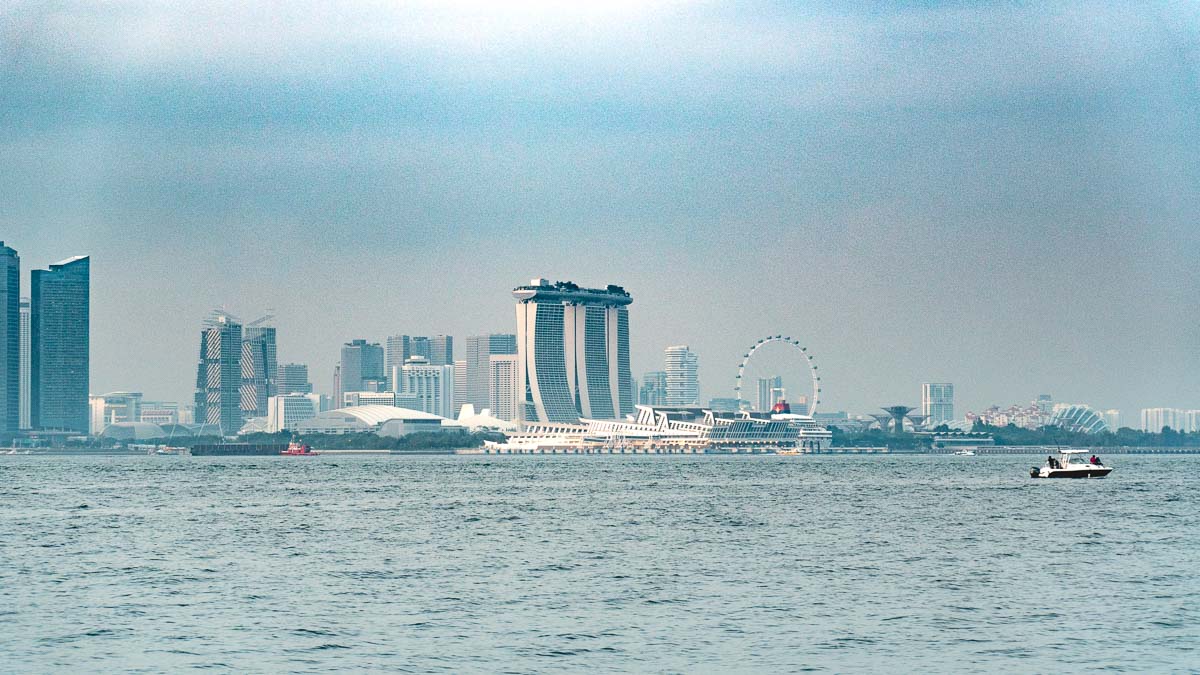 Want to set off on a sail-cation of your own? Book your next Southern Island staycation with EU Holidays! From S$288/person*, get a private yacht and chase the sunset with your best pals. You can opt for a bigger vessel with four rooms too, perfect for you and four other friends.
This one-of-a-kind experience also comes with a complimentary bottle of sparkling wine so you can enjoy the full, luxe life. Get on board this staycation experience before they're all booked out!
*Bookings available from Jan 2021 onwards as Nov & Dec is fully booked.
What's your favourite staycation experience? Share your experience with us in the comment below!
---
This post was brought to you by EU Holidays.