Weekend getaways from Singapore aren't always about lazing about and/or getting drunk. Spend your long breaks bungee jumping, diving with sharks or conquering a volcano!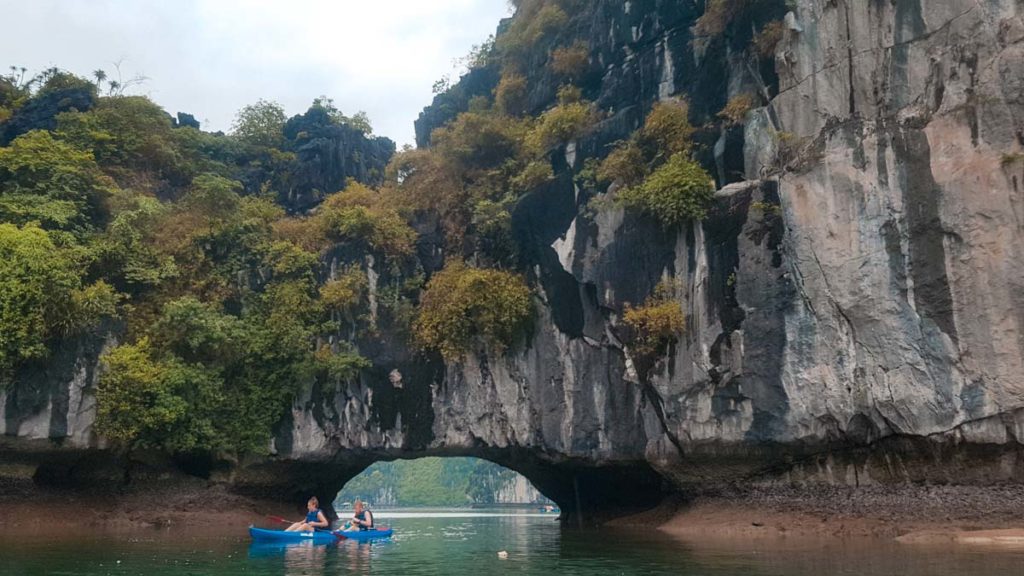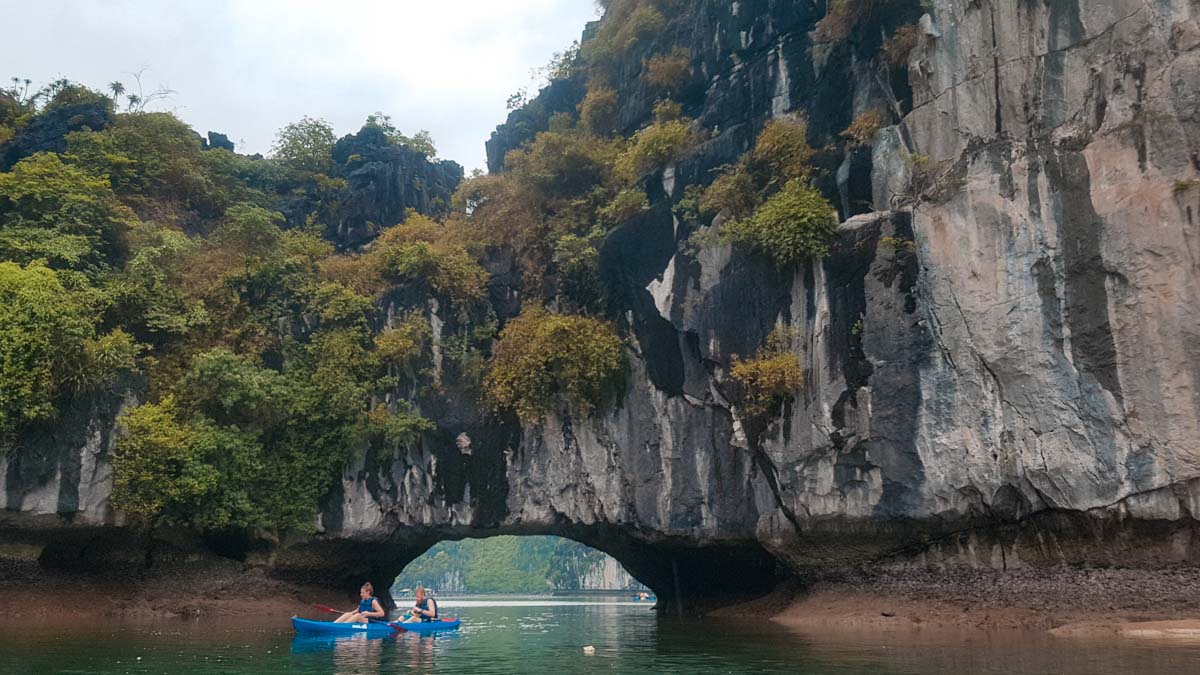 As a newly hatched adult who just had her student status revoked, I no longer have month-long June or December holidays to look forward to (sadly). Long weekends are now my only salvation. Okay, that might be exaggerating, but you get what I mean!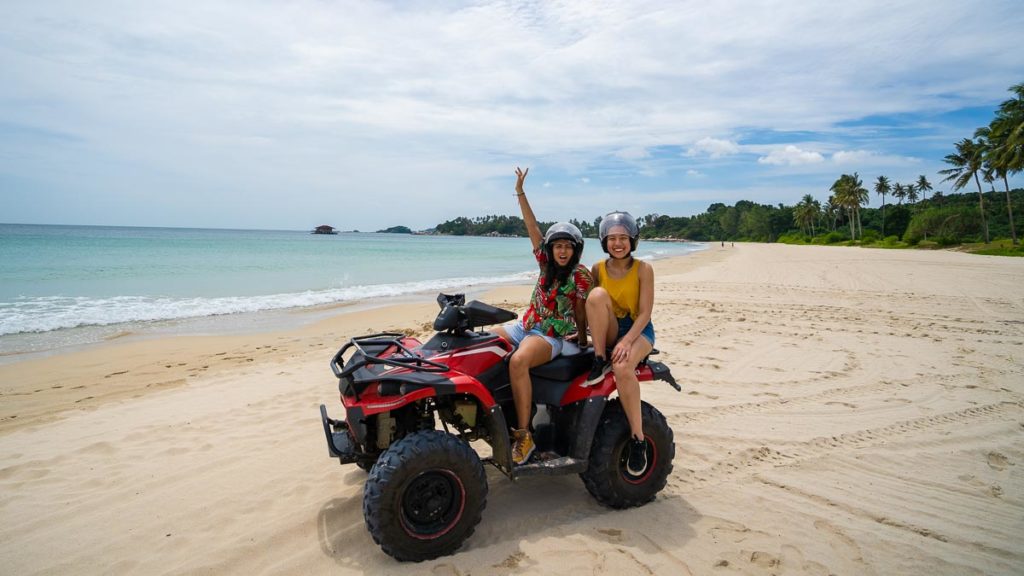 Long weekends are precious to us working adults. And with a grand total of seven long weekends in 2020, it'll be a shame not to make the most of this blessing! And PSA: You don't have to wait till your longer trips to do adventurous activities! Leave the relaxing for then. Long weekends are the best times to let off some steam from work 💆‍♀️💆‍♂️.
So satisfy your inner explorer with these adventurous weekend getaway experiences! Thank goodness we're right in the heart of Southeast Asia, right?
Read also: 31D Southeast Asia Itinerary: Backpacking 5 Countries Under S$2.3k
Epic Weekend Getaways from Singapore
1) Scale beachside cliffs in Krabi, Thailand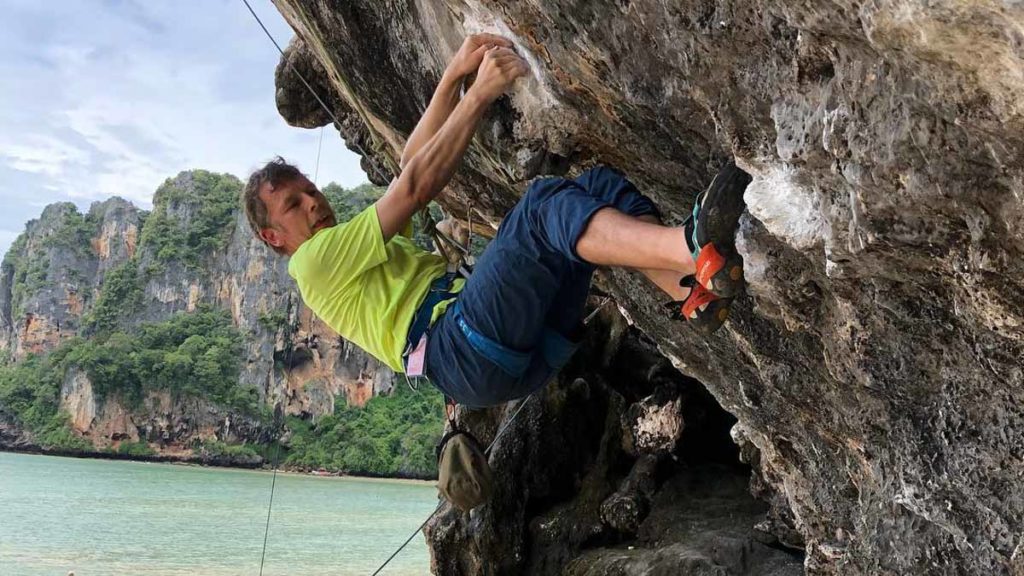 Photo credit: @divasmum via Instagram
Rock climbing and bouldering have been quickly gaining popularity here in Singapore. It's fun, and it's a decent workout.
Now how about taking it up a notch by scaling actual cliffs?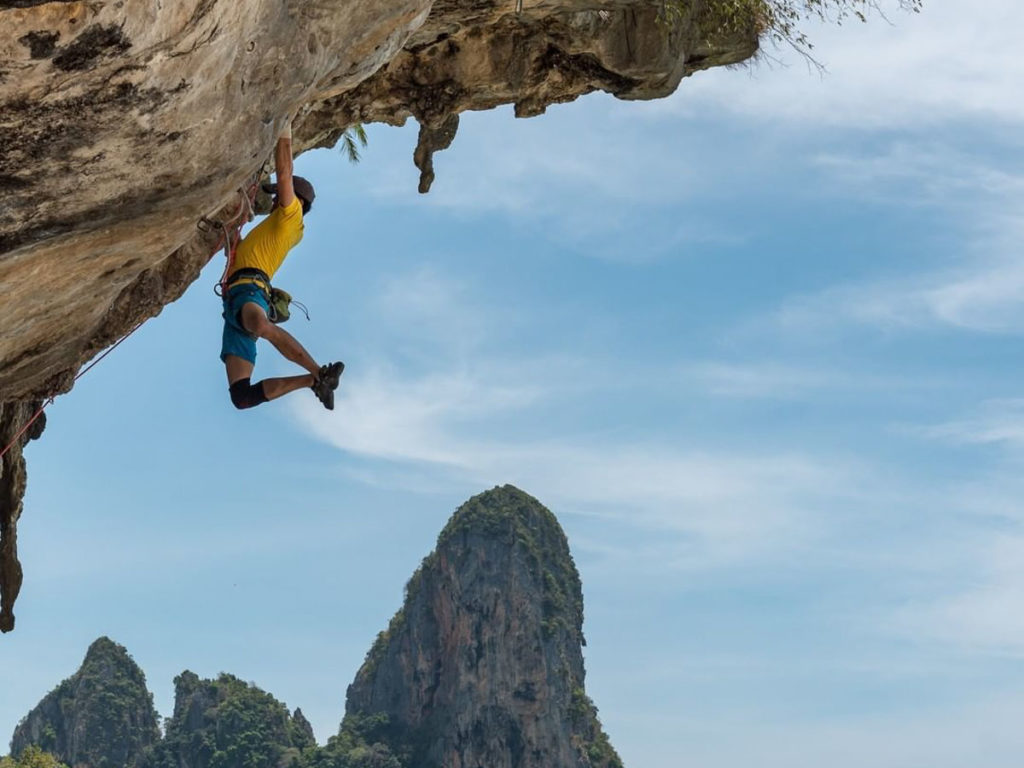 Photo credit: @holidayguru.es via Instagram
Tonsai Beach in Krabi is Thailand's most famous rock climbing spot. Here you'll find towering limestone cliffs, turquoise waters and white sandy beaches like something you'll find in a James Bond film. Several climbing routes cater to both beginners and advanced climbers.
Once you're done putting spiderman to shame (or not), rent a kayak to explore the neighbouring beaches! Sounds like a weekend well-spent to me.
Krabi is only less than two hours away from Singapore — click here to check flights from Singapore to Krabi!
2) Island hop in a jet ski in Langkawi, Malaysia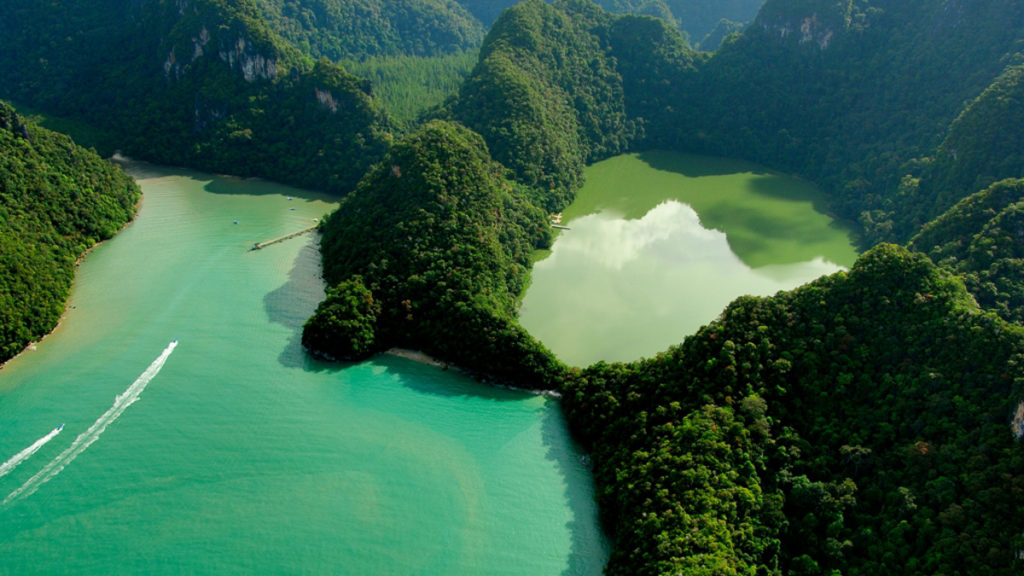 Photo credit: Tourism Malaysia
Just off the coast of Penang lies the paradise island of Langkawi. Or islands to be exact — there's 99 total, of which only five are inhabited!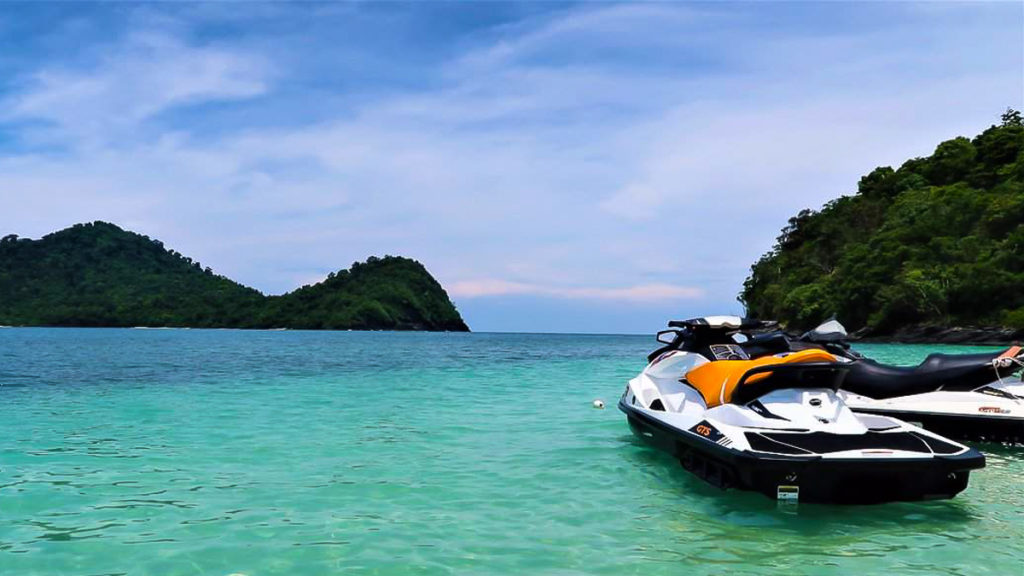 Photo credit: Klook
Feeling adventurous? Take on a 12 zip-line course that takes you over the Seven Wells Waterfall or a jet ski tour that allows you to explore some of Langkawi's islands! Definitely a cooler way to get around than your typical ferry boat.
Click here to check flights from Singapore to Langkawi!
Read also: Langkawi Guide: Exciting Things to Do in Langkawi Besides the Beach
3) Explore caves in Phuket, Thailand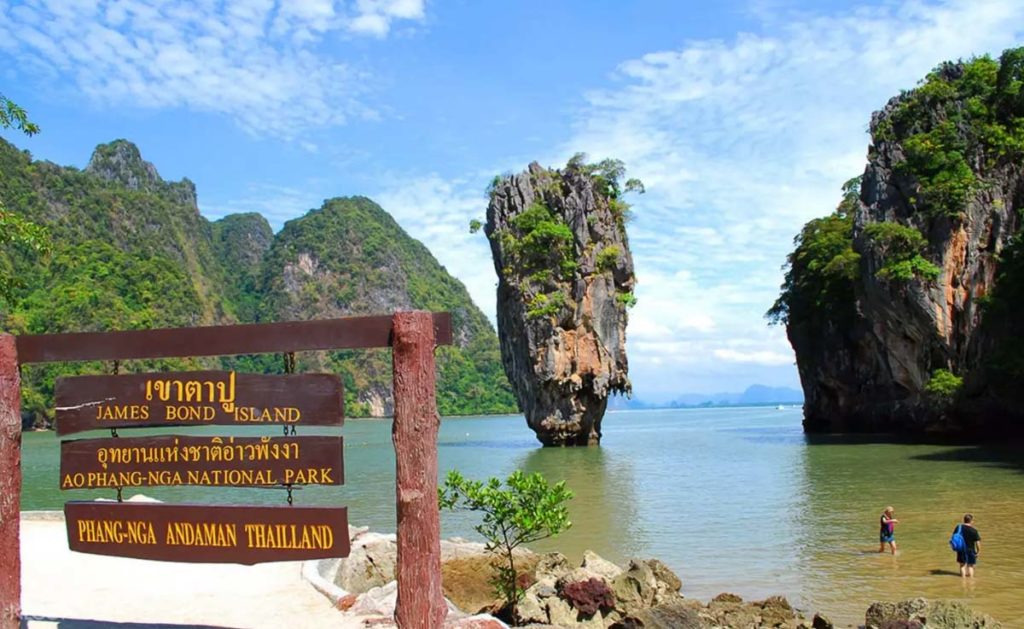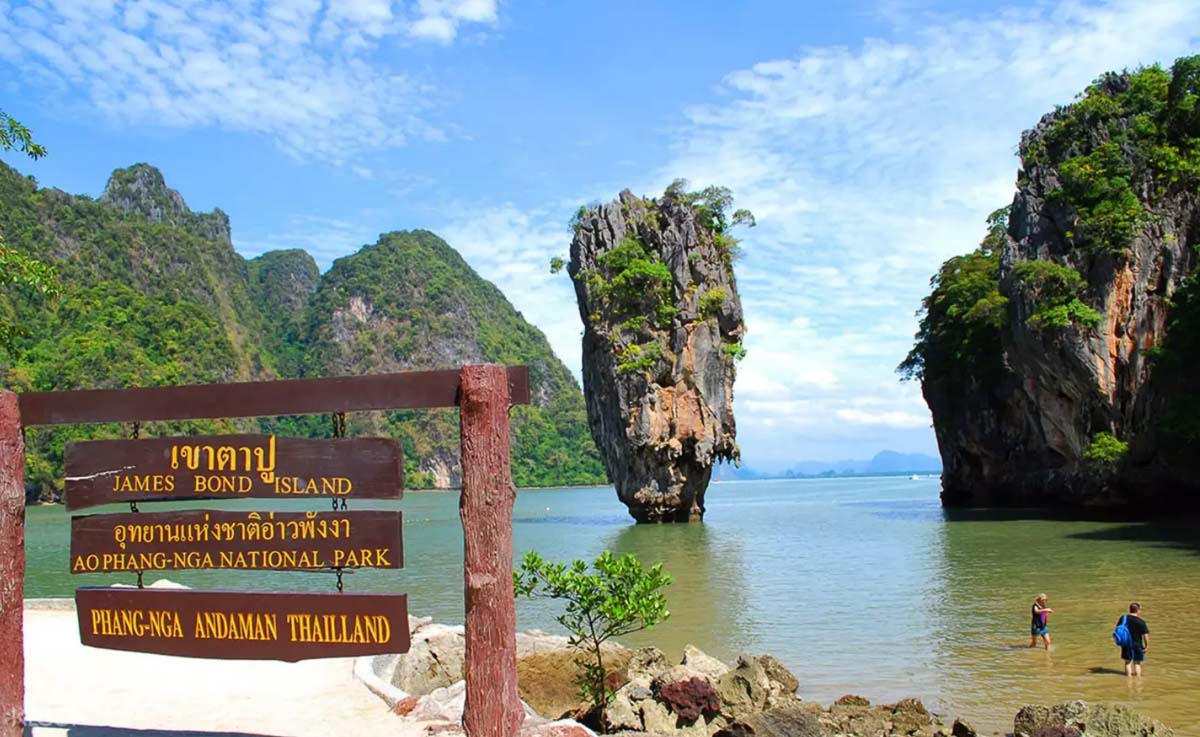 Phuket is Thailand's biggest island and has some of the best beaches in the world. No wonder it's one of the most popular weekend getaways from Singapore! Phuket's top attraction is arguably Phang Nga Bay, made famous by James Bond Island which appeared in the franchise (which is how it got its name!).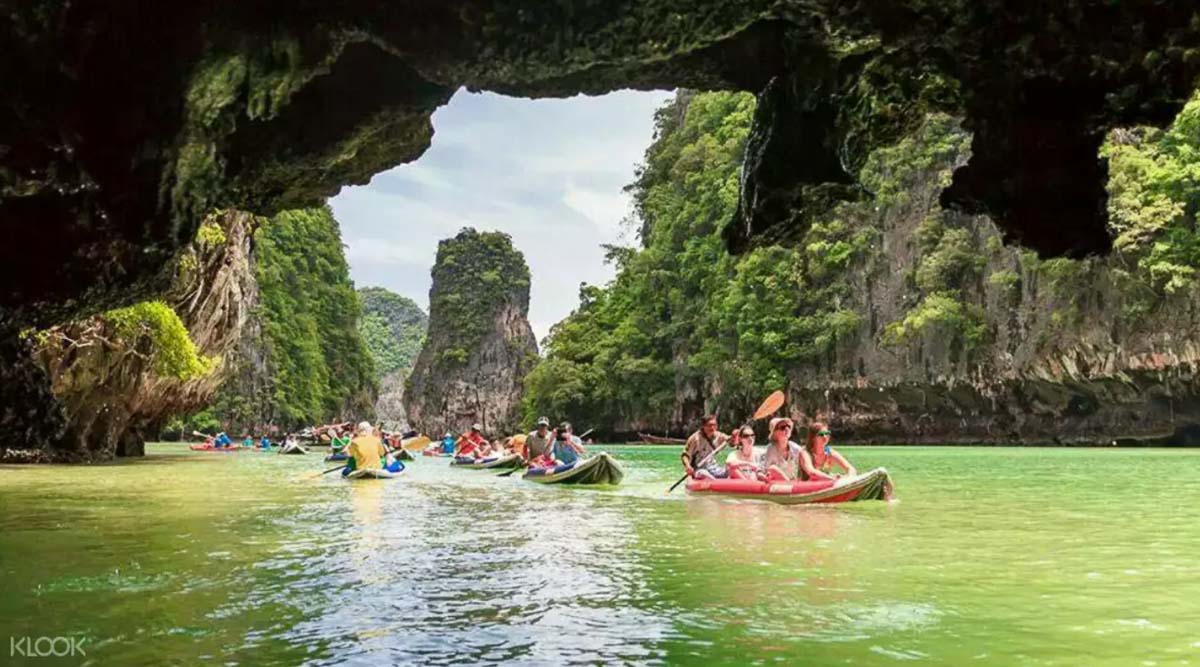 Photo credit: Klook
The best way to explore the towering limestone cliffs of Phang Nga Bay? Renting a kayak!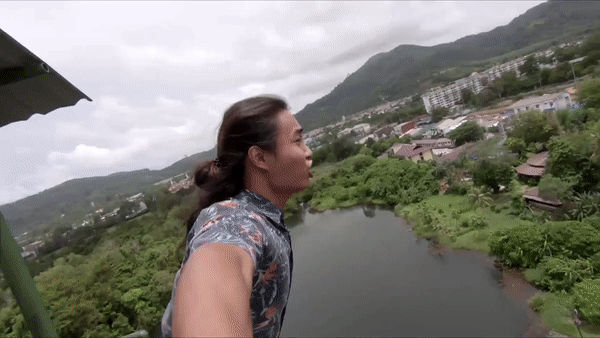 Phuket definitely has no shortage of adventure. Once you're done exploring the bay, feel free to add bungee jumping, catching a live boxing match and ATV-ing to your itinerary!
Read also: 4D3N Action-Packed Phuket Itinerary: Activities Not For The Faint-Hearted
Click here to check flights from Singapore to Phuket!
4) Zip-line through a forest in Luang Prabang, Laos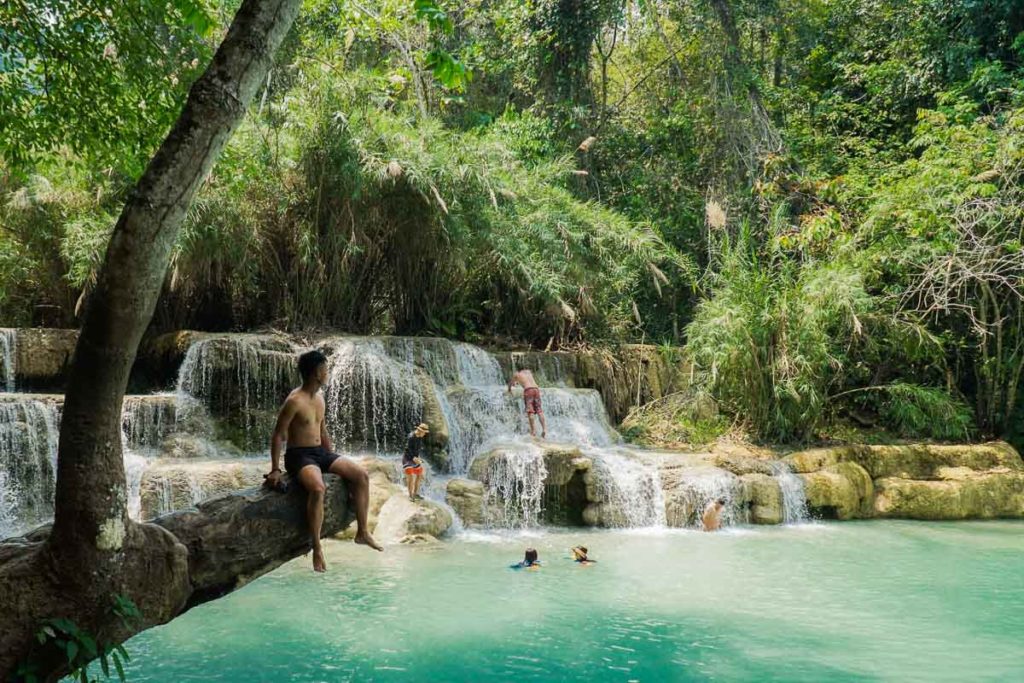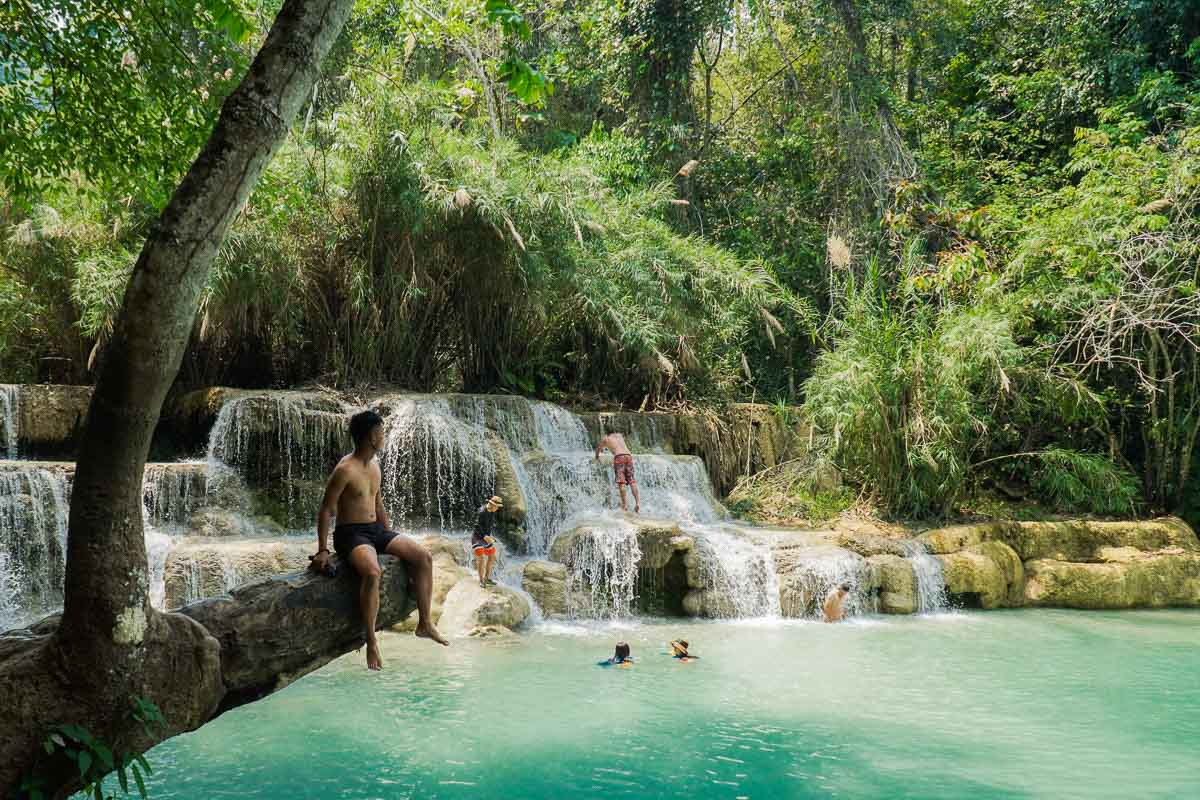 To those who've never heard of Luang Prabang — where have you been?! This charming city just three hours away from Singapore is a brilliant introduction to the beautiful country of Laos.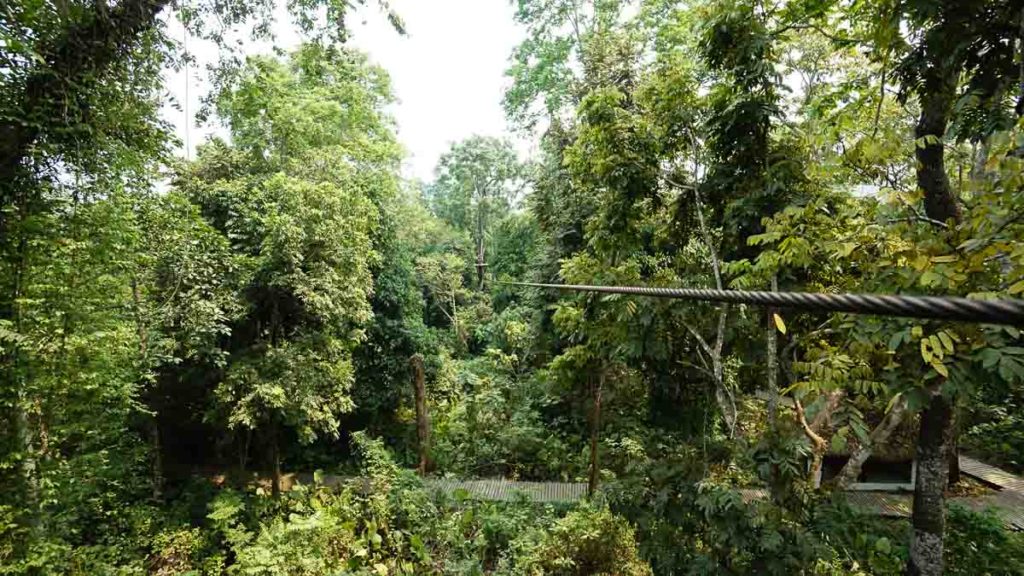 Besides the must-see Kuang Si Falls, there are plenty of activities guaranteed to get your heart pumping. One prime example is Hoi Khua Waterfall, which features an adventure park with exciting rope courses and ziplines.
Click here to check flights from Singapore to Luang Prabang!
Read also: 4D3N Luang Prabang Itinerary — The Hidden Gem Of Laos
5) Go bungee jumping in Kuala Lumpur, Malaysia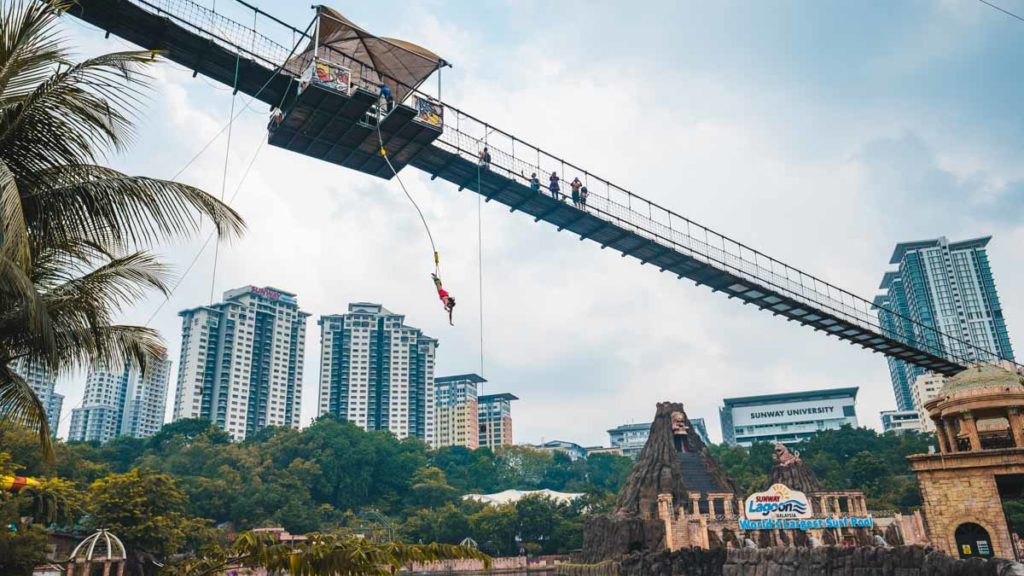 Just a one-hour flight (or five-hour bus ride) away lies Kuala Lumpur. I know what you're thinking. Huh Kuala Lumpur? Got exciting things to do meh?
Well, I'm here to settle this debate once and for all: Yes, there's plenty to do.
Malaysia's bustling capital is more than just the Petronas Twin Towers and Berjaya Times Square Mall. Diving with sharks, bungee jumping at Sunway Lagoon and virtual reality games are just some of the many activities that make KL the perfect weekend getaway for the adventurous.
Read also: 4D3N Kuala Lumpur Itinerary For Thrill-Seekers — Epic Experiences You Never Knew Existed
Click here to check flights from Singapore to Kuala Lumpur!
6) Take the world's longest water slide in Penang, Malaysia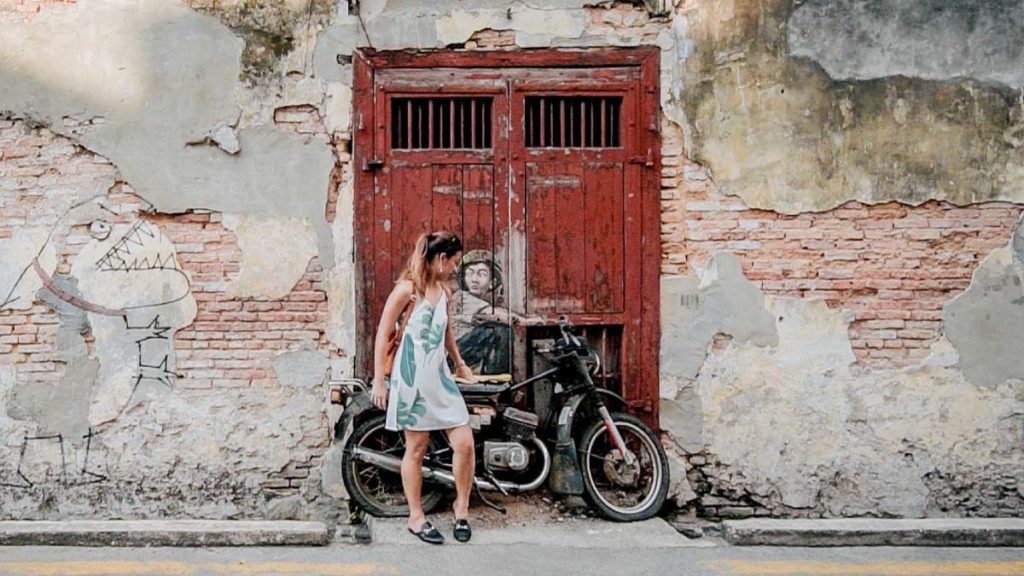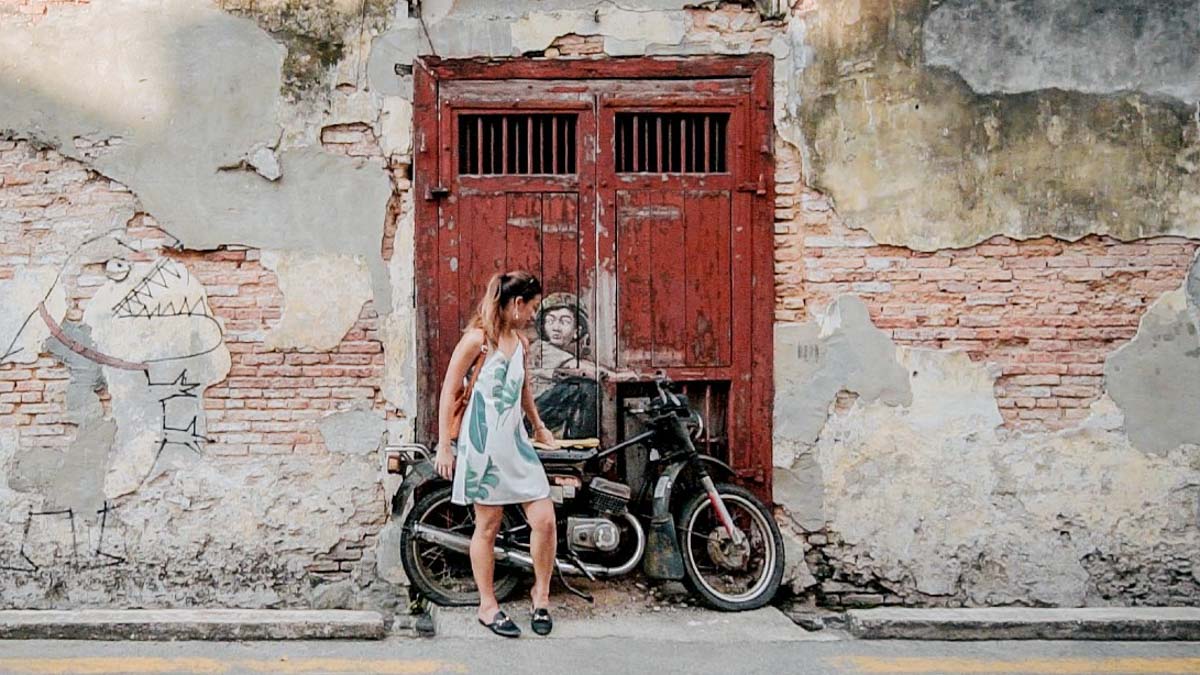 Penang is another crowd favourite when it comes to weekend getaways from Singapore. There's awesome local food to devour (Char Kway Teow! Laksa! Hokkien Mee!), quirky street art to explore in George Town and chill hiking spots like Penang Hill.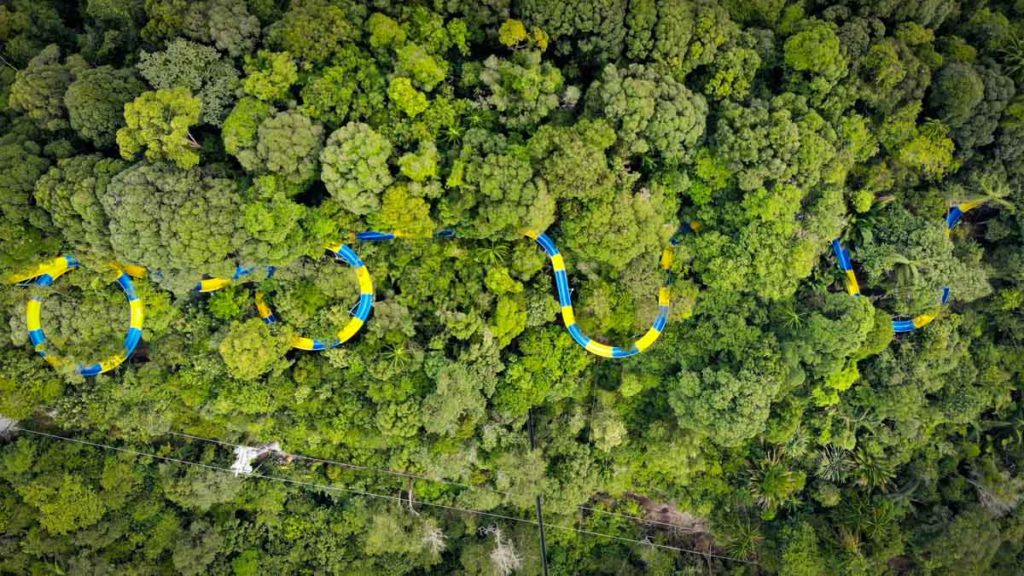 Photo credit: Sim Yang Yang
But here's one more reason to check out Penang — it's now home to the world's longest water slide. At 1,111m, that's almost three rounds around a running track, which is pretty insane.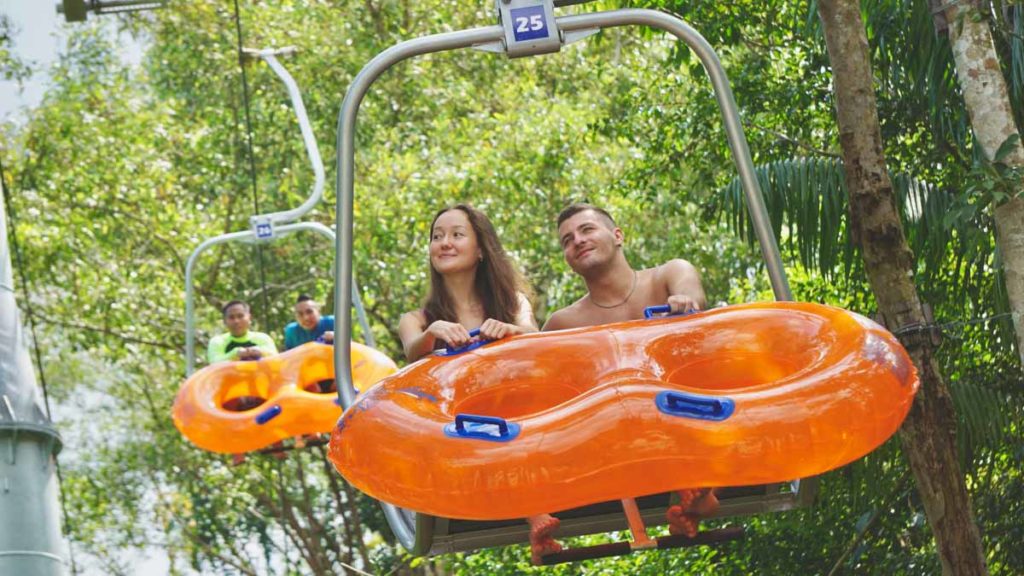 Photo credit: Sim Yang Yang
Besides its massive waterpark, Penang Escape Theme Park is also home to a whole range of crazy activities including fun rope courses, acrobatics and a 360-degree swing!
Click here to check flight prices from Singapore to Penang!
7) Attend an open-water diving course in Cebu, Philippines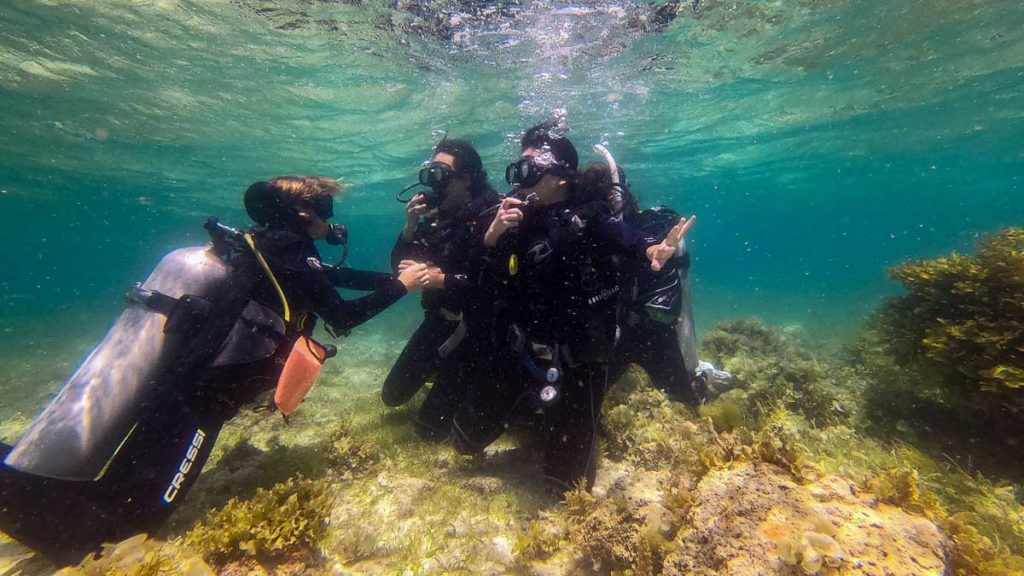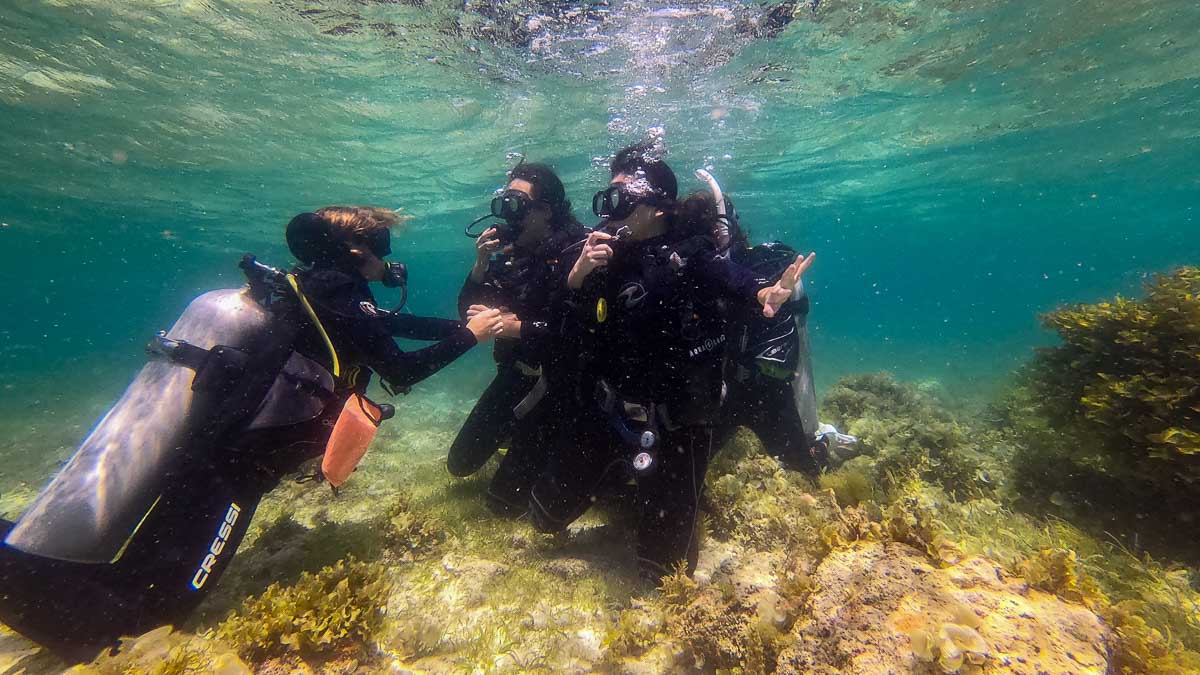 The Philippines is home to some of the best diving spots in the world. Whale sharks and thresher sharks are just some of the captivating wildlife you can spot in the waters of Cebu.
Cebu is also one of the best places in Southeast Asia to get your open water diving certificate!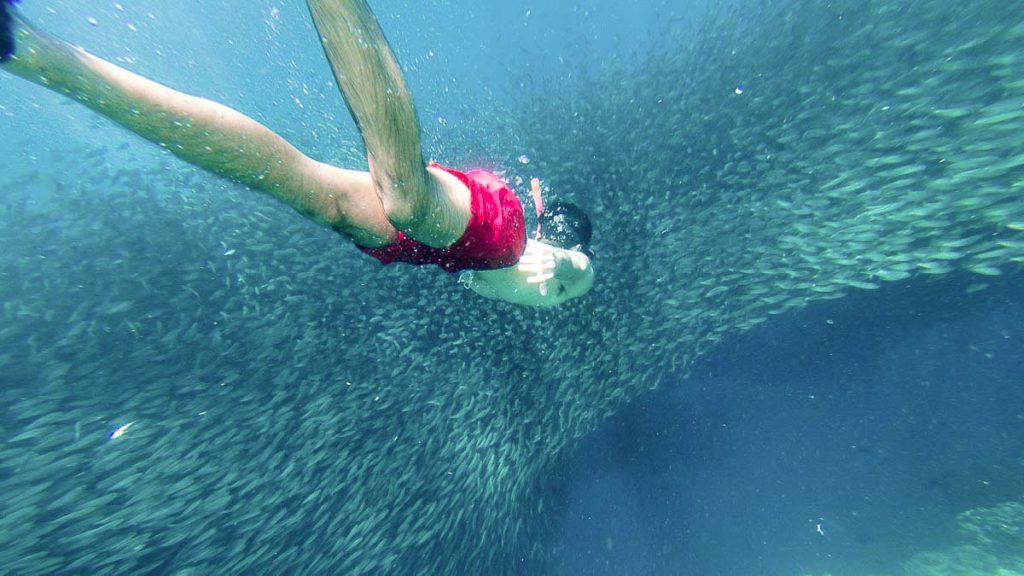 Fret not if diving ain't your thing — Cebu has no shortage of thrilling things to do! You can go canyoneering at Kawasan Falls, snorkelling with the sardines in Moalboal, and hiking at Casino Peak.
Read more: What to Do in Cebu, Philippines — 10 Epic Experiences That Are Surprisingly Affordable
Click here for flight prices from Singapore to Cebu!
8) Scale a volcano in Lombok, Indonesia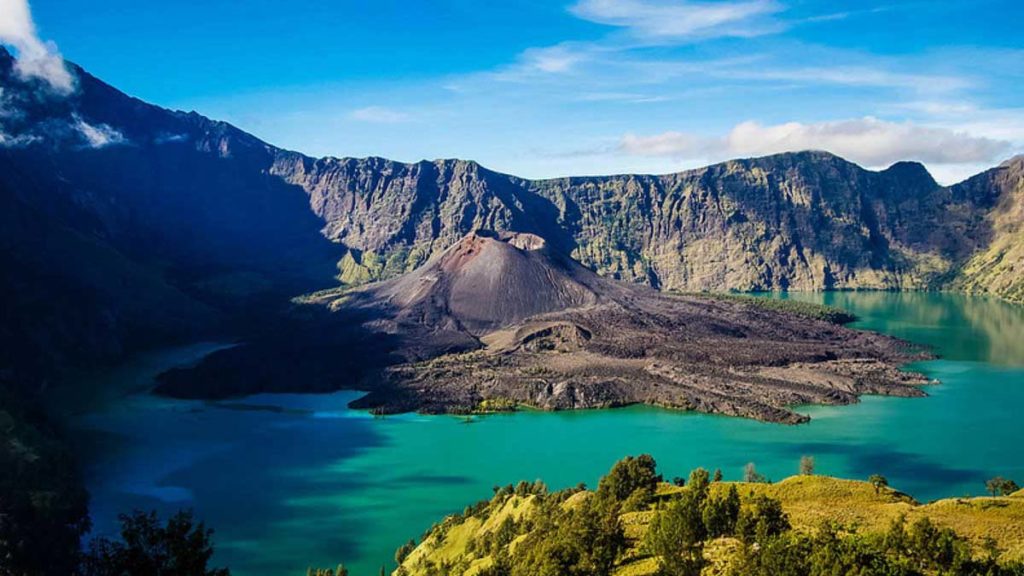 Photo credit: Rinjani National Park
Now this is a weekend getaway from Singapore that's been slept on. Lombok is not as well-known as cities like Bali and Jakarta but it's definitely worth the visit if you're a nature lover! Here you can go snorkelling at Pink Beach, trekking at Benang Kelambu Waterfall or sunbathing at Selong Belanak Beach.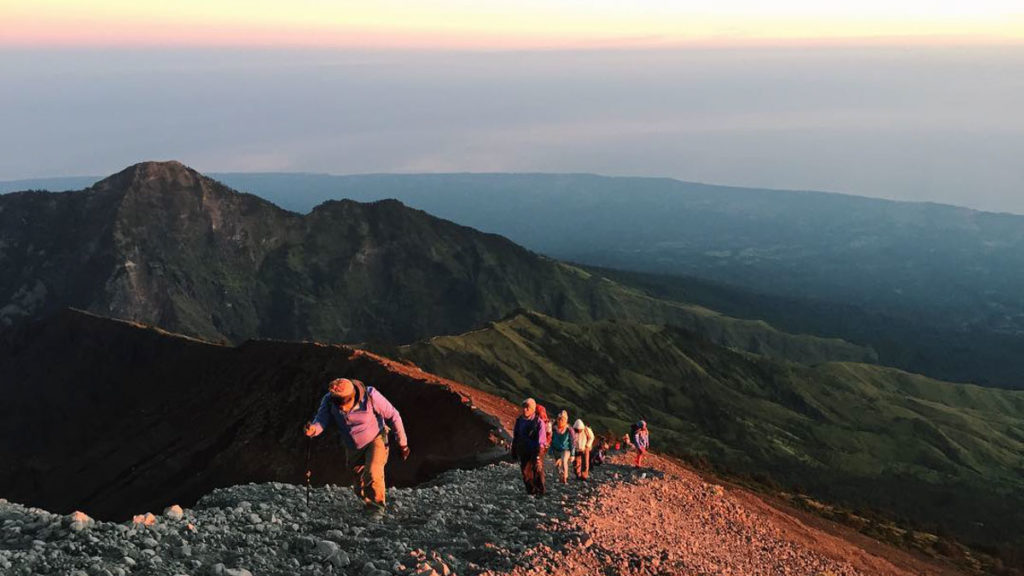 Photo credit: @lailetstravel via Instagram
The main reason to visit Lombok? To conquer the famous Mount Rinjani. At 3,726m, Mount Rinjani is the second-highest volcano in Indonesia and occupies the majority of the island.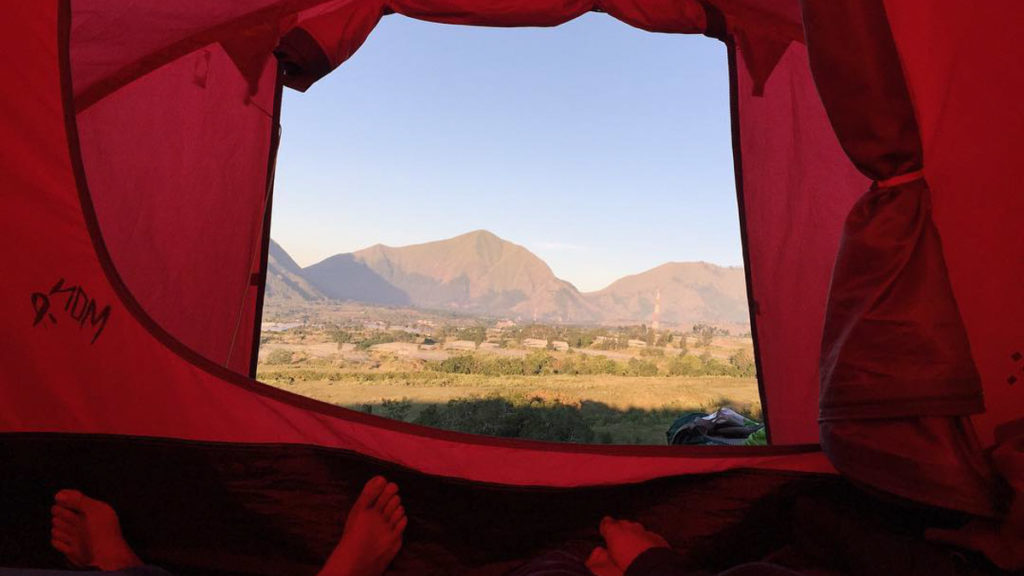 Photo credit: @lailetstravel via Instagram
The two to four-day trek (depending on your route!) is considered one of the best hikes in Southeast Asia. I hiked Rinjani back in 2017 and it's still one of my all-time favourite trips to date.
Click here to check flights from Singapore to Lombok!
9) Pick up Muay Thai skills in Bangkok, Thailand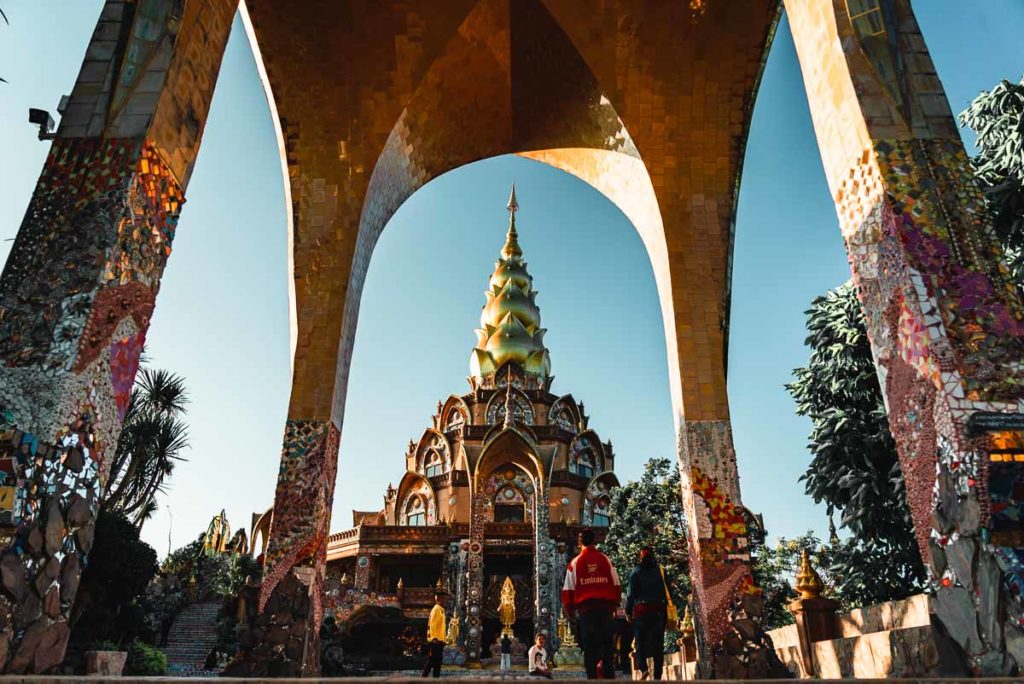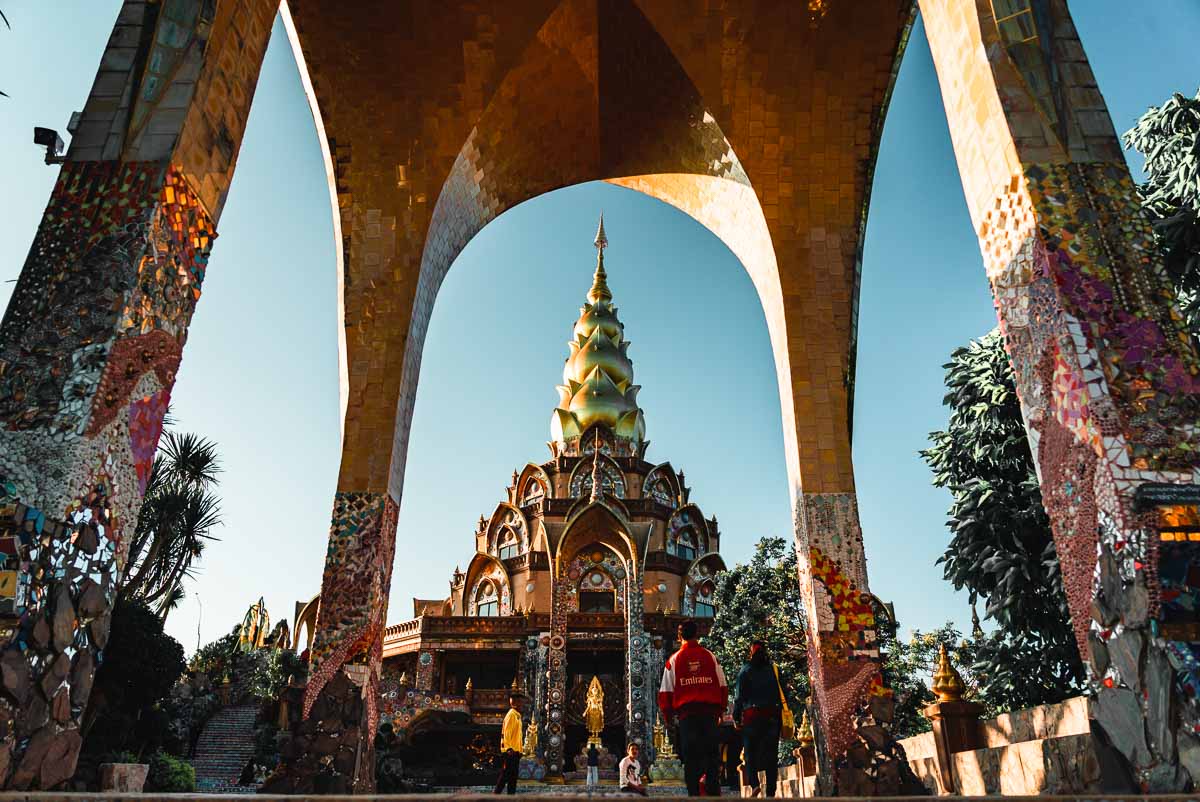 Bangkok is every Singaporean's go-to for a quick weekend getaway. A typical itinerary usually looks something like this: Chatuchak Market, Thai food, Platinum Mall, more Thai food, endless massages, and that's about it.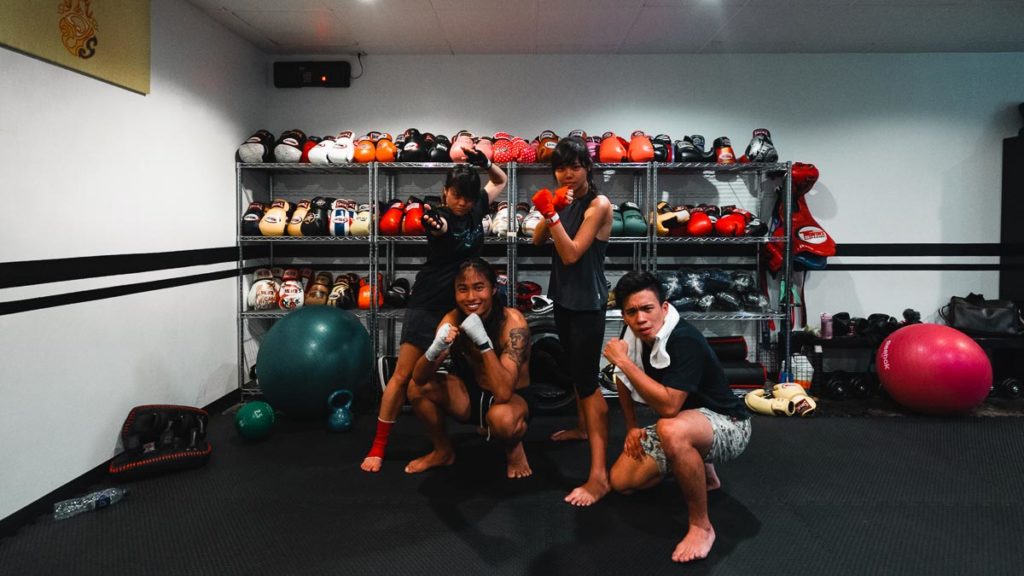 How about switching things up by learning Thailand's national sport, Muay Thai, from some local masters? Muay Thai, also known as "the art of eight limbs", has been gaining popularity in recent years. It's fun plus it's a great workout!
Read also: 4D3N Bangkok Itinerary — Finding Hidden Gems in the City All Singaporeans know
Click here to search flight prices from Singapore to Bangkok!
10) Enjoy water sports in Bali, Indonesia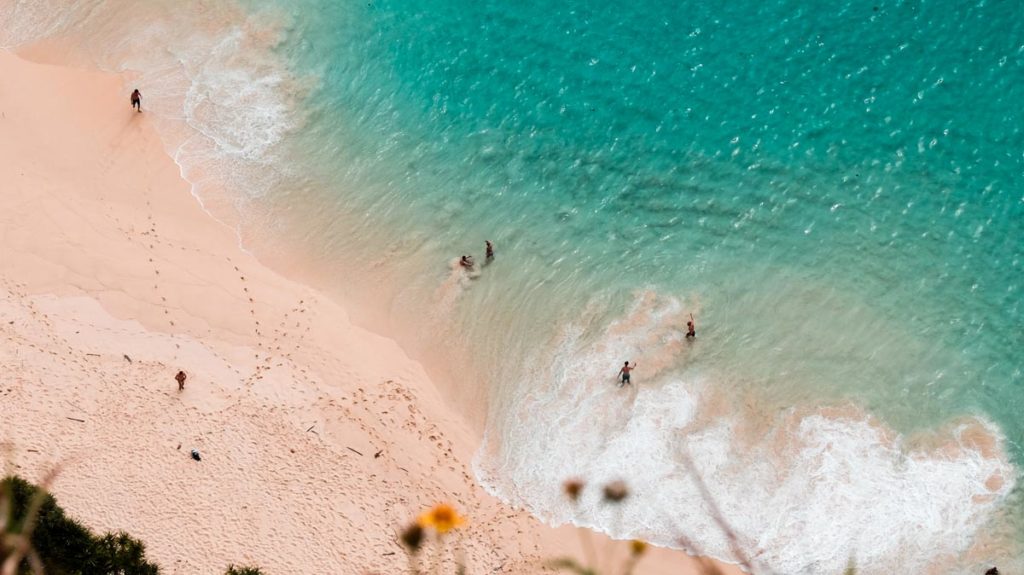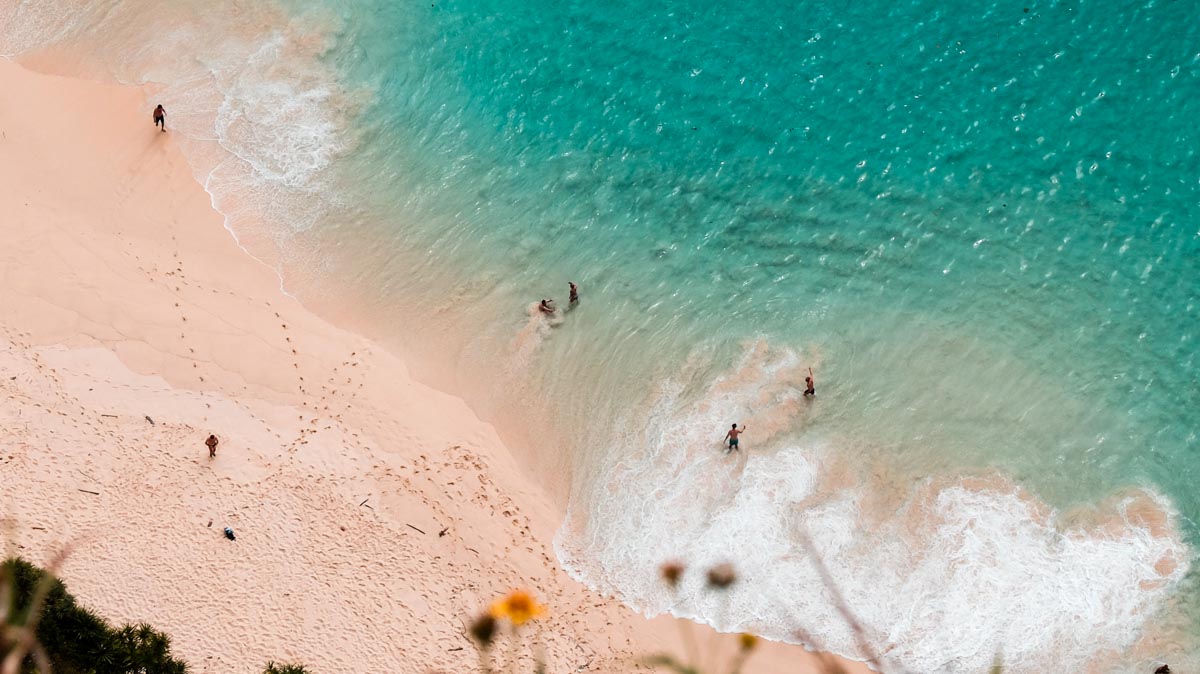 Everyone knows Bali as a great place to chill on the beach, work on your tan and knock back some beers.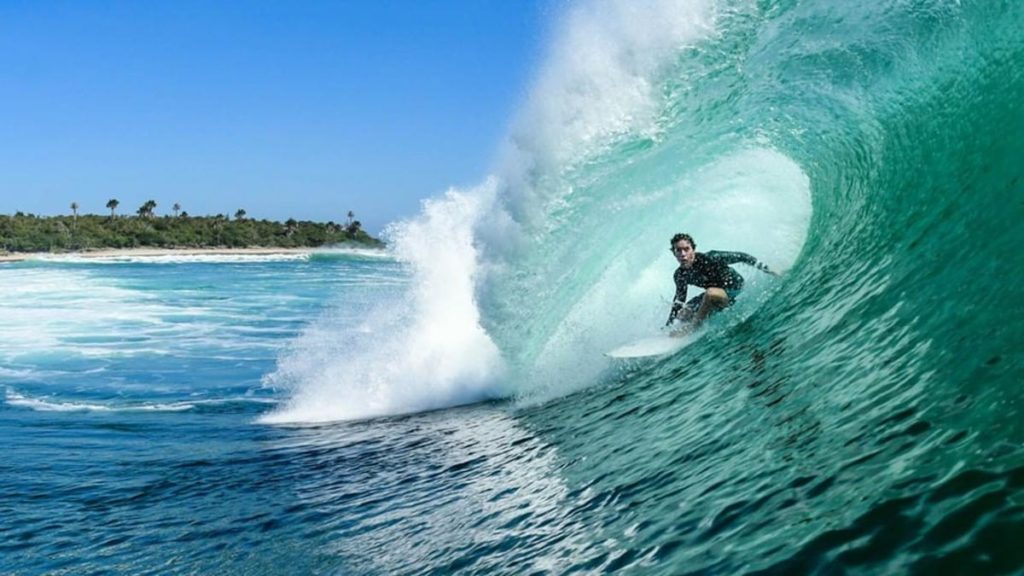 Photo credit: @rapturecamps via Instagram
But it's also the ideal spot to feed your need for adrenaline! Chase enchanting waterfalls, surf some of the best waves on the planet, or even dive down and explore a WW1 USS liberty ship!
Read also: 10 Best Adventurous Things To Do In Bali Other Than Chilling
Click here for flight prices from Singapore to Bali!
11) Ride a hot air balloon during sunrise in Siem Reap, Cambodia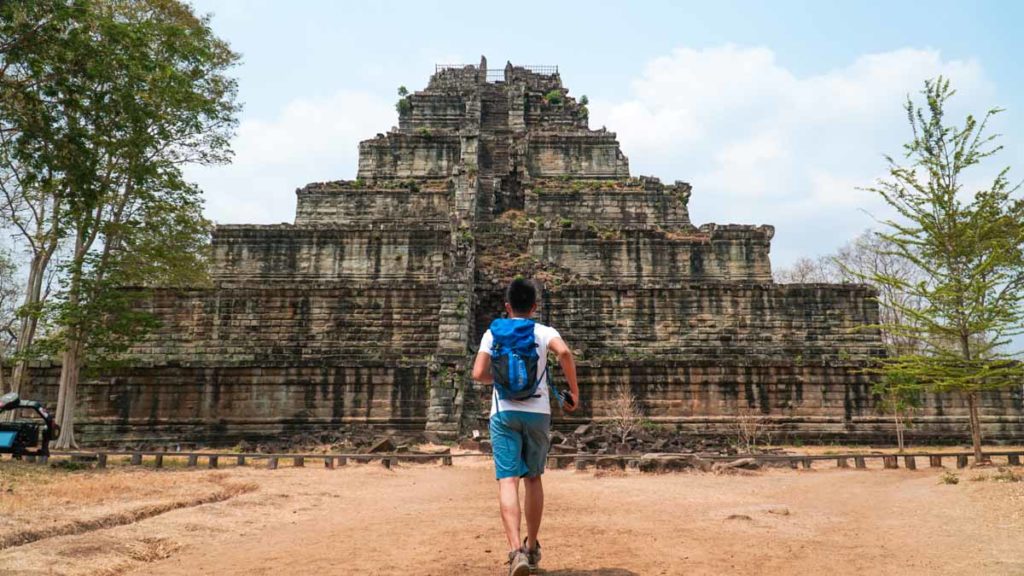 Cambodia is a beautiful country with rich history and gorgeous temples featured in Hollywood films like Angelina Jolie's Tomb Raider. Before you start scratching your head as to why I consider Siem Reap an adventure destination: Rich in history ≠ boring.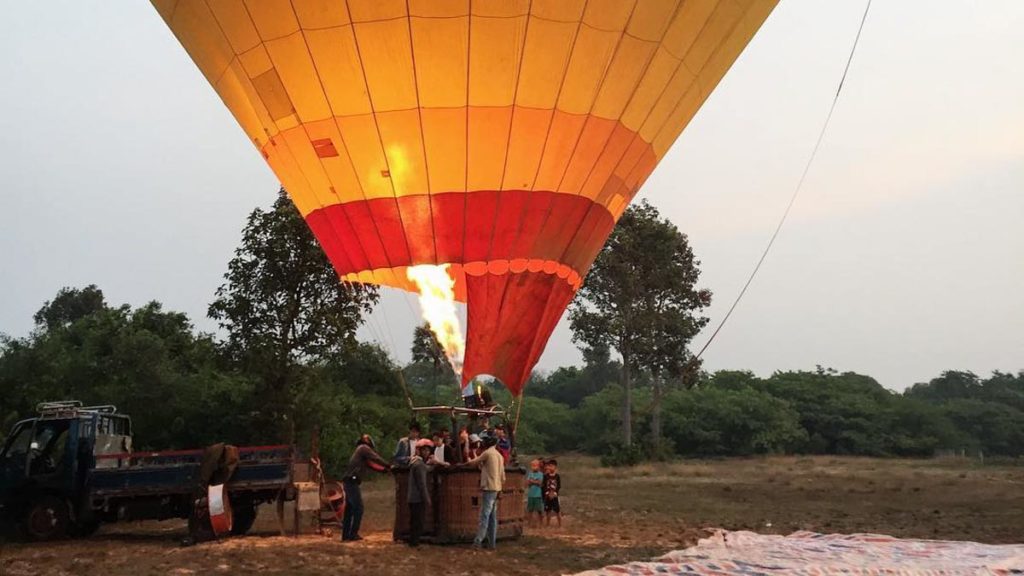 Photo credit: @polkaheartlove via Instagram
While you won't be chasing bad guys like Jolie did (hopefully), there's still loads of cool things you can do worthy of any action blockbuster! Top of the list — a hot air balloon ride over this whimsical city.
Click here to check flights from Singapore to Siem Reap!
Read also: 7-Day Cambodia Itinerary Under S$600 — An Epic Journey of History, Adventure and Tranquility
Start Planning Your Weekend Getaway!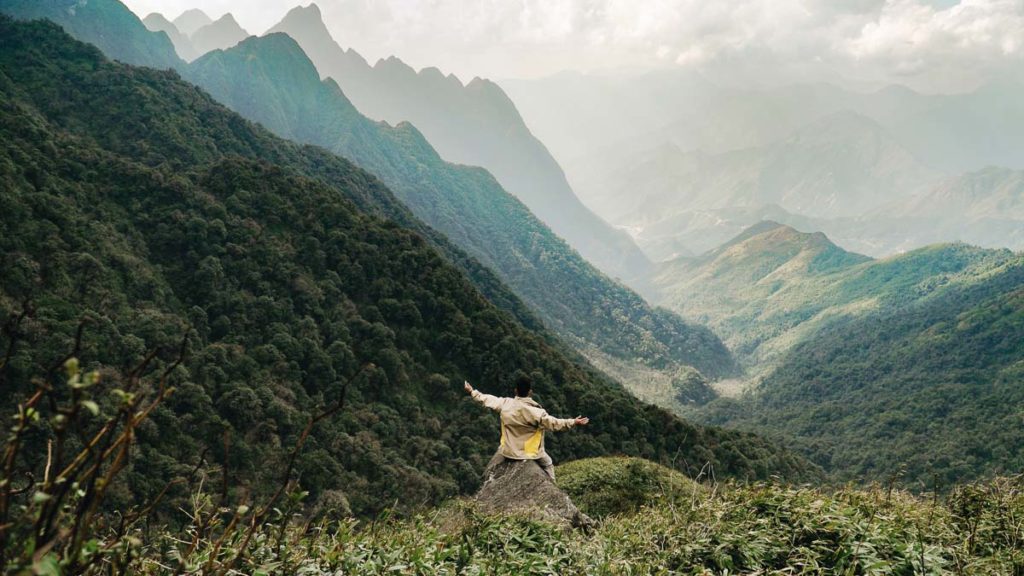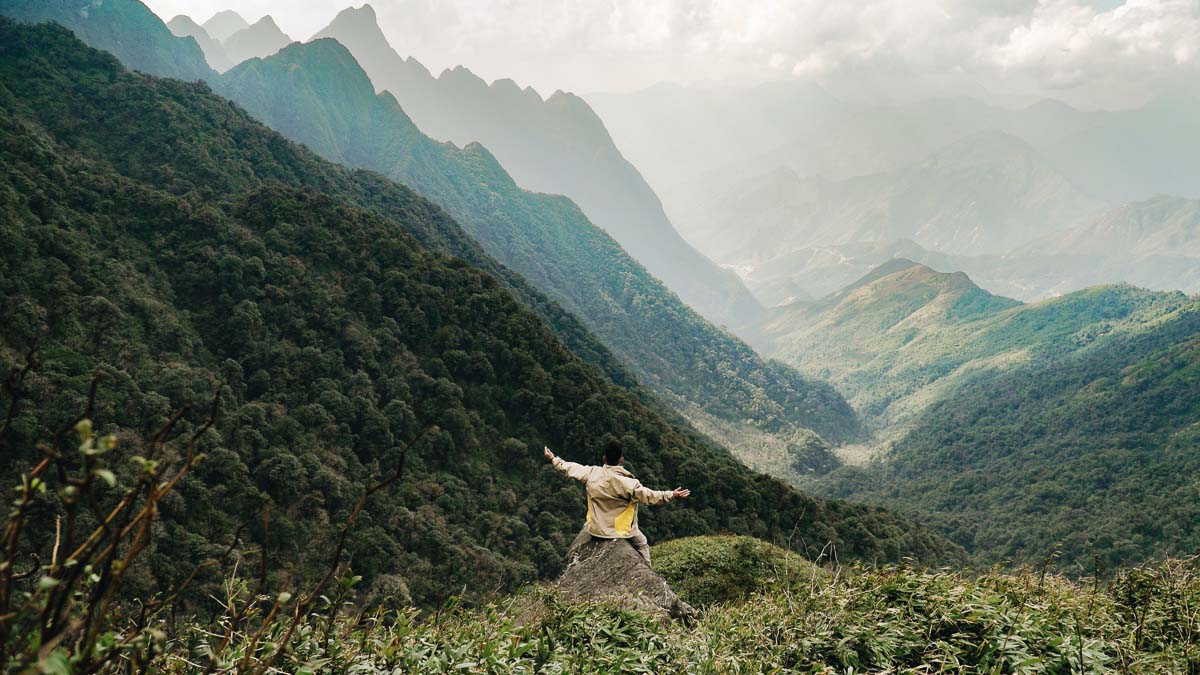 Southeast Asia truly is your oyster. Many think that we need to reserve bucket list items or adventure-packed itineraries for longer trips or faraway destinations — but that's hardly the case!
There's plenty to do closer to home that's both affordable AND can be done over long weekends.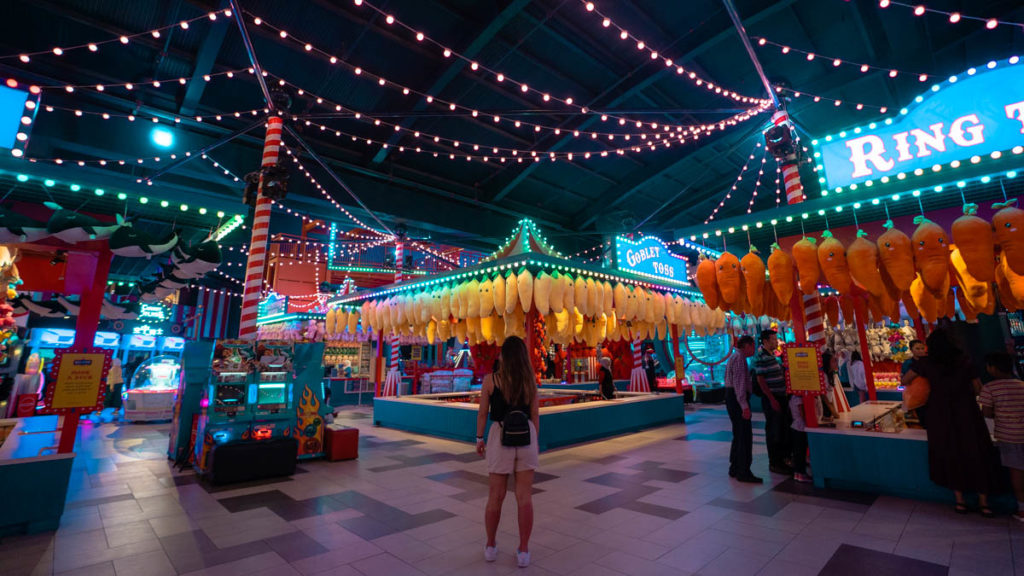 So the next time your colleagues or friends ask what you did over the weekend, you might just be sharing stories of swimming with sharks or sandboarding instead of the usual Netflix and sleep.
Check out some of our Southeast Asia content:
– 31D Southeast Asia Itinerary: Backpacking 5 Countries Under S$2.3k — Myanmar, Thailand, Cambodia, Vietnam & Laos
– 7-Day Cebu Itinerary — The Perfect Mix of Adventures in Moalboal, Oslob and Bohol
– 2-Week Vietnam Itinerary — Heart-Pumping Experiences through Northern and Central Vietnam from Hanoi to Da Nang
Got any cool ideas for epic weekend getaways from Singapore? Let us know in the comments!
---