Get the most out of your SingapoRediscovers vouchers with these new experiences!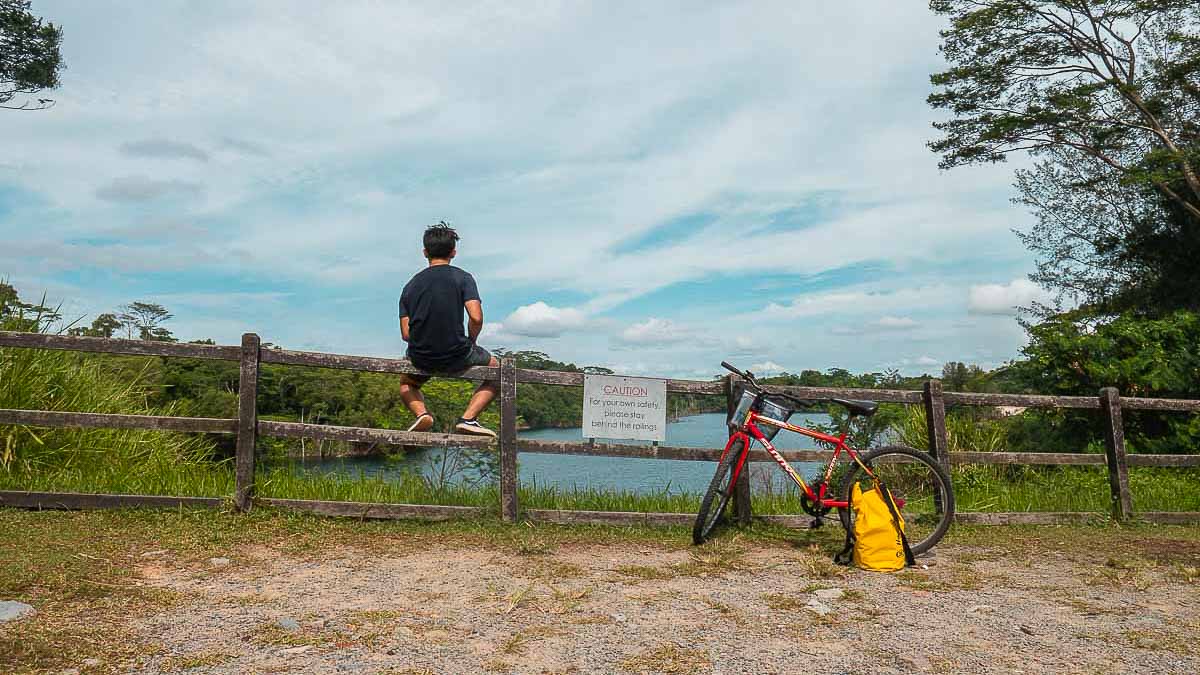 Update: If you haven't heard, our SingapoRediscovers vouchers have been extended till 31 Dec 2021!
Many people might spend their SingapoRediscovers vouchers on hotels and attractions. But we looked for the most interesting experiences and tours so you have more choices! Why not try something with a dash of novelty? Like fishing on a kayak, or sailing on a luxury yacht?
Here's our list of unique activities and experiences that are totally worth your S$100 SingapoRediscovers vouchers!
1) Catch a serial killer in Chinatown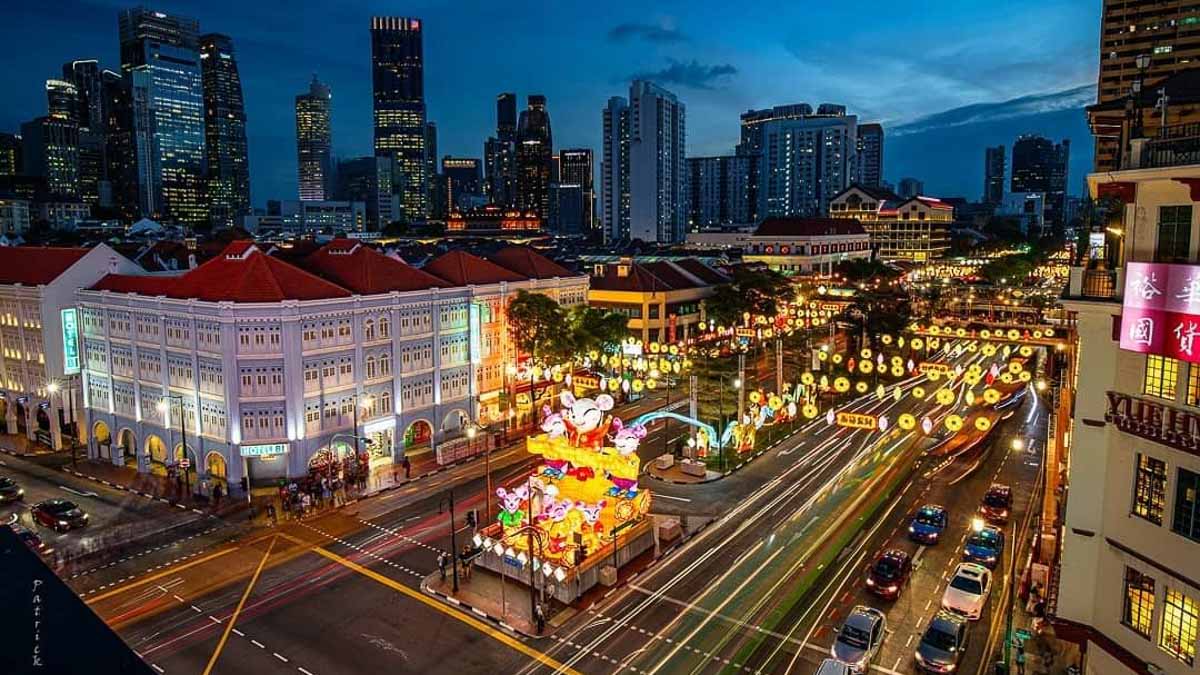 Photo credit: @parkonking via Instagram
There's been a murder in Chinatown and it's your job to solve the mystery! Tribe's outdoor escape room is a unique outdoor version of the escape room puzzles we've been familiar with. Instead of breaking out of a room, you have free reign over where to go based on your clues.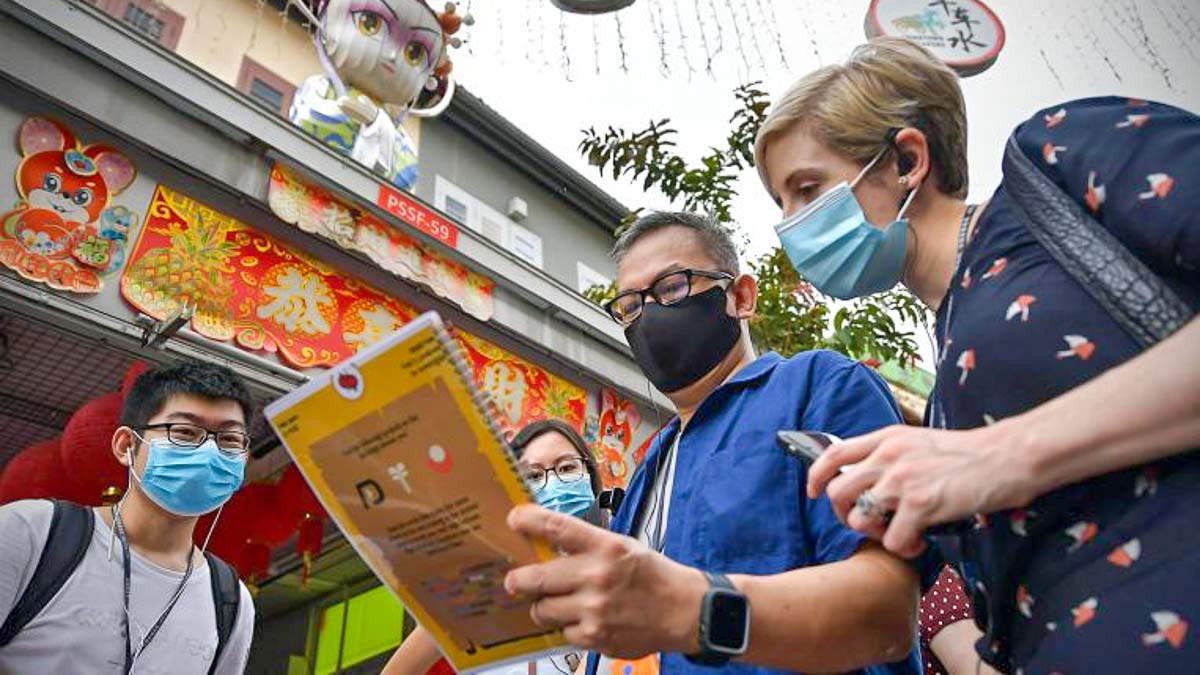 Photo credit: Tribe
Along the way, you'll "meet" intriguing characters narrated by your guide — a Samsui woman, a moneylender and a provision shop owner. It's a fun way to get to know more about the iconic district!
Cost: S$50
Tour timing: 10AM – 12PM (Fri – Sun)
Meeting point: Chinatown MRT Exit C, Level 2 Garden Bridge
2) Explore Singapore's dark past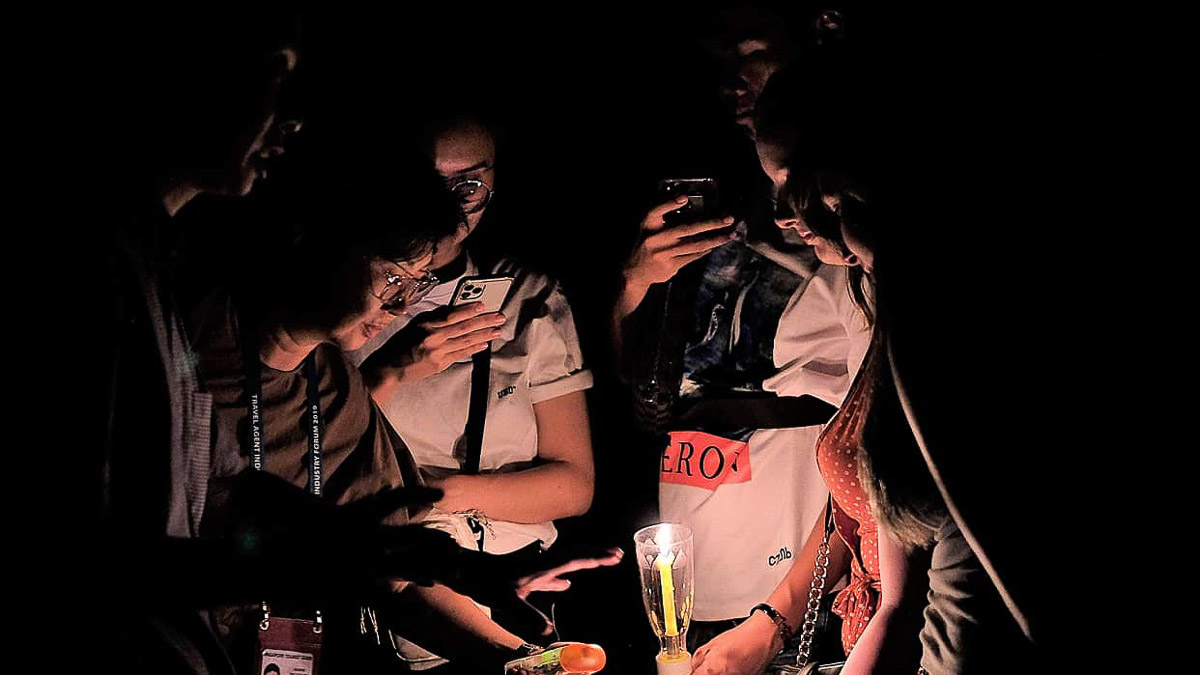 Photo credit: Oriental Travel & Tours
Grab your brave pals and venture into Singapore's haunted sites with Creepy Tales of Singapore.
Discover more about the past as the seasoned guide takes you around some of Singapore's unassumingly hunted sites while sharing stories of the past. You'll also visit places where many lost their lives during the Japanese occupation.
Cost: S$105
Tour timing: 7:30PM – 10:30PM (Wed – Sun)
Meeting point: Haw Par Villa MRT Station Exit A
3) Ride through the city in a sidecar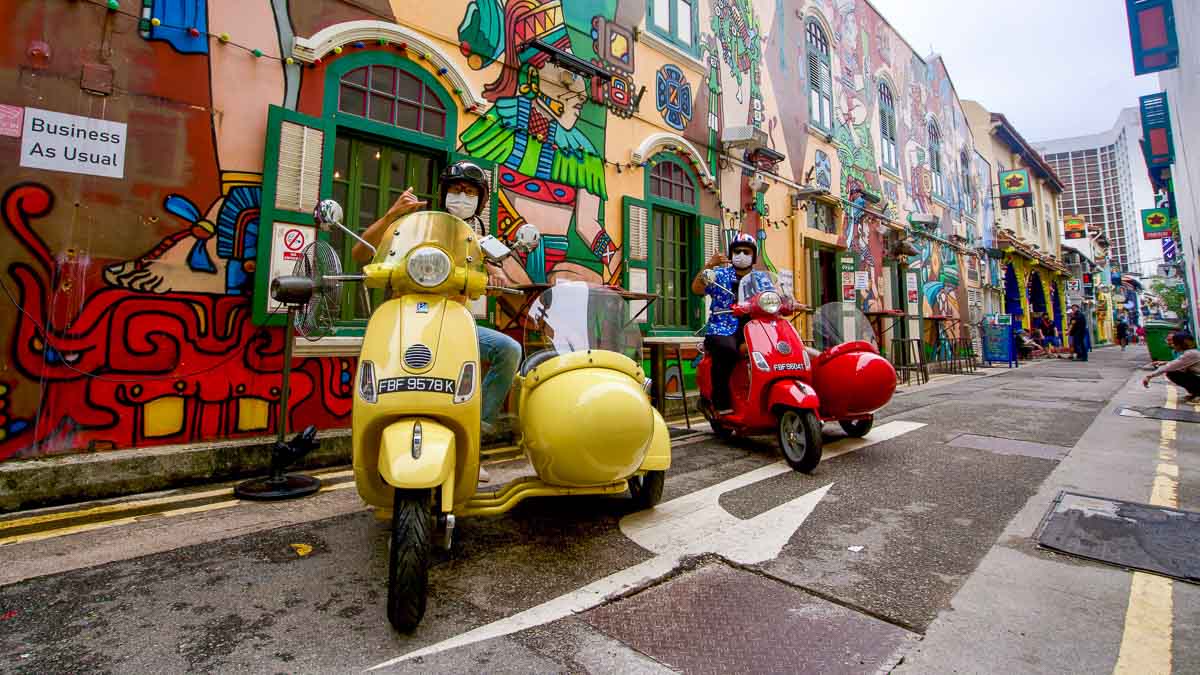 It's a thrilling experience being in a Vespa sidecar. As a pillion, there's no need to hold on to your driver. Instead, you're in a stylish pod attached beside a Vespa bike! The professional riders will also take good care of you as you speed through the city's nooks and crannies.
Get familiar with Peranakan culture in Joo Chiat, or visit the alleys of Tiong Bahru's vintage estate. Want a longer ride? Go for Singapore in a Nutshell and cover areas from Kampong Glam to Chinatown and Marina Bay!
Cost: S$160
Tour timings: Varies
4) Try fishing on a kayak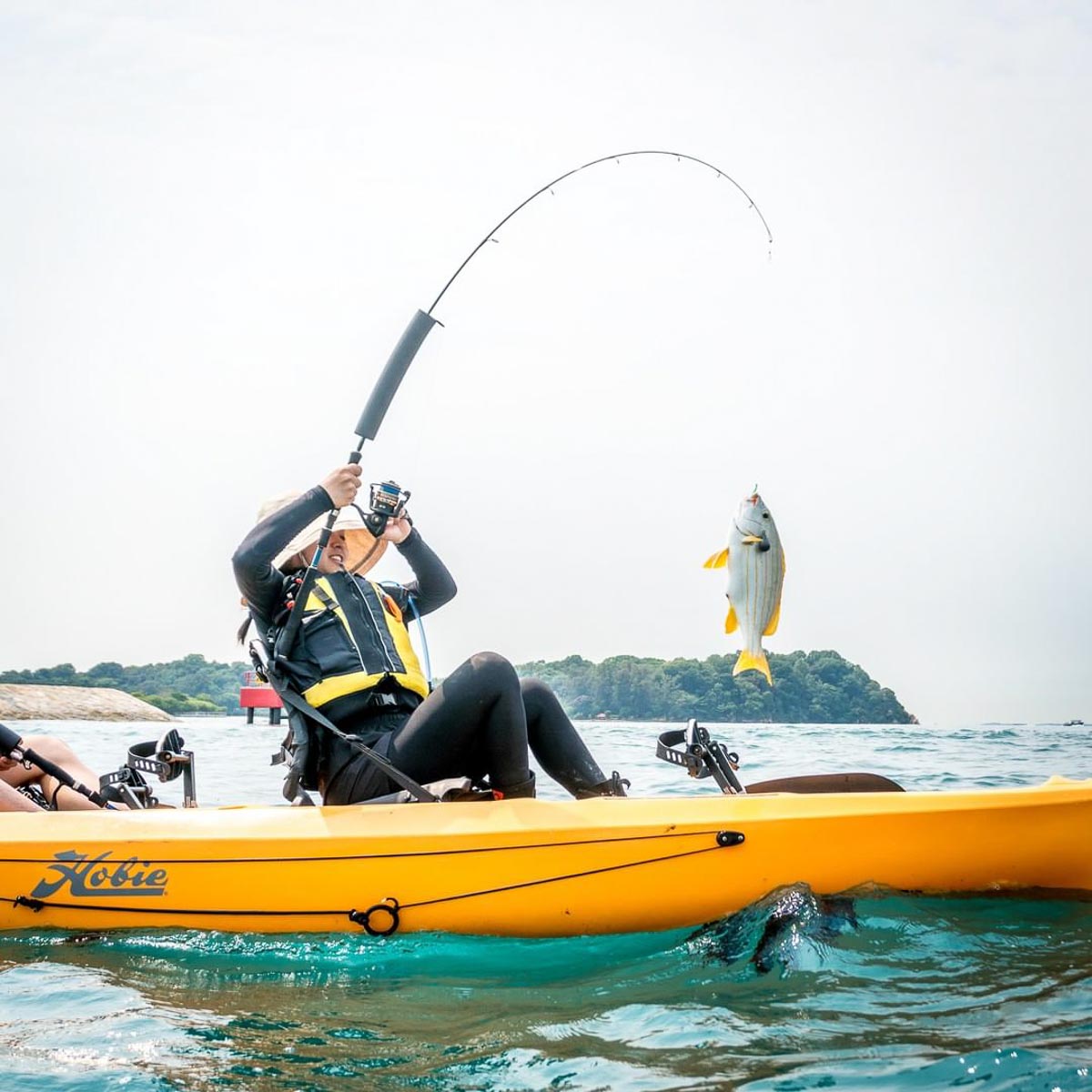 Photo credit: @fever.sg via Instagram
Fever's unique kayak fishing experience is great for folks of all ages. In a four-hour session, you'll be in a tandem kayak with an expert guide who will take you to the best fishing spots. Even if you've never tried fishing in your life, here's where you can pick up the basics of fishing and learn about fun facts of marine life below. You could catch up to eight fish, if you're lucky 🐟
This experience lets you pick up a new skill — and dinner while you're at it — for just S$29 if you use your SingapoRediscovers vouchers!
Cost: From S$129
Tour timings: 7AM – 11AM
Meeting point: Depends on choice of tour
*Pro-tip: Wear tons of sunblock as you'll be under the sun for a long time!
5) Track down otters in the city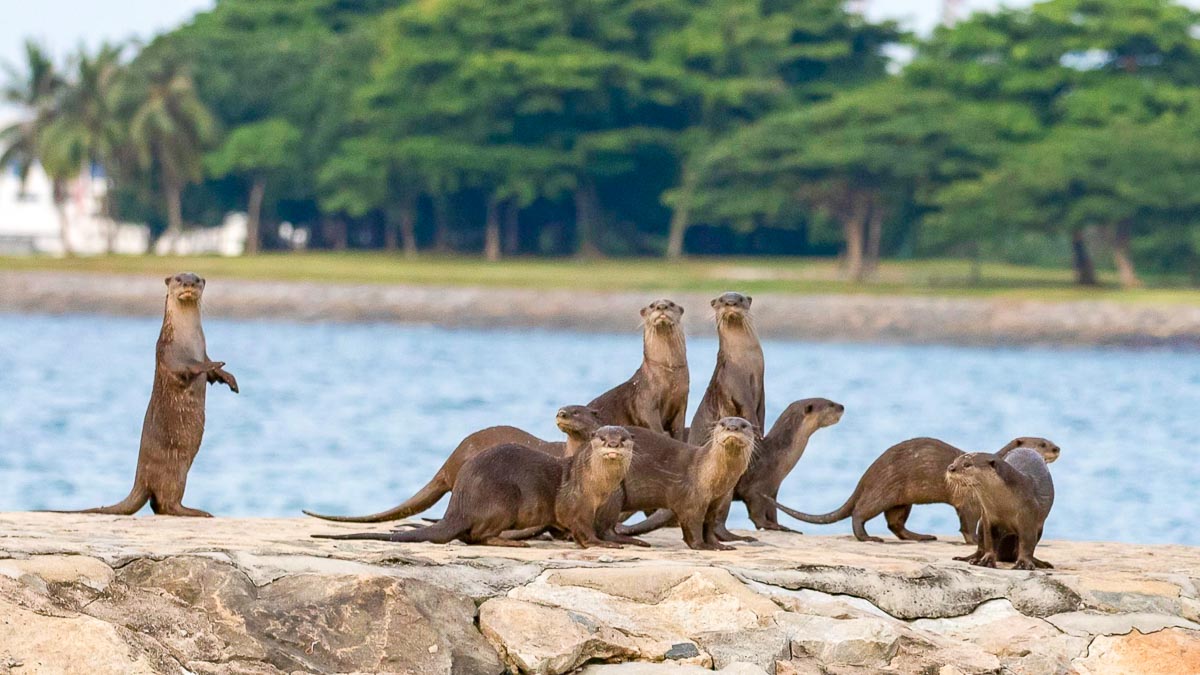 Photo credit: Bernard Seah
From eating koi fish to visiting a Shell station, I bet you've heard many stories about our resident otters. But other than their antics, did you know otters can drink seawater without becoming dehydrated?
On this tour, you'll be cycling around the city with wildlife photographer Bernard Seah (a.k.a. the Ottergrapher) for a chance to meet our furry friends! You'll travel to their favourite hangout spots and learn all about these cute creatures from the Otter-enthusiast.
Cost: S$87
Tour timing and meeting point: Depends on booking
6) Explore Singapore on Wheels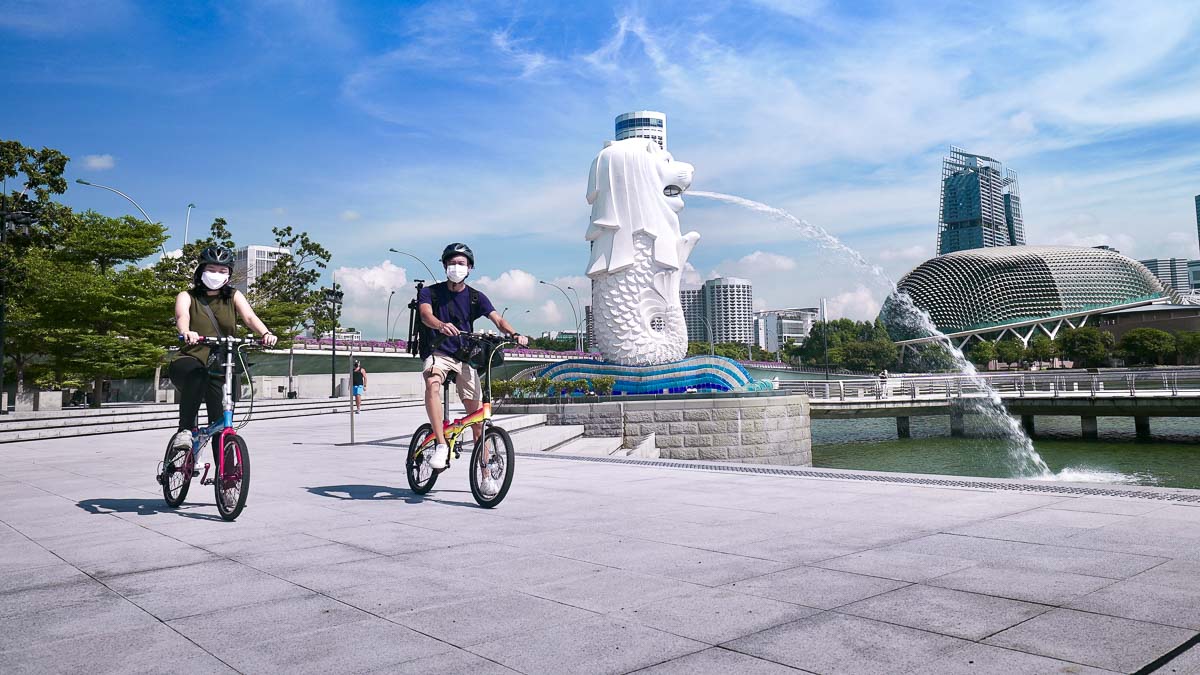 Looking for something active to do this weekend? Rent a bike for 10 hours (S$45) and cycle through the city! Make your way to Marina Bay, or cruise through the streets of Little India, Kampong Glam and Clarke Quay.
Alternatively, make us of your SingapoRediscover Vouchers and join a city bike tour designed for locals. An experienced guide will bring you through some of the most scenic sights in singapore while sharing interesting stories. You'd be surprised how much you never knew despite living in this country for years!
Cost: S$38.79
Tour timings: 9AM – 1PM, 5PM – 9PM
Meeting point: Nicoll Highway MRT Station
7) Or Pulau Ubin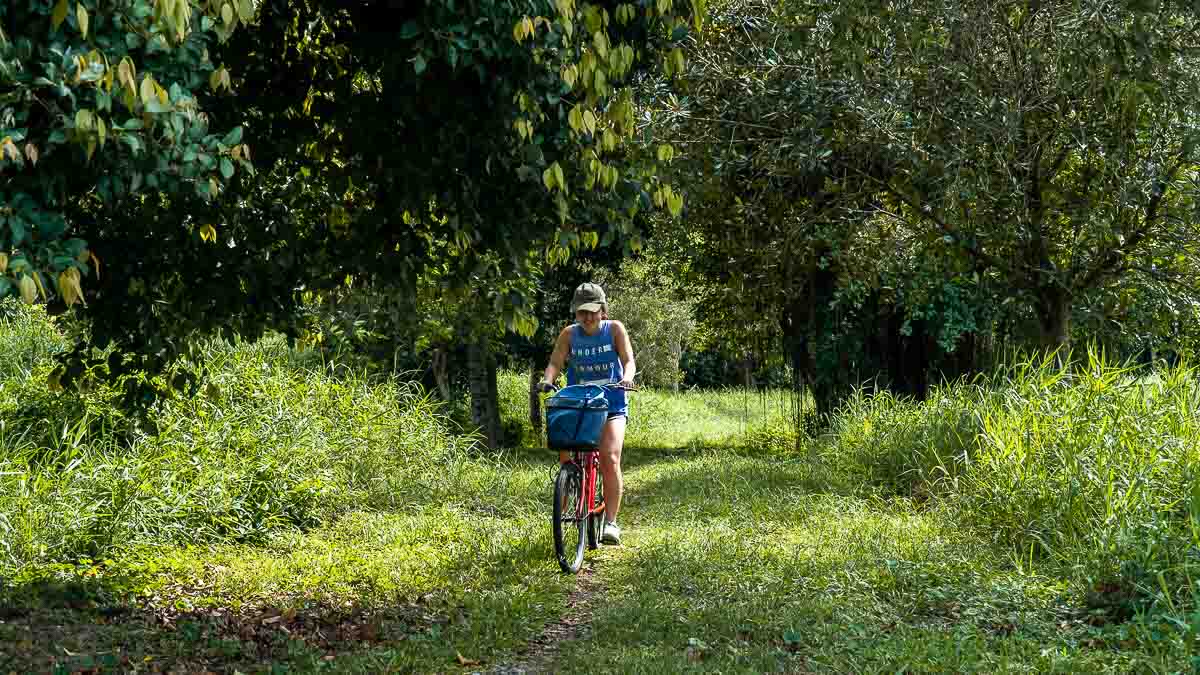 Pulau Ubin is an offshore island many know of but rarely visit. However, it's one of the best places to escape to if you want a break from the city — all you've to do is get on a ferry and rent a bike for S$5/day.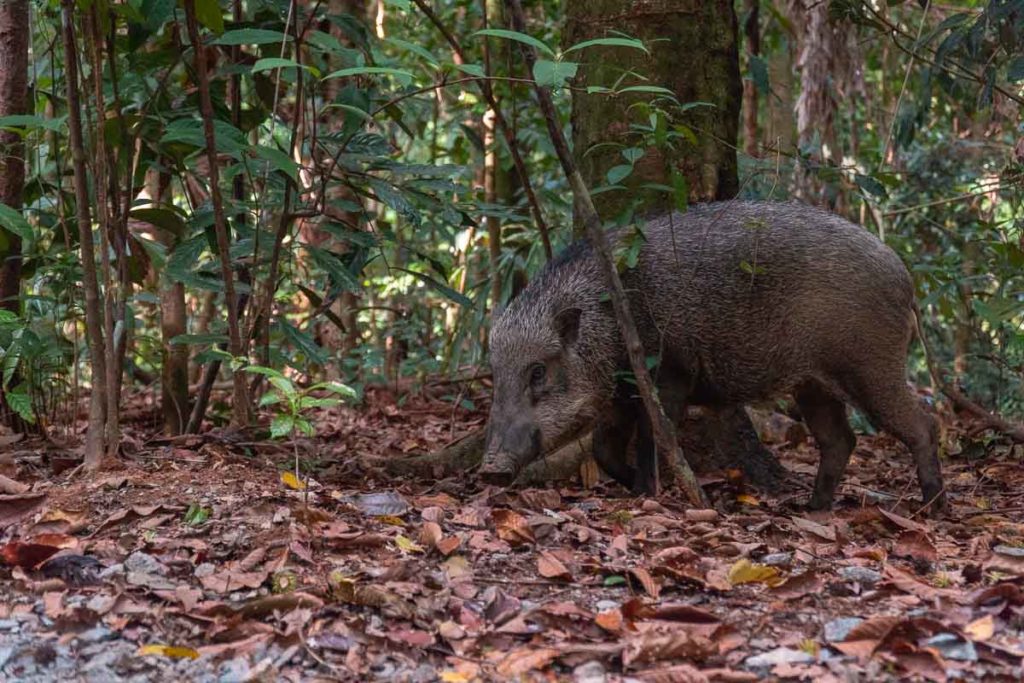 Cycle through biking trails, discover mangroves, and meet native wildlife along the way. The best part? Not a single skyscraper in sight!
If you're not confident to go on your own, go on a tour instead. It comes with a guide, bike rentals, and two-way ferry transport! So, you can enjoy the island's unspoiled landscape without worrying about getting lost.
Cost: S$53.30
Tour timing: 8AM – 12PM
Meeting point: Changi Point Ferry Terminal
Read more: Pulau Ubin Guide — A Local's Guide to Exploring This Hidden Gem
8) Go behind the scenes of our local film industry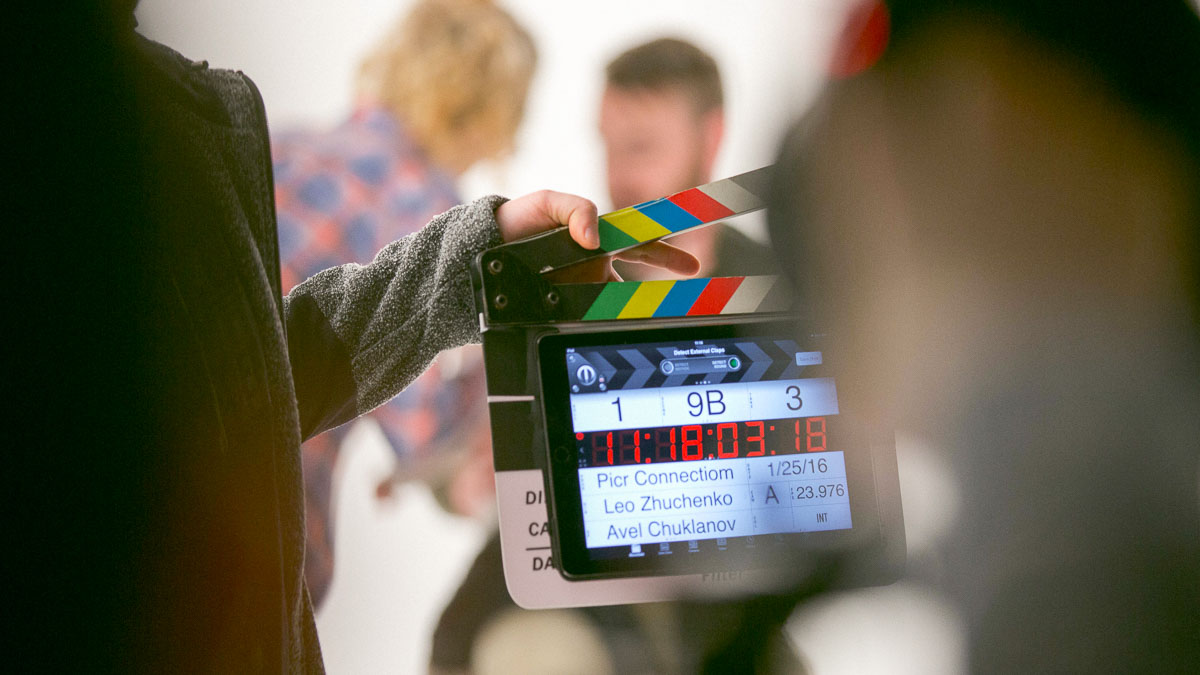 Photo credit: @chuklanov via Unsplash
Ever wondered what it's like to be Steven Spielberg?
Get to know Singapore's film industry and understand the process from storyboarding to styling. During the session, you'll even get to produce your own short video masterpiece! You'll also learn how Singapore's Film and Cinema Industry has evolved in the last century.
It's a great family activity, especially for kids as they learn what goes on behind the scenes of their favourite shows.
Cost: S$250 for five pax
Tour timings: 9AM – 11AM, 5PM – 7PM
Meeting point: Toast Box at Esplanade Theatres By the Bay
9) Meet the legends of Singapore's disappearing trades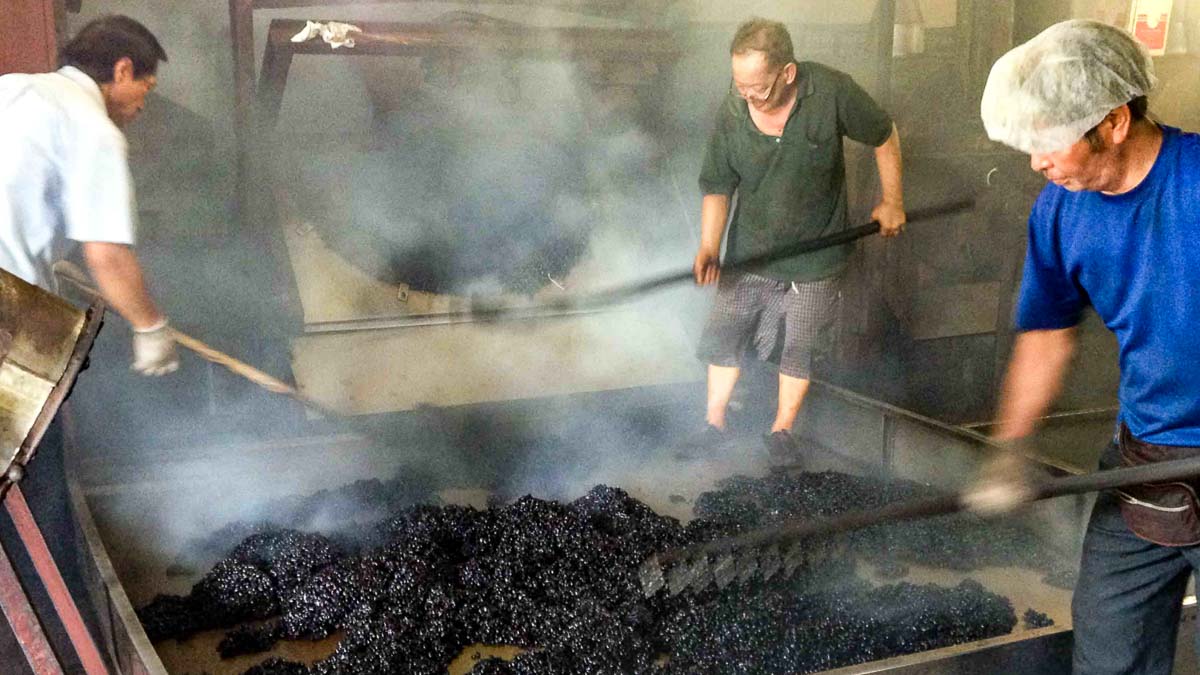 Photo credit: Tribe
As a country that's constantly evolving, we've seen how some trades have slowly phased out. Fortunately, some of these trades from yesteryear are still around. And it's not too late to pay them a visit!
This fascinating tour gives you a glimpse of Singapore in the 1950s to 1980s through. See where our traditional kopi comes from at a coffee roasting factory. Or, visit our remaining traditional bakeries — watch how your favourite bread and big ear biscuits are made!
Cost: S$83.35
Tour timing: 9AM – 1PM (Mon – Fri for private tours, Tue – Fri for join-in tours)
Meeting point: Taxi Drop-off at Newton Food Centre
10) Sail on a yacht to Singapore's Southern Islands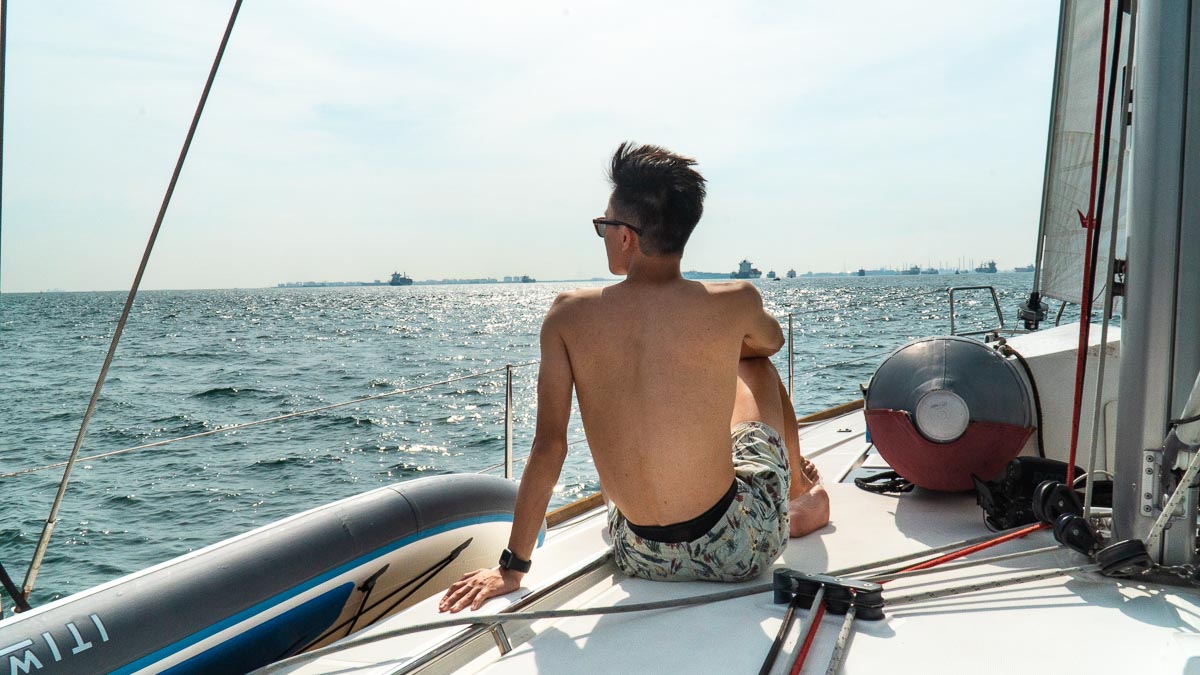 Spend an afternoon on a luxury yacht headed toward the Southern Islands. You'll learn its history and stories from your guide as you sail past each one.
During your round trip, you'll pass by St. John's Island, Lazarus Island, and the ex-landfill Semakau Island. You'll even pay a visit to Raffles Lighthouse, located at Singapore's southernmost tip, as well as Sentosa and Marina Bay.
Plus, you get to pop by Kusu Island! It's the most interesting one with brightly-coloured shrines and an adorable tortoise sanctuary. Refreshments are provided on this casual cruise. So, sit back relax and enjoy the stories and ocean breeze!
Cost: S$89 (Mon – Fri)
Tour timings: 10AM – 12:30PM, 3PM – 5:30PM, 5:30PM – 8PM
Meeting point: Marina at Keppel Bay
Bonus activities and experiences
Unfortunately, you can't spend the SingapoRediscovers vouchers on the experiences below. However, if you're a thrill-seeker or love new adventures, you should definitely consider checking these out too!
11) Experience life in the fast lane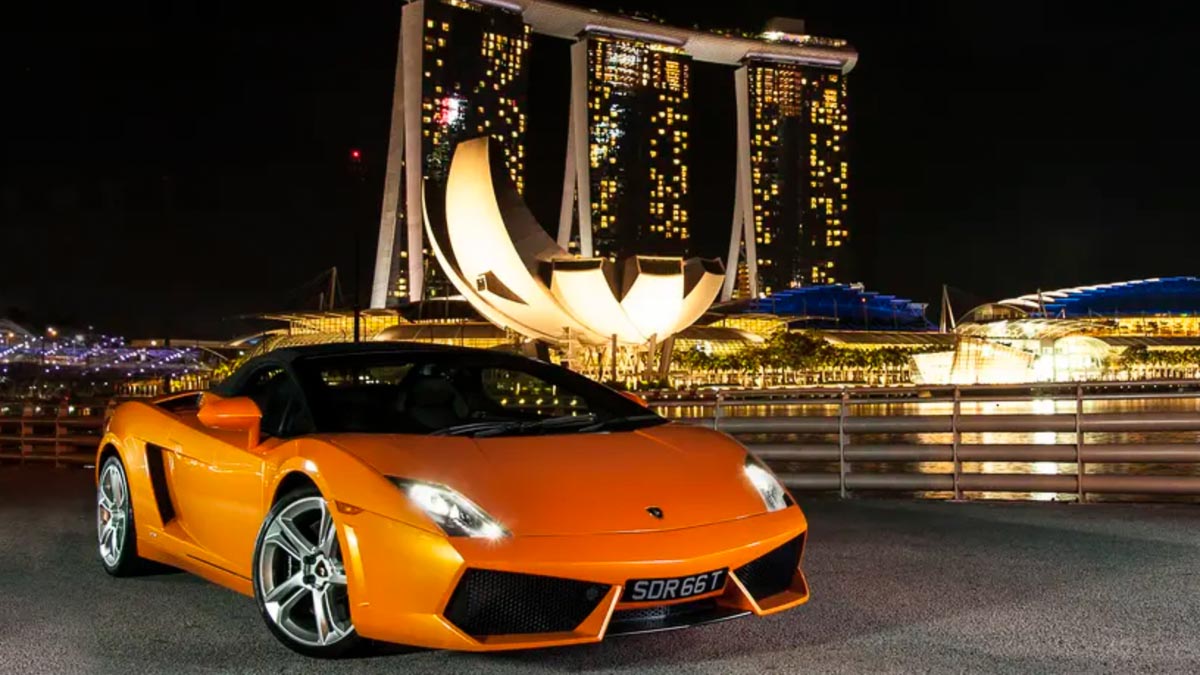 Photo credit: Klook
Satisfy your need for speed in your very own supercar! Take this chance to make rounds on the F1 track — the best way to experience driving a Ferrari or Lamborghini in all its glory.
Can't drive? No worries, you can still feel the thrill in the passenger seat. Just opt for a professional driver to take you around the course!
Cost: S$363.79
Tour timings: 9AM – 11PM
Meeting point: Marina Bay Sands
12) Visit creatures of the night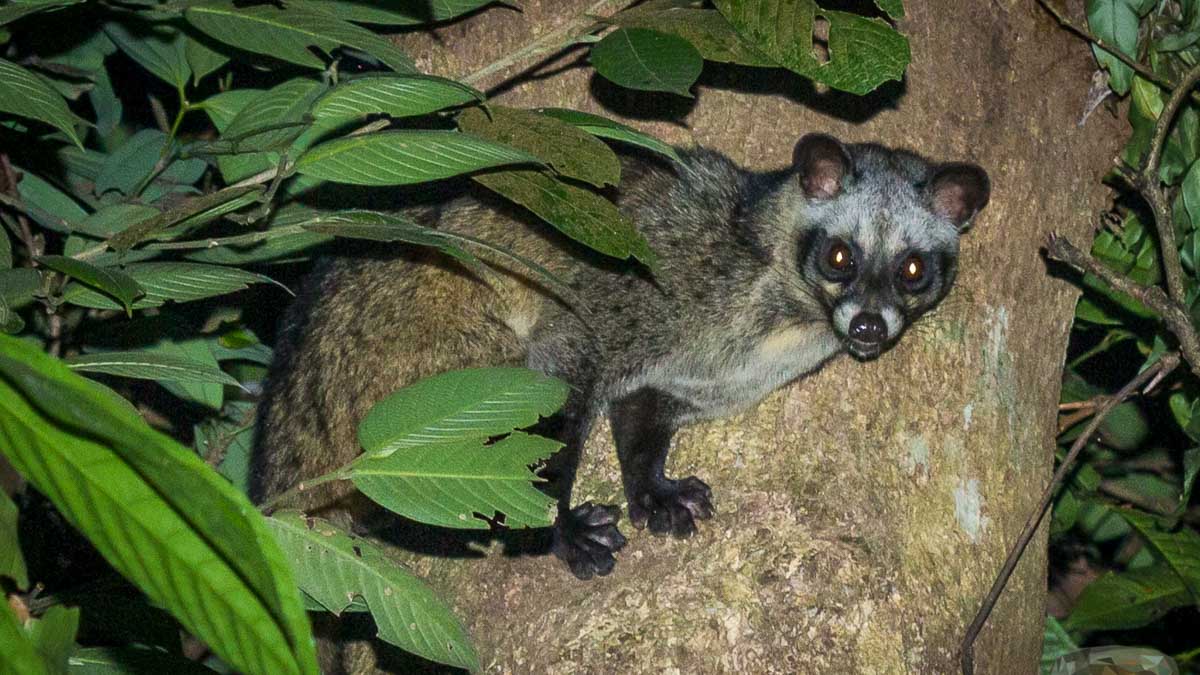 Photo credit: The Untamed Paths
If the paranormal isn't your cup of tea, go suss out some nocturnal creatures instead!
Explore our parklands at night with The Untamed Paths. This group of young naturalists lead you to discover the animals that awake at night. You'll have so much fun spotting owls, snakes, and even lemurs jumping from tree to tree!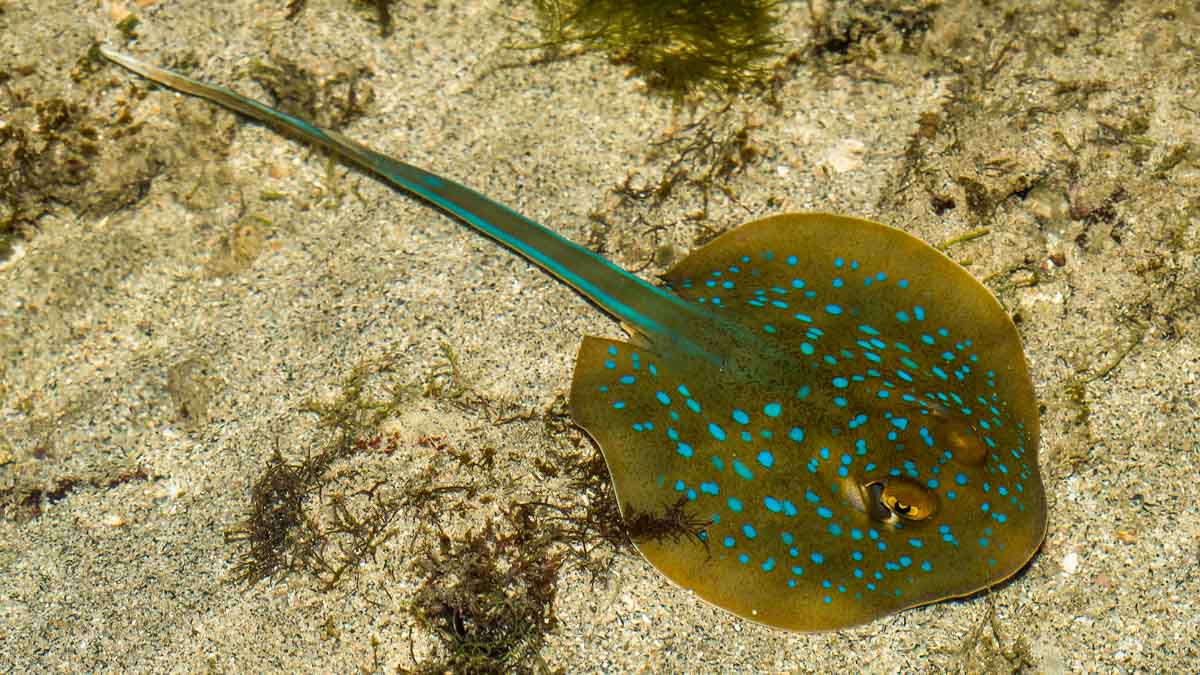 Photo credit: The Untamed Paths
Alternatively, search for unique marine life in shallow pools. Head out at pre-dawn and watch the low tide reveal all types of animals — you might see octopus, shellfish, crustaceans, starfish and stingrays too!
Cost: S$79
Tour timings and meeting point: Depends on booking
13) Venture into Singapore's uncharted territories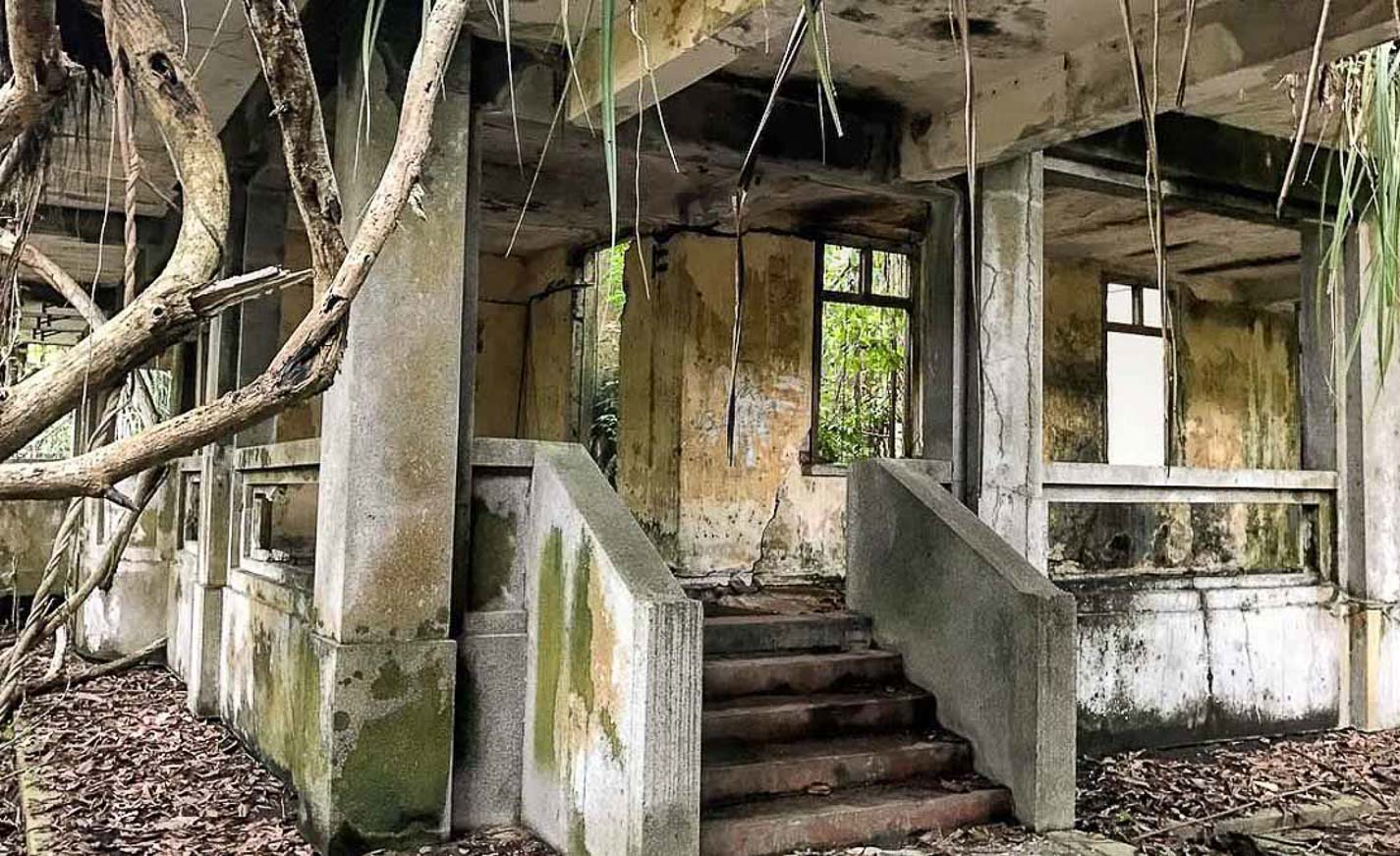 Photo credit: @hanl0ng via Instagram
In an ever-changing city like Singapore, you'd be surprised by how many abandoned places exist. Go on an adventure and uncover historic places from World War II bunkers to an abandoned beach villa.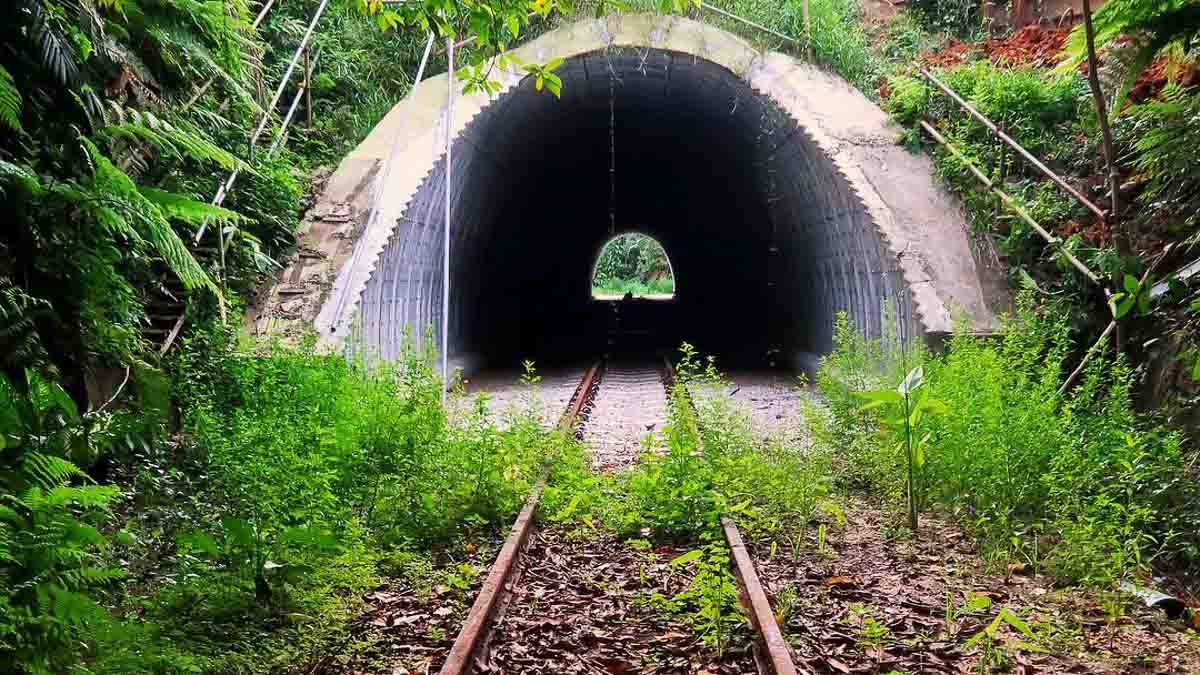 Photo credit: @jeronimoloco via Instagram
Some of the sites are easily accessible, while others are riskier and require experience. The abandoned Jurong Railway Line is the easiest spot to get to, located right behind a bus stop. These days, it's a popular hiking spot for locals as it's a beginner-friendly trek.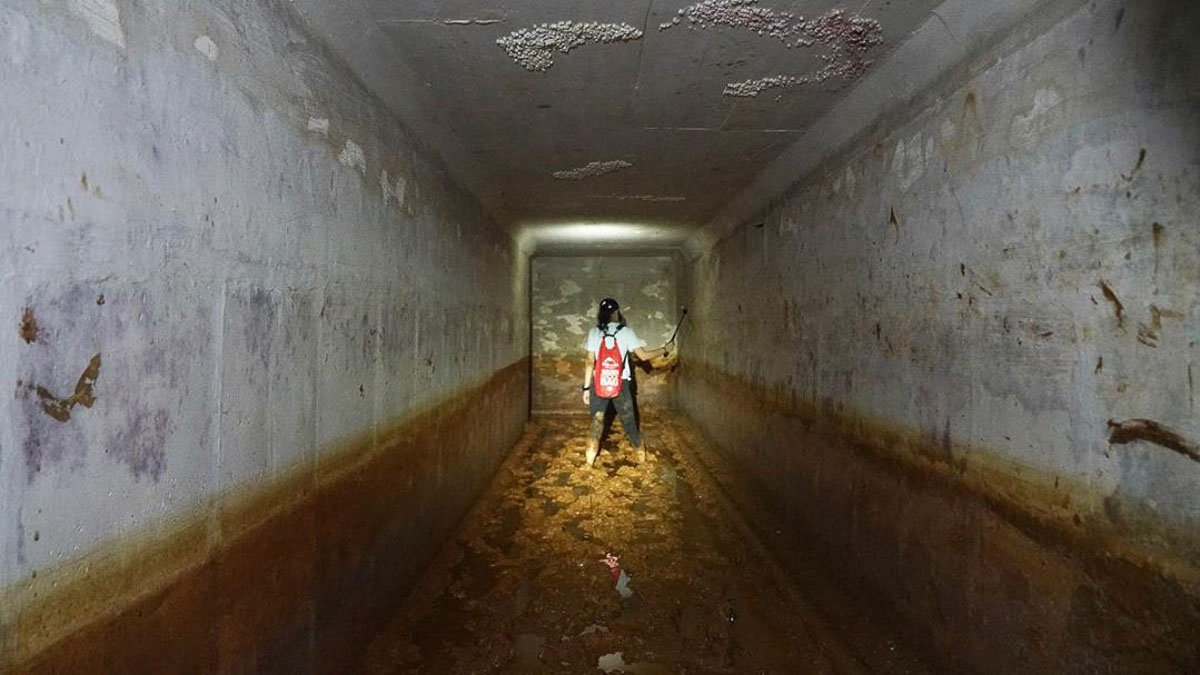 Photo credit: @beyondexpeditionssg via Instagram
If you're up for something more challenging, join Beyond Expeditions on their next trek to the World War II Marsiling Bunkers. The experienced team will lead you through long tunnels, ankle-high mud, and one eye-opening adventure!
Cost: S$90
Tour timing: 12PM – 6PM
Meeting point: Causeway Point, Woodlands MRT
14) Go Diving in Singapore's Waters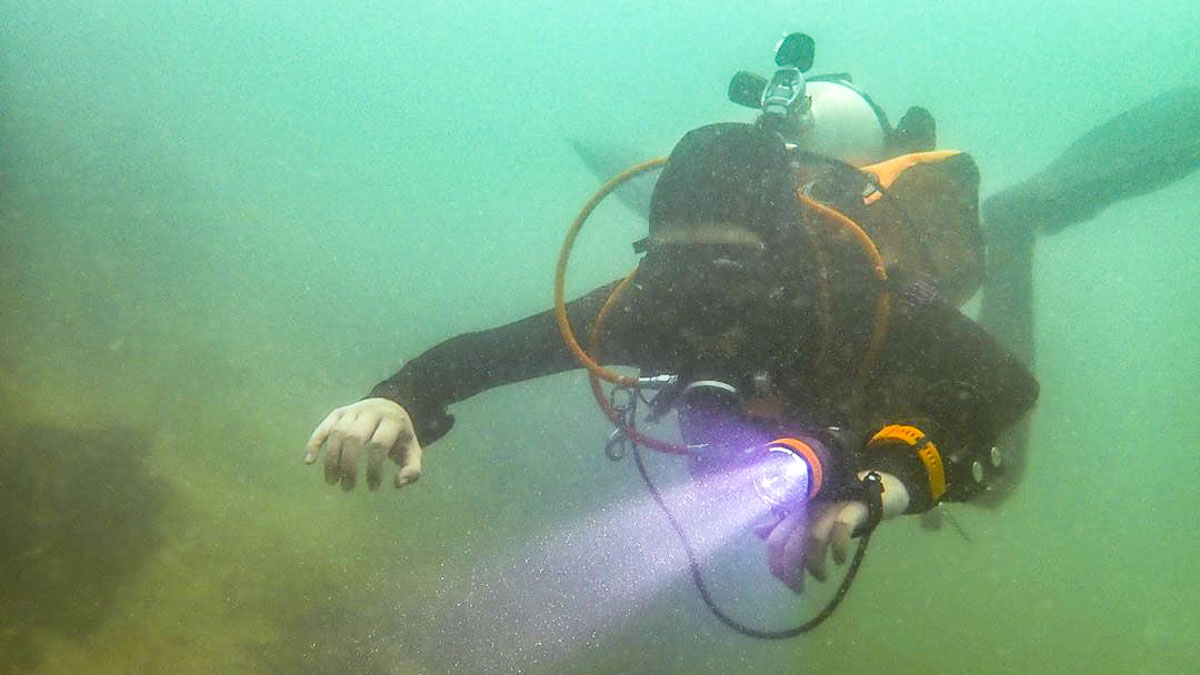 Photo credit: @orangejr1 via Instagram
You don't have to wait for COVID-19 to end to finally learn diving! You can pick it up right here at home.
Bet you didn't know we have our own coral reefs too! Take a boat out to Pulau Hantu's waters and visit the wonderful life below the surface.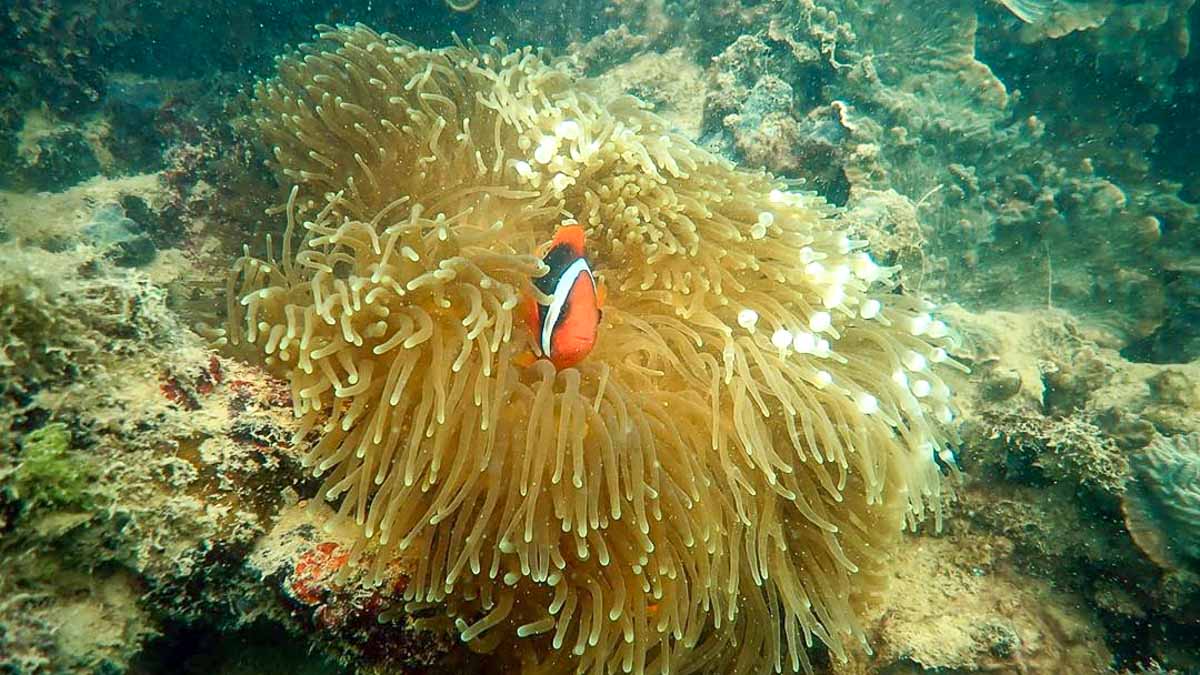 Photo credit: @lighthouseadv.co via Instagram
Apart from corals, you'll come across seahorses, damselfishes, brightly coloured wrasses, and also clownfish (hi, Nemo!).
If you're a certified diver, sign up for a leisure dive trip! Full scuba gear is included if you don't have your own. Meanwhile, beginners can book the Open Water two-day course. You'll learn how to dive (pool and theory session) and get four open water dives (two each day). Full scuba gear is provided too — all you need to do in show up!
Cost: From S$145
Tour timings: 7:30AM – 1PM, 2:30PM – 8PM
Meeting point: Raffles Marina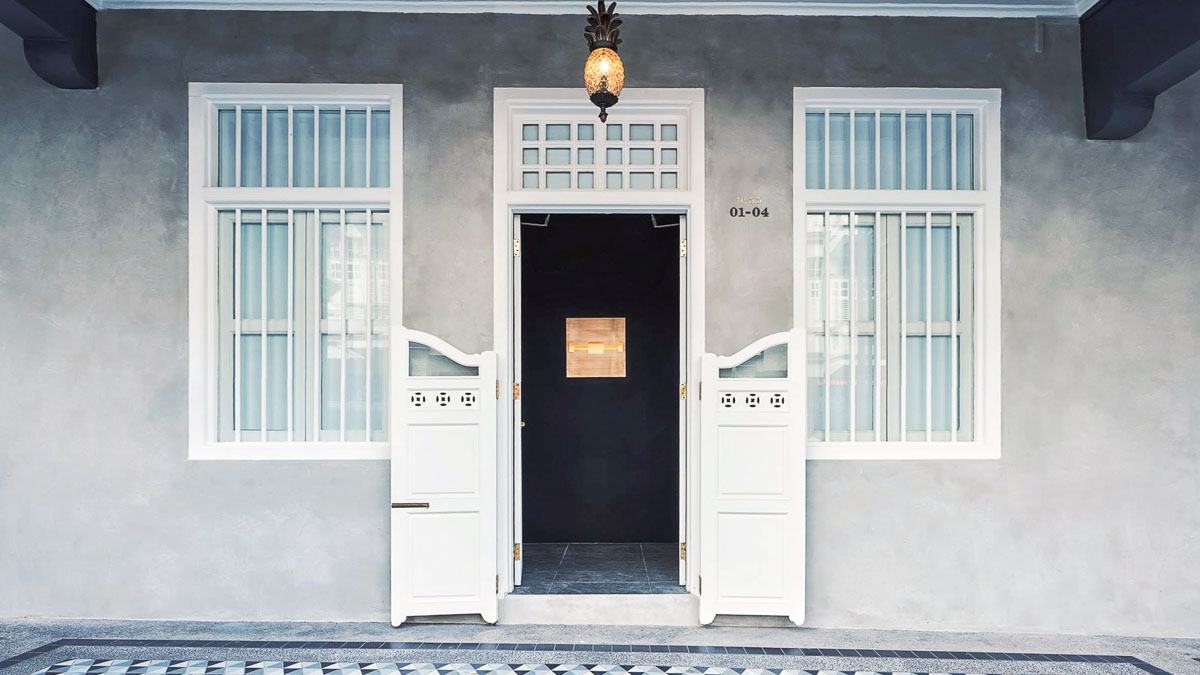 Photo credit: The Old Man Singapore via Facebook
An unassuming pineapple lamp, a beer fridge, and a glass door in an alley — these are the entrances to some of Singapore's hidden bars. Switch up your usual weekend bar with these unique joints, if you can find them 💁🏻‍♀️
The Old Man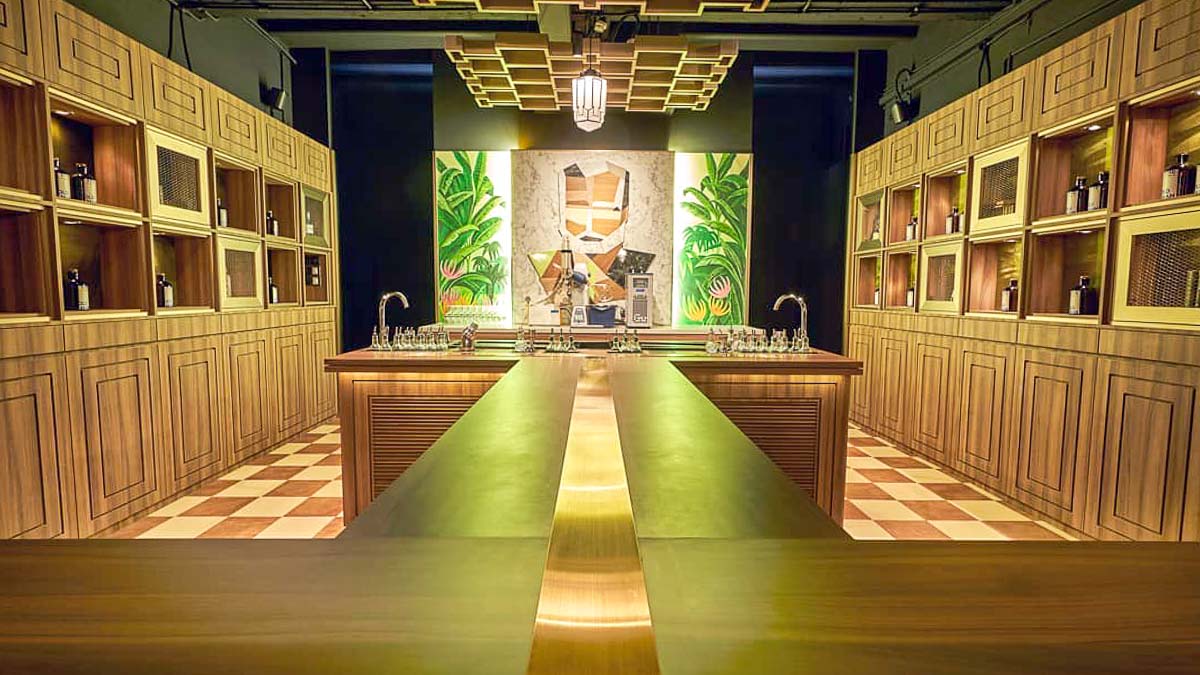 Photo credit: @theoldman_sg via Instagram
Don't bother looking out for a sign board. Just walk along Keong Saik Road and look out for a pineapple lamp — that's your entrance.
Lovers of Ernest Hemingway will enjoy a night at The Old Man. Their experimental cocktails are inspired by the author's works, and pay tribute to his love for fine spirits. Expect novel ingredients such as curry leaf infused bulldog gin, and glutinous rice cooked mezcal!
Taste The Torrents of Spring or sip on The Garden of Eden — a whole new way of consuming literature 😂
Cost: From S$20
Opening hours: 5PM – 10:30PM
Address: 55 Keong Saik Rd., #01-04, Singapore 089158
Dragon's Chamber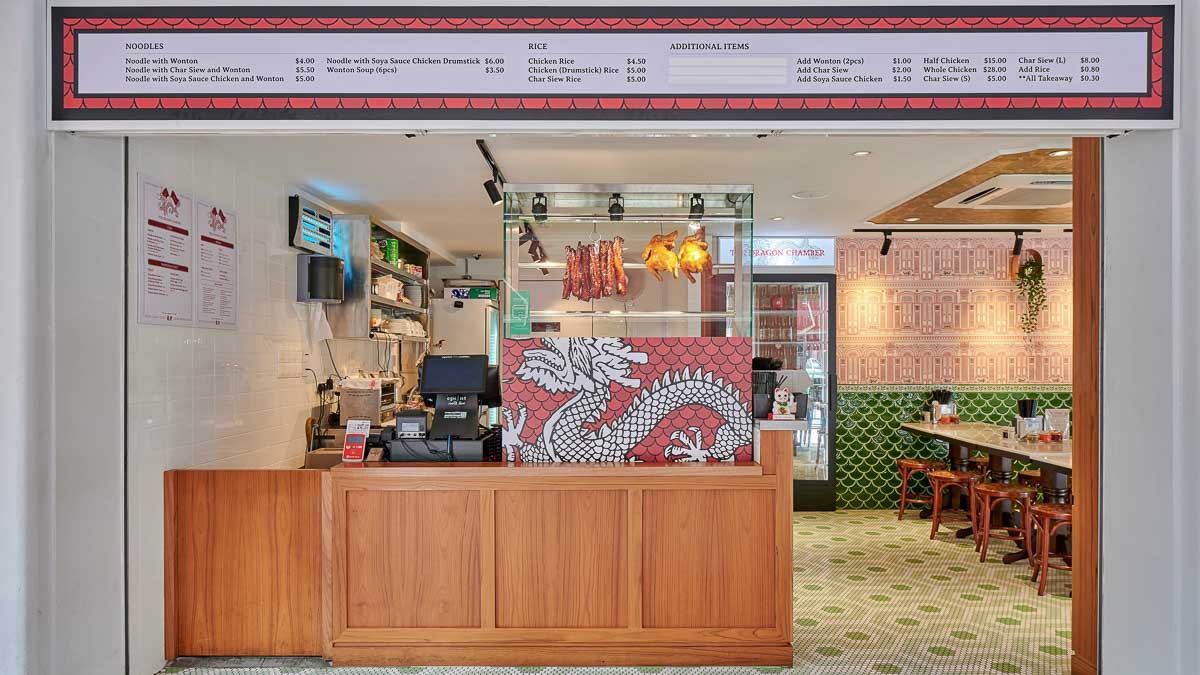 This is the front of the restaurant. Photo credit: The Dragon's Chamber
Check out the hood's newest speakeasy bar — Dragon's Chamber. Hidden behind a Kopitiam's beer fridge is an electric-pop restaurant bar that oozes Chinese mafia vibes.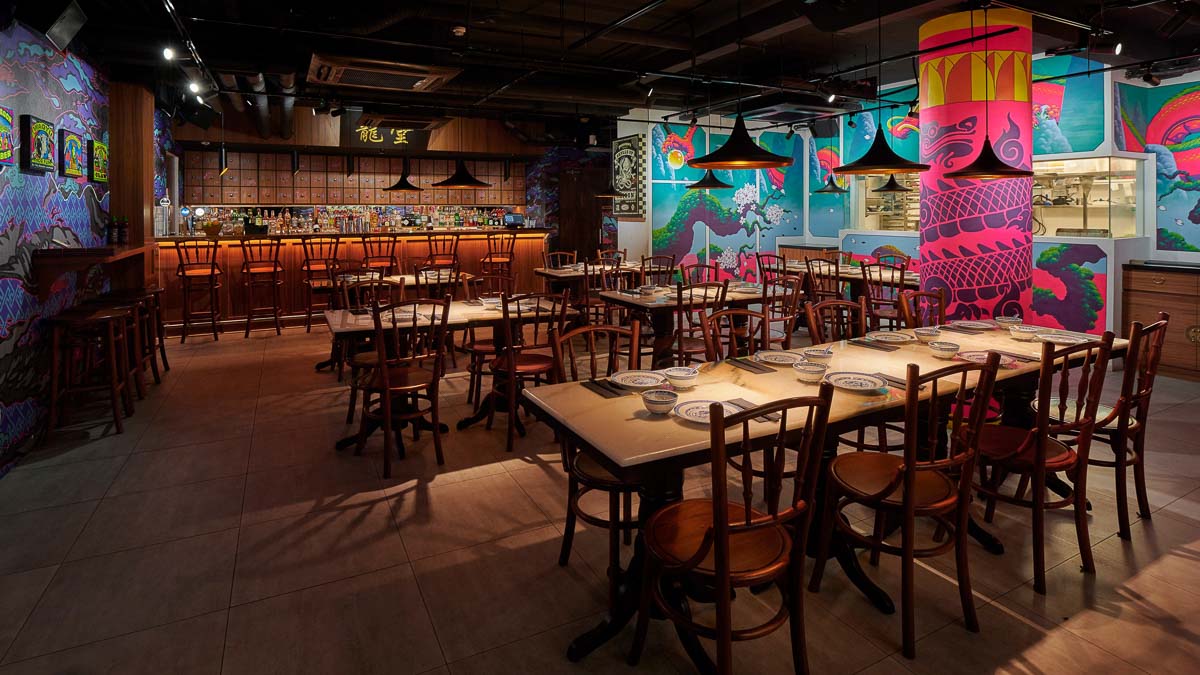 Photo credit: The Dragon's Chamber
They serve fun cocktails with Bourbon-infused yuzu and blue pea-infused vodka. However, their unconventional Chinese cuisine is where the "crazy" is at — herbal soup with crocodile penis, anyone?
Cost: From S$10
Opening hours: 11AM – 10:30PM, closed between 3PM – 5PM, closed on Mon
Address: 2 Circular Rd, Singapore 049358
Operation Dagger Bar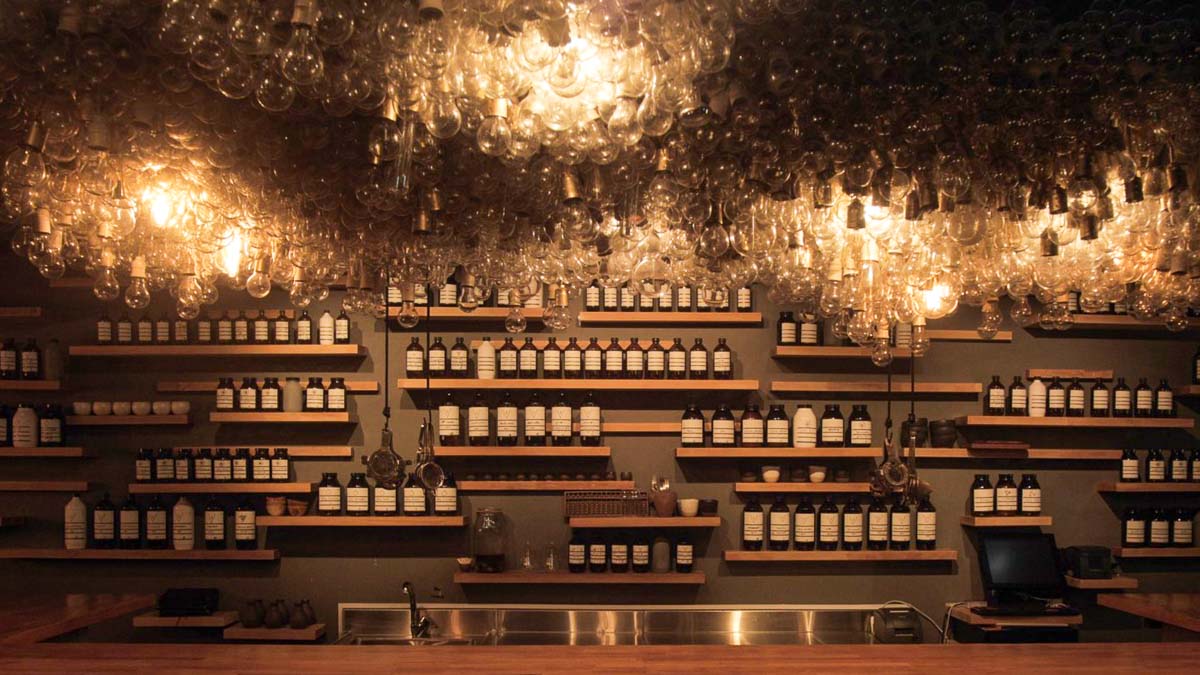 Photo credit: Operation Dagger Bar
This bar has one of the most interesting concepts. They use hieroglyphics to mark the route to the bar and on all their alcohol bottles. To add to the mystery, the menu is never fixed and you'll have no idea what's in your drink.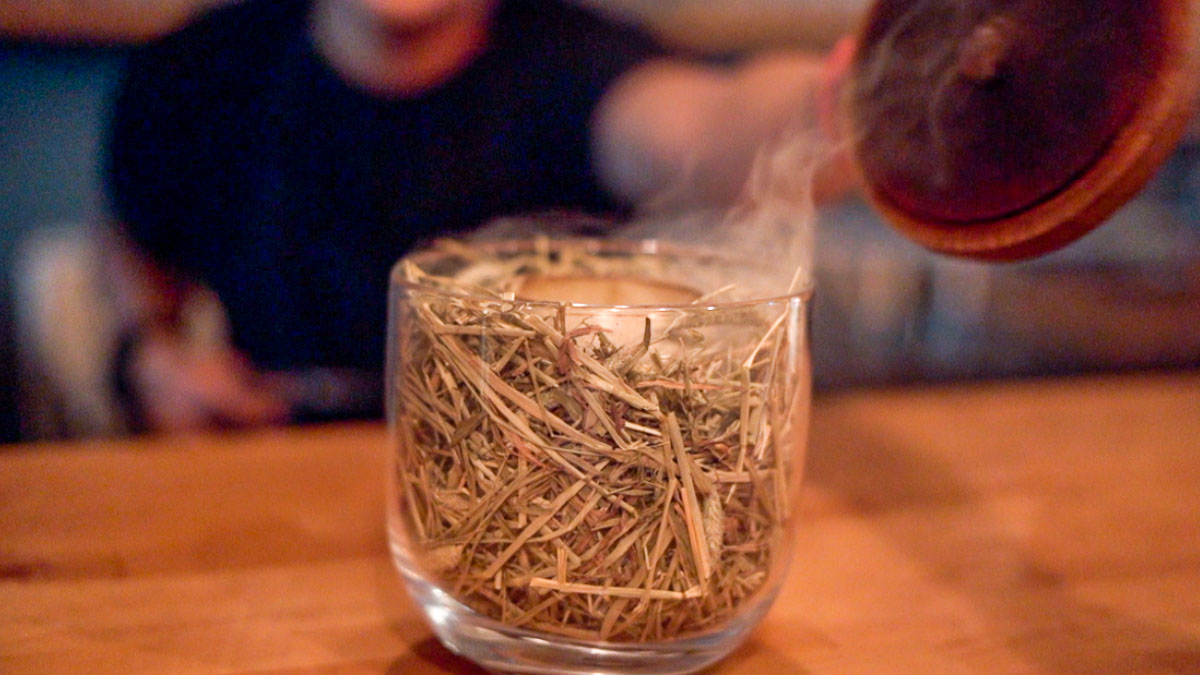 Cost: From S$16
Opening hours: 6PM – 10:30PM, closed on Sun and Mon
Address: 7 Ann Siang Hill, #B1-01, Singapore 069791
How to use the SingapoRediscovers Vouchers
Here's a handy chart on how to redeem your SingapoRediscovers vouchers! Share it with your friends and family — it might help someone who's confused about the process.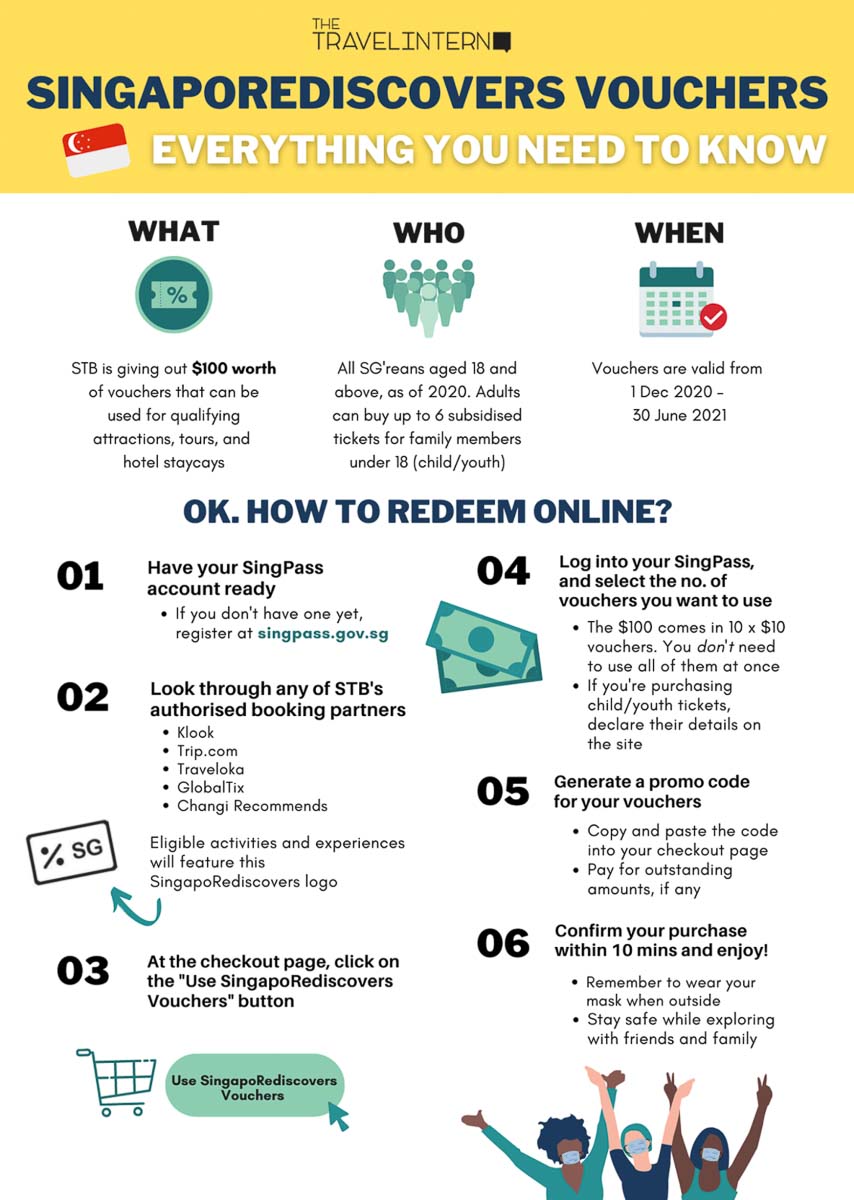 More into them chill vibes? Check out these underrated SRV hotels that are also worth your vouchers. Or, pick from our list of best SRV attractions, with some insider pro-tips!
Facebook image credit: Oriental Travel & Tours, @parkonking
What do you plan to do with your SingapoRediscovers vouchers? Share with us below!
---