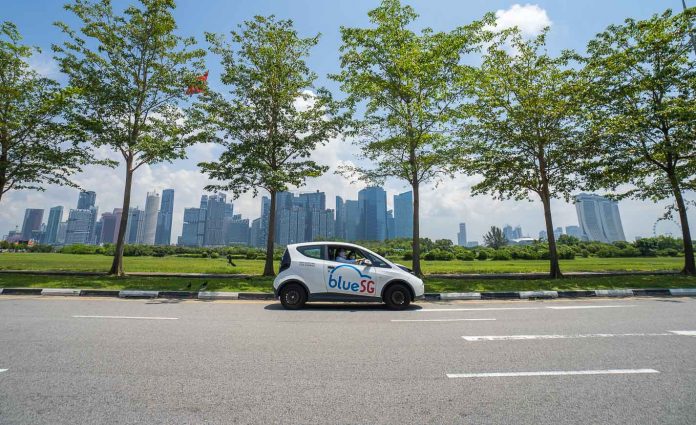 Could a road trip around Singapore be a cure for the travel bug? P.S. Read till the end for an exclusive BlueSG promo code for a free one-month plan.
Imagine this: A day driving around with your best mates, cruising down open roads, blasting AC/DC's Highway to Hell and stopping at places you've never properly explored.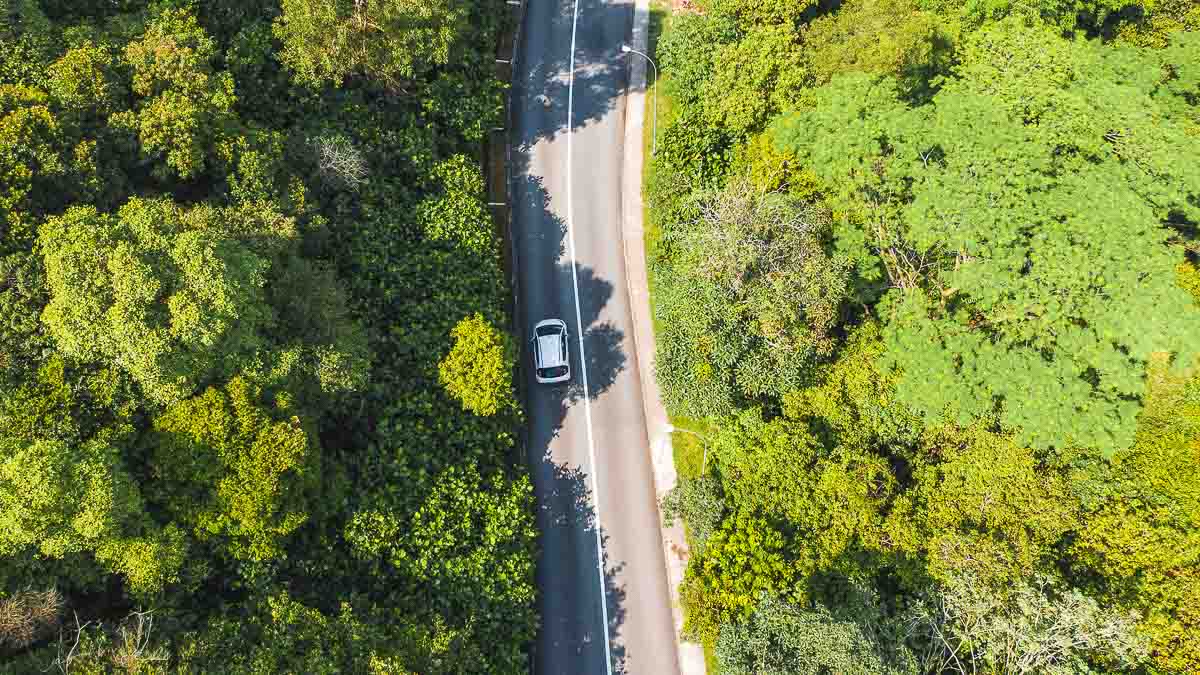 Our ride for the day was a 100% electric, eco-friendly BlueSG car.
It's pretty obvious but road trips are one of our favourite forms of travel. You get to visit places only accessible by car and the time spent with your car companions makes the journey just as memorable as the destination.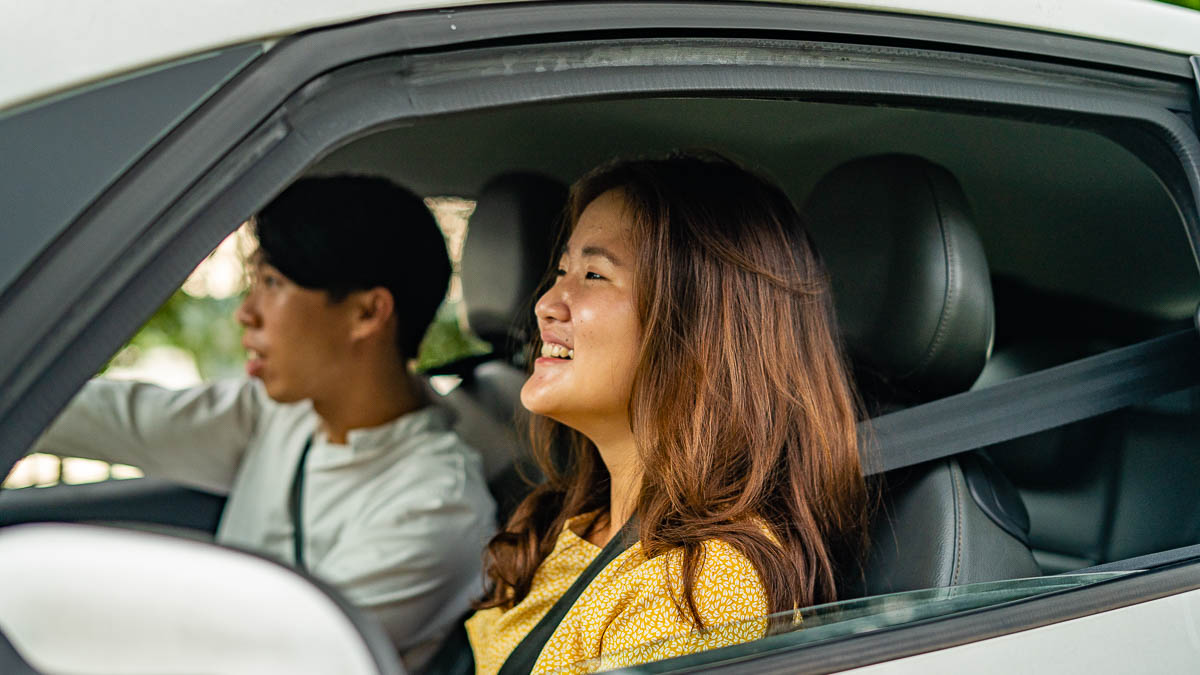 Now that travel is temporarily off the books, we've been looking for ways to recreate that same feeling.
While we aren't gonna get Western Australia's ocean views or Iceland's crazy mountains, it's still possible to relive the thrill of an epic road trip here in Singapore.
If you're up for a Great Singapore Road Trip but unsure of where to start, here are five exciting routes to get started:
1) Grand Tour Around the World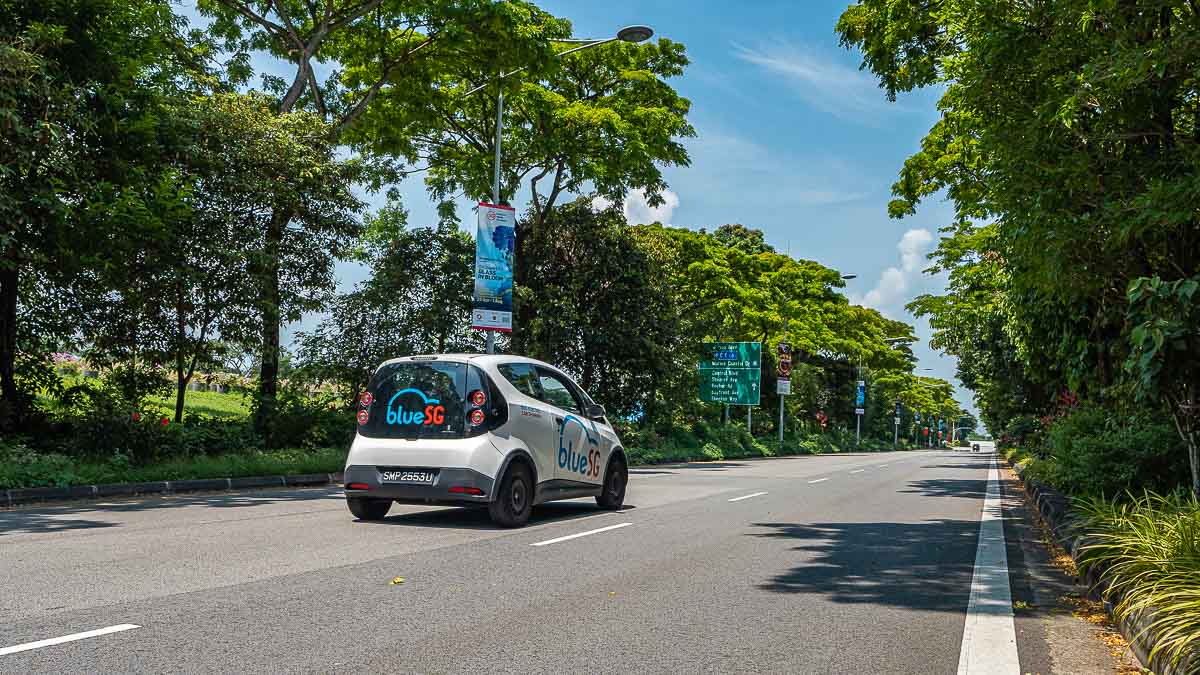 This one's for those missing travel, i.e. everyone. Granted, boarding a plane isn't on the agenda, but trust me when I say this road trip route will feel like a trip around the world.
A Bit of Thailand at Golden Mile Complex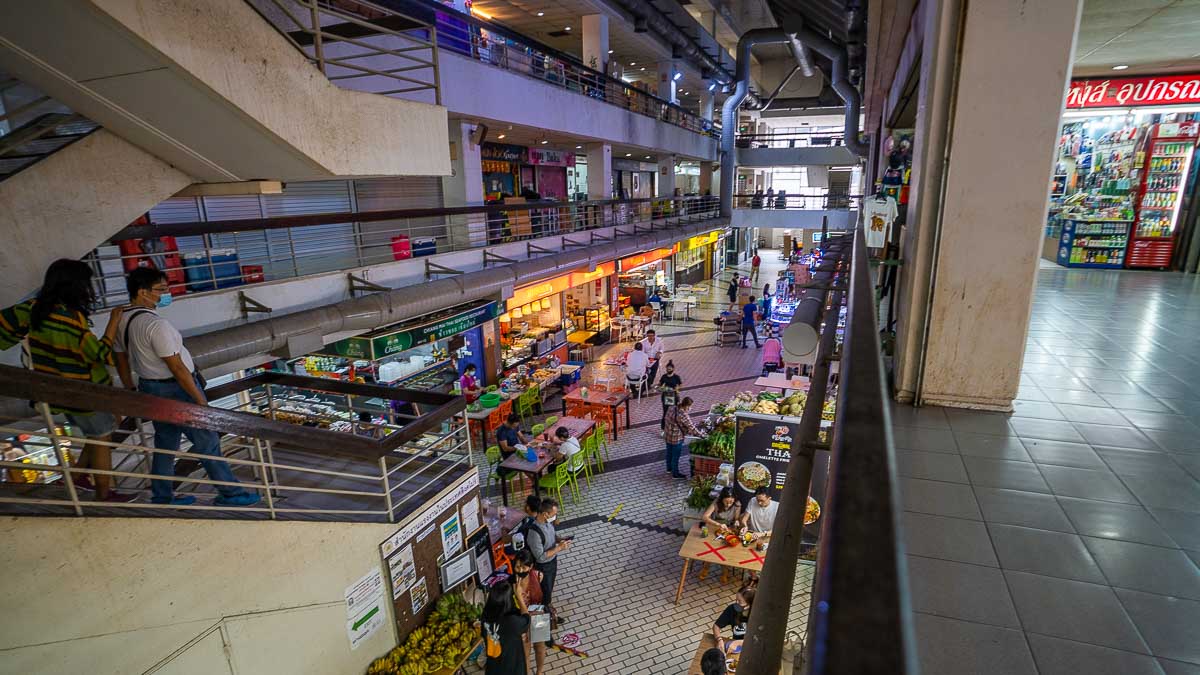 First stop, stock up on road trip supplies in Thailand!
Or Golden Mile Complex to locals. Here you'll find authentic Thai cuisine, supermarkets and Muay Thai shops.
Hearing waiters converse in Thai and seeing Thai characters plastered everywhere, I couldn't help but feel like we're on a weekend getaway in Bangkok.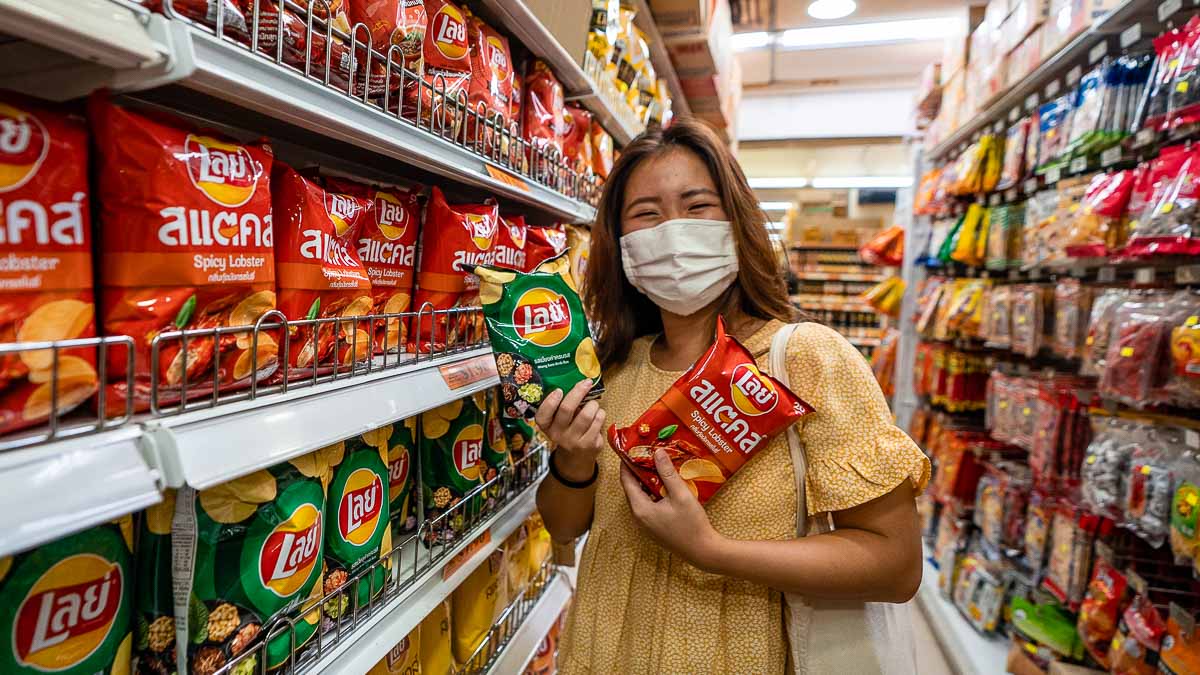 Grabbing some of our favourite Thai-flavoured chips for the road.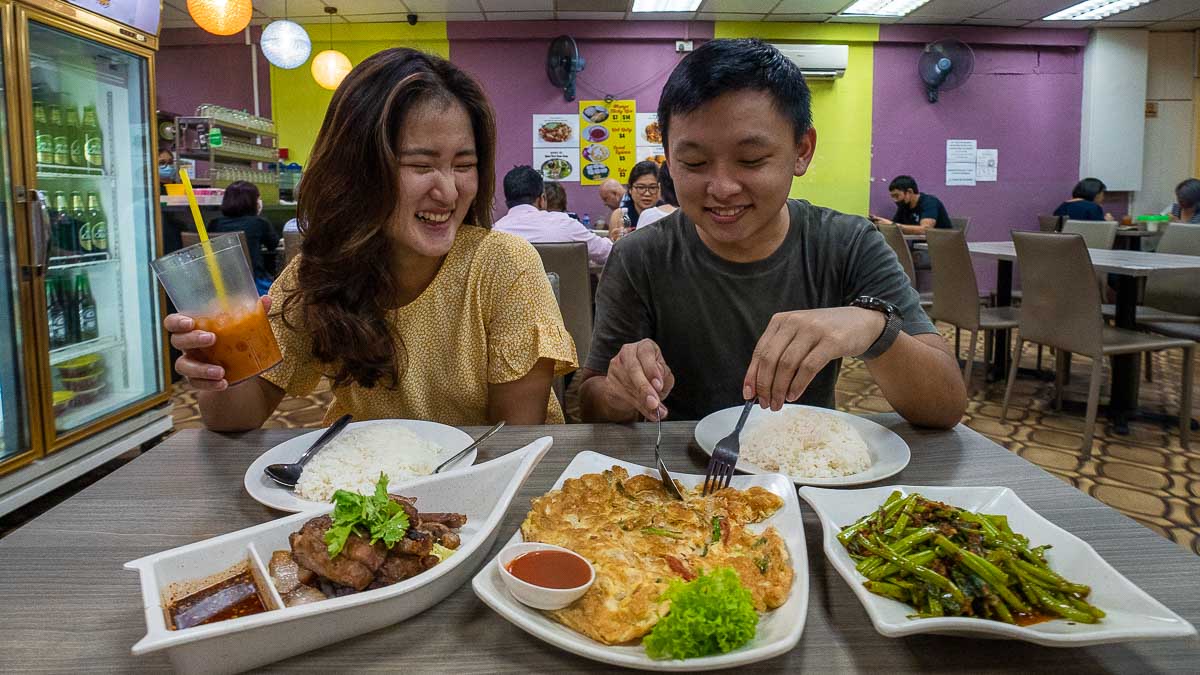 While we're huge fans of mookata, we settled on zhi char-style dishes instead (~S$12/pax). Can't risk the driver having a food coma right?
Opening hours: 24 hours
Nearest BlueSG station: 13 North Bridge Road (5min walk)
A Bit of New York City's Skyline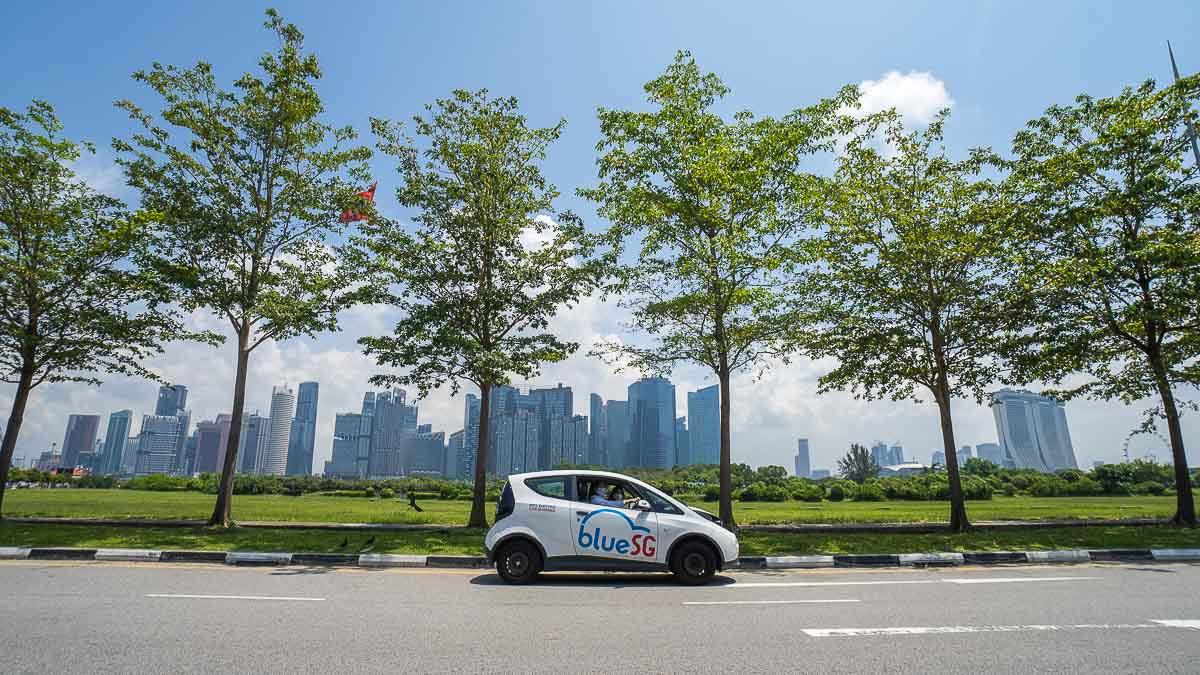 Alright, Marina Bay Sands is a dead giveaway. But you've got to admit our skyline does bear some resemblance — tall skyscrapers, bright lights. Wind down the windows and take a joyride down Bayfront Avenue!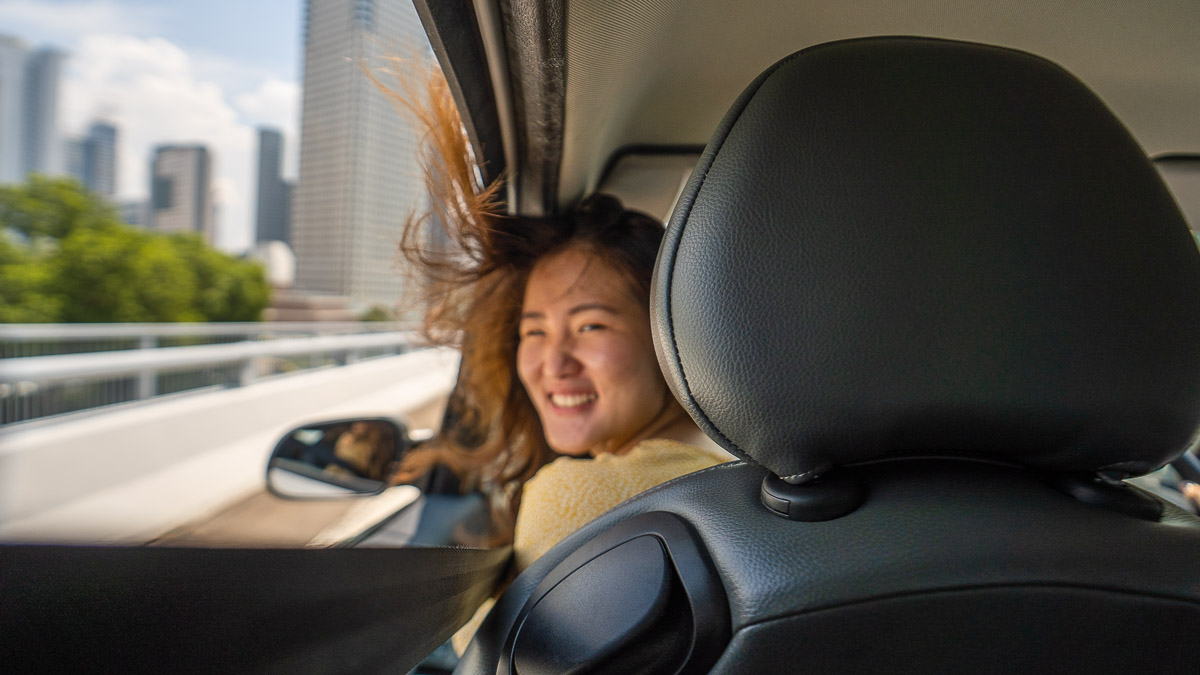 Was it really a road trip if your hair didn't look like this?
I don't know why but I got pretty excited cruising past the Singapore Flyer and Helix Bridge, despite having seen them multiple times. Perhaps it was the great weather that day. Or my 10/10 road trip playlist. Or the fact that I got to do this on a workday.
*Pro-tip: For a more peaceful drive, head to Marina Gardens Drive — it doesn't get as much traffic!
A Bit of Bali in Fort Canning Park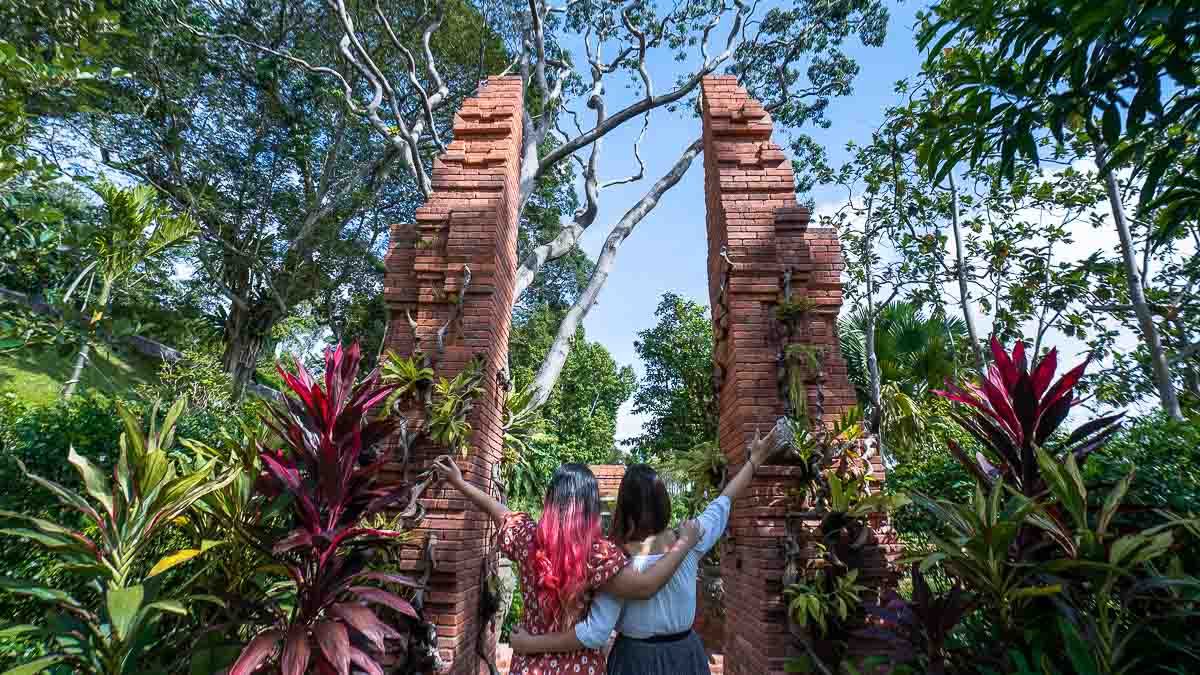 Javanese split gates typically mark the entrance of a new zone.
You may recognise these as Bali's famous 'Gates of Heaven' but they can be found in Sang Nila Utama Garden in Fort Canning Park! This garden was named after the first ancient king of Singapore and is inspired by 14th-century Javanese gardens.
Opening hours: 24 hours
Nearest BlueSG station: 3E River Valley Road (2min walk)
Authentic African Cuisine at Kafe Utu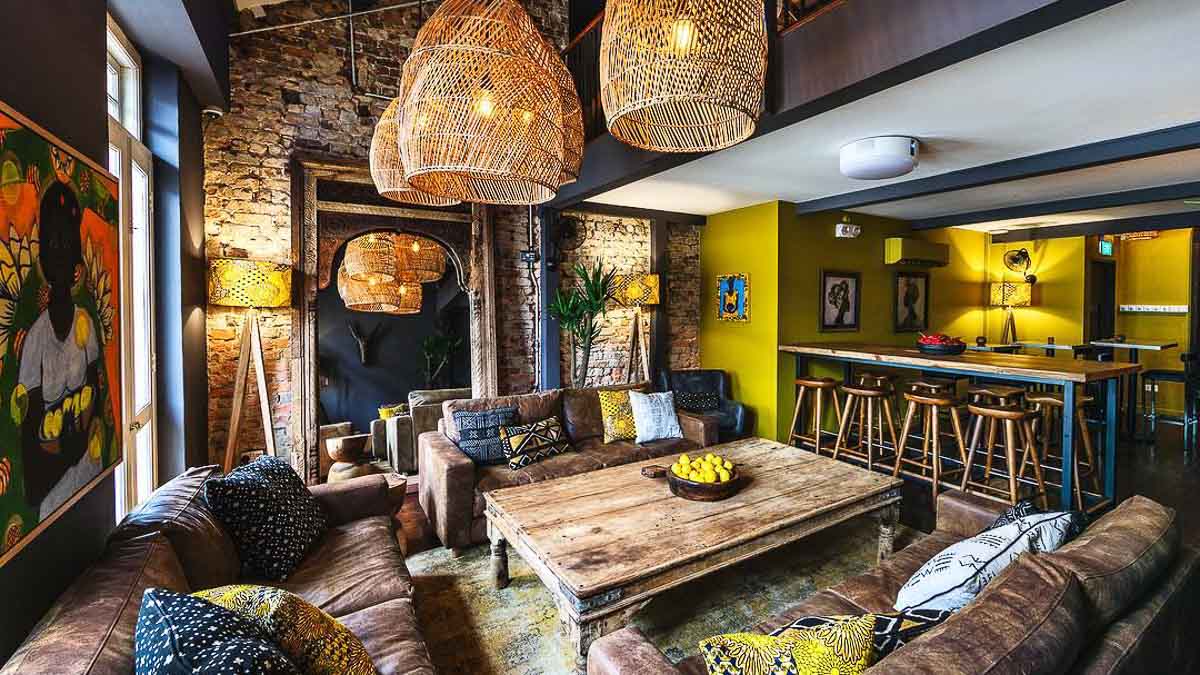 Photo credit: @kafeutu via Instagram
End your world tour with a trip to Africa! Inspired by his childhood years in Africa, owner Kurt Wagner opened Kafe Utu, Singapore's first African cafe. Taste authentic African cuisine from countries like Liberia and Kenya, like Swahili Fish Curry and Macadamia Goat Stew.
Opening hours: 10AM – 5PM, 6PM – 10:30PM (Wed – Fri), 9AM – 5PM, 6PM – 10:30PM (Sat – Sun), Closed on Mon and Tue
Nearest BlueSG station: 1 Cantonment Road (5min walk)
2) Retro Road Trip Back in Time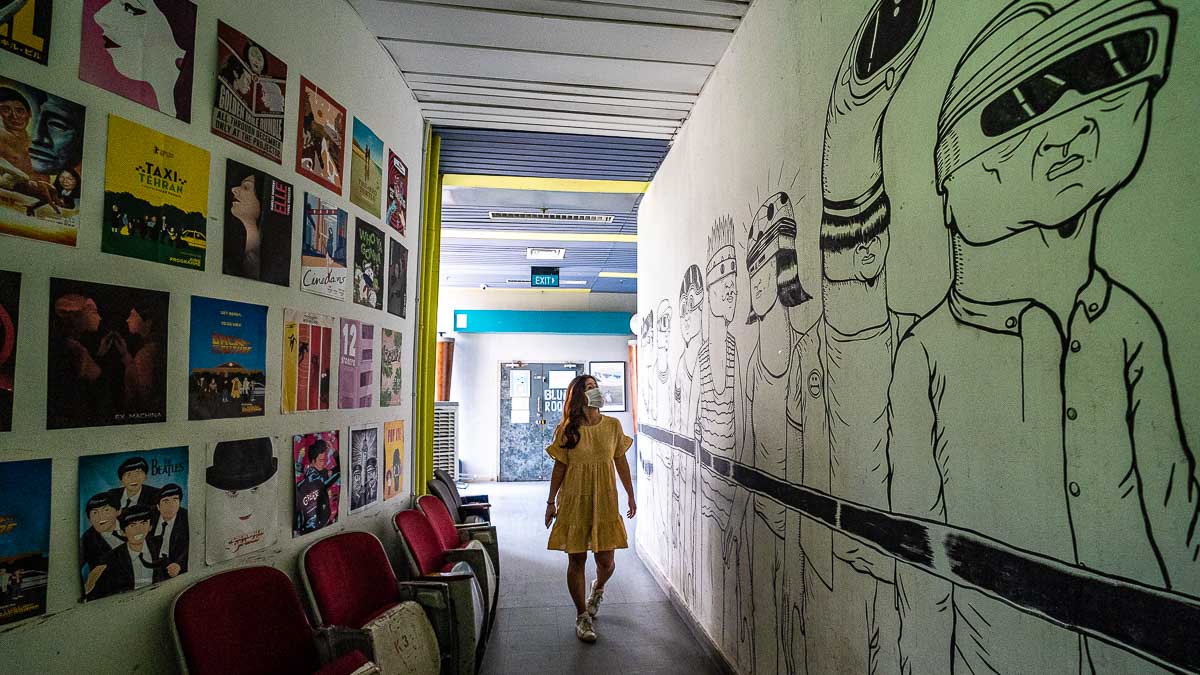 Do you ever think you might be born in the wrong era? That's what I thought after watching Grease. Time machines aren't a reality just yet, but this nostalgic route features stops that'll have you swingin' and jivin' all the way back to the 80s.
Skate to Groovy Beats at Hi-Roller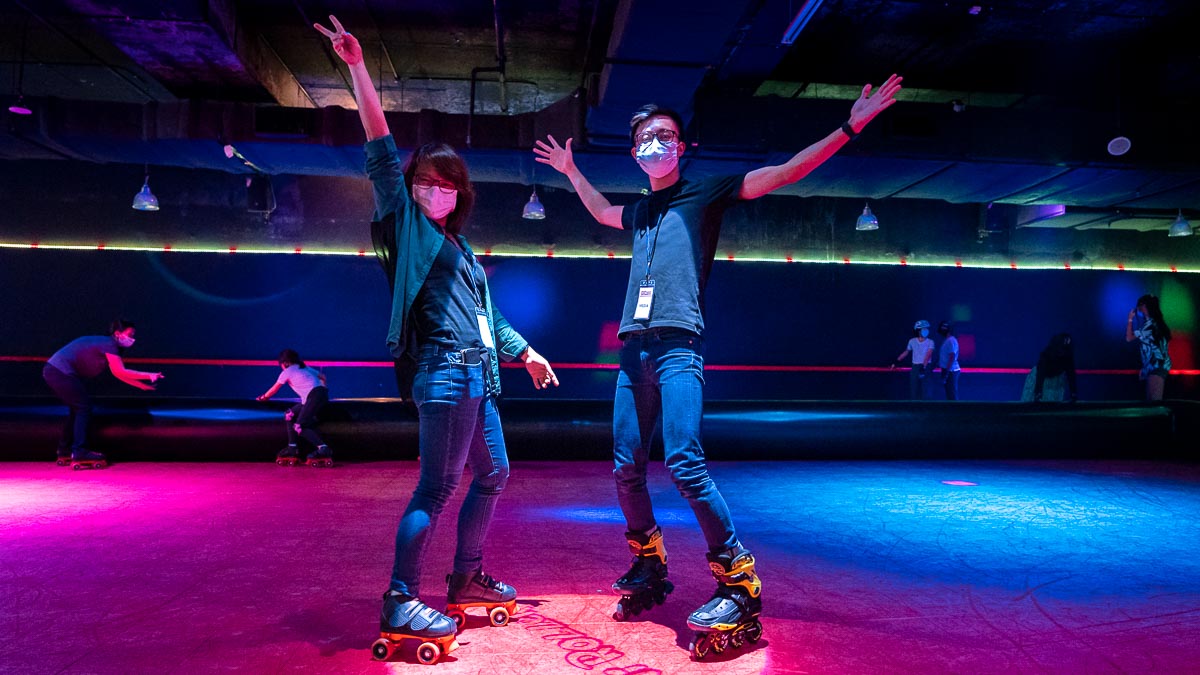 The first stop of your retro road trip, Hi-Roller. This place is straight out of an old school movie — a time of roller skates, disco lights and funky tunes! If you're feeling competitive, challenge your friends to a game of floorball in the middle of the rink.
Opening hours: 11:30AM – 9PM  (Last entry 7PM; check latest schedule here)
Nearest BlueSG station: 473A Pasir Ris Drive 6 (3min walk)
Peranakan Cuisine in a Revamped Shophouse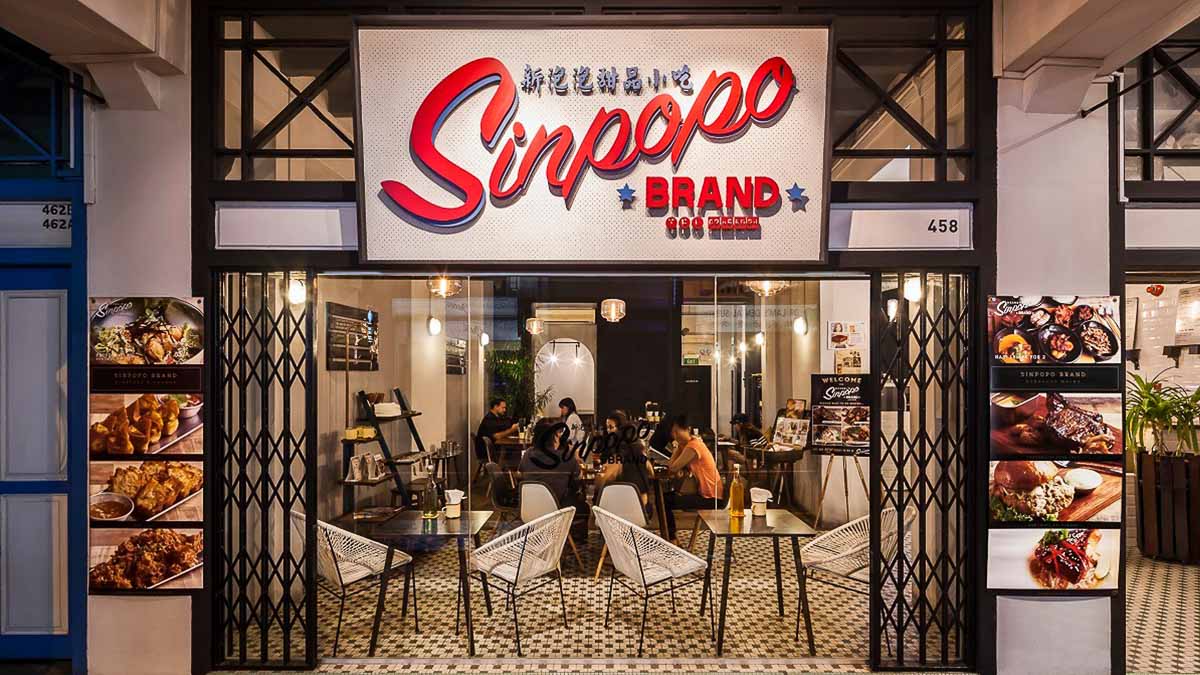 Photo credit: Sinpopo
Situated in a restored shophouse in Katong, Sinpopo serves up delicious cafe food with a unique Peranakan twist. Try the luncheon meat crisps, gula melaka (palm sugar) cake or the har jeong kai (prawn paste) wings.
Nearest BlueSG station: 139 Tembeling Road (8min walk) — same for A Vintage Tale and RetroCrates below
Thrift Shopping in Joo Chiat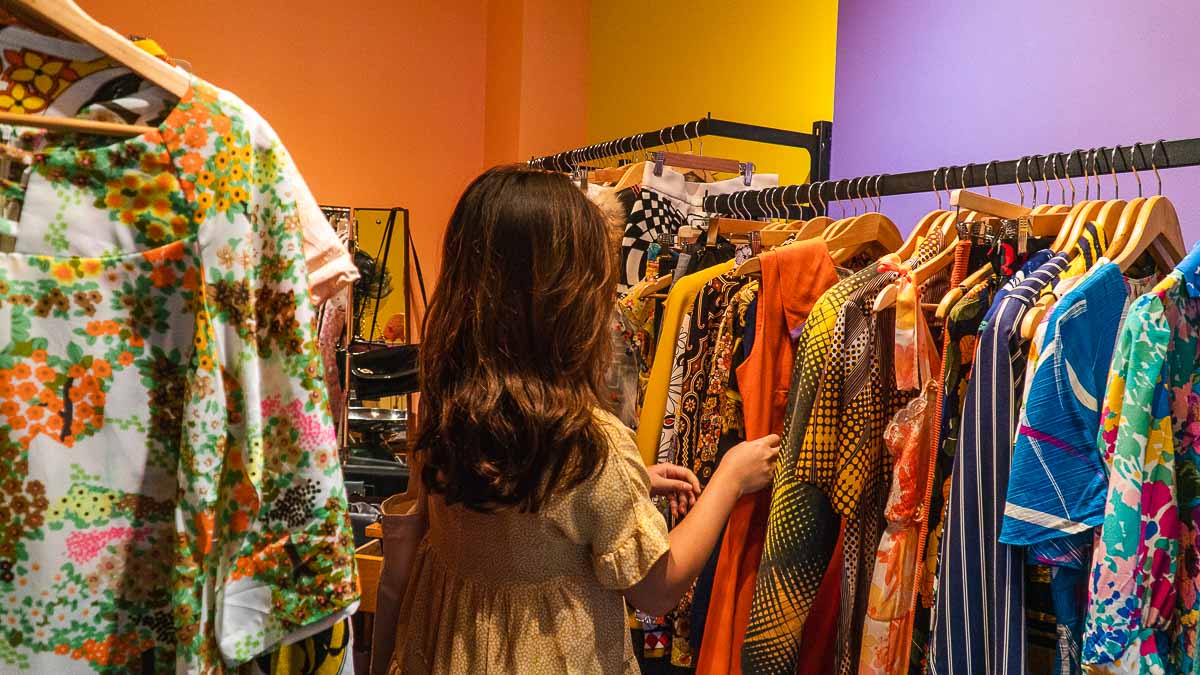 Cool statement pieces at A Vintage Tale.
Joo Chiat is a haven for vintage collectors.
After lunch, explore the quirky shops around Joo Chiat — all within walking distance from Sinpopo.
A Vintage Tale features clothing and accessories from the 1950s to 1990s, with unique pieces from Versace, Chanel and more.
Bonus: This store has an in-house bar that serves over 25 labels of gin.
Just a few minutes' walk away is Eclectic Room, which sells rare vintage pieces from Europe and Japan. You'll be sure to find a couple of gems here!
Listen to Old Records at RetroCrates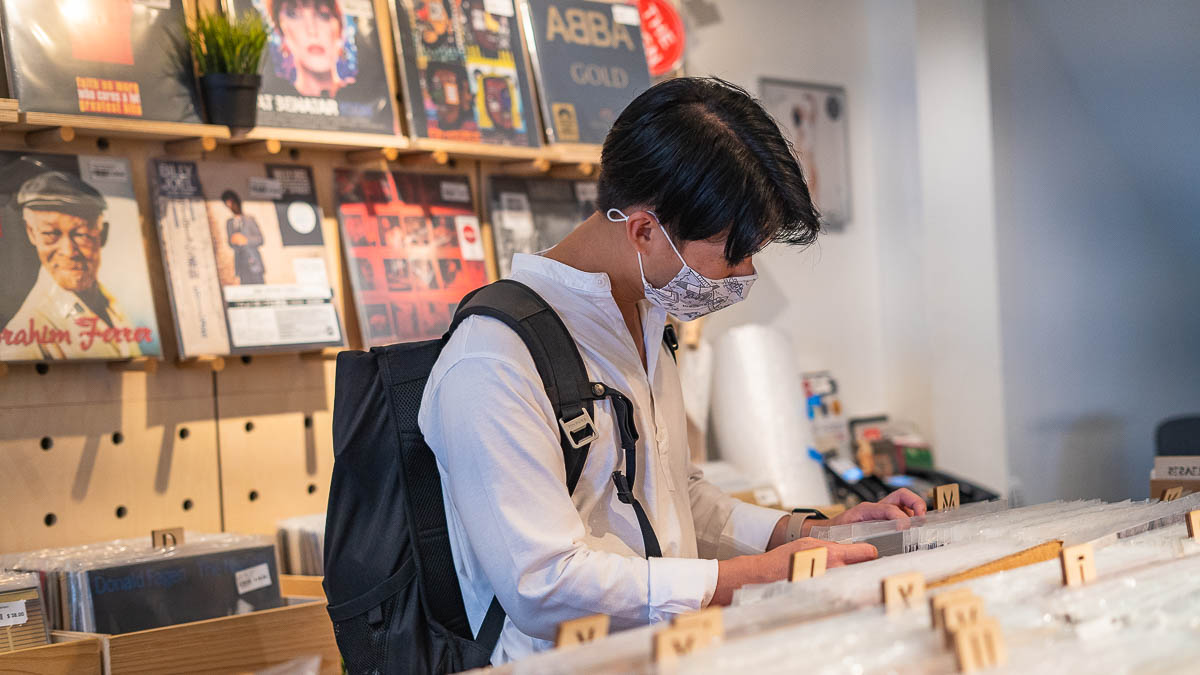 Nothing screams old-school like vinyl records. RetroCrates is an independent record store selling new and pre-loved records spanning several decades. This place has classic albums like ABBA and Queen, plus more recent records from Billie Eilish and Ariana Grande.
Opening hours: 12PM – 6PM (Tue – Fri), 11AM – 6PM (Sat), 11AM – 5PM (Sun)
Catch an Indie Film at The Projector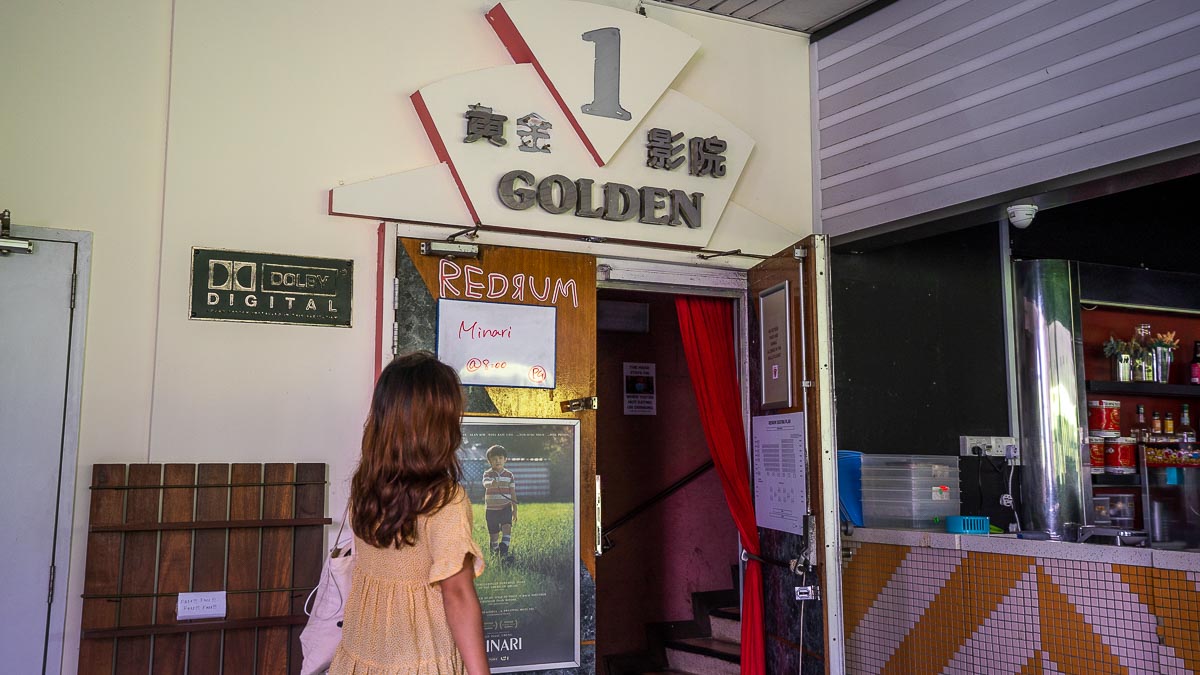 End your retro road trip by catching a film at The Projector, an indie cinema that offers everything from moving dramas to show-stopping musicals.
They're also known for screening cult fiction films, and hardcore fans will show up ready to watch them for the 20th time or more. I've been to one where we were given plastic spoons to throw at the screen and it was truly a riot — in the best way possible 😂
Opening hours: 4PM – 8:30PM (Mon – Fri), 1PM – 8:30PM (Sat – Sun)
Nearest BlueSG station: 13 North Bridge Road (5min walk)
3) The Hipster Cafe Hopping Route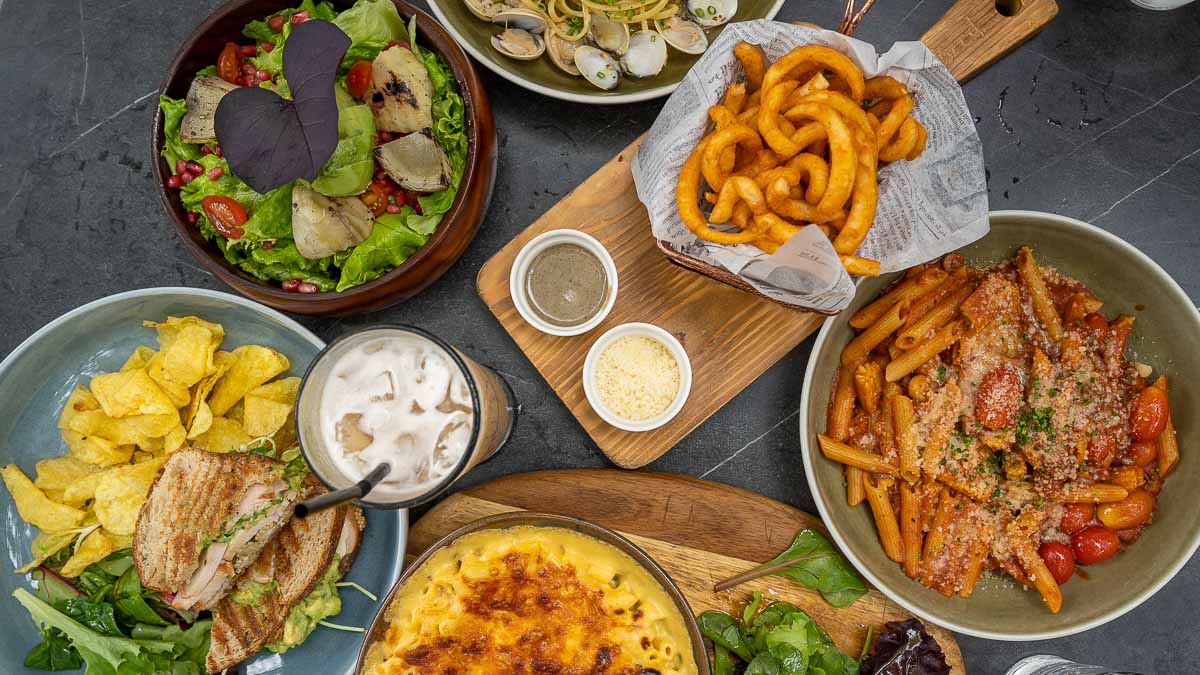 Wildseed Cafe at The Alkaff Mansion.
Brunch is something Singaporeans love with a fiery passion. We're always on the prowl for our next weekend brunch spot.
Warning: Embark only on an empty stomach — this road trip route dedicates one full day to hunting down Singapore's best cafes!
Satisfy Your Sweet Tooth at Chip Bee Gardens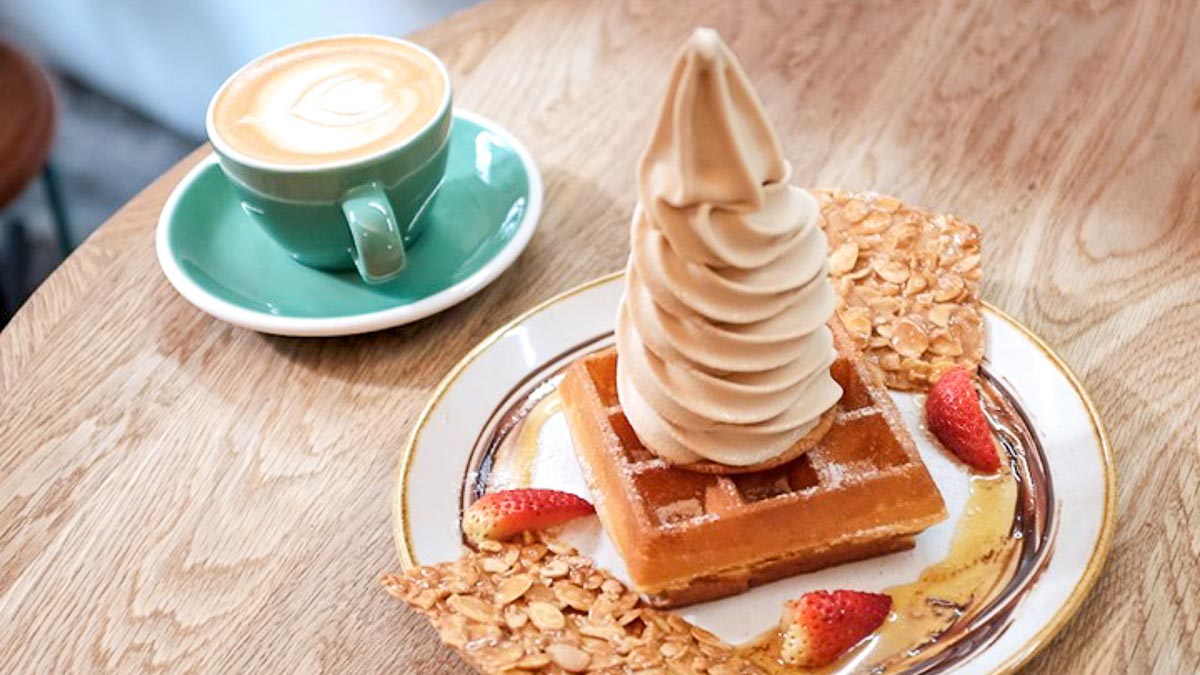 Photo credit: @wearesunday via Instagram
First stop, Chip Bee Gardens. If this sounds unfamiliar, it's a stretch of eateries just across the road from Holland Village.
For scrumptious pastries and yummy lattes, there's % Arabica and Baker & Cook. Prefer something sweet? Try the artisanal ice cream flavours at The Daily Scoop or the delectable soft-serve and Belgian waffles at Sunday Folks.
Nearest BlueSG station: 44 Jalan Merah Saga (1min walk)
Cruise Along South Buona Vista Road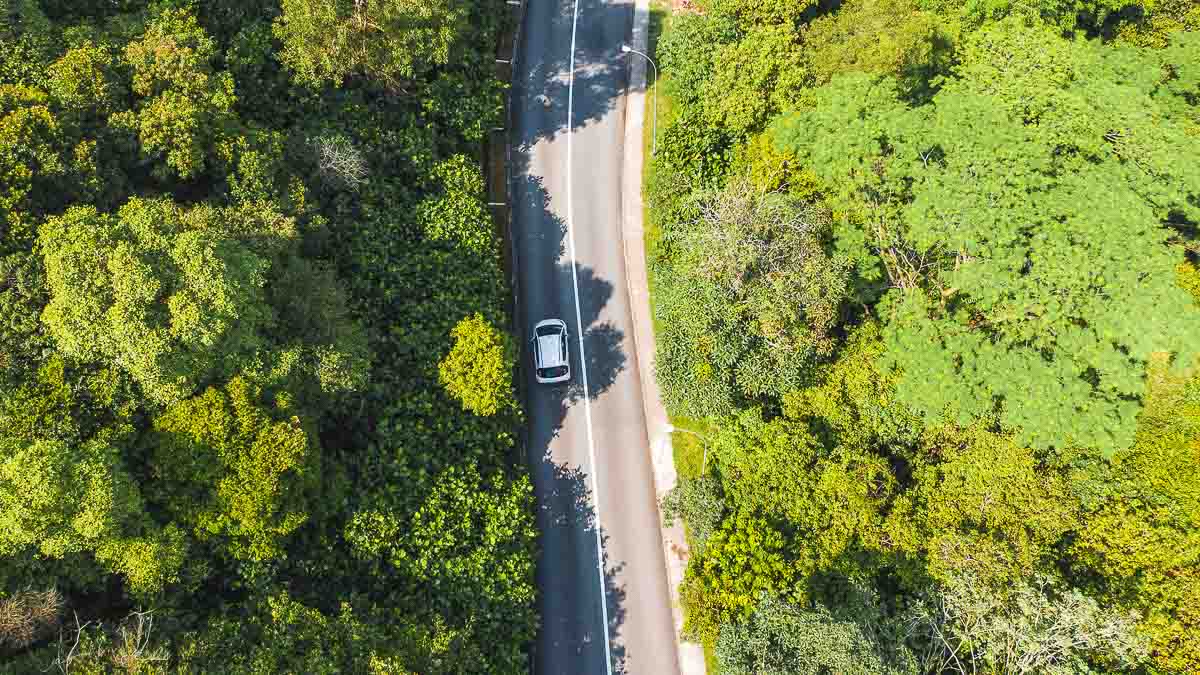 BlueSG's affordable pricing means longer drives aren't a burden on our wallets.
Give your stomach a break by detouring to South Buona Vista Road. It's not a very busy road and is actually quite a peaceful drive.
Revisit Hipster Tiong Bahru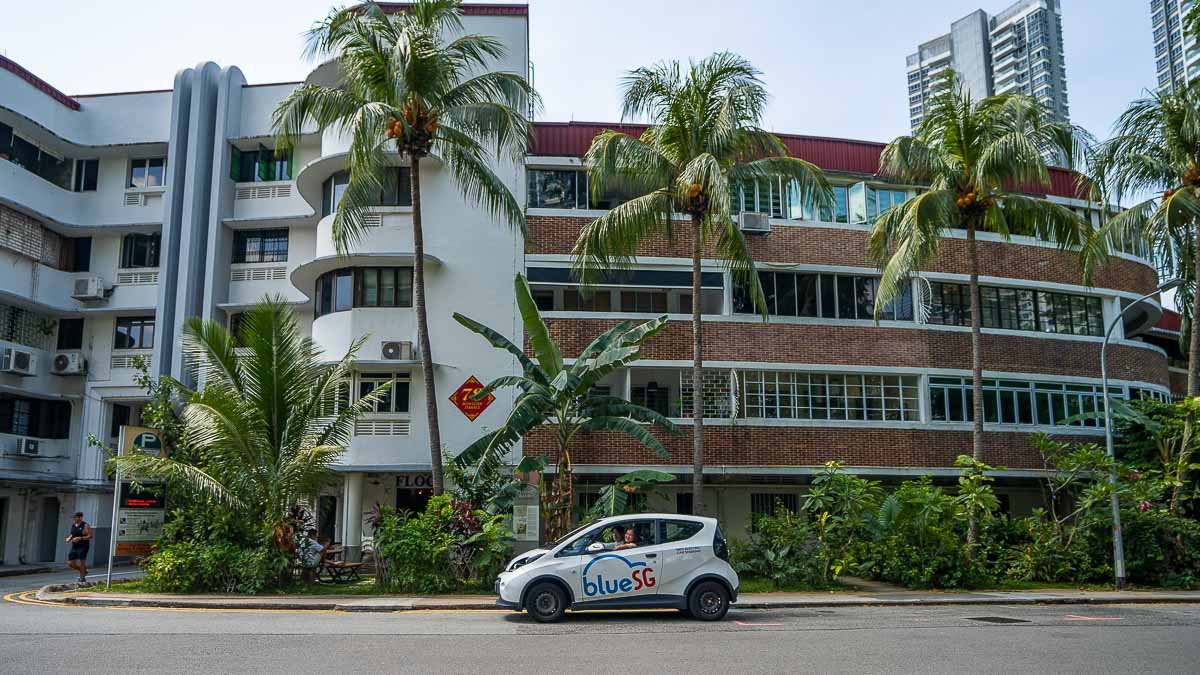 Ask any local for cafe recommendations, and chances are they'll bring up Tiong Bahru. This hipster neighbourhood is home to dozens of popular cafes sure to satisfy your cravings for iced lattes and brunch food.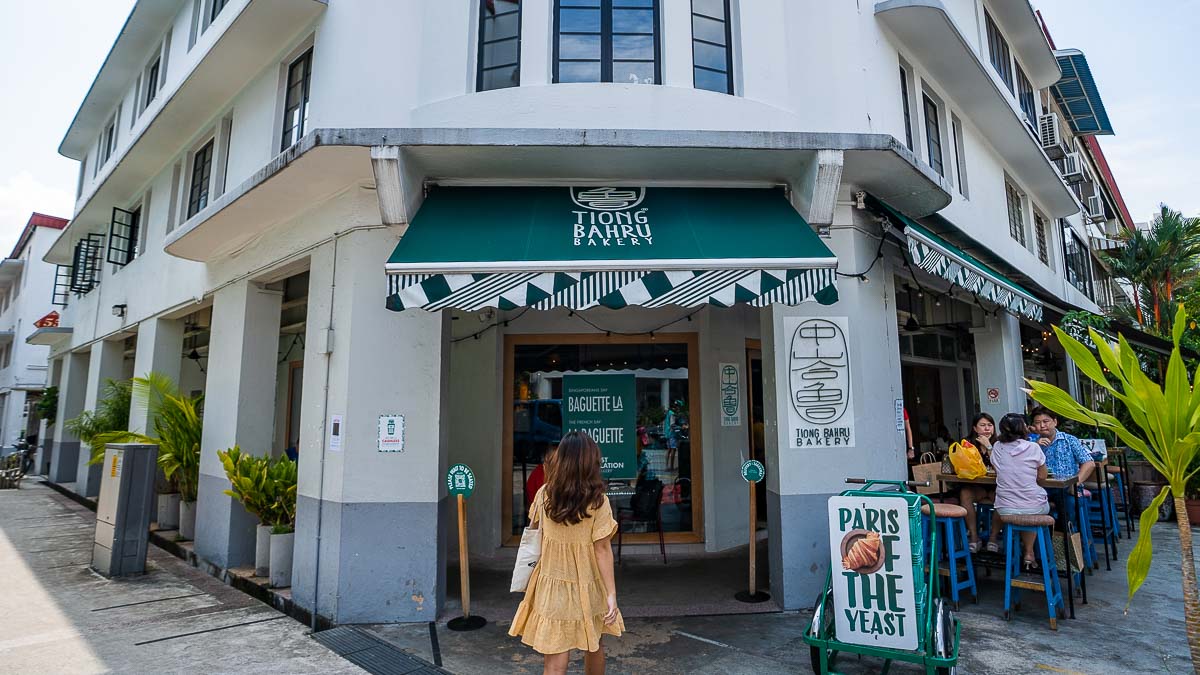 Tiong Bahru Bakery, Forty Hands, P.S. Cafe Petit and Merci Marcel are just a handful of eateries you'll find here.
Nearest BlueSG station: 259 Outram Road (4min walk)
Feast at Tanjong Pagar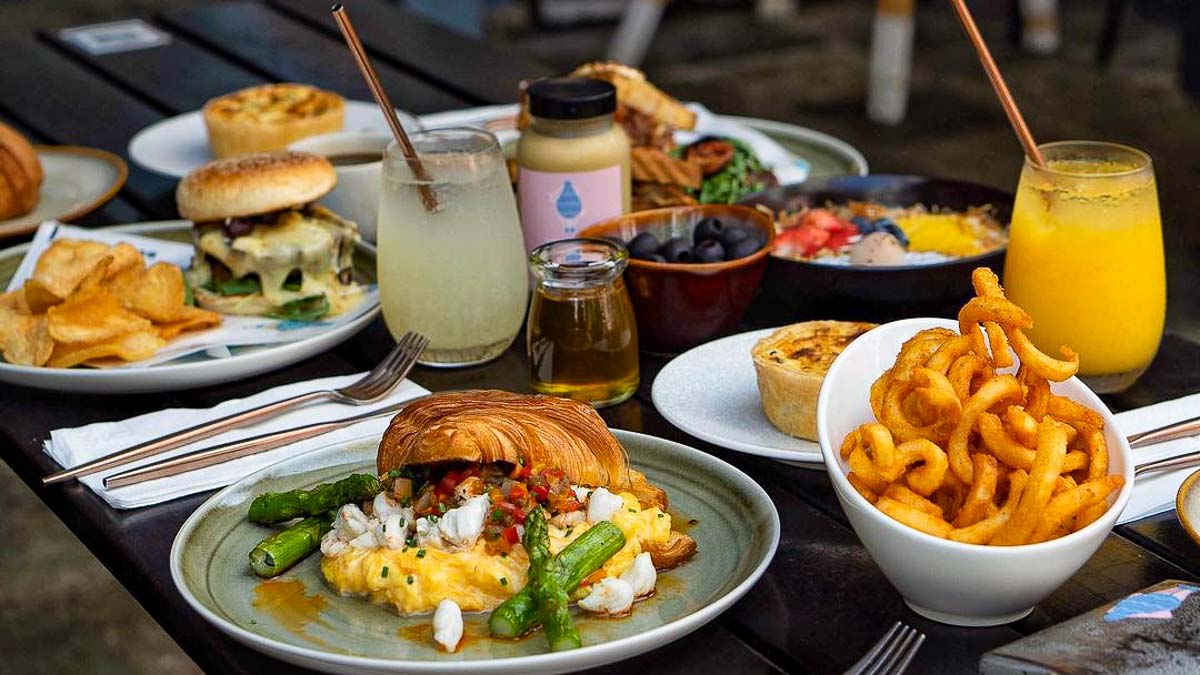 Photo credit: @bearded.bella via Instagram
Tanjong Pagar is one of my go-to places for great meals. This lively area is known for beautiful cafes and tons of international restaurants.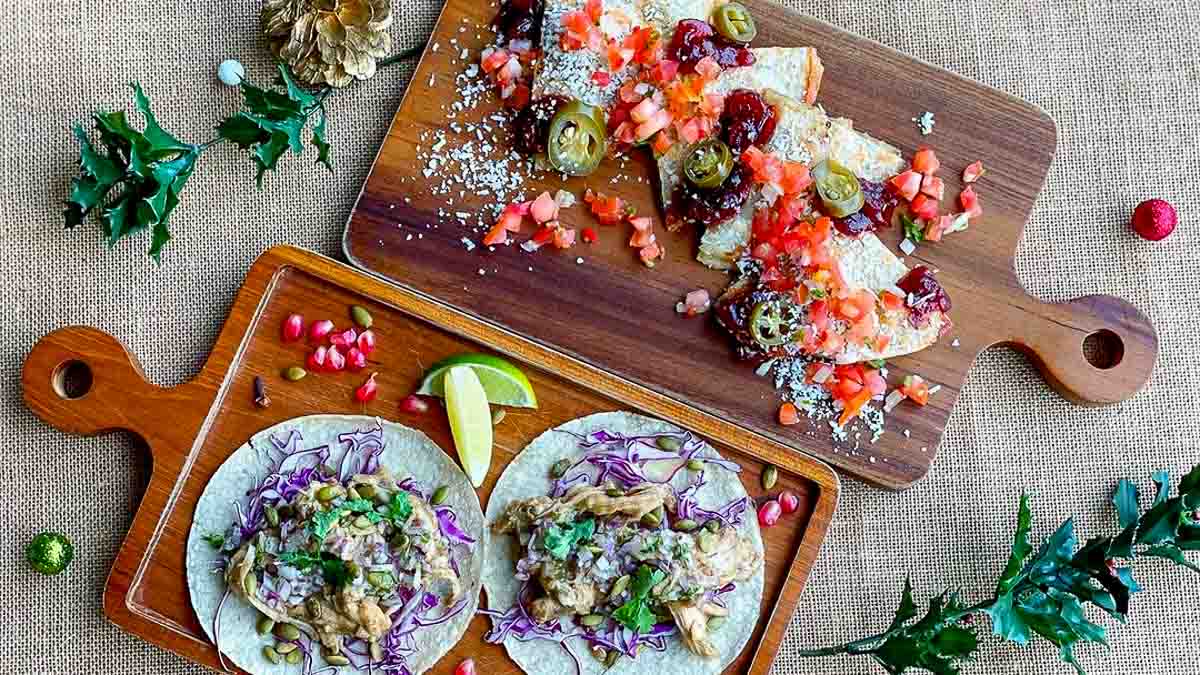 Photo credit: @superlocogroup via Instagram
Whether it's juicy tacos and fresh margaritas at Lucha Loco or all-day brunch at Bearded Bella hardcore foodies are bound to have a great time.
Nearest BlueSG station: 23 Peck Seah Street (2min walk)
4) Singapore's Less-Explored Outdoors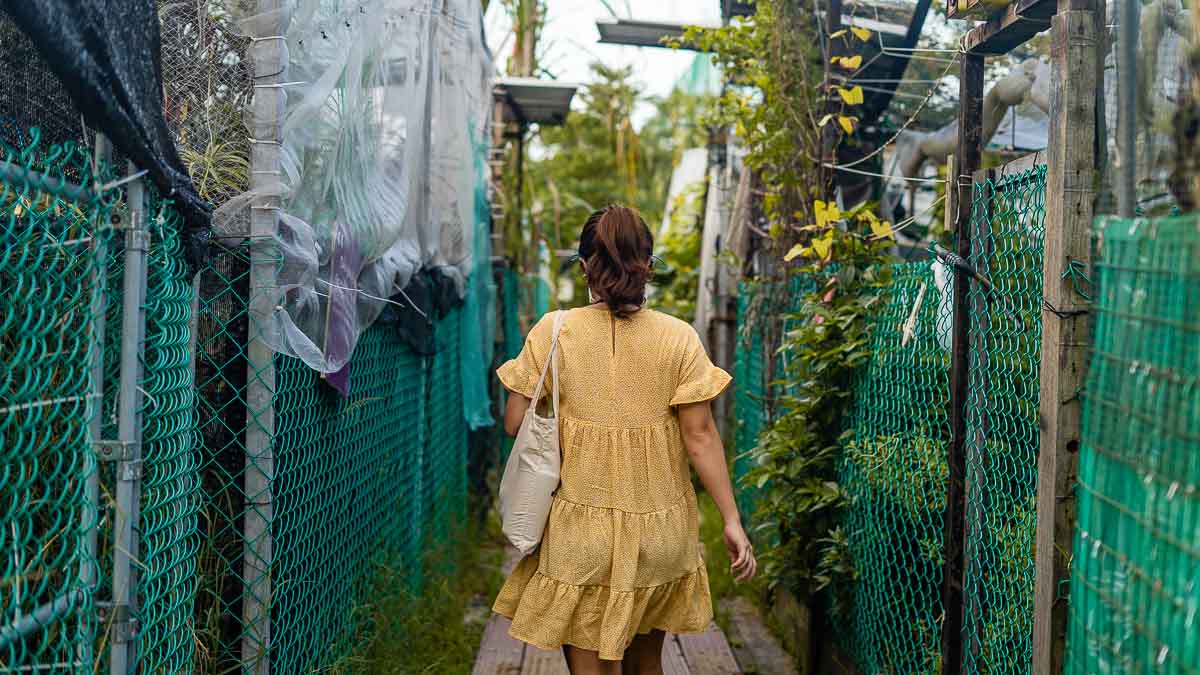 This route is for those who want to disconnect from technology and escape the city.
Hint: You'll be seeing a lot of green.
Stroll through Rustic Coney Island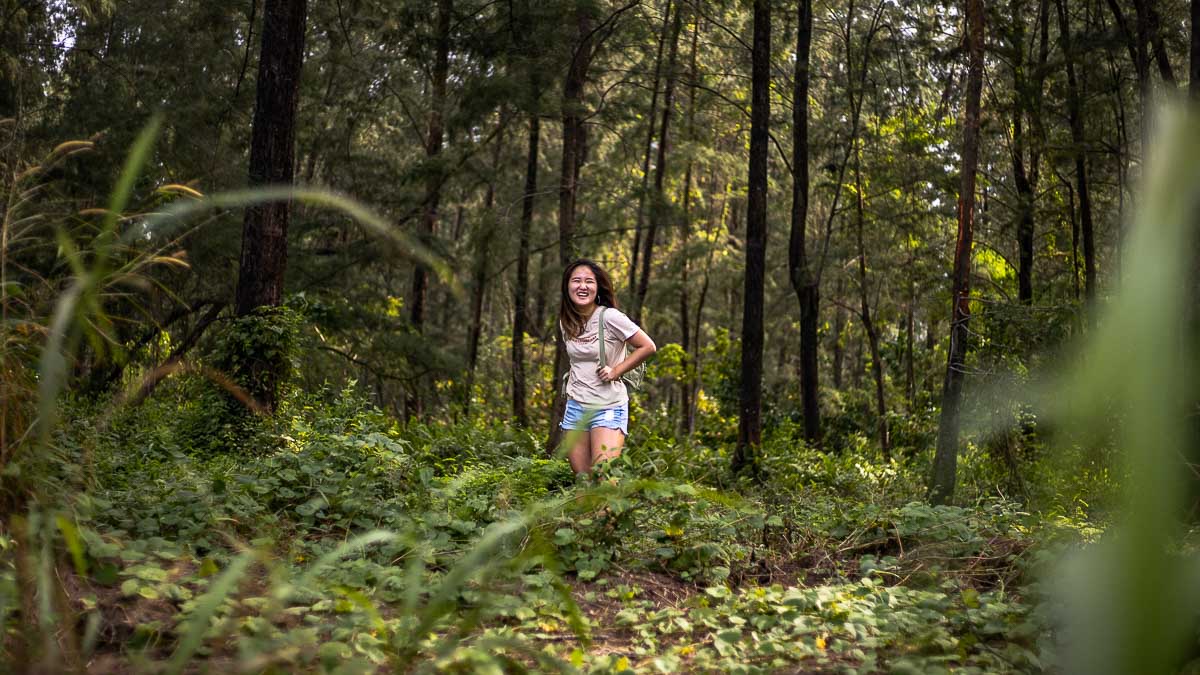 First stop, Coney Island. The swaying Casuarina trees and sounds of chirping give the forest a whimsical, otherworldly atmosphere. Head to the West Entrance to start hiking, and make sure to visit the beaches as well!
Opening hours: 7AM – 7PM
Nearest BlueSG station: 670 Edgefield Plains (6min walk to the west entrance)
Spot Unique Bridges at Punggol Waterway Park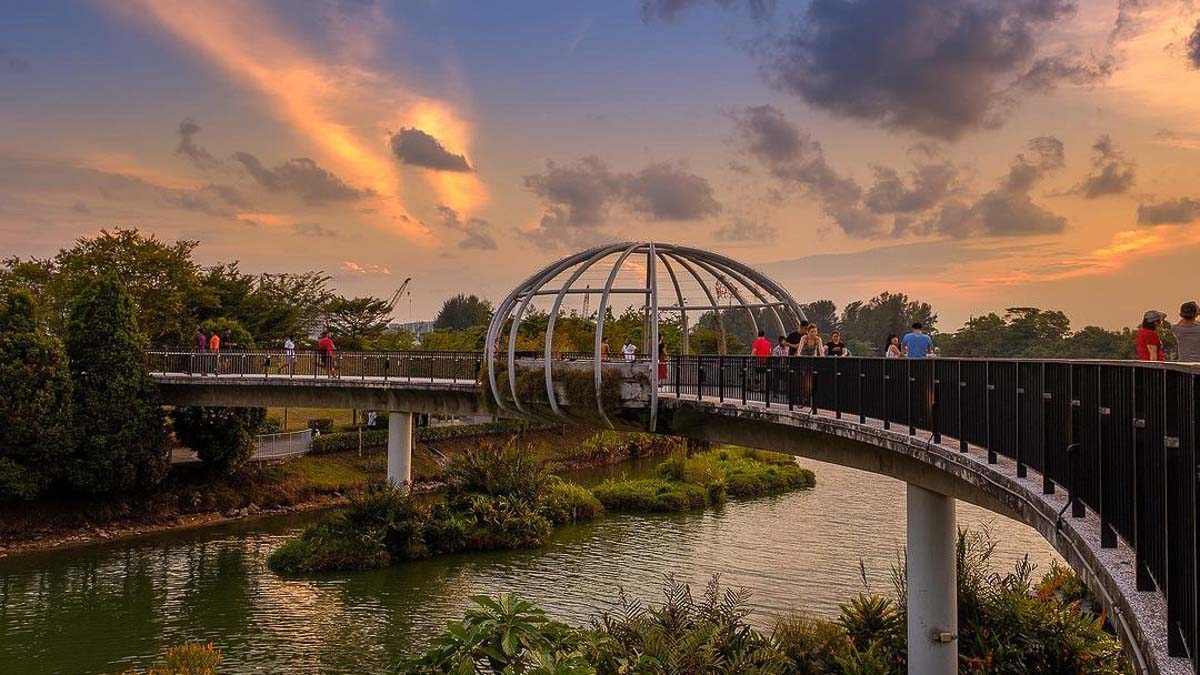 Photo credit: @ramesh_kurup_photography via Instagram
Just a quick seven-minute drive away is Punggol Waterway Park, a 12-hectare oasis in the north. With Instagrammable bridges, biking paths and lush gardens, this park is a great place to relax with friends and family.
Opening hours: 24 hours
Nearest BlueSG station: 273 Punggol Place (8min walk)
Shop for Plants at Social Innovation Park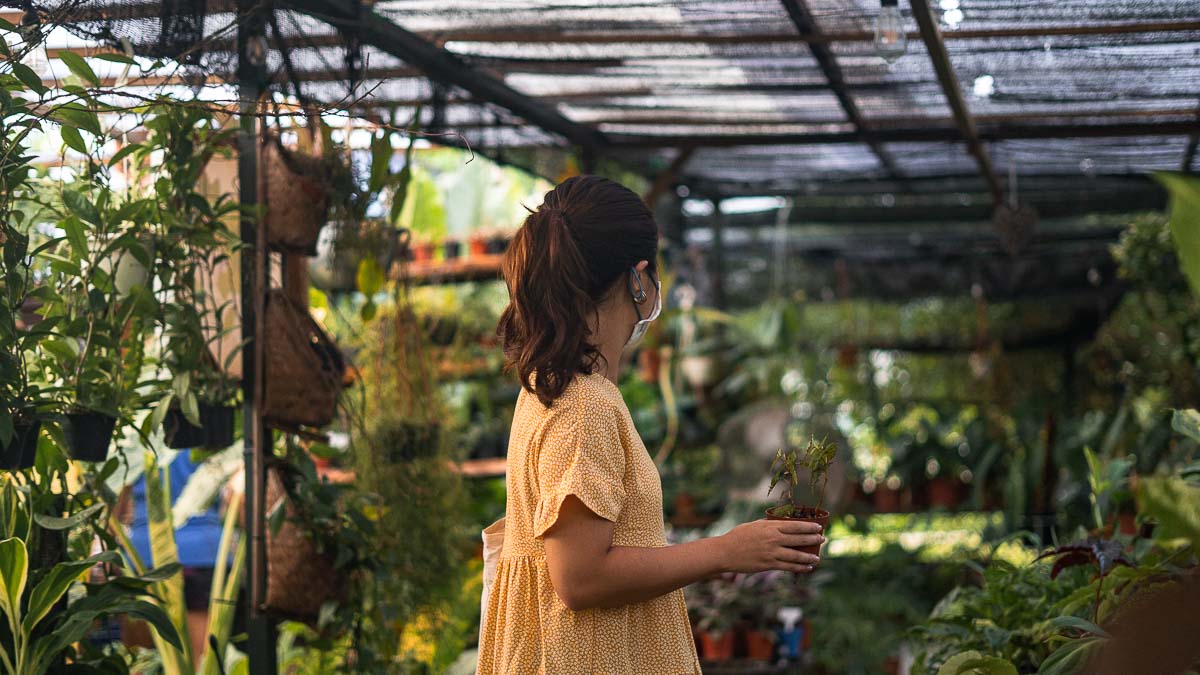 Located in Punggol, SEED at Social Innovation Park is a treasure trove for anyone with green fingers! We stumbled upon several charming plant shops selling everything from hanging indoor plants to all sorts of adorable cacti.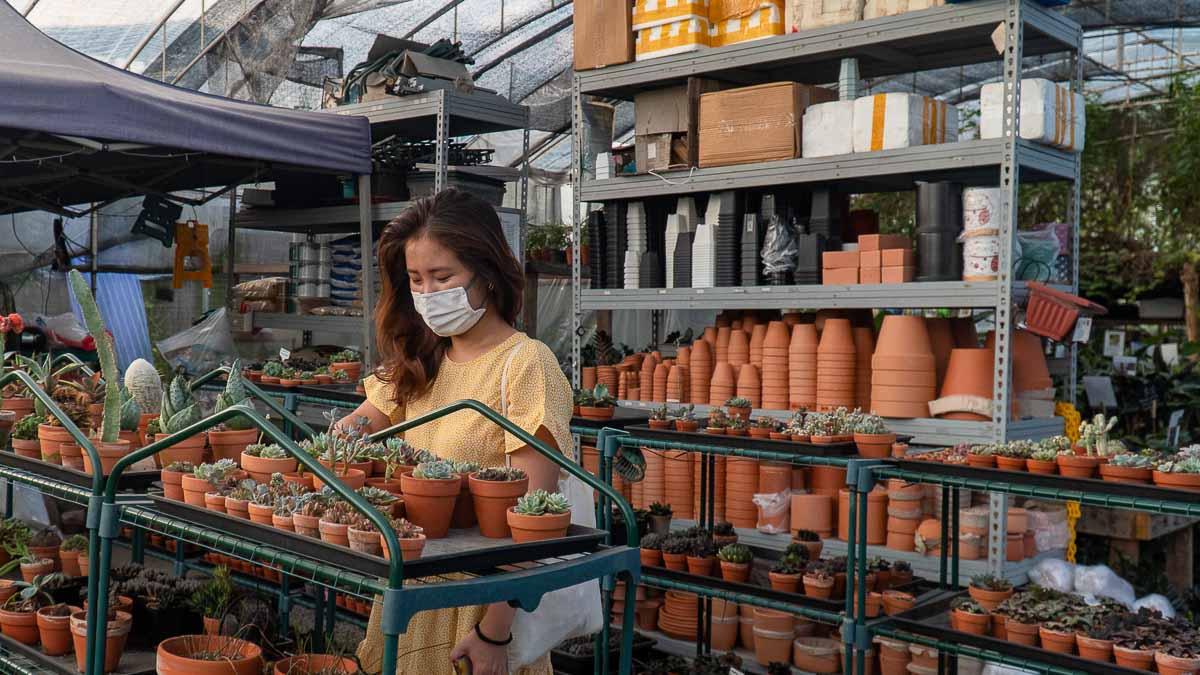 It took everything in me to not impulse-buy a dozen cacti.
Dine Al Fresco at Punggol Container Park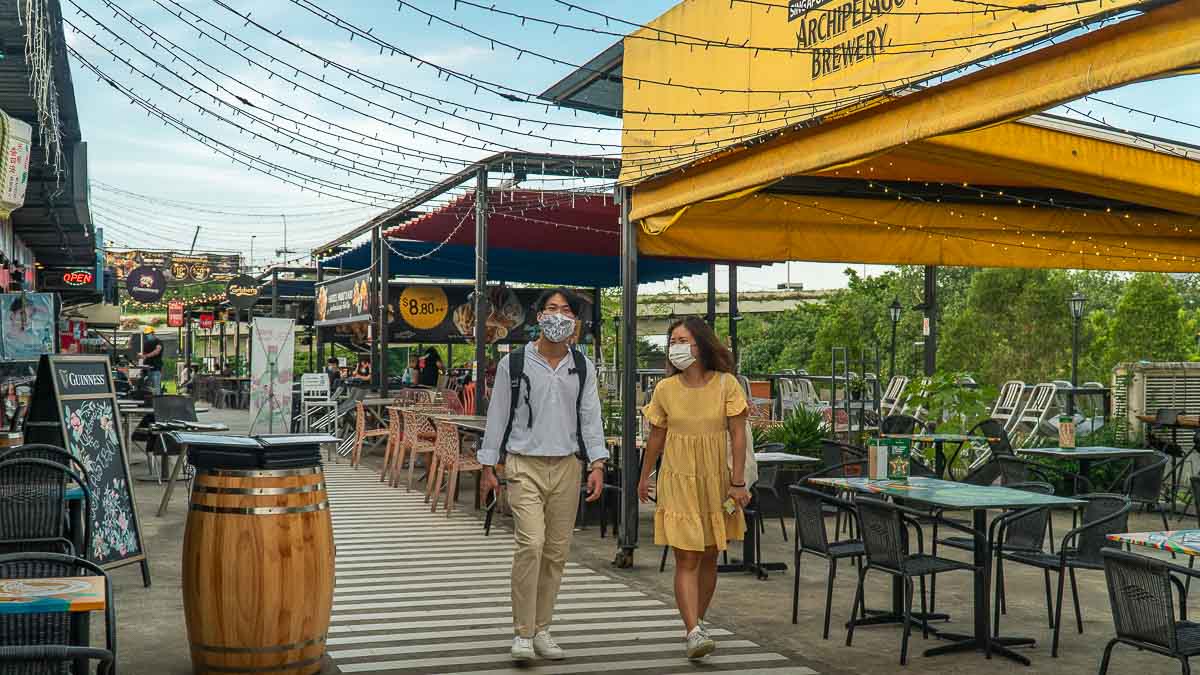 After some plant shopping, wind down at Punggol Container Park — located on the same compound. This lively hub is Singapore's first container restaurant enclave and resembles the night markets in Bangkok.
There are seven container restaurants, like Korean joint Seoul Good and halal eatery Big Fish Small Fish.
Opening hours: 12PM – 1AM
Nearest BlueSG station: 650 Punggol Central (8min walk)
5) A Photographer's Dream Road Trip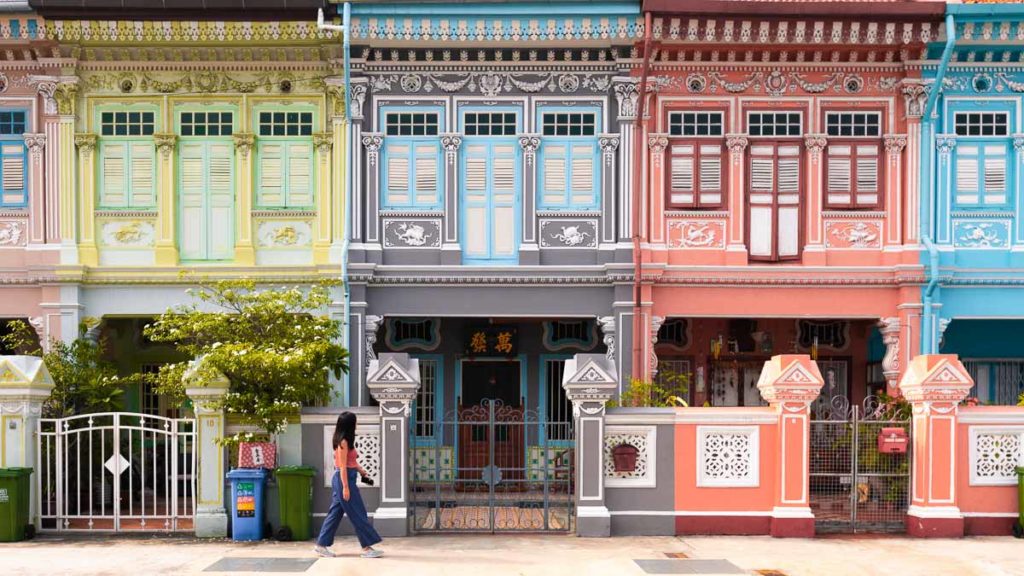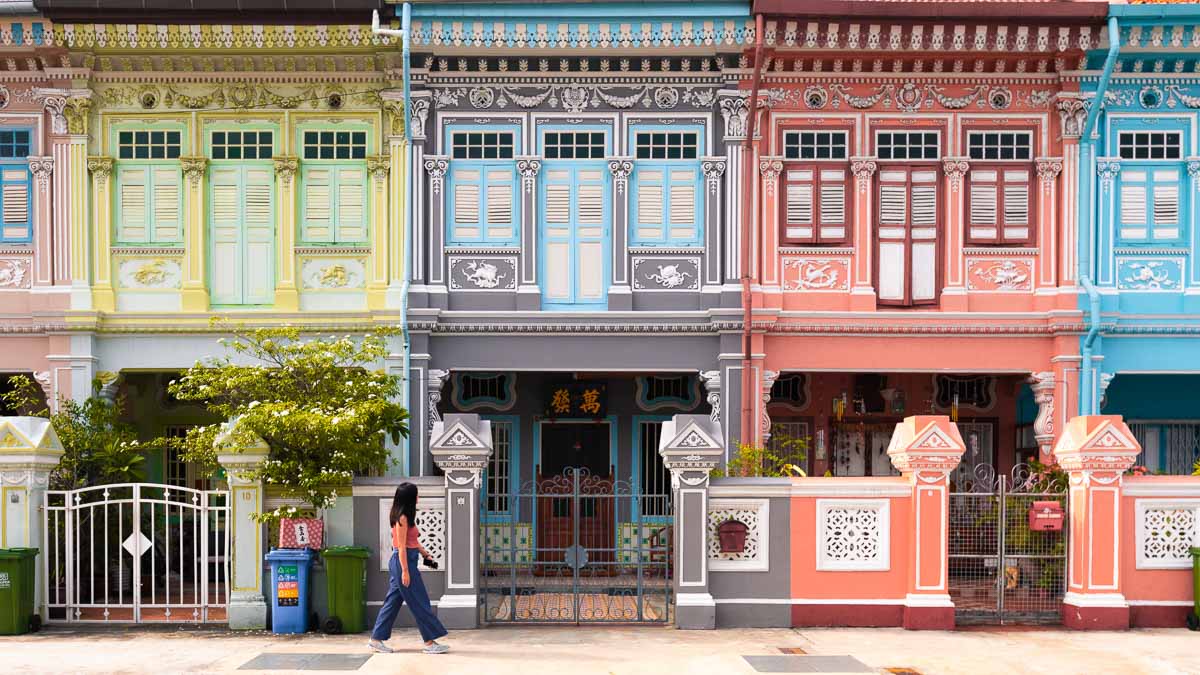 With beautifully restored buildings from the early 1900s and modern architectural marvels way ahead of their time, Singapore is a playground for any urban photographer. Get your cameras ready, this road trip route takes you to some of the most iconic landmarks in town!
Snap Rooftop Photos at Chinatown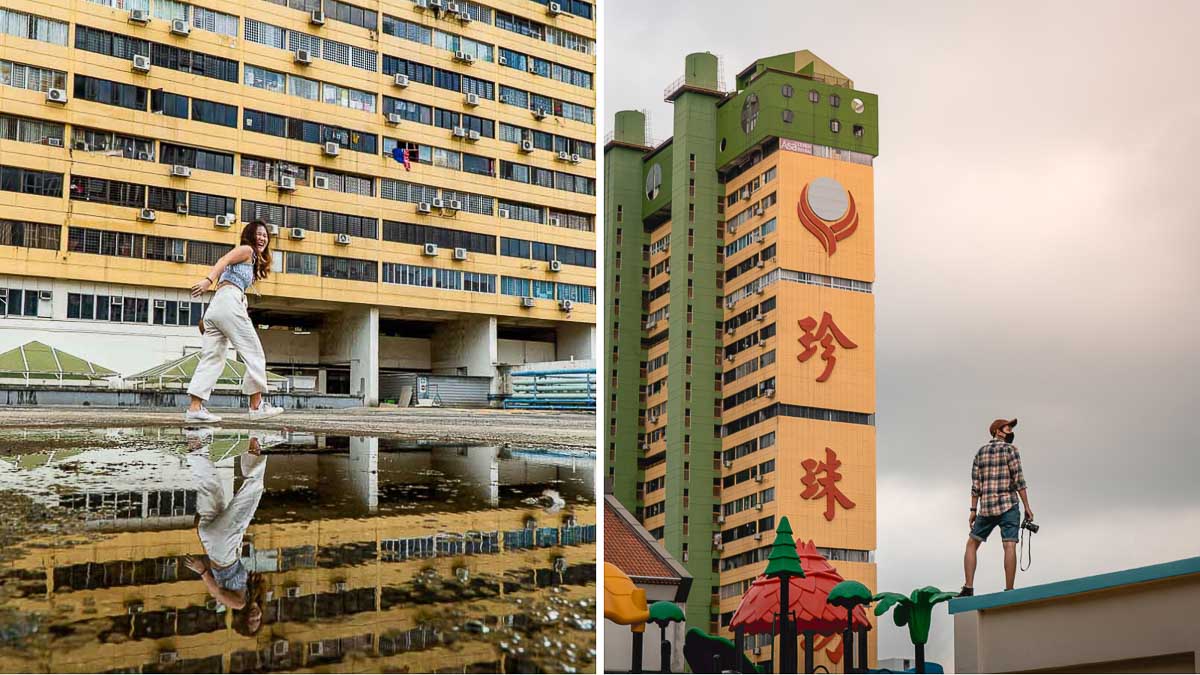 Chinatown is a frequent favourite among photographers. While the vibrant streets are extremely photogenic, the roofs are where you'll get the best views.
*Pro-tip: Capture the bright yellow tower of People's Park Complex from the top of Chinatown Complex.
Nearest BlueSG station: 28 Mosque Street (5min)
Capture Colourful Peranakan Houses in Joo Chiat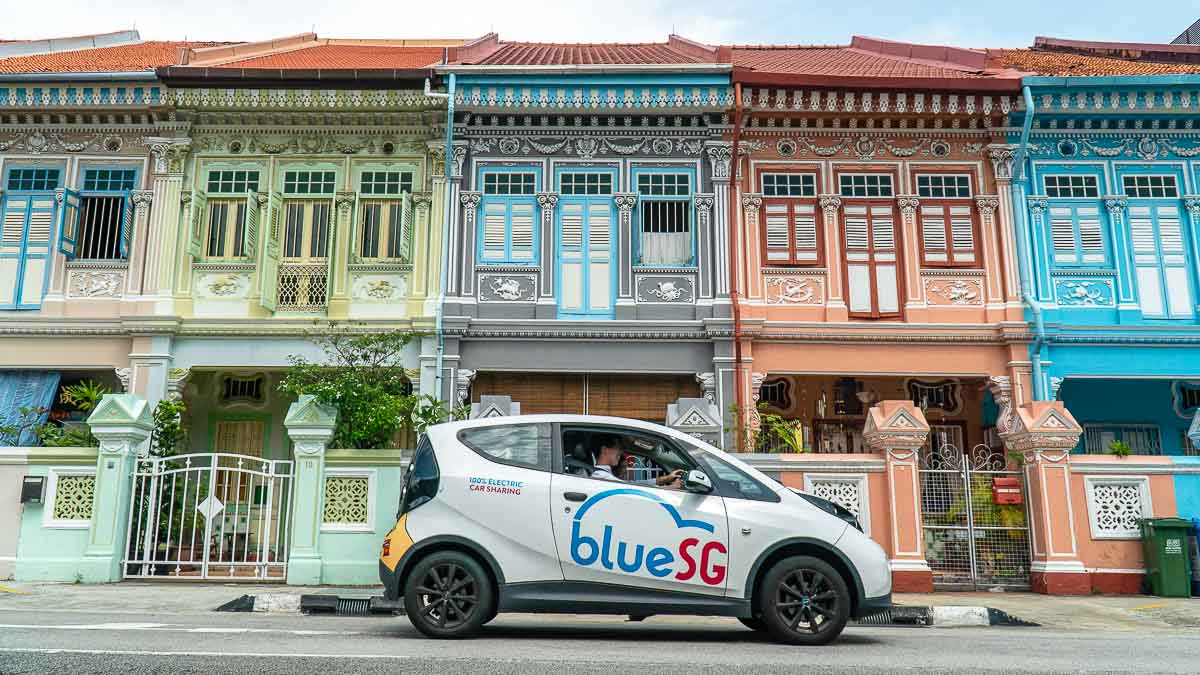 BlueSG offers a flat rental rate — no parking, maintenance or petrol fees!
Joo Chiat's colourful shophouses are guaranteed to liven up any Instagram feed. These homes were built in the 1920s, when the area became populated by the Peranakan and Eurasian middle class.
Nearest BlueSG station: 139 Tembeling Road (1min walk)
Photograph Futuristic Architecture at Jewel Changi Airport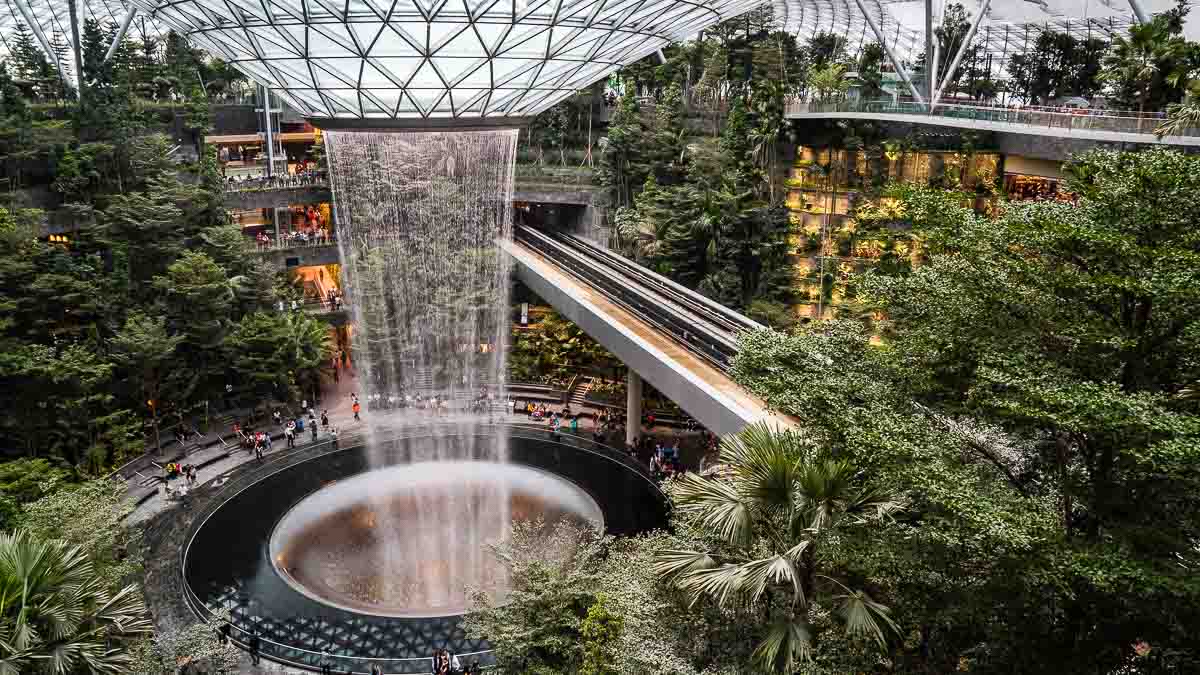 Travellers aren't the only ones flocking to Jewel Changi Airport ever since it opened in 2019. Jewel has become a popular spot for photographers, and it's not hard to see why.
The star of the show is the 40m-tall HSBC Rain Vortex, the world's tallest indoor waterfall. With beautiful natural light, the Canopy Park is also extremely photogenic.
Nearest BlueSG station: 60 Airport Boulevard (8min walk)
Don't own a car? Here's how you can still go on that Singapore road trip!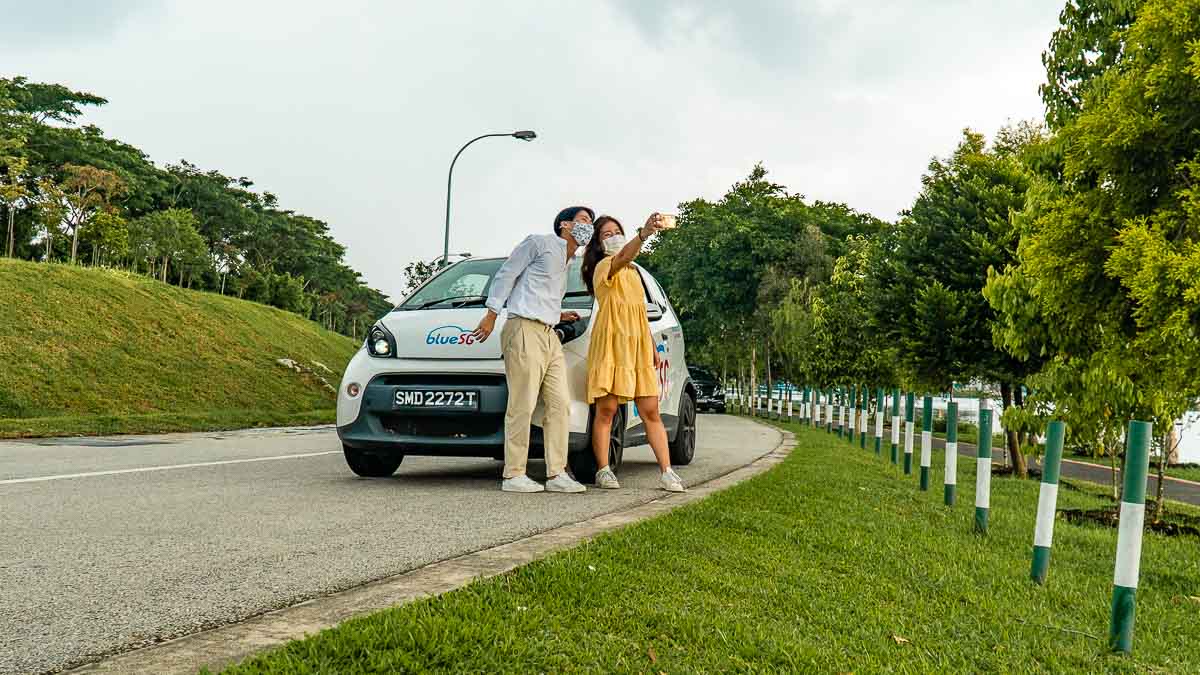 Having a car makes all the difference when you're exploring new spots all over the island.
For those who have a driving license but don't own a car, don't scrap your road trip plans just yet. Our trusty road trip companion for the day was a BlueSG car. BlueSG is Singapore's first electric car-sharing service, with over 380 stations conveniently located island-wide.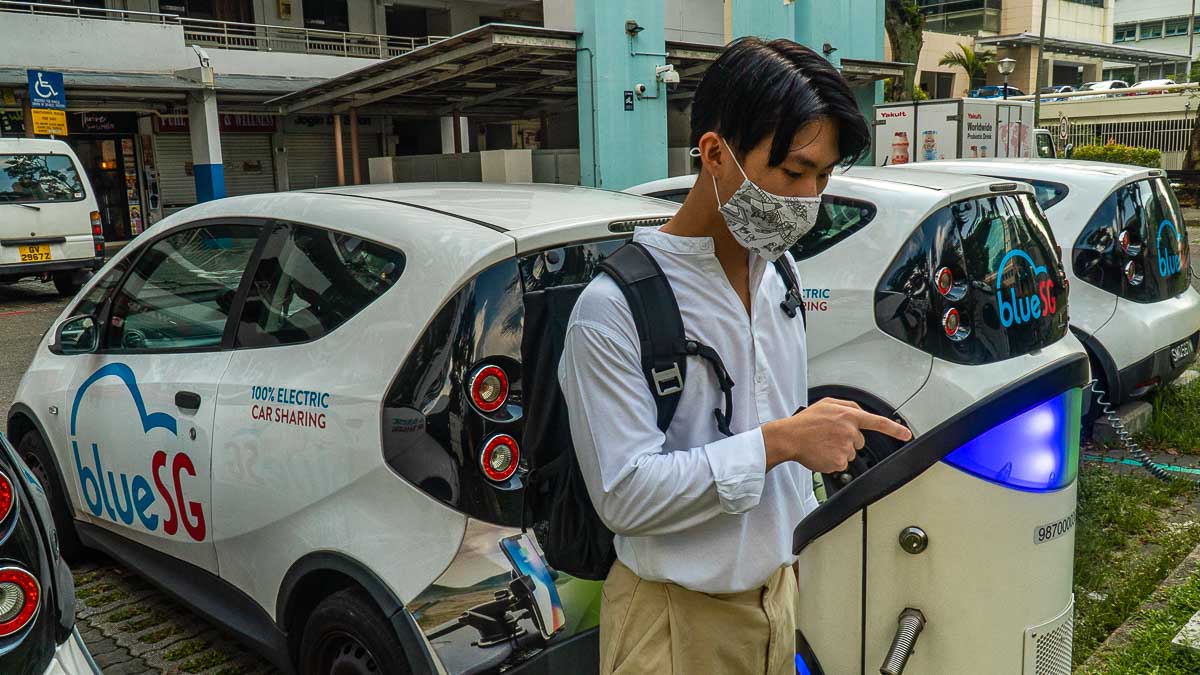 Unlike traditional car rentals or sharing services where you rent it for an entire day, BlueSG gives you the flexibility to only rent it from point A to point B — when it's needed. That means you won't be paying for the rental while you're hiking or having lunch and someone else can use the car during that time.
When you're done, just look for one of the 380 charging stations around Singapore. No need to worry about parking or petrol (since it's 100% electric) and the service is available 24 hours via the app!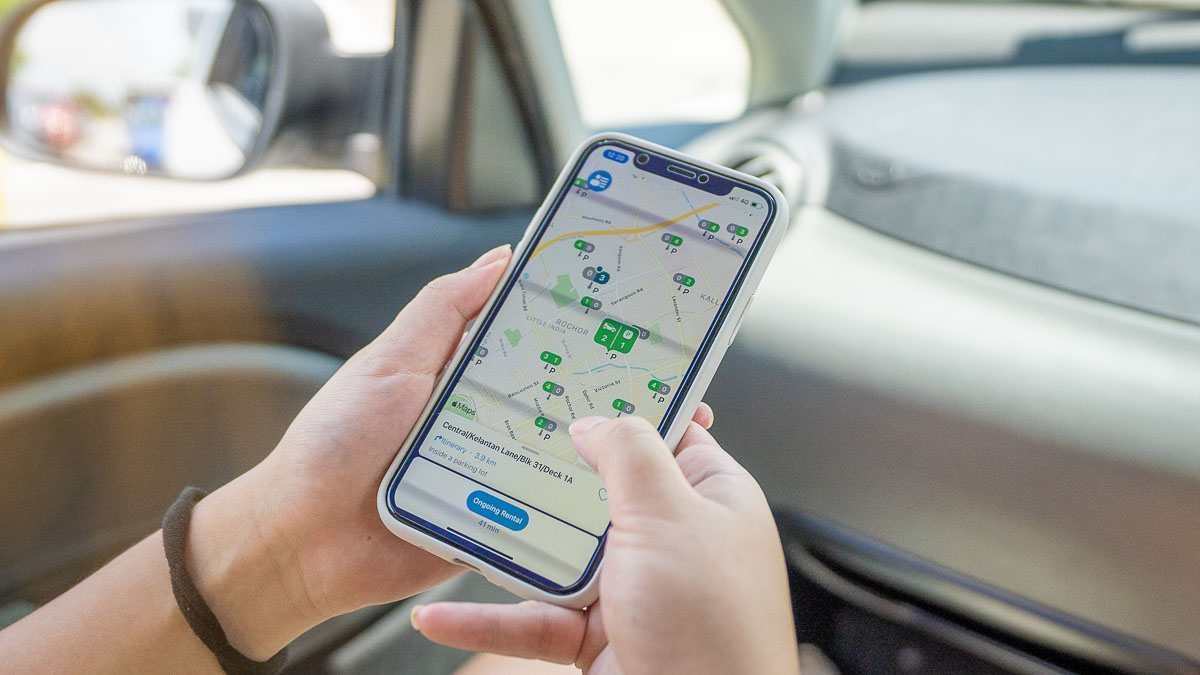 As a first-time BlueSG user, I found the experience pretty seamless. The mobile app lets you see the number of available parking spaces at each station, so you can plan your journey better! One thing that surprised me was the amount of legroom for a car so small — four people can definitely fit comfortably.
The Basic Plan starts at S$8/month (no commitment required) and charges by the minute. Charges are S$0.36/min — that's S$10.80 for a 30-minute ride, which is pretty affordable.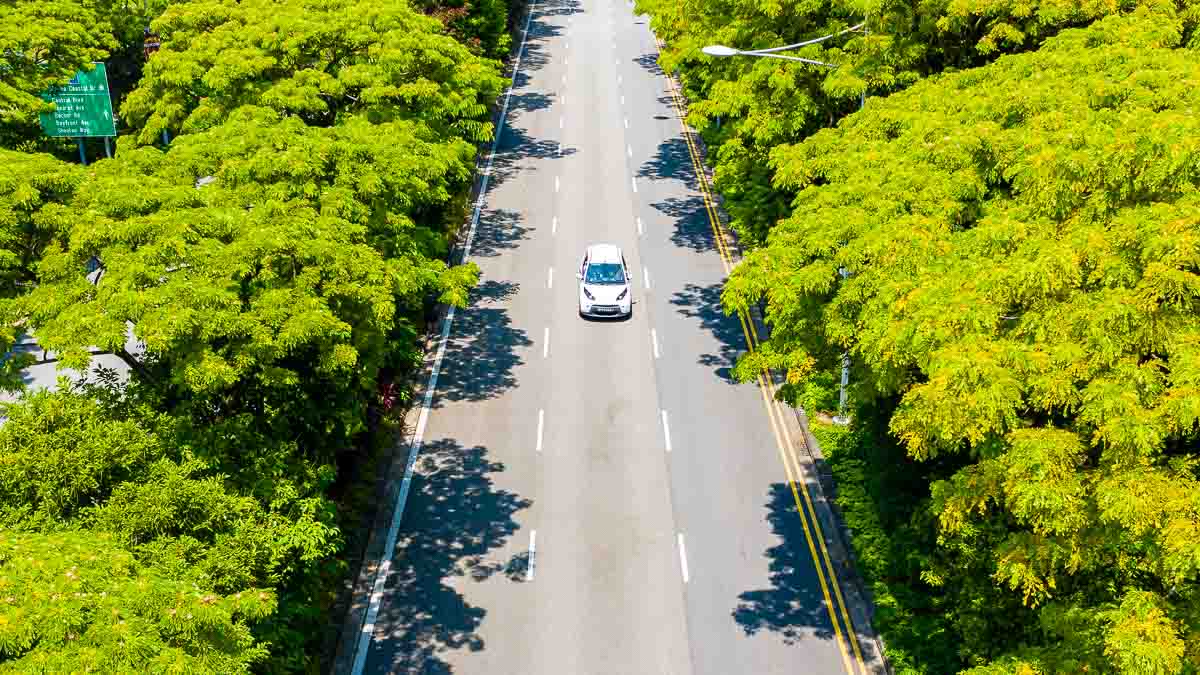 We've explored Singapore quite a bit since the travel borders closed but driving through Singapore in good company truly put us in a whole different kind of holiday mood.
To further entice you to go on your own Singapore road trip, we're offering an exclusive promo code! Use <BSGXTTI> to enjoy a free one-month BlueSG basic membership plan with 15 minutes of free rental (worth S$13.40). Valid till 12th September 2021 for new members only. You can sign up as long as you're at least 20 years old and have a valid driving license for a minimum of one year!
Here's a handy map with the best stations to park at for each attraction, colour coded by road trip:
Have you done a road trip in Singapore? Share your experience with us in the comments!
---
This post was brought to you by BlueSG.
Like what you see? Follow us on Facebook, Instagram, YouTube, and Telegram for more travel inspiration!