Time to start planning your holidays with our ultimate Singapore Long Weekend Getaway Guide 2018.
As of today, there are only 3 months left of 2017. What? Yup, I surprised myself too while looking through my calendar. How is it that 2017 is ending when my travel bucket list from 2015 isn't even fulfilled?!
I've decided to have better time management, mark out my calendar, and make the best use of all the public holidays in 2018.
There will be 4 long weekends in the calendar year of 2018. That's not a lot as compared to 2016 and 2017 when we saw 6 and 7 long weekends respectively. Below are the four public holidays that fall either on Monday or Friday, granting everyone three-day long weekends:
– 1st Jan 2018 (Mon): New Year's Day
– 16-17th Feb 2018 (Fri & Sat): Chinese New Year
– 30th Mar 2018 (Fri): Good Friday
– 15th Jun 2018 (Fri): Hari Raya Puasa
With a bit of careful planning, you can bump that up to a total of 9 super long weekends just by taking 5 days of leave — 5 of the remaining six public holidays fall on either Tuesdays or Thursdays. This means that you just need to apply leave on Monday or Fridays to extend your mundane weekend to a fun-filled long weekend!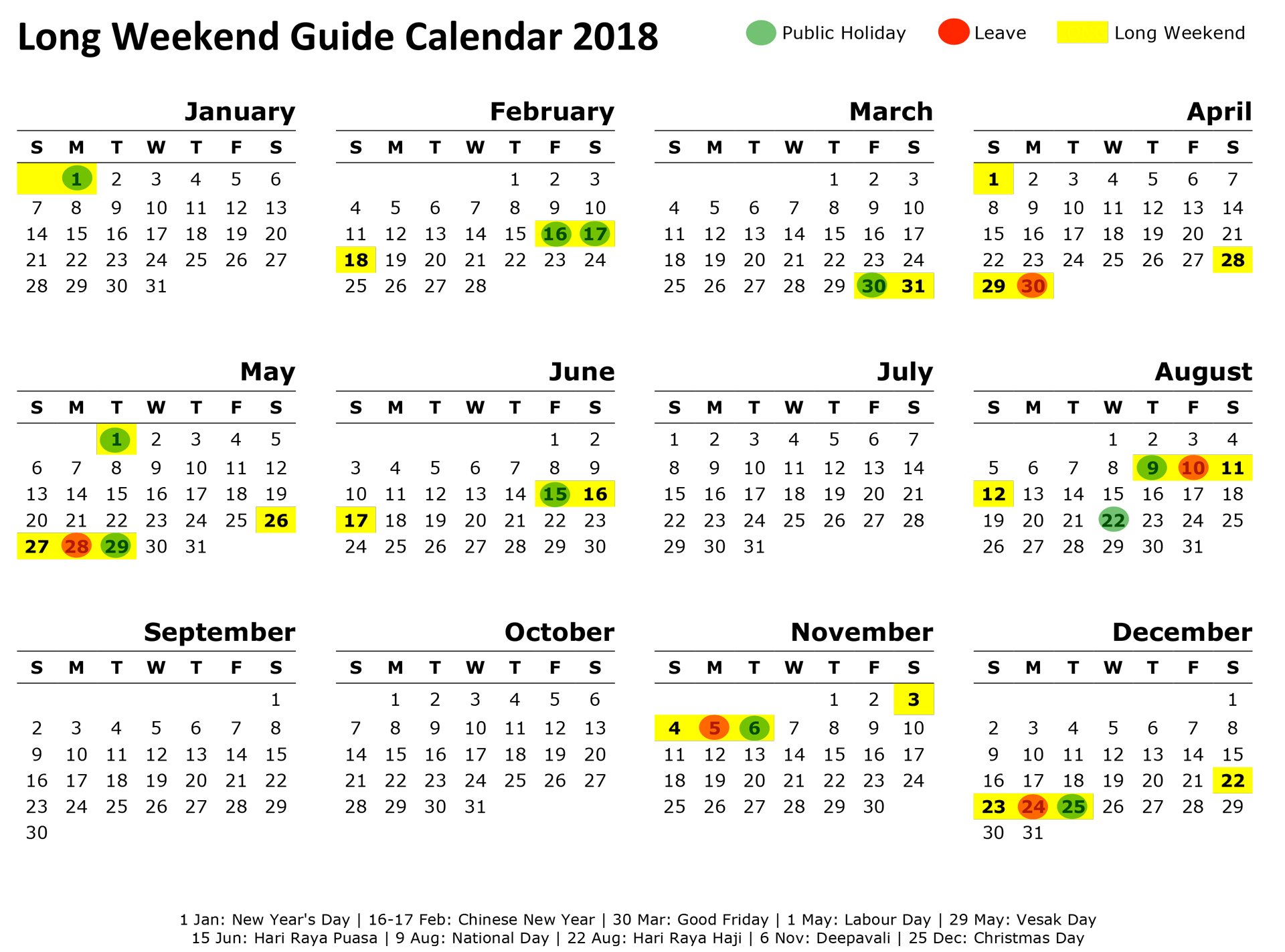 Simply refer the calendar above on which dates you should block out now with your bosses in order to enjoy the extended long weekends. Do share them with your travel khakis too!
For those clueless about where to go with your new found freedom, here's a list of 9 places to go during the 9 long weekends of 2018.
9 Long Weekend Trips to take in 2018
1) Yogyakarta, Indonesia – Cultural & Nature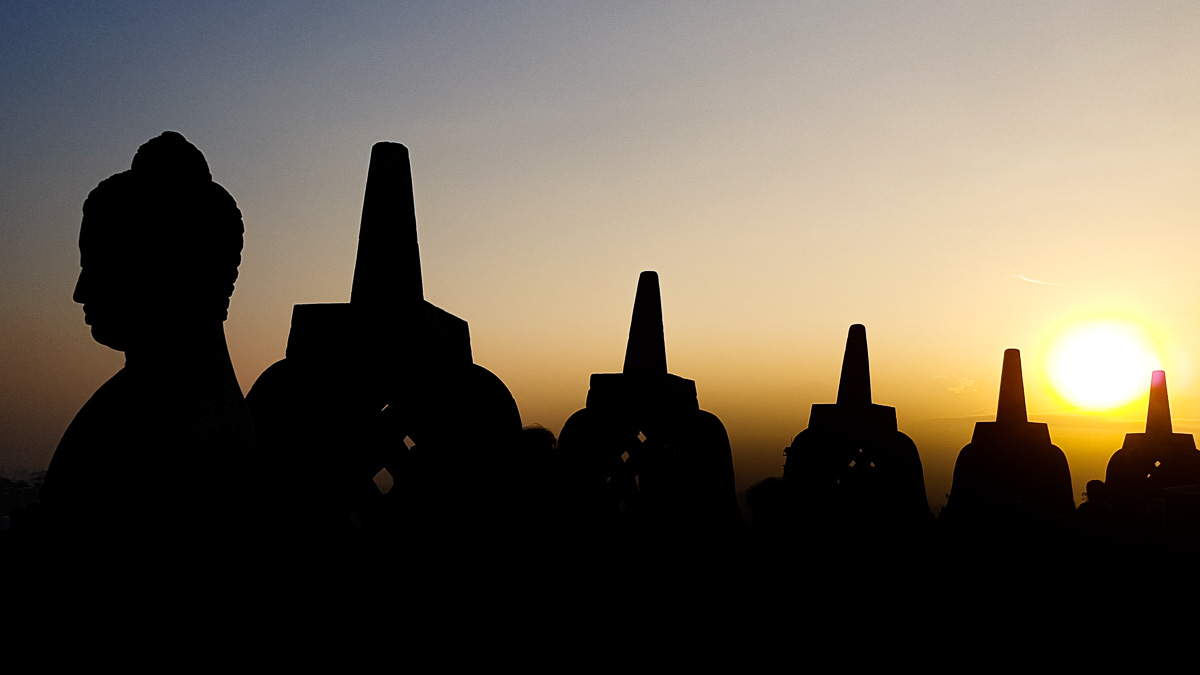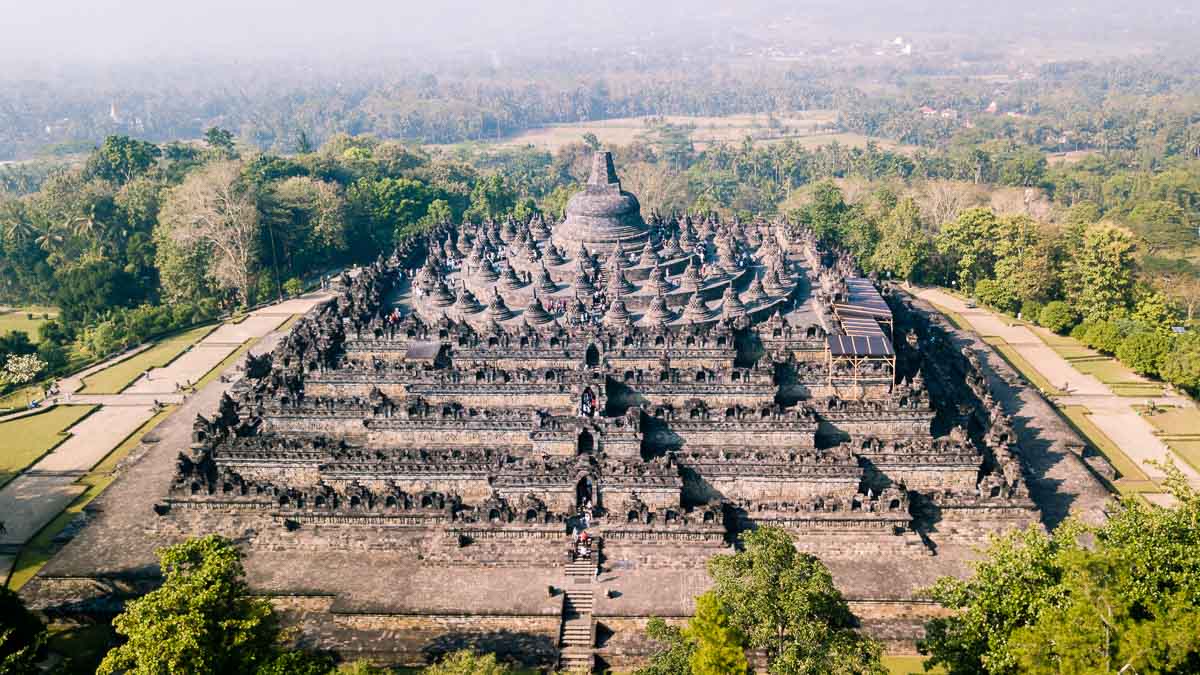 Yogyakarta hosts several major tourist attractions of Indonesia, such as Borobudur Temple, the Prambanan Temple, and Jomblang Cave.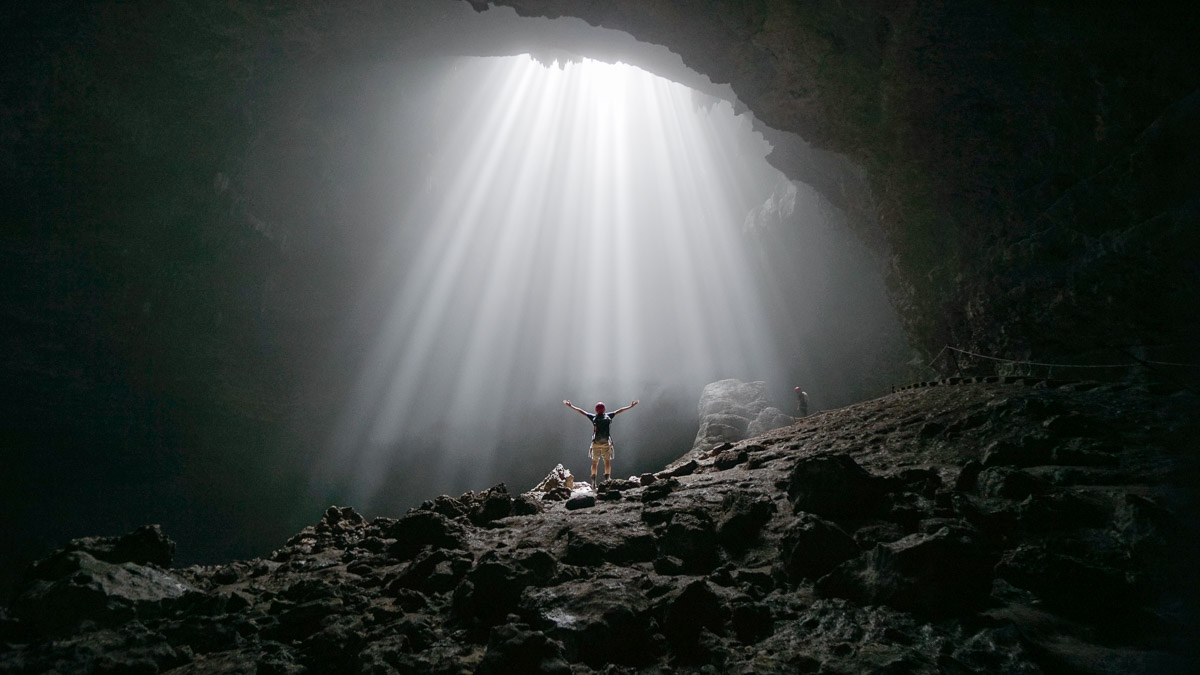 Being only 2-hour away from Singapore by flight, Yogyakarta is just the place to visit for a cultural yet adventurous getaway that only requires 4 days. Also, did we mention how affordable food is at Yogyakarta? Check out our Yogya itinerary for some inspiration!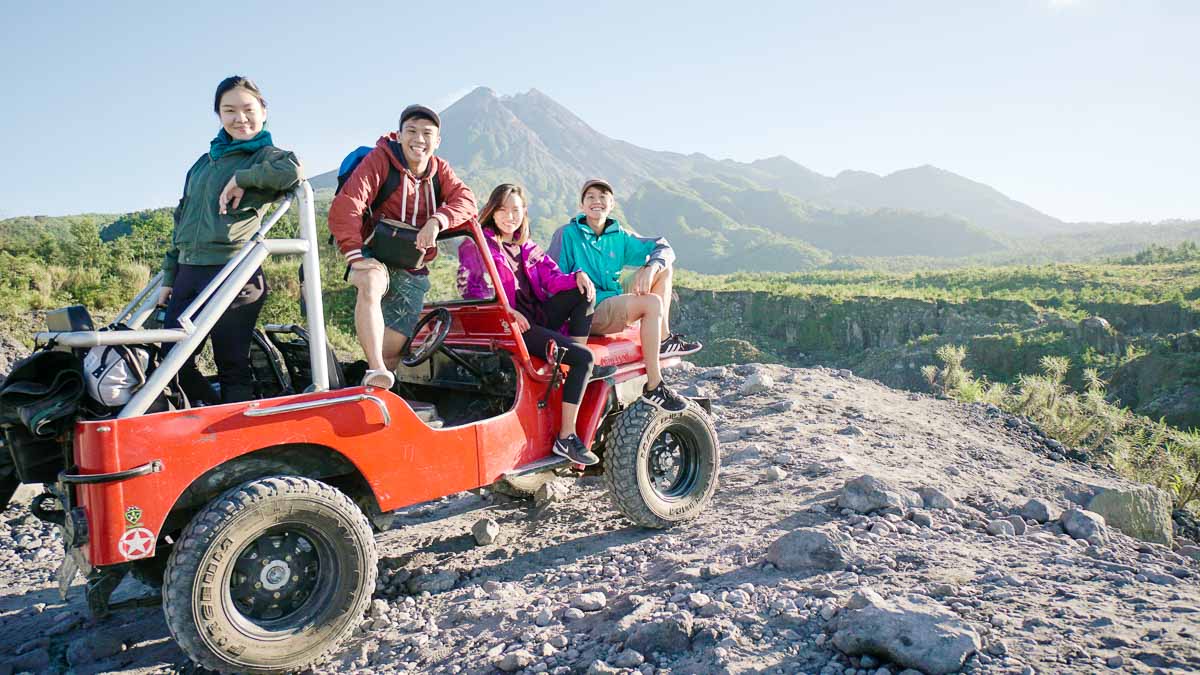 Best times to visit: April to October
Avoid: Rainy months of December to February
Read also: 11 breathtaking spots in Yogyakarta
2) Kuching, Sarawak, Malaysia – Food & Nature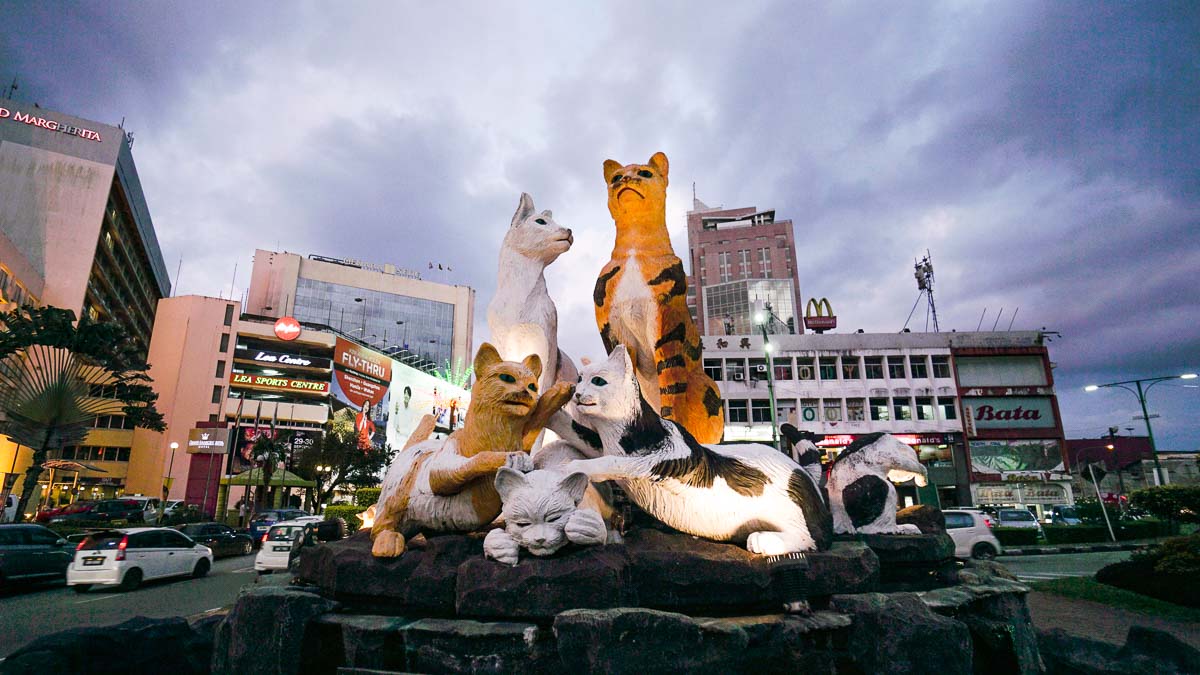 If you are one who loves food and the outdoors, Kuching makes a great long weekend getaway. Unplug and unwind in this slow and unhurried lesser-known town in East Malaysia.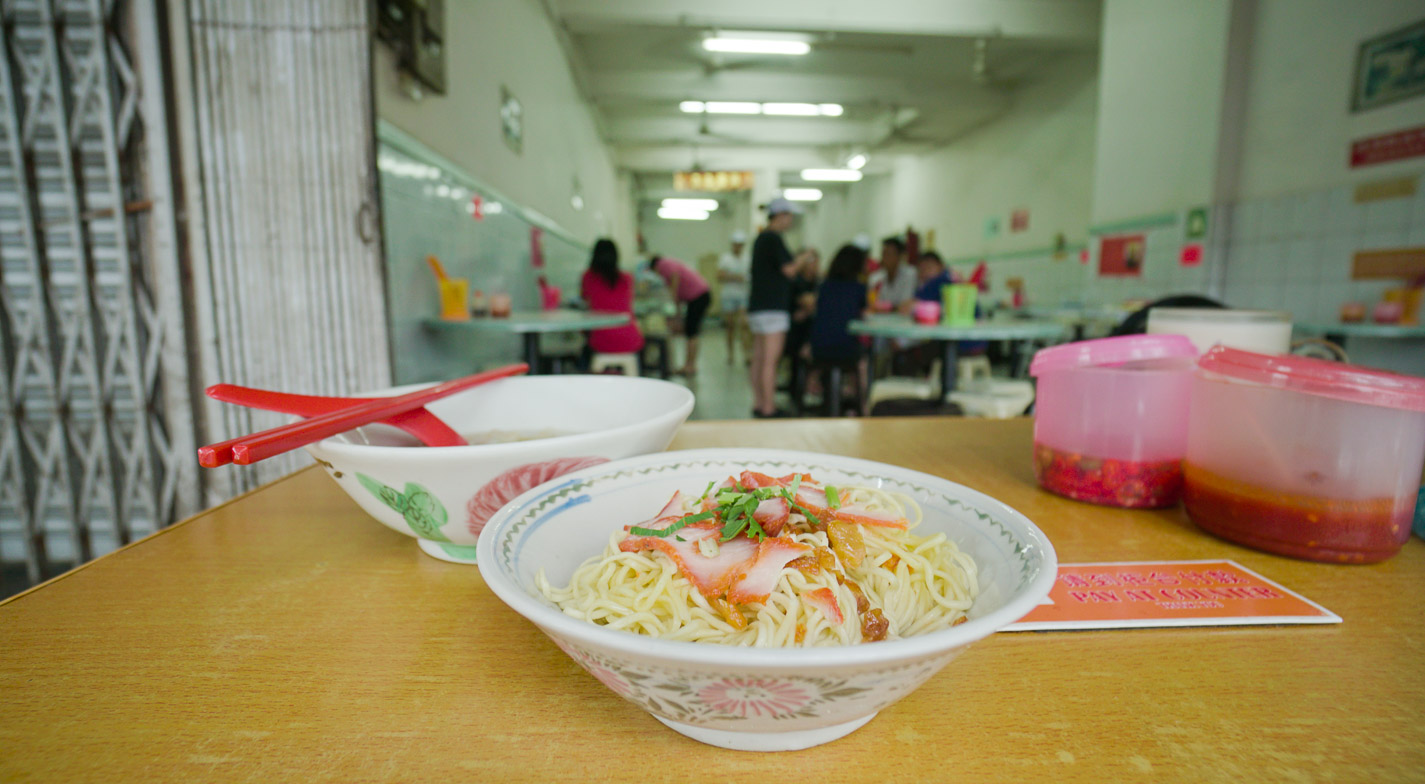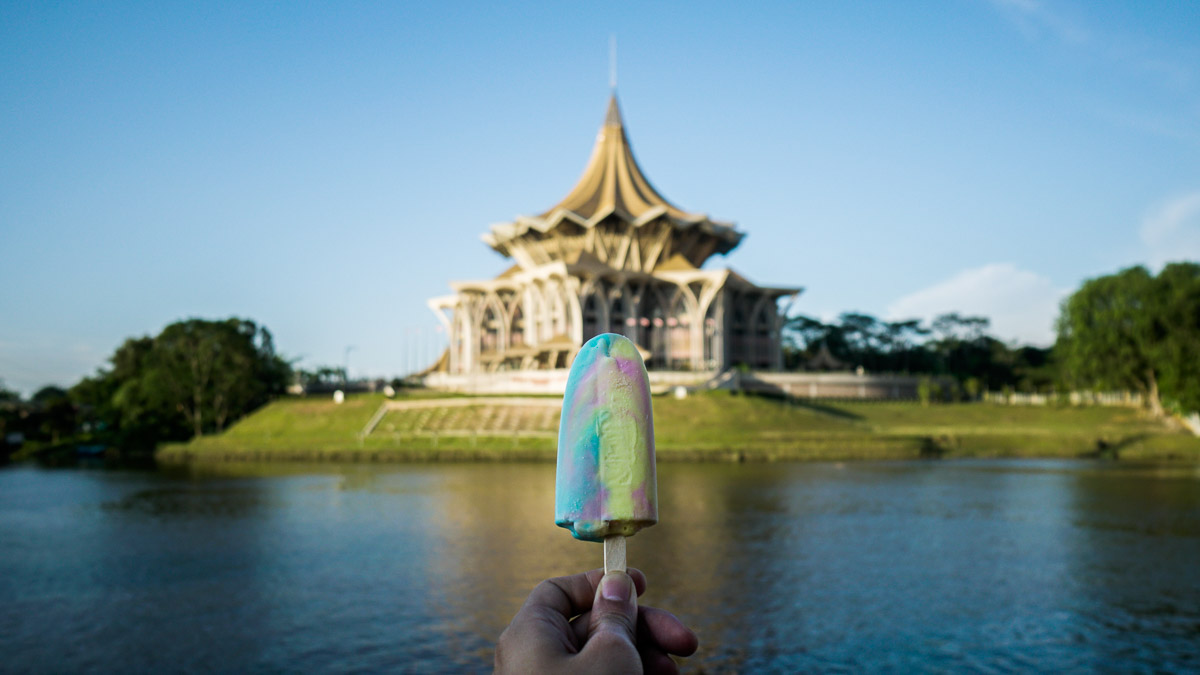 Kuching's wide array of good food such as their iconic Kolo Mee, Sarawak Laksa, and Bilin has set Kuching as the food capital of East Malaysia. So, if you are still revisiting JB for cheap food the umpteenth time, maybe it's time to change it up and check out Kuching.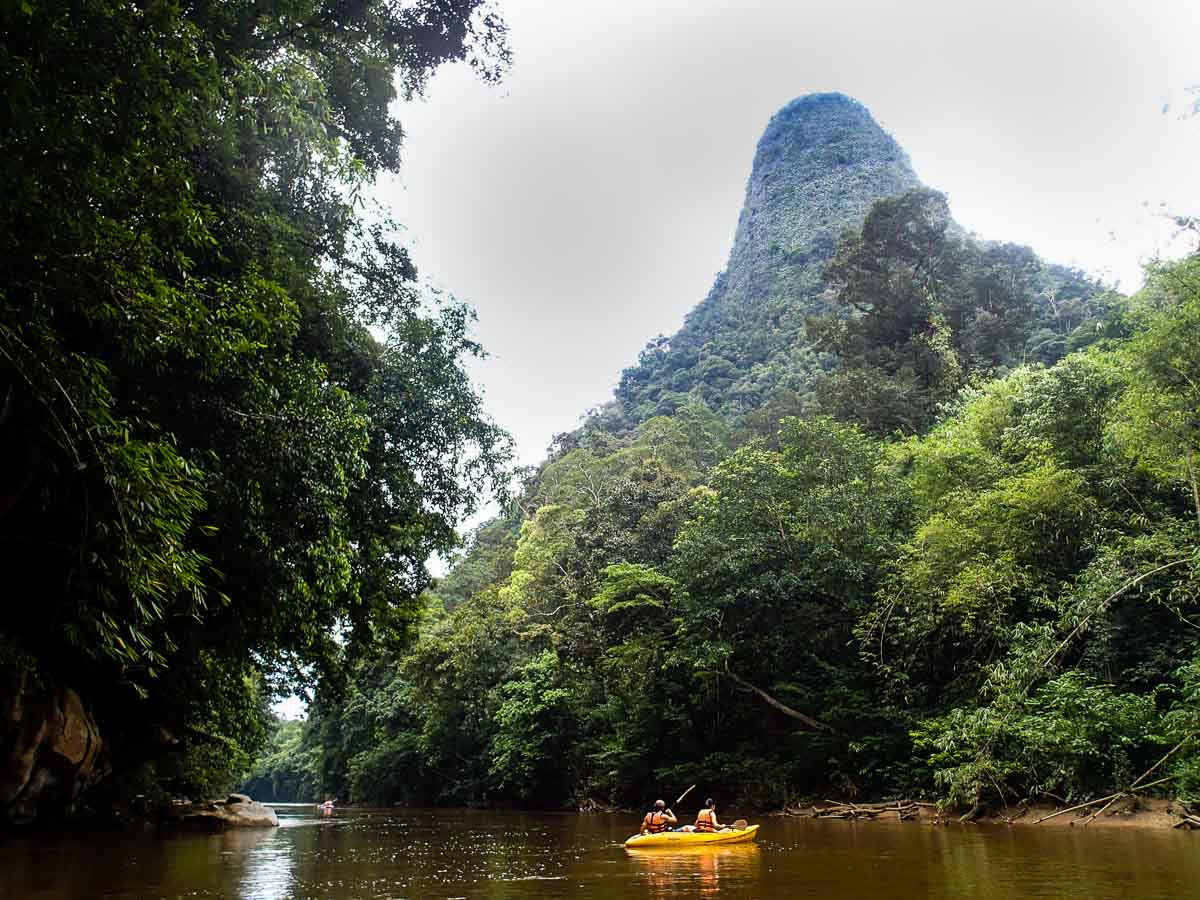 Also, explore the untouched natural sights of Sarawak with a leisurely kayaking trip down Sungai Sarawak Kiri, explore the Fairy Cave, or hike at one of the ten trails in Bako National Park.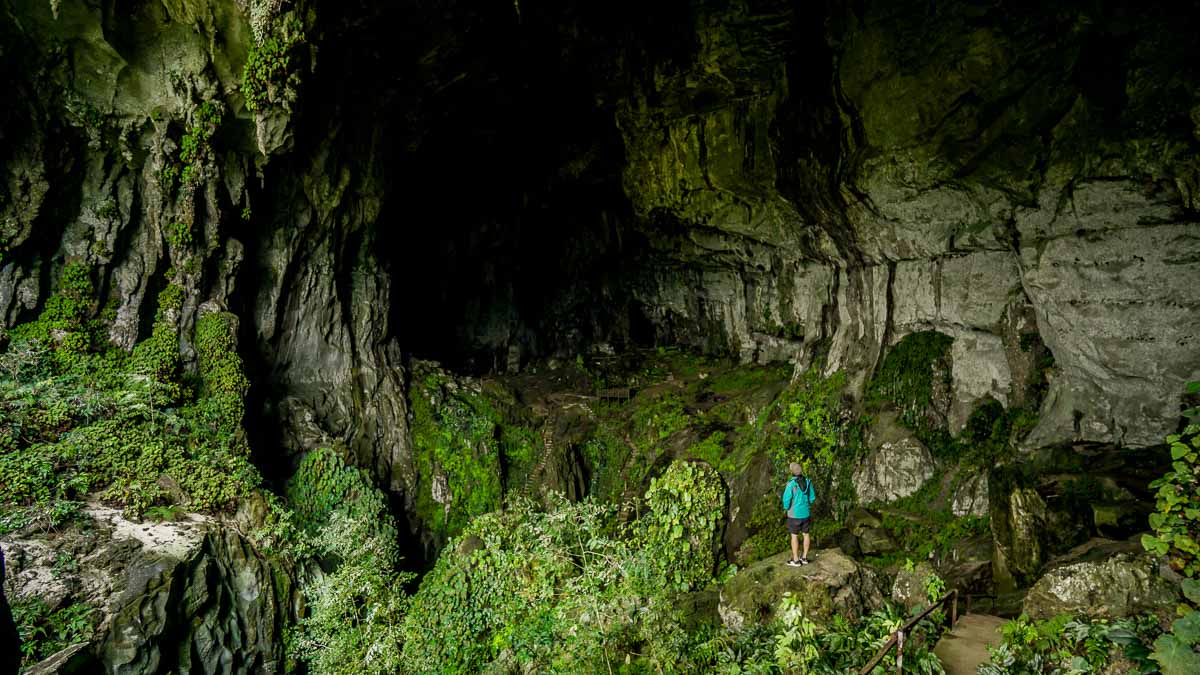 Best times to visit: April to September
Avoid: Rainy months of November to January
Find out all the adventures your can experience with our Kuching Itinerary.
3) Bangkok & Hua Hin, Thailand – Shopping & Nature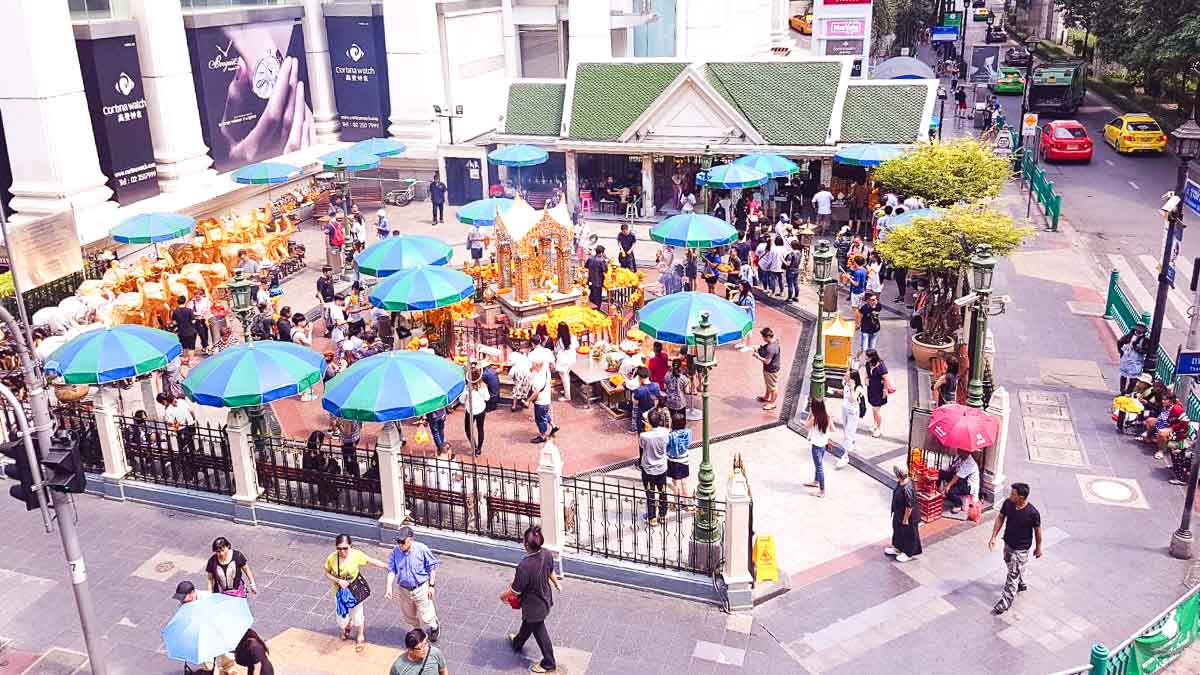 Singaporeans' favourite destination for a short getaway, Bangkok, makes it to the list again. Shop till you drop and overhaul your wardrobe with the latest fashion trends that come in wallet-friendly price tags.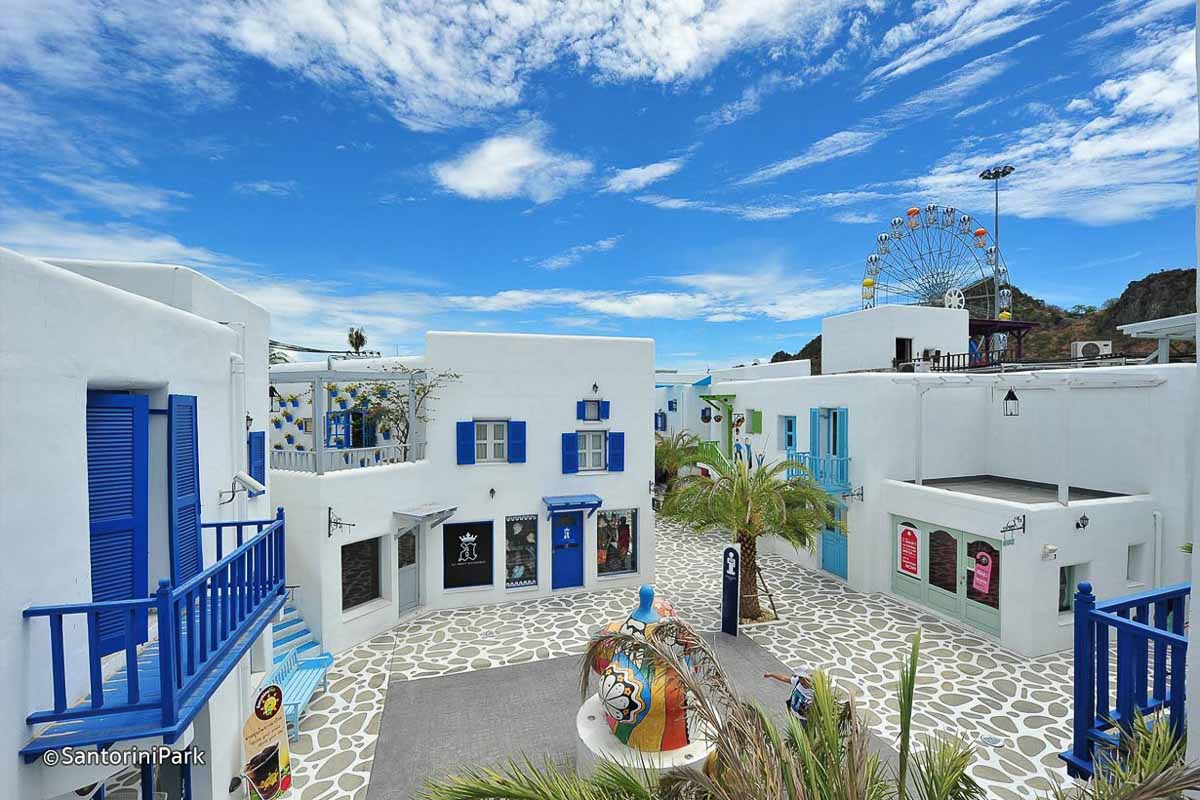 Bored of Bangkok? Head on to Hua Hin next. Besides being known for her beautiful beaches and numerous resort theme parks, there's also a Shiba Inu cafe that's home to several Inu dogs too cute to be missed!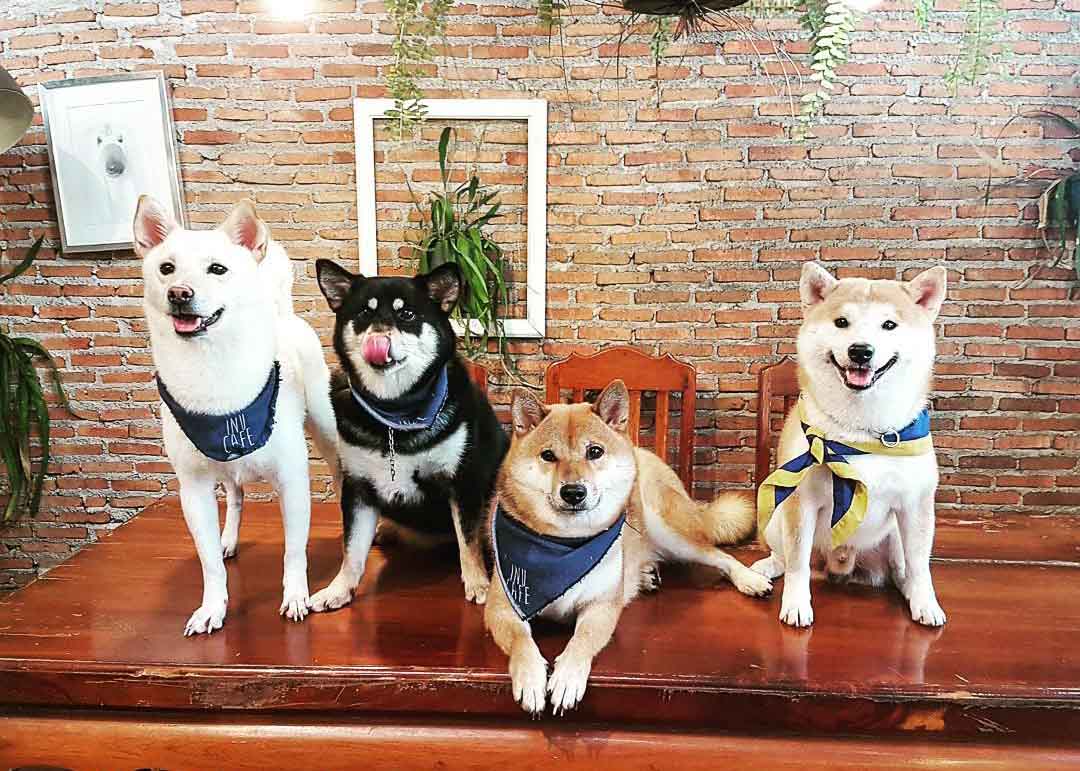 An hour's drive away from the heart of Hua Hun, there lies an elusive cave so stunning that Thai royals had personally visited. King Chulalongkorn (Rama V), King Prajadhipok (Rama VII) and King Bhumibol Adulyadej (Rama IX) were said to have during their reigns and left their marks in Phraya Nakhon Cave.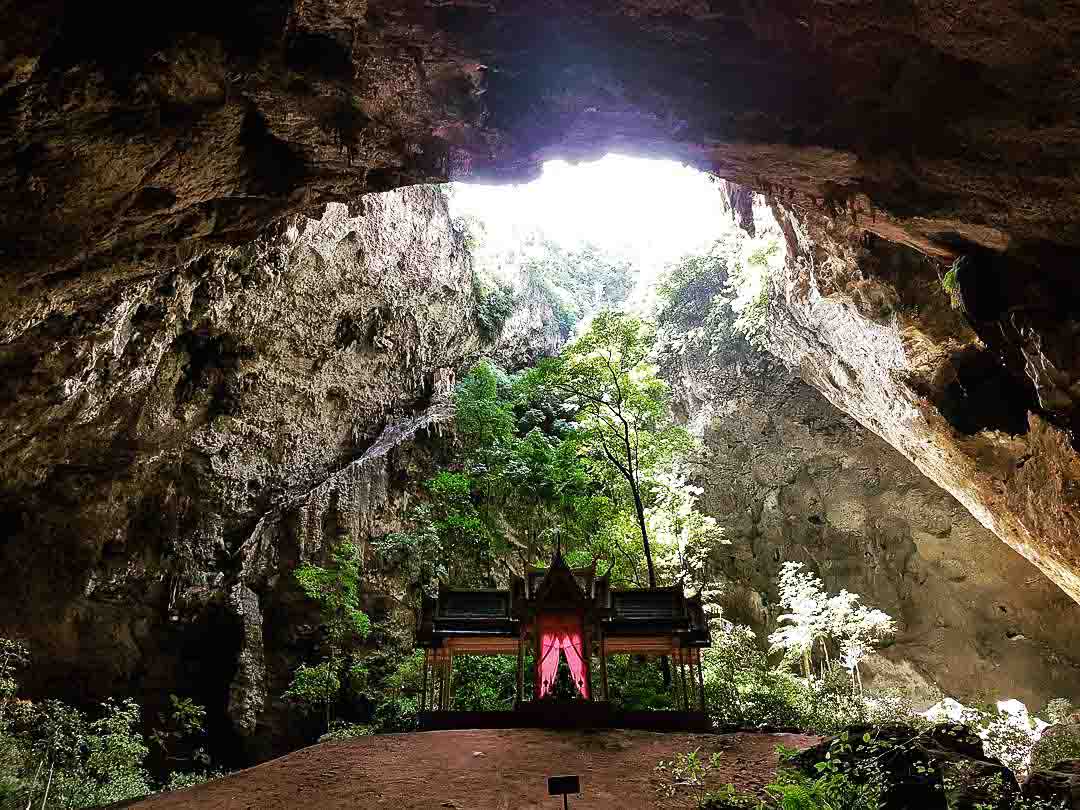 Best times to visit: November to April
Avoid: Rainy months of May to October
For things to do in Bangkok other than shopping, check out our Bangkok city guide!
4) Luang Prabang, Laos – Adventures & Food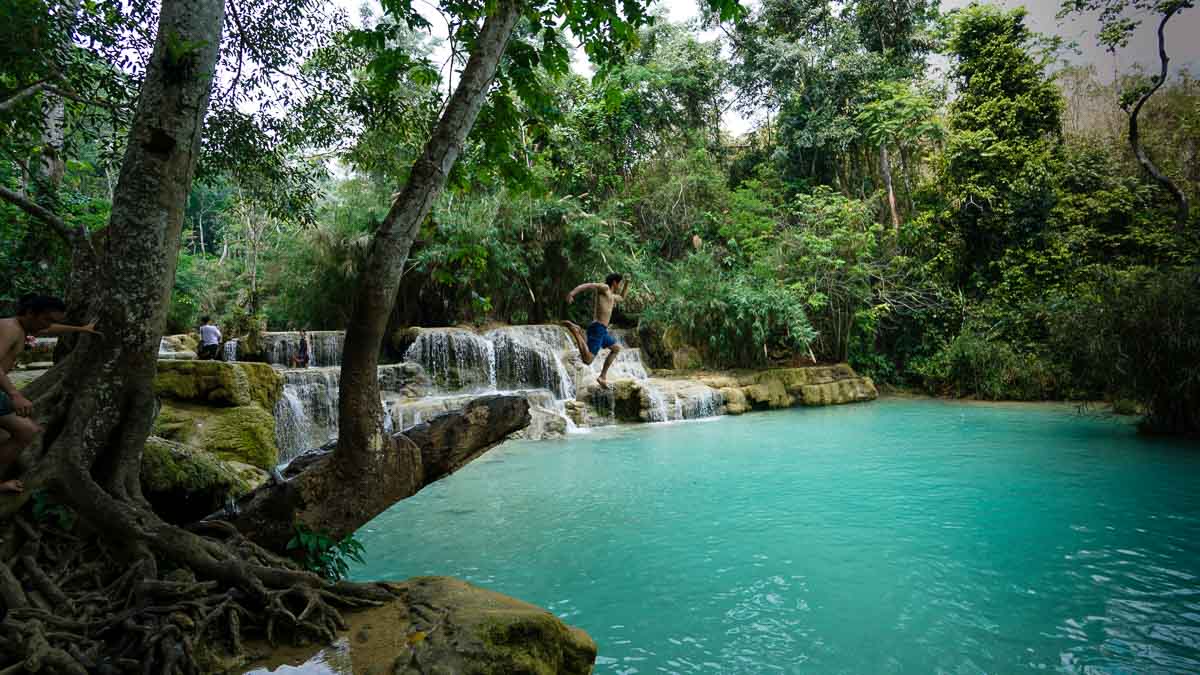 Luang Prabang of Laos is a hidden gem of Southeast Asia. If Laos has always been on your bucket list, you should really make a trip there happen with one of the long weekends of 2018.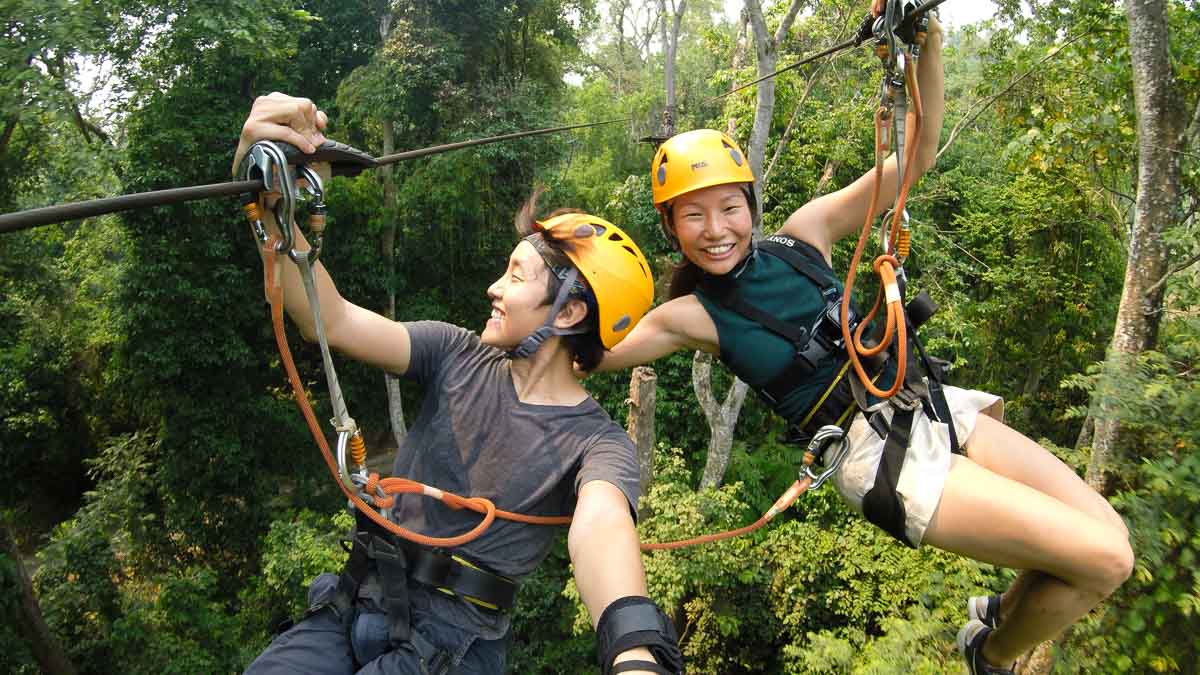 If you are an adrenaline junkie, do not let the quietness of Laos fool you. From natural waterfall pools to zip-lining in the forest, there's more than enough to satisfy your adventurous souls.
Dip yourself in one of Kuang Si's beautiful waterfall pools and feast on yummy Laotian snacks. Luang Prabang will definitely be an unforgettable short getaway.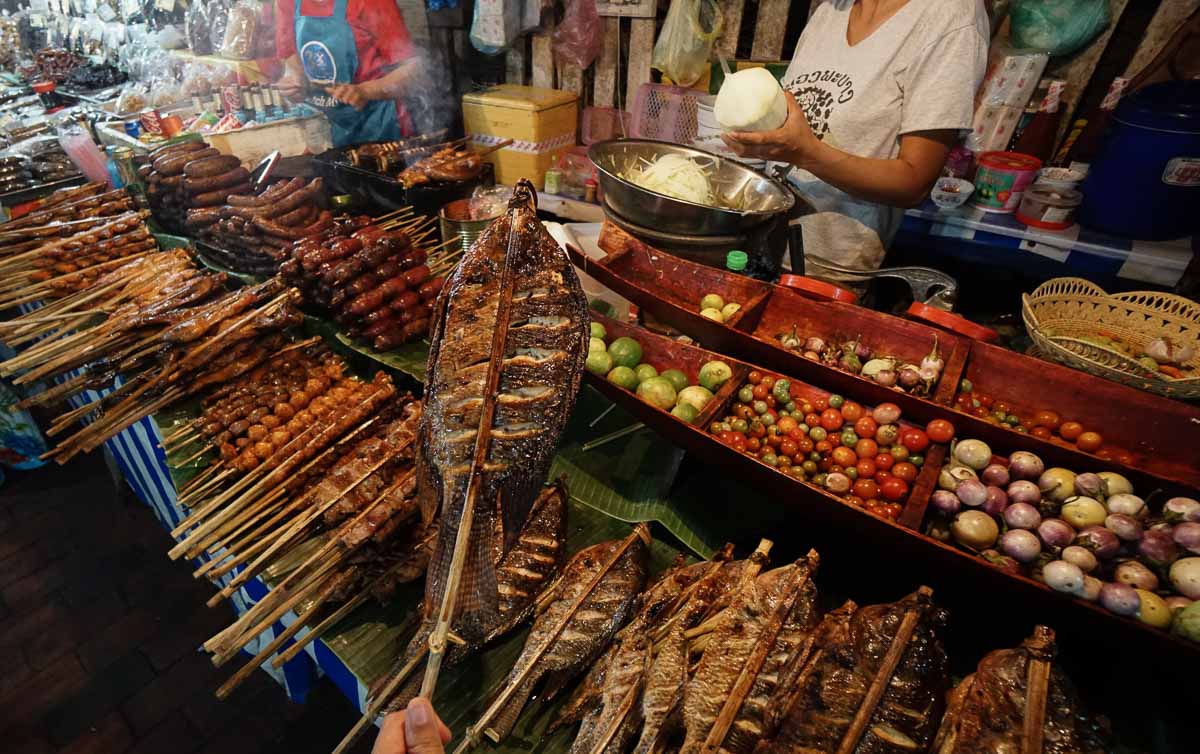 Best times to visit: November to March
Avoid: Rainy months of August to September
Explore this hidden paradise with our 4D3N Luang Prabang itinerary.
5) Manila & Tagaytay, Philippines – Shopping & Nature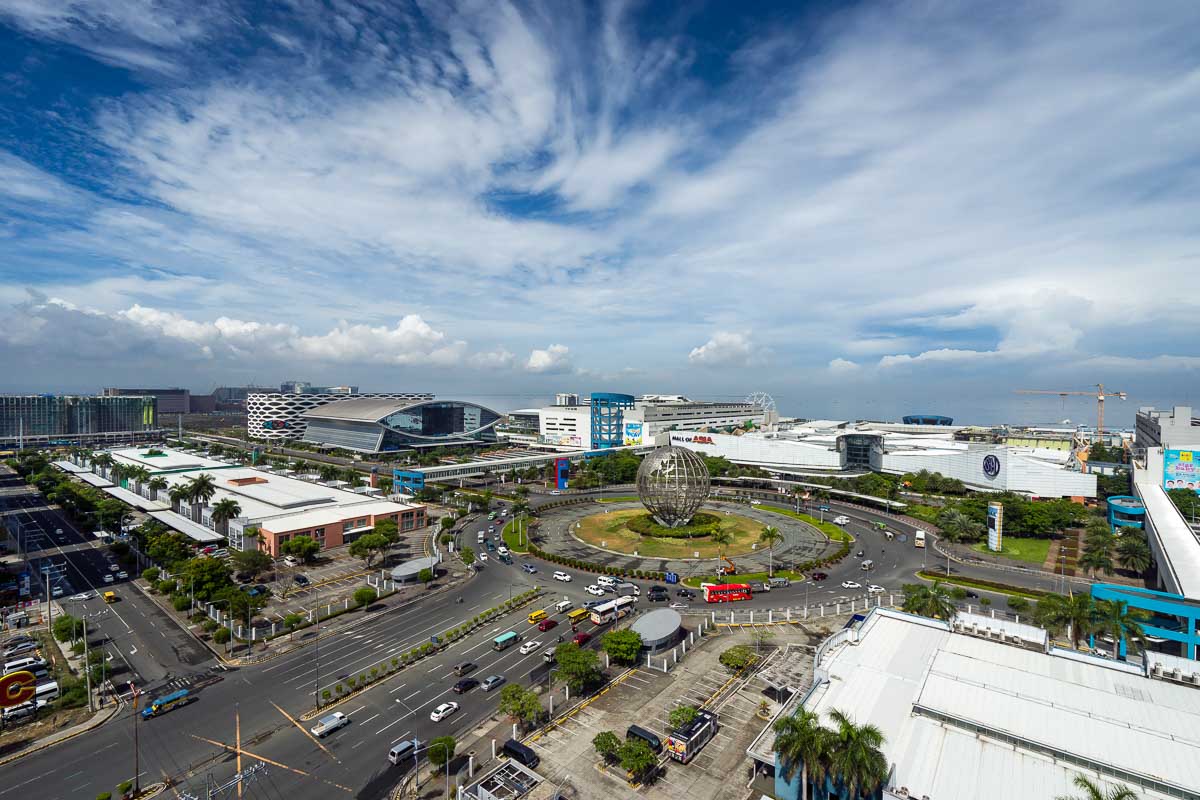 If you are a city girl like me and would not like to stray too far off the city life, consider Manila of The Philippines! Record-holder of the biggest shopping mall in Asia, the SM Mall of Asia consists of four buildings interconnected by walkways and an Olympic-sized ice-skating rink.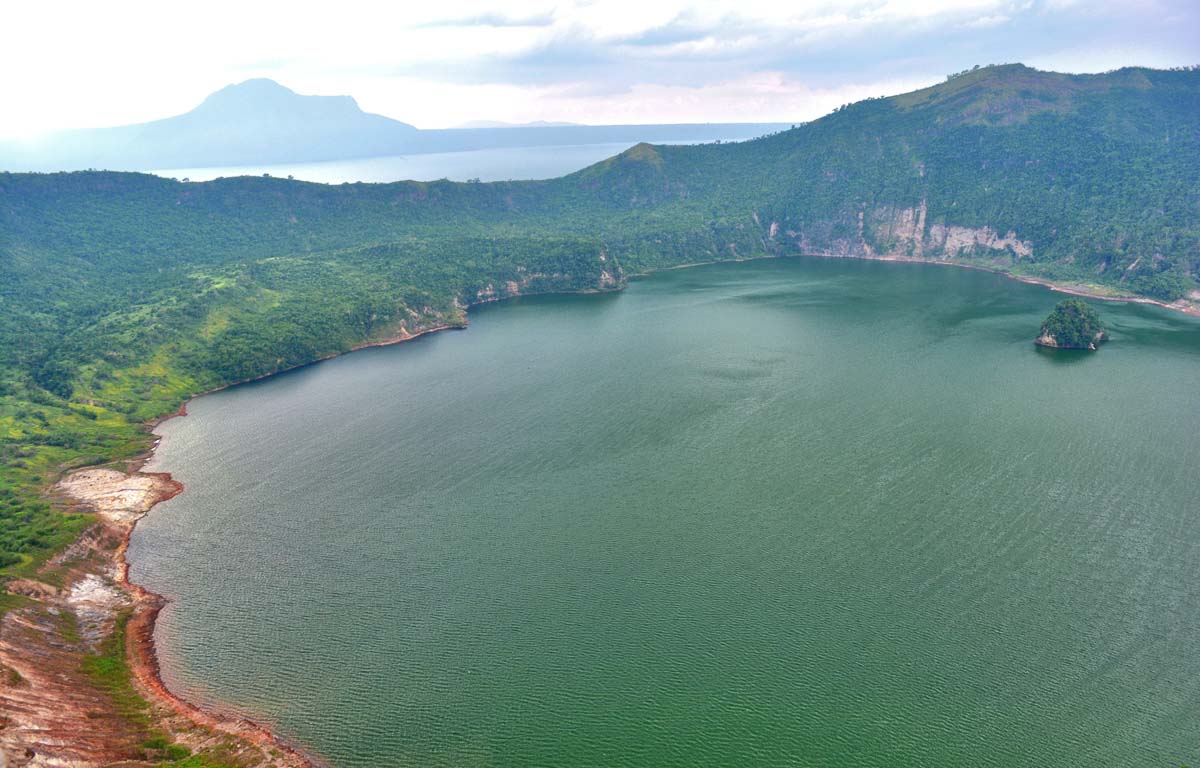 Enjoy a meal with locals and sink your teeth into the crispy chicken tenders of Jollibee's. Then, take leisure walks around Bonifacio, and be entertained by local street performers.
If time permits, take a day trip to Tagaytay to look get some amazing views of the Taal Volcano crater lake.
Best times to visit: December to February
Avoid: The typhoon months between August to October
6) Phong Nha, Vietnam – Nature & Adventures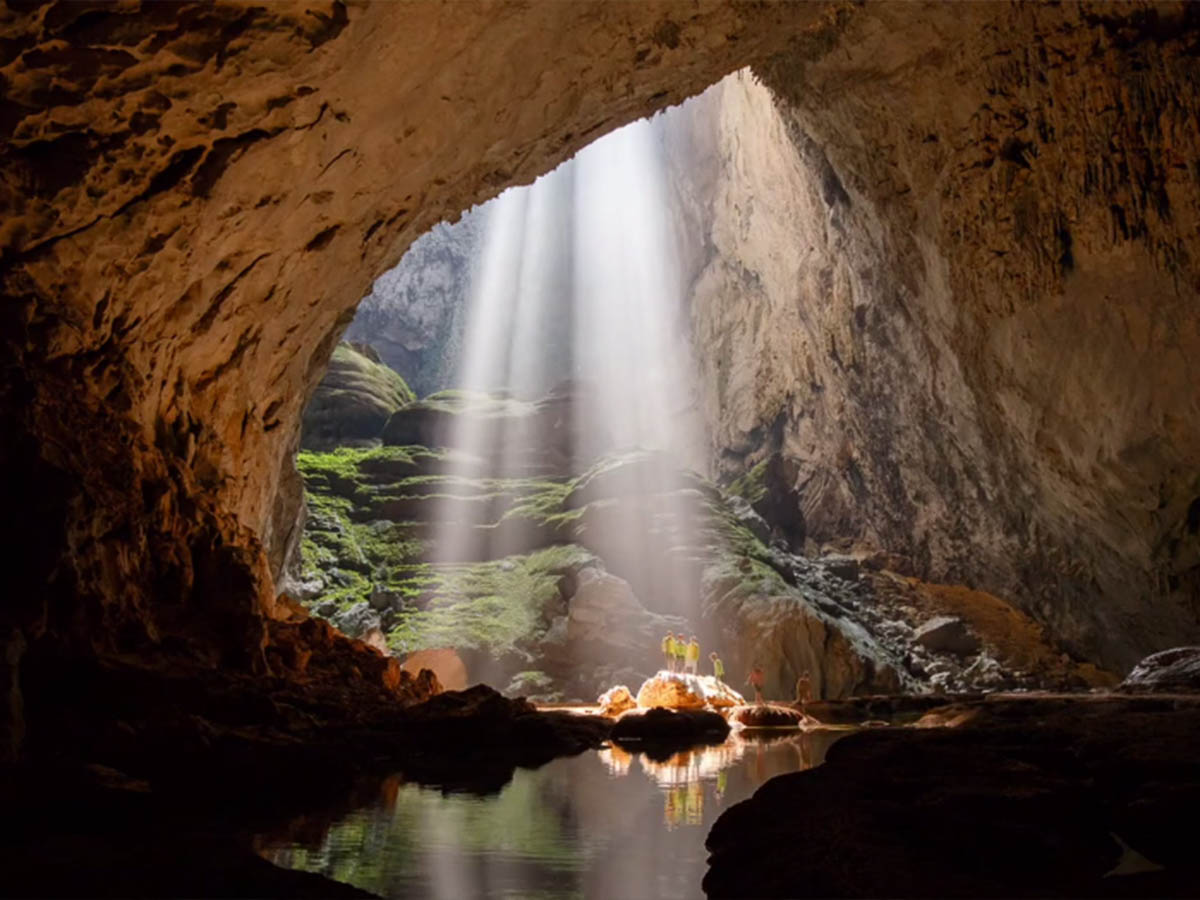 Did you know? The largest cave in the world is so huge that it as its own climate within? The Hang Son Dong cave located in Phong Nha was only discovered in 2009 and is the largest cave on earth currently known. How's adding this one to your bucket list?
Aside from hosting the largest cave known to humans, Phong Nha is a UNESCO-recognised National Park also home to some 300 other caves and grottos.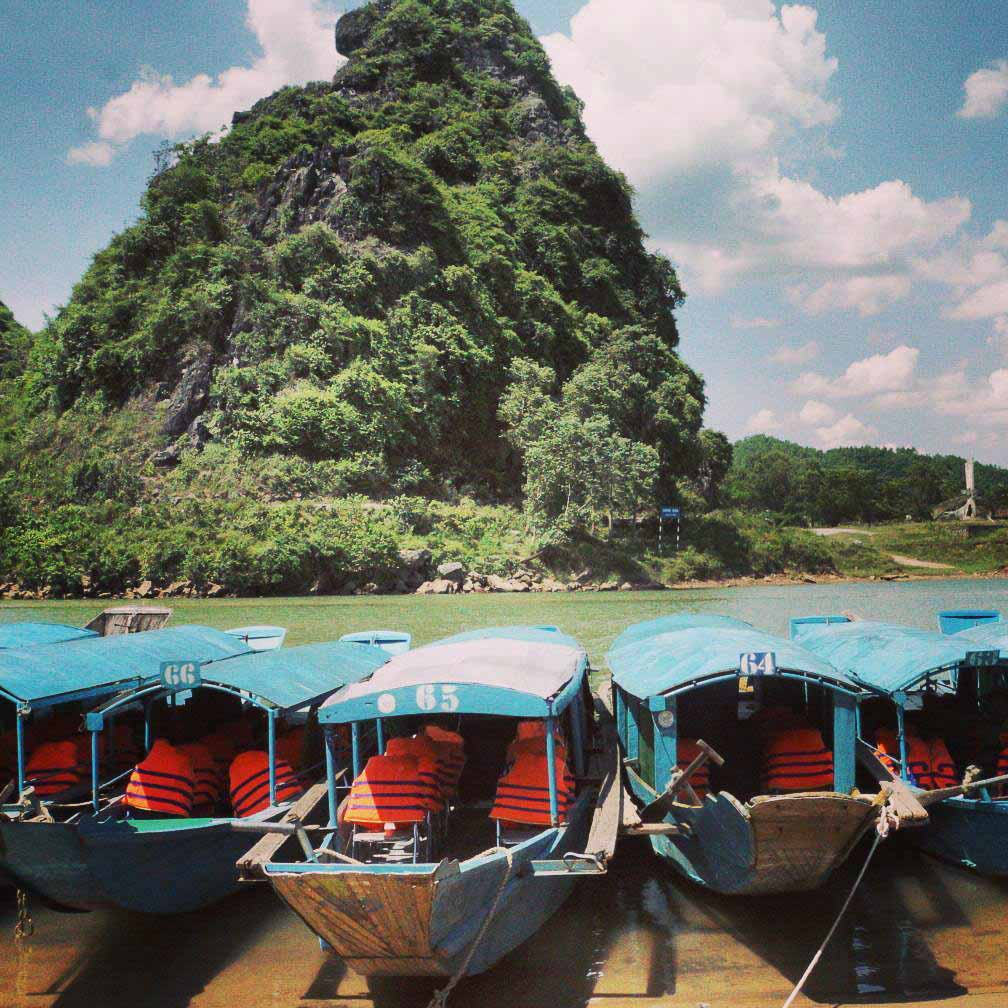 The tourism department of central Vietnam's Quang Binh Province has also very recently announced that three caves, which were part of Phong Nha park's ecological restoration zone, will be open to tourists soon.
Best times to visit: February to August
Avoid: The rainy season between October to December
Read also: 10 Undiscovered Destinations in Asia to Up your IG Game
7) Inwa, Myanmar – Cultural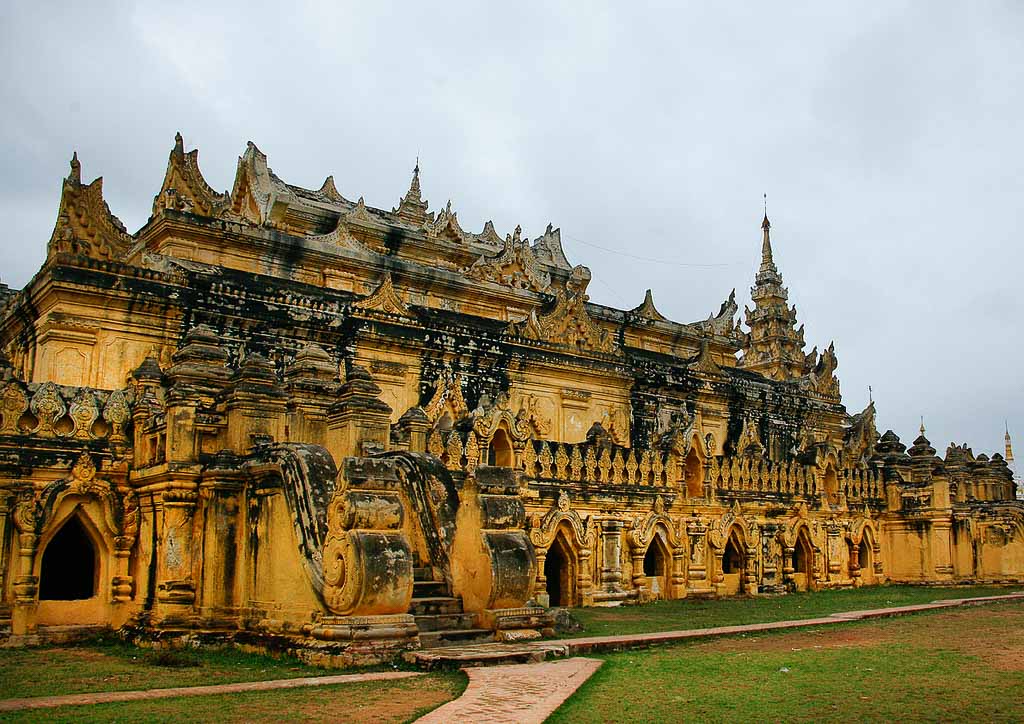 At only 3 hours away and a visa-free destination for Singaporeans (as of Dec 2016), Myanmar is becoming an up and coming destination amongst Singaporeans.
Inwa, the ancient imperial capital of Burmese kingdoms, is home to many architectural ruins. So if you are one who loves exploring the forgotten and abandoned, Inwa awaits you.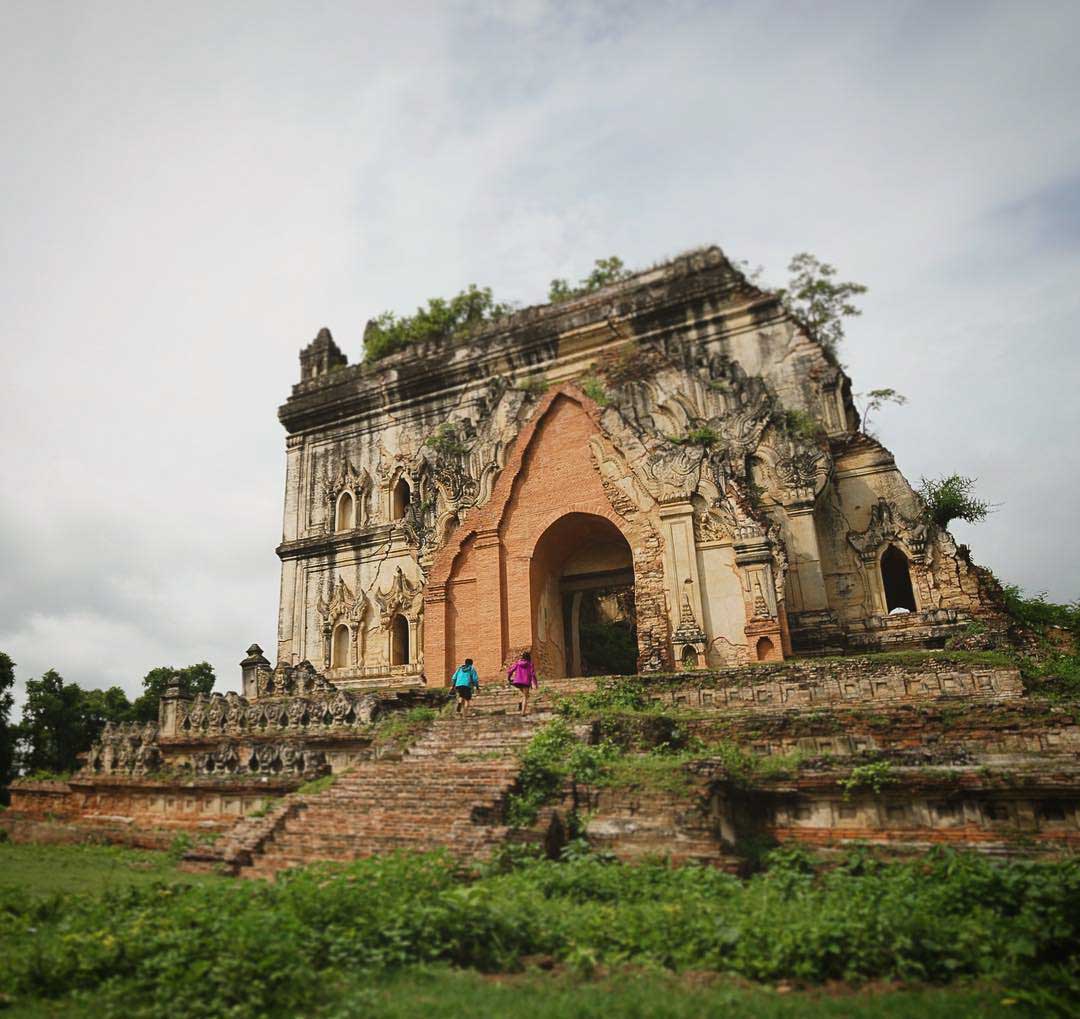 Best times to visit: November to April
Avoid: The hottest months of May to August
Visiting Myanmar for the first time? Check out 11 of the best things to do in Myanmar.
8) Hong Kong – Food & Shopping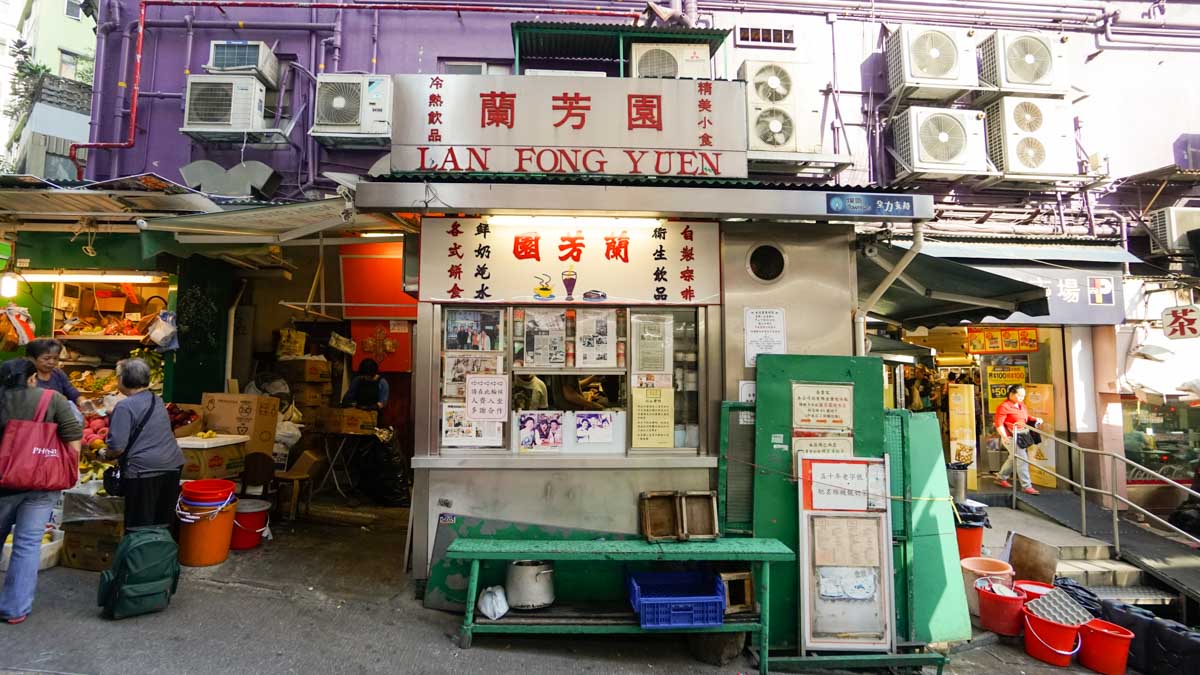 Give me a lifetime and I still won't be able to cover all of Hong Kong. It's simply too vast, too fast. So while it's a lifelong dream of mine to conquer the greatness of Hong Kong, it's definitely possible to experience the essence of Hong Kong in just 4 days.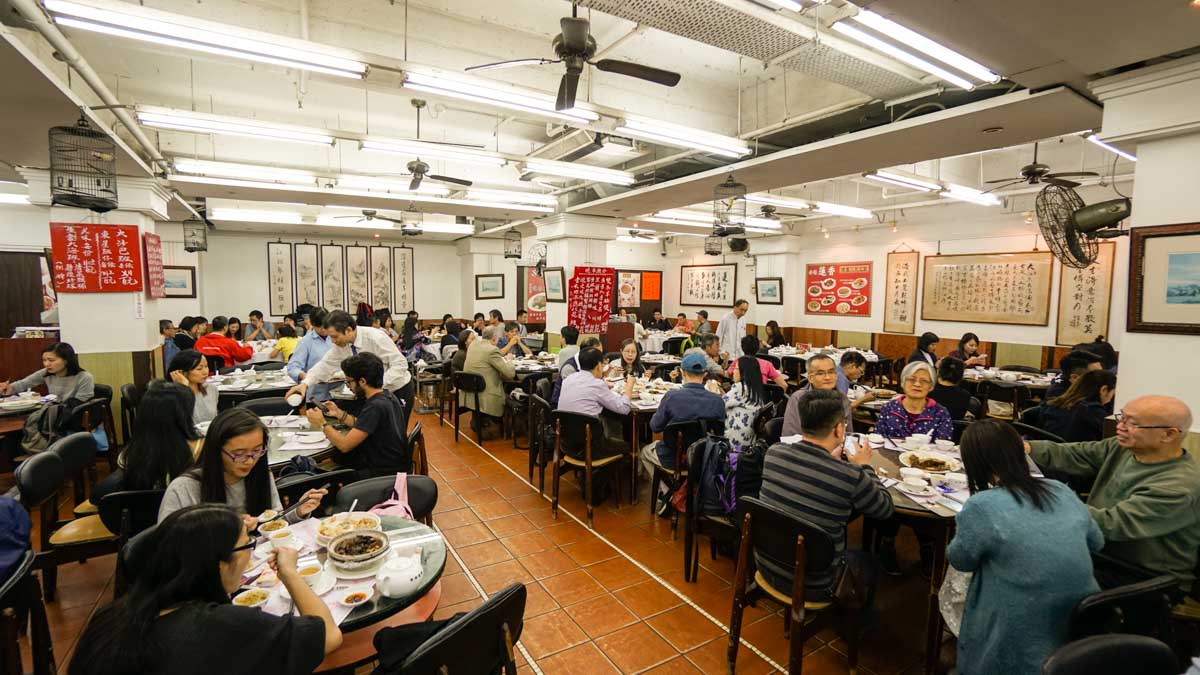 Spend a day zipping through the narrow lanes of Central and treat yourself to good Cantonese dim sum, then spend another working your calf muscles hiking up Dragon's Back. Unleash your inner child by spending the third day at Hong Kong Disneyland, and end your fruitful 4-day long weekend with a shopping spree along Mongkok.
Having no travel buddy is a passe excuse already as solo travel gains traction. If you are skeptical on how you can travel Hong Kong alone, take a look at an Introvert's Guide to Hong Kong. Great for extroverts who are looking for a bit of quiet time before joining in the party at Lan Kwai Fong.
Avoid: The typhoon months between July to September
Best times to visit: March – April, October – December
Read also: A (very) honest Review of Hong Kong Food
9) Taipei, Taiwan –  Food & Fun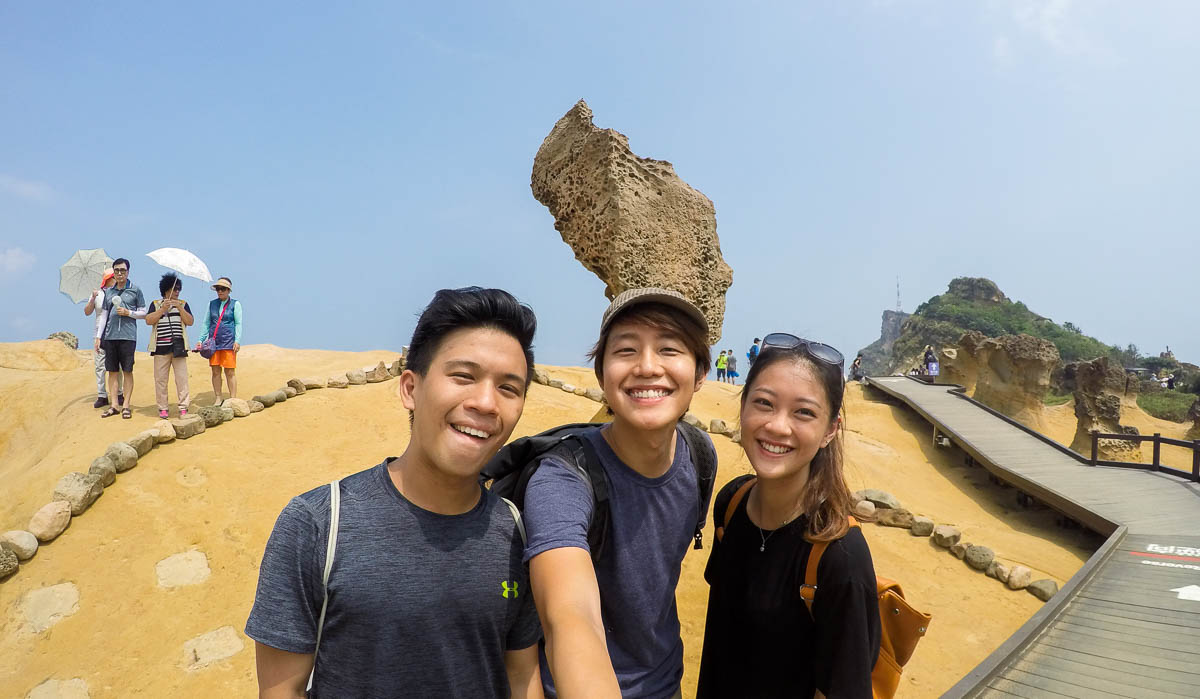 Recently, the TTI team went on a 4D3N trip to Taipei and its outskirts, proving that it's definitely doable to eat and play like a king in 4 days.
Snap a wefie with the Queen at Yehliu Geopark, Tong Hua Night Market, and explore the quaint old townships of Jiufen and Shifen on a motorcycle!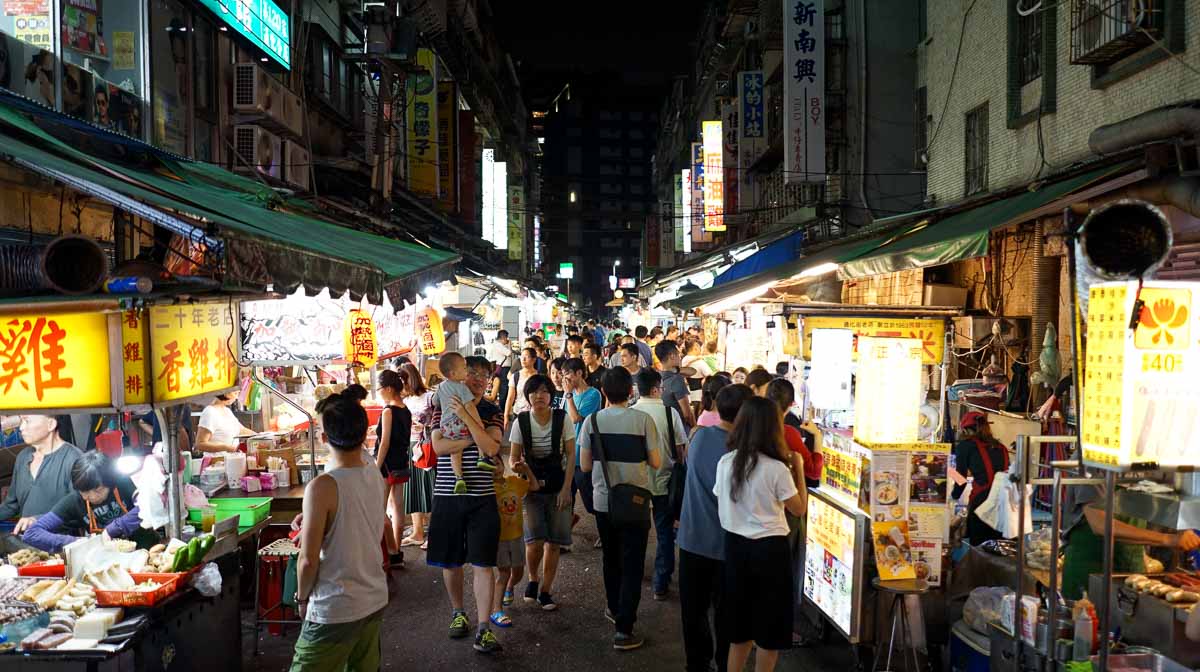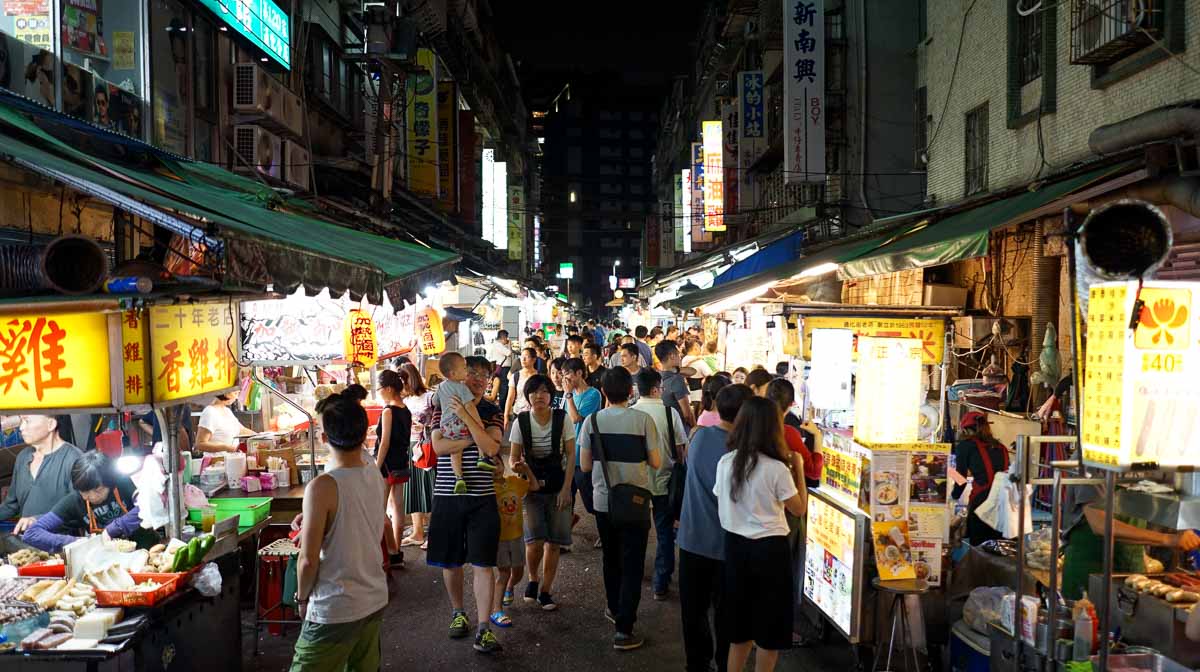 Don't let anyone who thinks they know better dissuade you from going to Taiwan just because "4 days is too short la". We tried and tested, and enjoyed ourselves a whole lot.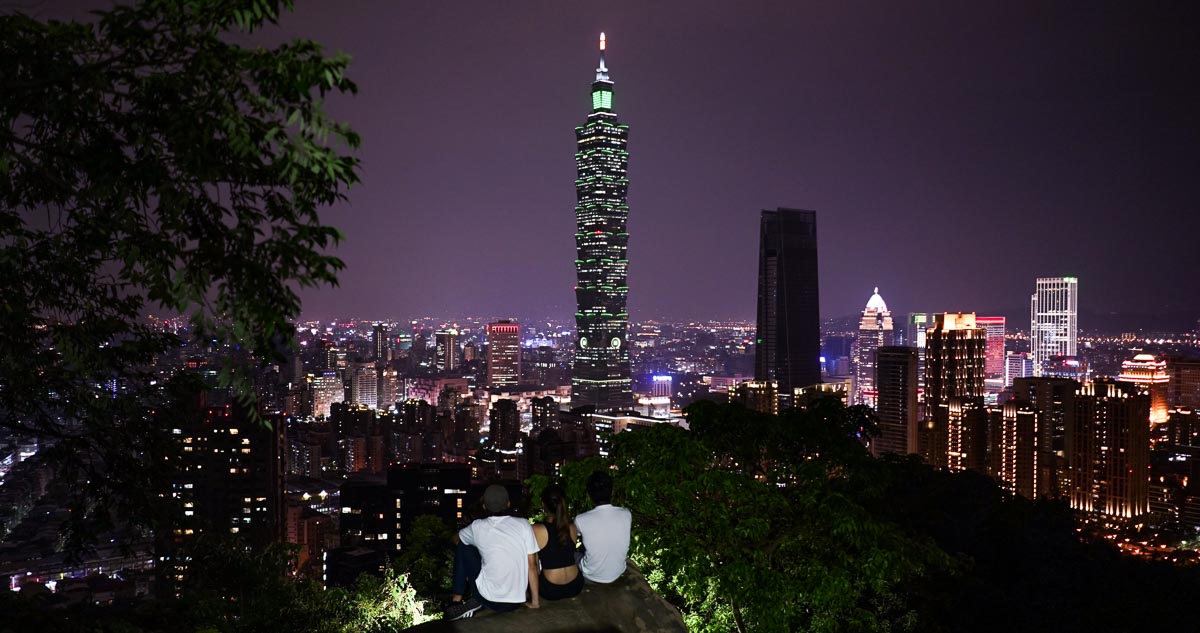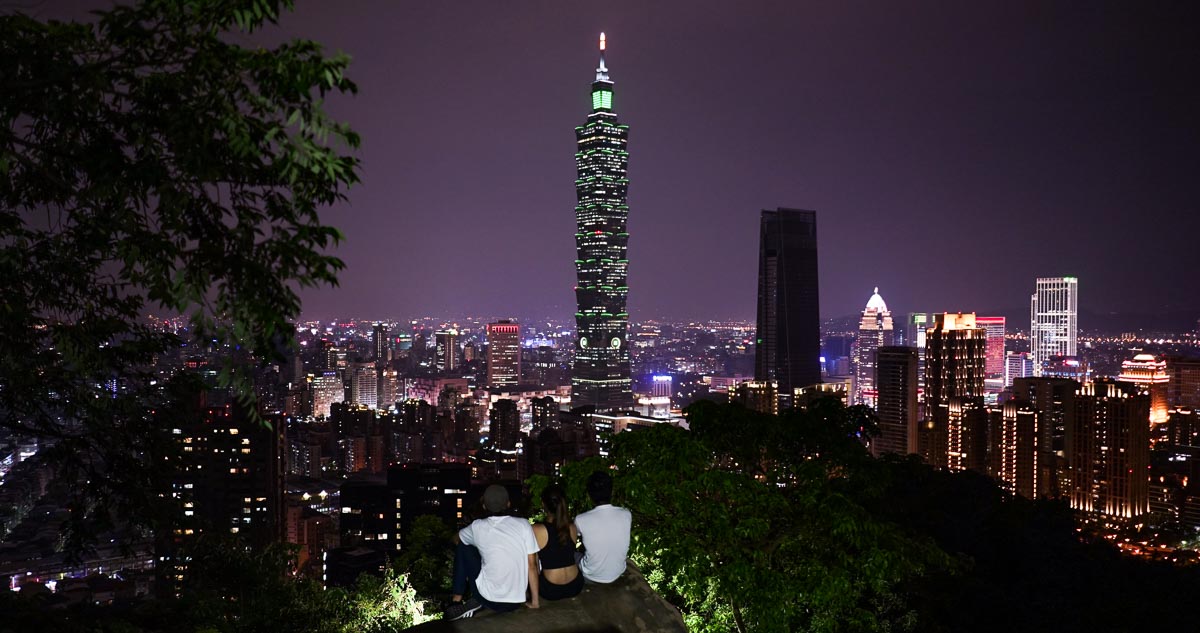 *Pro-tip: Experience the most happening event in Taipei — the New Year's countdown @ Taipei 101 on 31 Dec.
Avoid: The typhoon months between June to October
Best times to visit: March to May, November to December.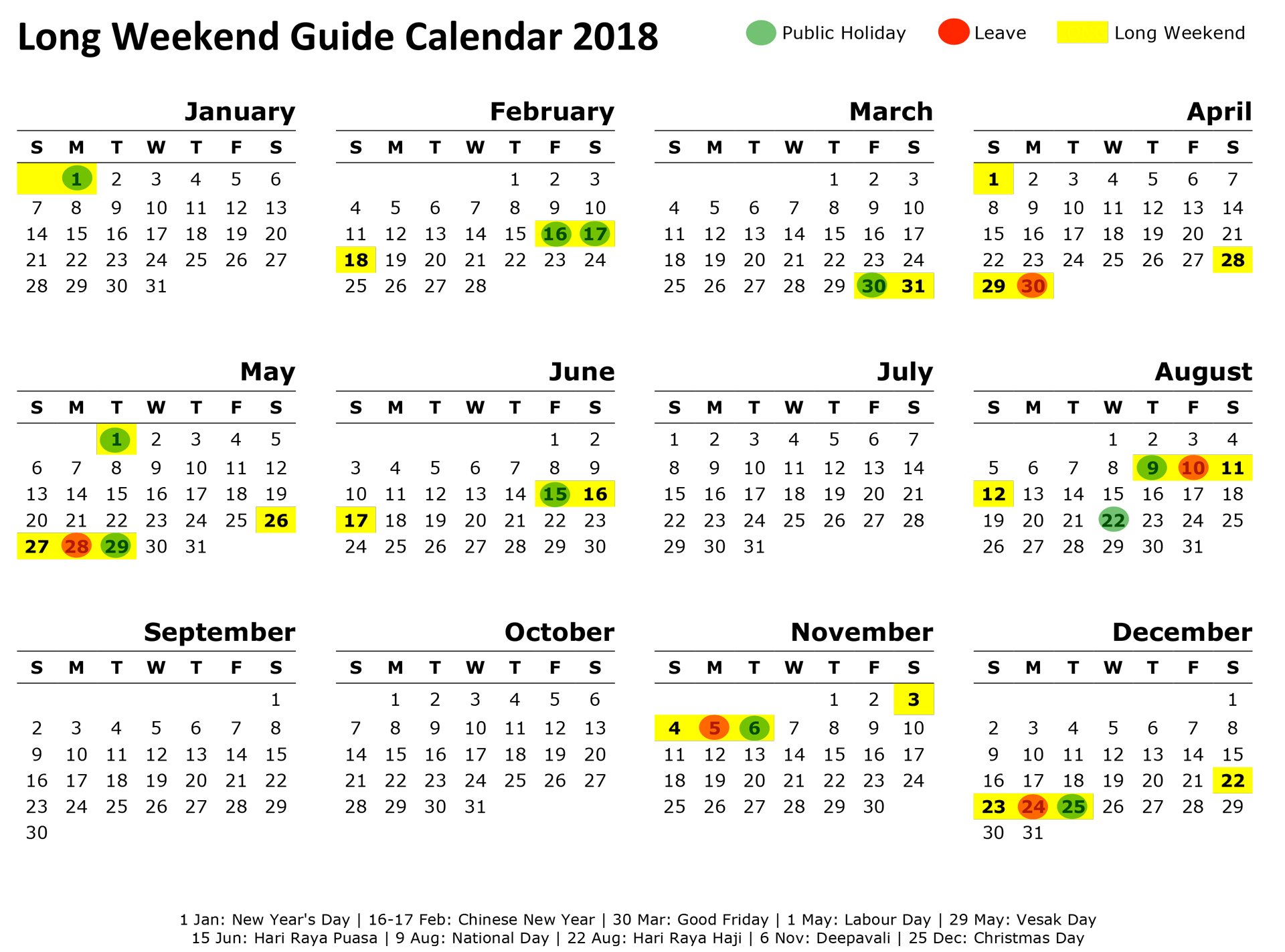 Now, share this long weekend guide with your friends and family, and make the short yet awesome getaways in 2018 a reality!
For more travel inspiration, follow us

@TheTravelIntern

.