Take your tastebuds on a gastronomical tour around the world with these restaurants in Singapore that will deliver straight to your doorstep — flights not required!
One of my favourite parts of exploring a new place is tasting its cuisine. Shrimp tostadas on Venice Beach? Hell yeah! Cross-bridge rice noodles in Yunnan? Count me in. Cheese dakgalbi in Korea? Now you're flirting with me.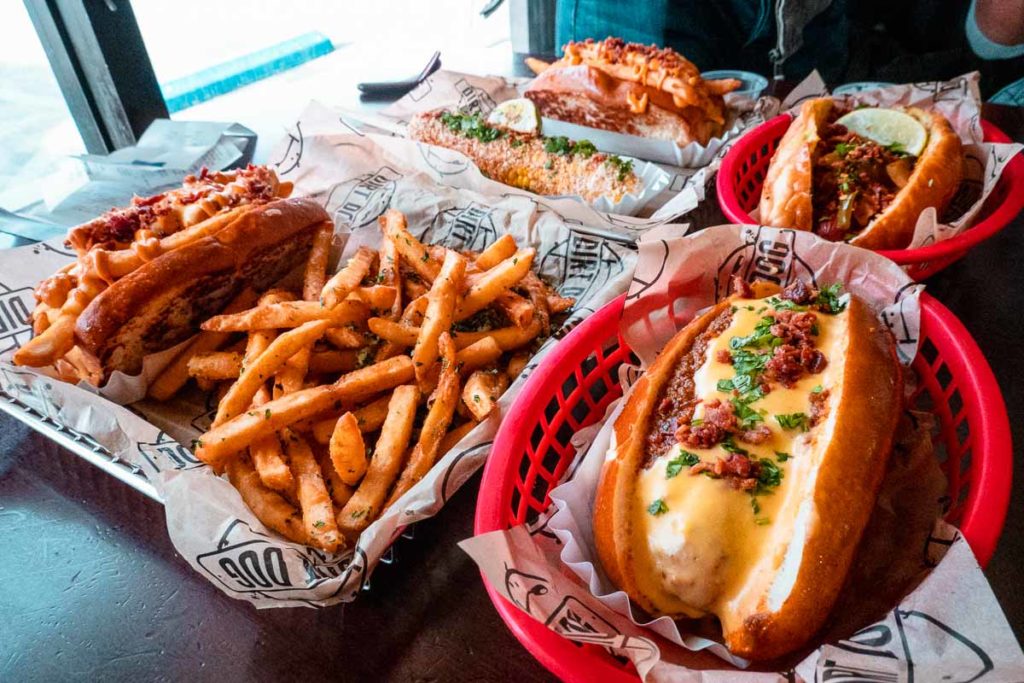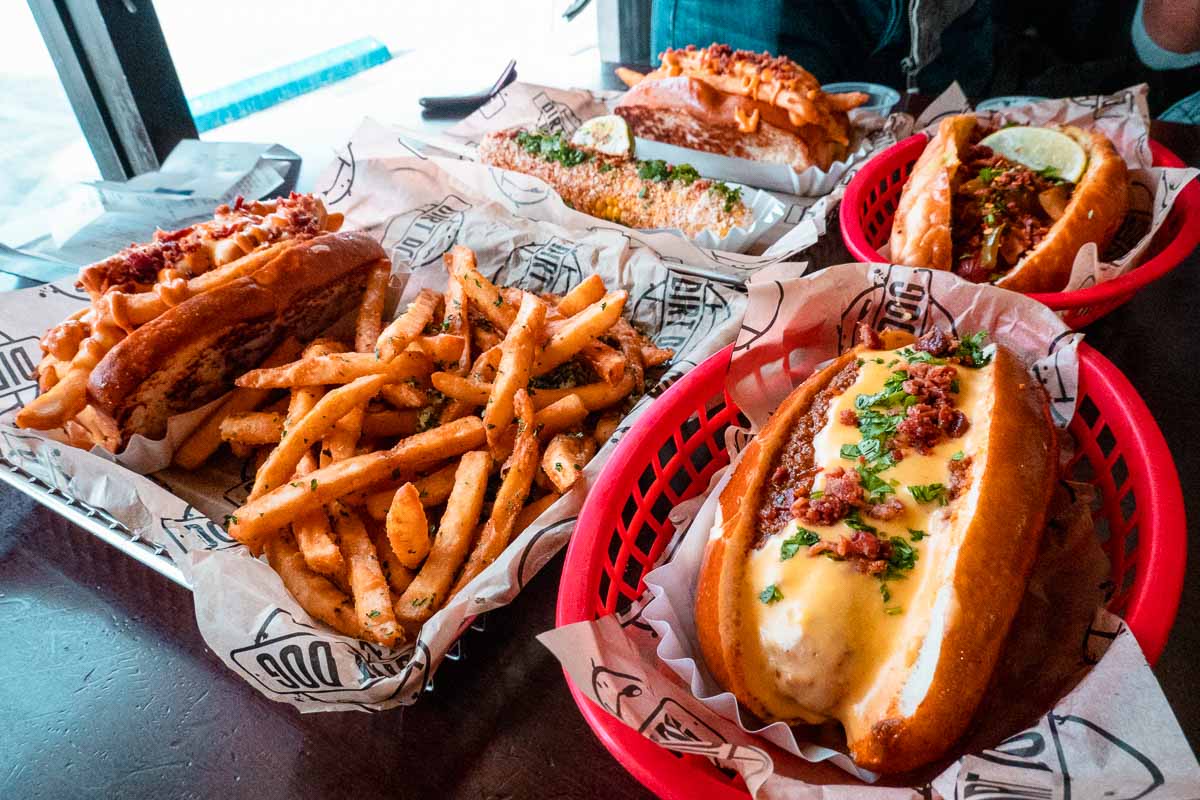 Oof.
Sadly, with the current travel restrictions and circuit breaker extension, it's going to be a while before we can relish these international dishes overseas again. But that doesn't mean we can't treat our tastebuds to a journey across the globe. 😋
We've found 15 local restaurants with mouthwatering cuisines that'll trick you into thinking you're overseas — and yes, they all come with delivery!
Read also: Travel Virtually with us on a 21-day itinerary around the world for $0
Korean Cuisine
1) Ajumma's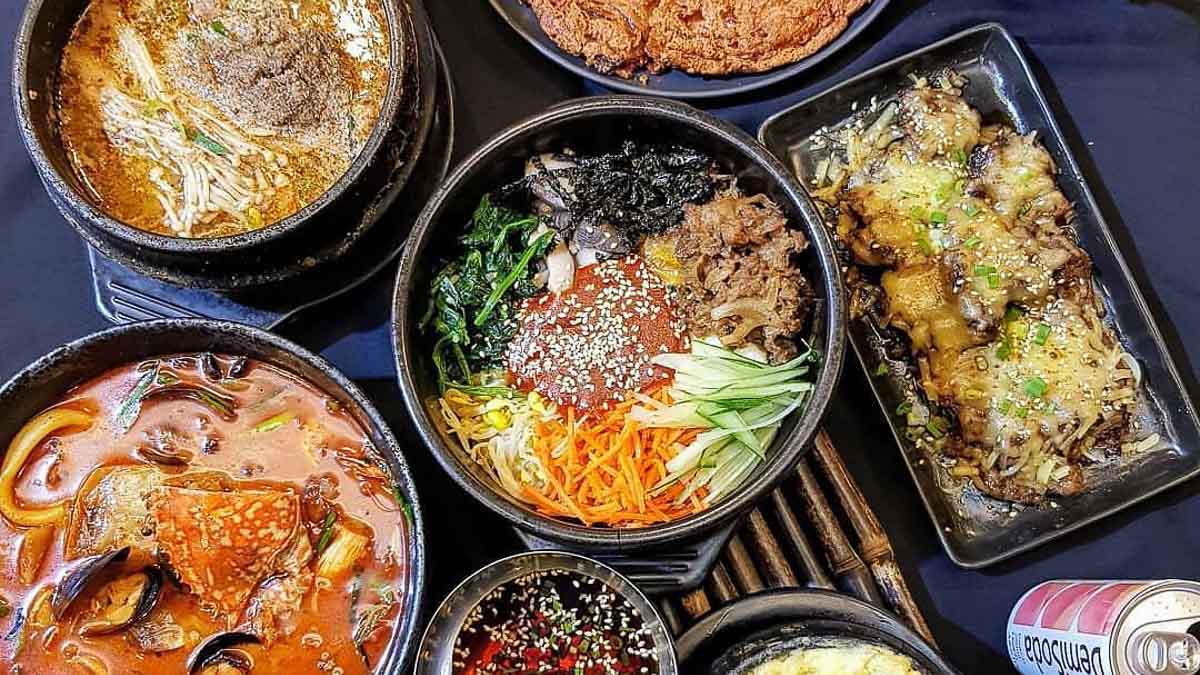 Photo credit: @tjang.fonda via Instagram
Korean dramas like Crash Landing On You and Itaewon Class may be trending on Netflix, but I'm sure the charming oppas aren't the only yummy looking stars on the show. Because dang, the food looks pretty great too!
Ajumma's serves all the Korean must-haves to binge on while you binge-watch — chicken bulgogi (S$9.50), bibimbap (S$12.90), kimchi fried rice (S$14.90) and even spicy ramyeon (S$9.90).
Opening hours: 11:30AM – 9:30PM
Address: 107 North Bridge Road, #B1-31, S179105
How to order: Ajumma's website. S$6 delivery fee with min. spending of S$40
2) Bonchon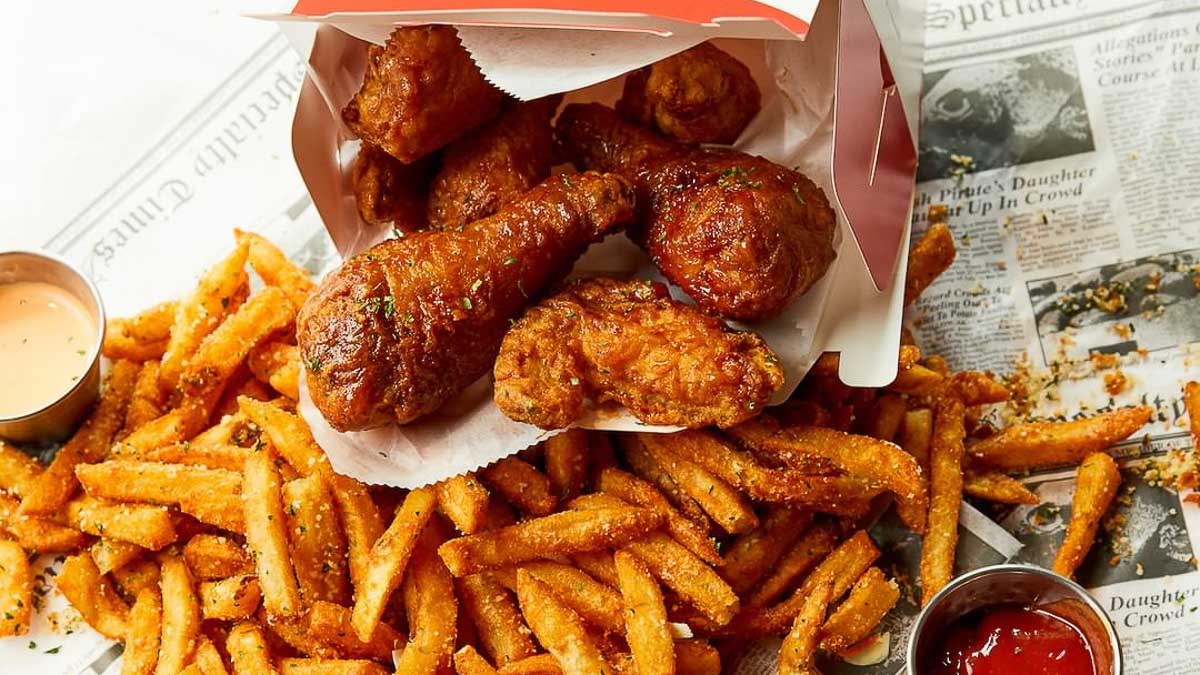 Photo credit: @bonchonchicken via Instagram
During our hunt for Seoul's best eats last year, Korean fried chicken with beer (chimaek) was a local classic we knew we couldn't miss.
Bonchon aims to recreate that feel of mom-and-pop fried chicken joints along the streets of Korea. The eatery offers fried chicken served whole (from S$16.90), boneless (from S$12.90) or as wings (from S$8.90). You can also choose your fave flavour: Original, soy garlic or spicy!
Opening hours: 11:30AM – 9PM
Address: Bugis+, 201 Victoria St, #01-11, S188067 (and several other branches)
How to order: Via GrabFood, Foodpanda or Deliveroo
Italian Cuisine
3) Extra Virgin Pizza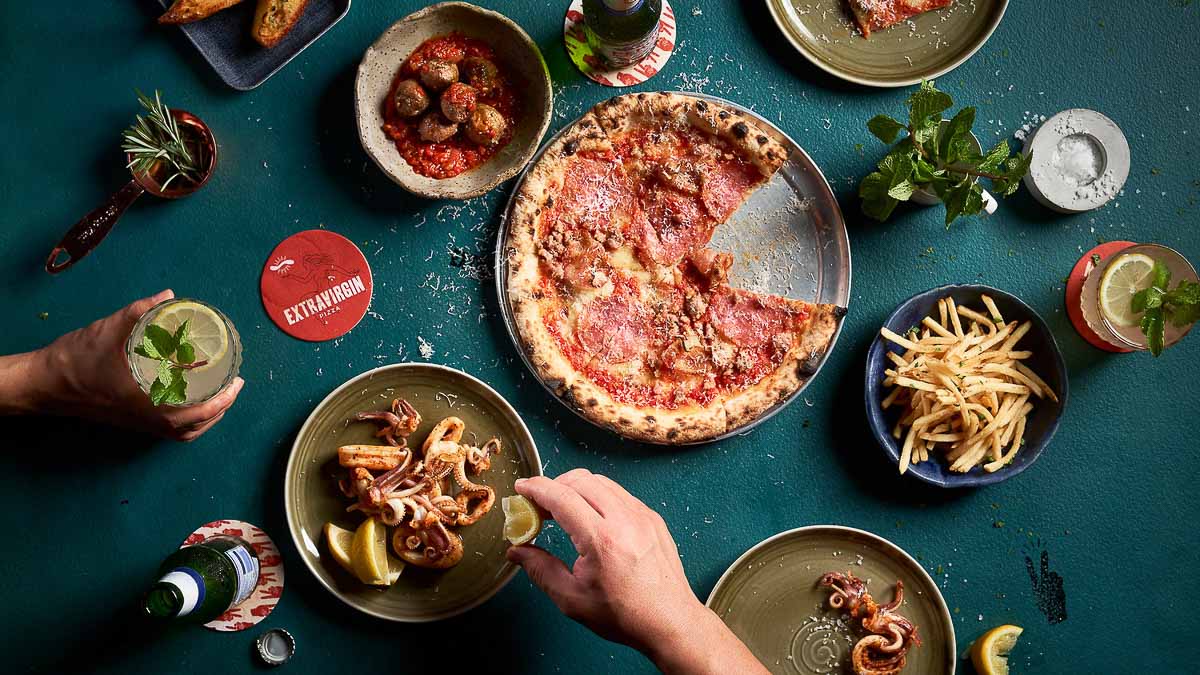 Photo credit: Extra Virgin Pizza
Craving some delicious craft pizzas? Extra Virgin Pizza has an impressive selection of handmade pizzas, from the classic margherita (S$20) to shellfish love (S$28). The latter is covered in prawns, clams and squid — a seafood lover's dream!
Meal bundles are also available — a set for 4–5pax (S$100) includes two sharing plates (take your pick from salads to hot wings) and three pizzas or pastas, perfect for enjoying with family.
Opening hours: 11AM – 9PM
Address: 8 Marina View, Asia Square, #01-04, S018960
How to order: Extra Virgin Pizza's website, or call 6247 5757, free delivery for orders above S$100
4) Amò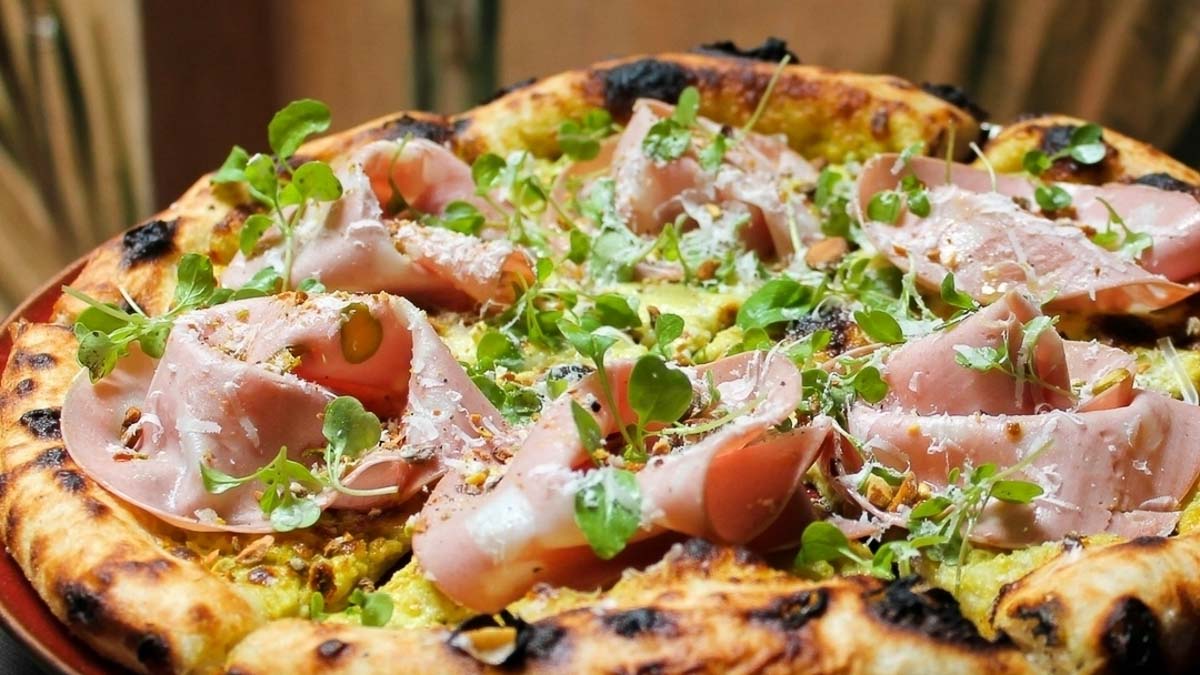 Photo credit: @amorestaurantsg via Instagram
Amo is a hip restaurant in Clarke Quay that serves authentic Italian cuisine. Go for their signature pizzas, featuring unique combinations like rich truffle and mascarpone (S$37.45) or broccolini, pancetta and pumpkin (S$29.95).
Amo also offers a good selection of fancy pastas and mains, such as tiger prawn linguine (S$29.95) and butter roasted spring chicken (S$37.45). Thank goodness for delivery — talk about indulging in fine dining without having to dress the part!
Opening hours: 11AM – 9PM
Address: 33 Hong Kong Street, S059672
How to order: Amo's website, min. order of S$40, free delivery for orders above S$100 — use "DELIVER25" at checkout to enjoy 25% off deliveries
Japanese Cuisine
5) Sanpoutei Ramen
Photo credit: Sanpoutei Ramen via Facebook
One thing this circuit breaker period has really got me craving is Japanese food. During our trip to Niigata last year, we got to feast on fresh sashimi as well as a free-flow snow crab buffet — and boy, am I missing it.
If you miss Japanese food too, check out Sanpoutei Ramen. It just so happens to hail from Niigata, using ingredients imported from the prefecture! Their house speciality is the Niigata shoyu ramen (S$15). The delicious broth features rich flavours from chicken, tonkotsu (pork bones) and dried sardine.
Opening hours: 11:30AM – 8PM (Last order 7:45PM)
Address: 253 Holland Ave, #01-01, S278982 (and one other branch)
How to order: Call 6463 7277 (Holland Village outlet) or 6836 4644 (Shaw House outlet)
6) Sakuraya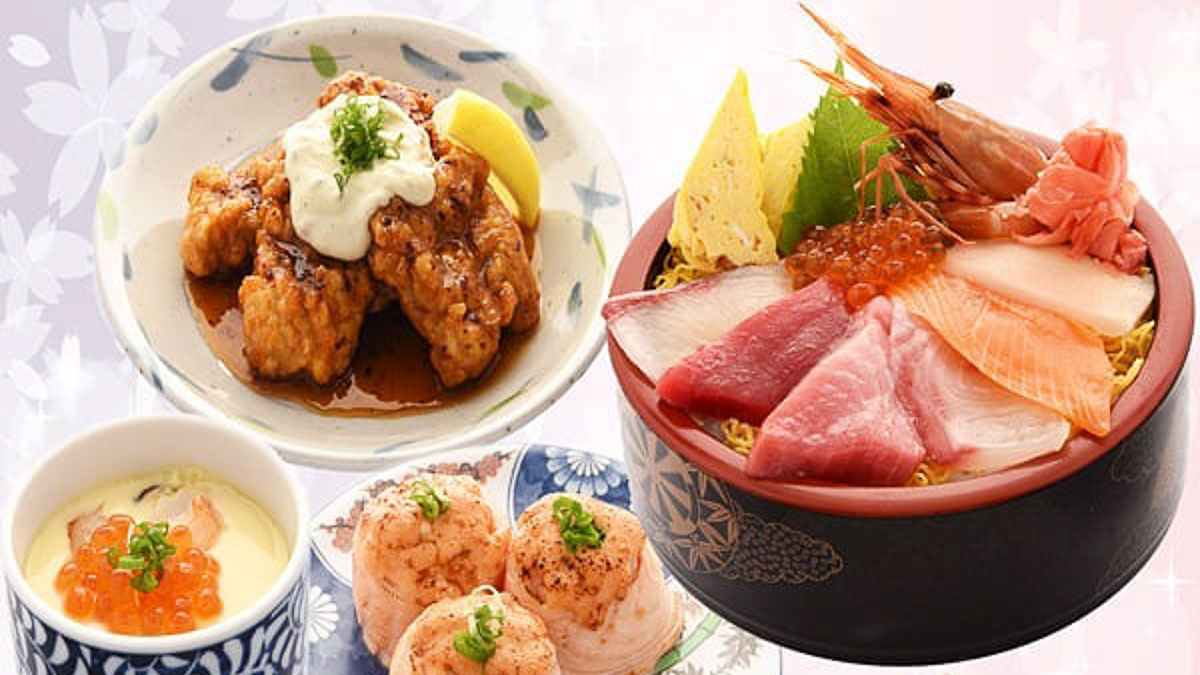 Photo credit: @fishmartsakuraya via Instagram
Sashimi lovers, this one's for you. Sakuraya offers a lengthy menu of fresh sashimi, sushi, sushi bowls and bento sets. There are 16 different types of sushi bowls, like the salmon roe bowl (S$16.05) and chirashi bowl (S$16.05) — just to name a few. There are even more types of sushi, so you'll definitely be spoilt for choice!
Opening hours: 11AM – 10:30PM, closed on Sun and PHs
Address: 154 West Coast Road, #B1-50, West Coast Plaza, S127371 (and three other branches)
How to order: Sakuraya's website, or call 6872 5350, free delivery for orders above S$100 (delivery timings)
7) Standing Sushi Bar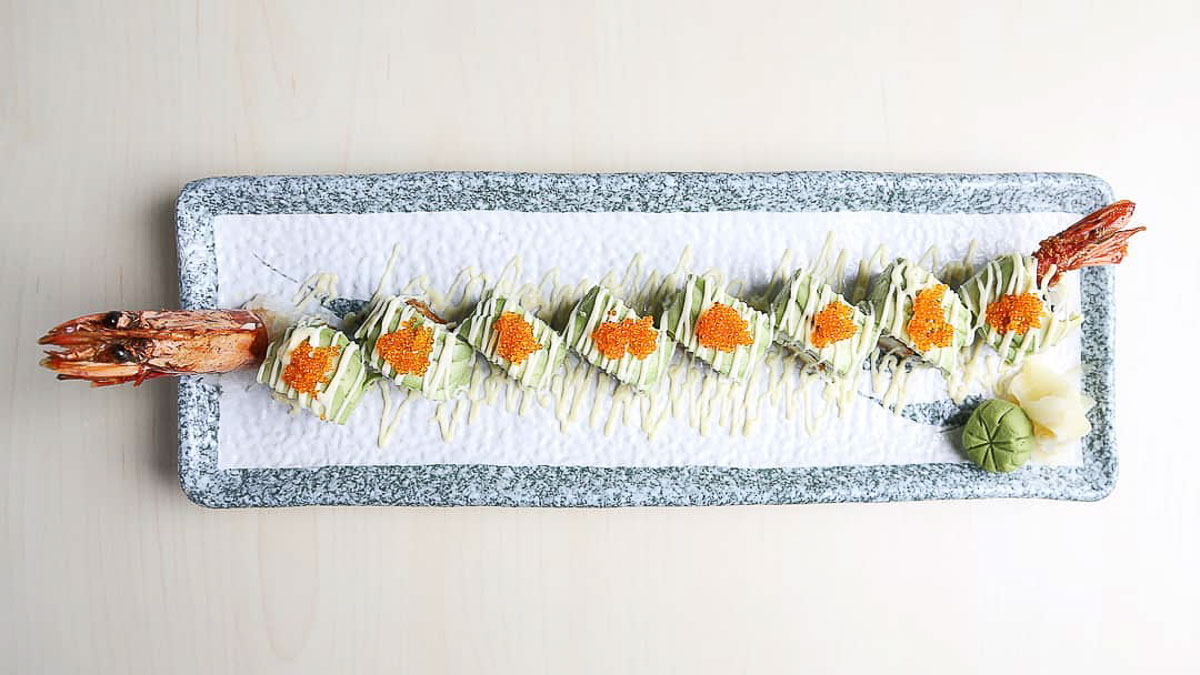 Photo credit: @standingsushibar via Instagram
Standing Sushi Bar is famous for its unique selection of sushi rolls! For example, the Rockstar Roll (S$16.90) stars seared salmon and mentaiko (codfish roe). There are also funkier options like 'my salty sweetie' (S$17.50), which consists of ebi fry, avocado and mango. Trust me — you'll have a tough time narrowing down your options.
Opening hours: Varies
Address: 331 North Bridge Road, #01-04, Odeon Towers, S188720 (and one other branch)
How to order: Standing Sushi Bar's website, free delivery for orders above S$80
Need inspiration for your next trip to Japan? Check out our Japan content:
– 30D Backpacking in Japan Itinerary: 12 Cities Under S$3.1k for the Adventurous with the JR Pass — Sapporo, Tokyo, Osaka, Kyoto & Kyushu
– Ultimate Okinawa Guide: 33 Exciting Things to Do in Okinawa — Japan's Paradise Island
Mexican Cuisine
8) Muchachos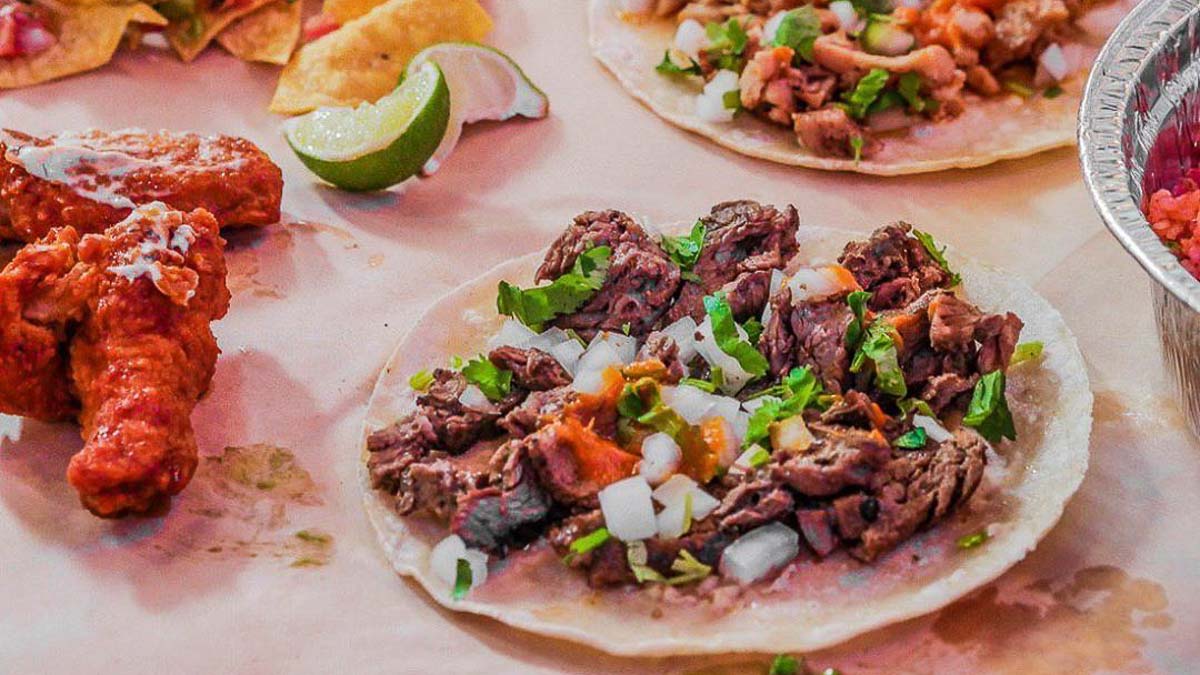 Photo credit: @muchachos.sg via Instagram
Hola fellow burrito aficionados! If you're craving Mexican comfort food, Muchacos is one place that's sure to impress. Get your fix of all-time favourites like burrito bowls (S$12), tacos (from S$4.80) and carne asada fries (S$15) doused in guacamole and sour cream! I can already hear the mariachi band playing in the background as I savour my meal 🎉
Opening hours: 11AM – 9PM
Address: 182 Cecil Street, #01-01, Frasers Tower, S069547
How to order: Via Deliveroo
9) Cafe Iguana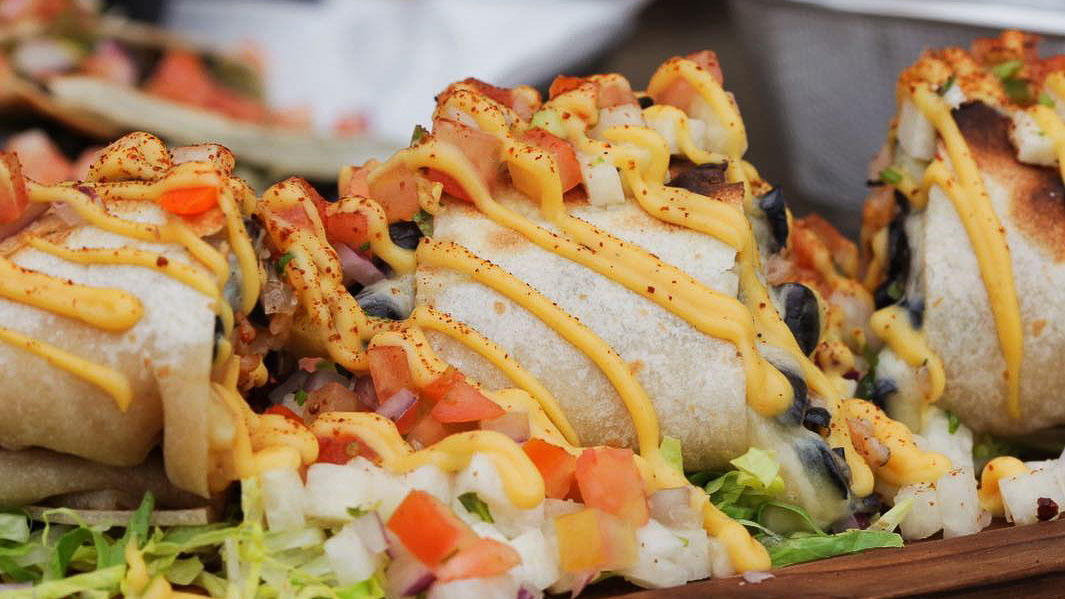 Photo credit: @cafeiguanasg via Instagram
Want a stay-home fiesta? Treat yourself to some authentic chimichangas (deep-fried burritos from S$22), tacos (from S$5) and jalapeno poppers (S$12) from Cafe Iguana! You can spice up your usual routine by enjoying your meal with some upbeat Spanish tunes. (Spotify's Columbia Top 50 is full of bangers. You're welcome 😌)
Opening hours: Varies
Address: 30 Merchant Road, #01-03, Riverside Point, S058282
How to order: Via Grabfood or Foodpanda
Western Cuisine
10) Penny University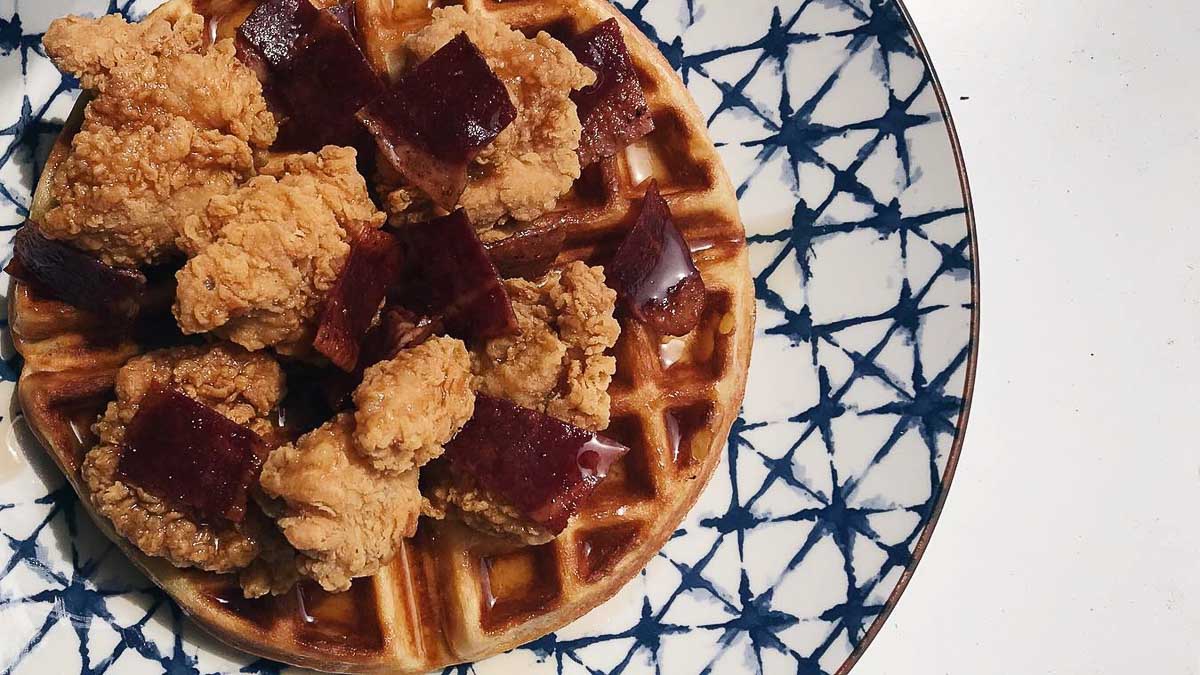 Photo credit: @pennyuniversity via Instagram
One thing I'm sure many people are missing right now is weekend brunch (I know I am). While we can't meet up with friends at hipster cafes, we can always recreate fun brunch dates at home!
Eggs with crab and sourdough (S$10.50), chicken karage buttermilk waffles (S$12), and a full English breakfast (S$16) are just a handful of the options available at Penny University. To get in the mood, dress up and hop on a "brunch date" video call with your loved ones! It'll definitely be a welcome change from the usual PJs and T-shirts.
Opening hours: 8:30AM – 3:45PM, 6PM – 9:15PM
Address: 402 East Coast Road, S428997
How to order: Penny University's website, delivery fees range from S$4 – S$7 depending on location
11) PS Cafe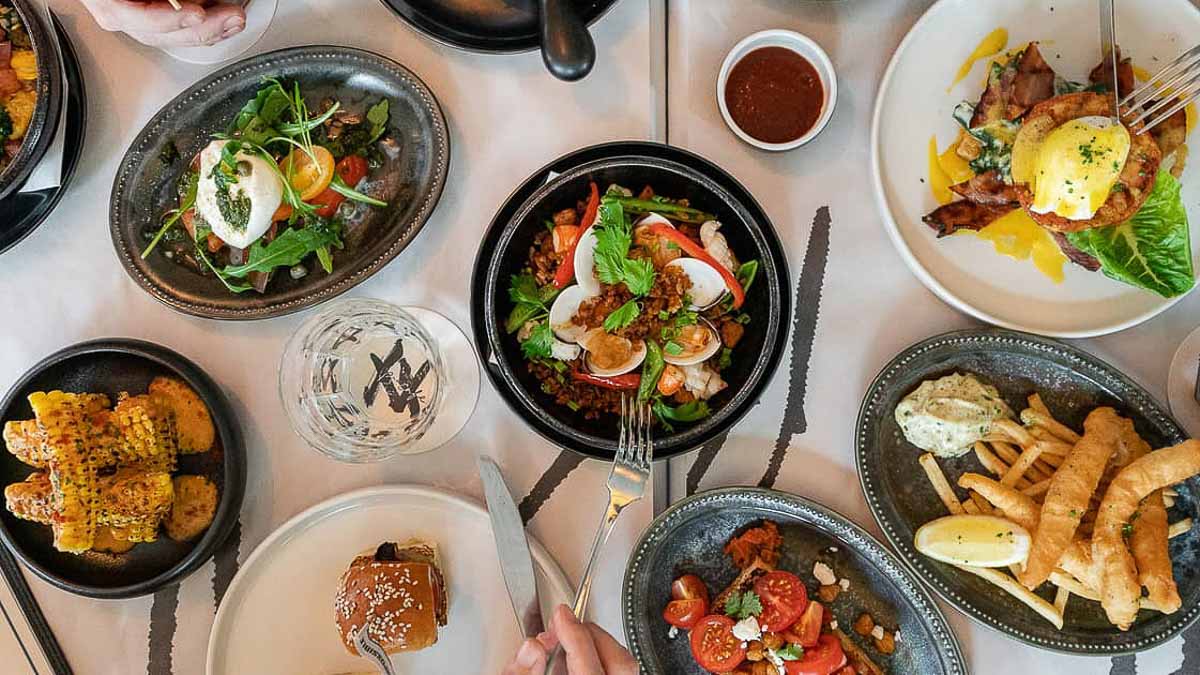 Photo credit: @pscafe via Instagram
PS Cafe needs no introduction — it's one of the top brunch spots in Singapore! Its tailored menu, PS. at home, offers all your favourite dishes like truffle shoestring fries (S$17.67), buttermilk chicken burger (S$14.50) and sticky BBQ ribs (S$39.07).
Opening hours: 8AM – 10PM (Last order 9:30PM)
Address: 38 Martin Road, S239072 (and 11 other branches)
How to order: PS Cafe's website, self-pickups get 20% off
Thai Cuisine
12) Saveur Thai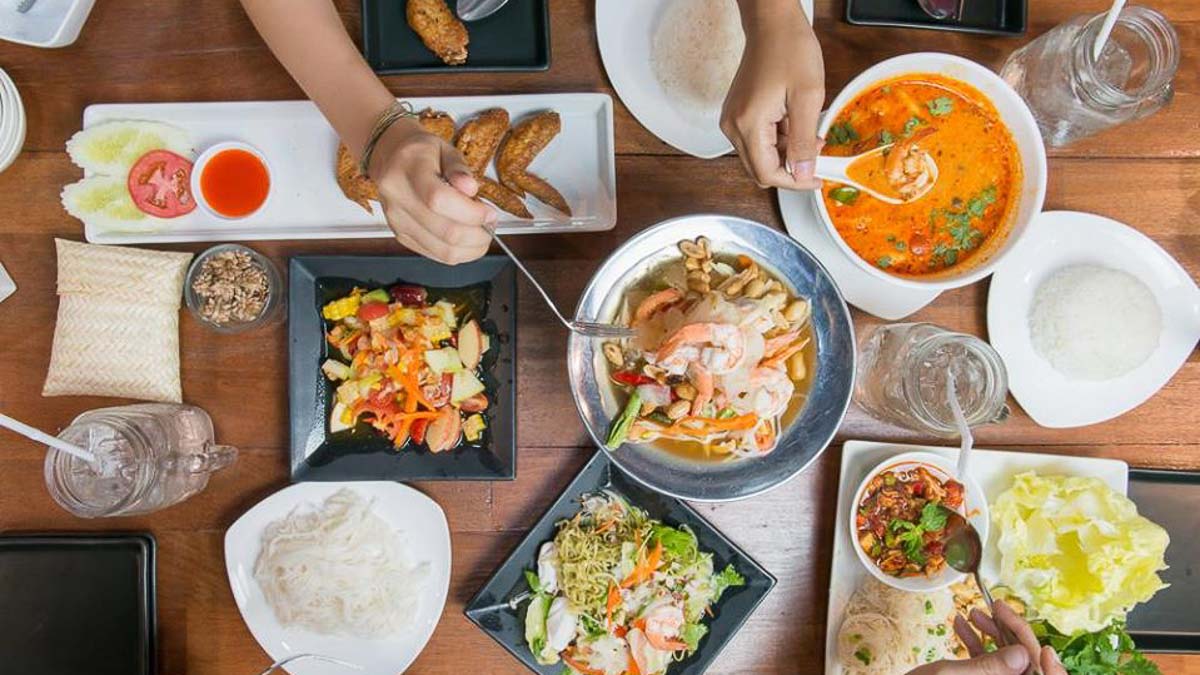 Photo credit: Saveur Thai via Facebook
Saveur Thai is one of my favourite places to have a meal with my family. The food is delicious and isn't too expensive! From refreshing mango salad (S$7.50) to creamy green curry with chicken (from S$10) and tender BBQ pork collar (S$15), it's a great tze char spot that'll remind you of bustling Bangkok.
Opening hours: 11:30AM – 9PM
Address: 308 Clementi Ave 4, #01-335, S120308 (and one other branch)
How to order: Call 6775 8280
13) Joe's Kitchen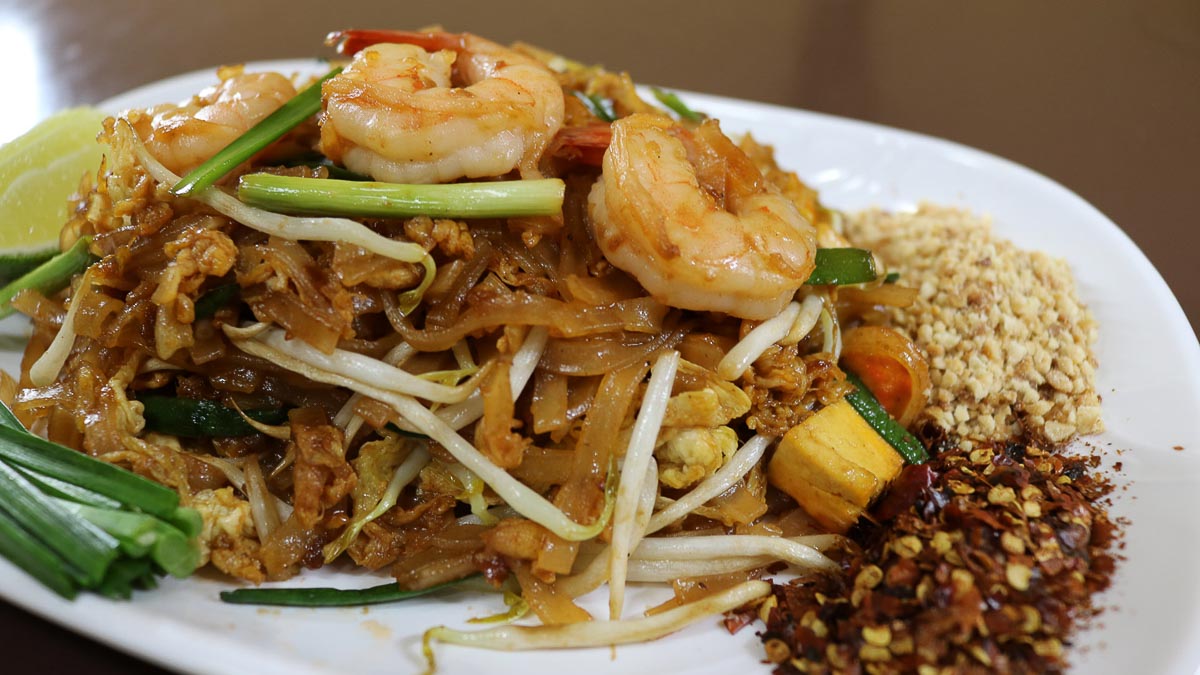 Photo credit: Joe's Kitchen
Joe's Kitchen is a humble Thai restaurant run by husband and wife team Joe and Jamie. Joe grew up in Thailand before moving to Singapore in 1999, bringing with him knowledge of authentic Thai cuisine.
The restaurant serves yummy appetisers and hearty mains, such as stuffed chicken wings (S$3.30/pc), phad thai (from S$6.50) and basil leaf minced pork rice (S$7.90).
Opening hours: 11AM – 3PM, 5PM – 10PM, closed on Thu
Address: Blk 125, Bukit Merah Lane 1, #01-182, S150125
How to order: Call 6270 8484, or via Deliveroo, FoodPanda, or GrabFood
Read also: 31D Southeast Asia Itinerary: Backpacking 5 Countries Under S$2.3k — Myanmar, Thailand, Cambodia, Vietnam & Laos
Vietnamese Cuisine
14) Mrs Pho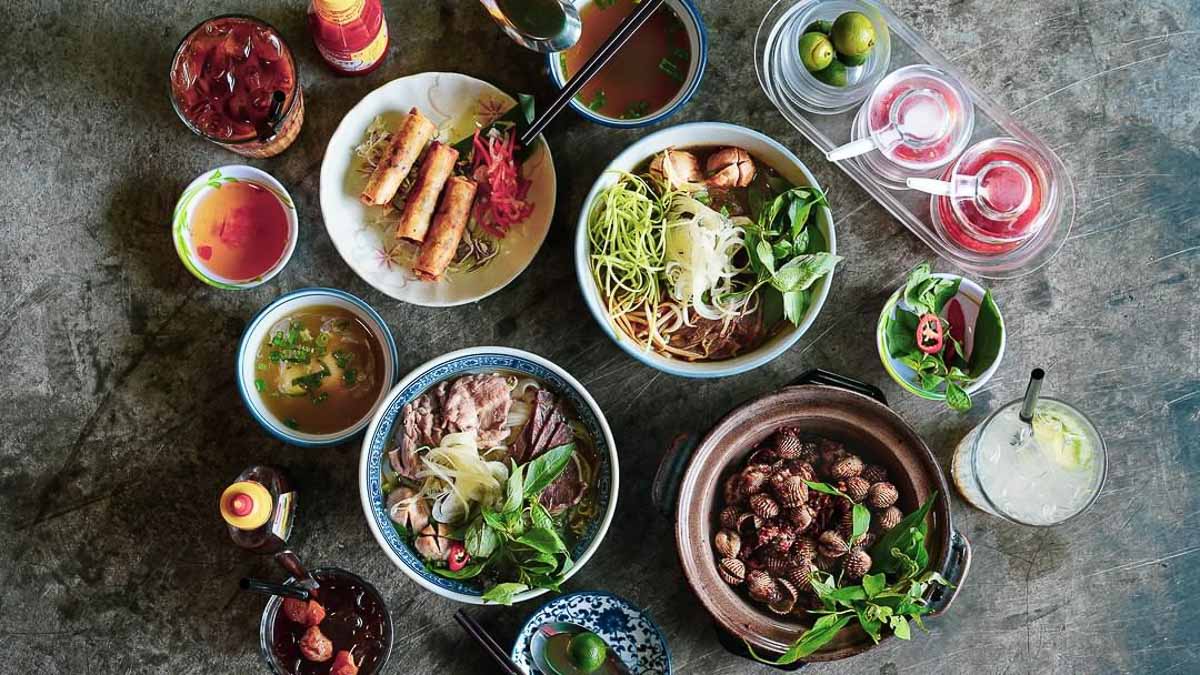 Photo credit: @mrspho via Instagram
Teleport yourself to the streets of Vietnam with some mouthwatering pho from Mrs Pho! Bestsellers include sliced beef pho (S$10.90) and brisket pho (S$10.90). The restaurant also sells other dishes like stir-fried beef lemongrass noodles (S$12) and char-grilled pork chop (S$13.20).
Opening hours: 11AM – 10PM
Address: 349 Beach Road, S199570 (and one other branch)
How to order: Mrs Pho's website, free islandwide delivery with a min. spend of S$60
15) Long Phung Vietnamese Restaurant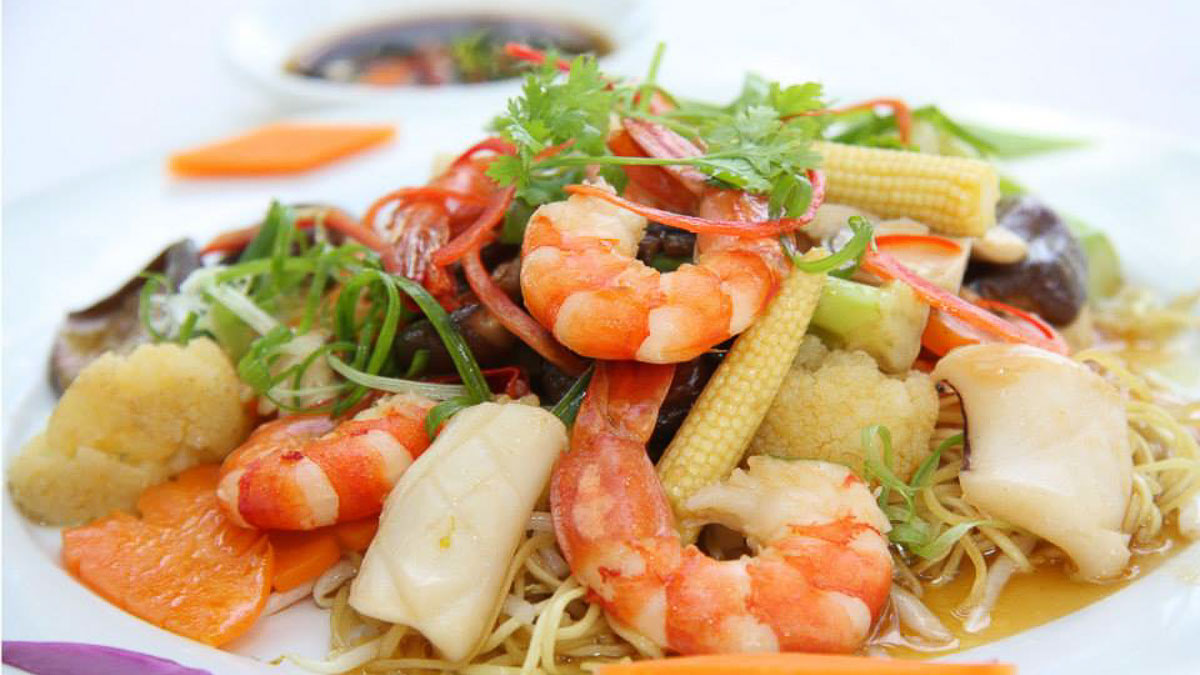 Photo credit: Long Phung Vietnamese Restaurant via Facebook
Long Phung is highly frequented by the local Vietnamese community, which is basically a stamp of approval for its authenticity. Top picks include goi cuon (Vietnamese spring roll with shrimp and pork from S$8), pho nam (S$7.90) and bun thit nuong (grilled pork with rice noodles, S$8.50).
Opening hours: 12PM – 12AM
Address: 159 Joo Chiat Road, S427436
How to order: Call 6440 6959 or 8121 0465, islandwide delivery is available with no min. spend and delivery fees range from S$5 – S$10 depending on location
Supporting Local Restaurants in Singapore Amid COVID19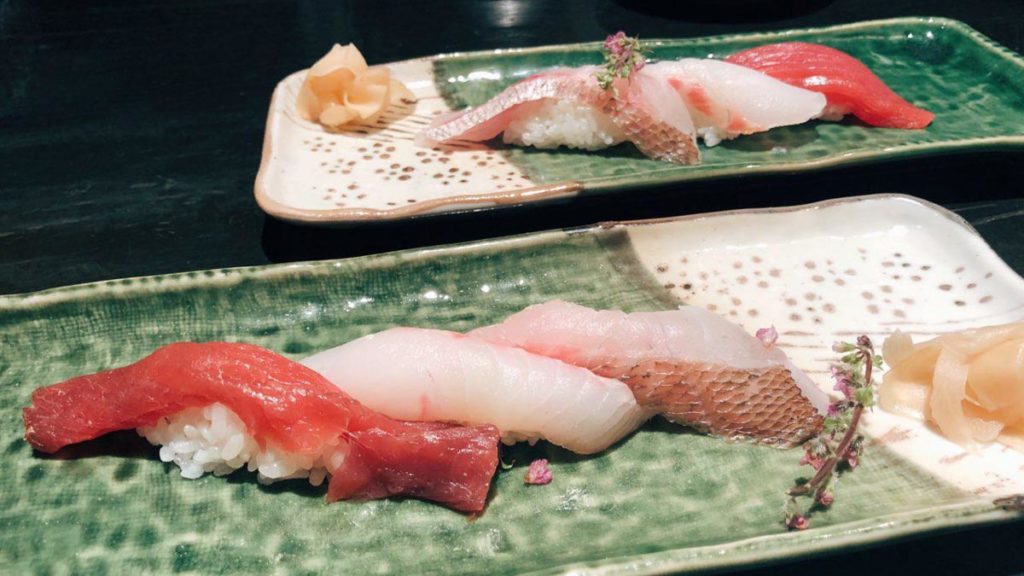 Staying at home 24/7 can get mundane pretty quickly. Spice up your everyday routine by transporting yourself overseas! While treating yourself to some fantastic international food, you can also explore the world from your couch.
Ordering in will provide a break from having to cook all week and definitely give the family something to look forward to — plus you'll be supporting local F&B joints during this tough time! If you can, order directly from the restaurants instead of through third-party delivery services which tend to eat into profits rather significantly #supportourrestaurants.
In the meantime, here are some of our favourite overseas dishes to check out when we get to travel again:
– Shanghai Food Guide: 15 Mouth-Watering Dishes You Won't Regret
– Yunnan Food Guide for First-timers — 11 Dishes That Make Yunnan a Food Paradise
– Ultimate Hong Kong Food Guide: 50 Best Eats Incl. Halal Food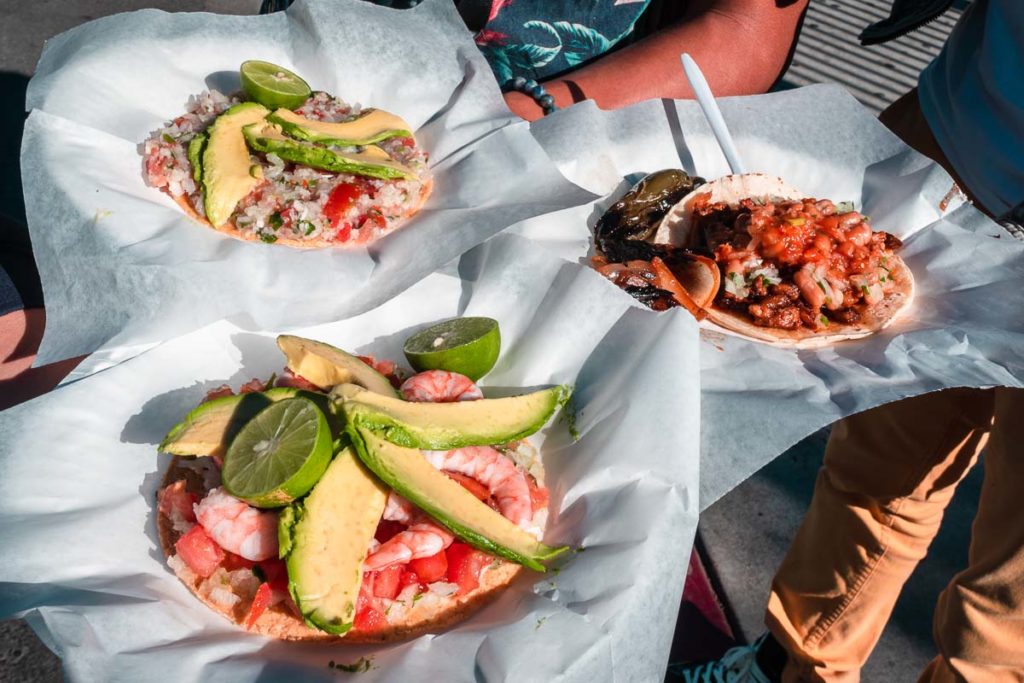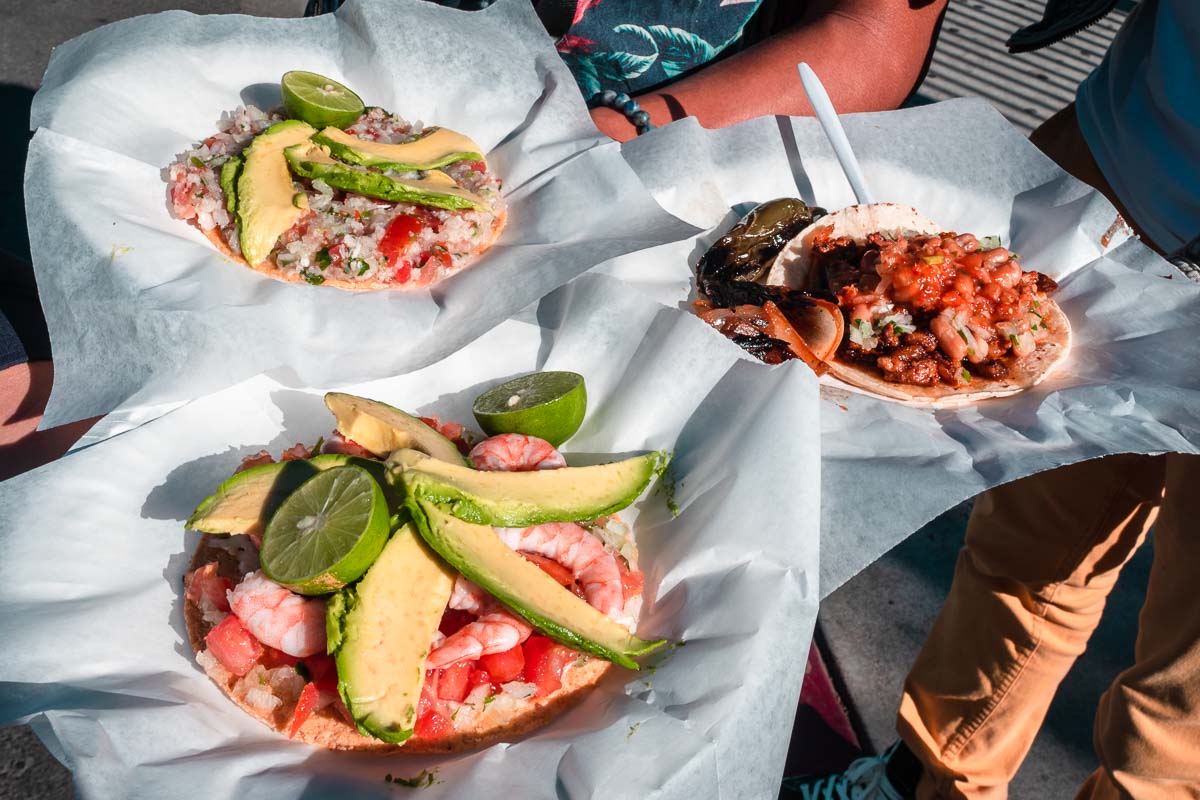 Need more ideas on what to during this circuit breaker period? Check out these 10 free online resources to learn a new language. If you're looking to really spice things up, here are 15 ways to pamper yourself like you're on vacation at home!
Featured image credit: @mrspho via Instagram
Got any favourite restaurants with delivery in Singapore? Share with us in the comments so we can all support our local businesses together during this circuit breaker!
---