While we often fly at least three hours for a quick getaway to that much needed retail therapy or digital detox, we often forget about the possible adventures that await right next door.
The Malaysia we know embodies many things; from the scrumptious cuisines that reside in Penang's streets, to the back-breaking (but wholly satisfying) ascent to Mount Kinabalu, and even to the enigmatic Kuching city. It is almost as though there is a state that reflects every aspect of our personality. But have we truly explored it all?
Sitting on the east coast of Peninsular Malaysia, Terengganu remains as one of the lesser-known states there. While seemingly small in size, Terengganu holds several surprises that has its travellers squealing in delight. Here are 10 reasons why you should visit beautiful Terengganu.
1) The Scenic Terengganu River & A Mosque Made Of Glass And Steel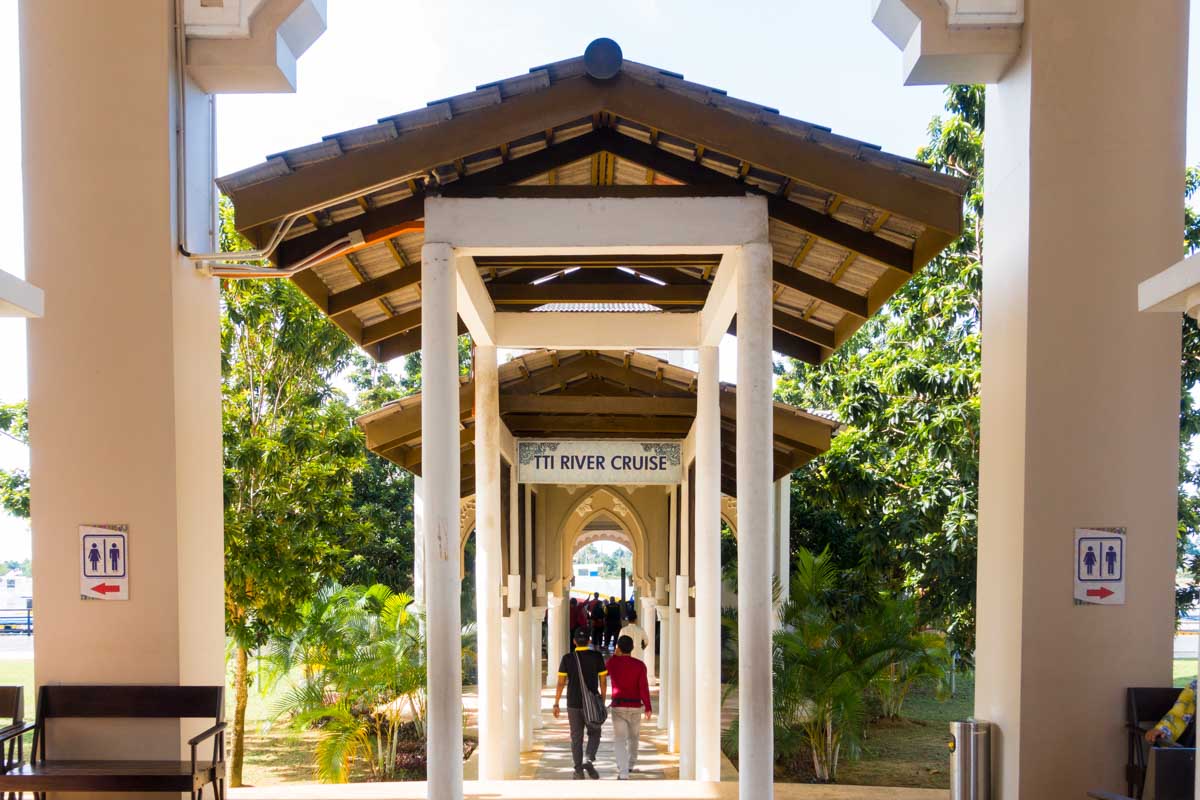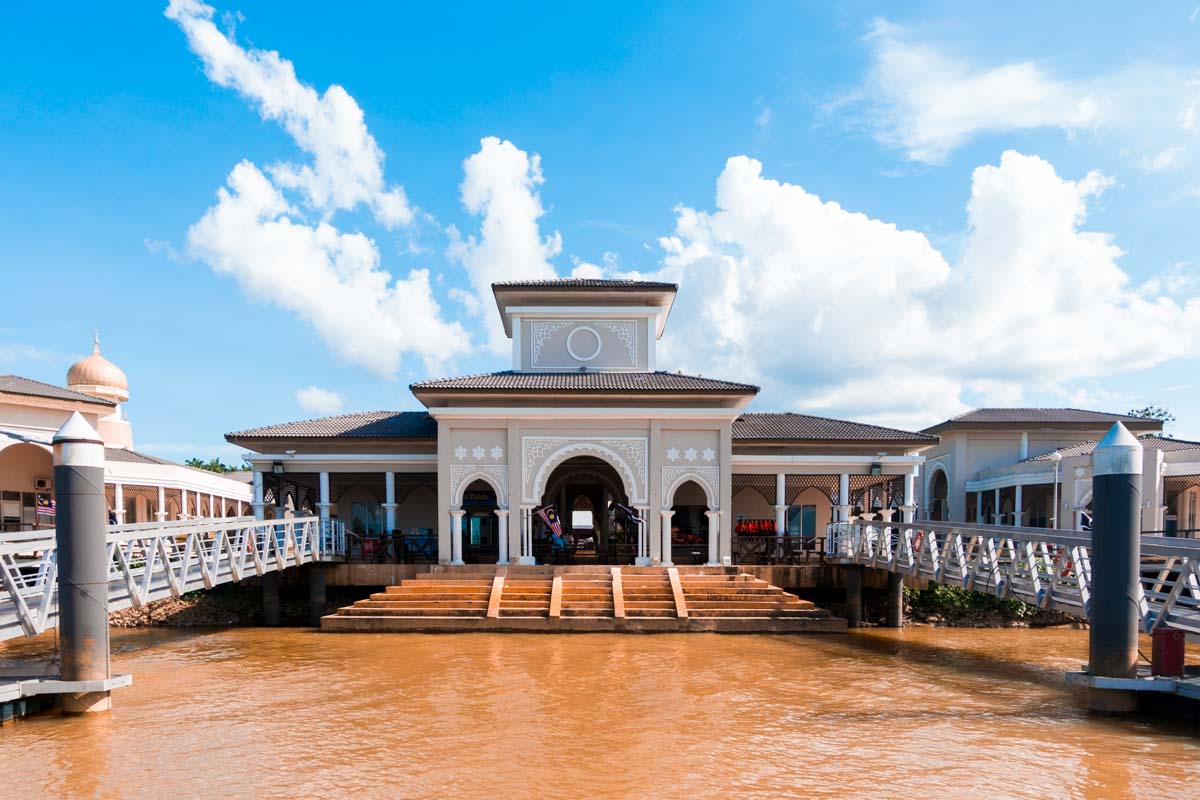 One of the best ways to see the sights along the scenic Terengganu river is to hop on the TTI River Cruise and embark on a 45-minute sightseeing tour. Relish in the gentle breeze and the warmth of the sun as the cruise sails down the estuary where you get to witness the contrast of the old and modern development, and other landmarks or attractions set in Kular Terengganu.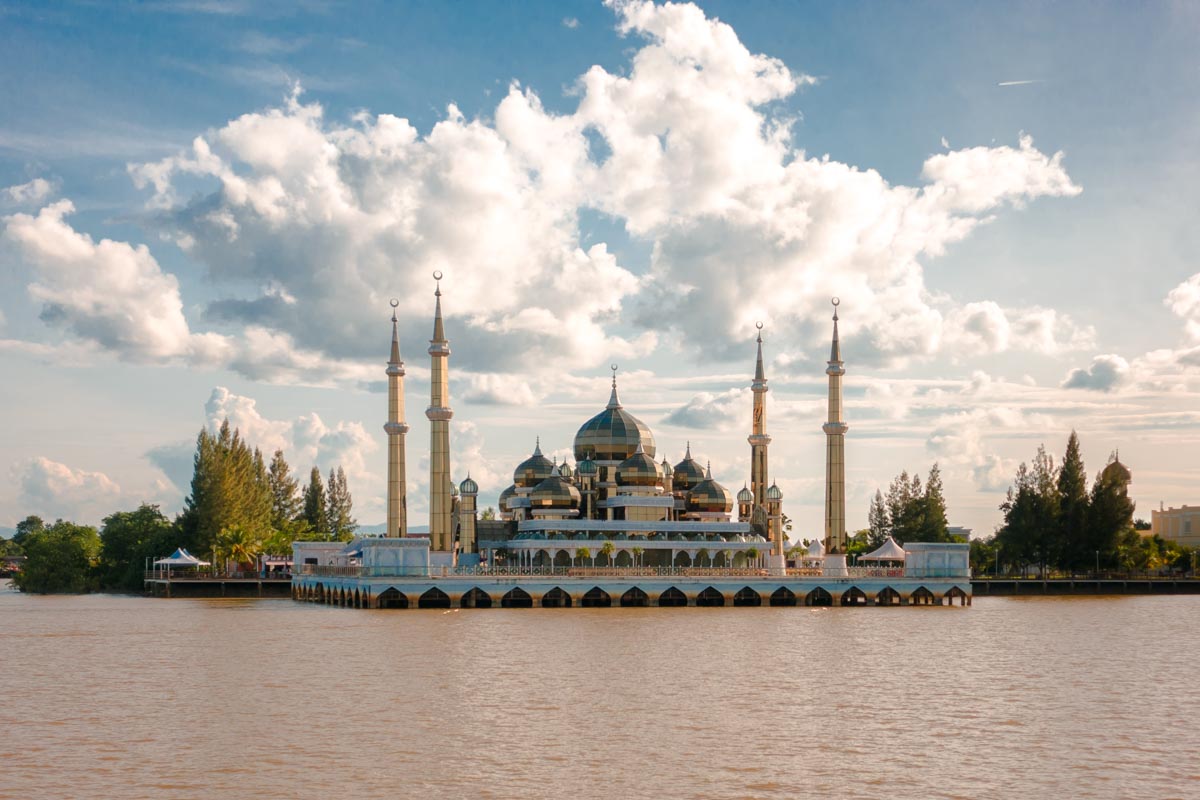 Amongst the several attractions along the river, one stands out. A magnificent structure made of glass and steel, the Masjid Krystal, also known as the Crystal Mosque, sits on a man-made island — Pulau Wan Man — at the edge of Terengganu River. At noon or sundown, you will be able to take in the splendour of the mosque as its reflection illuminates off the water.
Cost: RM 22.90 (approx. SGD 7.70)
Address: Jetty Tok Ku Paloh, Pulau Wan Man, 21000 Kuala Terengganu, Terengganu, Malaysia
Opening Hours:
Monday, Wednesday and Thursday: 10am to 7pm;
Friday to Sunday, and Malaysia School and Public Holidays: 9am to 7pm (Break for Friday Prayer: 11.30am to 2.30pm)
Closed every Tuesdays except Malaysia School Holidays and PH
2) The Enthralling 'Almost-extinct' Gamelan Show At Warisan Sari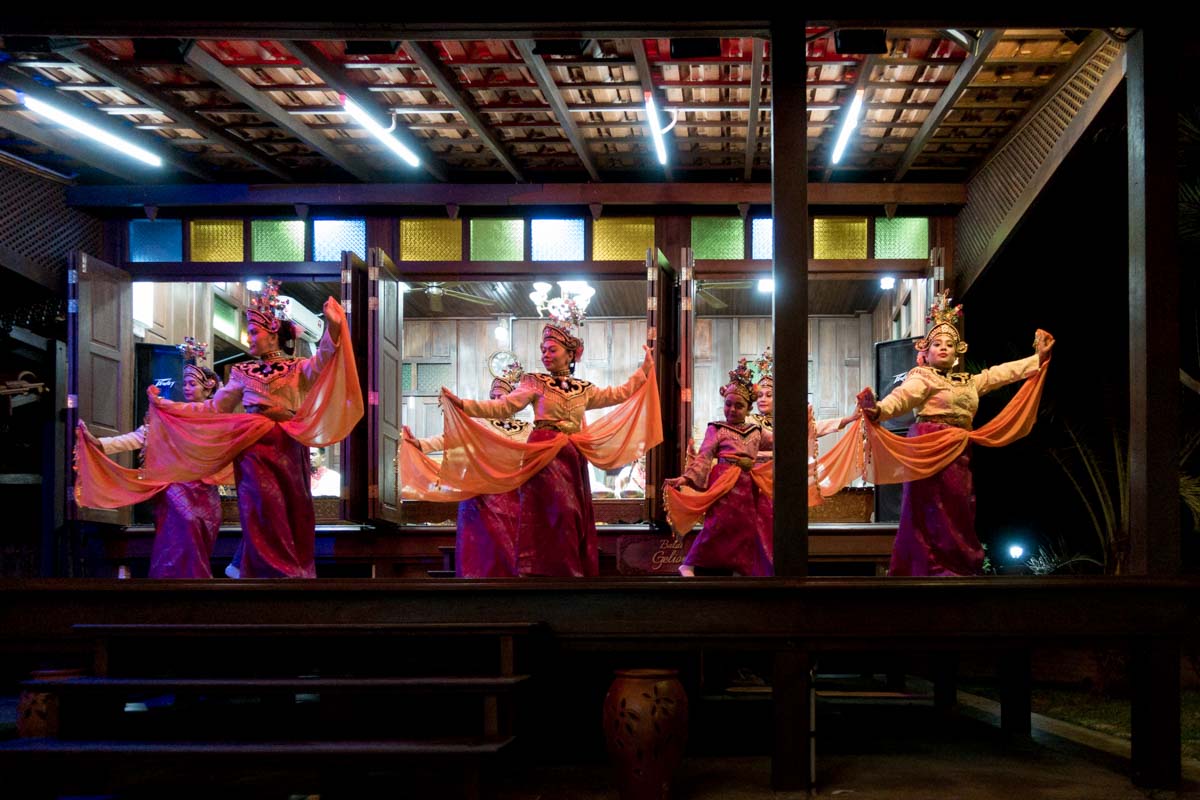 A traditional ensemble music performance of Indonesian origin, comprising mostly percussive instruments, the Gamelan show is sometimes joined with exquisite dance performers, enthralling the crowd with their fluid moves paired with gentle beats.
The Malay Gamelan, however, is different from its Indonesian counterpart and was almost left extinct.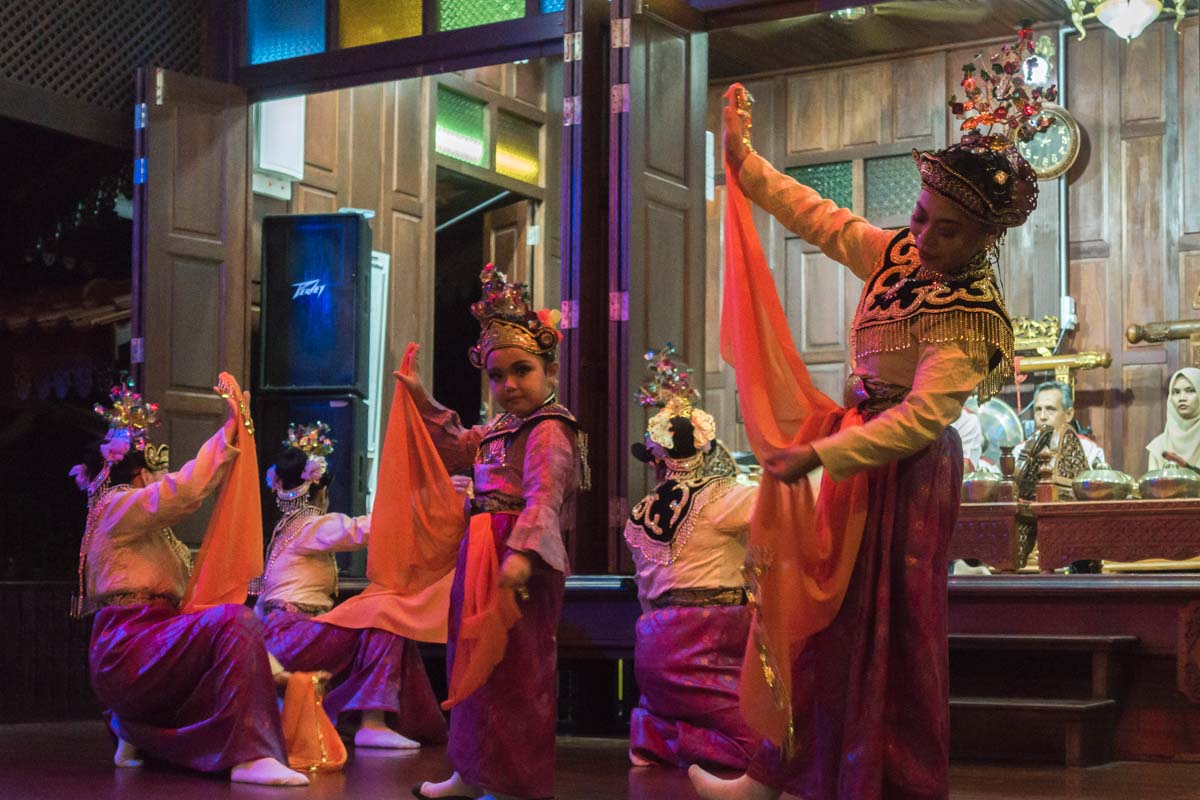 Here's the rundown of what happened: Once an exclusive form of royal entertainment in Pahang and Terengganu in the early-1900s, the Malay Gamelan met the demise of its patrons as with the forthcoming World War II. As a result, the fine art was lost until someone discovered the abandoned instruments in the 1960s, which spurred an onslaught of events which reunited musicians, re-established dancers, and eventually its first-ever public performance.
Cost: Free
Address: Warisan SaRi, No 1 Lorong Warisan, Jalan Tok Jembal, 21300 Kuala Terengganu, Malaysia
Opening Hours: Every Saturday, 11am-12pm
3) Lang Tengah Island: The Quiet Respite Amid Summer Bay Lang Island Resort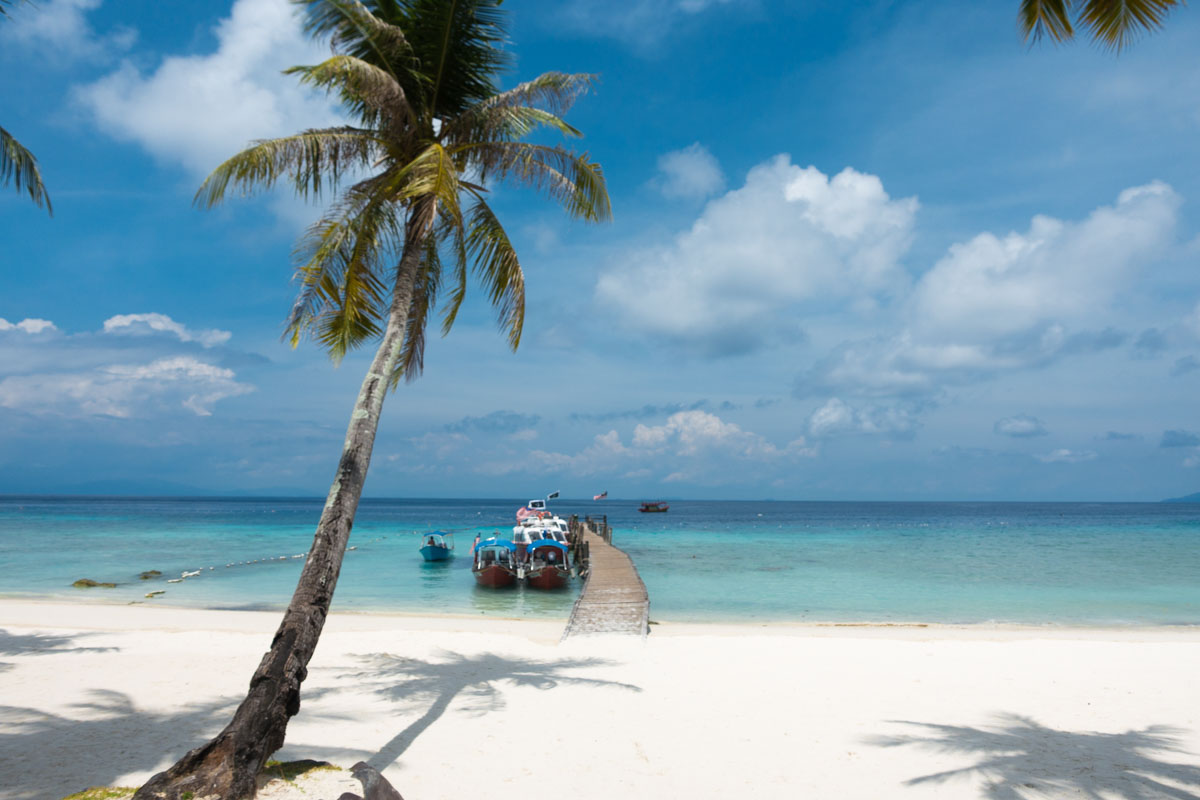 The eastern coast of Peninsular Malaysia is home to several scenic islands, like the popular Redang Island, Perhentian Kecil or Perhentian Besar to list a few, and among which one stands out.
Just 22.5 kilometres off Merang Jetty, the lesser developed Lang Tengah Island prides itself to be the ideal getaway for travellers seeking some quiet respite.

Helming TripAdvisor's Certificate of Excellence (2017), the charming Summer Bay Lang Island Resort is one of the four resorts that resides on the quiet, scenic island.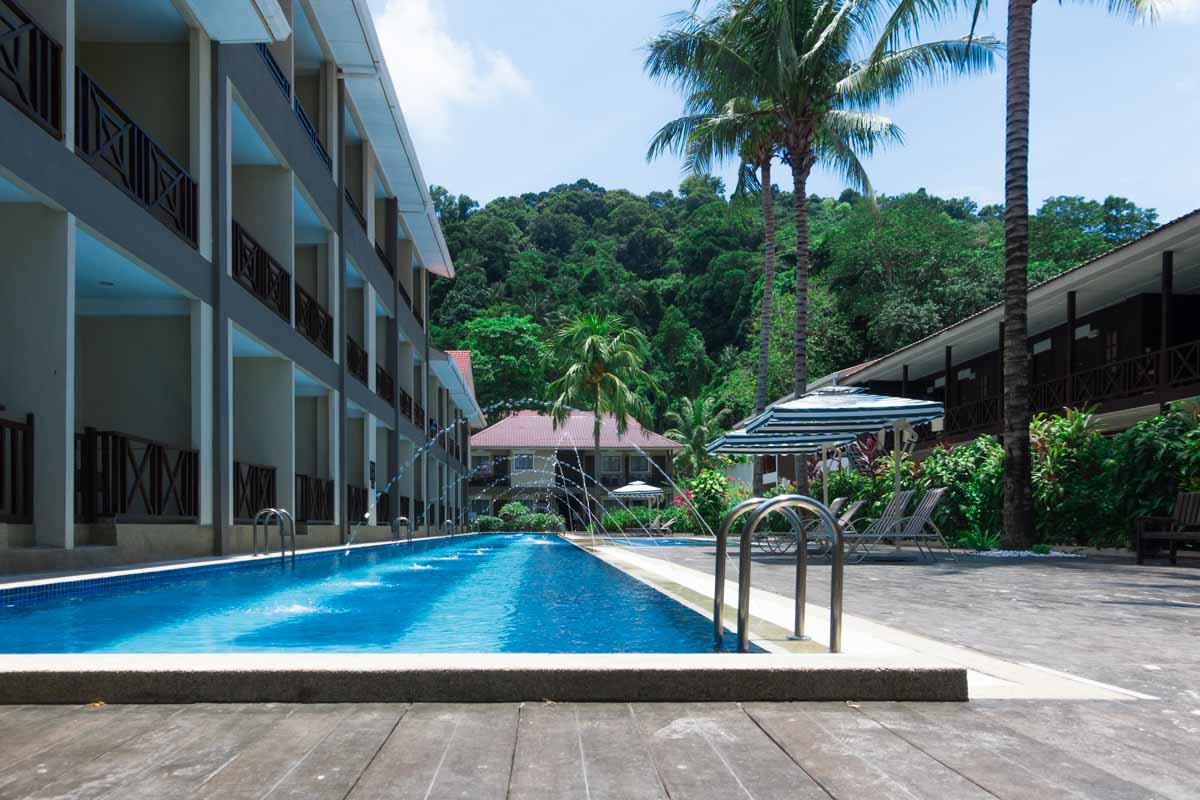 With a KTV lounge, massage parlour, swimming pool, a cosy bar that serves affordable tipple and snacks, and a kickass team of affable staff to boot, Summer Bay Lang Island Resort is far from anything lacklustre.
*Pro-tip: The island is off-bounds to visitors during the Monsoon season (from November to March), and the best time to visit would be from May to August when the water is the clearest and the weather ideal.
Getting there: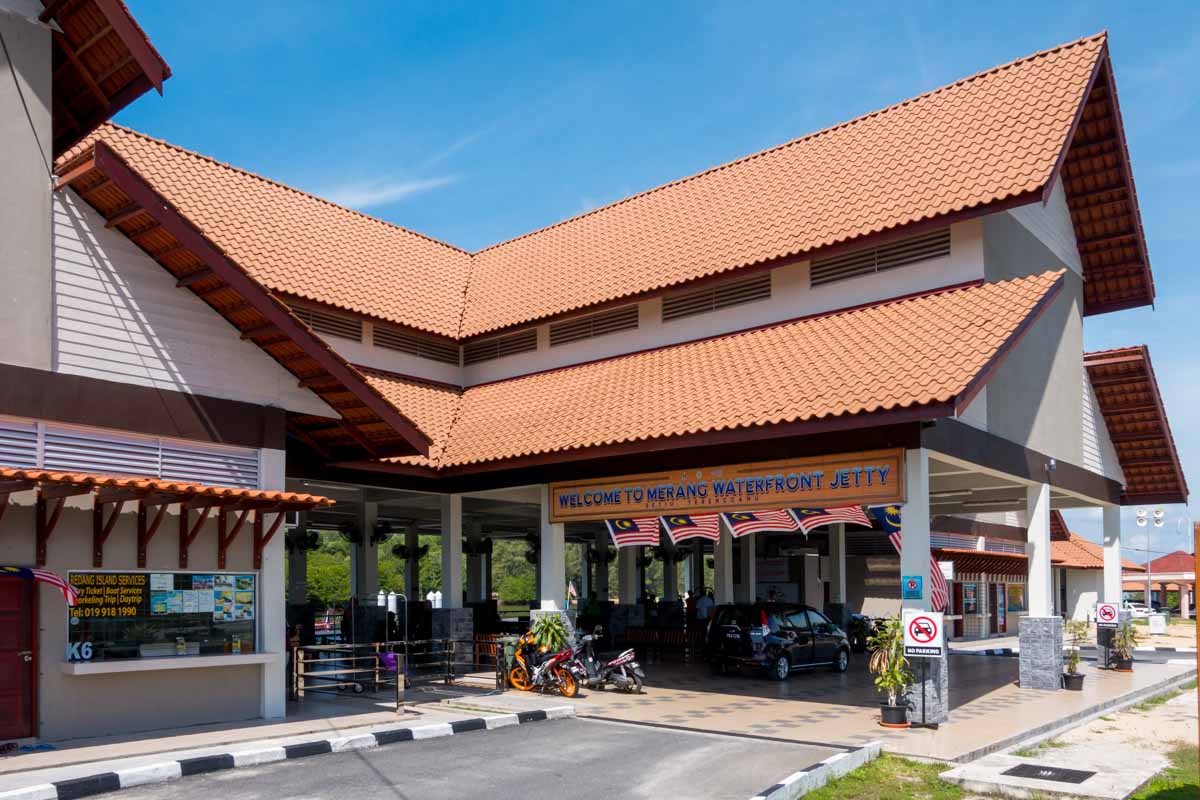 If you are keen for a stay at Summer Bay Lang Island Resort, simply make a booking reservation on their website. Each booking entitles a two-way boat transfer service at the Merang Jetty (note: not Marang Jetty).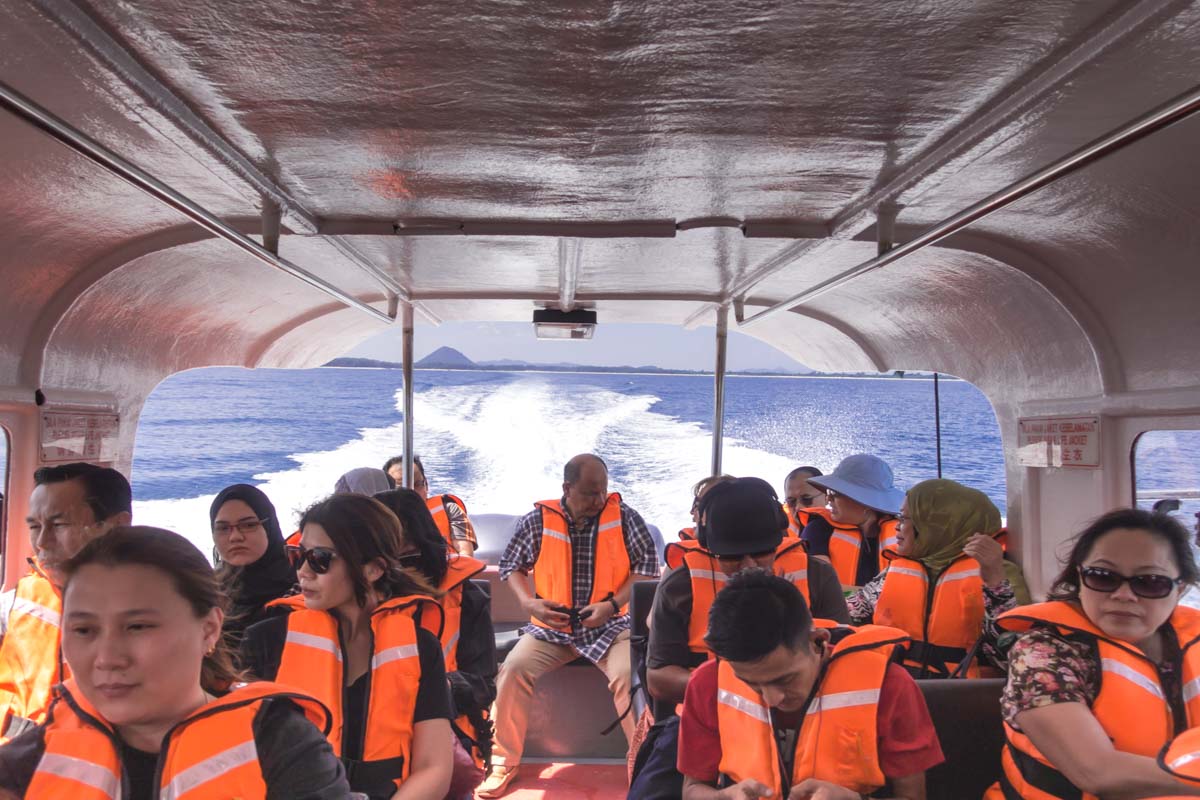 Cost: Starting from RM 500 (approx. SGD 160 for a 2D1N stay, inclusive of a 2-way boat transfer from Merang Jetty)
Address: Merang Jetty, D Coconut Lagoon, 21010 Kuala Terengganu, Terengganu, Malaysia
Opening Hours: Ferry from Merang Jetty departs at 10.30 am
*Pro-tip: Expect strong winds slamming into your face as your ferry proceeds to sail to the island, having a pair of shades will protect you from the sun's rays and not wearing caps is advisable.
4) The Adorable Fishes And Mesmerising Corals You Get To Snorkel With Near Lang Tengah Island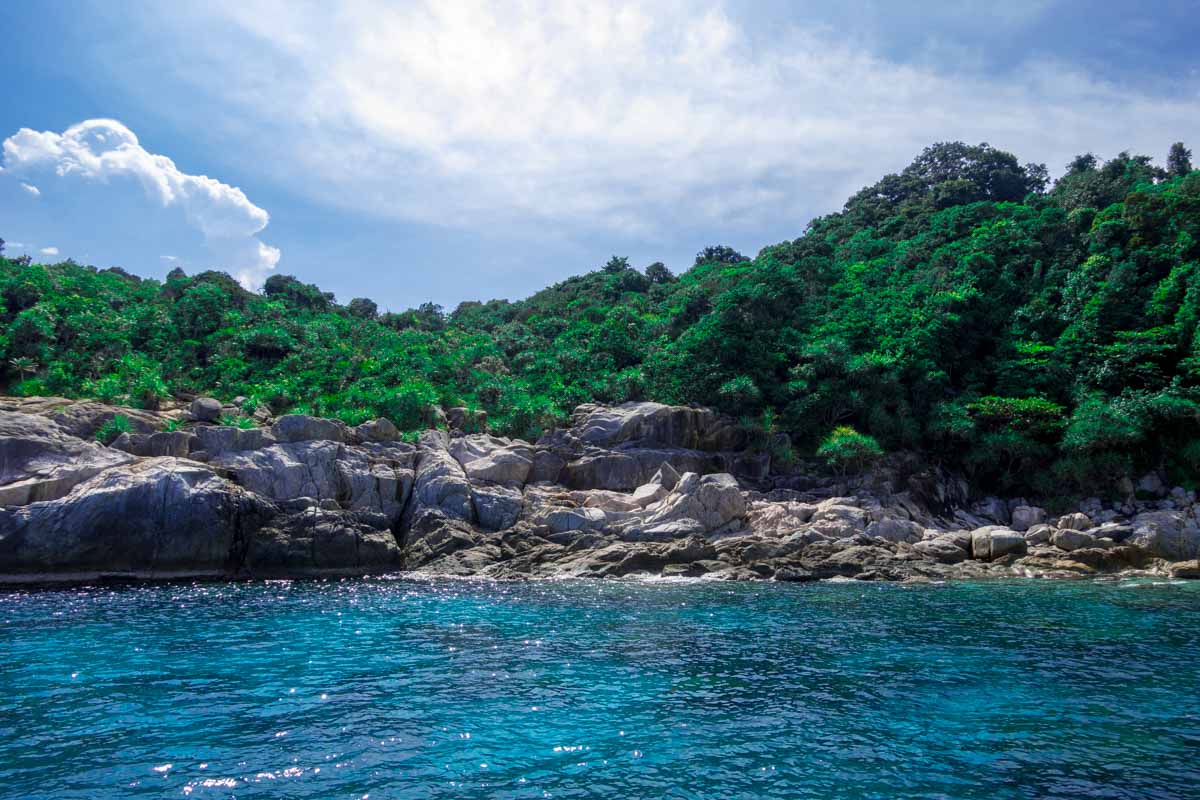 As you approach Lang Tengah Island, you would probably notice that the seawater near the island is pristine with turquoise (or teal) hue. It goes without saying that Lang Tengah Island is also home to some gorgeous snorkeling spots.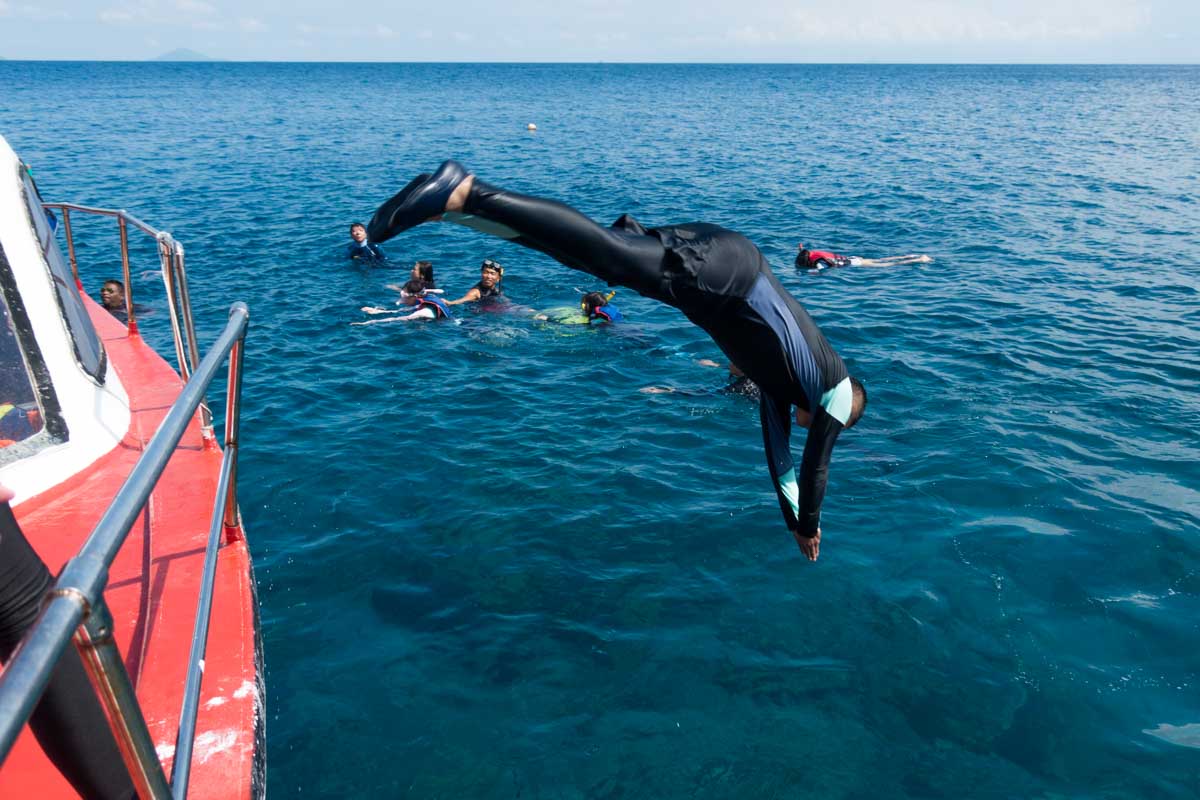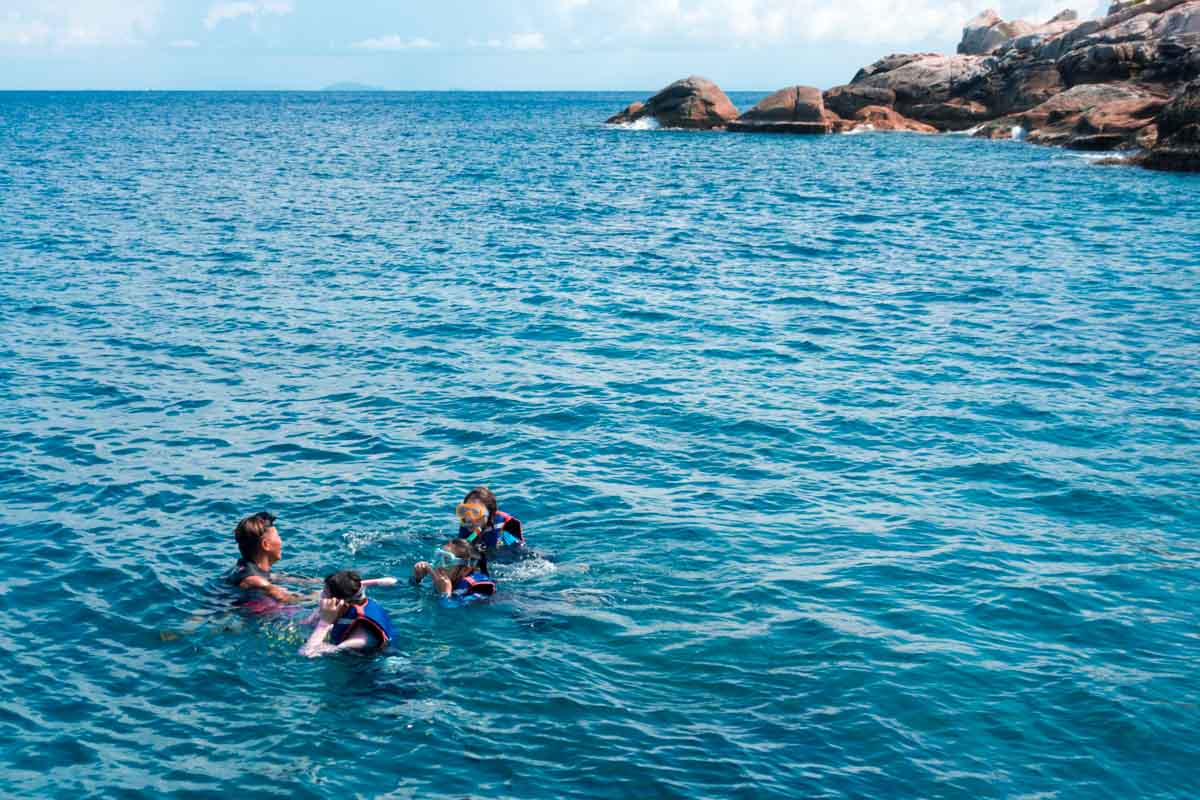 A stay at Summer Bay Lang Island Resort comes with daily complimentary snorkelling trips (or diving trip), where you get to swim alongside with adorable fishes or view the gorgeous corals.
Prior to setting off, a meticulous safety brief will be conducted by the guide, who will elaborate on the dos and don'ts while you are amid the sea's embrace. Throughout the snorkeling session, you will be placed under close supervision as well.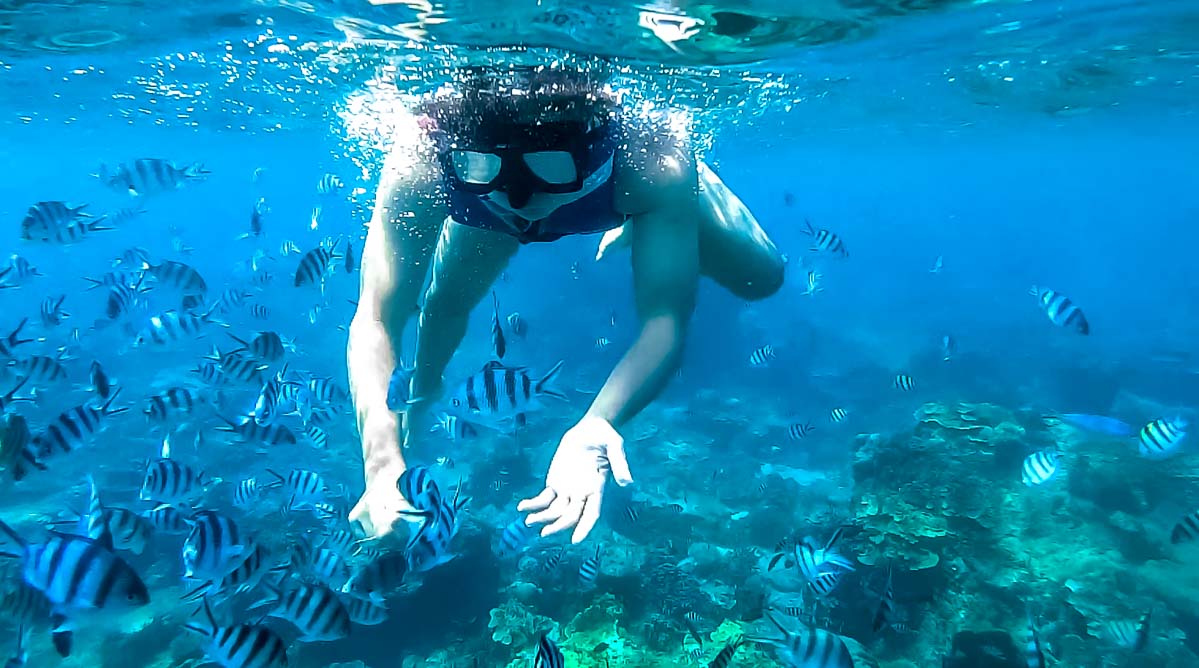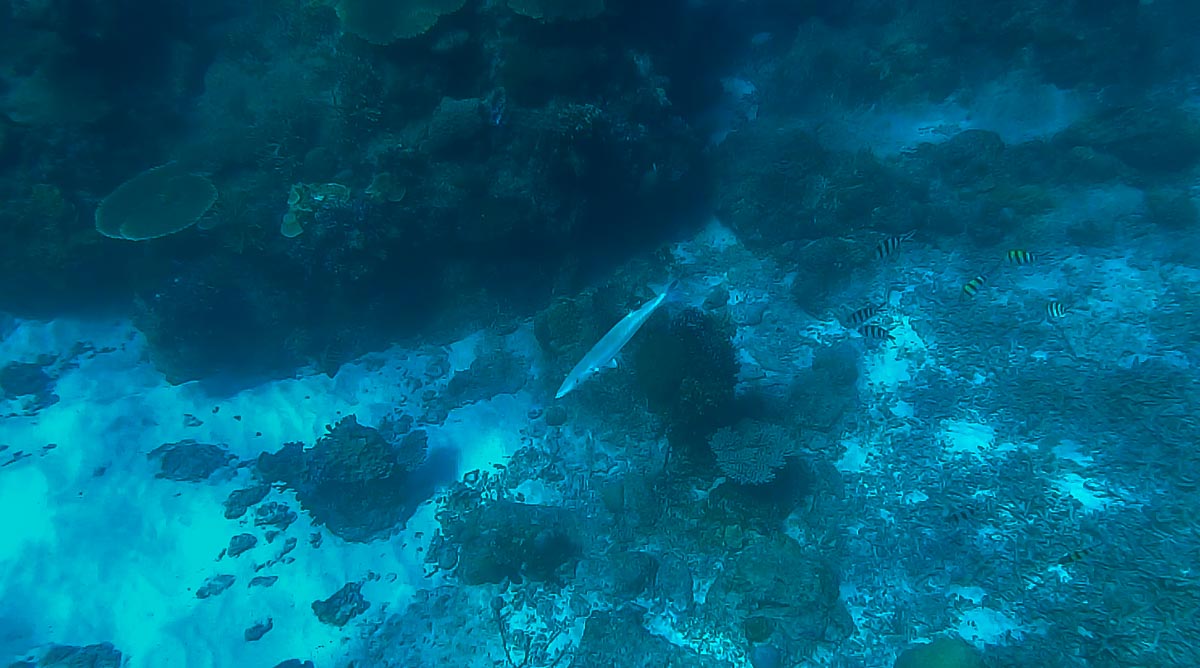 And if you are lucky enough, you will be able to swim alongside baby sharks or turtles too.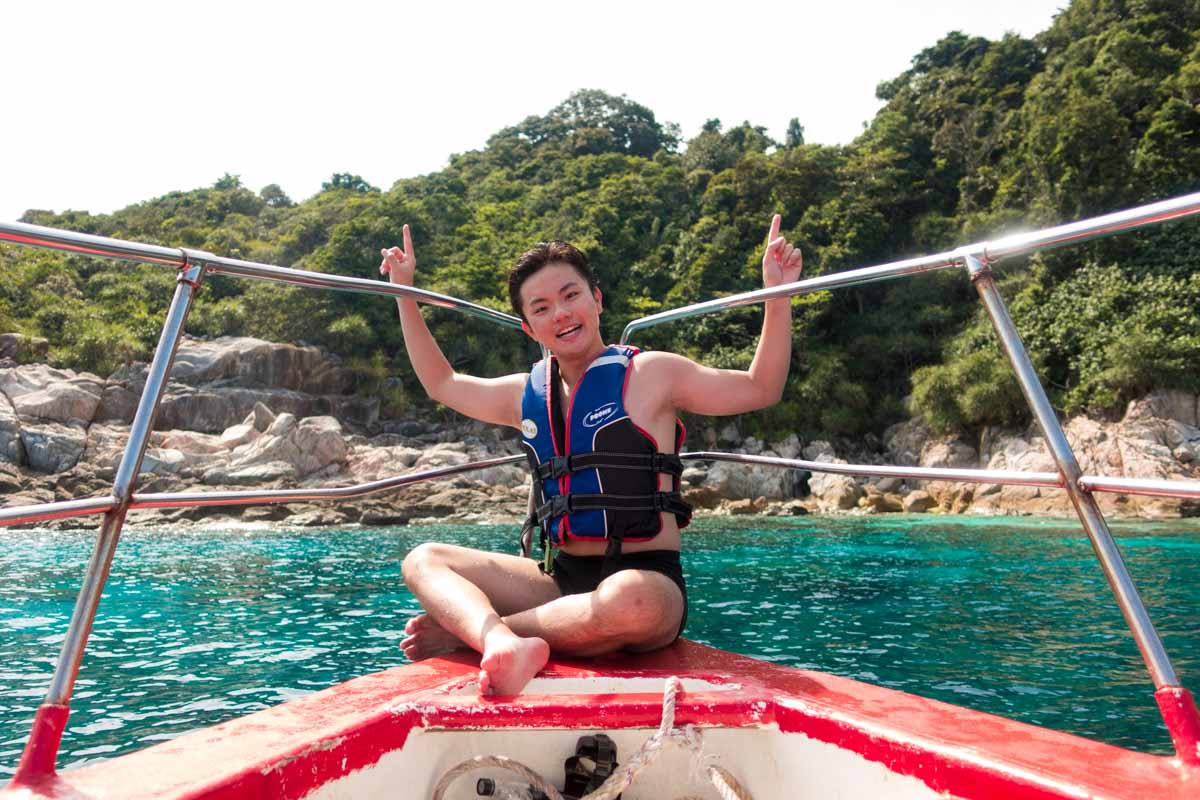 While it makes sense for one to apply sunblock to protect your skin from the sun's tenacity, you are advised not to do so at Lang Tengah if you are intending to head into the waters. This helps protect the corals, planktons and other aquamarine life residing in it.
5) The Captivating Sunset By The Beach On Lang Tengah Island

The sandy white beach situated right outside Summer Bay Lang Island Resort on Lang Tengah Island is dotted with several beach benches, making it the perfect chilling spot to catch the spectacular sunset.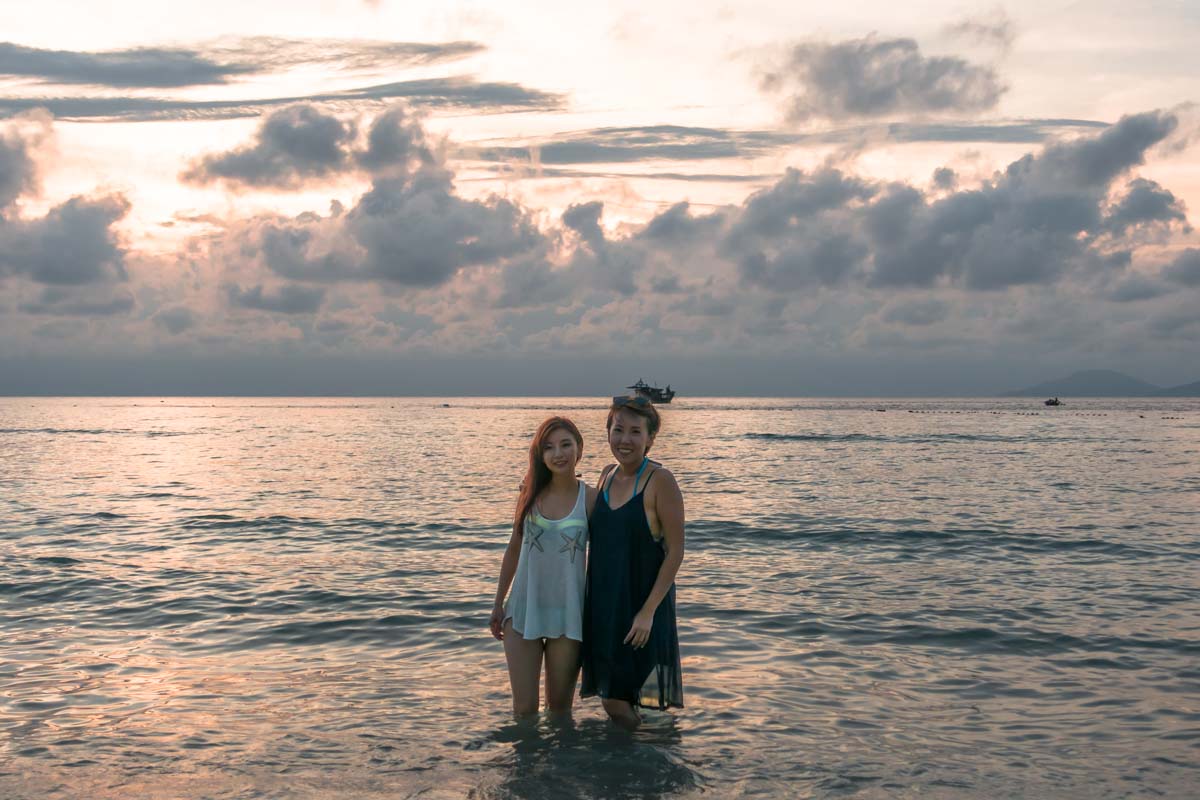 Alternatively, you could reminisce childhood days by the beach and build sandcastles, or bask in the gorgeous sunset hues and snap a picture or two for memory sake.
6) Island Hop On Lake Kenyir, Southeast Asia's Largest Man-made Lake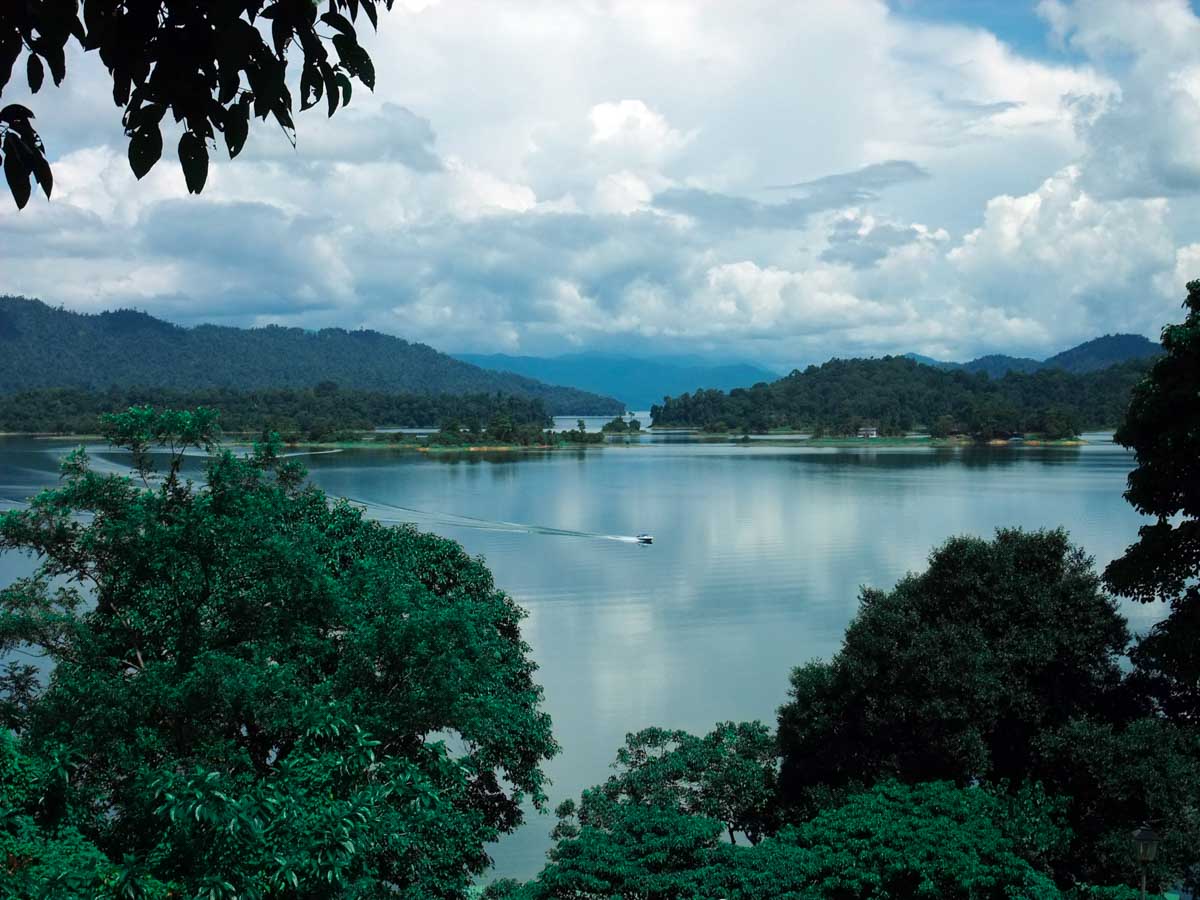 Also known as Southeast Asia's largest man-made lake, Lake Kenyir was constructed in 1985, boasting an abundance of freshwater fishes, exotic wildlife, and over 340 small islets with some containing captivating waterfalls, mysterious caves and resorts.
Tours are usually organised by the resorts near the area, but you can consider hopping onto one guided by one of the local fishermen on their boat at a more affordable (and negotiable) price. Keep in mind that, if you do not meet the minimal threshold, the tour will not depart or you may end up paying for more.
Address: Pengkalan Gawi Jetty, Tasik Kenyir, 21700 Kuala Berang, Terengganu, Malaysia
Taman Orkid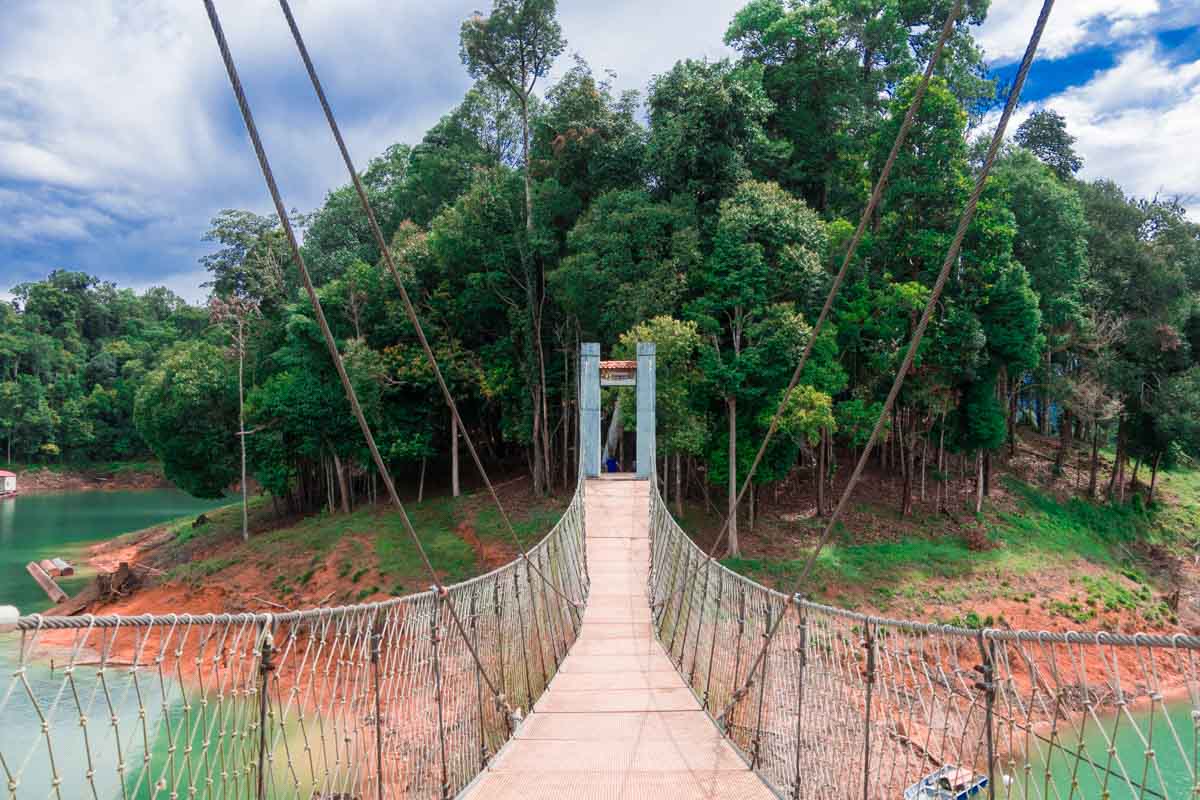 Taman Orkid, or loosely translated as Orchid Garden, is home to a large variety of orchid species. A suspending bridge connects the entrance and the jetty point to where the glorious floras are located. Needless to say, it makes quite the Instagram-worthy spot as well.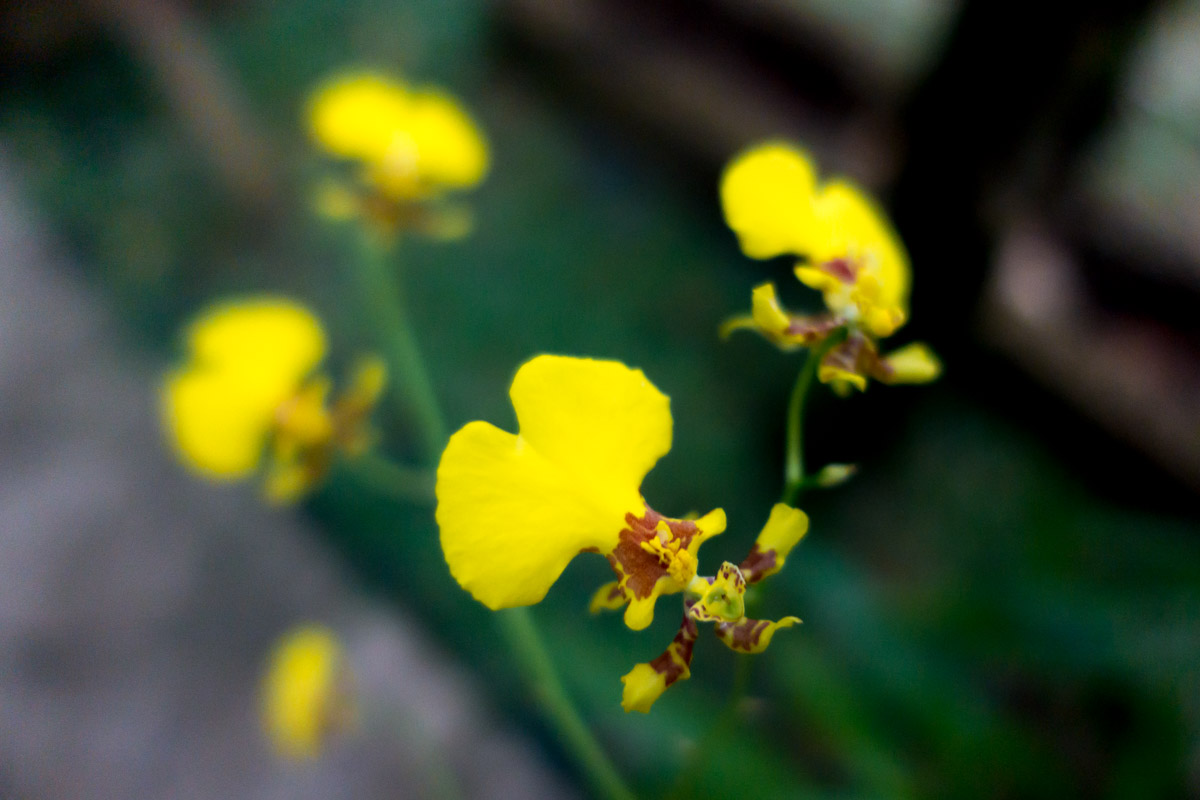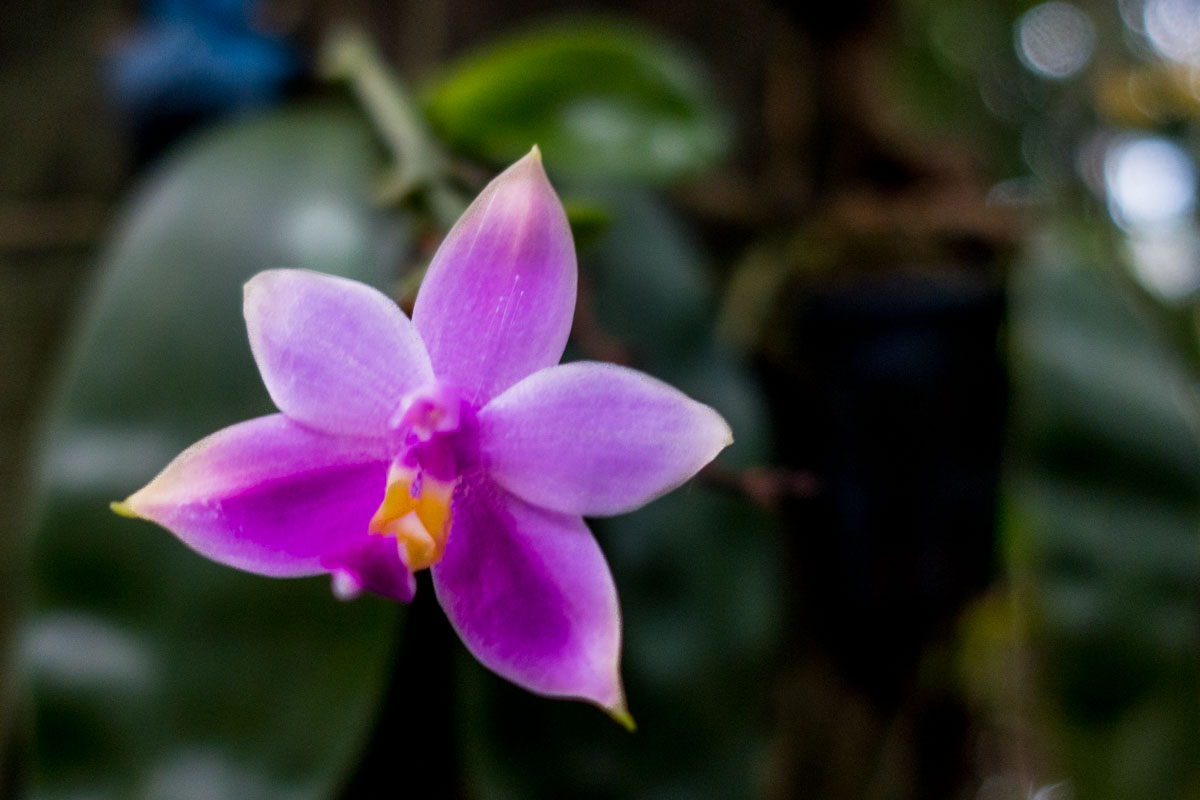 The serene islet collects various orchid species from around the world. Unfortunately, my short stint proved to be futile as most of the orchids have yet bloomed. But I dare imagine the sight of witnessing these intricate species blossoming while perched on tree trunks and fences to be a refreshing one.
Entrance Fee: RM 6 (approx. SGD 2)
Taman Herba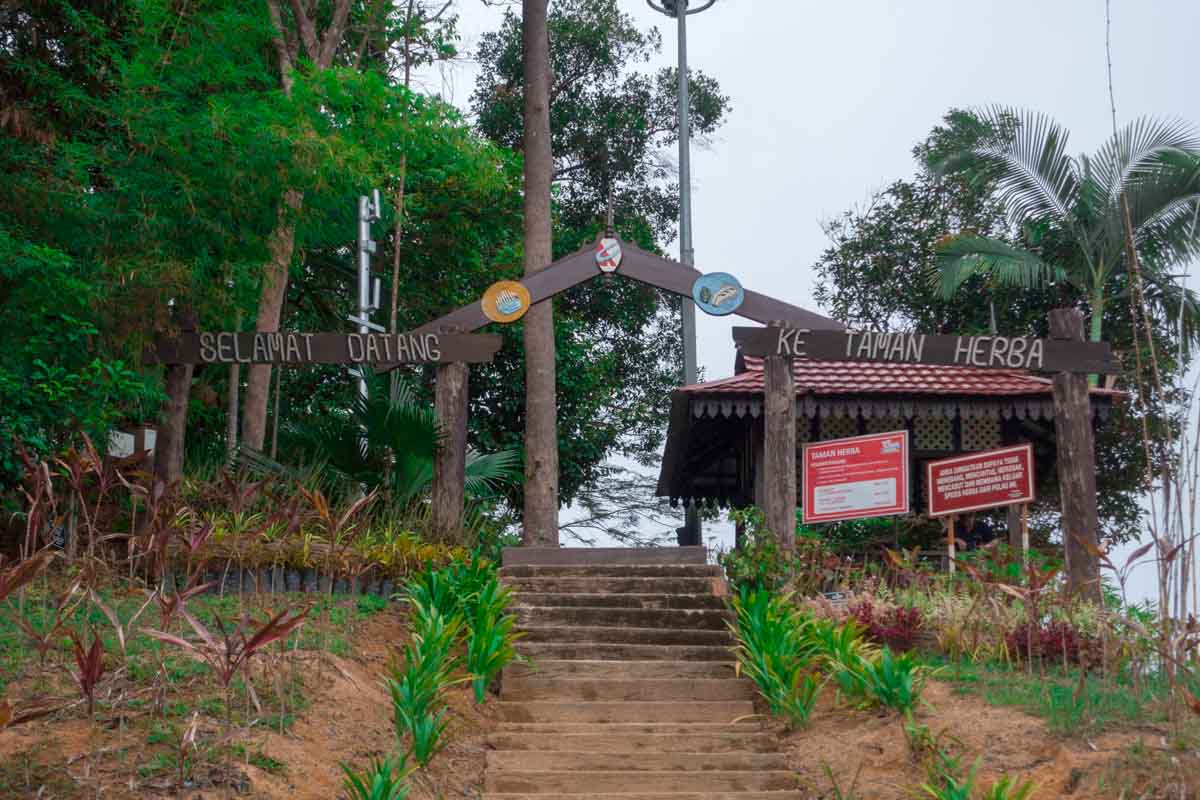 Taman Herba, also known as Herb Garden, houses a spectrum of herbs including those that are edible, fit for aromatherapy, containing medicinal values, as well as those rich in antioxidants properties.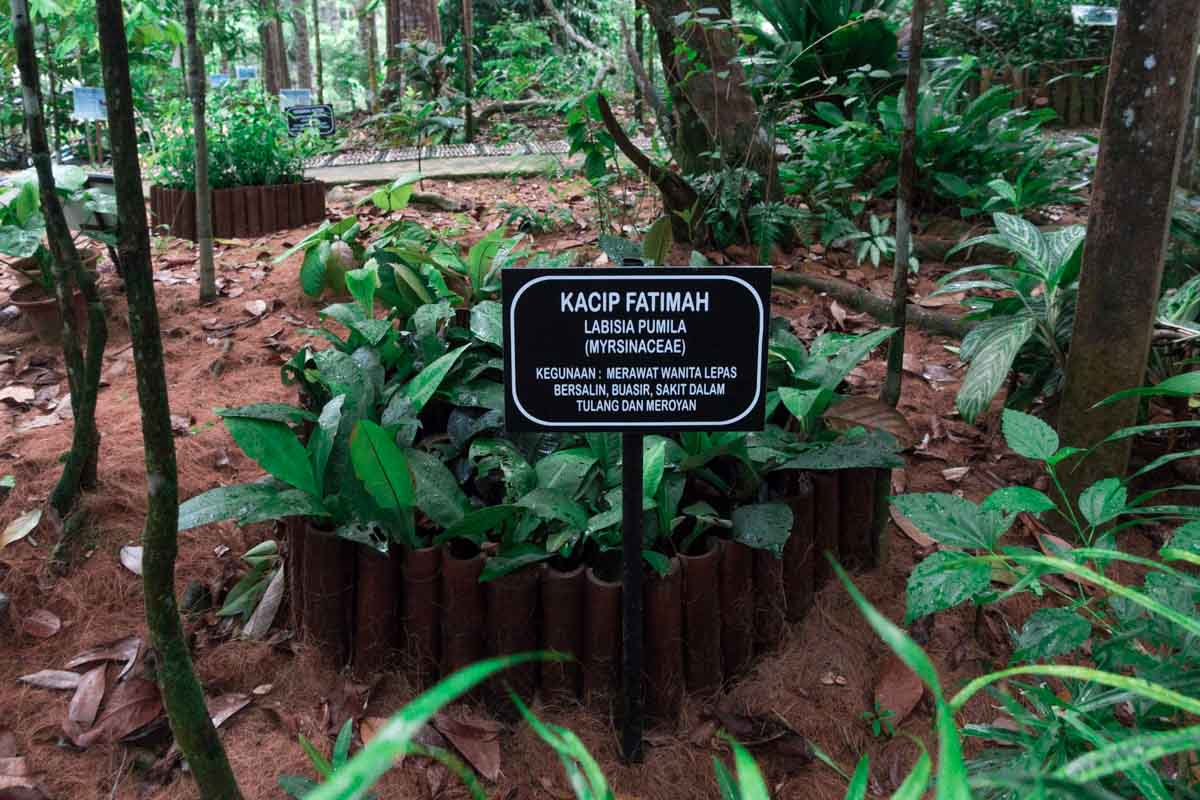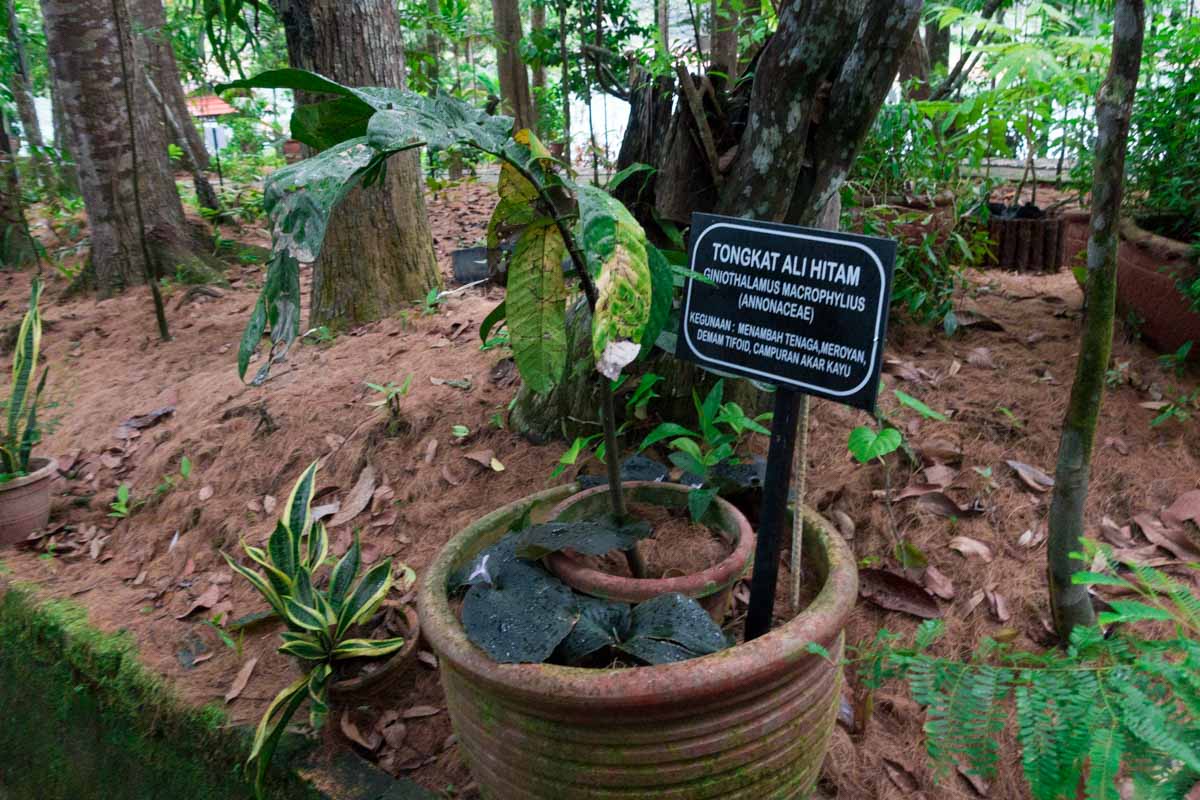 Alternatively, you could take a leap of faith and sample on intriguing herbal teas, such as the mildly bitter Tongkat Ali Hitam for men or Kacip Fatimah for women.
Entrance Fee: RM 5 (approx. SGD 1.6)
*Pro-tip: Before embarking on your island-hopping adventure, it is wise to stock up on some fluid, apply some sunblock, and bring along a simple first-aid kit as well as some form of insect repellent.
7) The Gorgeous Murals And Art Installations In Chinatown's Inconspicuous Alleys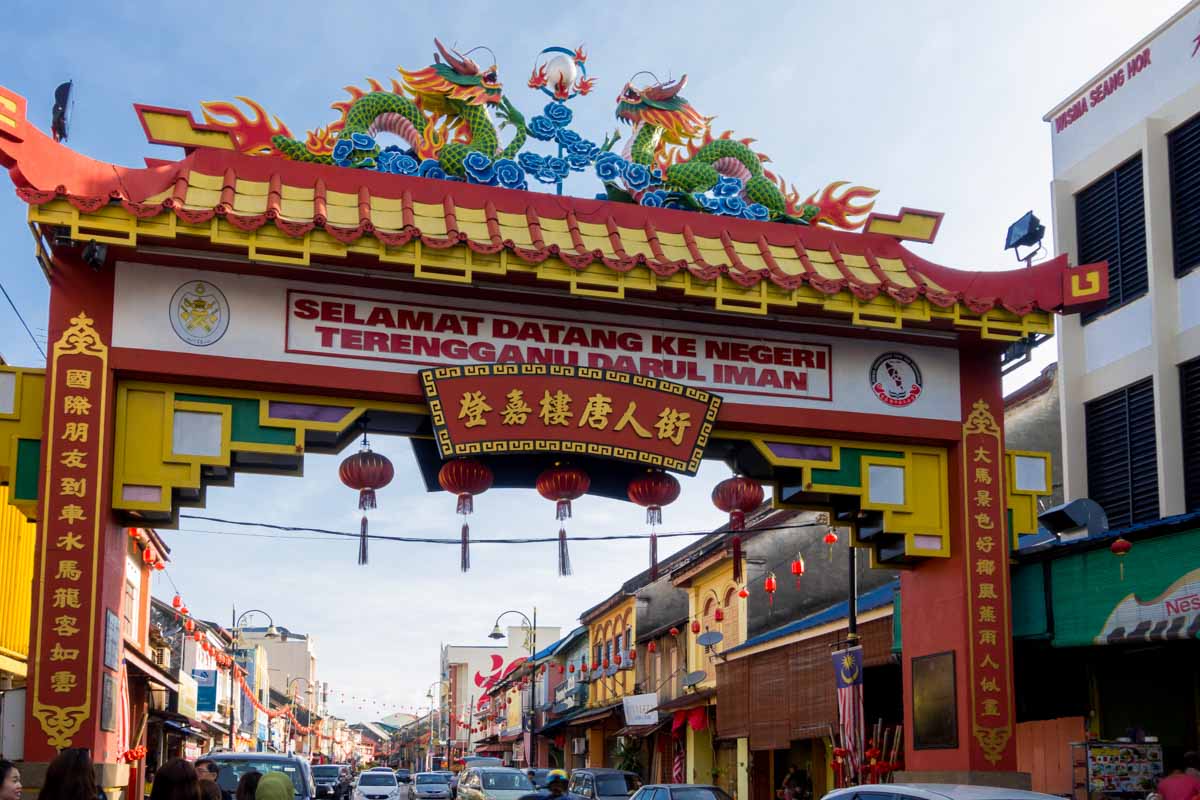 You will need no direction finding Chinatown, or as the locals call it Teng Lang Po or Kampung Cina. One major giveaway would be the huge entrance arch that is adorned with a pair of Chinese dragons at the top. Another would be the rows of red lanterns strung across parallel shophouses.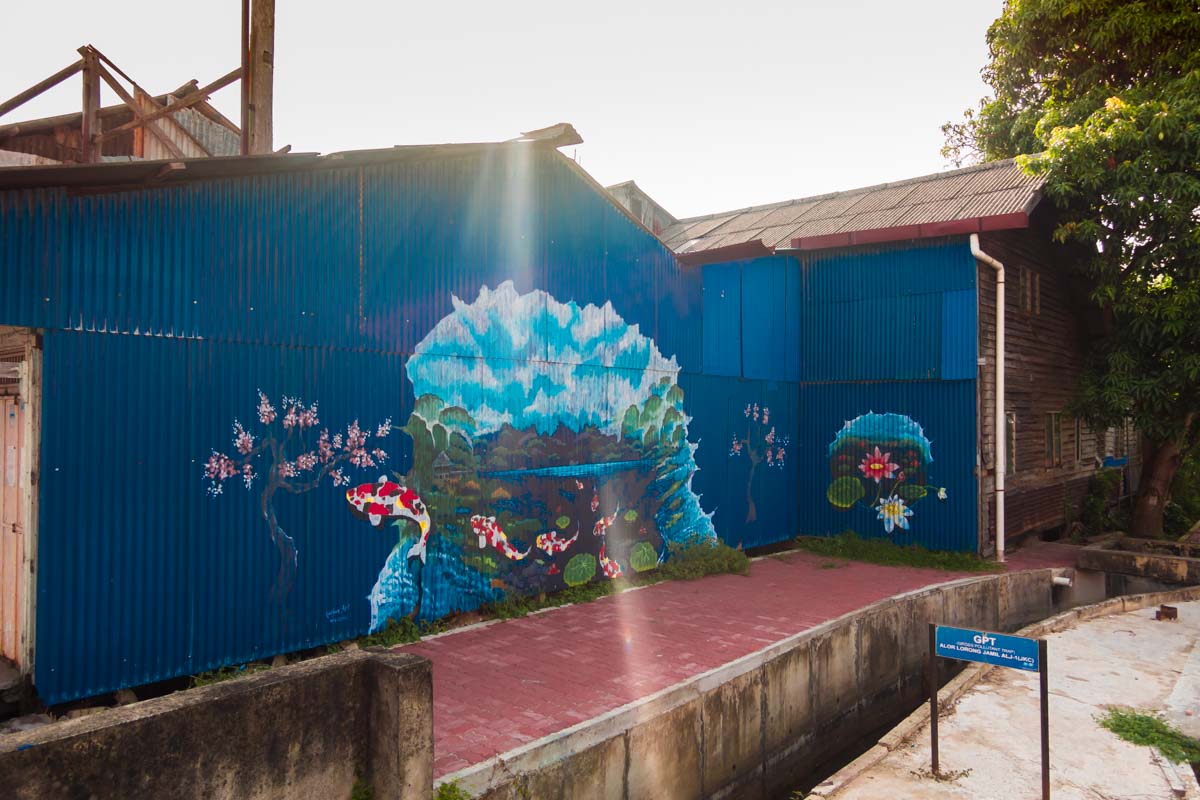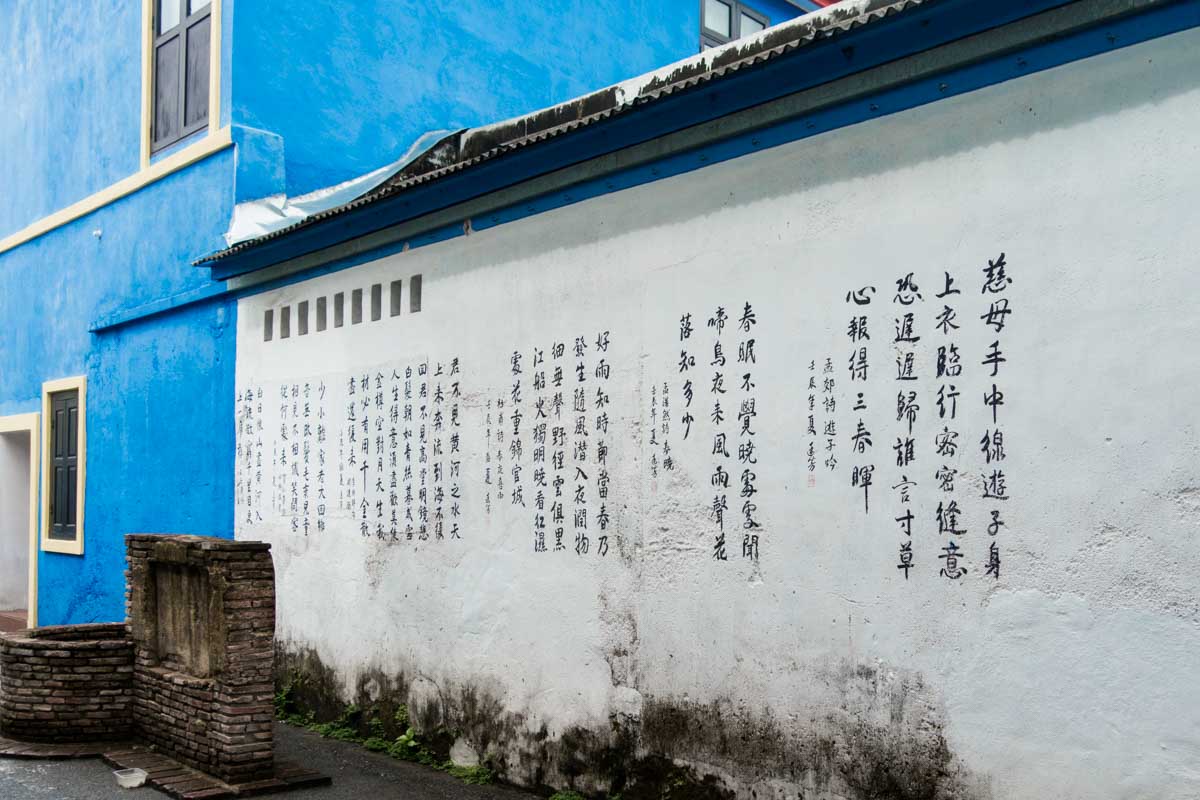 An eyeshot away from the mouth of Terengganu river and the trading port, the Chinatown today was where the earliest Chinese settlements congregate. But gone are the days of dilapidated shophouses, foul streets filled with dangerous alleys. The Chinatown today is far from that.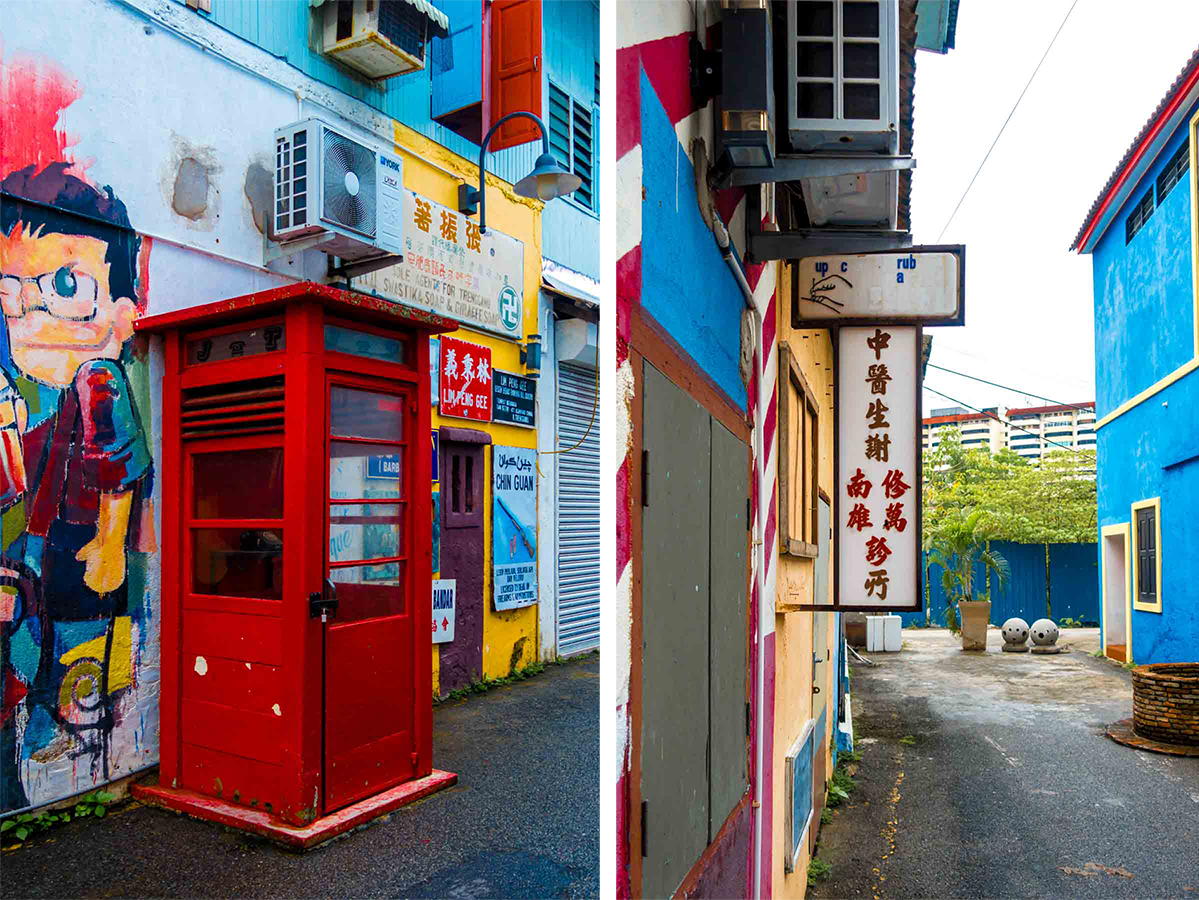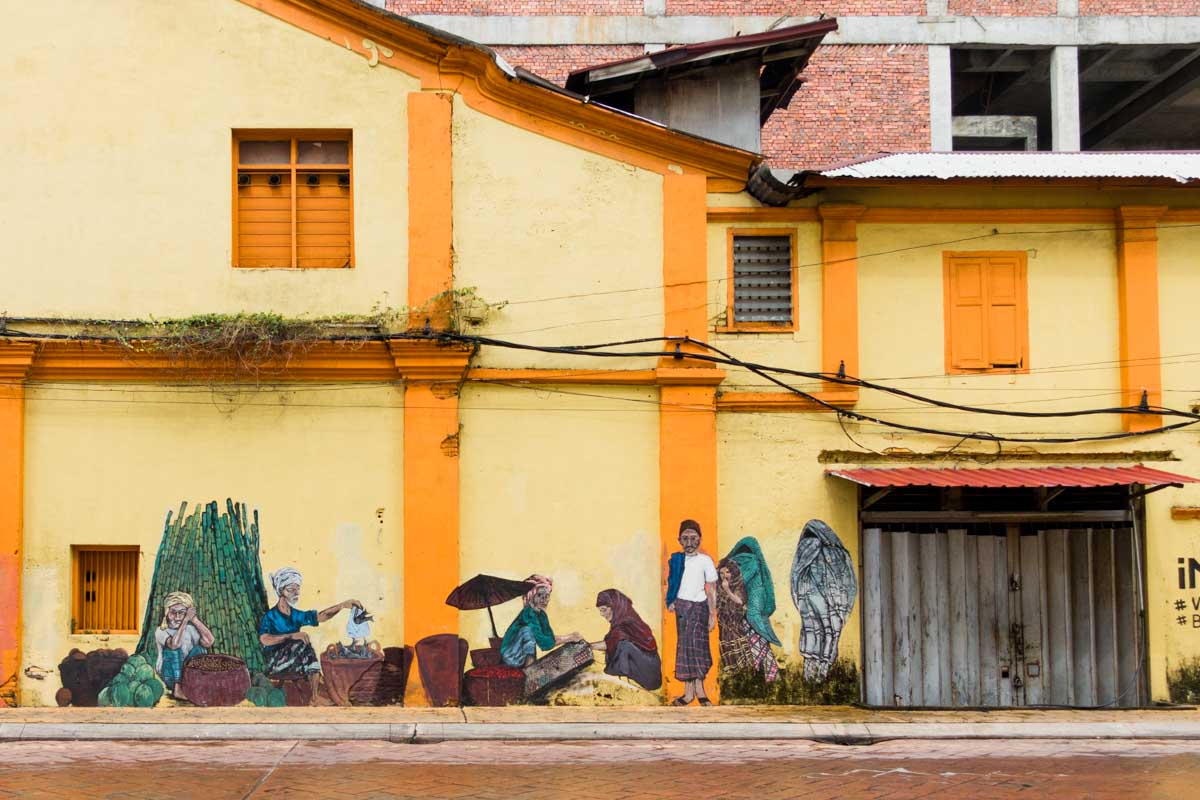 Although minuscule in size, the street now exudes a vibe of youthful exuberance, quite evident from the riot of colours stemming from gorgeous murals, repainted shophouses, and cool art installations that reside in the inconspicuous alleys.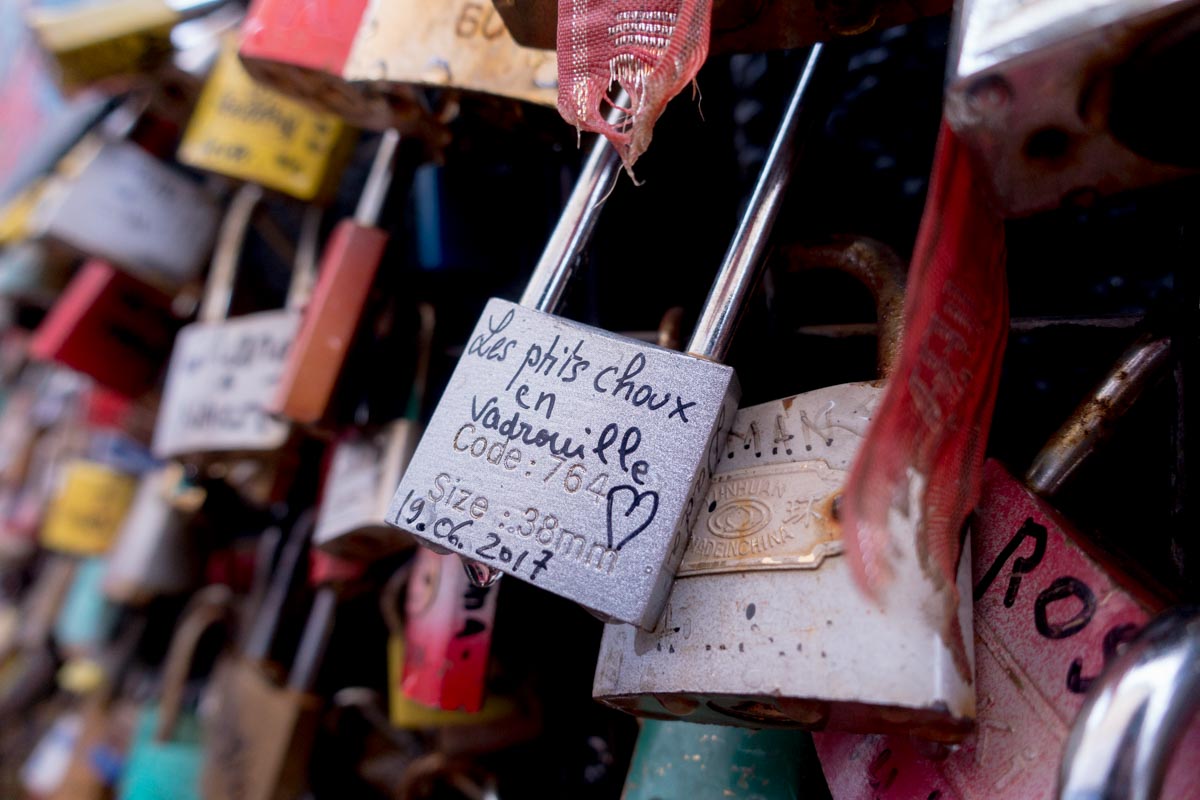 One of which is the Lover's Lane where lovers can write their names onto padlocks and having them fixed onto the walls as a remembrance.
Walking down these alleys, one cannot help but to look up (and it pays to do so). At the Payang Memory Lane, a cluster of colourful umbrellas hangs above, symbolising the grand notion of unity in diversity. While the traditional wau bulan kites, symbolic to Malaysia's east coast, hover overhead at the Malay-themed Haji Awang Besar Lane.
Address: Jalan Bandar, Kuala Terengganu 20100, Malaysia
*Pro-tip: Avoid heading to Chinatown in the evening  as most of the shops would have already closed.
8) The Wide Assortment Of Keropok Lekor You Get To Haggle At The Pasar Payang Central Market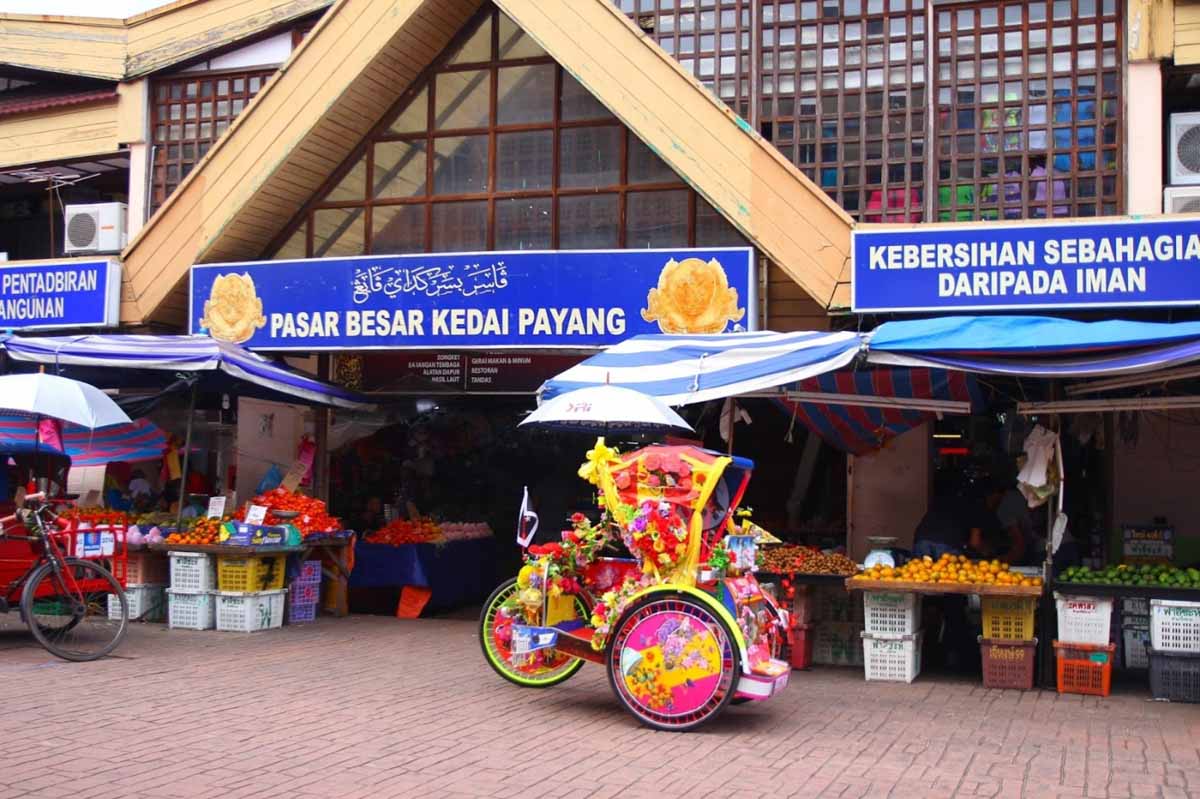 Located just a stone's throw away from Terengganu's Chinatown, the Pasar Payang Central Market is a popular tourist spot offering a variety of handicrafts, such as batik or silk, brasswares, fresh produce, and more importantly, Keropok.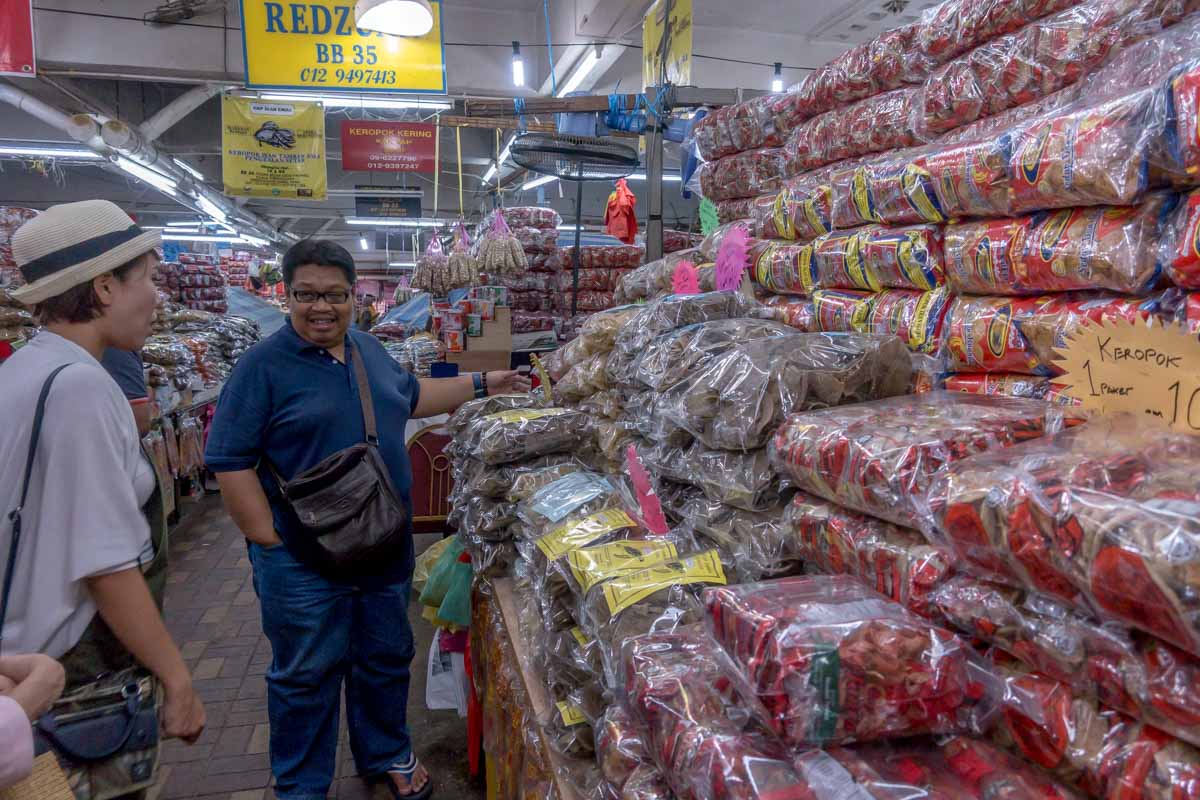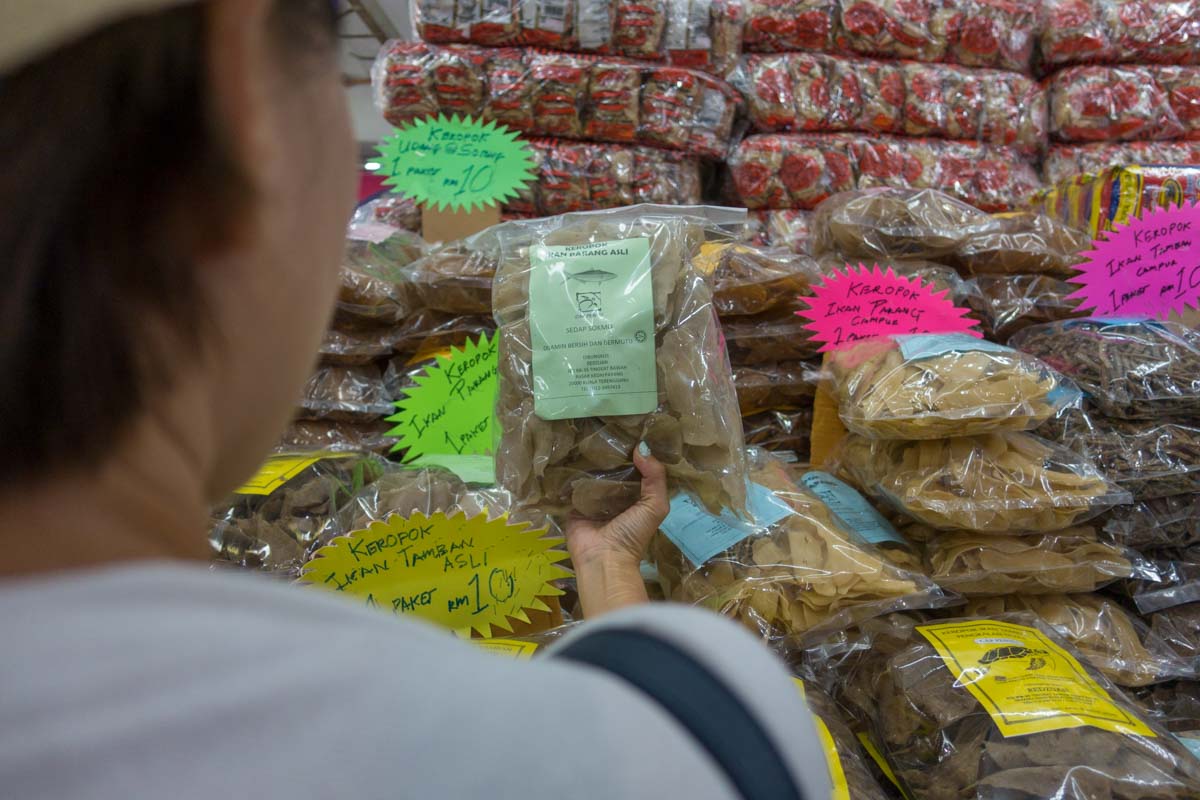 You will be spoilt for choices with the extensive array of Keropok Lekor readily available (and at affordable prices too) at each vendor in the central market. These traditional Malay fish fritter snack has its origin right in Terengganu and is made from fish paste, sago flour and seasonings. You are required to deep-fry them before pairing it with spicy Terengganu sauce.
Cost: Starting from RM 10 (approx. SGD 3.30)
Address: Jalan Bandar, Terengganu, 20100 Kuala Terengganu, Malaysia
Opening Hours: 6am-5pm
*Pro-tip: Catch the central market at its liveliest in the morning from 6am to 9am. Learning how to haggle in Malay will undoubtedly make bargaining more fruitful as well.
9) Try Nasi Dagang, A Rice Speciality Of Terengganu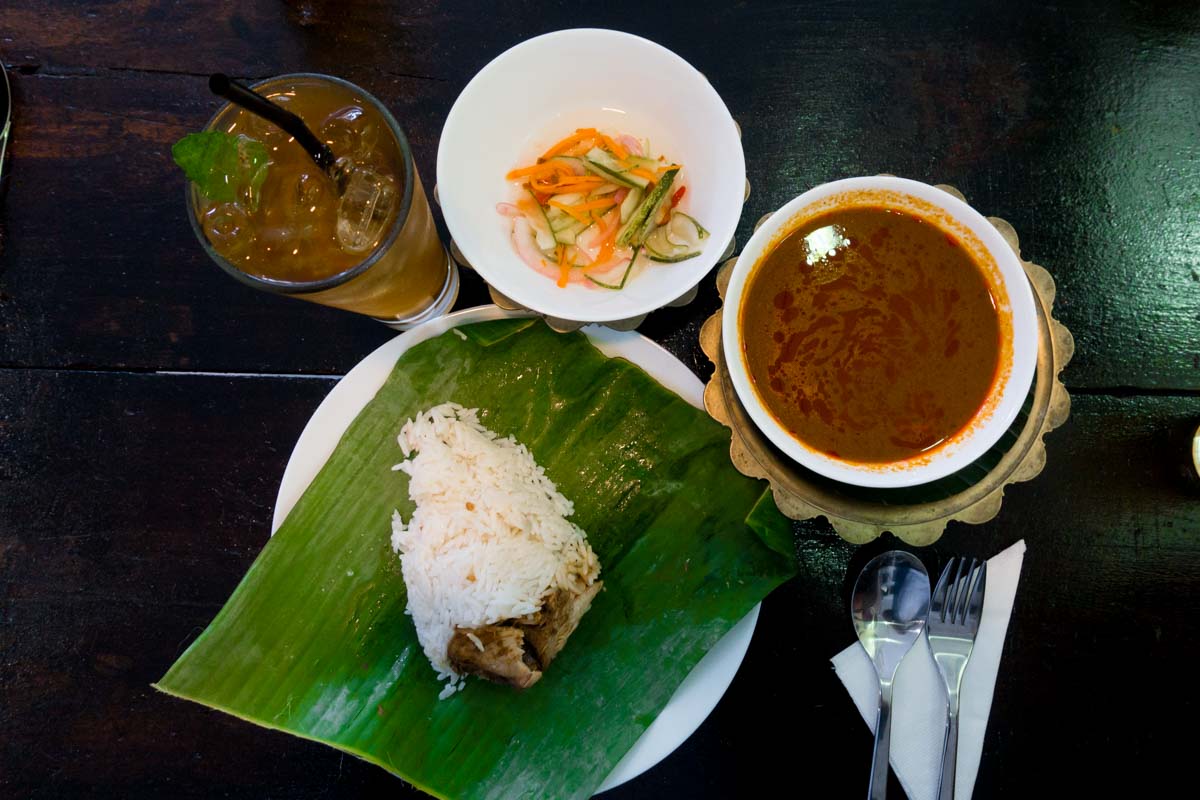 Nasi Dagang, or Trader's Rice, is a common breakfast dish comprising white rice steamed with glutinous rice, with the subsequent addition of coconut milk (for that added aromatic lemak kick and flavour), fried shallots, ginger and other spices before being wrapped in banana leaf.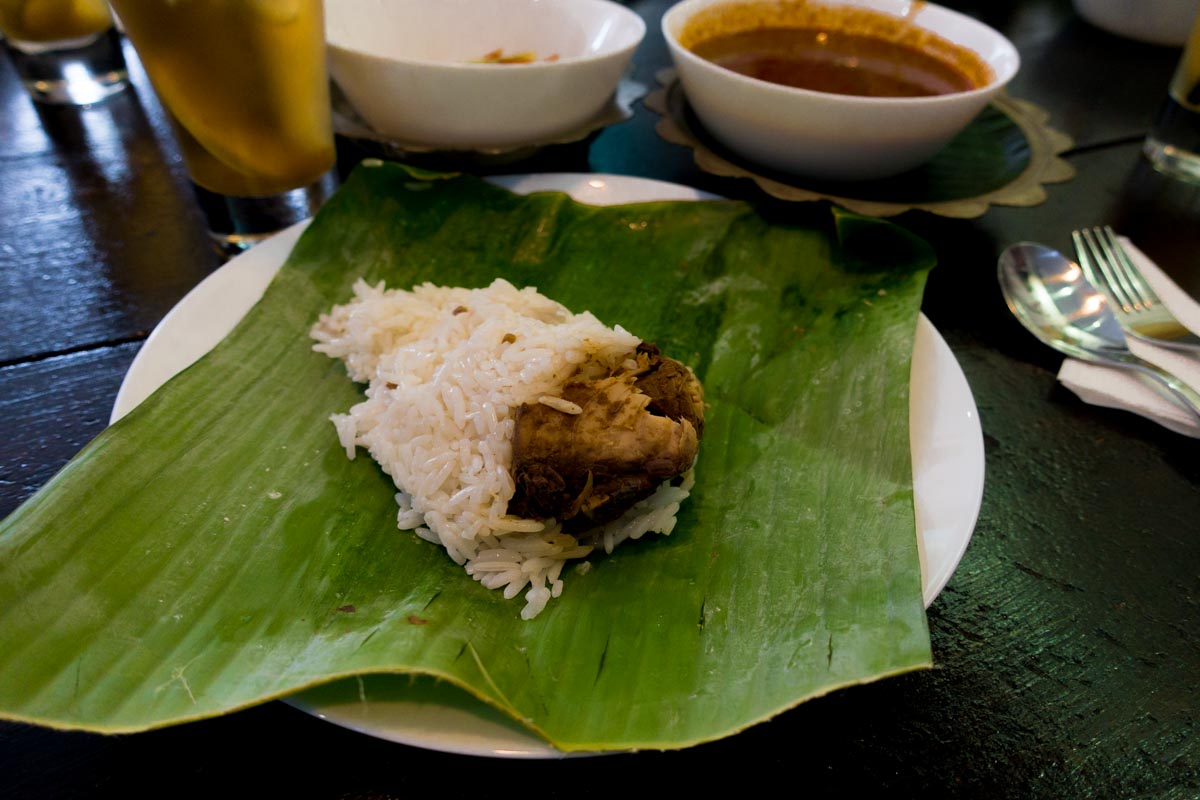 It is then paired with the specially prepared gulai ikan tongkol (tuna fish curry) and served with pickled cucumbers as a side. Like the Nasi Lemak in Singapore, the popular rice dish can be found in most eateries in Terengganu and Kelantan. One of the famous ones includes Mak Ngah Nasi Dagang.
Cost: From RM 3 (approx. SGD 1)
10) The Historical And Gorgeous Terrapuri Heritage Village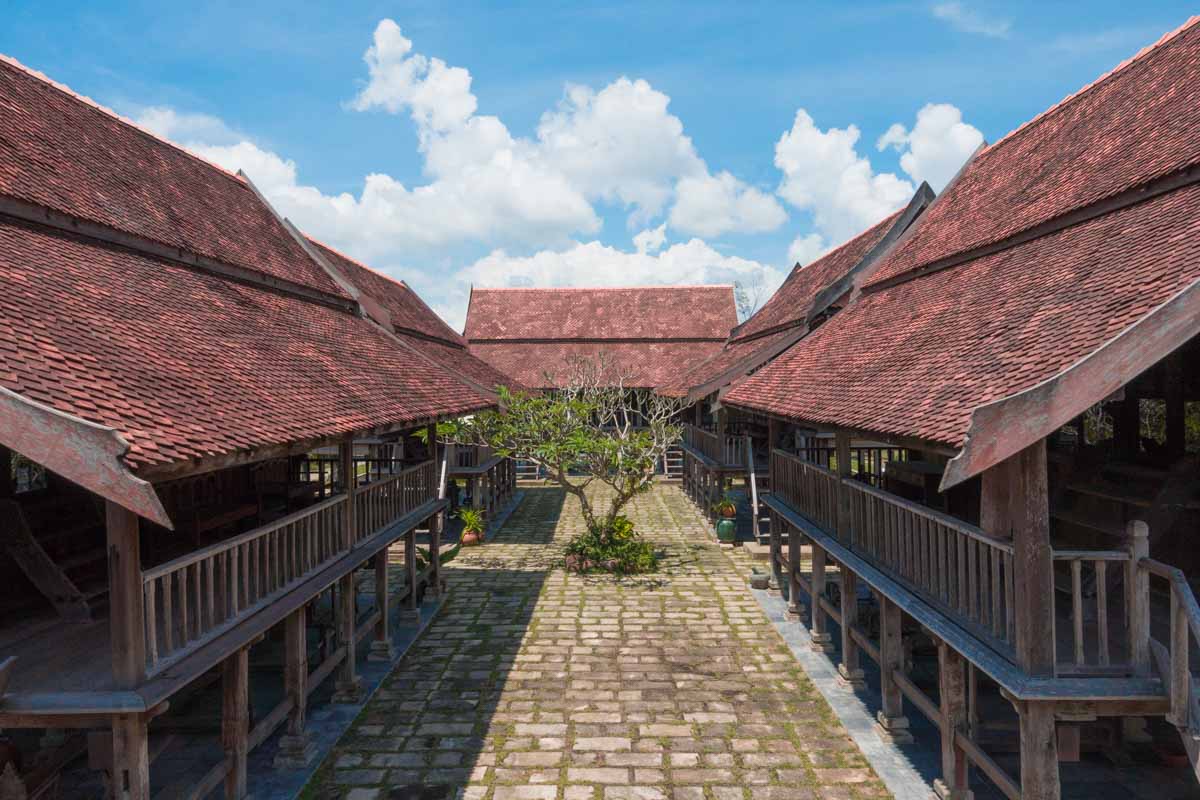 Drawing inspiration from the 17th century Terengganu Palace, the Terrapuri Heritage Village is a restoration and conservation project-cum-villa, boasting 29 restored antique Malay houses that span between 100 to 250 years old.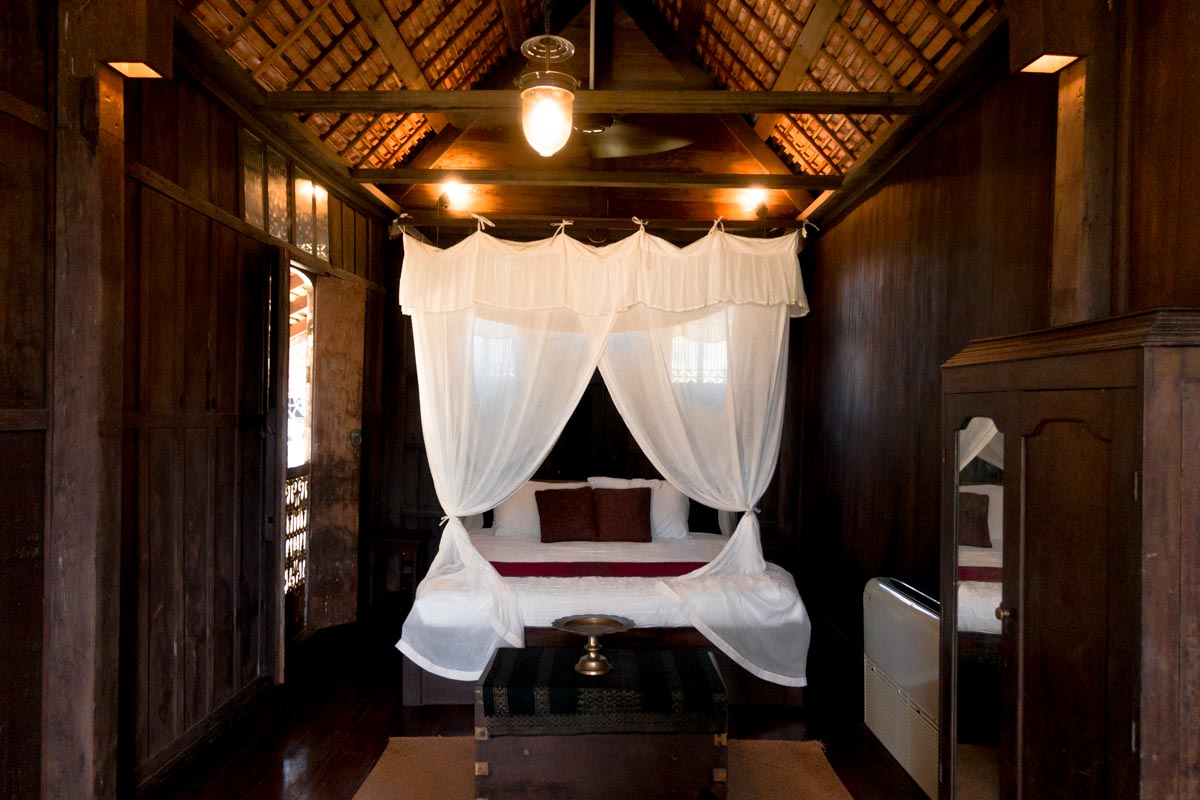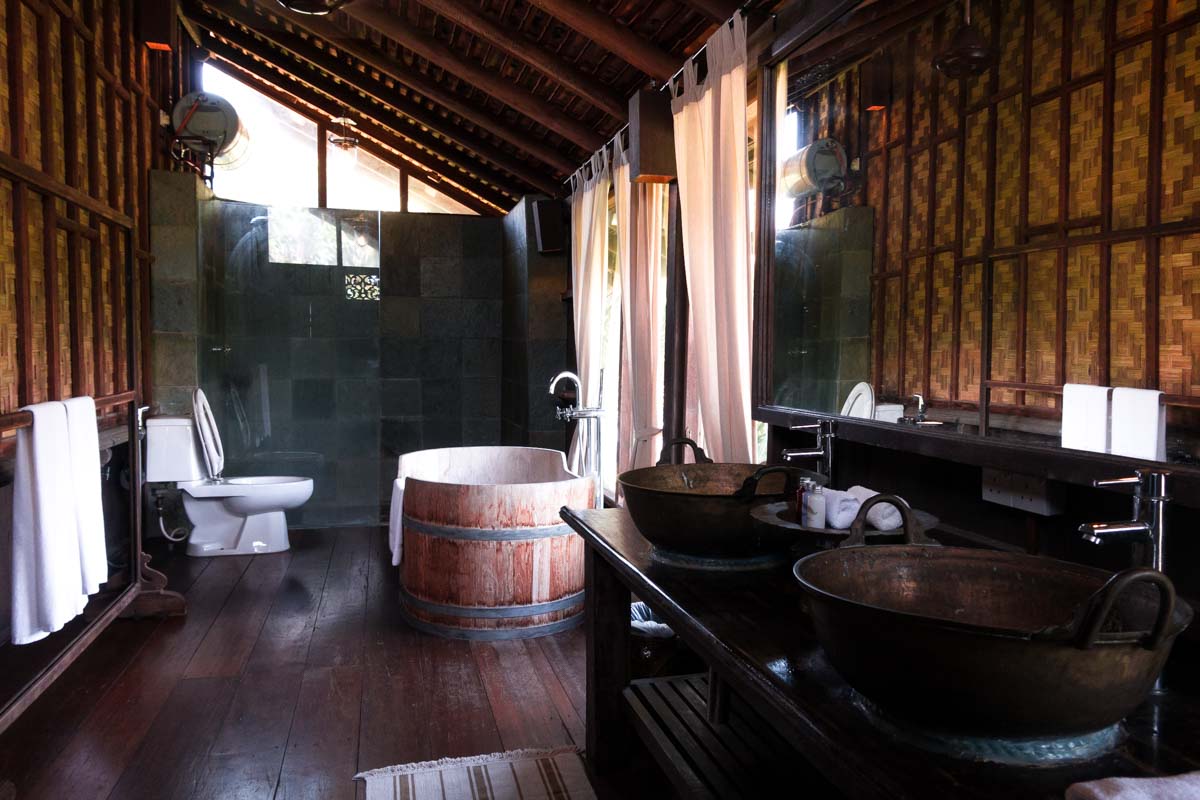 Each of these ancient houses has been meticulously refurbished to emulate the village into its former glory, even details pertaining to Malay Feng-shui were not forgotten as well. Besides the enriching Malay architecture, the luxurious villas come with indoor air-conditioning, rain showerhead, wooden bathtubs and more.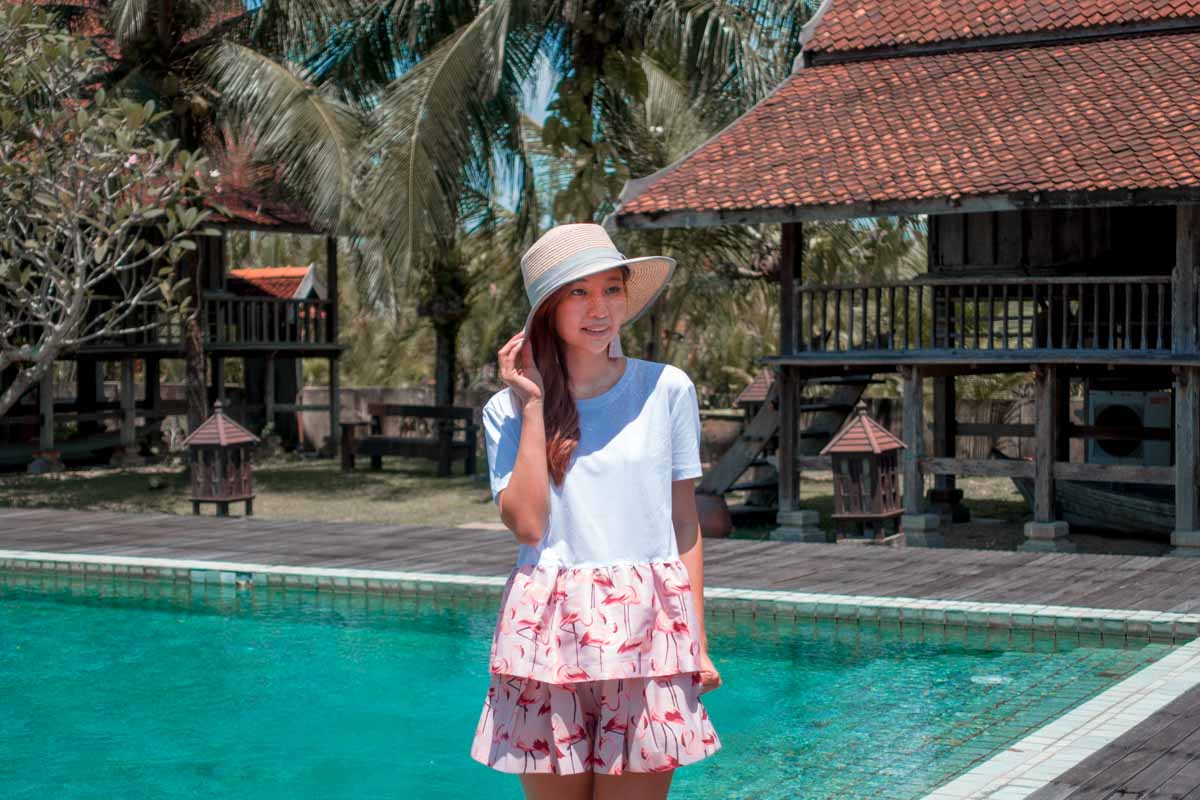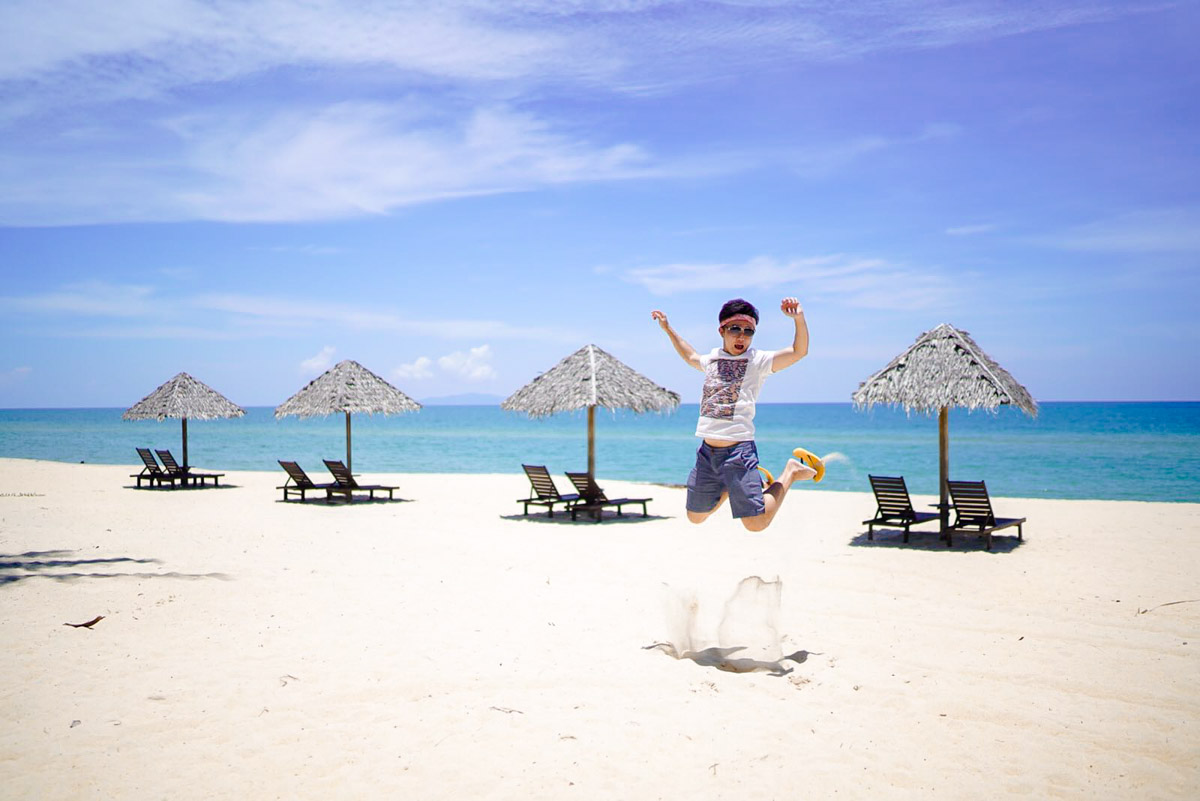 An outdoor pool sits at the back of the villa, where you can head in for a quick dip. Right at the entrance of the villa, a scenic beachfront facing the South China Sea awaits.
Cost: Starting from RM 529 per night (approx. SGD 170 for a one night stay in the Superior Villa)
Address: Kg.Mangkuk, 22120 Setiu, Terengganu, Malaysia
Getting from Singapore to Terengganu
Singaporeans are no stranger when it comes to traversing to Johor Bahru. Among the multiple ways to do so, I find the bus routes there to be convenient and more affordable.
1) From Kranji MRT station
Hop on the "170x" SBS bus or the "CW1" Causeway Link Bus.
2) From Queenstreet Bus Terminal
Hop on the "170","170A" SBS buses or the "CW2" Causeway Link Bus.
Air Asia now flies three flights a week from Senai International Airport in Johor Bahru to Sultan Mahmud Airport in Terengganu. The duration of each flight is roughly an hour. It is best to book early to get lower fares.
---
This post is brought to you by AirAsia and Malaysia Tourism Board.