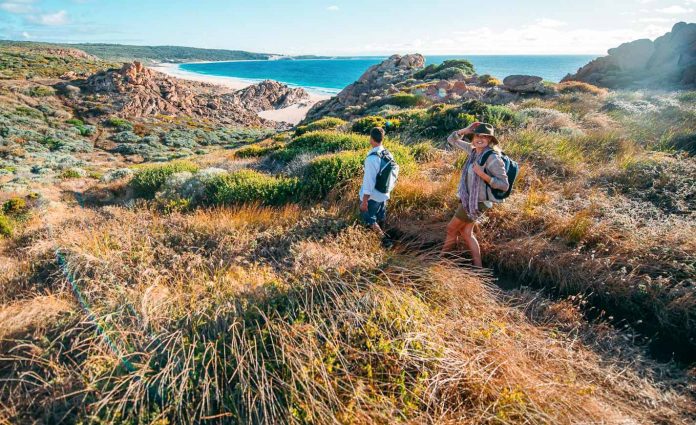 ICYMI: Australia has reopened its borders to vaccinated Singaporeans since 21 November 2021!
Update as of 24 Jan 2022: Vaccinated Singaporean citizens are now able to travel to seven Australian states and territories – read on to discover some of the unique experiences they have in store, and refer to this website for the latest requirements for international travellers.
Note: Western Australia is not yet open for quarantine-free travel. More details here
Australia is possibly one of the best places to cure a whole year of travel blues. With our wanderlust at an all-time high, here's why we miss Australia and can't wait to visit…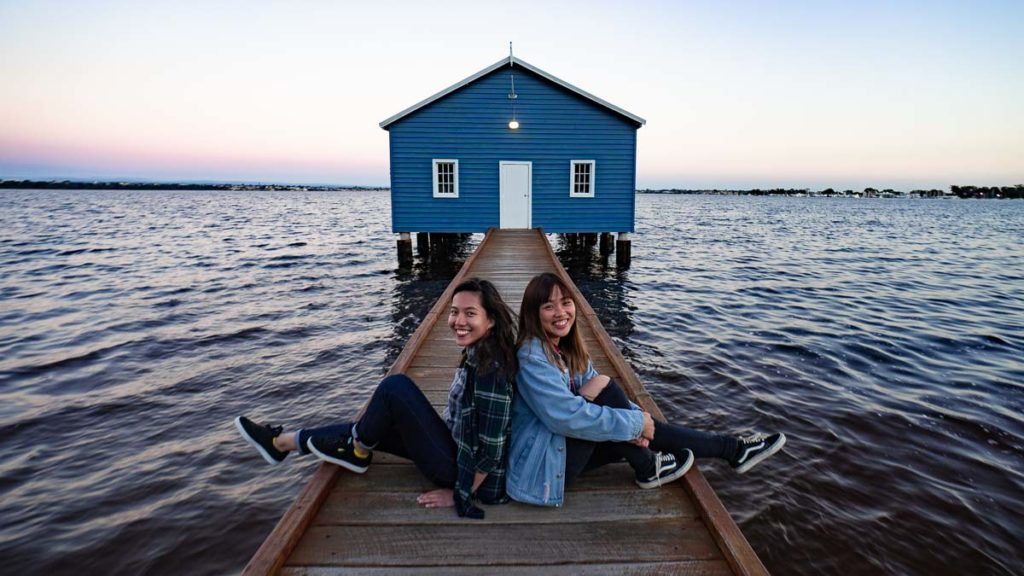 1) The scenery keeps our jaws-dropped
Australia is undoubtedly gorgeous, but look beyond its national parks and beaches! You'll find a variety of dramatic landscapes — all of which are perfectly Instagram-worthy.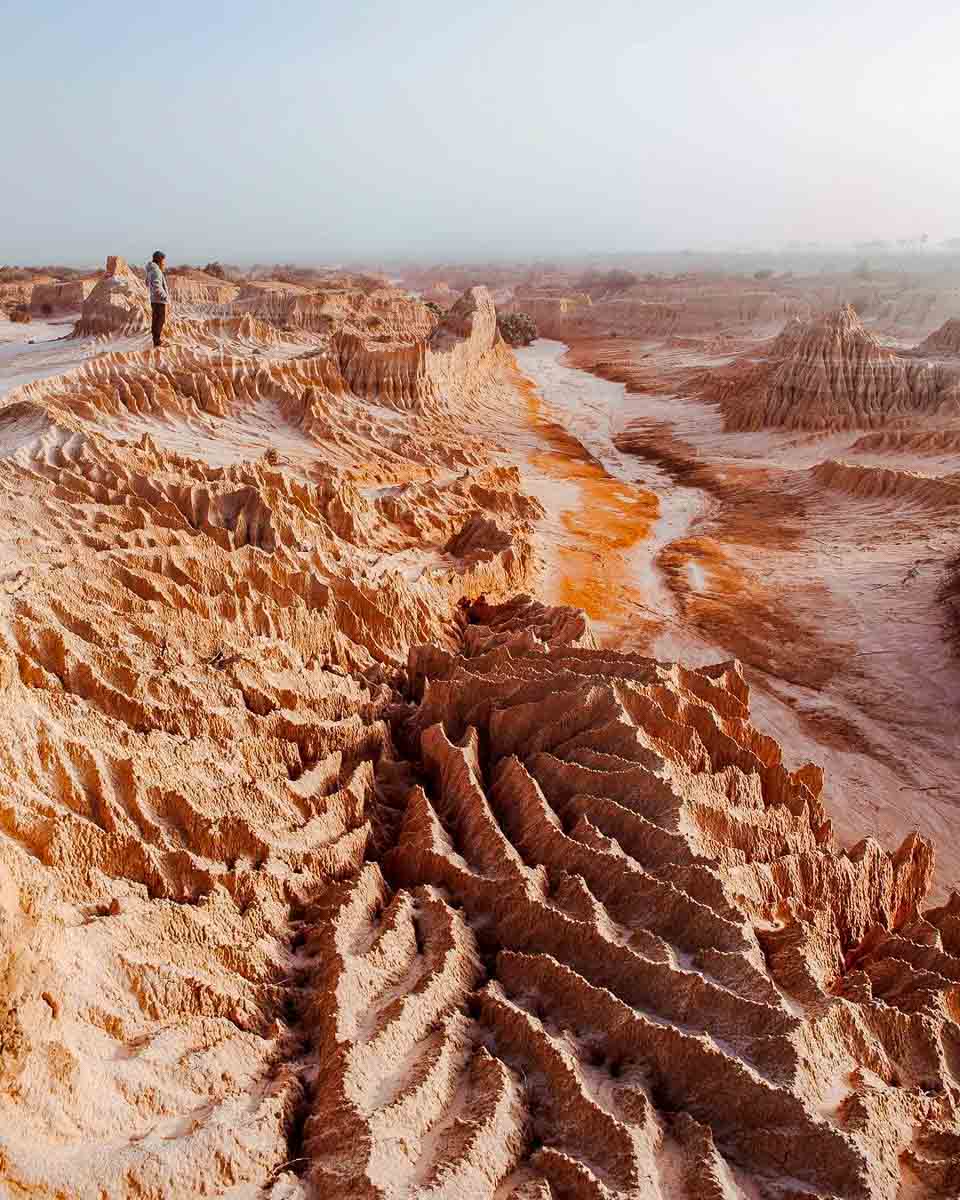 Photo credit: @blueythevan via Instagram
Mungo National Park in New South Wales is probably the closest thing you'd get to an alien landscape. It's well-known for its fascinating lunettes — dunes made of thick layers of sand and clay. You'll see tons of them at the Walls of China, located in the dried-up Lake Mungo.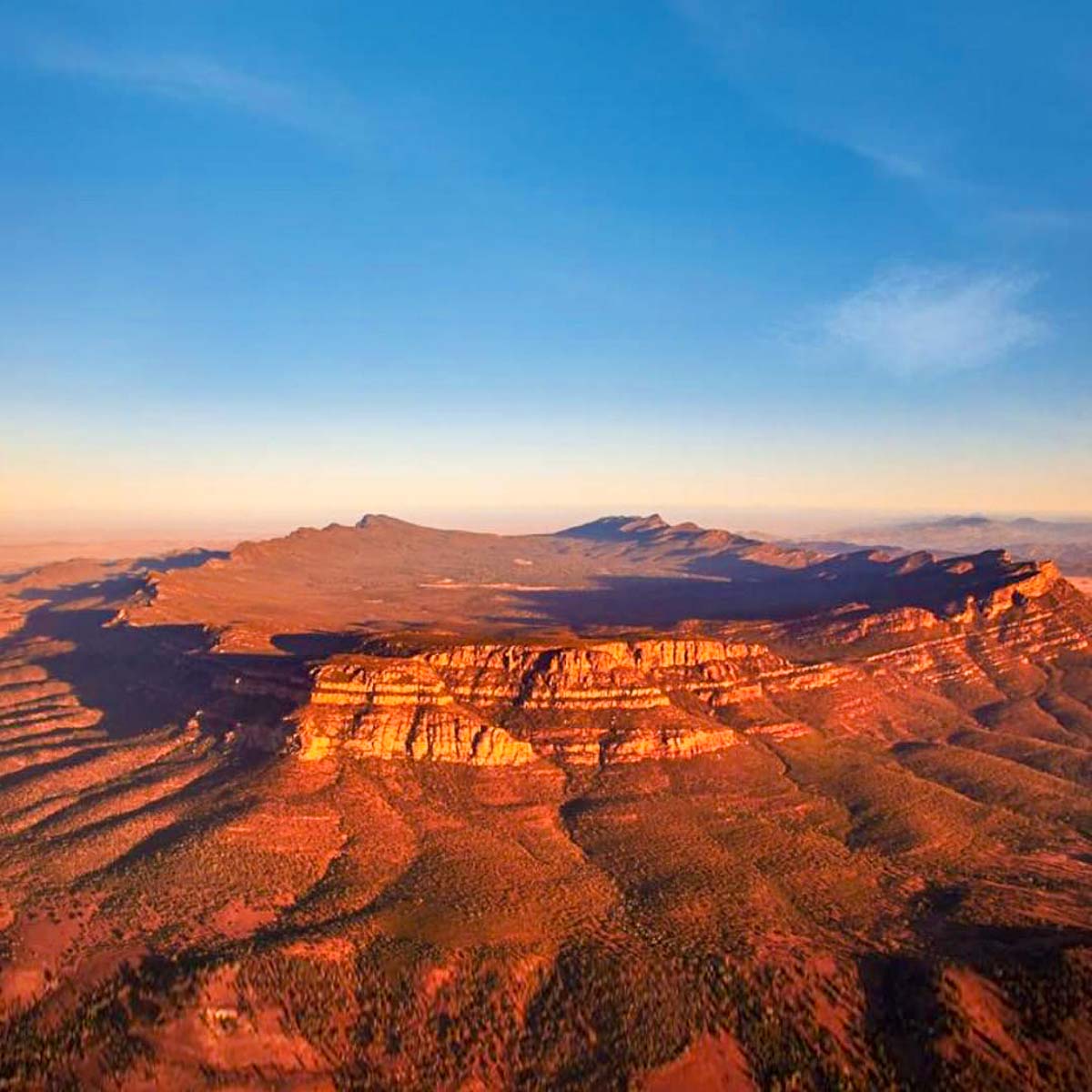 Photo credit: @alan.timms1 via Instagram
If you think Uluru was impressive, wait till you see Wilpena Pound! The massive mountain range rests within Flinders Ranges National Park in South Australia, and is best seen from the sky with a scenic flight.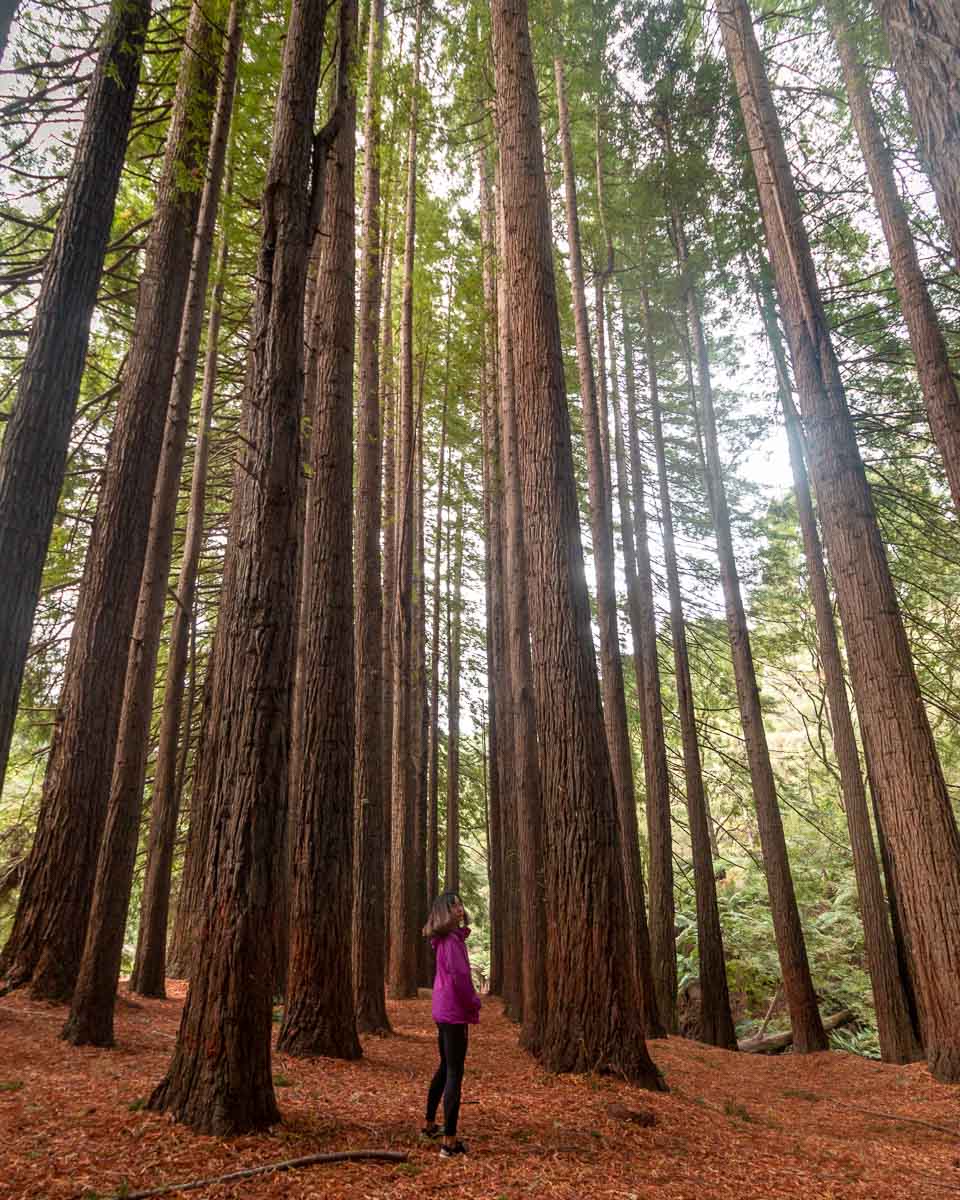 This Redwood Forest might just be Victoria's (best-kept) secret. It's hidden deep inside Great Otway National Park, and features rows of giant California redwoods. Standing over 55m tall, they'll make you realise how big and beautiful nature can be.
Alien landscapes, massive mountain ranges, and a forest that looks straight out of a storybook — need we elaborate more? Yes, we can — check out these 16 picture-perfect places every Australia itinerary needs!
2) The accommodation makes it so hard to leave
From a lush vineyard to a 'secret' island, the mind-blowing accommodation in Australia are enough reason to visit. If you're big on fancy places to stay, good luck choosing just one from this list!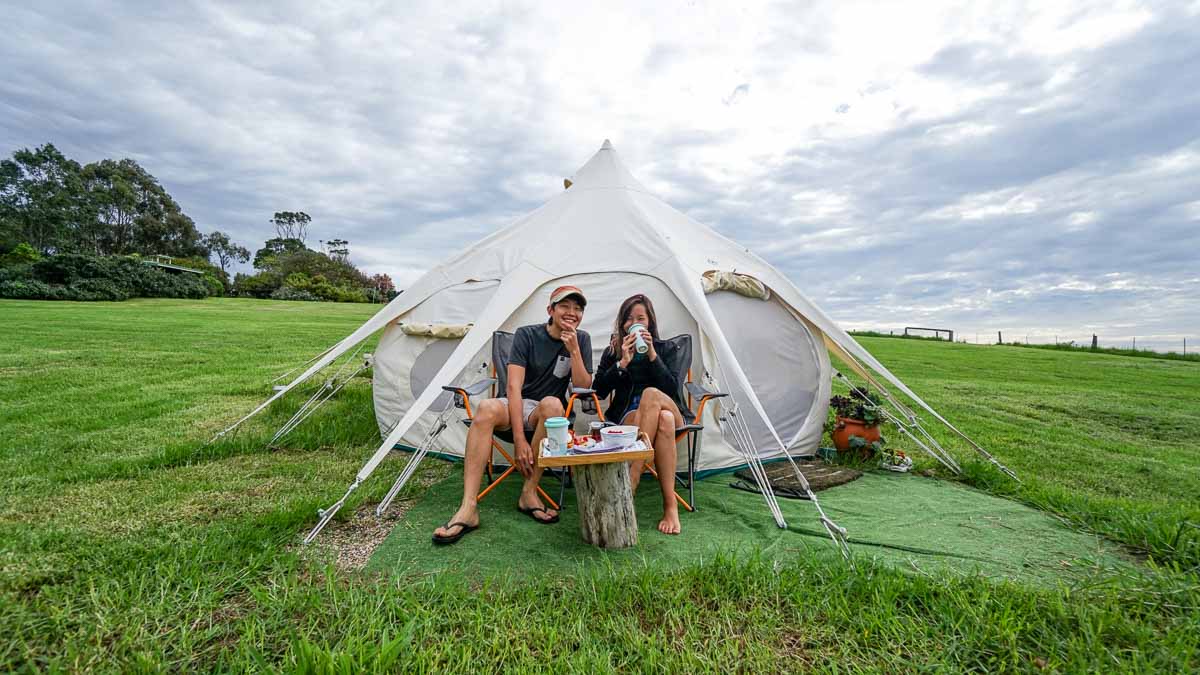 Tilba Lake Camp is one of our favourite glamping spots in Australia, and we can't recommend it enough! The spacious Lotus Belle tents are located on a farm along New South Wales's South Coast — perfect for city-escapers.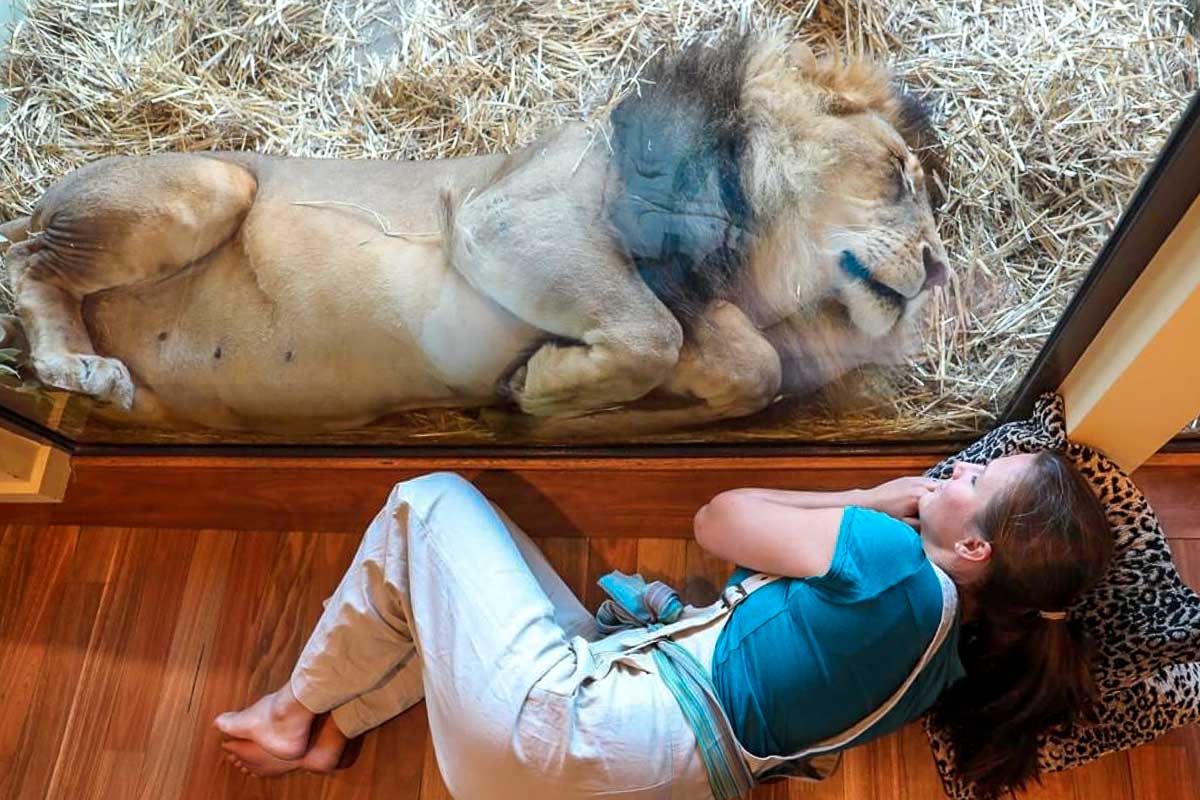 Time for a cat nap. Photo credit: @jamalalodge via Instagram
Get up close and personal with some of the world's most amazing animals at the Jamala Wildlife Lodge. It's Australia's first all-inclusive wildlife lodge in Canberra — where you'll be next-door neighbours with meerkats, lions, or a playful sun bear.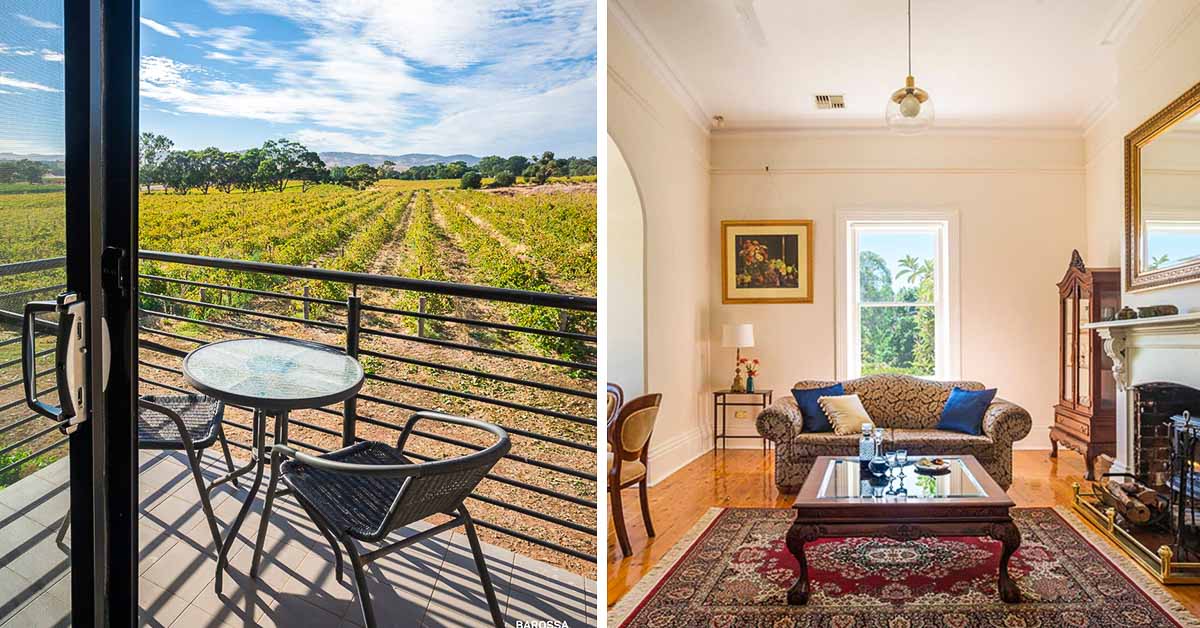 Photo credit: @barossashirazestate via Instagram
For your very own vineyard, add Barossa Shiraz Estate to your South Australia bucket list. The family-owned company offers six luxury cottages, each with panoramic views of dreamy vineyards. Unwind with a complimentary bottle of Barossa wine, or explore the nearby Barossa Valley for more tasty treats 🍷
Read more: Sydney South Coast Road Trip — 7 Day Itinerary From Sydney to Eden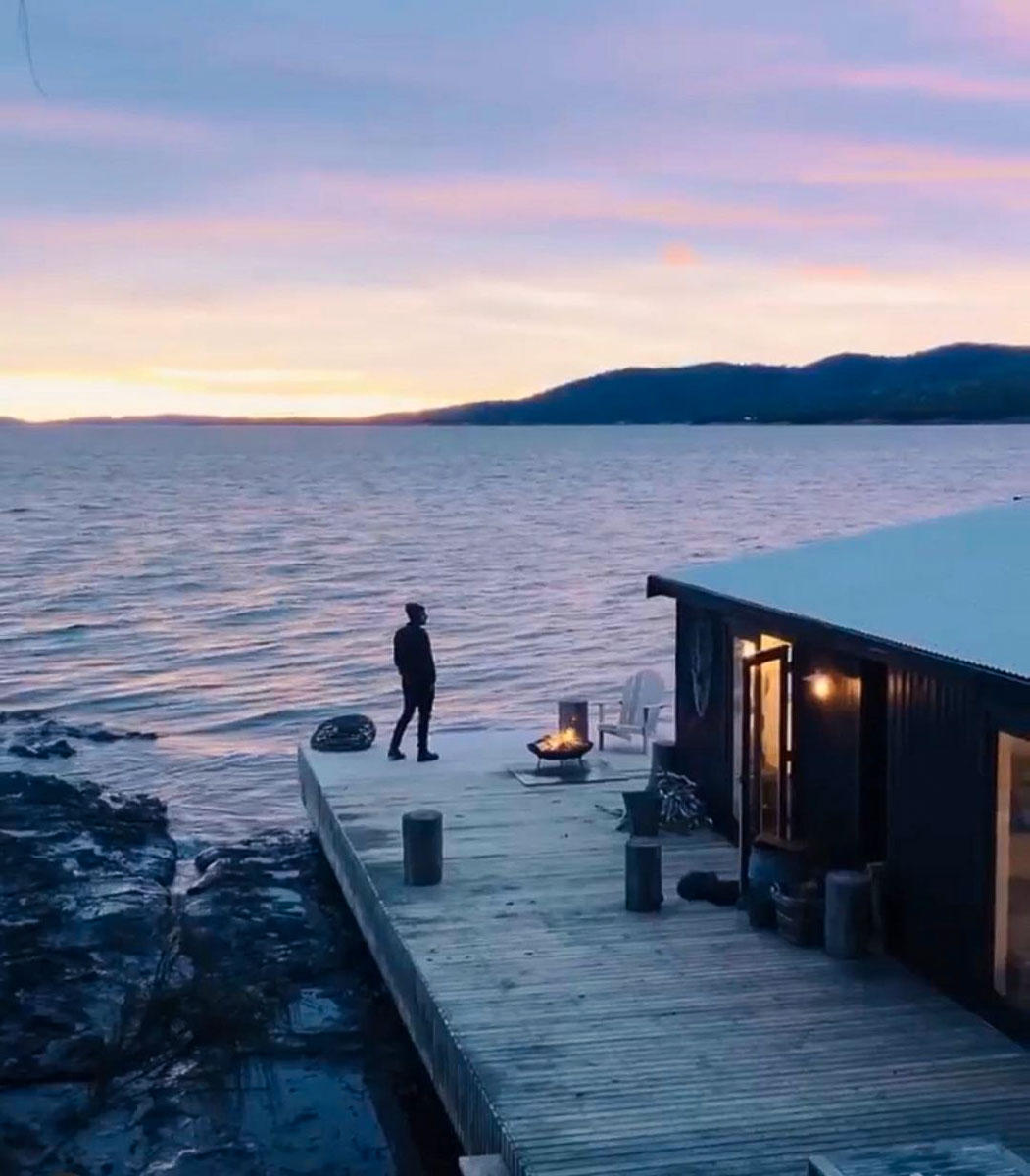 Photo credit: @satelliteisland via Instagram
For the ultimate off-grid experience, choose Satellite Island — just off the Western coast of Bruny Island in Tasmania. It's privately-owned, which means once you rent it, it's all yours. But don't expect WiFi or pubs. Instead, you'll get cosy accommodation (that sleeps 12), rugged nature, and surreal waterscapes.
If you're looking for more ways to minimise your impact on the environment, check out these sustainable stays in Australia!
3) You know your adrenaline will be spiked
Don't get me wrong — we love to visit Australia for its relaxed pace of life. But, we also love how it's got loads of adventurous activities to get your heart racing. (And make up for a lacklustre 2020.)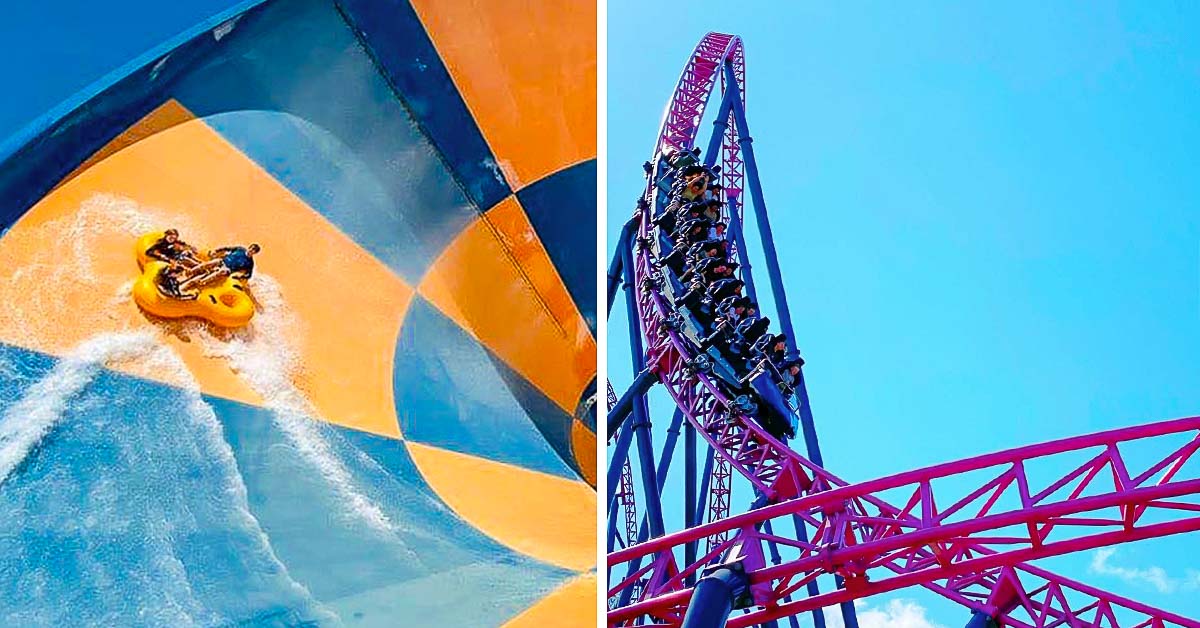 Photo credit: @goldcoast_themeparks and @movieworldaus via Instagram
The Gold Coast is Australia's 'theme park capital'. There are four parks to choose from — so plan your time wisely, or conquer them all. Scream your lungs out on thrilling water rides at Wet'N'Wild, or the DC Rivals HyperCoaster at Warner Bros. Movie World.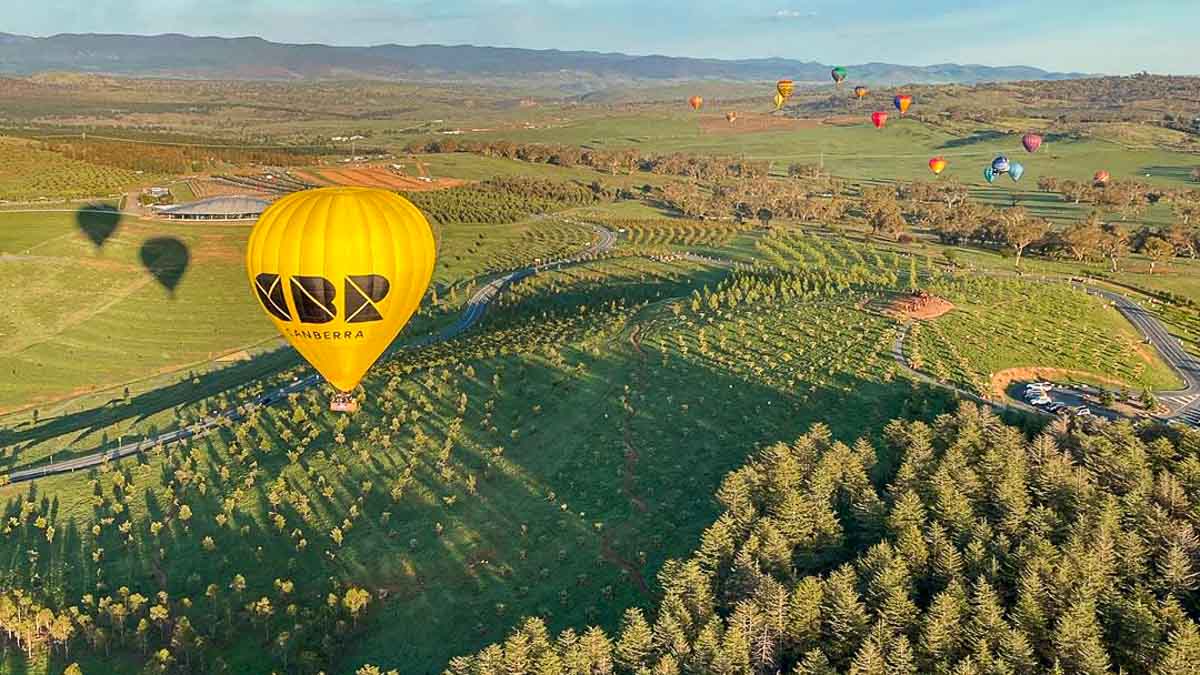 Photo credit: @balloonaloftcanberra via Instagram
Make your way to Canberra, where adventures are everywhere — even above your head! Take part in the Canberra Balloon Spectacular, a whimsical hot air balloon festival, and soar over the city at sunrise.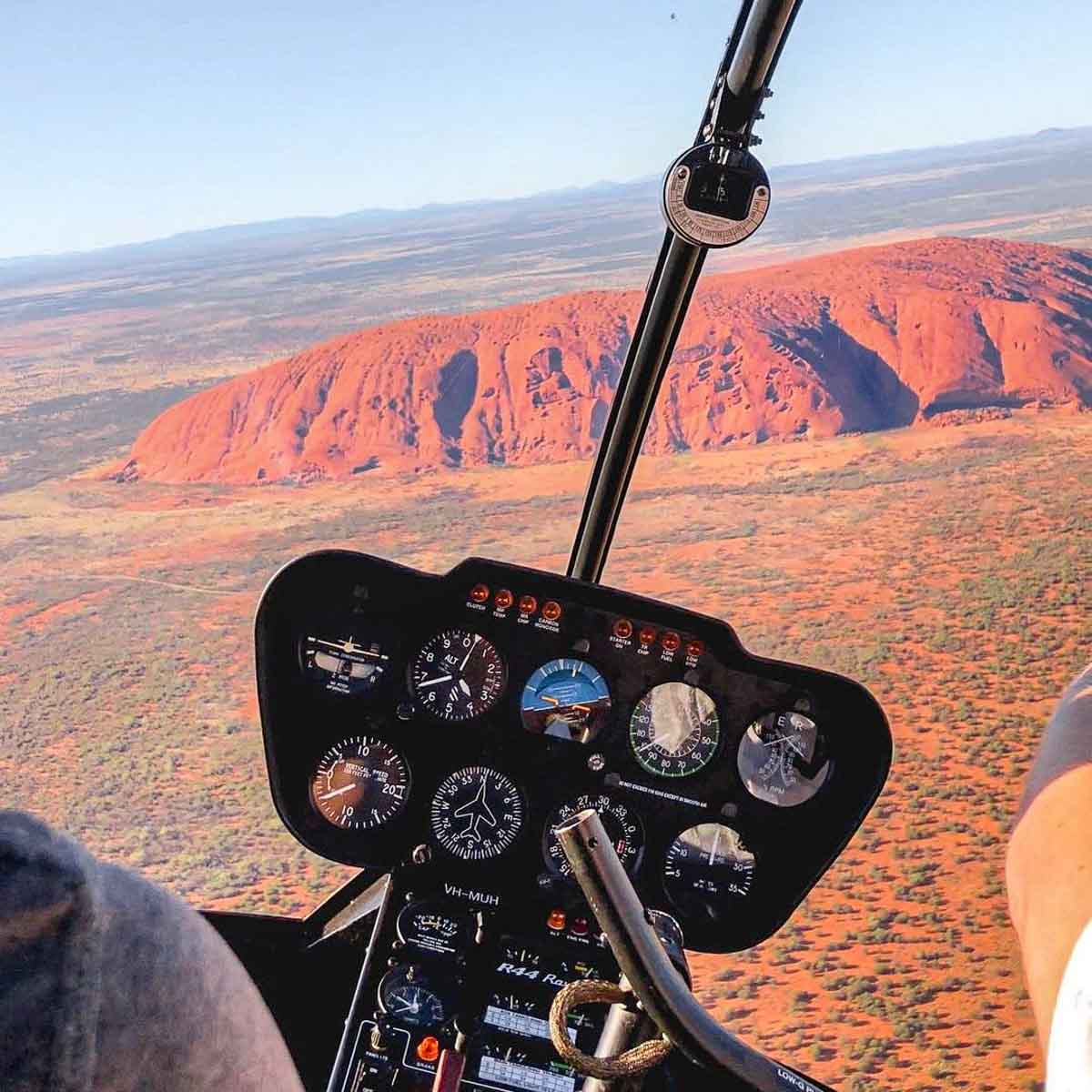 Photo credit: @michaelgoesplaces va Instagram
Up in the Northern Territory, Uluru is Australia's most iconic landmark. But rather than check it out from the ground, try a different perspective. Opt for a scenic helicopter ride that'll fly you over the breathtaking behemoth.
4) It's THE perfect Road Trip Country
Whether you're a clueless beginner or seasoned traveller, Australia is the perfect road trip country. So jio your friends or fam, and start planning your next joy ride. You can even make your journey more exciting by staying in a luxurious campervan!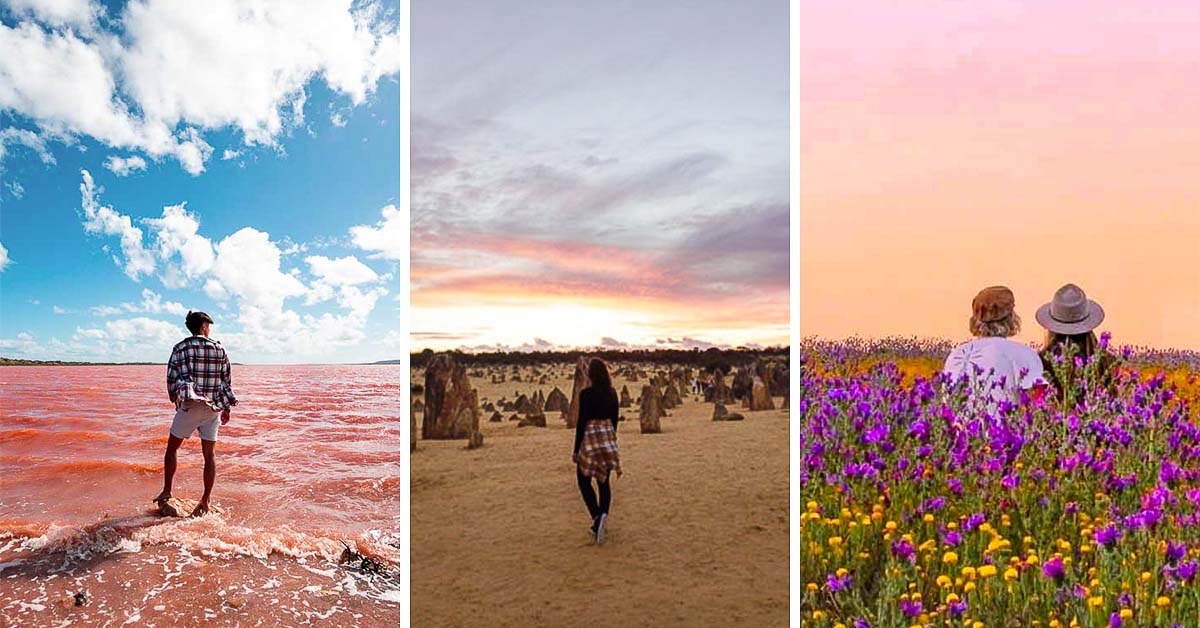 Photo credit: @roadtrippersaus via Instagram (right image)
The Indian Ocean Drive in Western Australia is probably one of the most colourful journeys you'll have. Along the way, drop by a pink lake, beige rock formations, and wildflower fields (between Jul–Oct).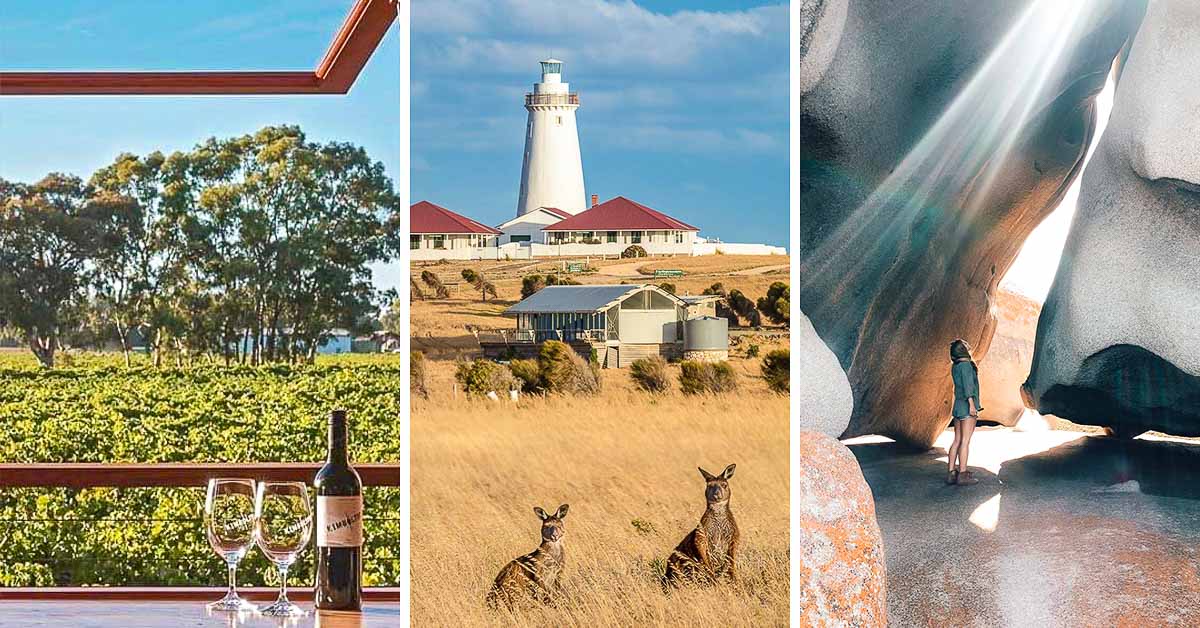 Photo credit: @officialfleurieupeninsula, @quentinchester and @thewanderingsmile via Instagram
If you're big on scenery, go on the Southern Ocean Drive — a spectacular, lesser-known road trip in South Australia. The route features world-class wineries in Fleurieu Peninsula, and stunning wildlife in Kangaroo Island.
Although some parts of the island were affected by bushfires, it's steadily recovering — and your visit can support the local economy! Hike up to the Remarkable Rocks at Flinders Chase National Park. The granite boulders make a fantastic backdrop for adventurous photos. Afterwards, see the new life that's growing in the bush.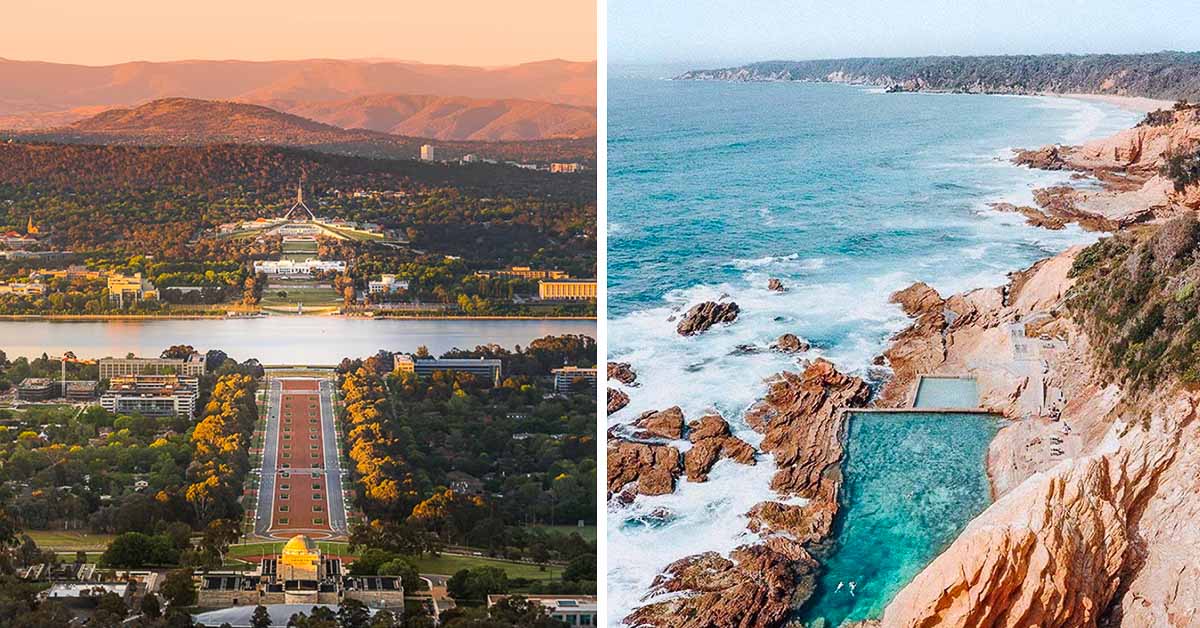 Photo credit: @visitcanberra and @emptyesky via Instagram
A road trip around Canberra and the South Coast is great for serial chill-seekers. Check out Canberra's coffee and arts scene, before driving to the nearby countryside and coast for peace and quiet. We highly recommend making a pitstop at Bermagui Blue Pool. It offers dazzling ocean views and the chance to spot migrating whales!
We've written a couple of road trip itineraries around Australia. But here are 10 more itineraries to add to your bucket list — it's the ultimate Australia road trippin' guide!
5) Even for non-drivers — and slow travellers
On the flip side, ditch the car. If you prefer other great ways to explore Australia, travel via rail or foot instead! The journey may be longer, but the experience will be richer.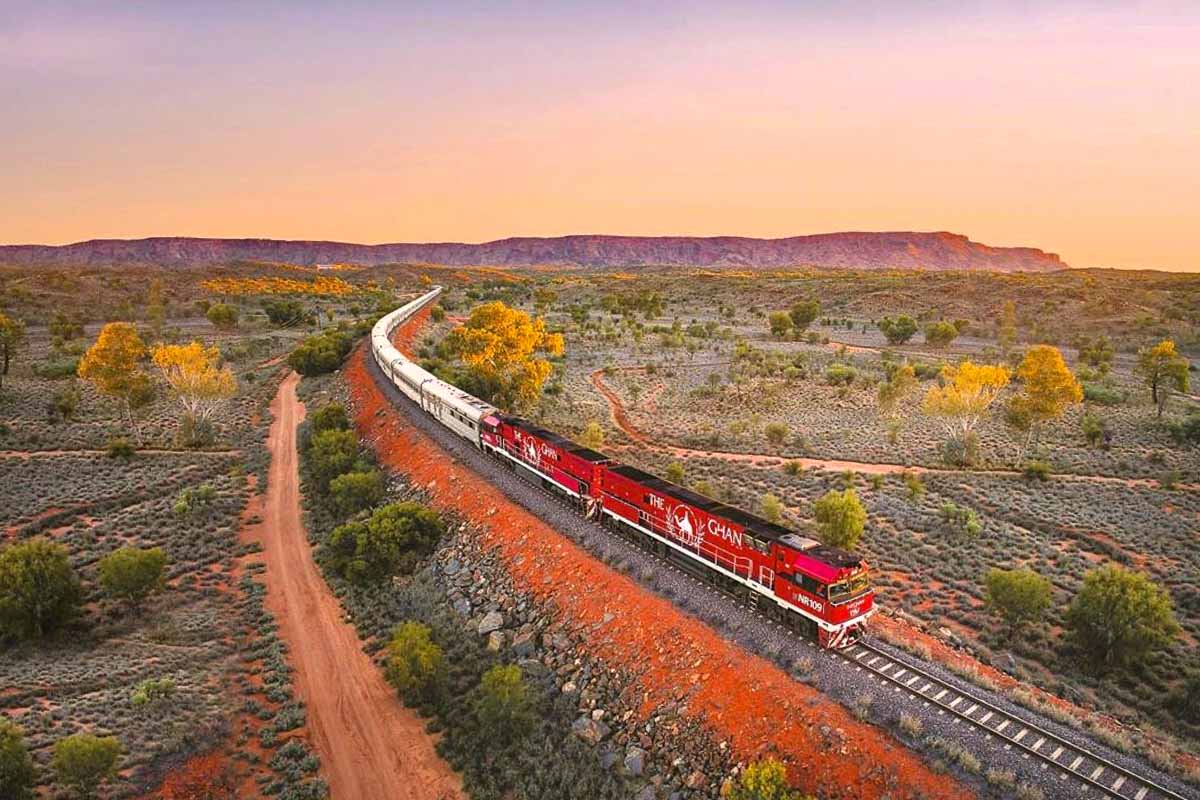 Photo credit: @_adelady via Instagram
Visit the Outback in style on The Ghan. On a three-day journey, the heritage train offers a unique sightseeing experience, inclusive of all meals and beverages. It'll travel from Darwin to Alice Springs — a remote town with lots of Aboriginal history.
The ride ends in Adelaide. There, you can visit the Adelaide Central Market, or taste great wines in regional South Australia.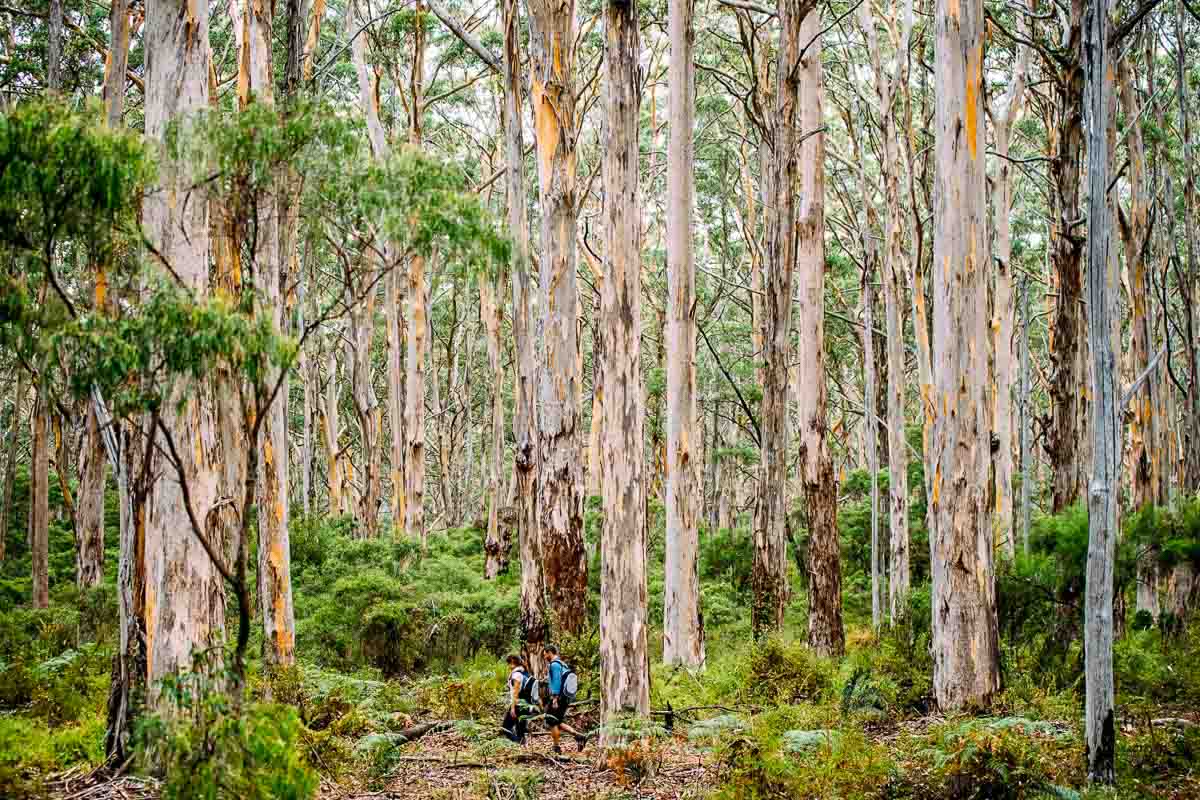 Photo credit: Walk Into Luxury
Otherwise, put your legs to work with the Margaret River Cape to Cape Walk. The guided, four-day walking tour explores the best of the Western Australian region. It comes with luxury accommodation, winery visits, and a special dinner prepped by a private chef.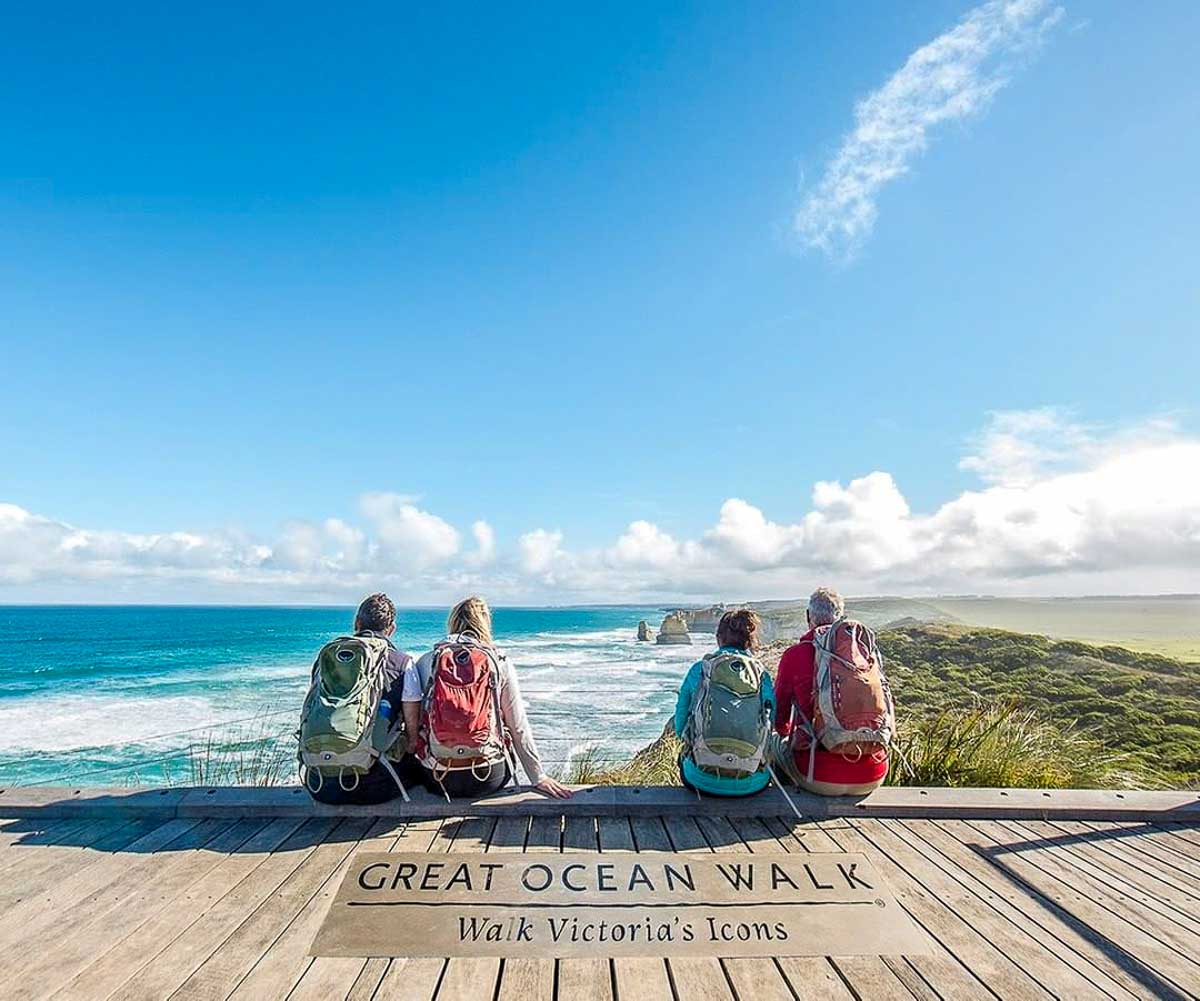 Photo credit: @twelveapostleslodgewalk via Instagram
If you've done the Great Ocean Road Drive, take on the Great Ocean Walk! The full ~100km route meanders around the Australian coastline, and takes eight days to finish.
For a more manageable journey, join a guided tour. Over three or four days, you'll pass remote beaches and clifftops along the way to the 12 Apostles. But the major highlight is at the end — you'll get a cool helicopter ride over the famous landmark!
6) The artisan coffees, seafood and food-adventures that excite every foodie
Amazing food is abundant in Australia. They've got (almost) everything we Singaporeans love: Quaint cafes, Tim Tams, artisan coffees, and seafood. They've also got tours and hands-on workshops that let you 'play' with your food too.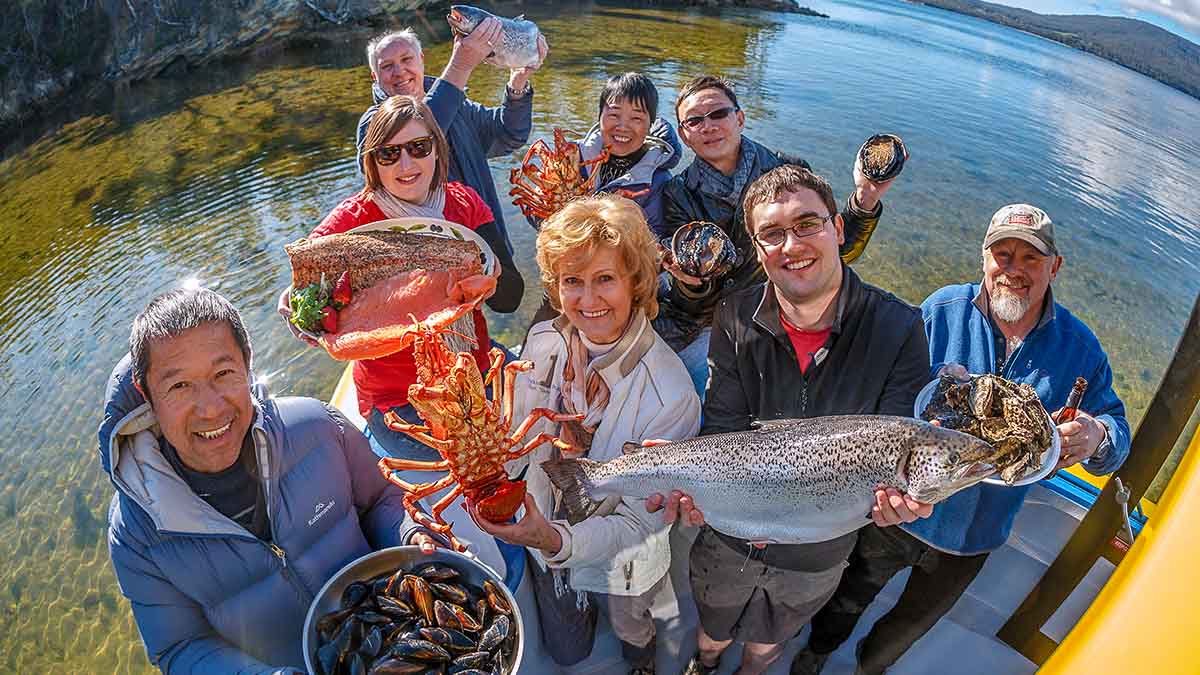 Photo credit: Tasmanian Seafood Seduction
Australia has tons of seafood tours, but Pennicott Wilderness Journeys is perhaps the most unique. It runs a full-day cruise, aptly named Tasmanian Seafood Seduction, which lets you feast on oysters, salmon, sea urchin, and wild abalone (huat ah!!). Expect the freshest seafood ever, as the guides 'hunt' and cook their catch during the tour itself.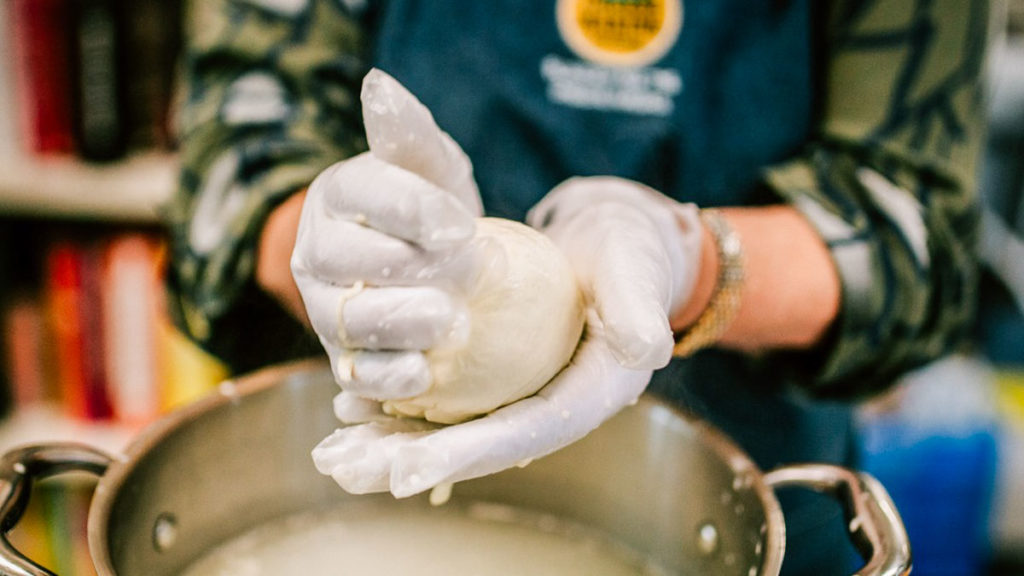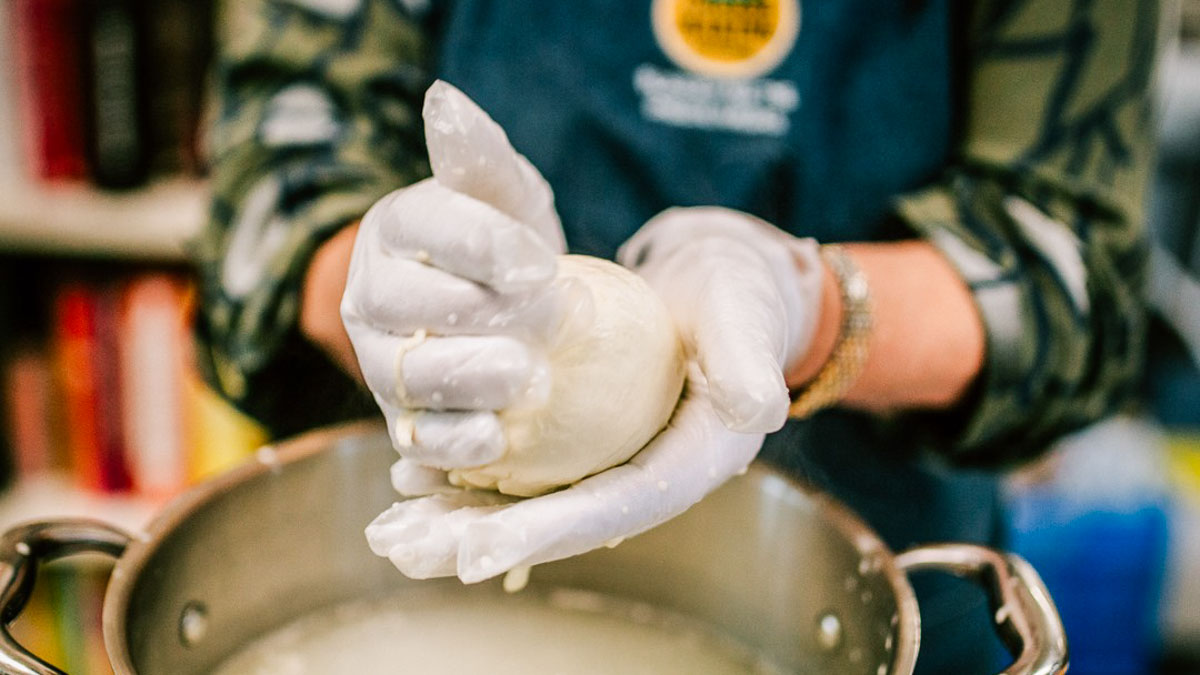 Photo credit: @thecheesemakingworkshop via Instagram
Or get hands-on with a cheese-making workshop. Situated in Coffs Harbour (New South Wales), the Cheesemaking Workshop & Deli teaches you how to make soft cheeses like Camembert, Fetta and Ricotta. They'll also show you how to make Greek Yogurt — no need to buy overpriced ones from supermarkets again!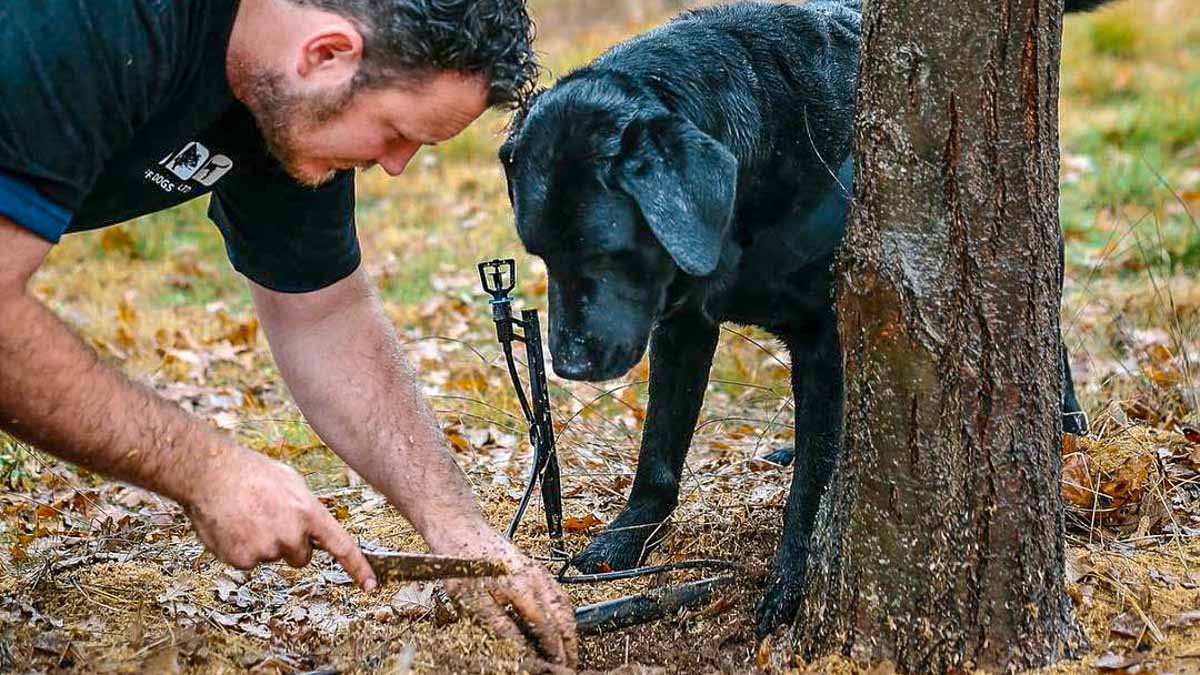 Photo credit: @avenuehotelcbr via Instagram
For an exquisite experience, plan your trip around Canberra's Truffle Festival. The annual festival celebrates the heavenly "black gold", and offers events like cooking classes and truffle hunts with hardworking doggos.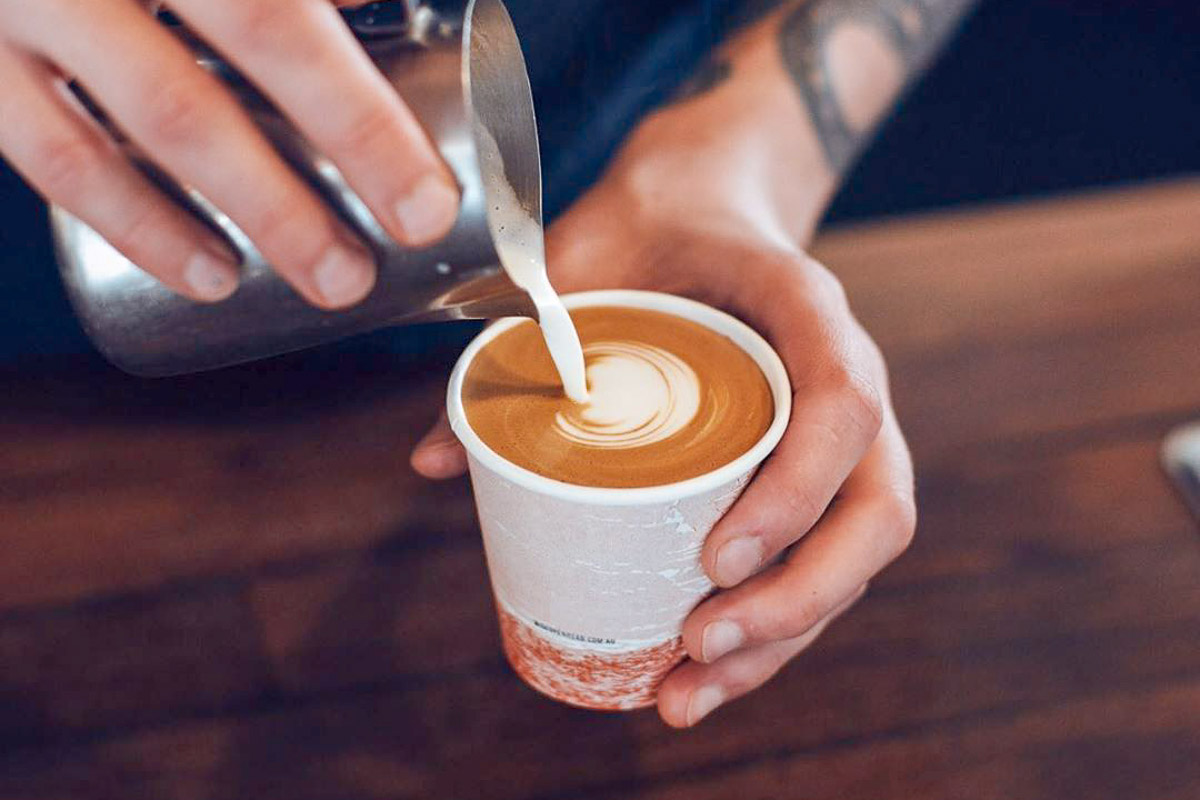 Photo credit: @wideopenroad.coffee via Instagram
Melbourne is famed as one of the world's top coffee cities, with more than 2,000 coffee shops. Everyone has a different idea of what's the best brew, so it's up to you to find one you love. But recommended joints include ST ALi, Brother Baba Budan, and Wide Open Road. For a hipster cuppa, look for the Cup of Truth near Flinders Street Station.
7) The locals are a quirky bunch
Animal lovers have got to visit Australia for its incredible wildlife. You'll find them all over the country — from zoos and animal sanctuaries, to the great outdoors.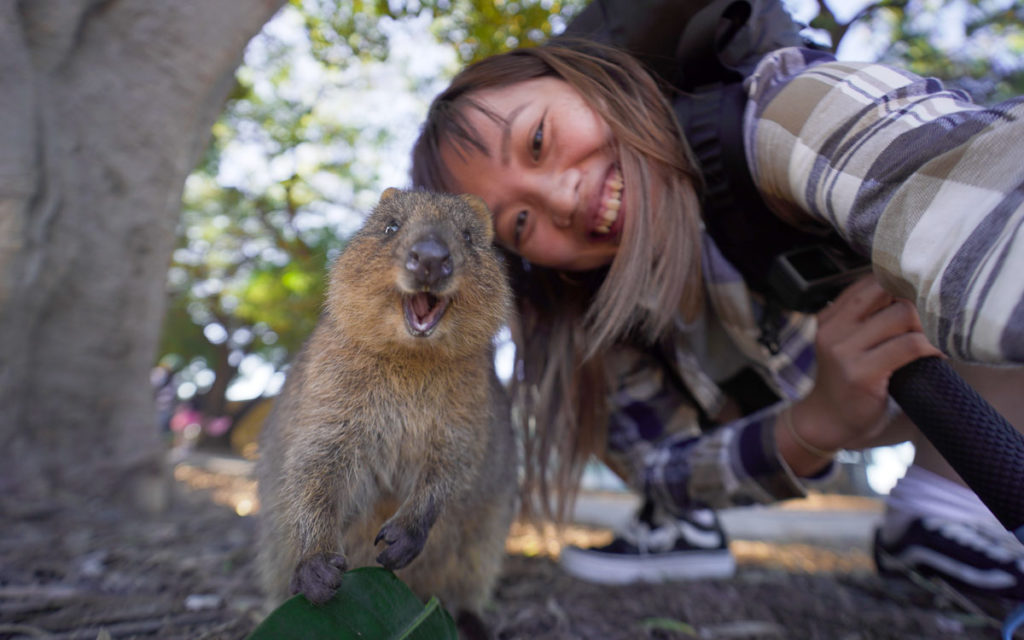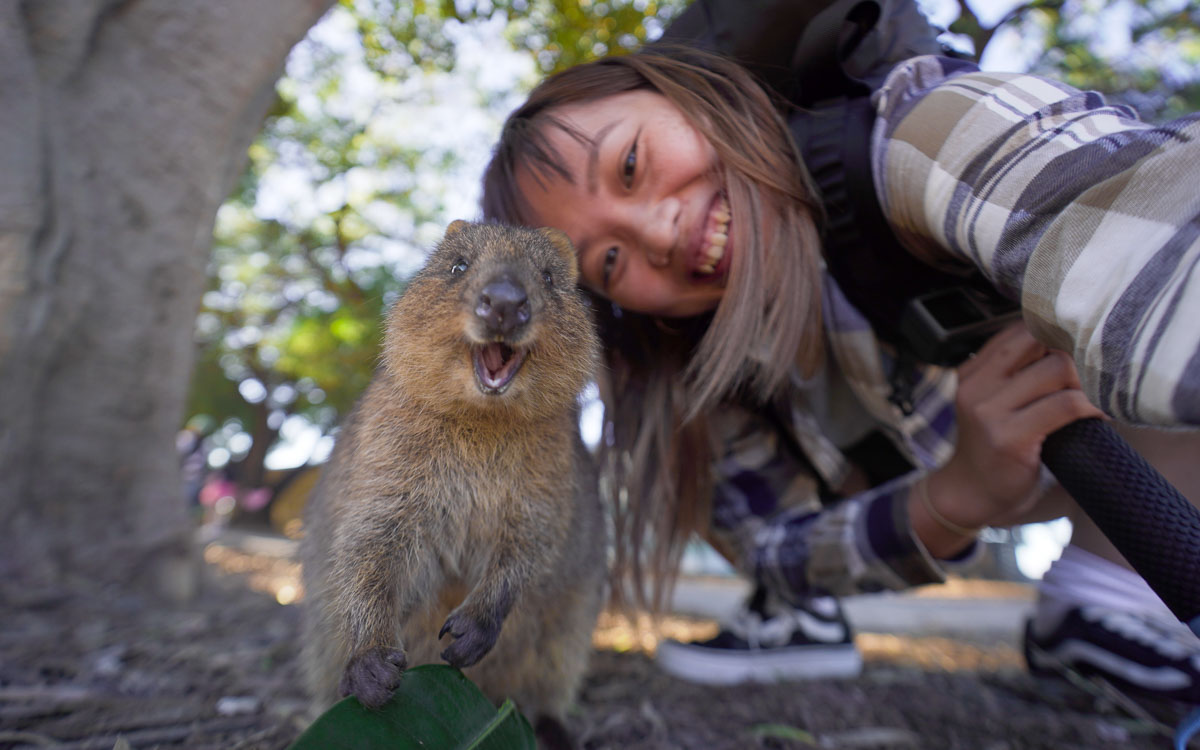 What's a trip to Western Australia without a cheeky #quokkaselfie? Hop onboard a ferry to Rottnest Island, where you'll find the world's happiest animals scuttling about.
Read more: Rottnest Island Guide — Day Trip with Epic Skydiving, Pristine Beaches, and Selfies with Adorable Quokkas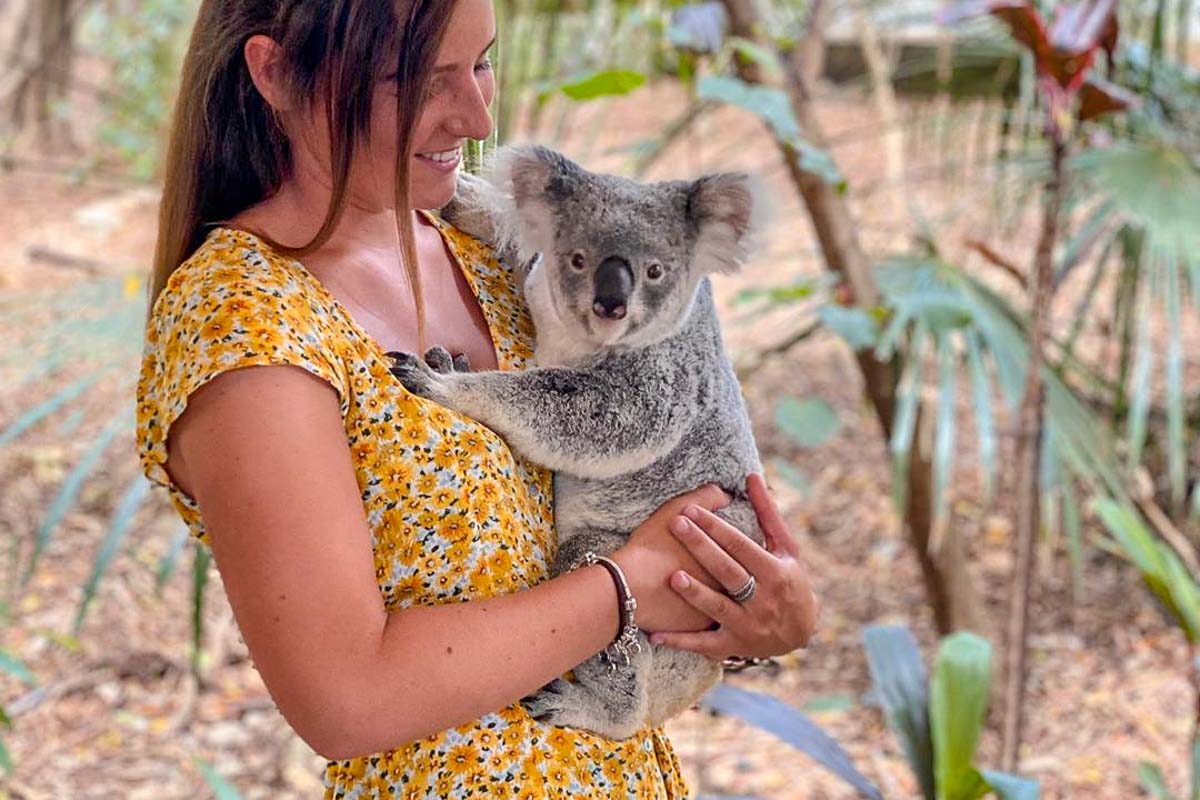 Now that's koala-ty time. Photo credit: @hollywheadon via Instagram
Most zoos only let you take photos of a fluffy koala. The Lone Pine Koala Sanctuary in Brisbane, however, lets you cuddle one! It's a magical experience holding one of Australia's most iconic creatures — and makes a fab photo too.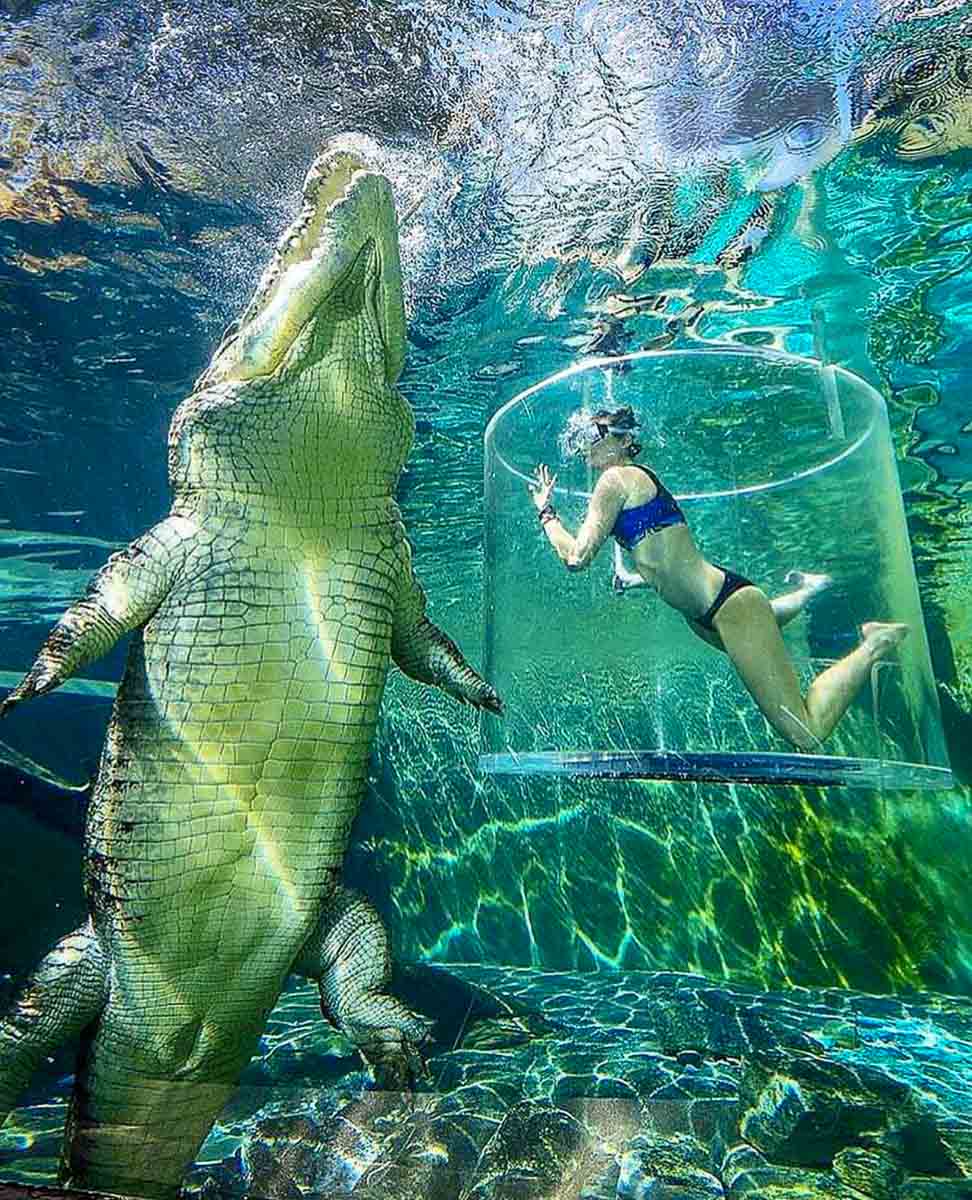 Photo credit: @franny.plumridge via Instagram
You'll find plenty of crocodiles in the waterways of the Northern Territory. But Crocosaurus Cove is where you'll find the thrilling Cage of Death. Swim beside an impressive 5m-long beast, and watch it chow down on its next meal (not you, don't worry).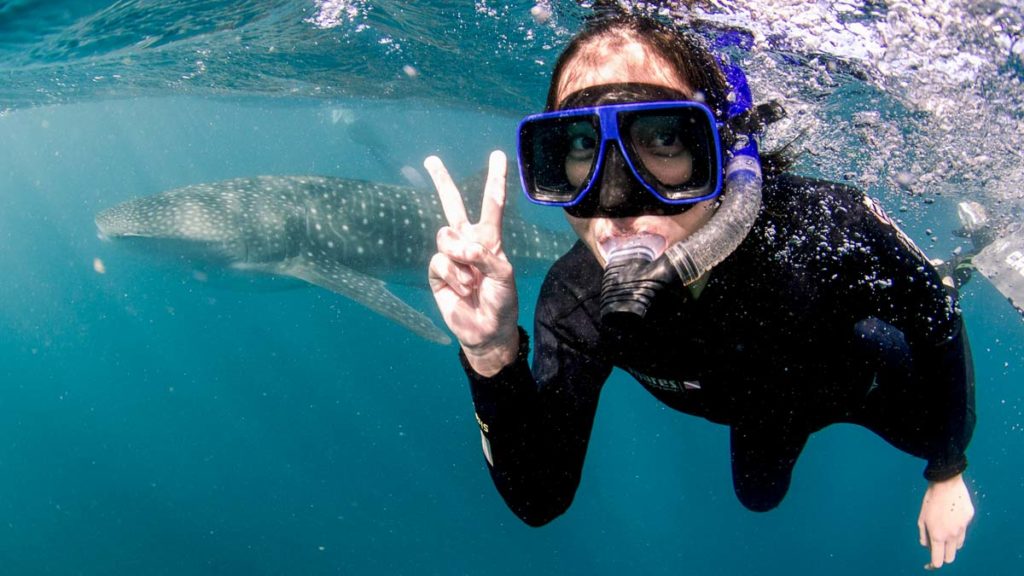 Finally, one of the most impressive wildlife encounters around — swimming with whale sharks. We did this in Ningaloo Reef, and it was an epic life achievement getting up close to these gentle giants! (Fun fact: Whale sharks are actually the world's biggest fish.)
8) It's a whole 'nother world below!
Australia is crazily beautiful — but to fully experience its beauty, you've got to visit its underwater wonders too.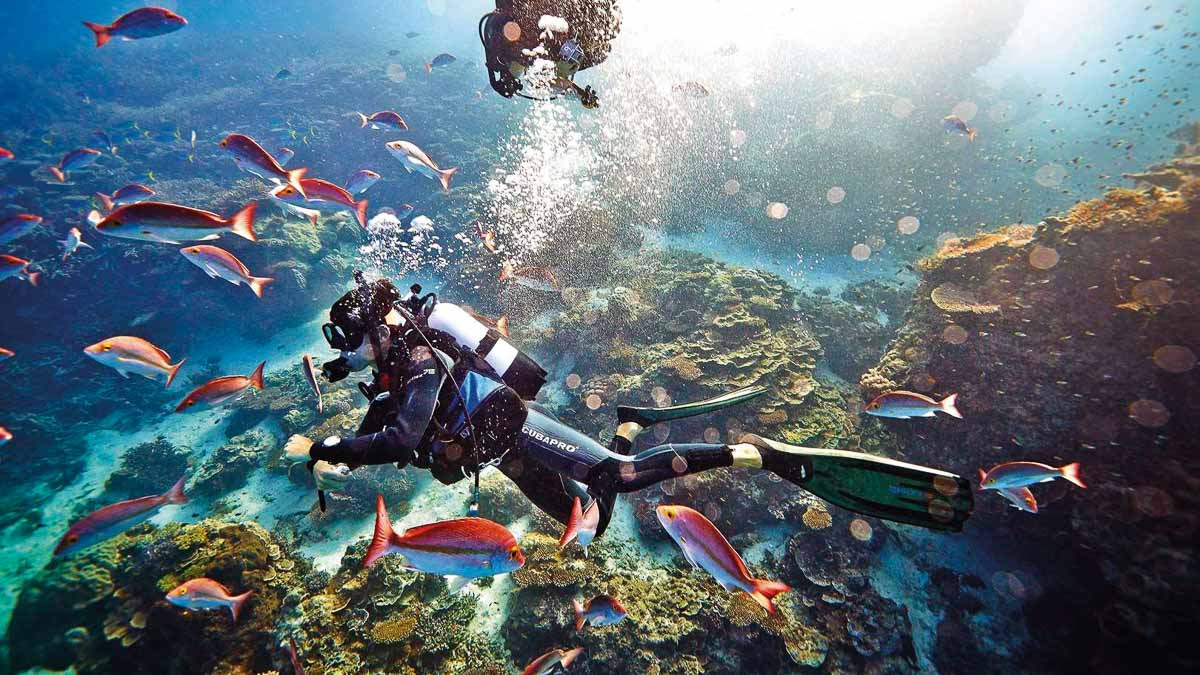 Photo credit: Heron Island
Queensland is one of the best places to go for aquaphiles (water lovers). For one, there's the Great Barrier Reef — full of colourful corals and marine life.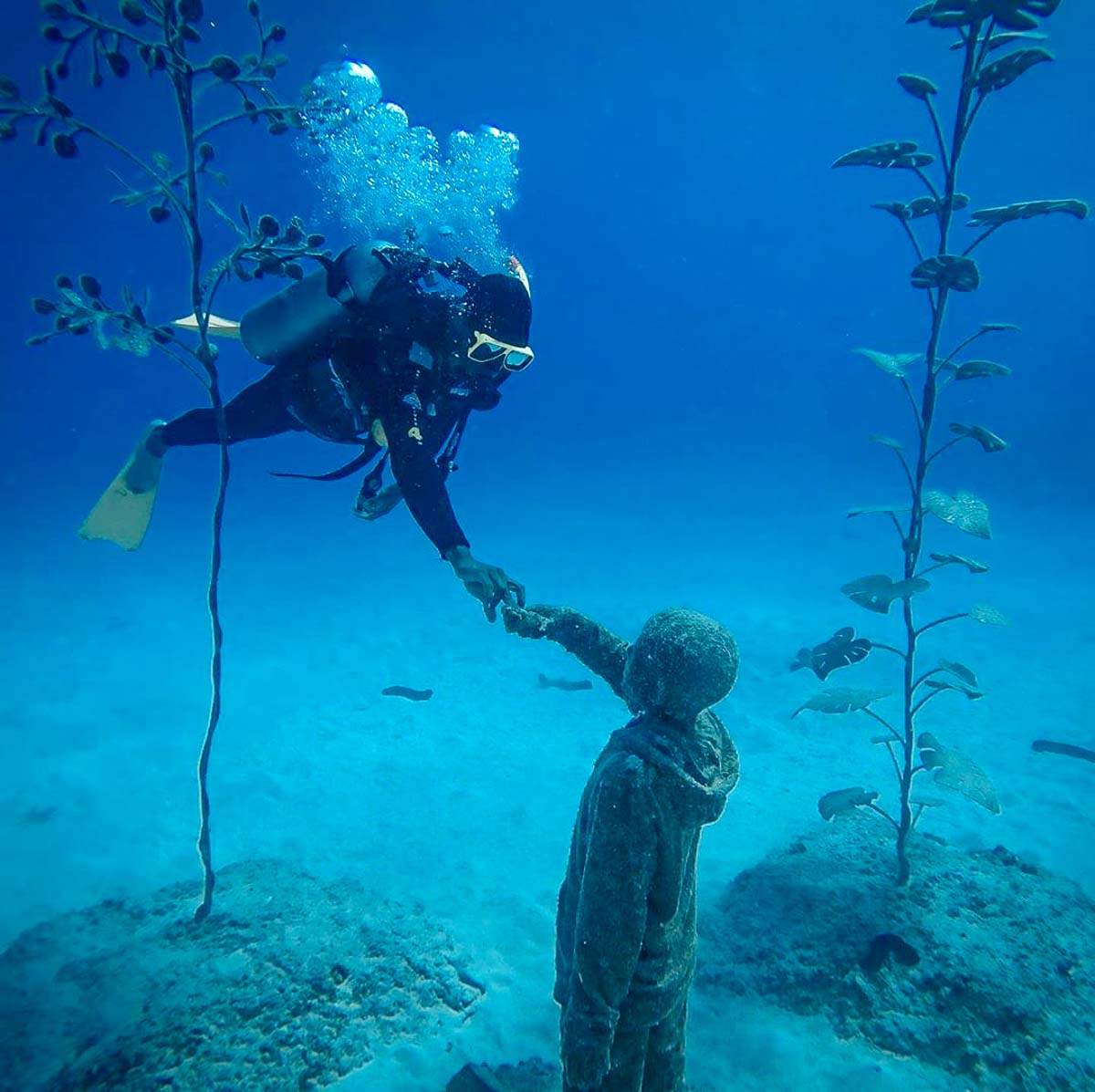 Photo credit: @bj.thetraveller via Instagram
Alternatively, jump into the Museum of Underwater Art! The exhibits are located 18m below sea level, so you've got to dive if you want to see them.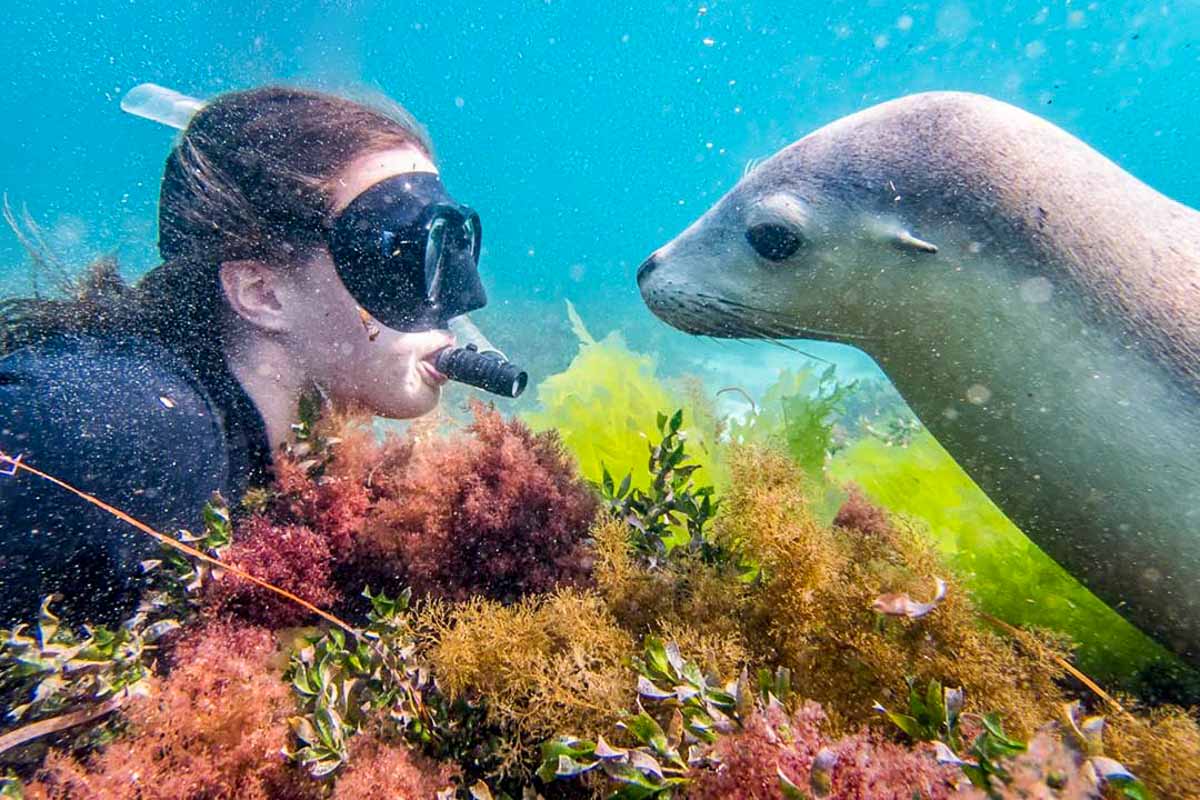 Photo credit: @adventurebaycharters via Instagram
If you're in need of a long underwater adventure, sign up for the Ultimate Ocean Safari. The three-day tour takes you down to South Australia's Eyre Peninsula, where you get to swim with sea lions, and possibly giant cuttlefish. But the coolest highlight is the tour's bottom cage diving experience — expect to get up close with great white sharks!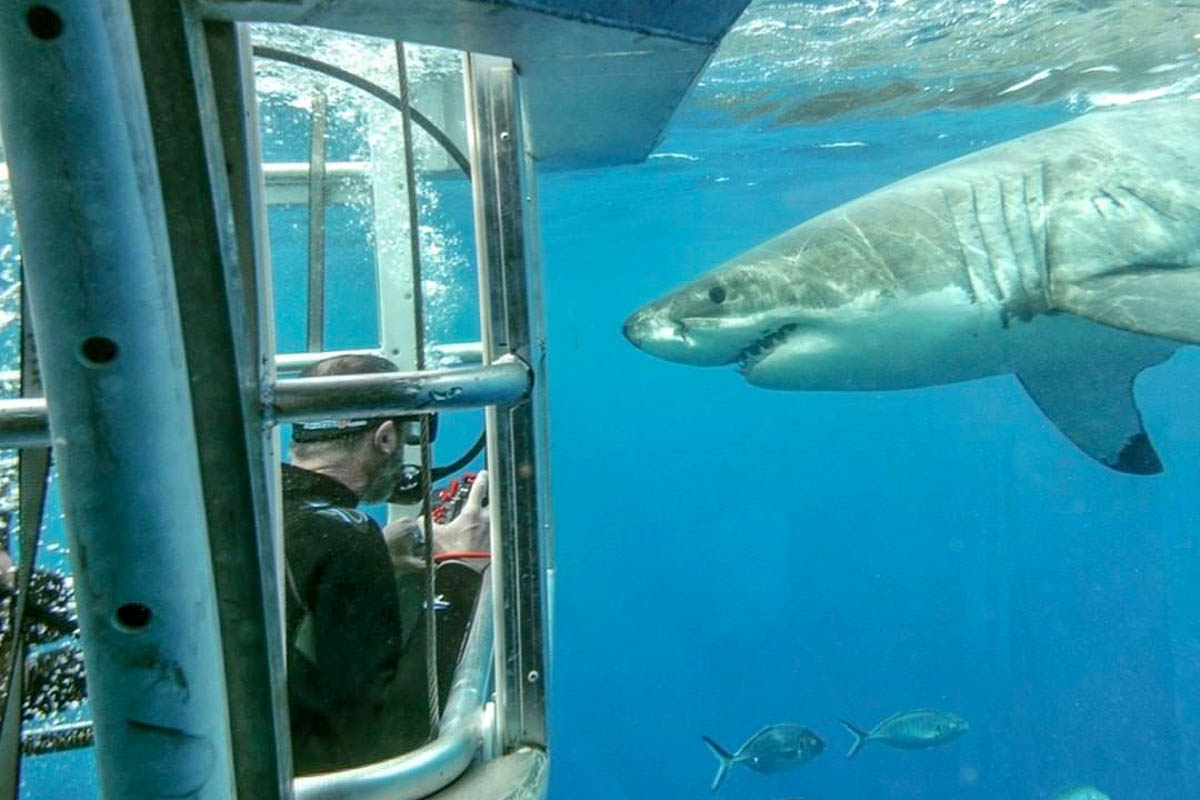 Photo credit: @adventurebaycharters via Instagram
9) Learn more about the world's oldest living culture
Here's one for curious travellers! Visit Australia to immerse yourself in its Aboriginal history and culture. It's a wondrous experience getting to know their spiritual beliefs, stories, and unique way of life.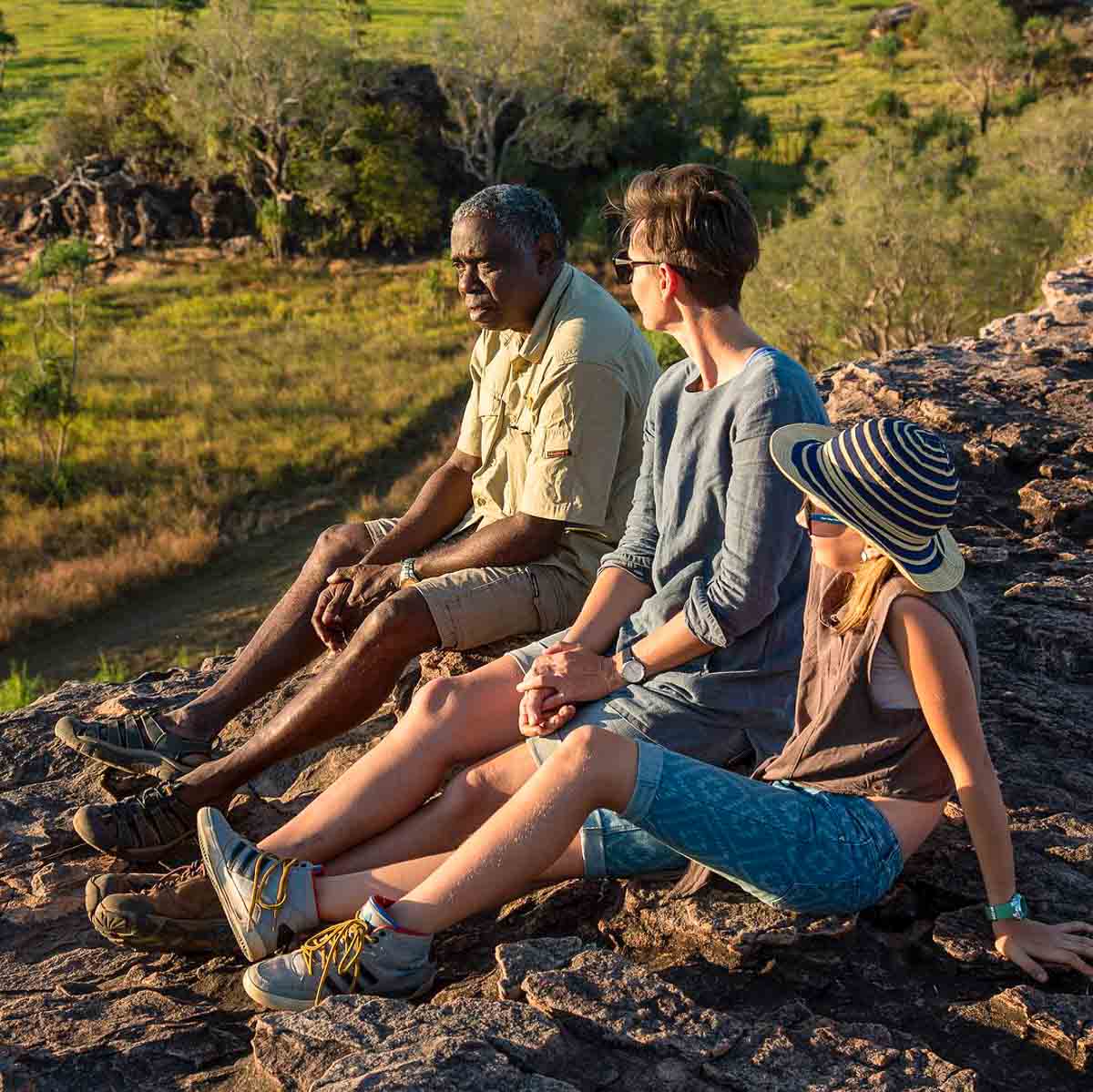 Photo credit: @ayal_aboriginal_tours via Instagram
Up in the Northern Territory, Kakadu National Park is the largest in the country. It's best-known for its waterfalls and gorges, but the Kakadu Historical Buffalo Camp & Wildlife Tour reveals a different side.
The guide (a fourth-generation Aboriginal) will walk you through the history of the land, where his ancestors lived for over 7,000 years. He'll also explain more about traditional bushfoods and the local wildlife.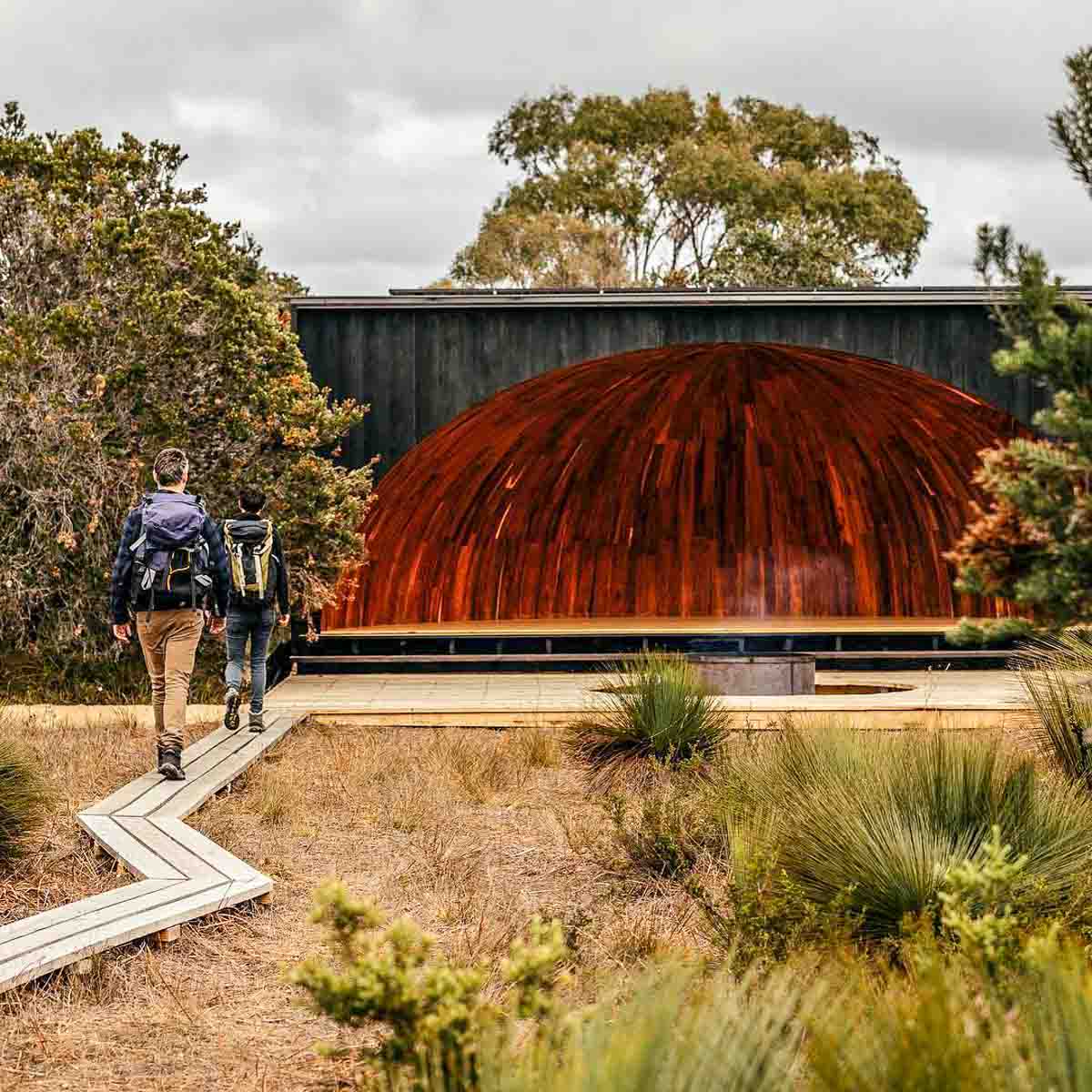 Photo credit: @adam.gibson.photo via Instagram
For a cultural journey through time, book a tour with wukalina Walk. The four-day guided walk includes coastal hikes, basket-making, and cosy accommodation. The company is owned and operated by Aboriginals. So, you can look forward to stories and interactions with the palawa (Aboriginal people of Tasmania).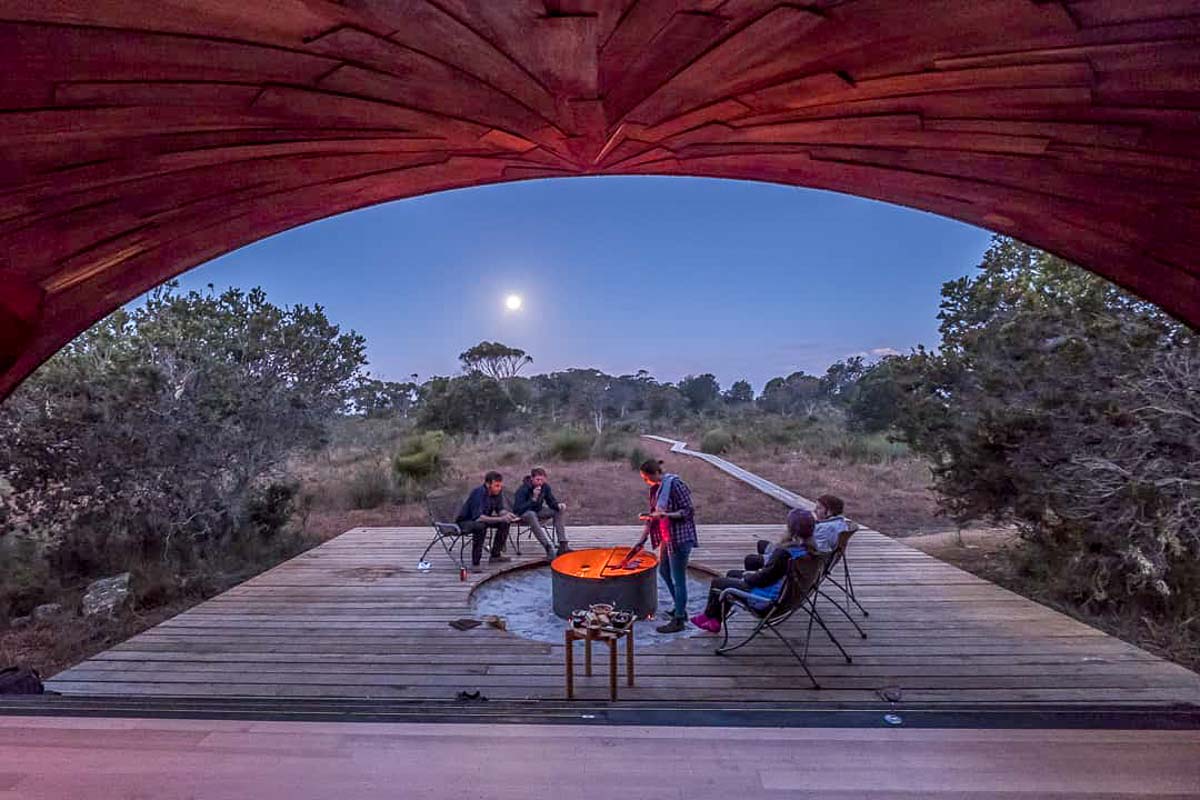 Photo credit: @wukalinawalk via Instagram
10) Or bum away at its secluded beaches
Australia has an amazing beach culture, and there's little wonder why. With over 10,000 beaches, you don't need to go far for some sand and priva-sea! Besides the famous Bondi Beach, here are some lesser-known gems to laze away at instead.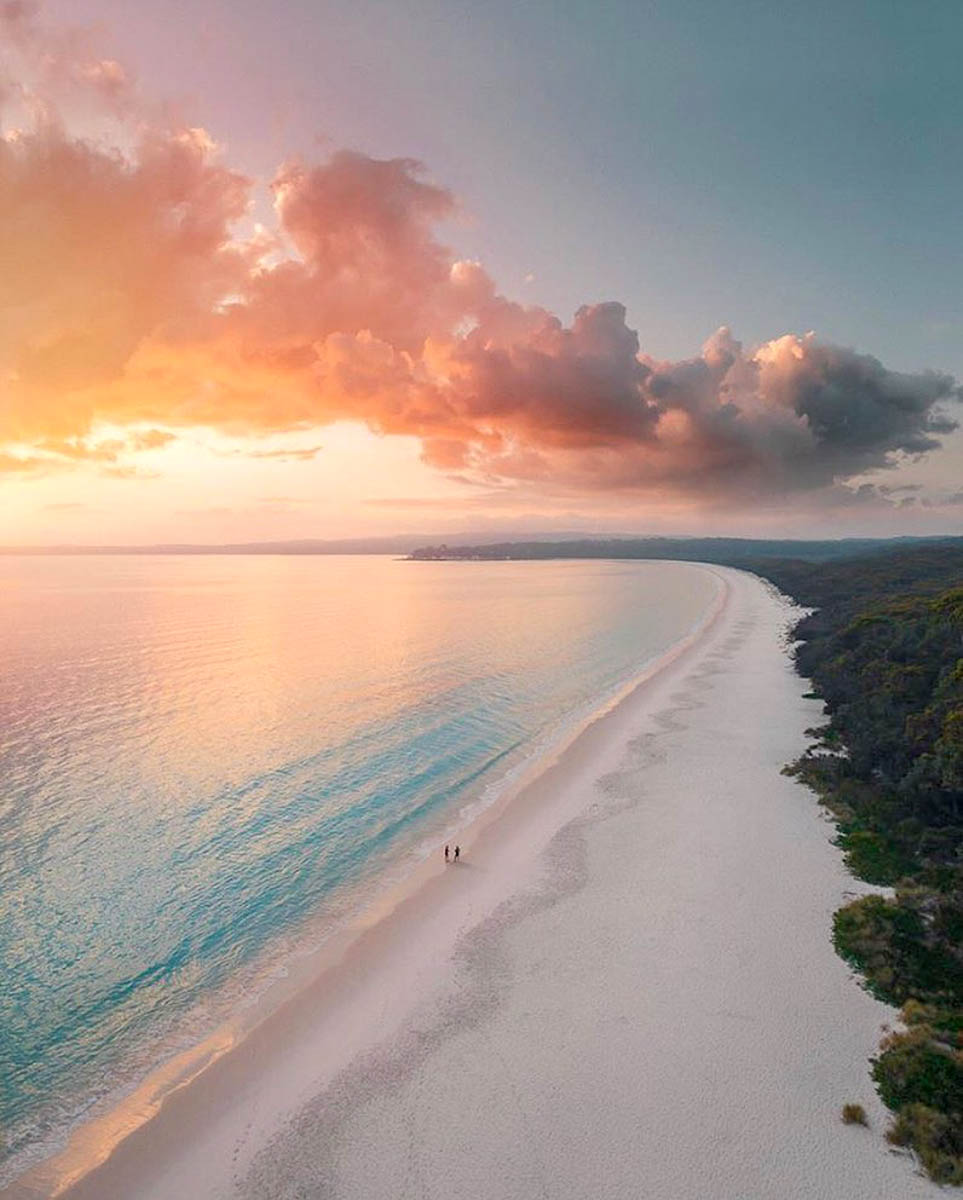 Photo credit: @traveldelve via Instagram
Down in the Shoalhaven region of New South Wales, Hyams Beach is a popular summer destination. Many claim the beach has the whitest sand in Australia, which makes it extra stunning. Hop into the clear waters for some snorkelling, or go bird-watching on a scenic stroll.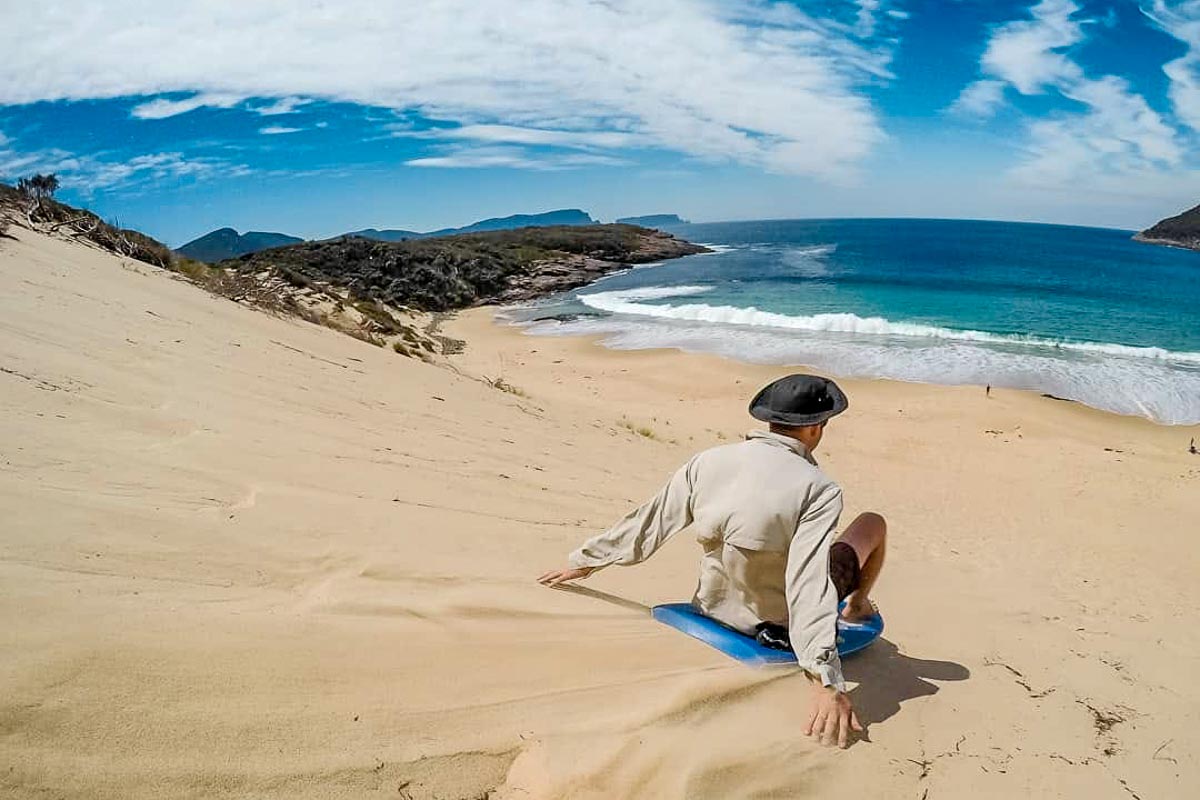 Photo credit: Tasmania via Facebook
Want some thrills while working on your tan? Hit up Crescent Bay in the Tasman Peninsula. The quiet beach is flanked by crashing waves on one side, and Tasmania's largest sand dunes on the other. Bring a toboggan to sandboard down the dunes. If you're fast enough, you might even slide right into the ocean!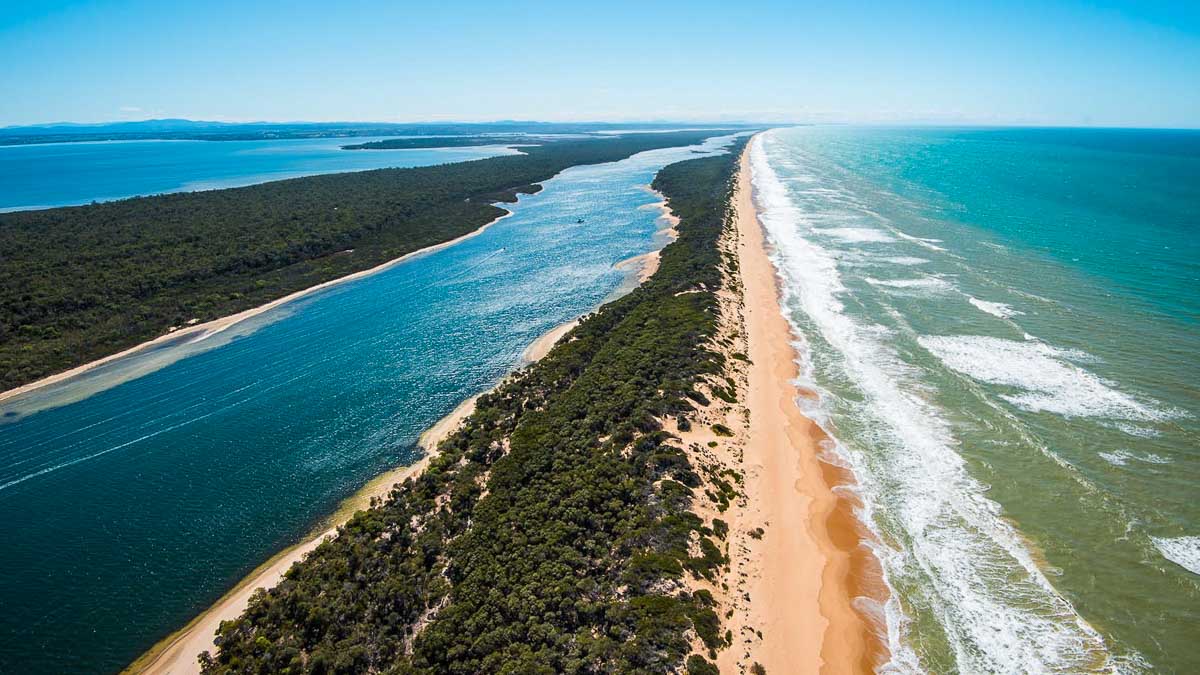 Photo credit: Visit Melbourne
For the ultimate human get-away, drive to Gippsland in Victoria. It's home to the Ninety Mile Beach — one of the longest beaches in the Southern Hemisphere (90 miles = ~145km, FYI). The endless stretch of golden sand is perfect for fishing, swimming or whale-spotting.
Can't wait to visit Australia? Me too, mate.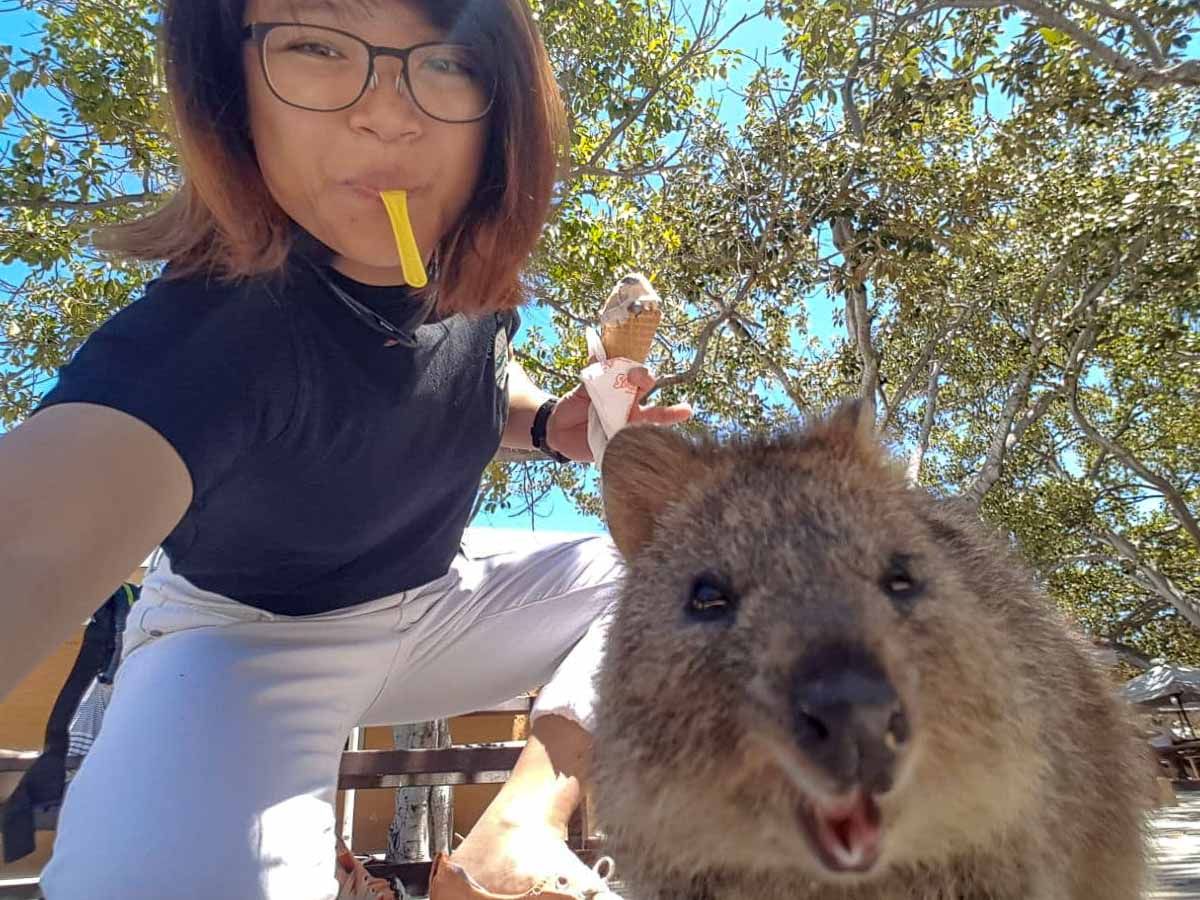 #Quokkaselfie taken in Nov 2019, when times were less "unprecedented".
Although 2020 led to many cancelled travel dreams, it can't stop us from planning for our next holiday in Australia now! There are tons of activities and places just waiting to be explored, so keep that wanderlust going.
No matter what your age or interests are, Australia's got a wide variety of things to do that'll definitely make up for 2020's lack of adventures. I mean, even if it's going on a road trip or hanging out with wildlife, we're sure Australia is a great destination to visit and relax after a long, long year.
Featured image credit: Walk Into Luxury
Facebook image credit: Tasmania via Facebook, Walk into Luxury
Where would you like to visit next in Australia? Share your 2021 travel plans in the comments!
---
This post was brought to you by Tourism Australia.