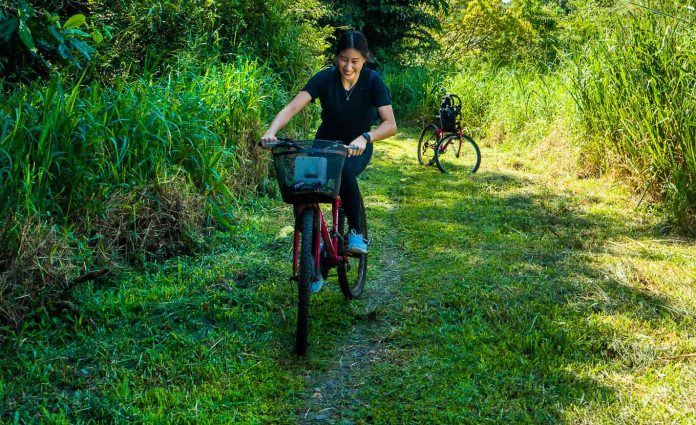 Some of the best sights on Pulau Ubin, on wheels!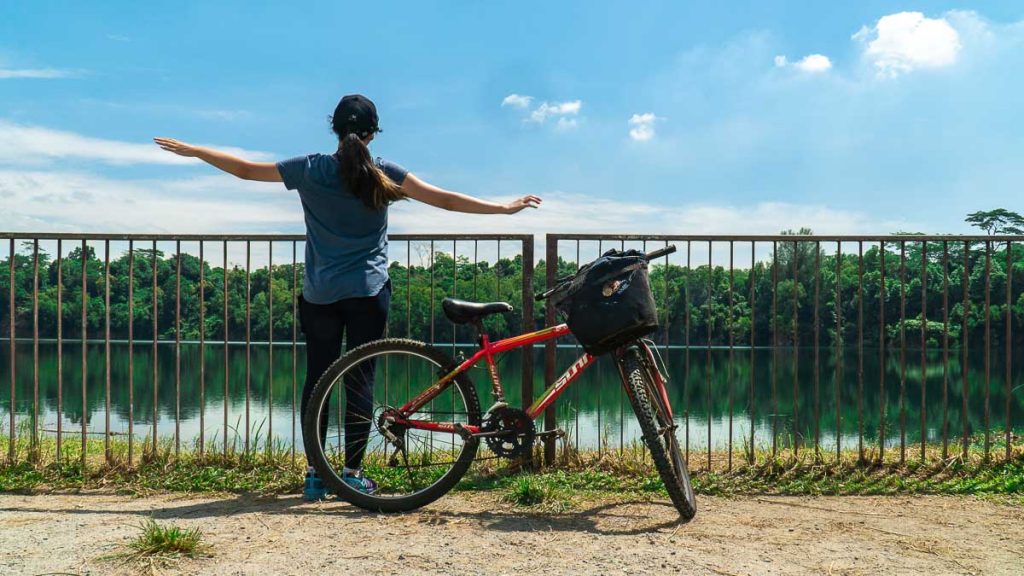 A cycling adventure with scenic views? Sounds like Tour de France to me, or should I say… Tour de Ubin?
Jokes aside, Pulau Ubin does offer some breathtaking views and exciting activities. The lack of vehicles on the road also makes the island ideal to explore on a bicycle.
Many may not know but there's even a mountain bike park. Ketam Mountain Bike Park is the first bike park in Singapore built to meet International Mountain Bicycling Association (IMBA) standards, so you know you're in for a good nine hour ride on this island day-trip.
Read also: Pulau Ubin Camping Guide
Recommended Cycling Route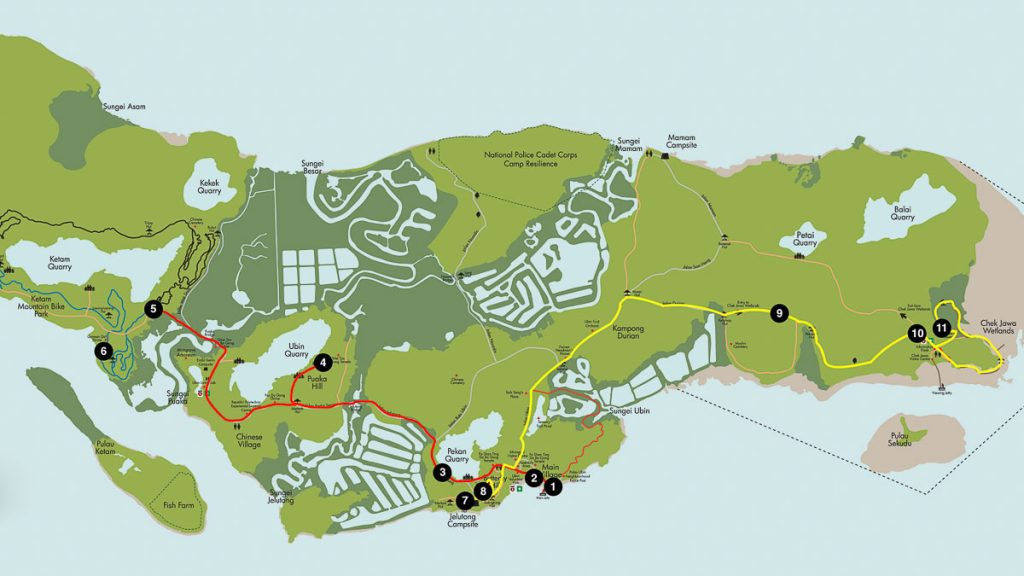 1) Main Jetty
2) Bicycle Rental Shops
3) Pekan Quarry
4) Puaka Hill
5) Ketam Mountain Bike Park
6) German Girl Shrine
7) Jelutong Campsite
8) Butterfly Hill
9) En route to Chek Jawa Wetlands
10) Chek Jawa Wetlands
11) Jejawi Tower
The two main highlights we wanted to cover were the Ketam Mountain Bike Park and Chek Jawa Wetlands. Being at opposite ends of the island, we planned our route such that we could cover one end, have lunch back at Jelutong Campsite by the sea before exploring the other end.
8AM: Ride a Bumboat to Pulau Ubin
The bumboat to Pulau Ubin departs from Changi Point Ferry Terminal. You don't have to get tickets prior, just pay S$4/pax (or S$6 if you're bringing your own bike) directly to the captain and you're good to go.
The boat only leaves when there are 12 passengers on board so there isn't a fixed departure schedule.
*Pro-tip: Head to the ferry terminal before 6AM if you're aiming to catch the sunrise as the first boat departs around then.

8:30AM: Rent a Bike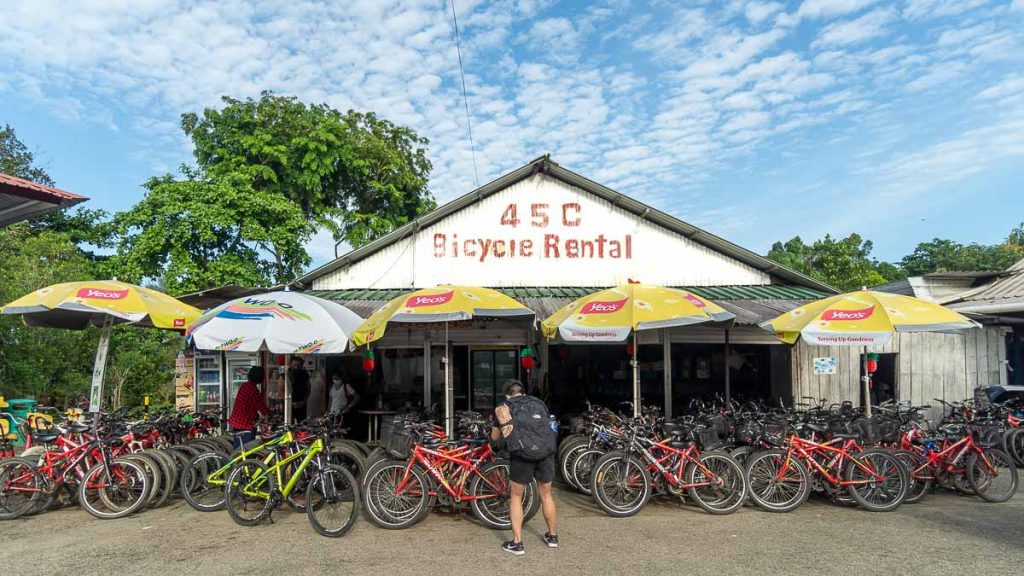 The Main Village is where you'll find bicycle rental shops on Pulau Ubin. It's a short walk from the jetty and they start from as low as S$8/day. We got our bikes from shop 45C, which offers a good range of bicycles. You can choose from a basic bicycle (what we got), or upgrade to a mountain bike with better suspension (highly recommended if you're visiting the Ketam Mountain Bike Park). There are even tandem bikes, child bikes, and child seats if you're traveling with a younger one.
*Pro-tip: Test your bike before heading off!
Time taken to get to the next location: ~5min
9AM: Pekan Quarry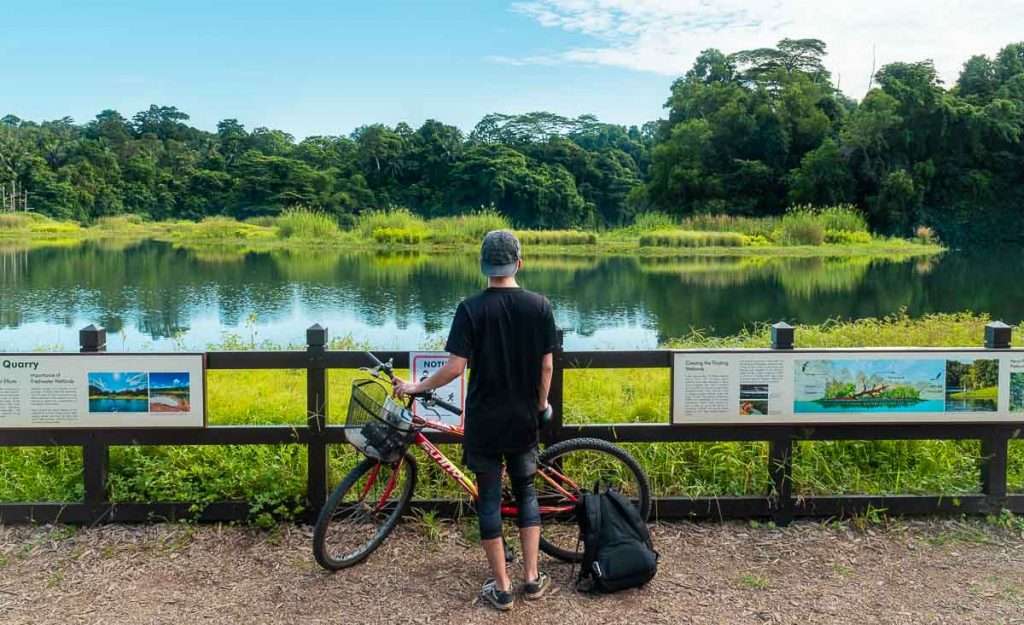 Just a short ride from the Main Village lies Pekan Quarry, previously known as Ho Man Choo Quarry. Scenic views aside, the look-out point is a great spot for bird watching. Nesting platforms were built within the quarry as part of a rehabilitation project so you might spot some Herons in the area.
Time taken to get to the next location: ~10min
9:15AM: Puaka Hill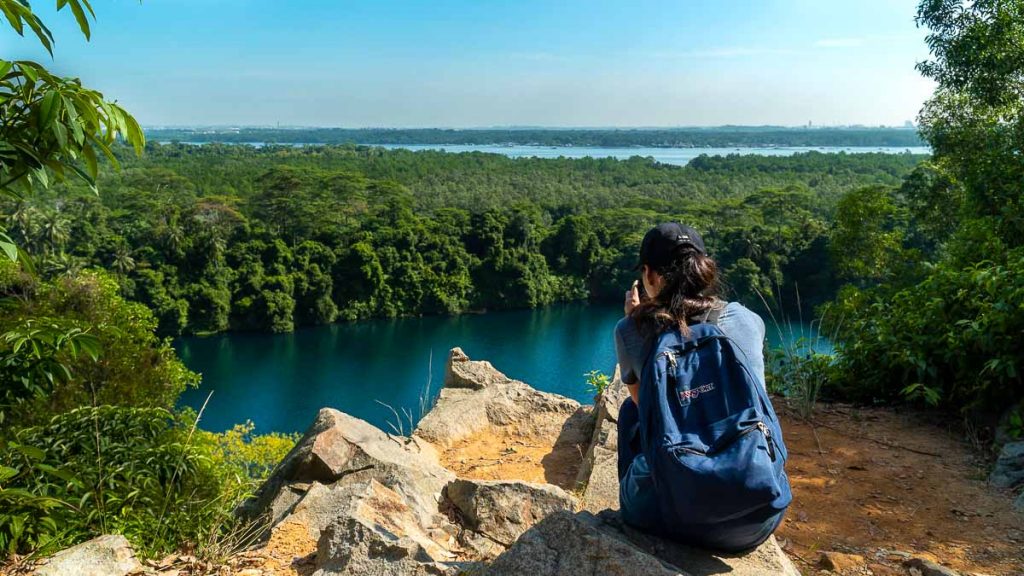 The climb up Puaka Hill takes about 15 minutes. The first five minutes of the hike has relatively gentle slopes, but as you ascend, the path gets slightly steeper and rockier so do watch your step!
The summit of Pukka Hill is the highest point on Pulau Ubin. At the top, you'll be greeted with a panoramic view of the Ubin Granite Quarry. The vibrant colours of nature forms the perfect Instagram backdrop. Look beyond the dense canopy and you'll spot both mainland Singapore and Malaysia in the distance.
*Pro-tip: For those who prefer a shorter hike, there is a lookout point just five minutes from the base which offers a spectacular view of the quarry below.
Time taken to get to the next location: ~10min
10:15AM: Ketam Mountain Bike Park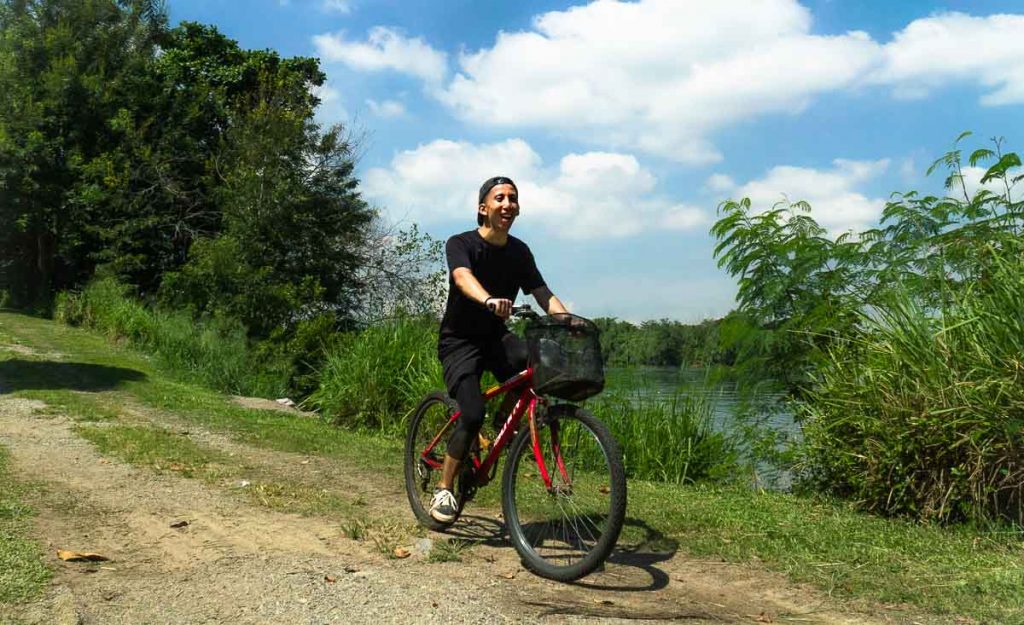 Ketam Mountain Bike Park has a few off-road trails split between Blue Square grade and Black Diamond grade. If you're just starting out, you might want to skip the Black Diamond track this round as there are steeper climbs and drop-offs.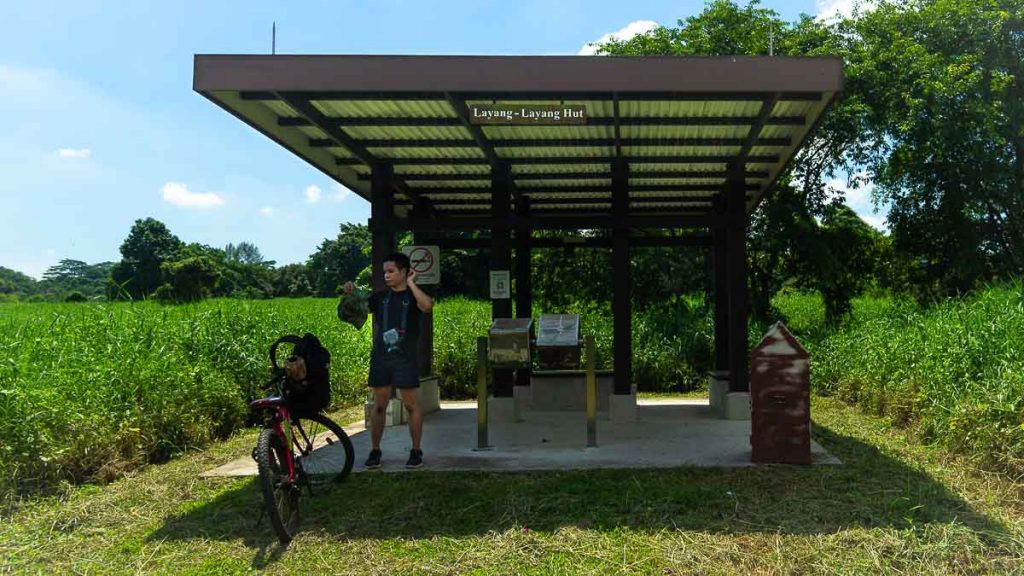 Despite being the easier of the two, the Blue Square Grade can be pretty challenging too. There were multiple occasions where we struggled to peddle through the uneven terrain so we resorted to dismounting and pushing our bikes.
*Pro-tip: If you're tired, there are a few huts scattered along the Blue Square Grade Trail trail to escape from the sun.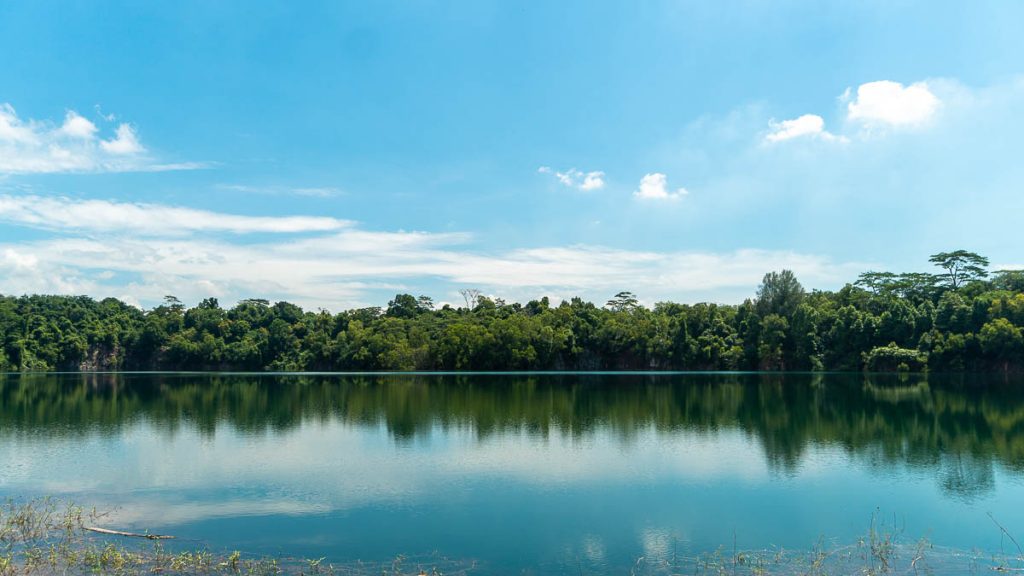 Right before checkpoint B06, there's a road leading to a lookout point that reveals the tranquility of Ketam Quarry.
Time taken to get to the next location: ~30min
10:45AM: German Girl Shrine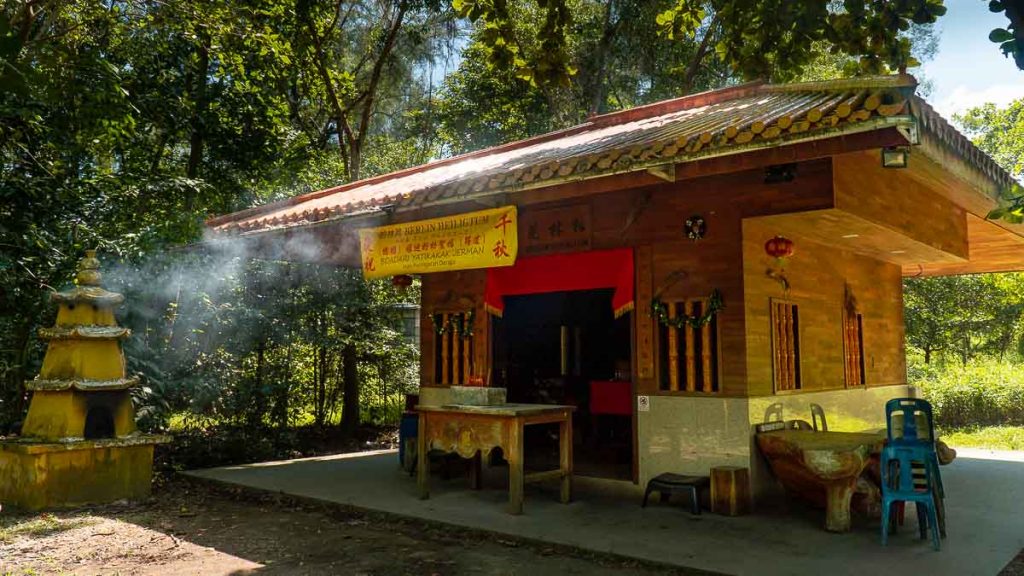 As you cycle past checkpoint B04 on the Blue Square Grade Trail, there's a small hut known on the island as the German Girl Shrine! There are many stories about this shrine but the most common is that there was a German Girl who fell to her death while fleeing from the British Soldiers during World War I. Some islanders have even reported sightings of her spirit around the island. One had even dreamt of a caucasian girl leading him to a Barbie Doll at the store three nights in a row. After which, he found the exact same doll in the store and decided to have it placed at the altar.
1PM: Jelutong Campsite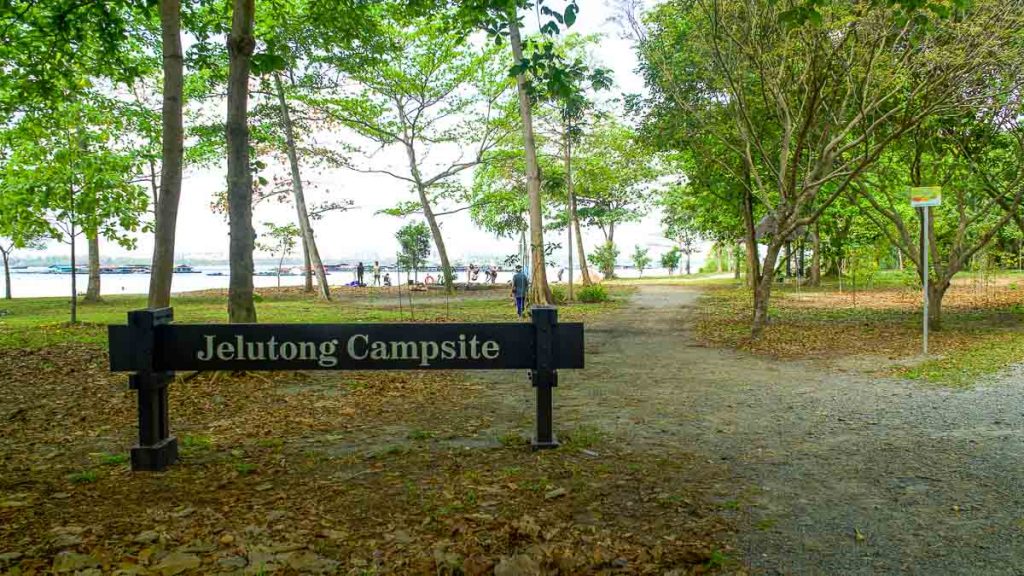 Jelutong Campsite is one of the three camping grounds on the island — a good spot for lunch break by the sea. However, the campsite is closed until further notice due to the latest COVID-19 advisory.
Instead, we headed back towards the Main Village for lunch where you can find four restaurants, one selling Malay food and the other three serving fresh seafood. There are also provision shops to purchase snacks and drinks (even fresh coconut!) to fuel up.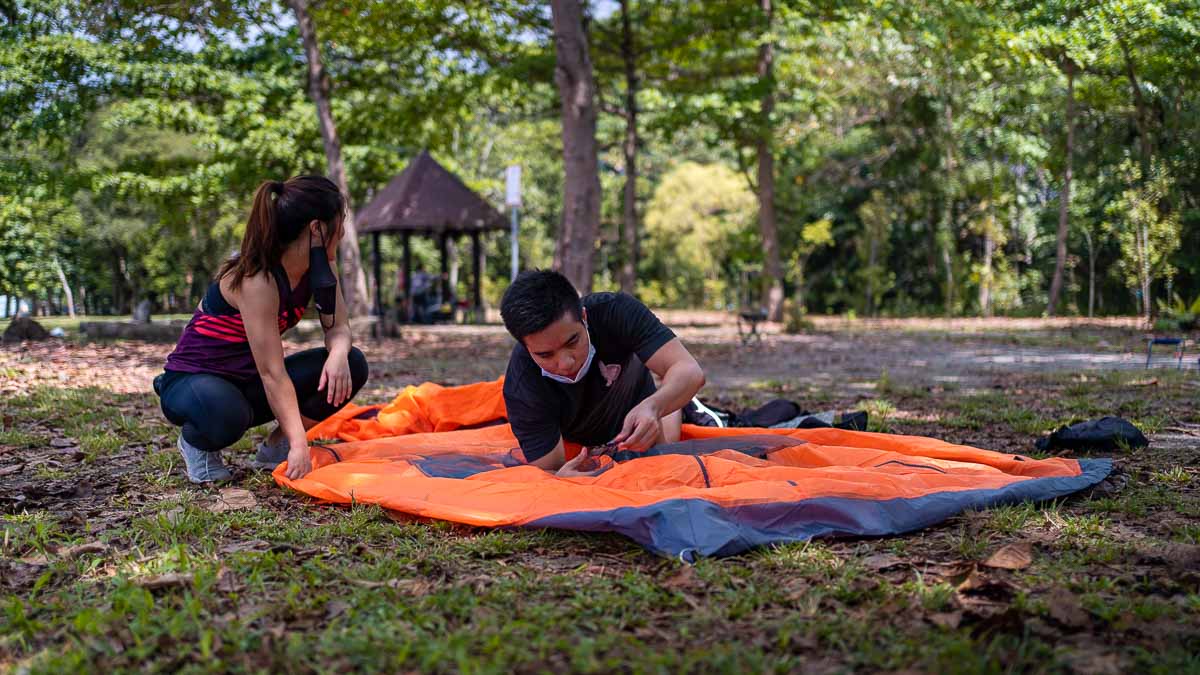 Read also: 2D1N Pulau Ubin Itinerary — A First Timer's Guide to Camping in Singapore
*Pro-tip: Opening hours for the restaurants on Pulau Ubin may vary due to the COVID-19 situation. You may want to grab some lunch (or takeaway) from Changi Village Hawker Centre before making your way to the island.
Time taken to get to the next location: ~1min
2PM: Butterfly Hill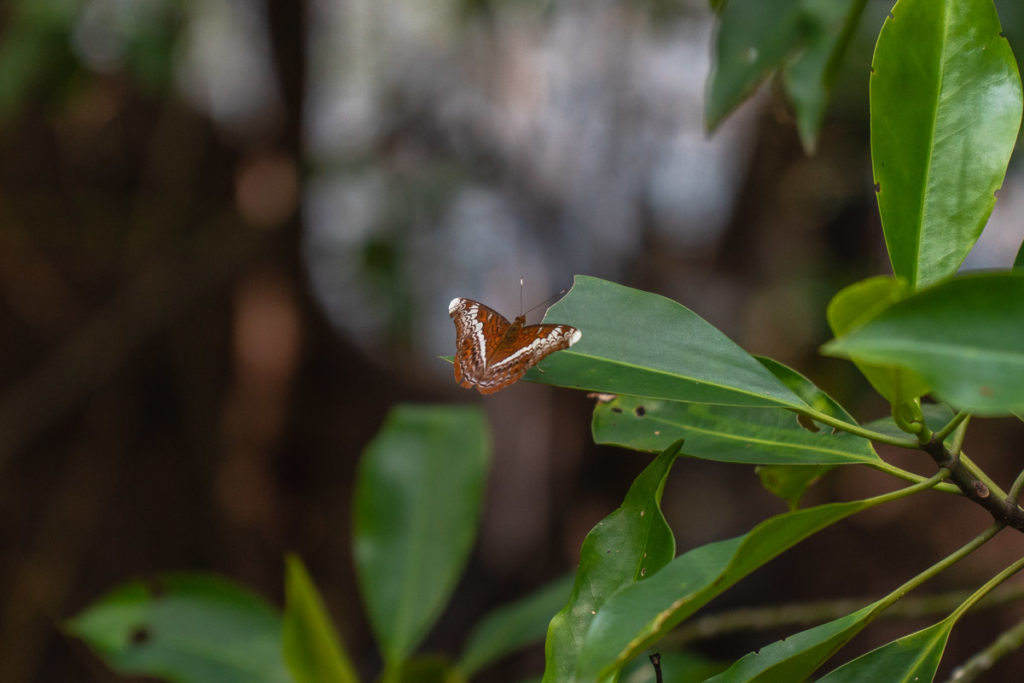 Situated just across from Jelutong Campsite is a sanctuary for butterflies. With over 50 species of butterfly-attracting plants, Butterfly Hill is home to about 80 species of butterflies. This knoll was created in 2005 with the intention of conservation. It attracts not only common species but also rarer ones such as the Dwarf Cow unique to Pulau Ubin but not found on mainland Singapore.
Time taken to get to the next location: ~1hr
Spot Wildlife Along the Way to Chek Jawa Wetlands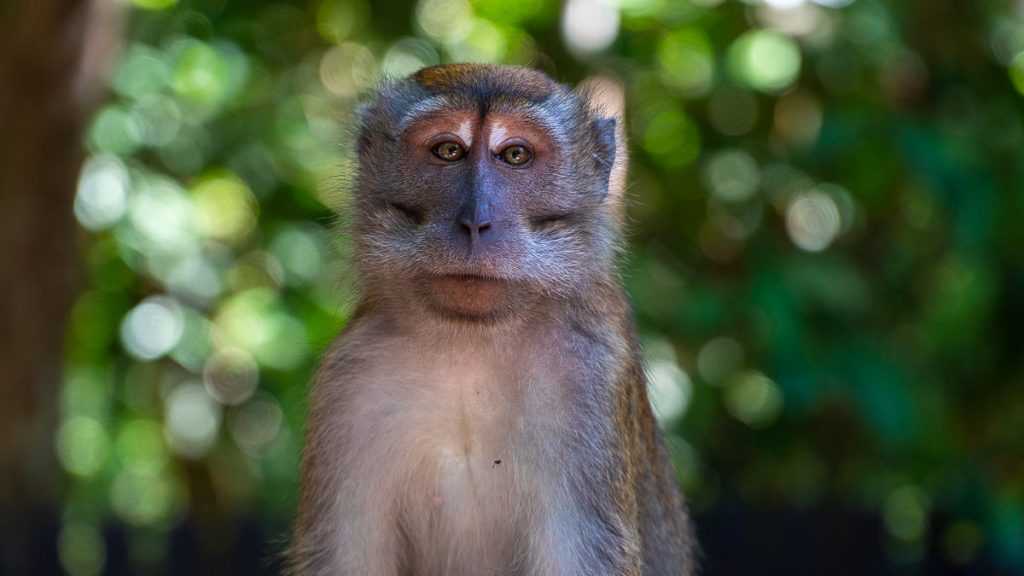 Being a haven for wildlife, you'll be surrounded by an array of flora and fauna as you journey towards Chek Jawa. Keep your eyes peeled for Pulau Ubin's range of biodiversity you might spot along the way.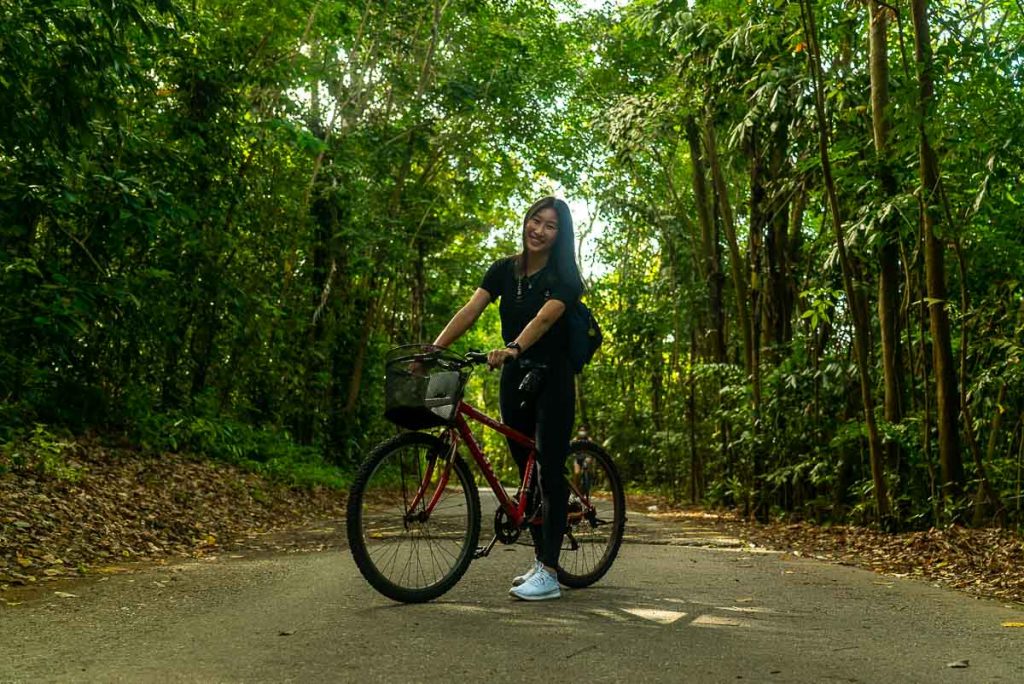 Take a moment to marvel at the wonders of nature as you cycle down the shaded path.
3:30PM: Chek Jawa Wetlands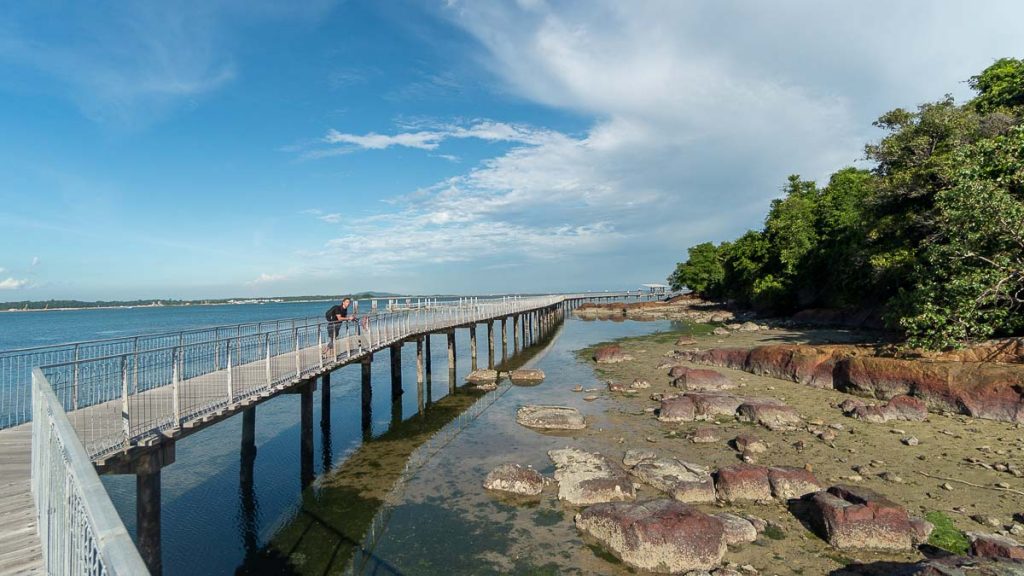 Known for having one of Singapore's richest ecosystems, Chek Jawa Wetlands is the epitome of rich biodiversity. The two routes (Coastal Loop and Mangrove Loop) bring you on a journey through six major interconnected habitats. The species found within these habitats interact with each other and the surrounding environment to form a balanced ecosystem.
During low tide, you may spot monitor lizards basking in the sun or crabs running across the muddy bank.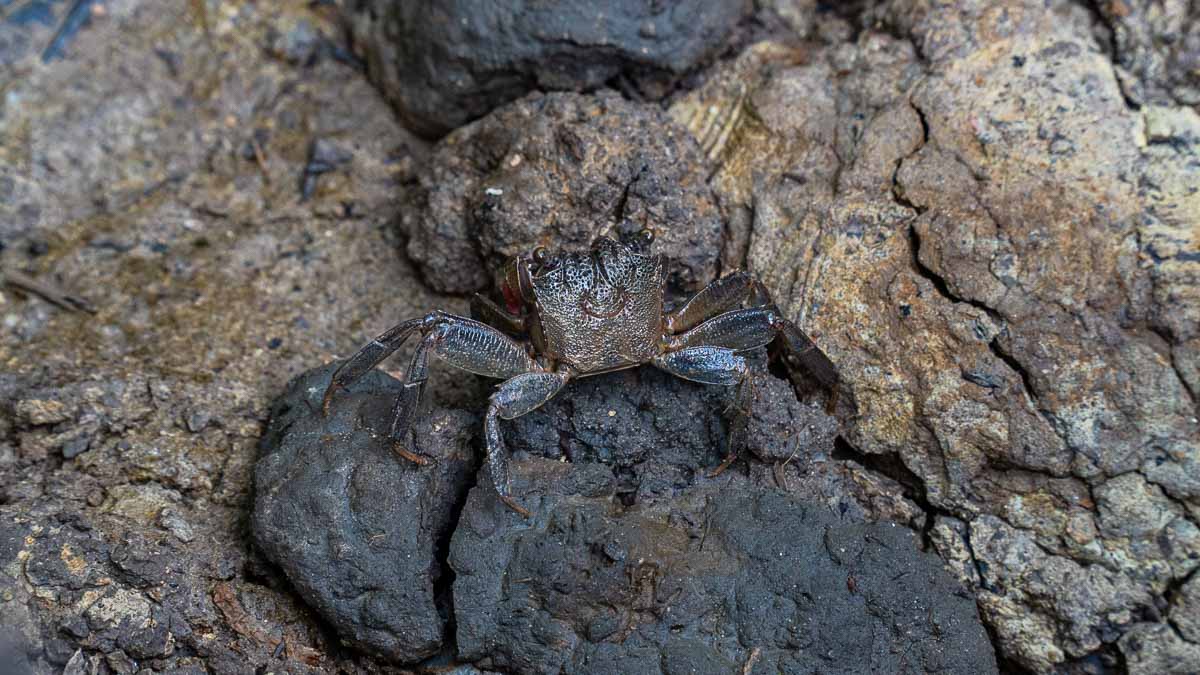 The boardwalk extends into the mangrove forest and out along the coast for a close-up view of the ecosystems.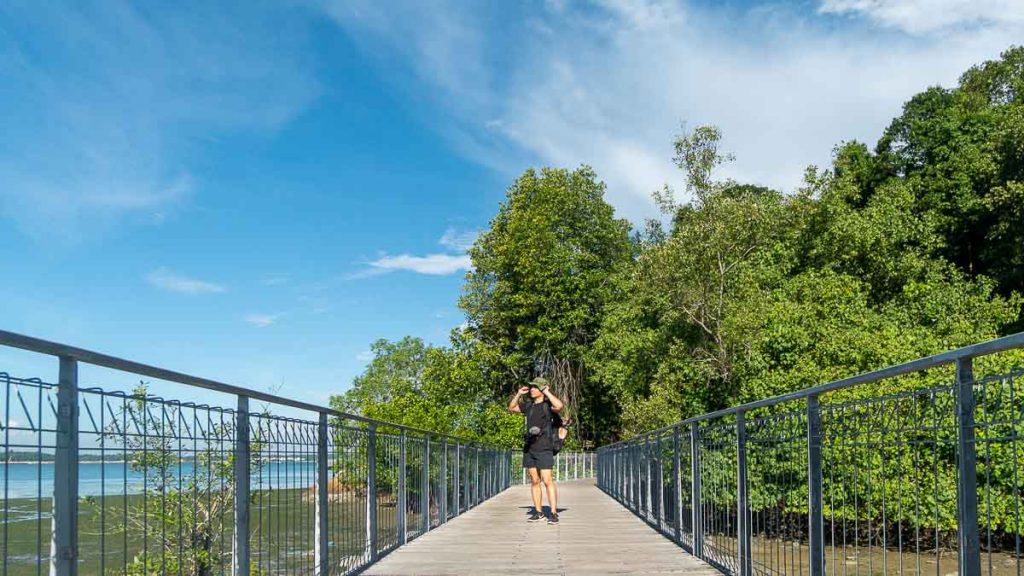 The Wetlands is open from 9AM to 5PM daily so take that into account when planning your day. There is a main gate that remains close before and after opening hours — overstay and you'll find friendly officers chasing you out.
*Pro-tip: Check the tide table before your trip to Ubin as most of the ecosystems unveil at low tide (less than 0.5m).
4.30PM: Jejawi Tower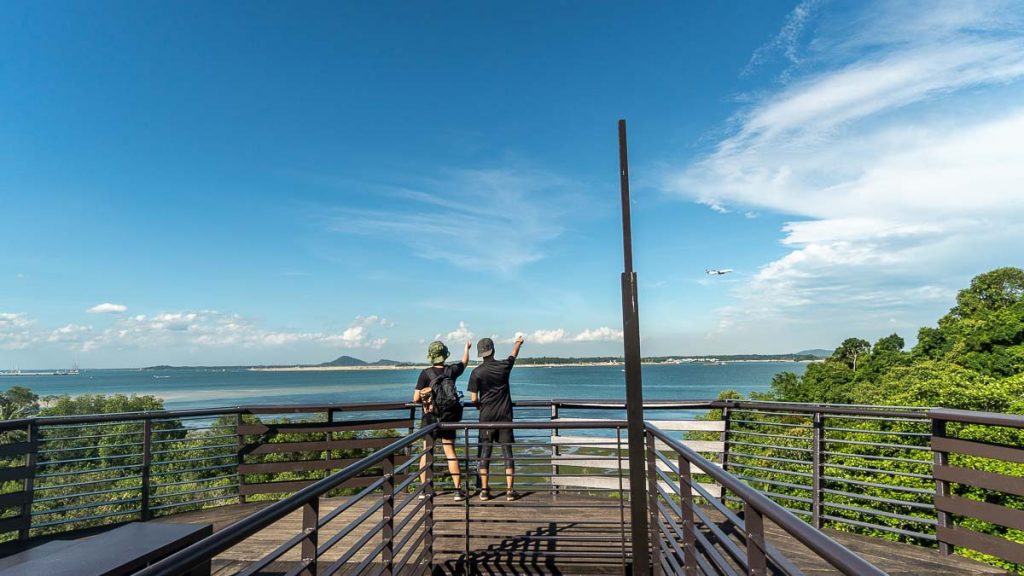 As you enter the boardwalk along the Mangrove Loop, you'll come across a seven-storey high tower that emerges past the forest canopy. The viewing platform is 20m above ground and offers a bird's-eye view of the surrounding wetlands, making it a good spot for bird watching.
Time taken to get to the next location: ~1hr
6PM: Take the Bumboat back to Mainland Singapore
The last ferry typically leaves the island by 6PM, so be sure to factor enough time to make your way back to the Main Jetty. The boat ride back will cost you another S$4/pax. If you have plans to leave the island after 6PM, remember to make prior arrangements with the boat operator.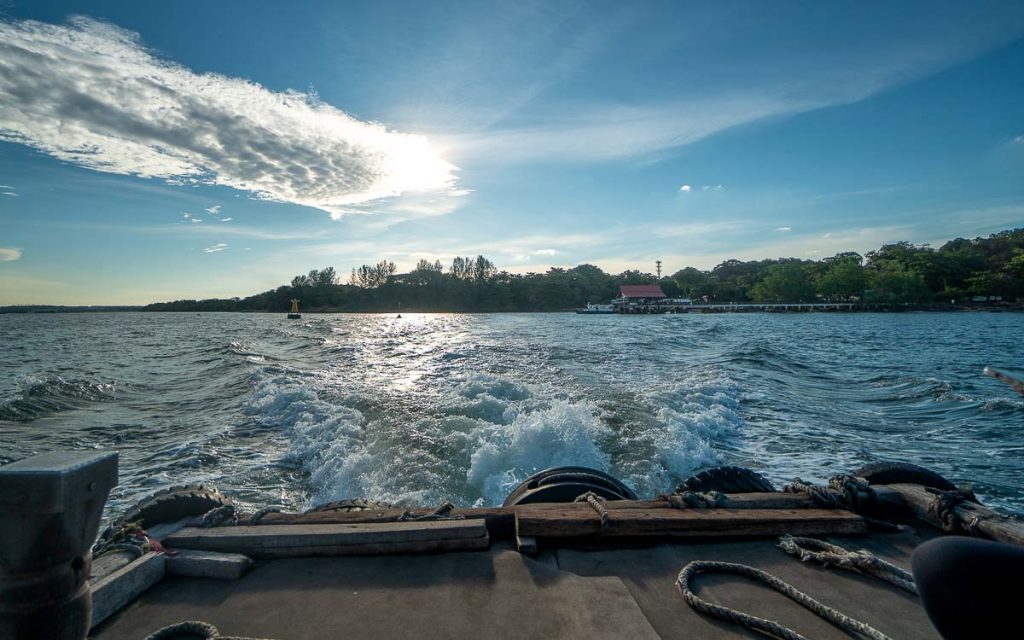 And just like that, our nine-hour cycling adventure has come to an end.
Aching buttocks aside, we had a great time amongst nature while looking out for Instagram-worthy spots. By the end of the day, we were all drained but needless to say, the fun was worth the pain.
While travel borders are still closed, take the chance to explore Singapore's gems and see it with new eyes. Take the weekend to check out new hiking trails, unique food experiences or even new attraction and staycation deals for the month!
Have you discovered Pulau Ubin on two wheels? Let us know about your cycling adventures in the comments below!
---
Like what you see? Follow us on Facebook, Instagram, YouTube, and Telegram for more travel inspiration!