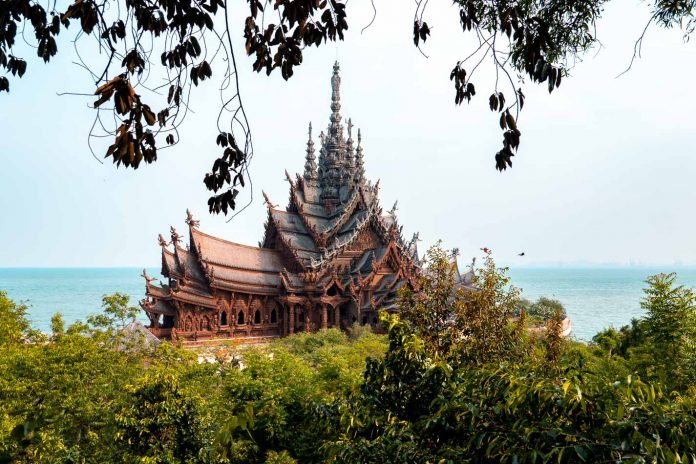 Unexpected gems in the beachside city just two hours from Bangkok.
"What's near a beach and not too far from Bangkok?"
As part of our Airbnb Live Anywhere adventures, we got to live in Thailand for a month and that gave us the opportunity to explore places we'd often overlook as tourists.
Pattaya might not be the first destination that comes to mind when planning a getaway in Thailand but this quick 3D2N in Pattaya surprised us with some cool finds and hidden gems we didn't expect while planning this trip.
Read also: An Epic 8D Bangkok Road Trip Itinerary Under S$900
Getting around Pattaya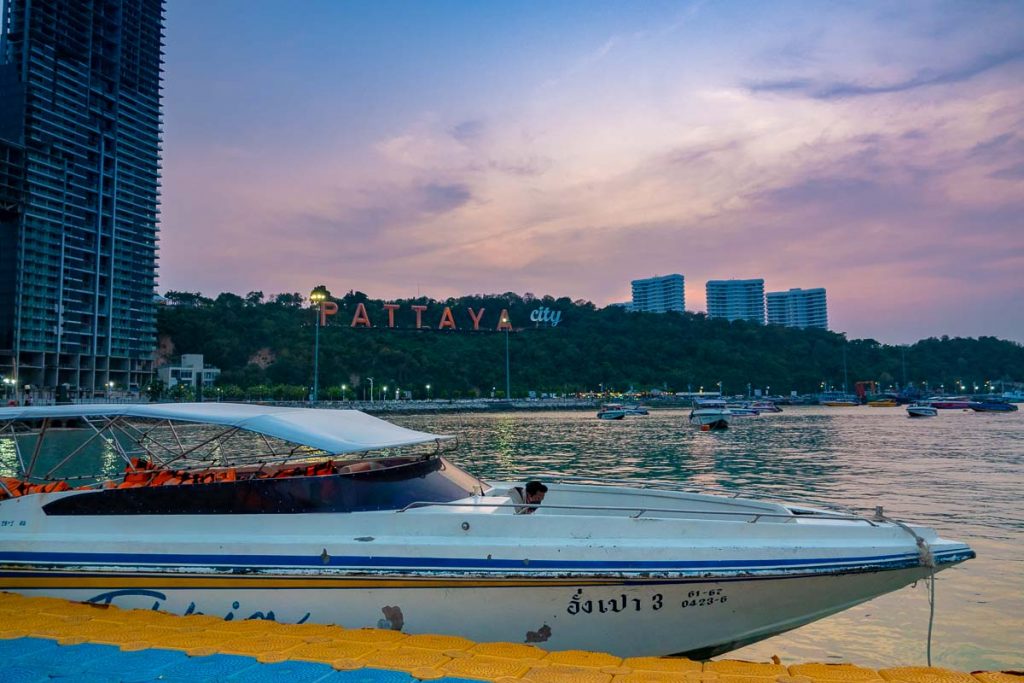 Songthaews/Baht bus: These are the open-air public vehicles that can bring you to nearby places like the beach or the market streets. Just flag them down and tell them your destination. Rides usually cost between ฿10-50
Grab: Grab bikes and cars are widely available and at affordable prices
Car Rental (from Bangkok): Parking is widely available so if you prefer the flexibility, you could rent a car from Bangkok
Day 1
Check in to your hotel in Pattaya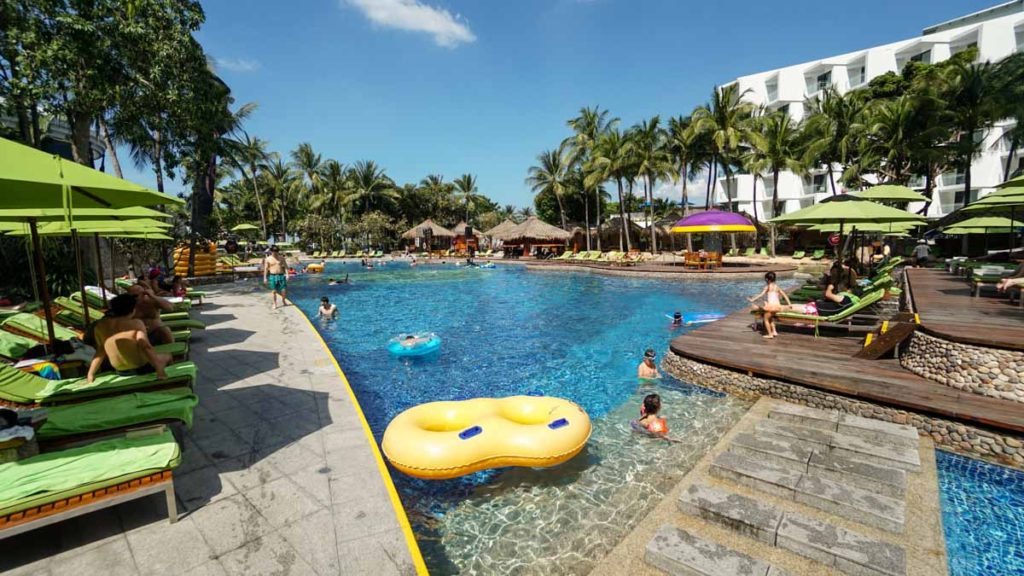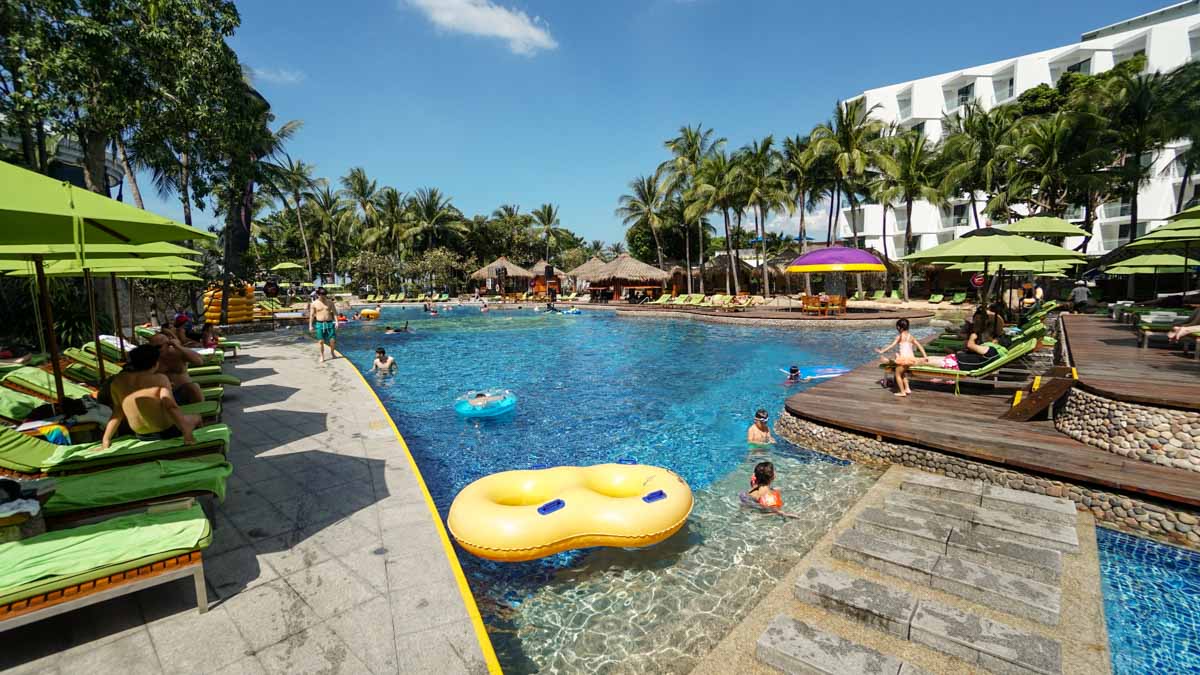 After scrolling through some options on Klook's Hotel listings, we landed on an old favourite — Hard Rock Hotel Pattaya. It's located right along Pattaya Beach and has a massive swimming pool, along with the iconic Hard Rock Cafe within its compounds. If you've never had a Hard Rock hotel experience, this is a good place to try it out!
Cost: from ~S$91/night via Klook (deluxe room incl. breakfast)
Address: 429 Moo 9, Pattaya Beach Road, Bang Lamung District, Chon Buri 20150, Thailand
Read more: Hard Rock Hotel Pattaya Review — The Rock Star Experience (2017 Review)
Sanctuary of Truth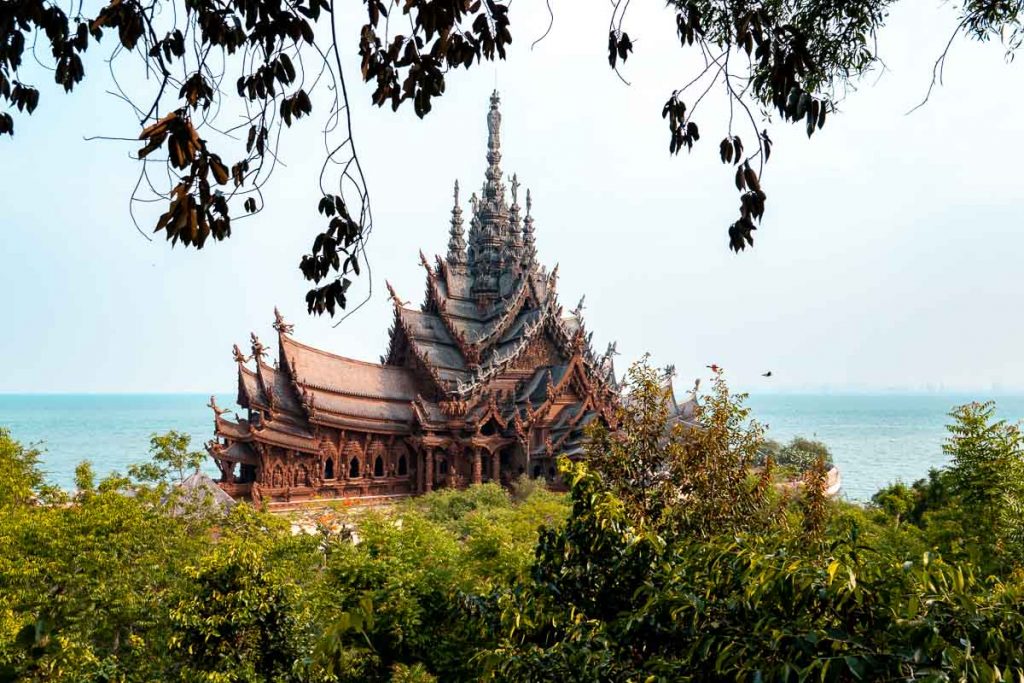 If you only have time for one cultural marvel this trip, it would be the Sanctuary of Truth — the largest wooden castle in the world. This is the largest building in Thailand, solely constructed out of wood. It was made using ancient Thai carpentry which doesn't use nails.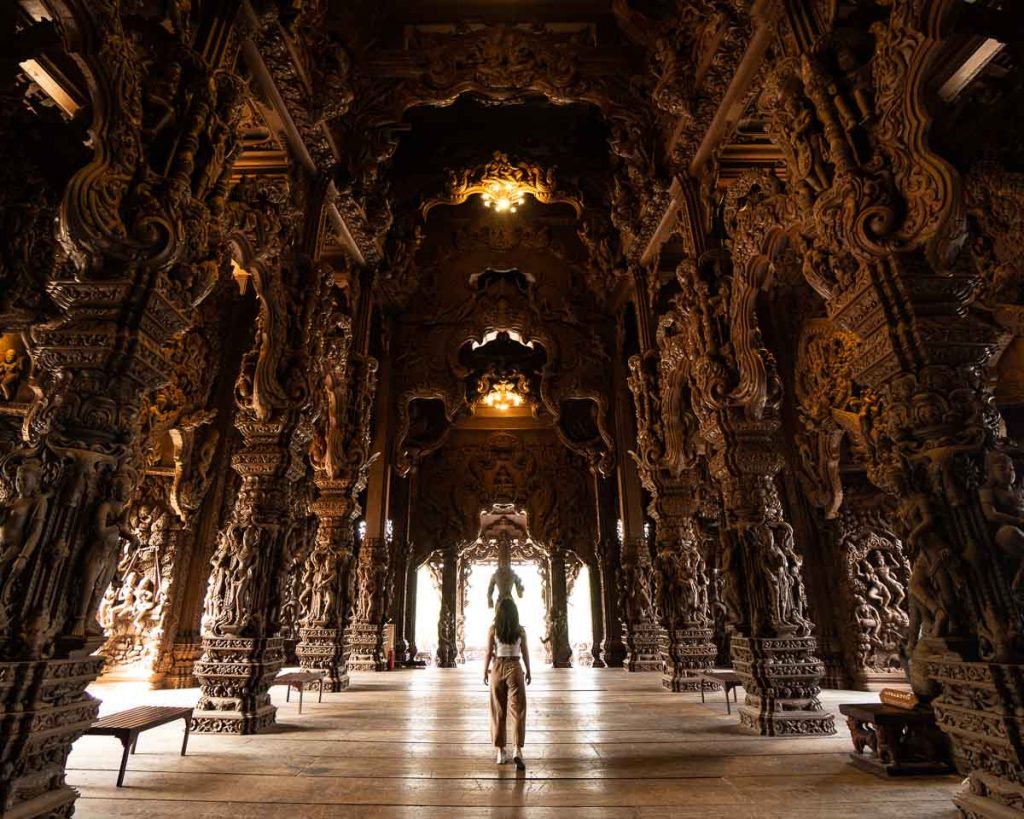 It already looks mystical from far, but it's worth approaching it up close to check out the incredibly detailed woodwork. Each panel tells stories of the various spiritual worlds ranging from the Hindu Brahma and the Buddhist Guan Yin.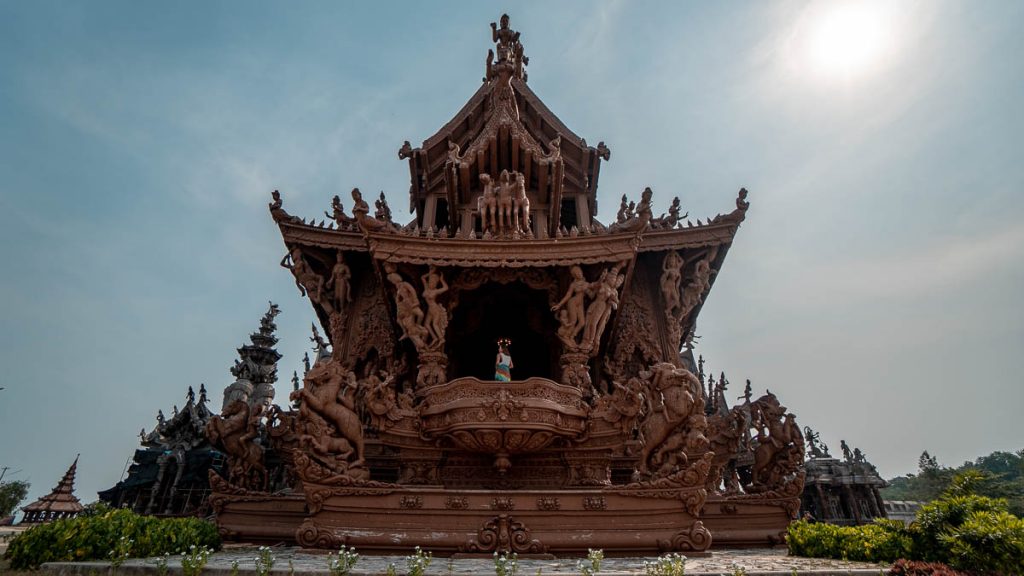 Despite the impressive front, the building has been under construction since 1981 and is only expected to be completed in 2025 or later. Hire a guide to get more insight into the various halls and the intricate wood carvings.
Entrance fee: ฿500 or ~S$15/pax via Klook
Opening hours: 8AM – 6PM
Address: 5 206/2 Pattaya-Naklua, Bang Lamung District, Chon Buri 20150, Thailand
3 Mermaids Cafe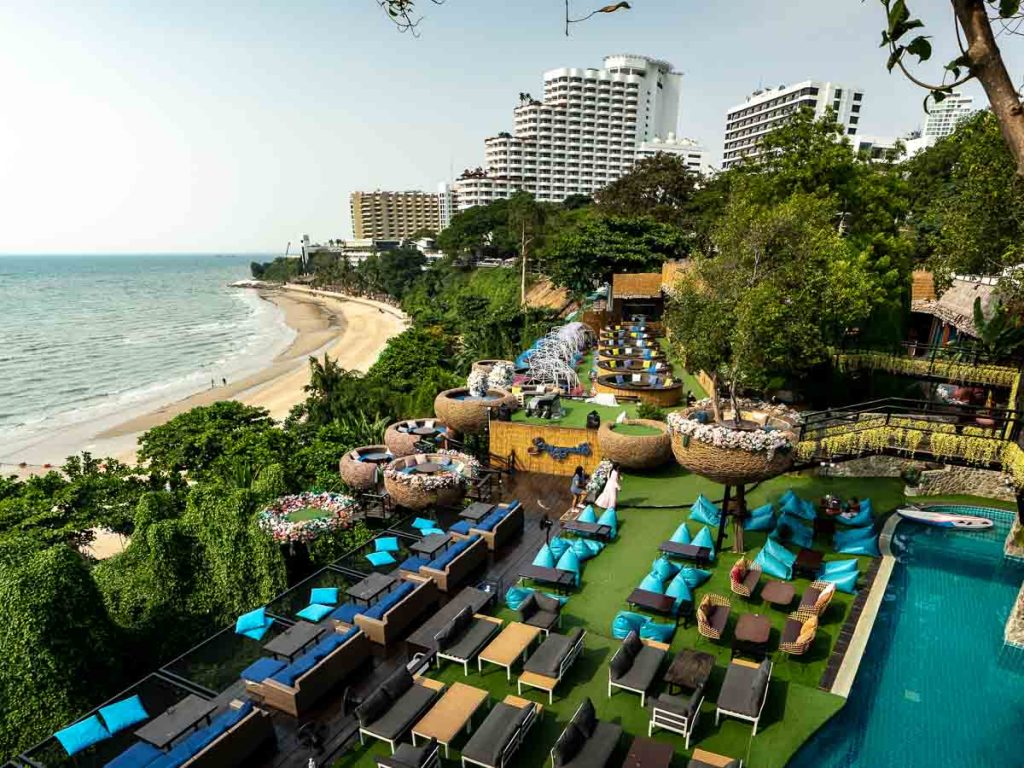 We chanced upon this by accident while looking for lunch near Cozy Beach, a lesser-known beach with amazing sunset views. There are a few fancy cafes in this area but 3 Mermaids stood out to us with its nest pods floating along the side of the hill. These pods tend to get booked out for sunset so do give them a call if you'd like to have one to yourself.
Cost: ~S$16/pax
Opening hours: 10AM – 10PM
Address: 286/5 Kasetsin 11 Alley, Nongprue, Bang Lamung District, Chon Buri 20150, Thailand
Squid Fishing at Tappia Floating Cafe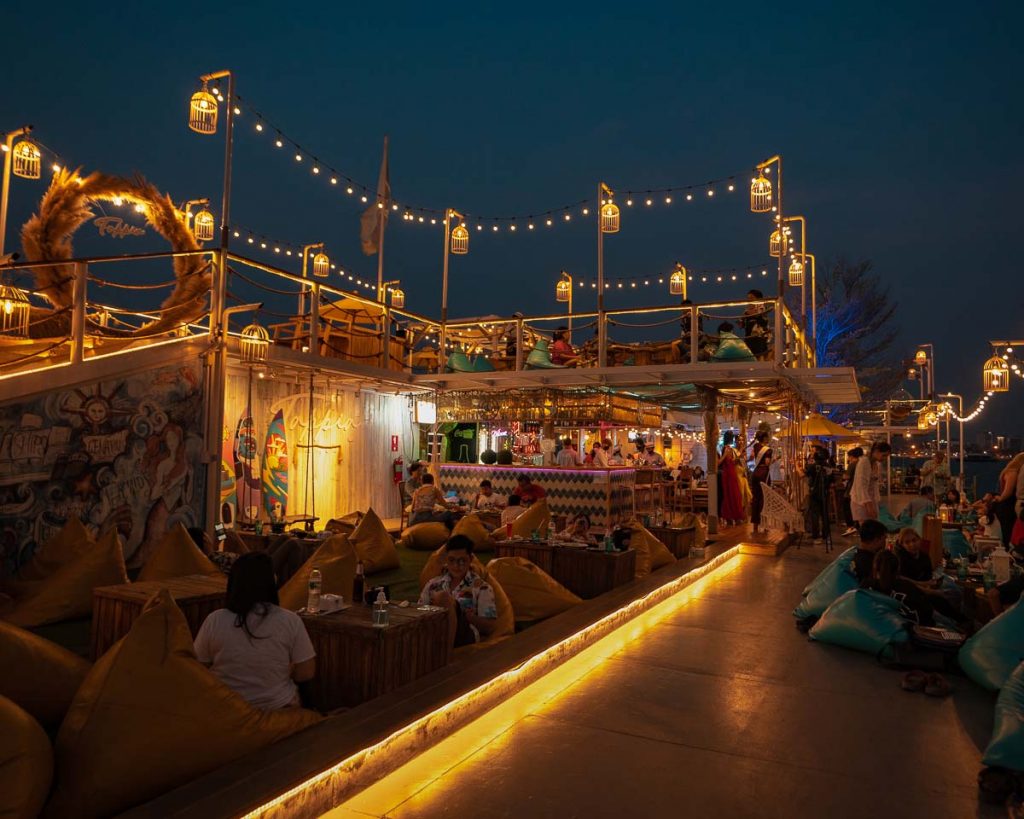 Tappia Floating Cafe is a restaurant located on the water off the coast of Pattaya. Apart from swimming across (jk), the only way to get across is by speed boat from Bali Hai Pier.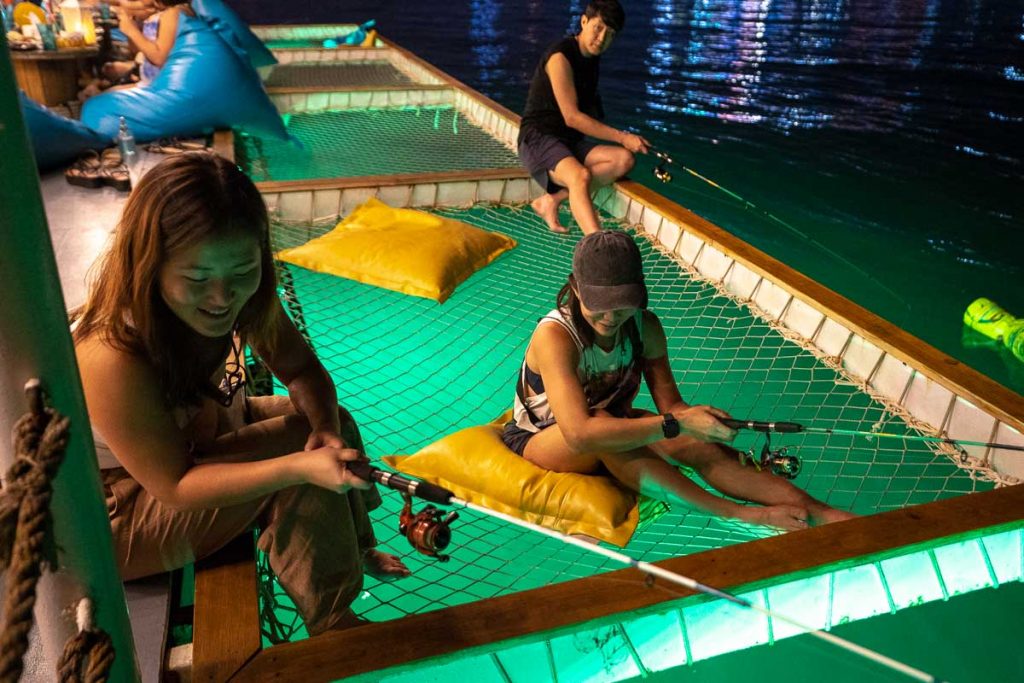 Come for the live music and chill atmosphere over dinner and drinks. If you're up for the challenge, you can have a go at squid fishing. Fair warning it's not going to be easy but if you manage to catch one, the staff will prepare it into squid sashimi for you.
Cost: ~S$16/pax (incl. drink and road trip speed boat from Bali Hai Pier)
Opening hours: 4PM – 10PM, Last entry 8PM
Meeting point: Bali Hai Pier, Pattaya City, Bang Lamung District, Chon Buri 20150, Thailand
Day 2
Day Trip to Koh Larn Island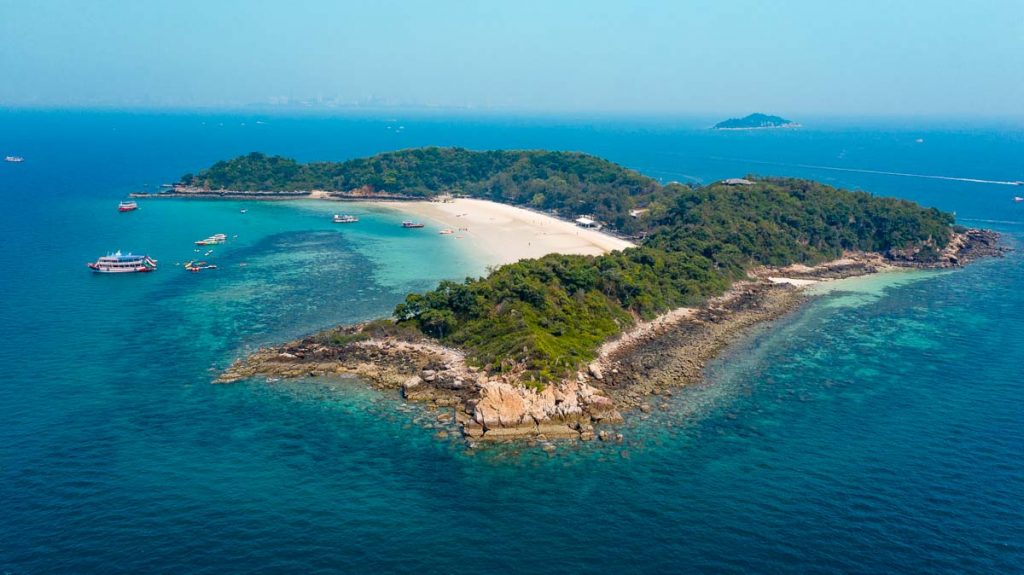 One of the most famous islands to explore from Pattaya is Koh Larn. Stepping on this island felt like we were stepping into Evian water. Yes, the water was that clear, which makes it a great stop for snorkelling and other fun water activities.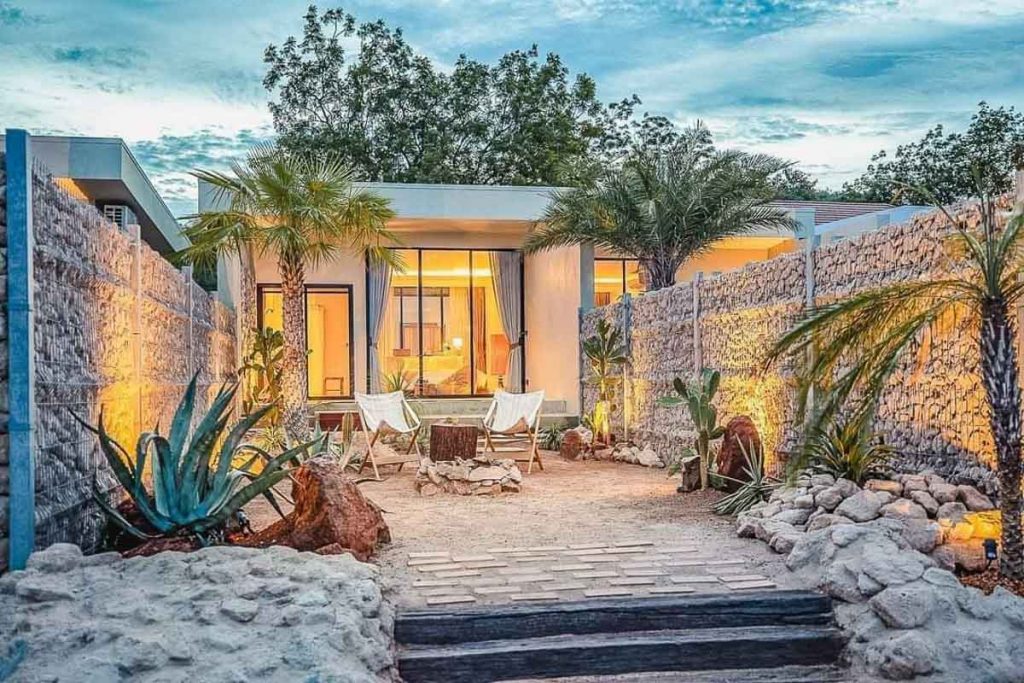 Photo credit: Casablanca Resort Koh Larn
If you have a little more time, you could even opt to stay the night at the cosy resort-like Casablanca Resort.
If not, hop on a full-day Koh Larn tour to experience it all. The tour includes a round-trip speed boat to the island as well as lunch.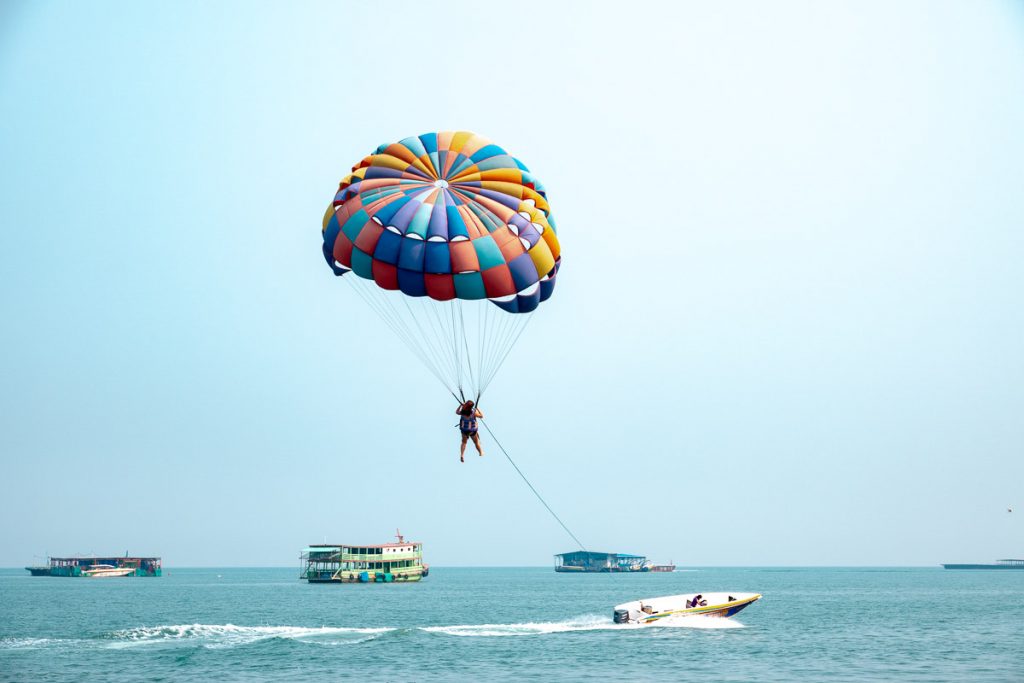 Optional parasailing session before arriving at Koh Larn Island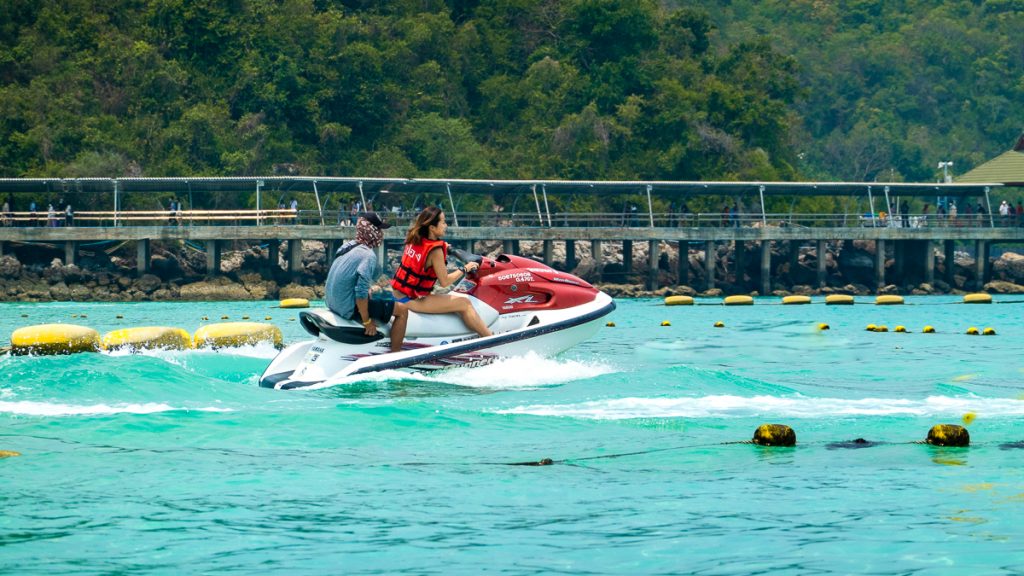 Once you've arrived at the islands, various activities await. Speed off on a jet-ski, test your balance on a banana boat, or rent a SUP board and go at your own pace.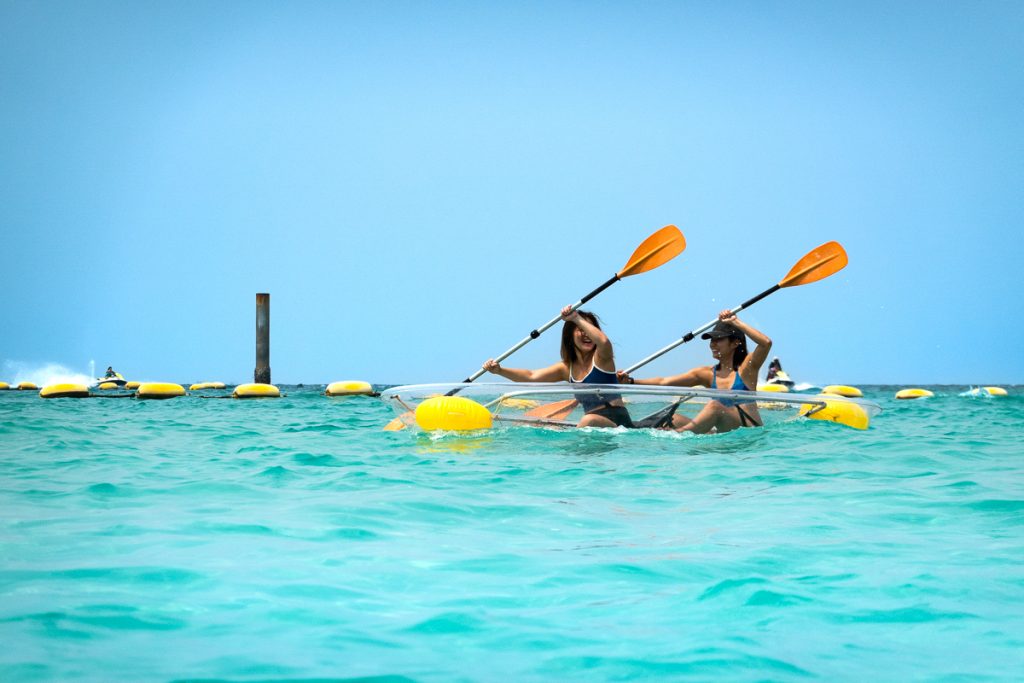 Just remember to bring along sunblock and a cap as the sun can be intense.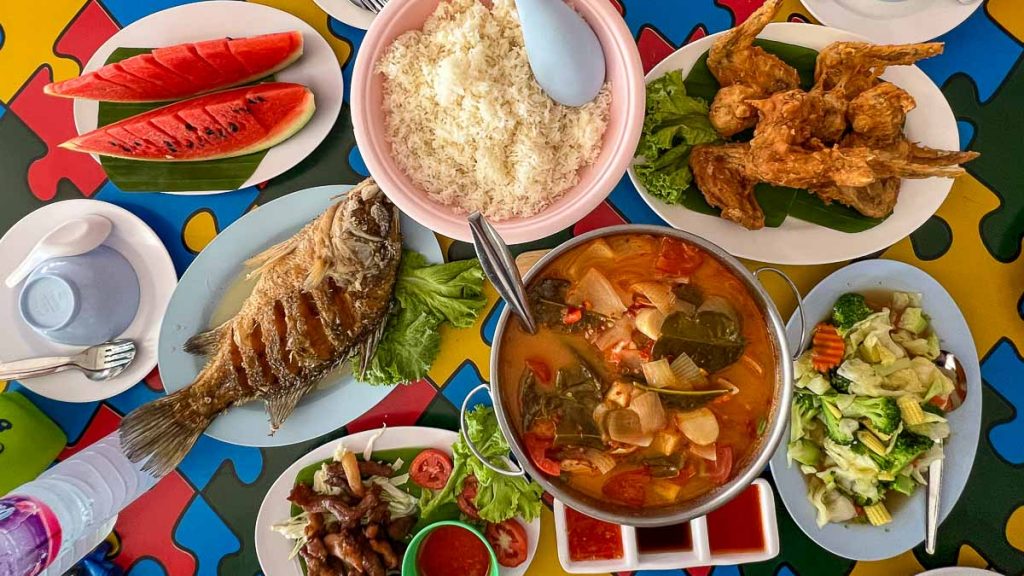 Lunch is included as well!
Cost: From ~S$34 (incl. hotel pick up and lunch), ~S$52 (incl. of hotel pick up, lunch, banana boat, and jet ski)
Tour timing: 8AM – 4PM
Day 3
ATV Off-Road Adventure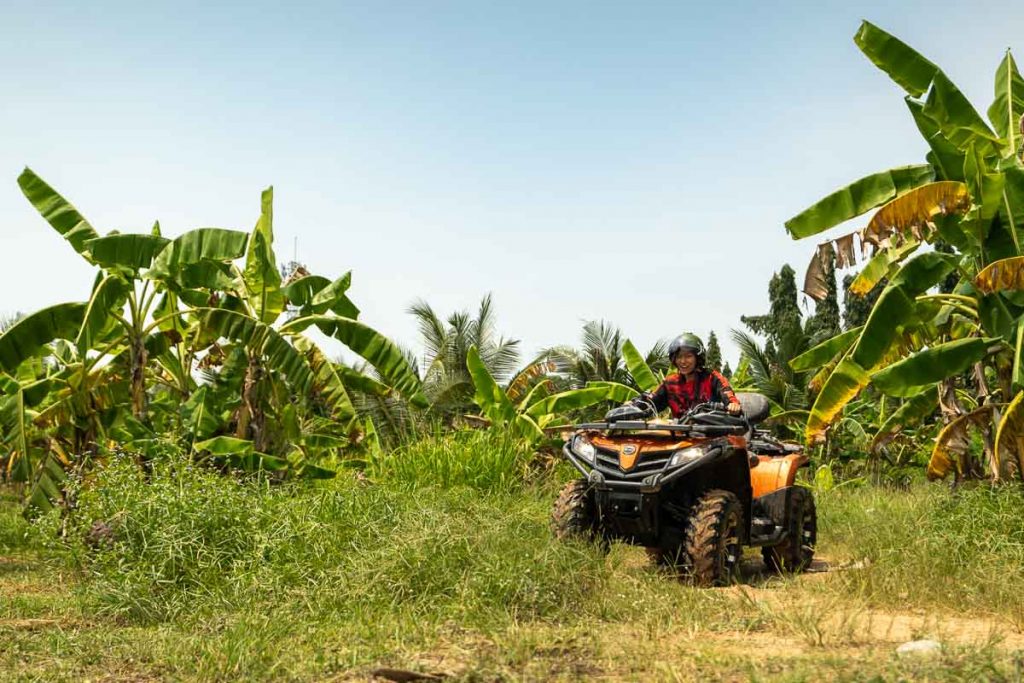 One of my unexpectedly favourite experiences in Pattaya was this off-road ATV adventure. Depending on your level of comfort with the ATV, the guide will introduce you to various off-road terrains. We got to ride over hills so steep you couldn't see the track from the top, to muddy ditches that make you doubt if you'll make it out on the other side — but the guide is super skilled so don't worry if you do end up getting stuck!
Cost: ~S$106 for a 27km route, ~S$126 for a 34km route (incl. round trip hotel transfer and lunch)
Tour timings: 10:30AM – 1:30PM, 2:30PM – 5:30PM
Address: 22/6 Moo 6, Pong, Banglamung, Chon Buri 20150, Thailand
Bonus: Skydive in Pattaya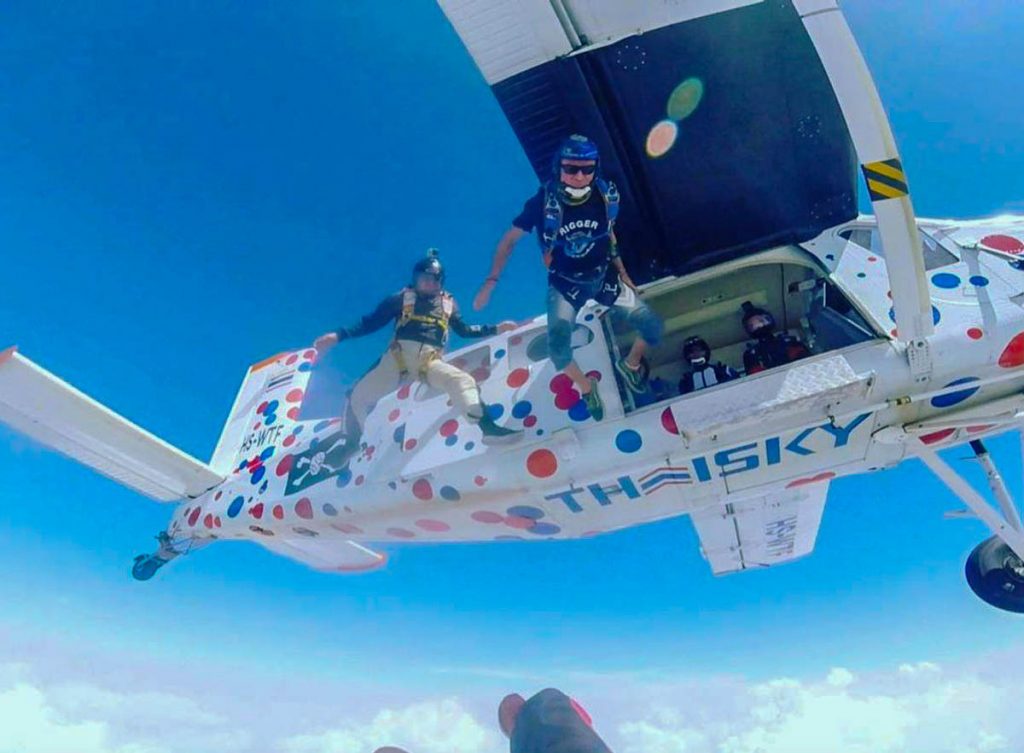 Photo credit: @thaiskyadventure via Instagram
Located in Sriracha, about 45 minutes from Pattaya city, is a nice drop zone for those looking for a little dose of adrenaline. Book yourself a tandem skydive, or if you're up for the adventure, take it up a notch — sign up for an accelerated freefall (AFF) course and learn to jump out of planes on your own.
Cost: From ฿8,450 for tandem jumps
Address: Thai Sky Adventures – Skydive, Pattaya, Thailand, Sriracha, Pattaya, Chon Buri 20230, Thailand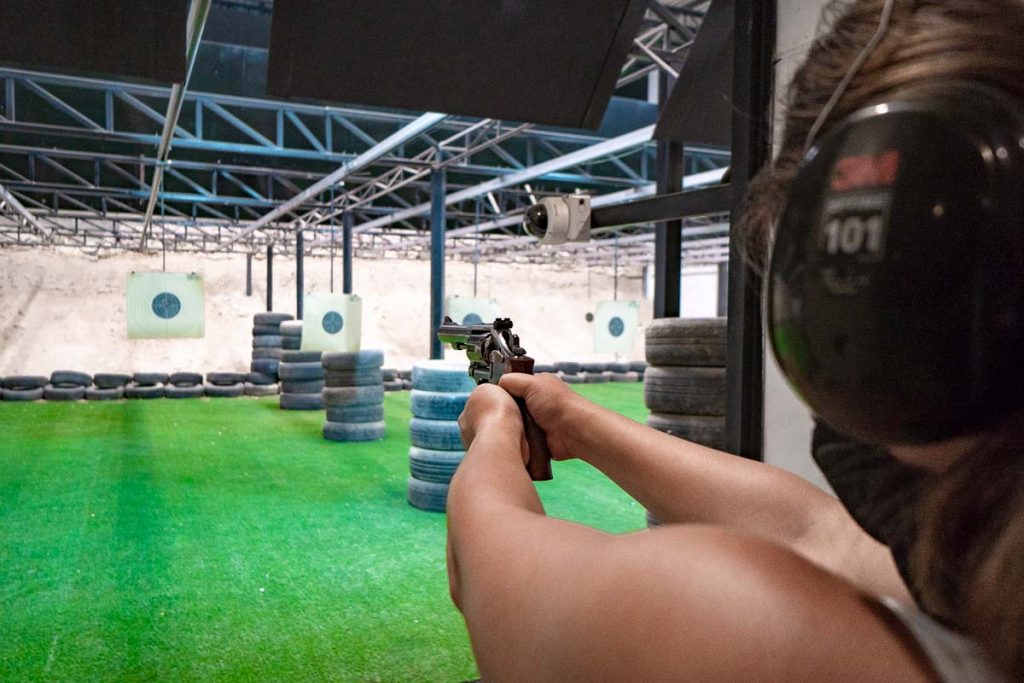 And while you're at Sriracha, pop a visit to Light Bullet shooting range just next to the skydiving dropzone. The basic shooting package includes three different guns (rifle, pistol, and revolver) with 10 rounds each.
Don't worry if you've never held a gun as there will be an instructor to cover the basics and ensure everyone's safety.
Cost: ~S$64 for the three-gun package
Opening hours: 10AM – 5PM
Address: Nong Kham, Si Racha District, Chon Buri 20110, Thailand
Getting to Pattaya from Bangkok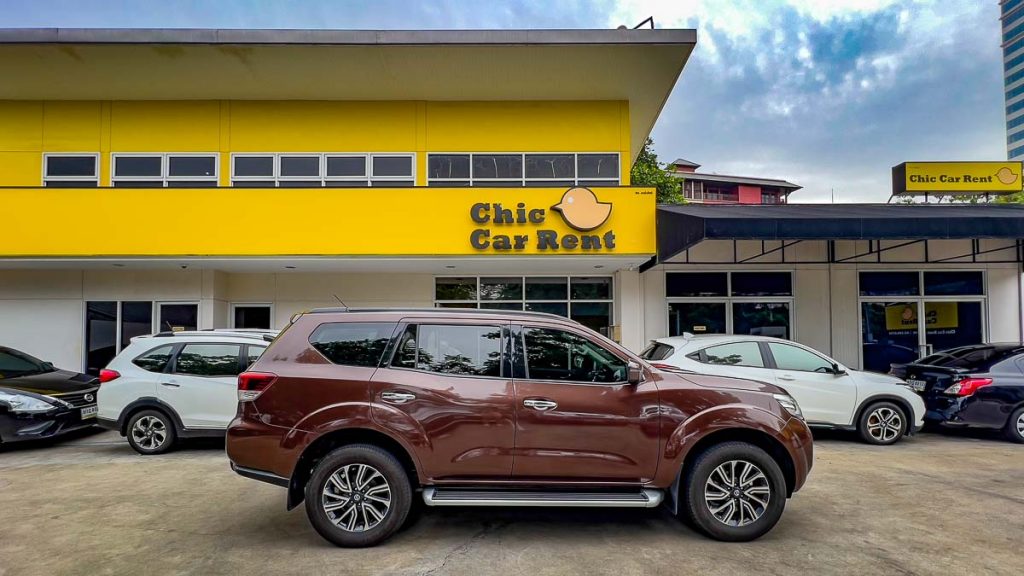 Pattaya is an easy 1.5–2-hour drive from Bangkok and parking is widely available. That said, most of the attractions are centred in the city or are easily accessible by Grab so it'd be convenient for non-drivers too. Here are some options:
Car rental — rental rates start at about ฿800/day (~S$32) but do consider topping up insurance for zero excess coverage
Private City Transfer — from S$65, the driver picks you up from your accommodation in Bangkok and drops you off at your Pattaya accommodation
Public bus — ฿119, hourly departures from Ekkamai (Bangkok)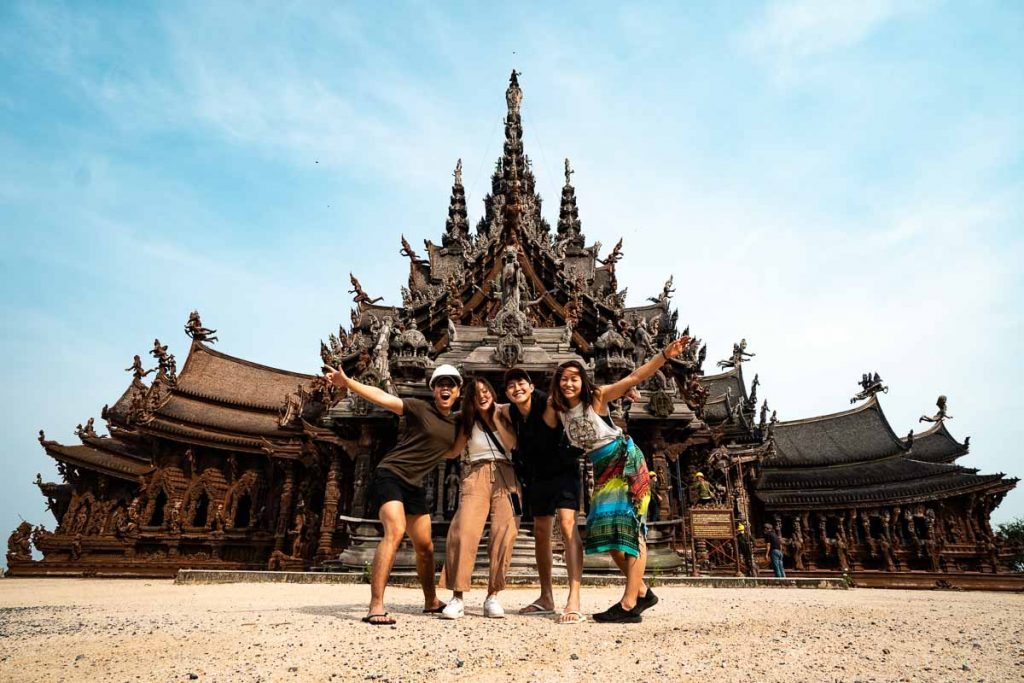 Having the chance to live in Thailand for a month truly gave us a different perspective of this seemingly familiar destination. But you don't have to wait till you have an entire month away from Singapore — the next time you're planning a quick getaway in Thailand, why not venture a little further to places like Pattaya, Hua Hin, or Kanchanaburi. You might just find hidden gems of your own that aren't yet on this Pattaya itinerary 😉
Read more: Thailand Road Trip Guide: 5 Epic Ideas Under 3hrs from Bangkok
Did we miss out on any cool experiences in this Pattaya itinerary? Let us know in the comments below!
---
This post was brought to you by Klook.