ICOCA, JR Kansai Pass, Osaka Amazing Pass — if you aren't already acquainted with these, you should be reading this transport guide!
While planning a 7-day Japan itinerary starting from Osaka and surrounds, we found out that you could save quite a bit with Japan's transport passes. For example, we had only spent a total of ¥17,510 (~S$168) on single-trip tickets. This meant we managed to save ~S$72 with the JR Wide Area Kansai Pass.
However, it can be hard to choose which transport pass to get — there are just so many different options and things to consider!
To start, here are some of the passes available:
Transport Pass
Price
Coverage
Validity
Covered (Unlimited travel)
Not Covered
Osaka Amazing Pass
From ~S$18
Osaka
1 or 2 days (consecutive)
– Osaka subway lines
– Osaka city buses
– JR lines, Shinkansen
Osaka Metro Pass
From ~S$6
Osaka
1 or 2 days (consecutive)
– Osaka subway lines
– Osaka city buses
– Hankyu lines
– Kintetsu lines
ICOCA
From ~S$65 (with Kansai Thru Pass)
Whole of Japan
Expires if unused for 10 years
– Any train or bus lines with IC card reader
– No unlimited travel
– Shinkansen
Kyoto-Osaka Sightseeing Pass
From ~S$5
Osaka, Kyoto
1 day
– Keihan lines
– Otokyoyama Cable Line
– JR lines
Kansai Thru Pass
From ~S$40
Kansai Region (incl. Osaka, Kyoto, Kobe, Nara etc)
2 or 3 days (consecutive/non-consecutive)
– Non-JR lines and buses in Kansai region
– JR lines, Shinkansen
Kintetsu Rail Pass
From ~S$14
Osaka, Kyoto, Nara, Mie, Nagoya
1, 2, 5 or 5 days plus (consecutive)
– Kintetsu lines
– Nara Kotsu buses
– Osaka subway lines
Hanshin Tourist Pass
From ~S$5
Osaka, Kobe
1 day
– Hanshin lines
– Non-Hanshin lines
Hankyu Tourist Pass
From ~S$6
Osaka, Kyoto, Kobe
1 or 2 days (consecutive)
– Hankyu lines
– Non-Hankyu lines
JR West Kansai Pass
From ~S$26
Kansai Region (incl. Osaka, Kyoto, Kobe, Nara, etc)
1, 2, 3 or 4 days (consecutive)
– JR lines
– Non-JR lines, Shinkansen
JR Wide Area Kansai Pass
From ~S$110
Kansai Region (incl. Osaka, Kyoto, Himeji, Kobe, Nara, etc)
5 days (consecutive)
– JR lines
– Sanyo Shinkansen
– Hello Kitty Shinkansen
– Non-JR lines
I know, overwhelming huh.
In hindsight, we realised we didn't plan things thoroughly before our trip and ended up missing trains or not fully maximising our JR pass. So here's the Osaka transport guide we wished we had before our trip so you don't have to go through the same pain.
1) Plan Your Route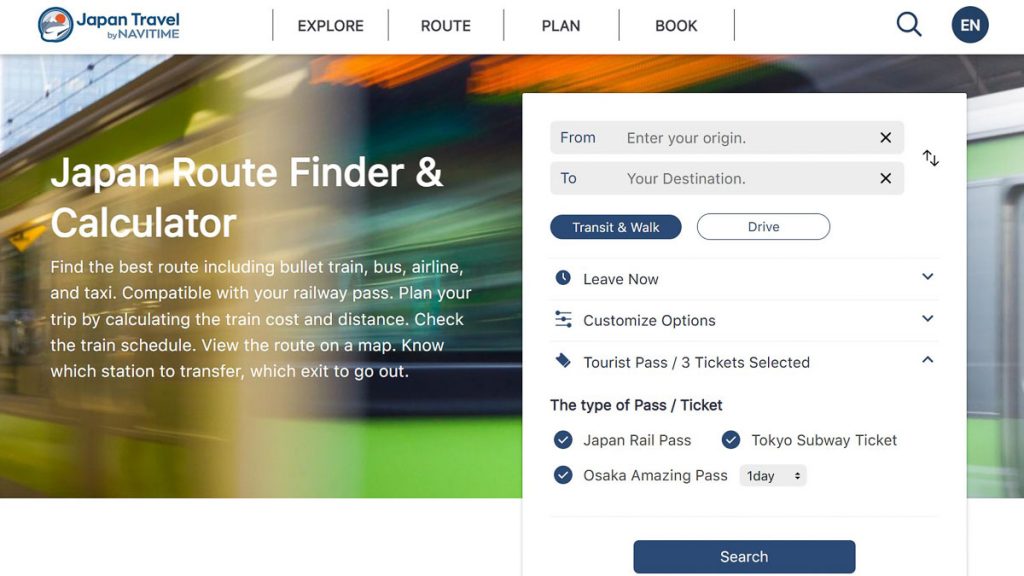 Firstly, we found it useful to plot a map of the places you'll visit. This will help decide which transport pass to get as some attractions are closer to certain metro or JR lines.
While Google Maps is helpful, we used the local app Japan Travel by Navitime to plan our journey instead as it's more accurate in Japan — such as providing the ticket costs and which train platform to go to.
We then organised the information in a table such as location, departing/arriving train station and the cost, so it's easier to see. Take note that our trip was back in 2022, so the cost for each location may have changed already!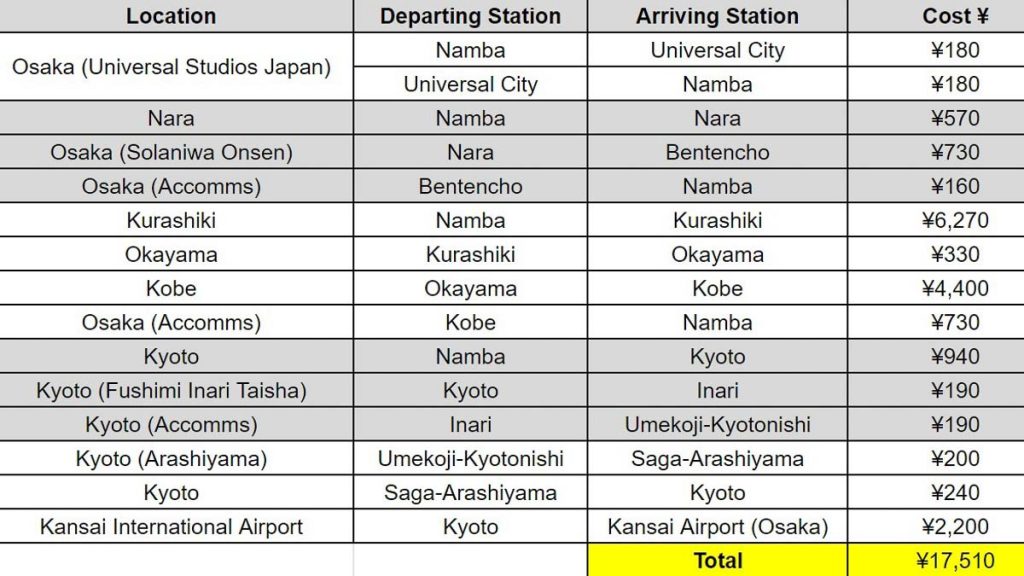 *Pro-tip: Use online tools like Jorudan to help calculate the costs for your trips.
Different passes have different coverage and costs. Laying the information we needed in a table like this helped us narrow down to the 5-day JR Wide Area Kansai Pass as it covered all the regions we planned to visit and helped us save money compared to buying single tickets.
Read also: JR Pass Guide — 9 Things You Need To Know Before Getting Your First Japan Rail Pass
2) Find Extra Perks Your Pass Offers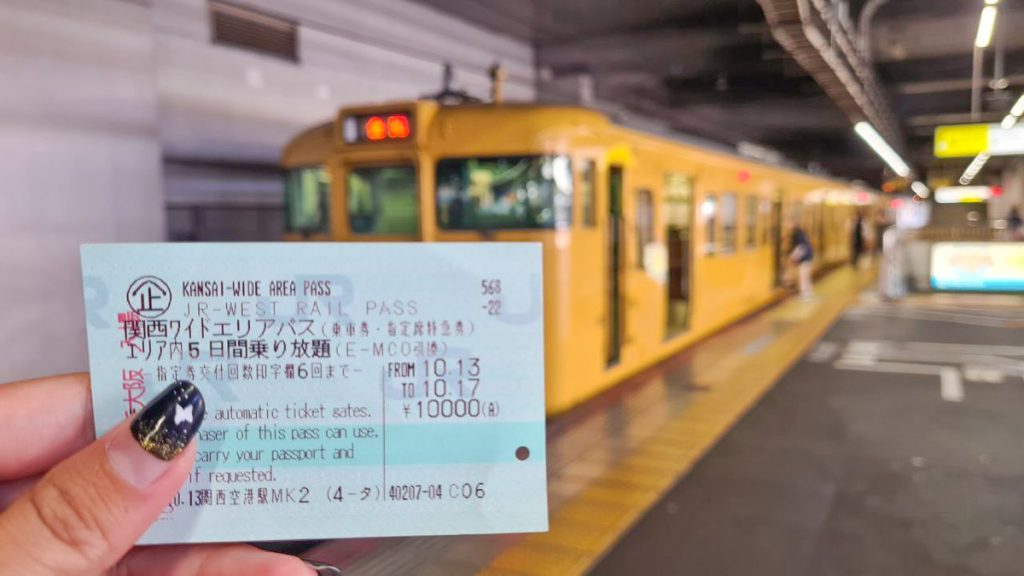 Once you've decided on your pass, read the fine print as some passes may include extra perks! Our JR Wide Area Kansai Pass included the Limited Express Haruka airport train and the Shinkansen to Okayama, on top of JR lines in the Kansai Region.
*Pro-tip: To fully maximise the unlimited rides on a JR pass, activate it only when you're travelling to multiple places in a day rather than just a single location.
For example, reserved seating was included in our pass for certain trains which proved useful, especially for longer journeys like our ride from Kyoto to Kansai International Airport (KIX). You might also want to get reserved seats when travelling during peak hours around 8–9AM.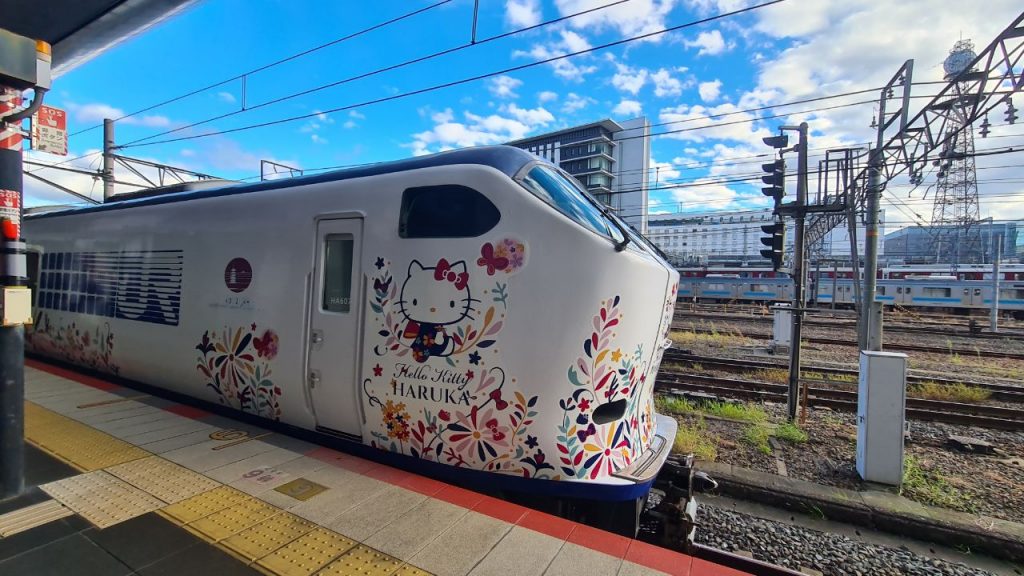 Kyoto station is a major train station with many intersecting lines, which is why it's always so crowded. Hence, it'll be better to book your seats in advance if you're departing from there!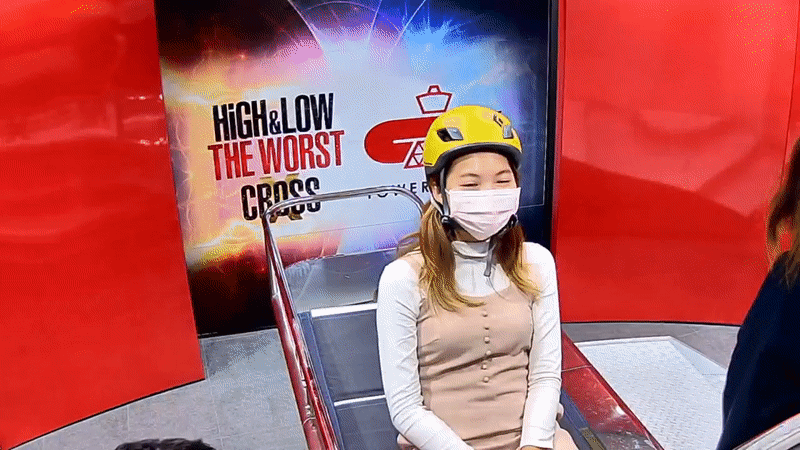 Other passes like the Osaka Amazing Pass gives you free access to over 50 attractions such as the Tsutenkaku Tower Slider (opened May 2022) and Osaka Castle. So read the conditions carefully to maximise all the perks 😉
3) Check the Train Schedule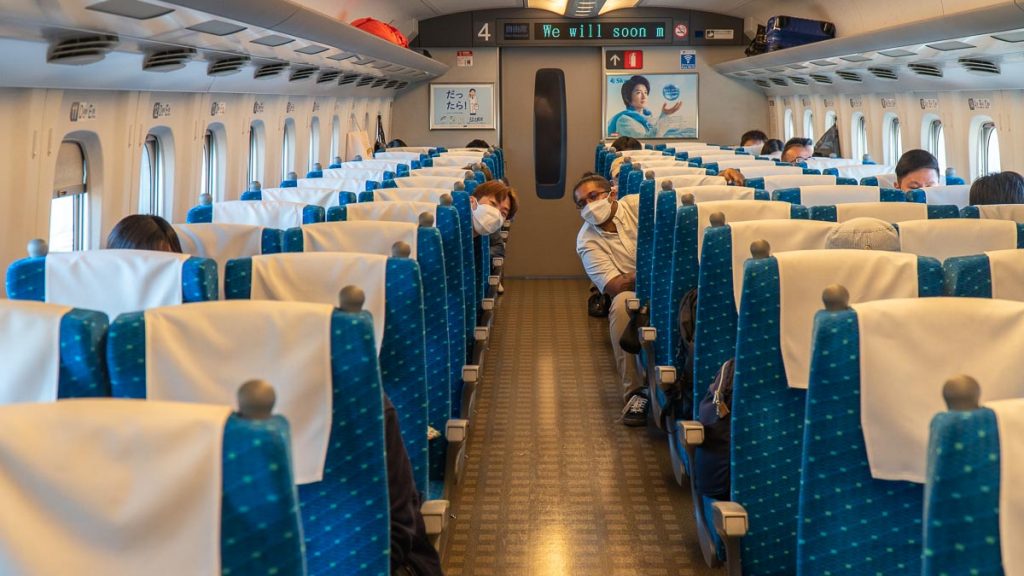 Trains in Japan are really punctual. Miss it by a minute and you might have to wait an hour for the next. #truestory this happened to us when we reached Osaka.
We found Japan Travel by Navitime app useful in searching for the schedule beforehand.
So lesson learnt, here are some alternative trains you can take from the airport if you've missed yours:
– Nankai Line Airport Express (35 minutes to Namba Station)
– Limited Express Haruka (50 minutes to Shin-Osaka Station)
– Kansai Airport Rapid Service (65 minutes to Osaka Station)
4) Pre-book Your Seat Reservation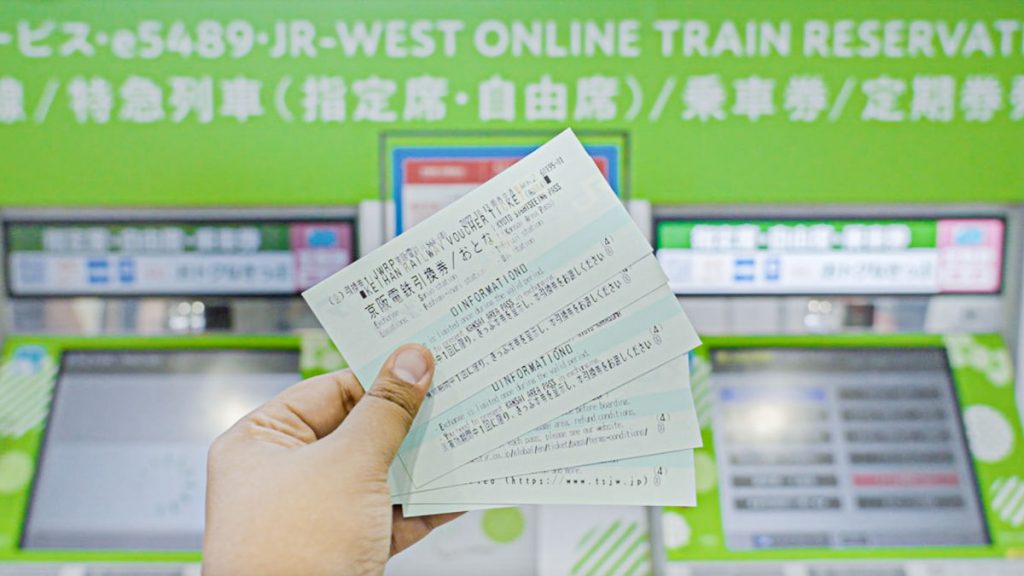 Some trains like the limited express train to Kyoto are for reserved seating only.
If you're found without a reserved ticket, you might be asked by the conductor to purchase a ticket on the spot or alight at the next stop.
To secure a seat during peak travel timings, long journeys, or unexpected situations, remember to reserve it at least a day in advance!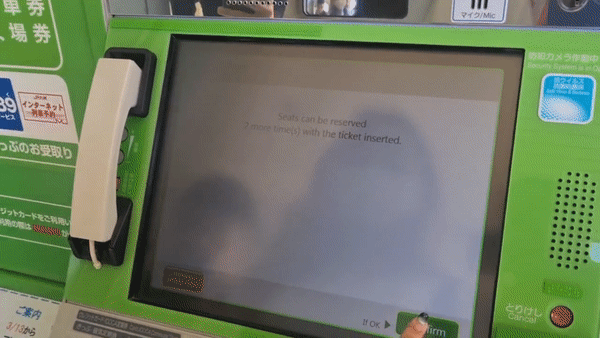 You can book your seats at any JR ticket office or via the green ticketing machines at any JR train station.
Here are the steps:
– Key in your departing and arriving station
– Key in your departure time
– Select your preferred seats
– The machine will issue your seat reservation tickets
5) Get the Reloadable ICOCA Card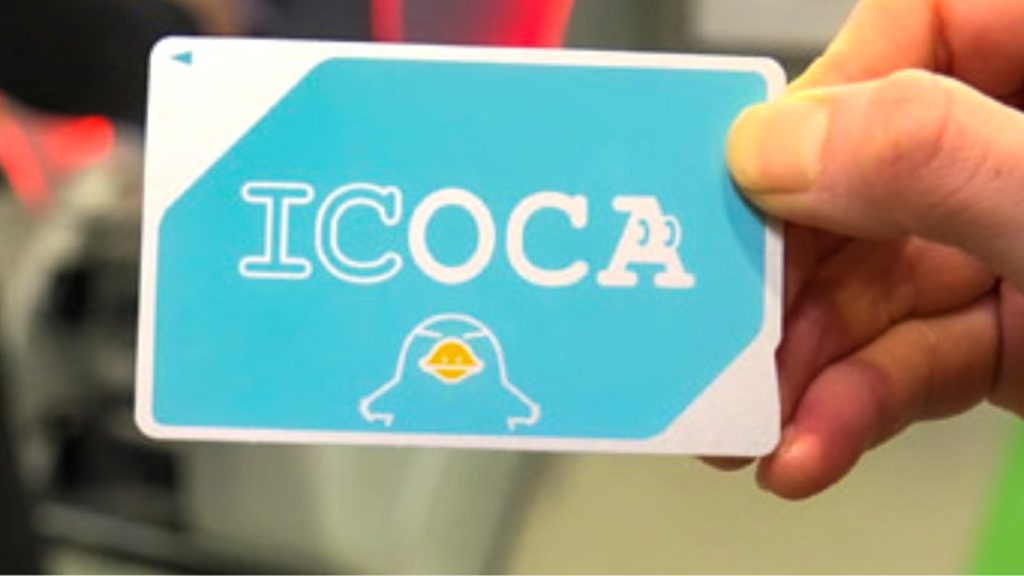 Photo credit: JR-West
Regardless of which pass you end up with, it's always good to have an ICOCA card handy to cover the transport that your pass does not. For example, our JR Wide Area Kansai Pass covered the JR lines but some attractions like the Osaka Kaiyukan Aquarium, are only accessible via the local metro.
Instead of getting individual tickets, having an ICOCA card means you can just tap in and have the value deducted from your card. It's basically a reloadable prepaid card (just like our EZ-link) and can be used on all subways, trains and even buses.
Plus, you can also use the card to pay for food or shopping at participating stores with the ICOCA logo!
FAQs about Japan Transport Passes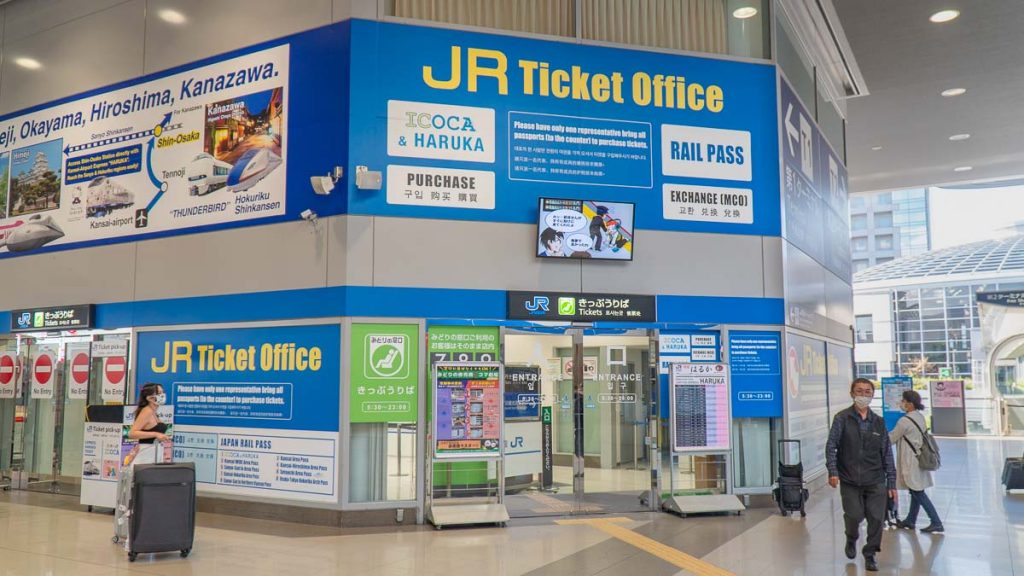 Where to buy and collect your transport passes?
You can get your transport passes at the physical JR ticket counter (more expensive) or from official websites like Japan Railways and Klook. The JR Wide Area Kansai Pass we bought goes for ¥12,000 (~S$110) online.
As for redemption, it varies according to which pass you're getting but here are some typical locations:
– Tourist information centres
– Station ticket offices
– Green ticketing machines at train stations (self-collection)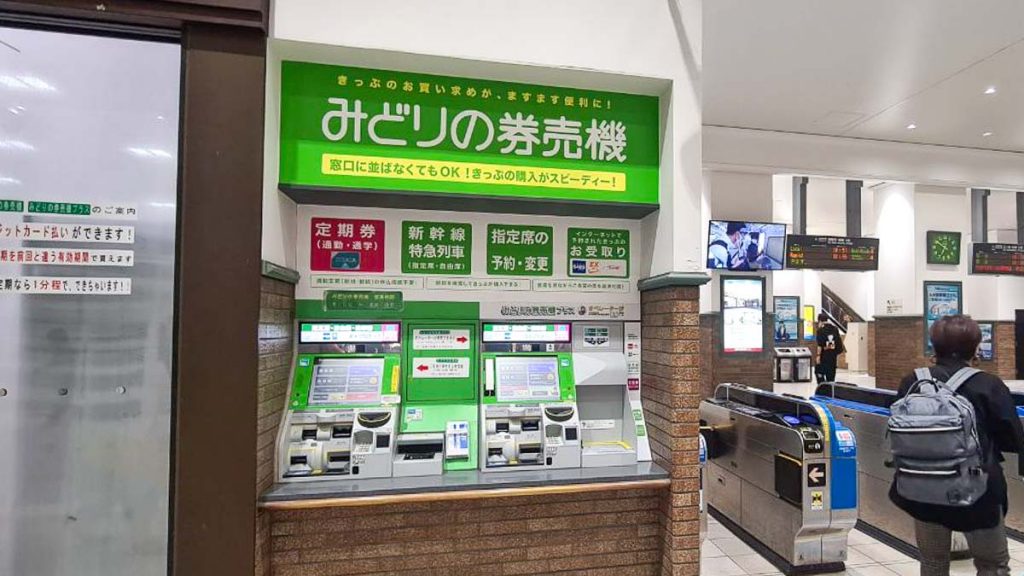 For instance, after purchasing our JR Kansai pass online via Klook, we received an electronic exchange order in the form of a QR code. We then scanned the QR code via the green ticketing machine to redeem our physical JR pass.
However, other passes such as the Whole Japan JR pass would require a physical exchange order — mailed to you within seven days after purchase. You would then need to head to a JR ticket office to swap it for a physical JR pass. For this particular pass, you won't be able to self-collect via the green ticketing machine.
*Note: Some passes are also only available for redemption at certain train stations (such as major ones like Shin-Osaka), so read the details carefully before collection!
Can I use a SUICA instead of an ICOCA card?
Yes, you can! Both the SUICA and ICOCA cards are reloadable prepaid cards which can be used on subway/JR/private trains and buses.
While SUICA cards are more commonly used in Tokyo, ICOCA cards are used in the Kansai region such as Osaka and Kyoto. But as long as there's an IC reader, both cards can be used interchangeably in all regions.
*Note: Both cards don't cover Shinkansen rides though, so you'll need to purchase a separate ticket.
Ideas for your next trip to Osaka and its surrounds: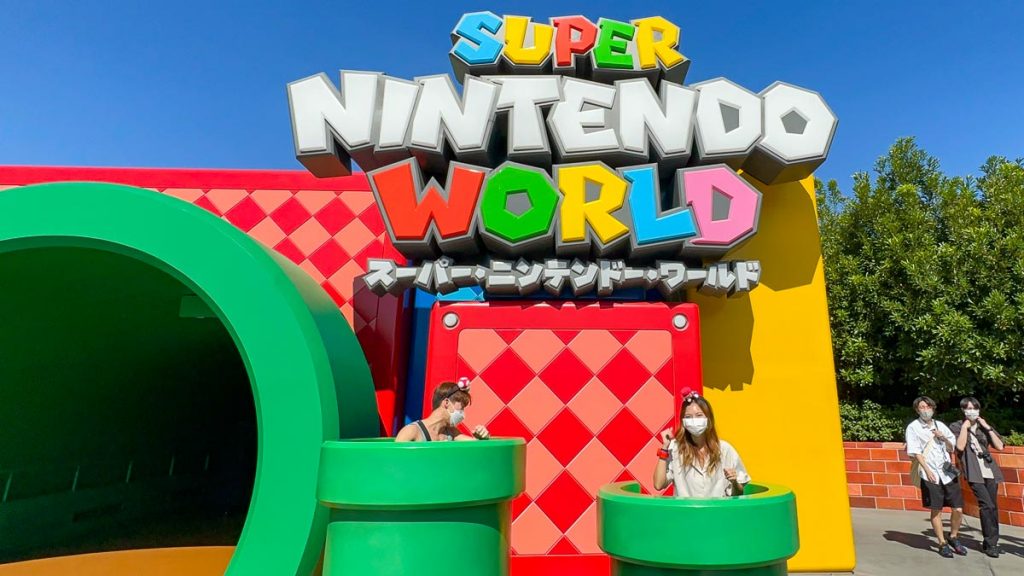 From spending a day in Universal Studios Japan to heading out for day trips, there's plenty to do in Osaka! Check out some of our guides and itineraries for inspiration:

– 13 Best Things to Do in Osaka — New and Must-visit Attractions in 2022
– Osaka Budget Guide — Travel for Under S$70 a Day incl. Accommodation
– 7D Japan Itinerary Under S$1.3k — Osaka and Other Epic Cities in the Kansai Region
– The Ultimate USJ Guide And Tips To Planning A Magical Experience — Universal Studios Japan
We hope this transport guide has been useful for travelling around Osaka! Comment down below if you have other questions 👇
---
Like what you see? Follow us on Facebook, Instagram, YouTube, and Telegram for more travel inspiration!