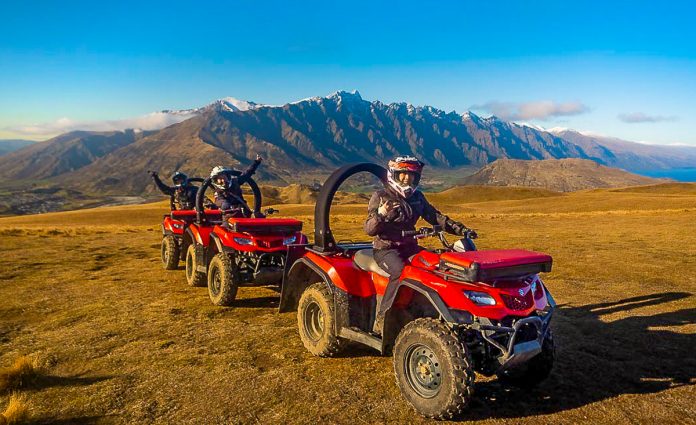 Here's why they call Queenstown, New Zealand the "Adventure Capital of the World".
Last updated: 22 Sep 2023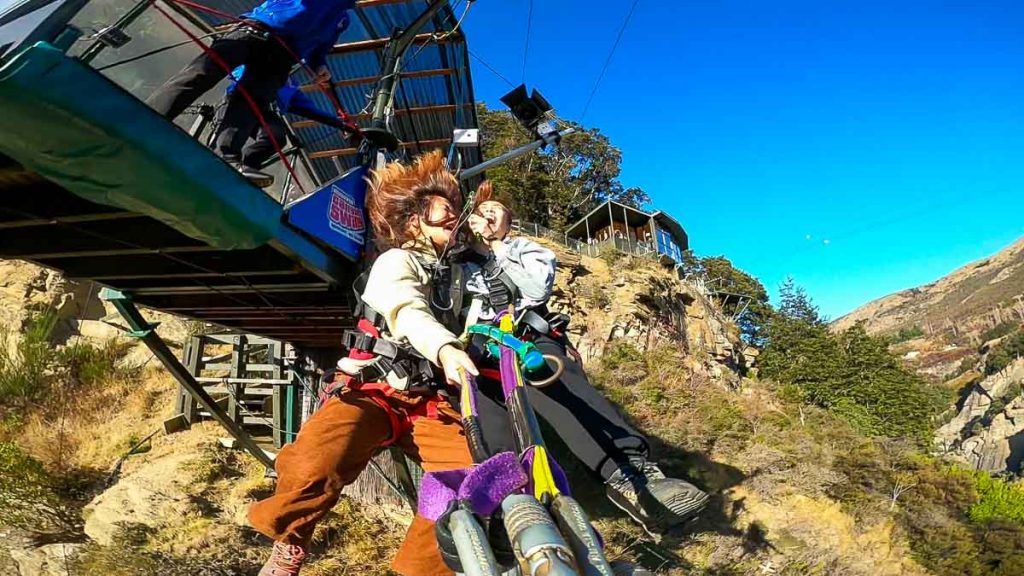 As someone with a fear of heights, canyon-swinging was something I never thought I'd do. But since 1) it was a part of my job, and 2) Queenstown is probably one of the most scenic places in the world to do it — did I really want to miss out?
Many of Queenstown's adrenaline activities are set against the scenic backdrop of the Remarkables Ski Area and Lake Wakatipu. But don't be fooled by the peaceful exterior: it's probably the most exciting town you'll find in the whole of New Zealand.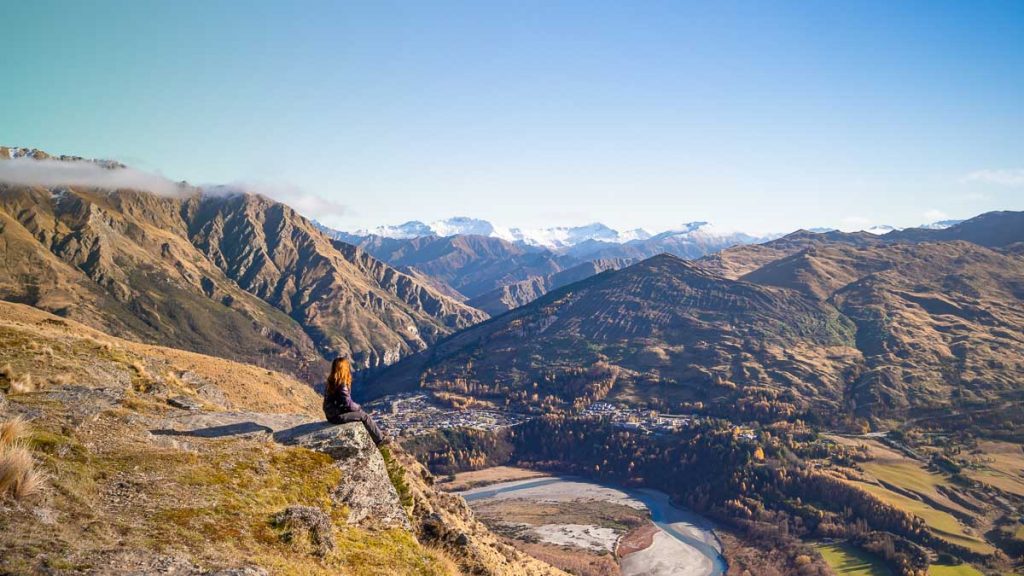 From skydiving to quad-biking, Queenstown is the one-stop hub to check off your bucket list. We rounded up 11 activities perfect for the adrenaline junkies.
*Pro-tip: Read till the end to find out how to save up to 25% and get access to multiple activities through the Klook Pass!
1) Swing across a beautiful canyon
The best way to appreciate the beauty of New Zealand's canyons is by swinging across its turquoise waters from tremendous heights! Perhaps the most famous place where you could do this is the 300m Nevis Swing.
For our trip, we decided to try the Shotover Canyon Swing to get a view of turquoise waters while we screamed our lungs out.
You'll get to choose from various "jump styles", from the friendly tandem cutaway — where you fall from a comfy sitting position — to crazier options like the trike, the chair, and the Sparta.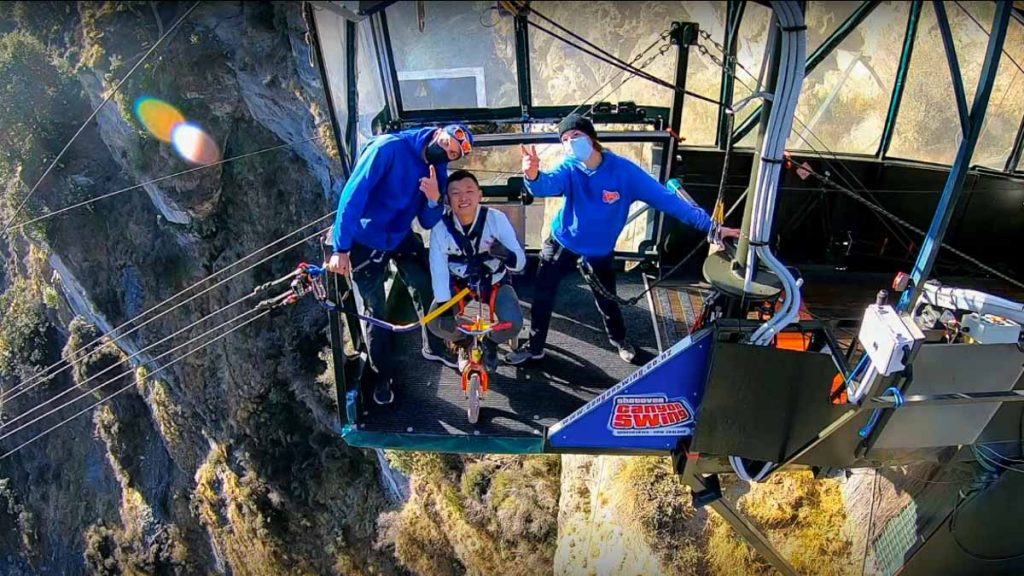 There's no backing out once you're on the tricycle. Simply roll out into the canyon and enjoy the ride!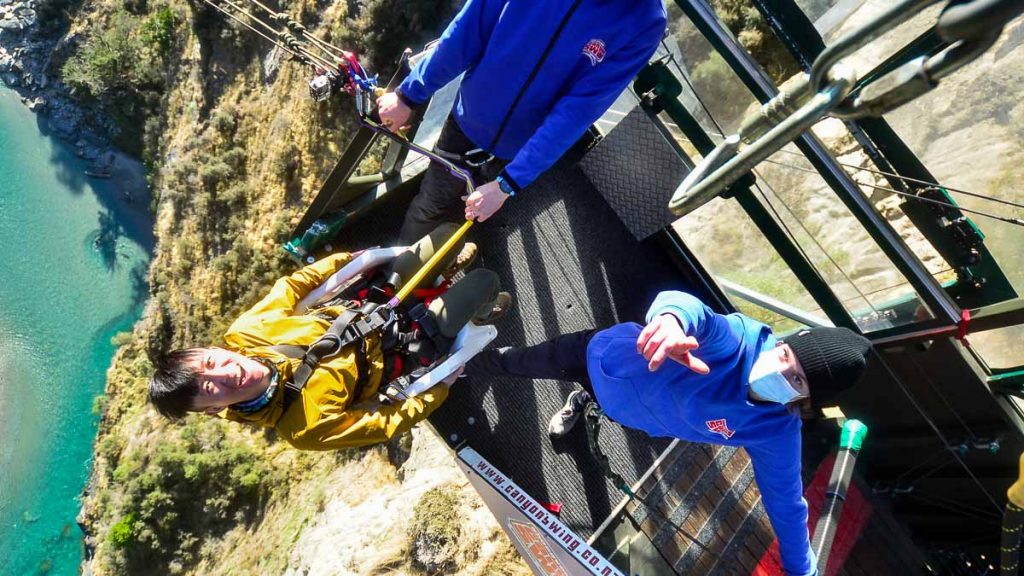 Opt for the chair if you enjoy the tease and adrenaline of rocking back and forth at the cliff edge — at the mercy of your jumpmaster 💀.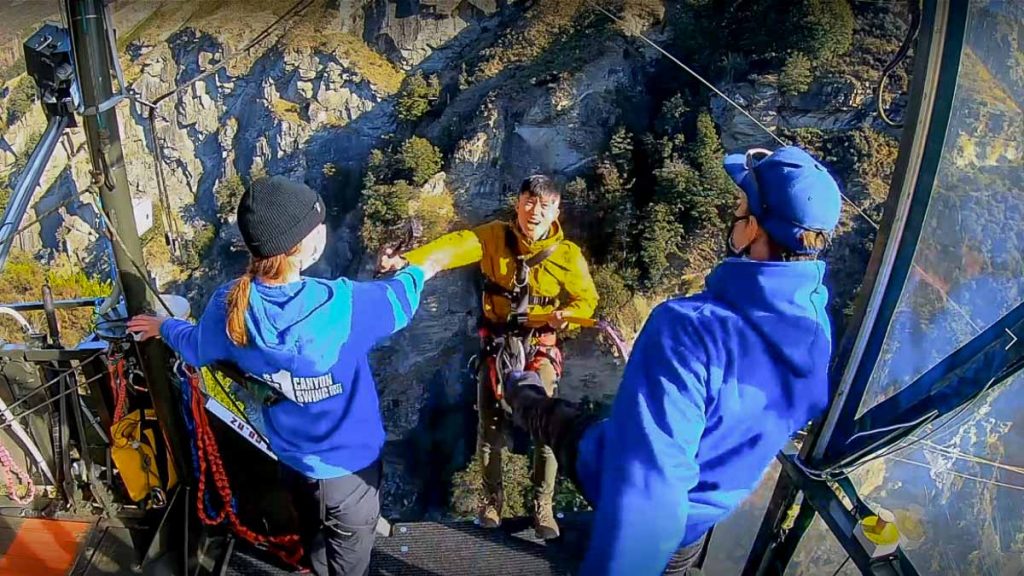 Meanwhile, the jumpmaster's Sparta kick will send you flying out into the canyon before you have time to process the fall! According to our jumpmasters, the oldest person to jump to date was 87 years old, and knowing that he made the swing — perhaps it's time for you to give it a try.
The Nevis Swing
Cost: From ~S$199/pax via Klook
Opening hours: 8AM – 5PM
How to get there: 2min walk from Fergburger at Shotover Street (Google Maps)

Shotover Canyon Swing
Cost: From ~NZ$259/pax (~S$211)
Opening hours: 8:30AM – 5PM
How to get there: 1min walk from Fergburger at Shotover Street (Google Maps)
*Pro-tip: Go for a second swing via a different jump style because it'll only set you back by an additional NZ$65 (~S$52), payment on-site!
2) Explore glaciers through heli-hiking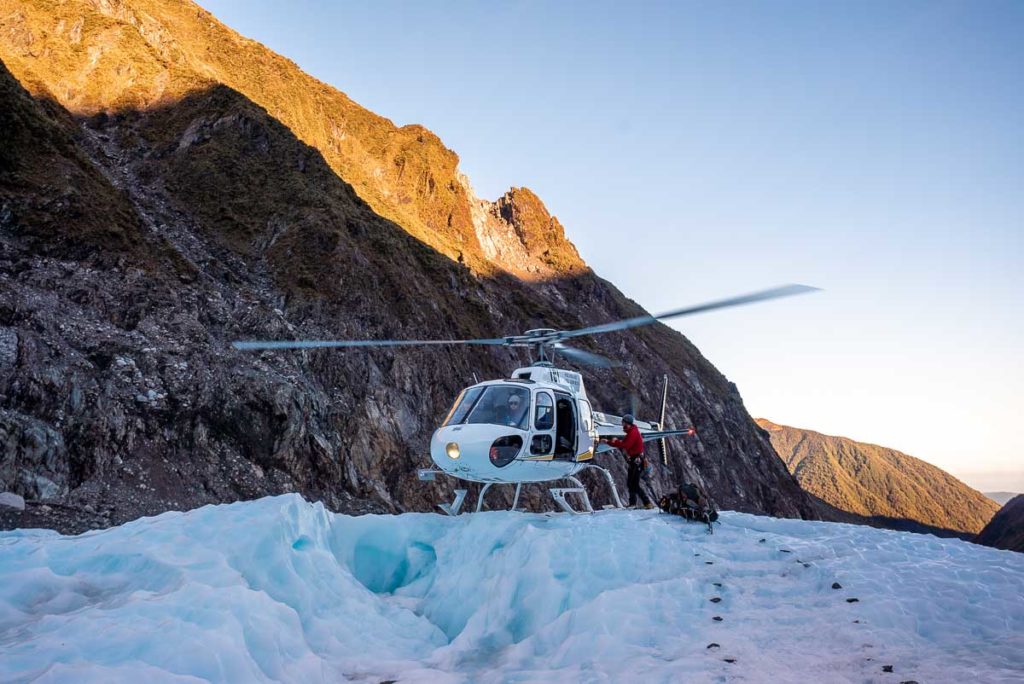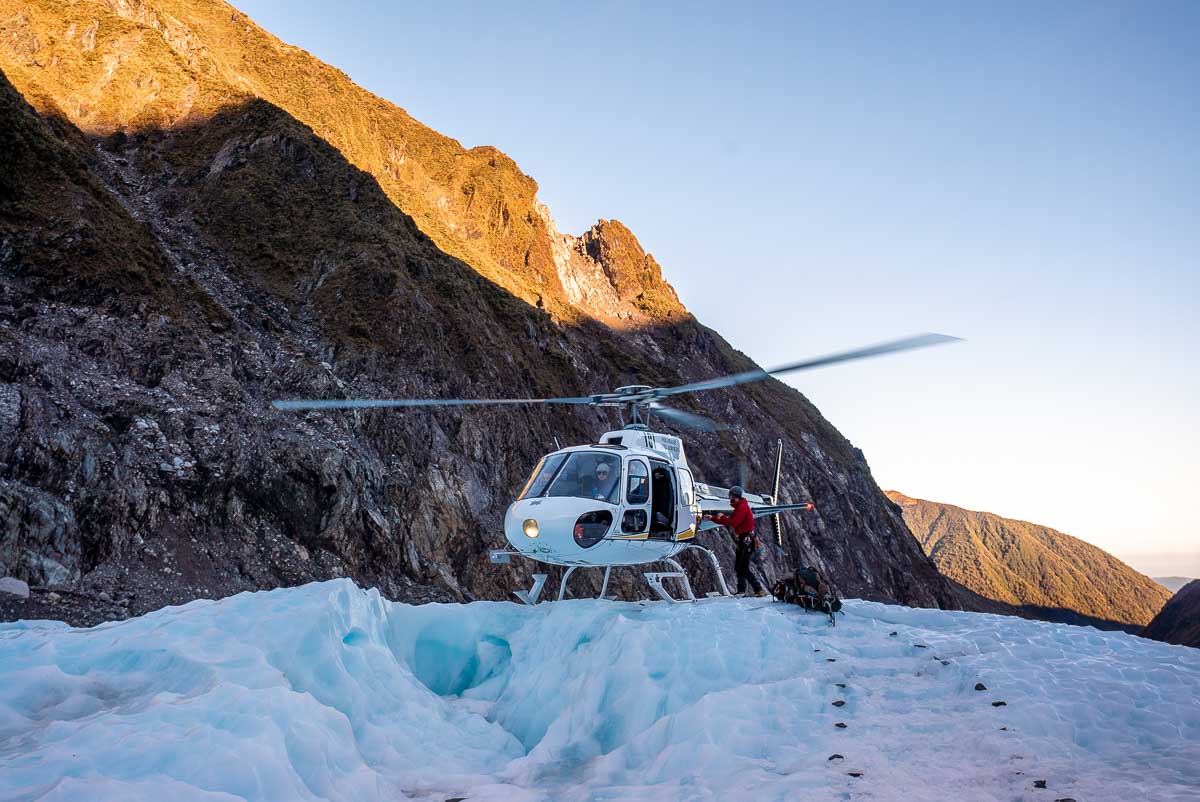 Go on an adventure of a lifetime by heli-hiking through spectacular glaciers in Queenstown! For the uninitiated, heli-hiking refers to exploring an area by helicopter and on foot.
Pick your poison: the Fox Glacier (not-too-steep incline), Franz Jocef Glacier (ice caves and crevices) or the Tasman Glacier (largest in NZ, most flat). From Queenstown, you'll take a mini-bus or flight to your final destination — as part of the tour package.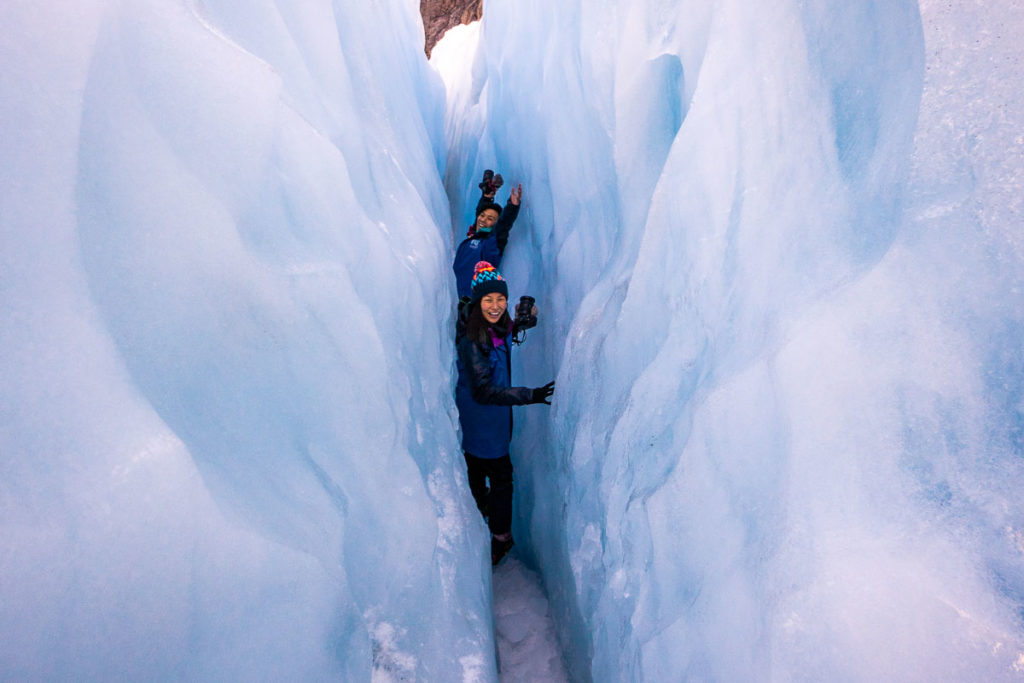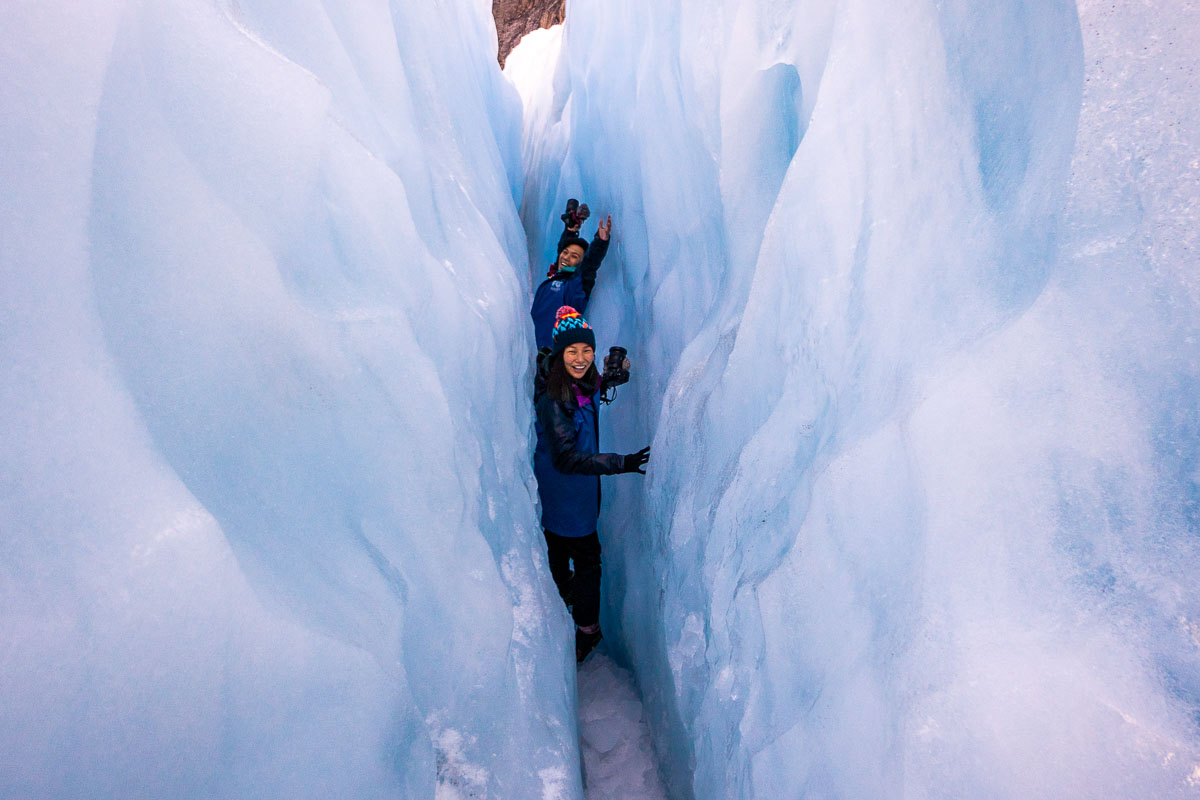 Not only will you get a beautiful view of the glacier from above, but the hike will let you see ice formations up close too. If you're lucky, you might even spot some blue ice!
Cost: From ~S$240/pax via Klook
Tour timings: Varies
Pick-up point: Depends on chosen destination and departure point
3) Ride a mechanical shark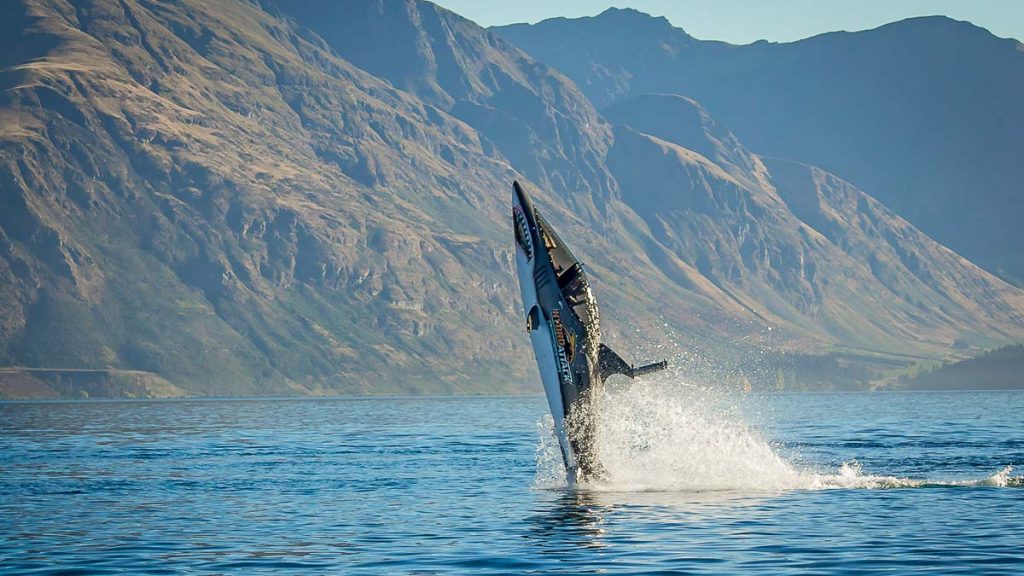 Photo credit: Hydroattack Queenstown
Here's one of the more unique things to do in Queenstown: a semi-submersible, high-speed shark ride with Hydro Attack 🦈
The mechanical shark zips across Lake Wakatipu at high speeds, and takes a sharp dive into the blue waters before blasting vertically back out into the skies. You'll be riding one-on-one with your pilot in the shark — so you're free to make requests and go as crazy as you want!
Cost: From ~S$125/pax via Klook
Opening hours: 9:30AM – 5PM
How to get there: 2min walk from Fergburger at Shotover Street (Google Maps)
4) Get flung across the skies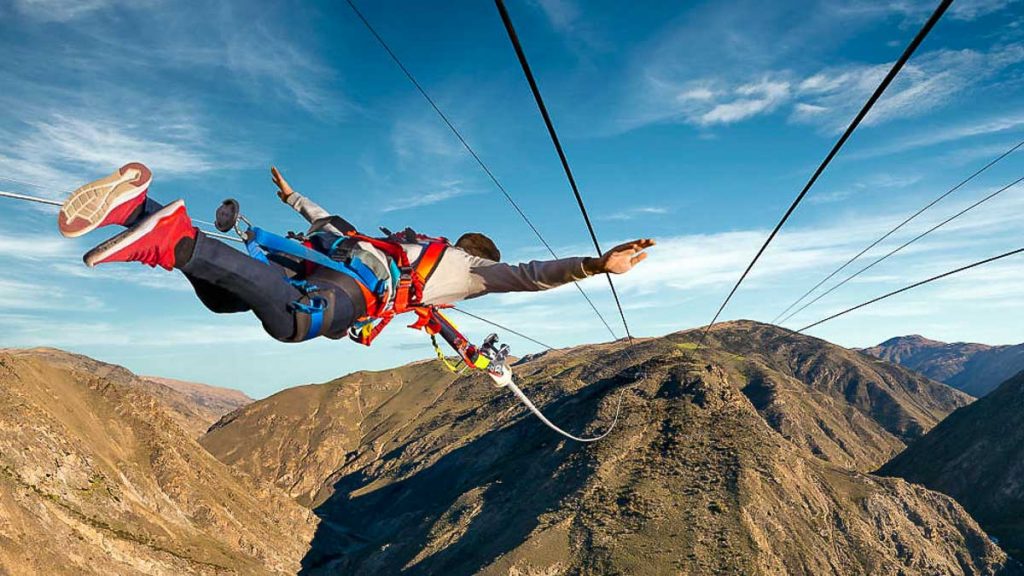 Photo credit: Queenstown NZ
Have a taste of the world's biggest human catapult: the Nevis Catapult.
Experience the adrenaline rush of being flung at a crazy speed of 100km/hr in only 1.5 seconds. Don't close your eyes, and try your best to enjoy the views as you're hurled 150m out into the open… before a thrilling rebound!
Cost: From ~S$186/pax via Klook
Activity timings: Every 40 minutes, from 8:40AM – 2:40PM
How to get there: 2min walk from Fergburger at Shotover Street (Google Maps)
5) Zipline through lush forests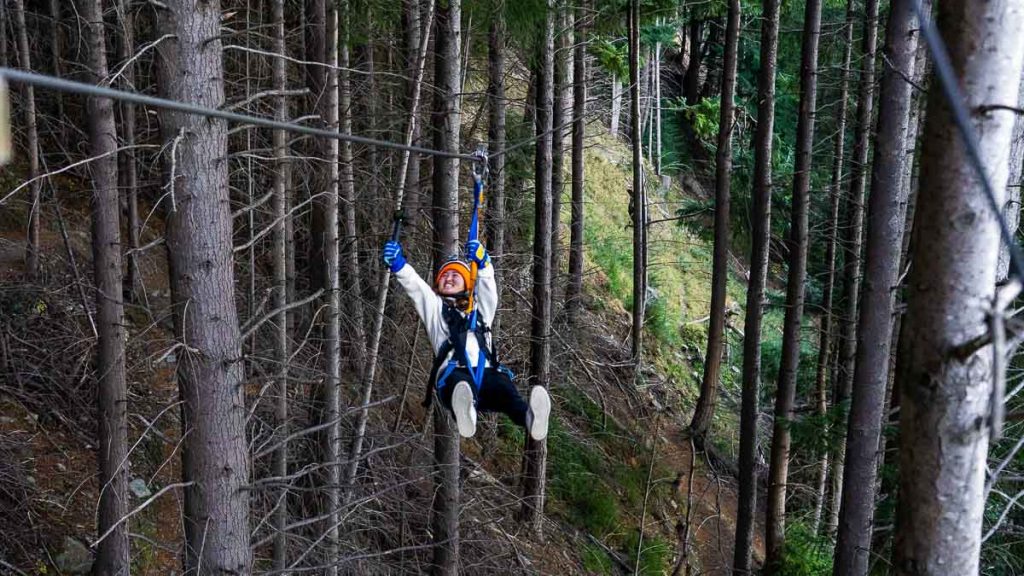 Take in scenic views of Queenstown as you zipline from treehouse to treehouse at the top of Bob's Peak mountain.
Tours include a four and six-zipline option, with the sixth zipline being a 30-storey descent to the bottom of the mountain at a speed of 112km/hour! It's the steepest zipline in the world and is only available with the six-zipline tour option.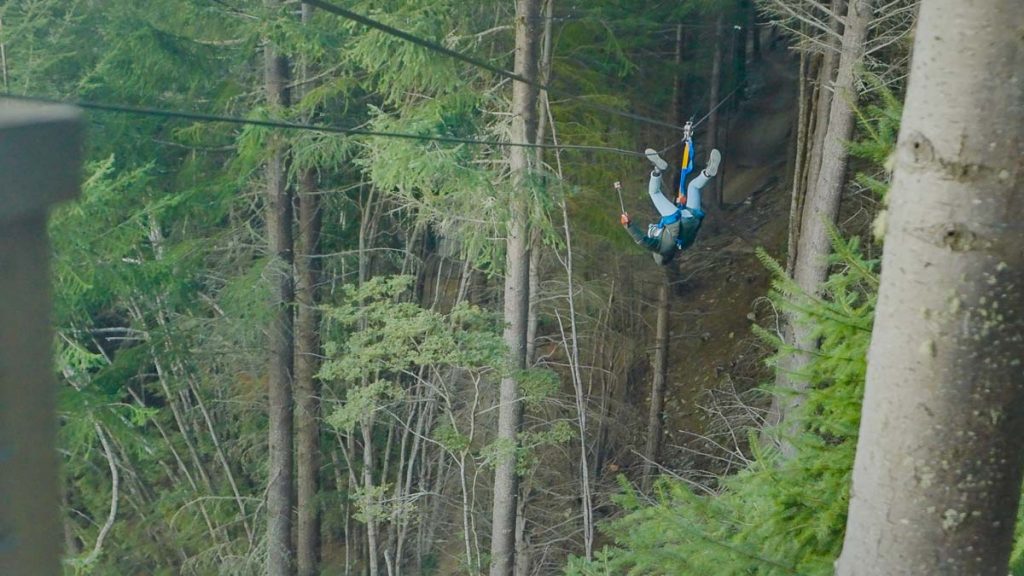 And if that isn't thrilling enough for you, outdo yourself by doing a trust fall or by ziplining upside down! Close your eyes, lean back and fall off the platform before raising your legs to the sky. You'll discover a unique view of the Remarkables while inverted 🙃
Cost: ~S$128/pax for the Moa 4-Zipline tour, ~S$160/pax for the Kea 6-Zipline tour
Tour timings: Varies
Meeting point: 3min walk from Skyline Viewing Gallery — the gondola ride to the meeting point is not included and must be purchased separately (Google Maps)
6) Embark on an off-road quad-bike adventure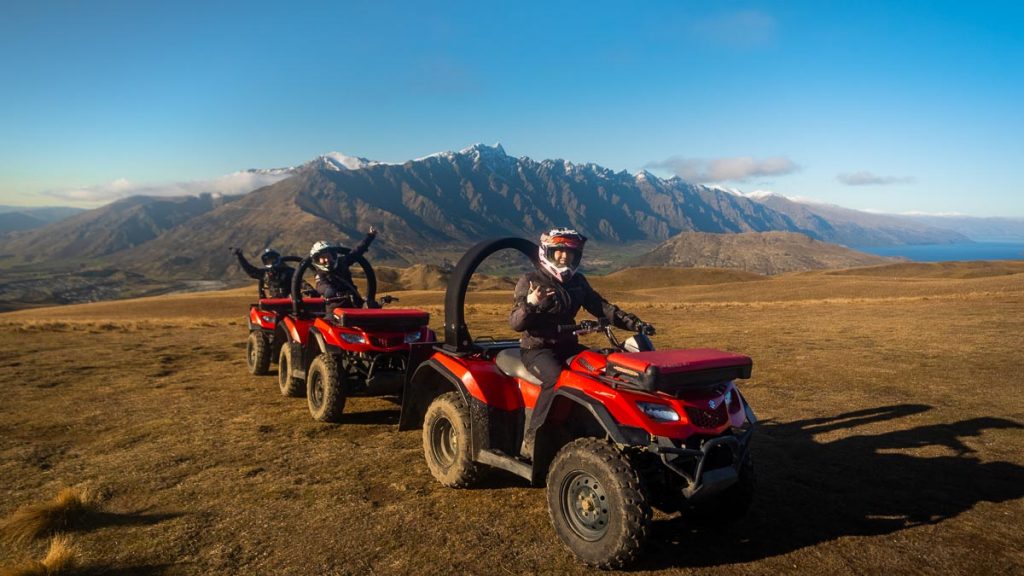 Riding a quad bike is an adventure of its own, but riding with panoramic 360° views of Queenstown and the Remarkables mountain range is an experience that's hard to beat.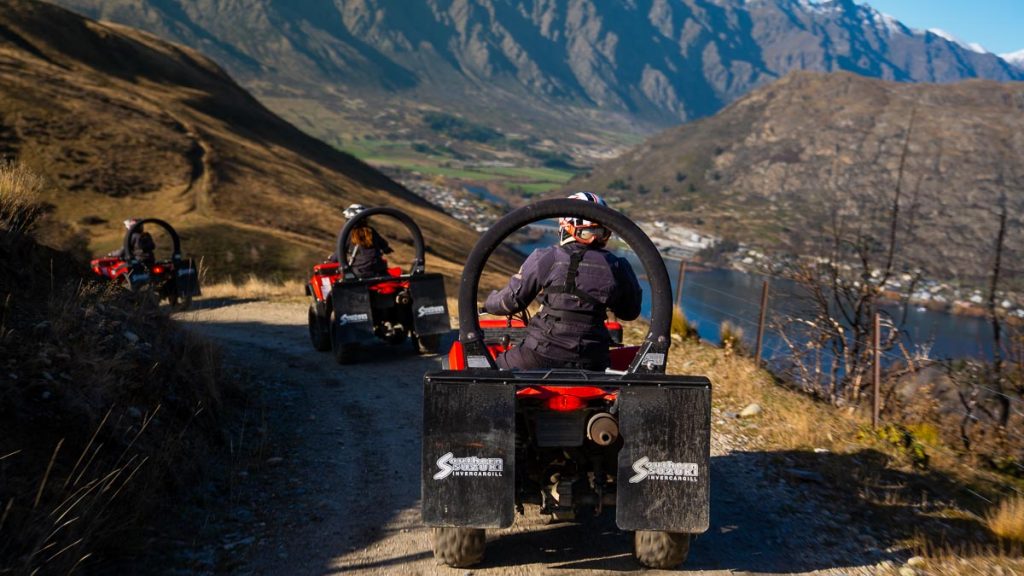 The bikes here are massive, and the challenge comes with controlling them as you bike up the steep uneven hills of Queenstown Hill.
For us, it was tricky balancing the bike and coordinating the gears to stay upright and on the path. Thankfully, a mini-training session helped us get accustomed to them and we were zooming off in no time!
Cost: From ~S$237/pax via Klook
Eligibility: Aged 16 and above, have to pass a compulsory training session
Tour timings: 8:30AM – 12PM or 1:30PM – 5PM
Pick-up point: Hotel pick-up
7) Go white-water rafting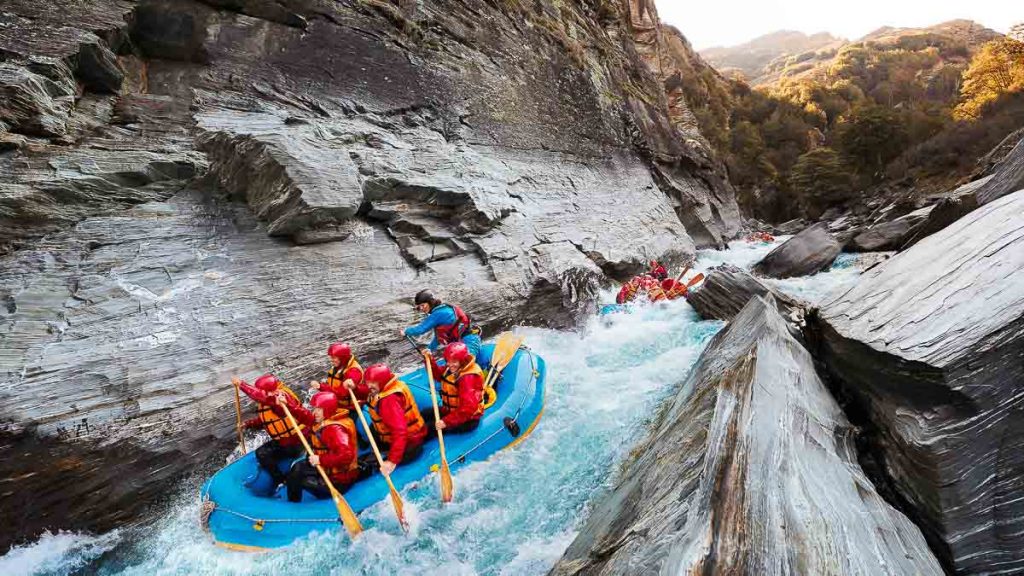 Photo credit: Realnz
Go on a bumpy ride as you challenge the whitewater rapids of Skipper's Canyon. Together with your raft squad, try your best not to flip over as you take on gruelling rapids (grade three to five) led by experienced guides.
The adventure begins even before you board the raft, as the shuttle bus taking you to the starting point traverses one of the most dangerous roads in New Zealand — the Skipper's Canyon road.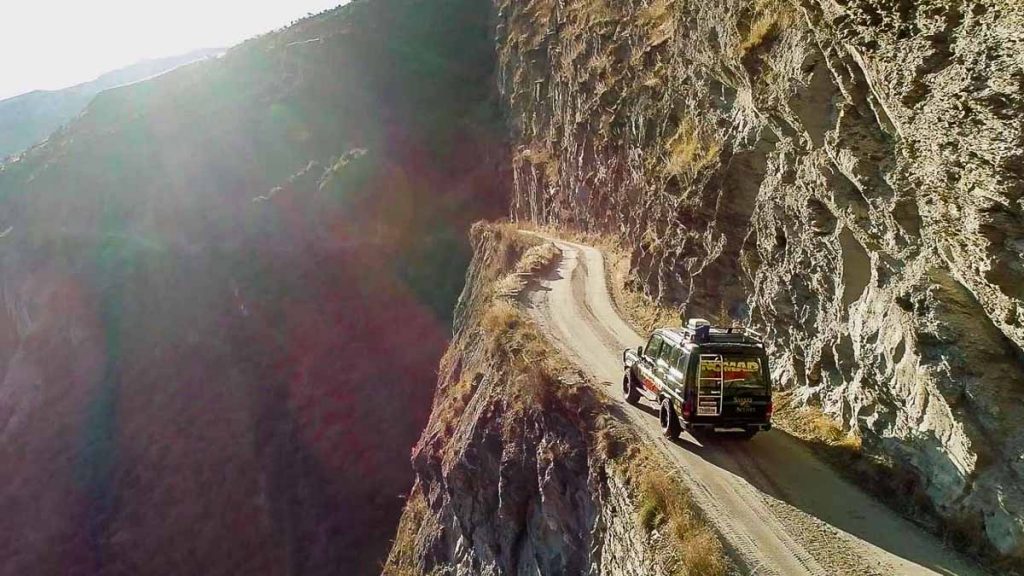 Photo credit: Stuff.com
The narrow and unpaved mountain road is carved out of a cliff face, with a sheer drop of a few hundred metres. If you're afraid of heights, try not to look out of the window.
Cost: From ~S$240/pax via Klook
Tour timings: 8AM – 1PM or 1PM – 6PM, closed during winter
Meet-up point: 3min walk from Fergburger at Shotover Street (Google Maps)
8) Learn how to ski or snowboard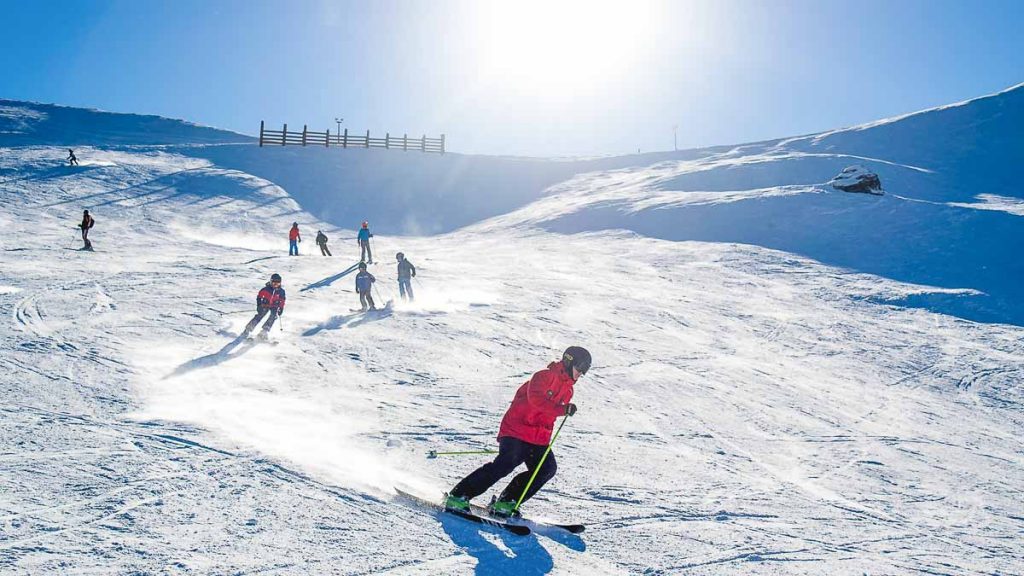 Photo credit: coronetpeak.co.nz
Queenstown is home to some of New Zealand's best ski fields, such as Coronet Peak and the Remarkables — offering a wide range of terrain to riders of all skill levels.
If you're taking up this winter sport for the first time, we recommend taking a beginner's package in either of those places— the fun begins when you learn to navigate around the terrain confidently!
Meanwhile, intermediate or expert riders can enjoy the exciting roller coaster terrains amidst breathtaking views of the Southern Alps.
You may even want to try night skiing, one of the most unique things to do in Queenstown. Ski down Cornet Peak along with a live DJ, fire set-ups, and an amazing sunset or after-dark view.
*Note: Packages for only ski-pass and transport are also available.
Cost: From S$212/pax for a 1-day beginner package via Klook
Tour timings: 8:15AM – 4:15PM
Pick-up point: Hotel pick-up
9) Get fast and furious on a jetboat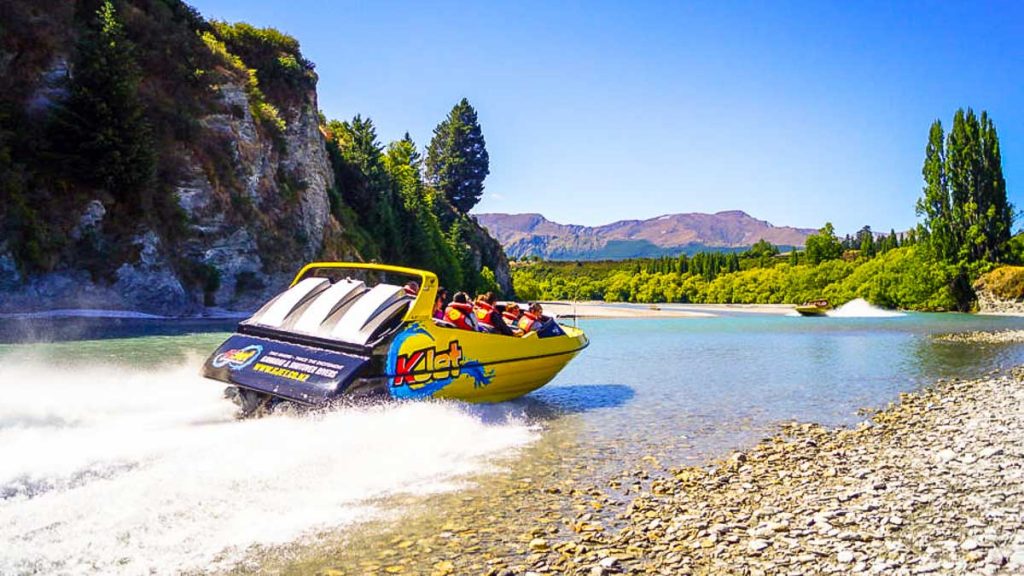 Photo credit: NewZealand.com
Go up to 95km/hr across Lake Wakatipu and the world-famous Shotover River on this 1-hour jet boat ride.
Hold on tight as you experience thrilling 360° spins, and admire stunning views offered by the three Queenstown waterways. Bring a set of clothes to change because you most certainly will get drenched.
Cost: From ~S$104/pax via Klook
Tour timings: Hourly, from 9AM – 6PM
How to get there: 3min walk from Fergburger at Shotover Street (Google Maps)
10) Challenge yourself with river surfing or river sledging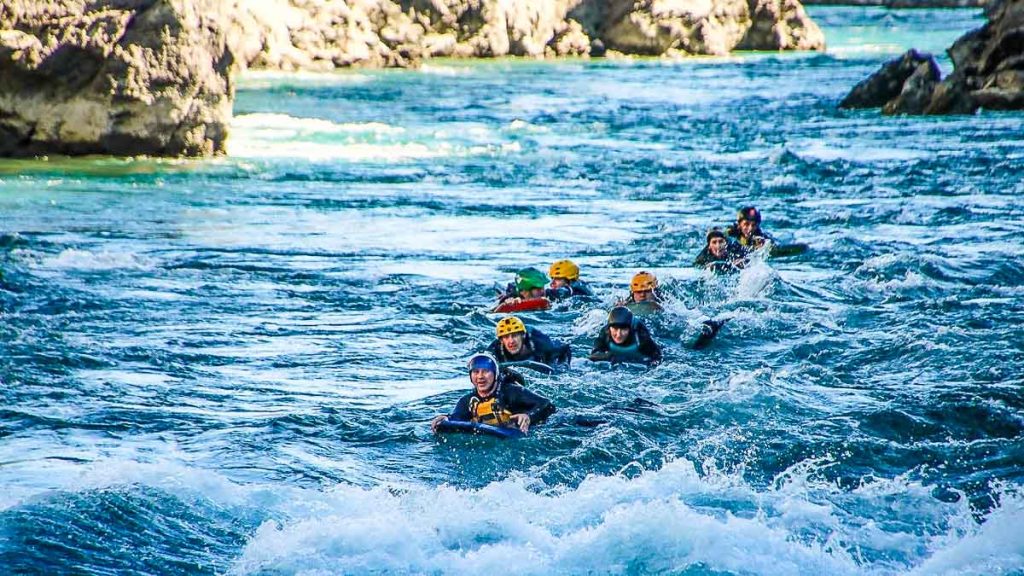 Photo credit: Serious Fun Riverboarding
We're all familiar with white-water rafting, but have you heard of river surfing?
River surfing takes the thrill factor up by a notch as you come face-to-face with the rapids of the Kawarau River without the safety of a raft. Instead, you'll be relying on bodyboards to stay buoyant for the full white water experience!
Conquer exciting rock jumps along the way as you surf grade two to three rapids on your bodyboard — from standing waves to whirlpools!
If you're less confident in the water, try river sledging. You'll be equipped with special river-purpose boards that keep you higher above the water than bodyboards!
Cost: From ~S$205/pax via Klook
Activity timings: 10AM – 2:30PM
How to get there: 2min walk from Fergburger at Shotover Street (Google Maps)
11) Experience the thrill of skydiving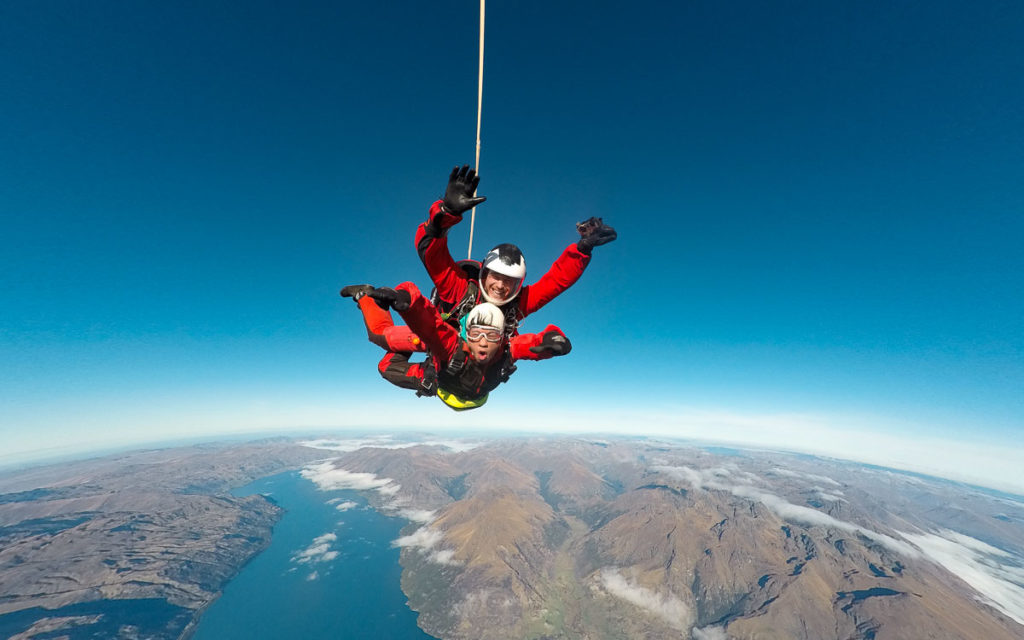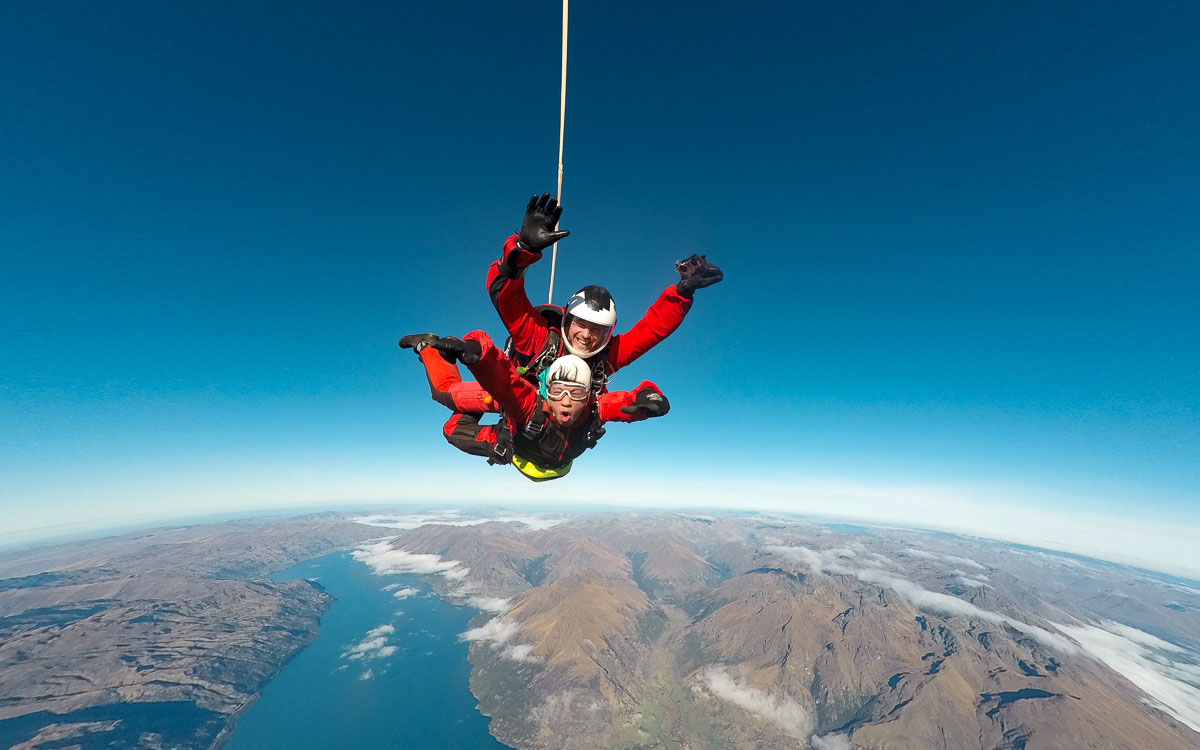 Did you know that Lake Wakatipu is shaped like a lightning bolt? ⚡️
Here's one way to find out: go skydiving from up to 15,000ft and soak in the stunning aerial views of Queenstown. Aside from the lake, catch the famous ski spot, The Remarkables, in all of their magnificence as you free fall for up to 60 seconds!
Cost: From ~S$264/pax via Klook
Activity timings: Hourly, from 8:30AM – 3PM (depends on the weather)
How to get there: 2min walk from Fergburger at Shotover Street (Google Maps)
How to save on activities in Queenstown and New Zealand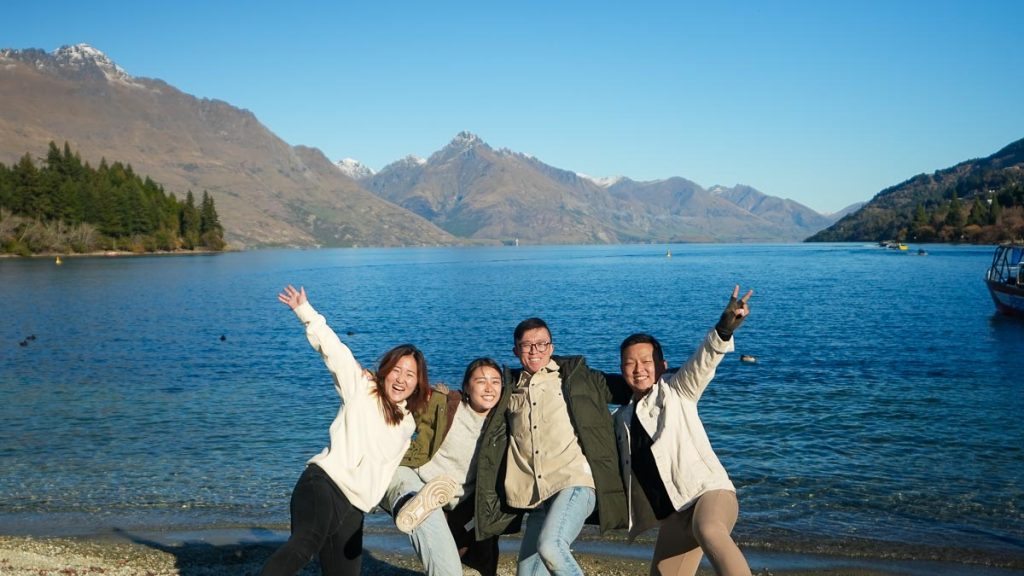 A good tip for planning your dream NZ trip is to prioritise what you'd like to experience… because ngl, it can get expensive. But as you've seen from our list of things to do in Queenstown, some of them are just too good to pass up.
So if you really want to do more than one of the thrilling activities above, then booking a Klook Pass for Queenstown will help you save some money. Bundle up two to four activities of your choice and get a discount of up to 25% off!
*Pro-tip: There's also a Klook Pass for New Zealand and New Zealand tours, which works similarly to the Queenstown one.
To help you prioritise which attractions to visit on your NZ trip — be it nature, wildlife or adventure — check out our South Island guide.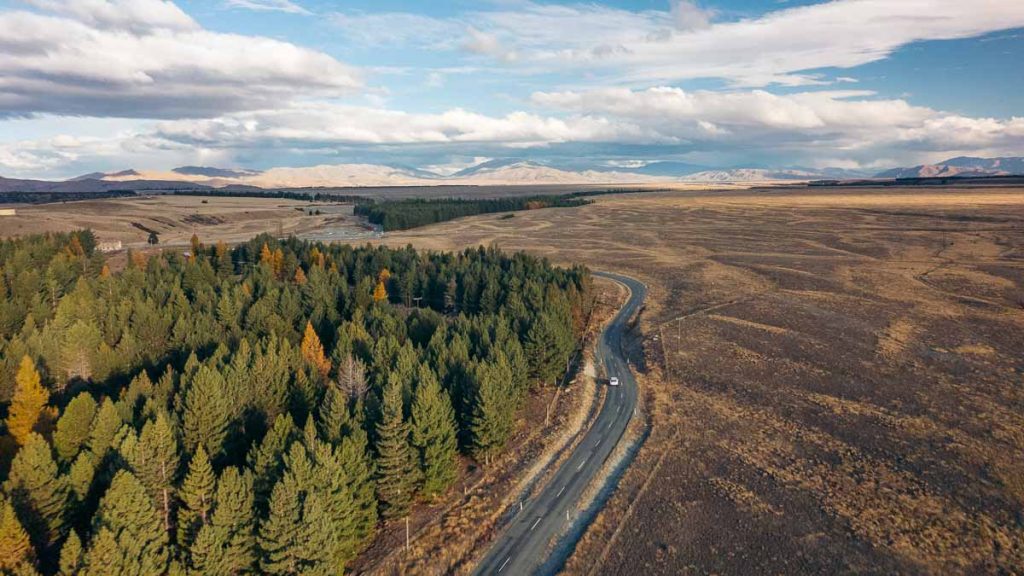 And if you're planning a road trip across New Zealand, you might have a few questions like: North or South Island? Car or Campervan? How's the petrol, parking and driving in New Zealand?
So we've compiled 30 most frequently asked questions about road-tripping around New Zealand — from budgeting to driving tips.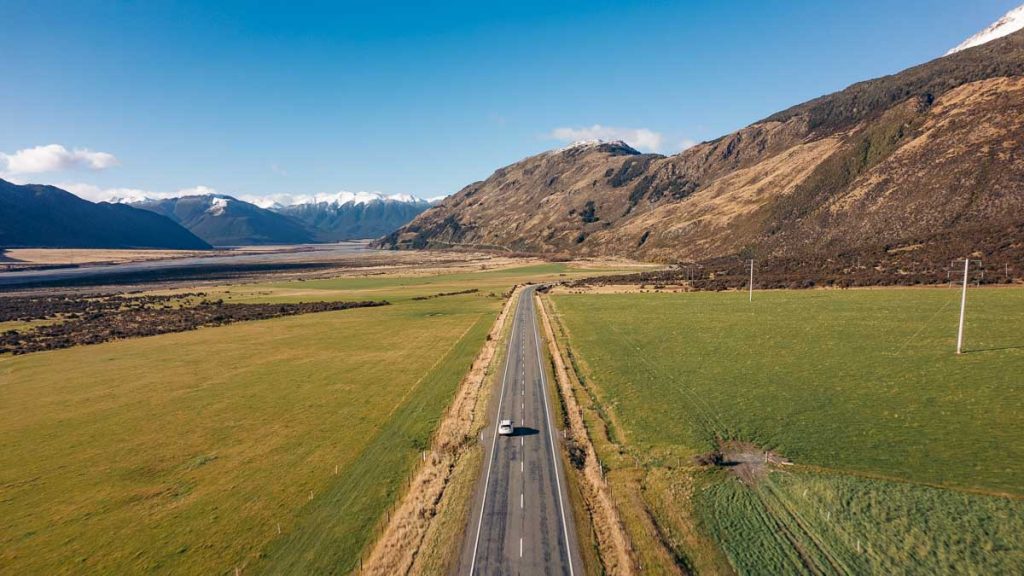 Regardless of your thrill appetite, there's no better place to try something new than in the beautiful country of New Zealand. Be it a scenic hike along Roy's Peak or an exciting skydive in Queenstown, we hope that our guides will push you to seek your own crazy adventures in New Zealand!
Which of these thrilling things in Queenstown would you try? Share it in the comments below!
---
Like what you see? Follow us on Facebook, Instagram, and YouTube for more travel updates!