If Japan had a profile picture, it would definitely be Mt Fuji in its snow-covered glory. Here's the guide to exploring the best of Japan's most famous mountain.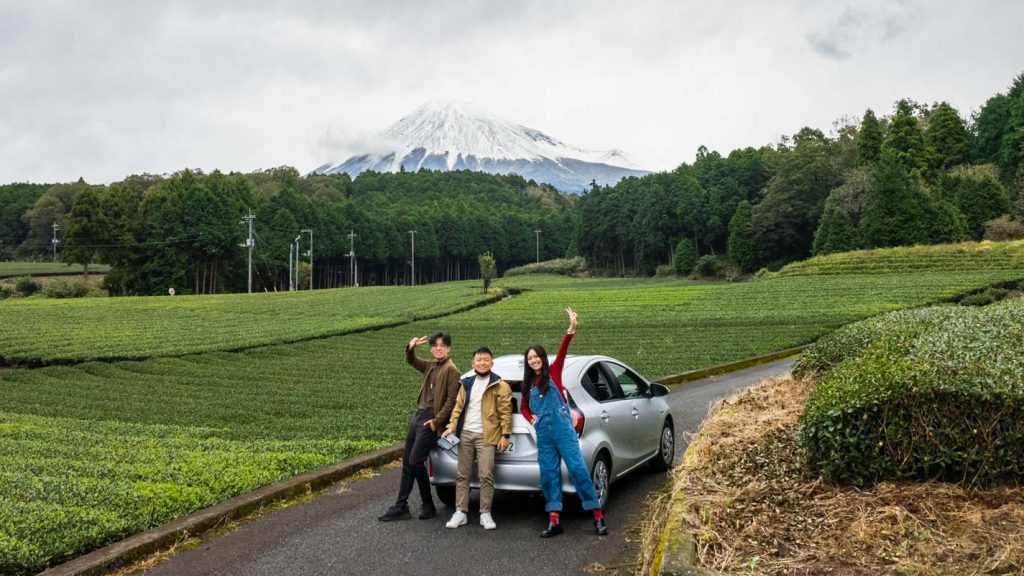 Mount Fuji needs no introduction. While hiking to the peak of Mt Fuji is a bucket list experience for many, our recent week-long Japan trip brought us through some of the hidden gems surrounding the Fuji area. Here's the chill road trip guide to exploring the best of Fuji and its surrounds on a road trip from Tokyo.
Car rental: If you're entering Japan from Tokyo, it's best to rent a car and drive down as public transport to many of these places are either infrequent or non-existent. Don't forget to collect your pre-booked 4G SIM card from the airport as you'll be needing it for navigation!
Mt Fuji Road Trip Route and Budget Breakdown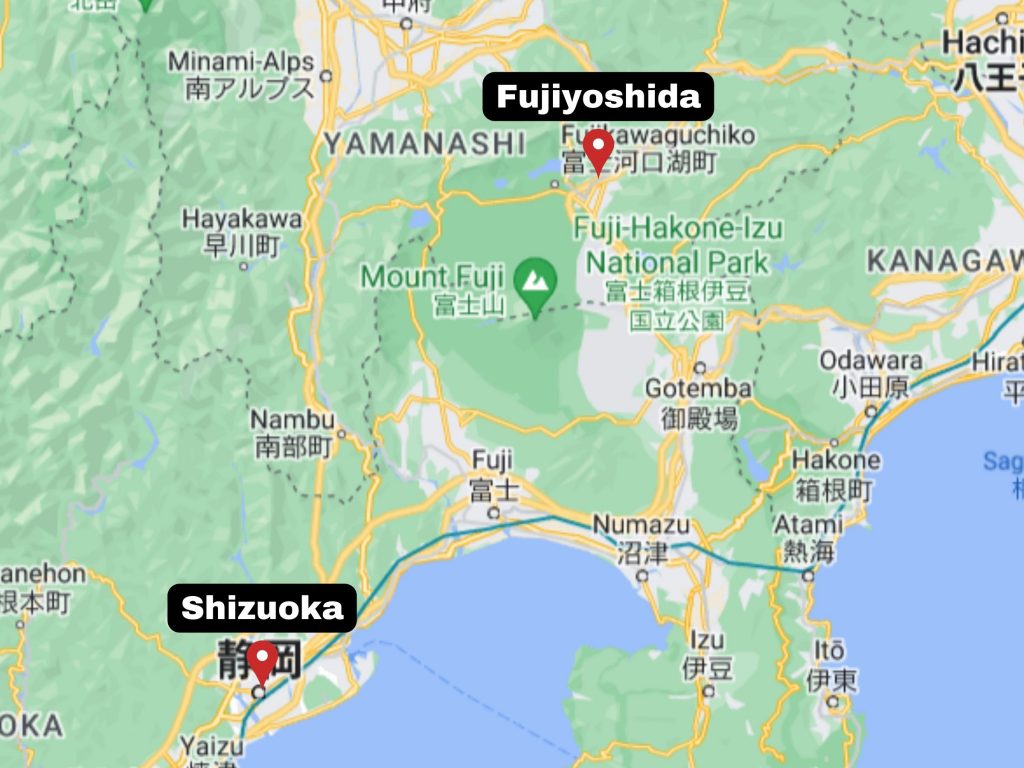 Transport: S$146.16 (excl. flight)
Accommodation: S$181.40
Activities: S$74.85
Food: S$105 (~¥3,500/day)
Misc: S$56.65
TOTAL: S$564.06
(1SGD = 100JPY)
(detailed breakdown for one pax here)
*Note: Flights were excluded from the budget as airfares fluctuate quite a bit across the year.
Day 1: Fuji-Q Highland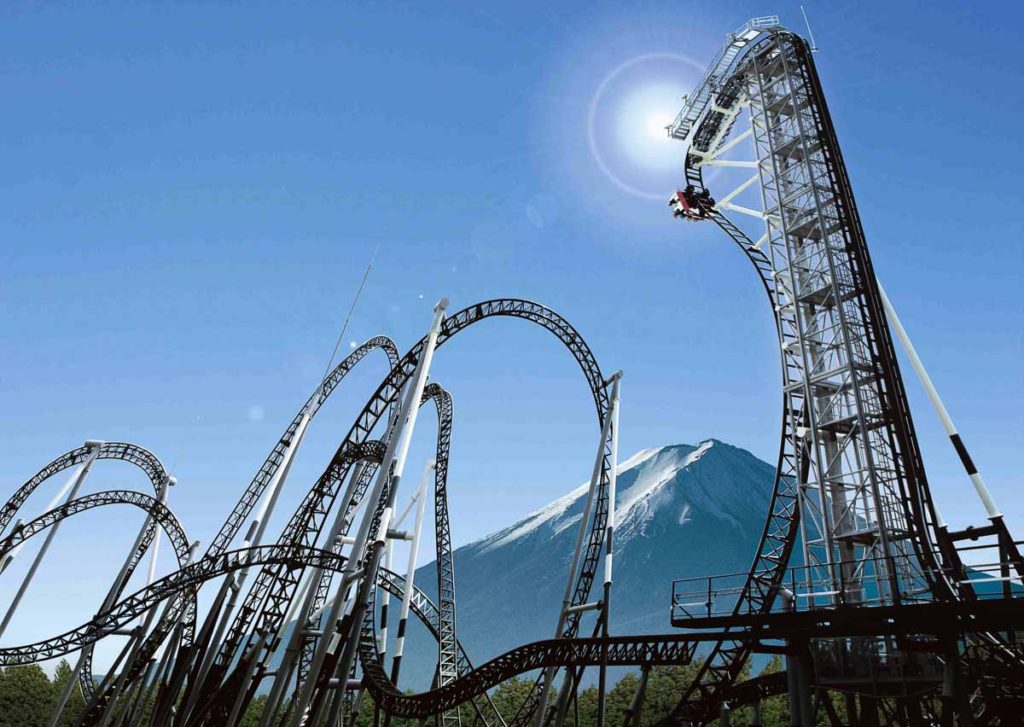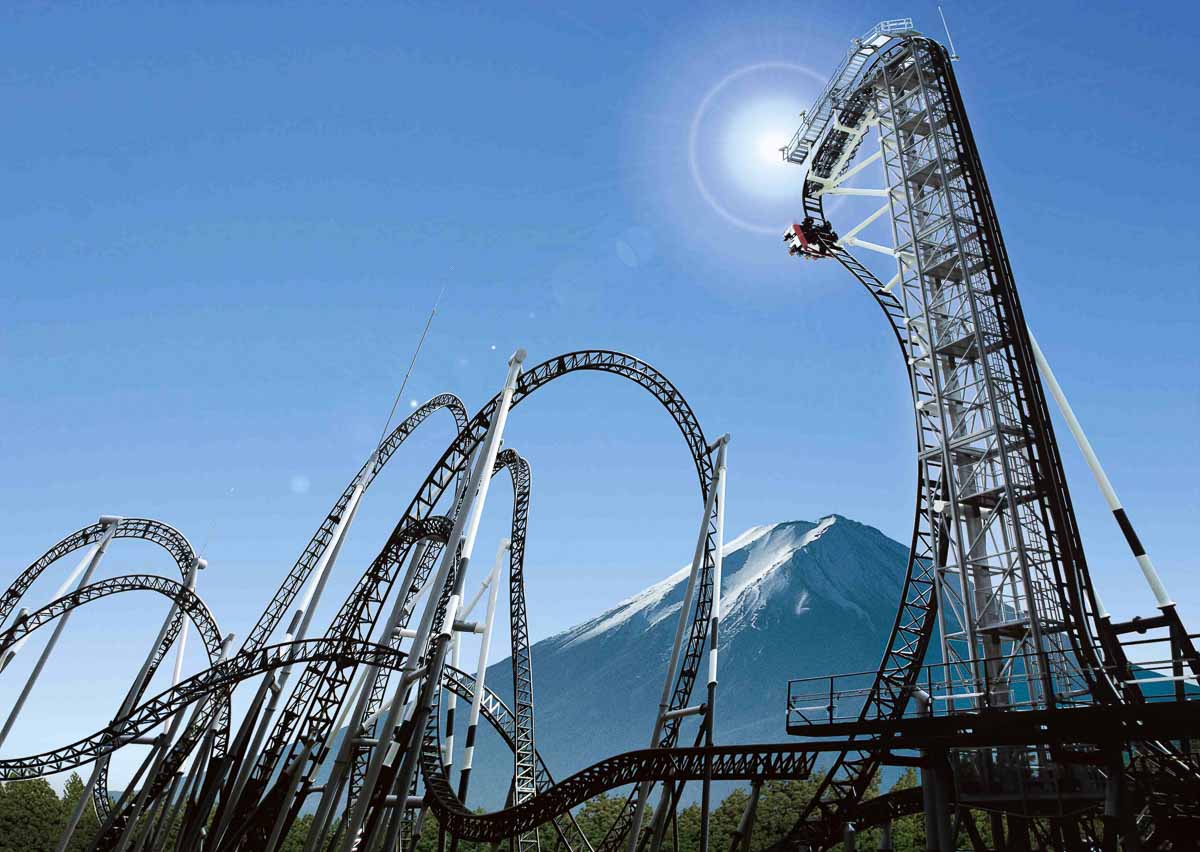 Photo credit: FujiQ
Fuji-Q Highland is, a rollercoaster lover's haven. It has not just one but five Guinness World Record titles under its belt.
After a 2.5-hour drive from Tokyo, we were ready to take on Japan's most thrilling amusement park.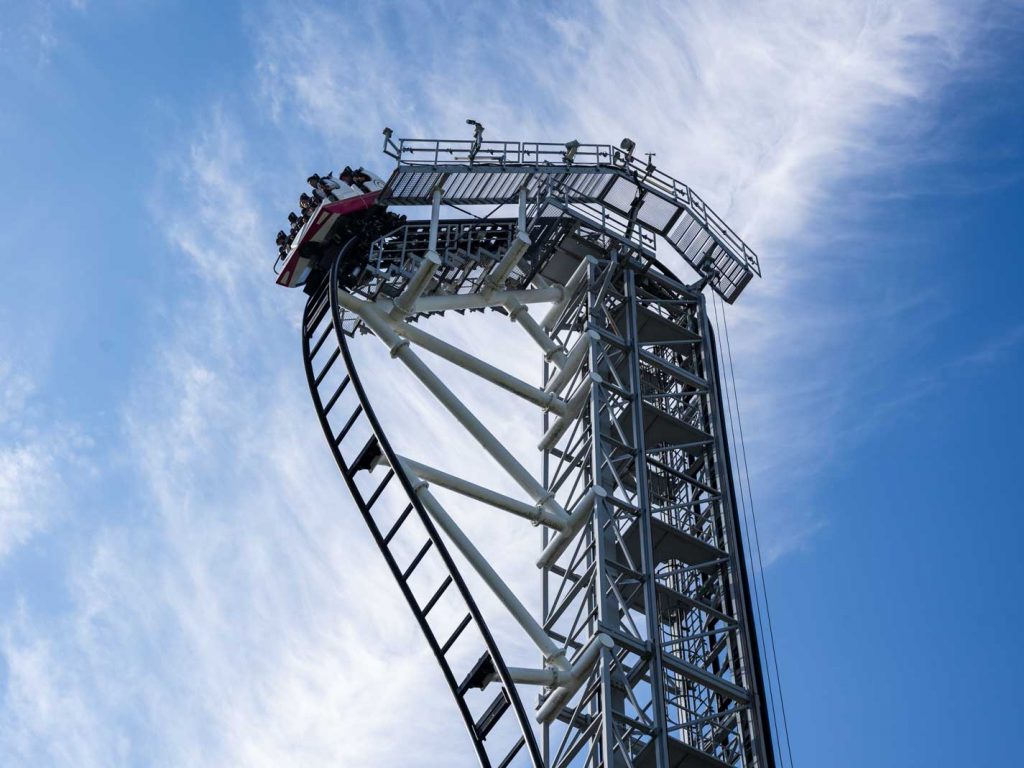 Admission to the park is free, and rides cost between ¥400–¥2000 per ride. If you're planning to spend the day here, get the FujiQ One Day Pass for unlimited access to all the rides.
Here are the ones you shouldn't miss:
Fujiyama — The King of Coasters with five Guinness World Records such as the tallest and fastest roller coaster
Takabisha — World's second steepest coaster with a 121° drop (0.5° difference from the first place Shellraiser in America)
Eejanaika — Fastest 4D rollercoaster with 14 inversions, the most in the world!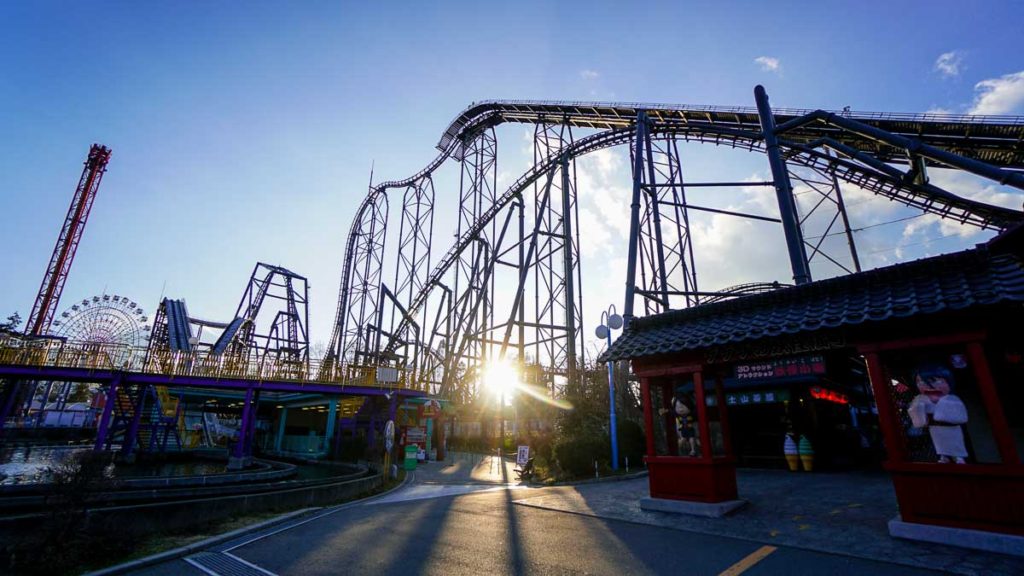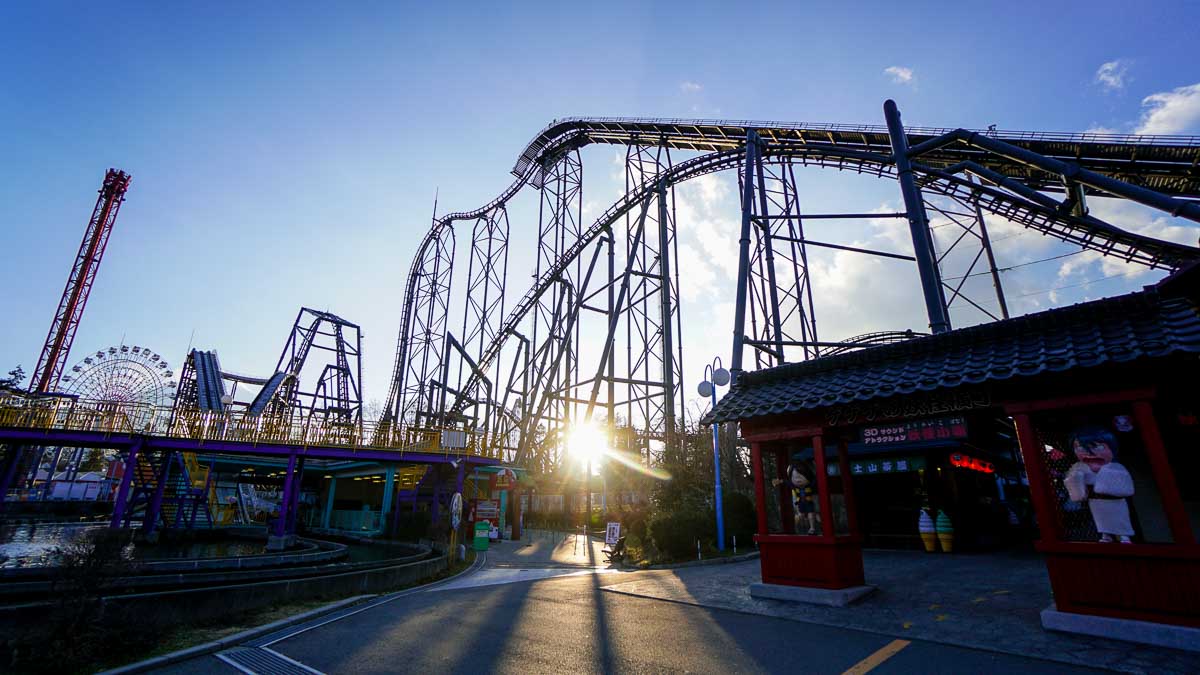 My personal favourite is Fujiyama because of its insane 70m drop, plus multiple twists and turns with Mt Fuji as a backdrop.
There are free lockers provided around the park so you'll want to drop them off before the rides.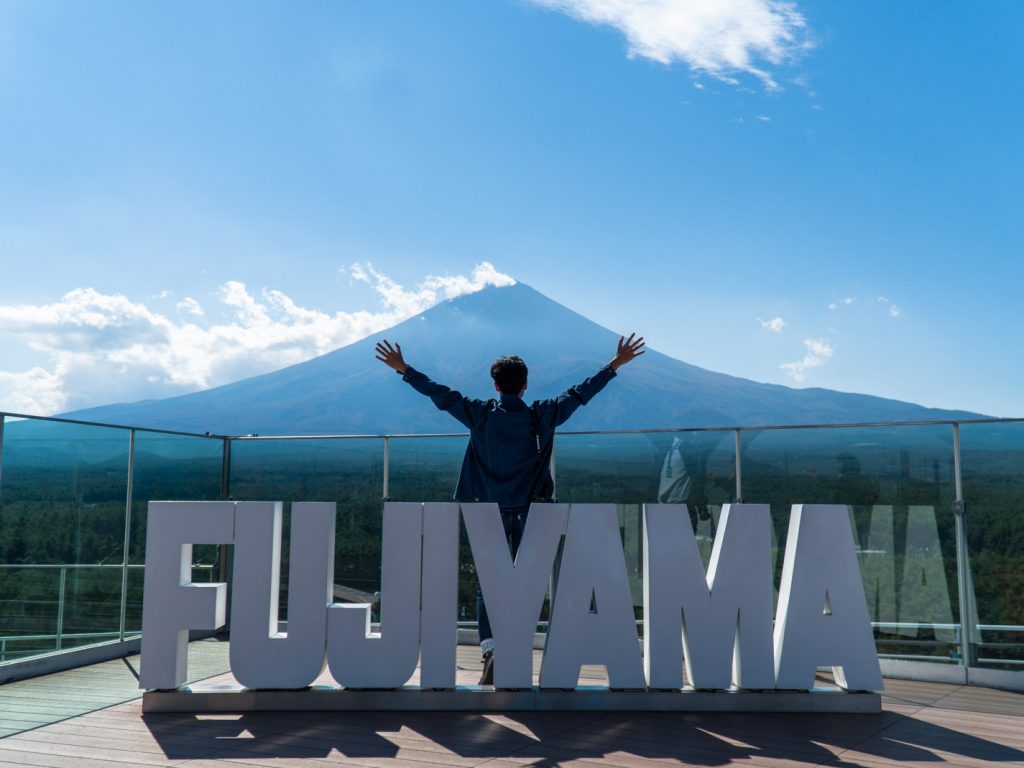 After an adrenaline-filled adventure, we headed to the newly opened 55m-tall Fujiyama Tower, which offers a bird's eye view of Mt Fuji and the occasional Fujiyama coaster zooming past.
*Pro-tip: Pay an additional ¥1,000 to slide down the Fujiyama Slider for a fun way down to the ground floor.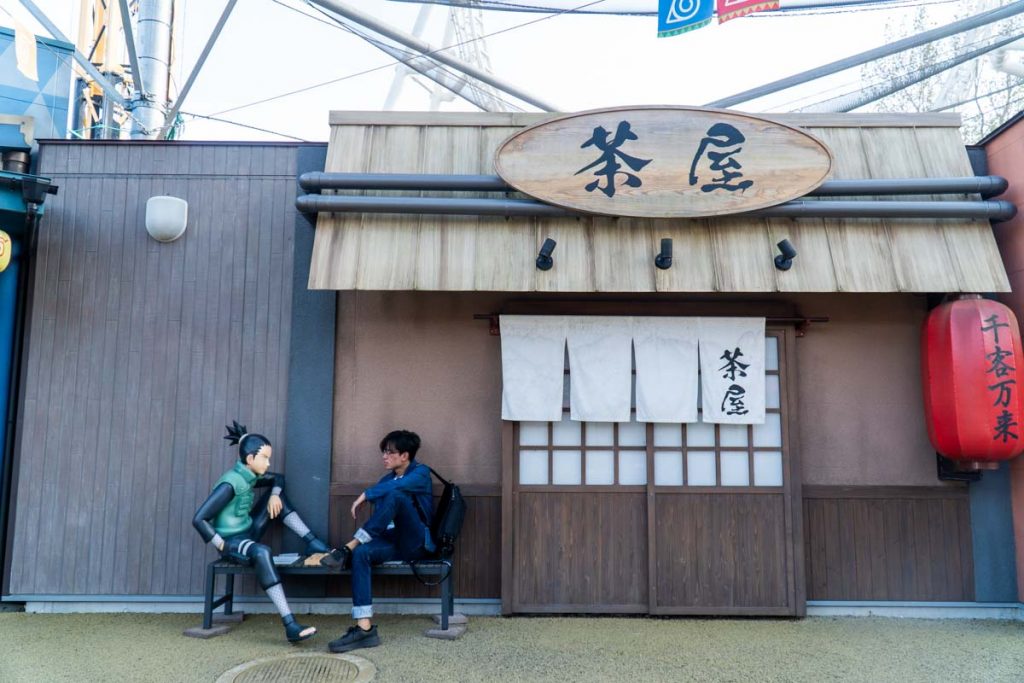 We then visited Naruto Village where we posed with life-sized Naruto characters and even visited Naruto's favourite Ichiraku Ramen Shop!
Entrance fee: One Day Pass from ~S$62 via Klook
Opening hours: 9AM – 6PM
Address: 5 Chome-6-1 Shinnishihara, Fujiyoshida, Yamanashi 403-0017, Japan
Read also: The Best Roller Coasters in Japan Most Tourists Miss — Fuji Q Highland Guide
Arakura Fuji Sengen Jinja Shrine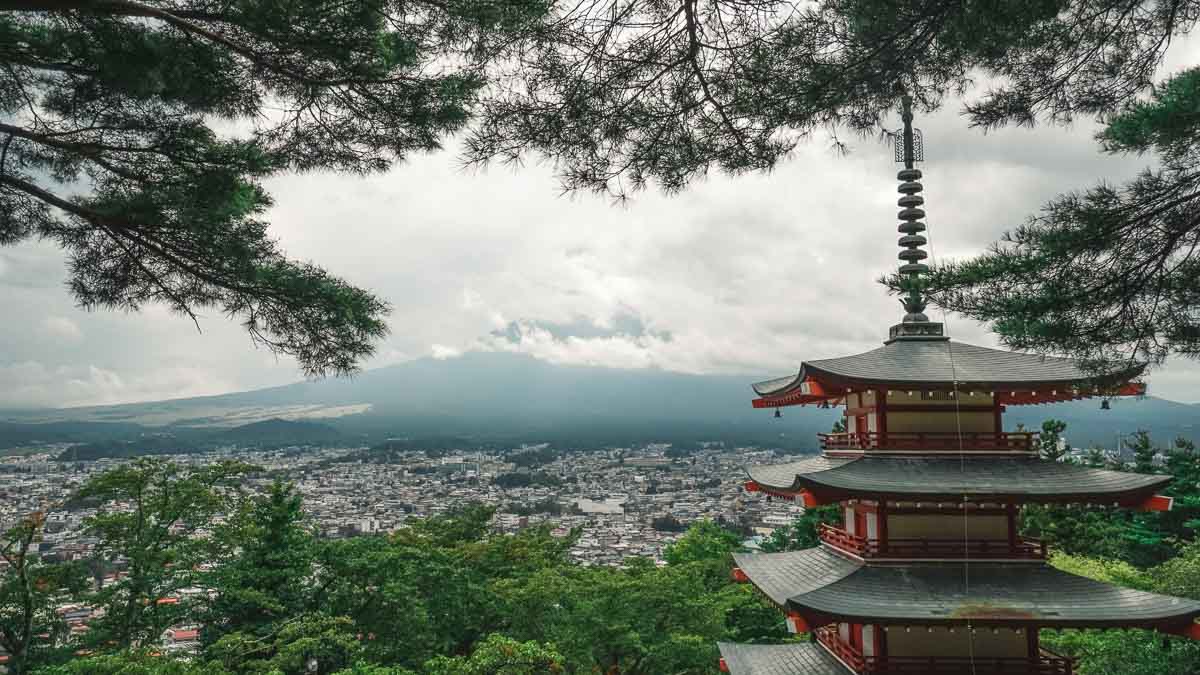 The Chureito Pagoda is one of Fuji's, if not Japan's, most symbolic attractions! After climbing a whopping 396 flights of stairs, we were rewarded with a sweeping panorama view of Fujiyoshida city against Mt Fuji.
Entrance fee: Free (¥1,000 parking fee during the annual cherry blossom festival)
Opening hours: 24hrs
Address: 3353-1 Arakura, Fujiyoshida, Yamanashi Prefecture 403-0011, Japan
*Pro-tip: Visit during Spring (early April) to catch a sea of cherry blossoms or in Autumn (October to November) for the orange maple leaves.
Dinner at Sanrokuren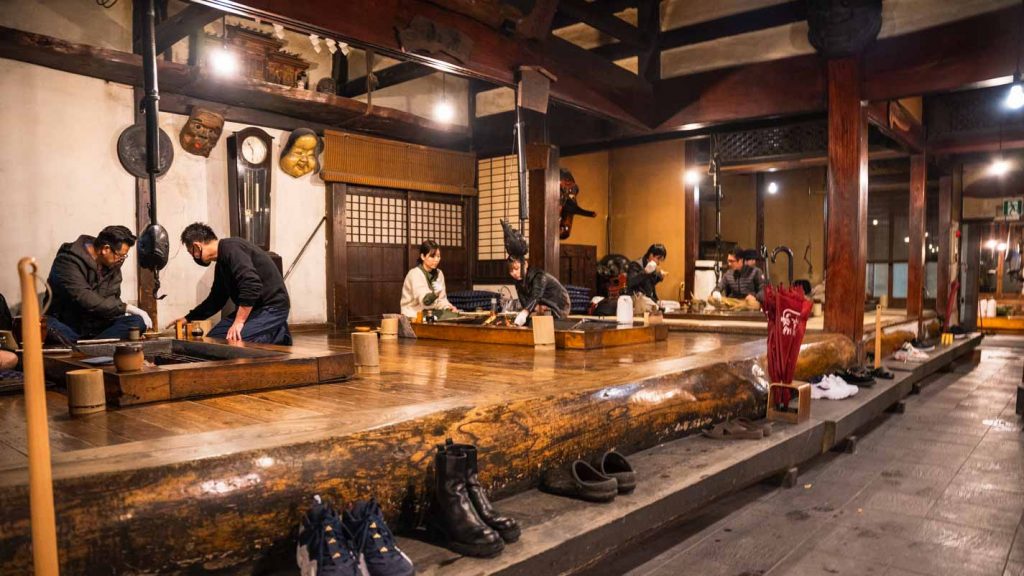 Ending our day with dinner at Sanrokuren — a traditional charcoal grill-eating house serving some of the freshest Kushiyaki (grilled skewers) — it was perfect for cold rainy days, and winter evenings!
Set in a 150-year-old gassho-zukuri-style house (built with wooden beams and a steep thatched roof), the area is warmed by hot coal consistently shovelled into the charcoal pit by the staff.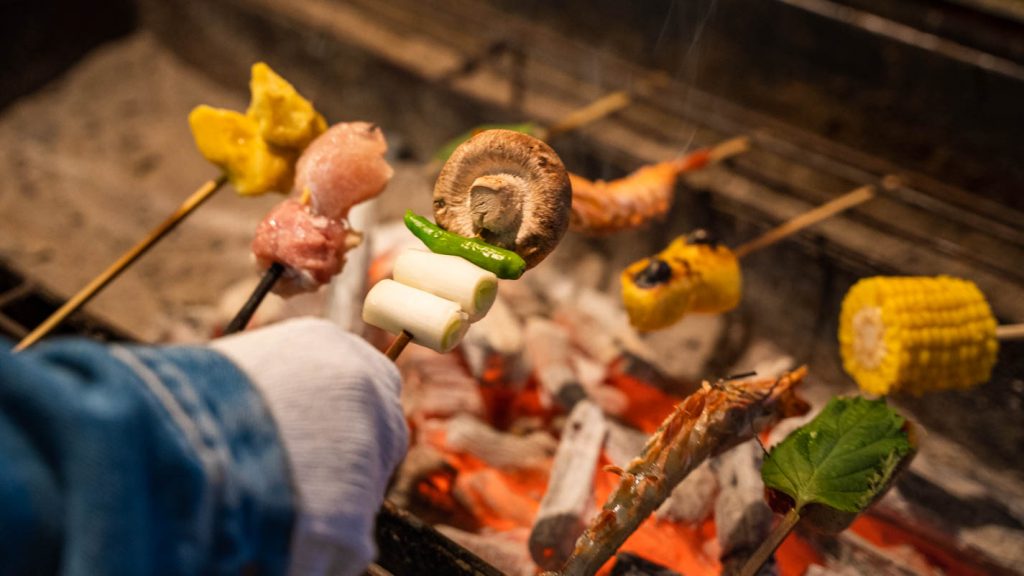 We ordered the Singen set (¥3,800) which comes with a rich assortment of fresh seafood and flavourful meats on skewers. Plus, a bowl of piping hot Hoto noodles — a Yamanashi region specialty consisting of thick and flat udon served in miso soup and seasonal vegetables.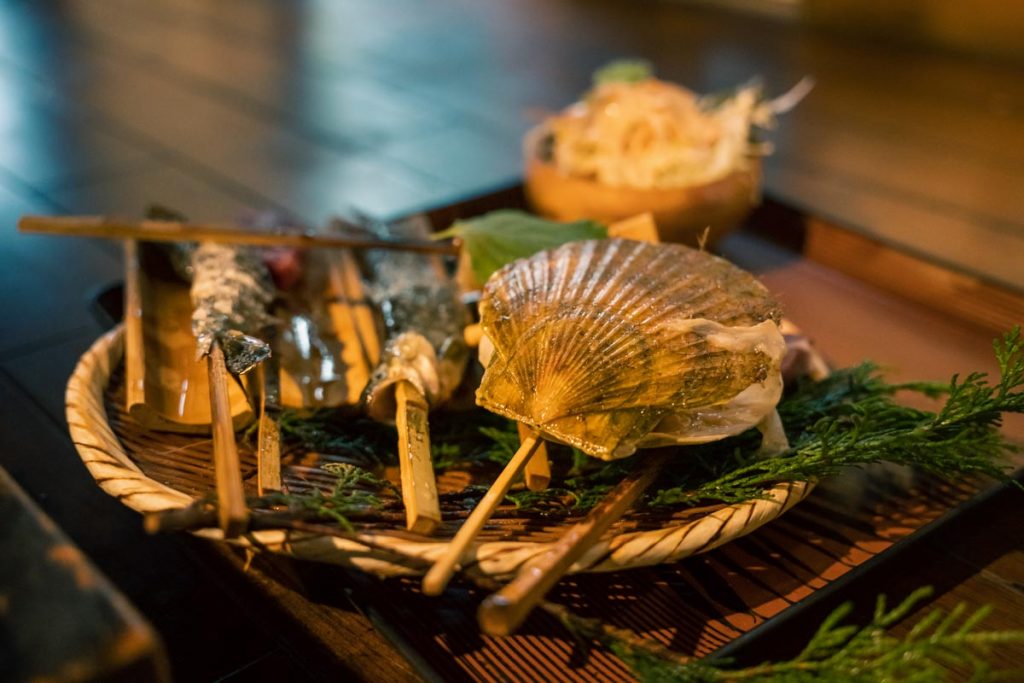 My favourite skewer in the set was the rainbow trout freshly caught from a small pond outside the restaurant because of its naturally sweet and delicate meat.
Cost: From ¥2,200 – ¥4,400/set
Opening hours: 11AM – 9PM (Last entry 7PM), closed on Thu
Address: 3370-1 Funatsu, Fujikawaguchiko, Minamitsuru District, Yamanashi 401-0301, Japan
*Pro-tip: Arrive at least an hour before the last entry as queues can be quite long!
Accommodation — Fuji View Hotel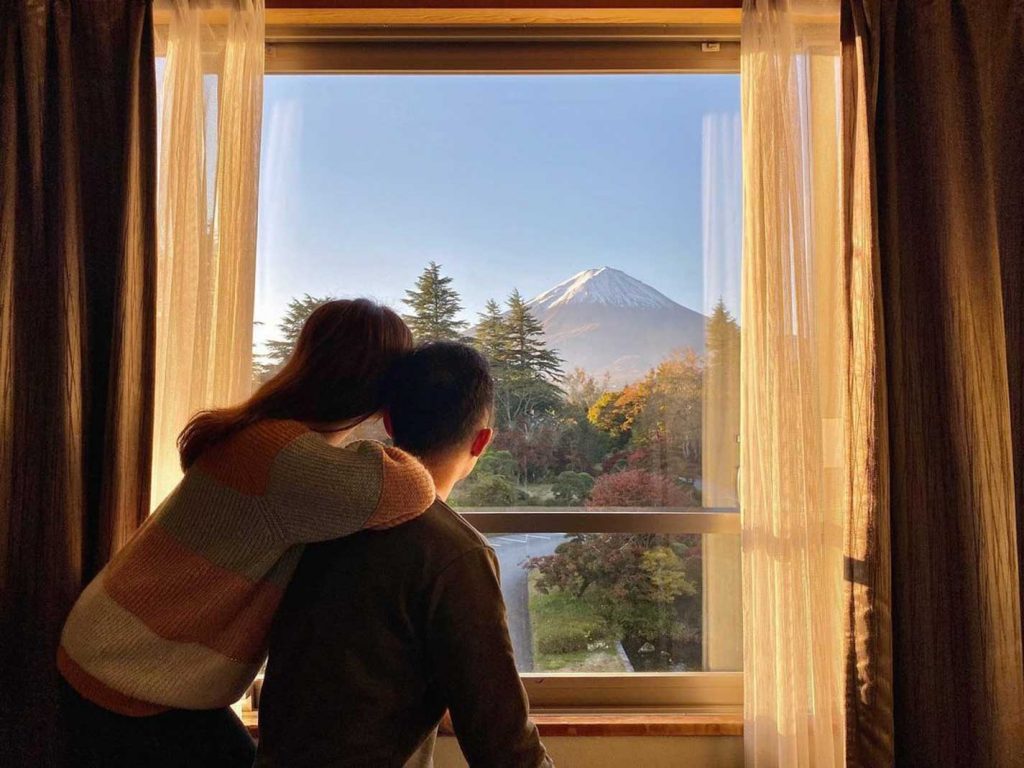 Photo credit: @bulaiern via Instagram
Fuji View Hotel's specialty is that some of the rooms offer a great view of Mt Fuji overlooking the Lake Kawaguchi. Sadly for us, it was cloudy while we were there but the traditional tatami-style room was cosy and access to its outdoor onsen still made the stay an enjoyable one!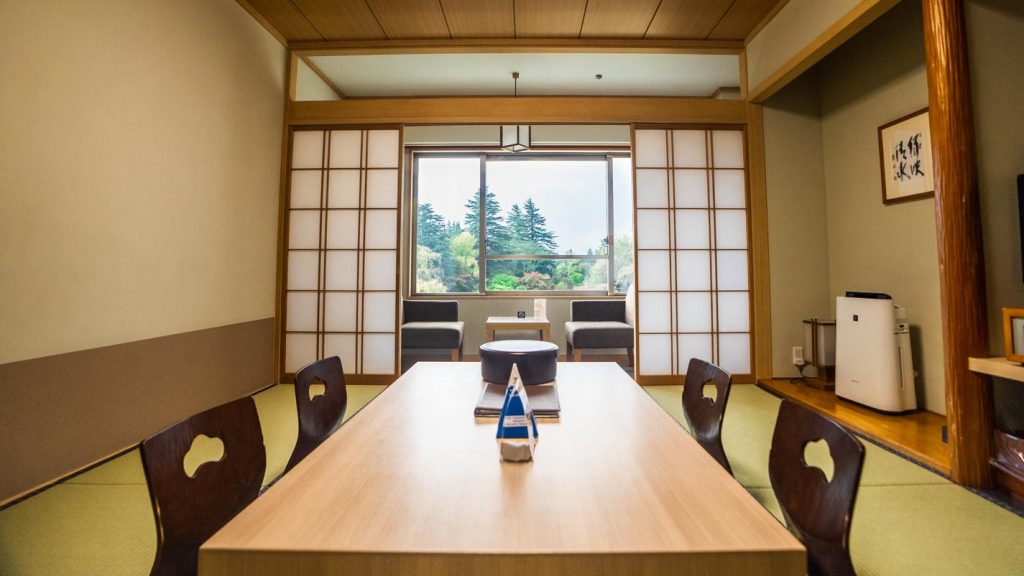 *Note: While most public onsens don't allow tattooed individuals to enter, this one does.
Cost: ~S$364/night for the Japanese Style Mount Fuji View Room incl. breakfast)
Address: 511 Katsuyama, Fujikawaguchiko, Minamitsuru District, Yamanashi 401-0310, Japan
Day 2: Fuji Five Lakes and Fujiyoshida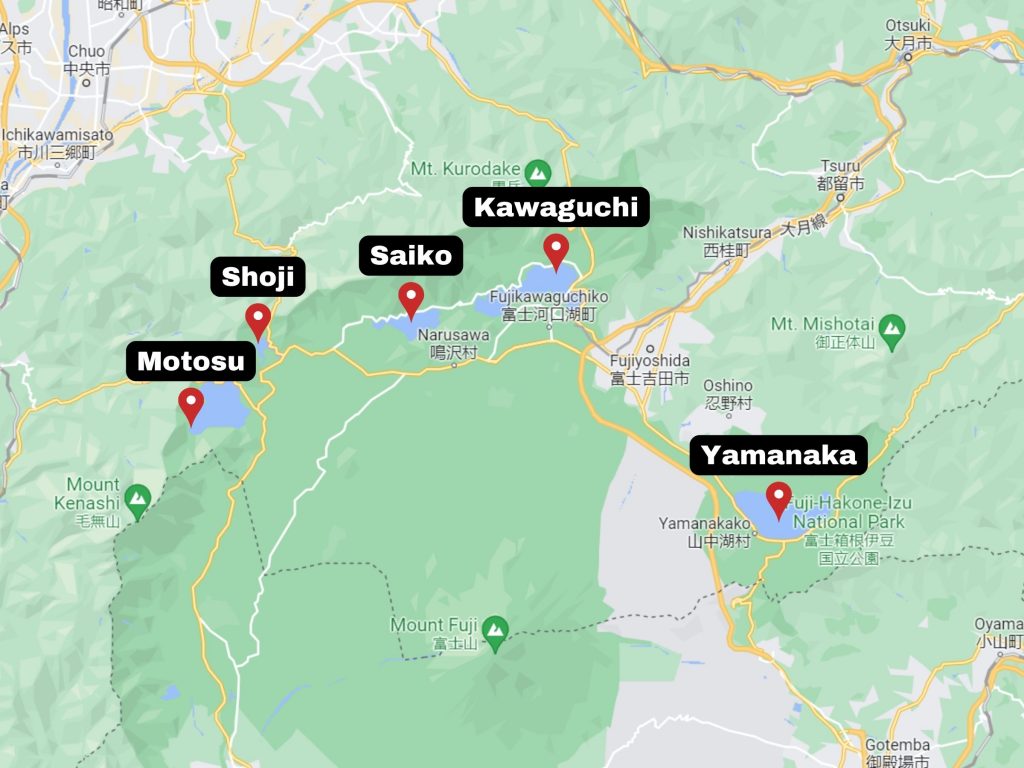 Visiting the Fuji Five Lakes is a must for every Mt Fuji itinerary as they have the most scenic views of the iconic mountain. If you're short on time, here are three of them to check out!
Read more: 9 Best Mt Fuji Viewing Spots — Must-visits and Lesser Known Guide to the Best Photo Spots
Lake Kawaguchi
Photo credit: tokyocheapo.com
Lake Kawaguchi was the closest to our accommodation (about a 13-minute drive away), but the main highlight here is Oishi Park, which has flowers blooming in profusion every season!
Address: Kodachi, Fujikawaguchiko, Minamitsuru District, Yamanashi 401-0302, Japan
Lake Motosu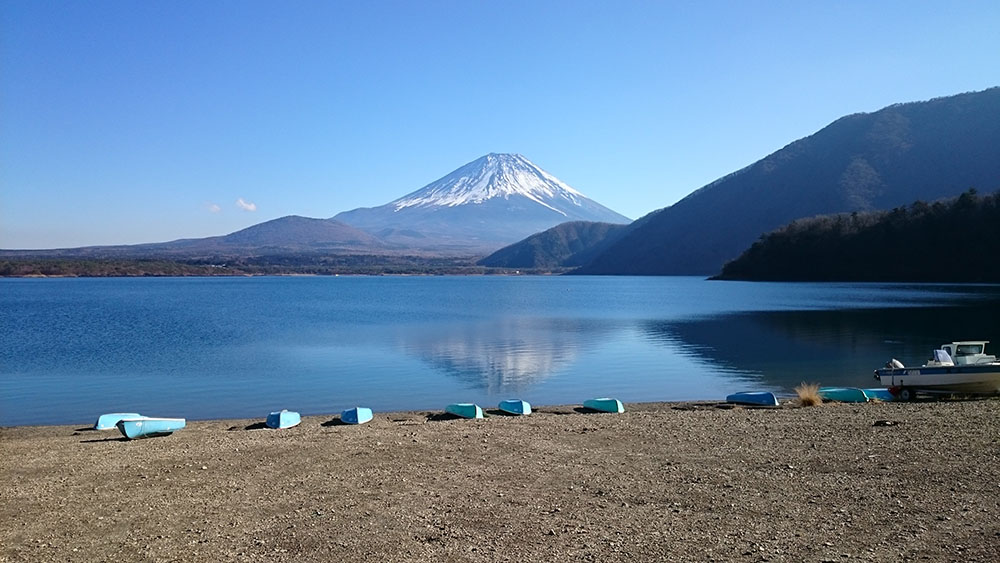 Photo credit: animetourism88.com
Fun fact: Lake Motosu is actually printed on the back of the ¥1,000 note! So you can literally camp here while gazing at a ¥1,000 view 😉.
Being the clearest lake out of the five, it's also a popular spot for water activities such as windsurfing, canoeing, and even diving.
Address: 2926 Nakanokura, Minobu, Minamikoma District, Yamanashi 409-3104, Japan
Lake Yamanaka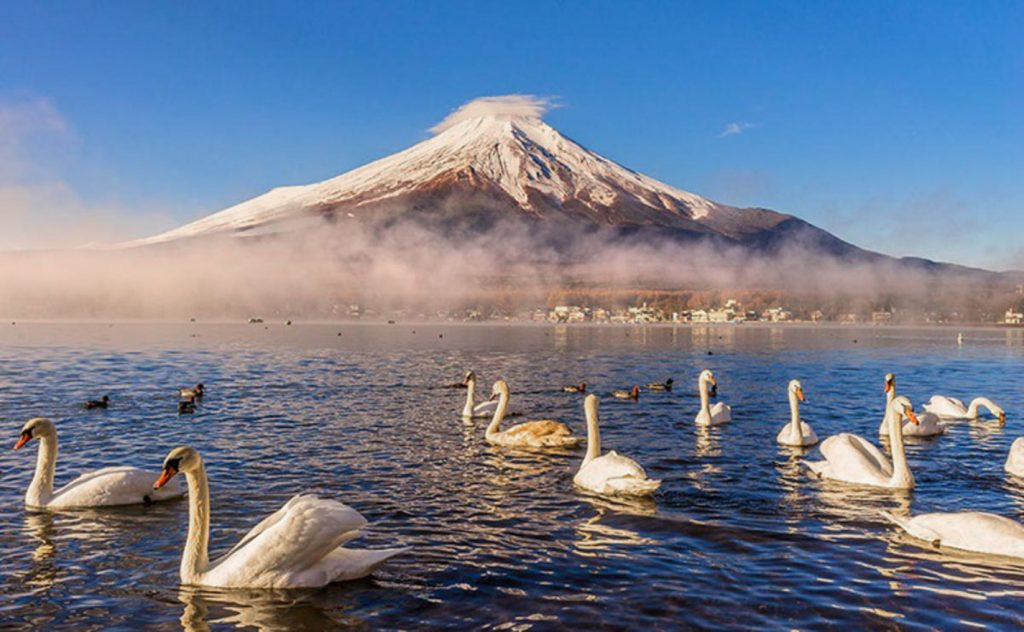 Photo credit: MYSTAYS.com
Lake Yamanaka is the closest to Mt Fuji out of the five lakes and is also unofficially known as "Swan Lake" — given the huge flock of swans there.
It's inaccessible by public transport, which might explain why there weren't as many people in the area. So we pretty much had the whole place to ourselves!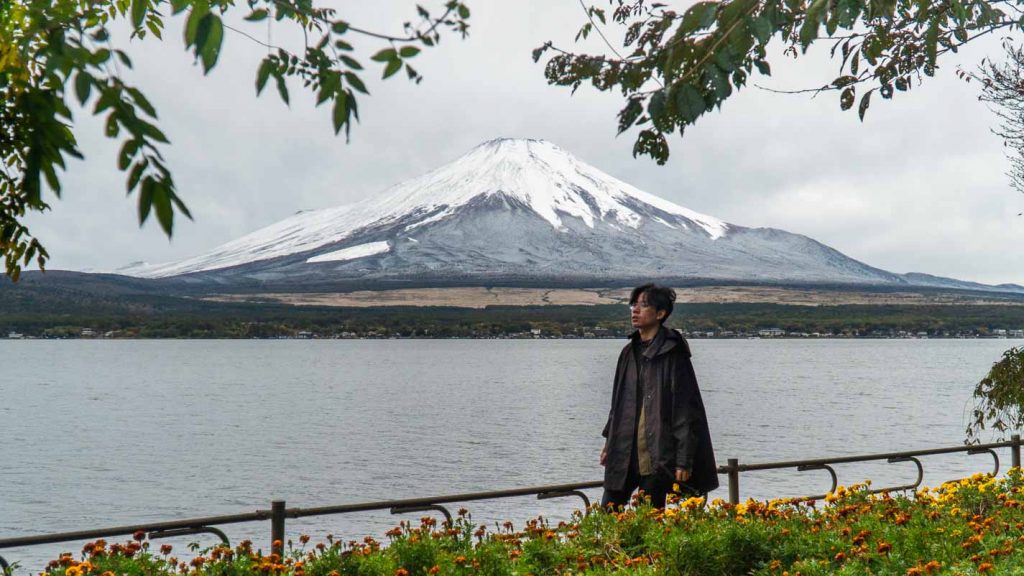 Address: Yamanakako, Minamitsuru District, Yamanashi, Japan
Honcho Street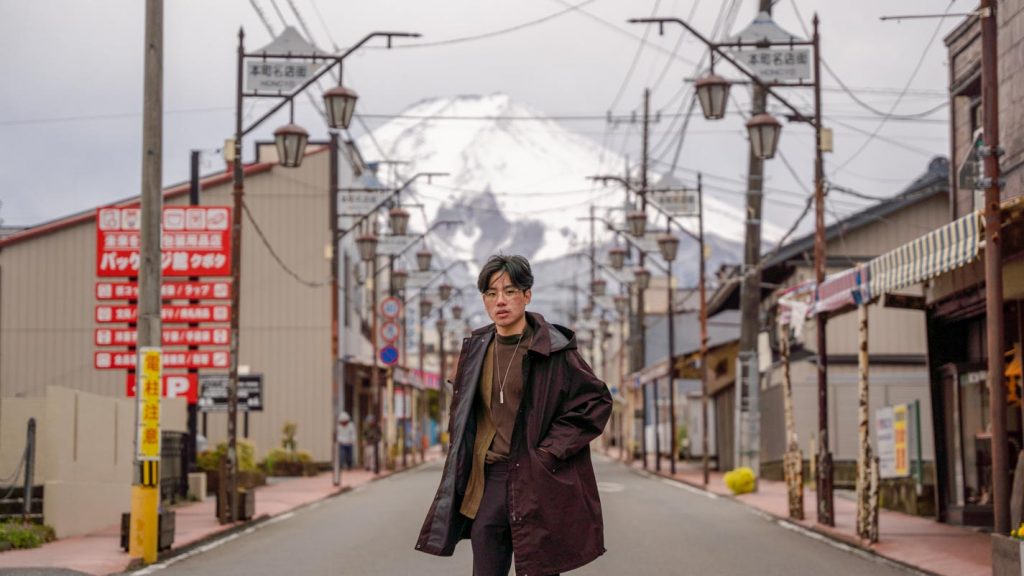 Honcho street is a 20-minute drive away from Lake Kawaguchi and is one of the most picturesque spots to shoot Mt Fuji — featuring idyllic shop rows and utility poles in a retro town setting.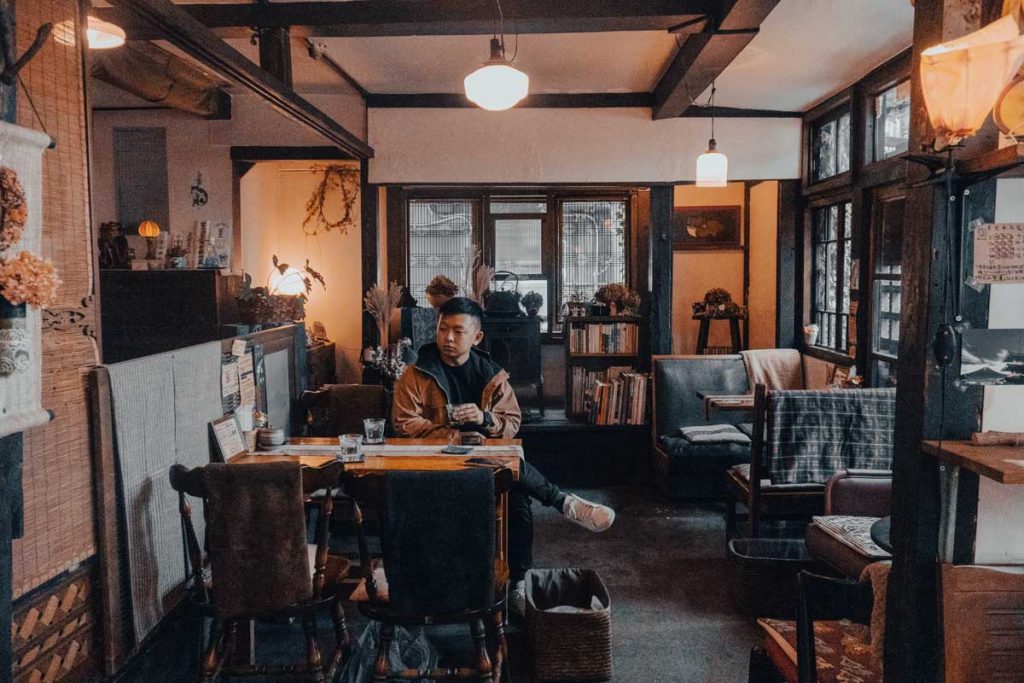 In the area, we popped by Cafe Gekkou for a coffee break. Furnished with 80s-inspired decor, the coffee was delicious and so were the cakes!
Latte (¥550), and the rich and nutty Chestnut cake (¥580)
Honcho Street
Address: 3 Chome-12-295 Shimoyoshida, Fujiyoshida, Yamanashi 403-0004, Japan
Cafe Gekkou
Opening hours: 12PM – 6PM
Address: 318 Shimoyoshida, Fujiyoshida Yamanashi Prefecture
Kitaguchi Hongu Fuji Sengen Shrine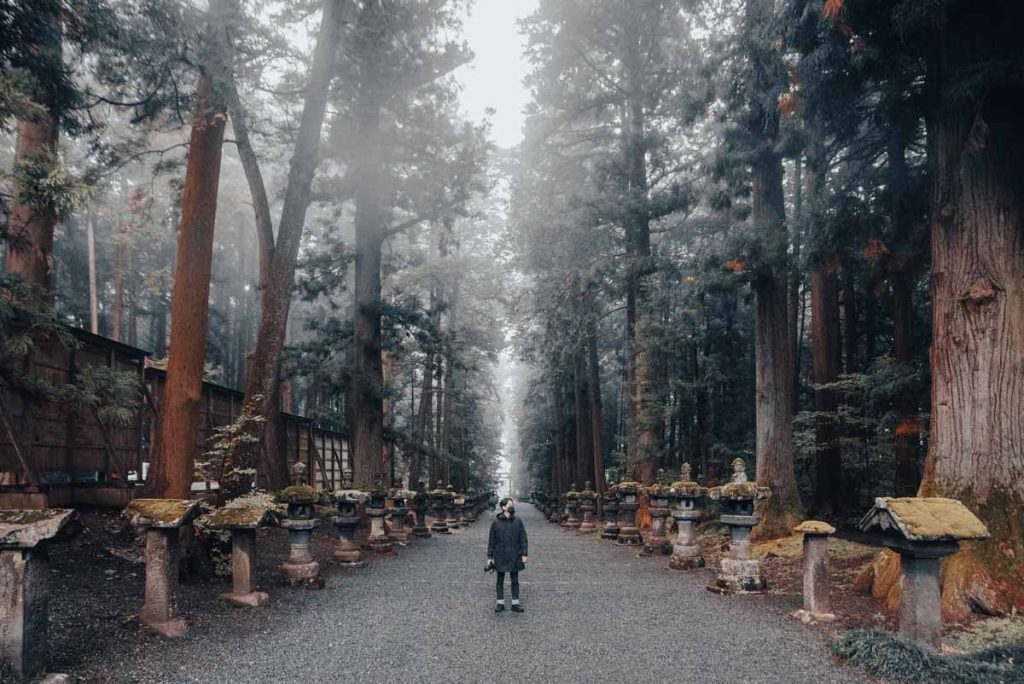 Kitaguchi Hongu Fuji Sengen Shrine used to be the starting point for followers of the Fujiko faith before they began their ascent up Mt Fuji. Today, it's a UNESCO World Cultural Heritage site. The shrine entrance is bordered by moss-covered stone lanterns and has an enormous 18m–tall torii gate.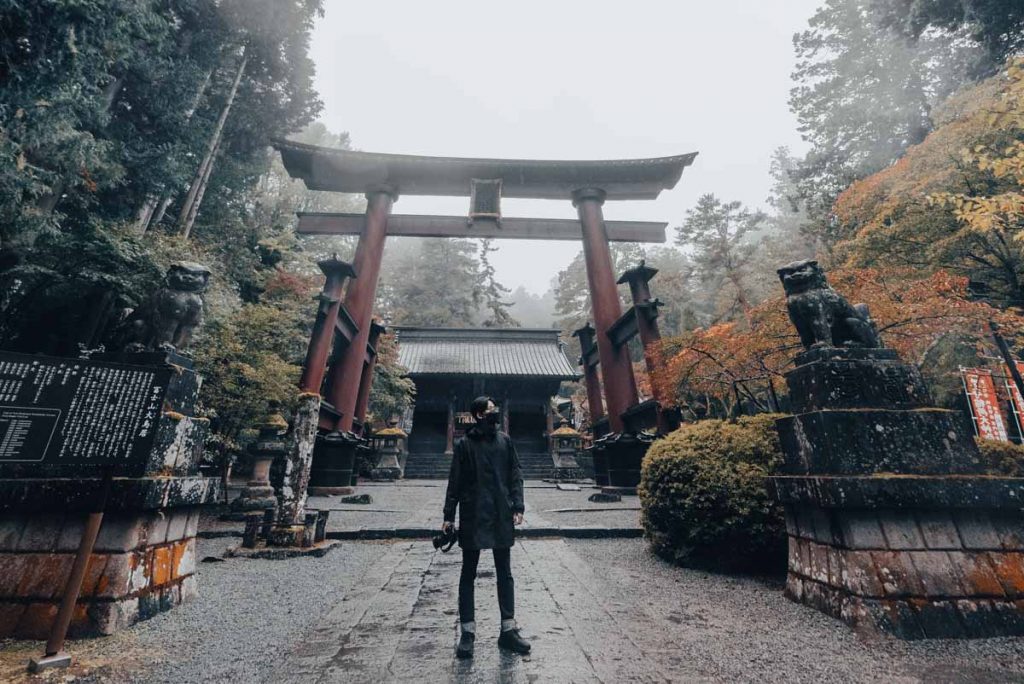 The sacred trees surrounding the area are over 1,000 years old and you can find occasional priests making their rounds around the main shrine giving the space a mysterious vibe.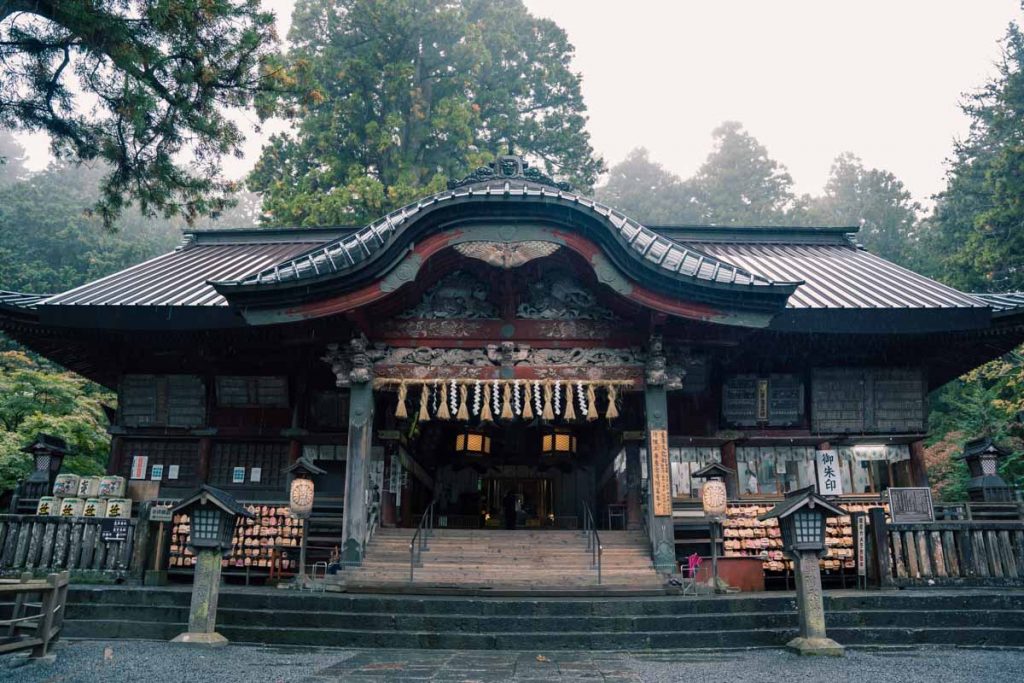 Opening hours: 8:30AM – 5:30PM
Address: 5558 Kamiyoshida, Fujiyoshida, Yamanashi 403-0005, Japan
Hotokura Funari Kawaguchiko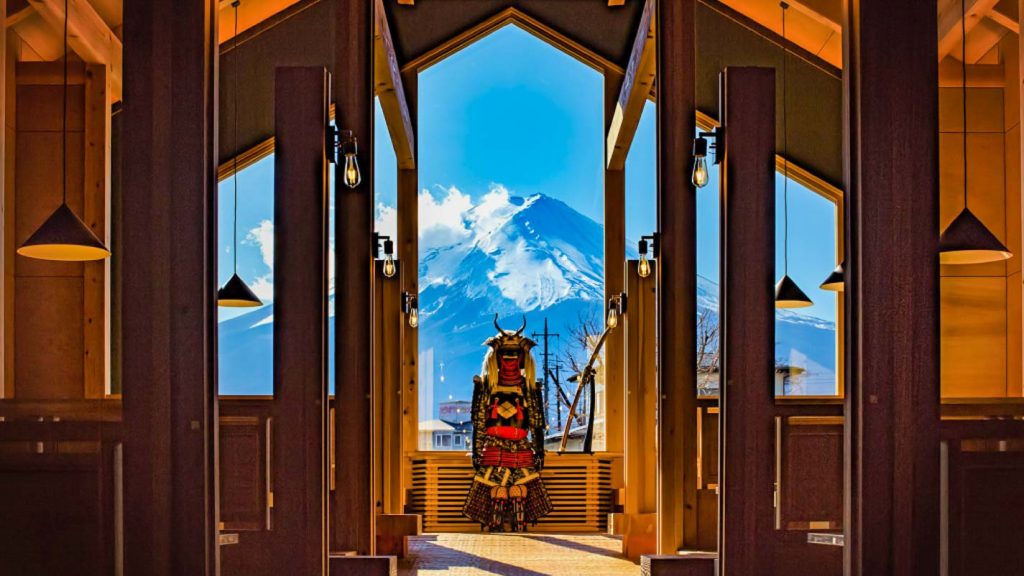 Photo credit: Yamanashi Tourism Organisation
For a meal with a view, Hotokura Funari Kawaguchiko is famous for its amazing Mt Fuji backdrop.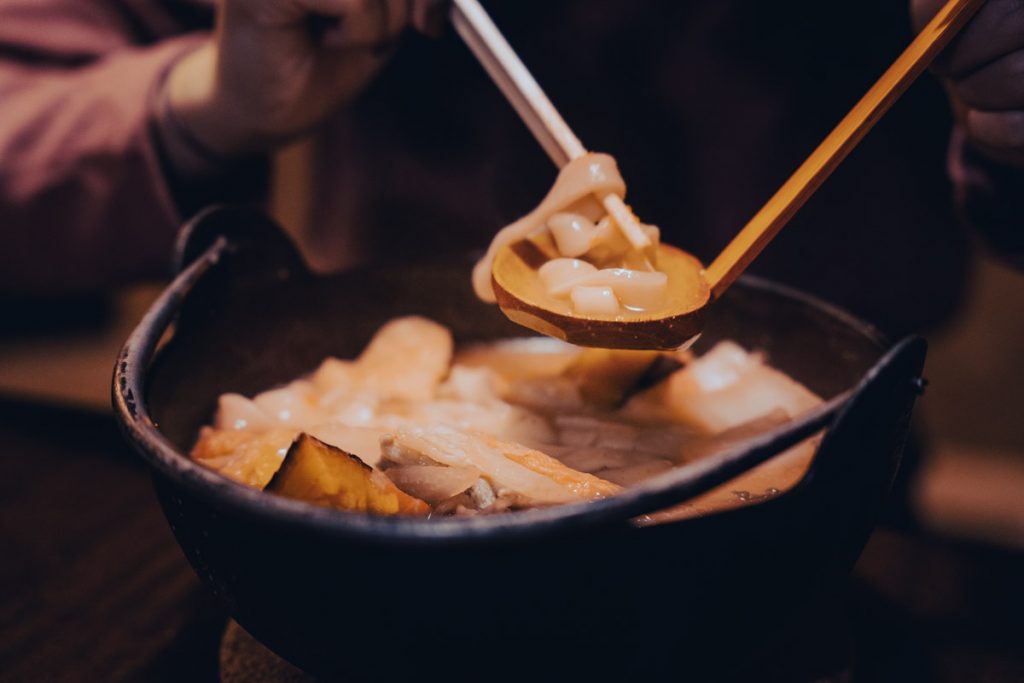 Plus, we're also here for another round of delicious Hoto — we just can't get enough!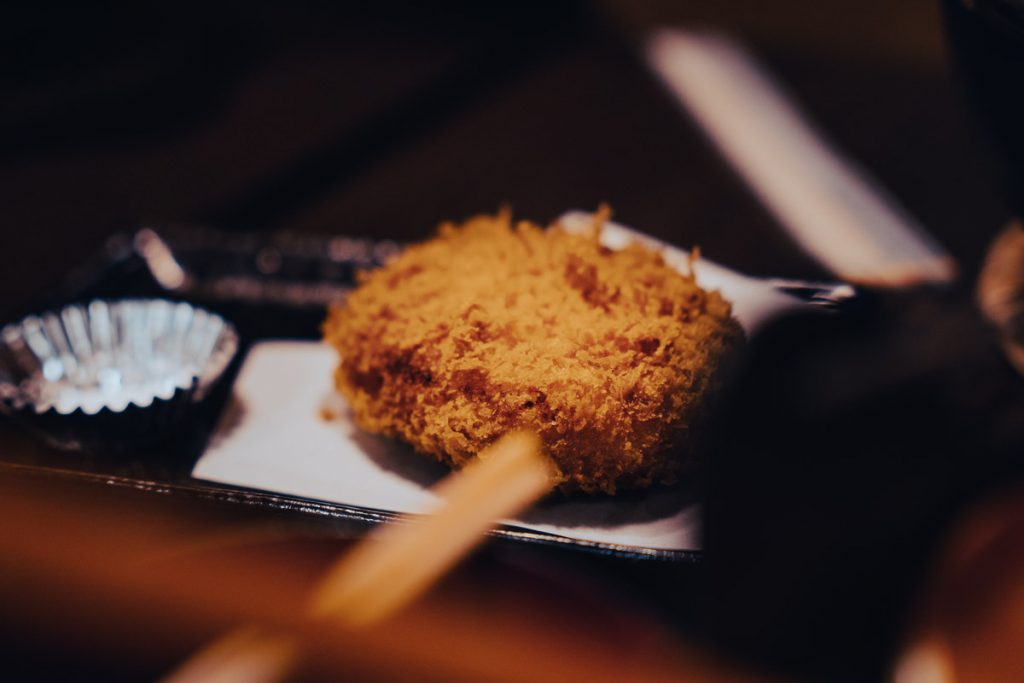 I loved the Golden Hoto with Pork (¥1,320) with its springy noodles and flavourful seasonal vegetables. Also try the naturally sweet and milky Hokkaido butter croquette (¥385/piece) — crisp on the outside, fluffy on the inside! 😋
Cost: From ¥1,320/bowl
Opening hours: 11AM – 9PM
Address: 6931 Funatsu, Fujikawaguchiko, Minamitsuru District, Yamanashi 401-0301, Japan
*Pro-tip: Use the camera function on Google Translate to decipher the full Japanese menu.
Accommodation — CITIO Hotel Shizuoka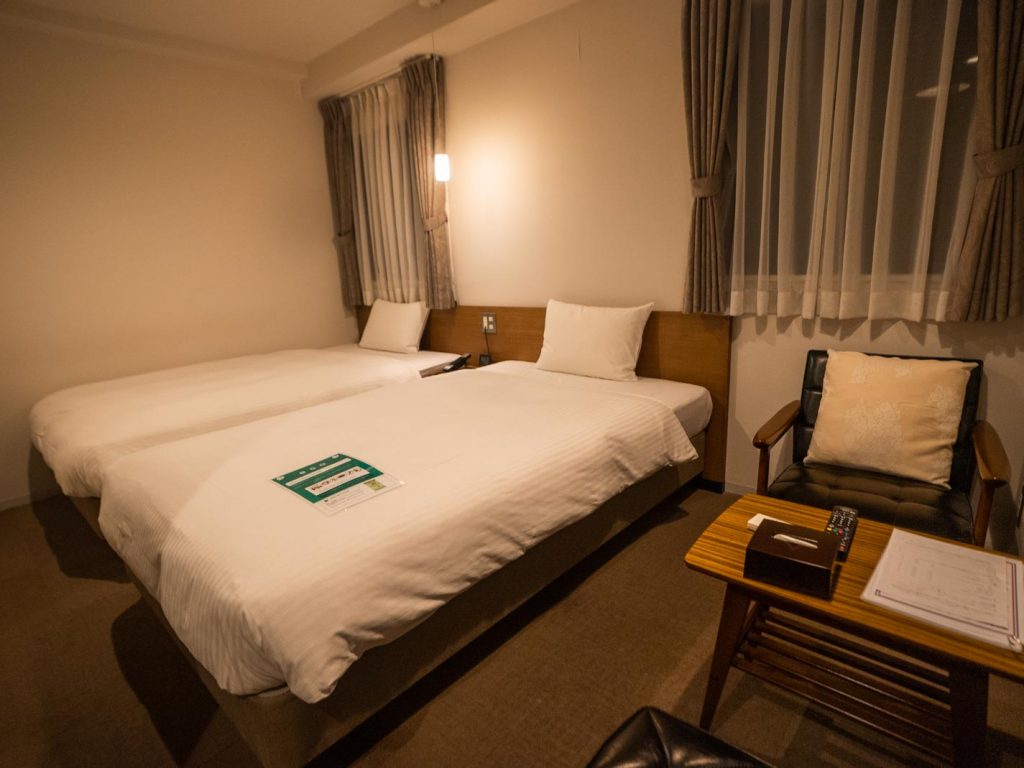 Hotel CITIO Shizuoka is a 5-minute walk from attractions like Sunpu Castle, as well as restaurants like Ichiran ramen! The hotel has clean comfy beds and a relatively large bathroom for a relaxing stay.
*Note: There's no hotel parking so we parked at a 24hr car park (¥1,500/night) near the hotel.
Cost: Twin Room from ~S$102/night
Address: 1-2 Tenmacho, Aoi Ward, Shizuoka, 420-0858, Japan
Day 3: Shizuoka
Miho no Matsubara
Photo credit: zekkeijapan.com
Set out early to catch the sunrise at Miho no Matsubara — a beach lined with pine trees along the shoreline, against a stunning view of Mt Fuji.
Fun fact: This view impressed a famous Ukiyo-e master, Utagawa Hiroshige, so much that he turned it into a famous print in the Edo period — known as the Thirty-six Views of Mount Fuji.
Address: Miho, Shimizu Ward, Shizuoka, 424-0901, Japan
Shiraito Falls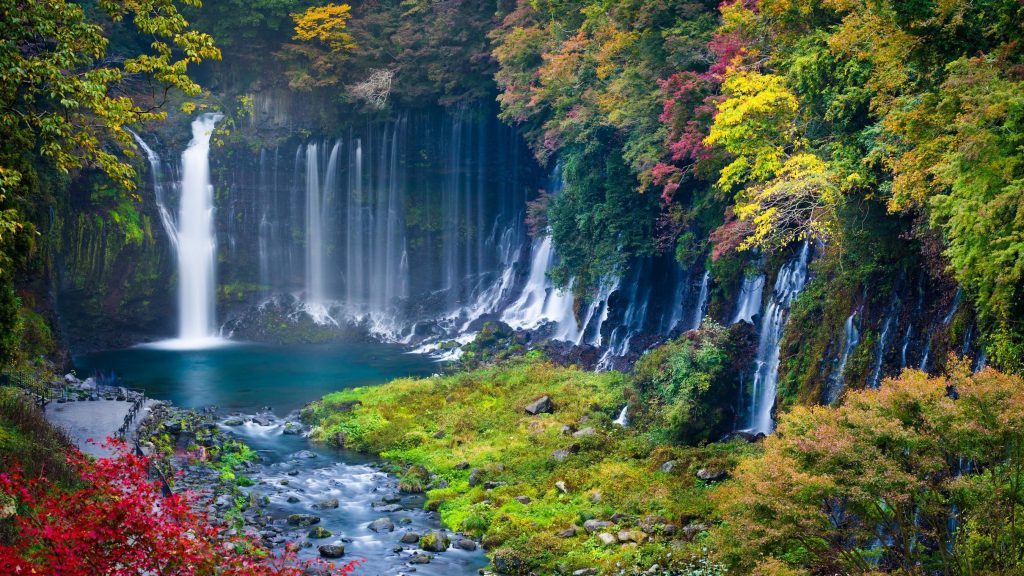 Photo credit: GaijinPot Travels
Shiraito Falls is one of Japan's most prized waterfalls — holding not only a UNESCO World Heritage title, but also a place in the One Hundred Waterfalls of Japan (according to the Japanese government).
The 150m-wide gentle cascade resembles threads of fine silk, hence giving its name Shiraito or white threads.
The base of the waterfall is easily accessible via a short walking trail and the best time to visit is during Autumn — when Shiraito Falls is basked in orange foliage.
Address: 273-1 Kamiide, Fujinomiya, Shizuoka 418-0103, Japan
Obuchi Sasaba Tea Plantation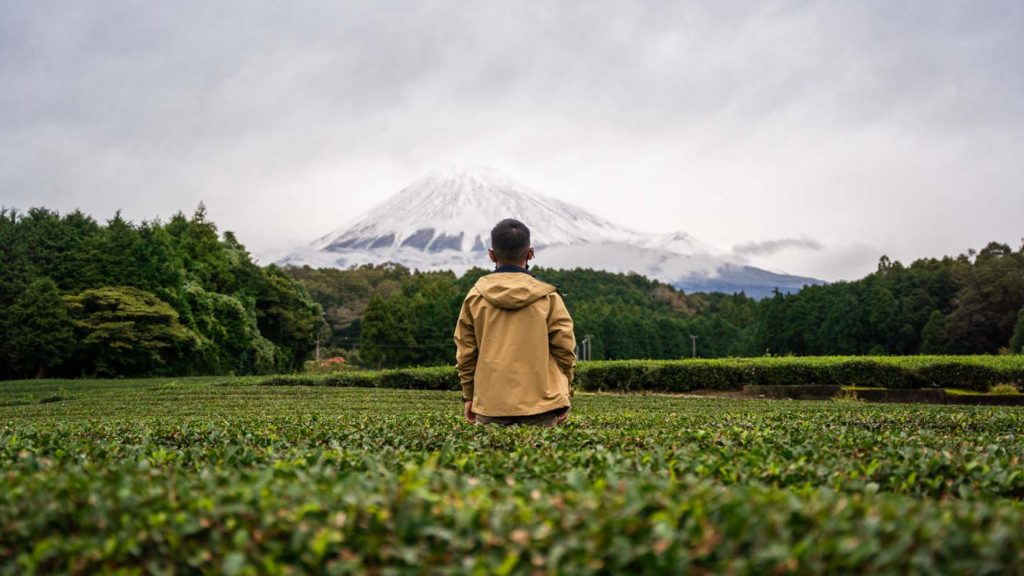 Shizuoka is one of the largest producers of green tea in Japan, so it's no surprise that there are many tea plantations here.
We headed over to Obuchi Sasaba tea plantation en route to Mishima Sky Walk and had the whole place to ourselves, along with a pretty unique view of Mt Fuji 🍵.
Entrance fee: Free
Opening hours: 24hrs
Address: 1445 Obuchi, Fuji, Shizuoka 417-0801, Japan
Mishima Sky Walk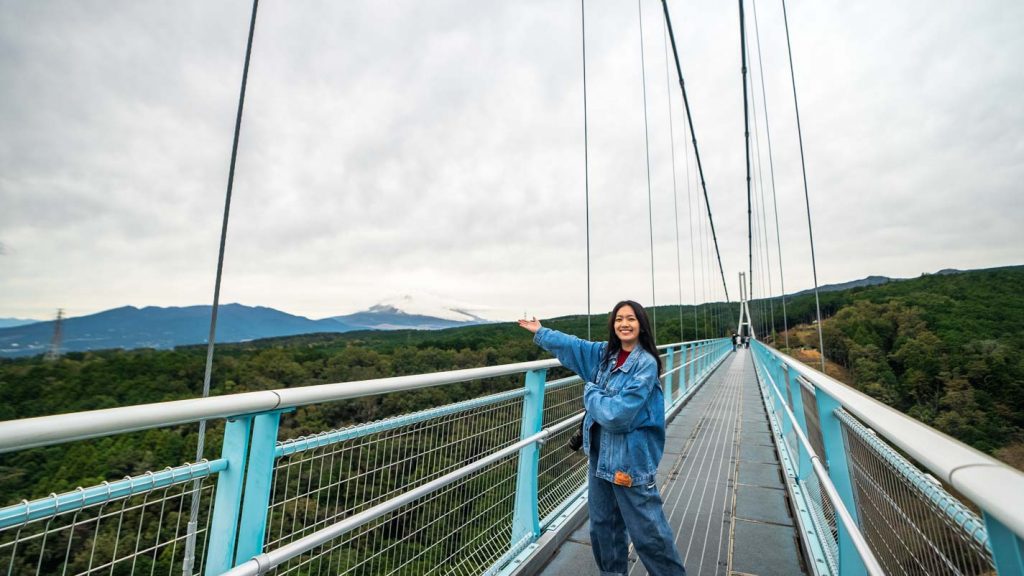 Mishima Skywalk is the longest pedestrian suspension bridge in Japan. At 400m long, it gives a bird's eye view of Mt Fuji and Surunga Bay, perfect for our final stop in this Mt Fuji itinerary.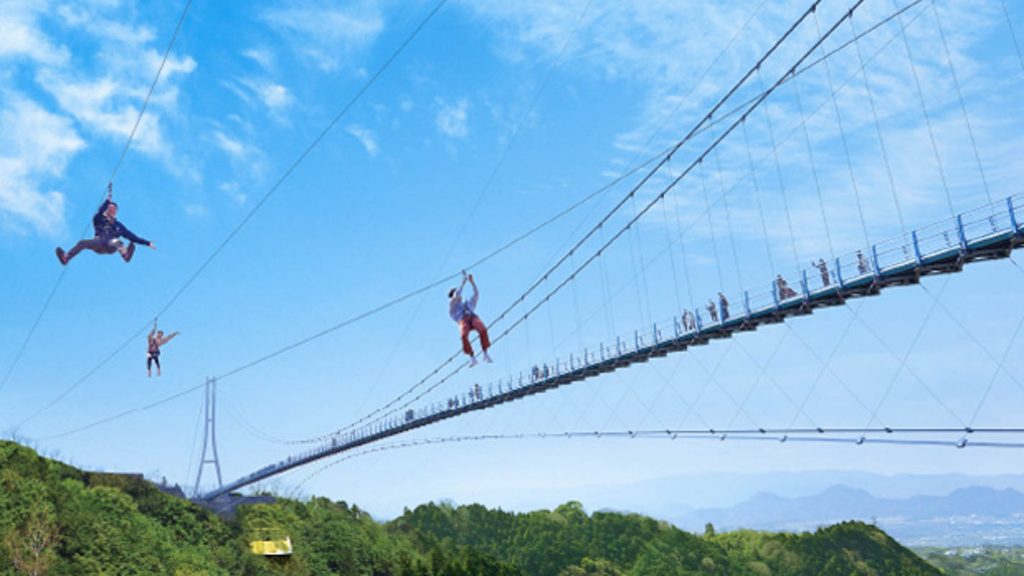 Photo credit: Mishima Skywalk
It connects to an adventure hub on the other end where you'll find thrilling activities such as treetop obstacle courses, and a long zipline that runs beneath the bridge (¥2,000/roundtrip).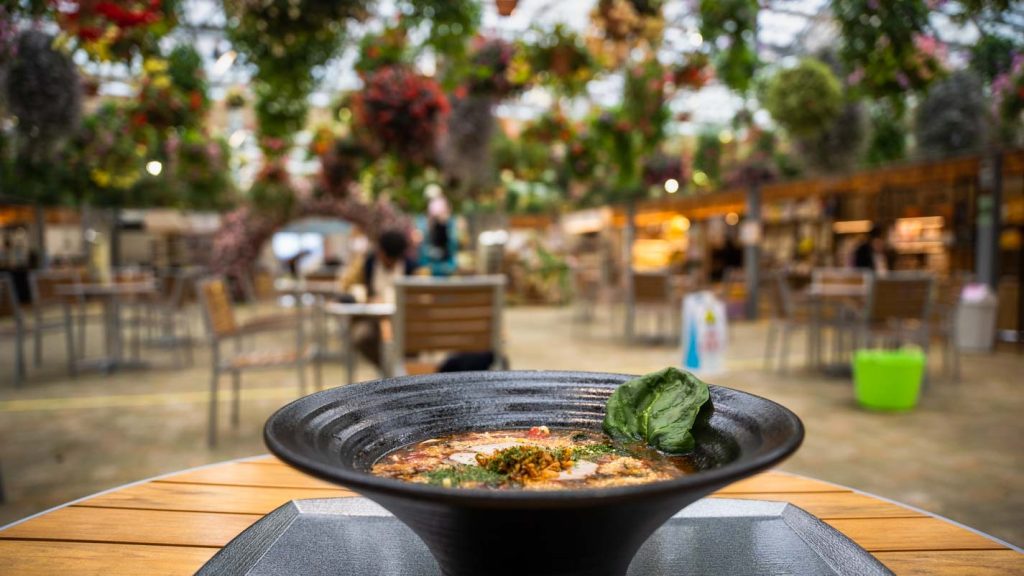 We had lunch inside the Sky Garden and ordered the Golden Tomato black pepper noodles (¥1,100/bowl) from Karumen. It tasted like a peppery and fragrant tomato soup ramen with seasonal vegetables — but with a lot more flair and spice.
Entrance fee: ¥1,100
Opening hours: 9AM – 5PM
Address: 313 Sasahara Shinden, Mishima, Shizuoka 411-0012, Japan
*Note: Entry to the park requires proof of vaccination.
Useful tips for your Mount Fuji itinerary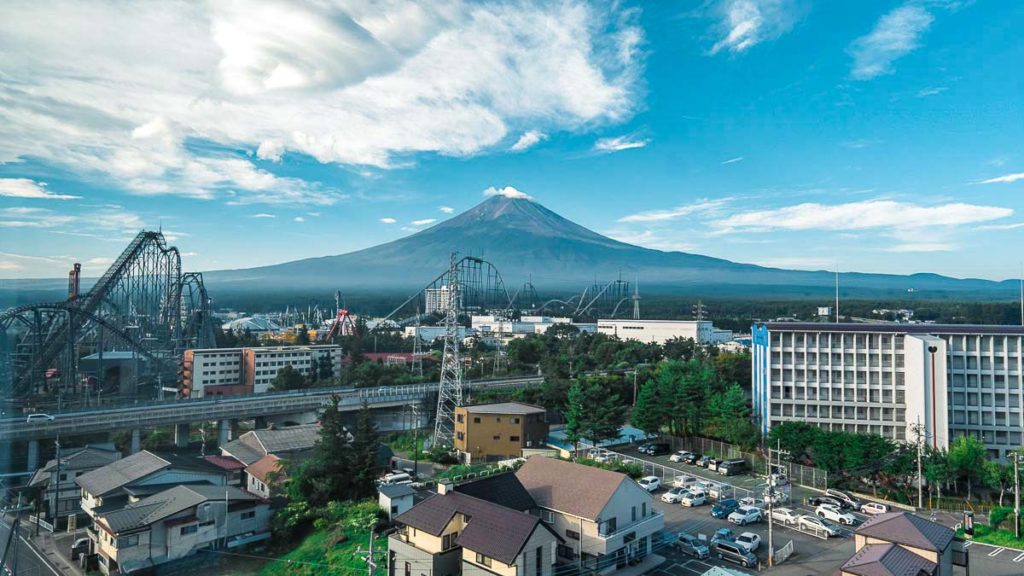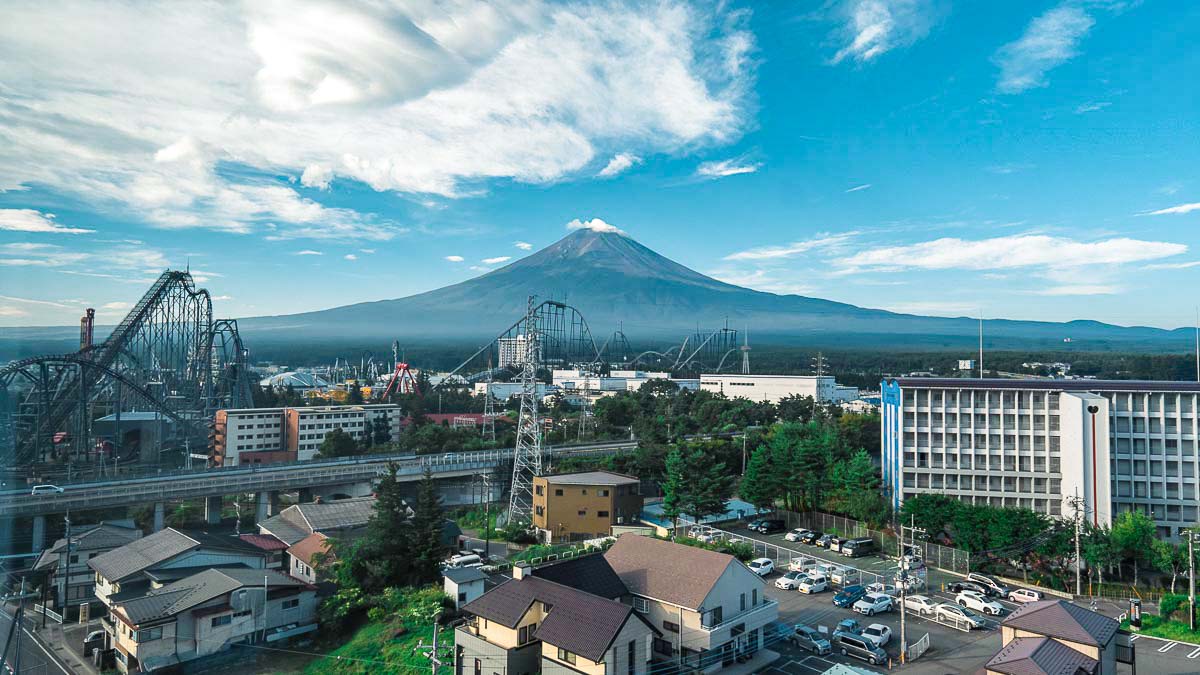 Getting to see the most famed mountain in all of Japan was such a ride. There were days when Mt Fuji was completely covered by dense clouds and rain, followed by a clear sky revealing a snow-capped Mt Fuji the very next day.
To get the most out of your road trip, here are some tips to help you out!
1) The Best time to visit Mt. Fuji is said to be between November and February (autumn and winter seasons) as the chances of clear skies are the highest. Personally, I'd still want to visit during spring to catch the cherry blossoms there!
2) Use the 24-hour Mt Fuji live stream and check the weather forecast for the day to see if it's worth hunting for the best Mt Fuji photo spots
3) Be flexible with your itinerary — if Mt Fuji is not visible, you could visit other attractions first such as the Kitaguchi Hongu Fuji Sengen Shrine, and return on a better day.
4) Rent a car as most places aren't easily accessible via public transport. It's also a very scenic drive from Tokyo, so you can enjoy the seasonal colours of nature on your way!
5) Download Google Translate, as almost everything is in Japanese here.
Also, do check out these related itineraries!
— Japan Self-Driving Guide for First-timers — 15 Things You Need to Know Before Renting the Car
— Guide to Climbing Mount Fuji — Everything You Need To Know About Climbing Japan's Highest Mountain
— 7D6N Japan Itinerary Under S$1.5k — Road Trip from Tokyo to Mt. Fuji and Beyond
What's your favourite thing to do around Mt Fuji? Let us know in the comments!
---