Camp under the stars in the Sahara Desert and hop across 5 Moroccan cities: Casablanca, Marrakesh, Fes, Chefchaouen and Rabat. This is the perfect first-timer's itinerary to Morocco (or North Africa)!
Morocco tends to be sidelined as an African destination when much of the focus is usually down south. But up north, Morocco breathes a unique amalgamation of Spanish, French, Arabic, aboriginal Berber cultures, with some of the most beautiful architecture we've seen.
You also get the unique experience of living in a "riad", which are traditional Moroccan townhouses repurposed to become an inn for travellers.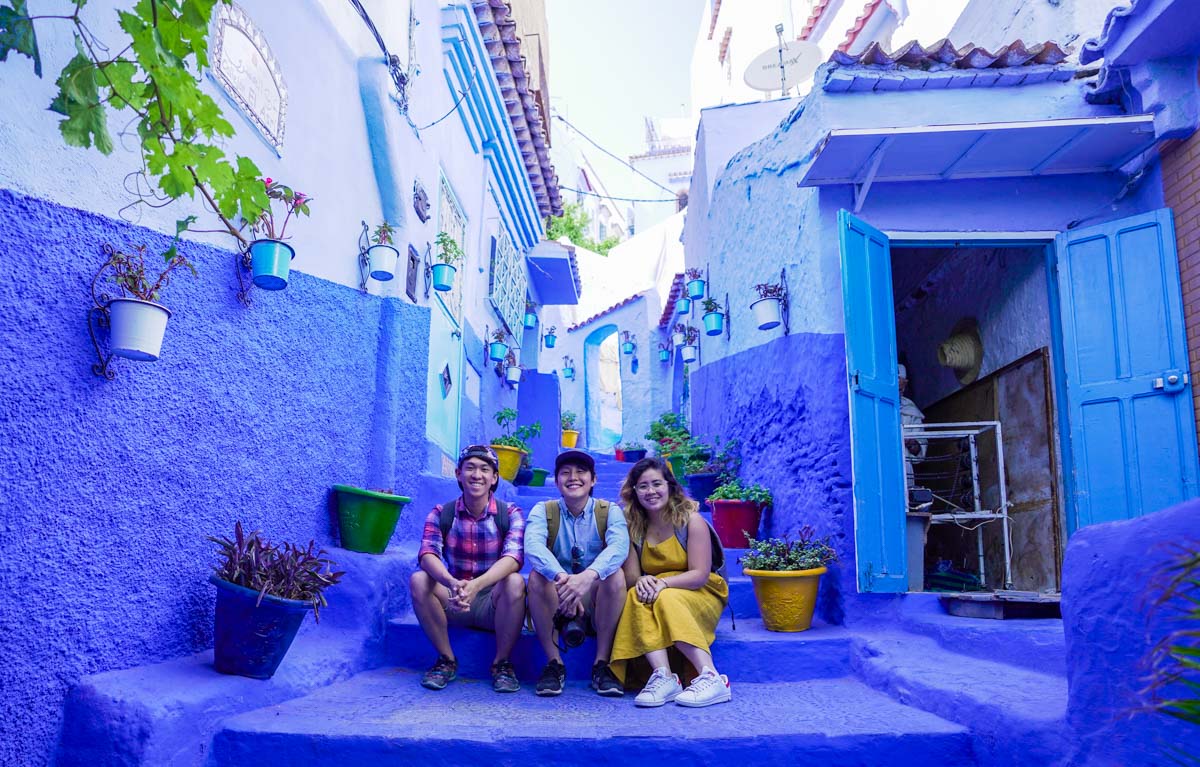 Chefchaouen.
Plus, it isn't as unsafe as you would think — solo female travellers get by without incident, and the locals are friendly (super!) and largely harmless. Some would try to scam your money, but we'll tell you how to deal with them later.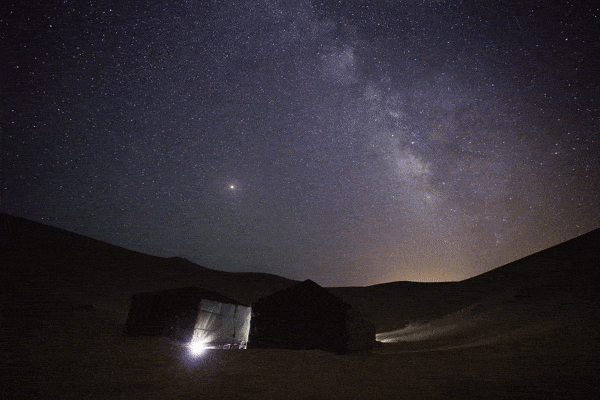 This itinerary is the perfect introductory course for anybody's first time to Morocco, or North Africa — we've tailored a well-rounded Moroccan experience for you, and included some tips to be street smart when getting around.
You'll get to travel like the locals do and hop through 5 Moroccan cities: Casablanca, Marrakesh, Fes, Chefchaouen and Rabat. Did we mention spending a night in the Sahara Desert too?! 😮
Pre-trip Essentials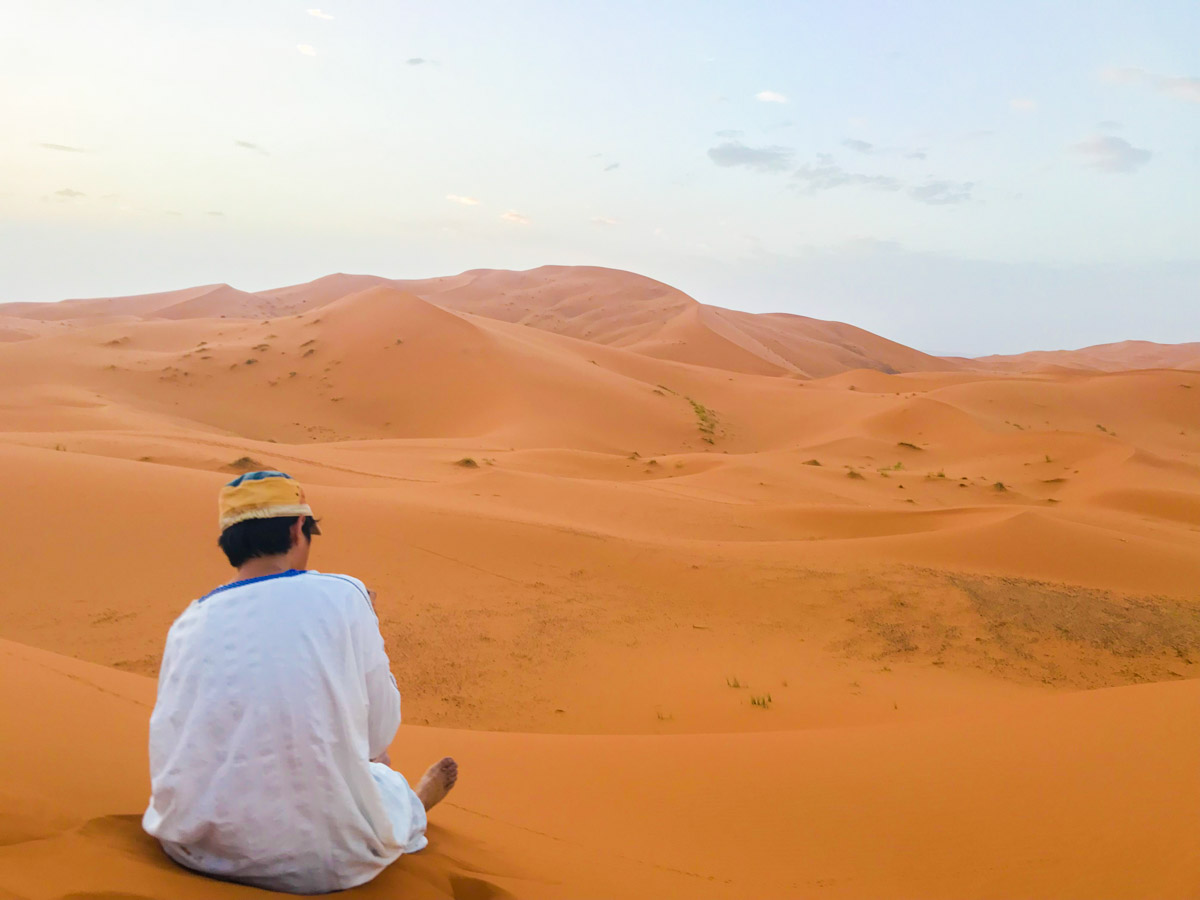 1) Flight — Emirates flies from Singapore to Casablanca thrice daily (with a stopover in Dubai). The flight is about 15 hours in total (excl. stopovers) so we broke our trip into two parts with a 48-hour stopover to explore the beautiful Dubai.
2) Connectivity — Get SIM cards for cheap from Casablanca's Mohammed V Airport between 2 telcos, Orange and Maroc Telecom. Our 5GB card from the latter cost 50dh (~S$7.20).
3) Currency — You can't possess more than US$100 in Moroccan dirham currency (MAD) outside of Morocco, so bring other currencies like Euros to change at the airport (€1 is approximately 10.8d). Money changers aren't hard to find in the cities as well, so change in small amounts throughout your trip to avoid excessive surplus.
4) Maps.me App — The app sometimes provides more detailed information not found on Google Maps, so it's good to have both on hand.
5) A long scarf — A scarf to wrap around your head is compulsory for the Sahara Desert Tour during the camel rides in cases of sandstorms. Alternatively you can also opt to purchase one there.
Budget Breakdown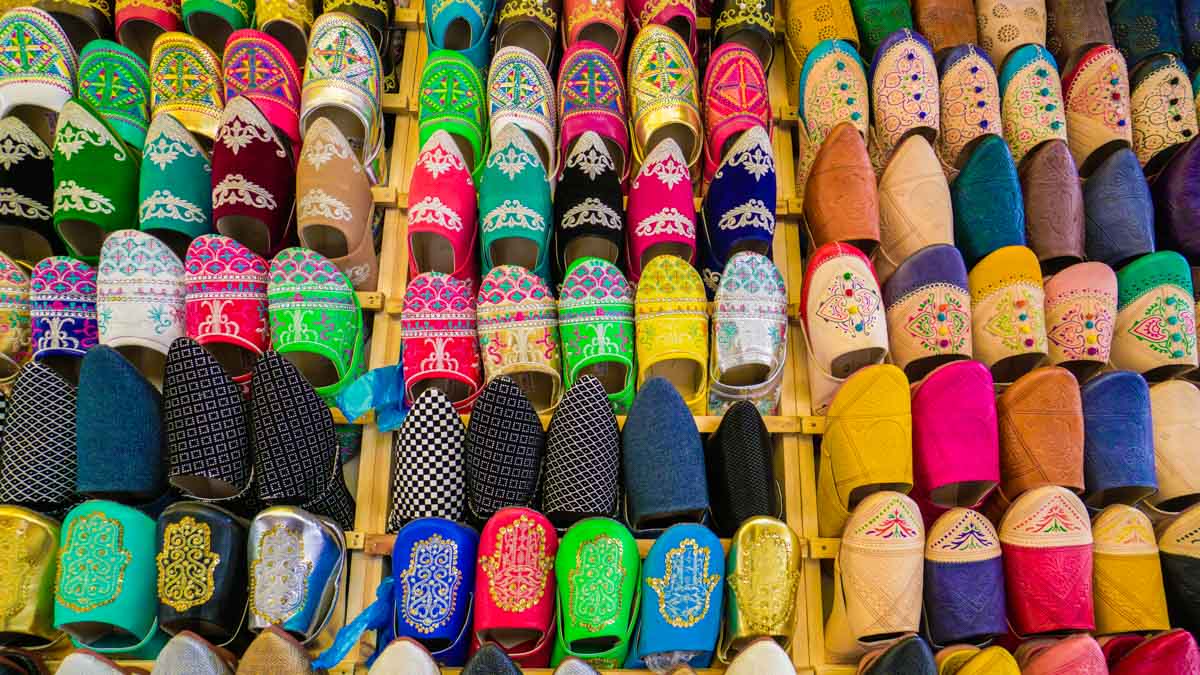 Accommodation: S$347.90
Activities: S$538.60
Food and Drinks: ~S$200
SIM Card: S$7.20
Transport: S$1545.24 (incl. flights)
TOTAL: S$2,638.94
Day 1—2: Casablanca
Hassan II Mosque in Casablanca.
More than just the name of a 1942 film, Casablanca is home to Morocco's main port and is considered the business hub of the country. It also houses some pretty magnificent architecture — from the gargantuan Hassan II Mosque to French and Art Deco-style buildings in the city with roads lined by the Casa Tramway.
Reaching Casablanca at 12:45PM via Emirates meant we could get a good half day out on arrival day itself after dropping our baggages at our accommodation!
Read More
Accommodation in Casablanca: Airbnb — a 2-bedroom apartment in a residential area around the city centre for S$30.70/pax a night. For group travels, getting around Morocco is economical via taxi so it doesn't have to be near a tram station.
Day 3–4: Marrakesh (Marrakech)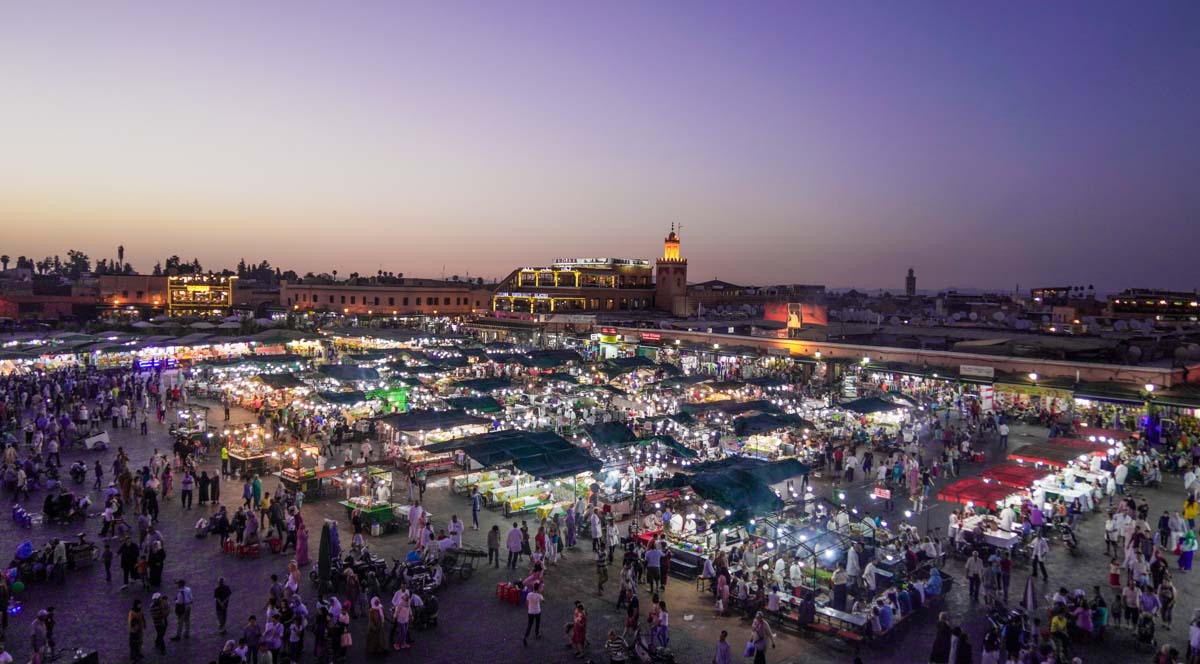 Jemaa el-Fnaa, Marrakesh
Aptly called the red city thanks to its ubiquitous red clay buildings, this rich cultural hub is anything but a red flag. With unending, winding souks, majestic gardens and two contrasting palace complexes, some locals would even say you haven't been to Morocco if you haven't visited these at Marrakesh.
Read More
Casablanca to Marrakesh: Take an ONCF train from Casa Voyageurs Station to Marrakesh Station for 95dh (~S$13.70). The journey takes ~3h 30min and departs hourly from 8:55AM – 12:55PM. Do note that you can't reserve seats, so you might have to sit separately if travelling in a group.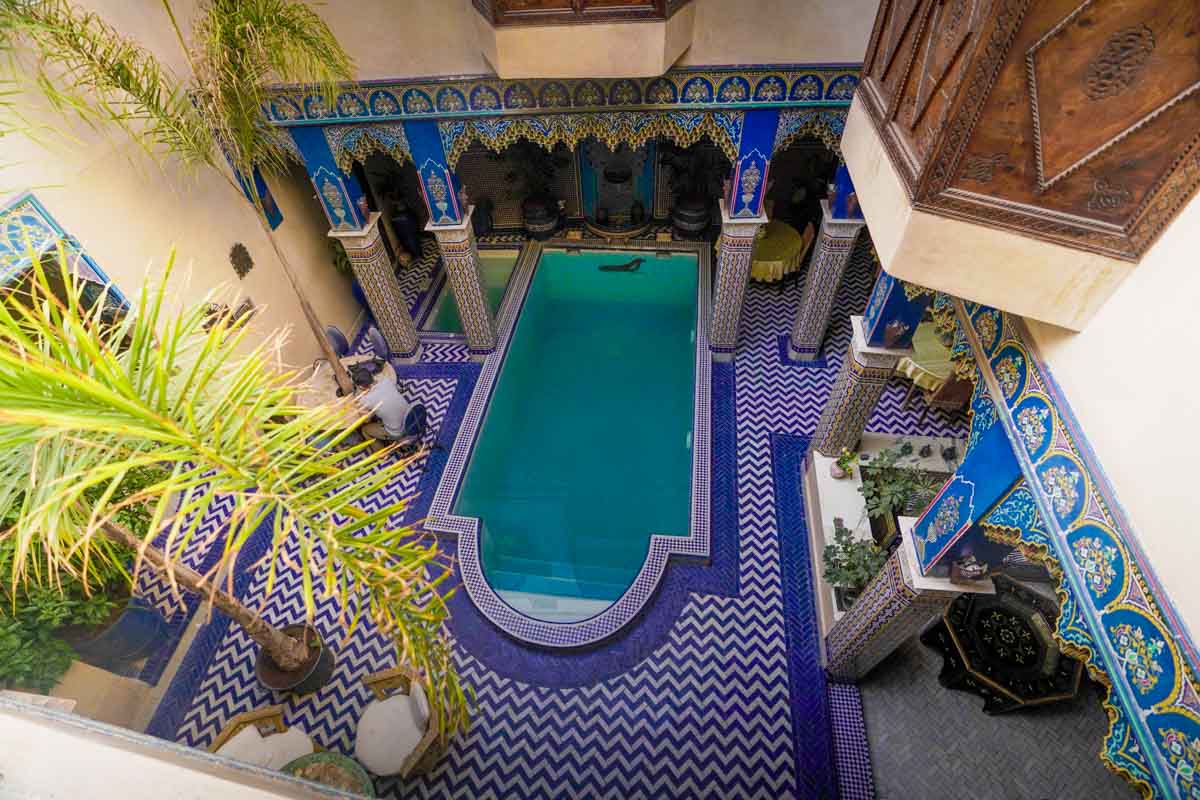 Accommodation in Marrakesh: Riad Puchka — we spent ~S$150/night for a 5-bed room (even though there were only 3 of us) with free breakfast and a common pool. Do note they have a tax fee of €3.50/pax (~S$5.50) per night, payable in cash during check-out.
Day 5–7: Sahara Desert Tour
A night spent at the Sahara Desert will definitely be an unforgettable bucket list experience that supersedes any other part of Morocco.
Our 3D2N part road, part camel trip with Sahara Tours 4×4 picked us from our Marrakesh riad in a spacious jeep that journeyed towards the High Atlas, with ample Insta-worthy spots along the way featuring Morocco's luxuriant nature before culminating into the Sahara Desert experience.
Not to mention comfortable accommodations with great breakfast spreads before the night itself — we felt that with all things considered, the tour was fit for its price tag. We won't talk about every single stop here lest we spoil the surprise for you!
Read More
Cost: €855 for 3 pax (~S$453/pax) + 300dh (~S$43.20) for 3 lunches
Day 7–9: Fes (Fez)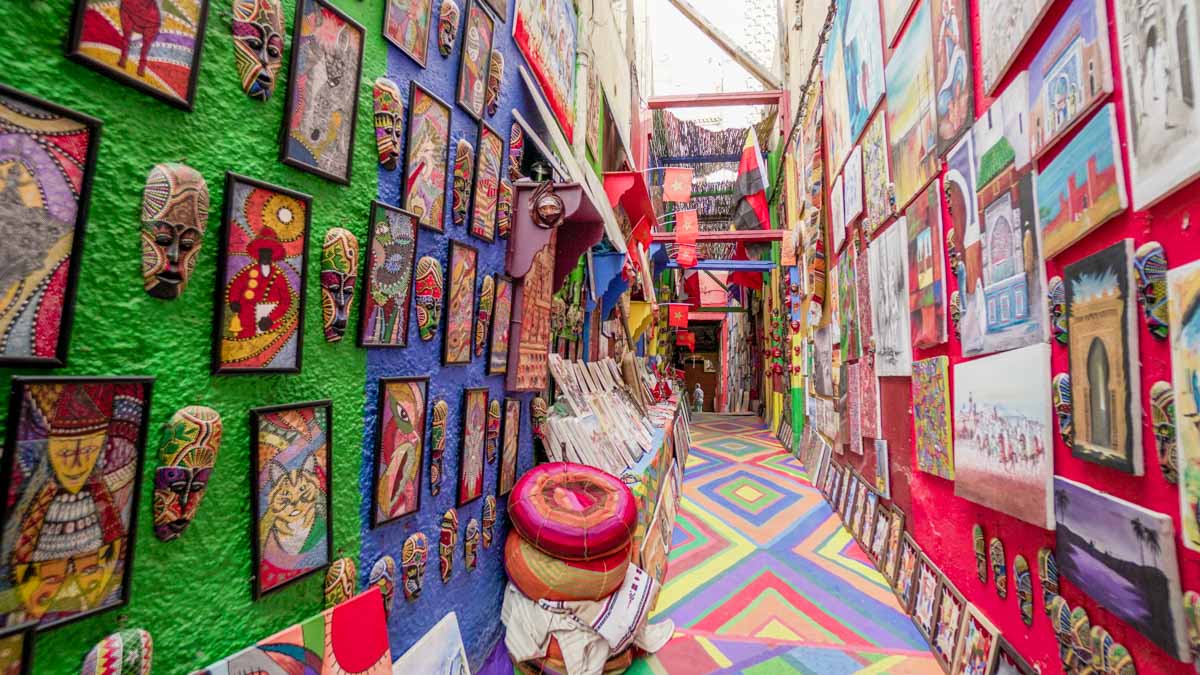 Every Moroccan city you enter will vary greatly with one another, and Fes is no exception. The main area you'll explore will probably be in the old medina, which is basically the walled-up city area you will spend navigating maze-like streets. If you know where to look, there's a whole lot to do in Fes that you won't know where to start!
Interestingly, the medina is also the world's biggest car-free urban area. That means you (mostly) won't be needing any transport money for your stay in Fes.
*Pro-tip: Beware of locals who will offer to show you around or bring you to attractions as they will ask for a "guide fee" at the end. They are harmless and the best way to shake them off is to either not start any conversation with them in the first place (they usually start by asking where you're from), or keep firmly affirming them that you're not interested.
Read More
Day 10: Chefchaouen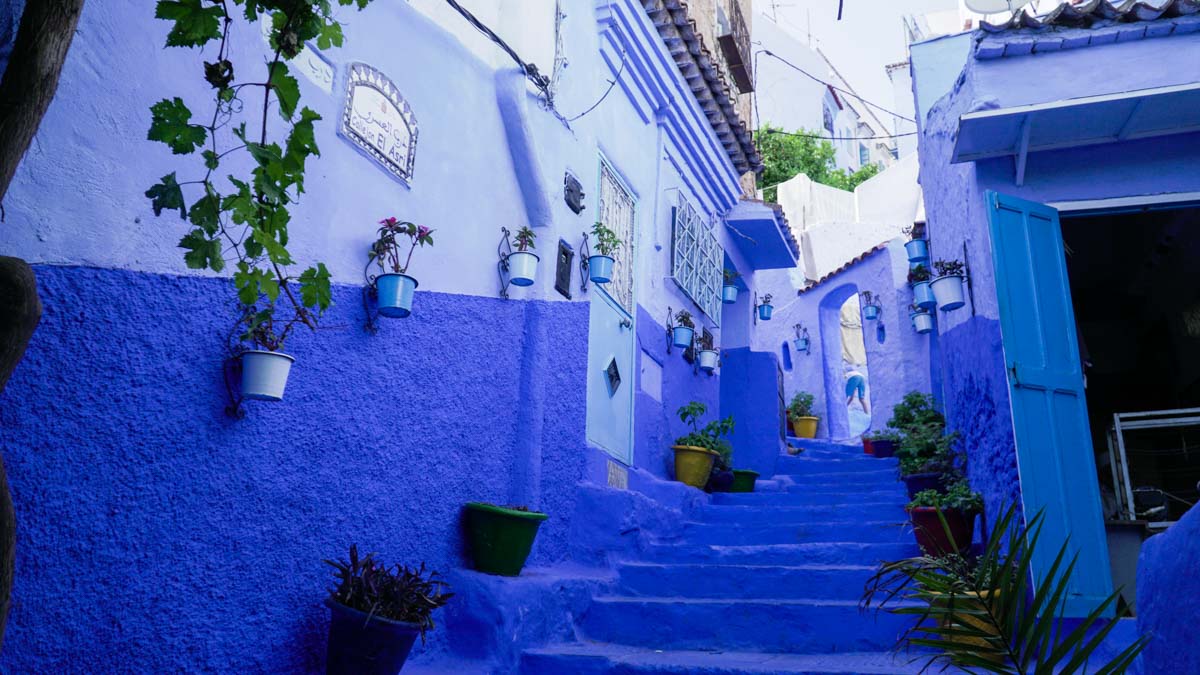 Perhaps Morocco's most picturesque city, Chefchaouen is awash with nothing but blue-hued walls, and no one really knows for sure. Some say it was a tradition carried over by Jewish immigrants, emulate the Mediterranean Sea, or simply aesthetic reasons.
Compared to other cities, Chefchaouen is much more chill and shop owners aren't constantly hankering for your business.
Read More
Fes to Chefchaouen: From the Gare Routière Principale (or Fes Boujloud) bus station in Fes that's a few minutes from the Blue Gate, take a CTM bus for 80dh (~S$11.50 incl. 5dh baggage fee). The ride is 4.5 hours and only departs thrice a day — 7:30AM, 10:30AM and 11:15PM. The ticket officer speaks fluent English and will guide tourists to which bus to board as it can get confusing. Helpful!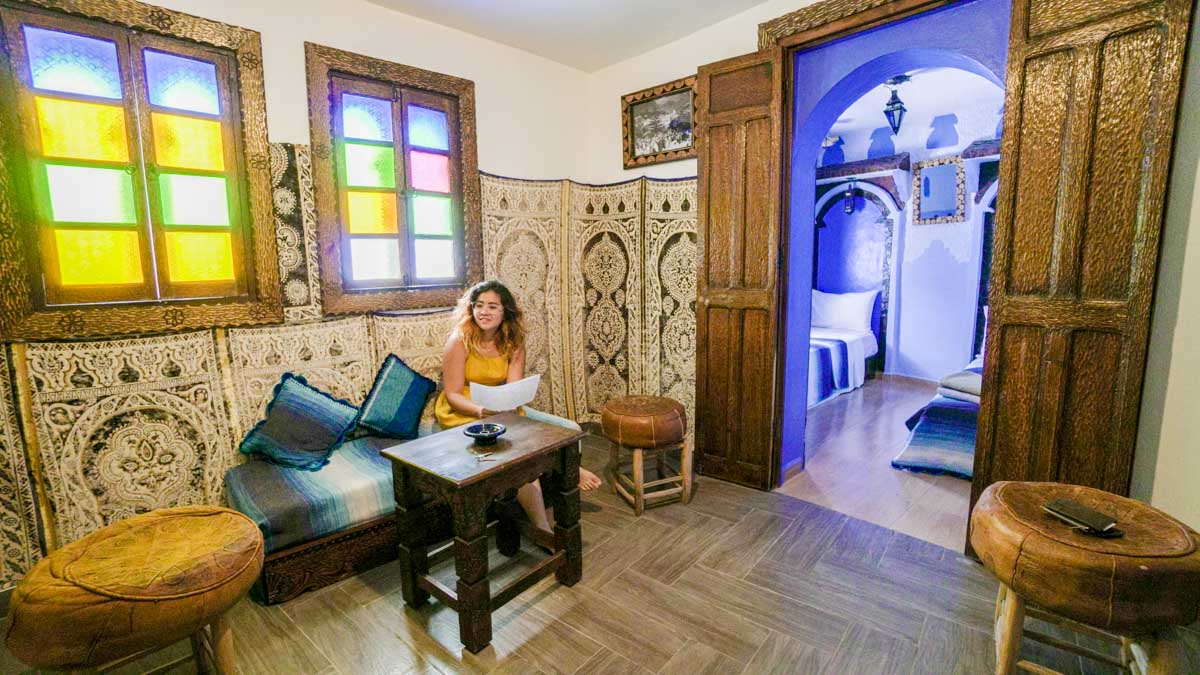 Accommodation in Chefchaouen: Casa La Hiba Kassaba — Take a taxi for 10–15dh (~S$1.45–2) from the Chefchaouen Gare Routière bus station. Our booking cost a flat S$88/night up to 5 pax.
Day 11: Rabat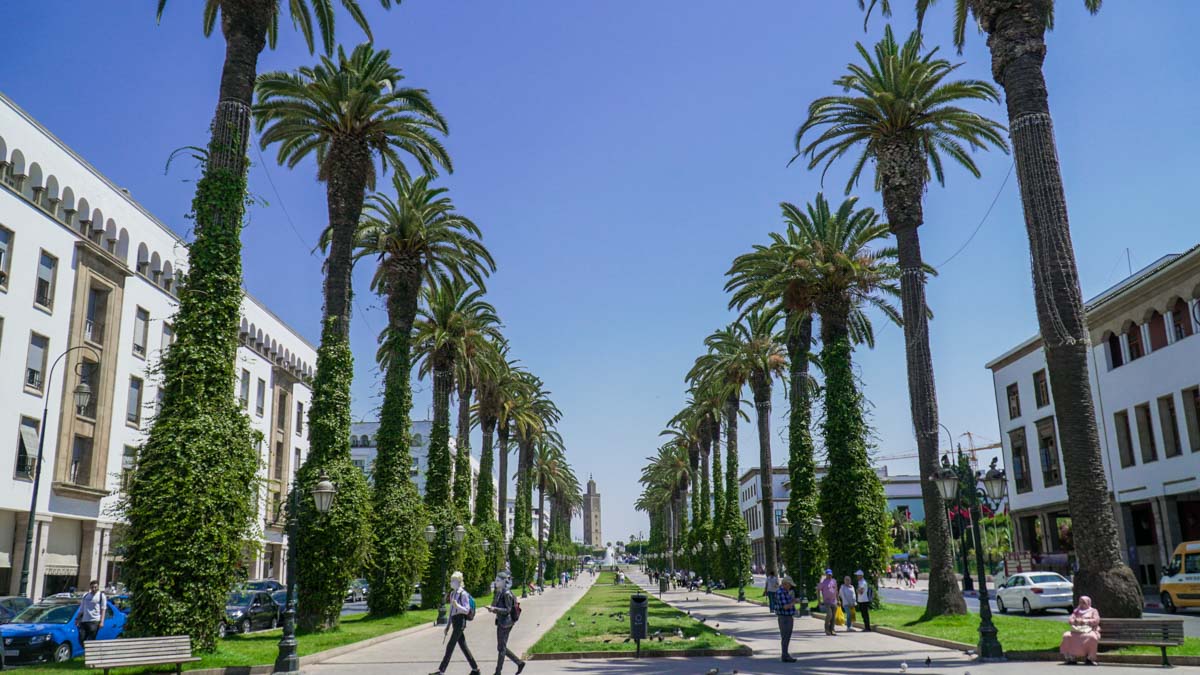 Rabat was a pleasant surprise that we think is the most drastically different from the rest of Morocco, what with many French colonial buildings still standing, most of the populace speaking only French (as with Casablanca), and taxi drivers being actually okay with switching on the meter.
Patisseries and cafes can also be found in every corner where people will face the streets, sip on coffee and people-watch.
Also read: 10-Day France Itinerary Under S$1.5k
Read More
Chefchaouen to Rabat: Take a taxi to the Chefchaouen Gare Routière bus station and book a CTM bus seat for 140dh (~S$20.20 incl. 5dh baggage fee). The journey takes 4h 15min and only departs ONCE a day at 7:00AM — don't miss it!
Accommodation in Rabat: Riad Meftaha — 30–40dh taxi ride from the Kamra Rabat Bus Station. Our "Comfort Triple Room with Shower" cost S$117 for 1 night.
Rabat to Casablanca Airport: Reserve a CTM bus seat for 45dh (~S$6.50, incl. 5dh baggage charge) towards Casa Port. The ride is about 1.5 hours with 1–3 departures every hour. Then transfer to an ONCF train towards the airport for 43dh (~S$6.20). The journey takes 1 hour and departs hourly from 9:08AM.
Fly from Singapore to Casablanca from S$1,389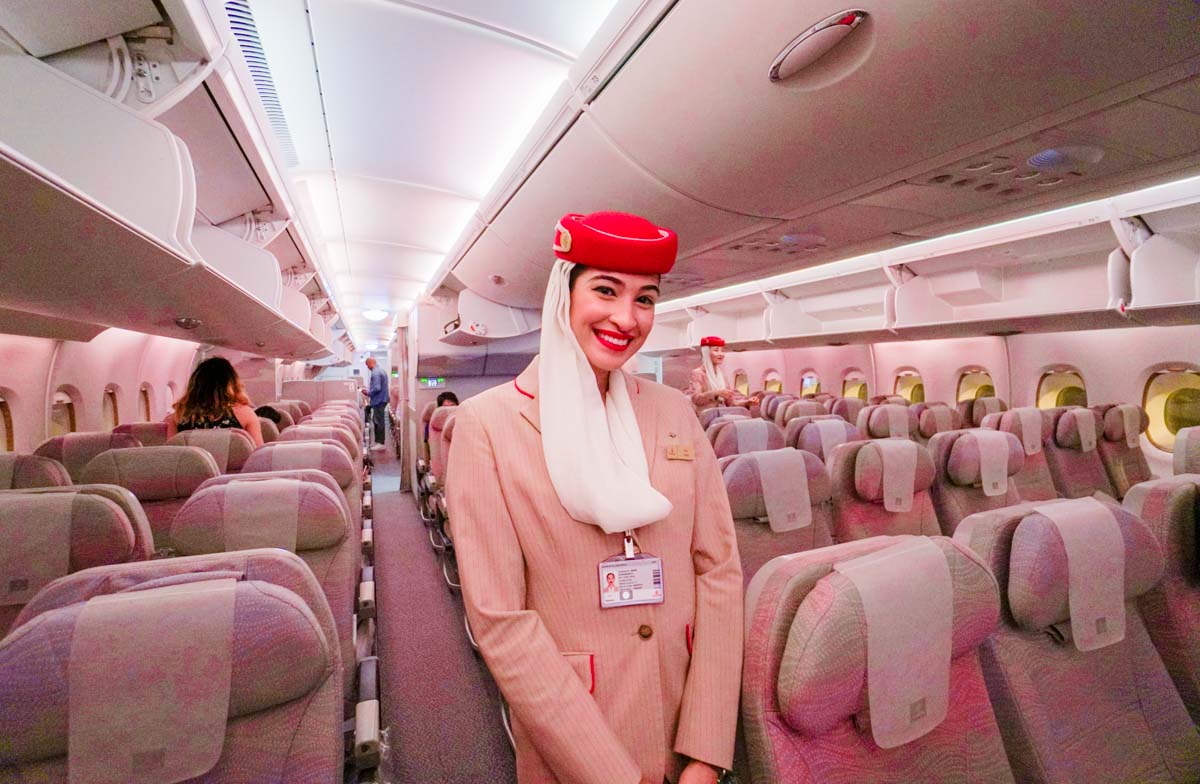 Emirates flies thrice daily from Singapore to Casablanca (except Wednesday) with a stopover in Dubai, and travelling in their huge Airbus 380 (A380) was a real treat with ample legroom for me to comfortably concuss throughout both flights.
Even their controllers are touchscreen? Yes please!
Their ice inflight entertainment system offers more than 3000 channels of entertainment, which means there'll always be a movie or TV show that you'll enjoy! We even got to learn a few phrases of standard Arabic thanks to their UTalk language courses. Neat!
Also read: Emirates Economy Class Review
Which city of Morocco are you most excited to see for yourself? Share with us in the comments!
---
This post was brought to you by Emirates.