Diving with sharks. A virtual reality theme park. Dinner in the sky. This Kuala Lumpur itinerary is a long weekend treat for the adventurous!
Call it a blessing or a curse, but anywhere within a four-hour flight radius from Singapore always gets shrugged off as just a shopping-and-eating destination. With Kuala Lumpur? It's always the usual suspects — the Petronas Twin Towers, Berjaya Times Square mall, and at best the Batu Caves.
As a city girl who's an adventurous thrill-seeker, I never saw the need to cross the border just to experience more of the same concrete jungle I already get here in Singapore.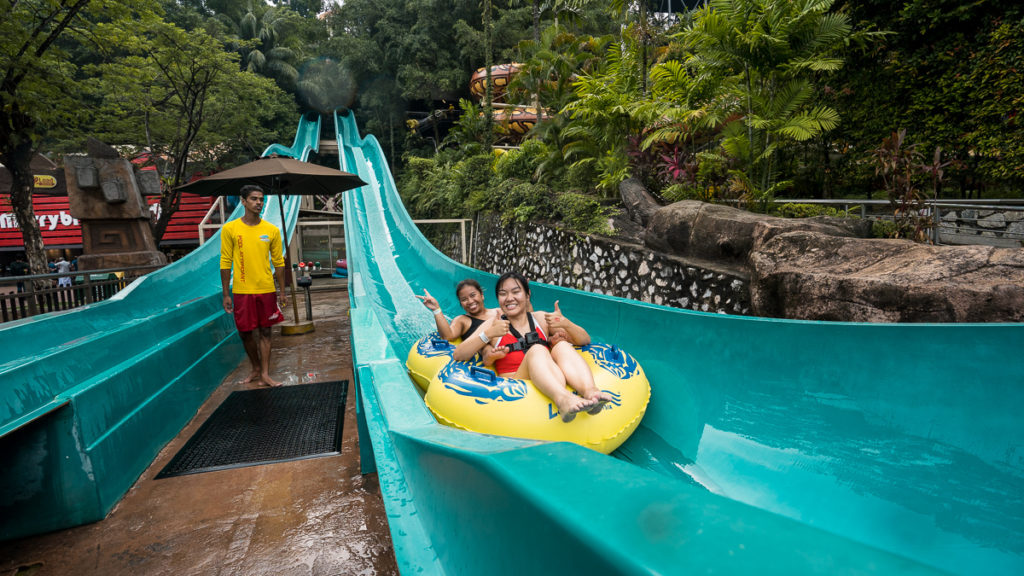 But I was absolutely wrong. During our short 4D3N trip in Kuala Lumpur, we dived with the sharks, went crazy at a virtual reality theme park and had dinner suspended 50m in the skies! Shopping and eating definitely aren't the only things to do in KL.
Ready for battle.
Here's the ultimate 4D3N Kuala Lumpur itinerary for fellow thrill-seekers out there!
Pre-trip Essentials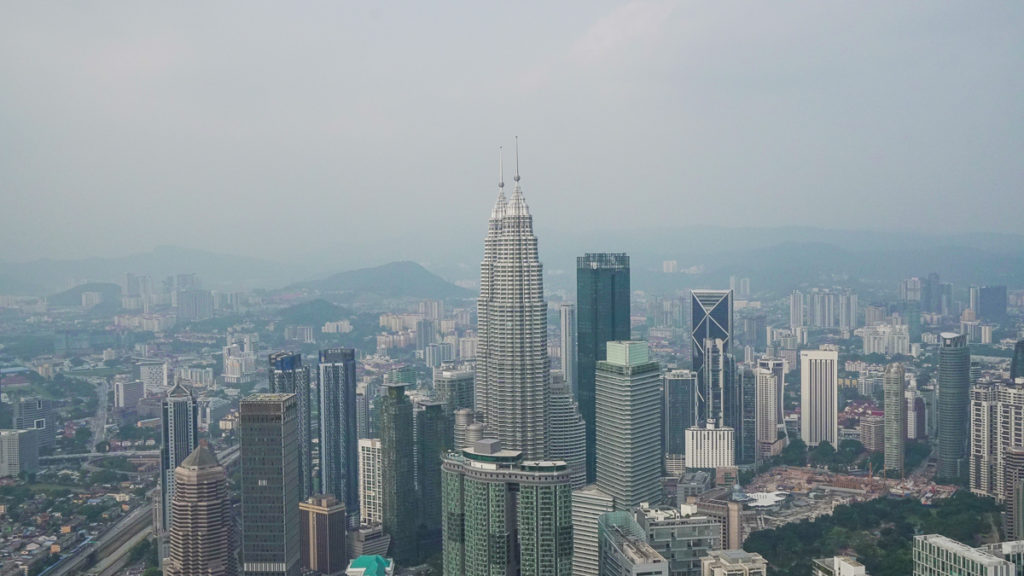 Connectivity: Traveller SIM cards can be found at convenience stores and telco shops in malls. We found a plan from Hotlink at RM36 (~S$12) for four days of unlimited data and local calls.
Activities: Pre-book your adventurous activities beforehand to make sure you get a slot on the day you're visiting!
Getting from Singapore to Kuala Lumpur: The most economical option is via bus from Queen Street Bus Terminal to Larkin Sentral (S$3.50, 1 hour), then transfer to an express bus from Johor to KL (S$11.55, 4 hours). For our return trip, we took a direct bus from KL to Singapore (S$20.80, 4.5 hours).
If you're feeling bougie (or simply don't wanna travel that long), you can also take a flight from Singapore to KL.
Getting around Kuala Lumpur: Ride-hailing app Grab works well in KL. But if you're travelling within the city centre, avoid the jams and take the local rail.

*Pro-tip: Jams get pretty bad, so save time by walking to main roads and booking rides from there and not from side roads.
Day 1: Discover Another Side Of KL City
Dive with Sharks at Aquaria KLCC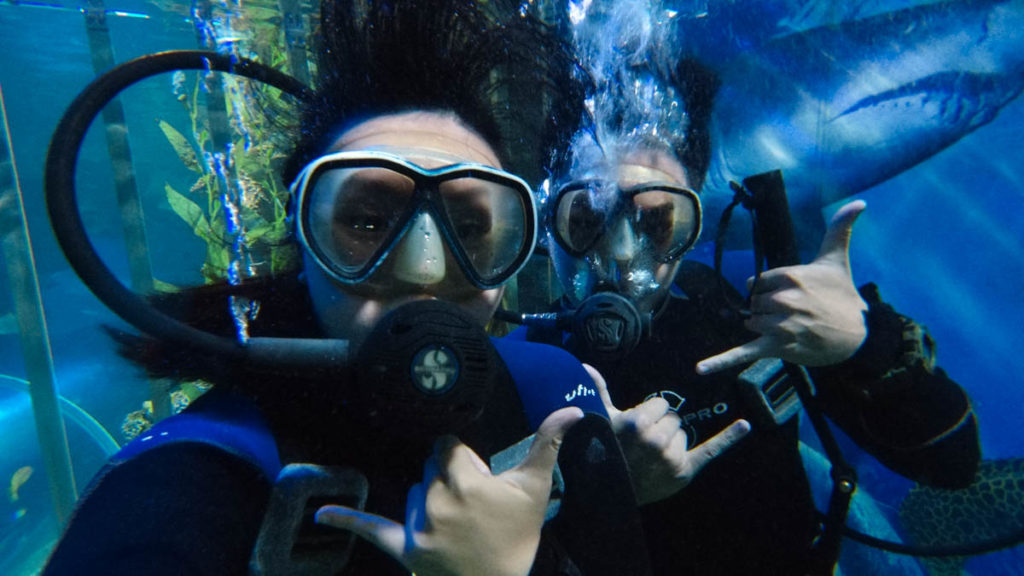 Fish Humans are friends, not food.
Just a short 10-minute walk from the Twin Towers lies Aquaria Kuala Lumpur City Center (KLCC), home to exotic marine life like sand-tiger sharks and green sea turtles.
Sure, the 90m-long walkway tunnel through the tank is already like a front row seat, but that's nothing compared to getting face-to-face with sharks and stingrays with the Cage Rage Experience!
Suit up with scuba diving gear and for 45 minutes, you'll get to submerge into the aquarium's underwater cage and get personal with your favourite aquatic creatures. The best part — you don't need a diving licence for this!
Cost: S$78 for the Cage Rage Experience, S$15 for Aquaria only entrance tickets
Aquaria Opening Hours: 10AM – 8PM (Last entry 7PM)
Cage Rage Experience Timing: 11AM on Tue, Thu, Fri, Sun
How to get there: Take the Kelana Jaya line to Suria KLCC station. From the station, enter Suria KLCC and go through the underpass beside Maybank.
Lunch At Nasi Lemak Wanjo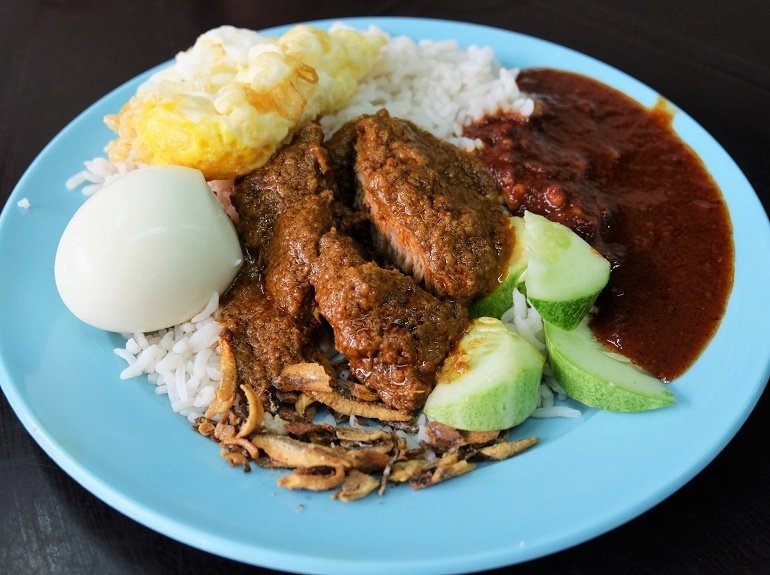 Photo credit: Hungrygowhere.my
Often regarded as the place to go for nasi lemak in Kuala Lumpur for its highly raved-about chilli and variety of dishes, Nasi Lemak Wanjo offers cai fan (mixed rice) style dining where you pick and choose different dishes to your liking!
Choices include rendang chicken, fish, sambal sotong (squid), beef liver, eggs and many more. From KLCC, it's only 15 minutes via Grab.
Cost: RM15 (~S$5) per pax
Opening Hours: 6AM – 12PM, 4PM – 1AM
Address: 8, Jalan Raja Muda Musa, Kampung Baru, Kuala Lumpur
Wanna know more things to eat in KL? Check out our Ultimate Kuala Lumpur Food Guide — From Cheap Street Eats To Dining In The Sky!
VAR Live Theme Park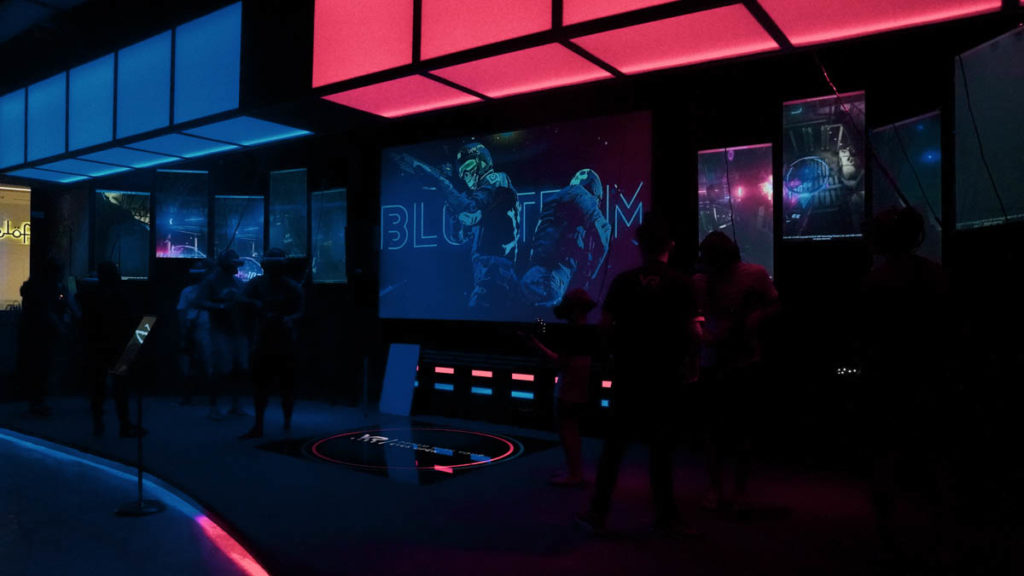 Over Kill, a crowd favourite, allows up to 10 players at one time!
No Kuala Lumpur itinerary is complete without a trip to the mall. But we're not talking about Berjaya Times Square. MyTOWN Shopping Centre's got a little extra — virtual reality games at the VAR Live Theme Park!
With 11 exciting in-house attractions (and two more opening soon) ranging from Mario Kart-style racing like Crazy Rush to horror games like Horror Hospital, there's more than enough to get your heart pumping.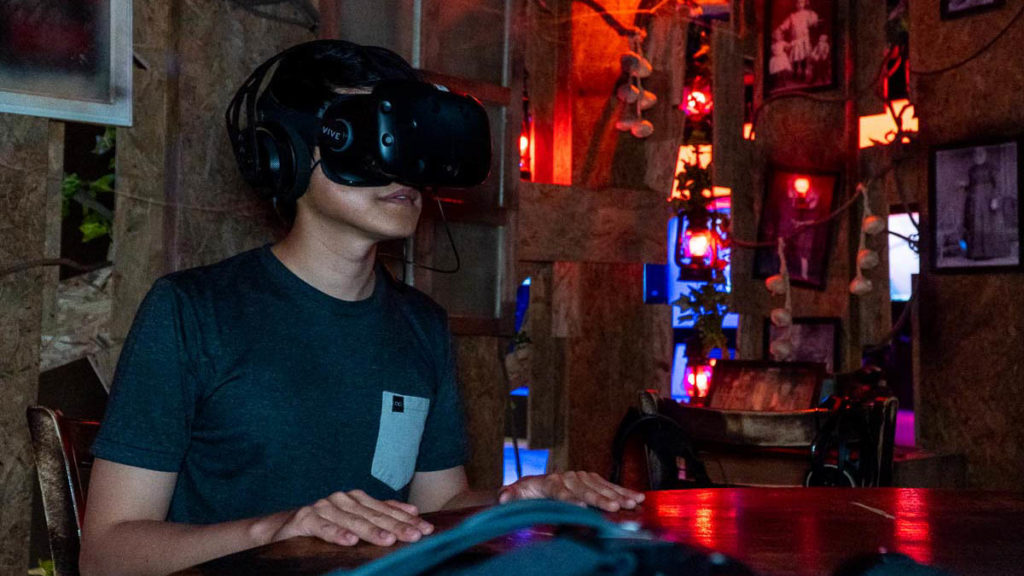 The Others
One of our favourites is The Others, an interactive horror game where you work with other players to banish a ghost by looking at it in the eye. Another crowd favourite is Zombie Jail 2, which simulates an escape from zombies and takes place on an actual jeep.
Cost: From S$11.60. Triple Game Combo Package at S$30.
Opening Hours: 10AM – 10PM (Last entry 9PM)
Address: L2-015, MyTOWN Shopping Centre, No. 6, Jalan Cochrane, 55100, Kuala Lumpur
If you're really into VR, you can also check out the Rift Virtual Reality Adventure Centre!
Dinner In The Sky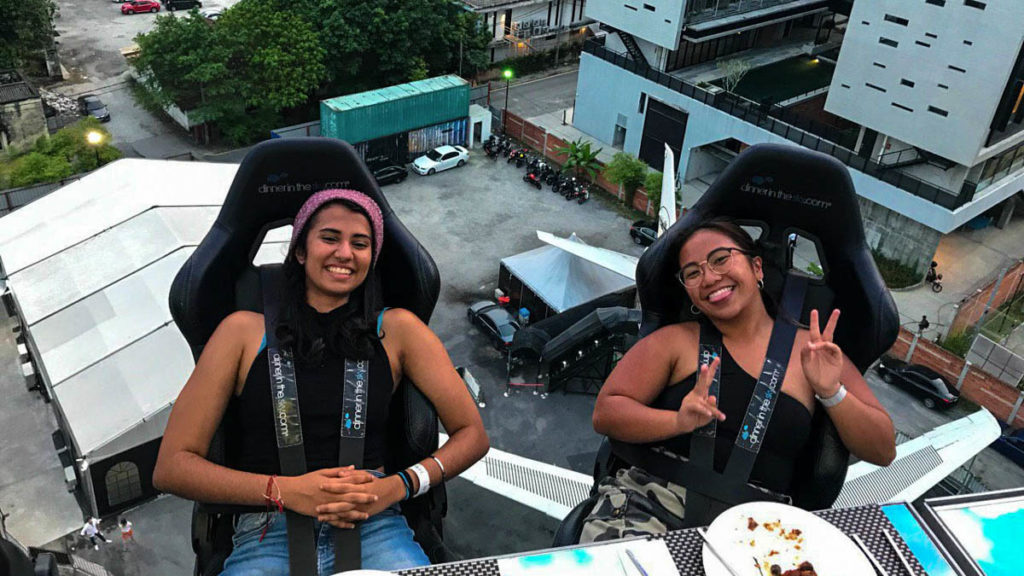 Try a three-course dinner while being suspended 50m off the ground at Dinner In The Sky Malaysia! With spectacular sunset views of the city, this experience will definitely be one for the books.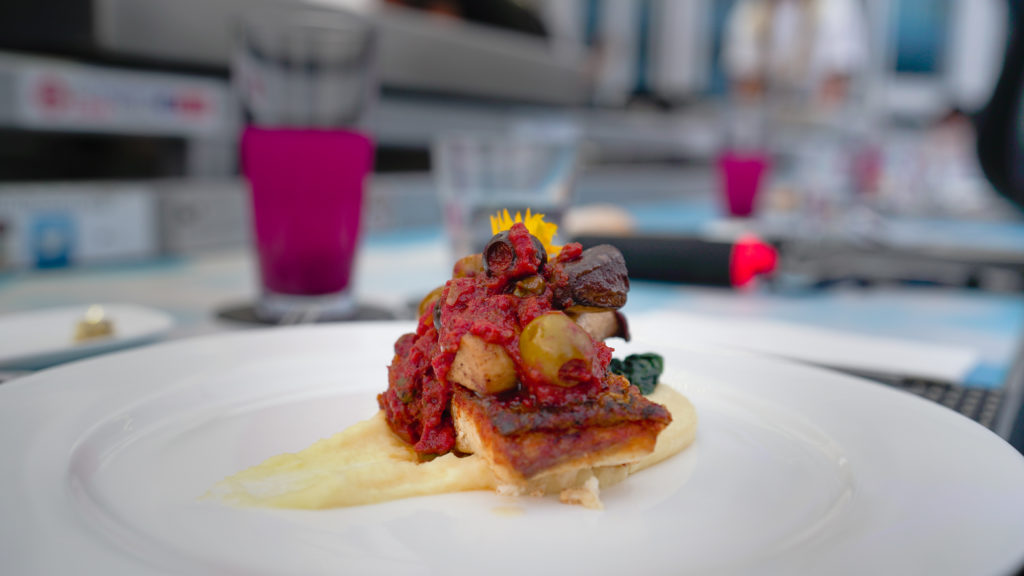 Damn that looks good.
A team of professional chefs and safety officers will tend to your every need, so rest assured you're in good hands. You'll be able to properly focus your time and energy on swivelling and reclining your seat (if you have the balls for it) as well as take some banging shots for the gram! Just don't forget to also enjoy the food.
Cost: From ~S$113
Opening Hours: 6:30PM – 7:30PM, 8PM – 9PM, closed on Mondays
Address: No 231, Jalan Bukit Bintang, 55100 Kuala Lumpur
Day 2: Day Trip to Genting/Cameron Highlands
When planning your Kuala Lumpur itinerary, the city centre is a great place to set up base and venture out for day trips to the Highlands. Genting Highlands and Cameron Highlands offer plenty to do, with cooling temperatures to boot.
Option 1: Resorts World Genting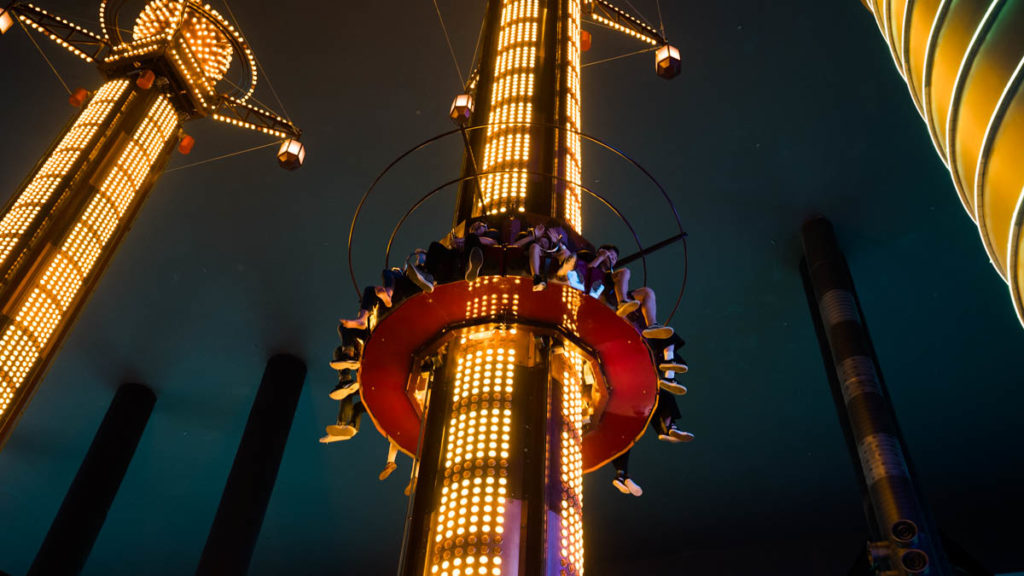 Rides here aren't just for the faint of heart.
I'm going to be honest here. When I heard we were arriving at Genting Highlands at 10:45AM and would only be picked up at 3:45PM, I had my doubts about finding enough activities to keep us entertained for five hours. Turns out, five hours wasn't nearly enough time there.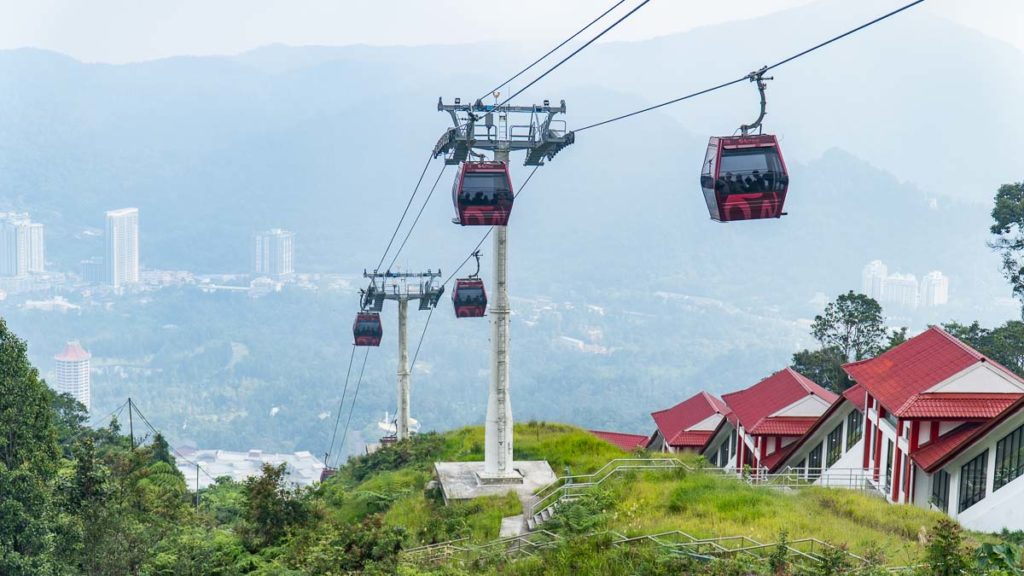 Awana Skyway Gondola Cable Car: After an hour-long journey to Genting via bus, our adventure officially began with a 10-minute cable car ride up to Resorts World Genting (included in the Genting day tour package). You can opt for a standard gondola (S$6) or if you're feeling bougie, a glass floor gondola (S$12), and be treated to a bird's eye view of the lush rainforest!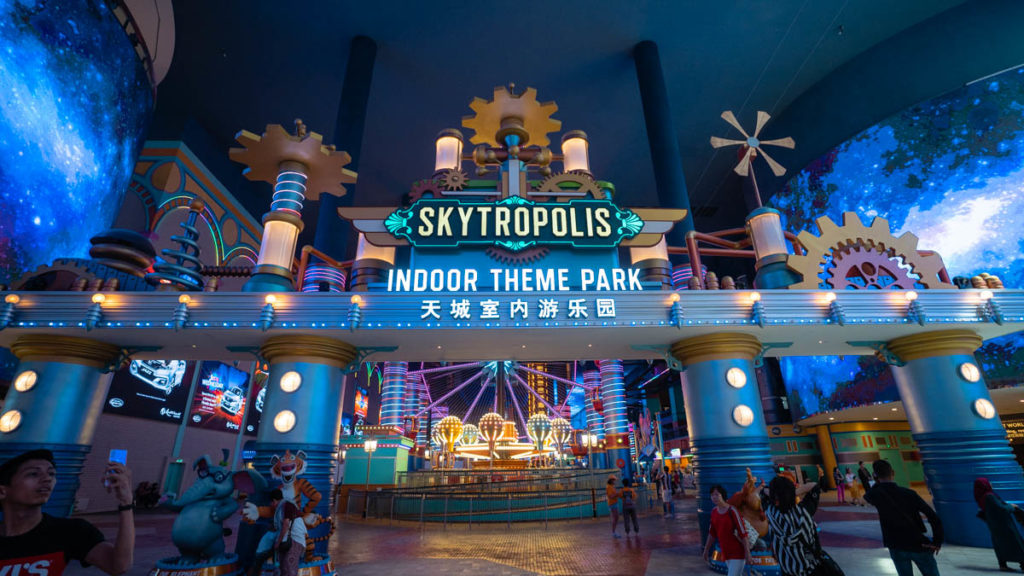 Skytropolis Indoor Theme Park: I've always been a fan of theme parks. But I'm a bigger fan of affordable theme parks. Throw in some air-conditioning and I'm sold. Conveniently located in First World Plaza, Skytropolis Indoor Theme Park has over 20 new rides to keep you occupied for a few hours.
With attractions like Spin Crazy which rotates 360 degrees in the air, and Sky Towers that plummets you at gravity-defying speeds, Skytropolis is definitely not just for kids. Being right smack in the middle of a mall also means that you'll be spoilt for choice when it comes to lunch options!
Entrance Fee: S$19.80
Opening Hours: 10AM – 10PM
Address: Level 1, SkyAvenue Genting Highlands, 69000, Pahang, Malaysia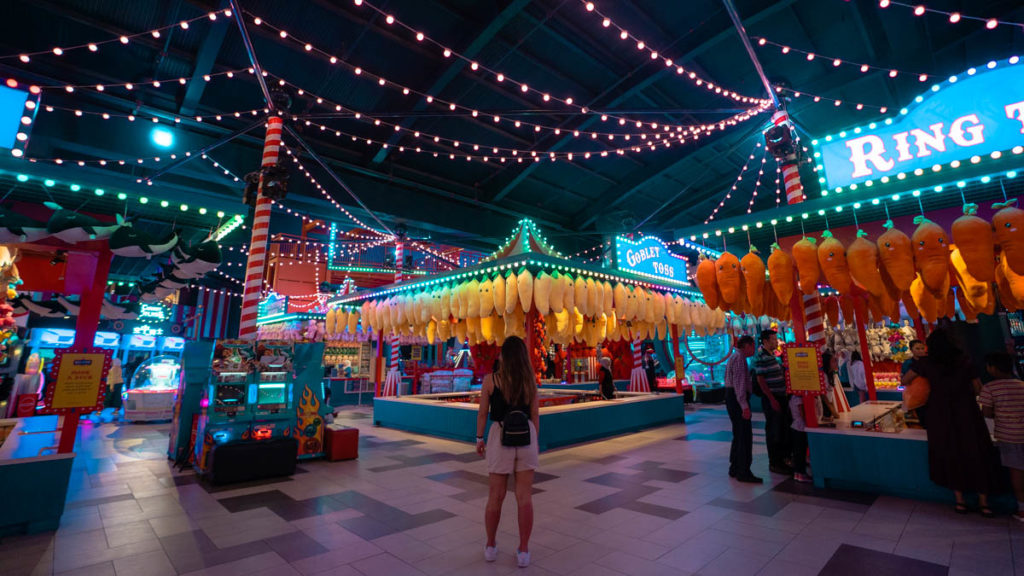 BigTop Video Games Park: Make your way to BigTop Video Games Park, situated just one floor above Skytropolis. This park was a nice surprise, with old-school arcade and carnival games that'll invoke feelings of nostalgia.
Games cost between five to 20 credits and we started off with 50 credits for RM55 (~S$18.16). There's the classic Uncle Ringo ring toss to modern shooting games like Tomb Raider. Our personal favourite? The Walking Dead, where we got to shoot zombies using crossbows instead of the usual guns. We ended up buying another 20 credits just so we could continue playing this one game.
Entrance Fee: Free
Opening Hours: 10AM – 12AM
Address: Level 2, SkyAvenue Genting Highlands, 69000, Pahang, Malaysia
Getting from Kuala Lumpur to Genting Highlands: For ~S$31.50, this Genting Highland Day Trip covers your return transportation from KL to Genting as well as your cable car ride. Attraction tickets have to be purchased separately.
Read also: 16 Thrilling Things to Do in Genting Highlands
Option 2: Cameron Highlands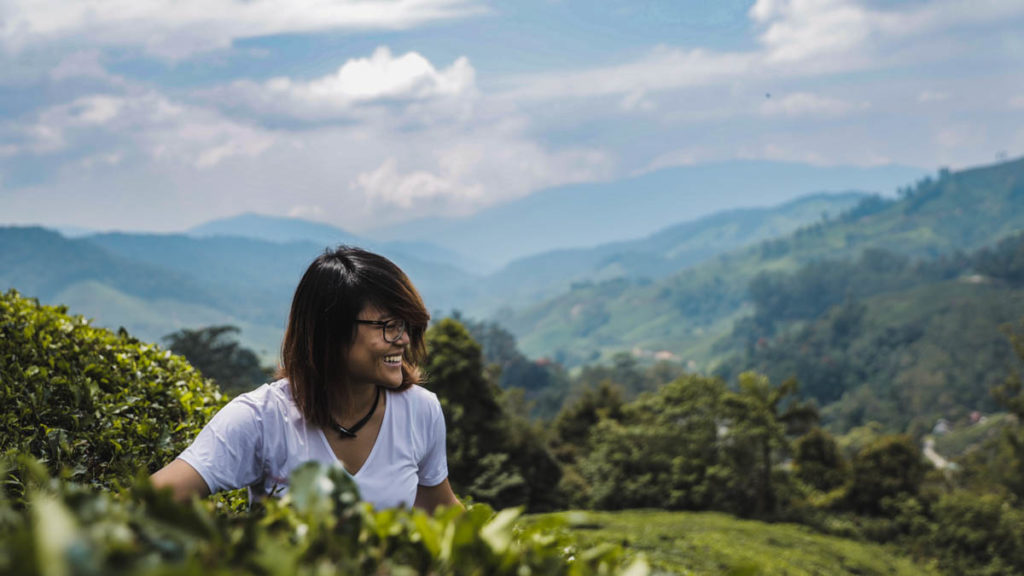 If theme parks aren't your thing, a day trip to Cameron Highlands from KL is something you can consider!
In order to fit in as much as possible into one day, we chose to book a day tour which included transport to and from Kuala Lumpur, as well as stops at a tea plantation, butterfly and bee farm, strawberry farm, the Lata Iskander Waterfall and if you're lucky, a native Orang Asli village!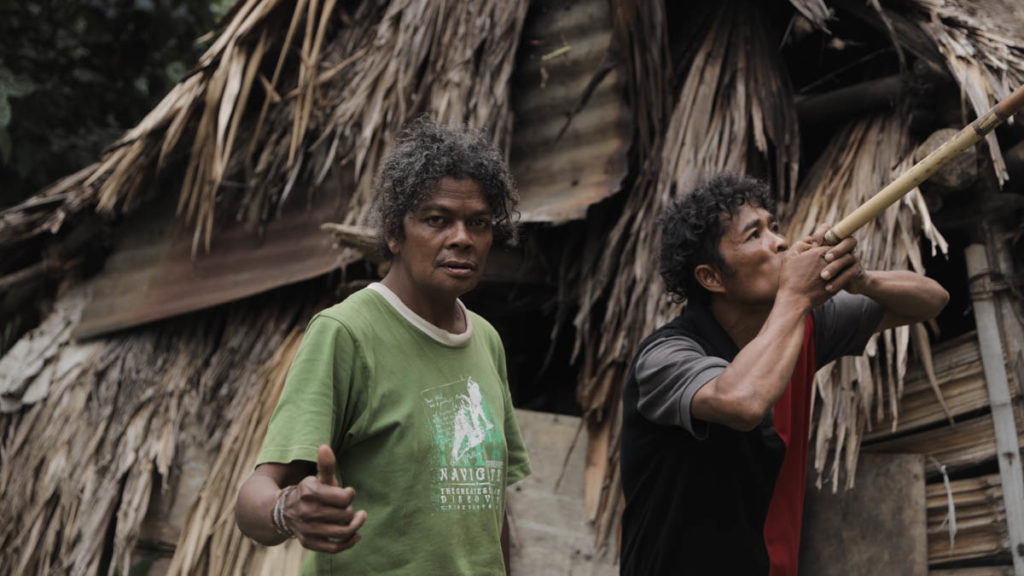 This dude looks just like Micheal Jackson am I right or am I right?
Highlights of our day included picking our own fresh strawberries and meeting members of the Orang Asli tribe, where we also got to see how they lived. We also had the privilege of watching tribe members demonstrate how they made use of blowpipes to hunt for food before trying it ourselves!
This tour allowed us to see Cameron Highlands in a brand new light. It's a very peaceful place and we were surprised to learn there was still a native tribe living and thriving in the area. 10/10 would recommend!
Getting to Cameron Highlands: For ~S$113, this Cameron Highlands Day Trip includes a guide, round trip transportation from your accommodation in KL to Cameron Highlands, lunch, and entrance fees to all the attractions.
Jalan Alor Night Market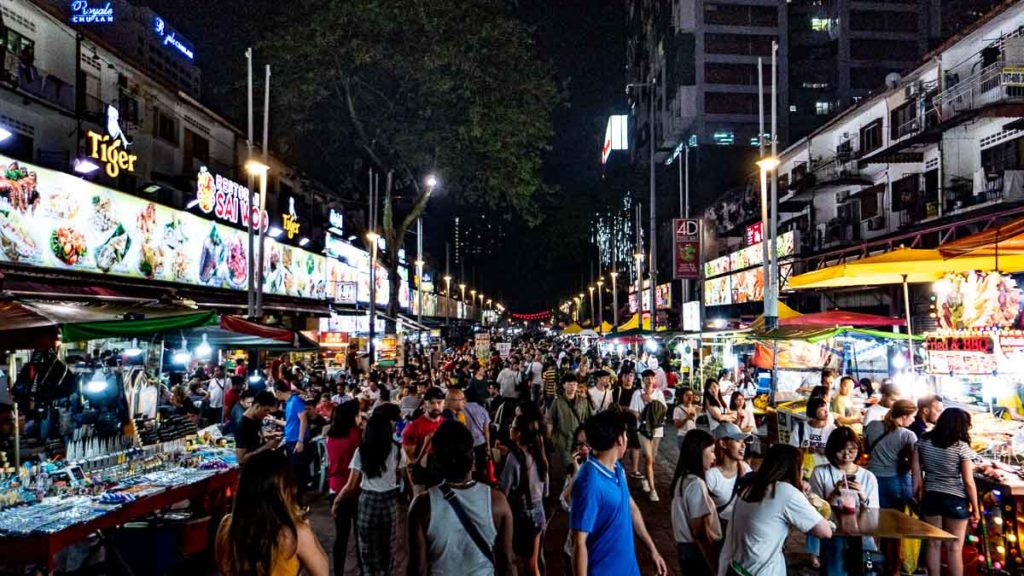 It'll be a sin to visit a country without trying some of its local delicacies, and there definitely isn't a lack of things to eat in KL. One place you can do so at is Jalan Alor, an entire street dedicated to some of the best gastronomical delights Malaysia has to offer. A favourite amongst both locals and foreigners, Jalan Alor is the perfect spot to wind down and experience street food.
Popular choices include barbecued chicken wings, oyster omelettes and char kway teow. Most stalls are tze char (homey cooked food meant for sharing) style, so big groups get to order more to try more dishes!
Opening Hours: 24 hours (stall hours vary)
How to get there: Walk 5 minutes from Bukit Bintang MRT station
Enjoy Shisha At Bilique Bar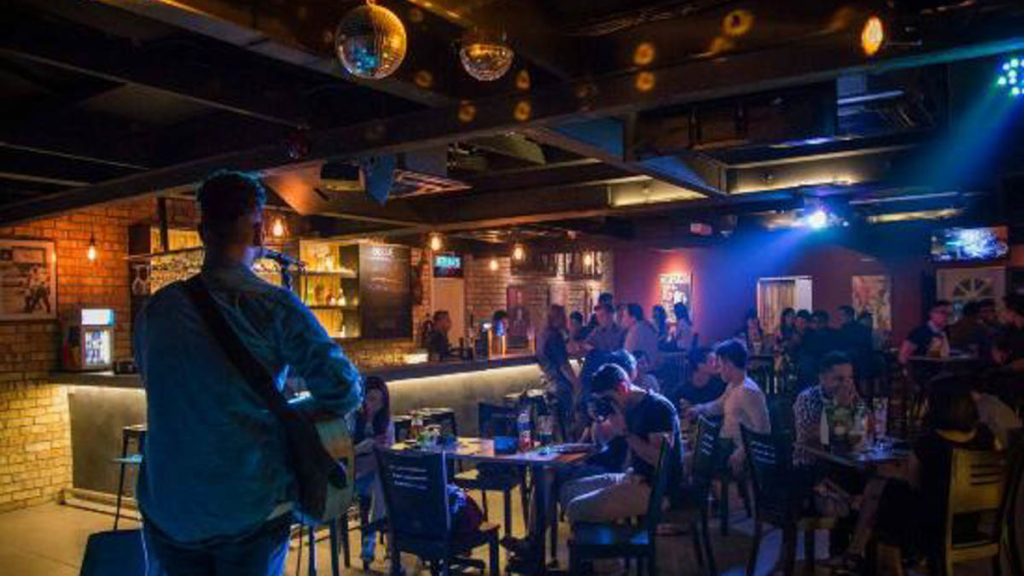 End your night off with some drinks and shisha at Bilique Bar! Shots start at RM5 and cocktails at RM25, so you can keep 'em coming without breaking the bank. We went on a Wednesday night where they were blasting old school classics like Boogie Wonderland by Earth Wind & Fire. Groovy.
Opening Hours: 6PM – 3AM
Address: 34A & 36A, Jalan Telawi, BangsarKuala Lumpur, Malaysia
Day 3: Sunway Lagoon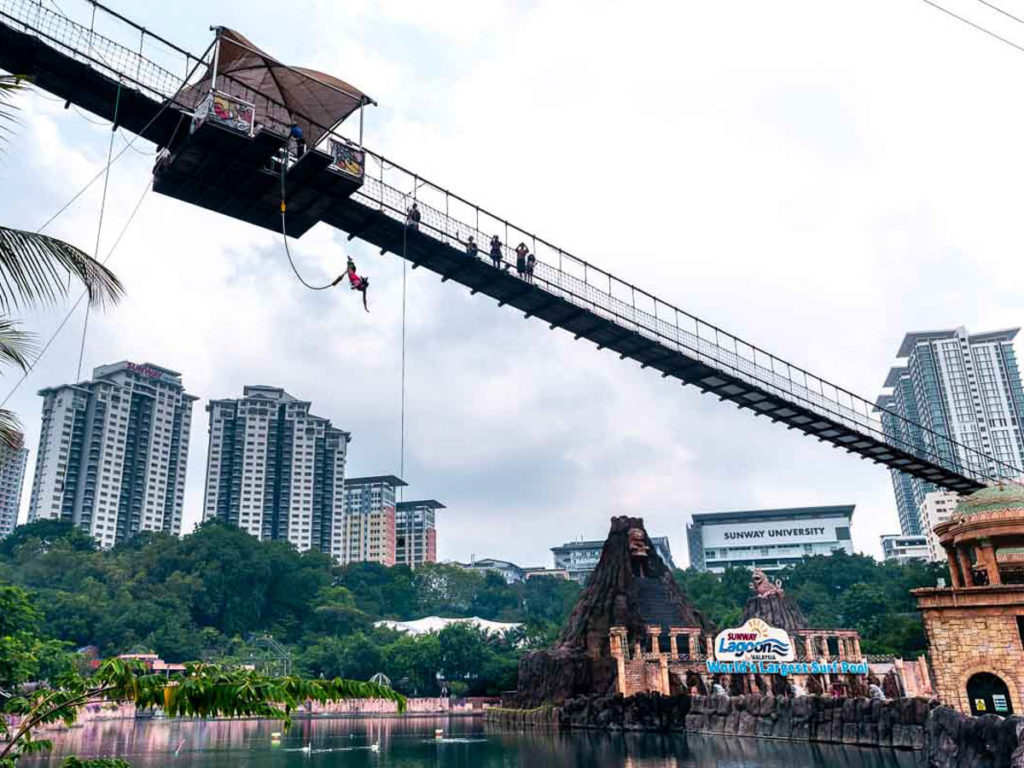 Who knew you could check off bungee jumping here?
Most people visit Sunway Lagoon Theme Park for its massive water park, but did you know you can go ATV riding, Go Karting AND bungee jumping as well?
The park offers an impressive array of activities across six unique parks that's sure to get your adrenaline going. Do note that while the admission ticket includes access entry to all parks, it does not cover pay-per-ride activities like the Bungy Jump, G-Force X, Go Kart and Scuba Diving.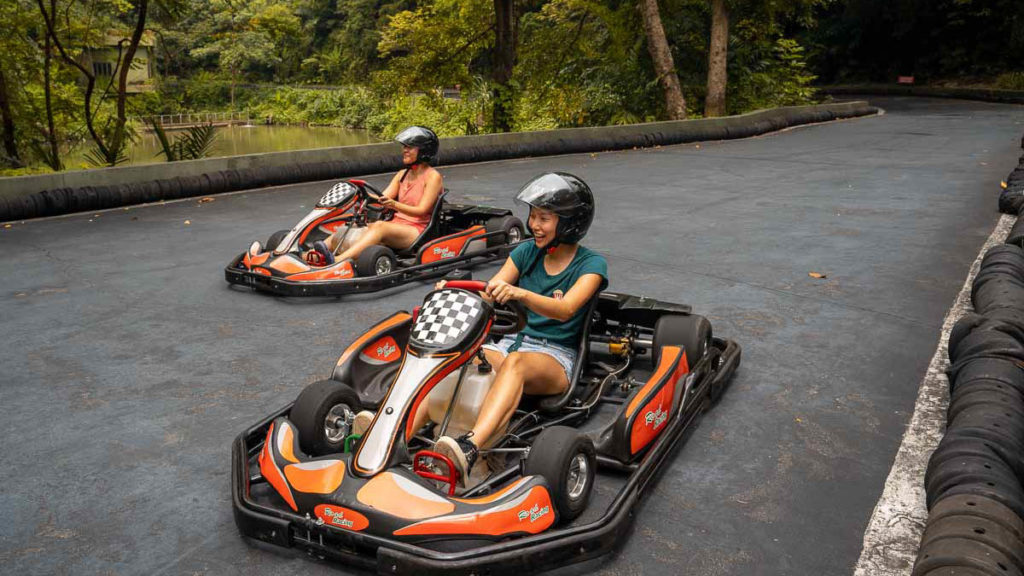 Entrance Fee: RM202 (~S$66.84), ~S$66 online (incl. transport)
Opening Hours: 10AM – 6PM
How to get there: There are regular feeder buses at Subang Jaya Station and Kelana Jaya Station to the Sunway Pyramid bus stop. Alternatively, book a tour offering free transport and drop off at your accommodation (within KLCC).
*Pro-tip: Store your belongings nearer to the waterpark (at Lost Lagoon or Surf Beach) for convenient access — bags have to be stored in lockers when taking rides, even for the dry ones.
Dining In The Dark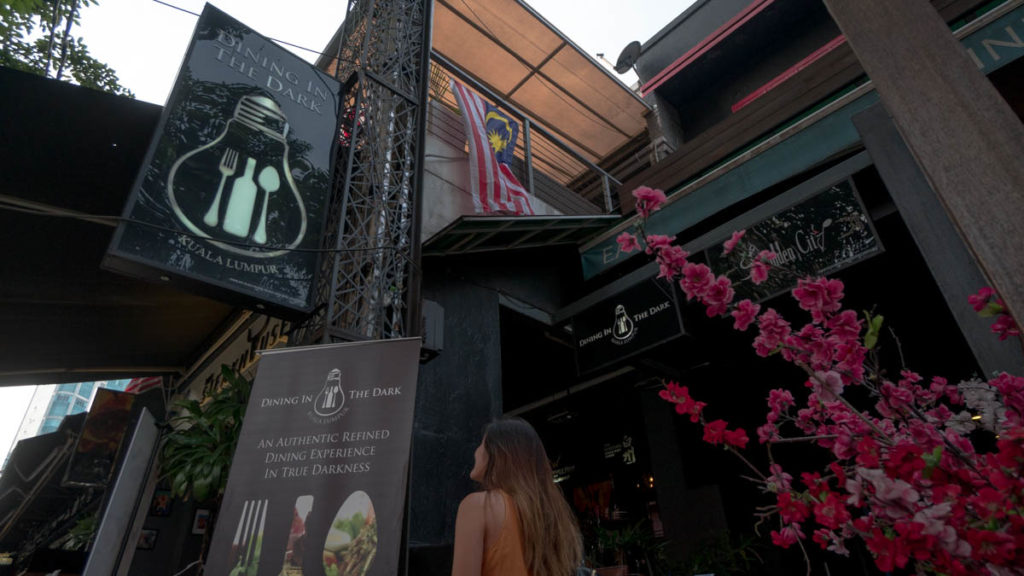 Prior to this trip, I had heard of dining in the dark but it was never something I thought I would try. With a team of visually impaired waiters, Dining In The Dark in Kuala Lumpur allows you to step in their shoes for a few hours and experience what it's like to eat without your sense of sight.
After some icebreakers, our server for the night expertly led us to our table and explained where everything was. I thought I would be able to see shadows or at least outlines of furniture but nope — it was complete and utter darkness upon entering the room.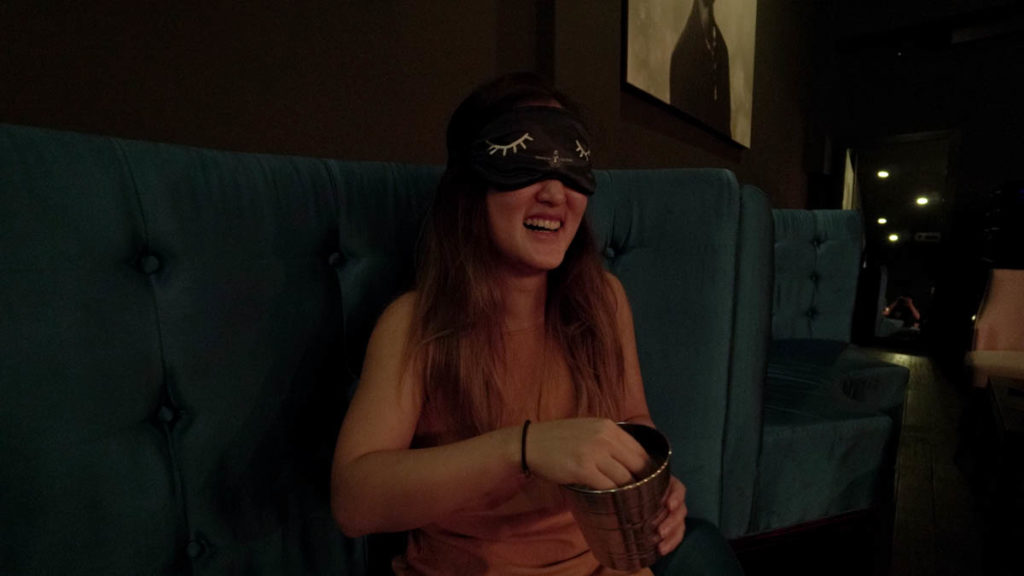 We were treated to a four-course feast from a surprise menu. The actual dishes and ingredients were only revealed after the meal. We started out with some trial-and-error (I may have accidentally dipped my fingers into my food a couple of times) but soon after we got the hang of it. Trying to guess what ingredients were included in each dish made for interesting dinner conversation.
If you're looking for a unique dining experience, dining in the dark is definitely something you ought to try!
Cost: From S$45.49
Opening Hours: 6PM – 10:30PM (Last entry 9PM)
Address: 50A, Changkat Bukit Bintang, Bukit Bintang, 50200 Kuala Lumpur, Wilayah Persekutuan Kuala Lumpur
Check Out a Speakeasy Bar — The Attic Bar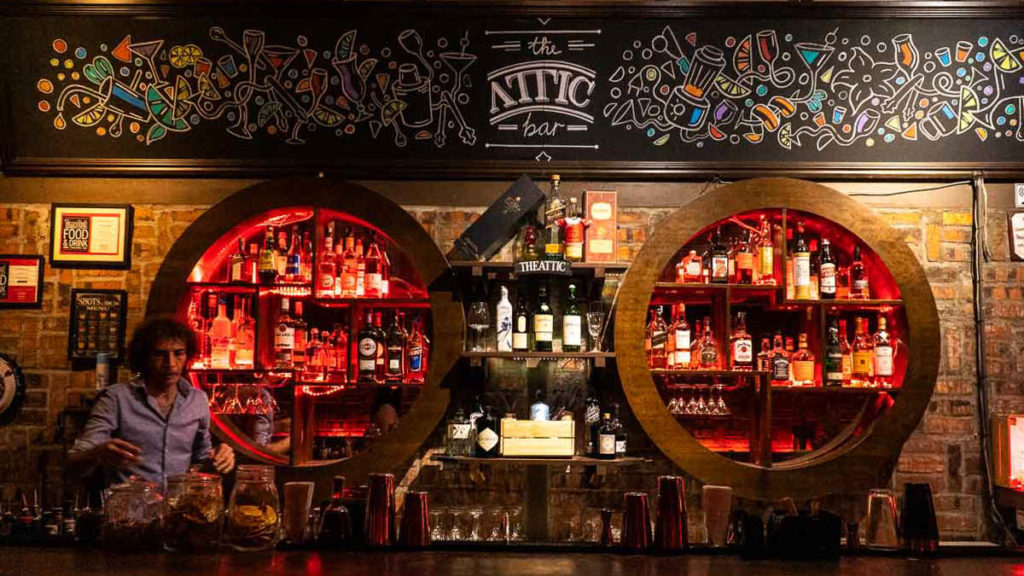 The night doesn't end after dinner for us thrill-seekers. For those of you who've been living under a rock, speakeasies are secret bars that aren't as easy to find as regular ones. Hidden on the rooftop of one of Chinatown's hippest hostels, The Attic Bar was voted one of the best cocktail bars in Kuala Lumpur by Time Out KL in 2016 and 2017.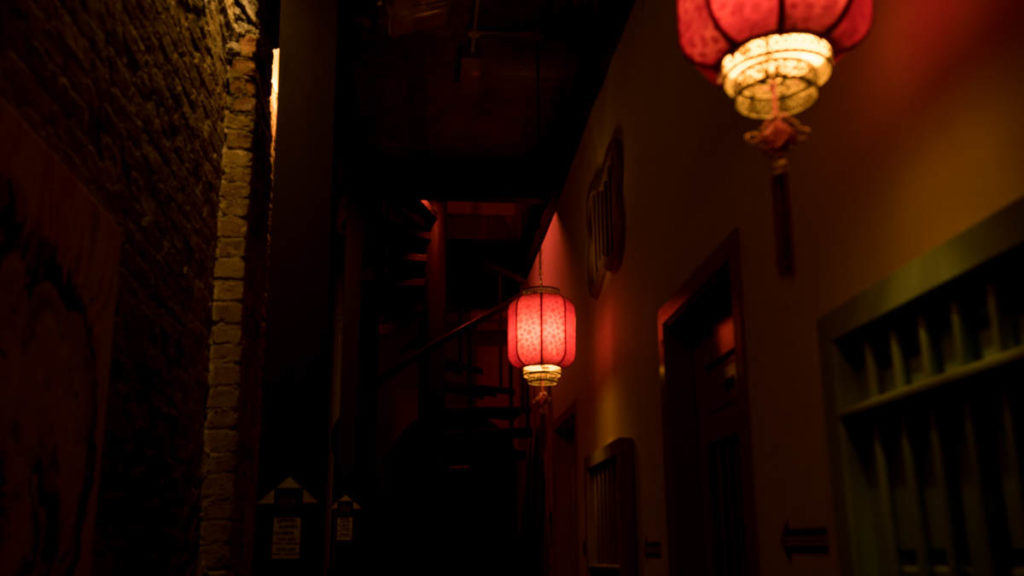 With impressive decor that provides an oriental ambience, The Attic Bar is a great place to wind down after a long day of activities. What caught my eye was the unique cocktail menu that included Game of Thrones inspired drinks — Looks like you need not travel beyond the wall to get a serving of Jon Snow.
Opening Hours: 6PM – 2AM (Sun – Thu), 6PM – 3AM (Fri – Sat)
Address: 3rd Floor, 15 Jalan Balai Polis, Kuala Lumpur, Malaysia (Located on the rooftop of Travel Hub Guesthouse)
Day 4: Day Trip To Bukit Tabur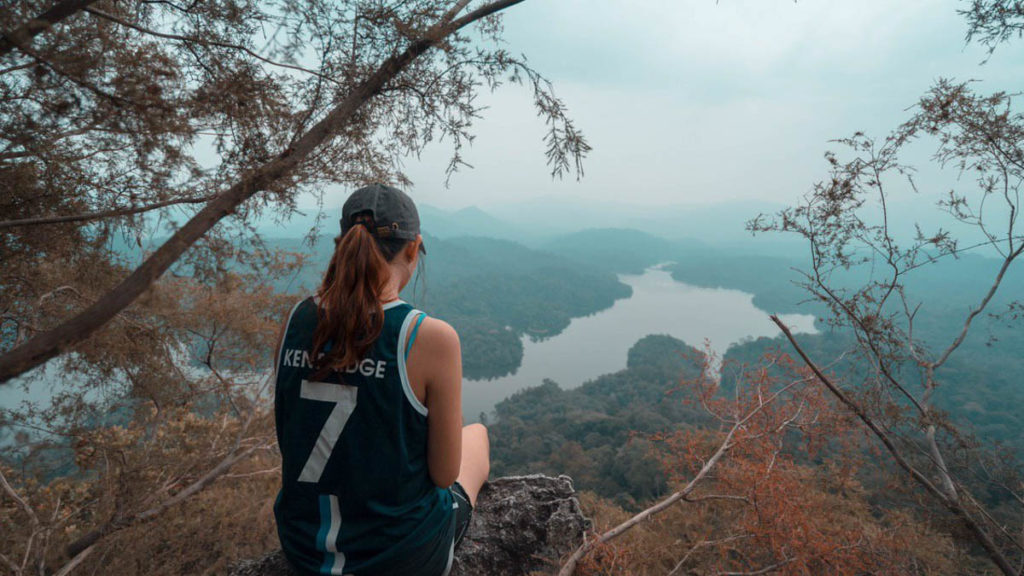 If you're looking to get away from the city and take in some views of nature, why not opt for a day trip to Bukit Tabur for some good ol' hiking in your Kuala Lumpur itinerary?
Bukit Tabur is an impressive limestone ridge situated at Taman Melawati in Kuala Lumpur and consists of several different peaks. Because there are a few trails you can take, it can be quite confusing for first-timers. Booking a tour with a local guide will definitely make life easier and ensure you don't waste hours wandering the area aimlessly (like we losers did). You can ask your hostel staff to help with your booking.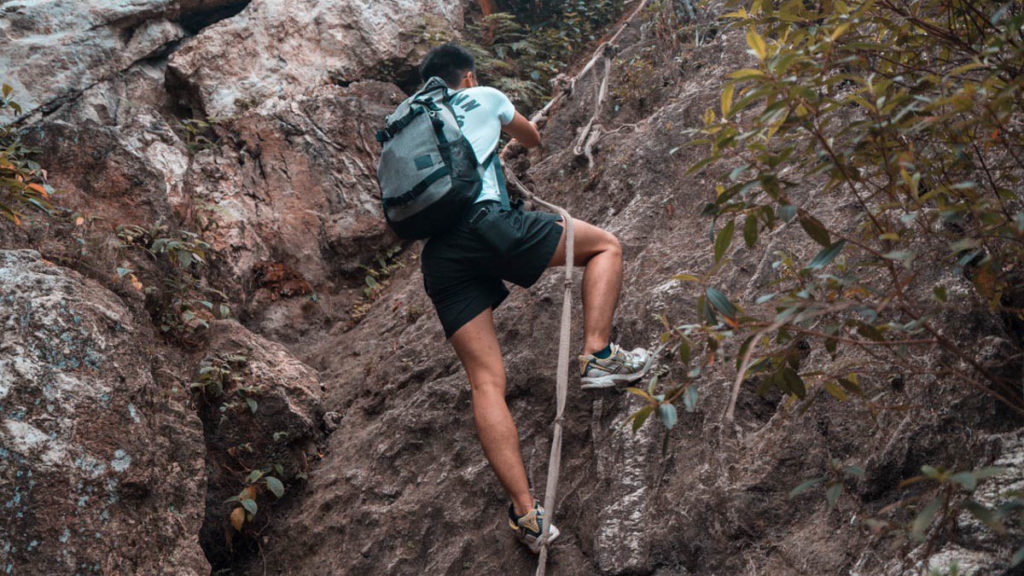 No climb is too tough when you got calves like these.
The terrain can be pretty challenging, with rock climbing and a 70 – 80 degree climb to reach the summit. It is thus recommended that you have a good level of physical fitness before taking on this hike.
*Pro-tip: Make sure you wear long pants as there are a lot of mosquitos as well as thick undergrowth in some areas! Do also wear proper footwear to tackle the terrain.
Entrance Fee: RM5 (~S$1.65)
Batu Caves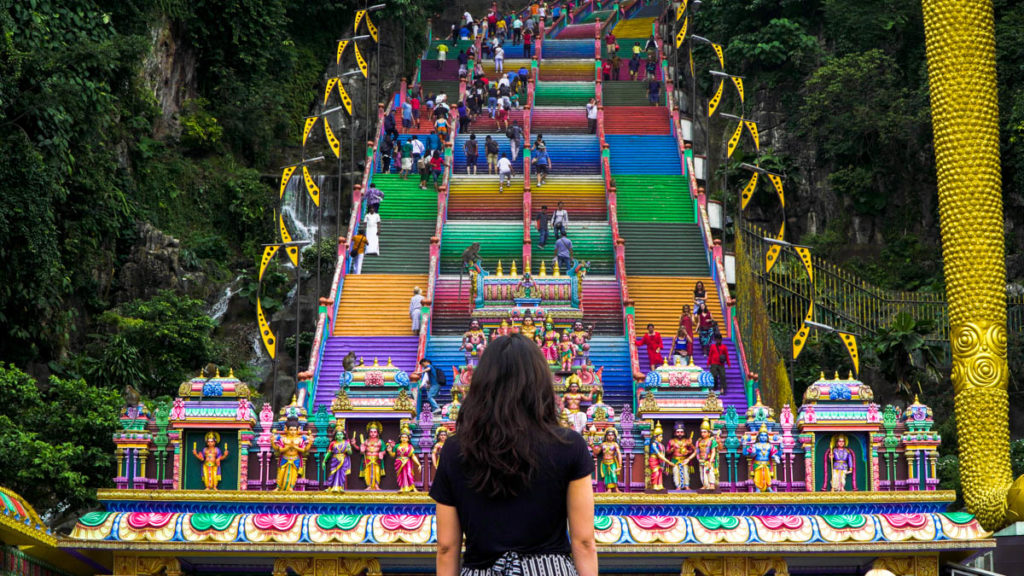 If you've still got the energy after conquering Bukit Tabur, make one last stop at Batu Caves, an iconic attraction in Selangor. After climbing 272 steps, you'll be greeted by a lovely view of the city.
Entrance Fee: Free
Opening Hours: 6AM – 9PM
How to get there: There's a shuttle bus service to Batu Caves (~S$11.20) at the Bukit Bintang Kiosk. It leaves twice daily at 10AM and 2PM every day and returns at 1PM or 5PM respectively.
Budget Accommodation in Kuala Lumpur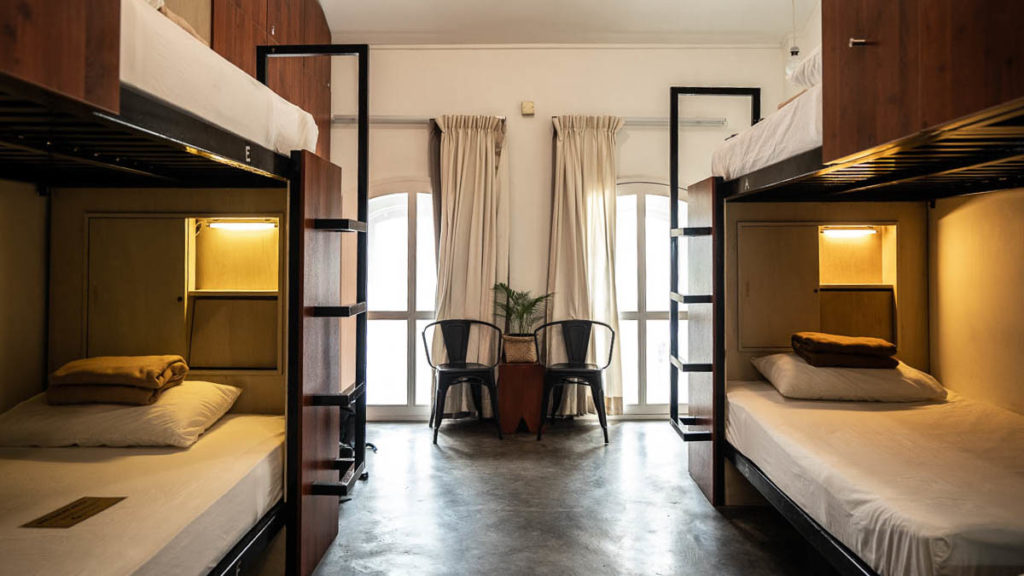 BackHome is a boutique backpackers' hostel situated in the heart of old Kuala Lumpur. With modern facilities, plenty of activities to do in the area and clean (read: borderline luxurious) rooms and bathrooms, this is a place I recommend staying at while you're in town.
Cost: From S$17/bed
Address: 30, Jalan Tun H.S. Lee, 50000 Kuala Lumpur
Kuala Lumpur Itinerary at a Glance
Day 1
Day 2
Day 3
Day 4
KLCC Aquarium
& Cage Rage
Experience
Genting Highlands or
Cameron Highlands
(Day Trip)
Sunway Lagoon
(Day Trip)
Bukit Tabur
Hiking
(Day Trip)
Nasi Lemak
Wanjo Lunch
Jalon Alor
Night Market
Dining In
The Dark
Batu Caves
(Day Trip)
VAR Live
Theme Park
Shisha At
Bilique Bar
The Attic Bar
Speakeasy
Dinner In
The Sky
Skip the Usual Tourist Attractions in Your Kuala Lumpur Itinerary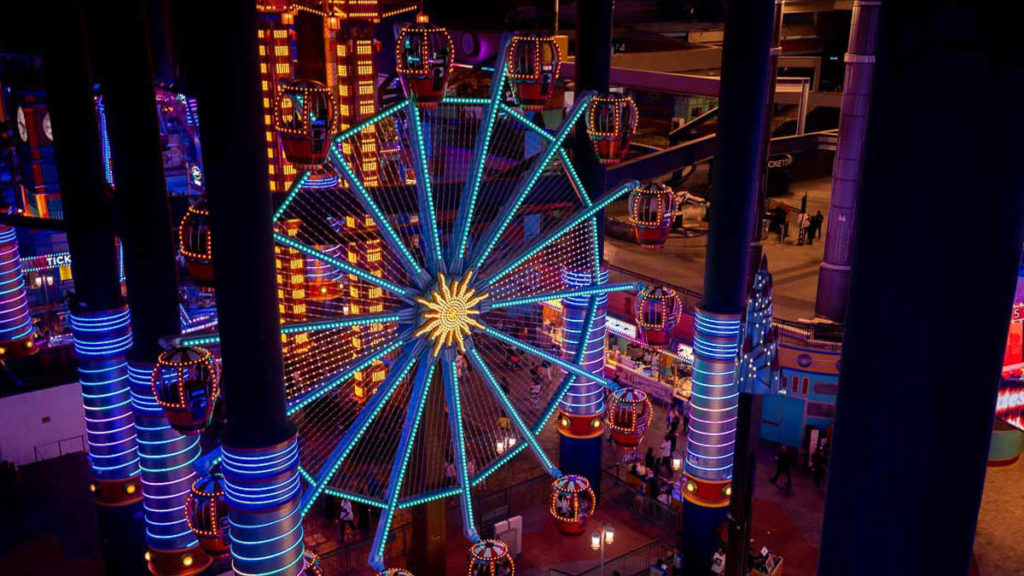 Kuala Lumpur really surprised me. As a self-proclaimed thrill-seeker, this city would not have been on my radar for places to go for fun and adventure before! The key is to not confine yourself to just the city centre, but venture beyond that to discover more unique activities.
Also, despite my doubts in the beginning, Genting Highlands turned out to be a lot of fun, even for a 22-year-old! I could have easily stayed longer. And getting there was made a whole lot simpler by booking a tour that picks you up directly from your accommodation, and saves you the hassle of arranging your own transport.
If you're not familiar with the city, arranging transport for day trips might be a little complicated. To save yourself the trouble of planning everything from scratch, I highly recommend checking out day tours!
Here are some of the tours mentioned in this Kuala Lumpur itinerary:
– Genting Highlands
– Cameron Highlands
– Sunway Lagoon
– Batu Caves
– Bukit Tinggi
For more dining options to beef up your Kuala Lumpur itinerary, check out Ultimate Kuala Lumpur Food Guide — From Cheap Street Eats To Dining In The Sky!
Read also: 15 Unique Things To Do In Kuala Lumpur Besides Eating and Shopping — KL Long Weekend Guide
Any suggestions for other activities to include in this Kuala Lumpur itinerary? Let us know in the comments!
---
This post was brought to you by Klook.
Like what you see? Follow us on Facebook, Instagram, YouTube and Telegram for more travel updates!
View this post on Instagram